June 2015
A 100th tram of Manchester
The public transport system in Manchester has celebrated the delivery of its 100th model "M5000" tram.
Country:
Austria / England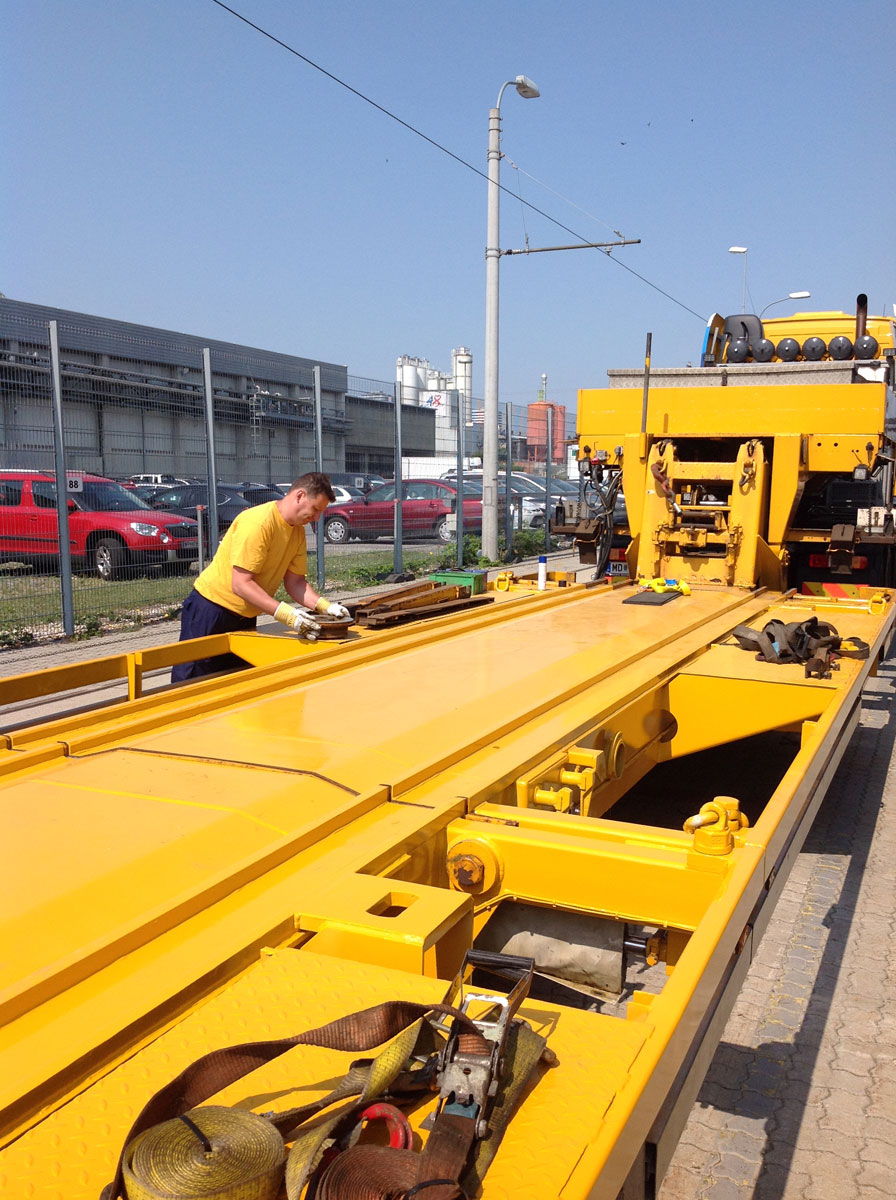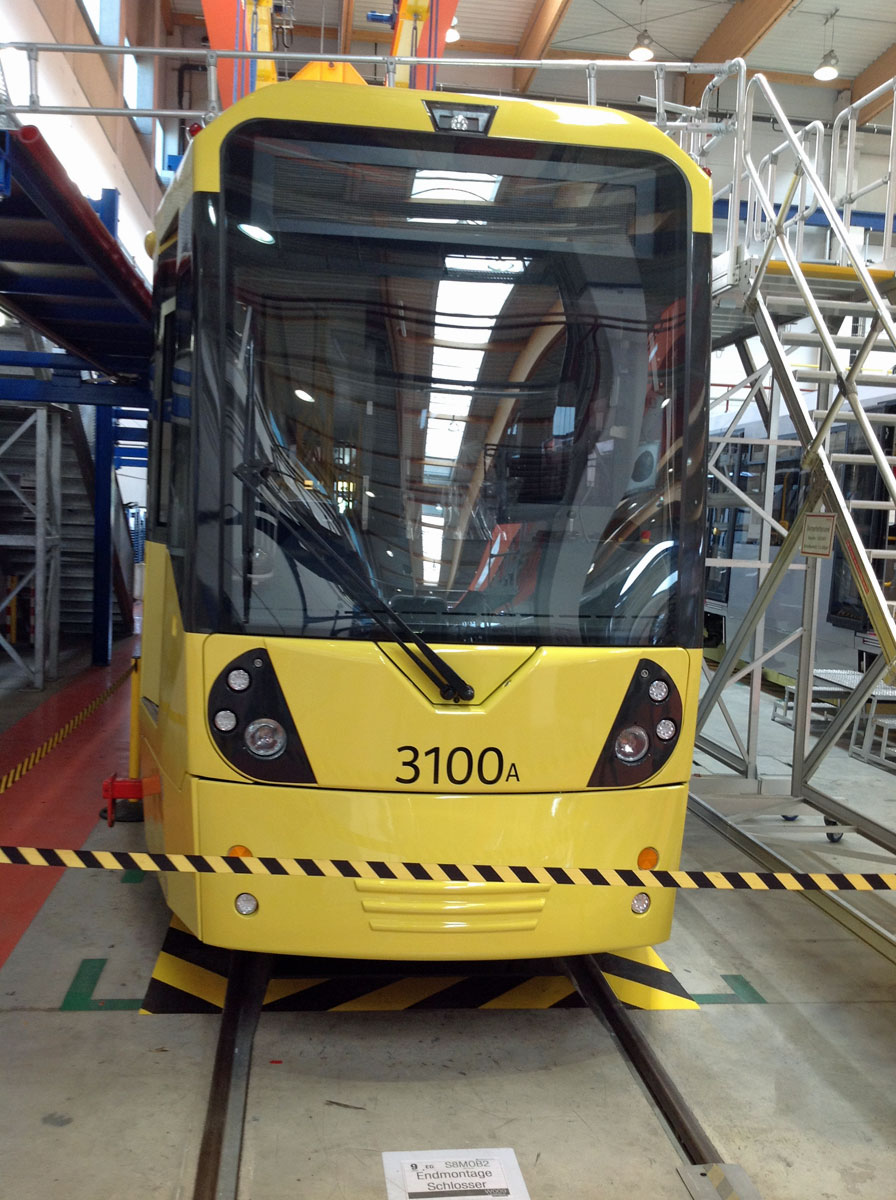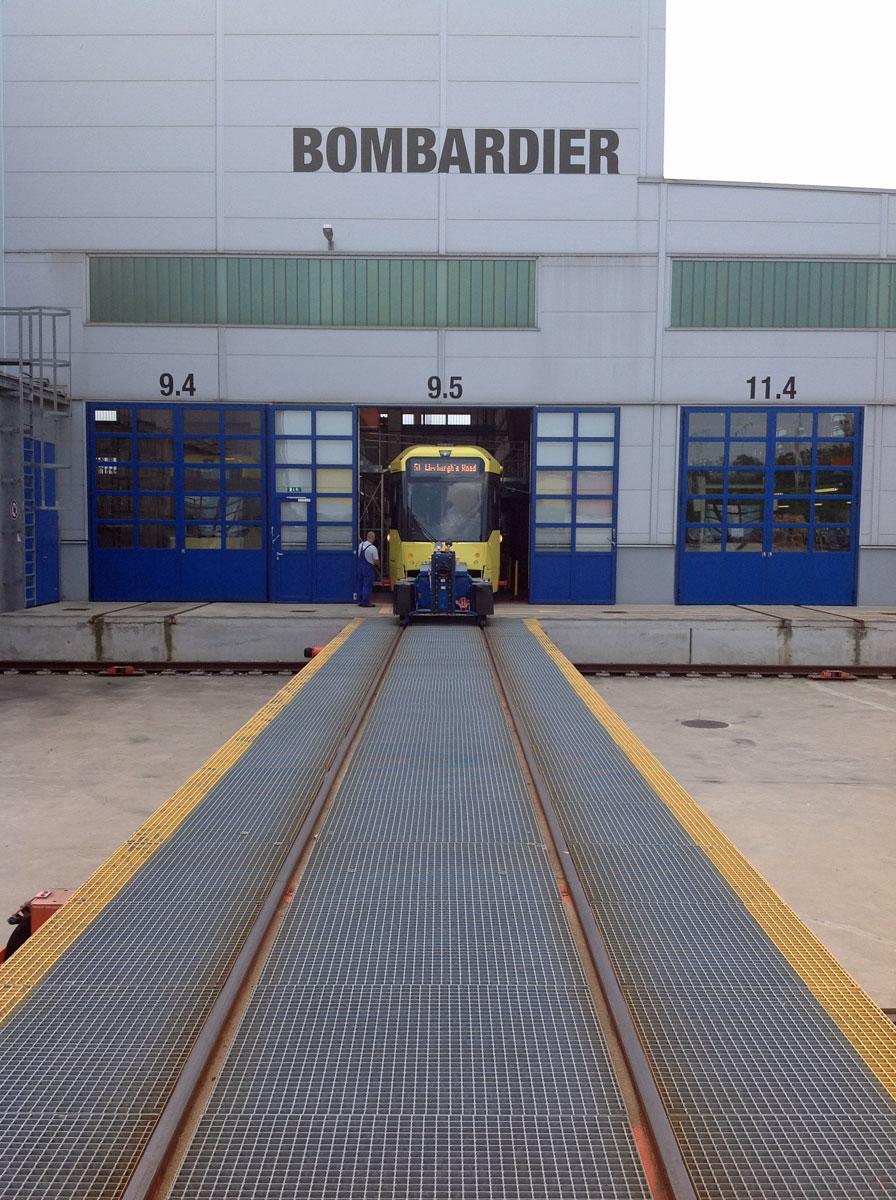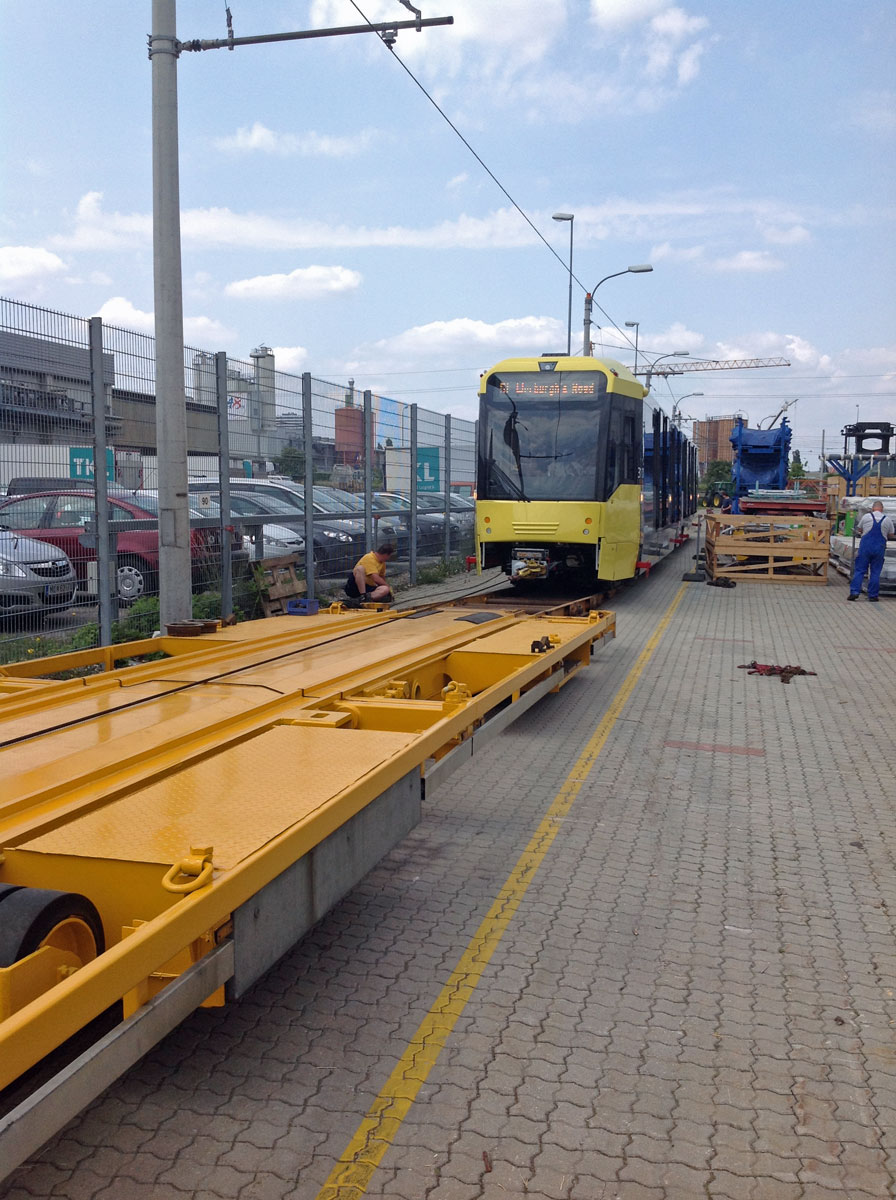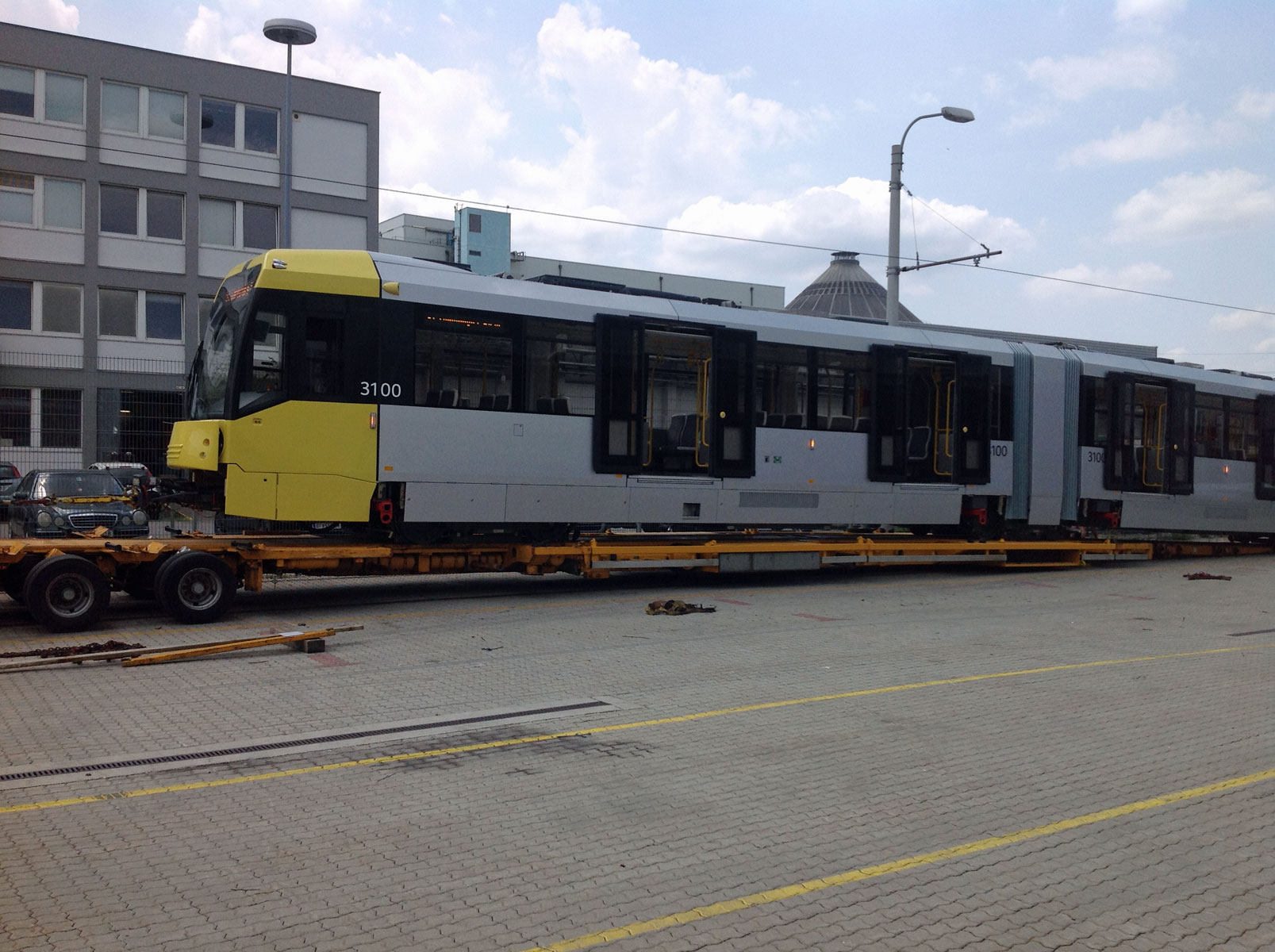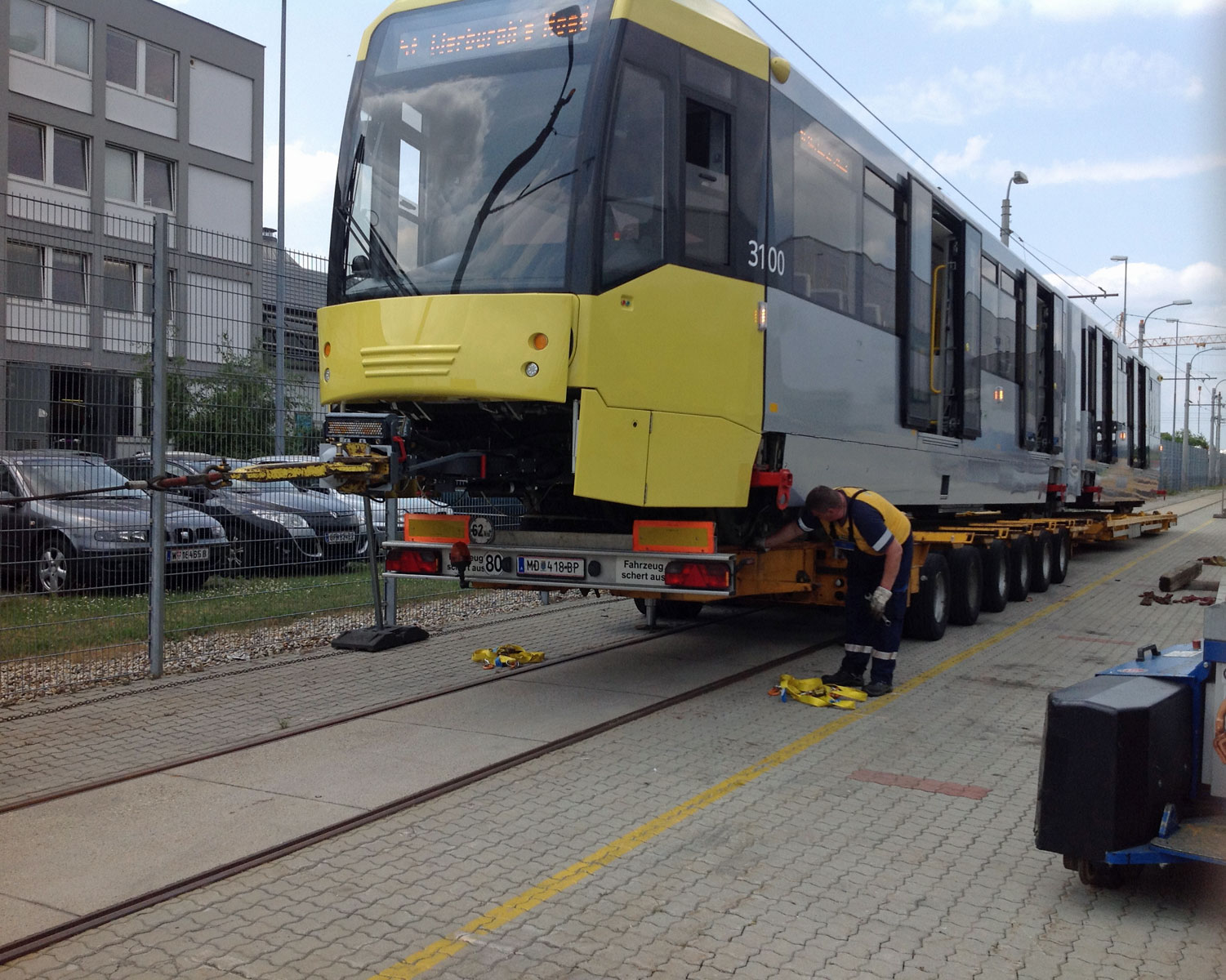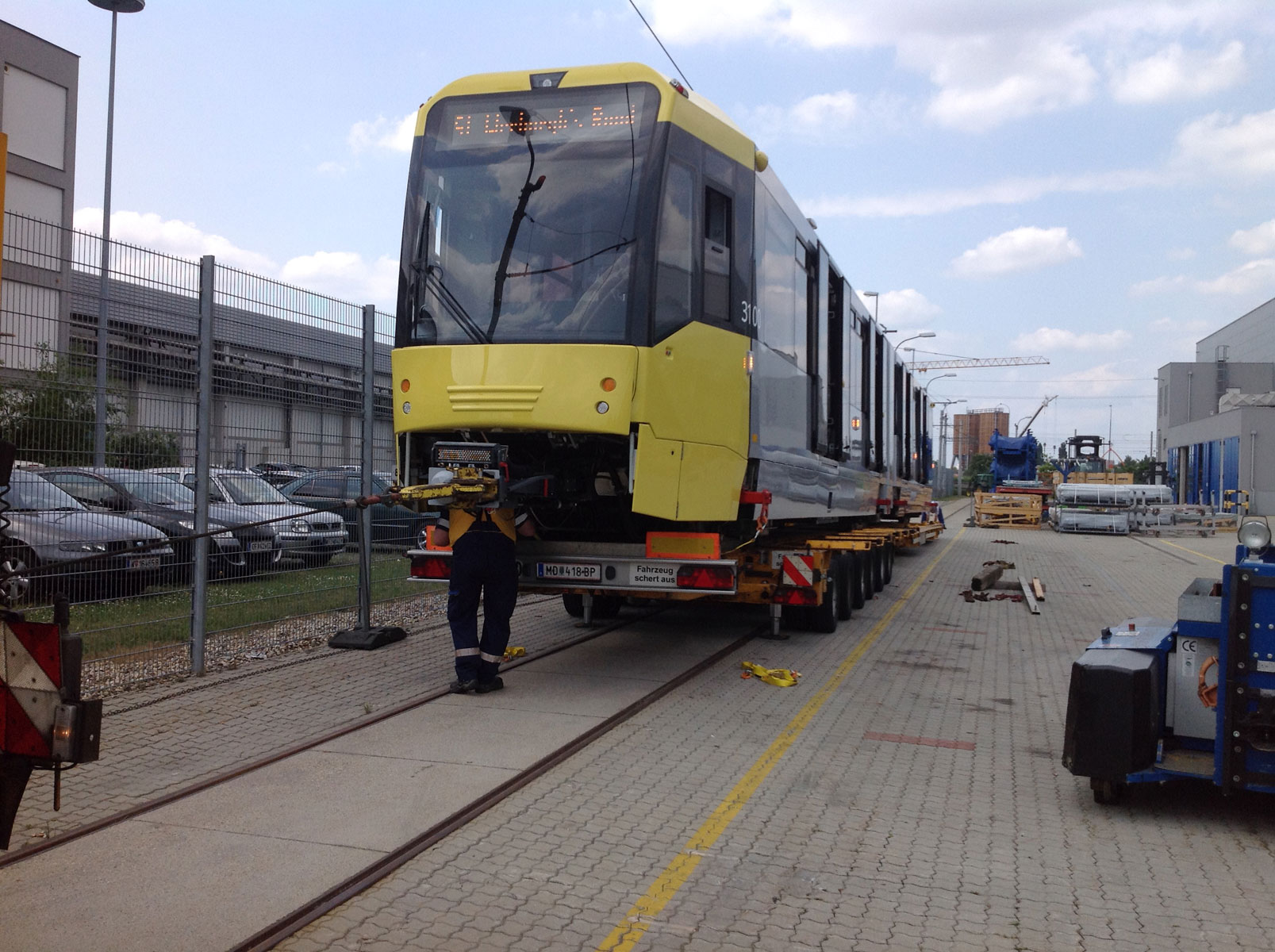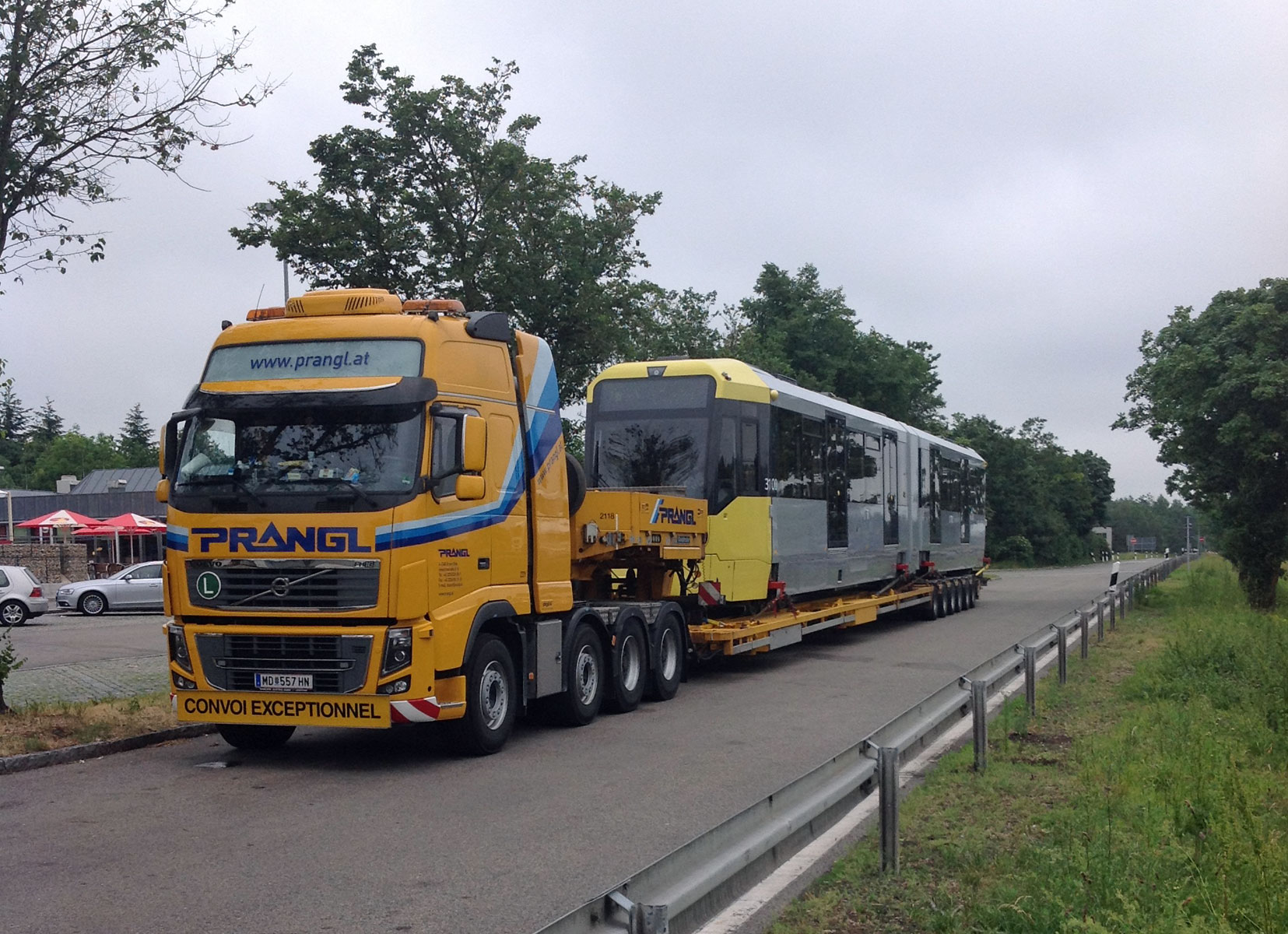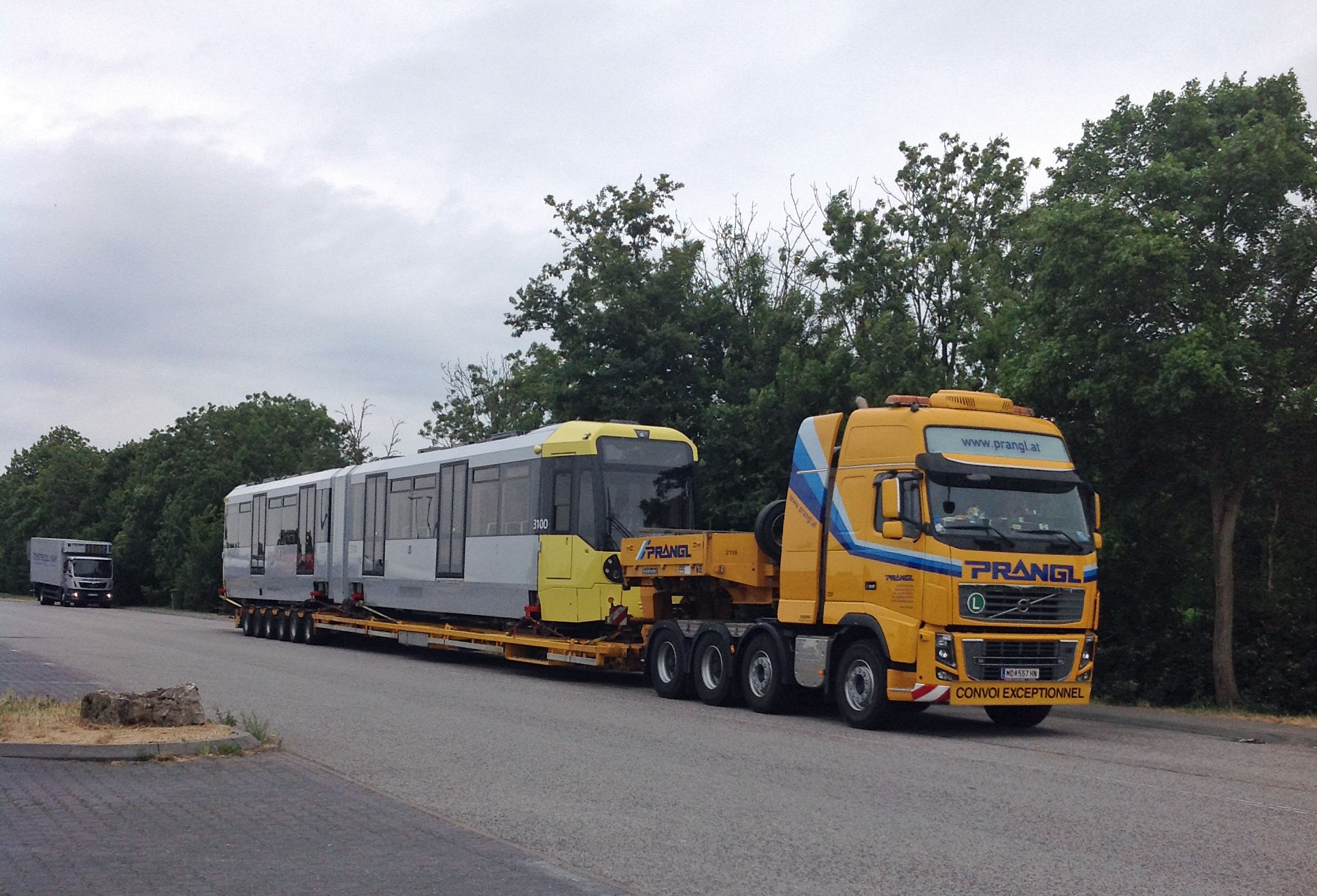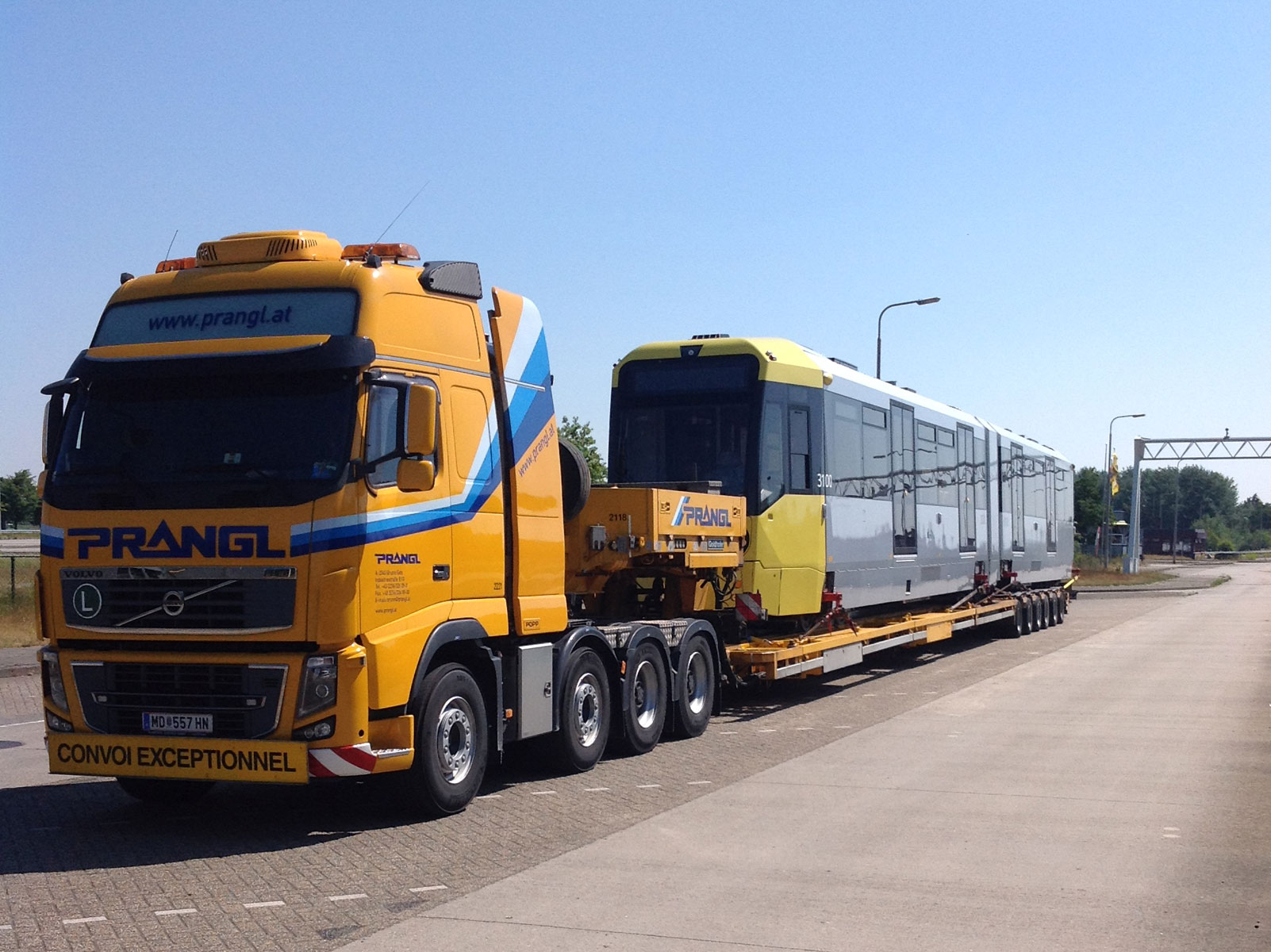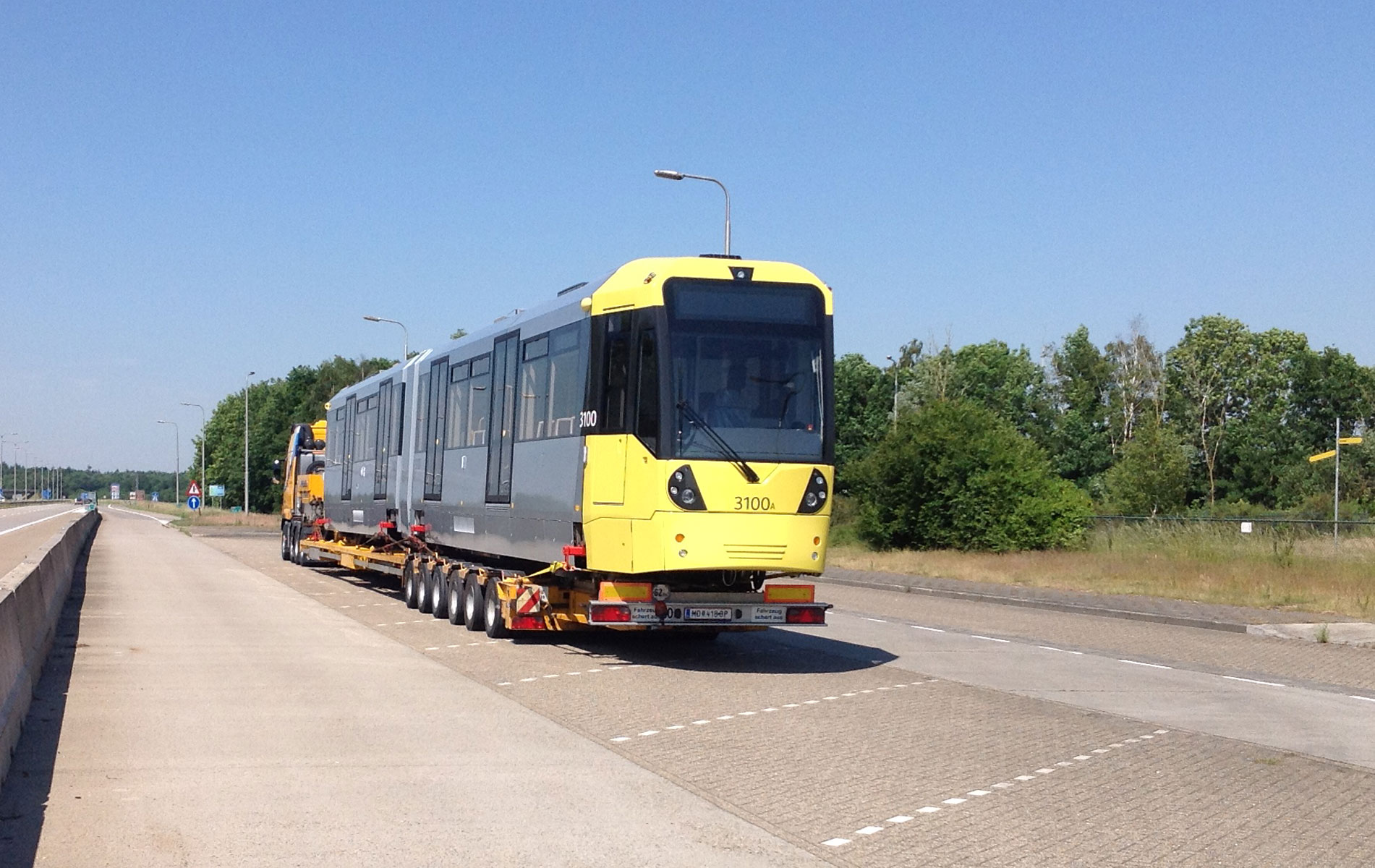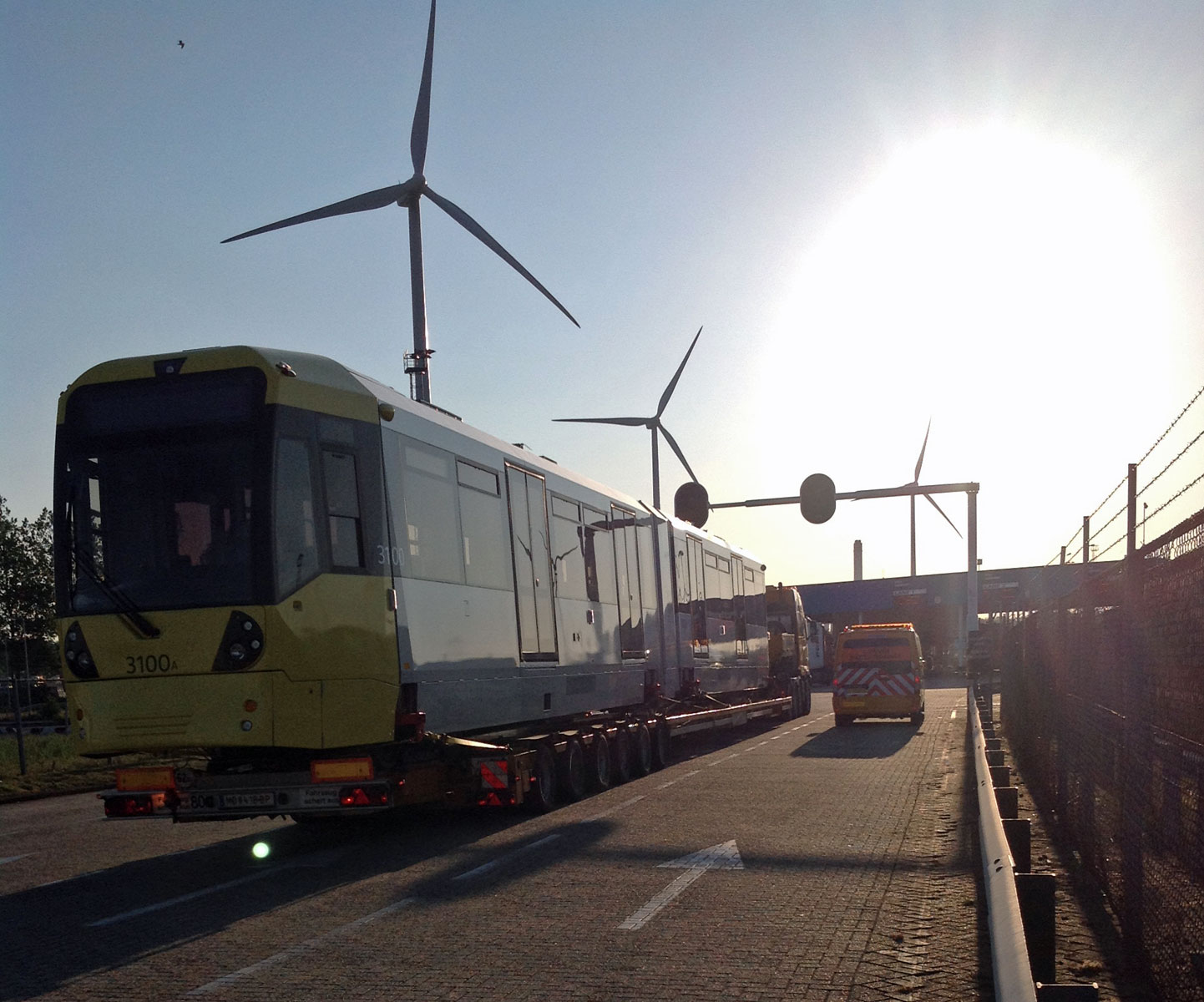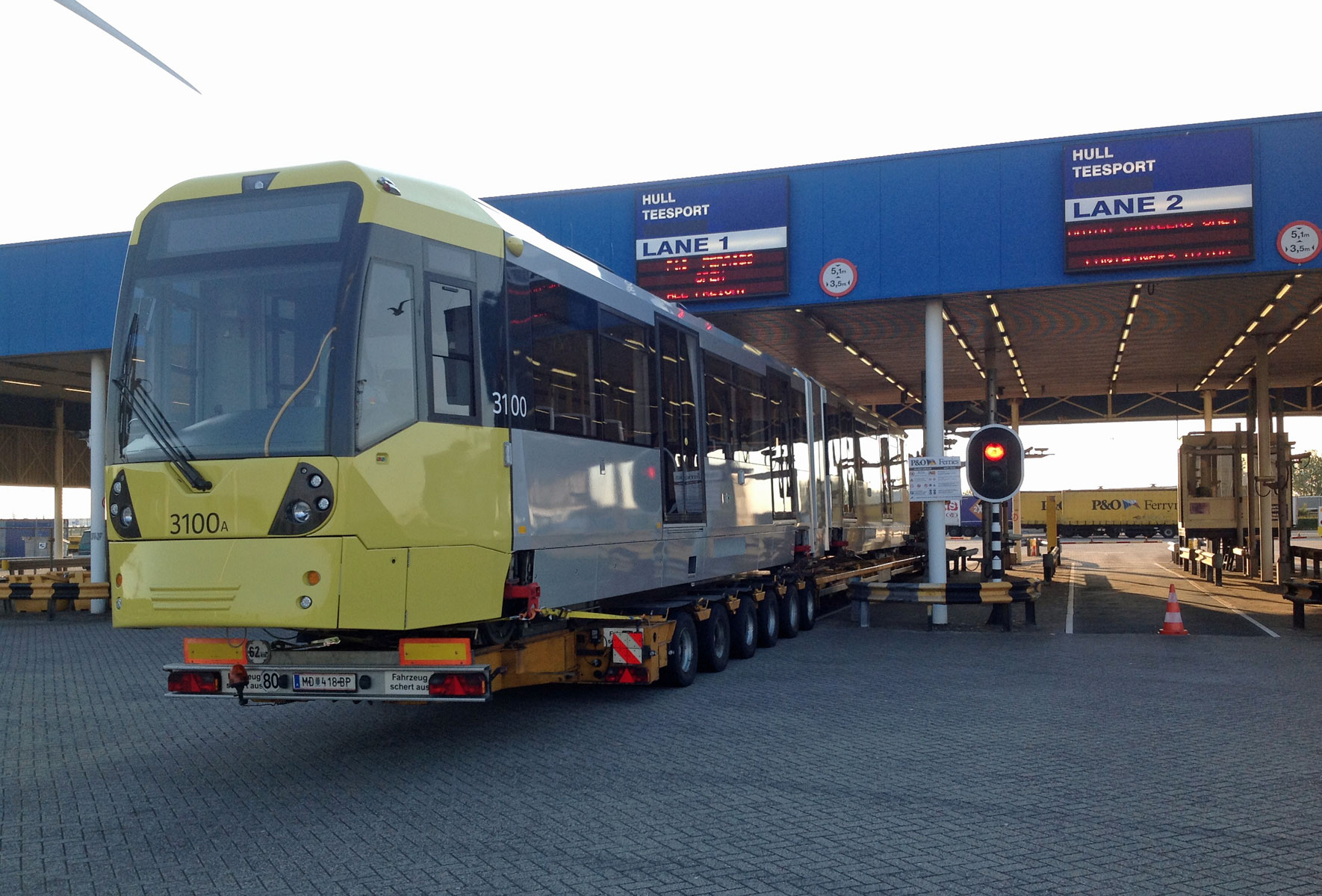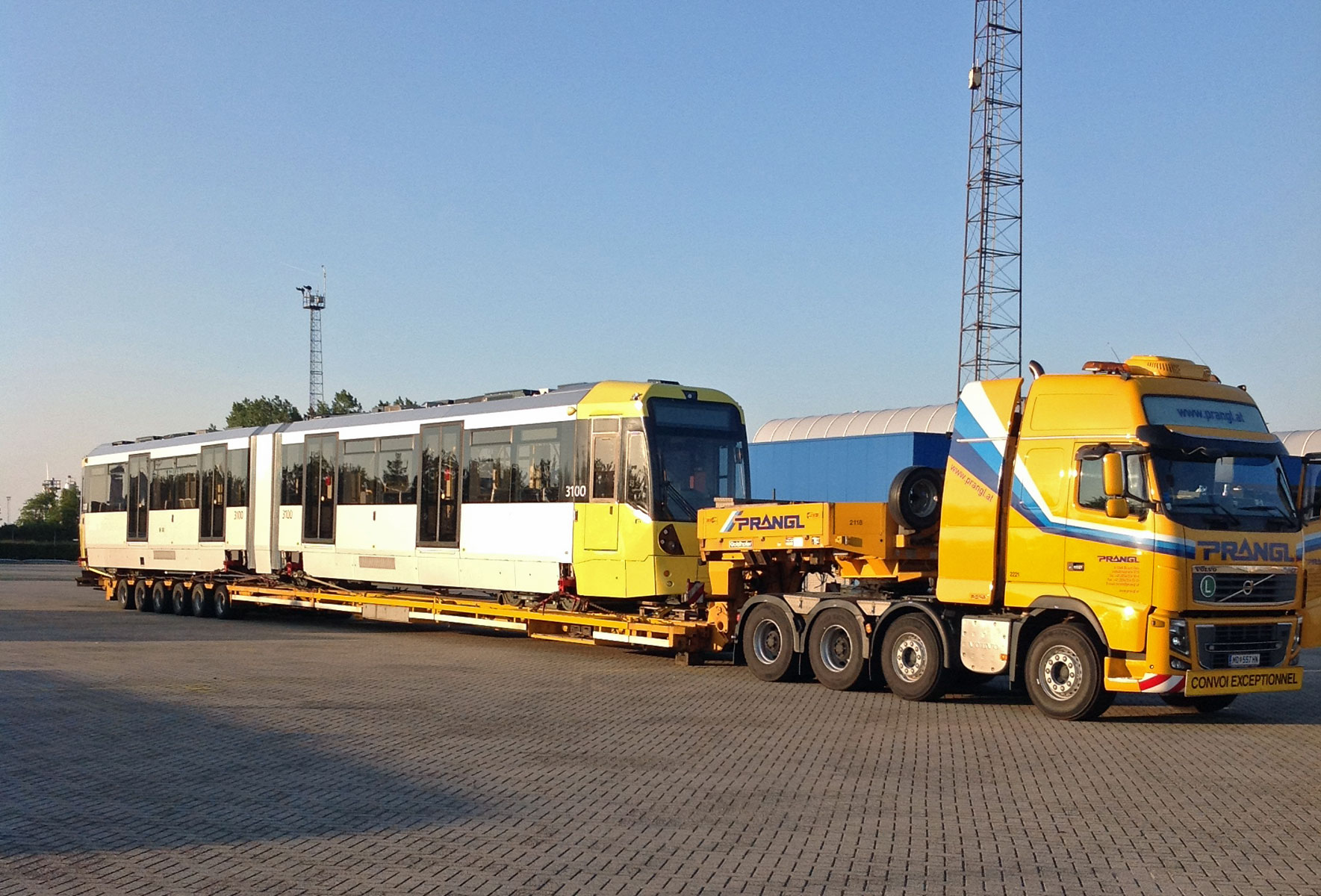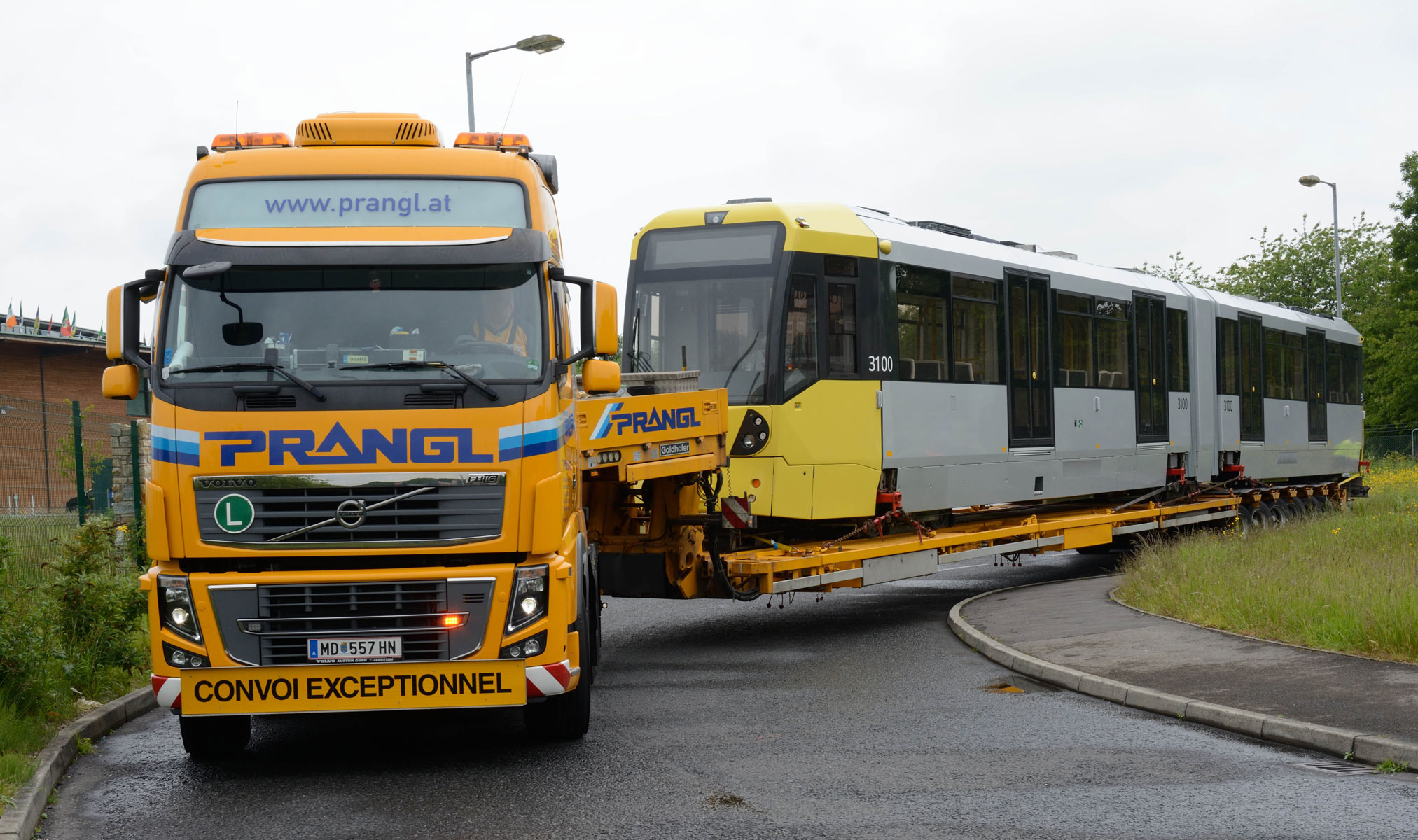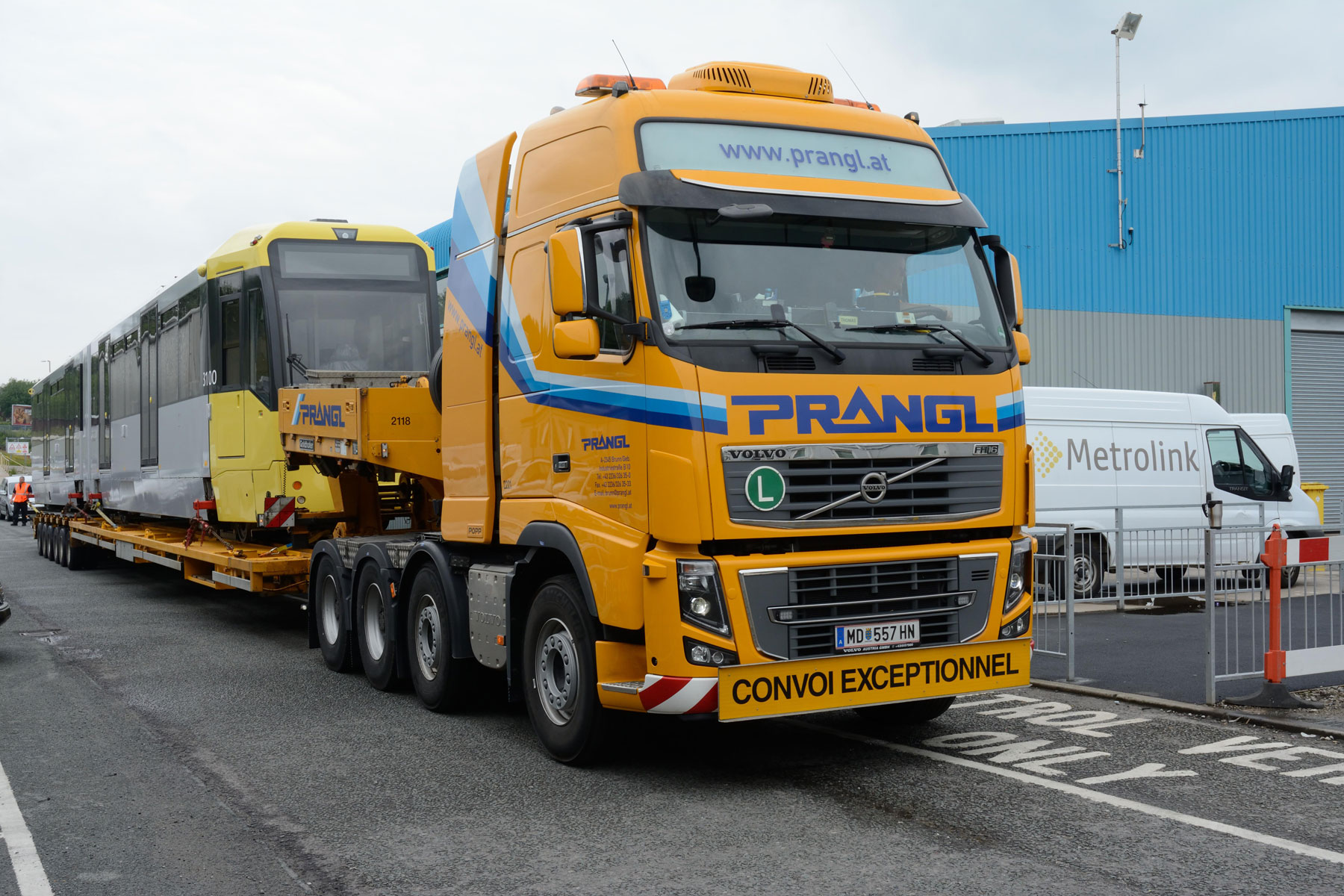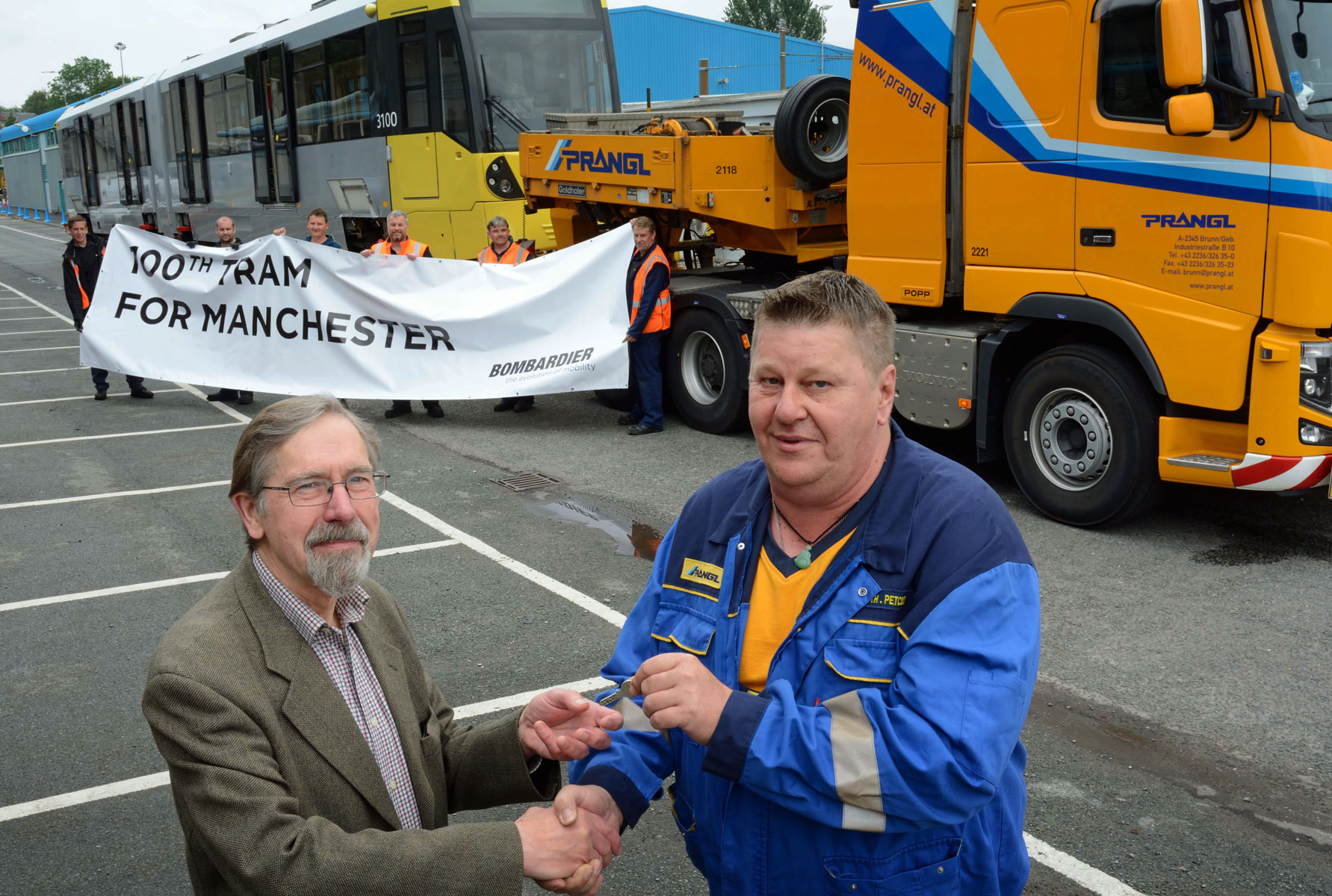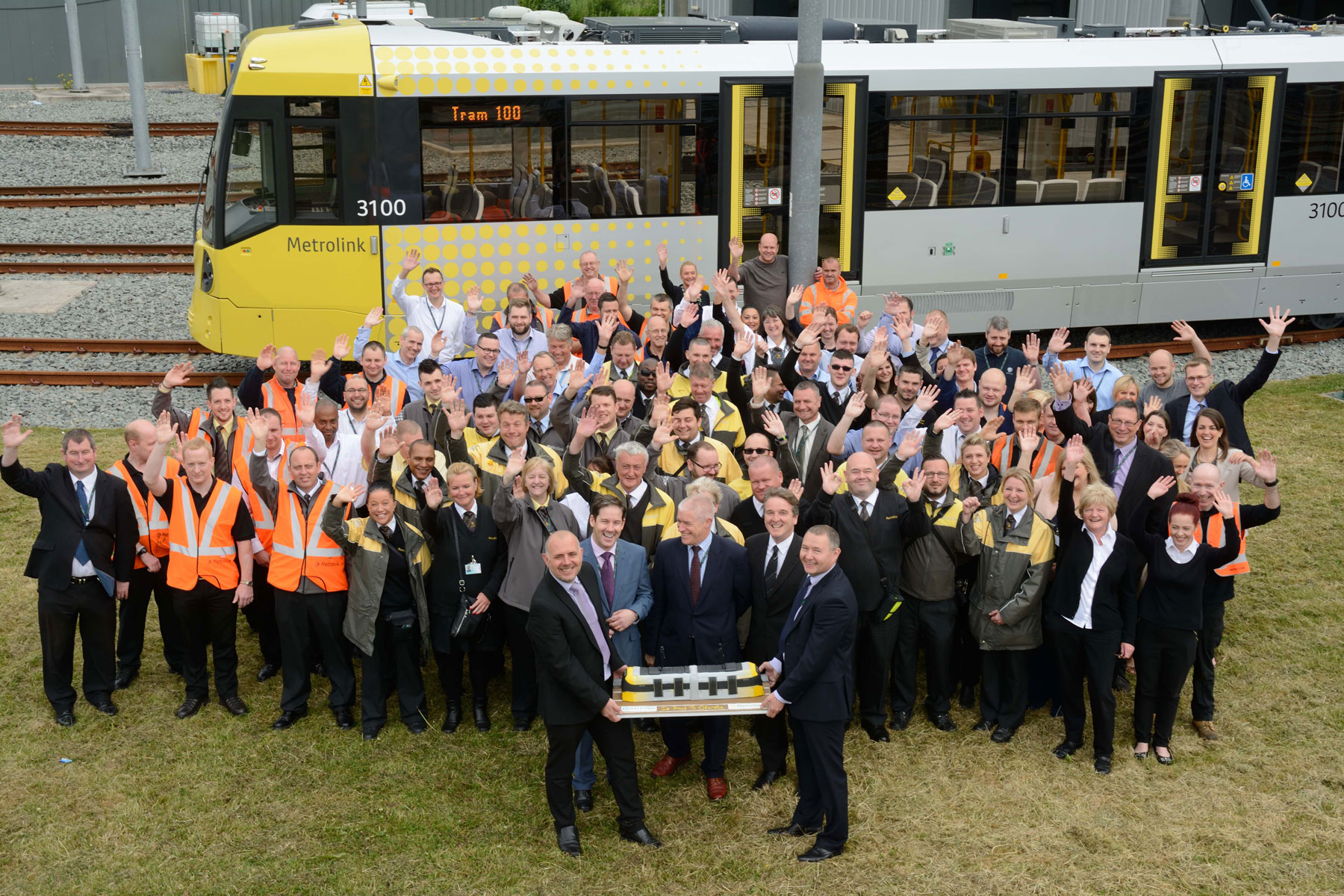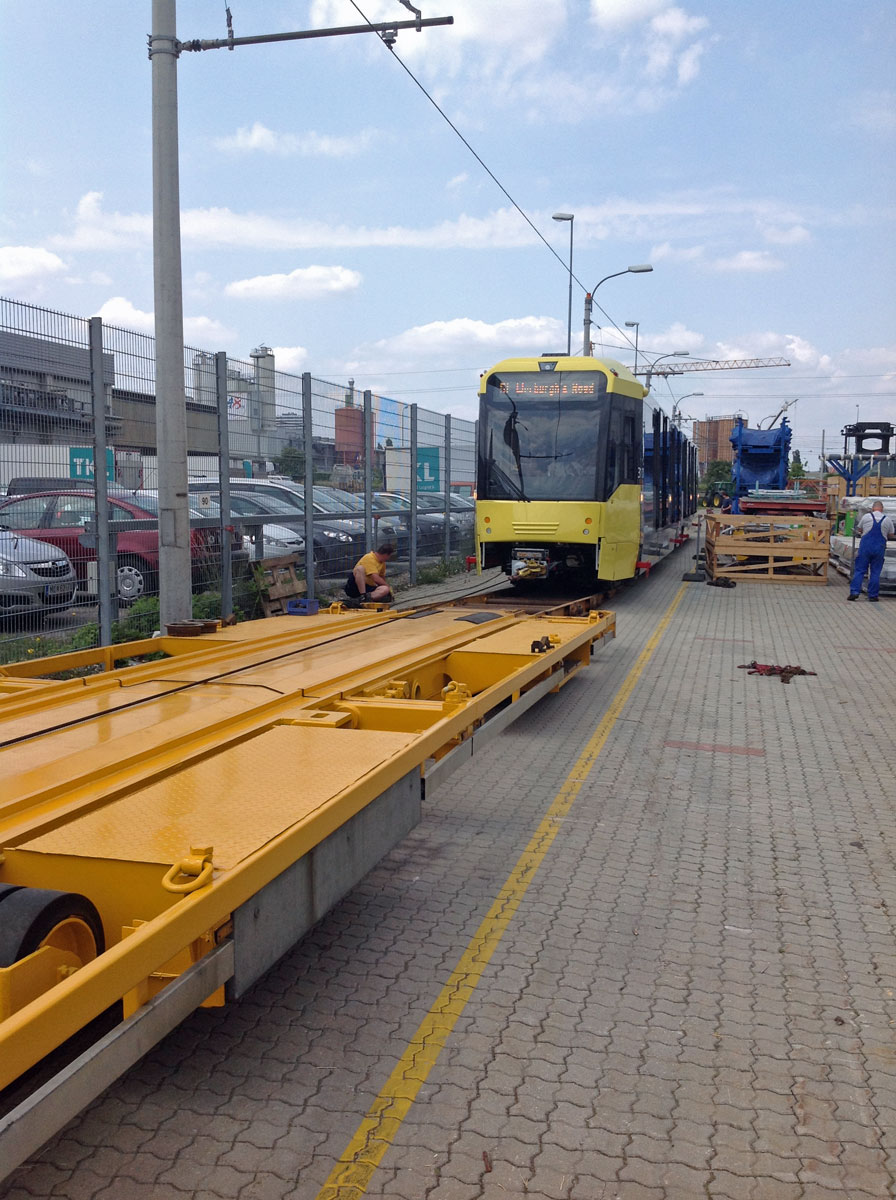 The challenge
Abnormal load using a 4-axle tractor unit
5 ½ years ago the first tram was shipped from Vienna to Manchester. As back then, Prangl was entrusted with full control of the logistics for delivering the 100th tram. The 4-axle tractor unit with its special trailer for rail vehicles had to cover more than 1,800 kilometres (some 400 of which by sea) to deliver this "centennial" tram to Queens Road in Manchester.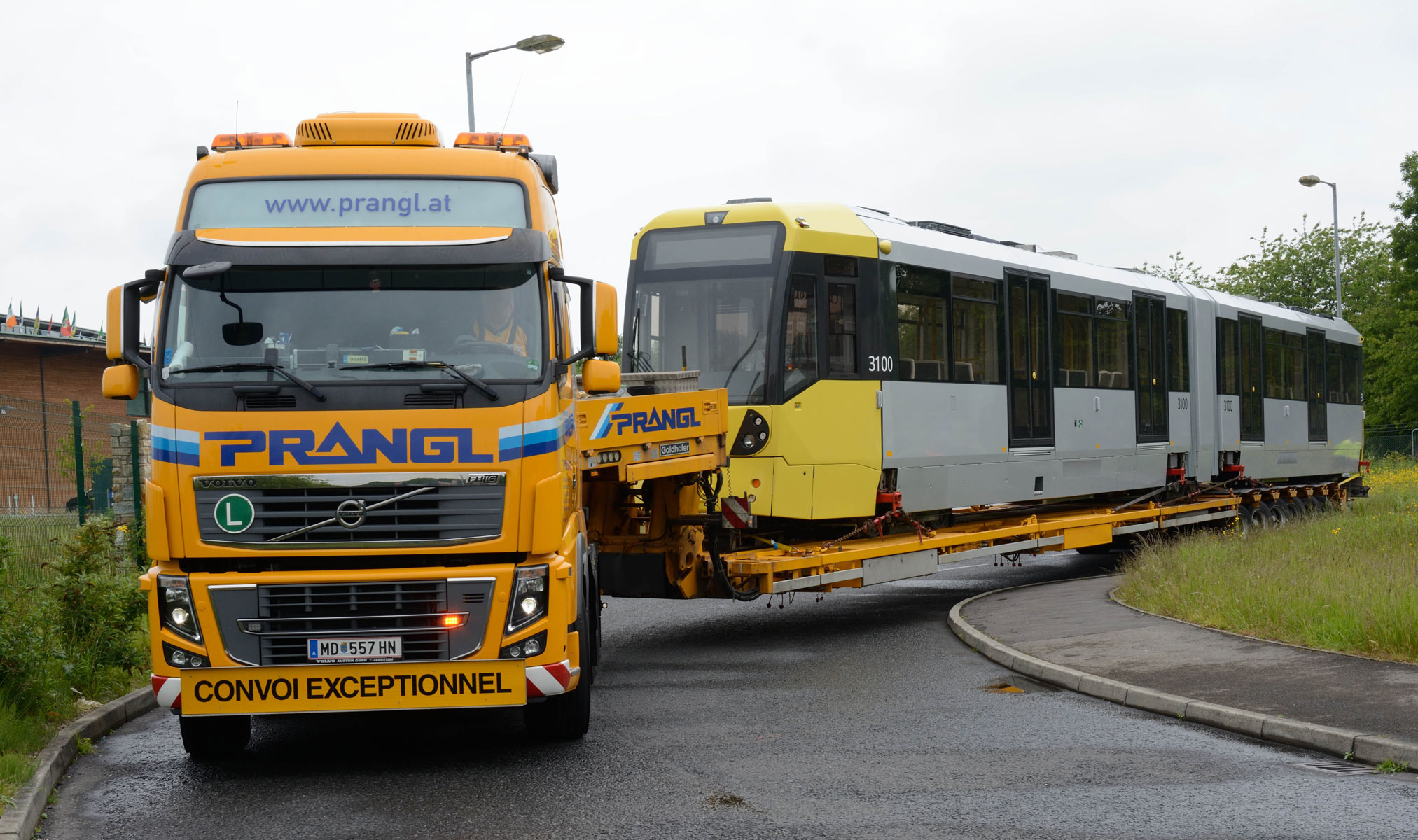 Comprehensive transport concept
As a full-service provider Prangl took care not only of the road transport portion, but also of the shipping by ferry from Rotterdam to Hull. From there, the transport continued by road, eventually arriving in Manchester's city centre. Because of the great significance of the event for the local public transport system, the two drivers from Prangl were equipped with iPads, so that they could send live images of the transport to the sender and receiver en route.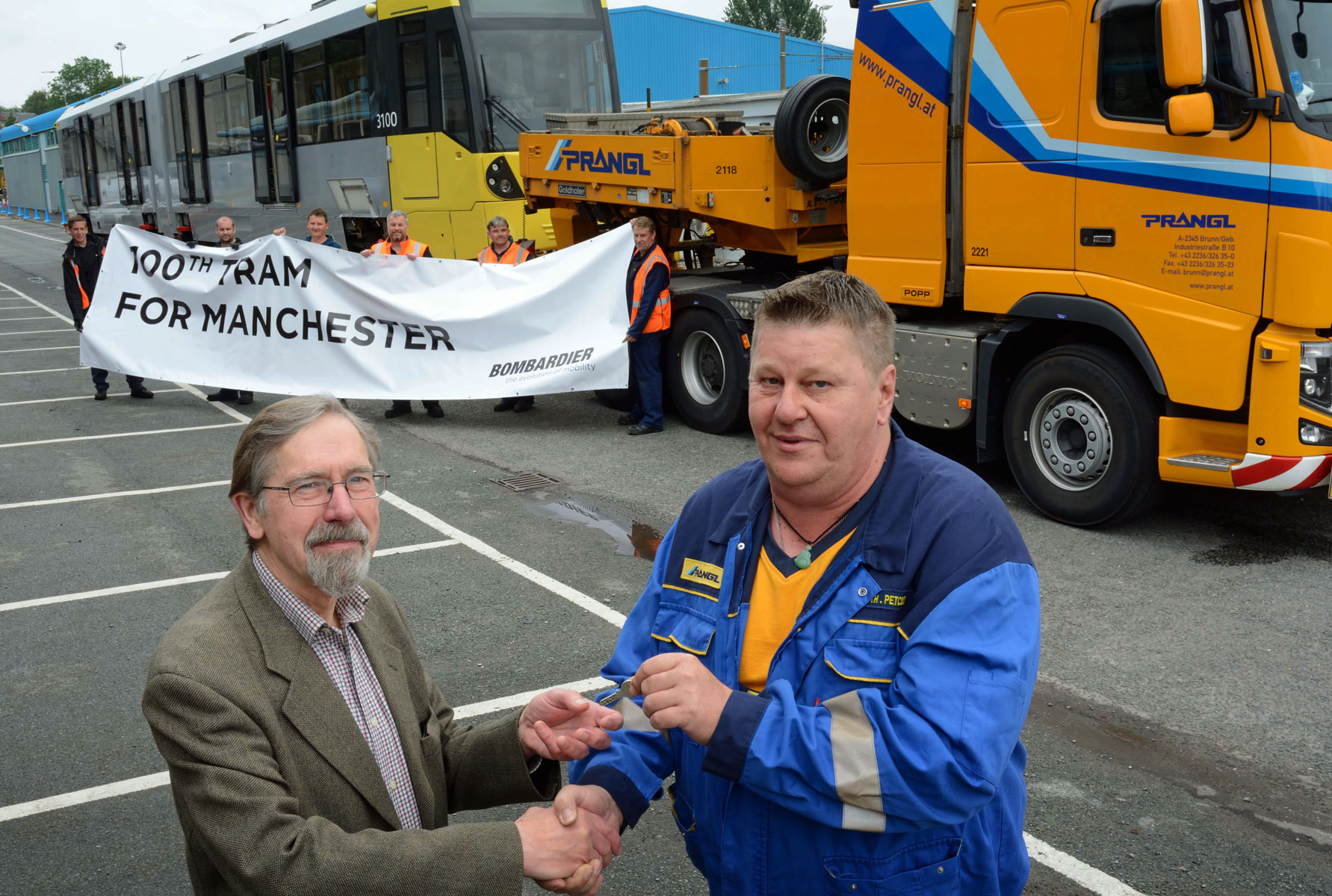 Experts when it comes to rail vehicles
As was the case with the previous 99 trams, the special transport was completed to the complete satisfaction of all involved. Prangl is ideally equipped to carry out logistics operations of this type. Numerous successful transports of rail vehicles are evidence of this. Incidentally the same type of tram as in Manchester is in use in other European metropolises such as Cologne, Rotterdam and Stockholm. The transport experts at Prangl were also involved in some of these other cities.