July 2021
Flying excavator
When a Viennese landmark is demolished and a new shopping flagship is to be built, Prangl has to be there.
Date:
28.06.2021 – 29.09.2021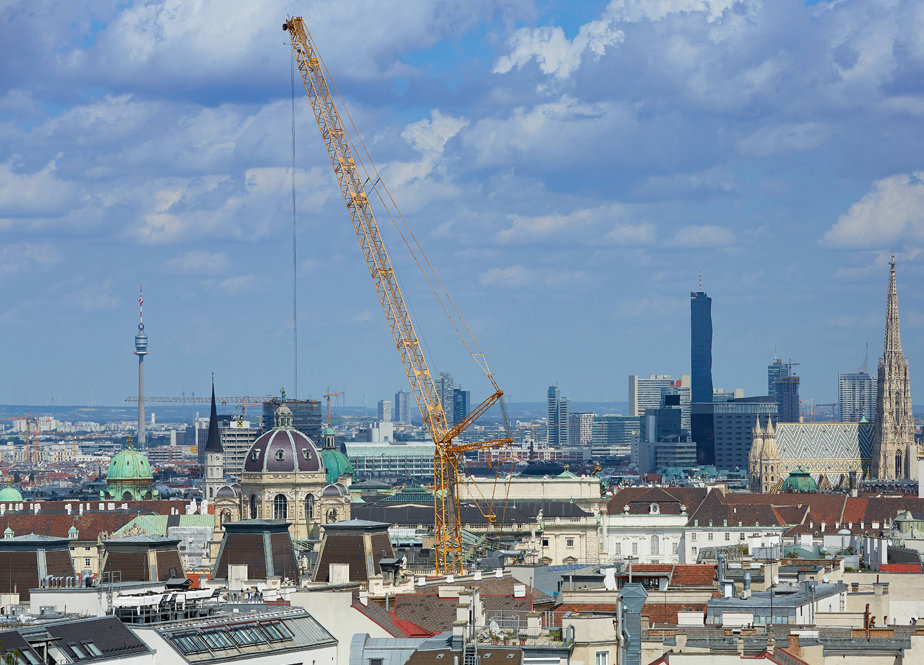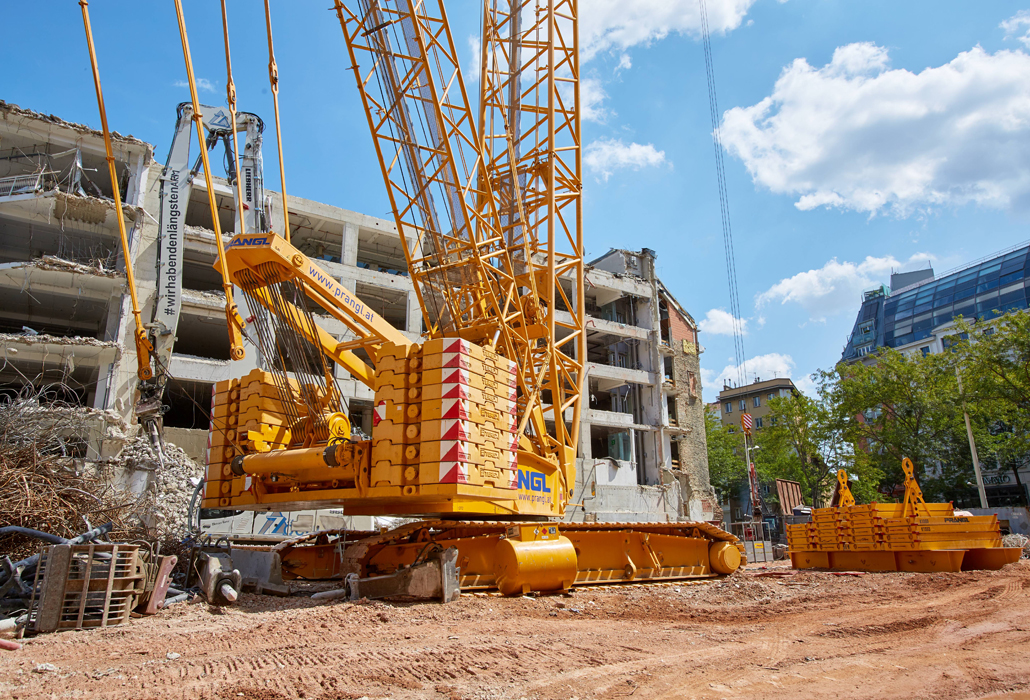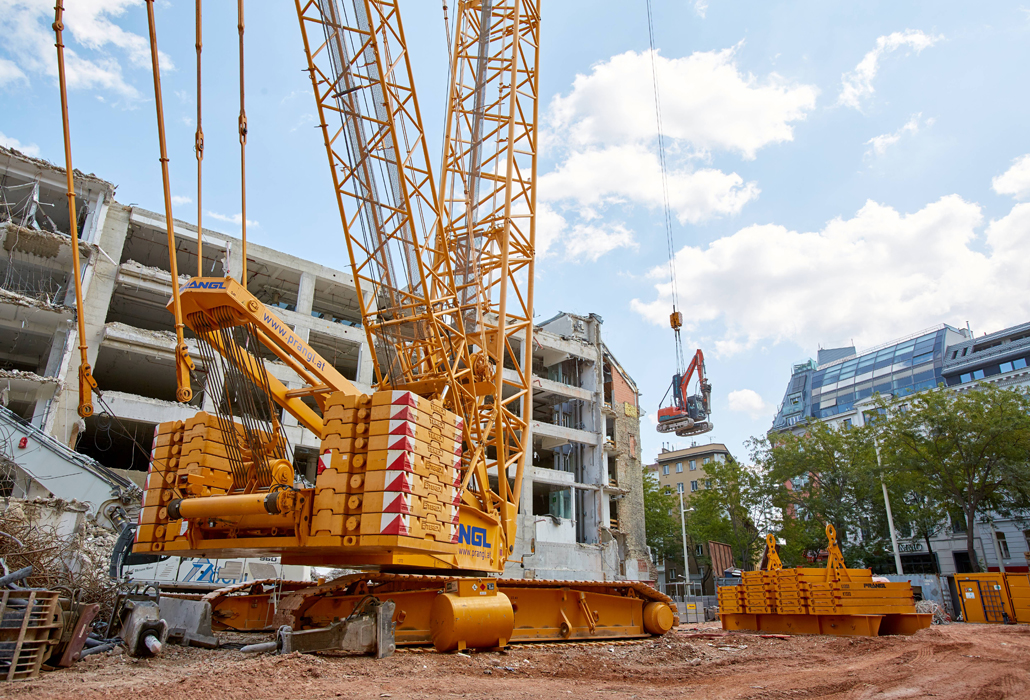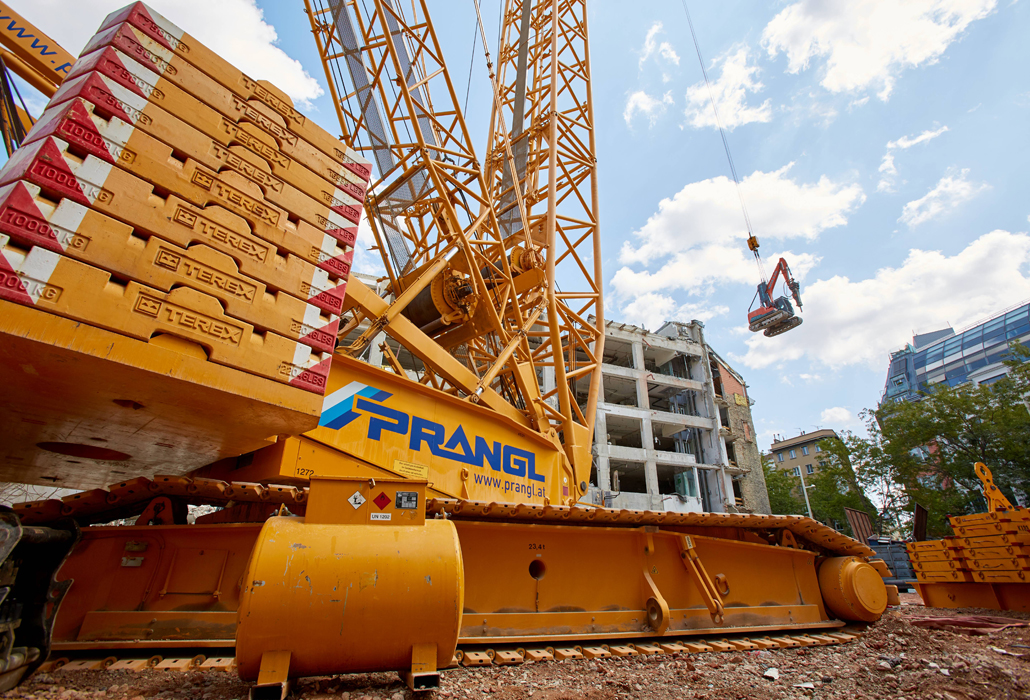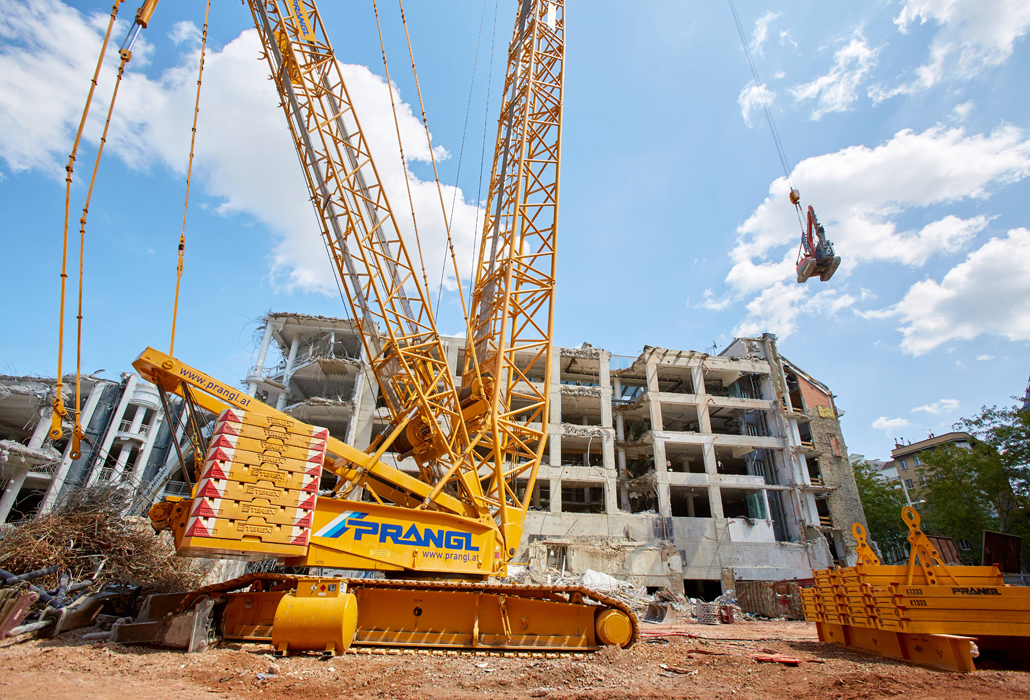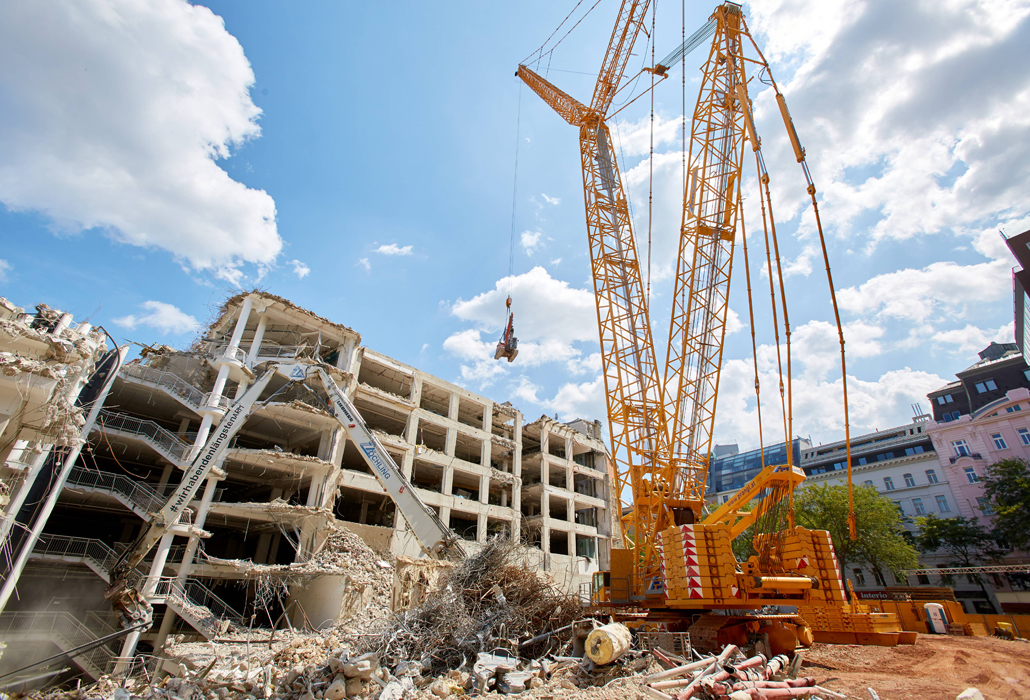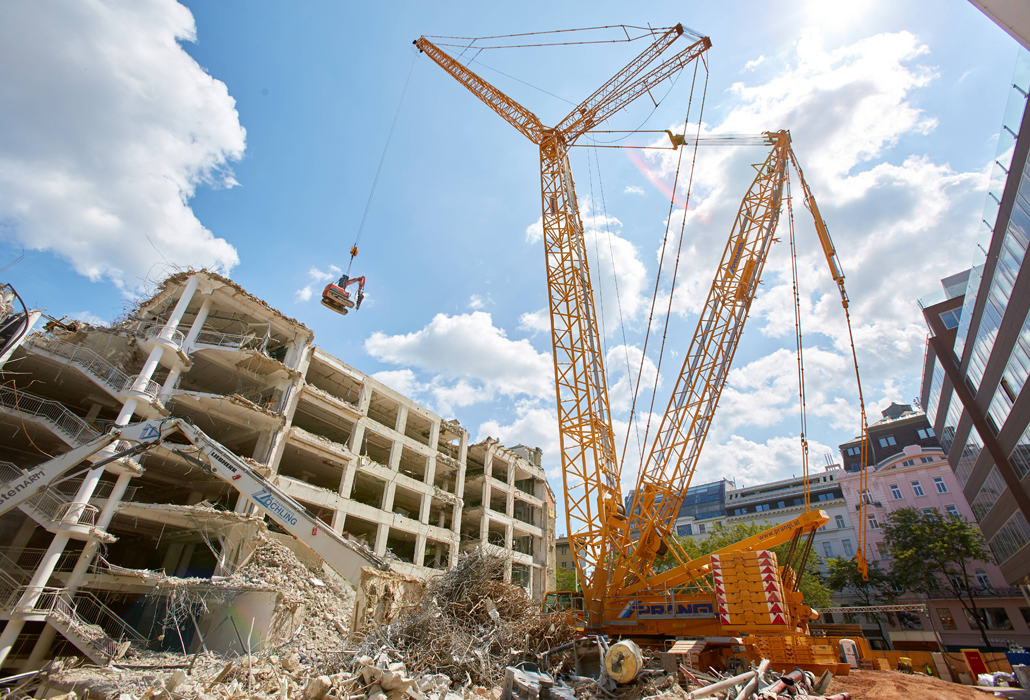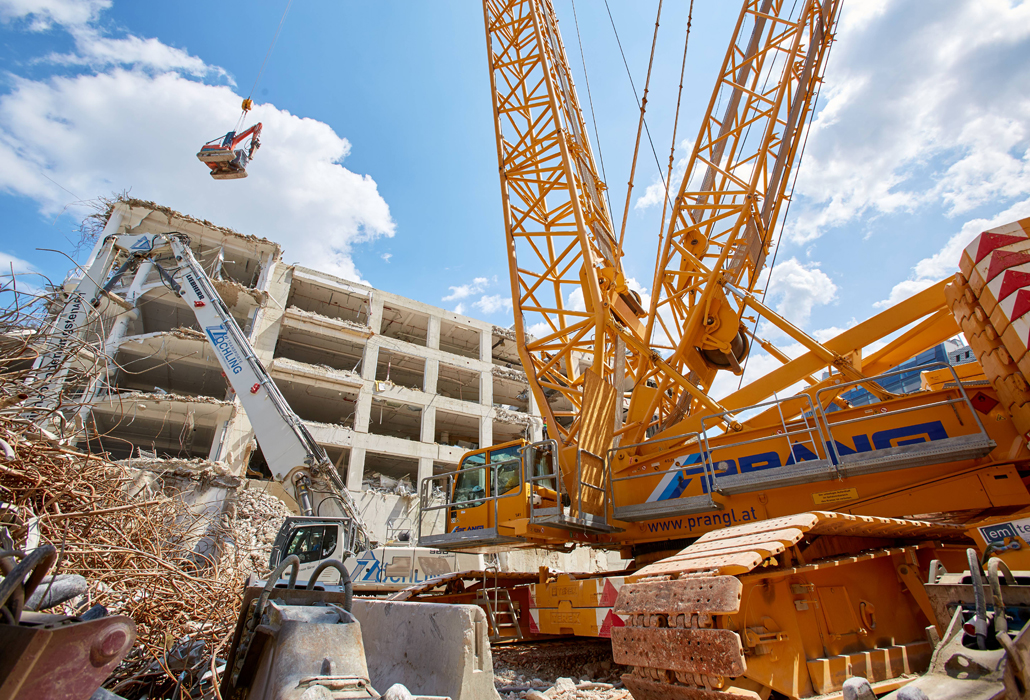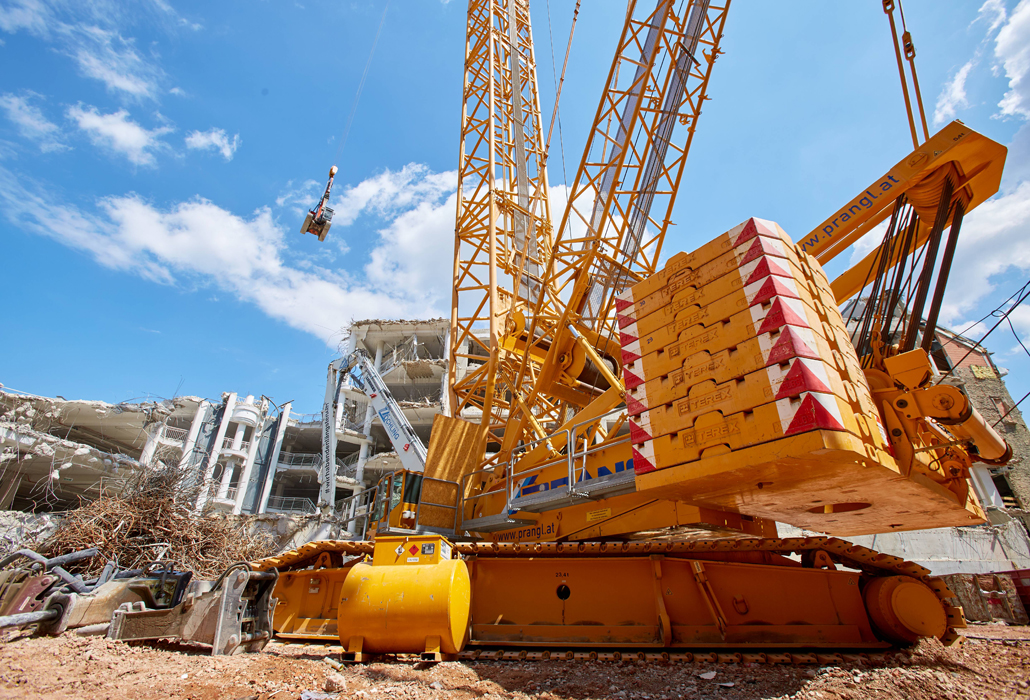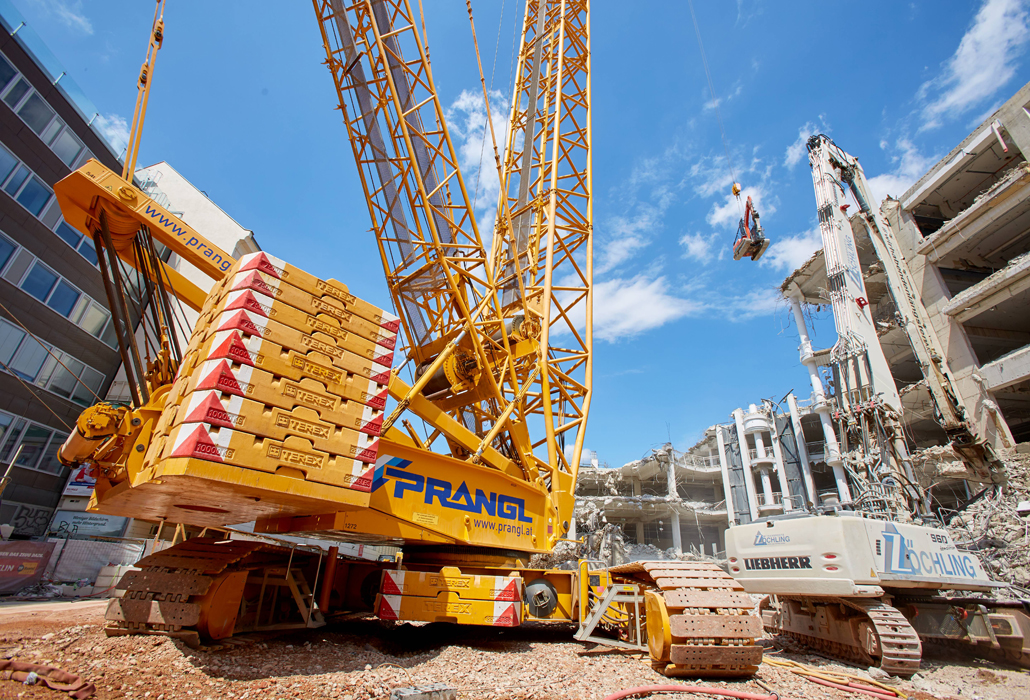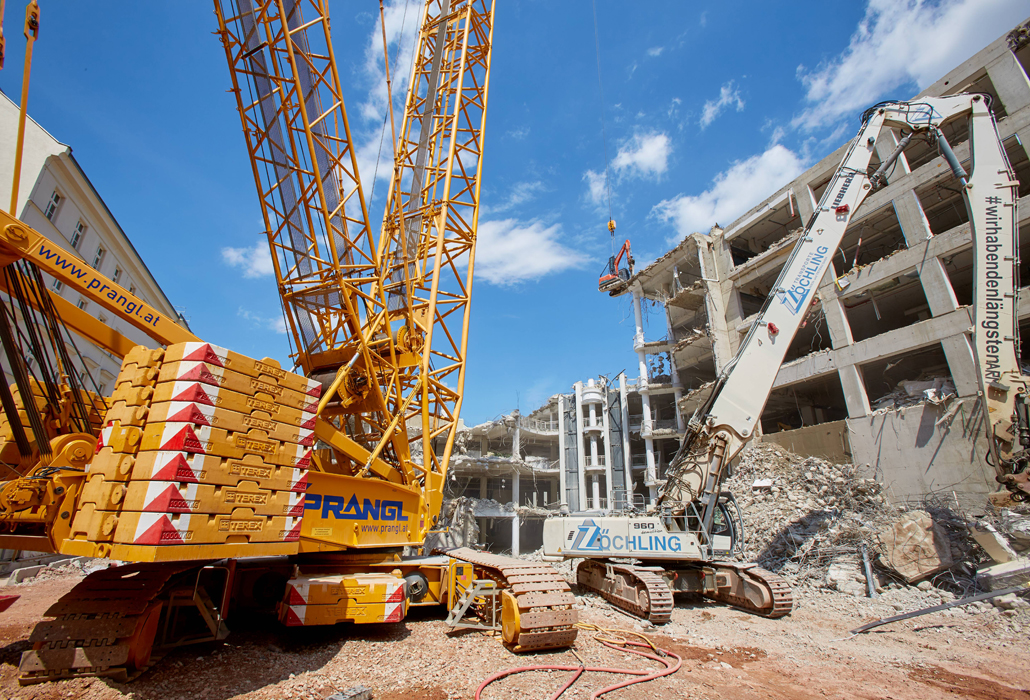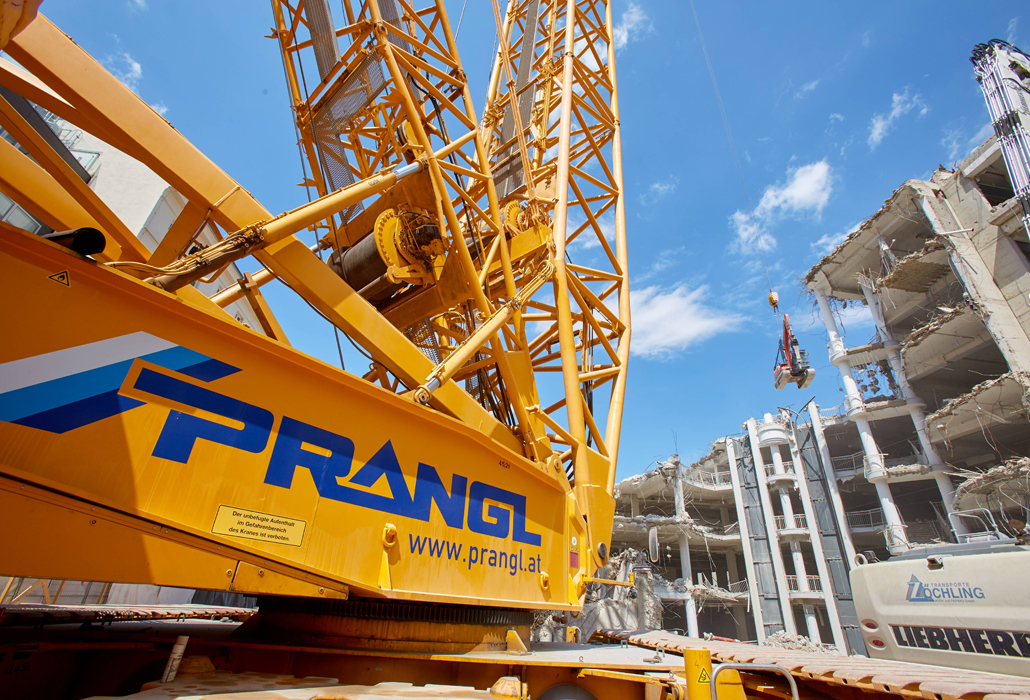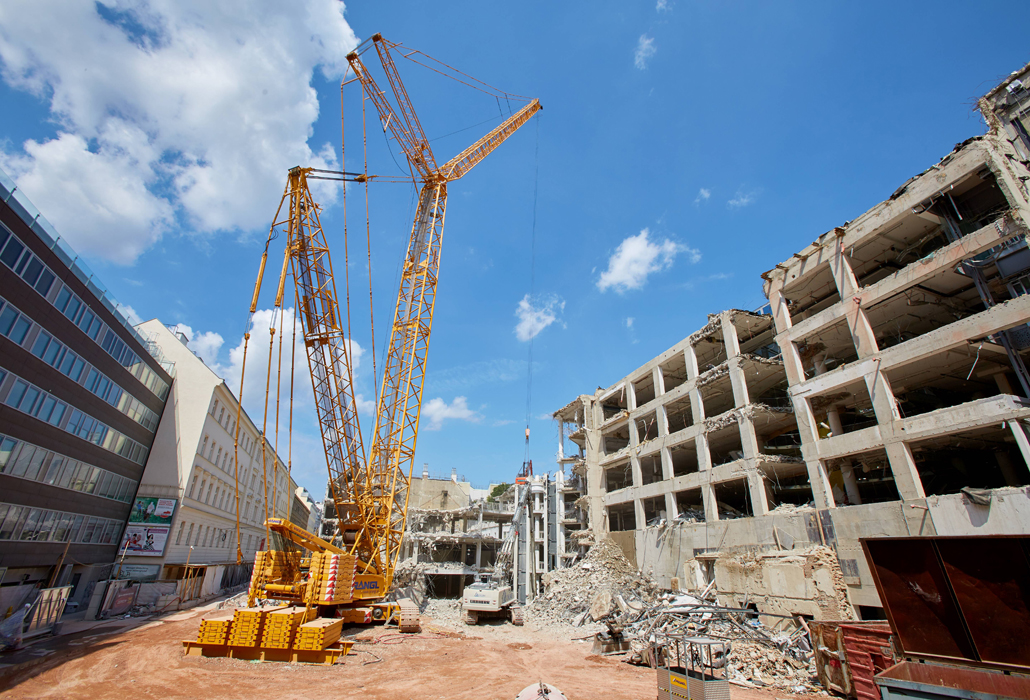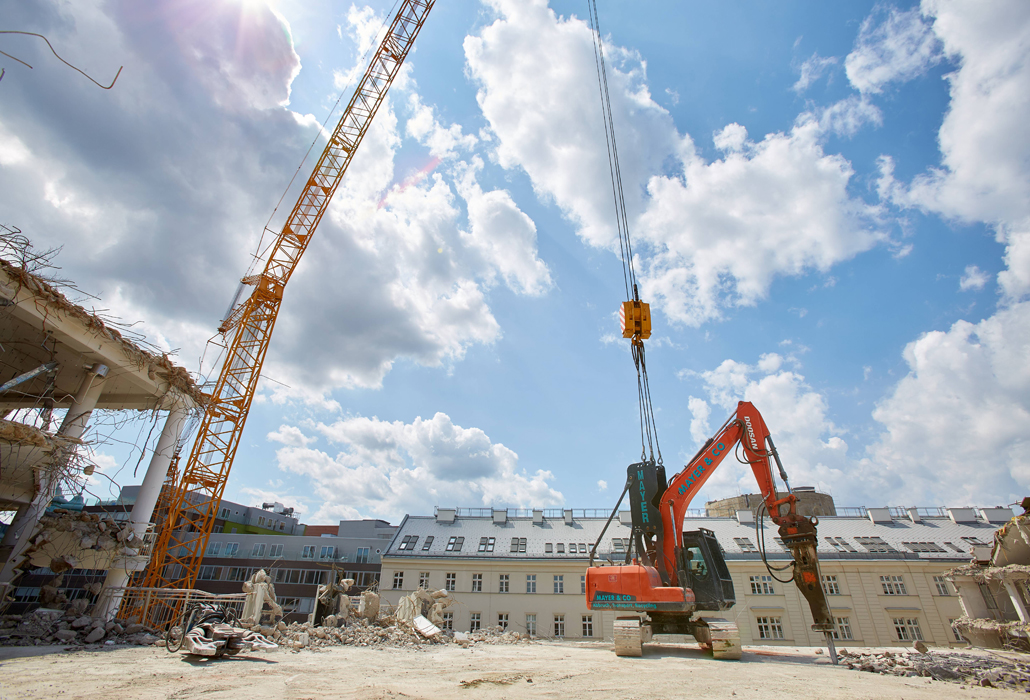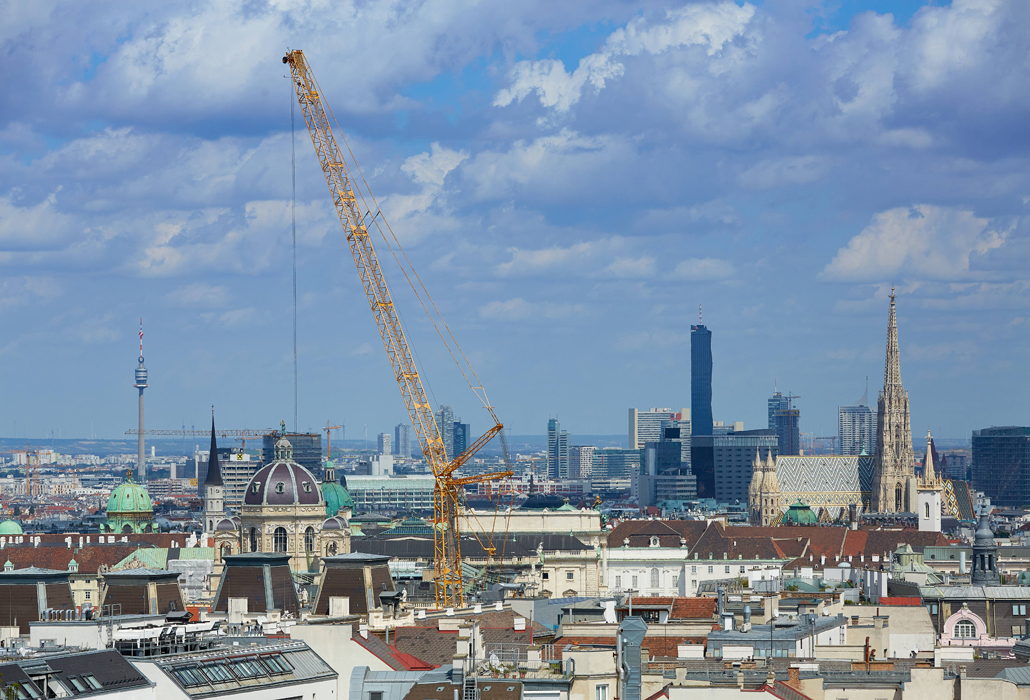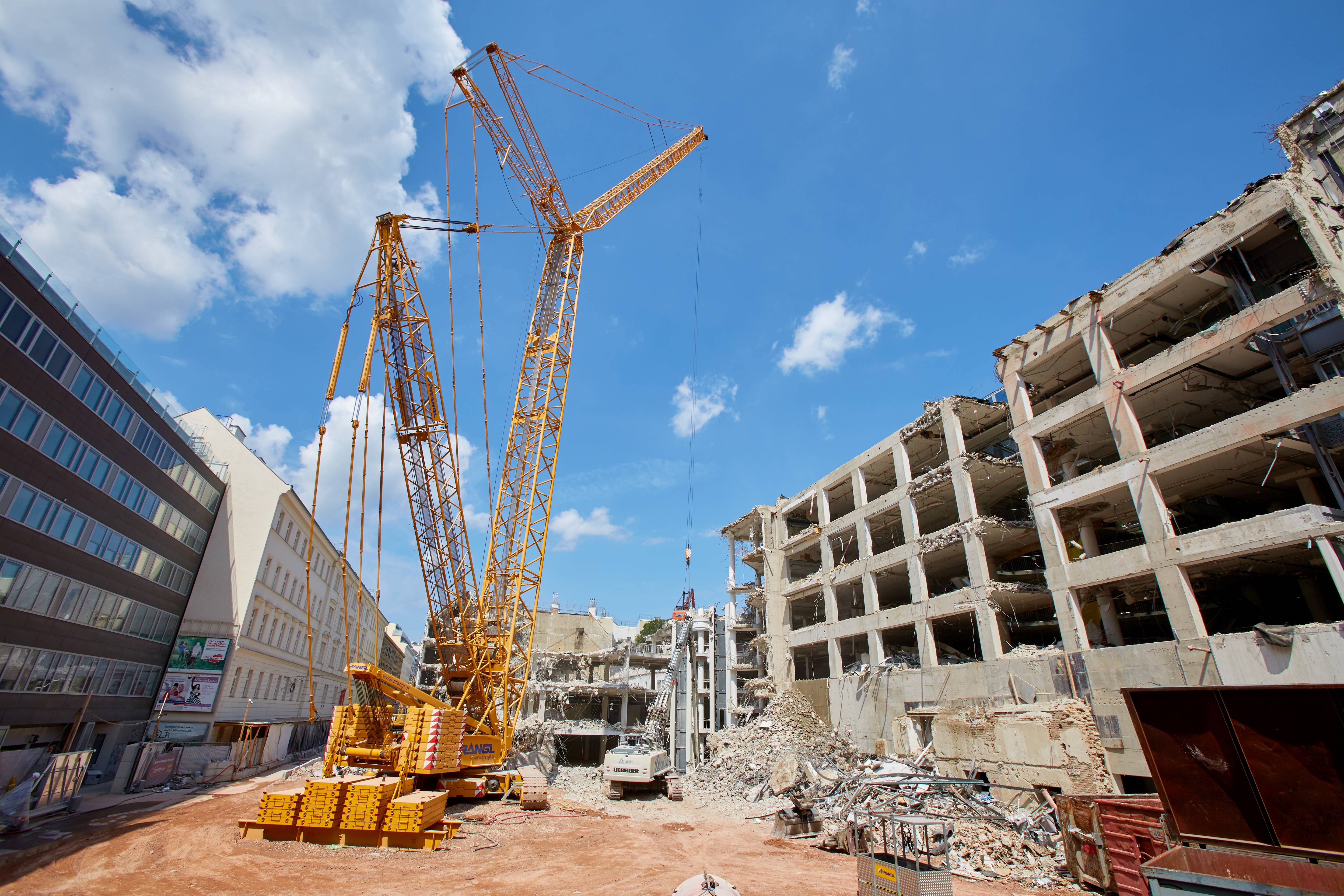 The challenge
Breezy demolition
Literally no stone is left unturned on Mariahilfer Strasse at the moment. The demolition of the former Leiner furniture store is entering its final phase. A flying excavator is also used to make way for a superlative department store.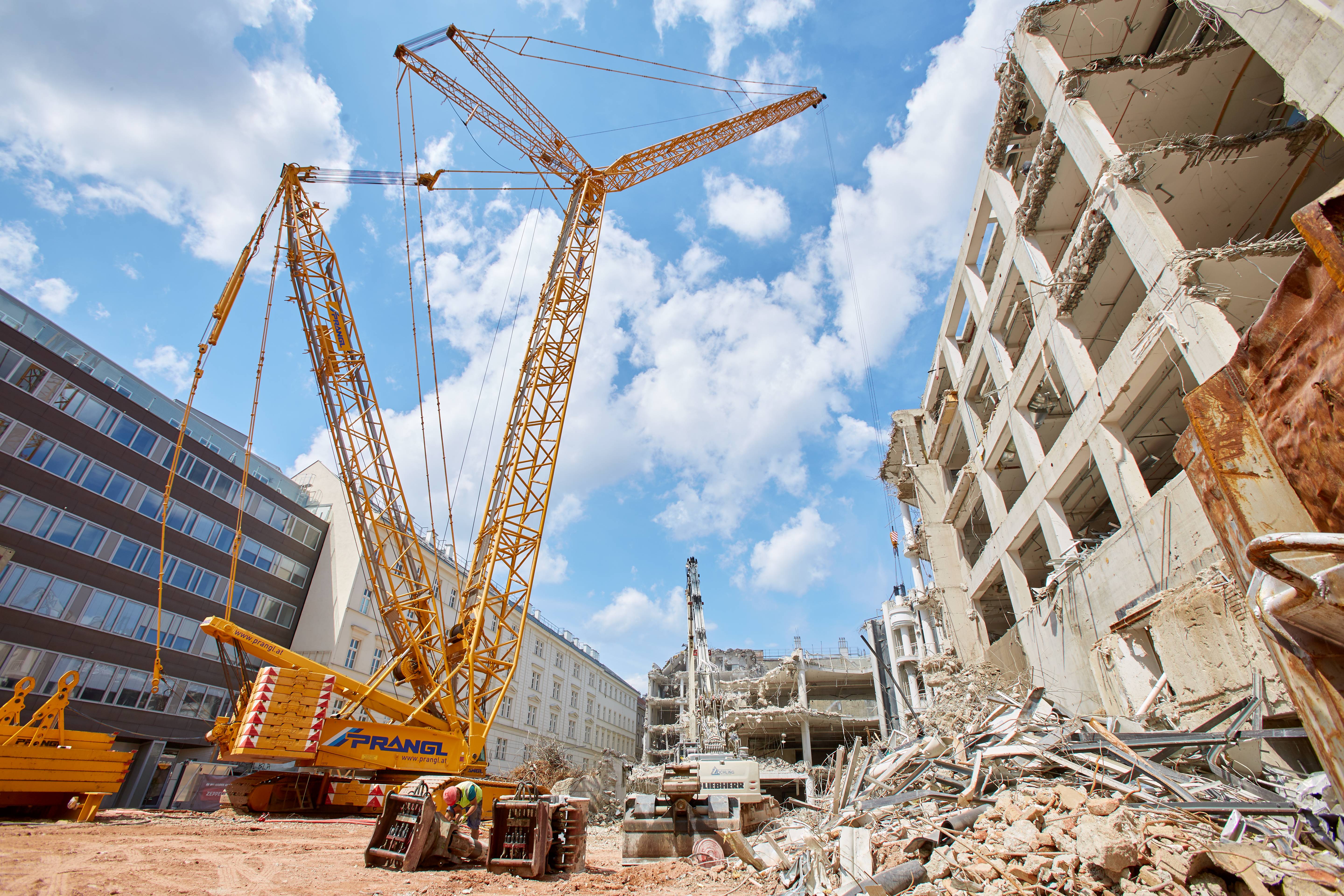 Largest inner-city demolition
The former Leiner building on Vienna's Mariahilfer Strasse will soon be history. Over the summer, what remains will be torn down to make way for a modern, traditional department store and a lifestyle hotel. Until then, excavators with grab arms more than 30 metres in length and a dead weight of up to 80 tonnes had been working there. Despite their massiveness, these high-tech devices are able to detect building structures at lofty heights from the ground with absolute precision and bring them to the ground.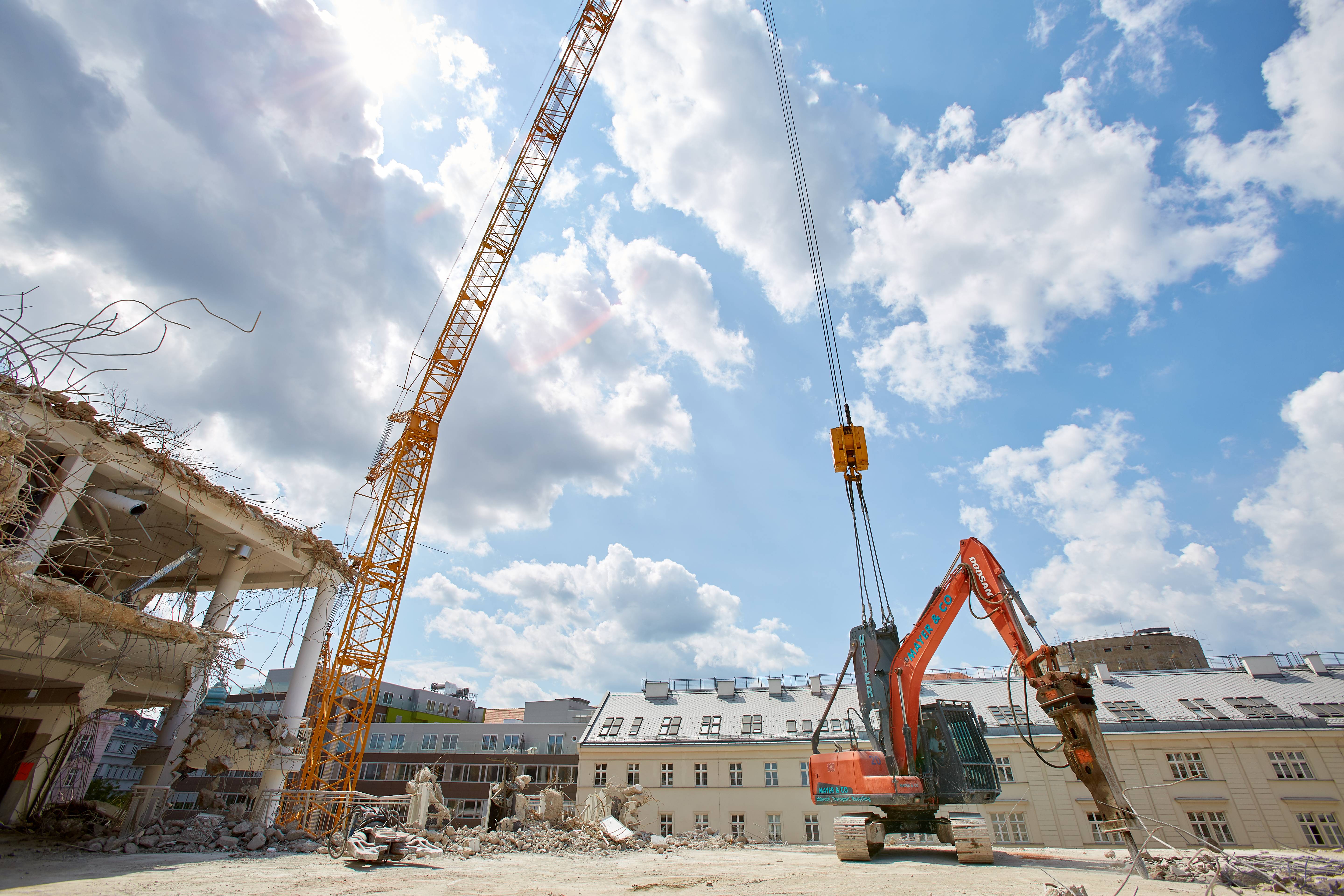 Excavator on a wire rope
However, the high weight of the stationary excavators was also the reason for the demolition experts' change of strategy. In order to be able to continue working with the "long fronts", it would have been necessary to support the floors of the already existing underground car park. This will become obsolete with a new, more cost-saving method. Using a "flying excavator", the superimposed load can be reduced to four to five tonnes. By September 2021, around 180,000 m³ of "enclosed space" will have been removed from the top to the bottom. This corresponds to about 50,000 tonnes of construction waste and 2,200 tonnes of steel.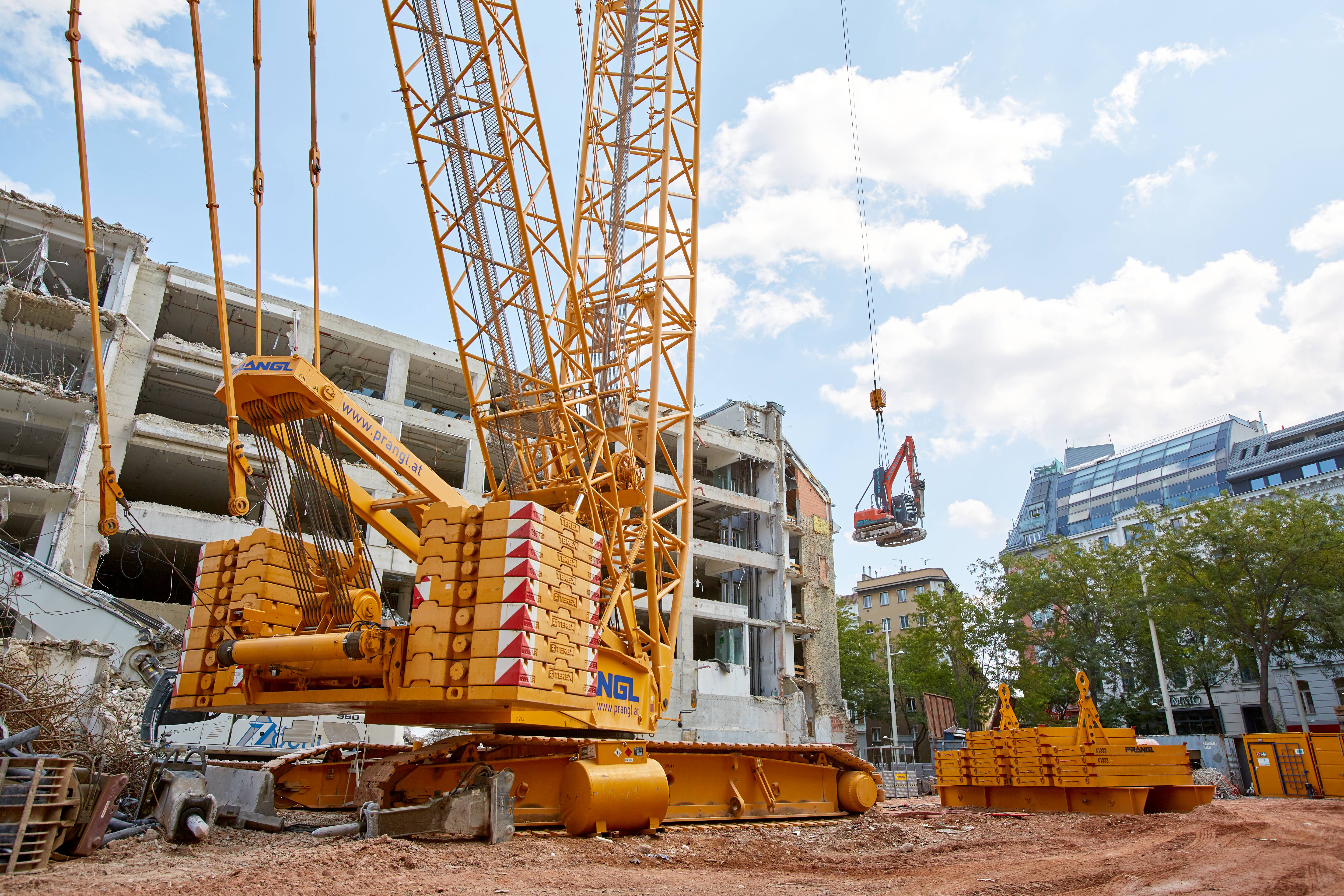 Considerable attention
Although part of the building complex is being demolished in the conventional way, it is the 16-tonne excavator hanging from the steel cable of a 400-tonne crawler crane that attracts most attention. The "flyweight" fixed to the crane hook has the task of removing the building from above, "nibbling its way through", so to speak. While it is doing this, the excavator remains attached to the crawler crane the whole time - so that only a quarter of its weight is pressing on the building. To achieve this, the yellow colossus must reach a projection of 80 metres.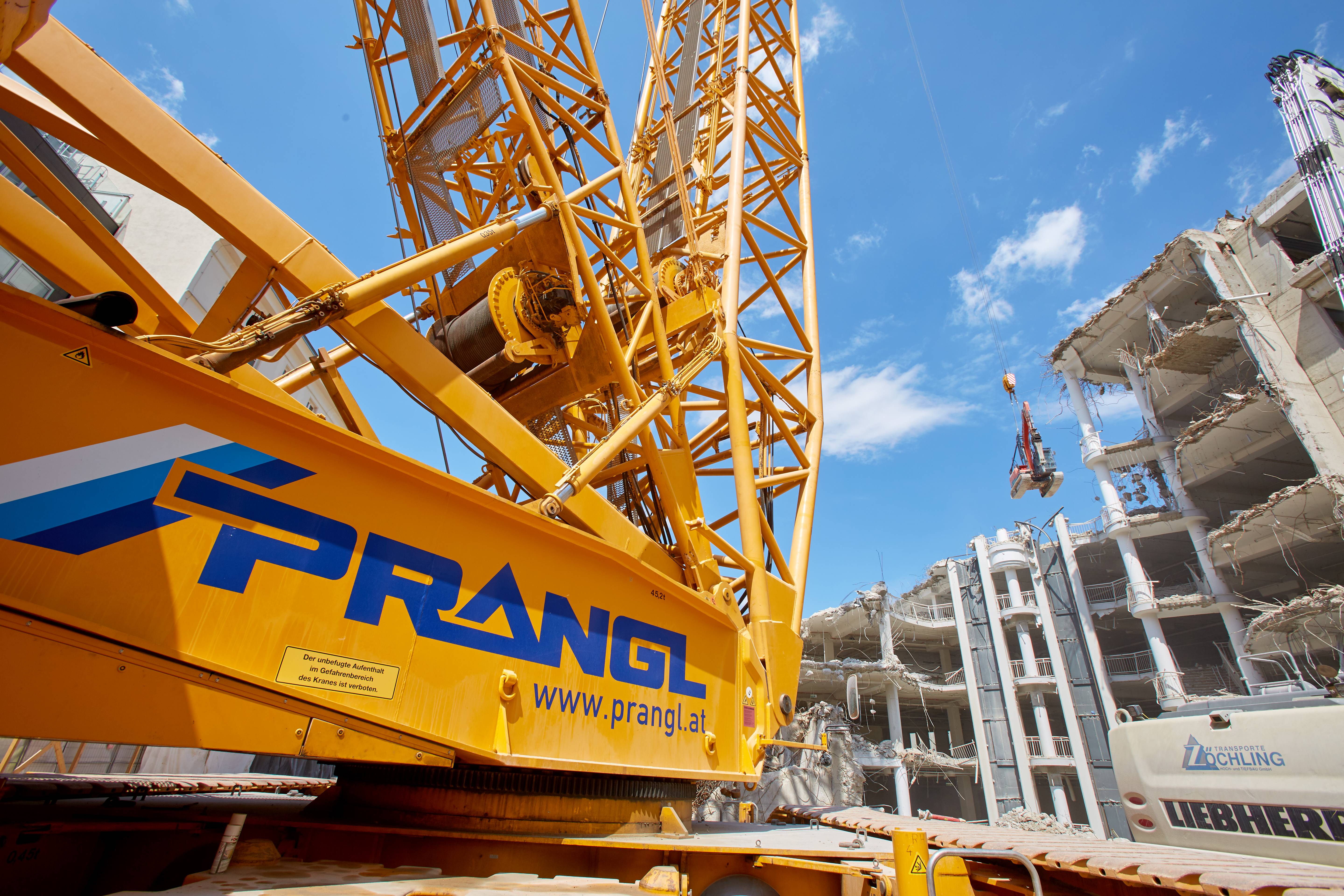 Crane erection precision
In order to meet the demolition experts' specifications, the yellow colossus has to overcome a maximum projection of 80 metres. It is also necessary to be able to move the mobile crane quickly. Combined with the very confined space, these are the ideal conditions for a crawler crane of this class. The assembly of the lattice boom in particular was a big challenge because there was only one narrow side street available. However, the outstanding Prangl team also mastered this challenge with precision, meaning that work could commence on time.