March 2021
Power station
Heavy duty transportation, self propelled trailers, hydraulic gantries, telescopic cranes, aerial work platforms and telehandlers: One-stop shopping from the house of Prangl.
Date:
05.02.2021 – 30.03.2021
Sales:
Helena Skrbic Sambolec
Fritz Hochstrasser
Dubravko Križnjak
Damir Kralj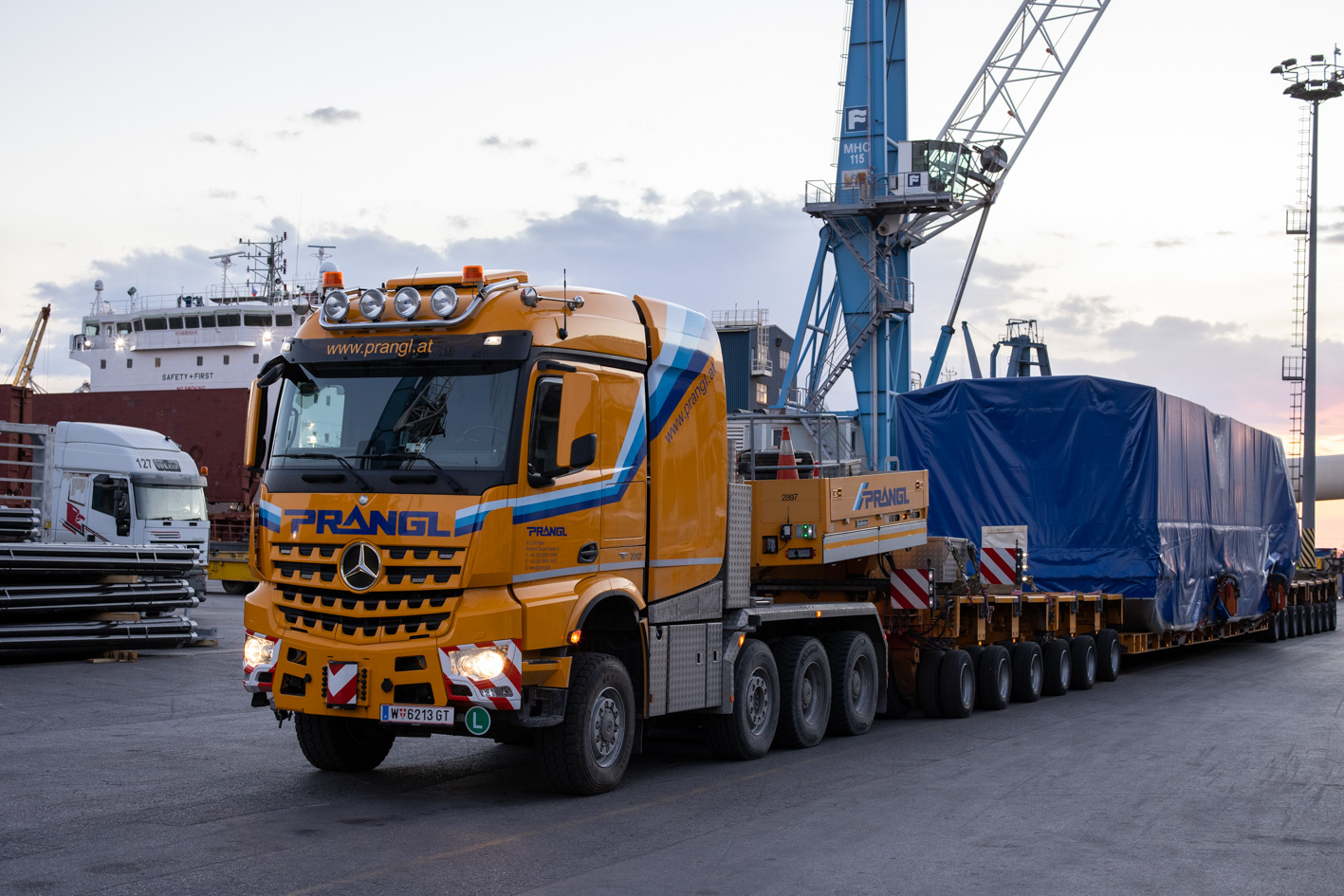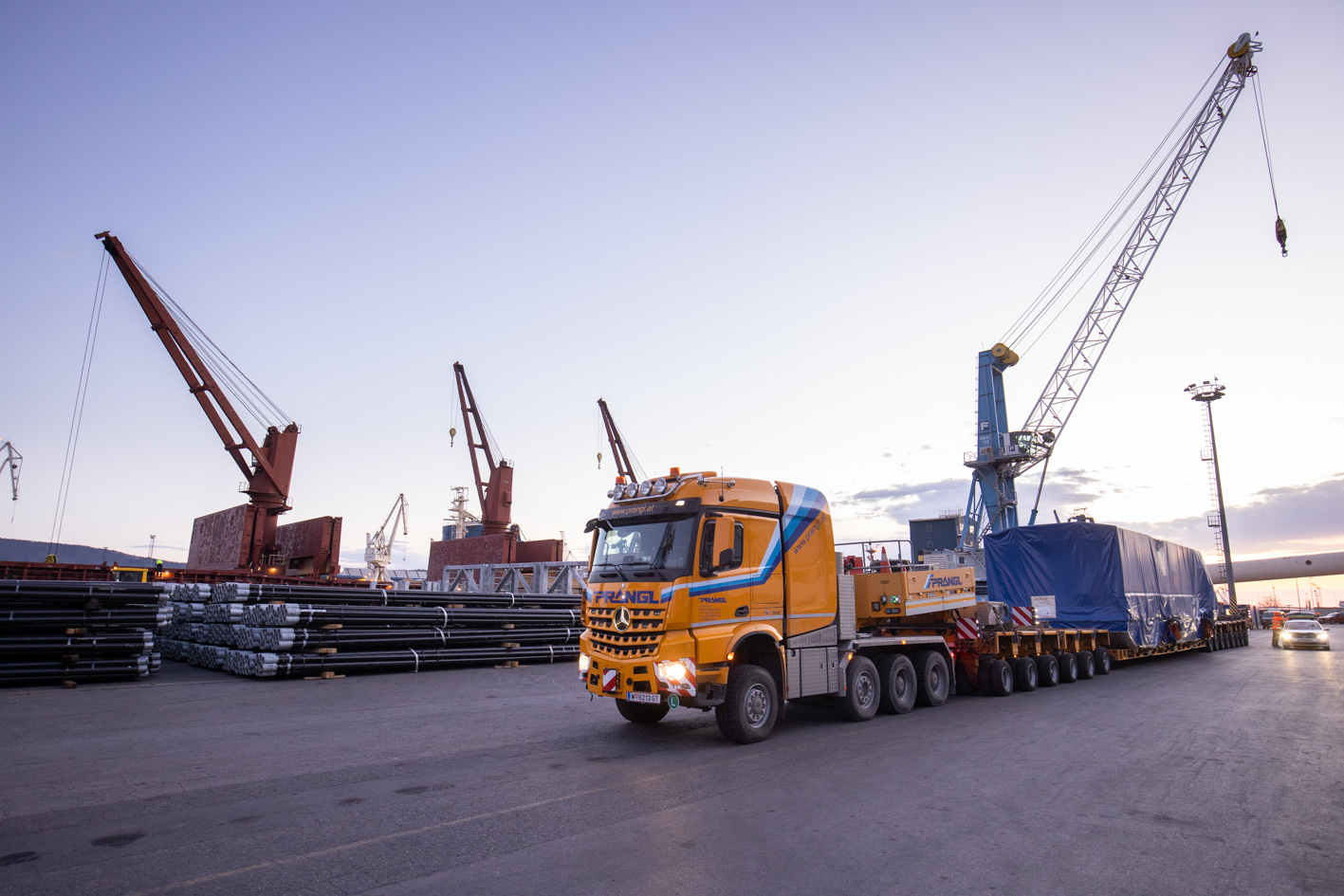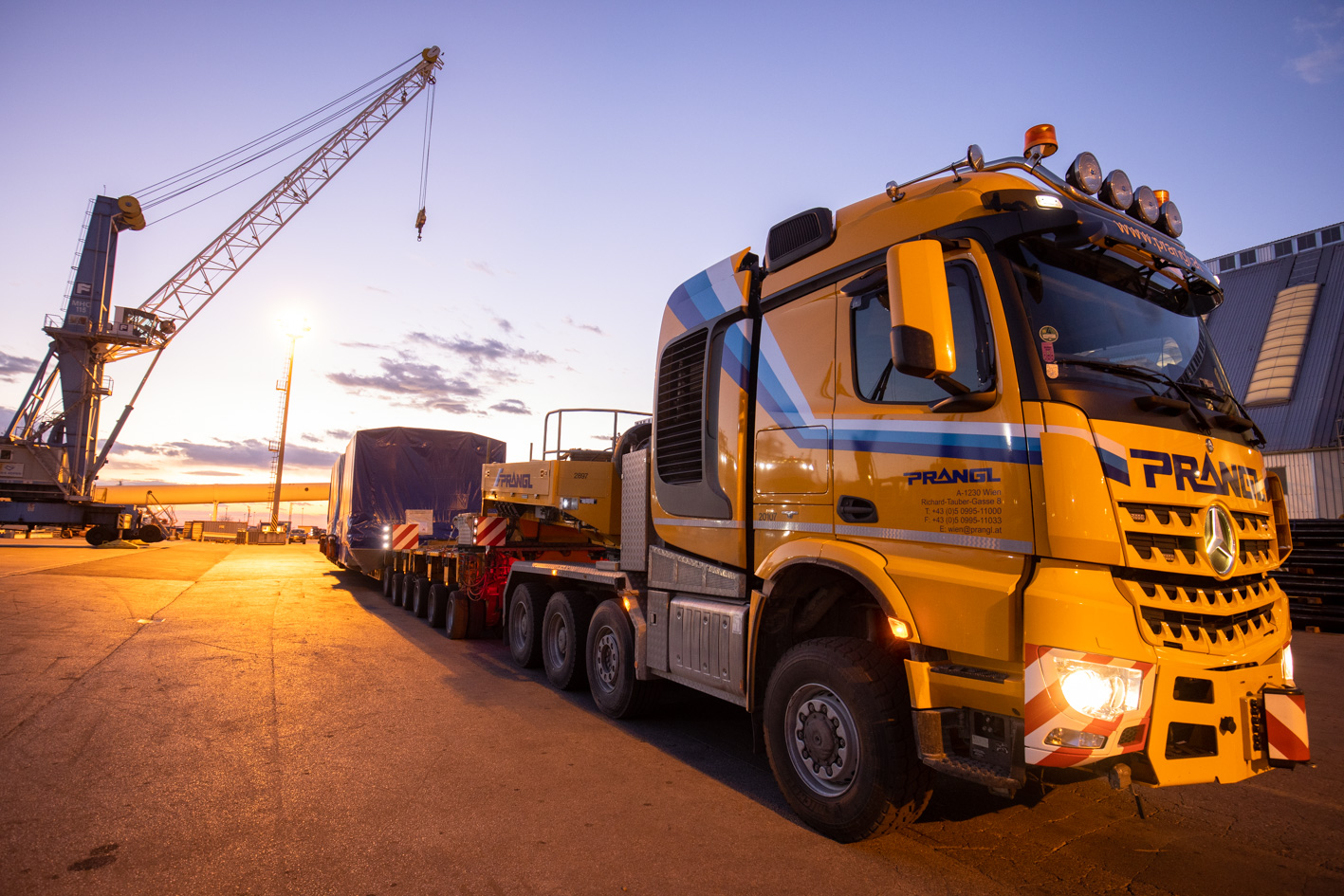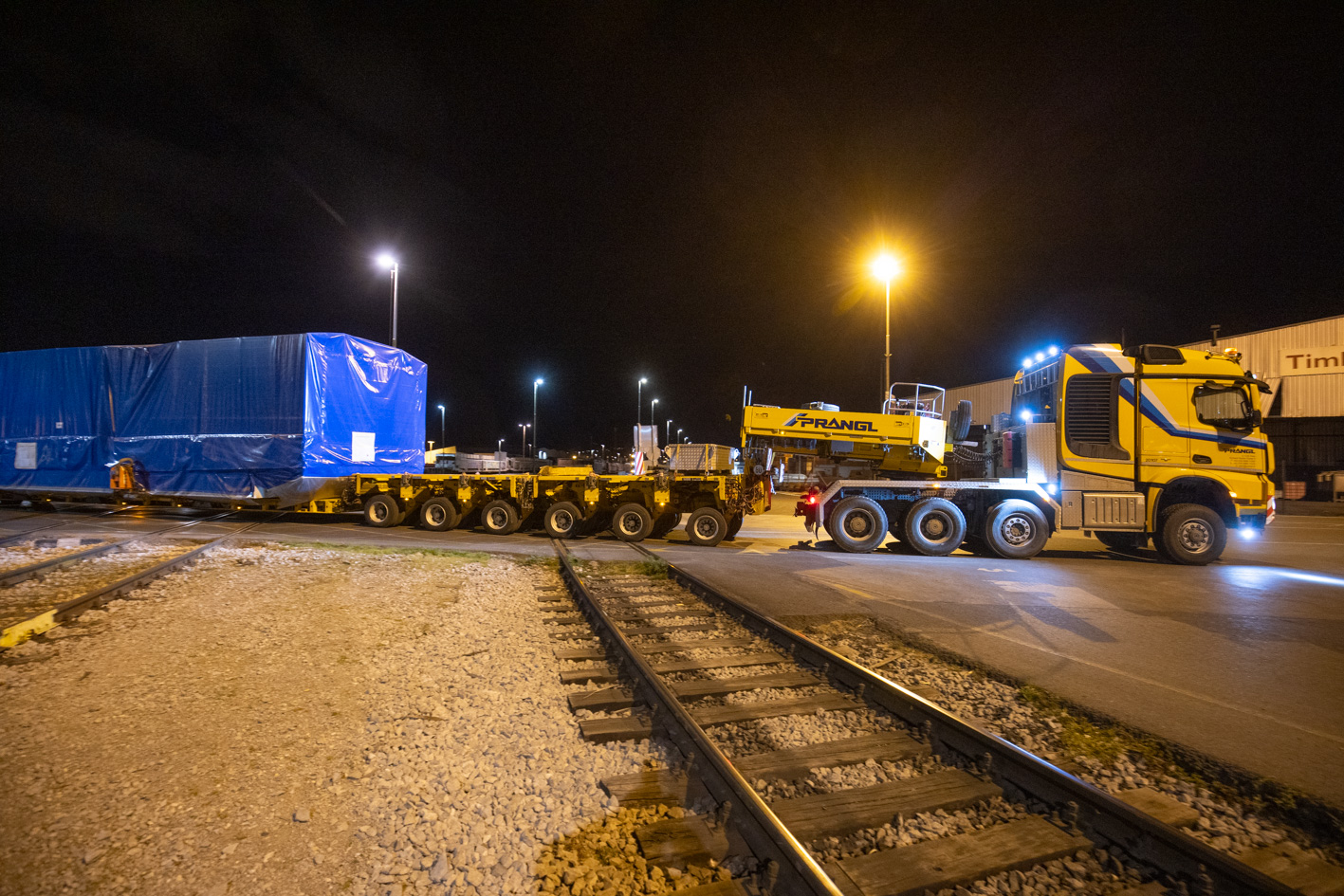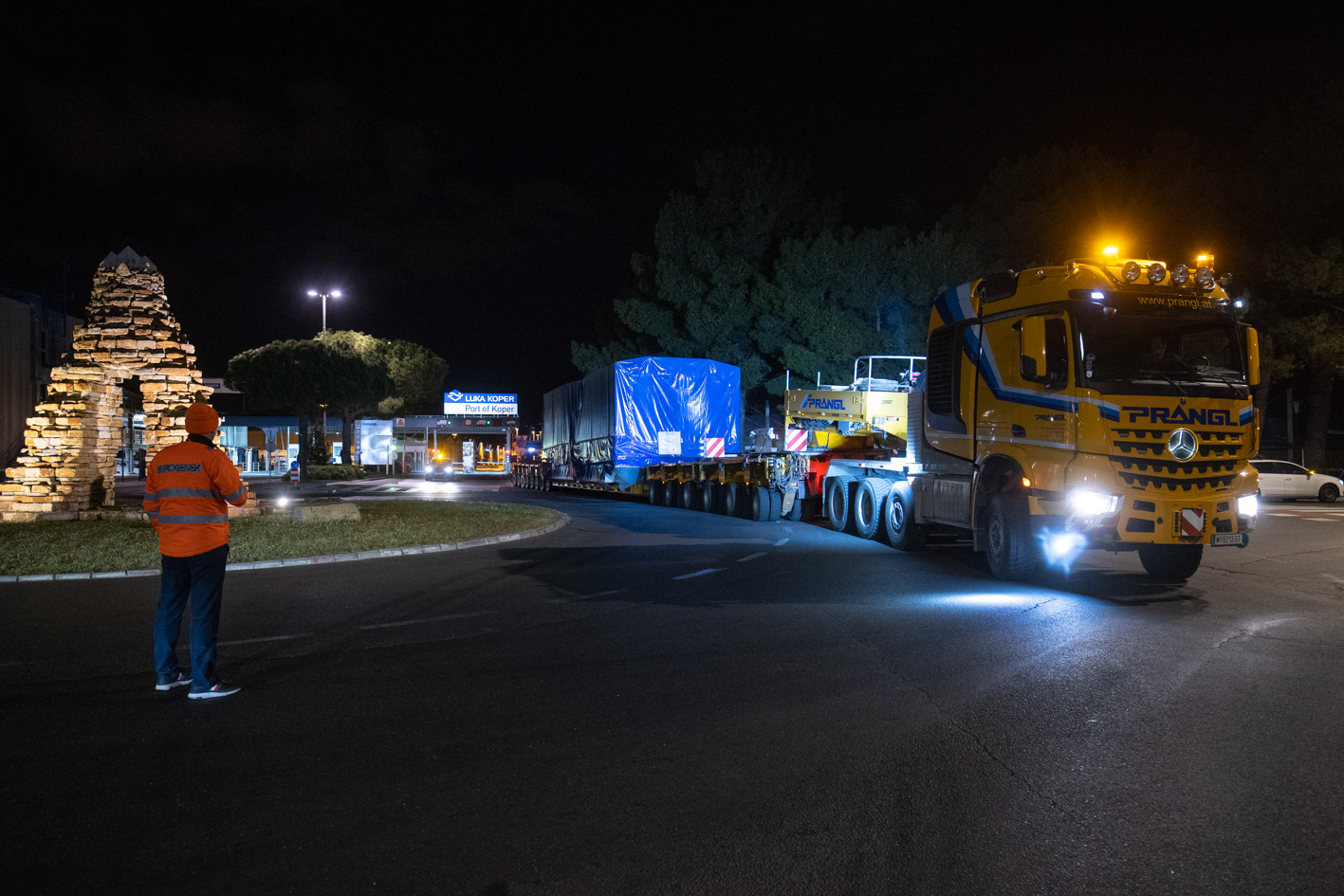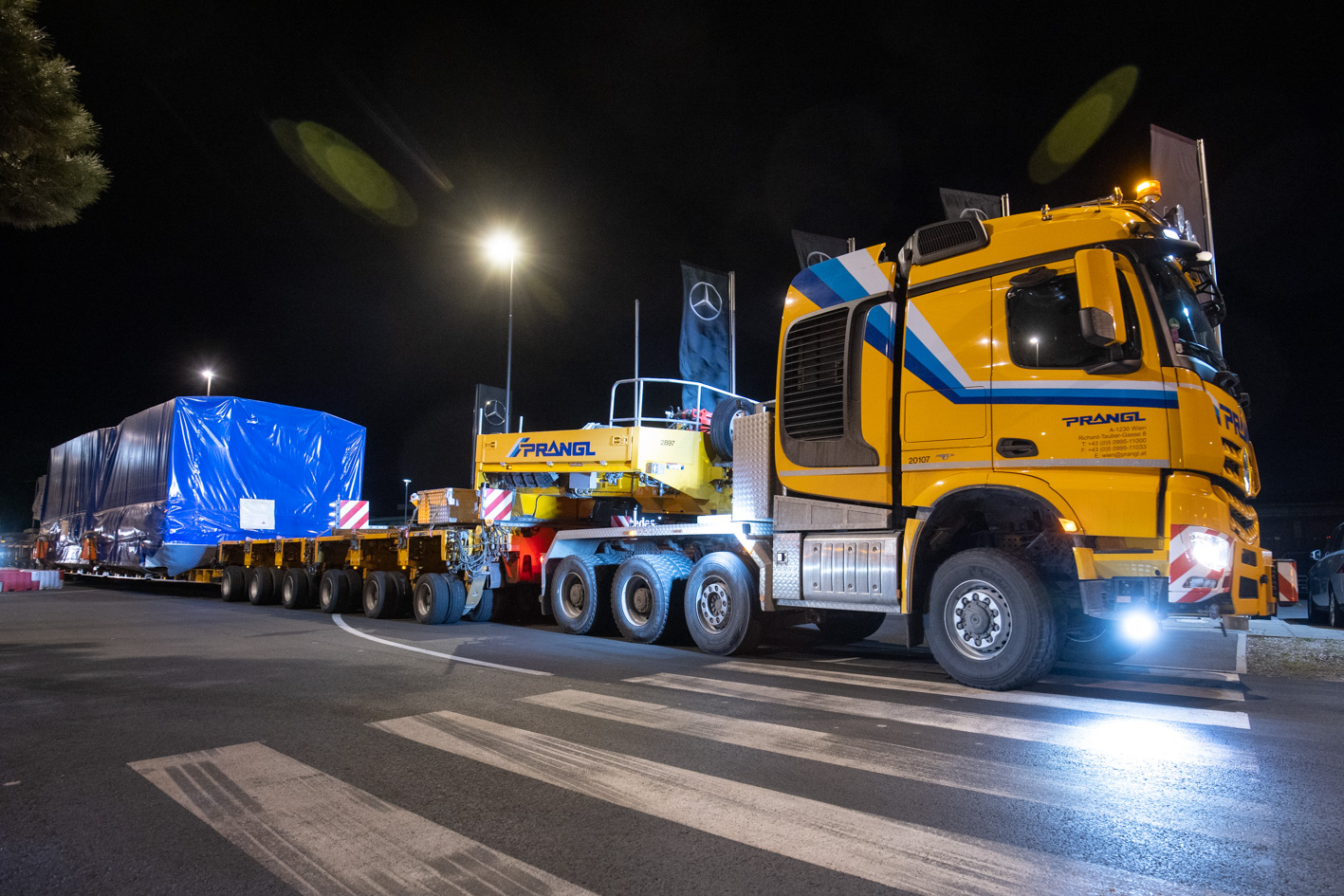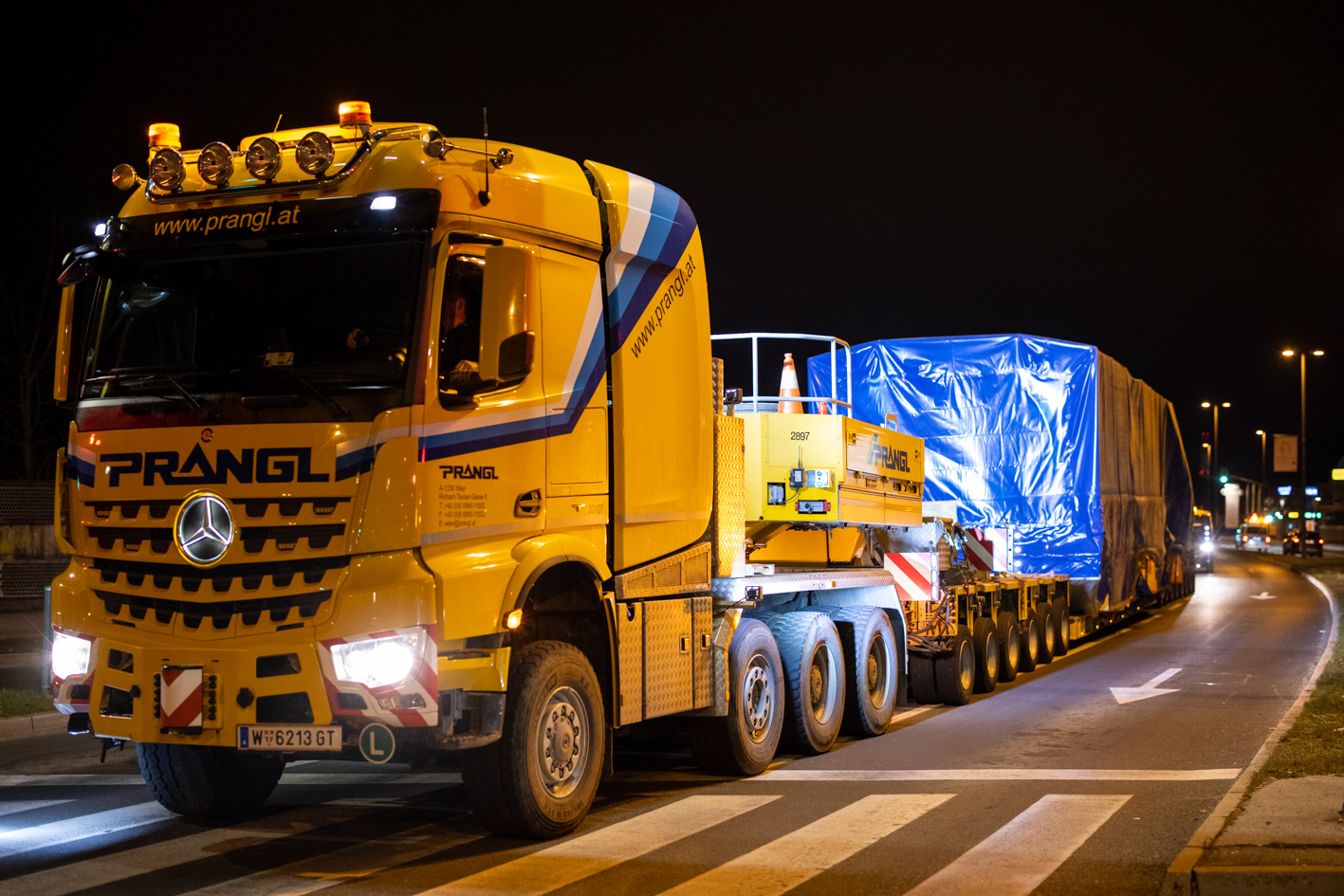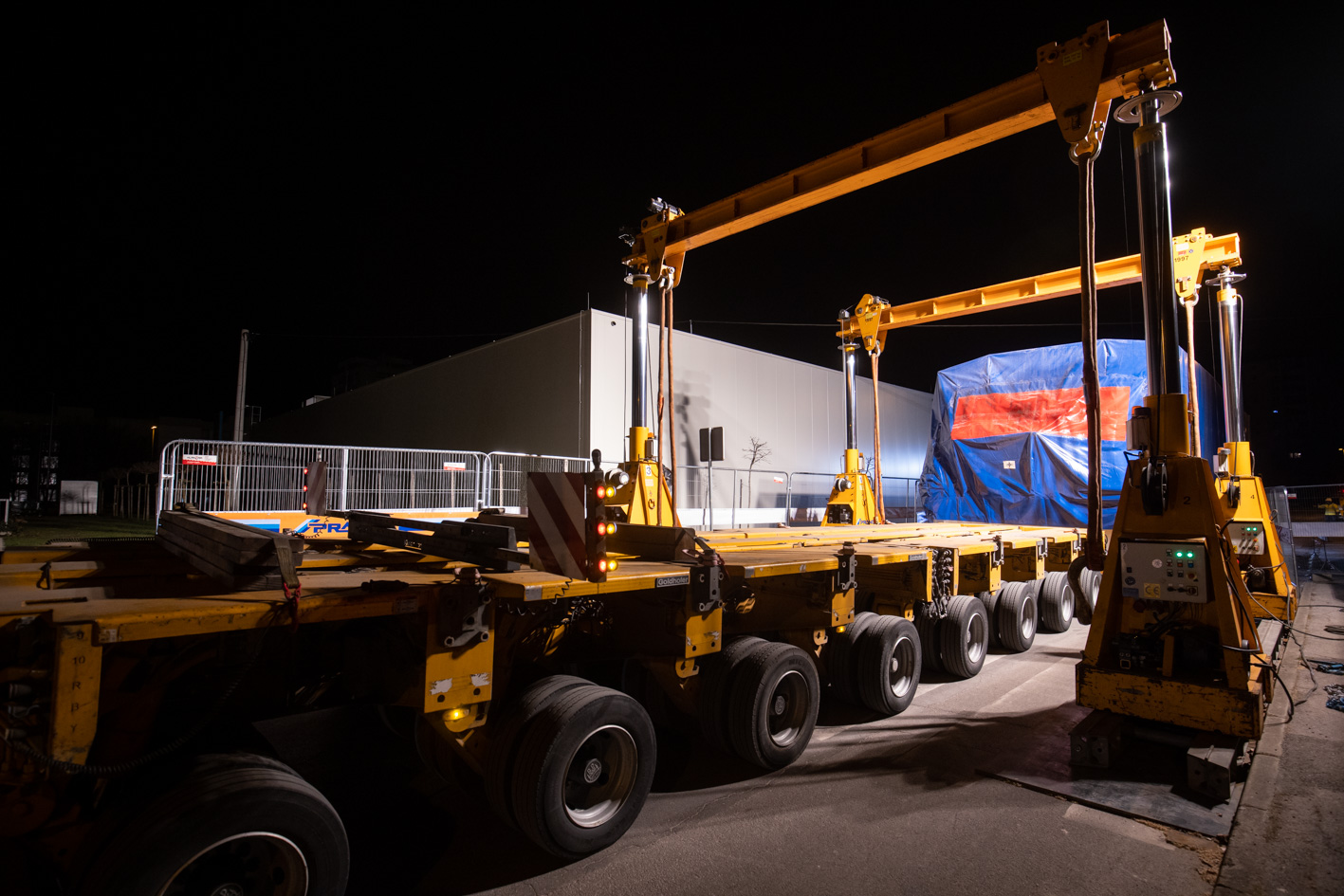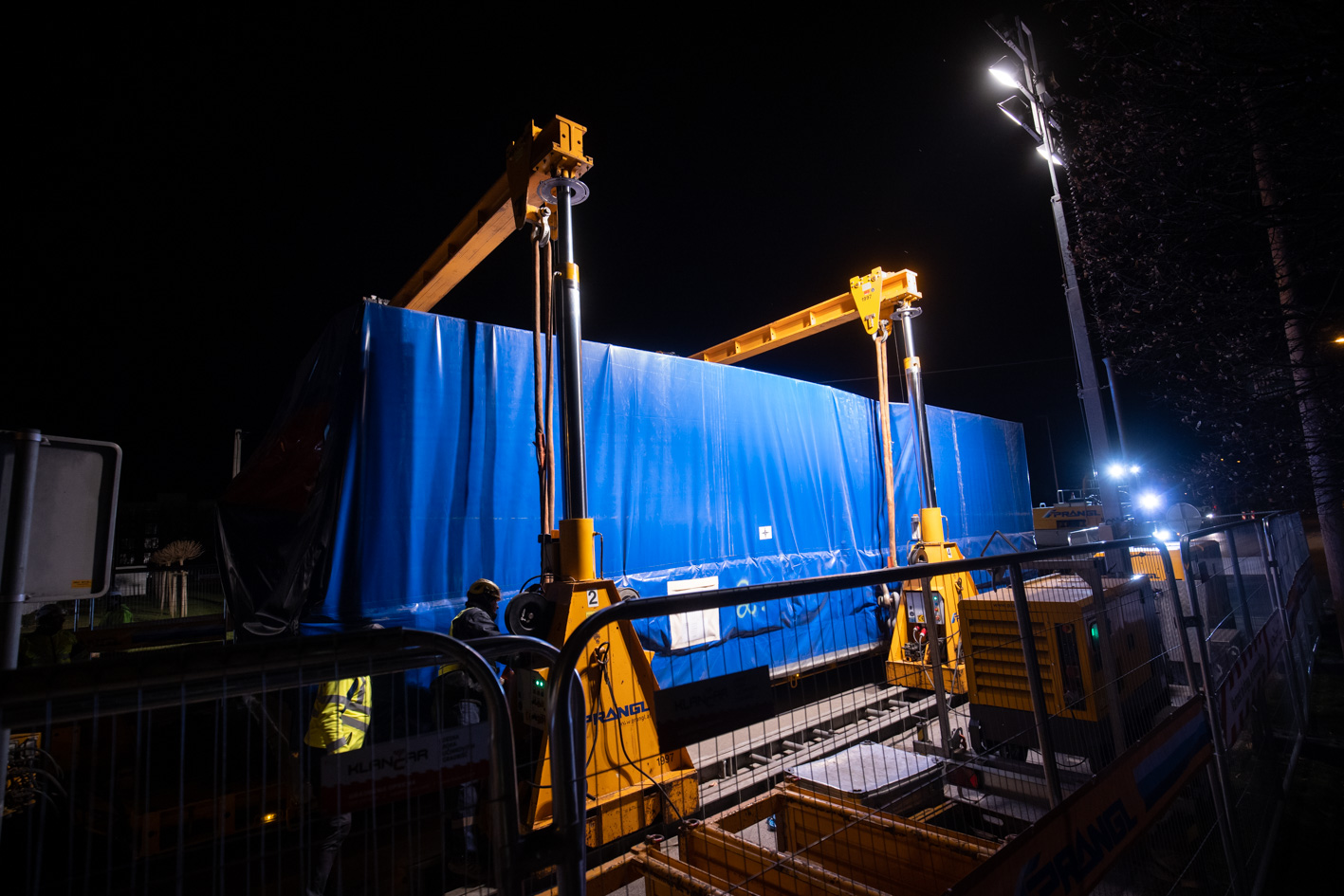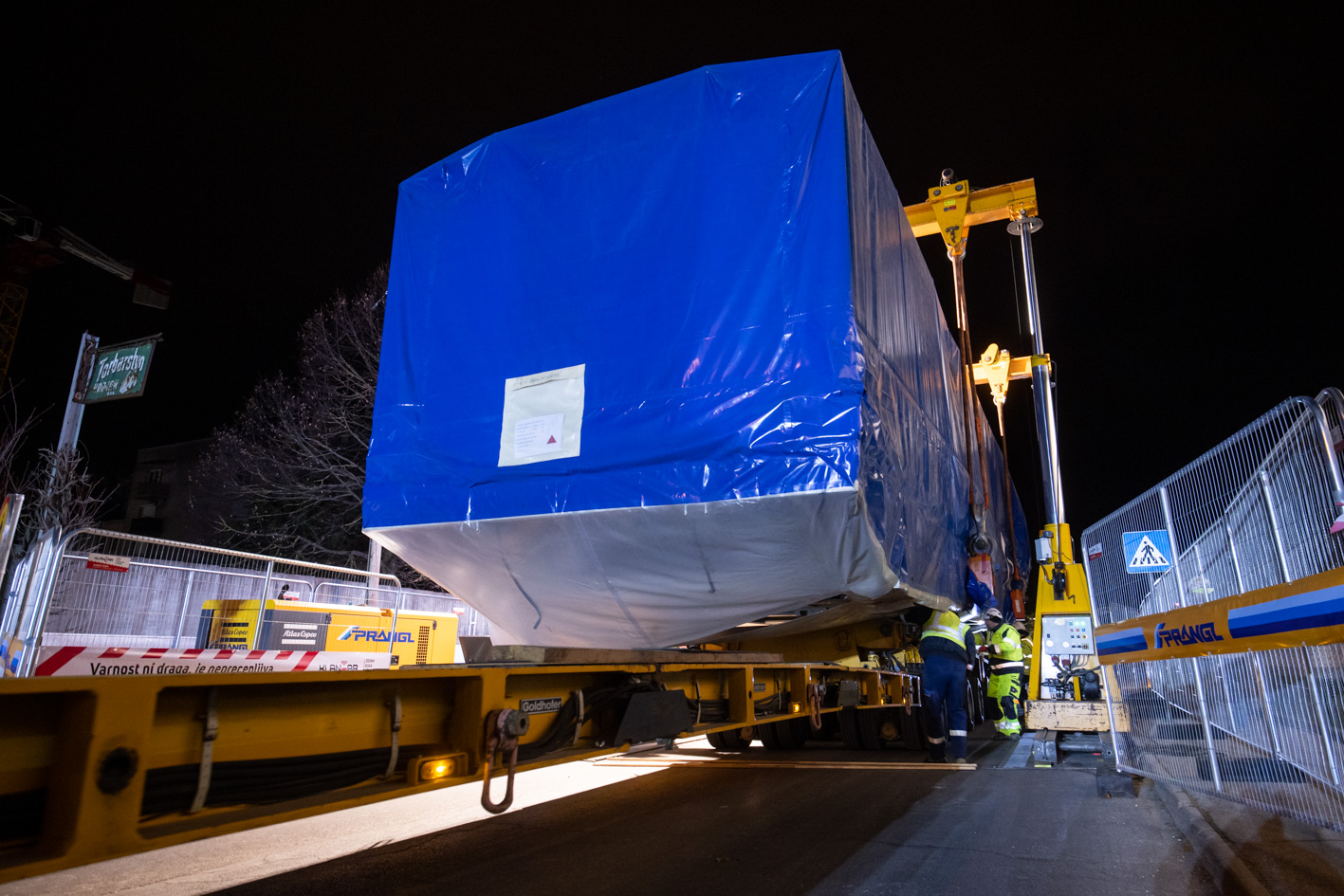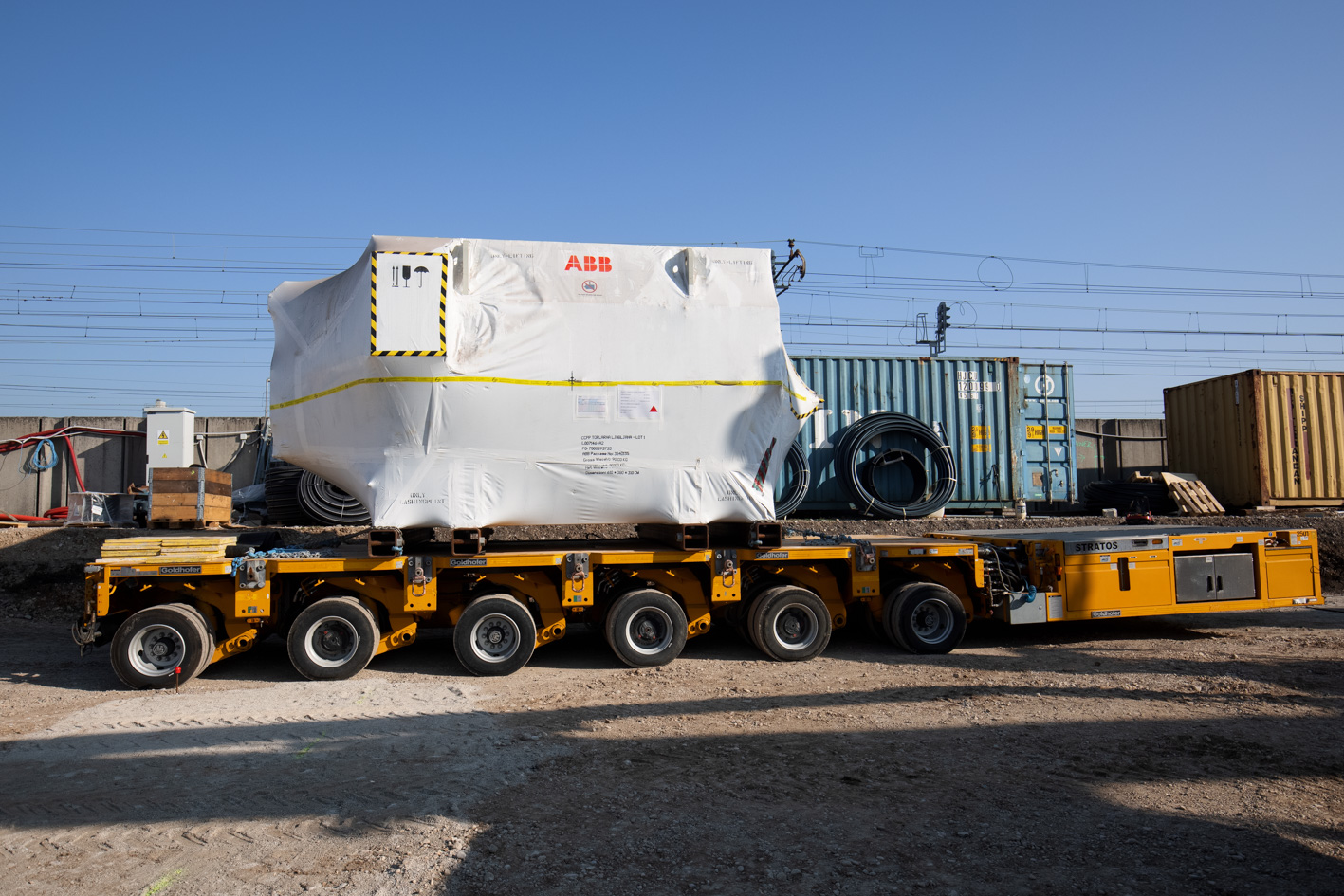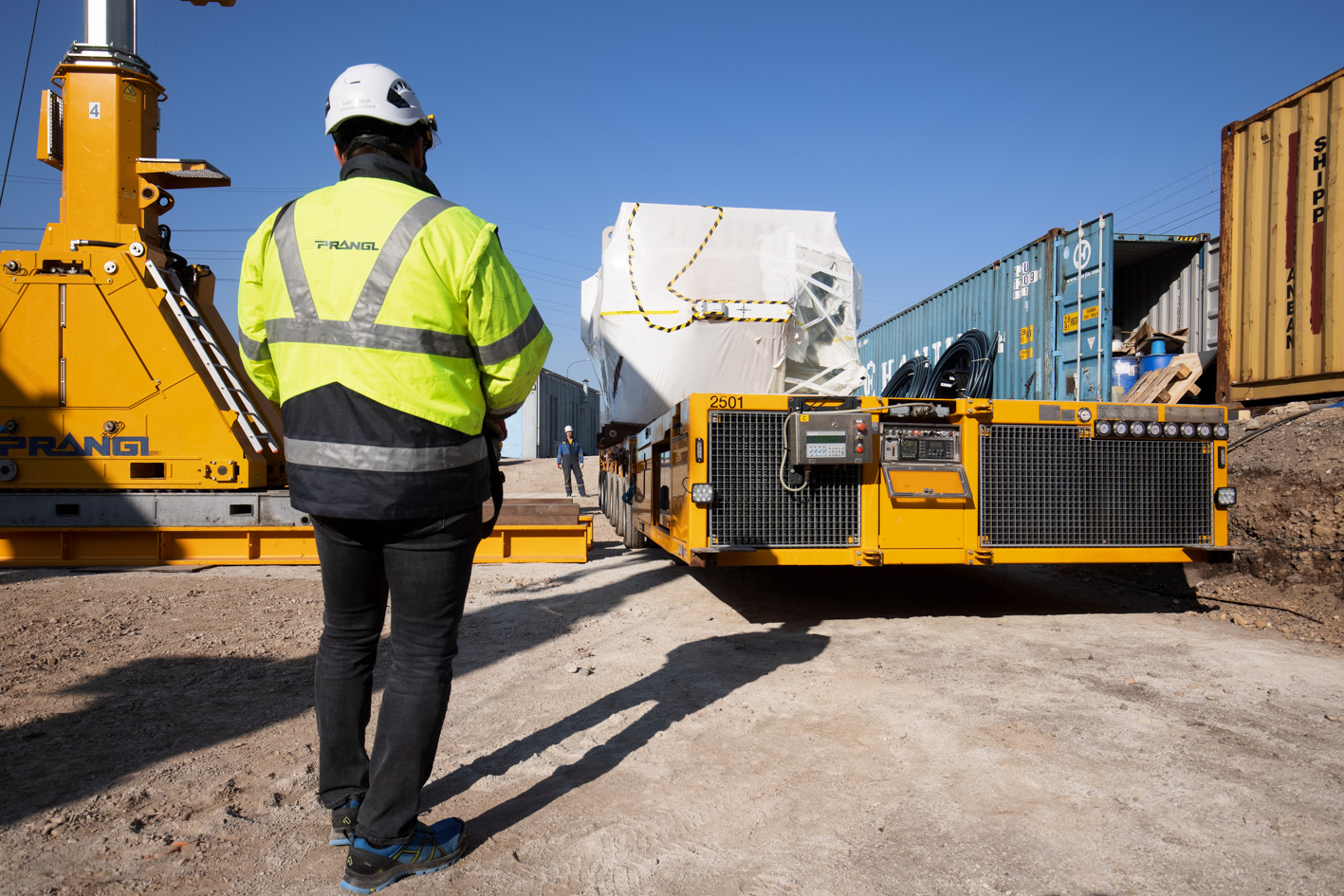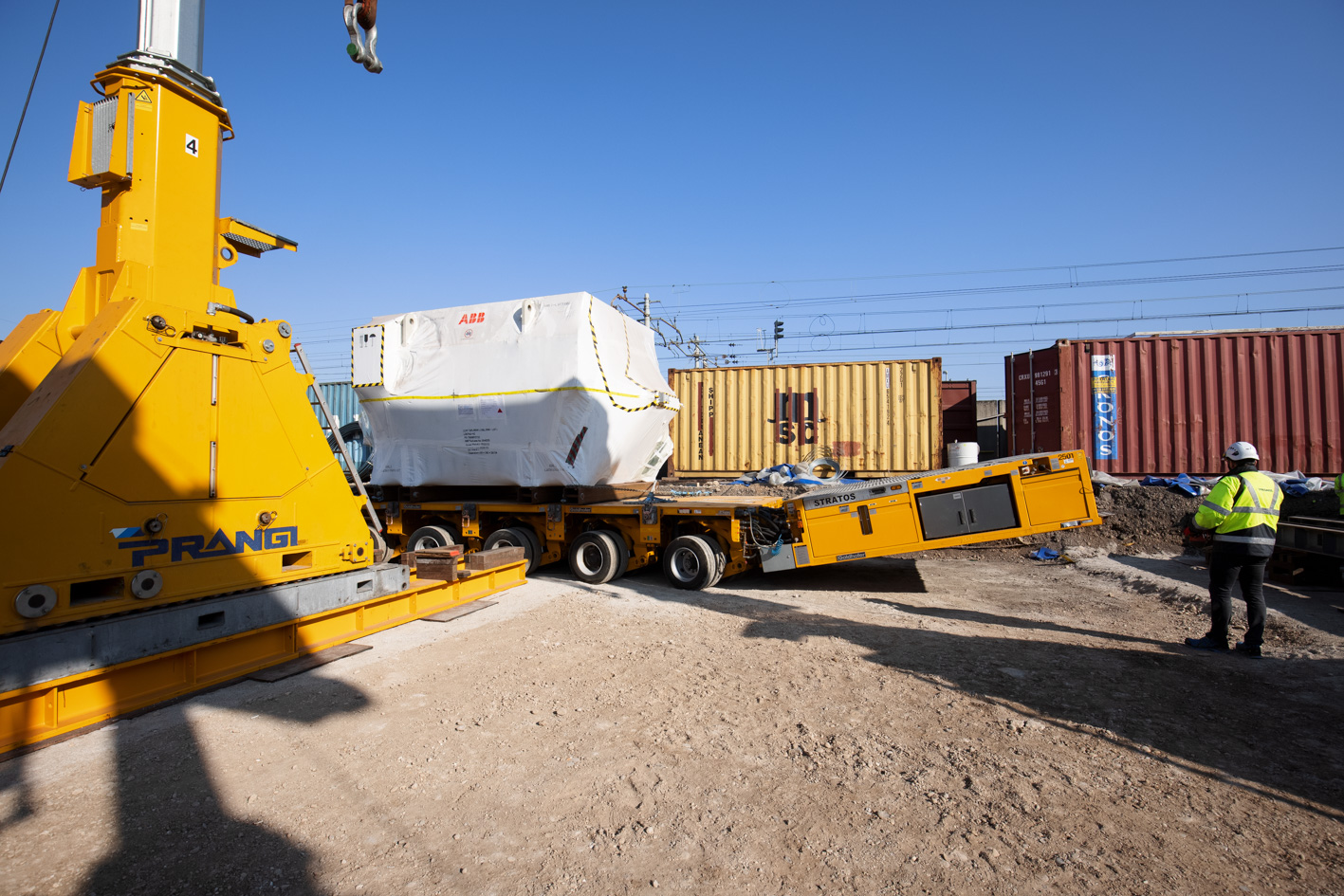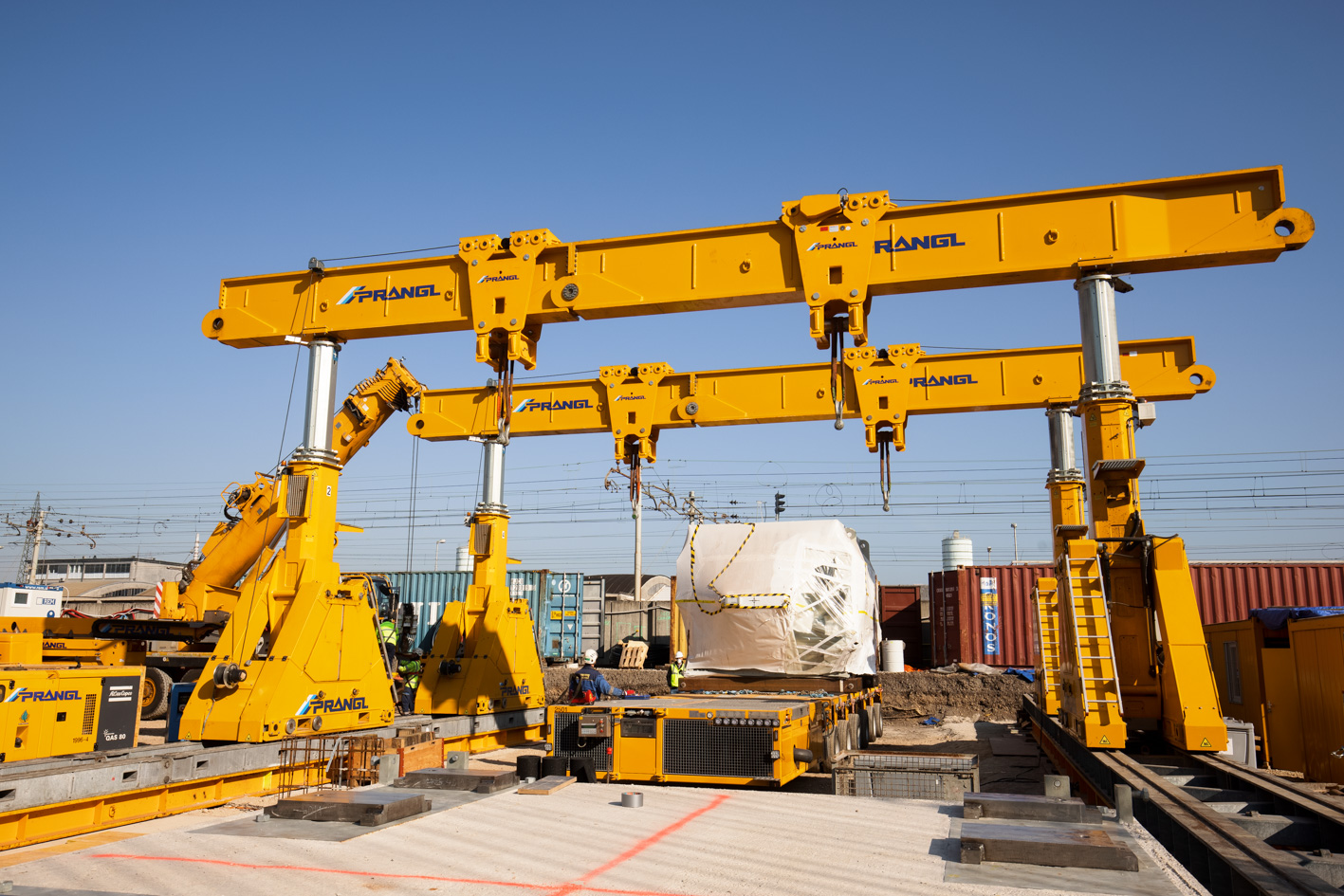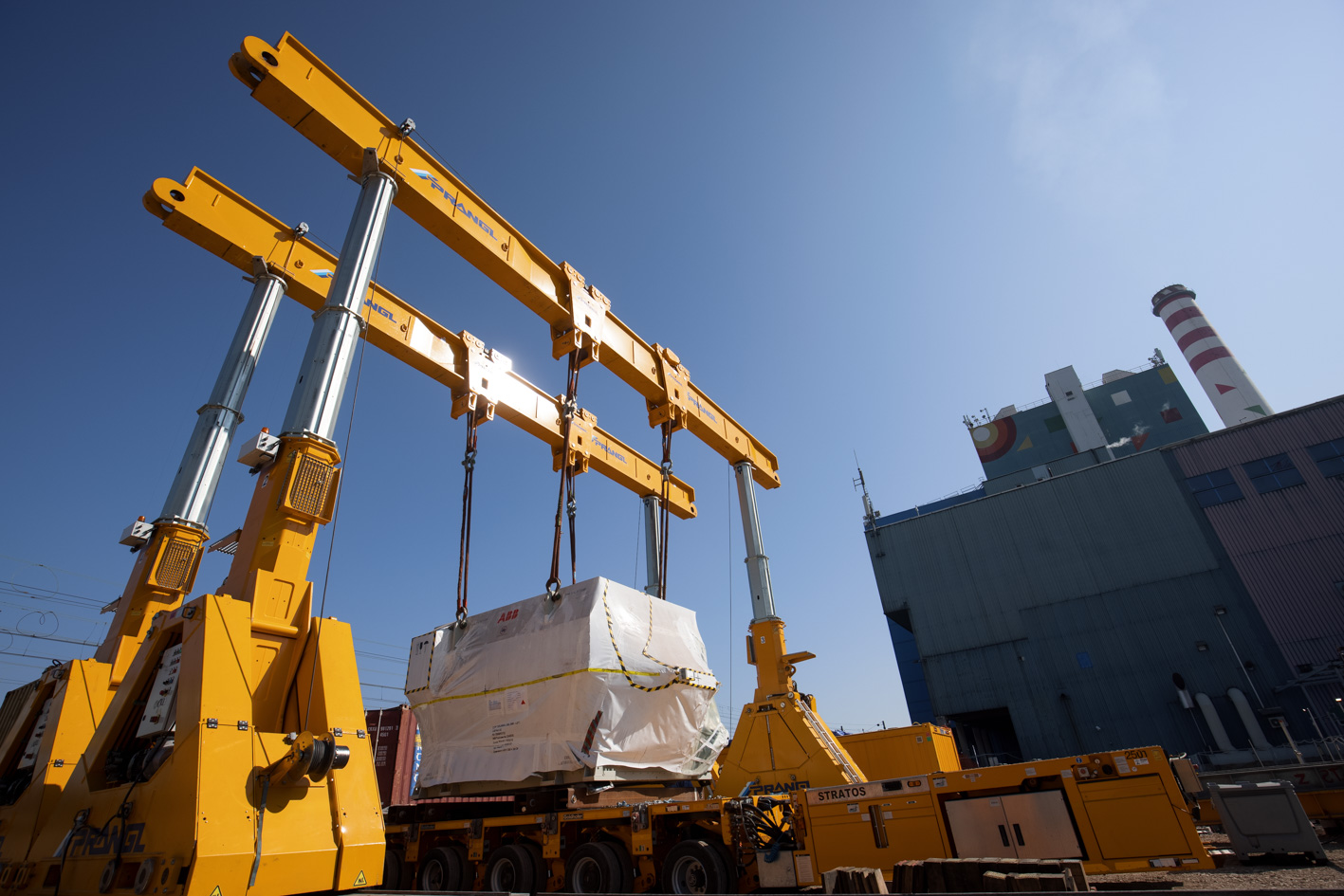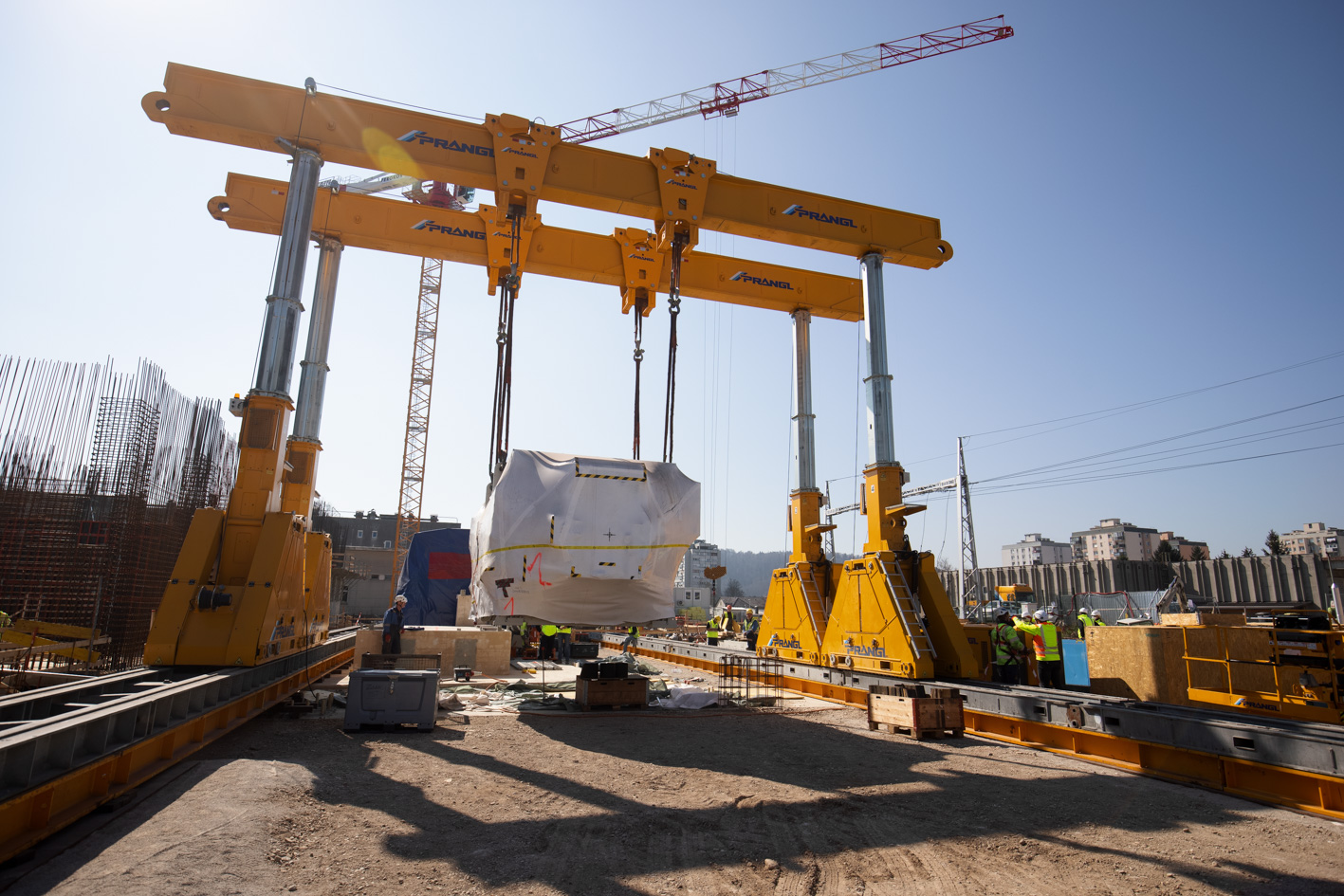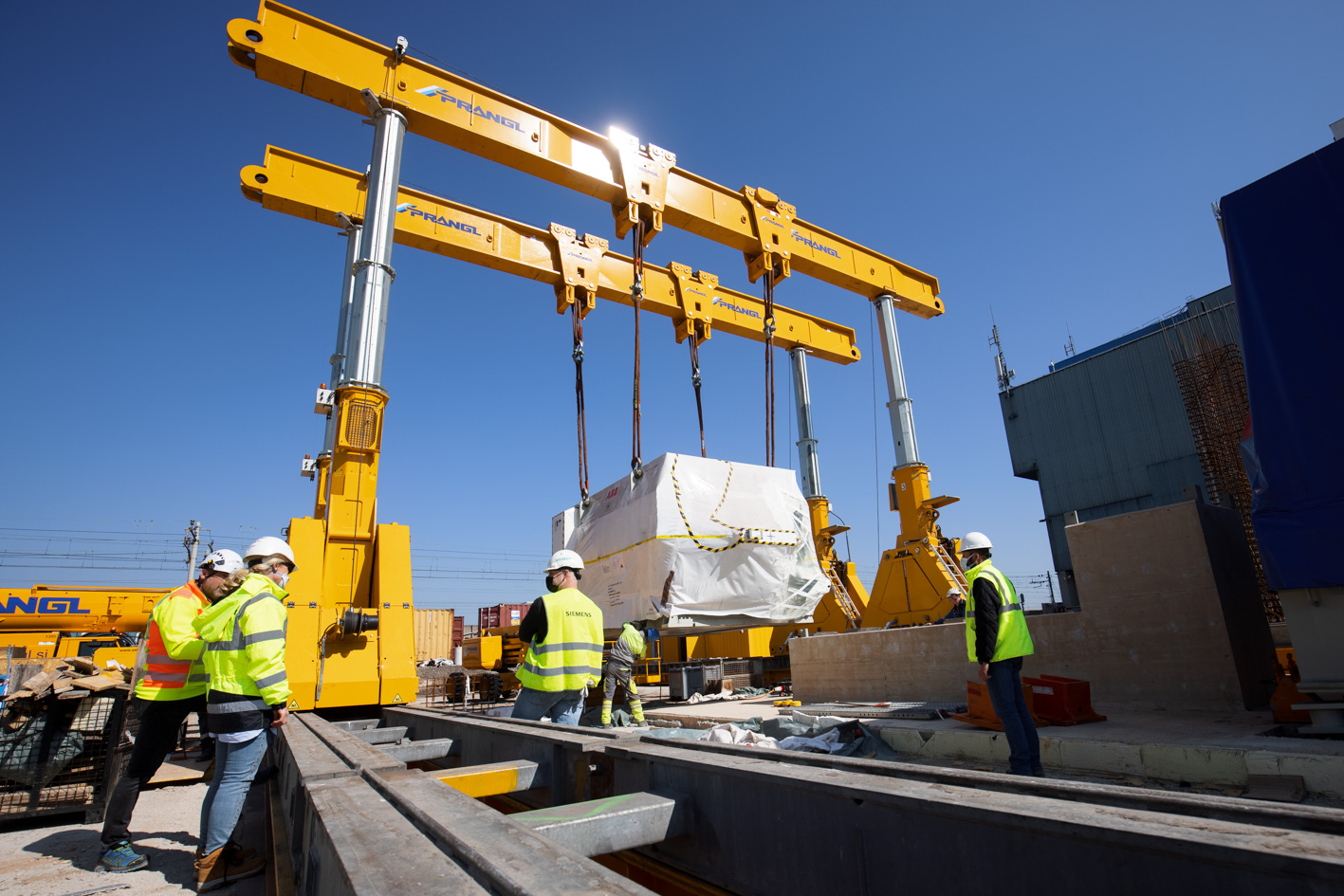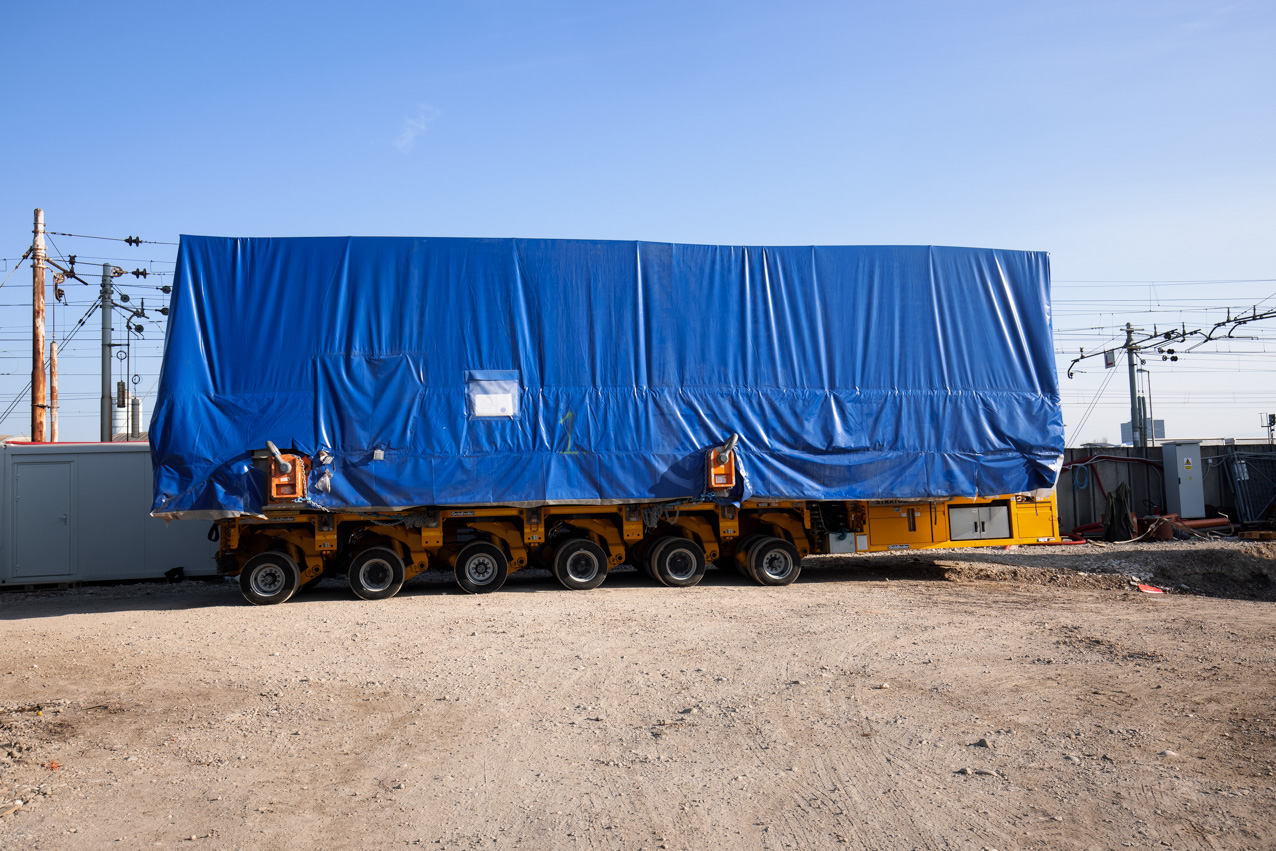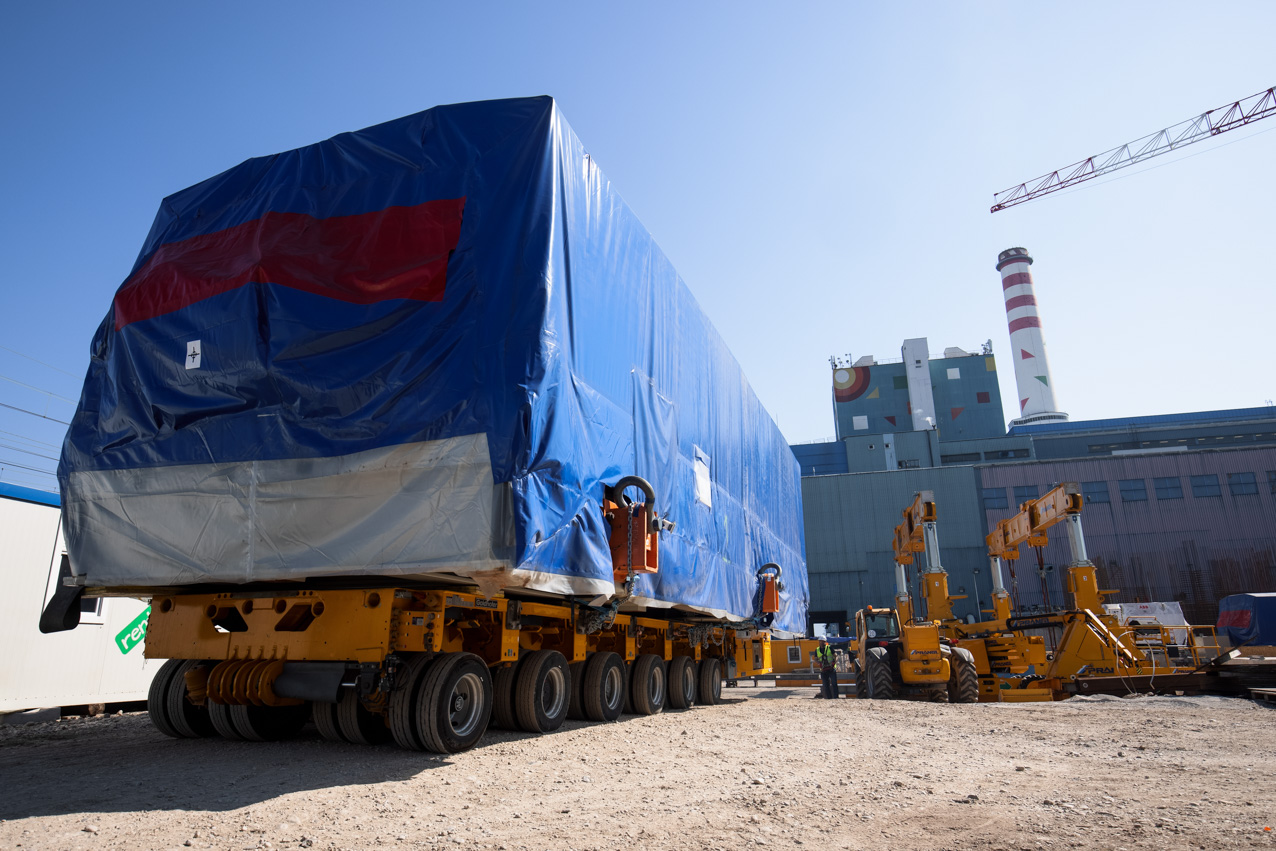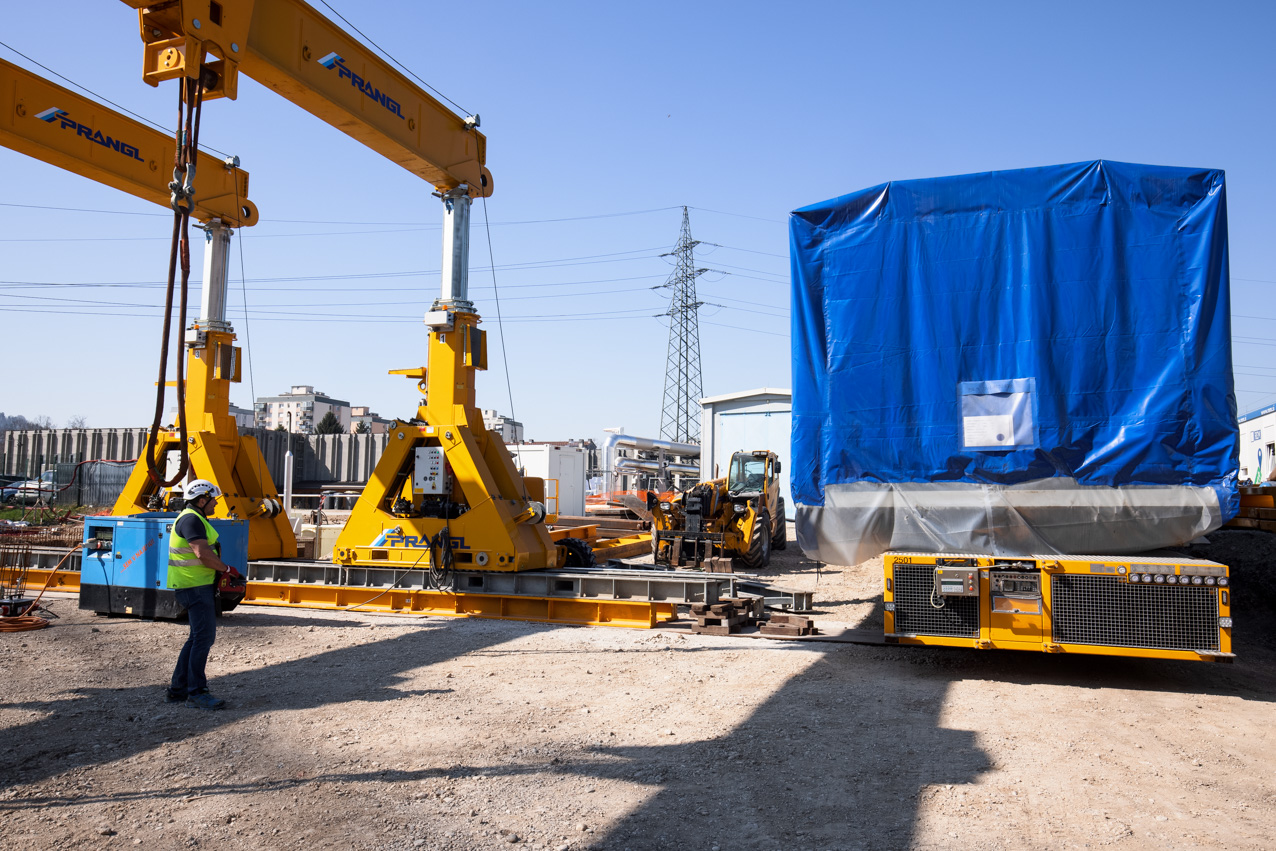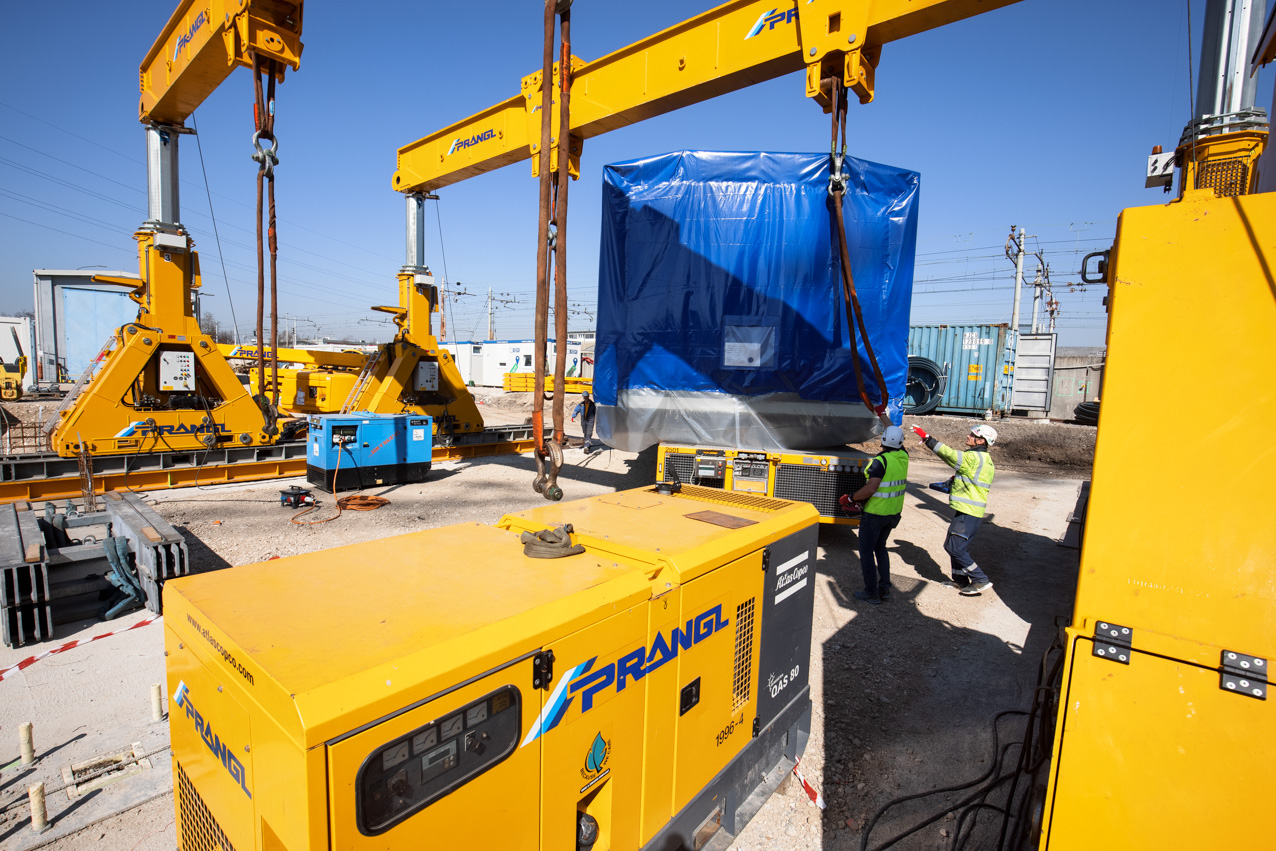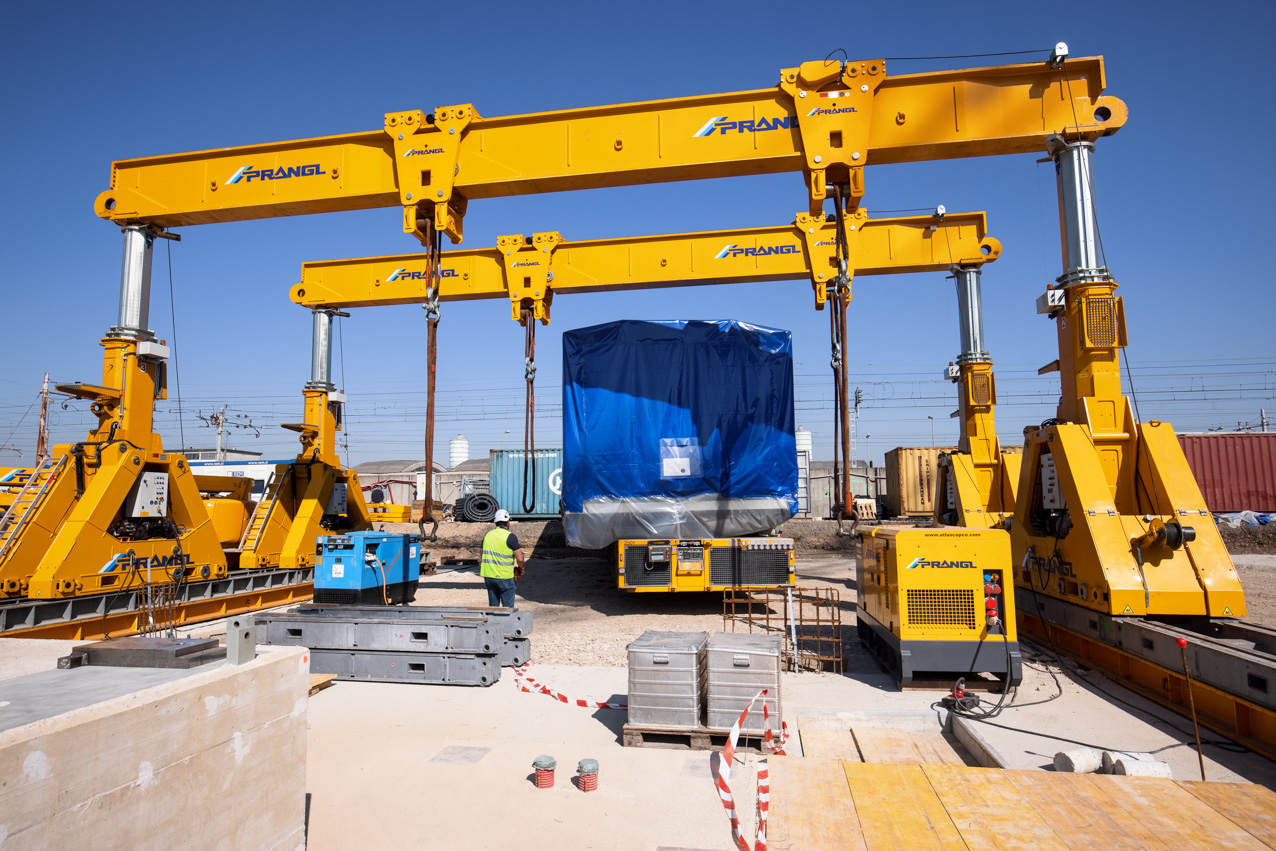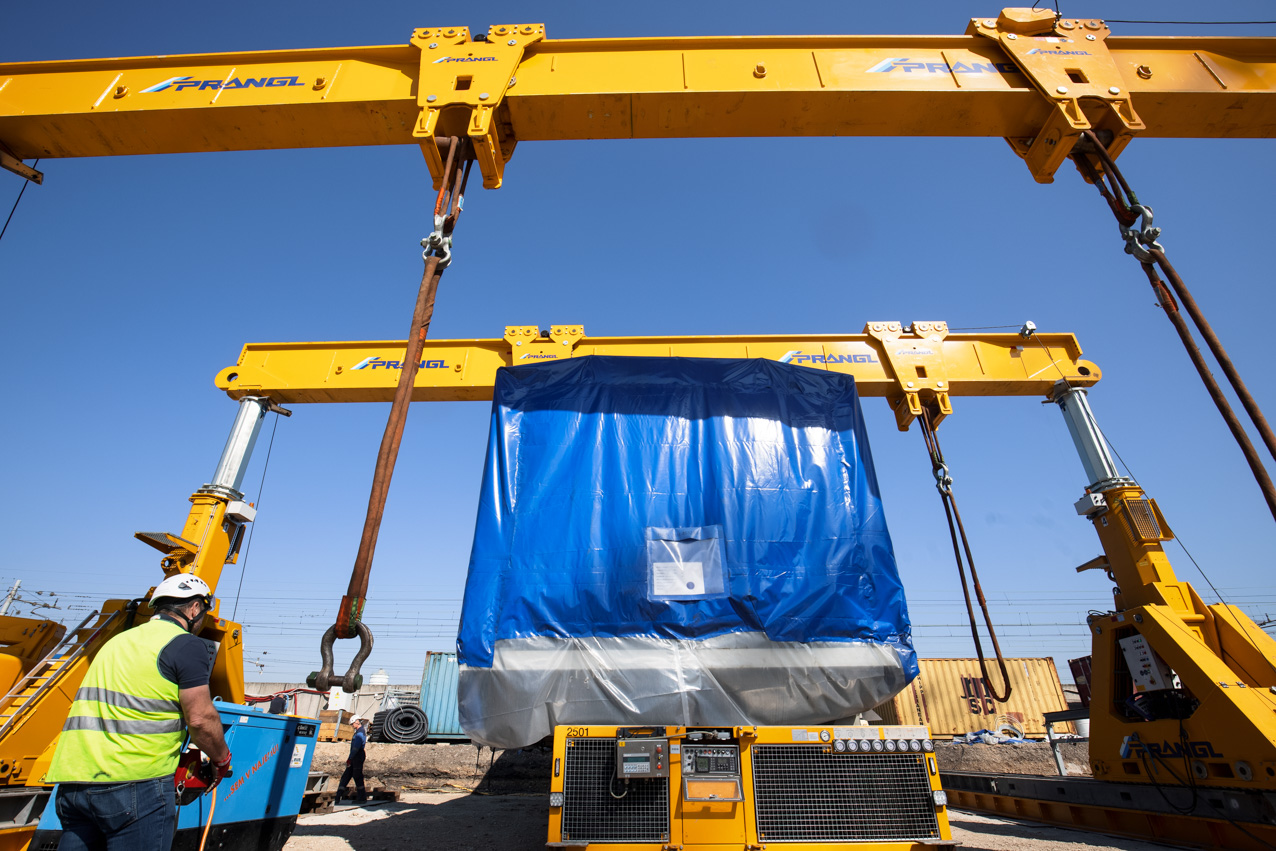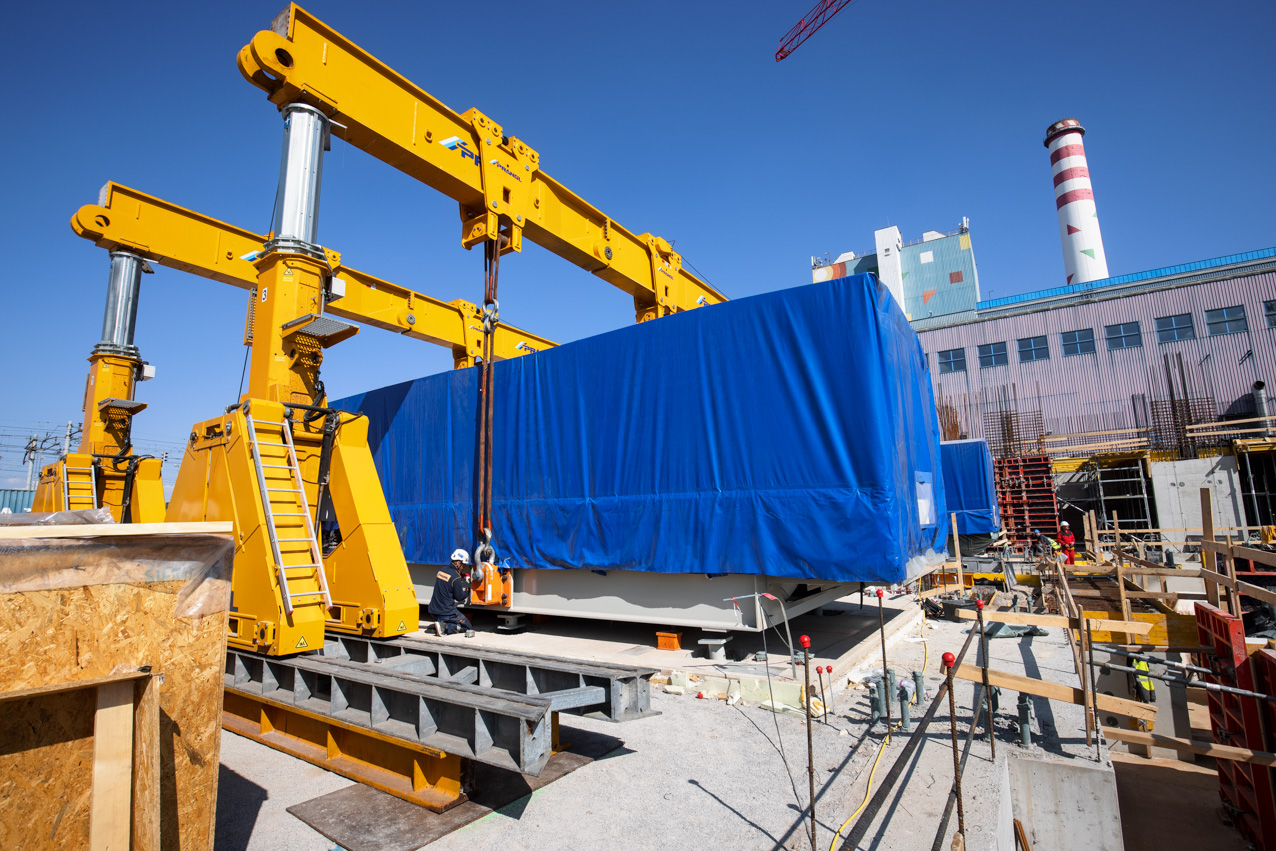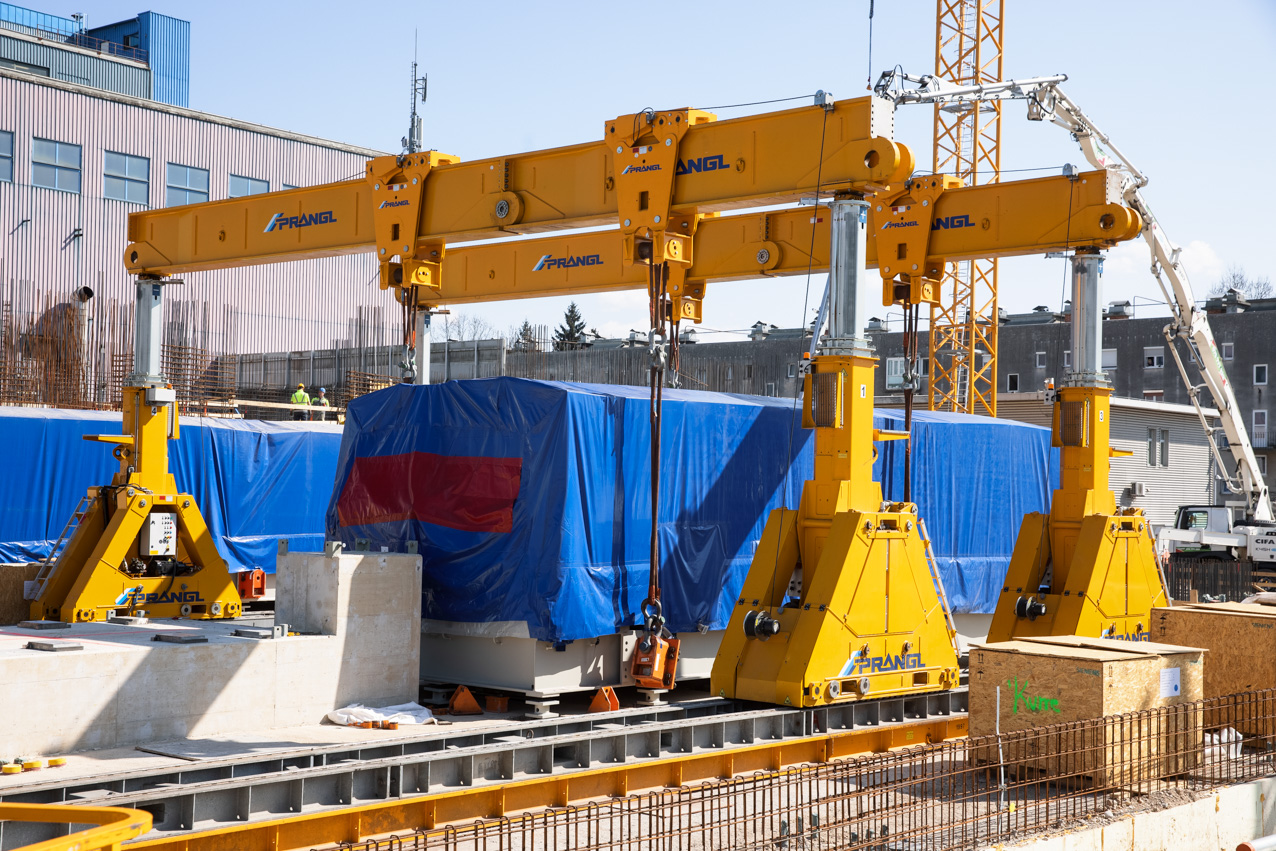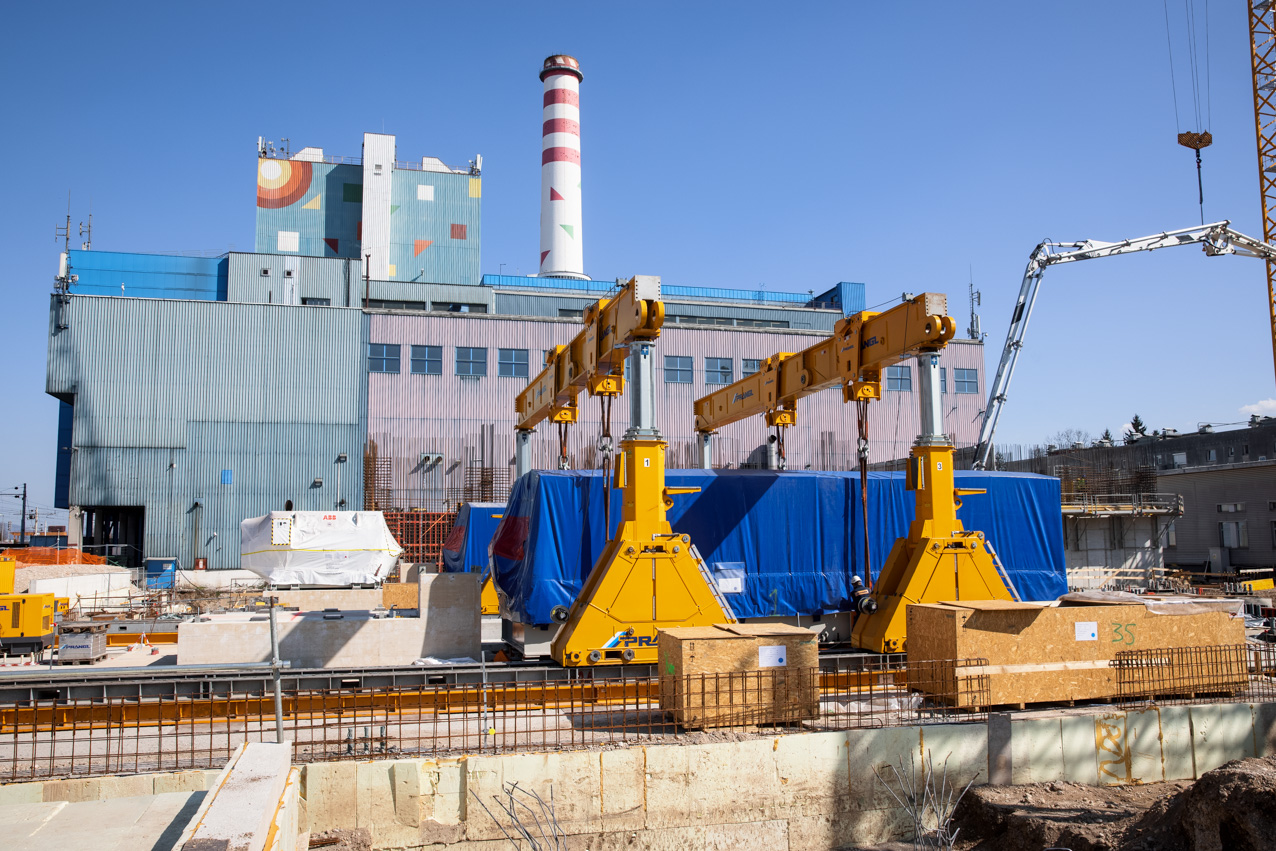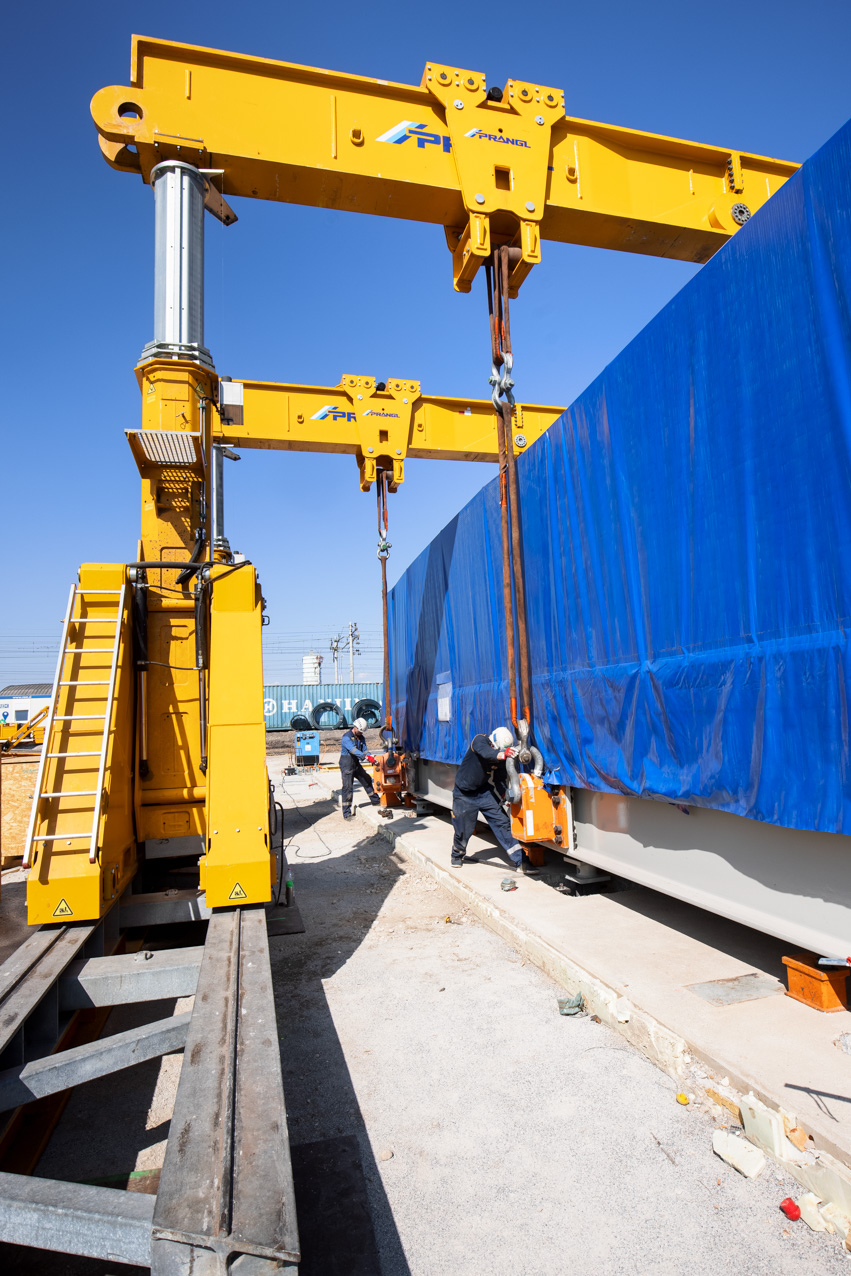 The challenge
Logistical challenge due to limited space
With excellent technical know-how and the corresponding special equipment, even tight and/or narrow construction site situations can be best solved economically.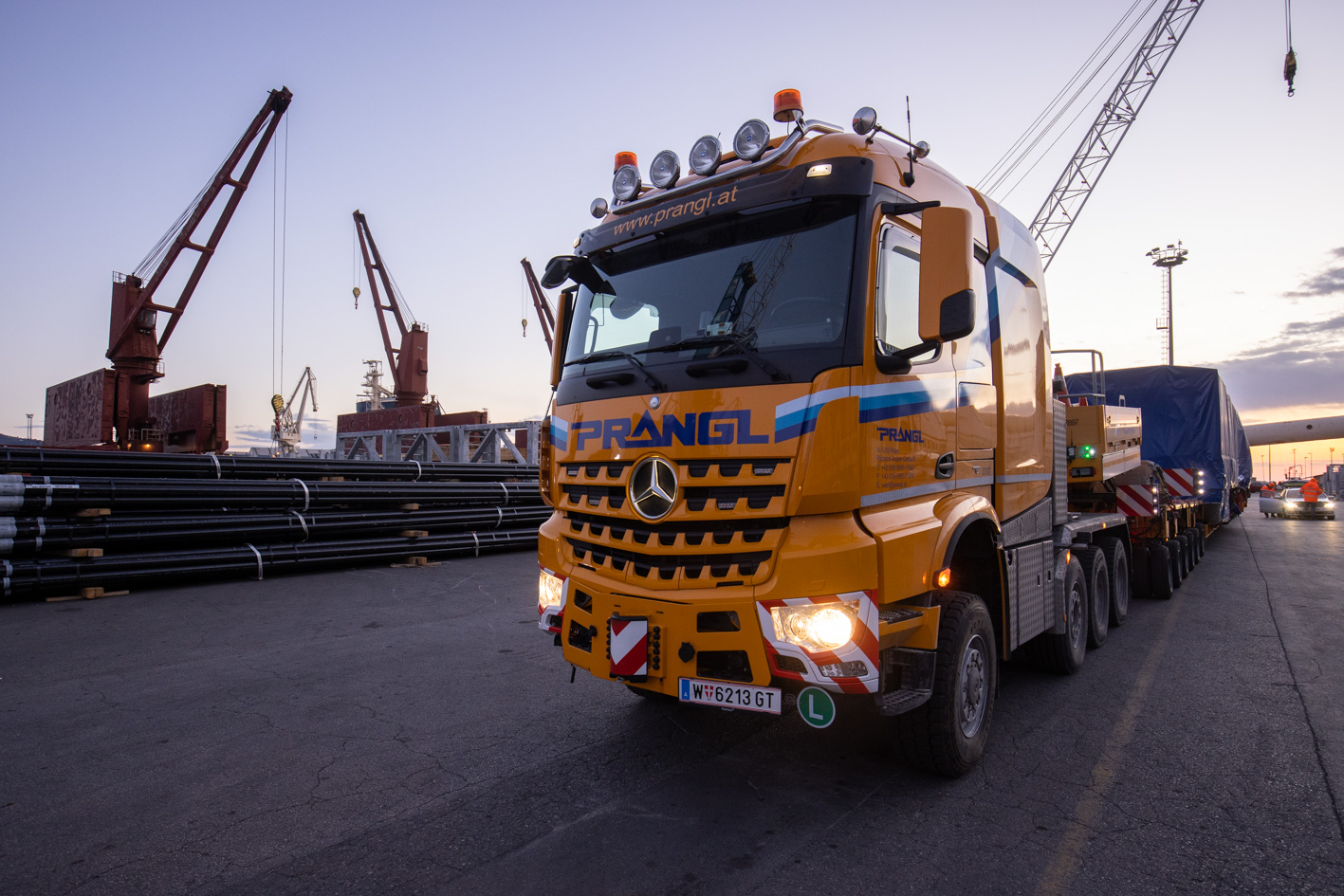 Port unloading & interim storage
Two generators and two gas turbines for the Ljubljana power station were delivered by a 92-metre-long ship. Even the handling of the components weighing up to 92.5 tonnes was organised by Prangl. In accordance with the manufacturer's strict technical and safety specifications, the parts were temporarily stored in a covered special area at the Koper port site. Prangl was also responsible for this part.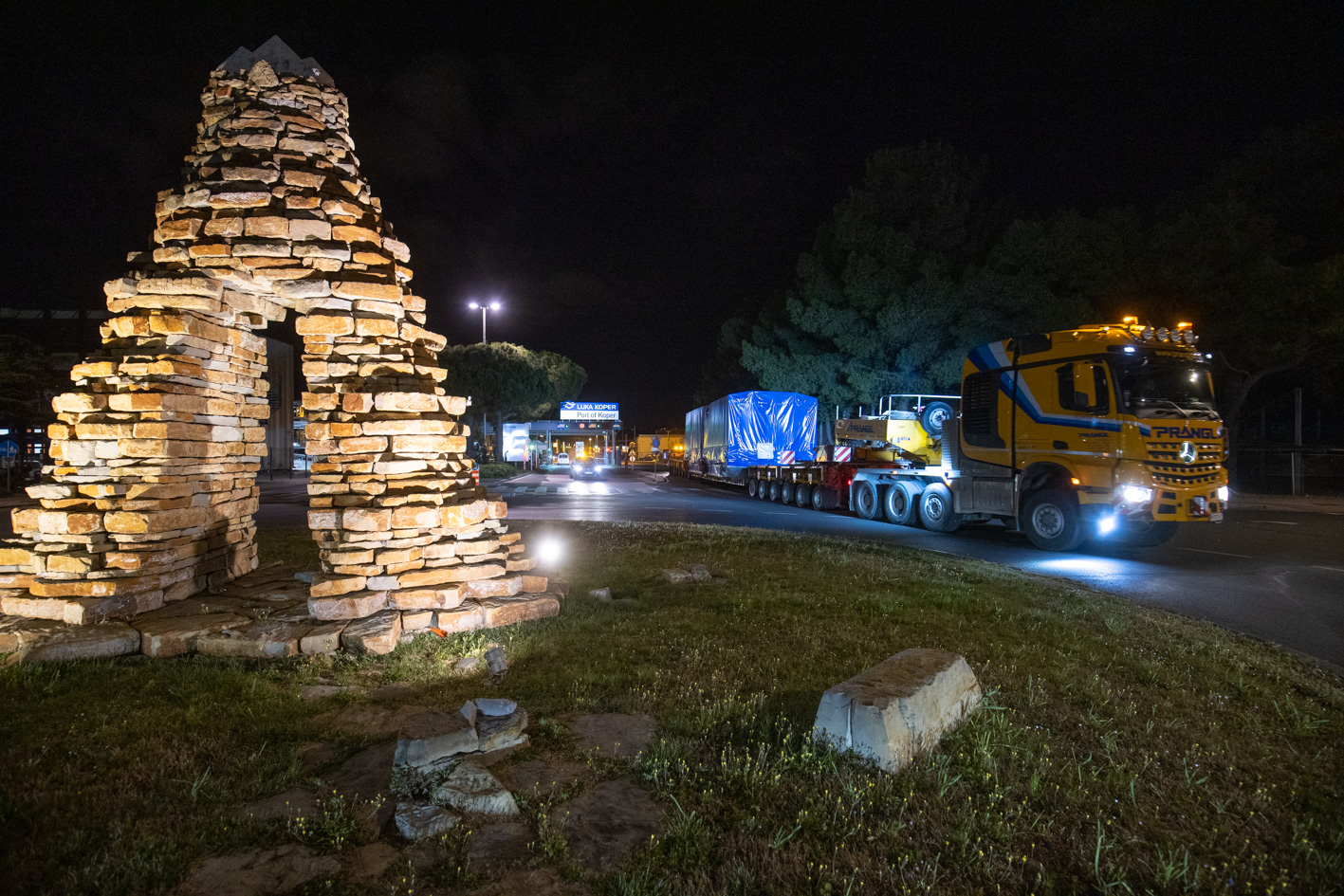 Heavy Duty Transportation
The special transports of the individual components, which are up to 13.5 metres long, required a thorough inspection. Due to total transport weights of up to 186 tonnes, static examinations of bridges and viaducts had to be carried out. In addition, temporary traffic regulation as well as traffic control measures had to be organised. All this was worked out in advance in a comprehensive expert study and agreed with the customer. In the end, transport units up to 46 metres long with up to 18 axles were used - due to the road layout, an undertaking for only the best truck drivers.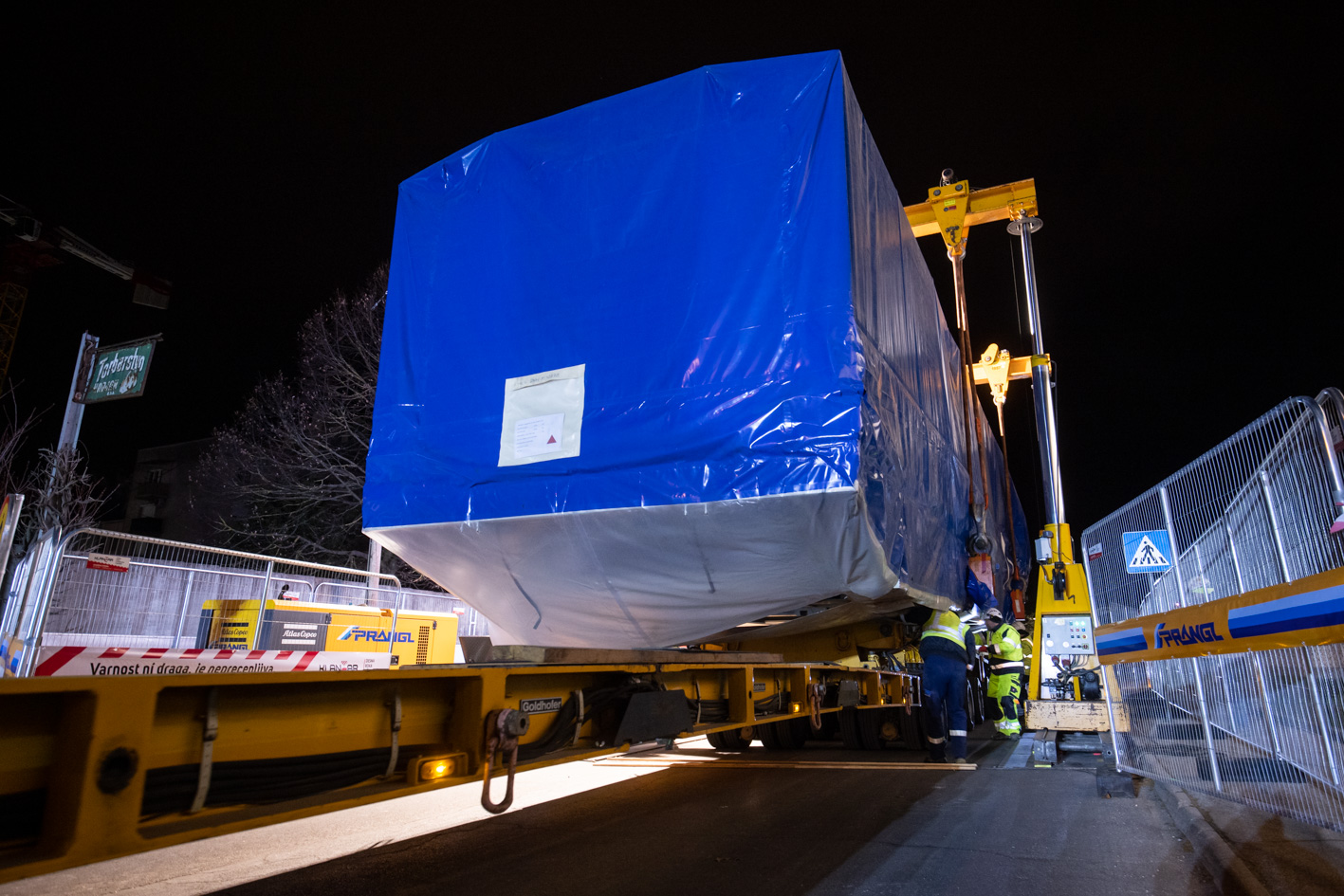 Transshipment & road closure
Due to the limited space on the construction site, an alternative placement solution had to be found. Since it was not possible to drive directly to the placement site with the metre-long heavy duty transportation, the generators and gas turbines were reloaded outside on a temporarily closed road. The PHP 63 hydraulic gantries loaded the four power station sections individually onto a self propelled heavy-duty module with 6 axles. The components were then guided to the unloading site one after the other on these "self propelled trailers" by remote control.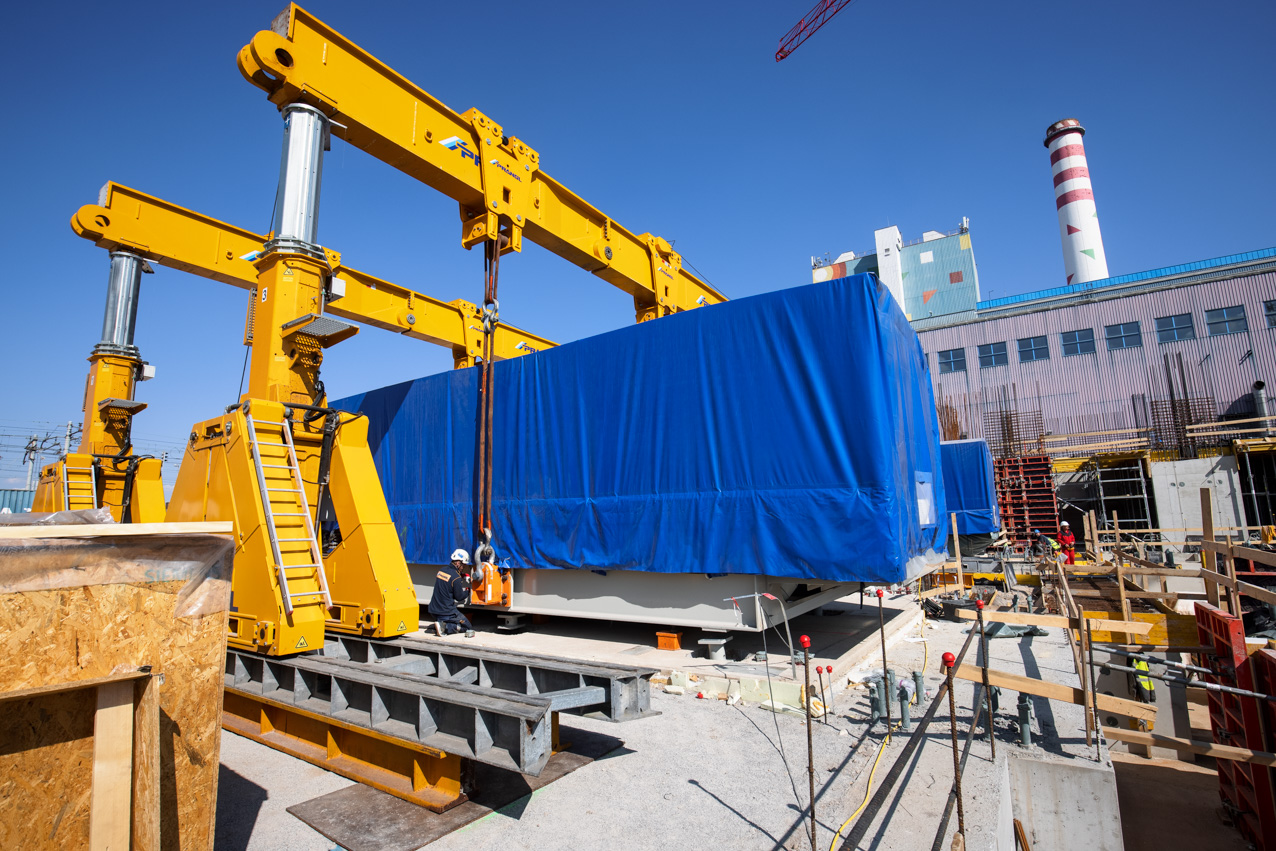 Final placement
The threading of the self propelled heavy load module was only possible with the utmost precision and caution. The 127.5 tonne transports had to be carefully manoeuvred metre by metre. The final lifting of the power plant components was only possible using a hydraulic gantry with a maximum lifting capacity of 1,068 tonnes. The PHP 534, built on a special rail system, solved these tasks with aplomb. After unloading the "self propelled trailer", the loads were moved 48 metres on the rail system and finally placed with millimetre precision. Once again, the transnational cooperation of the yellow experts worked flawlessly.

We support "green" projects. Thanks to our equipment, old coal blocks can be decommissioned.