April 2021
Tube adapter
Prangl uses special equipment to transport tower segments for wind energy to Austria.
Country:
Germany / Czech Republic - Austria
City:
Sengenthal / Chrudim - Mönchhof / Gols
Date:
02.02.2021 – 14.04.2021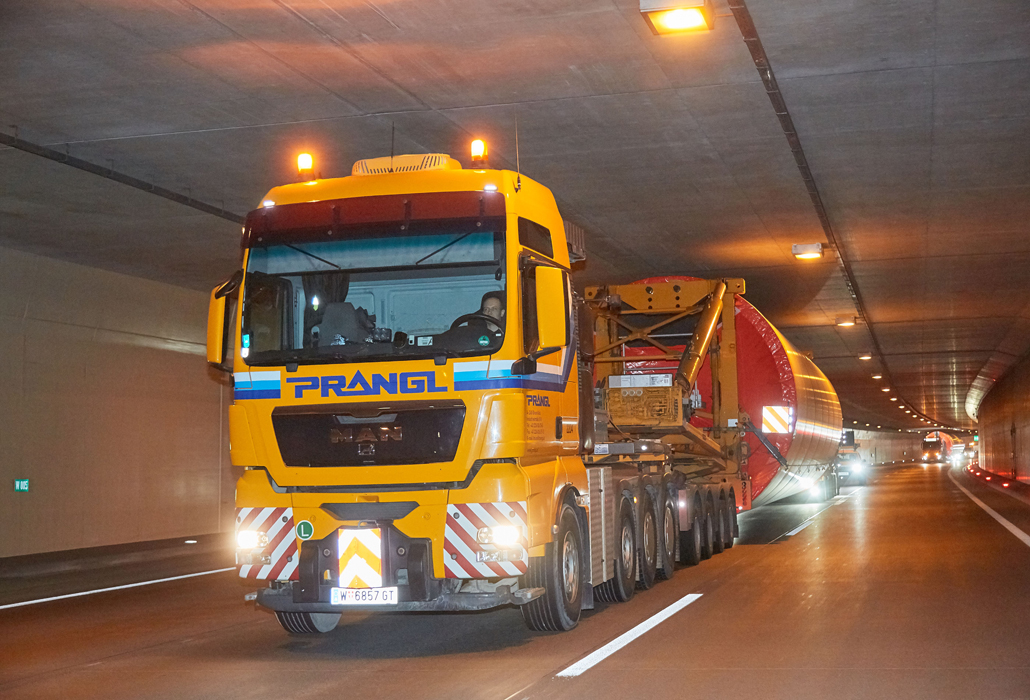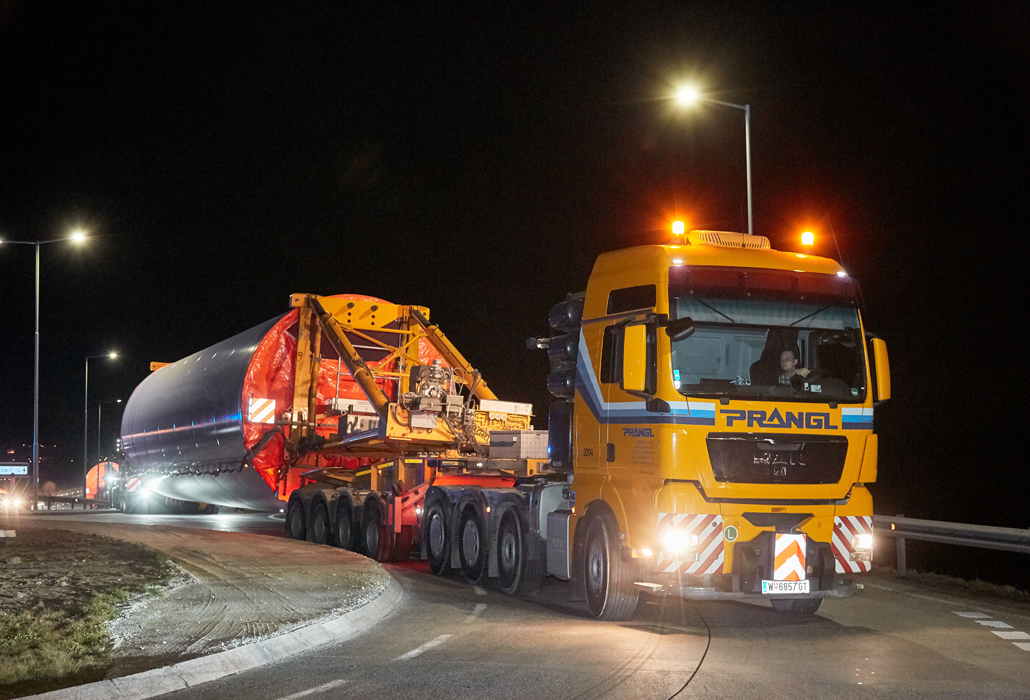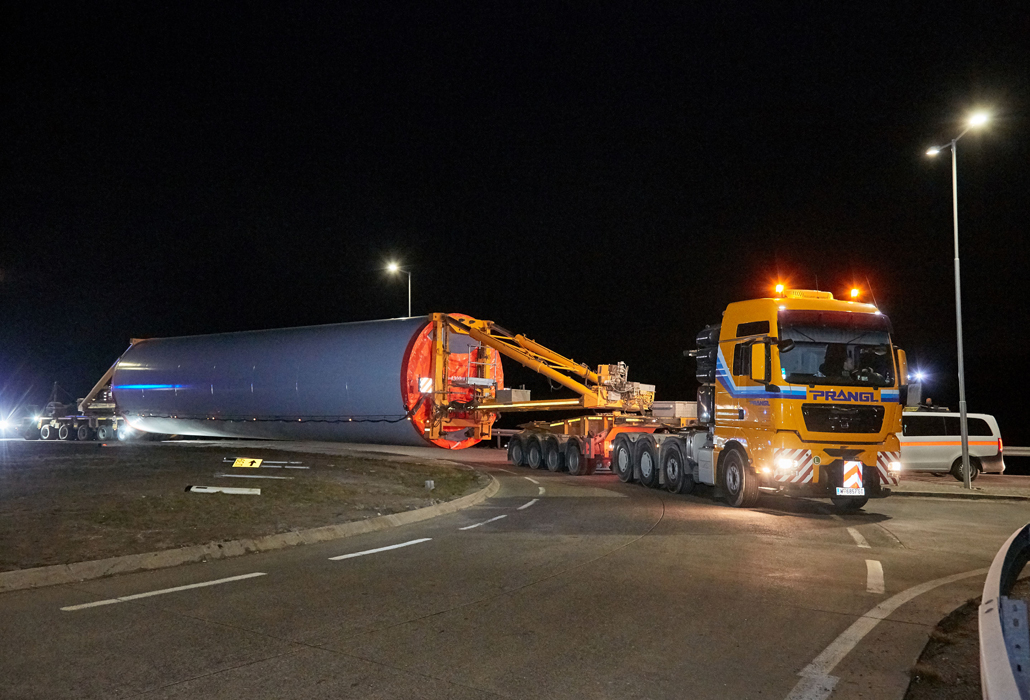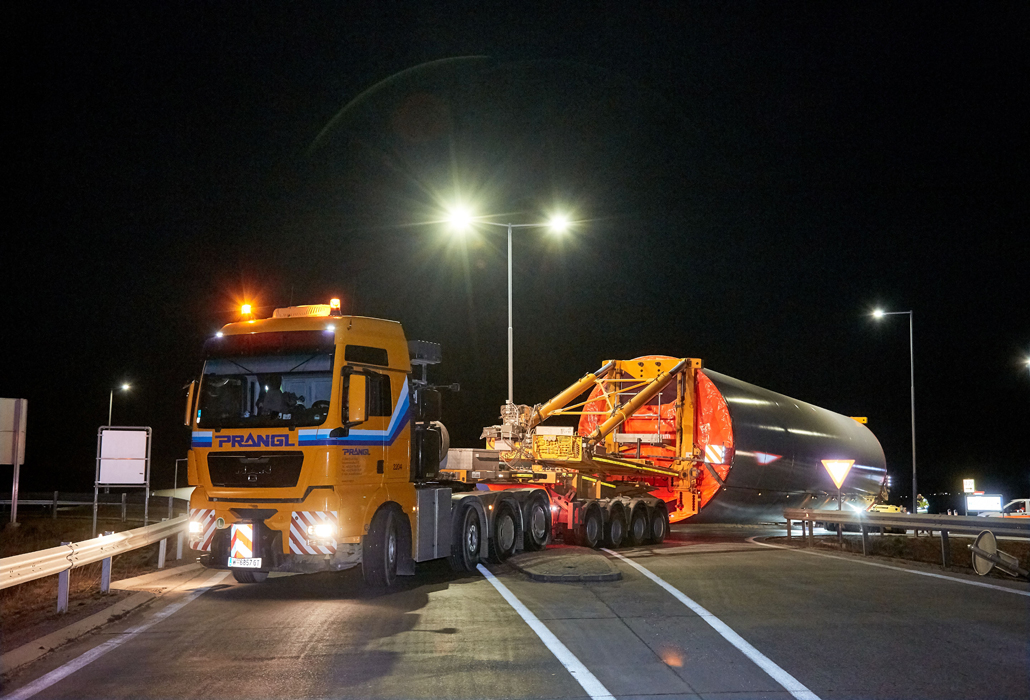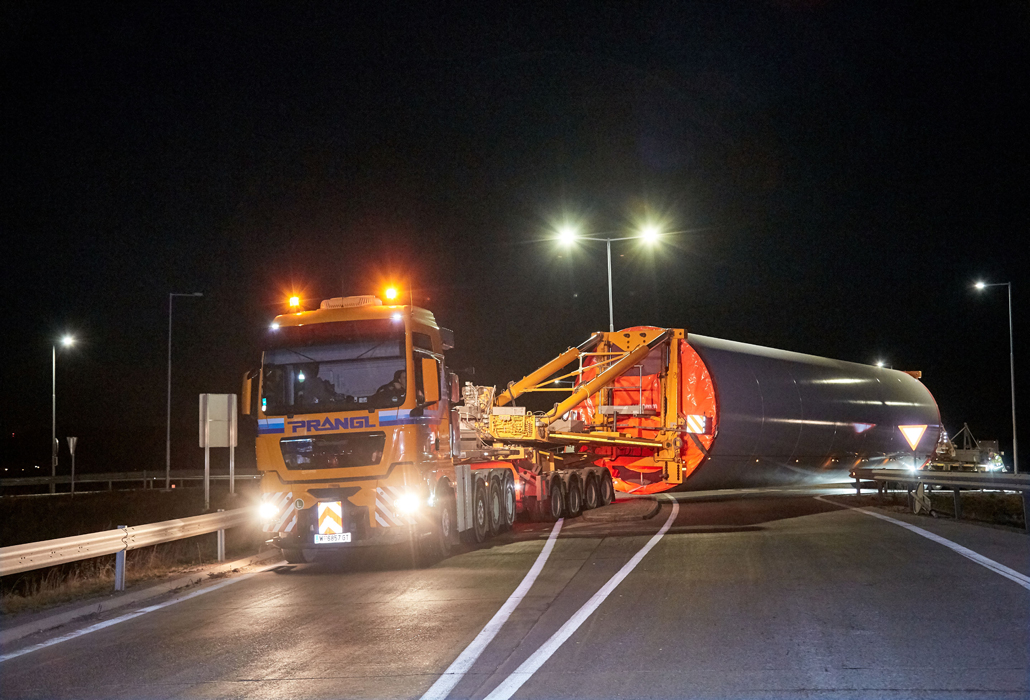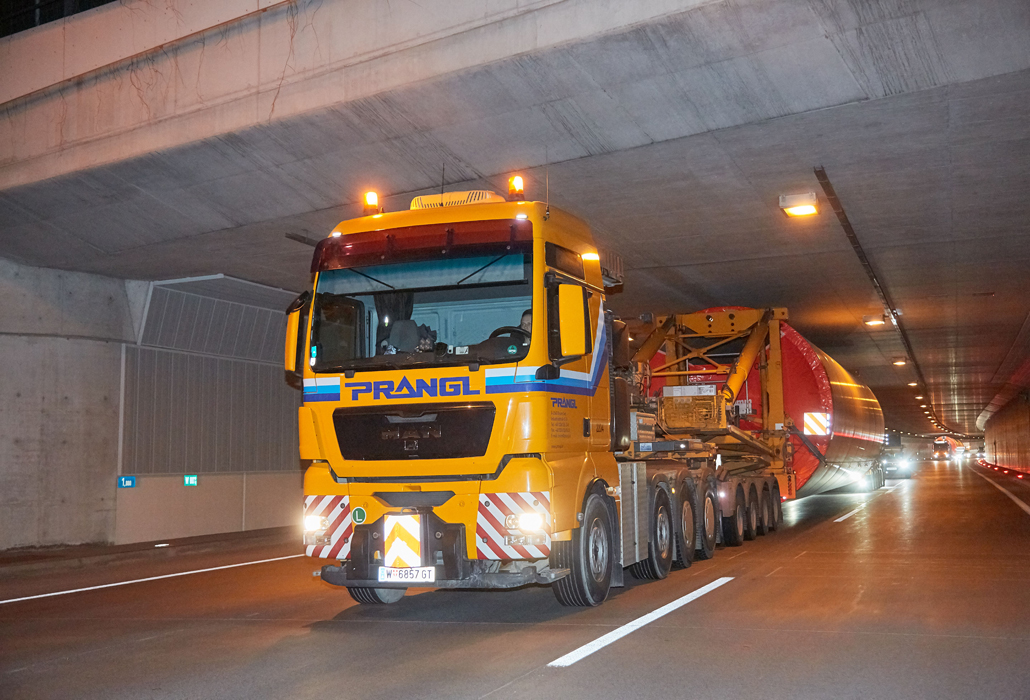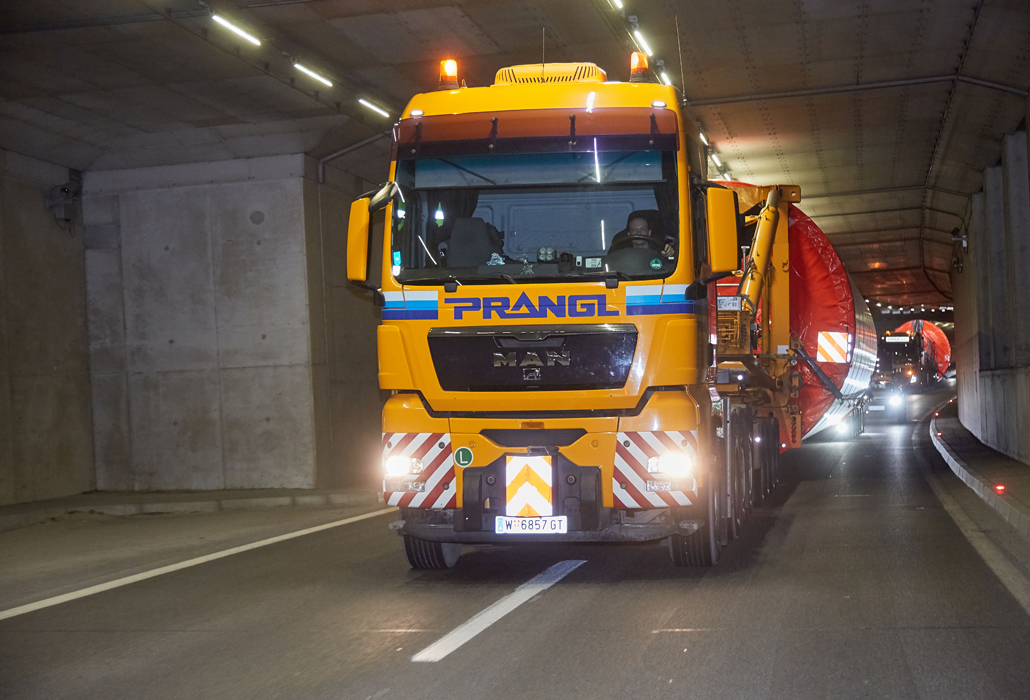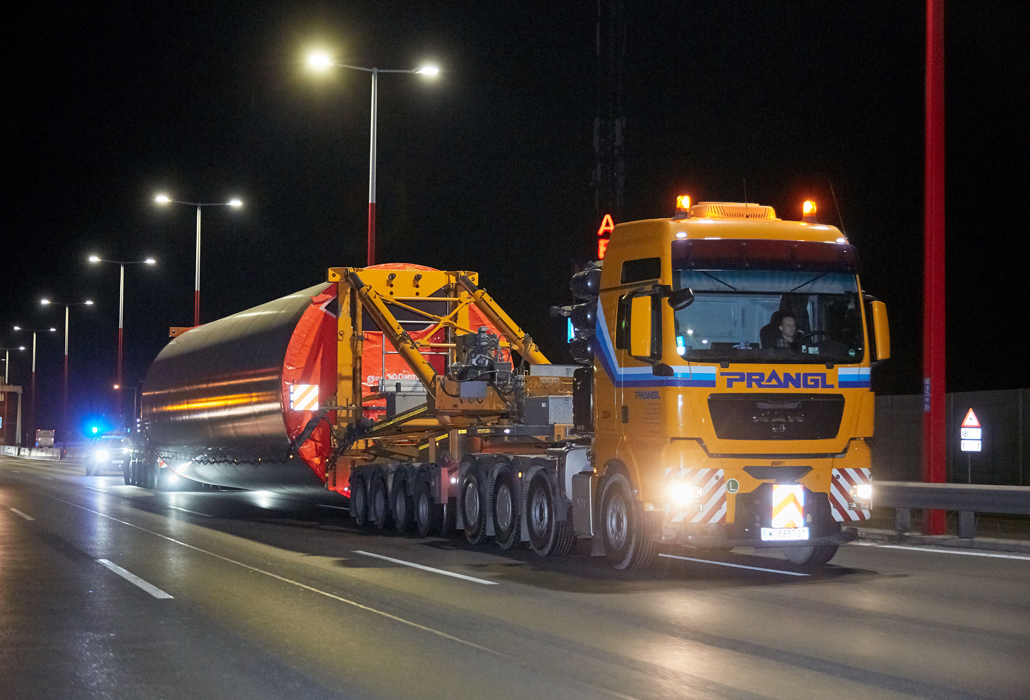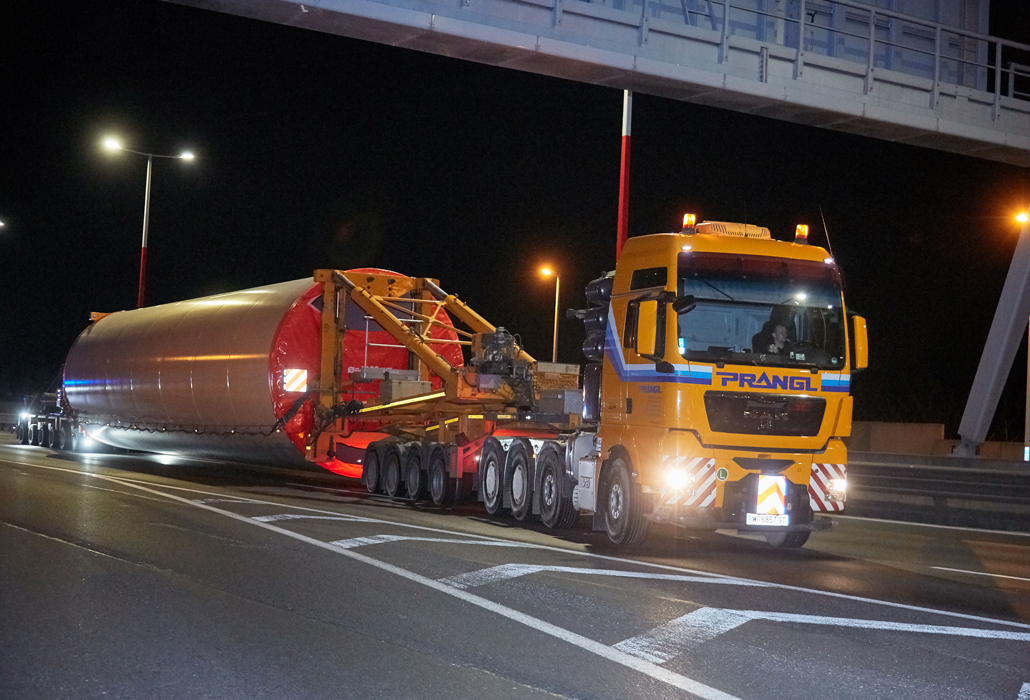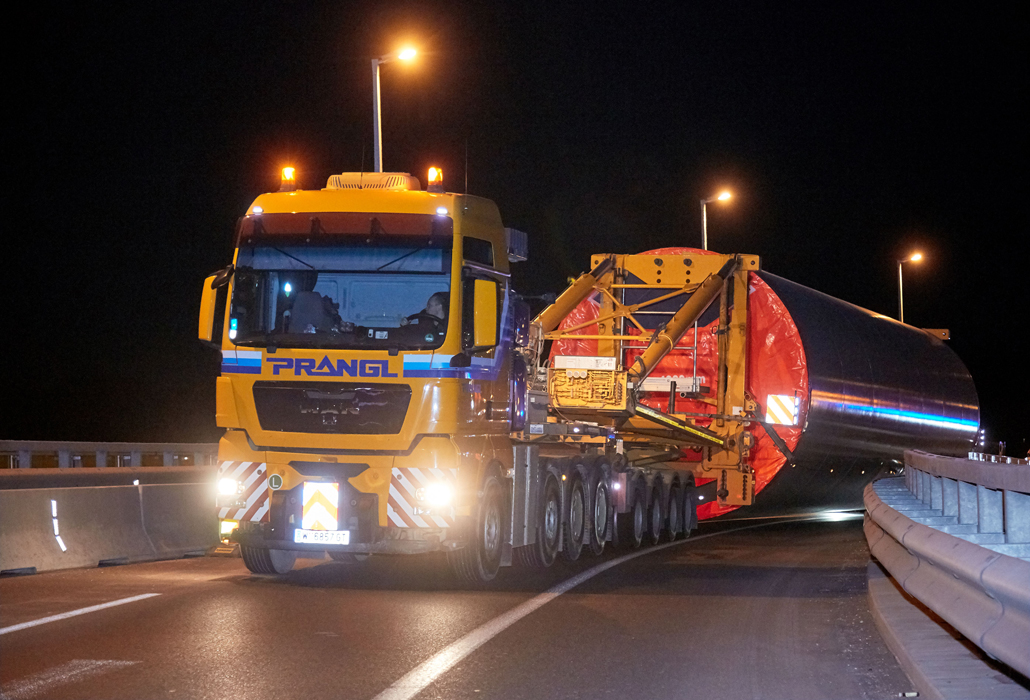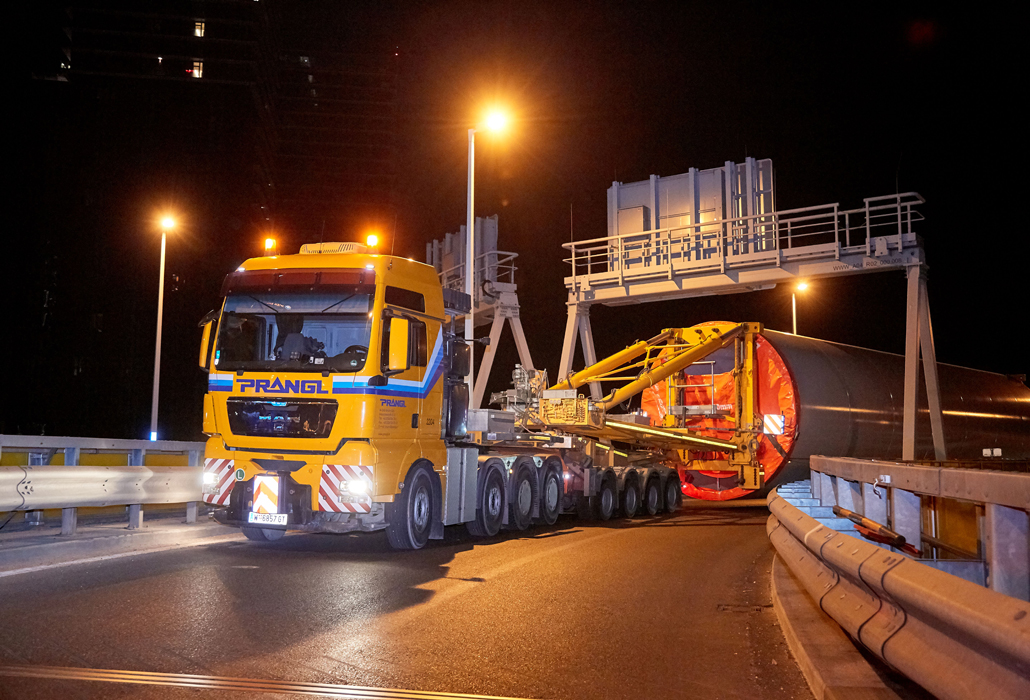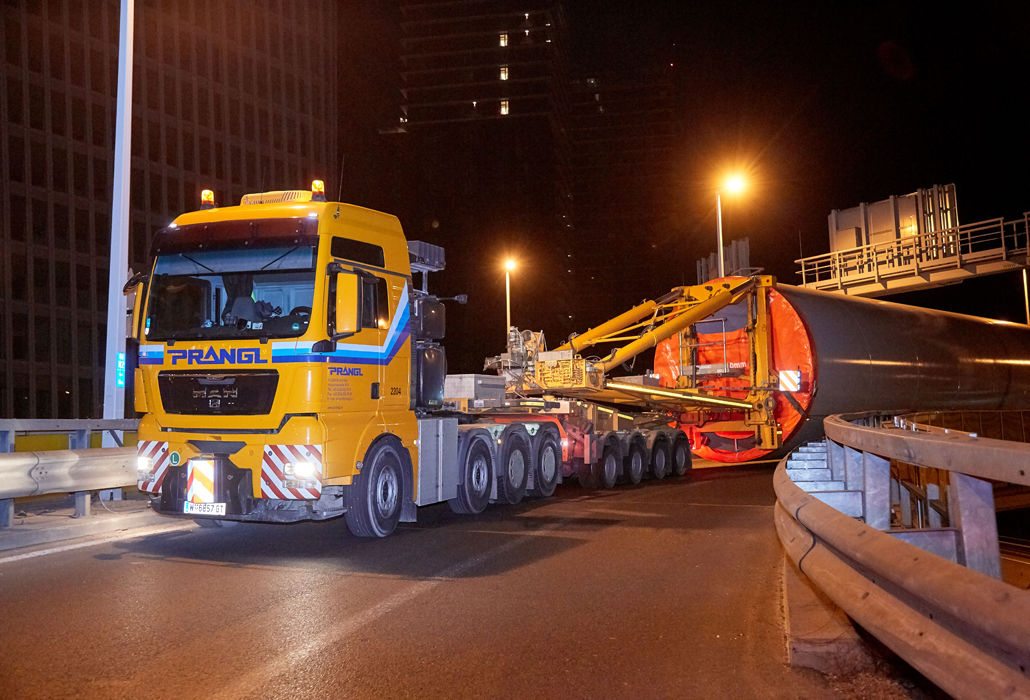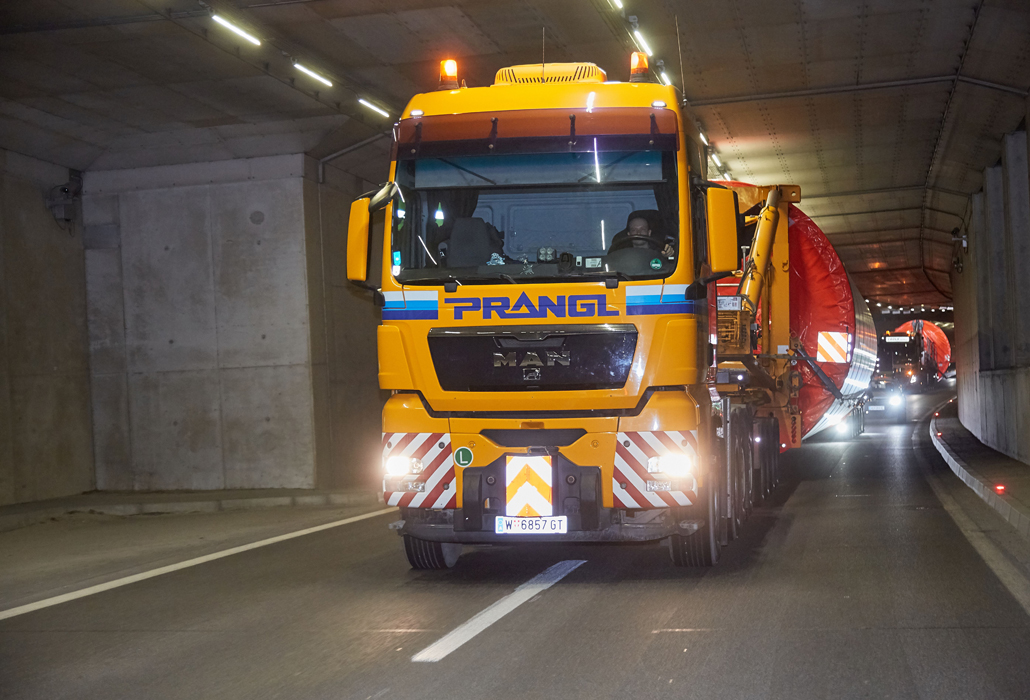 The challenge
Repowering
The repowering of the "Pannonia Gols" wind farm will be completed by the end of 2021. This is the first major project of this kind in Austria.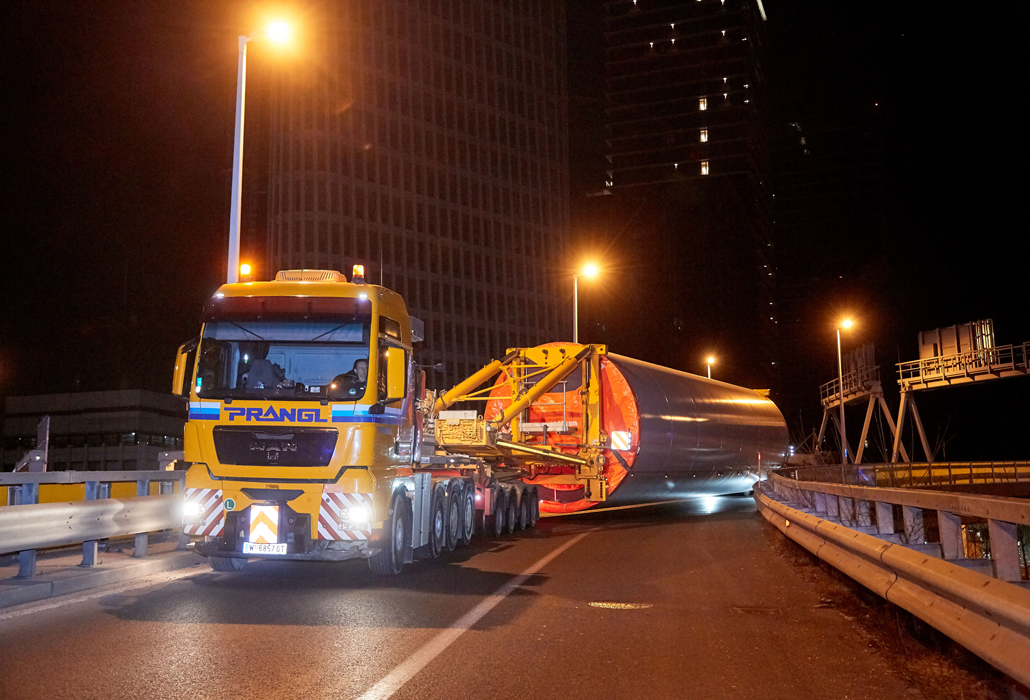 Comprehensive support
In a project of this scale, one is involved as a logistics partner at a very early stage. Over the years, Prangl has developed into a transport and lifting specialist in wind power. The experts from Prangl were already "active" in Mönchhof and Gols many years ago. Once completed, the 26 new wind turbines will supply around 100,000 households with clean electricity.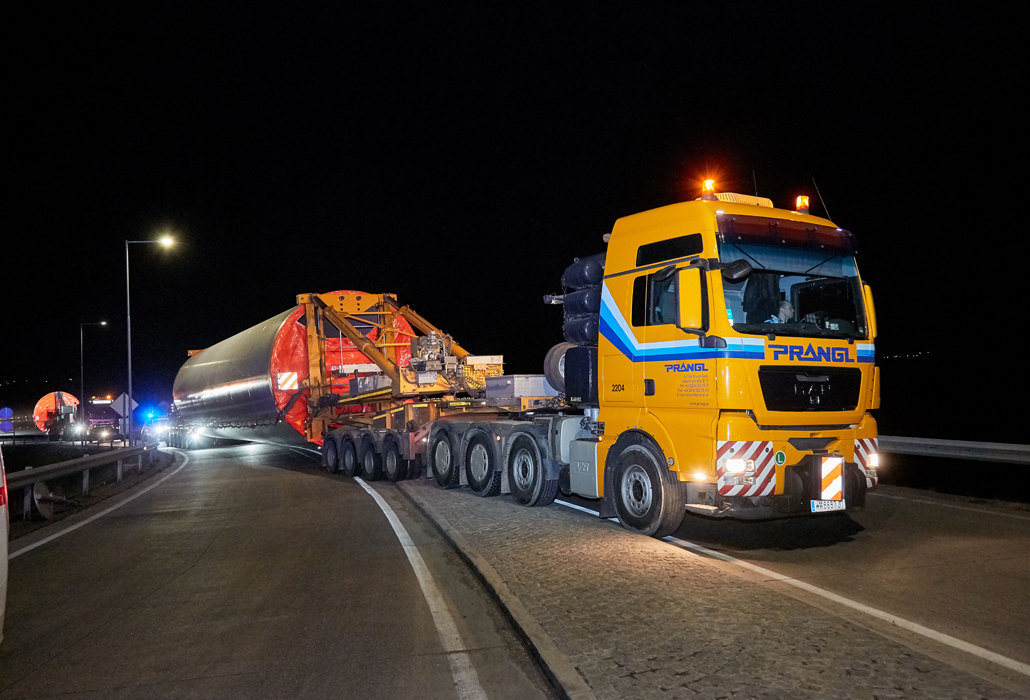 Wind energy equipment
In addition to the large and auxiliary cranes, the equipment for transporting the 24-metre-long and 70-tonne tower segments was also provided. The components were delivered from Germany and the Czech Republic. 4-axle towing vehicles in combination with heavy duty modules and pipe adapters were used. Due to the integrated turntable and the possibility of a 2 metre high free lift, this equipment was predestined for the sometimes very demanding route. The 5-metre high and 51-metre long transport sets weighed up to 135 tonnes.