April 2017
Agrana
For the planned maintenance of the Agrana plant, it was necessary to bring parts of it to a temporary standstill.
Date:
April 2017 – May 2017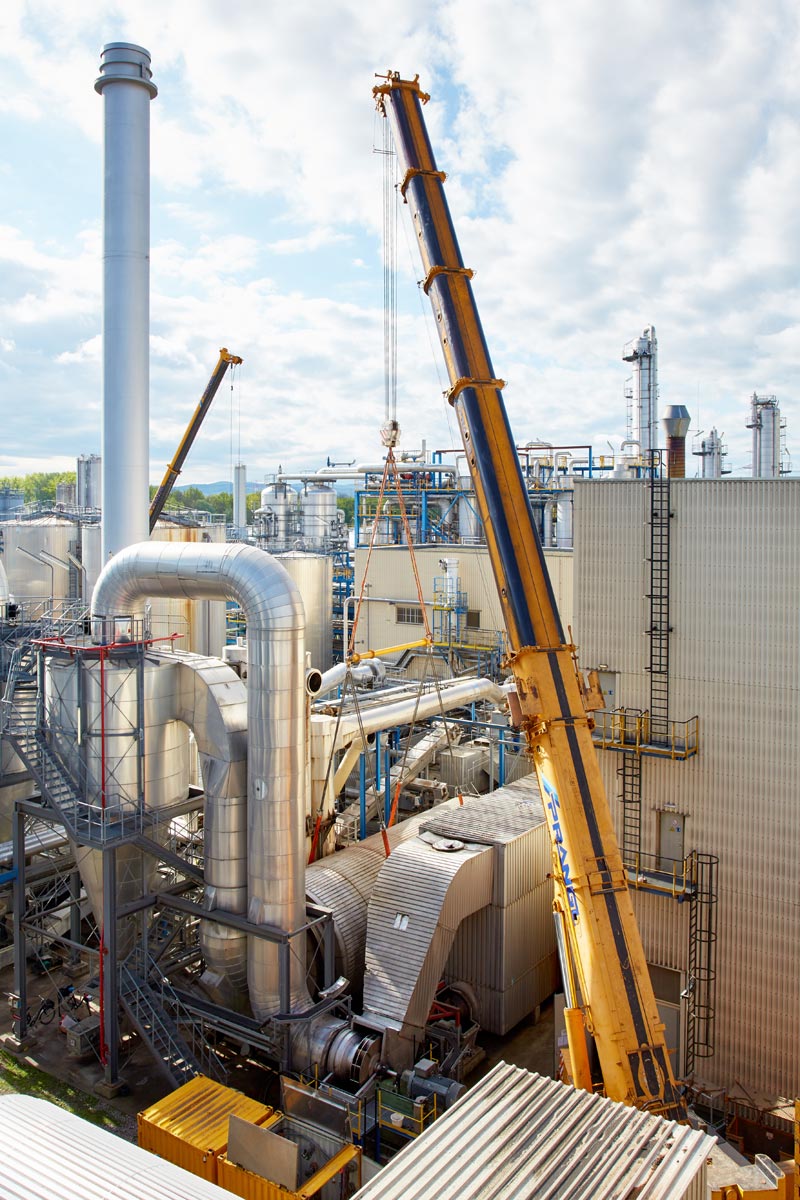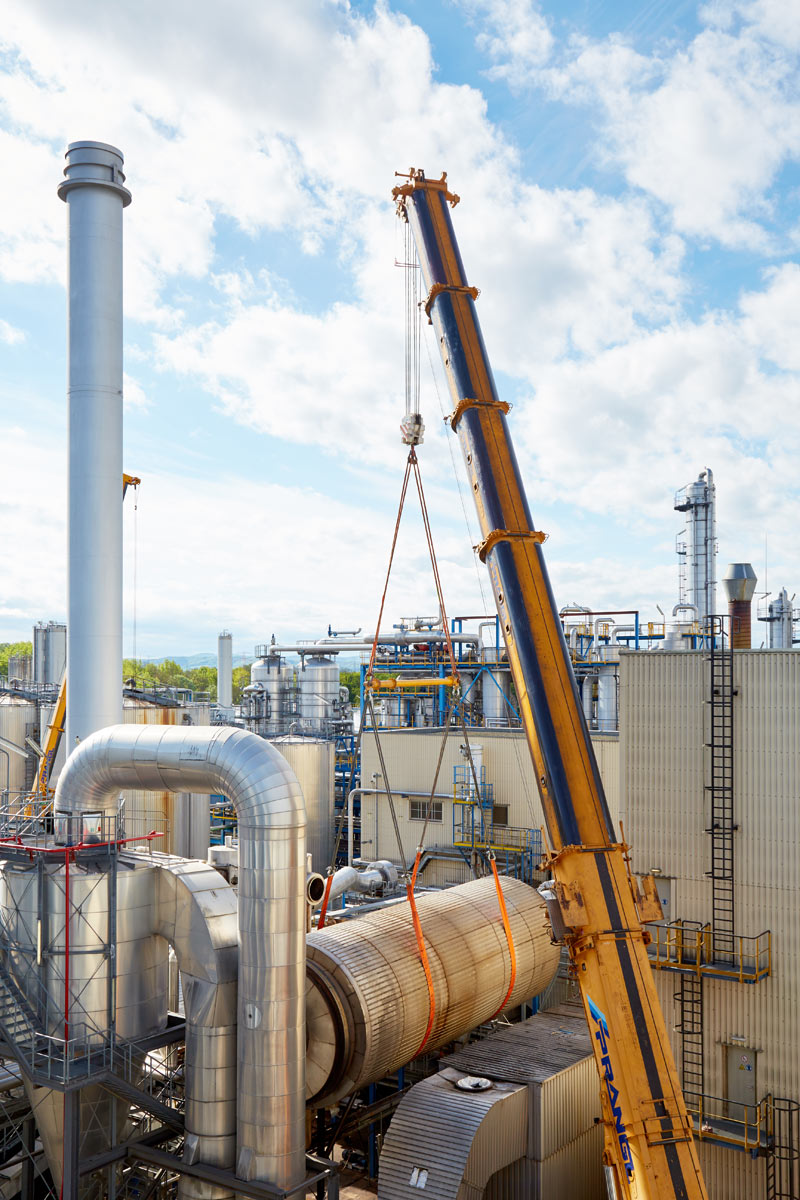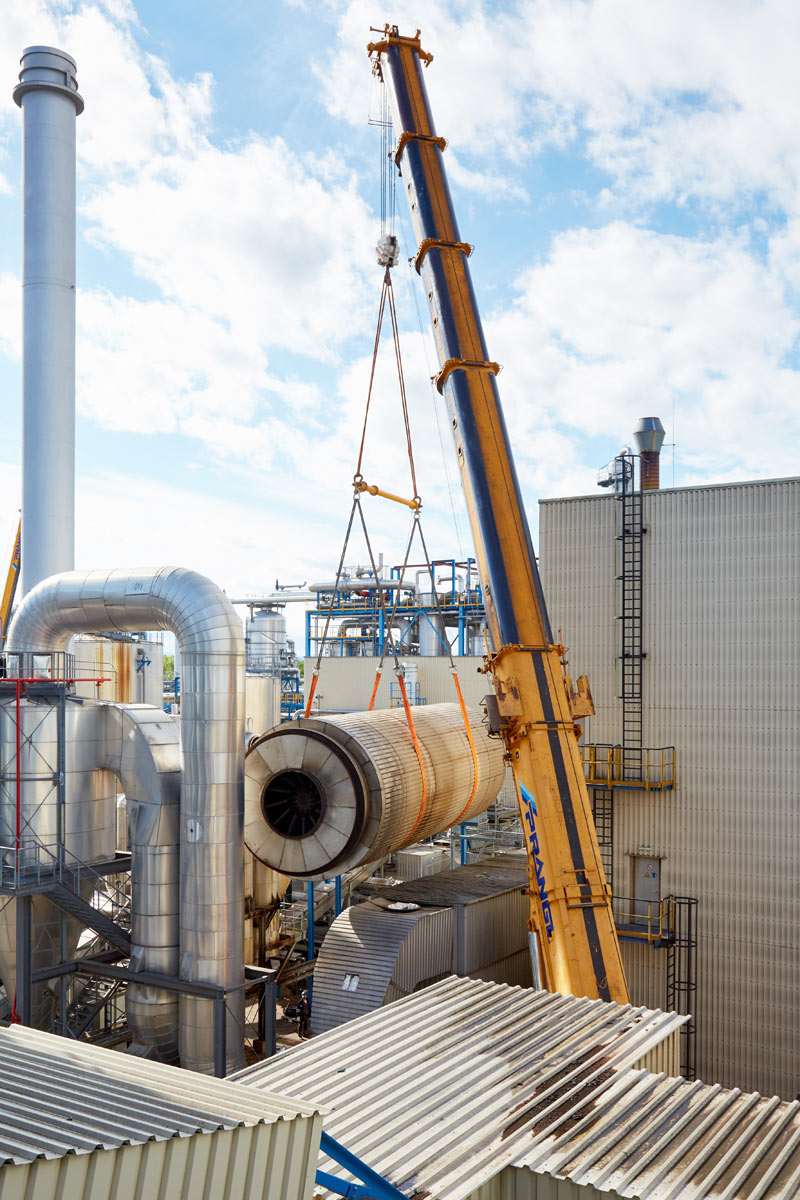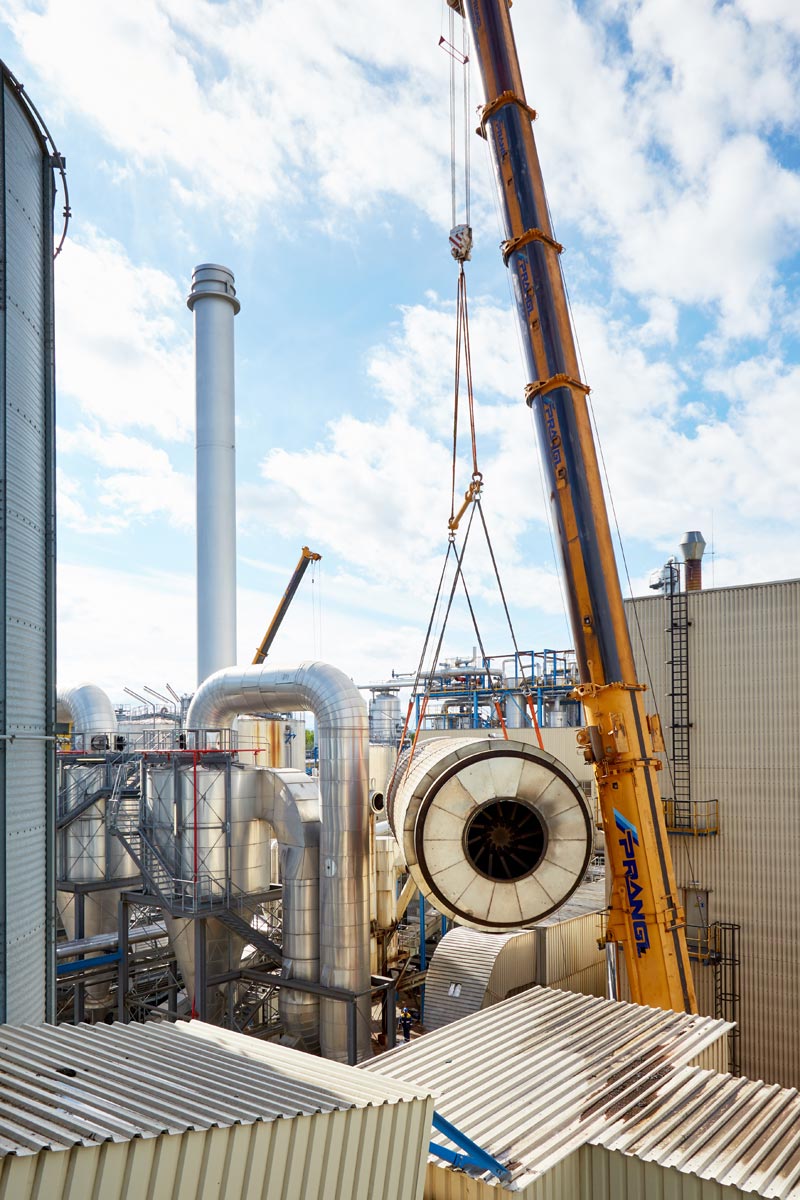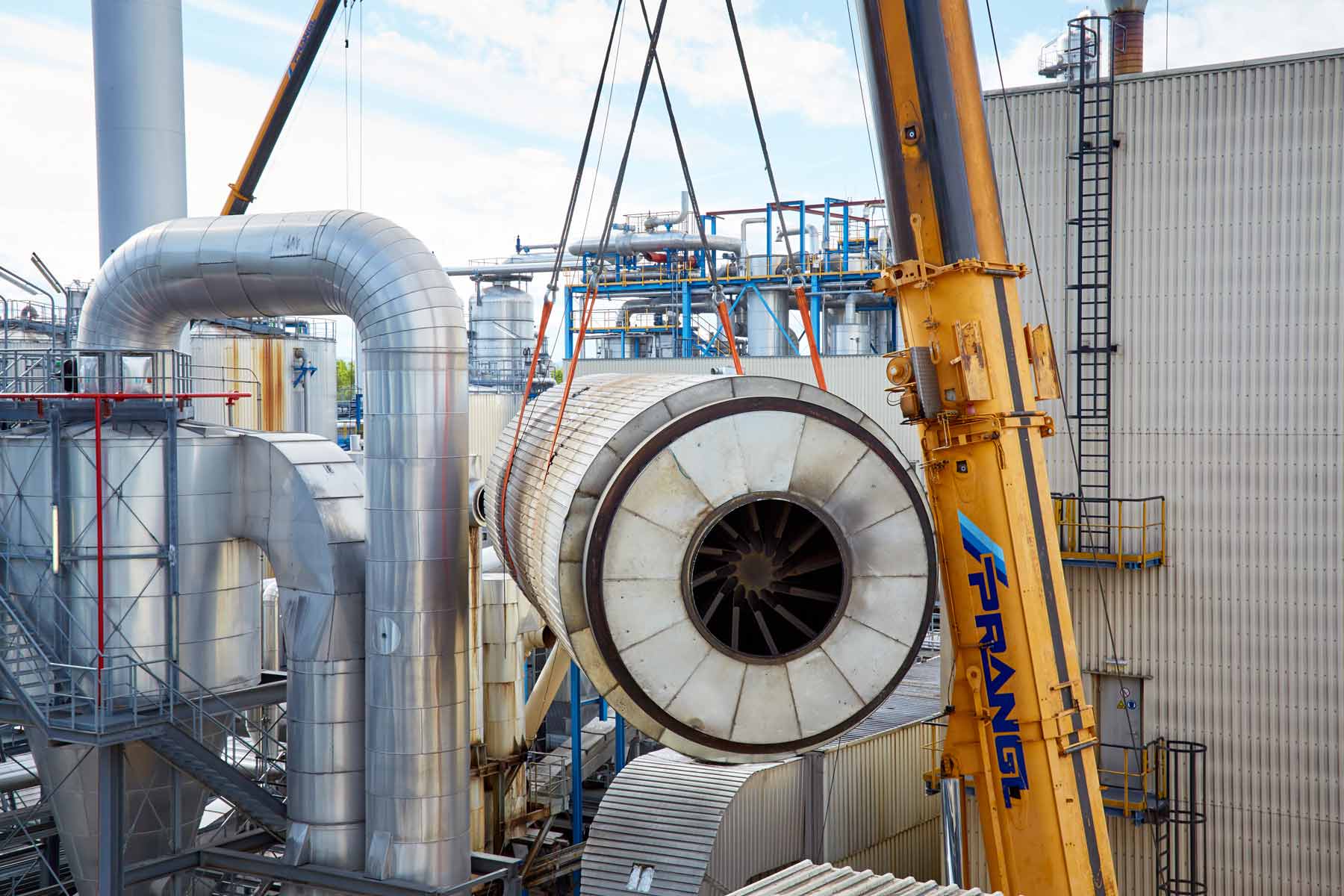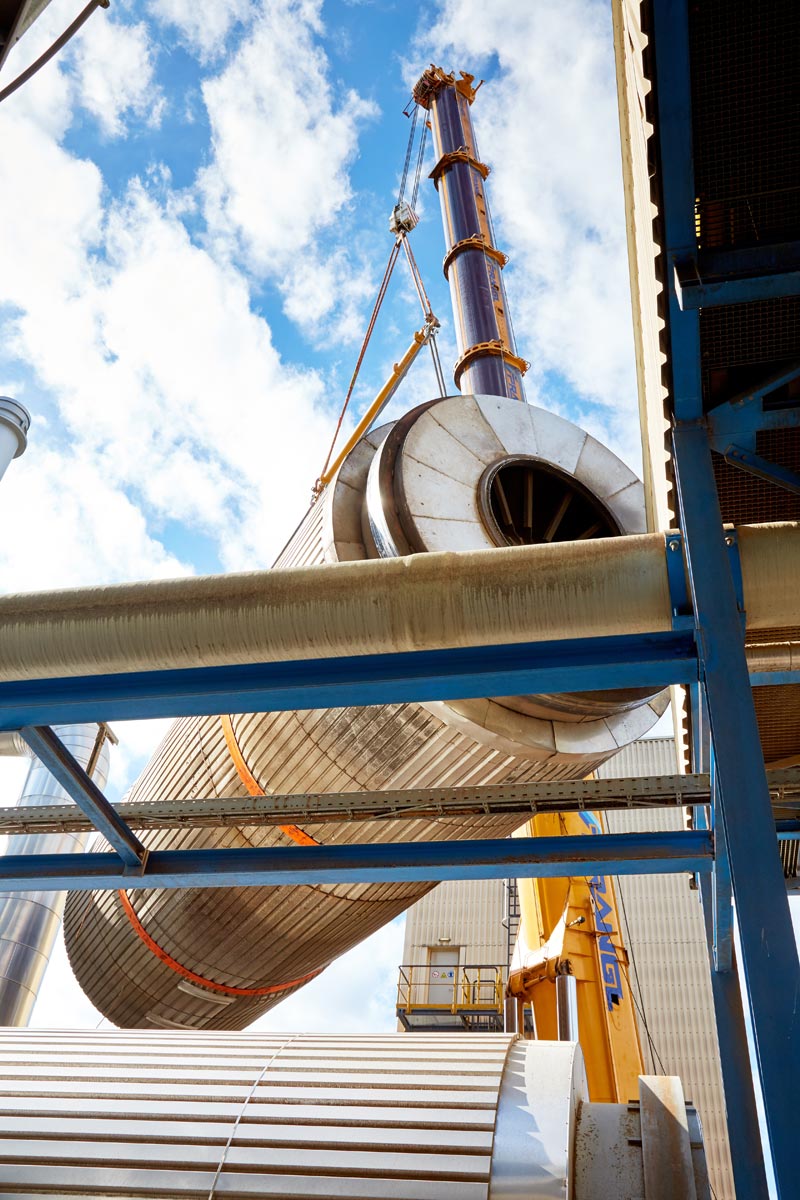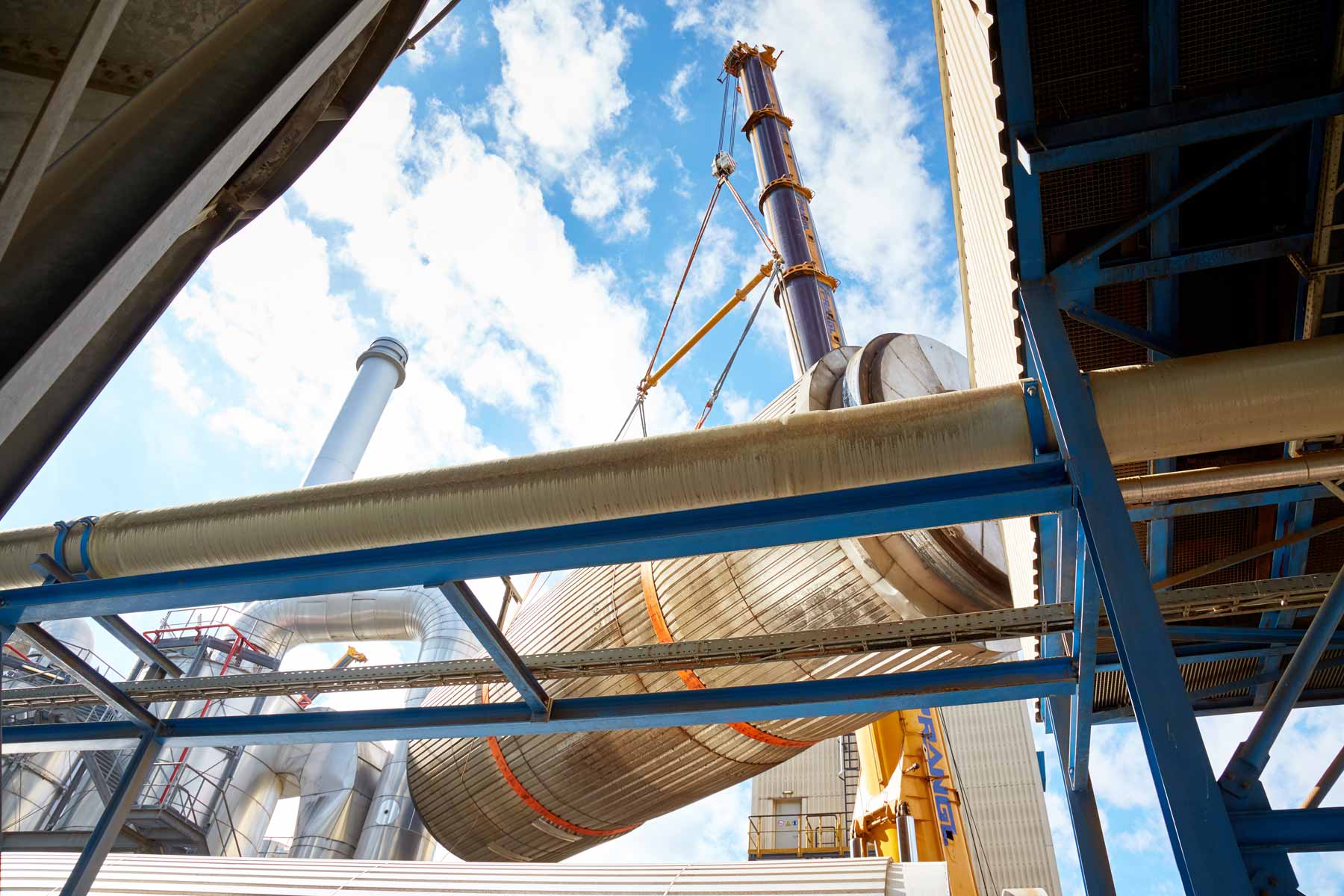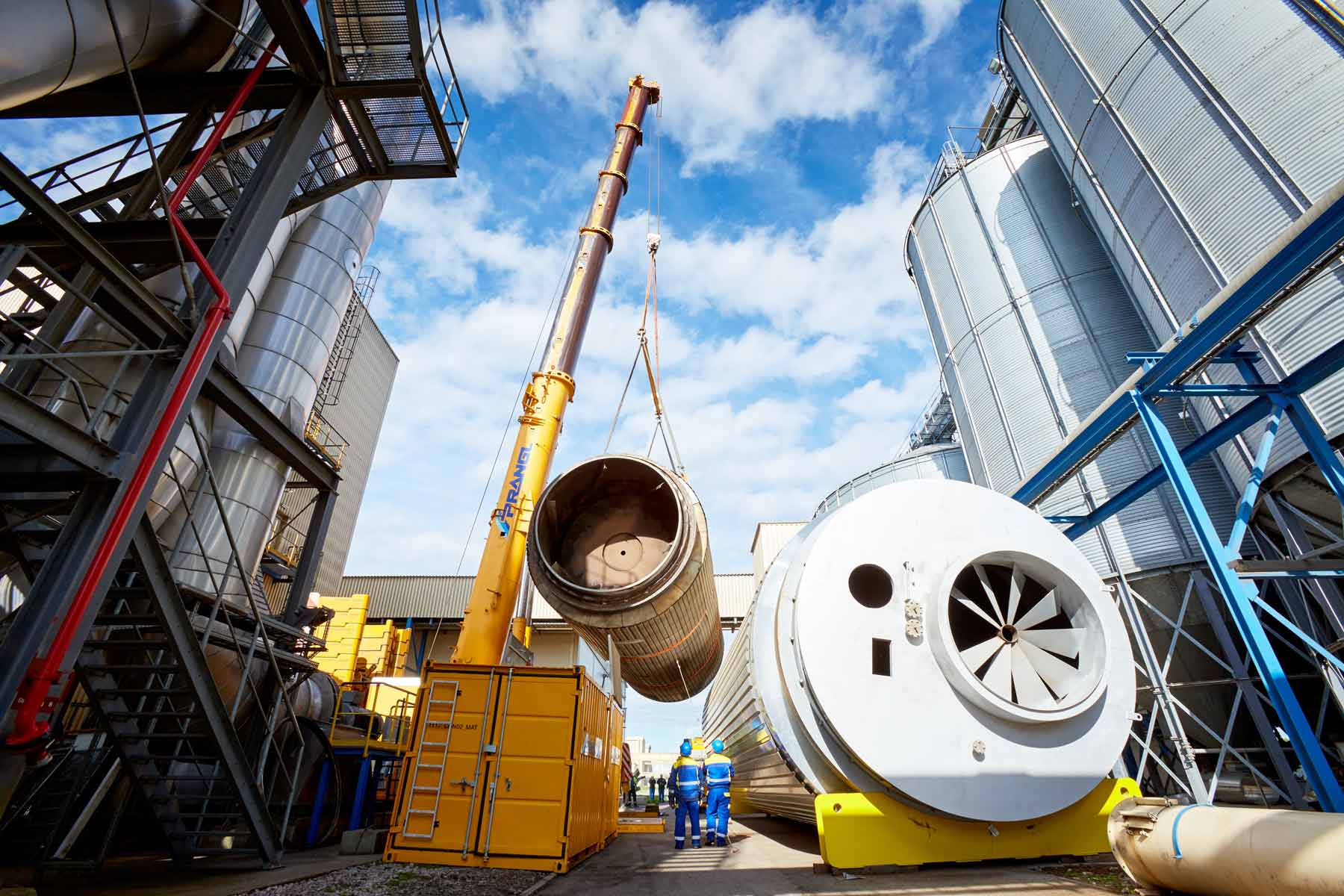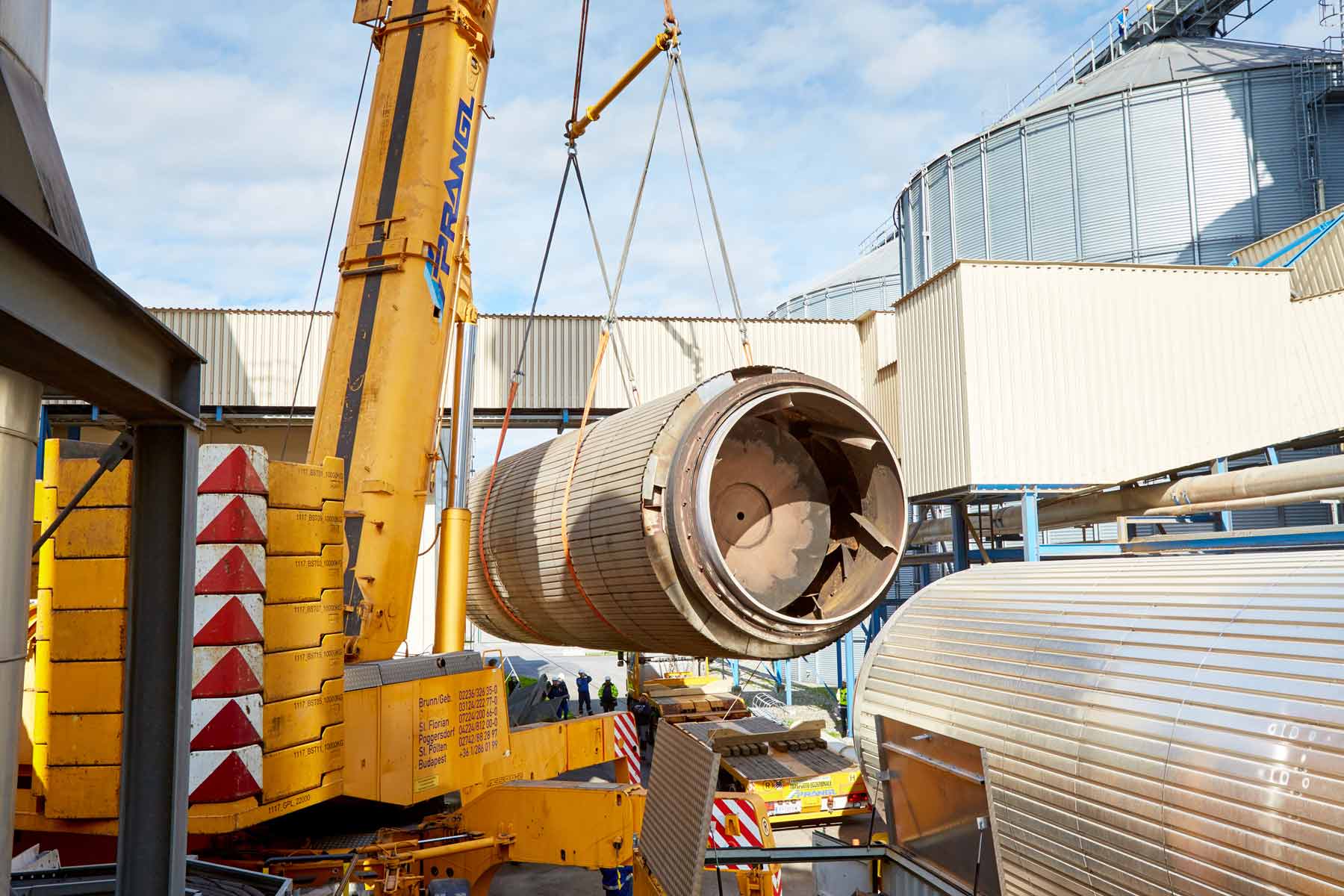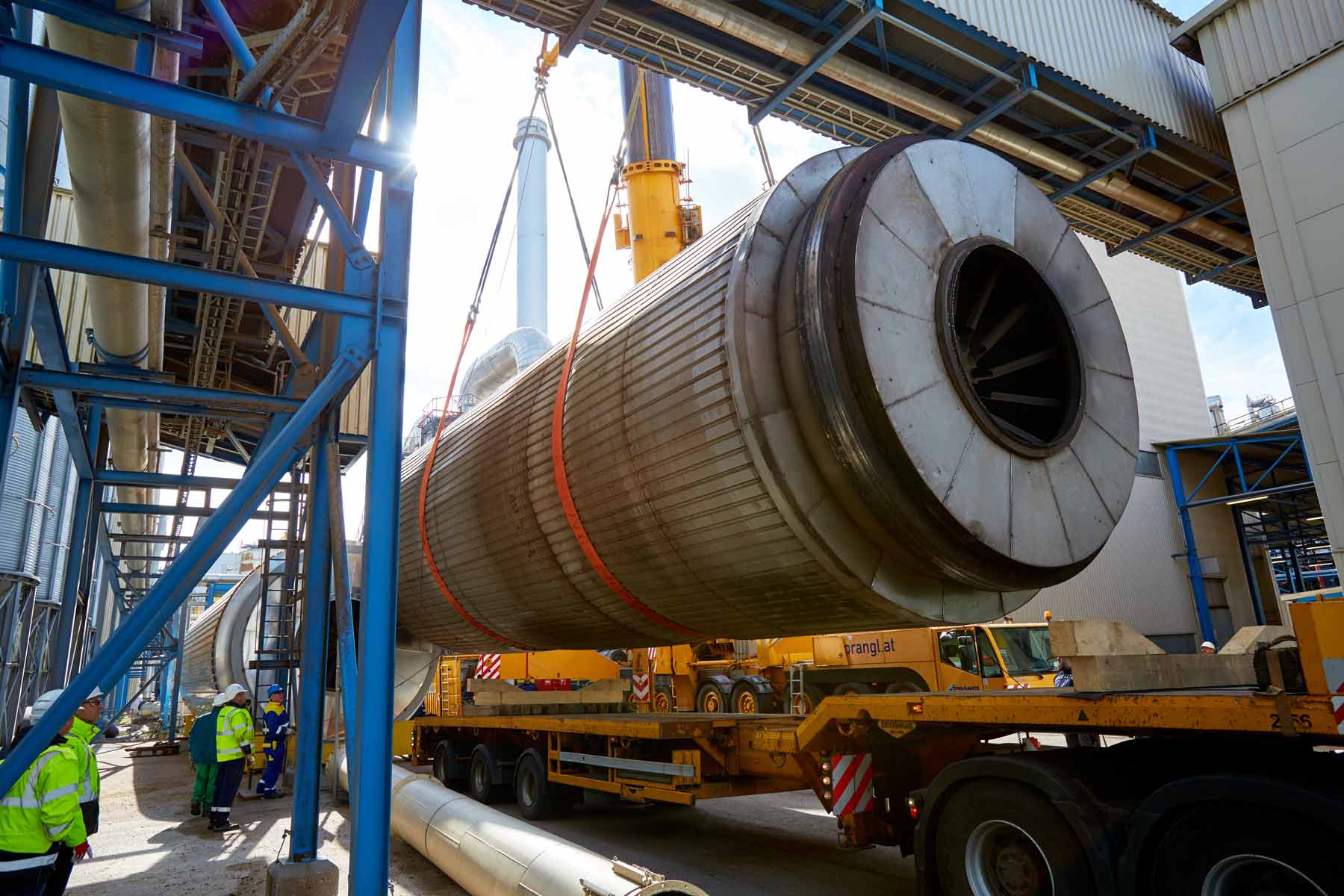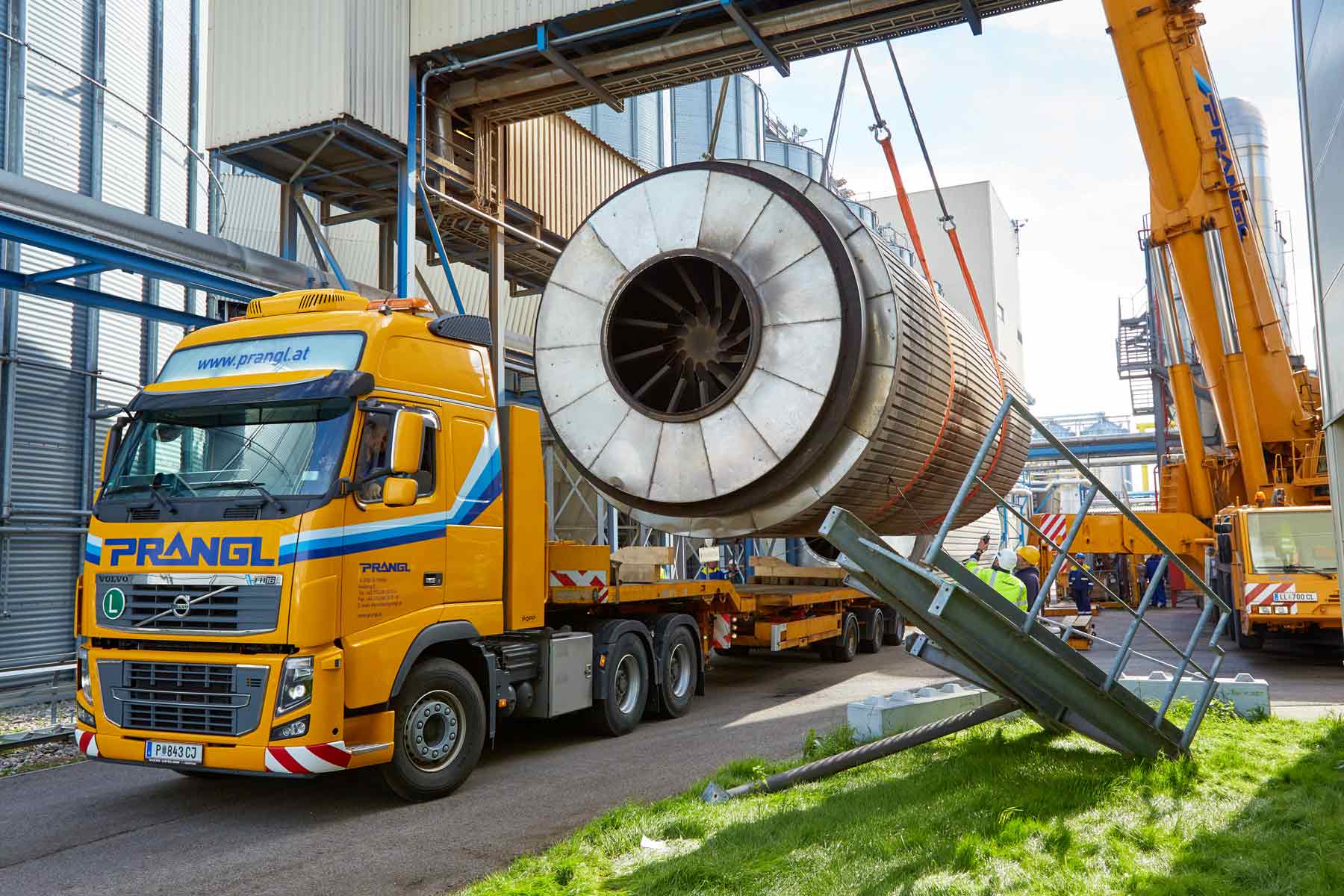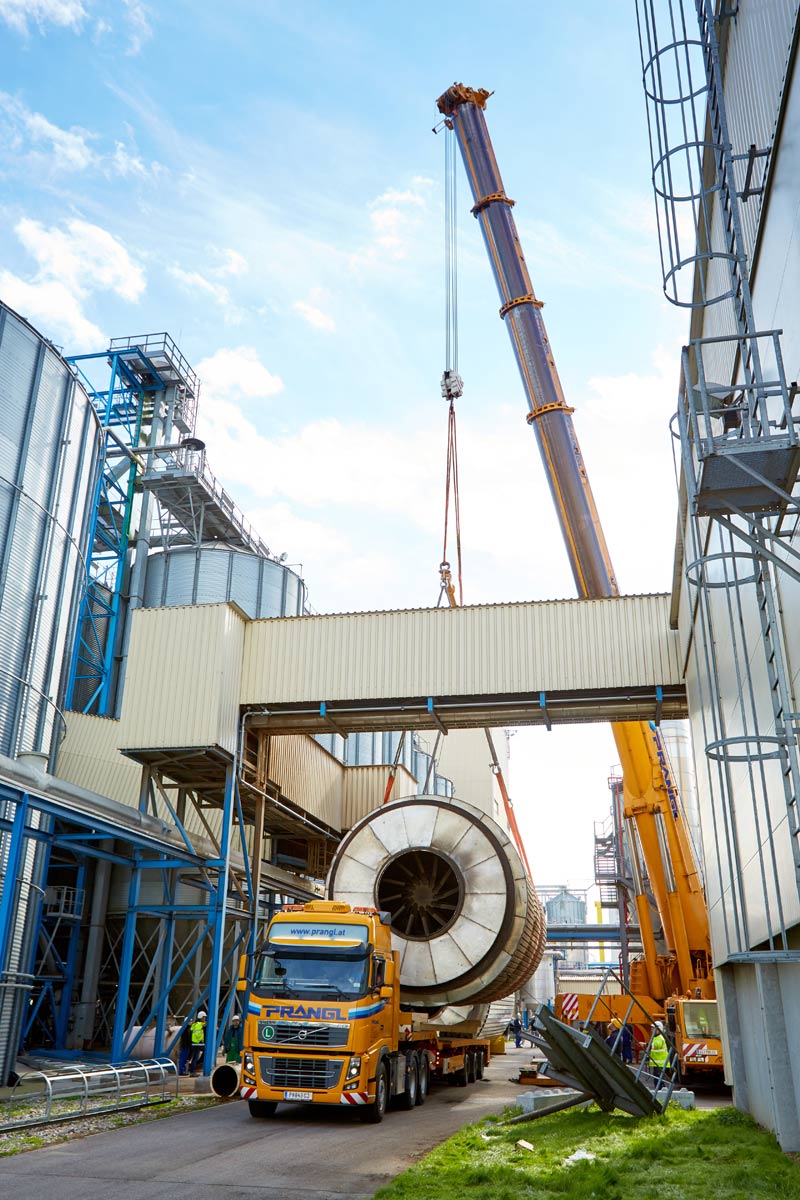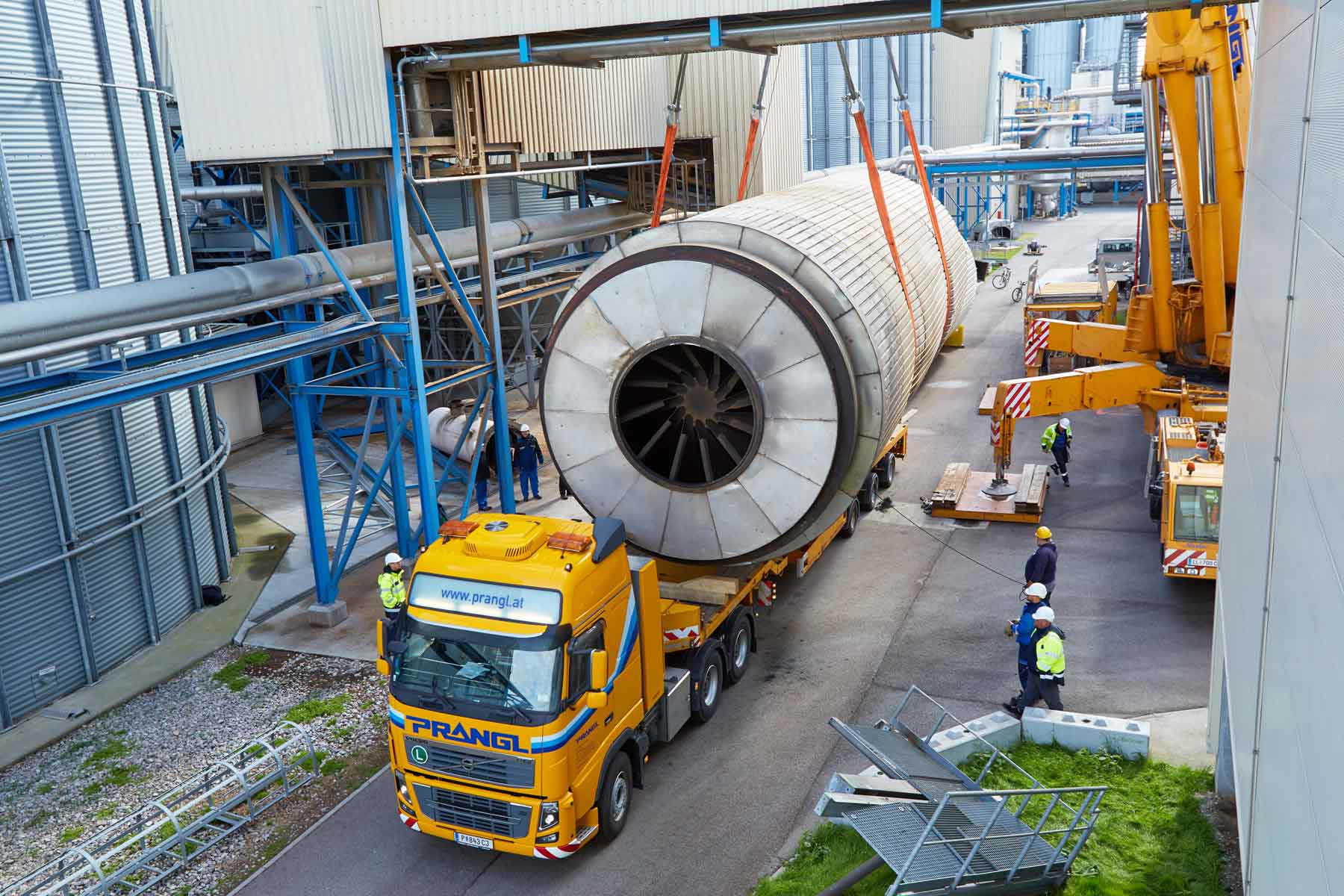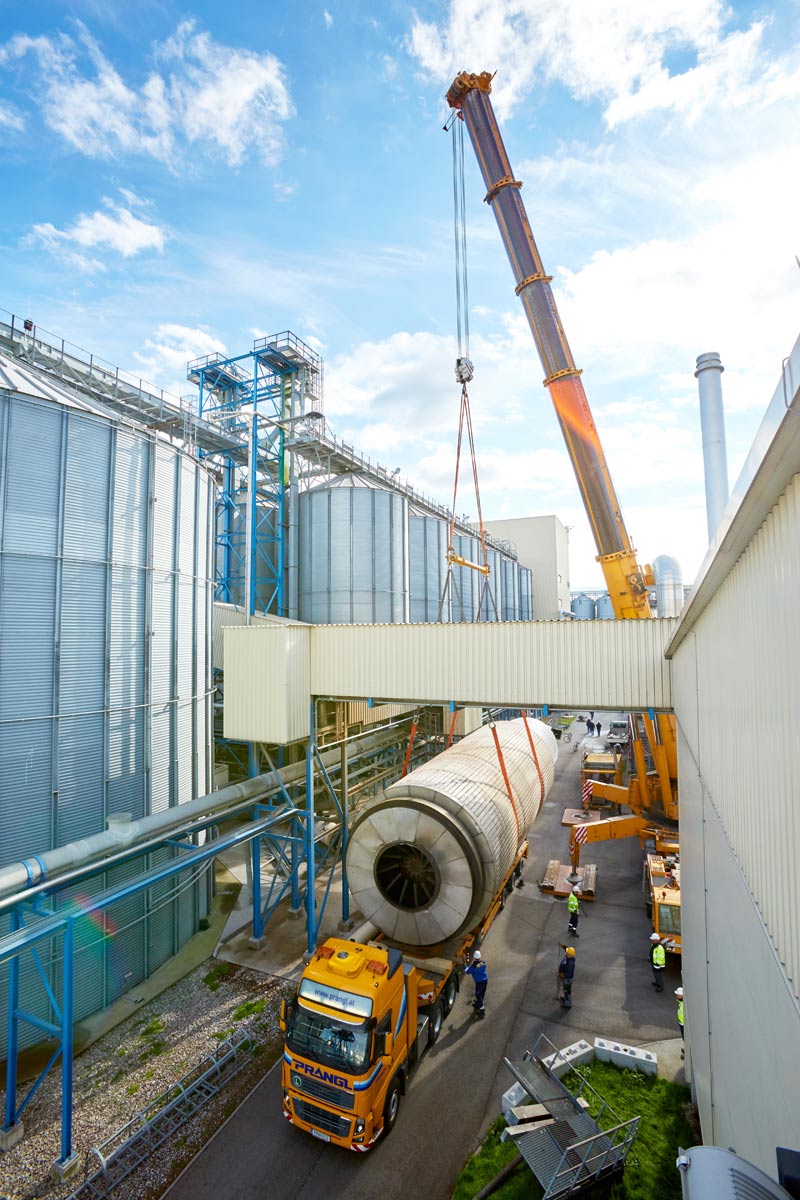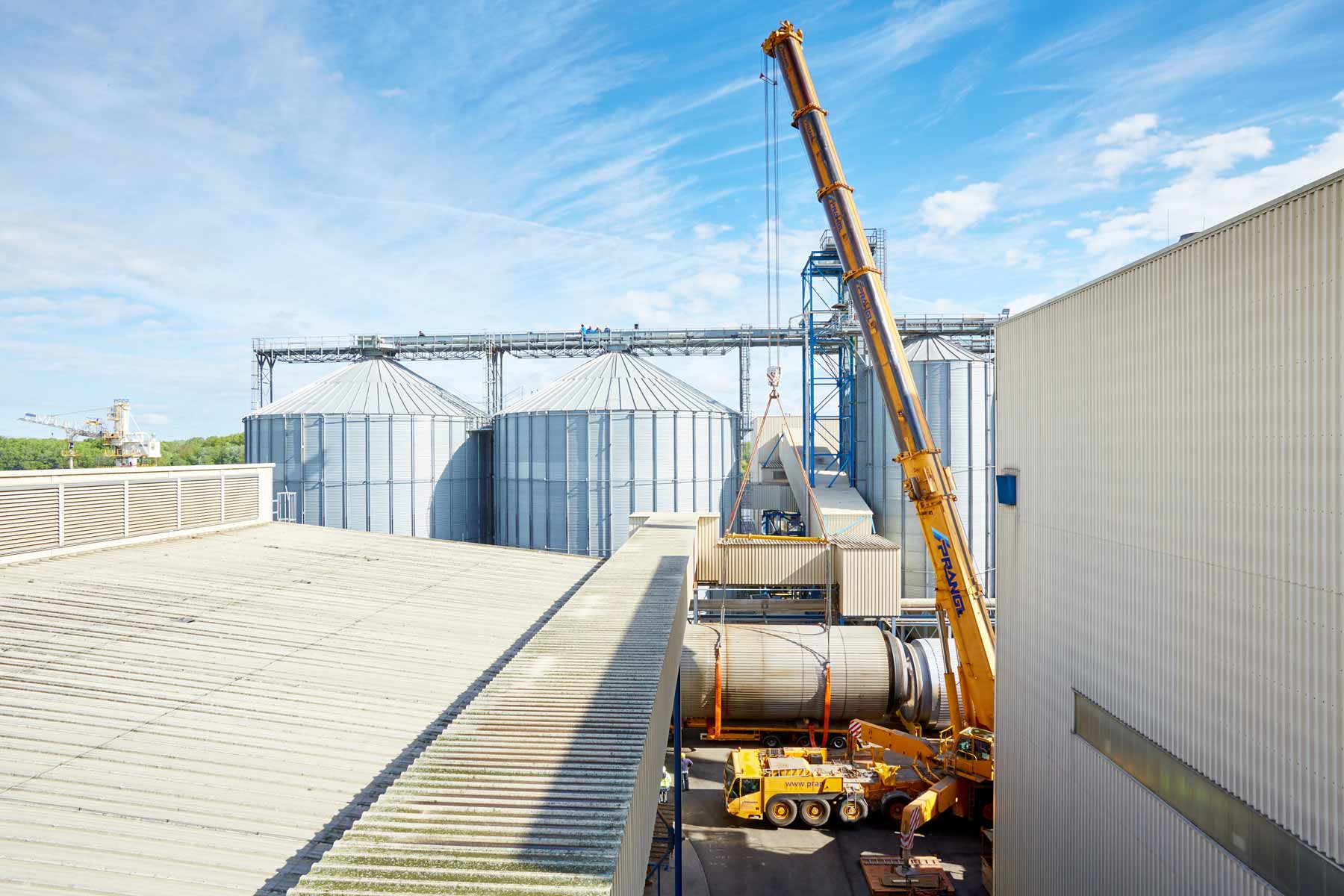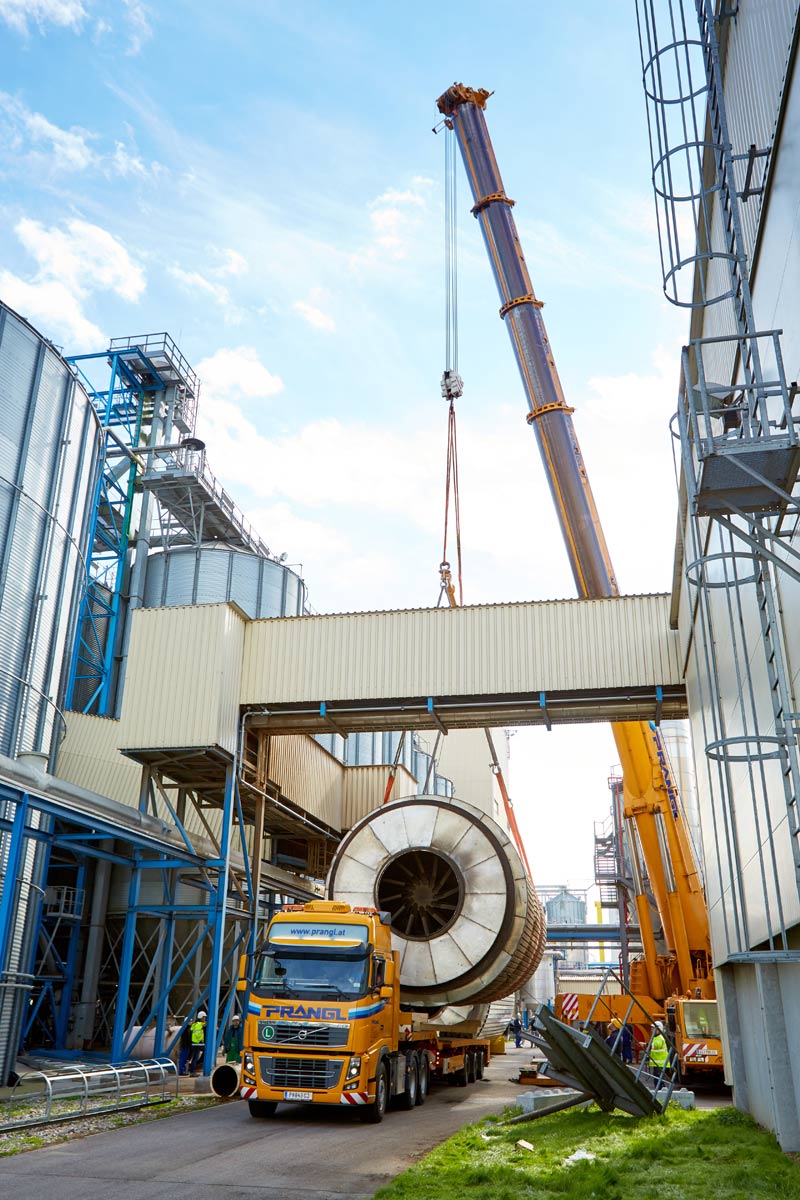 The challenge
Challenge for telescopic cranes, forklift trucks and aerial work platforms
Prangl supported the planned maintenance of the Agrana with up to ten machines in operation at the same time. A 60 ton and 70 ton telescopic crane were used for various lifting activities in a range of areas of the bioethanol plant. These were further supported by forklift trucks, articulating boom lifts, mast and scissor lifts, as well as a telehandler with operating personnel.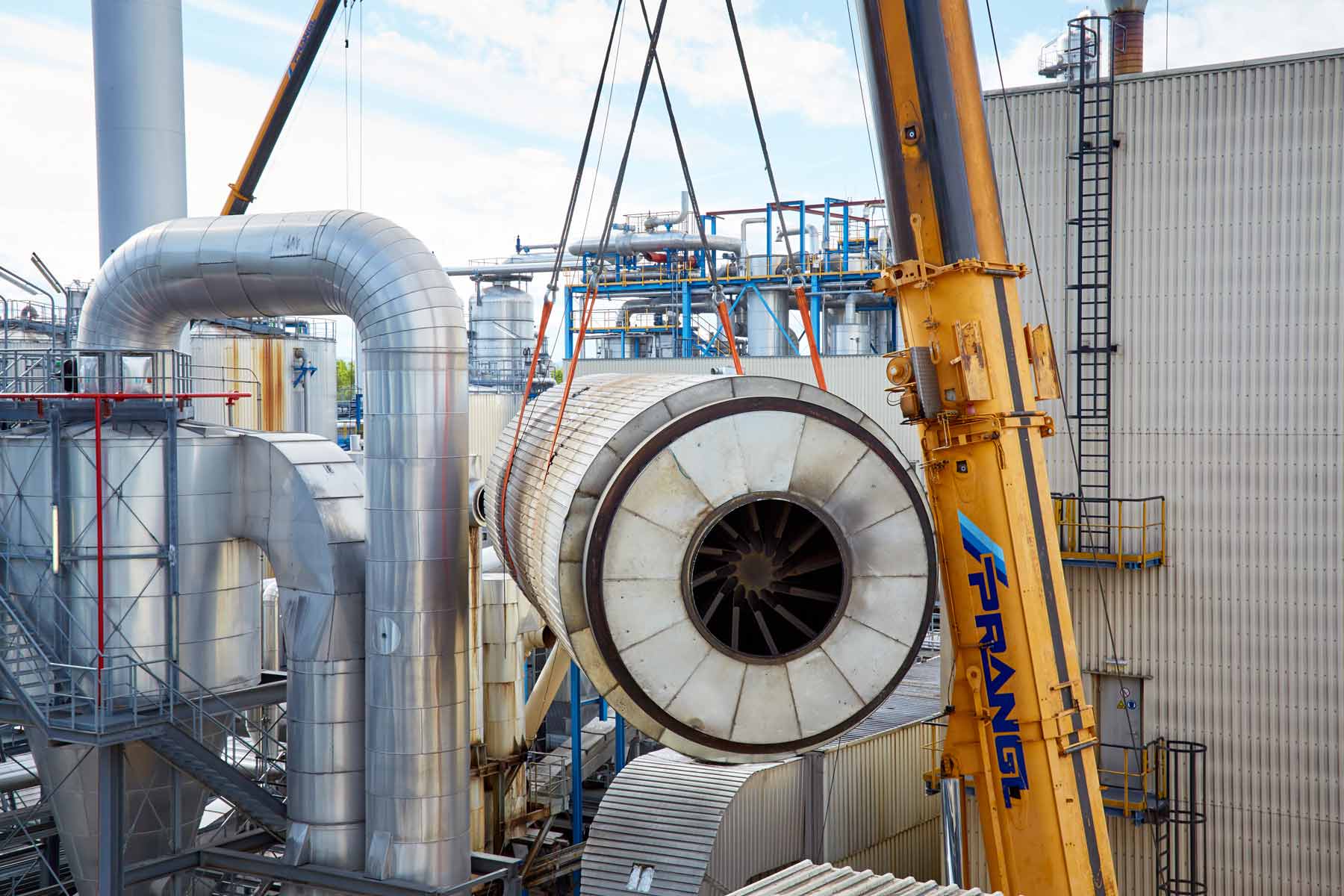 Precise work by the crane drivers in yellow
Prangl had a lot to do on the Agrana premises. However, at the heart of this year's plant standstill was the difficult replacement of a 51 ton drying drum. It was necessary to lift out the old drum and install the new one under the tightest of spatial constraints, namely between existing buildings. Thanks to good pre-planning and the precise work of the crane drivers, these two delicate lifting processes were executed perfectly.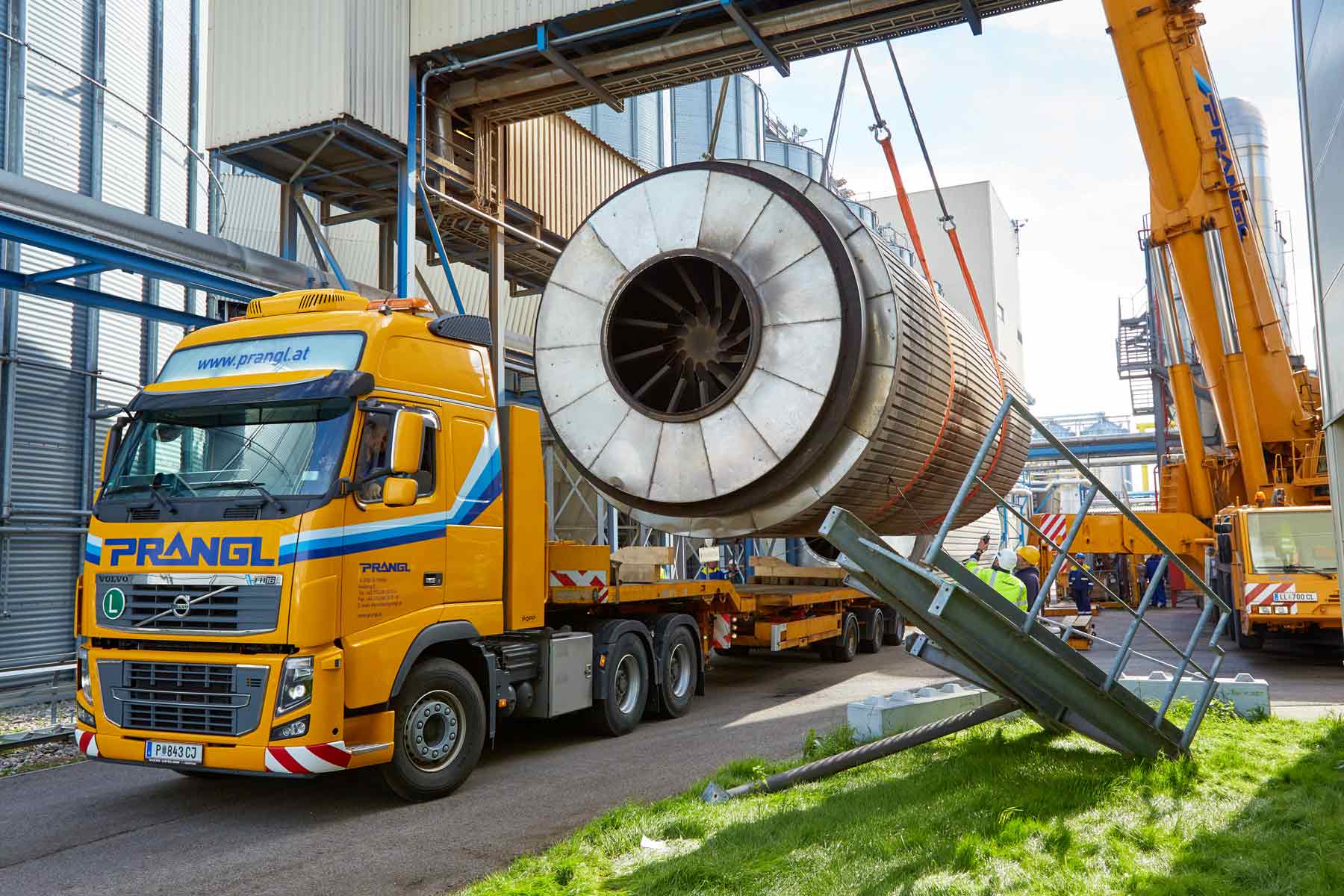 Shifting by articulated lorry
The old drying drum was loaded directly by the large crane onto a Prangl articulated lorry and "shifted" 200 metres on the site. Here, a 220 ton telescopic crane unloaded it for further disposal. The next day, the new - likewise 51 ton - drum was carefully lifted and it was possible to start with the plant dismantling works.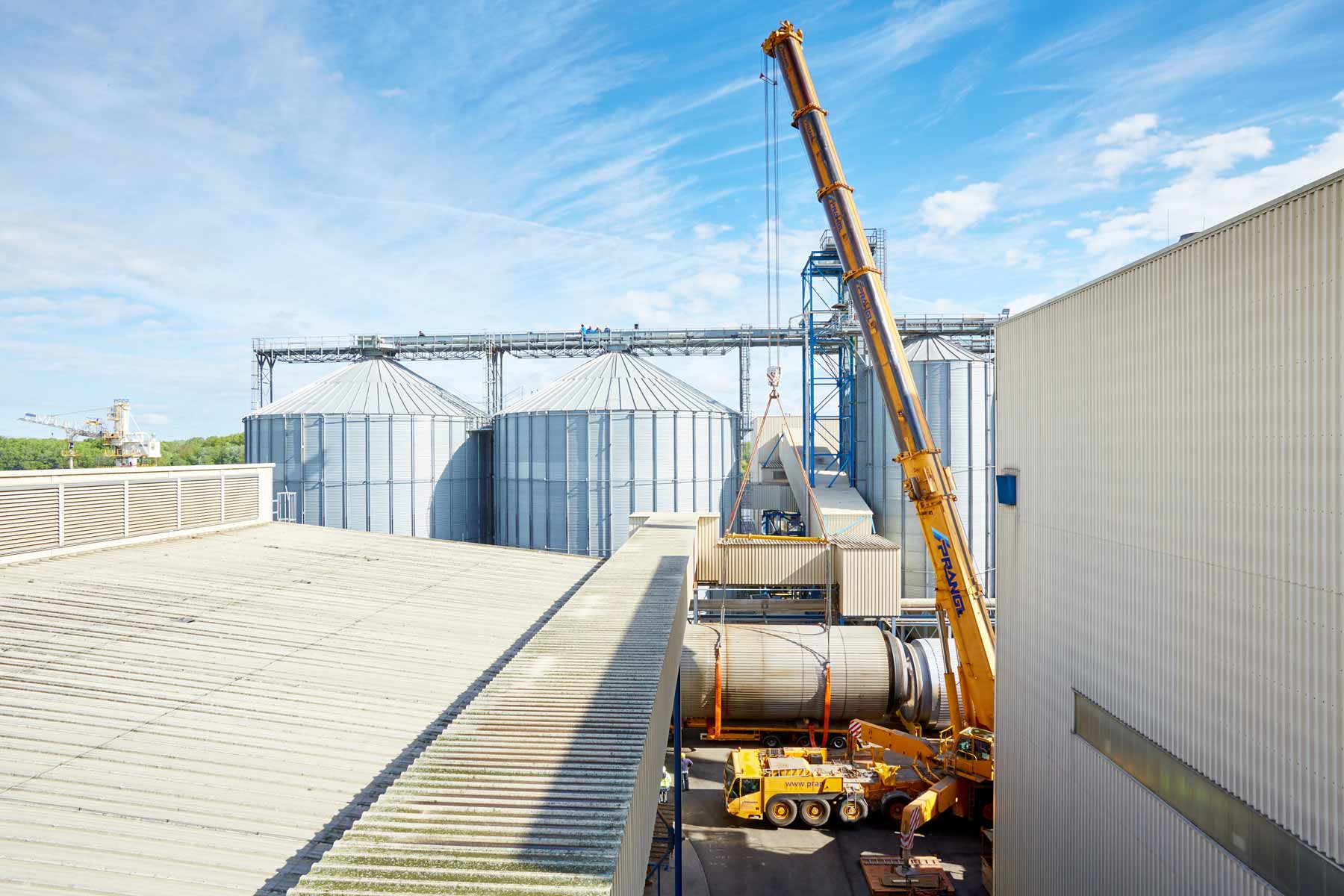 Daily coordination between the customer and the Prangl team
Because only nine days had been allowed for the plant interruption, it was essential to proceed in an extremely coordinated manner. The daily coordination between the customer and the Prangl team functioned so well that all work could be completed according to schedule and to the satisfaction of all those involved. Once again, the experts at Prangl have demonstrated that they "successfully move the customer's world".