January 2019
Lidl
A new Lidl Austria logistics centre will be built in Lower Austria by 2021. Prangl is also involved in the process.
Date:
November 2018 – June 2019
Sales:
Klaus Obertscheider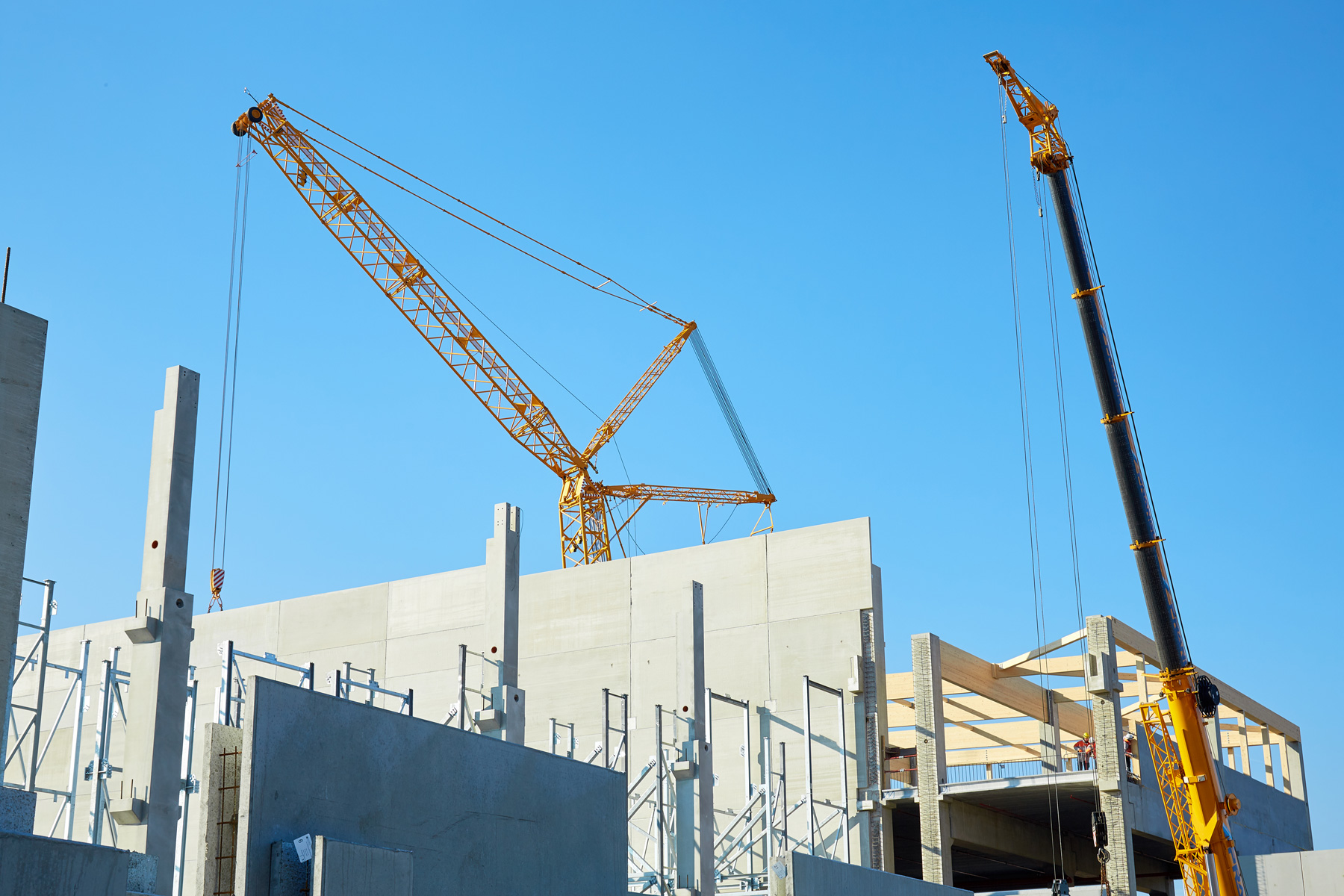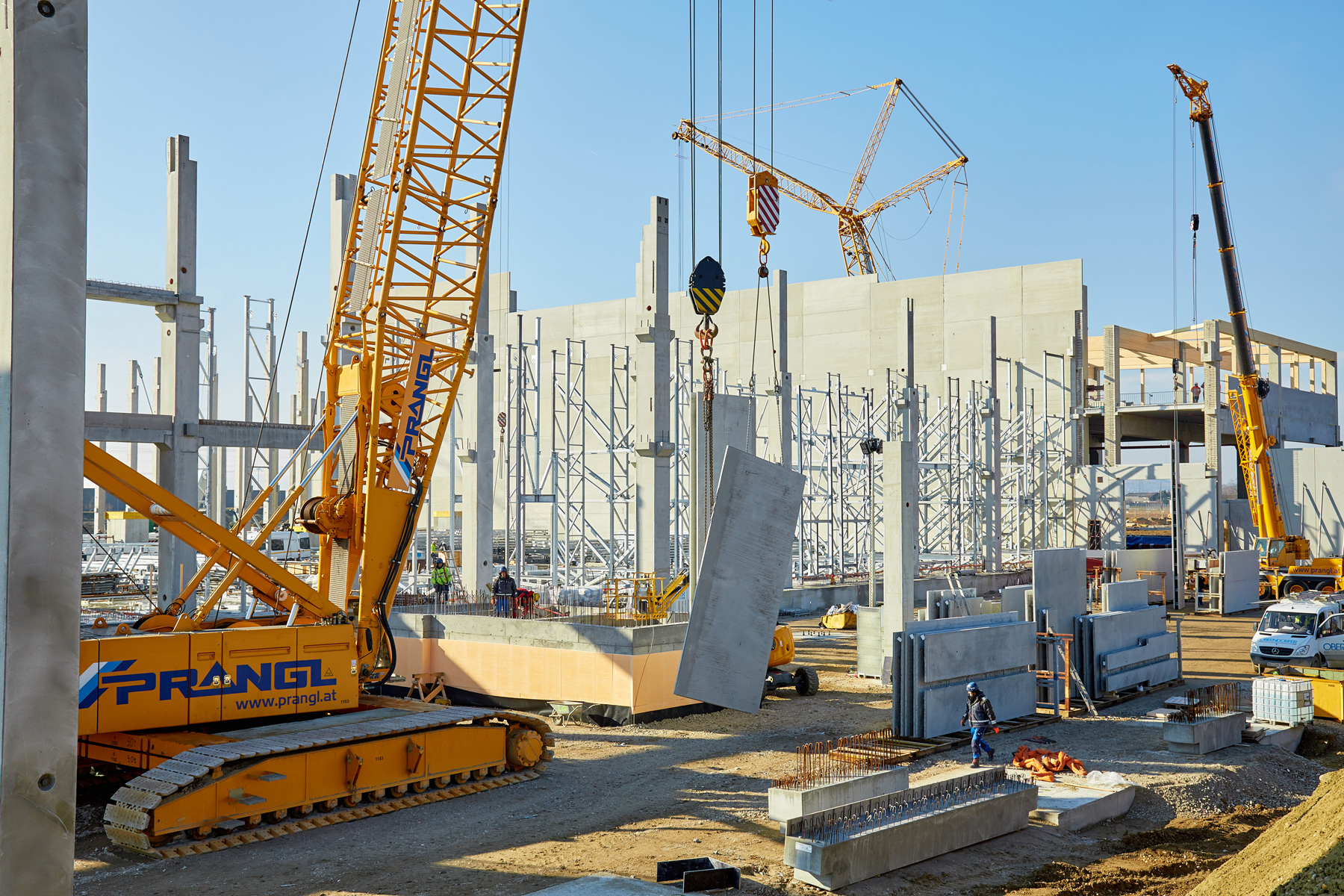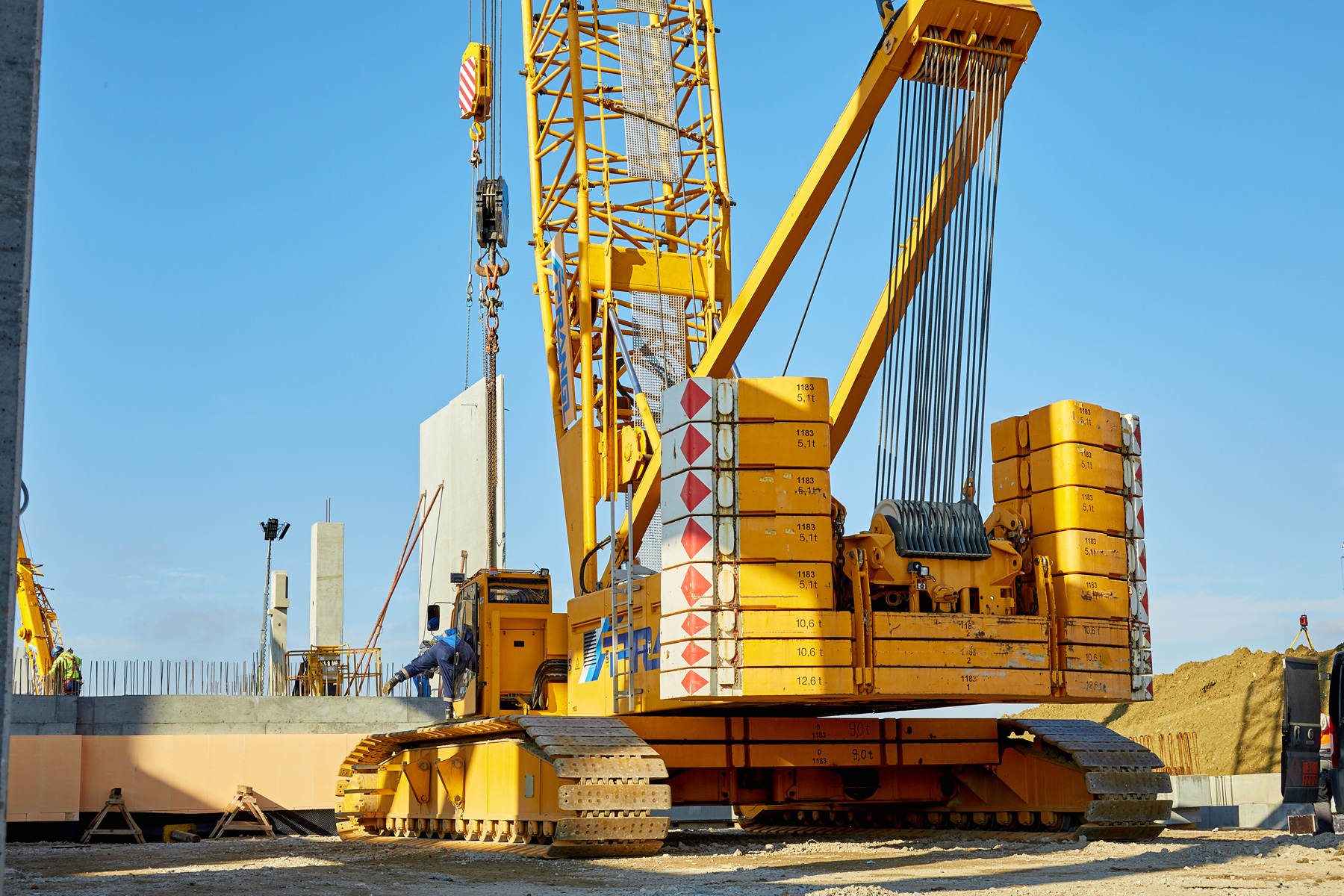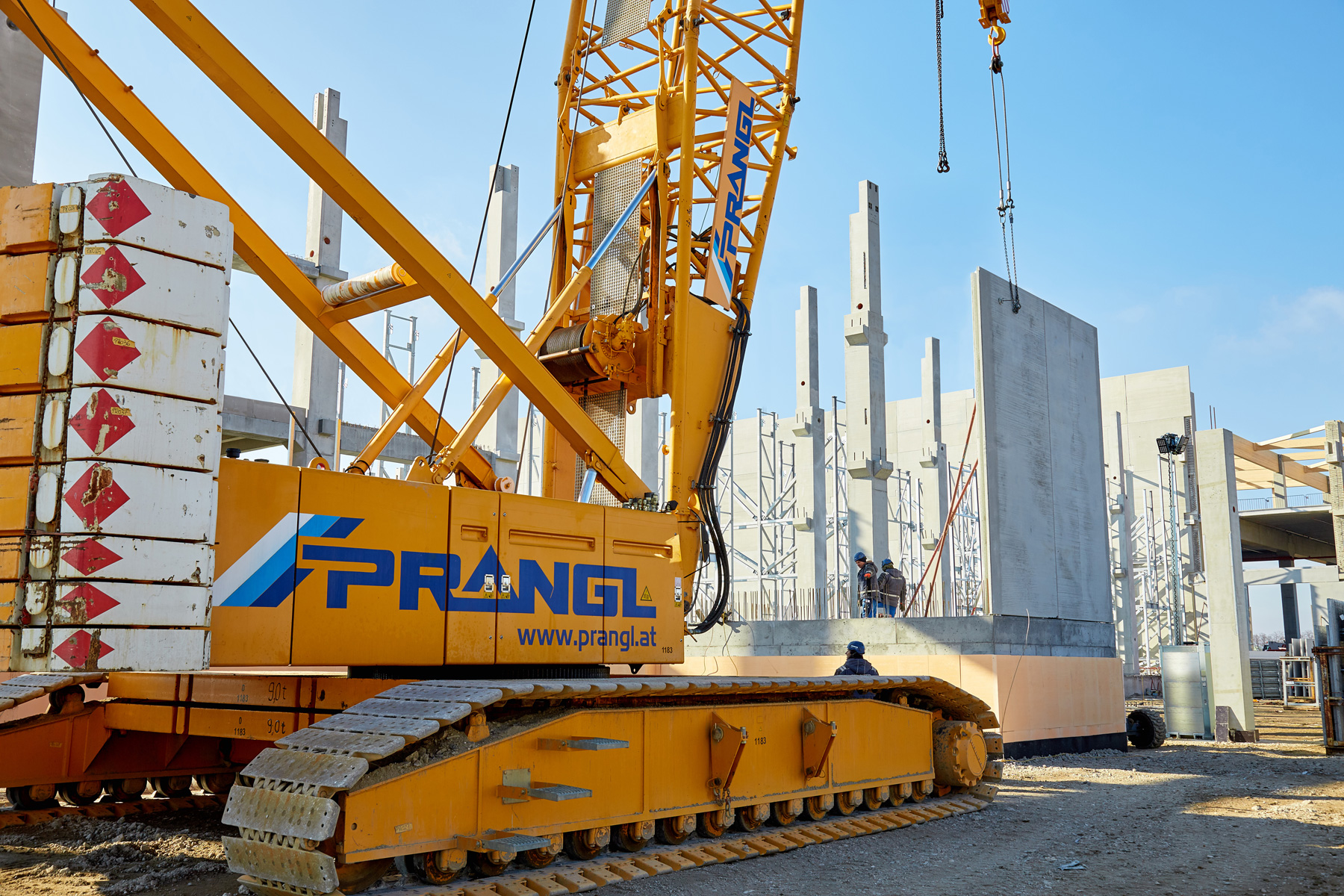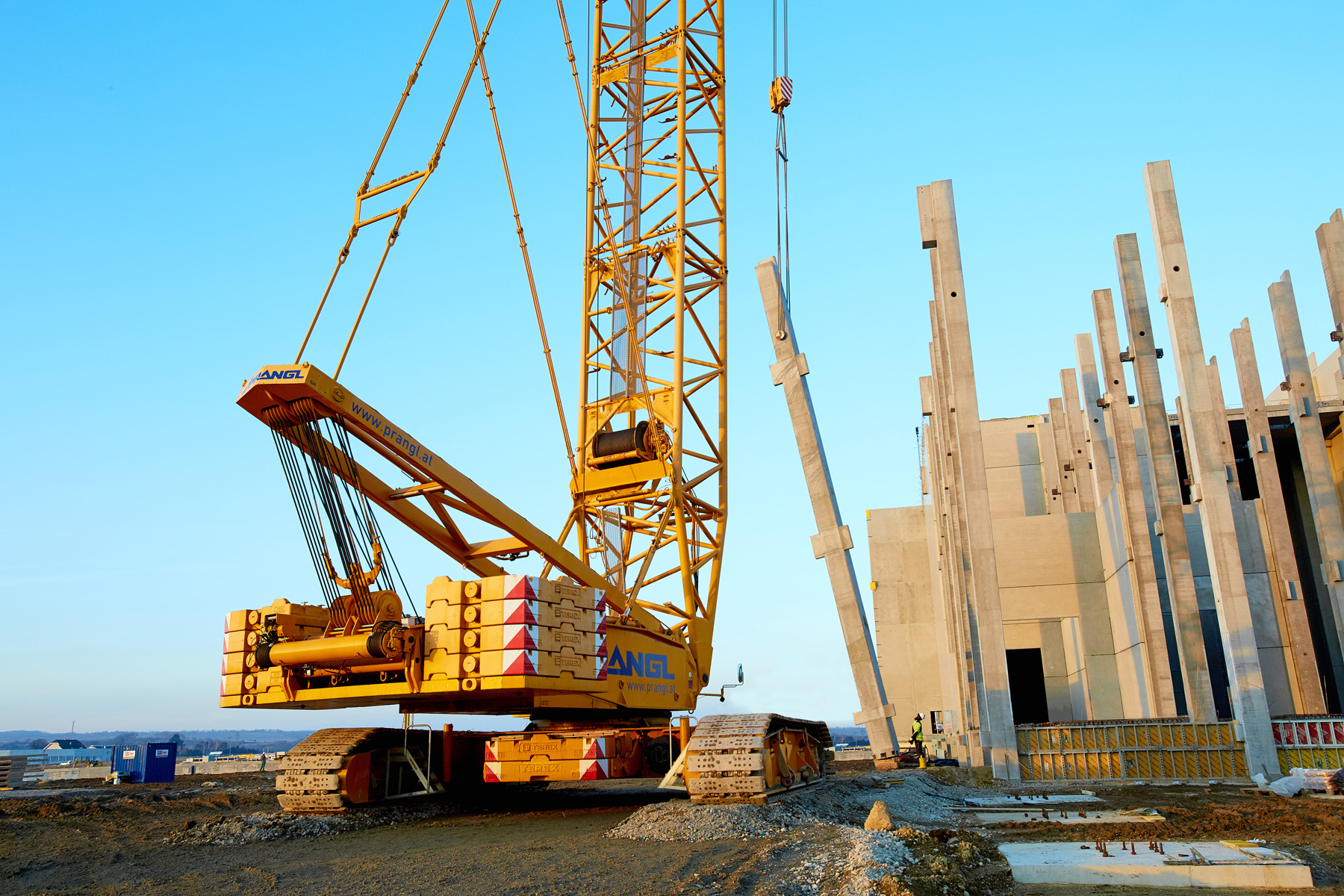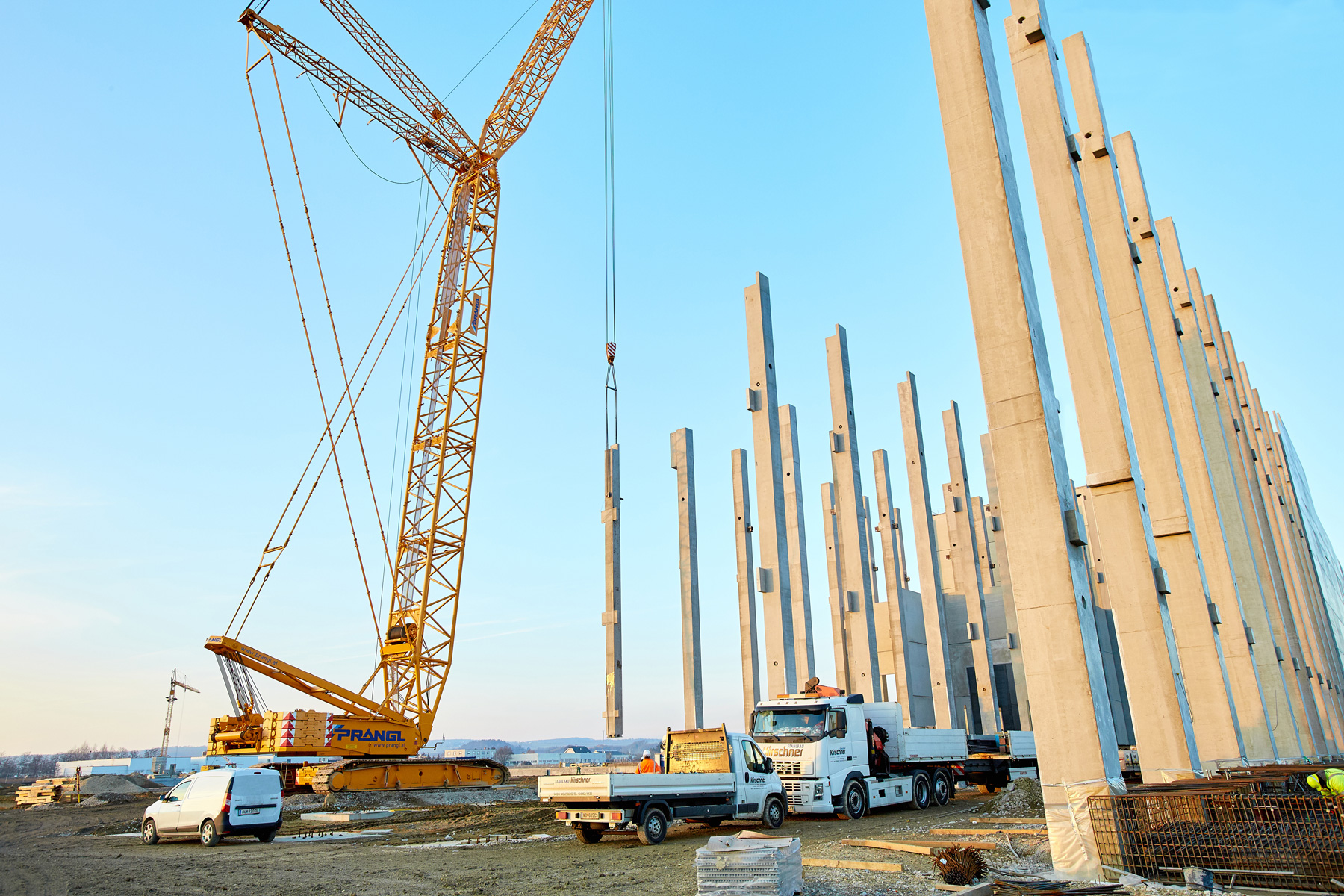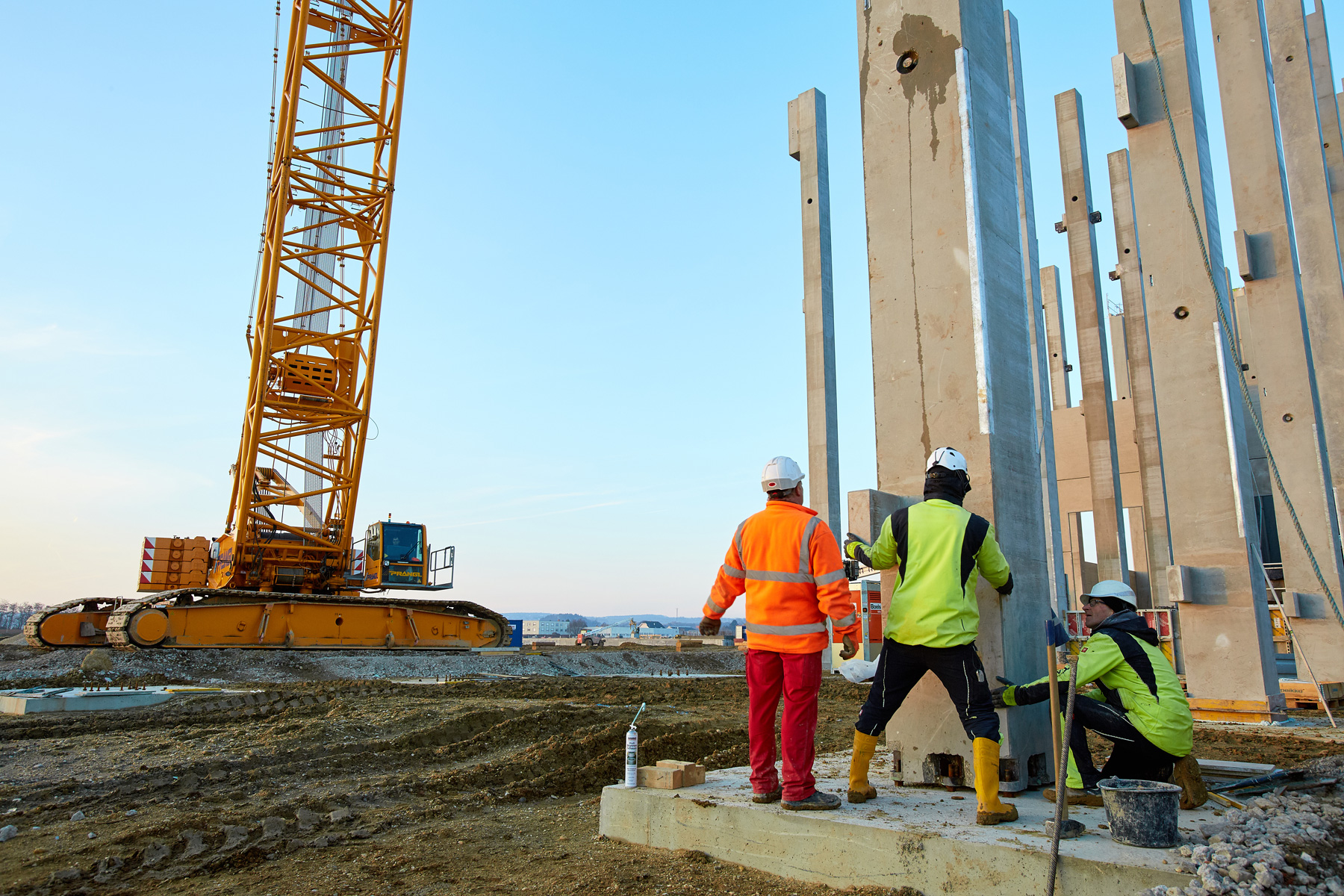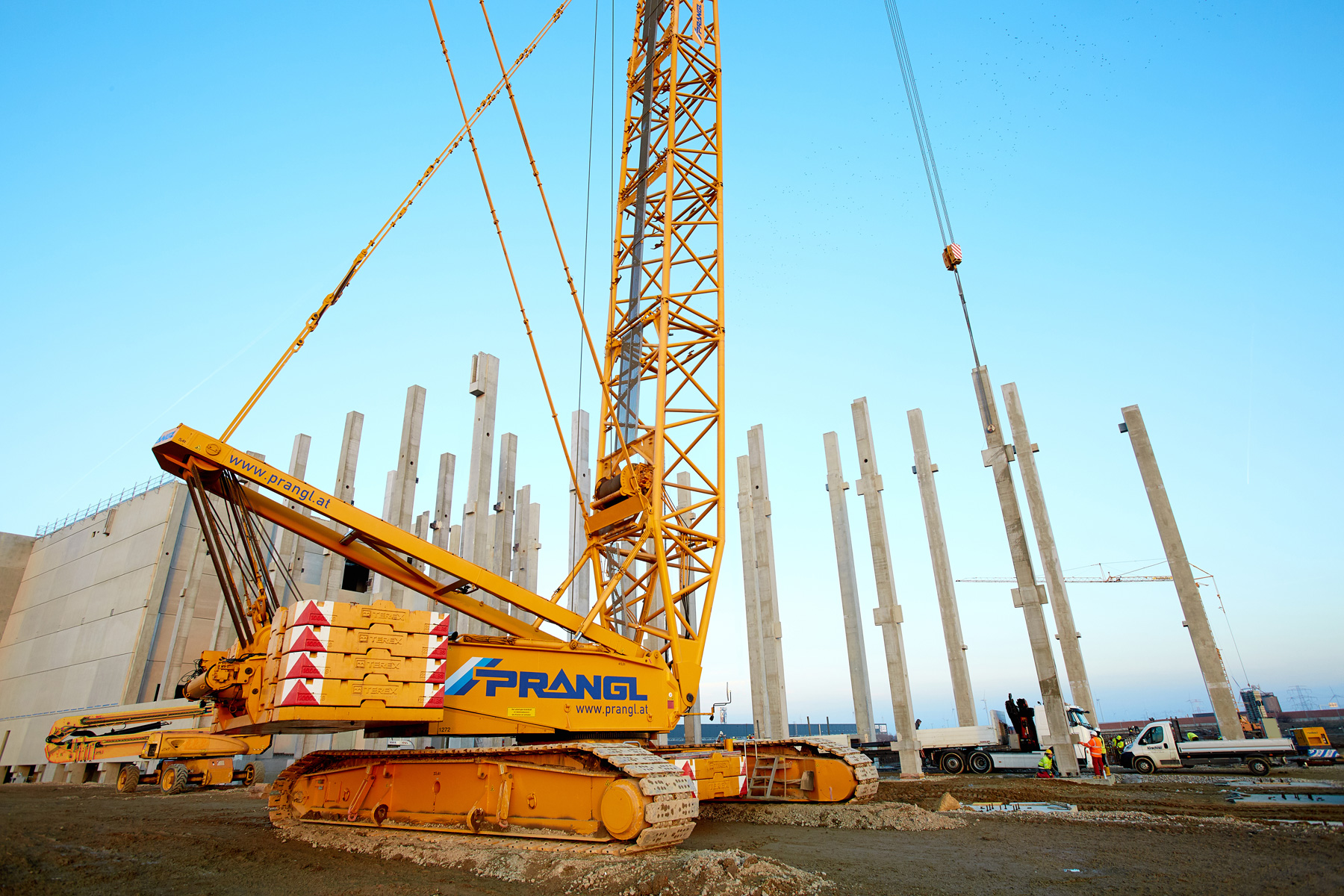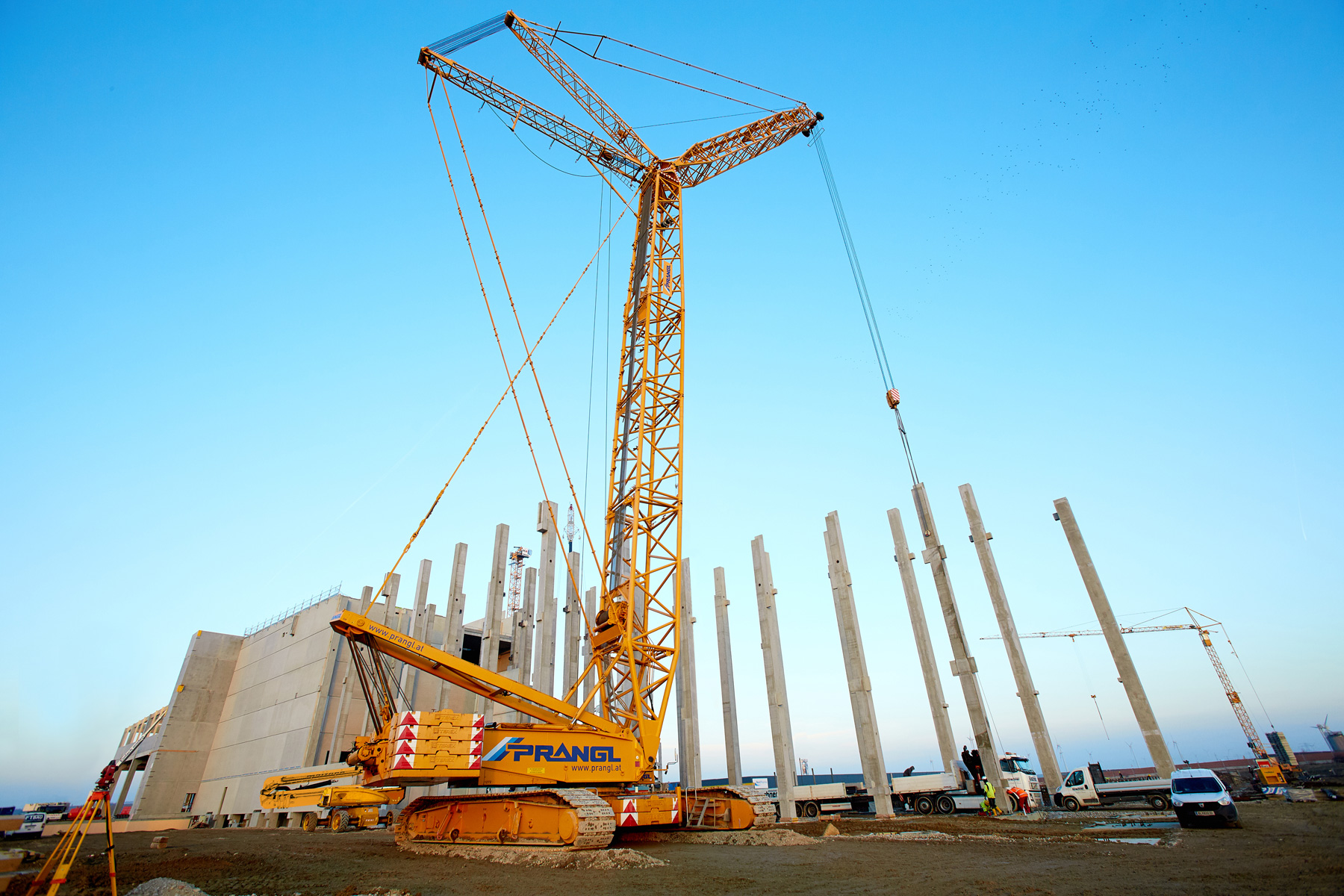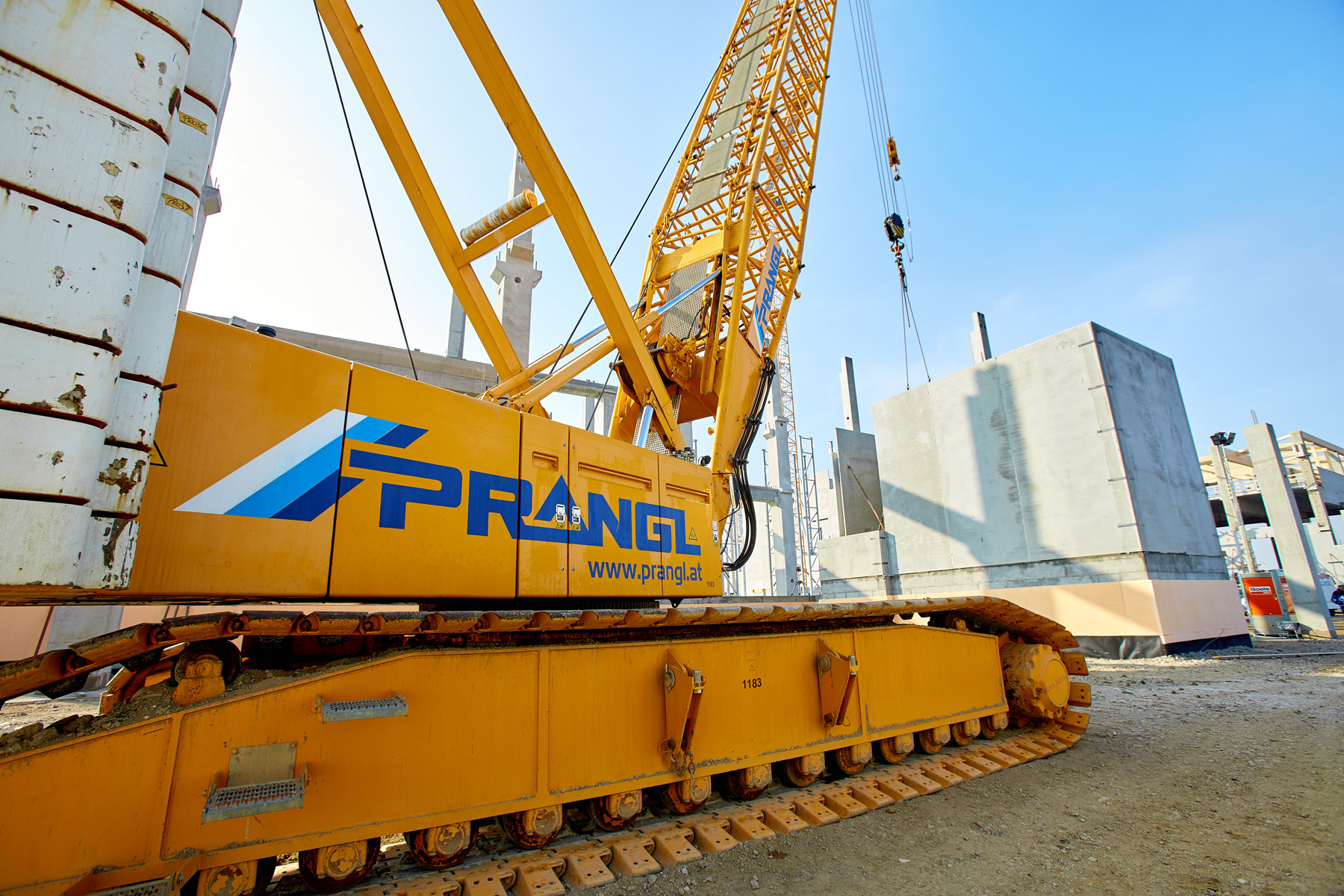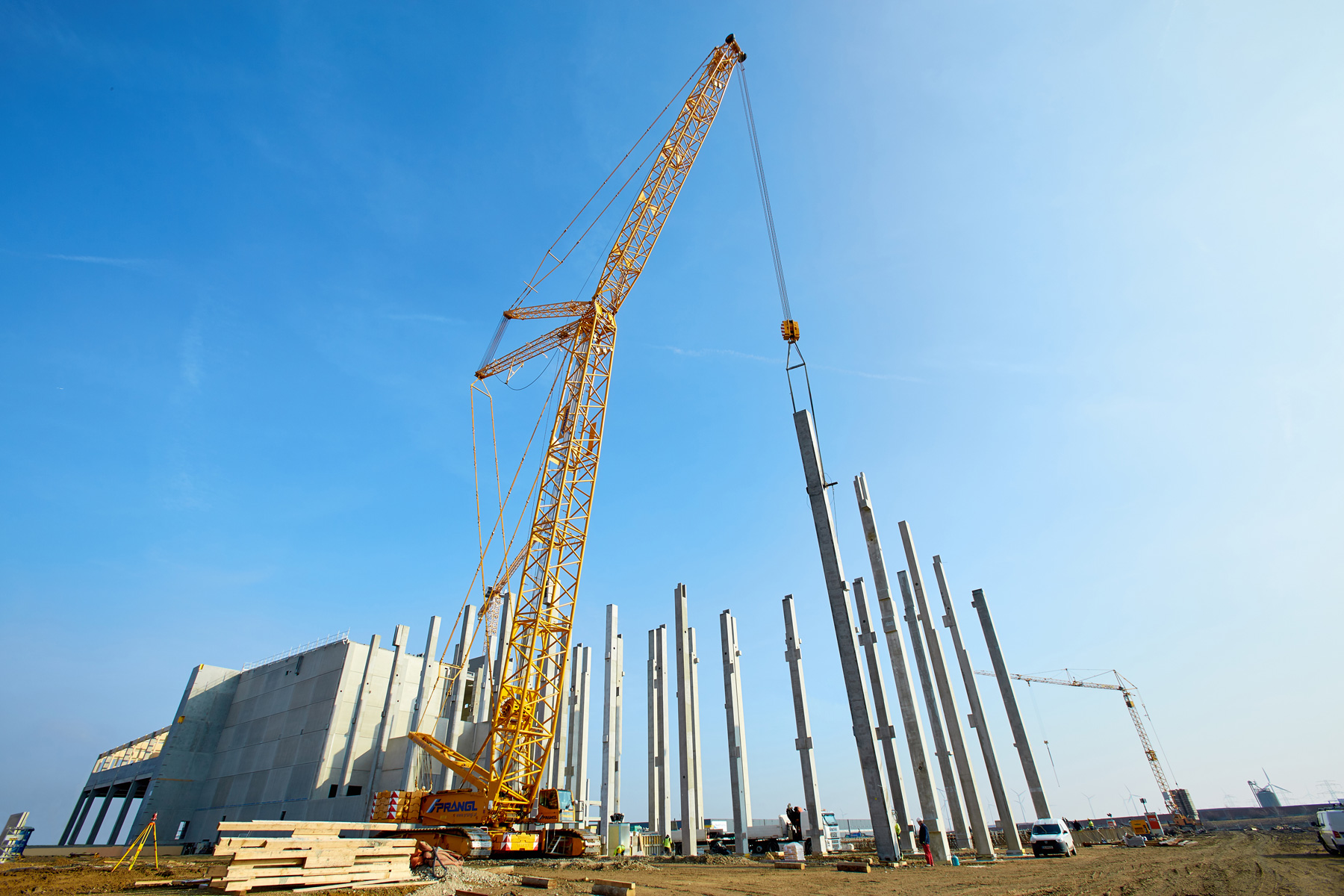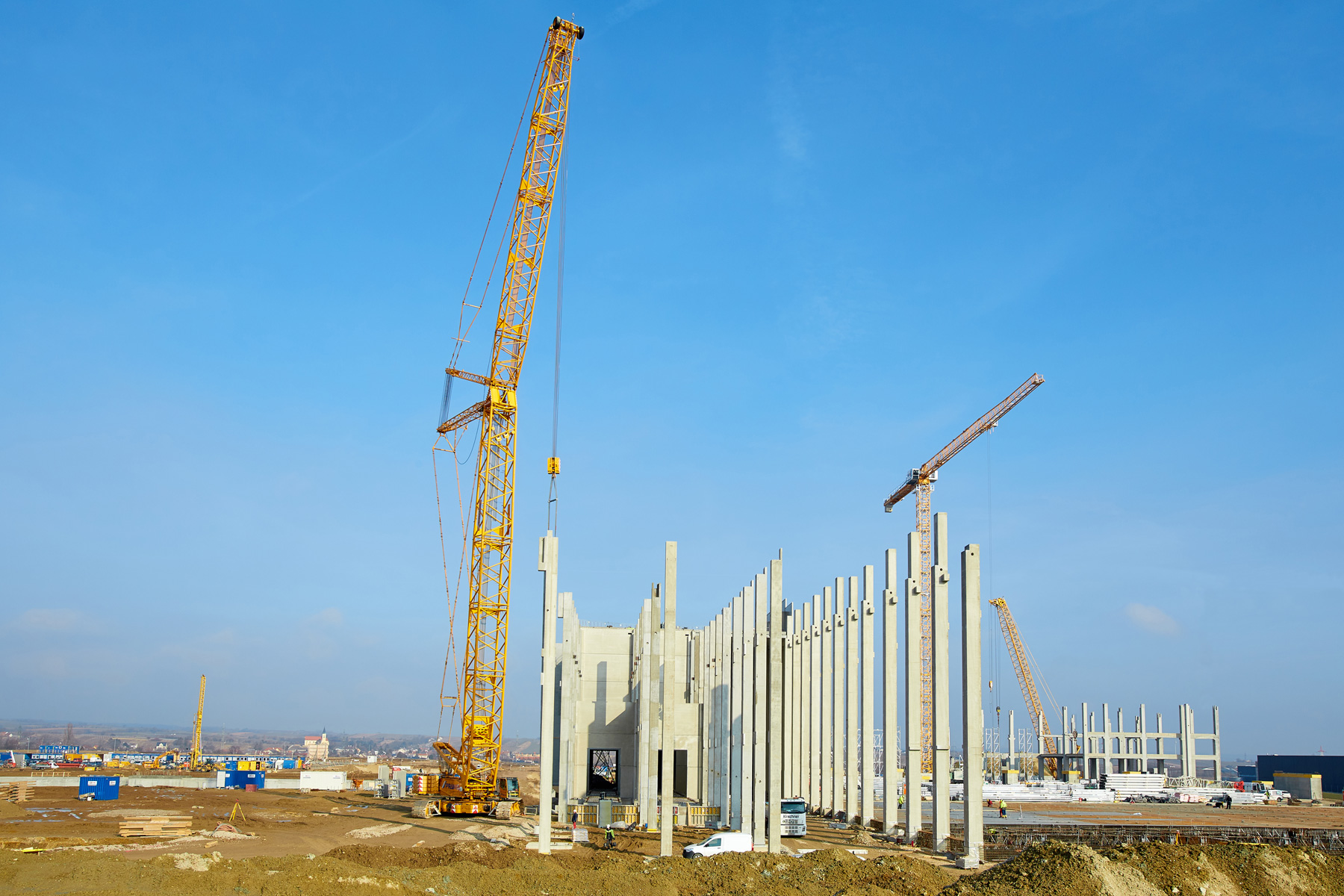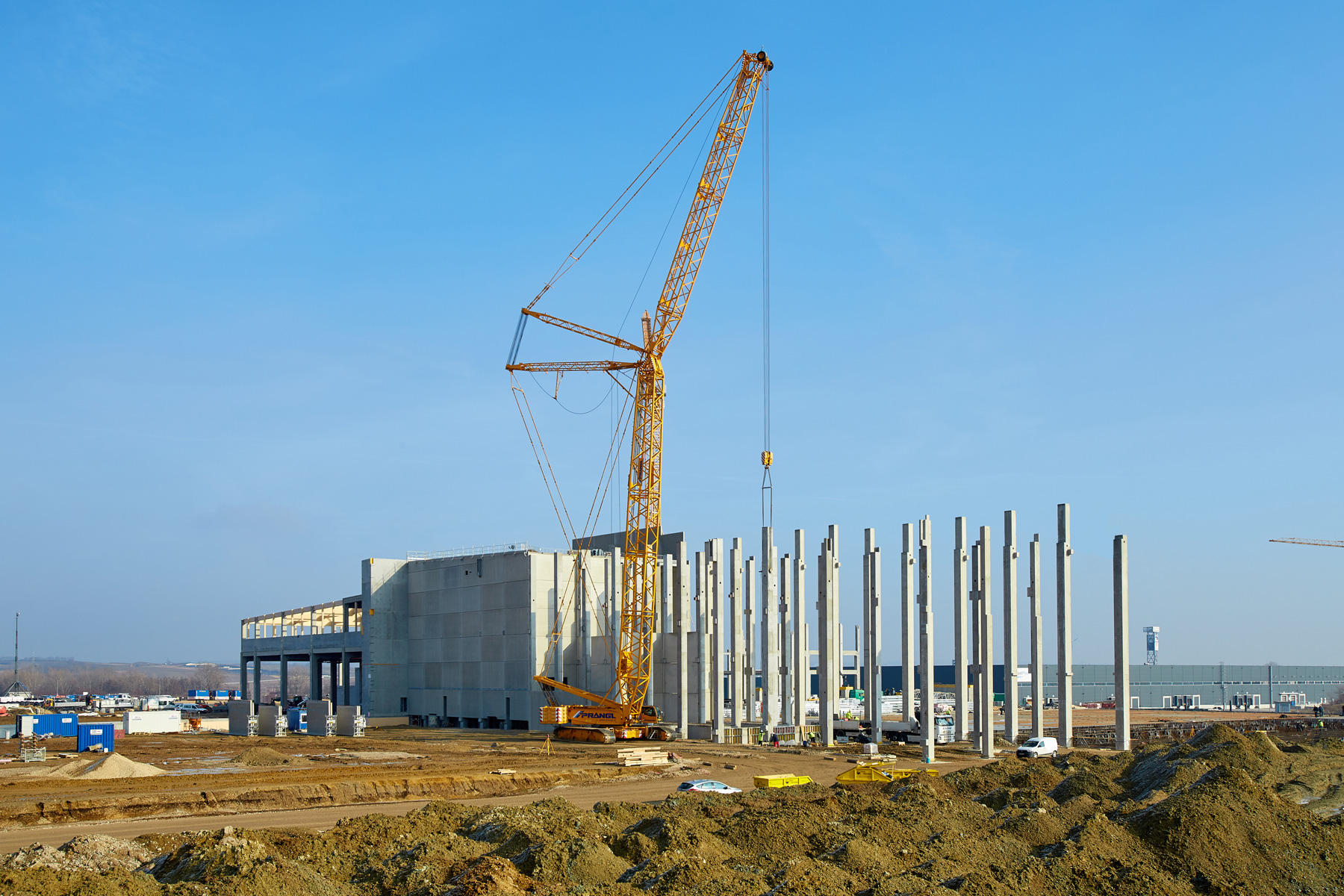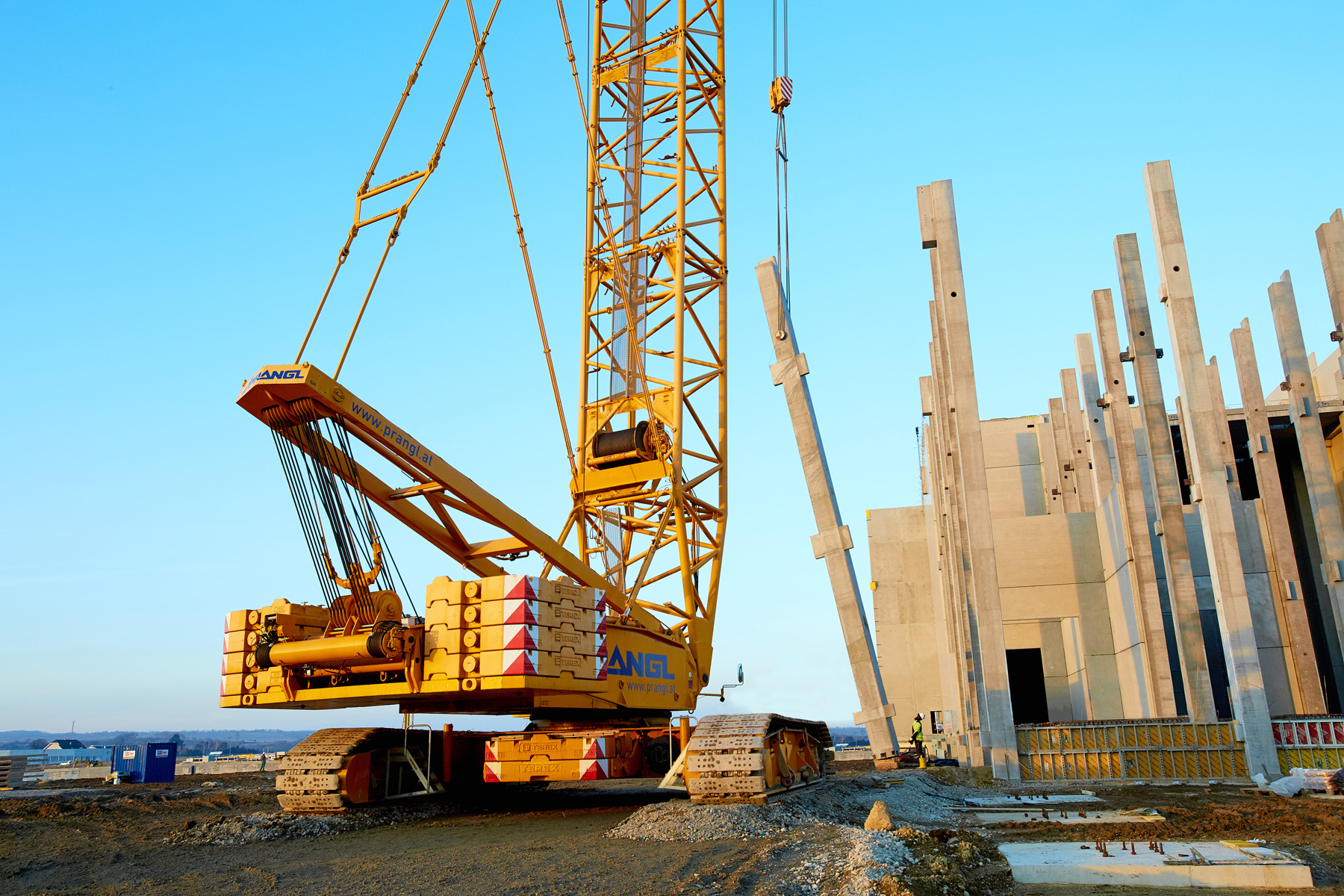 The challenge
Lidl Austria is building a new logistics centre
Lidl Austria is continuing to expand, especially in the greater Vienna area. The logistics centre in Müllendorf, which currently supplies this exact area, cannot provide the necessary capacity for further expansion. 150 million Euros will be invested in Großebersdorf and 240 new jobs will be created. The new logistics centre will be one of the largest within the Lidl Group.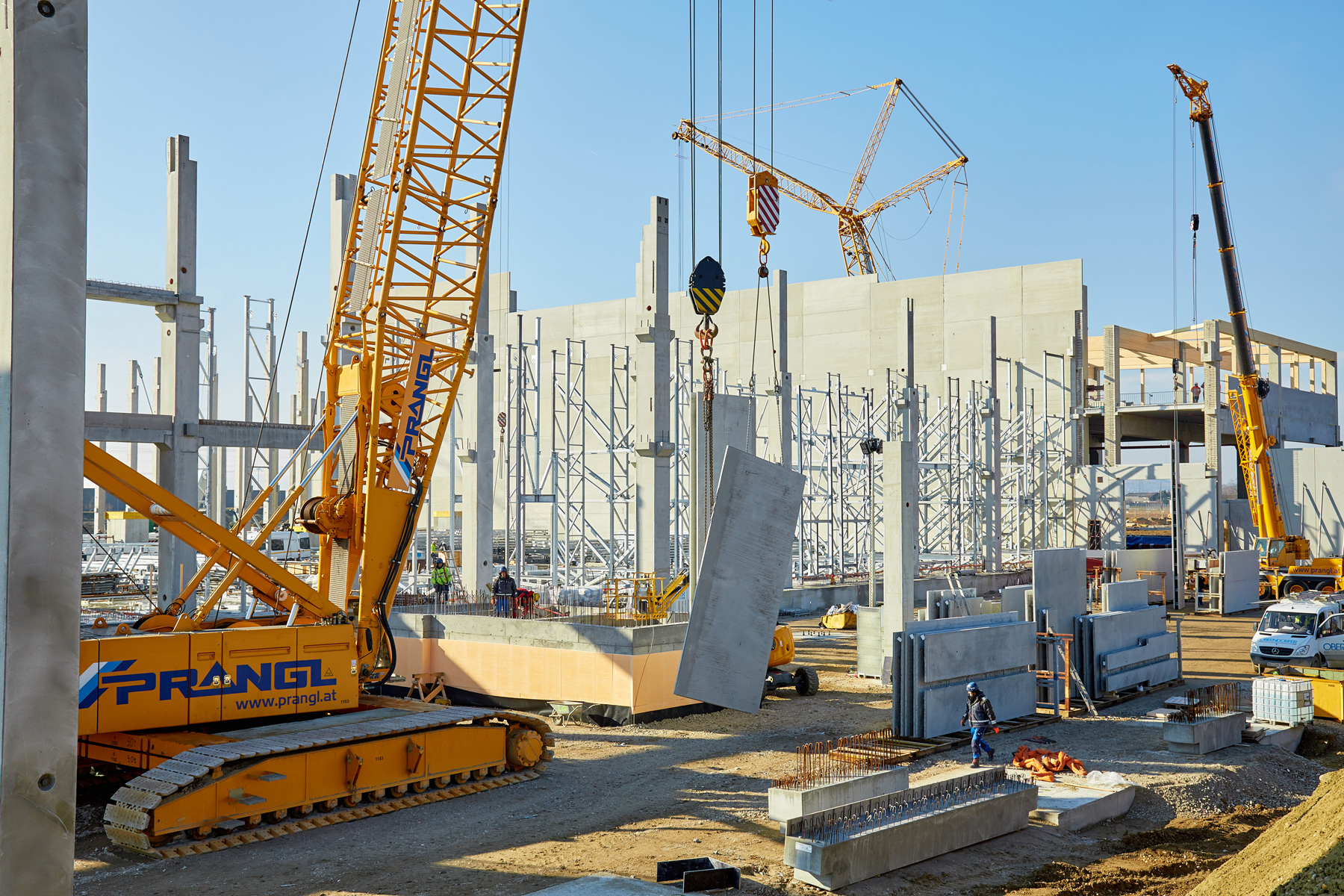 Prangl is providing telescopic cranes and crawler cranes
The new logistics centre is to be built in the record time of 2 ½ years. This requires experienced companies. One of them is Prangl, which will be providing telescopic cranes and crawler cranes. Class 100, 120, 250 and 300 ton telescopic cranes were used to lift the quivers and light pre-cast concrete elements. The heavy prefabricated parts (columns, cassette ceilings and beams) with lengths of up to 24 metres and individual weights of up to 54 tonnes were brought in with two crawler cranes, a 280-tonner and a 400-tonner.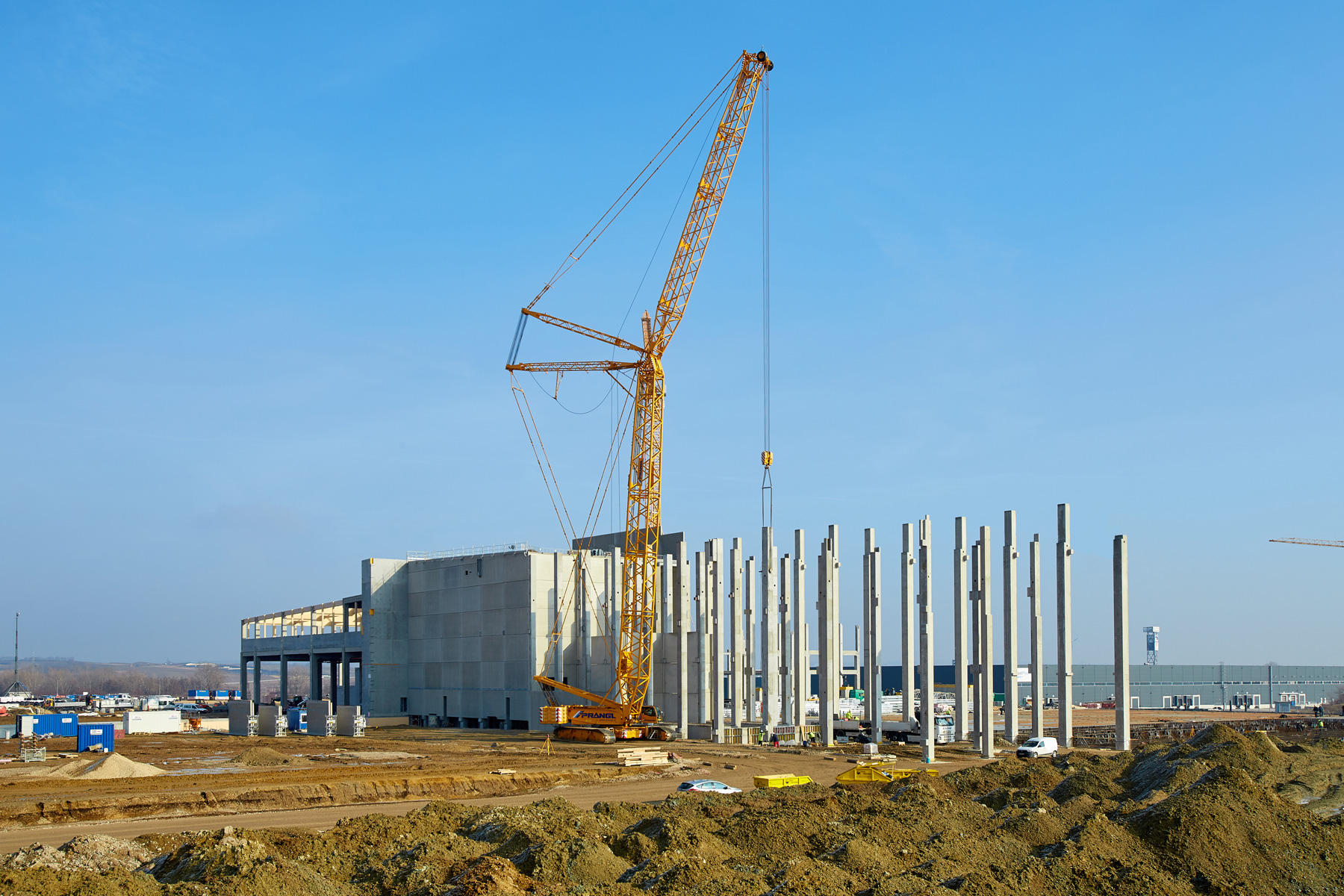 Optimised processes thanks to Prangl's crane know-how
In order to be able to act within a tight timeframe, good coordination is required on site, but also very precise planning in advance. Since Prangl's experts were involved in the assembly and construction site planning from the very beginning, a great deal of crane know-how has been brought in and all processes adapted accordingly.