February 2020
Airport
Vienna Schwechat airport is getting a spectacular bridge. Prangl was there with Austria's most powerful telescopic crane.
Date:
09.02.2020 – 10.02.2020
Sales:
Klaus Obertscheider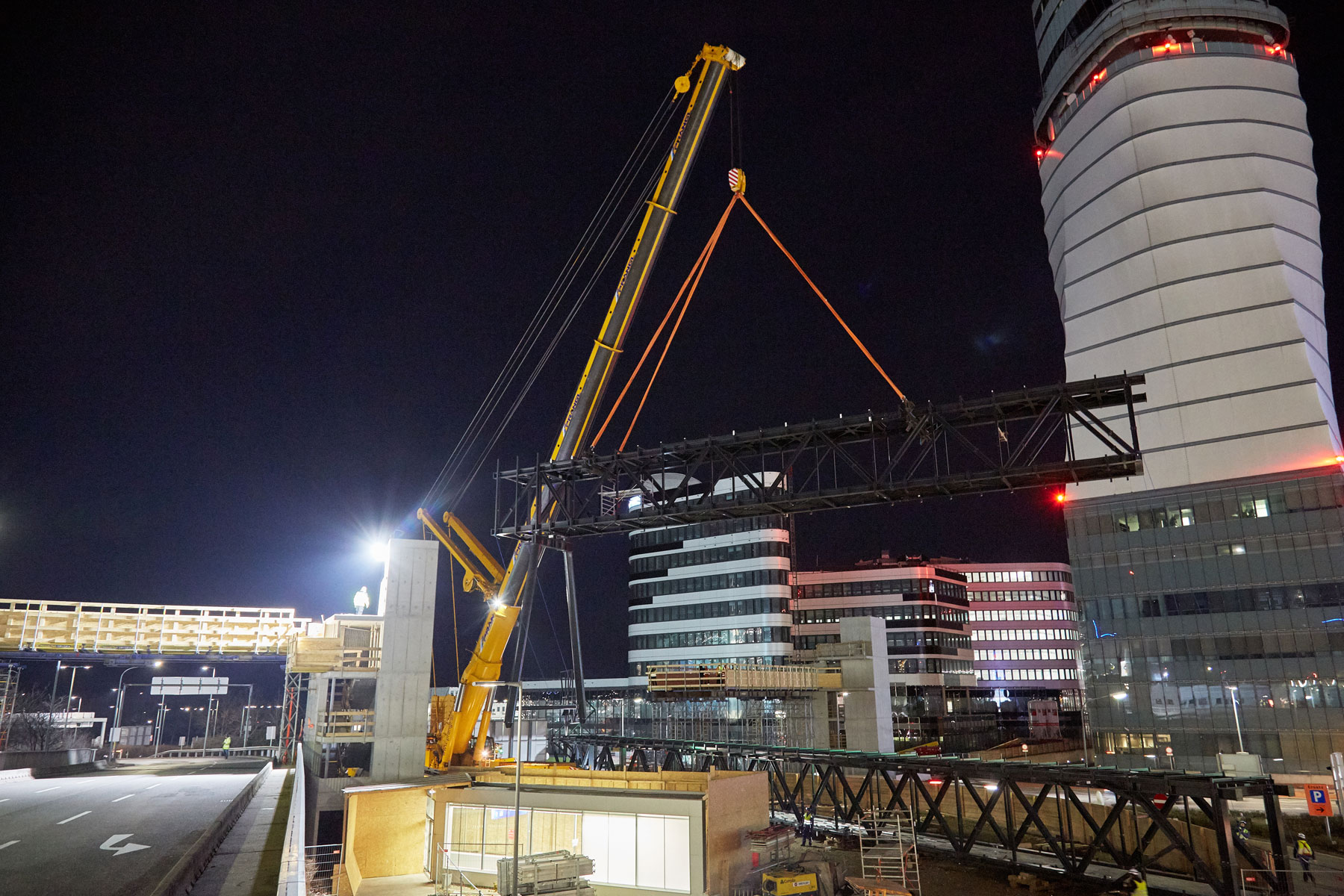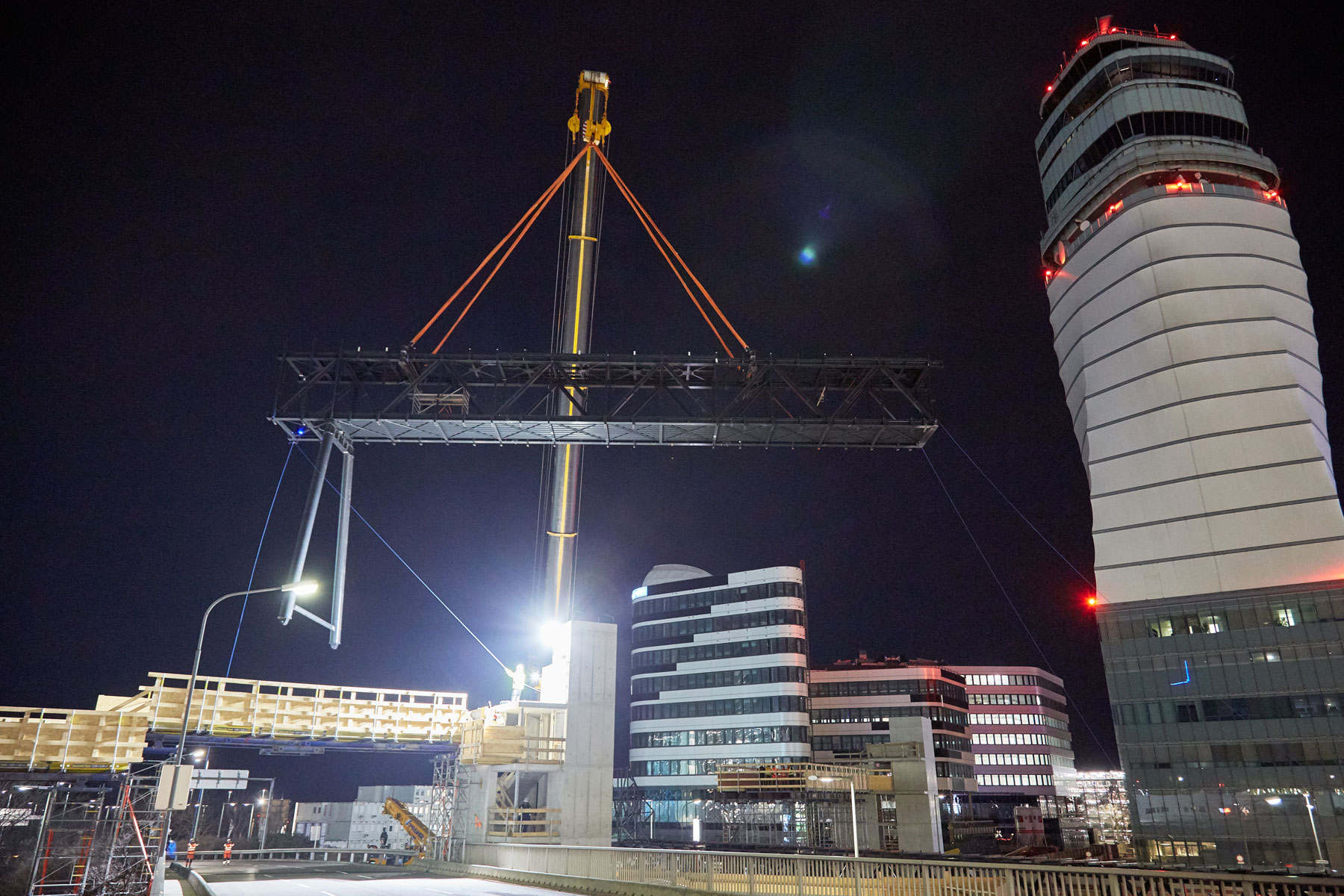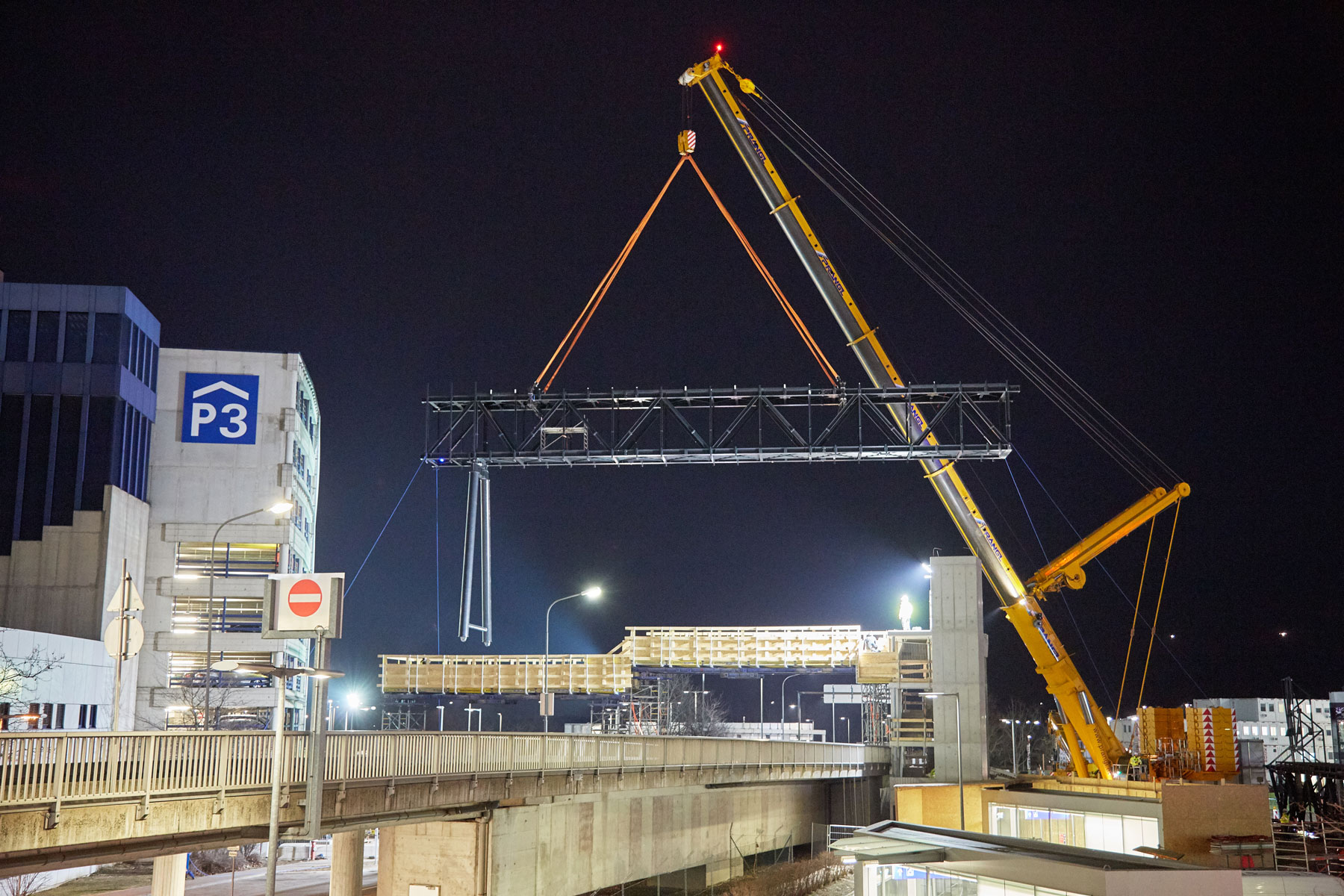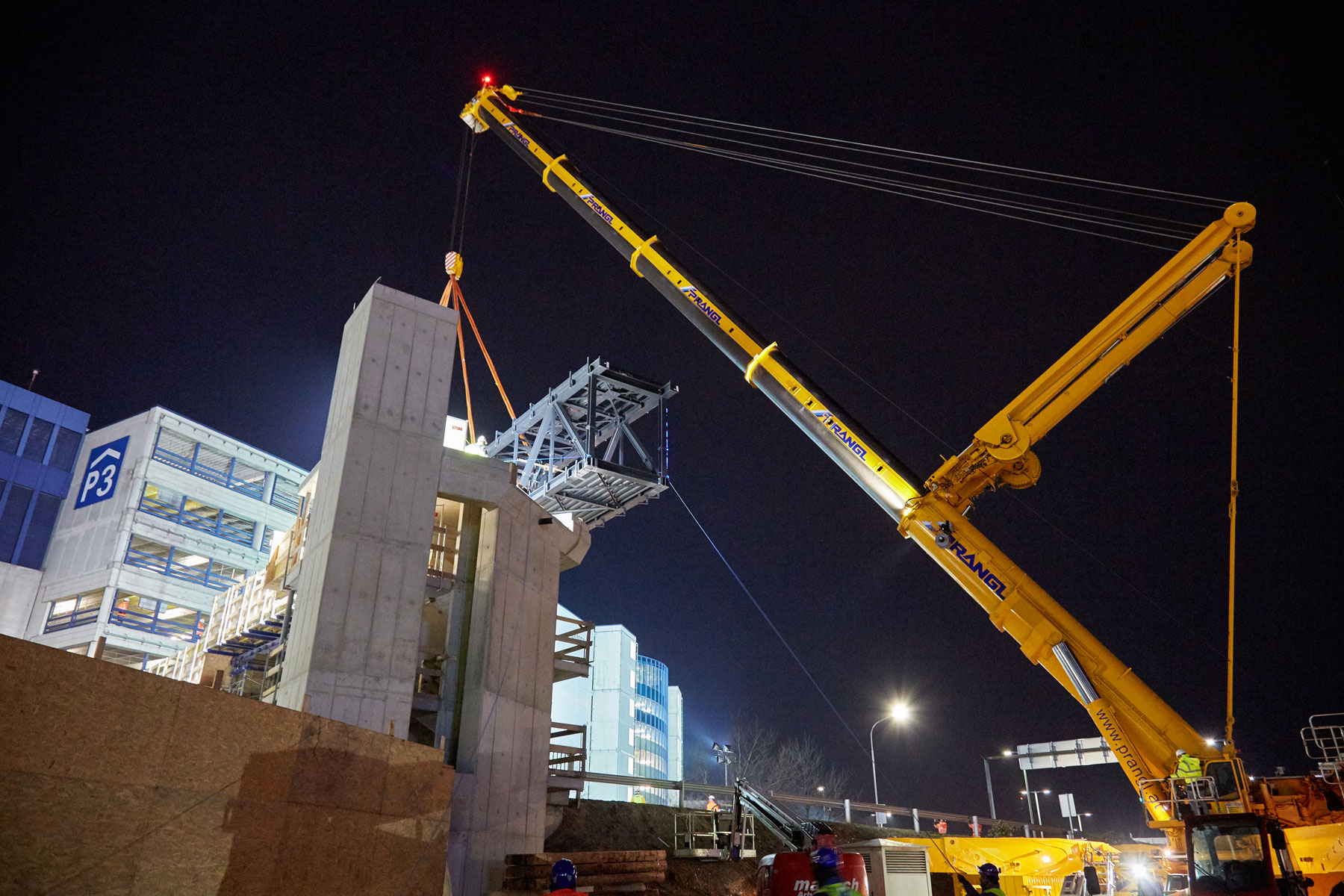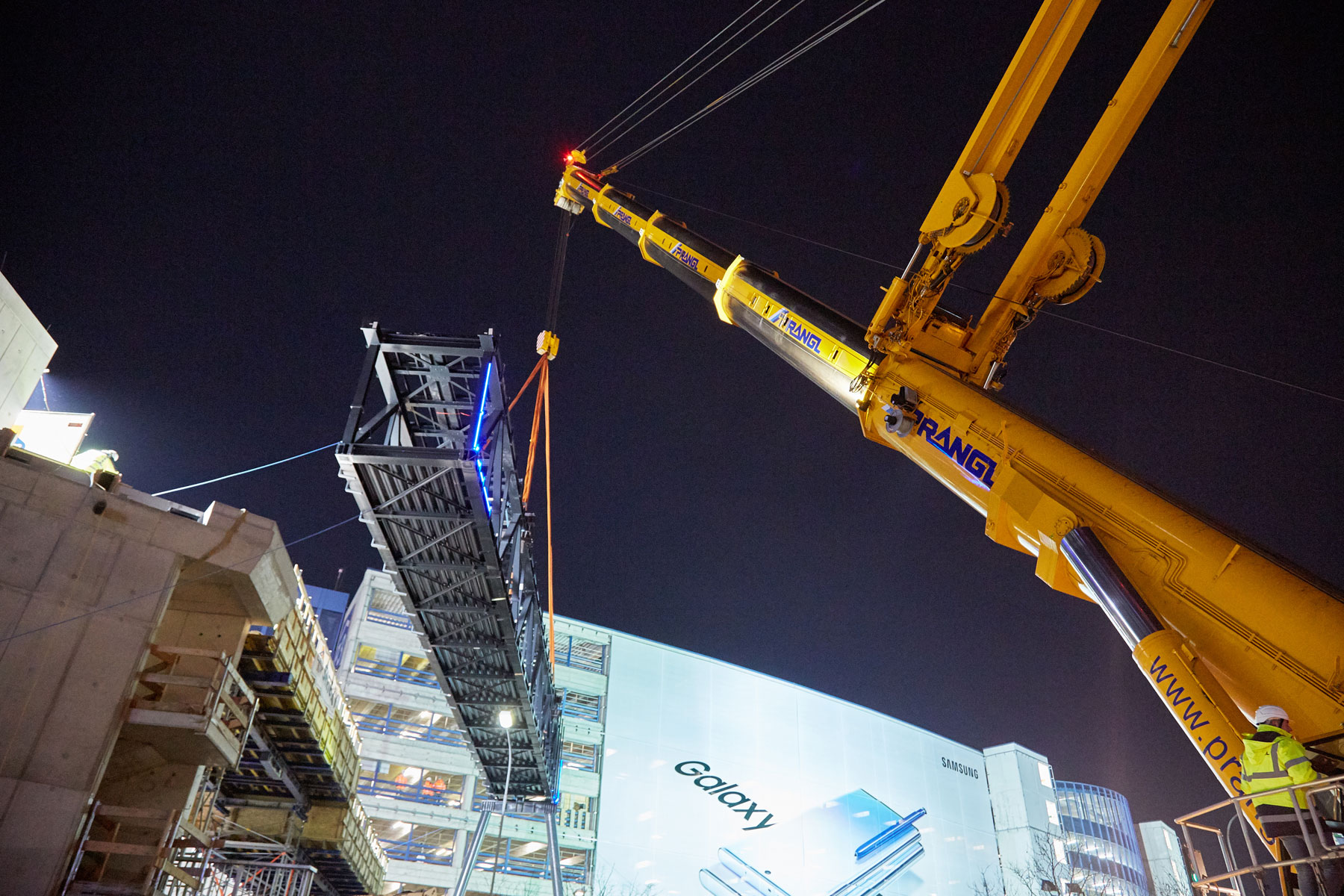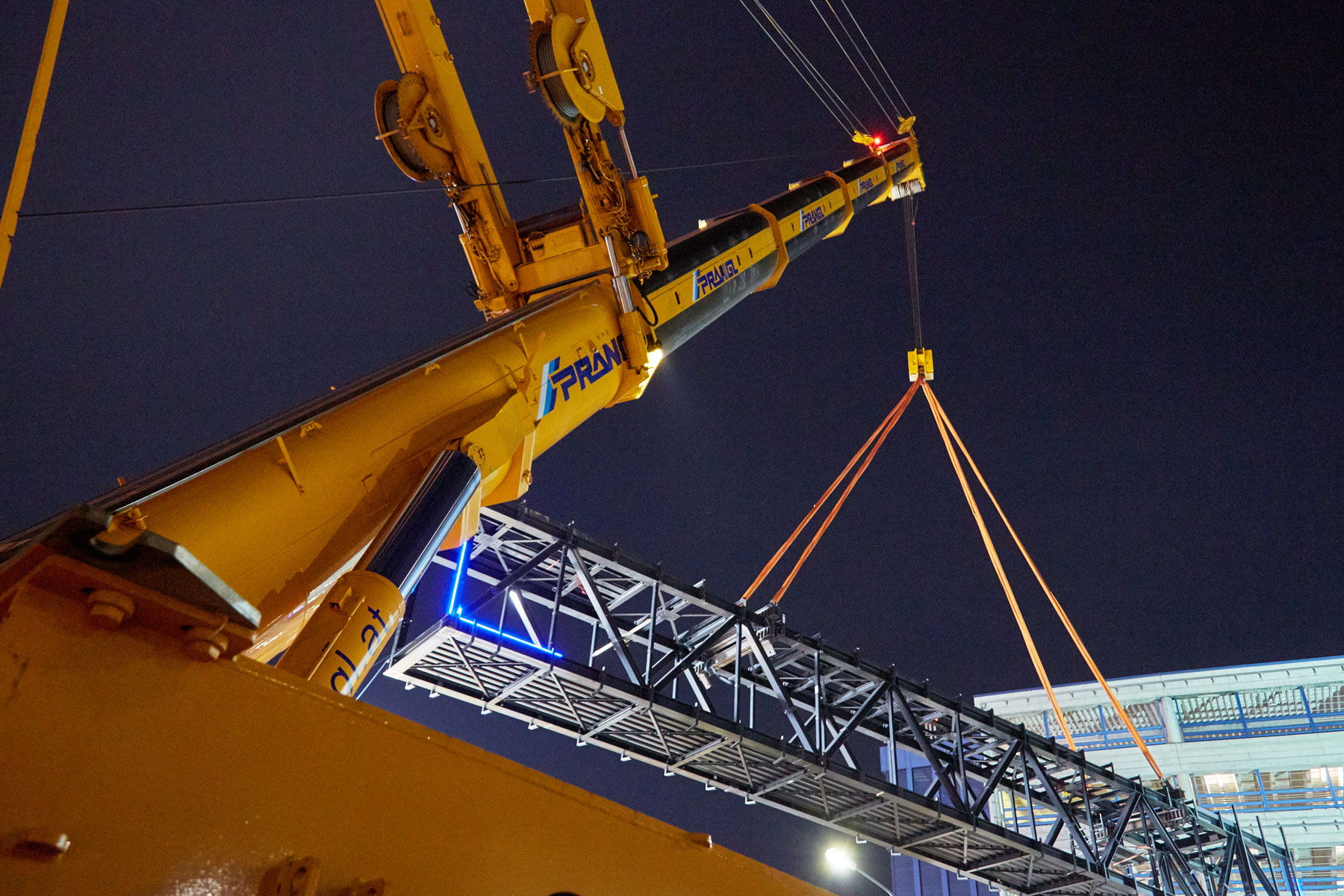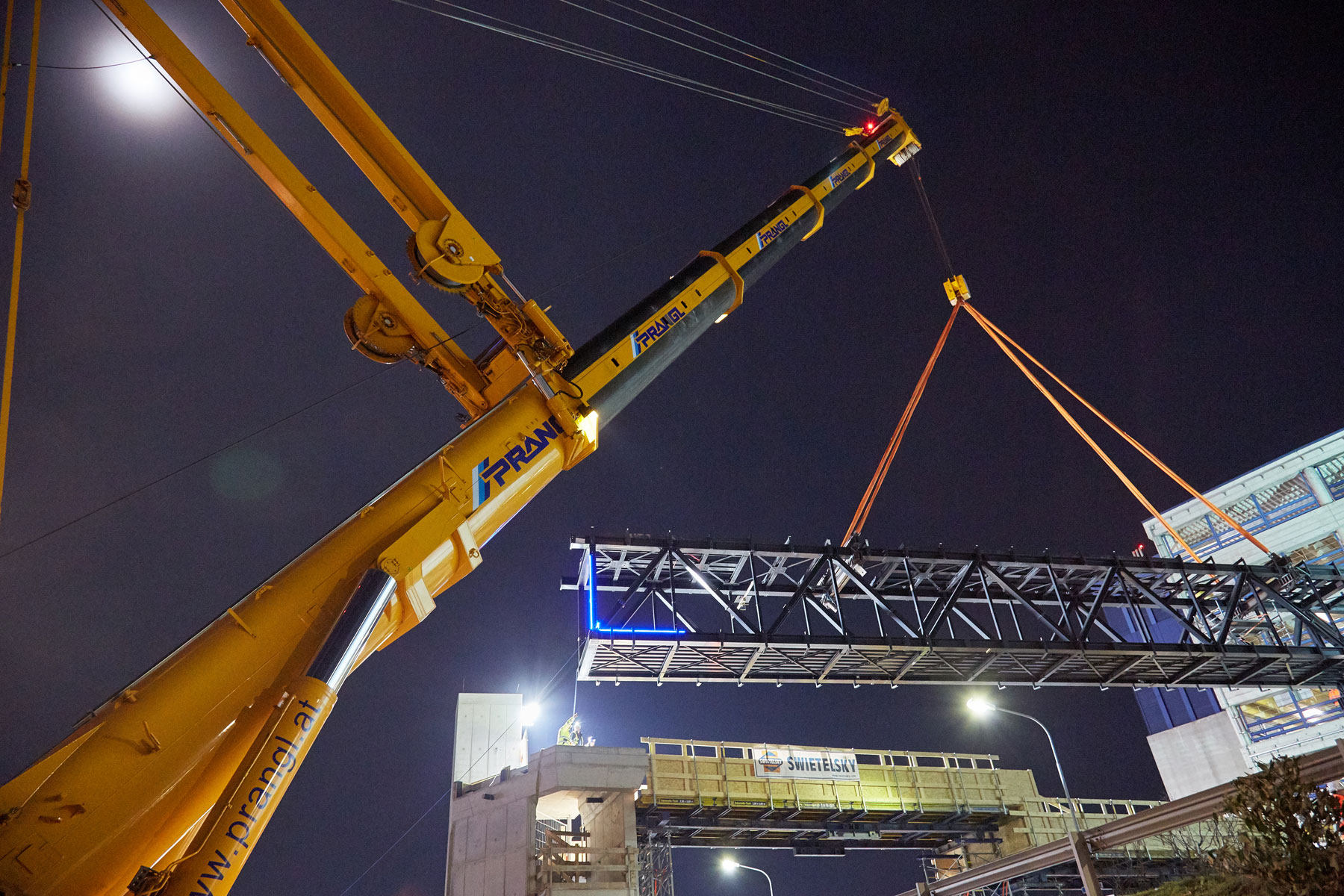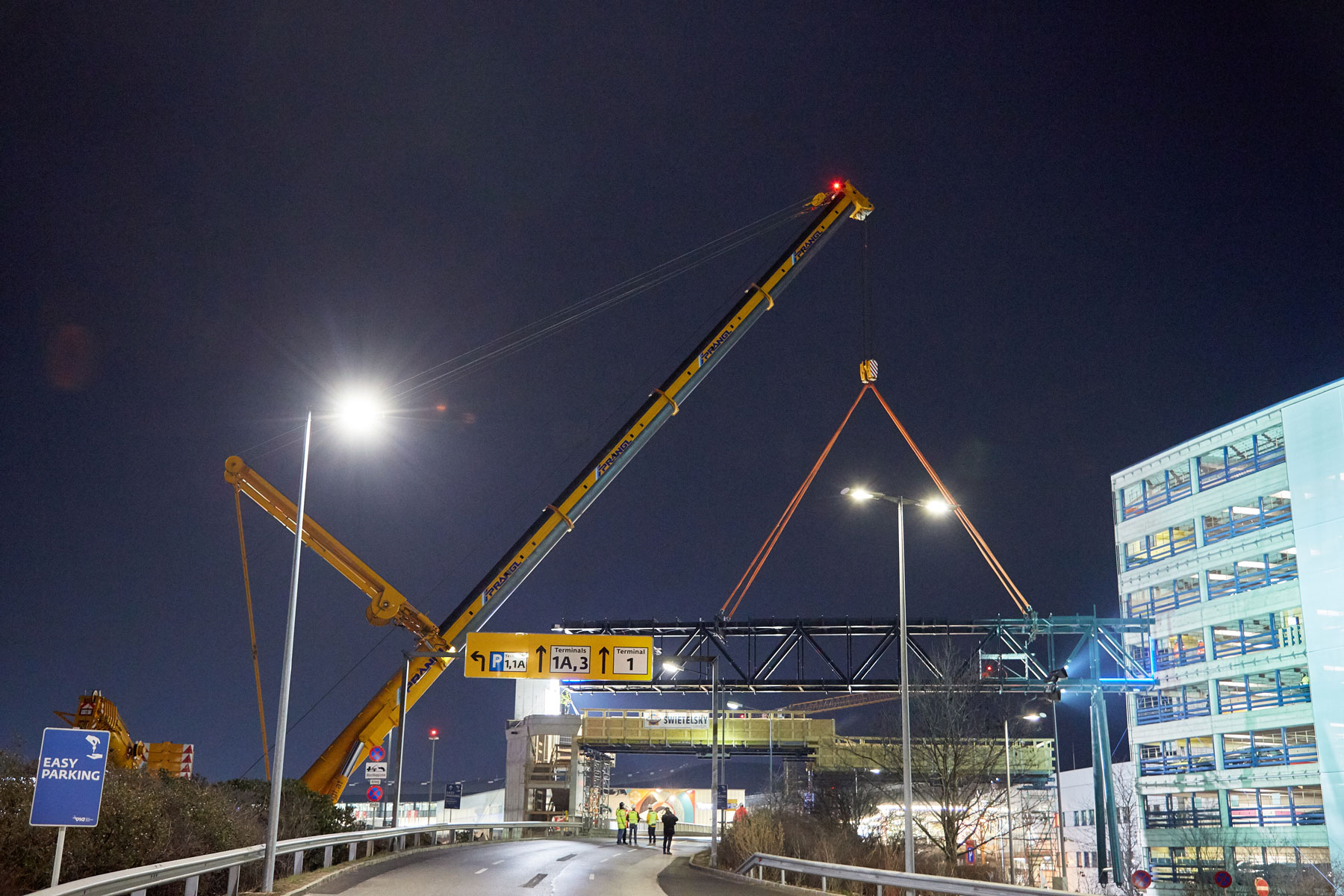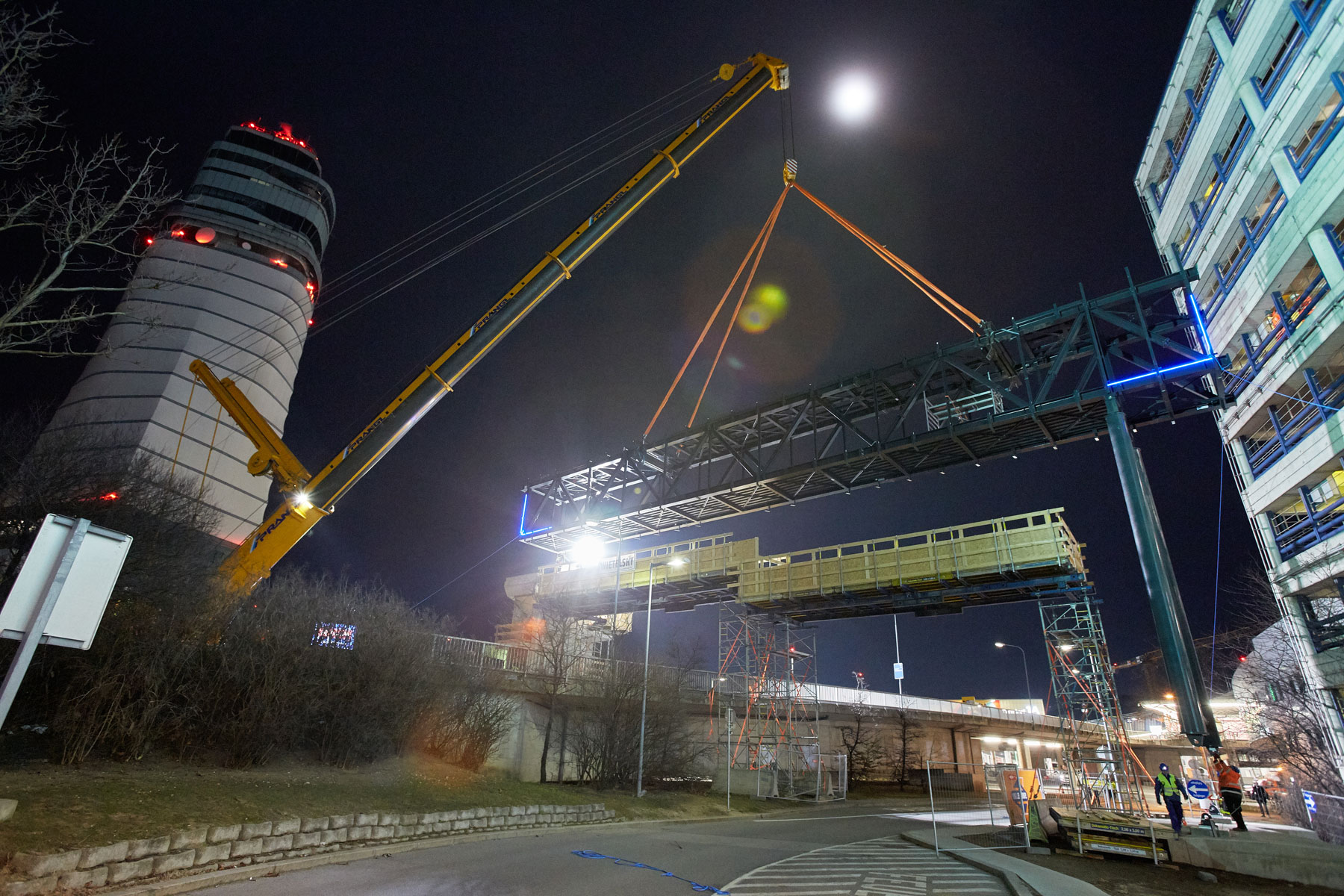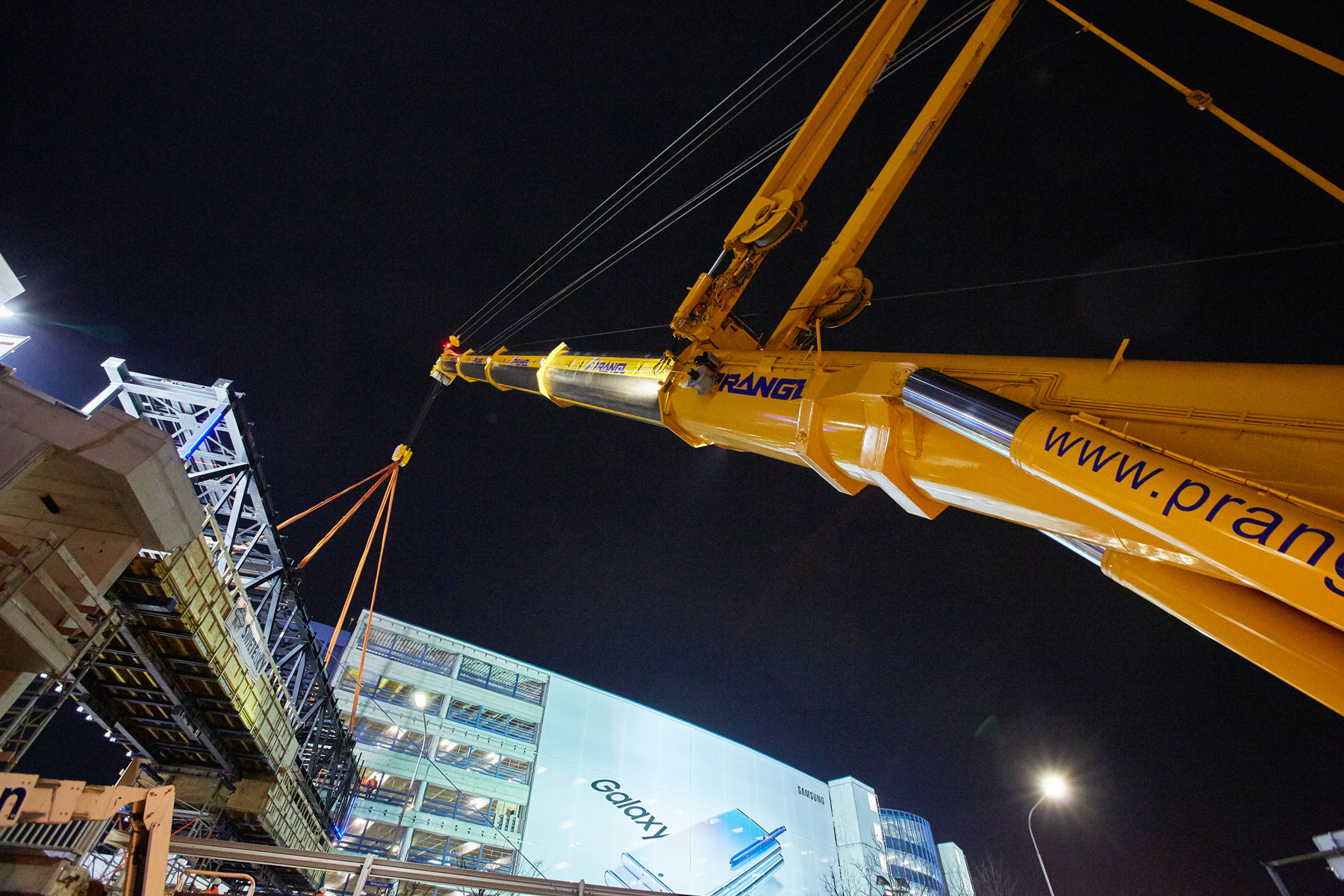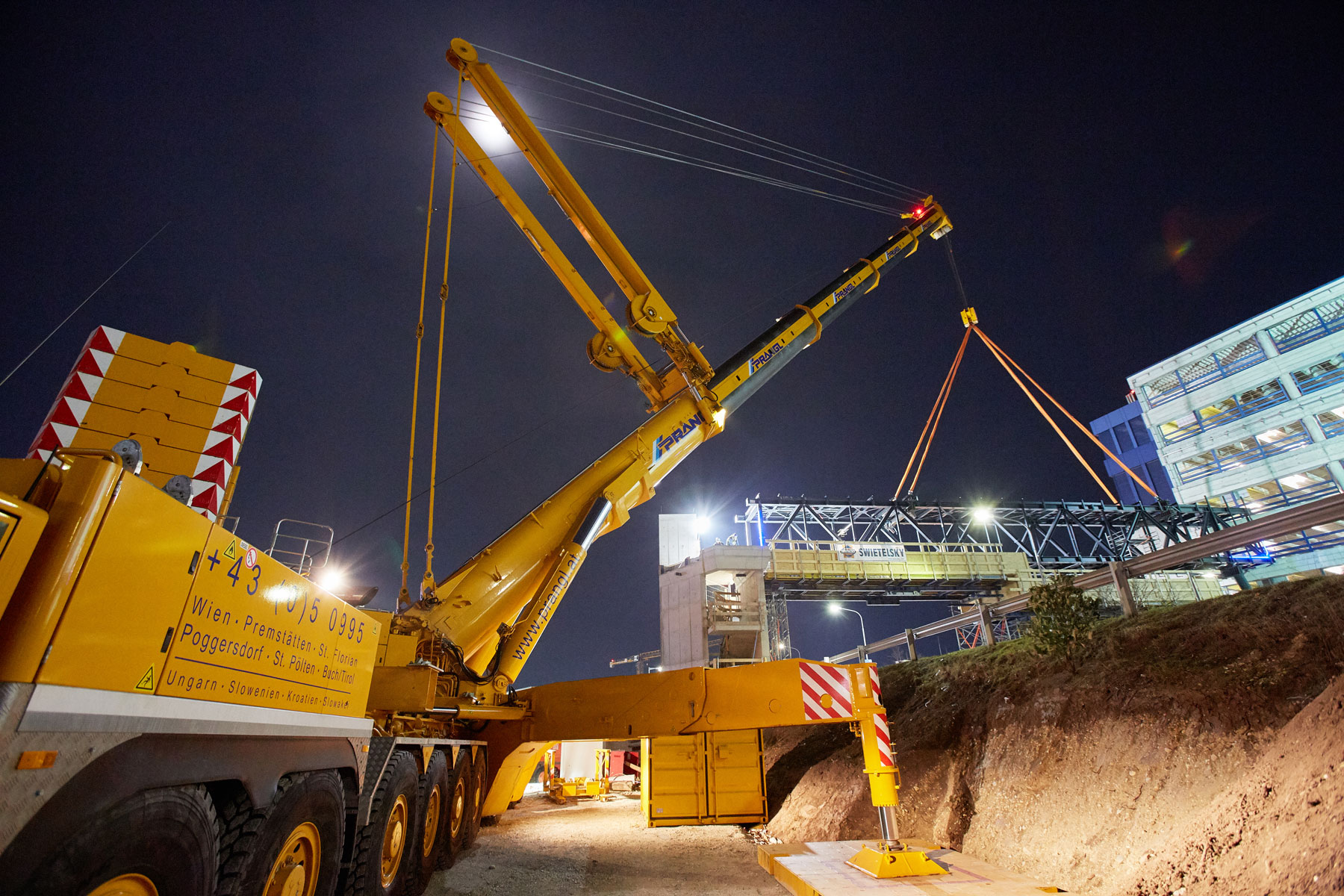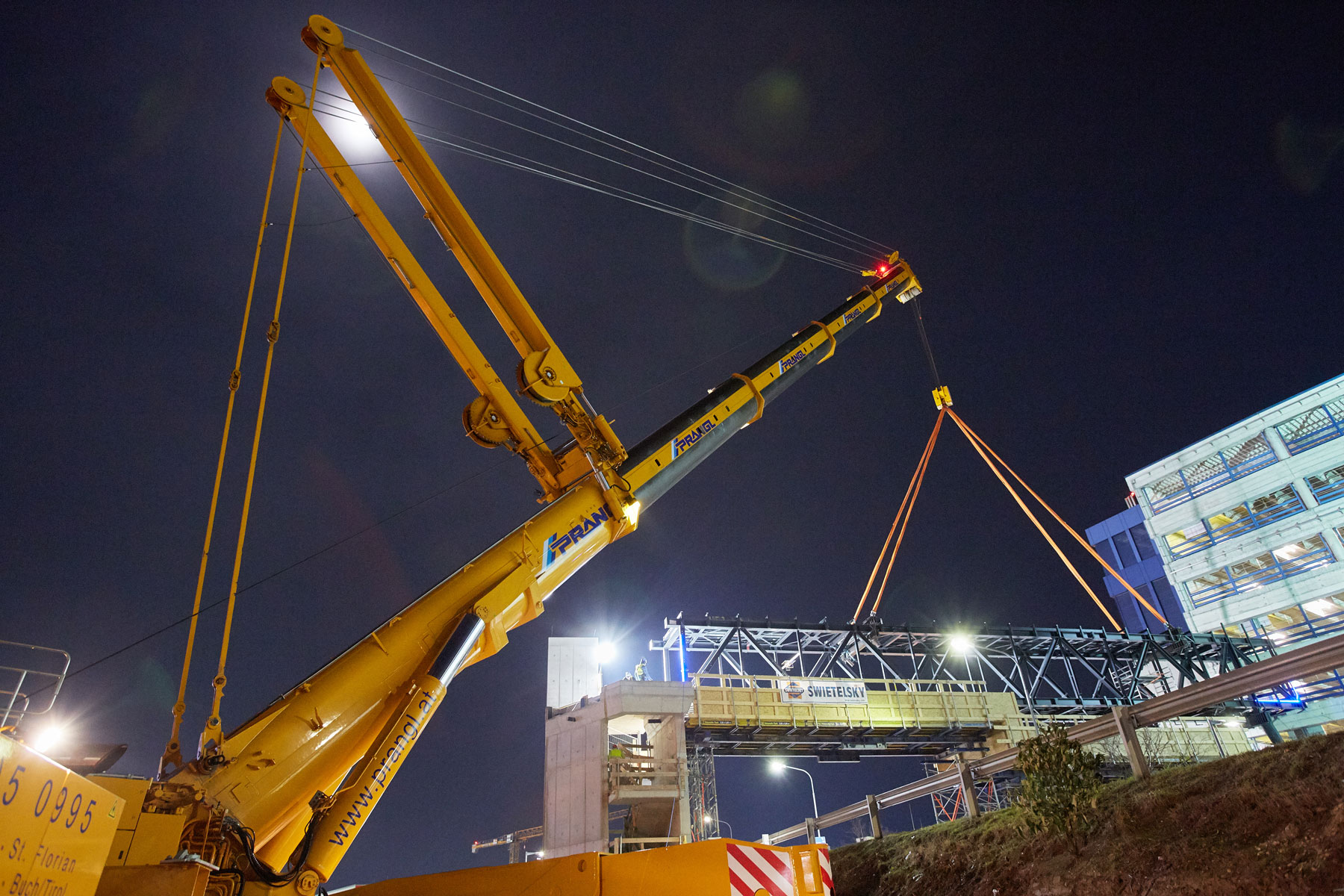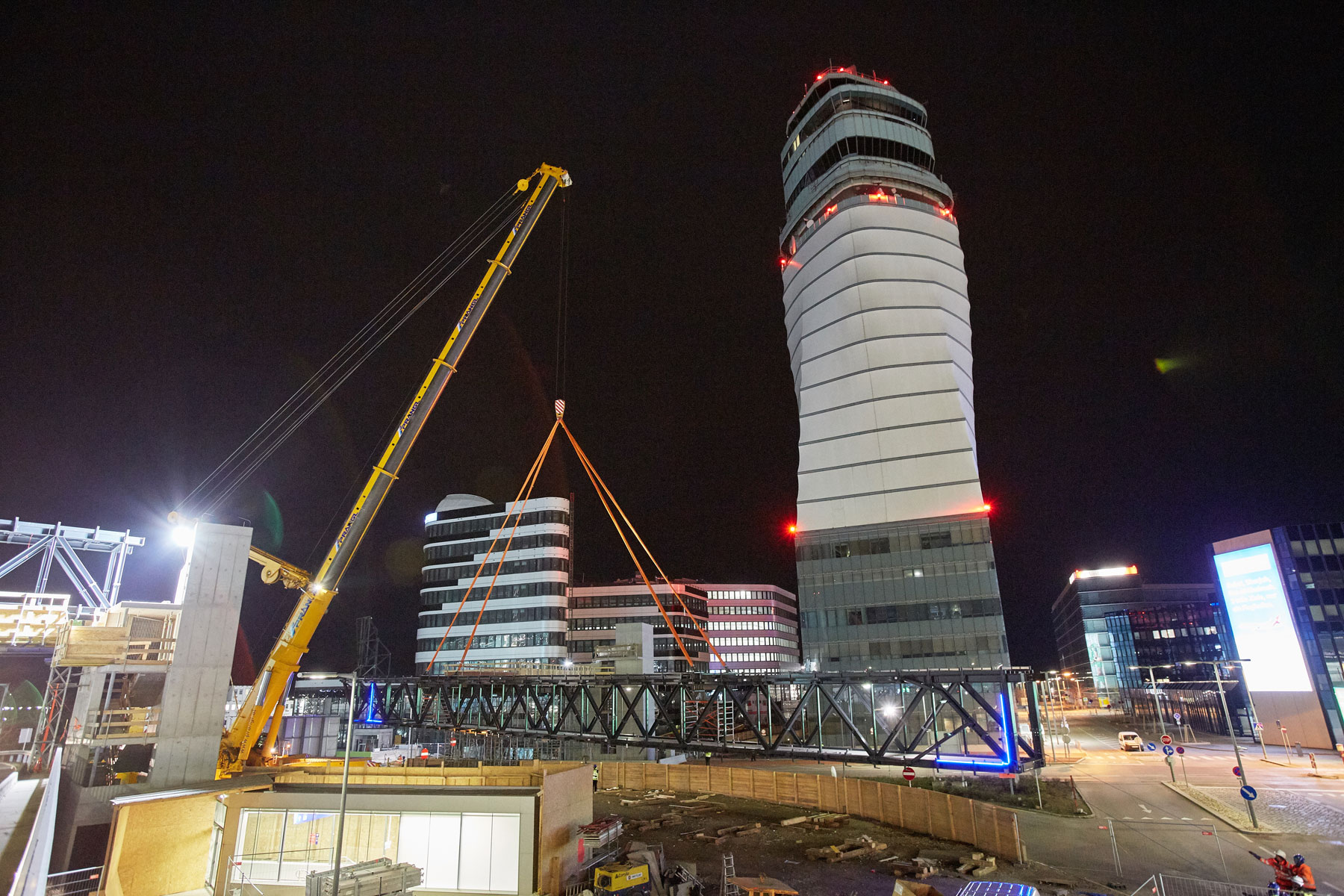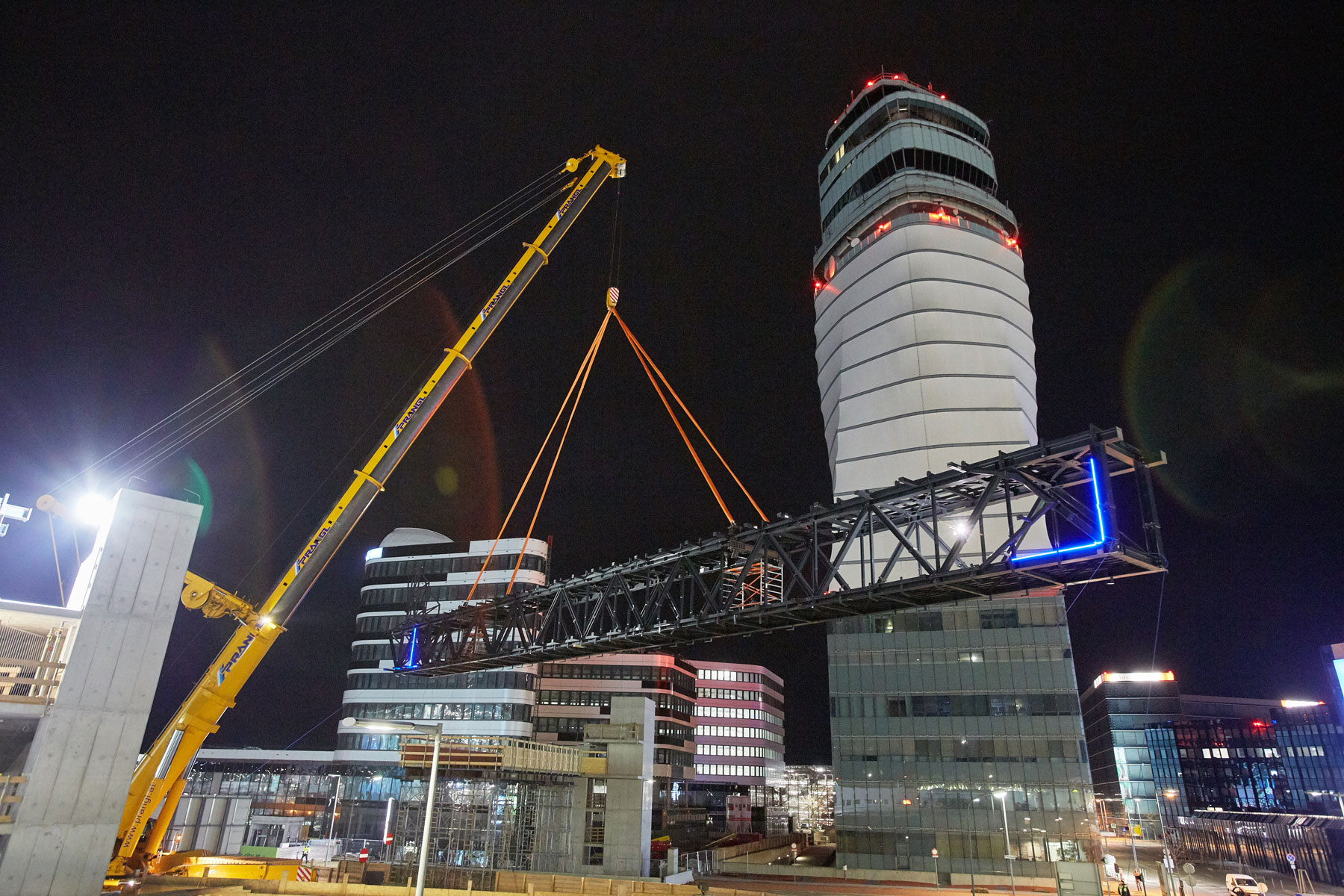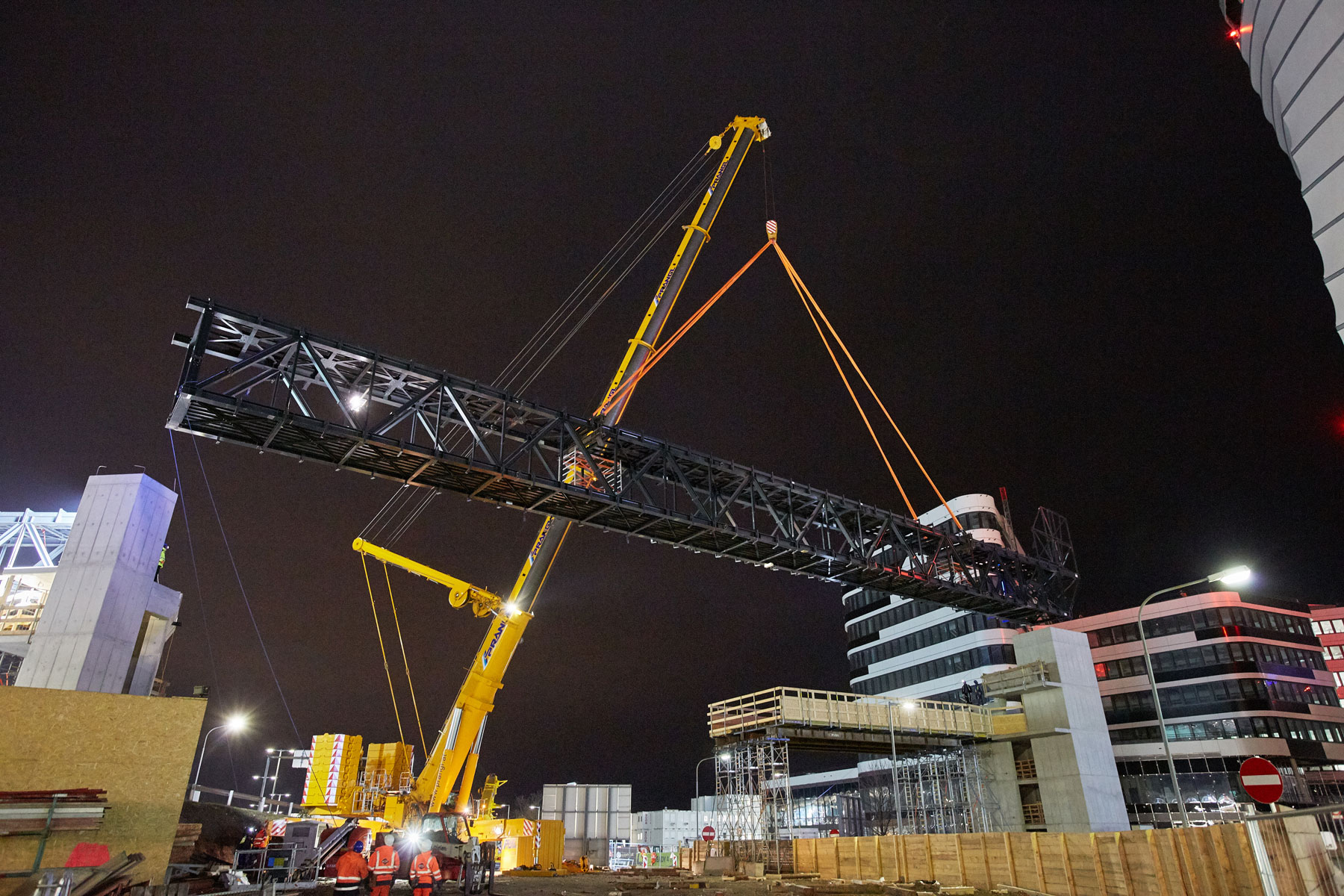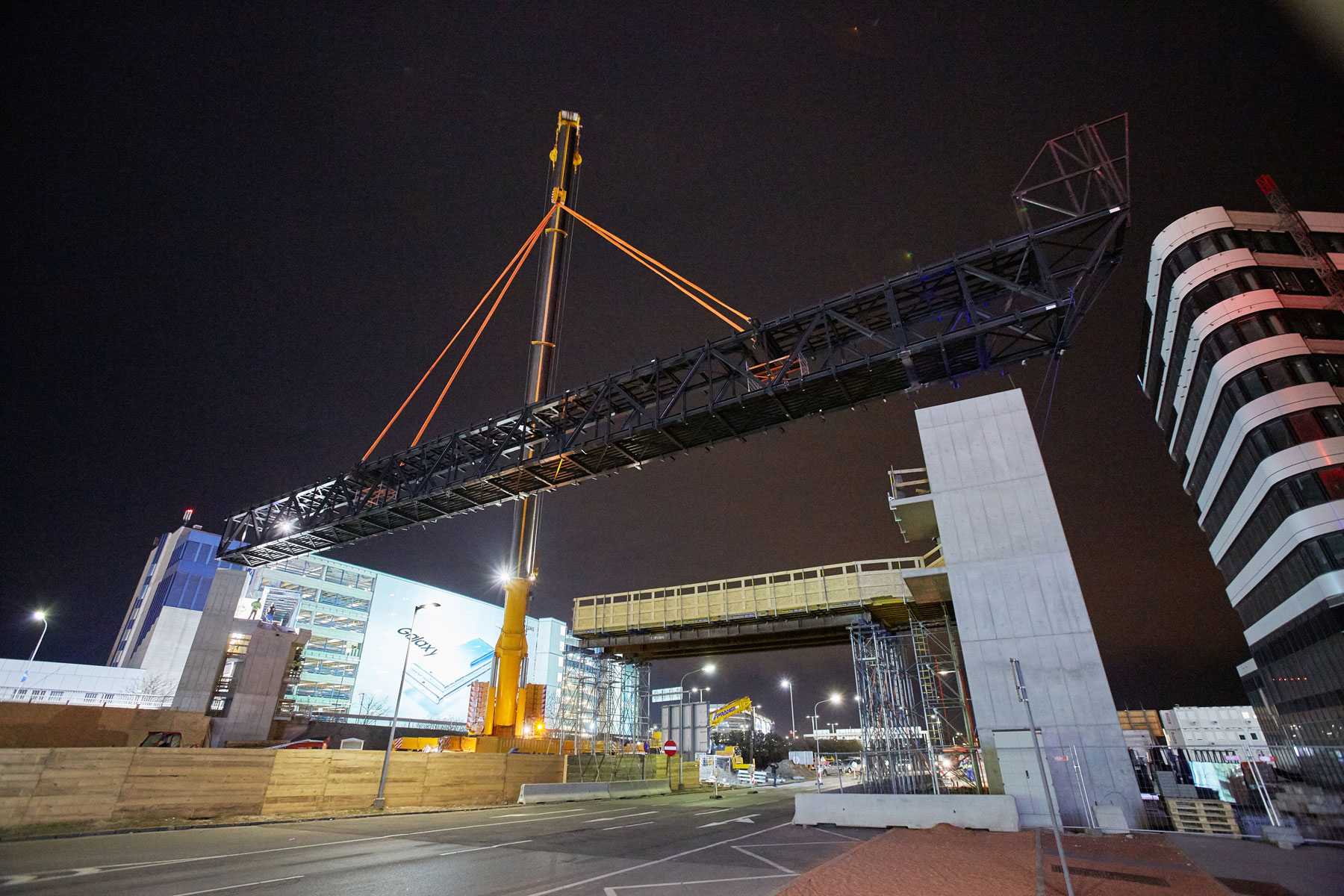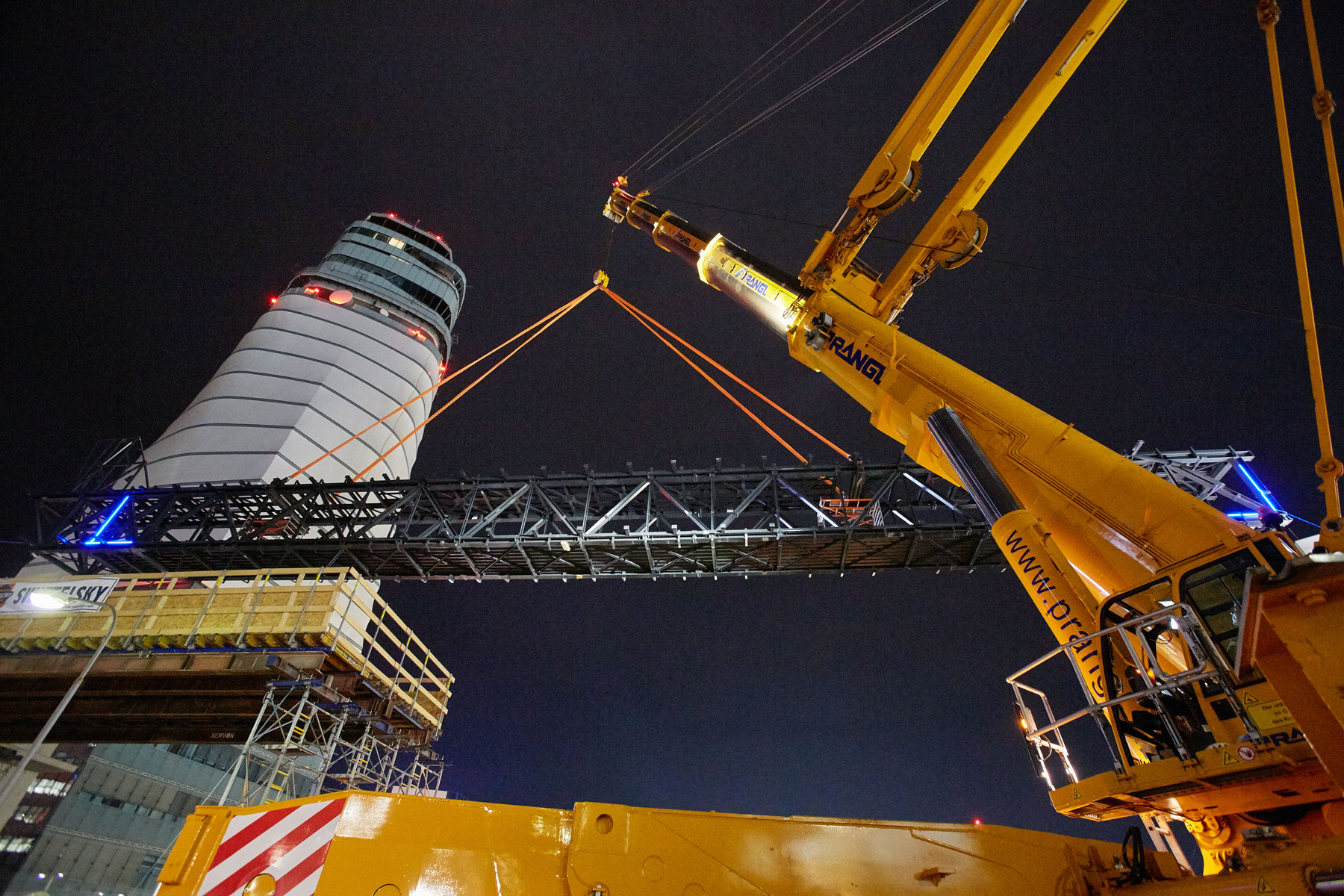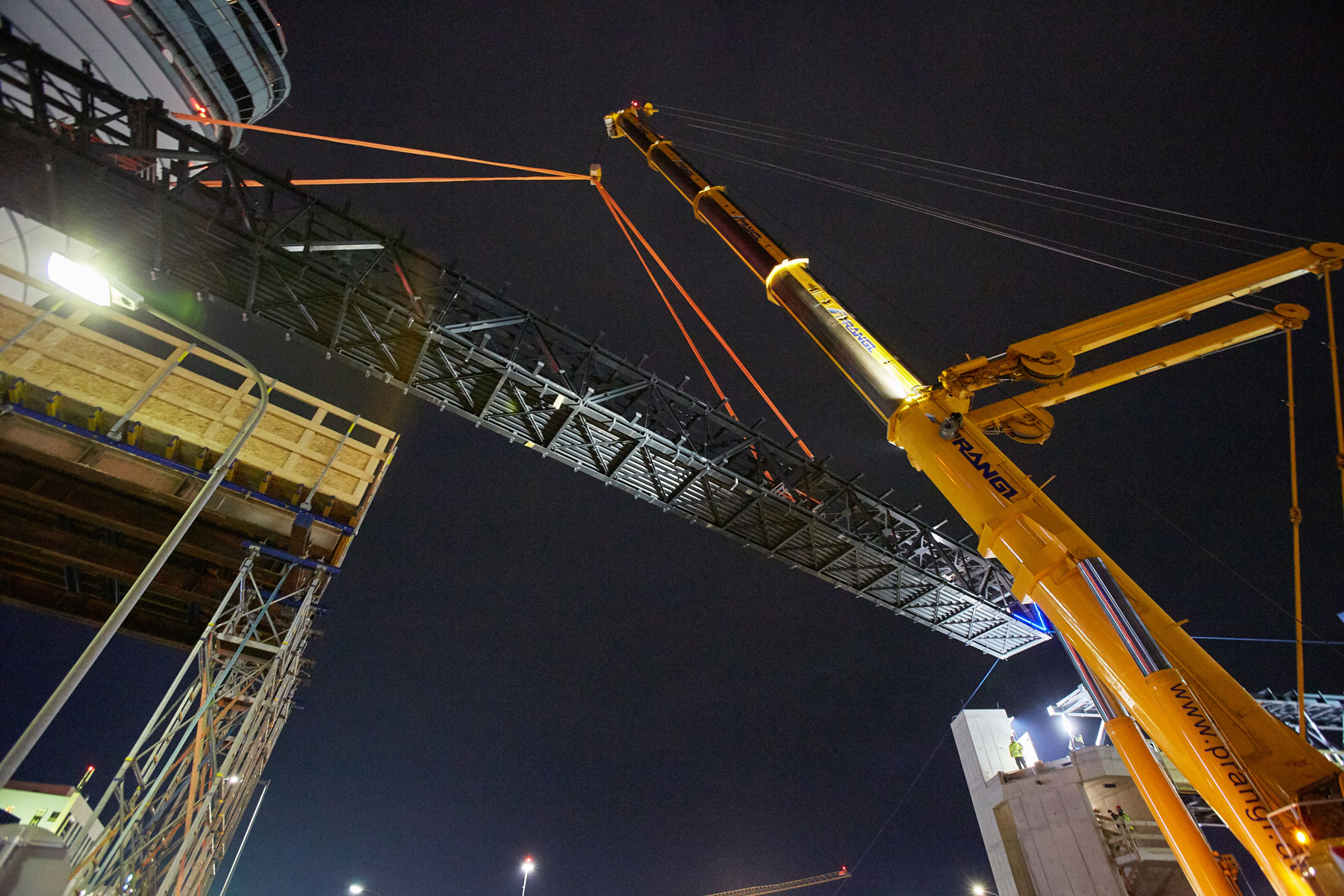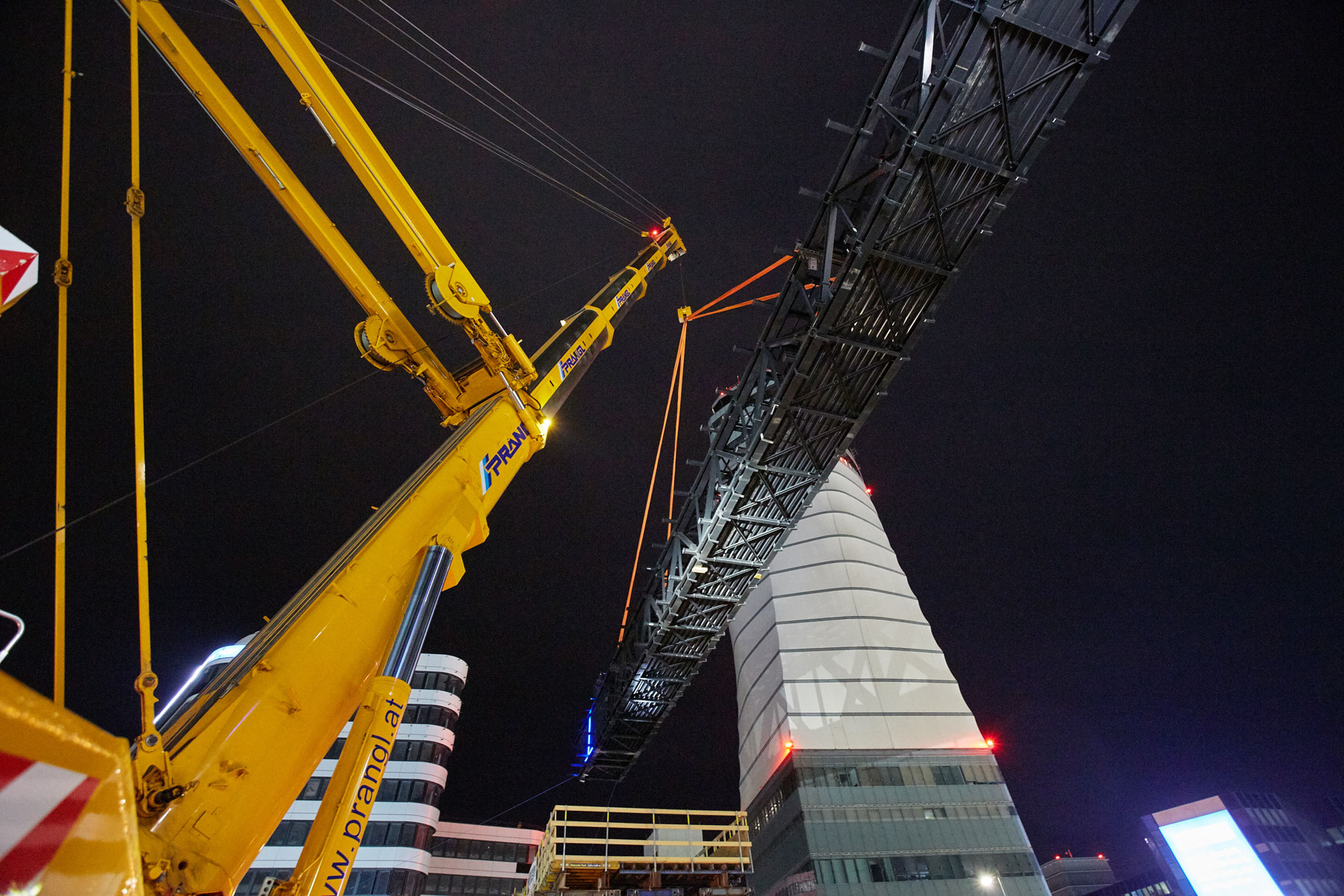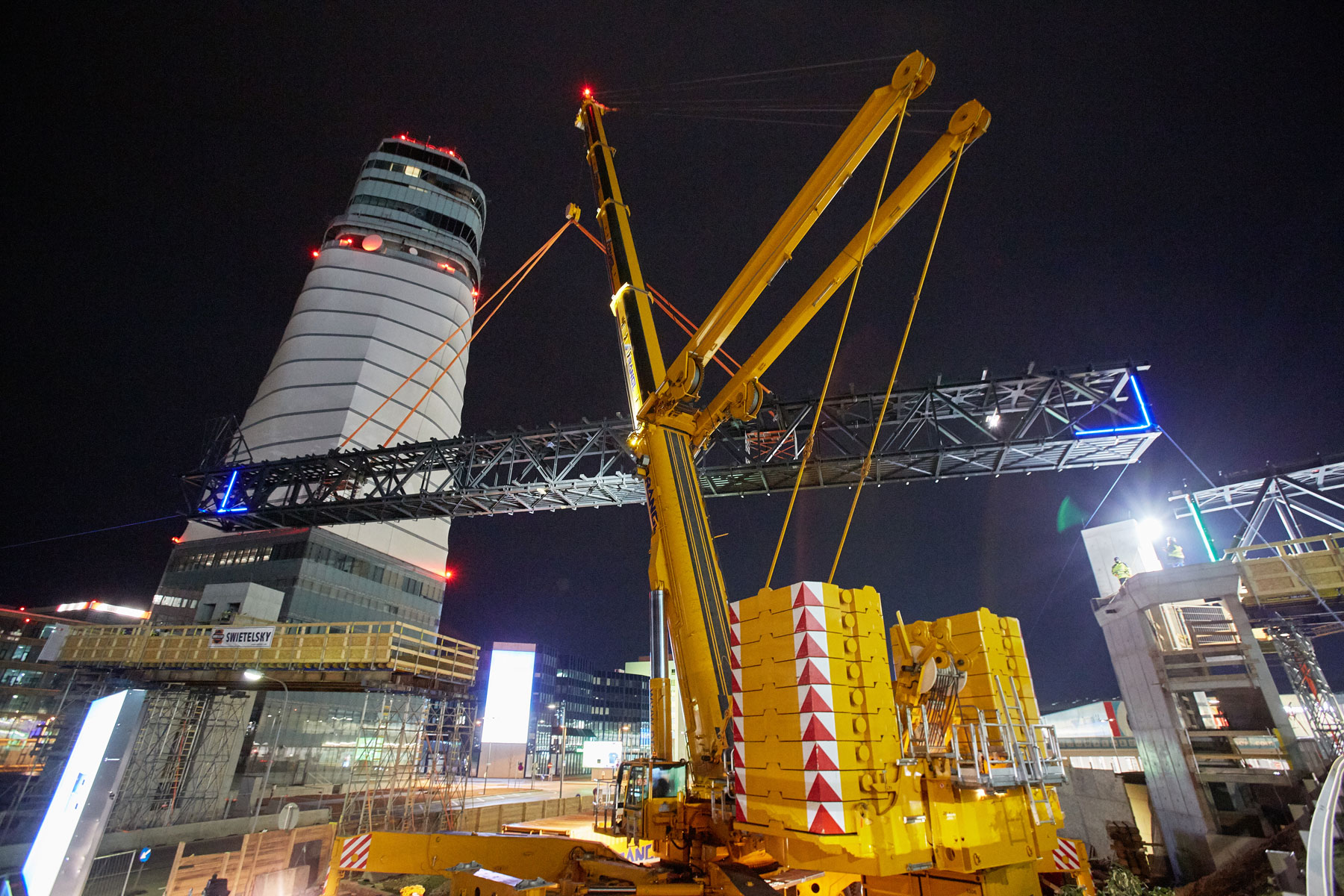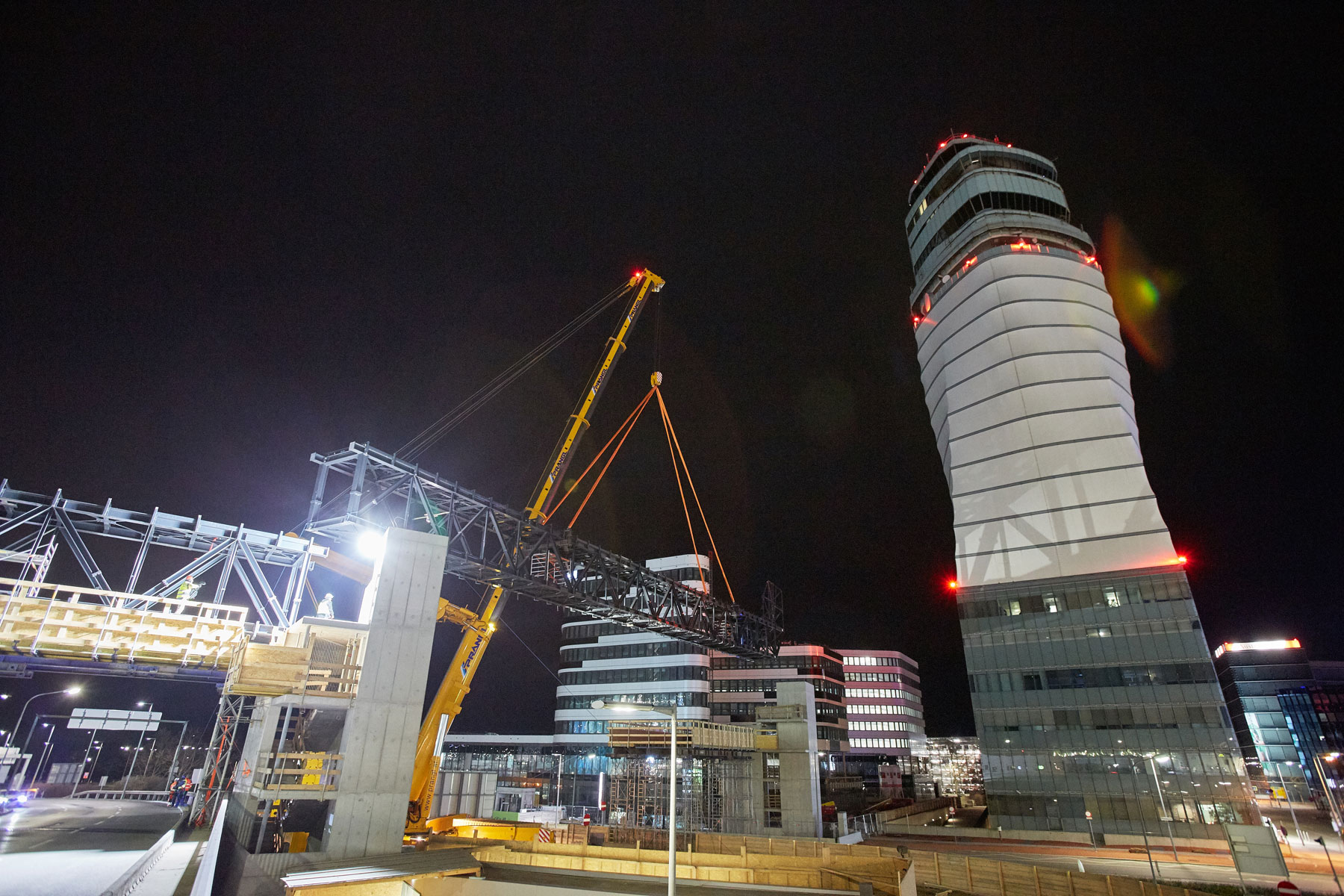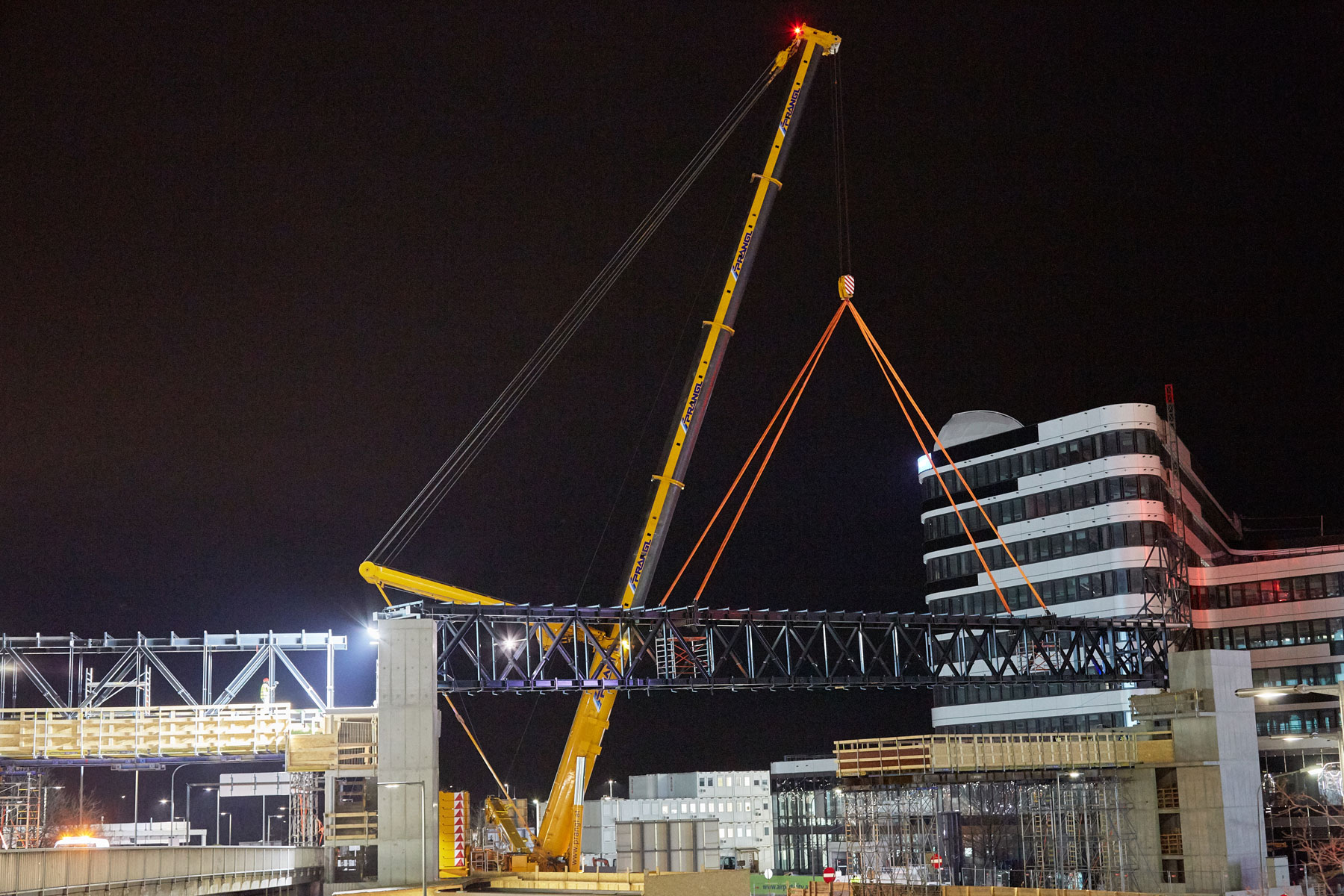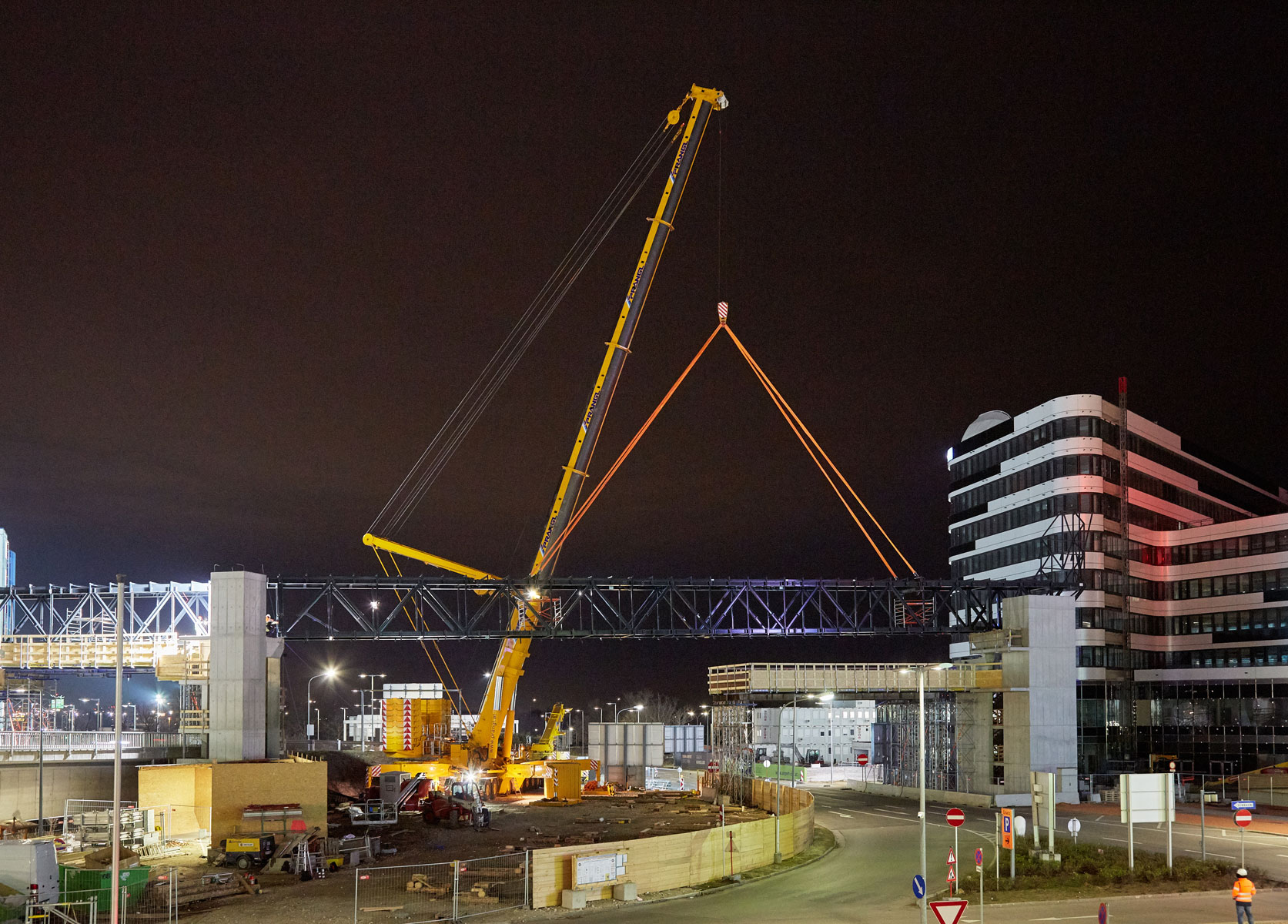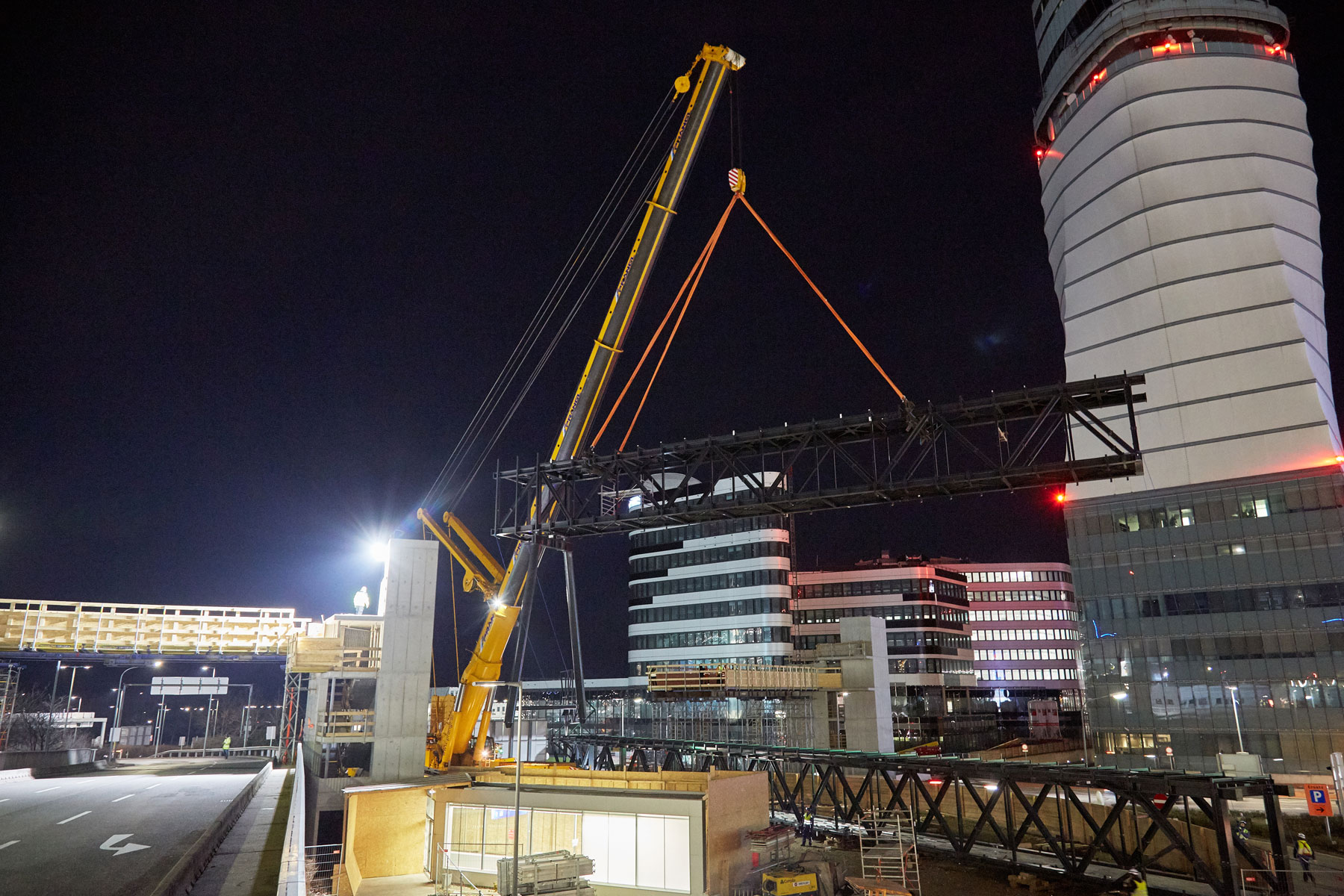 The challenge
Prangl is a bridge builder
The new pedestrian bridge spans 92 metres and connects car park 3 to the new office park 4. The particularly spectacular thing about this new structure is that it has Austria's largest LED wall with a surface area of around 180 square metres installed. This makes the bridge an impressive eye catcher for the airport and the airport city.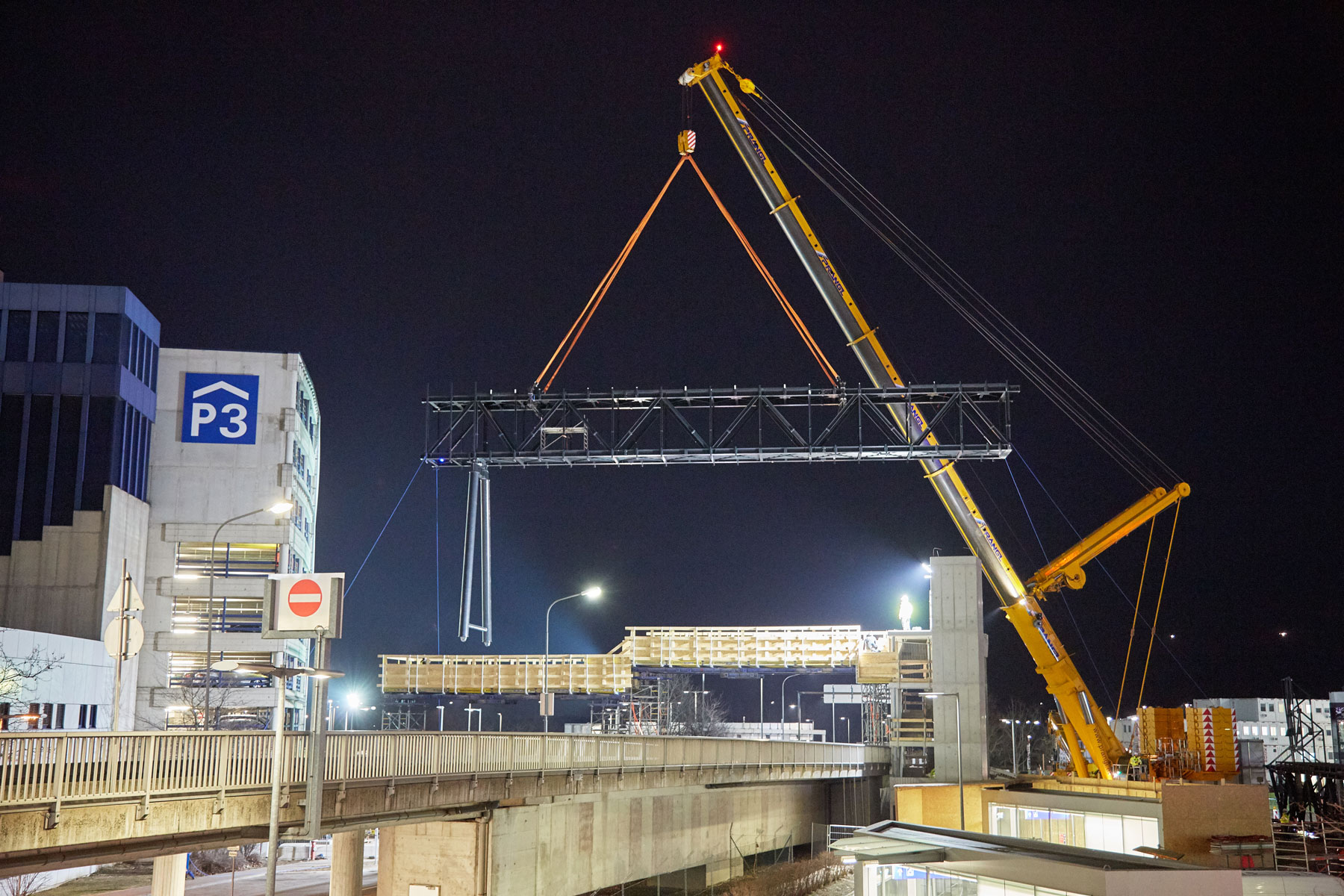 Decisive planning process
The Prangl experts were involved in the planning process right from the start. Moving the steel elements was not entirely without risk due to the narrow space and various built-in parts at the installation location. The hardstanding also had to be chosen very carefully. The specification was to lift both steel structures from one location. As the Austrian railway company ÖBB have their underground City Airport Train service nearby, there was not much ground that could handle the load.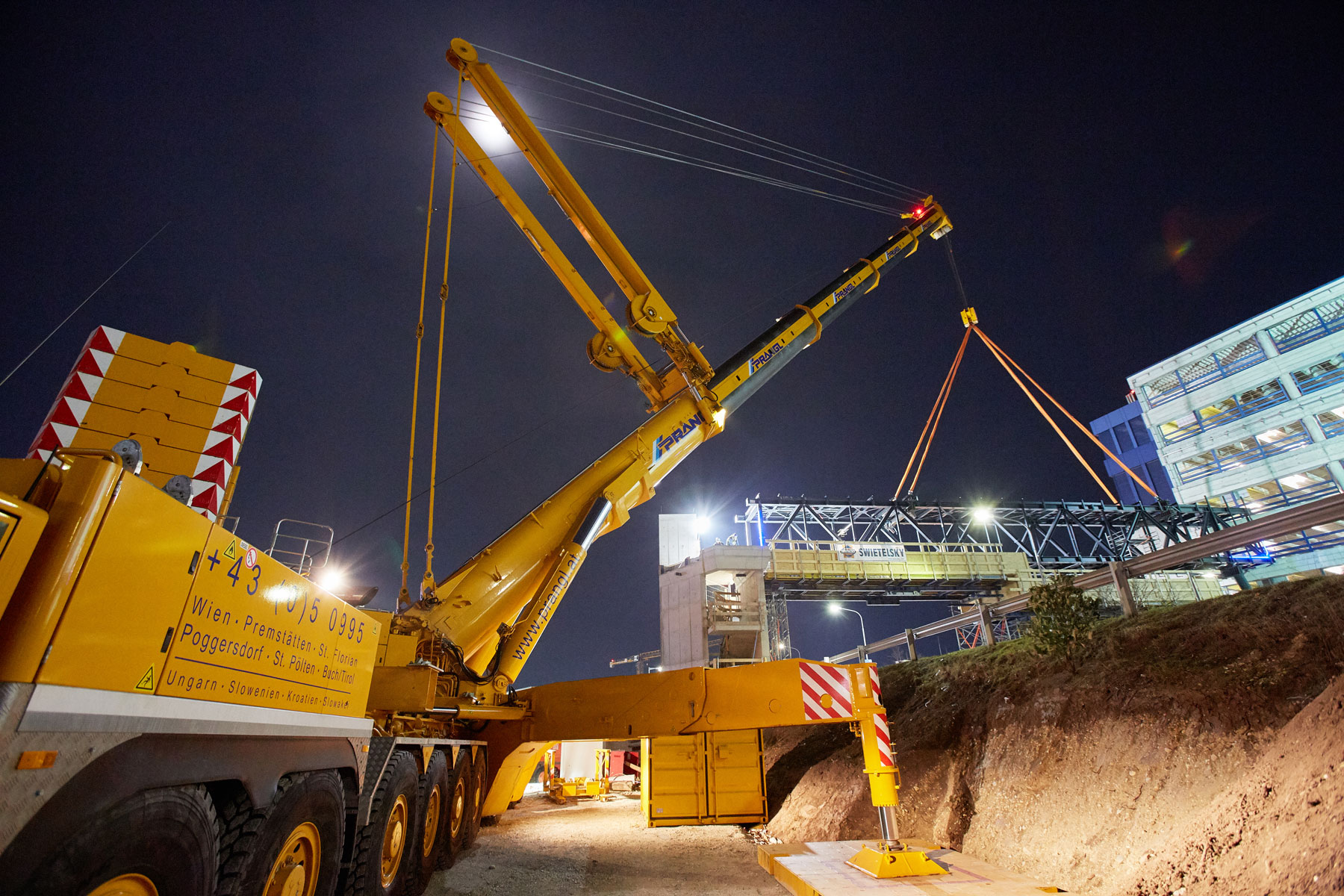 Austria's most powerful telescopic crane
The PTK 1000, Austria's most powerful telescopic crane, quickly proved itself to be the most economical solution. Two nights were originally planned for the two lifting procedures. However, due to the impending storm "Sabine", we had to get finished in one night. We began to move the first bridge element (33.9 metres long and 47.6 tonnes in weight) right on time at 23:00. The 1000-tonner had to work with a gigantic working radius of 34.3 metres. The second bridge part (79.7 tonnes in weight and 62.1 metres long) was lifted precisely into place at around 03:00.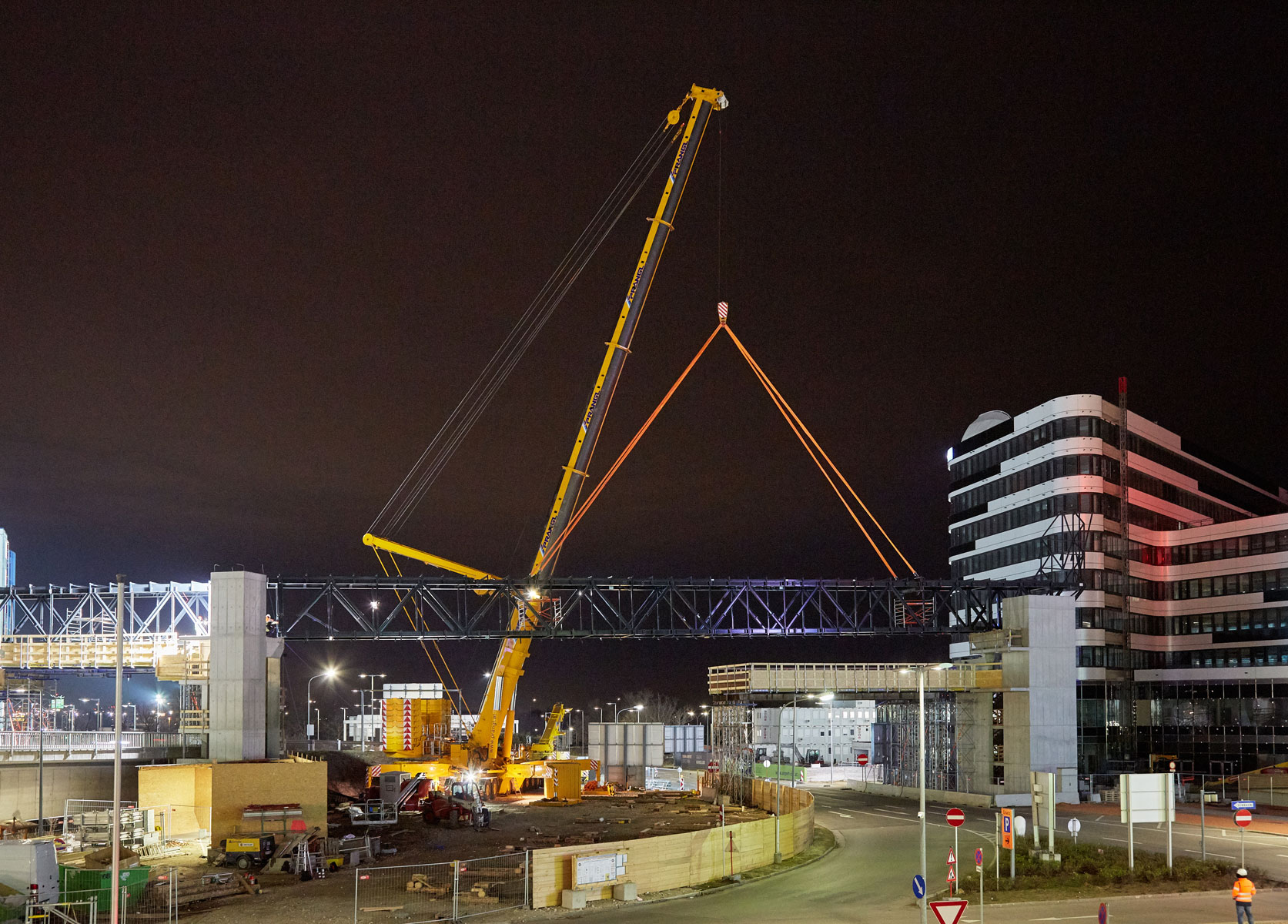 Complete cordon for safety reasons
Safety was of course a focal point during this demanding work. For this reason, there was a wide-ranging complete cordon. All traffic was stopped or diverted between 23:00 and 05:00. Thanks to the precise work of all involved, the project was handled on time and to everyone's satisfaction. Once again, Prangl proved its worth as a "bridge builder".