May 2015
Allianz stadium
Record-breaking Austrian champions SK Rapid Wien are getting a new home stadium. Prangl is an exclusive partner in the construction.
Date:
May 2015 – December 2015
Sales:
Klaus Obertscheider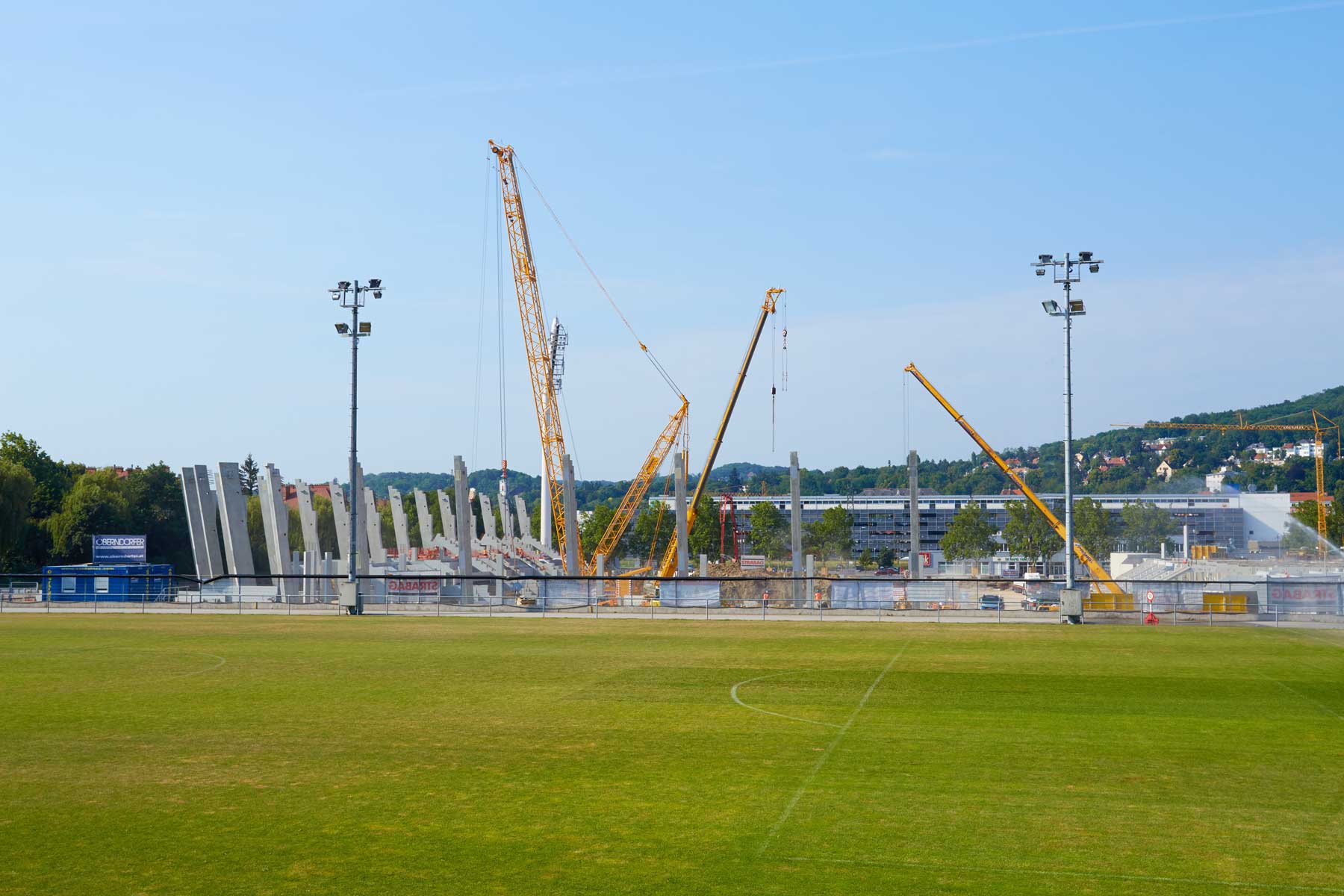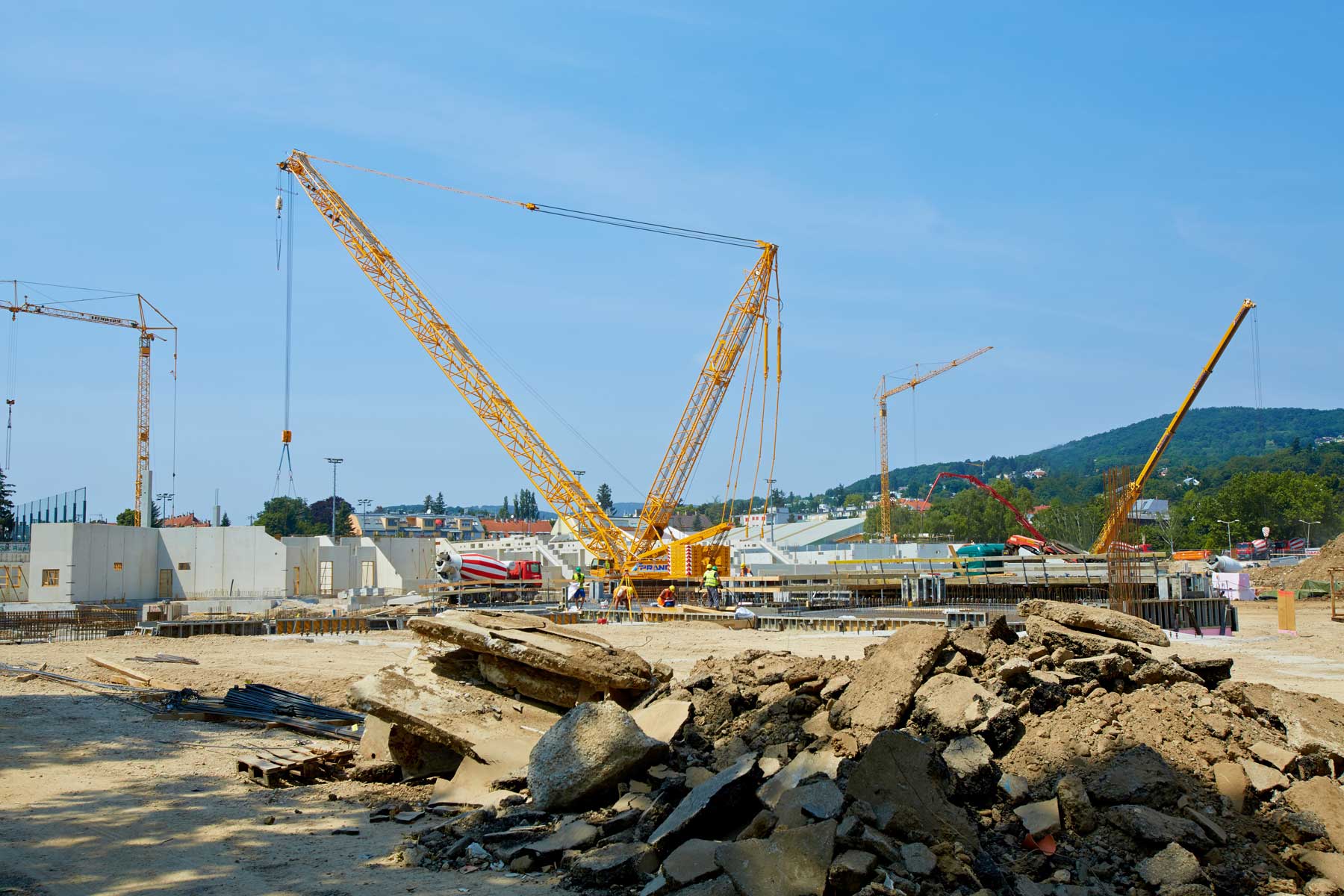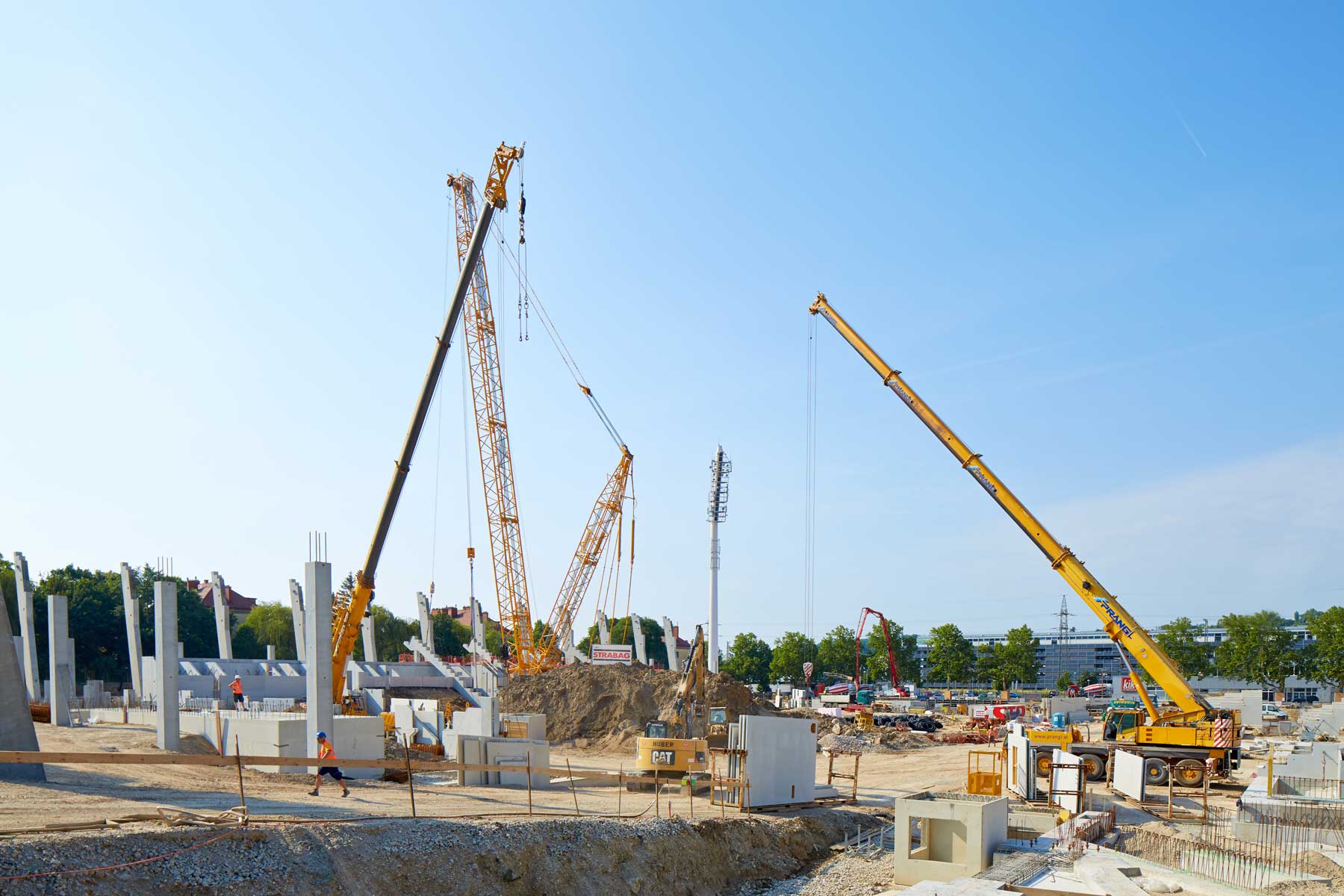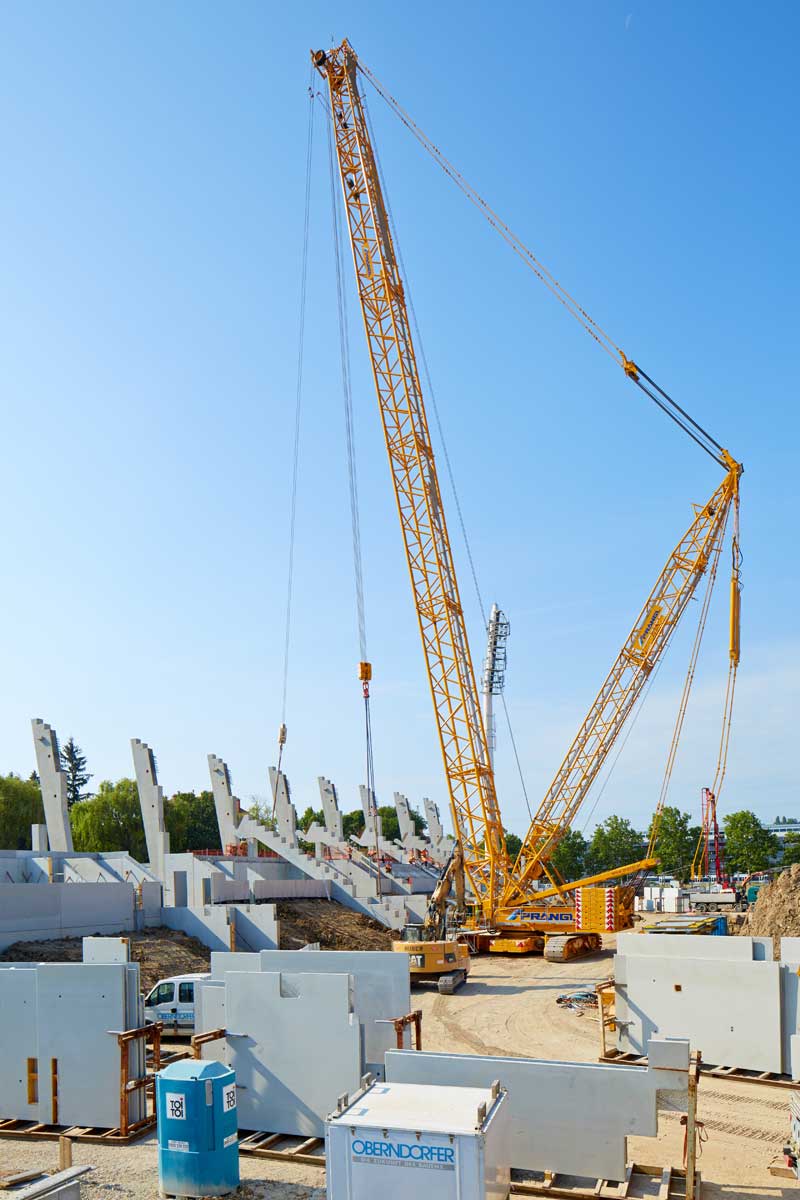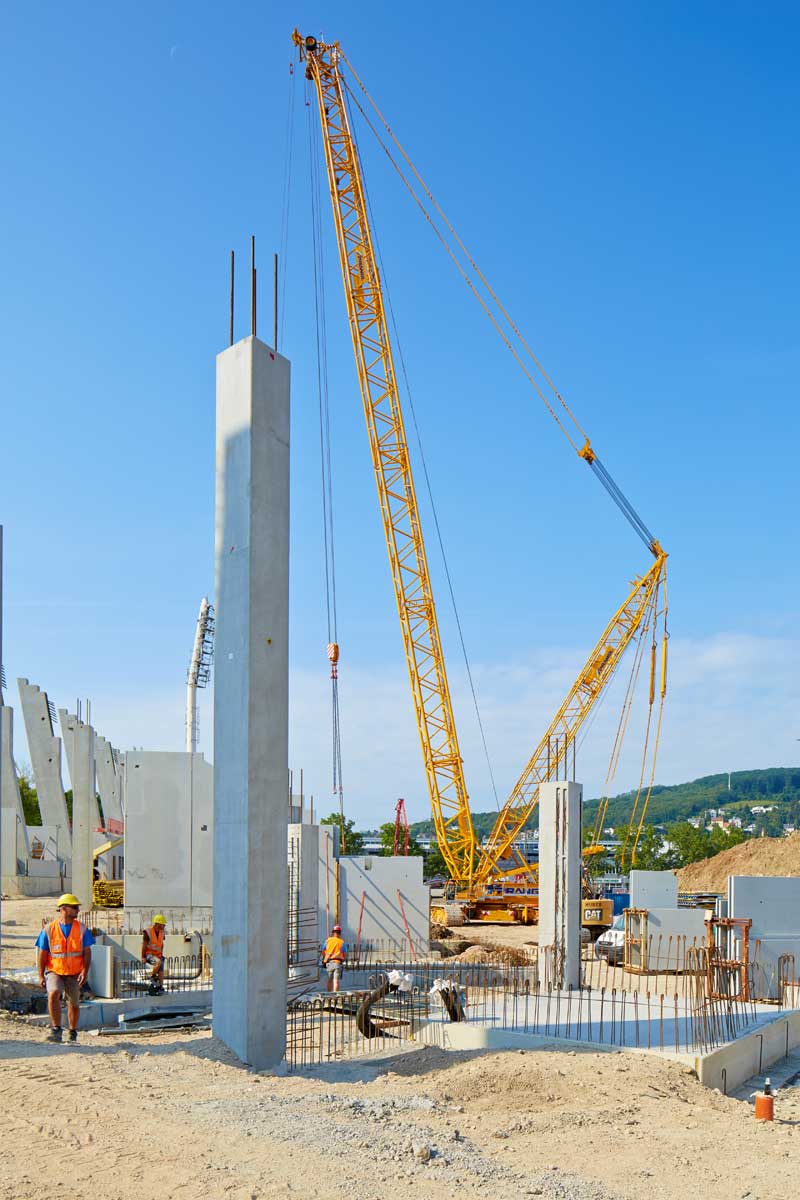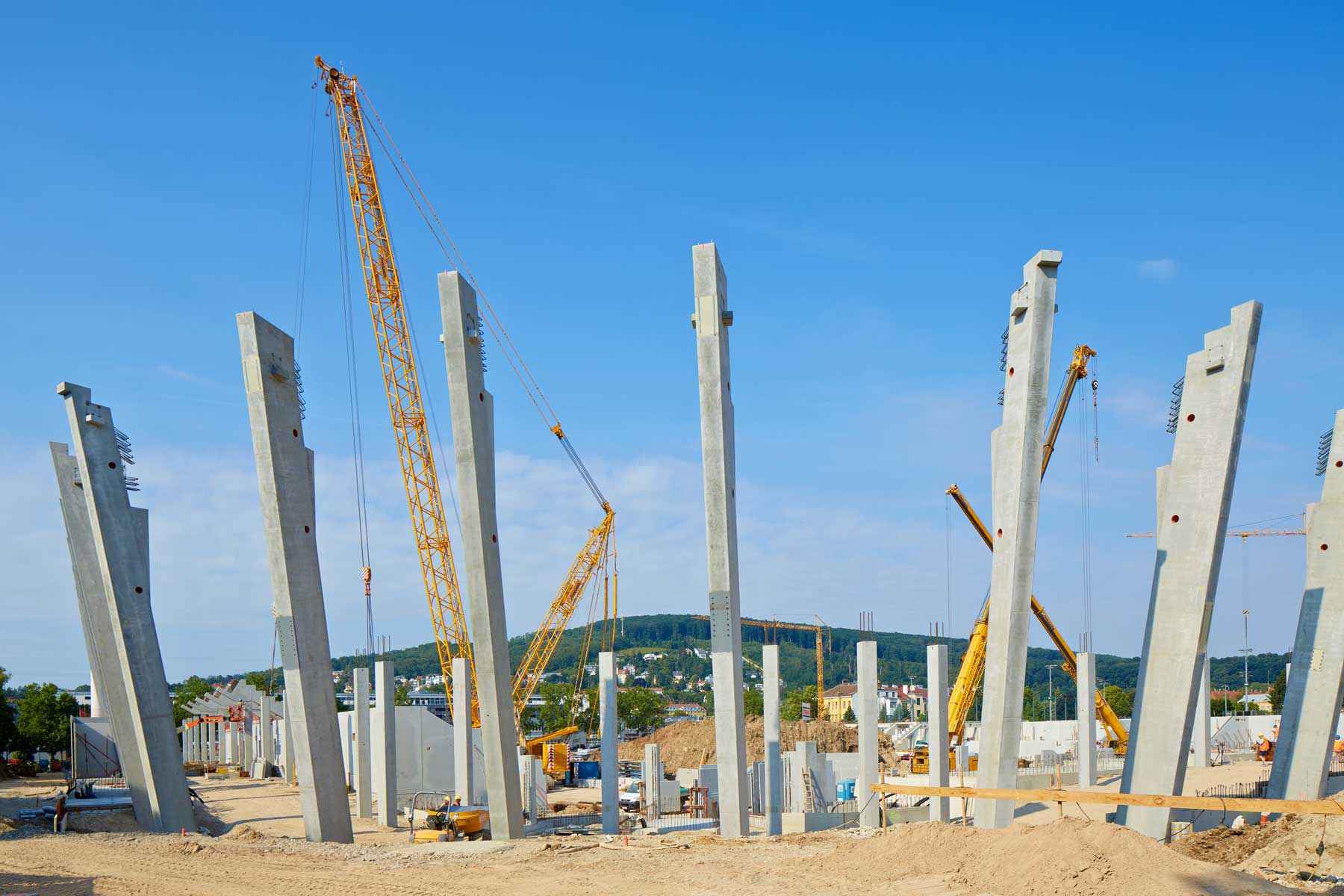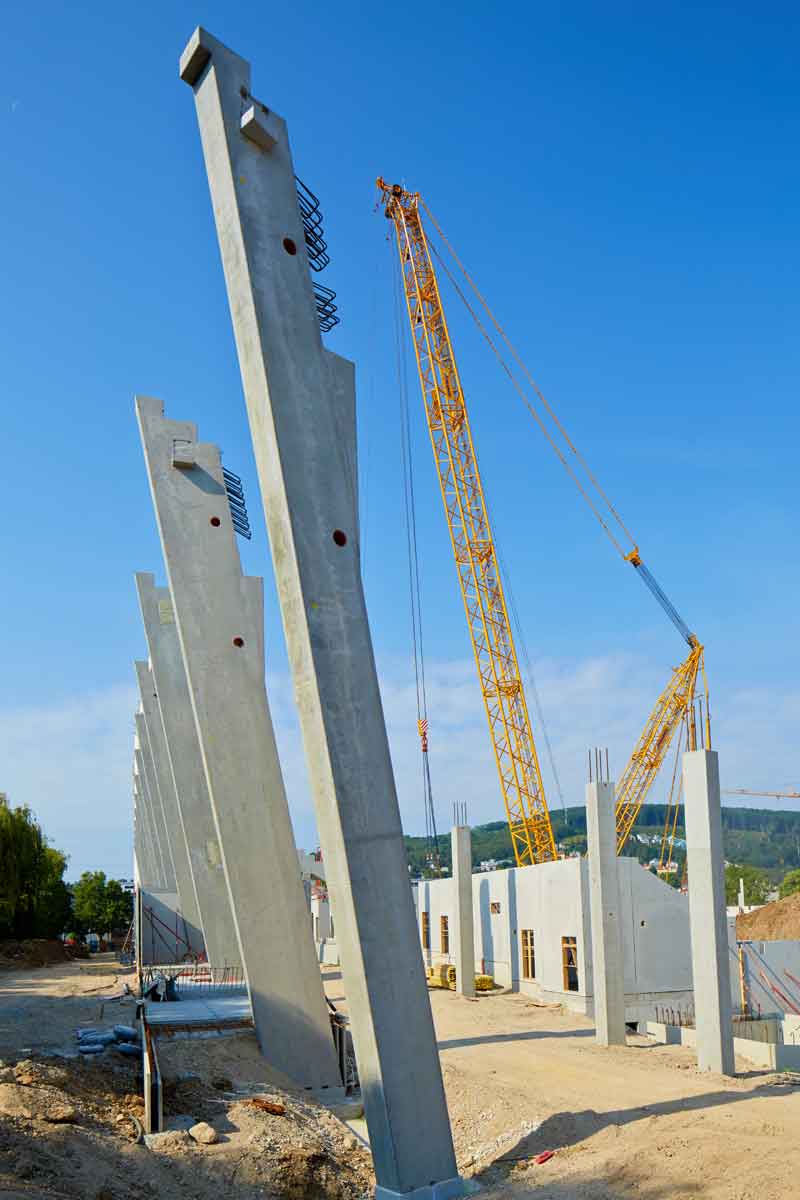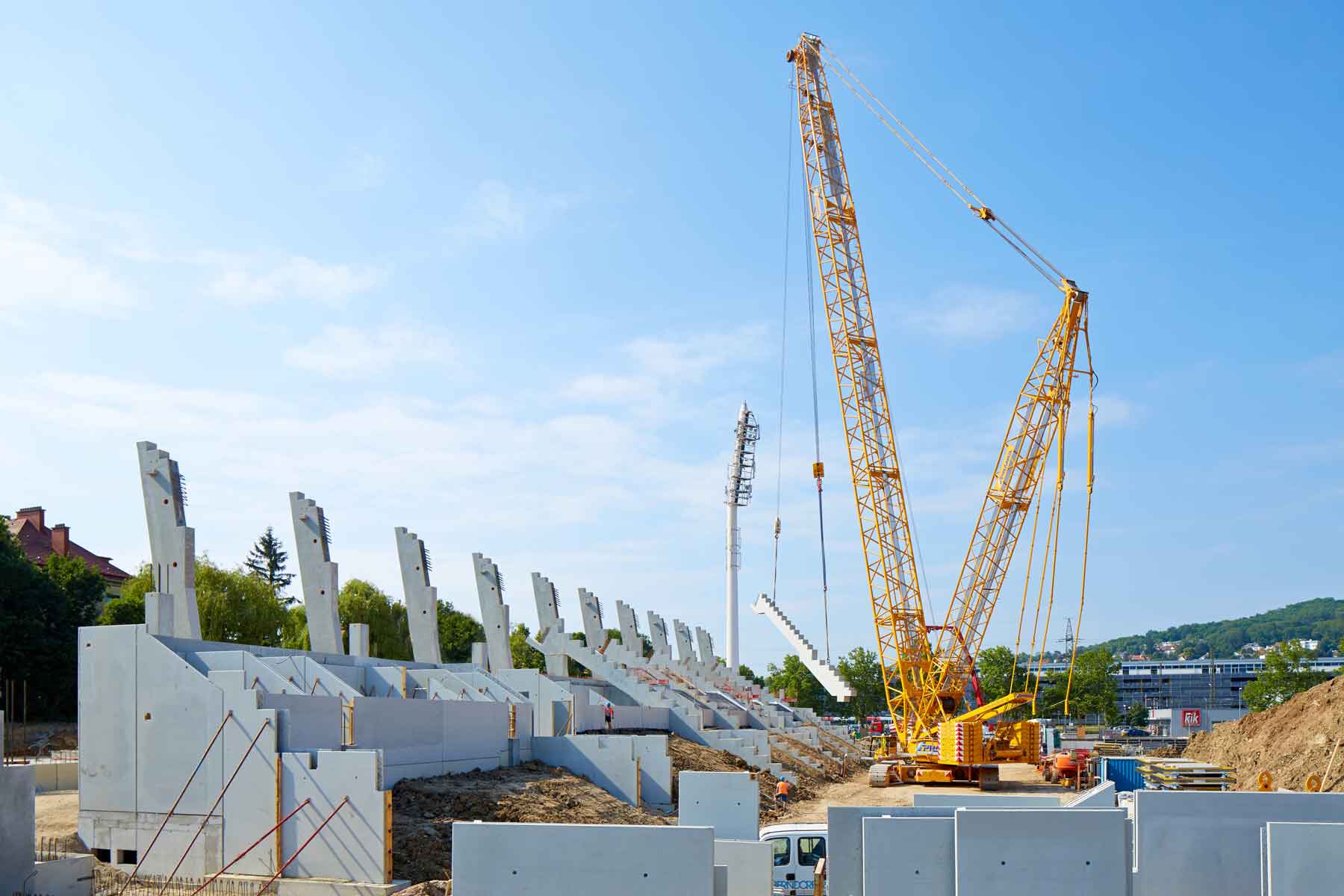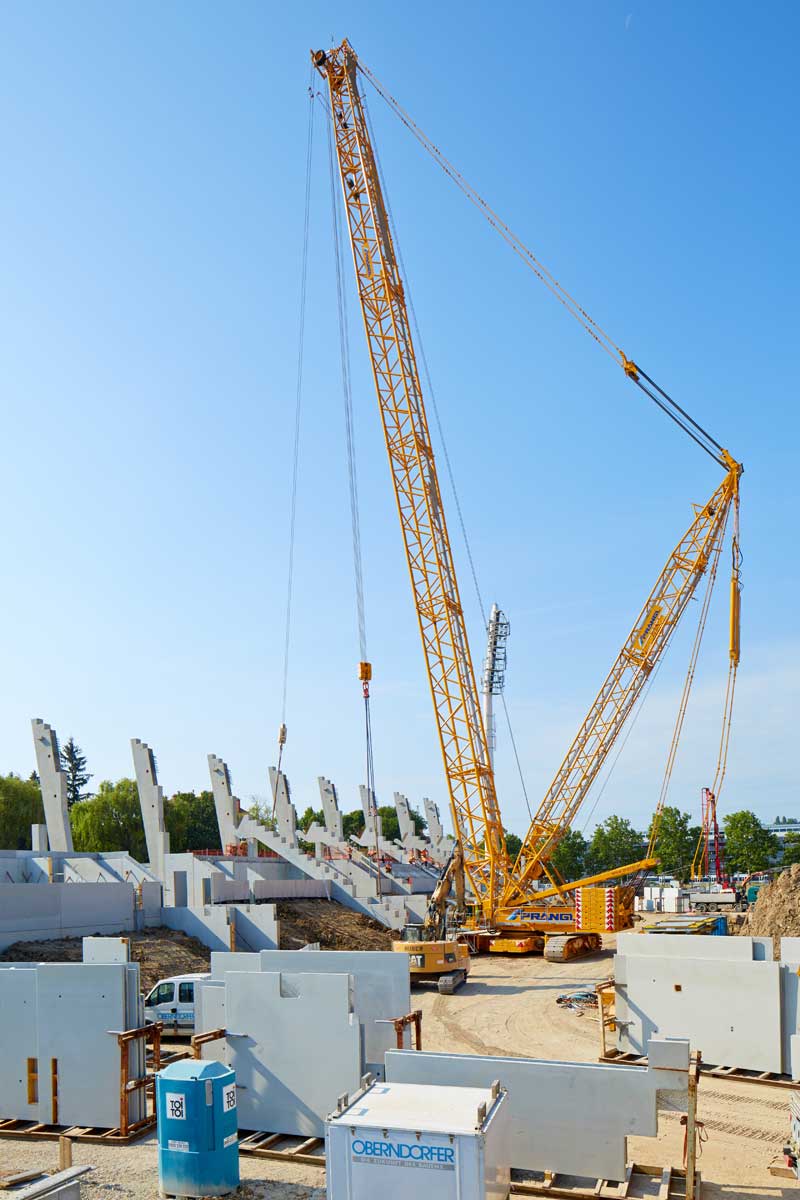 The challenge
New Rapid Arena with help from Prangl
The groundbreaking ceremony for the new Rapid Arena took place on 12. February 2015, under the banner "Old home – New digs". With a 24,200 seat capacity, this top-tier stadium meet all of UEFA's criteria for internationals. 3,900 tonnes of steel covering an area of 42,000 square metres will be processed. Prangl will assume a leading role.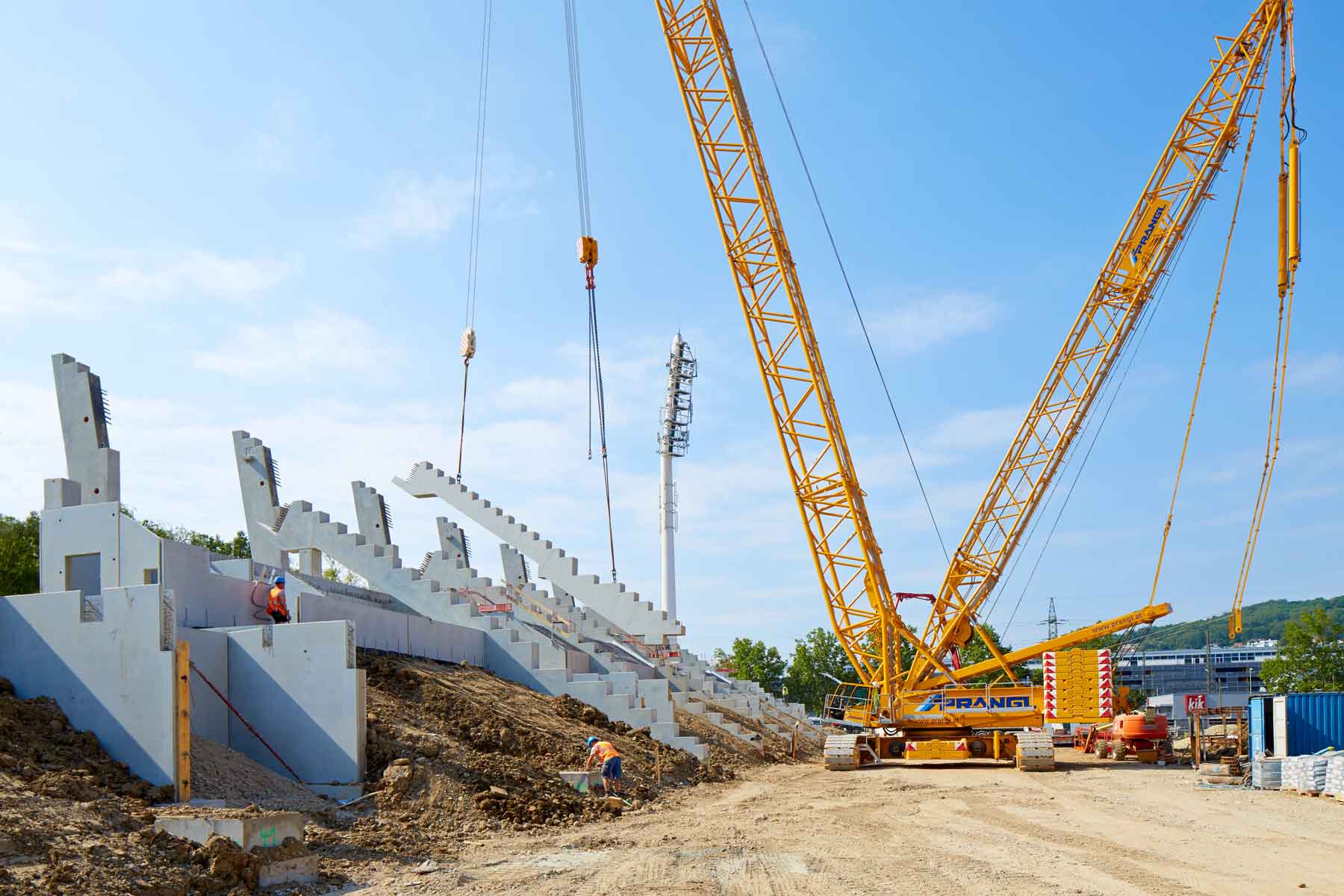 Pillars, beams, concrete slabs: telescopic crane in use
At the outset, the pillars (18 m long and weighing up to 44 tonnes), beams (23 metres long and weighing 39 tonnes), and concrete slabs for the stands (10 m long and weighing 15 tonnes) were lifted into place. In addition the hollow-core slab ceilings and walls were lifted. This involved the simultaneous deployment of multiple machines from Prangl, the master at lifting heavy loads: a 400 tonne crawler crane, a 100 tonne telescopic crane, a 95 tonne telescopic crane, and a 50 tonne telescopic crane.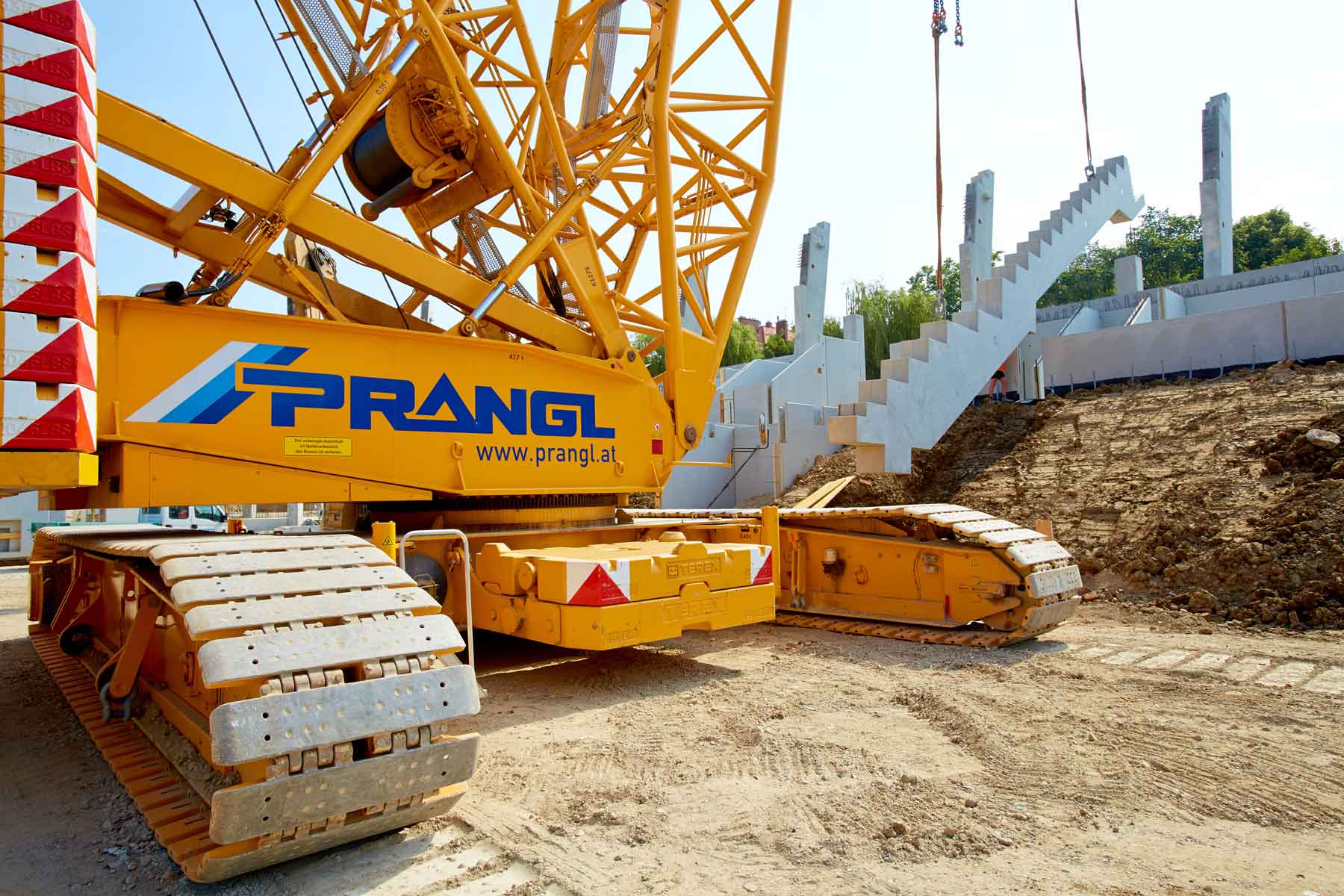 Loaded procedure
Particularly the crawler machine is ideally suited for moving the multitude of pre-cast concrete elements within an economically viable timeframe. When moving the crane under load, an optimum installation time is 100% guaranteed. The choice of this concept was mutually agreed between Prangl and the customer at a very early stage. However this is not the end of it. The Prangl team is already chomping at the bit for the next phase of construction: the installation of the stand roof. The equipment on site will be augmented again for this – by at least one additional crawler crane (with a lifting capacity of 200 tonnes).