January 2016
Allianz stadium
Even as construction of the Allianz Stadium reaches it final stages, Prangl has been supplying critical equipment.
Sales:
Klaus Obertscheider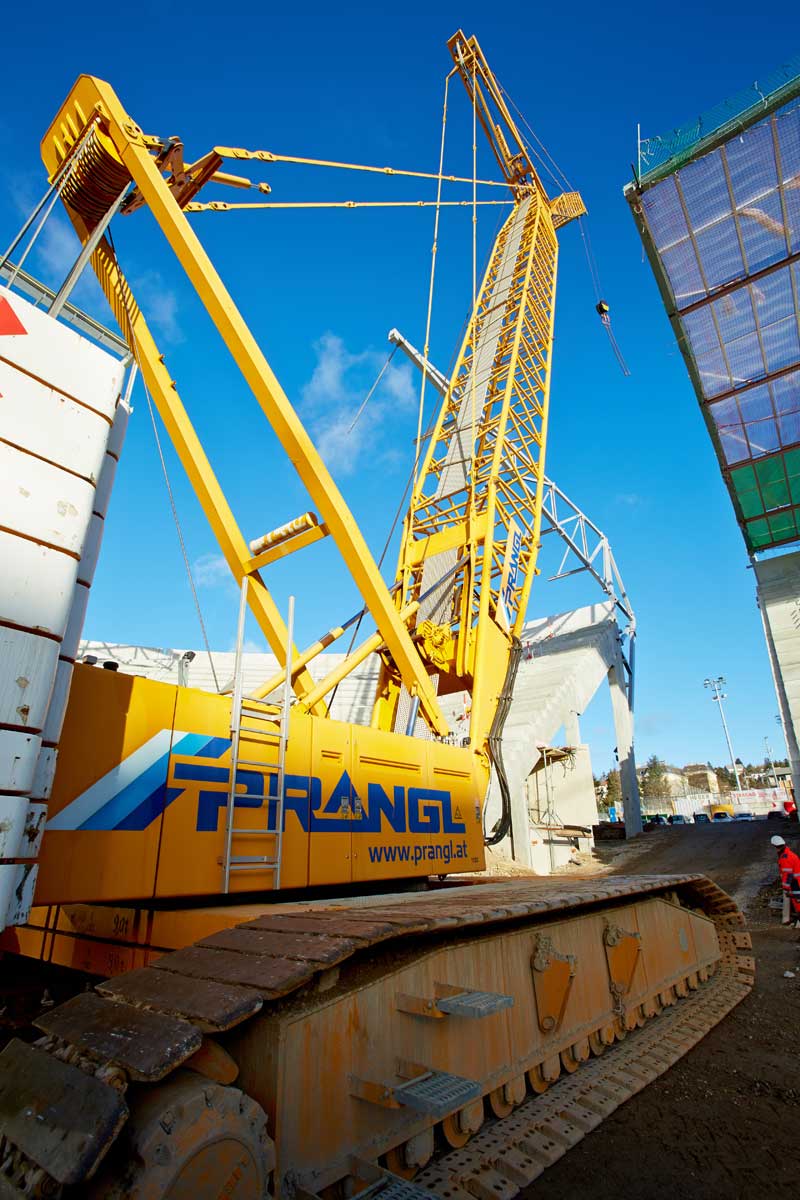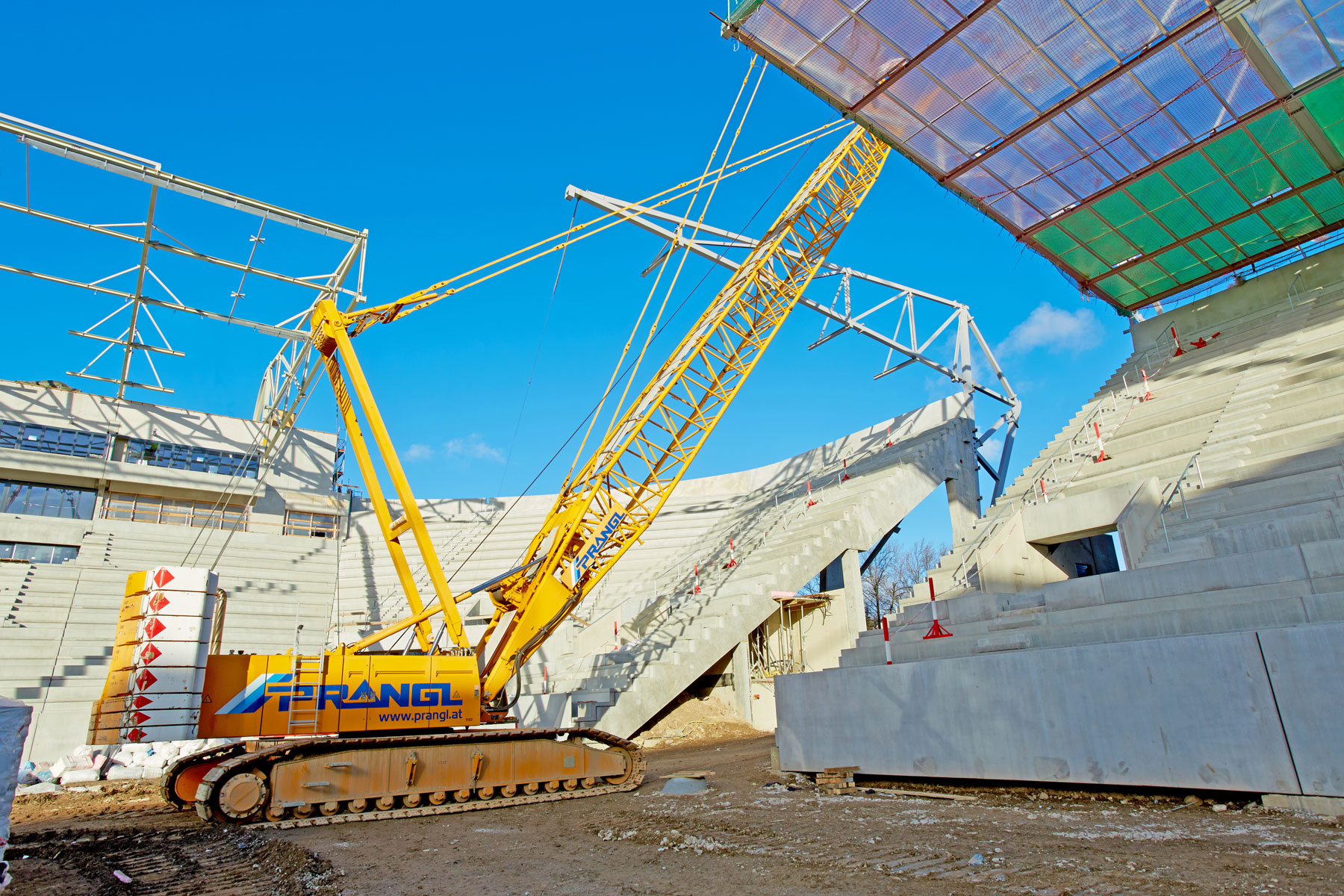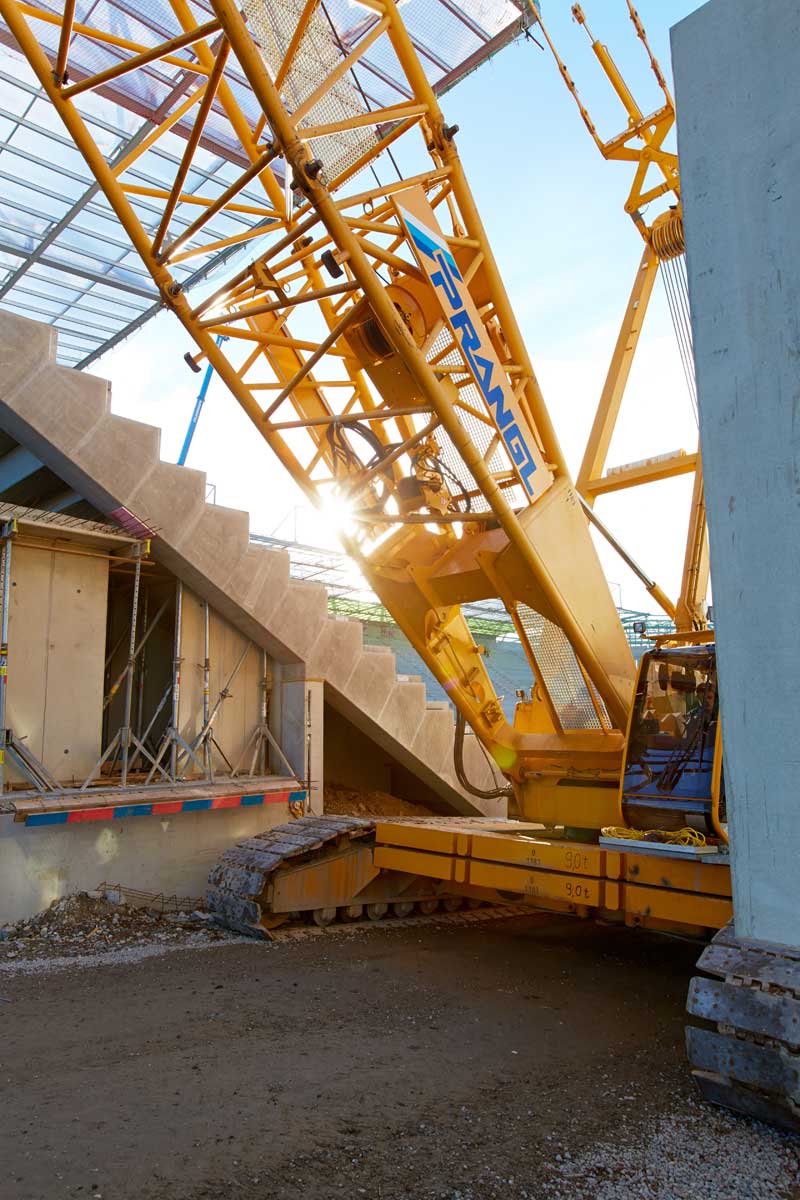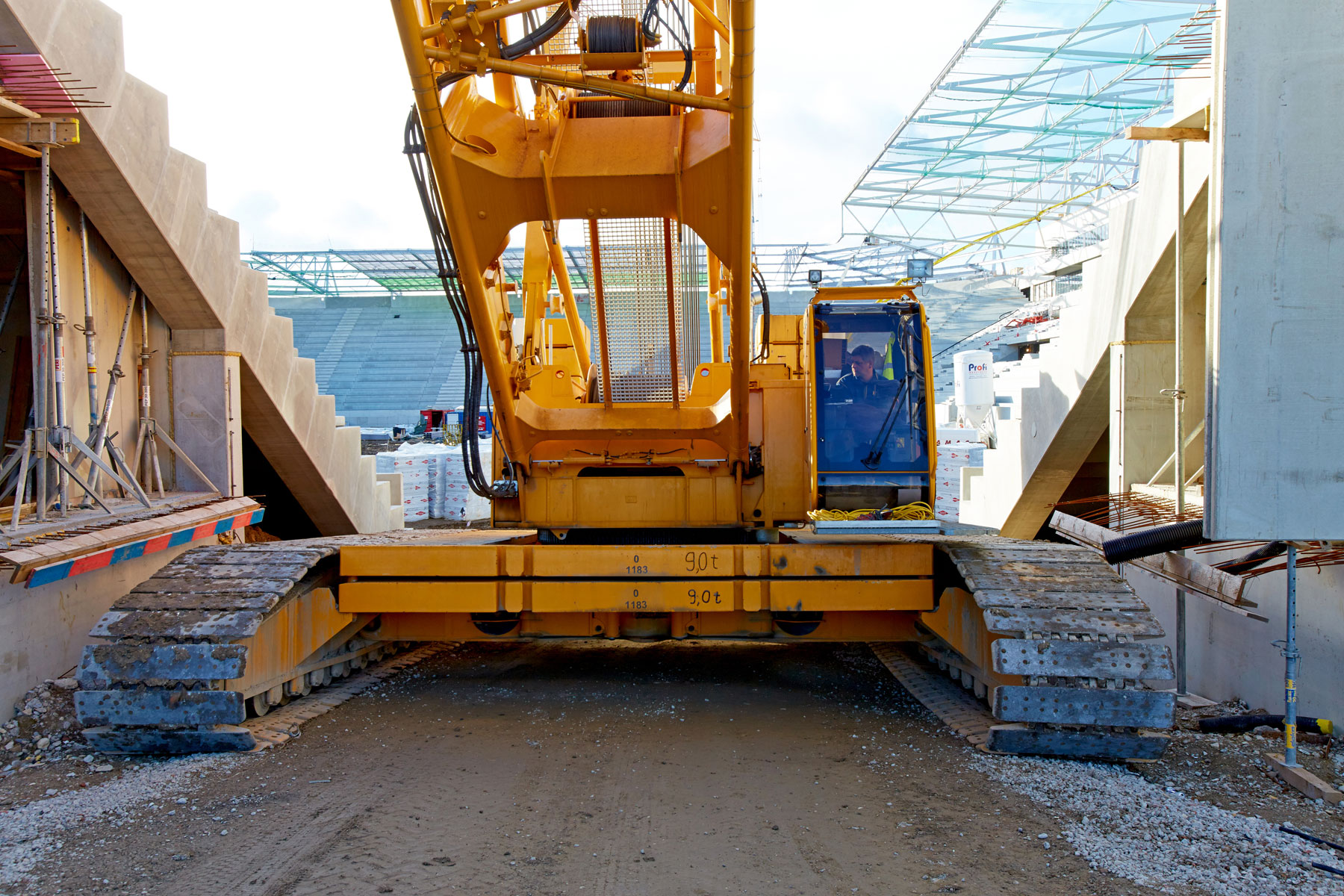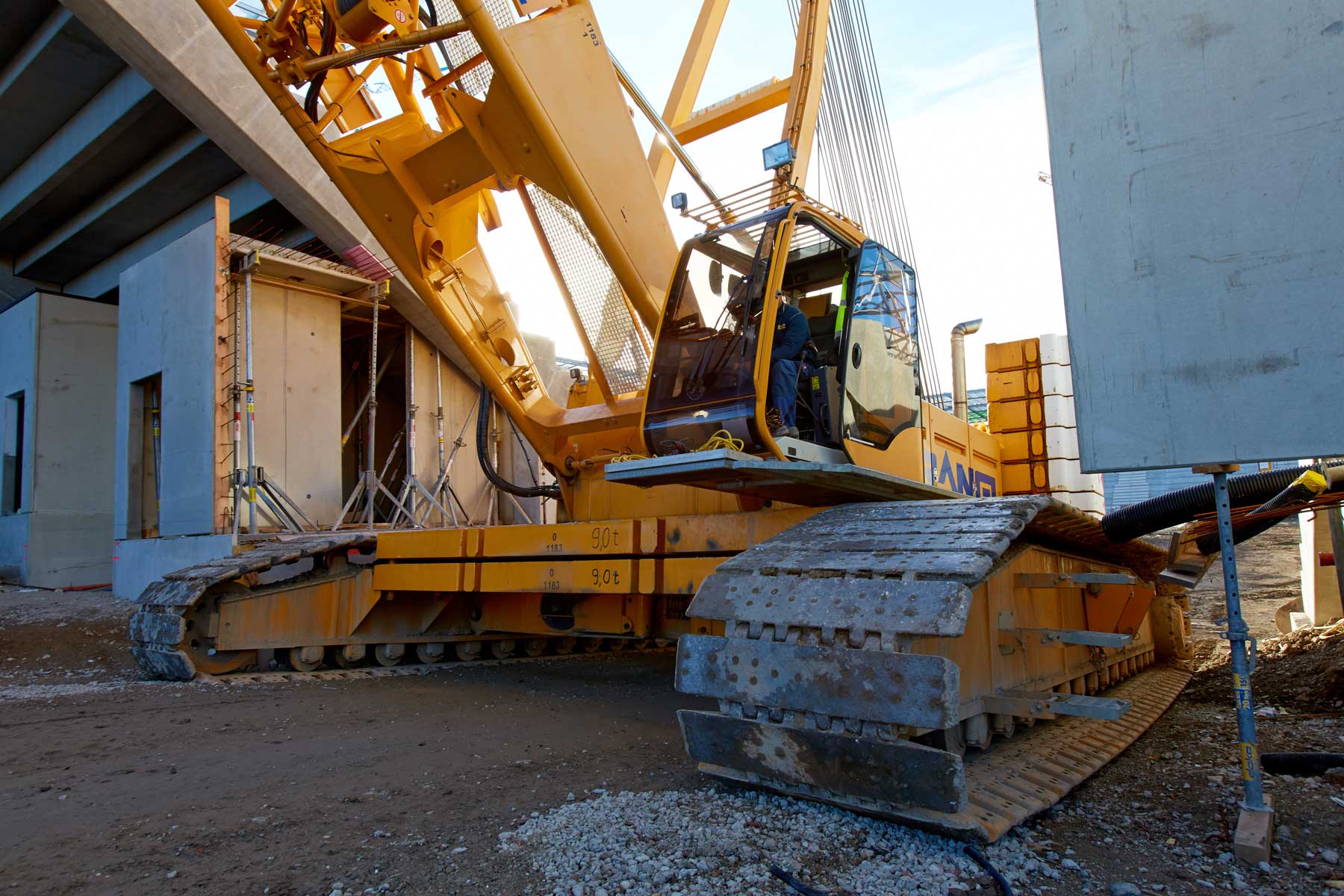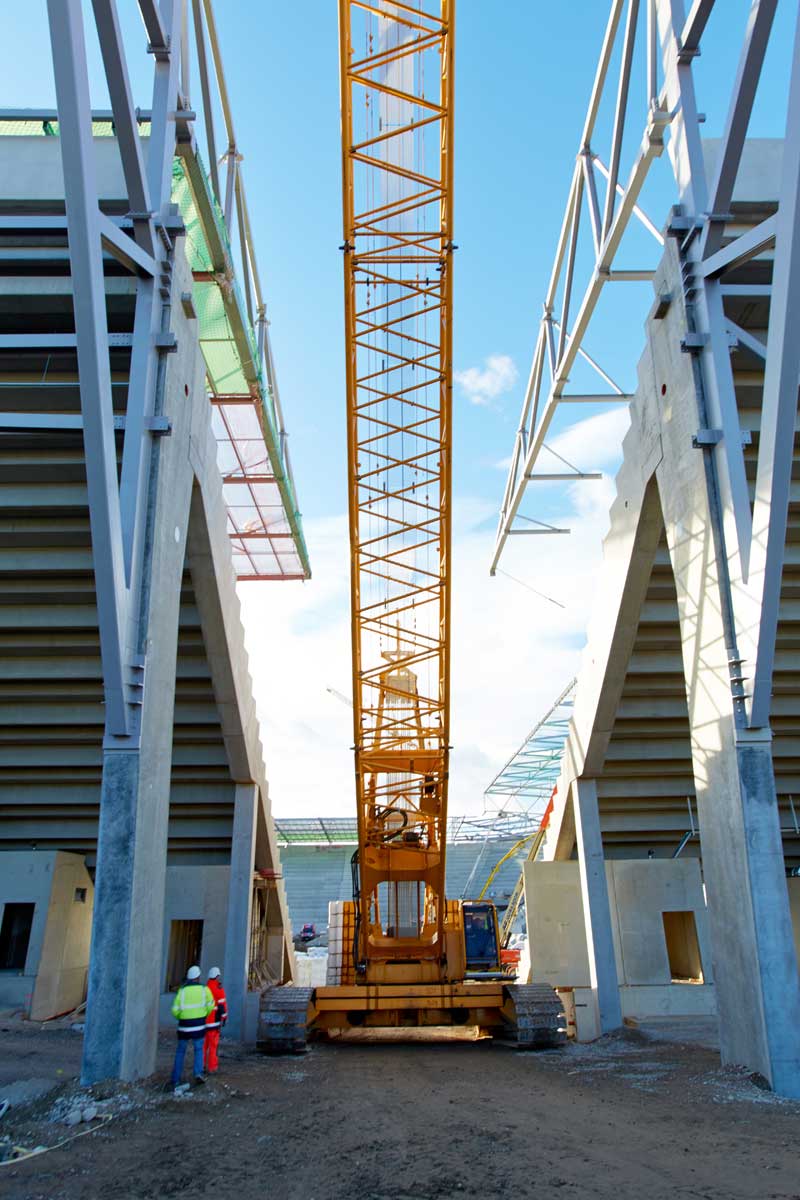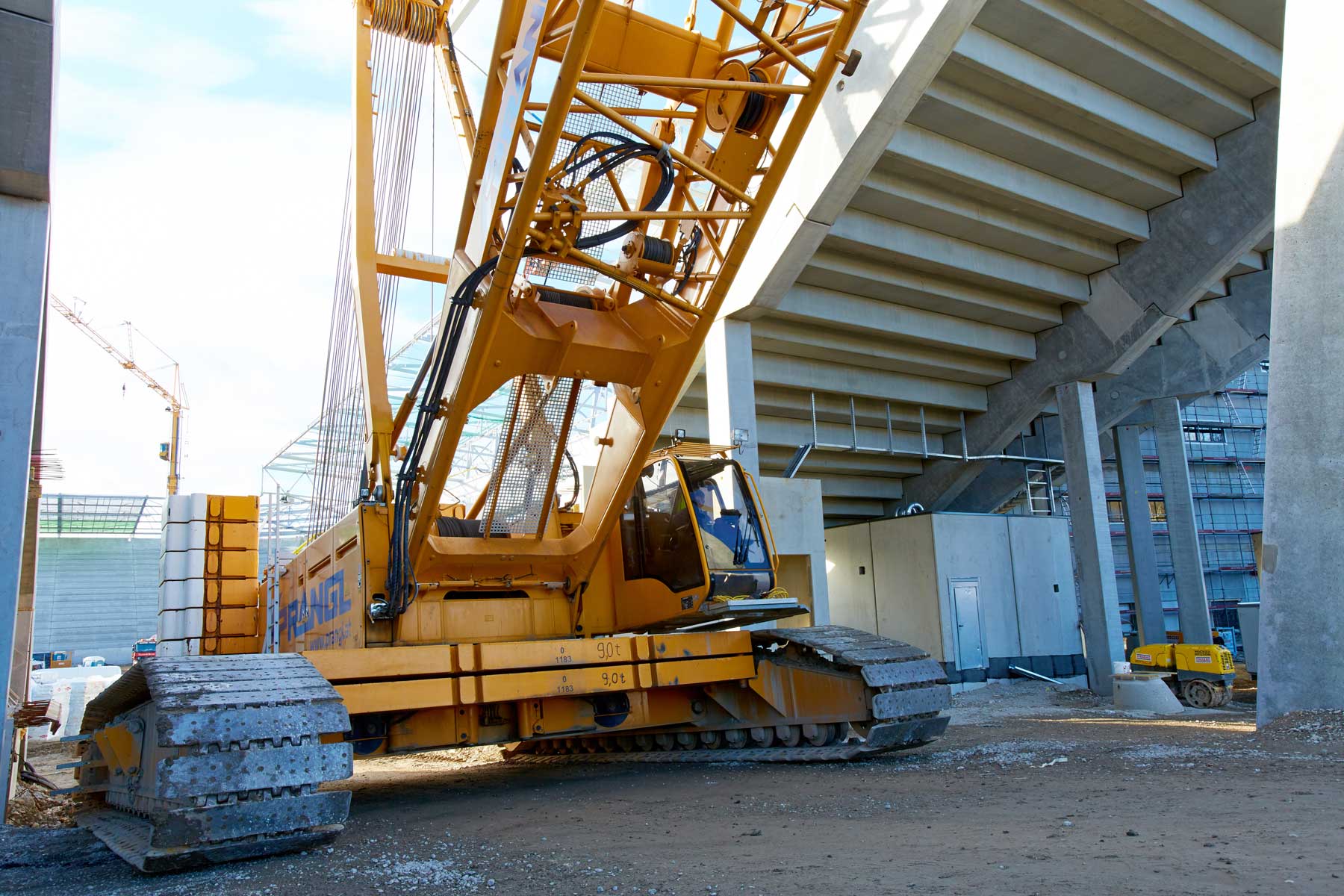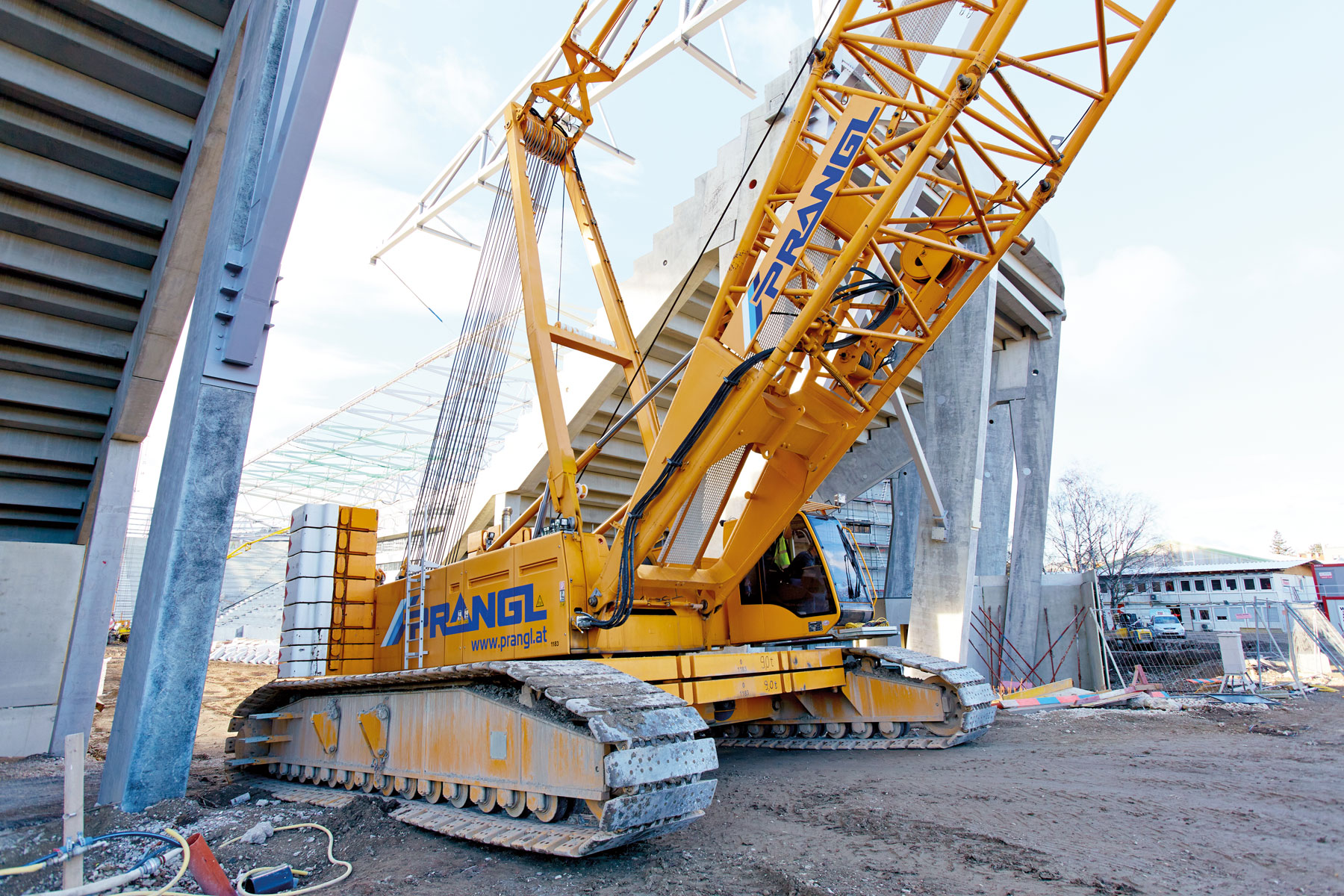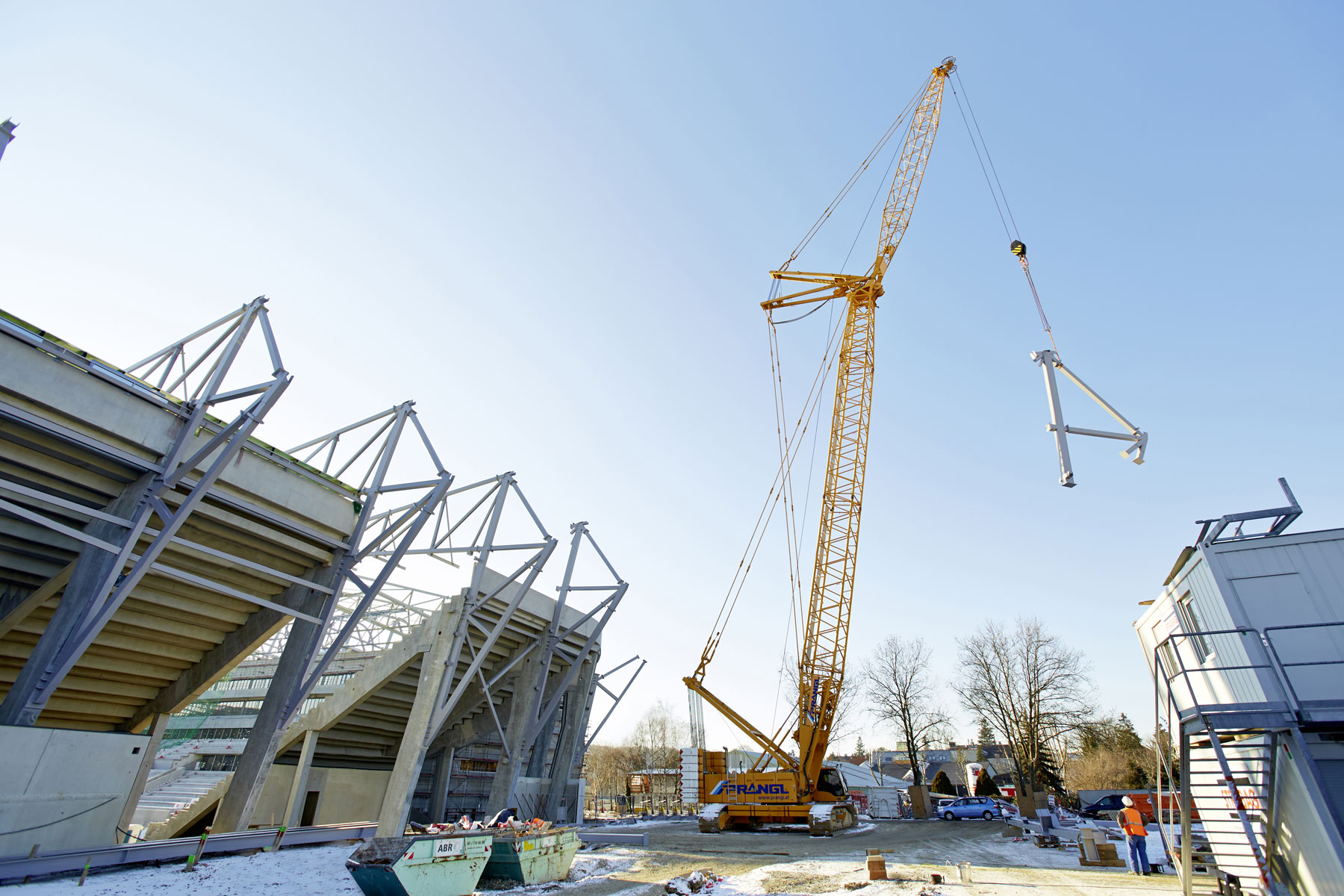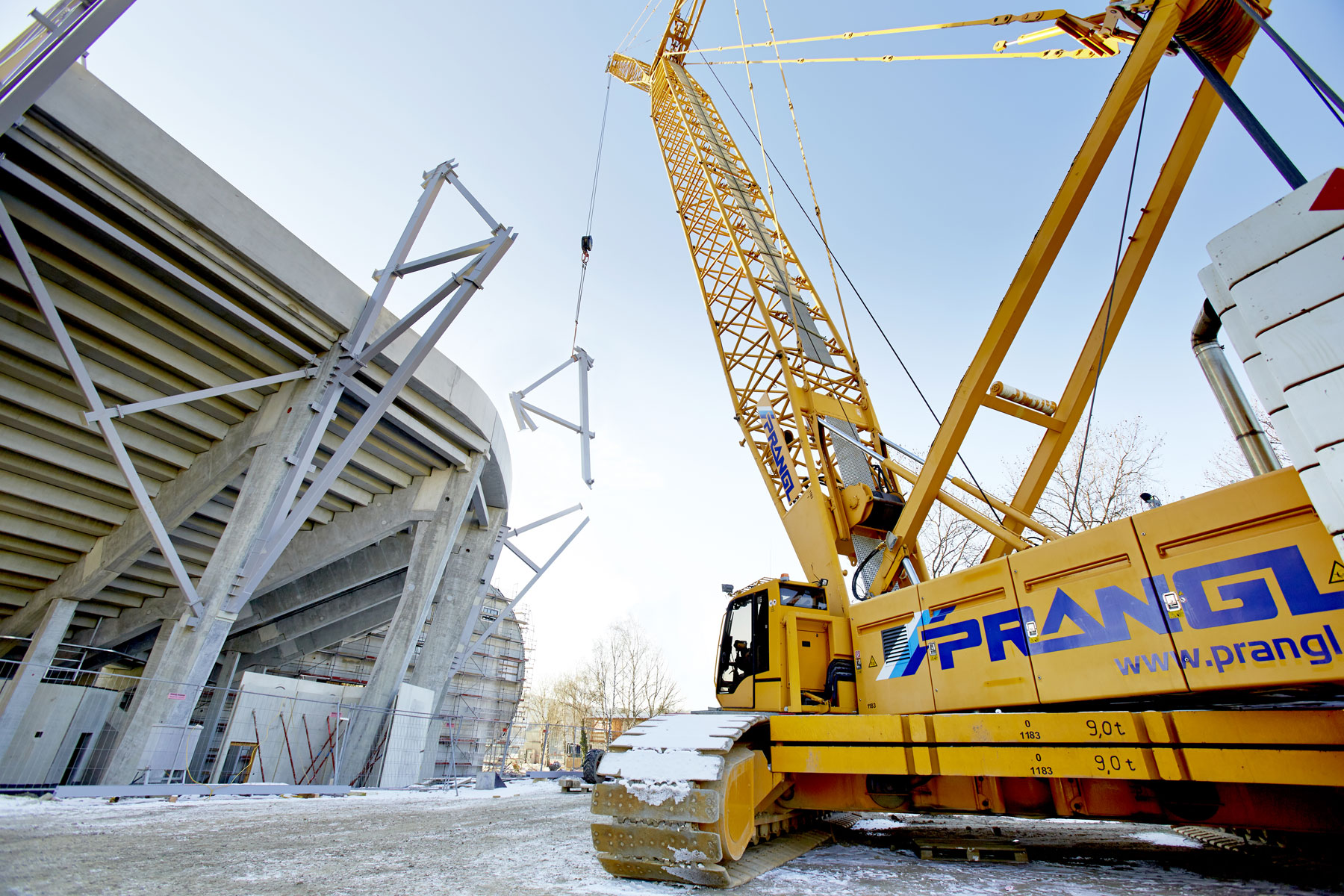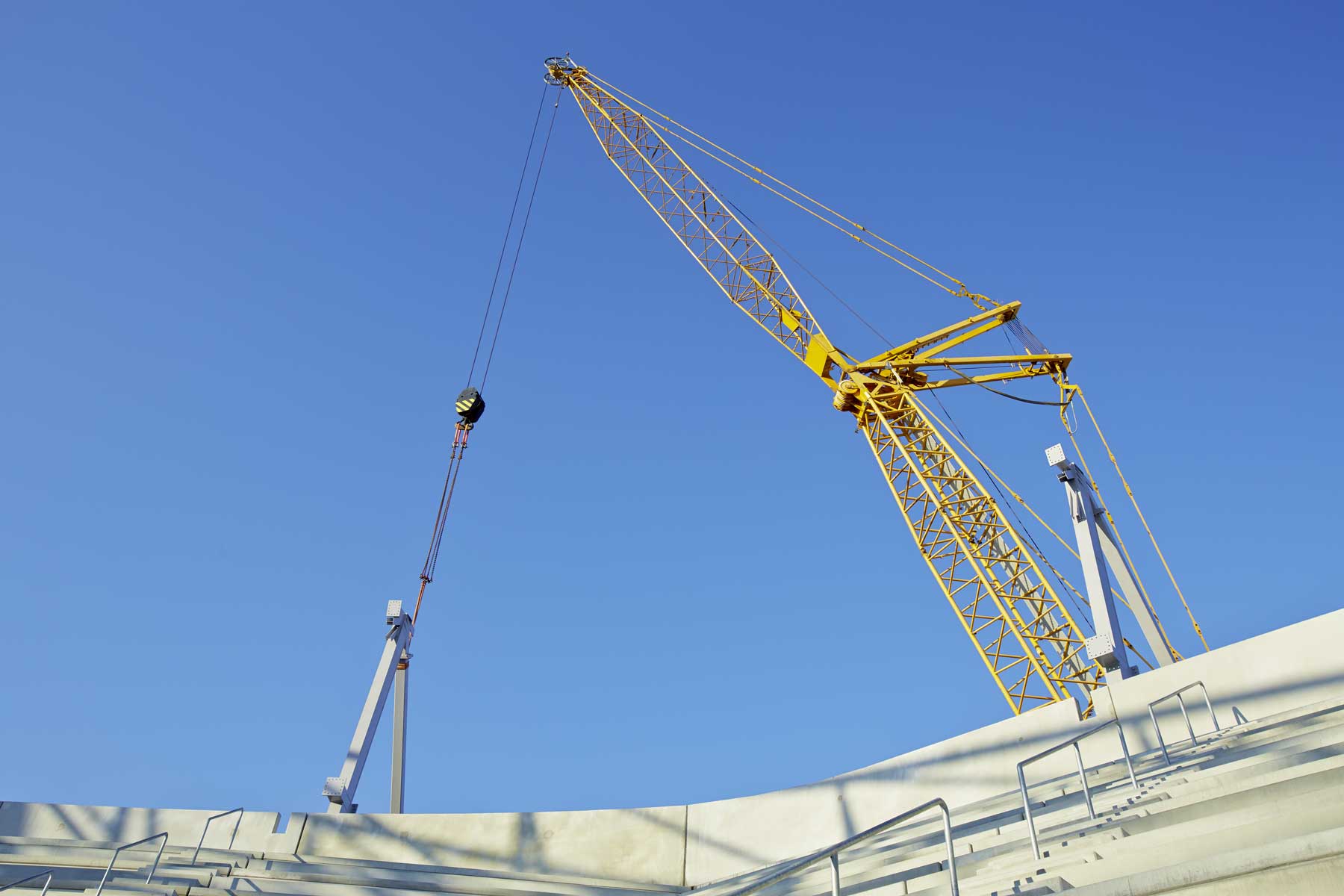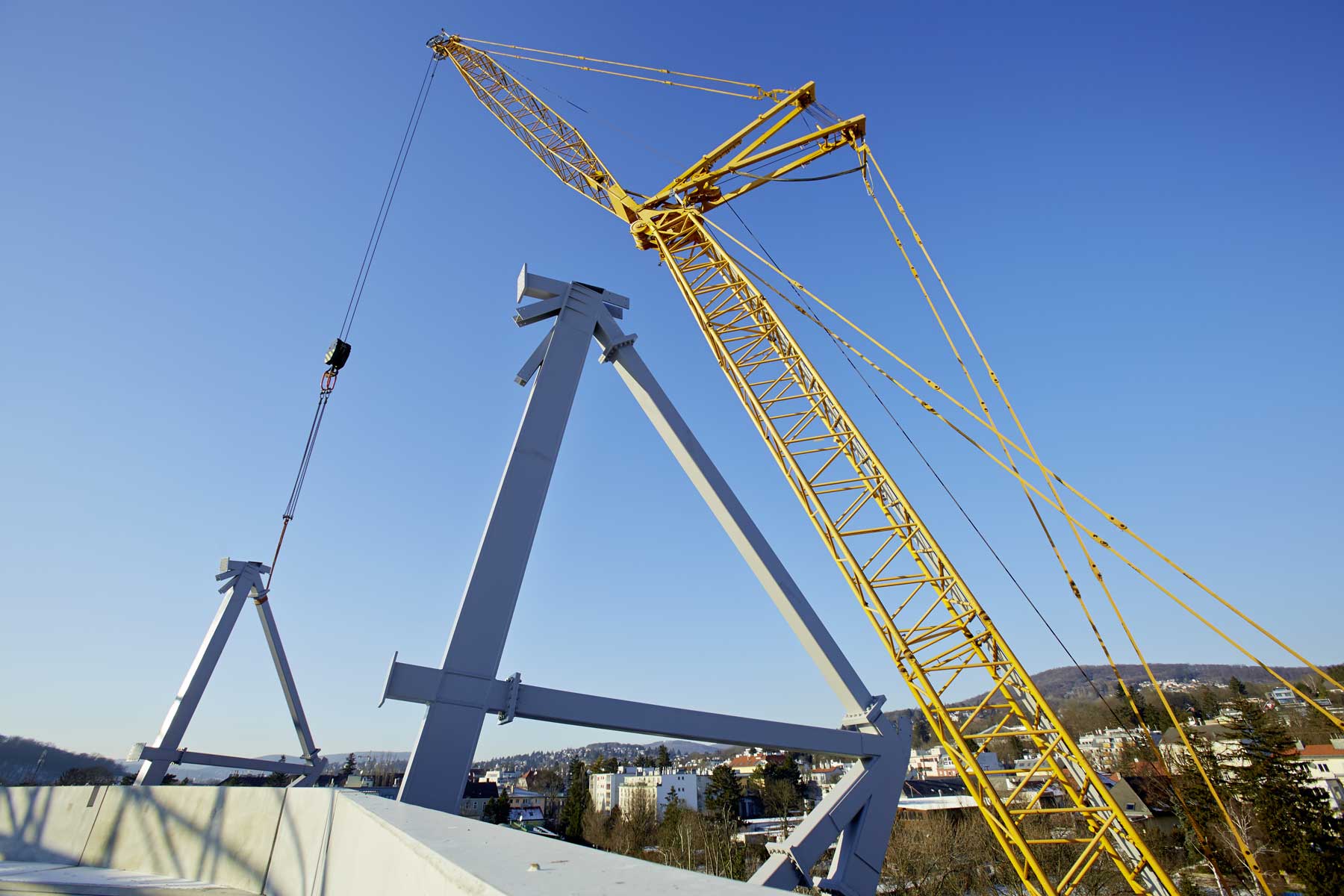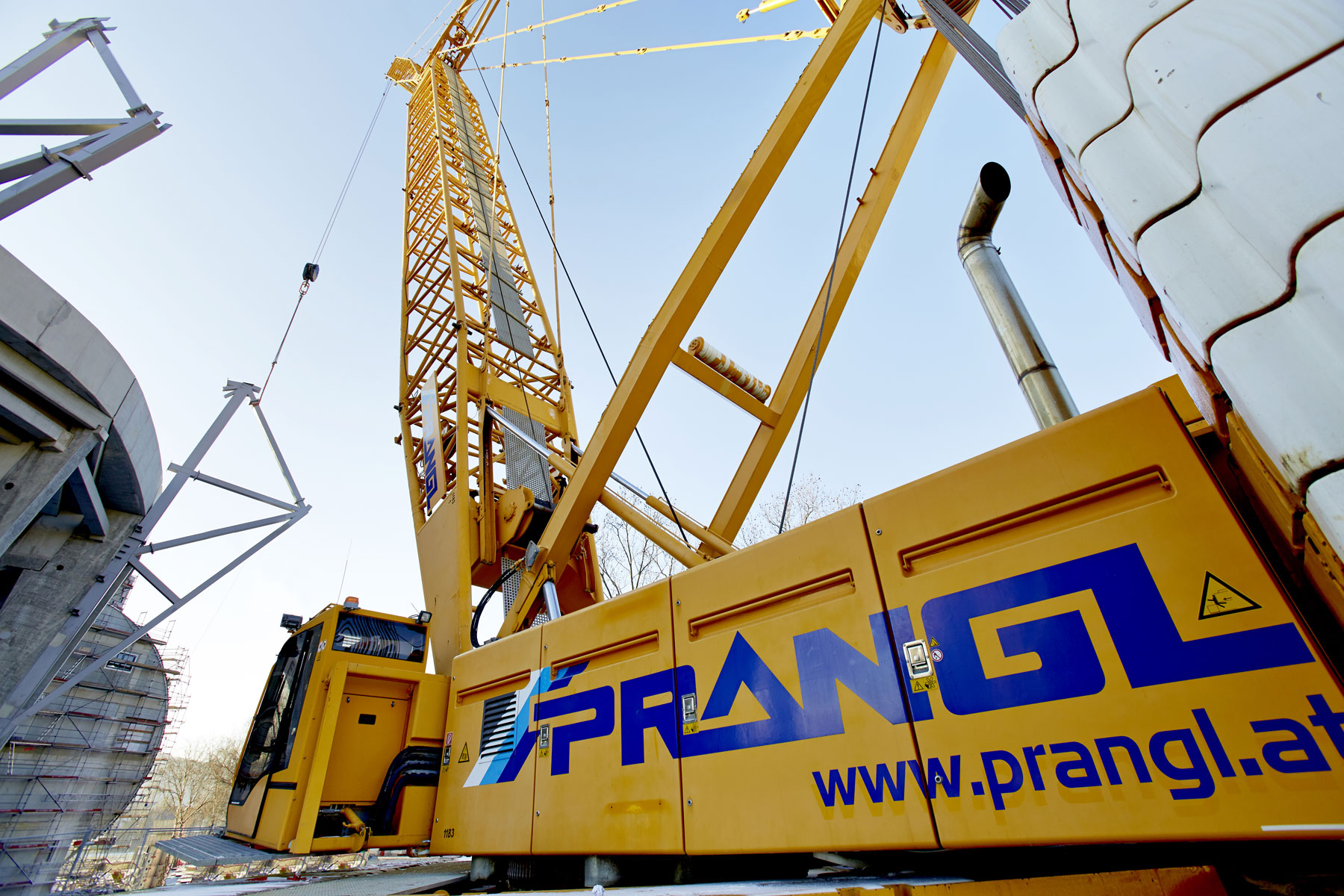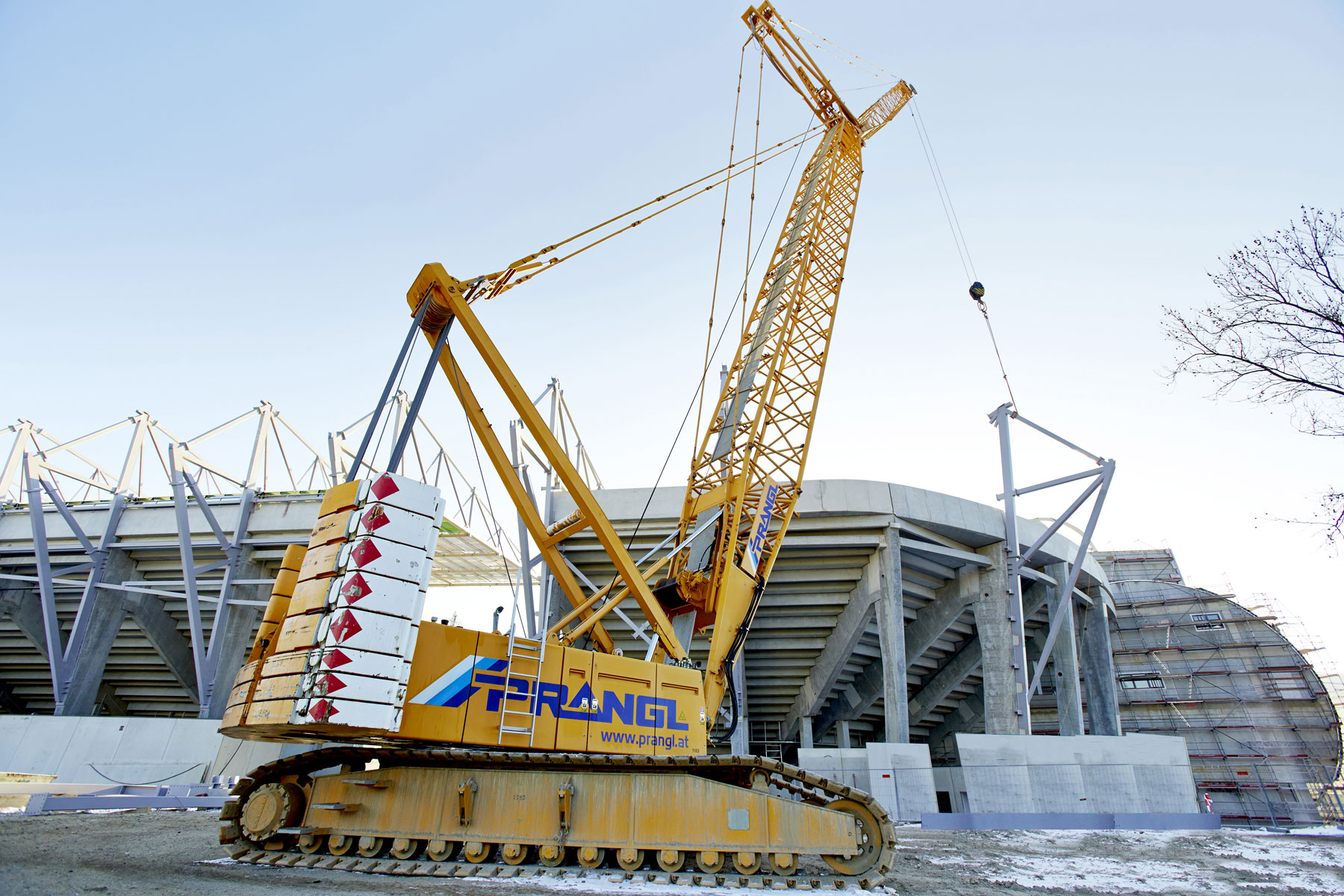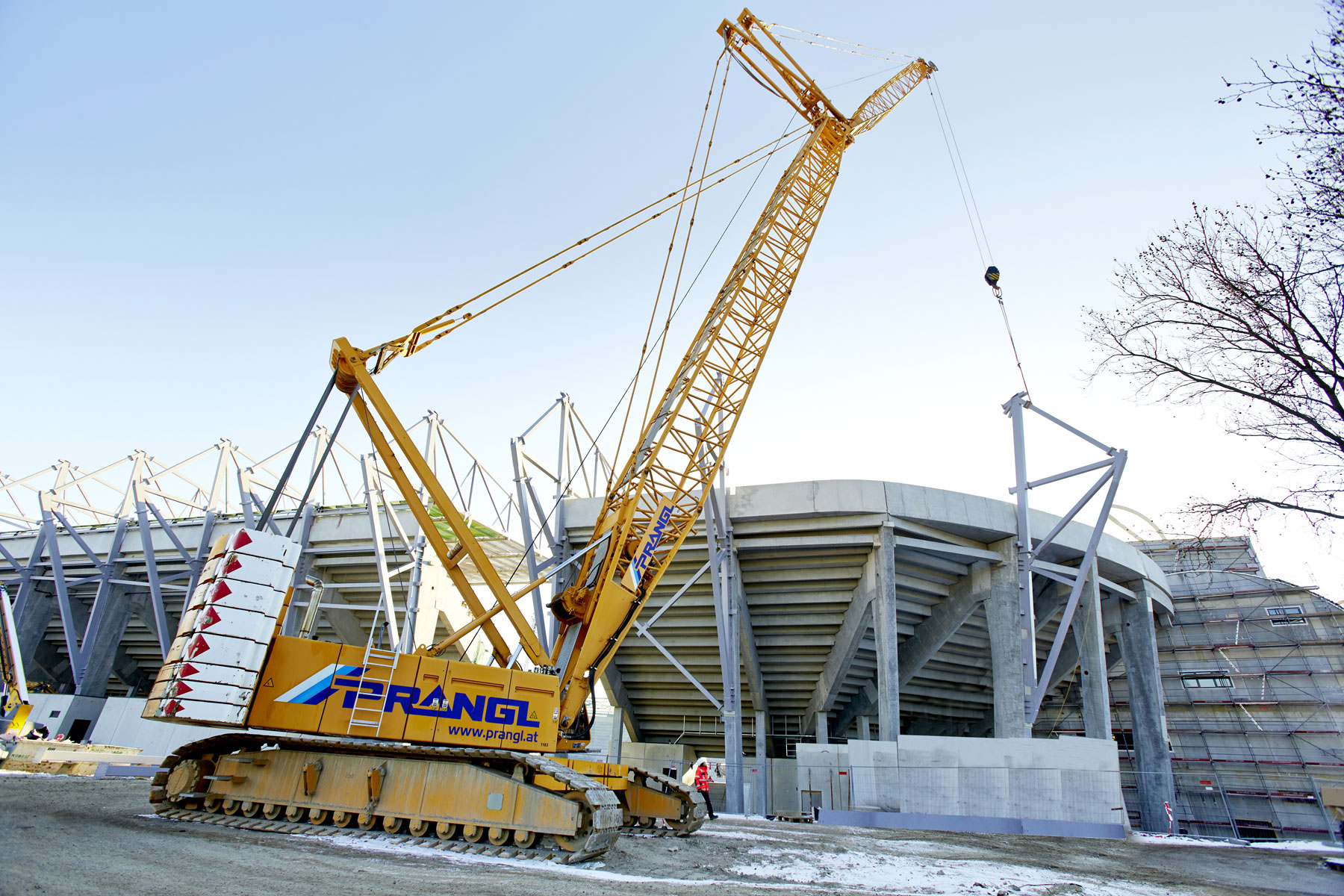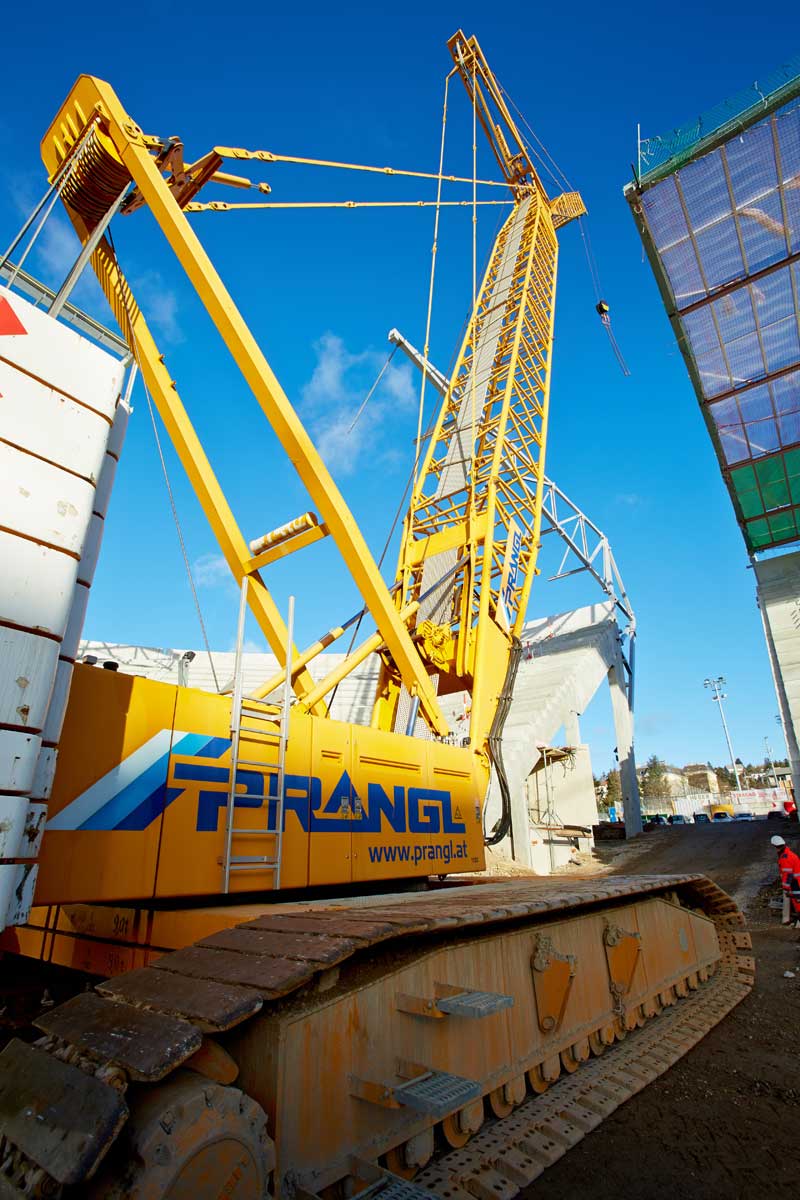 The challenge
Exciting crane work in the new Allianz Stadium
With a capacity of 24,200 seats, the new arena home of SK Rapid Wien meets all of UEFA's criteria for internationals. Prangl has supplied practically every piece of crane equipment for use on this imposing structure. Sometimes the most suspense-filled aspect has not been the crane operations, but rather how a large crane could get out of the site again.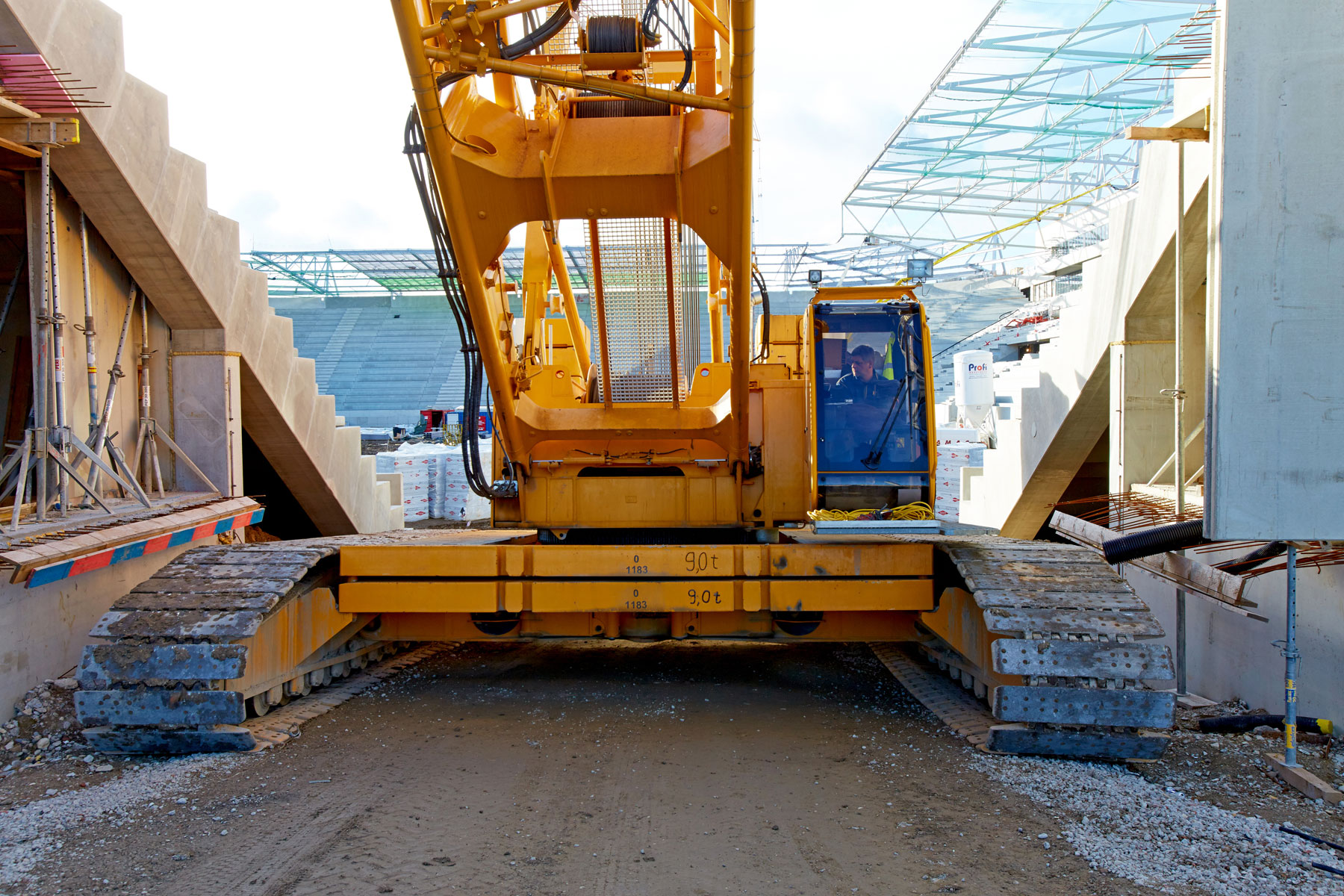 A 200 tonne crawler crane as a hindrance
From the 2016/2017 season, record-breaking Austrian champions SK Rapid Wien will play in their new home stadium. To stick to the ambitious schedule, it was necessary to begin initial digging operations on the pitch. However this meant that the 280 tonne crawler crane was in the way. Therefore the crane had to leave the stadium before its work was complete. Up a 10% gradient, the crane driver had to manoeuvre the colossus to millimetre accuracy through a narrow entrance.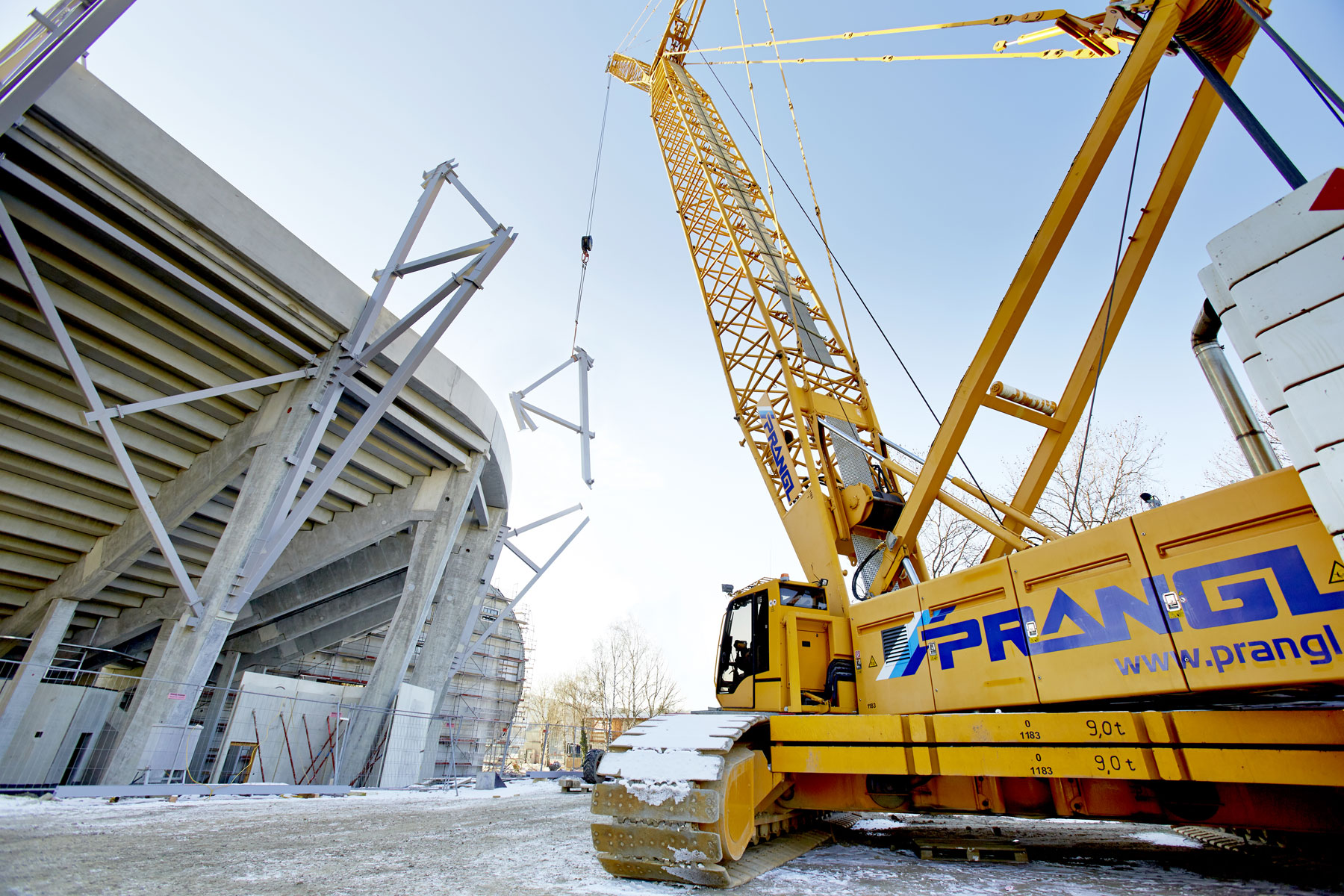 Crane operator with sensitivity
To avoid the crane tipping over, the lattice boom had to be precisely balanced. Due to the gradient, it was vital distribute the pressure of the caterpillar tracks evenly over the full length of the crane. This required maximum precision and sensitivity from the crane driver. Once outside the stadium, the 280 tonne crawler crane continued to provide support for various lifting operations. For example the last pieces of the heavy structural steel elements were lifted in over the rear wall of the stand, and installed by a luffing jib.