June 2018
Bridge lifting
A 70 year old bridge had to be cleared away. Austria's strongest telescoping crane was used.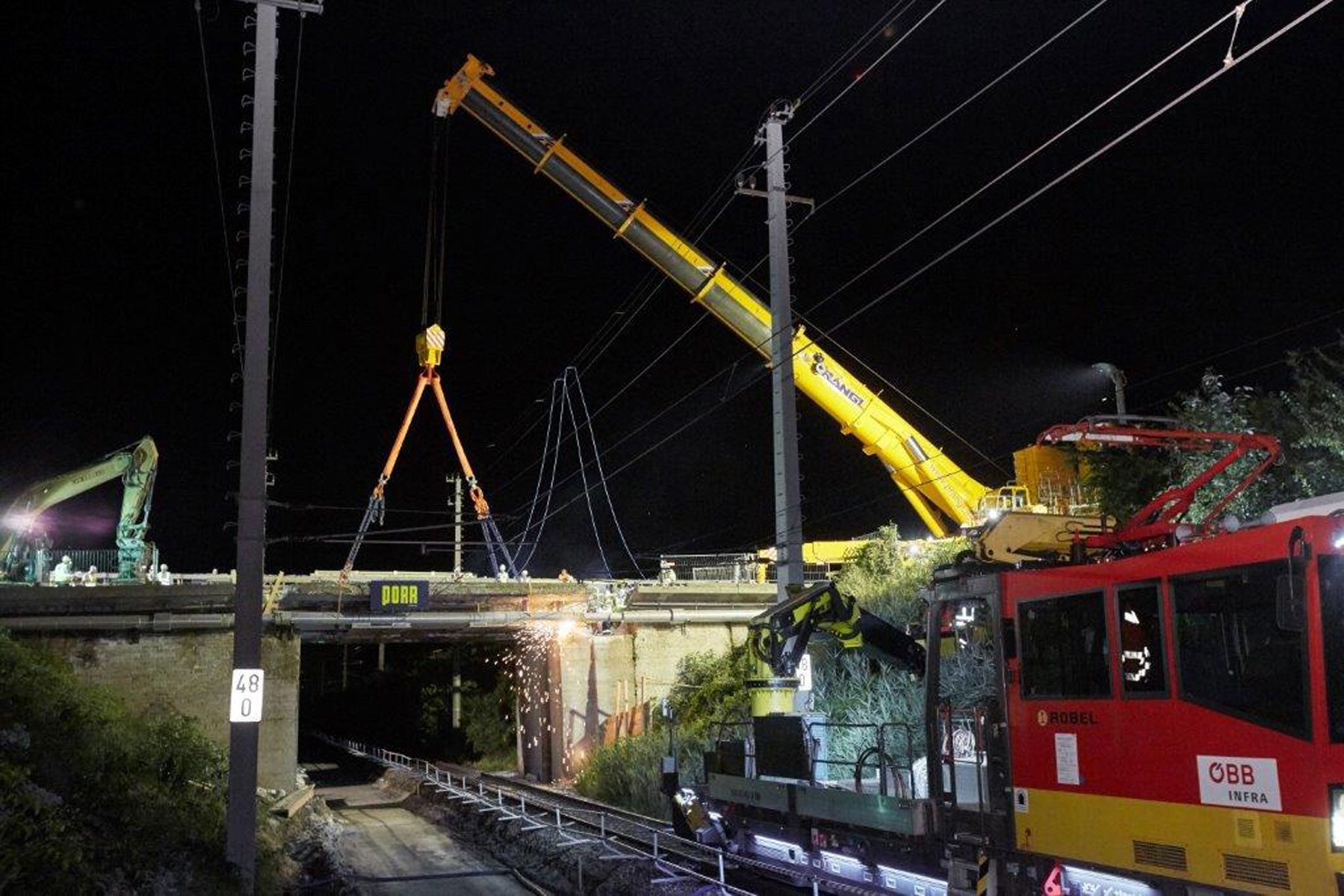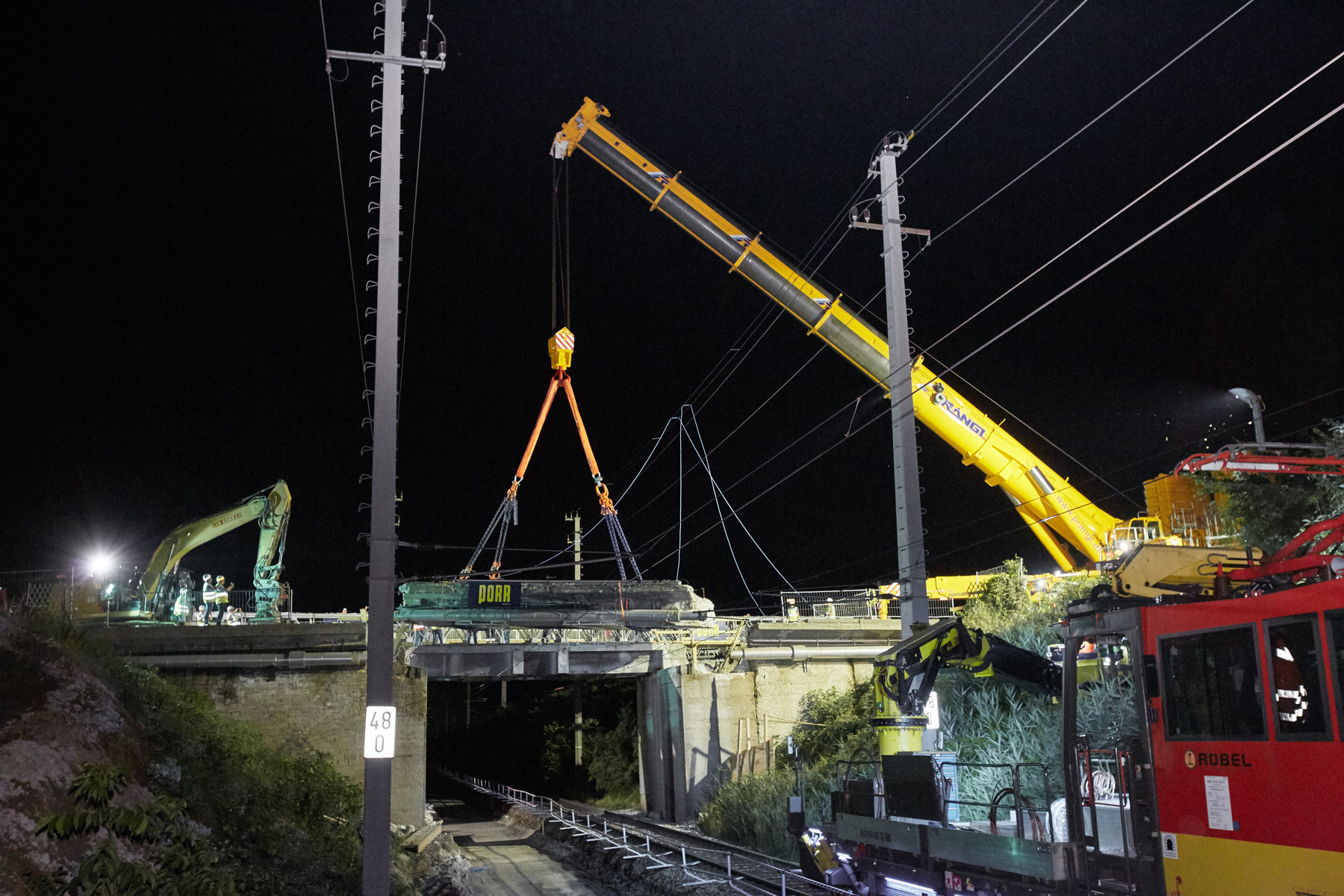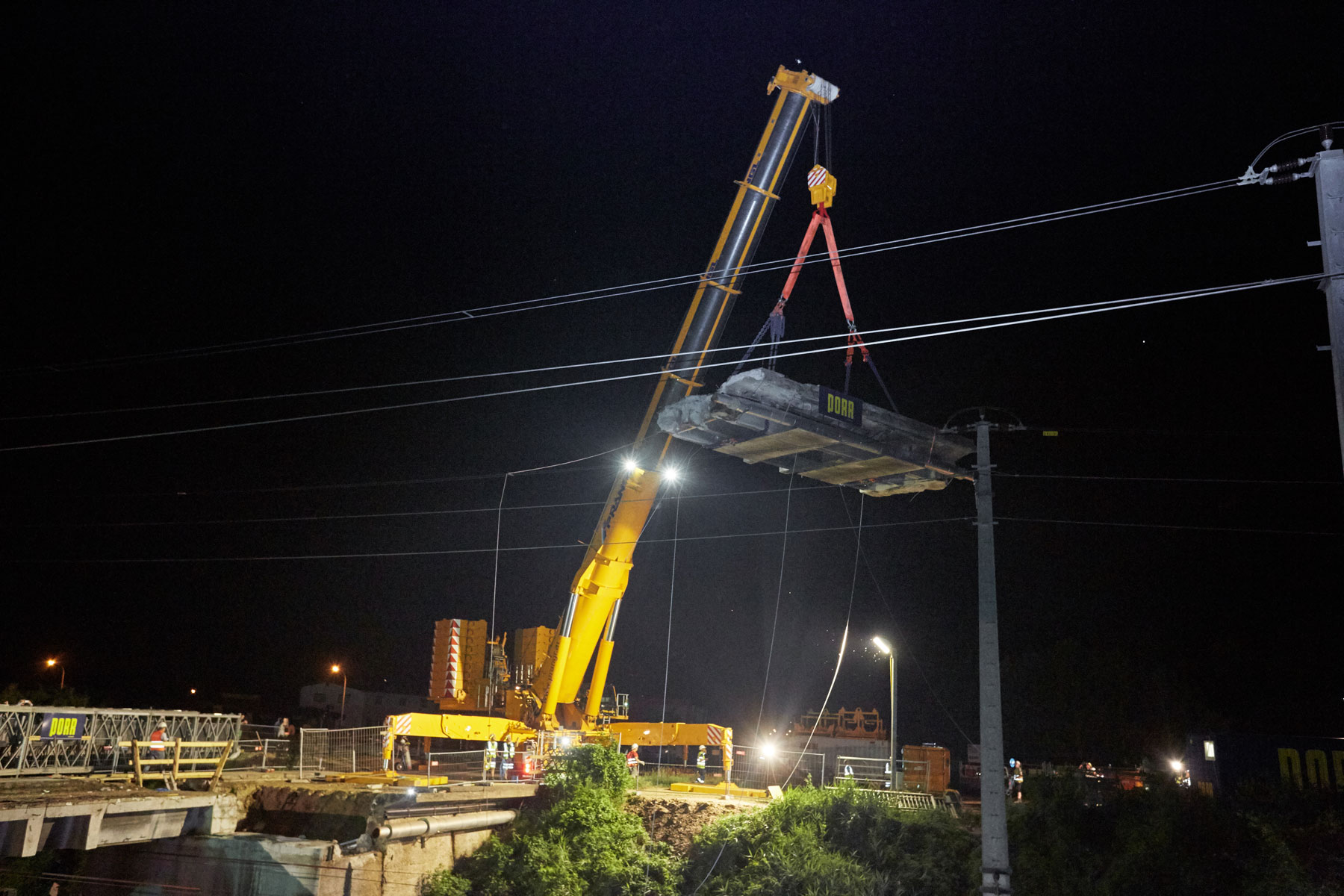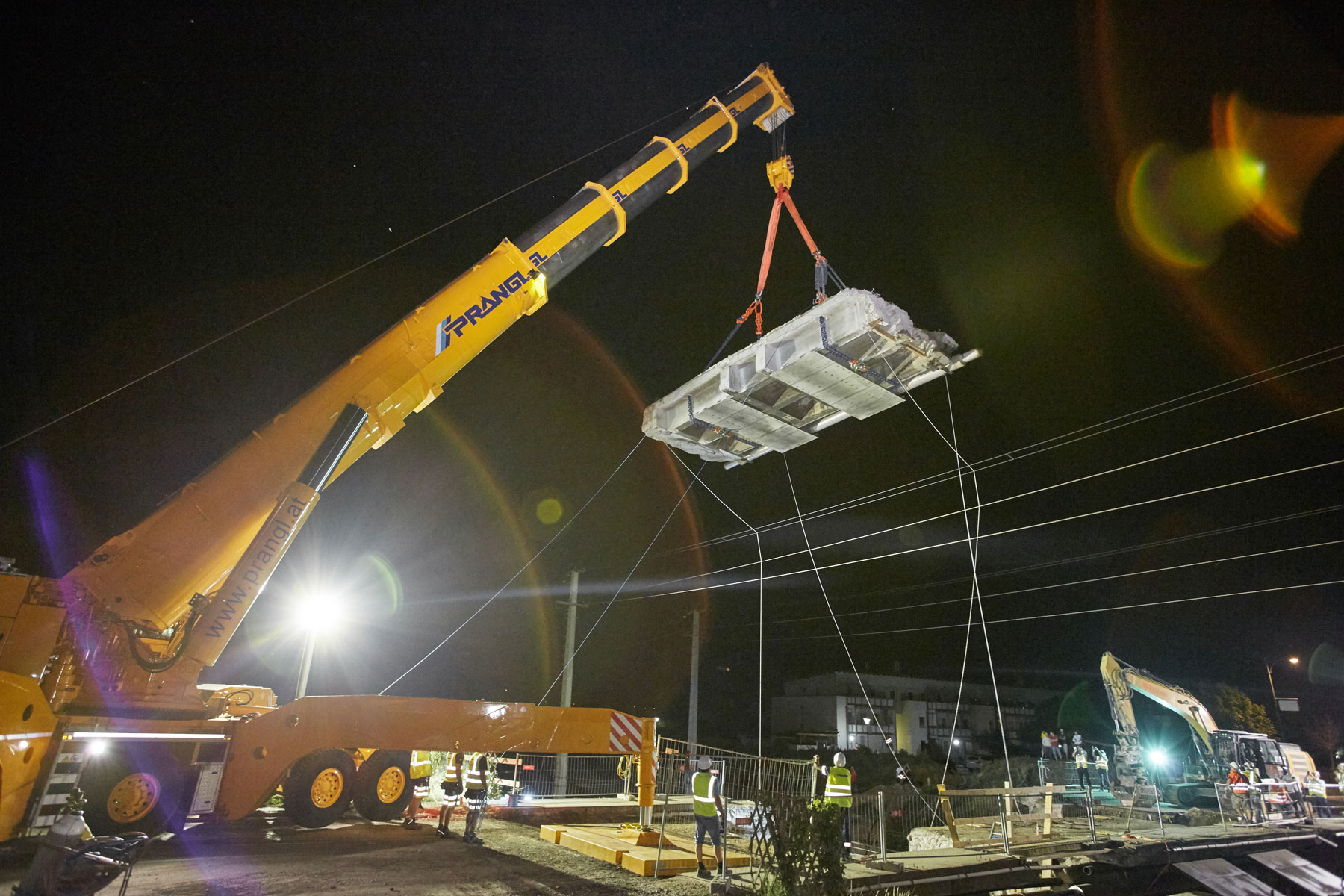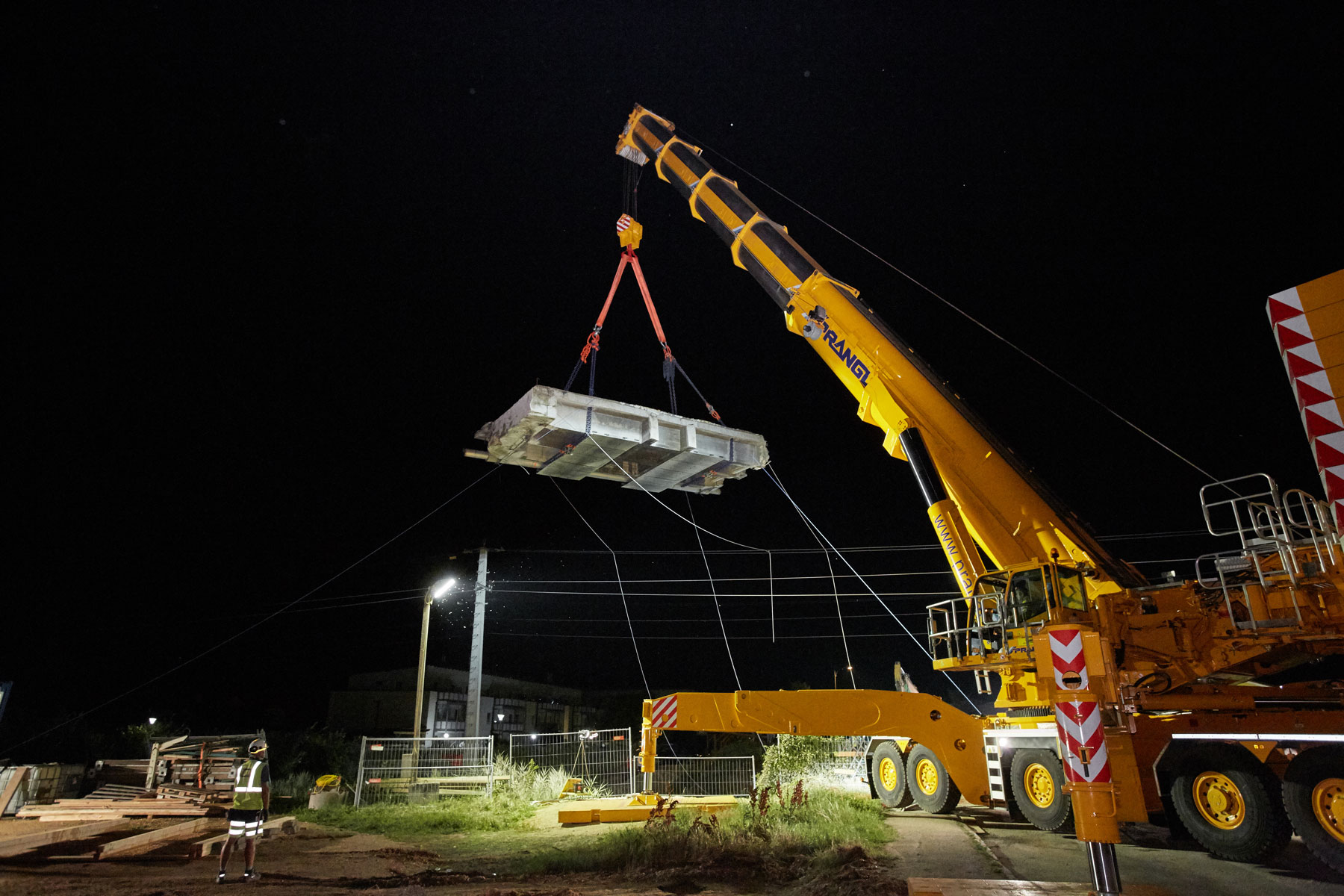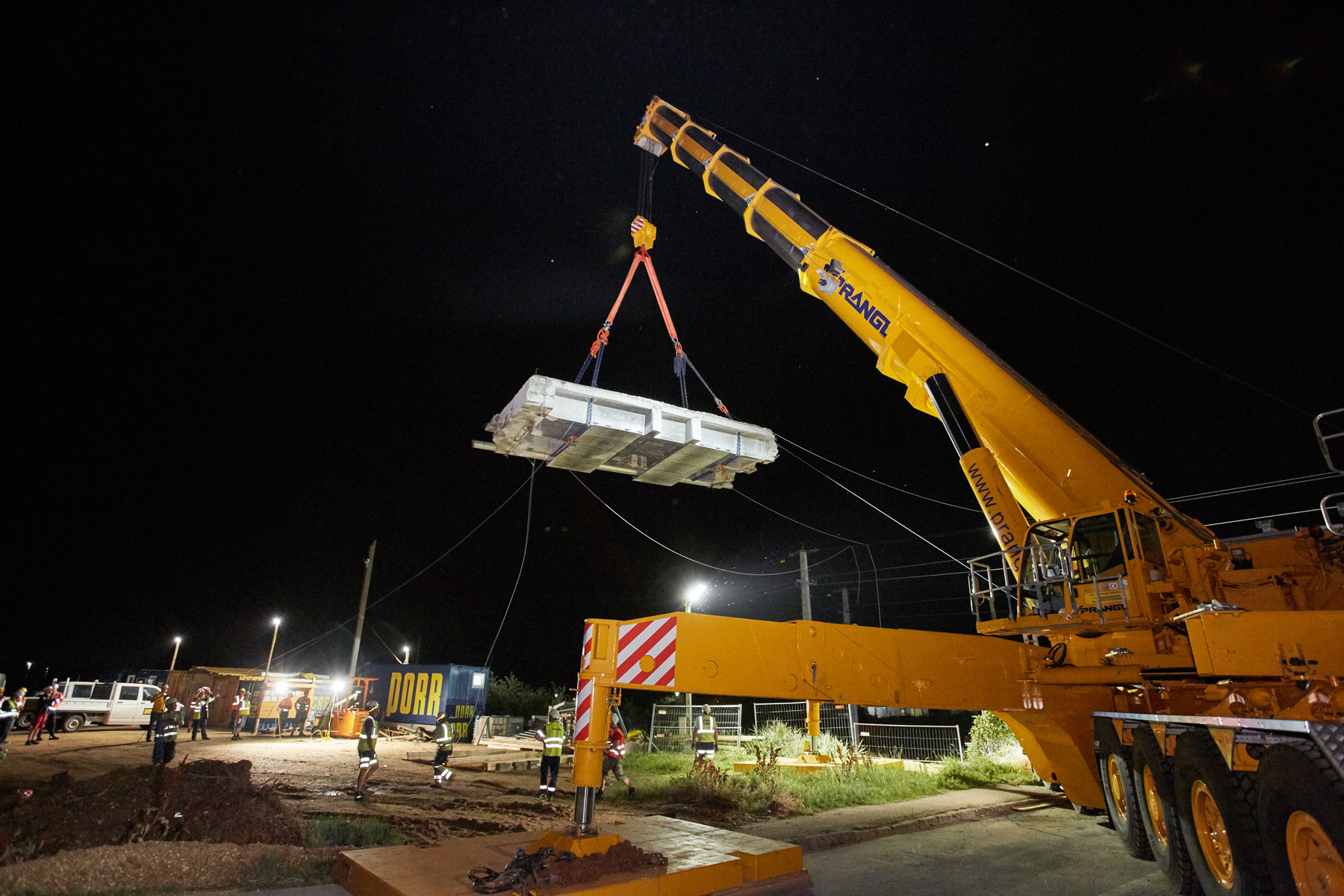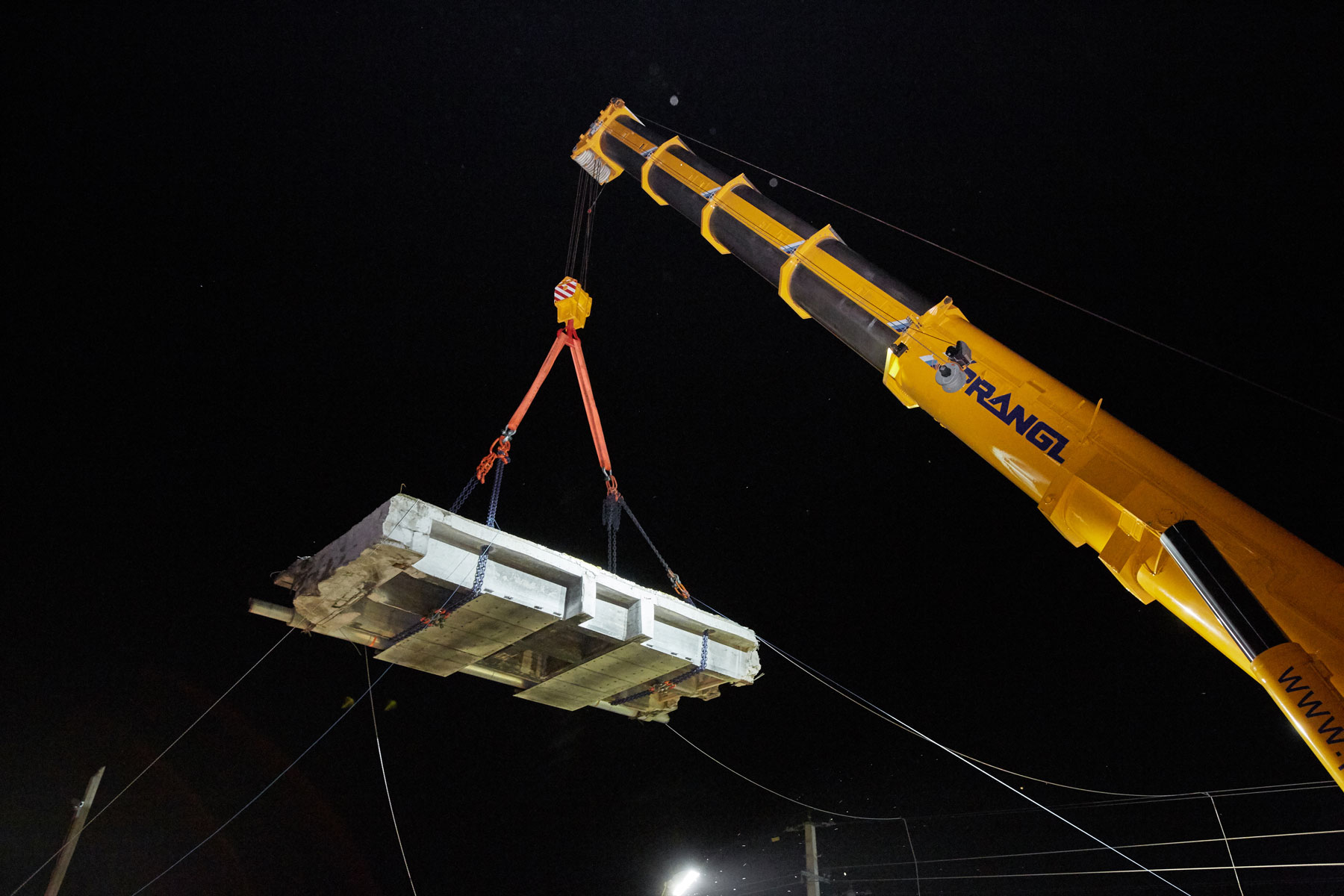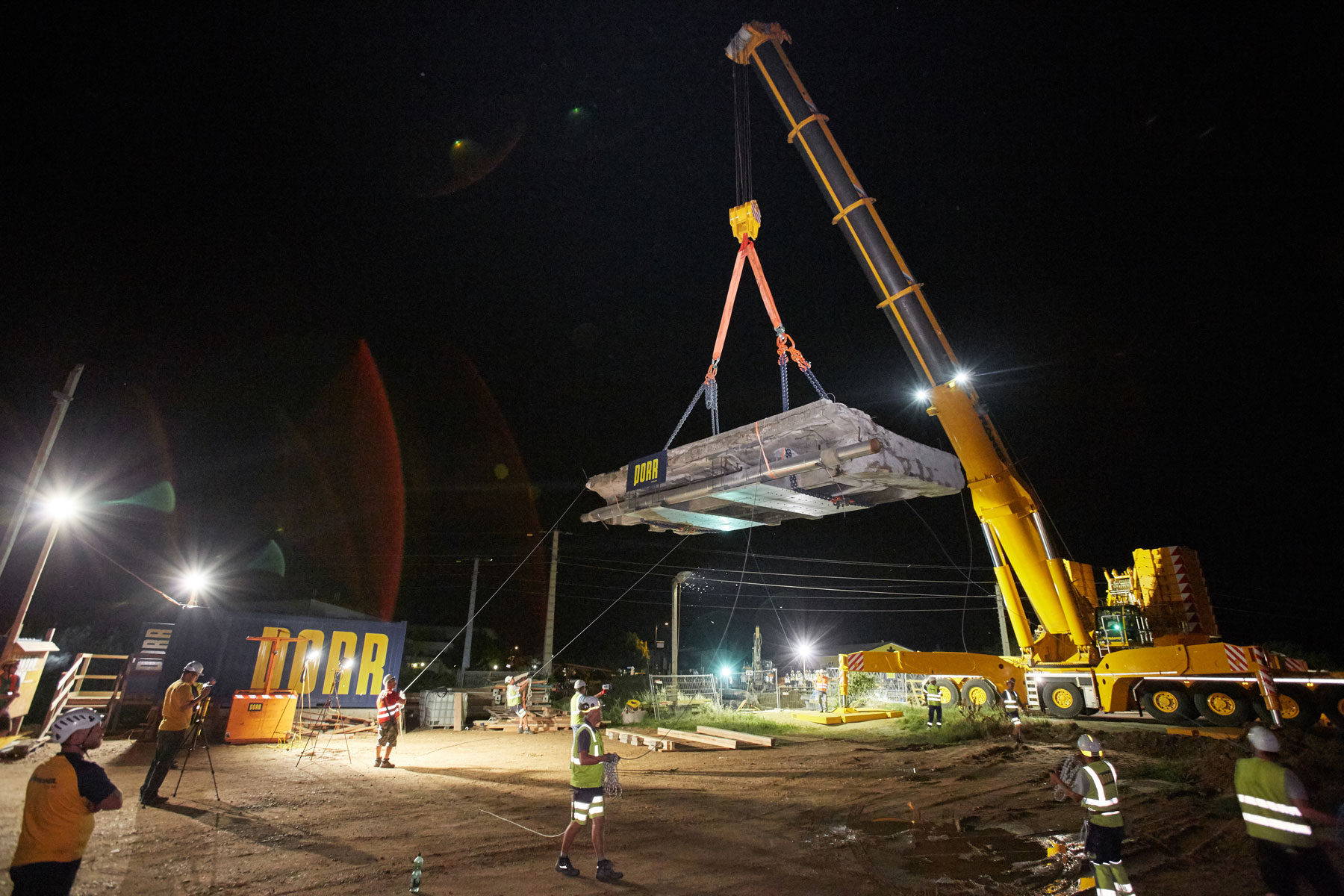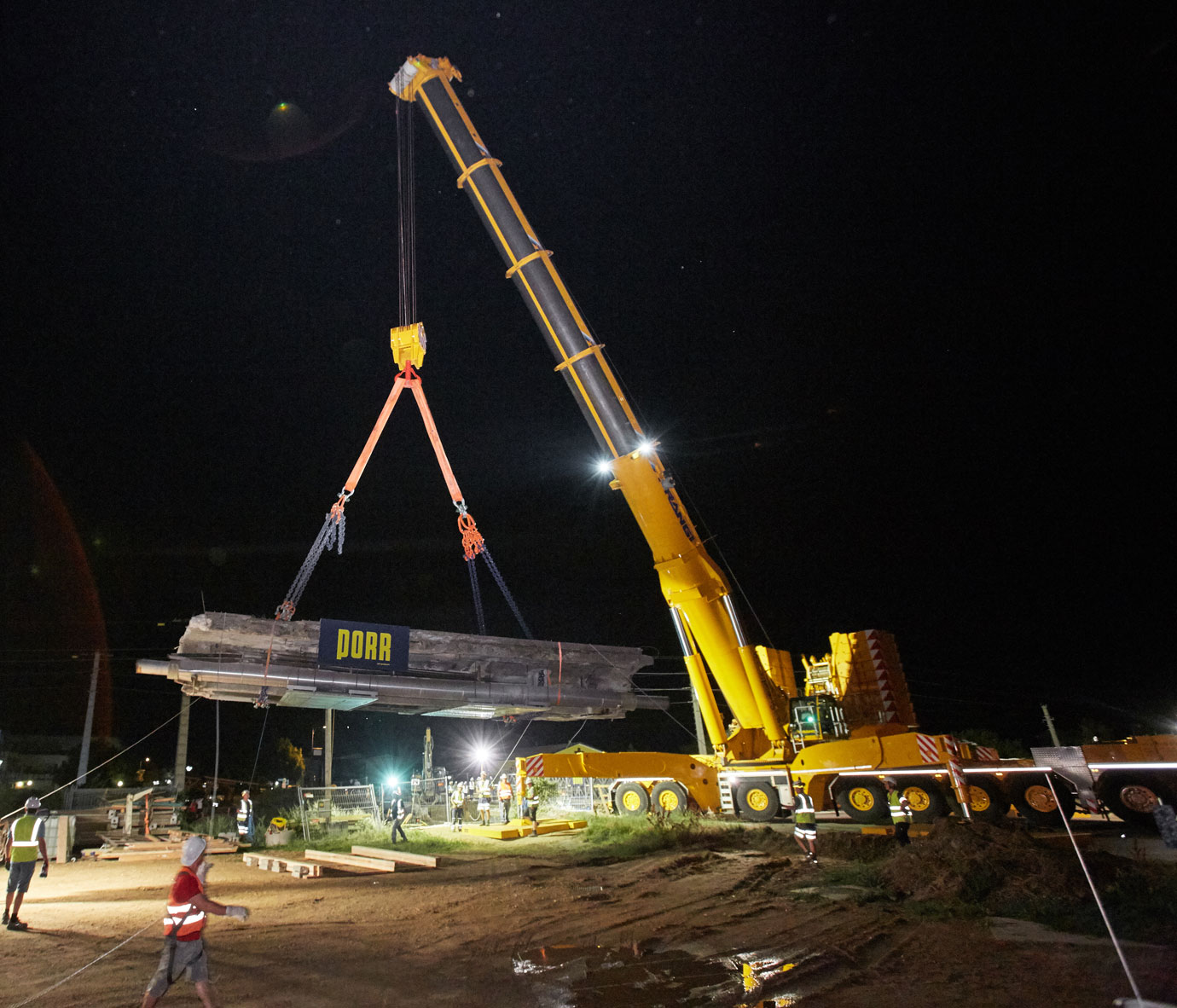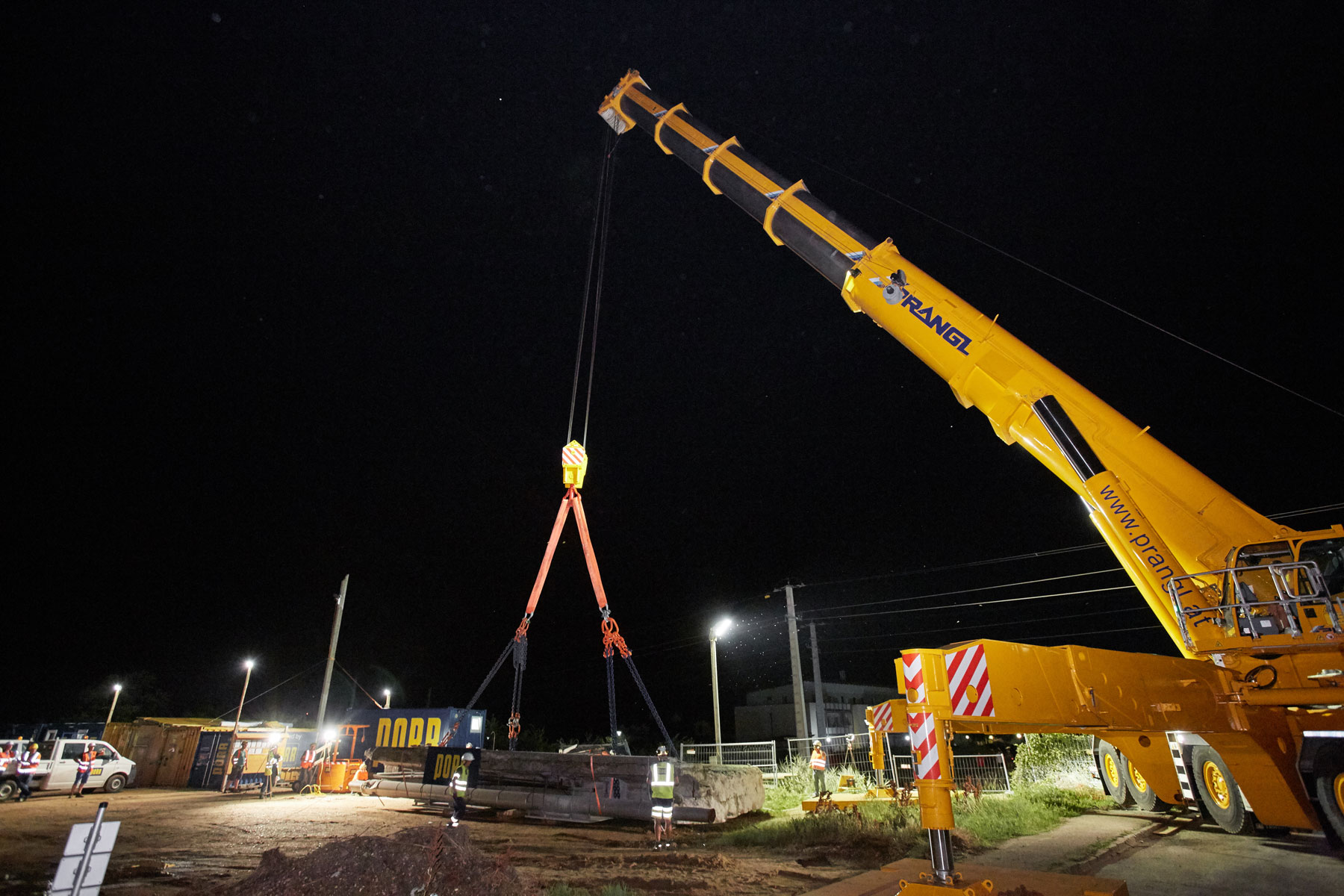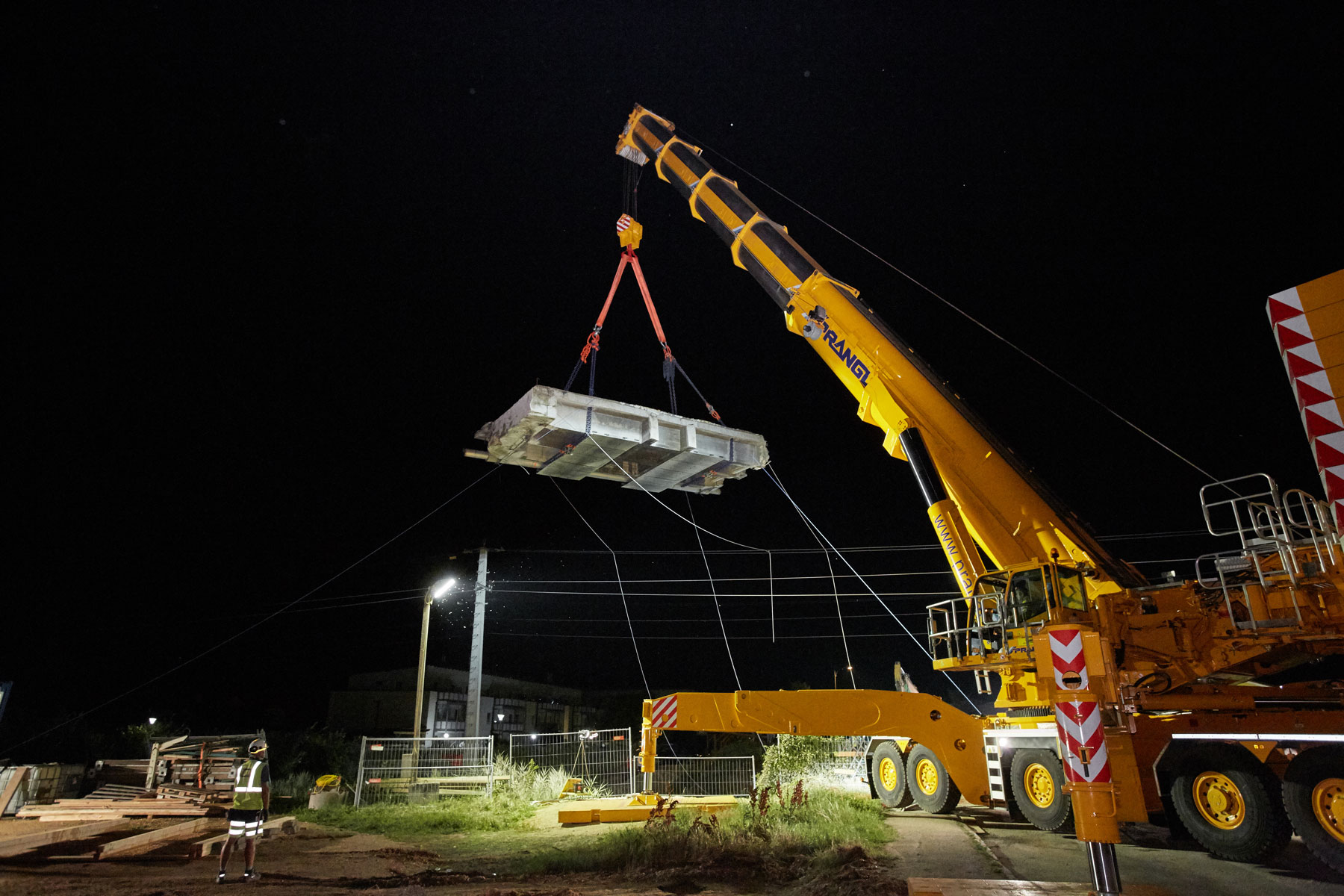 The challenge
Dismantling a bridge as a special job for Prangl
An old roadway bridge over the east section of the ÖBB (Austrian State Railways) was cleared away near Parndorf. Exactly the right job for Prangl! The lane had to be divided into two parts, as otherwise, the weight would have made the procedure impossible. The bridge was prepared by means of core drilling, through which the fastening equipment was then passed.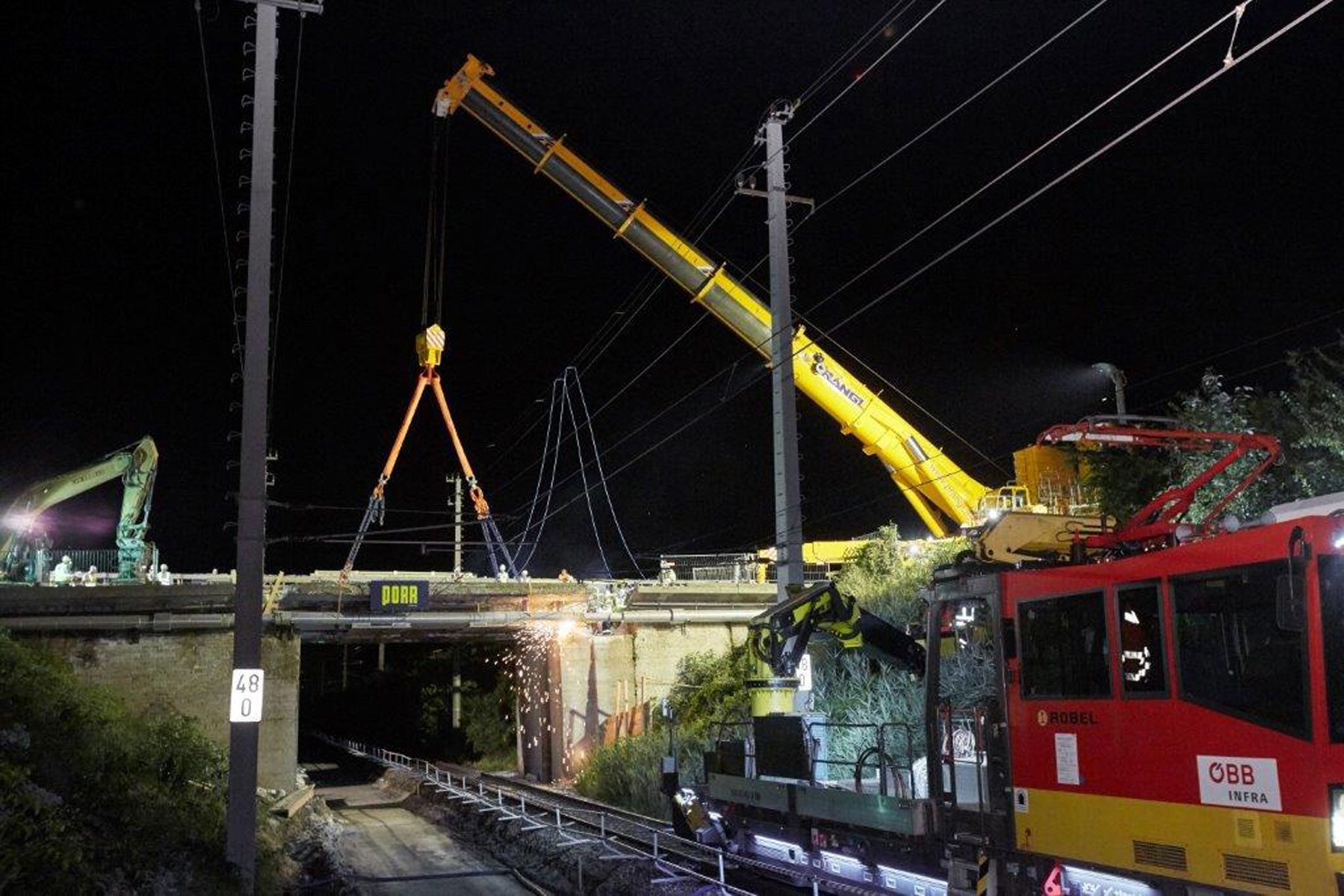 Austria's most powerful telescopic saves money
Due to the individual weights of 95 tons and a boom radius of 22 meters, Austria's most powerful 1,000 tonne telescopic crane was the best solution for this task. Any other type of crane technology would have meant longer set-up and dismantling times. Due to the strict time schedule indicated by ÖBB, every minute was a tremendous gain. All the work had to be done between 10 pm and 5 am. The route was closed and all the concerned lines were de-energised only during this period of time.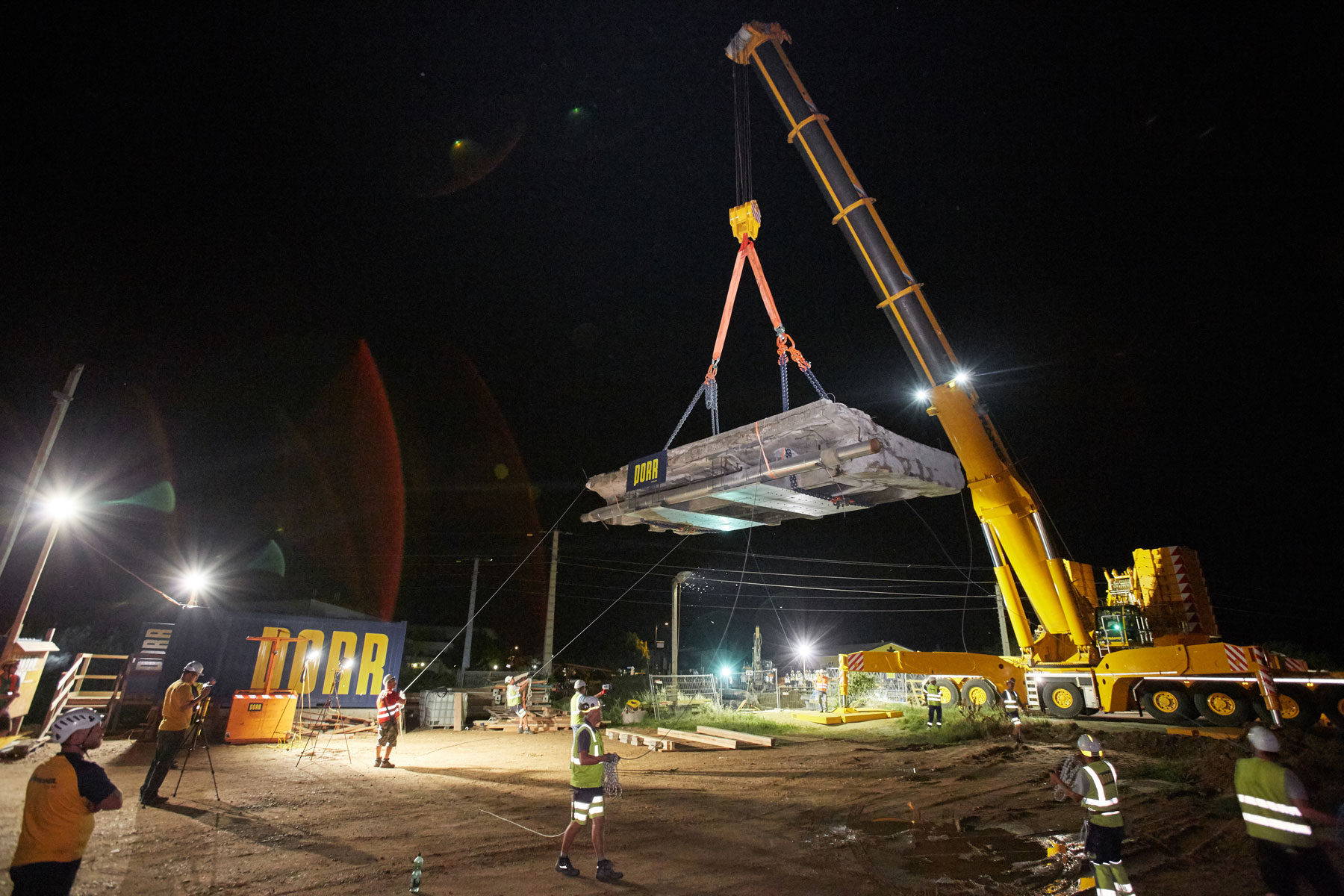 Complete lifting procedure completed on time
Due to the 228 tonne counterweight, the large crane weighed in at 336 tonnes. Of course, it had to be positioned in the right place. Thanks to the technical experts in the Prangl team, a placement surface was found that did not require any additional preparations. This meant in turn considerable cost savings and a simplification of the project for the customer. The bridge segments were deposited immediately next to the construction site by Prangl and then properly disassembled and carried away by a specialist company. The complete lifting process was completed within a time period that satisfied all involved parties.