November 2017
Christmas tree
Every year, Prangl erects the Christmas tree on Rathausplatz in Vienna.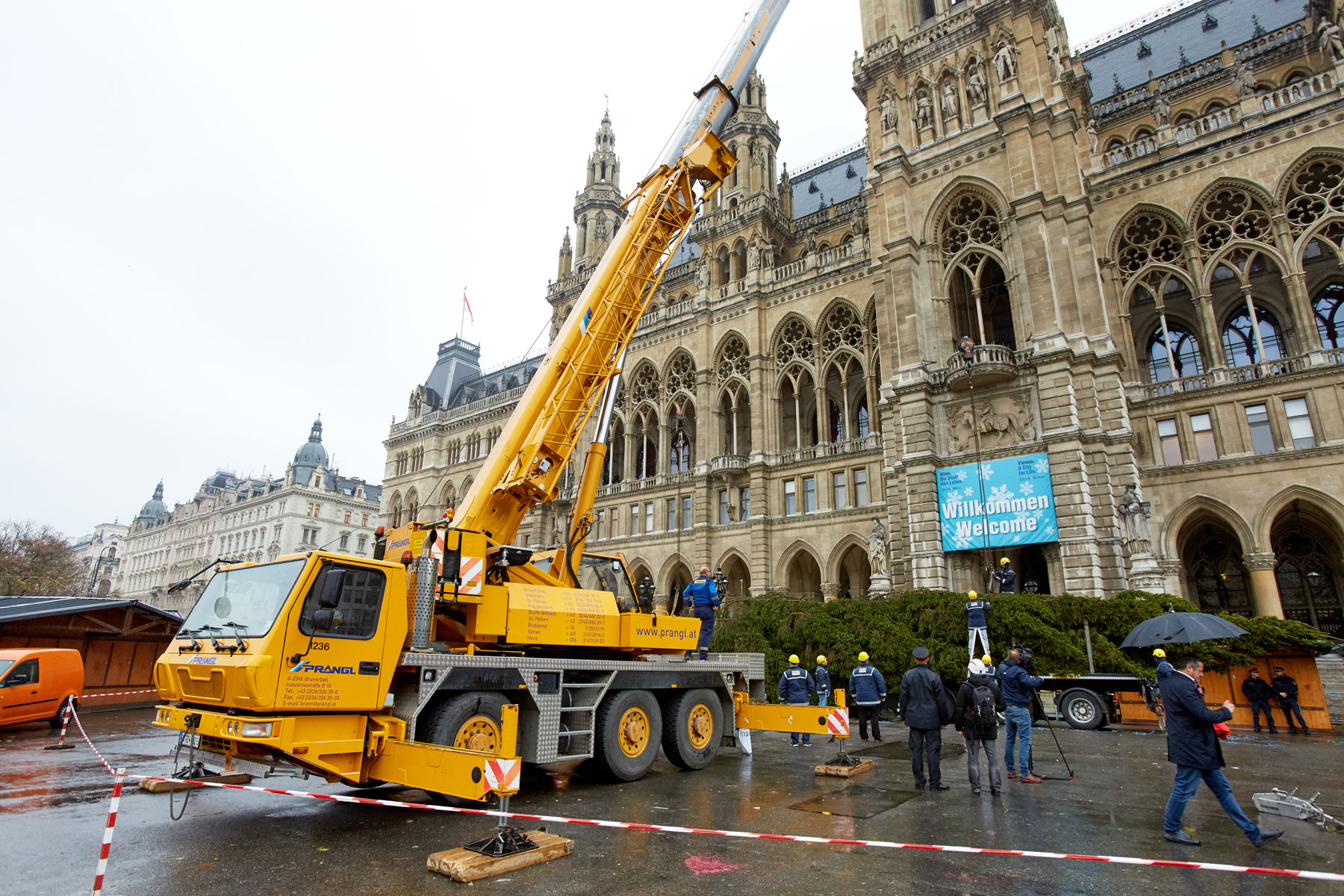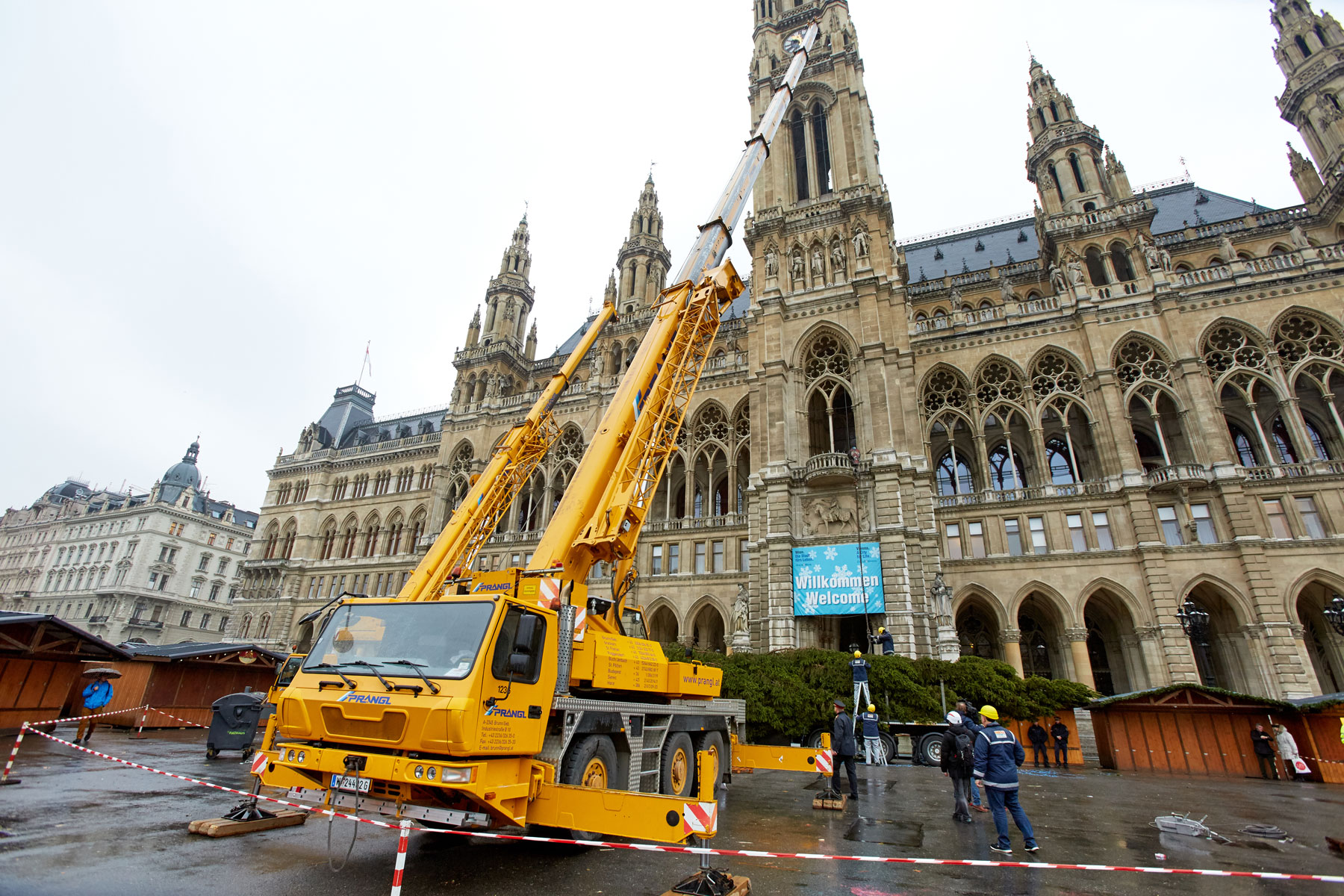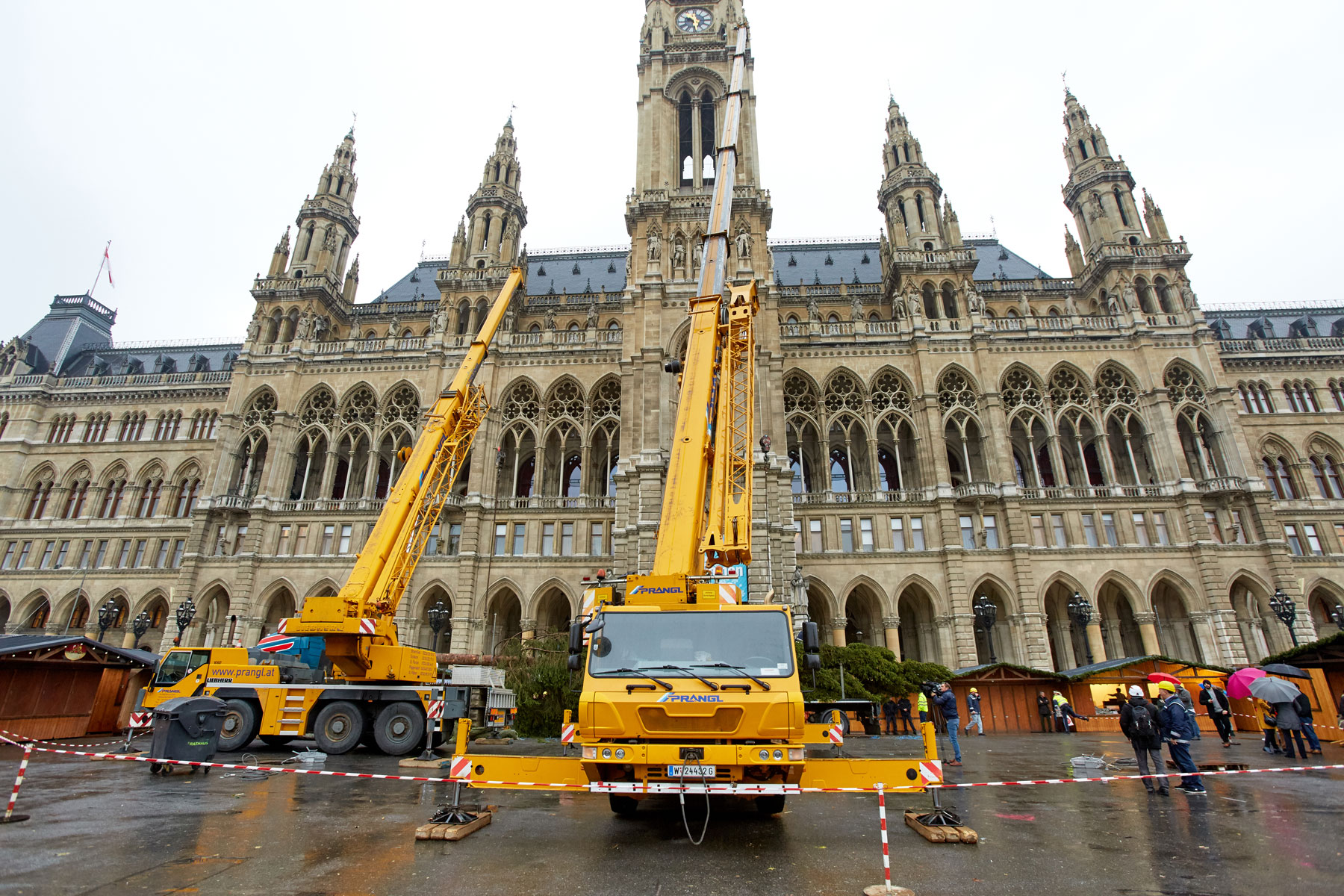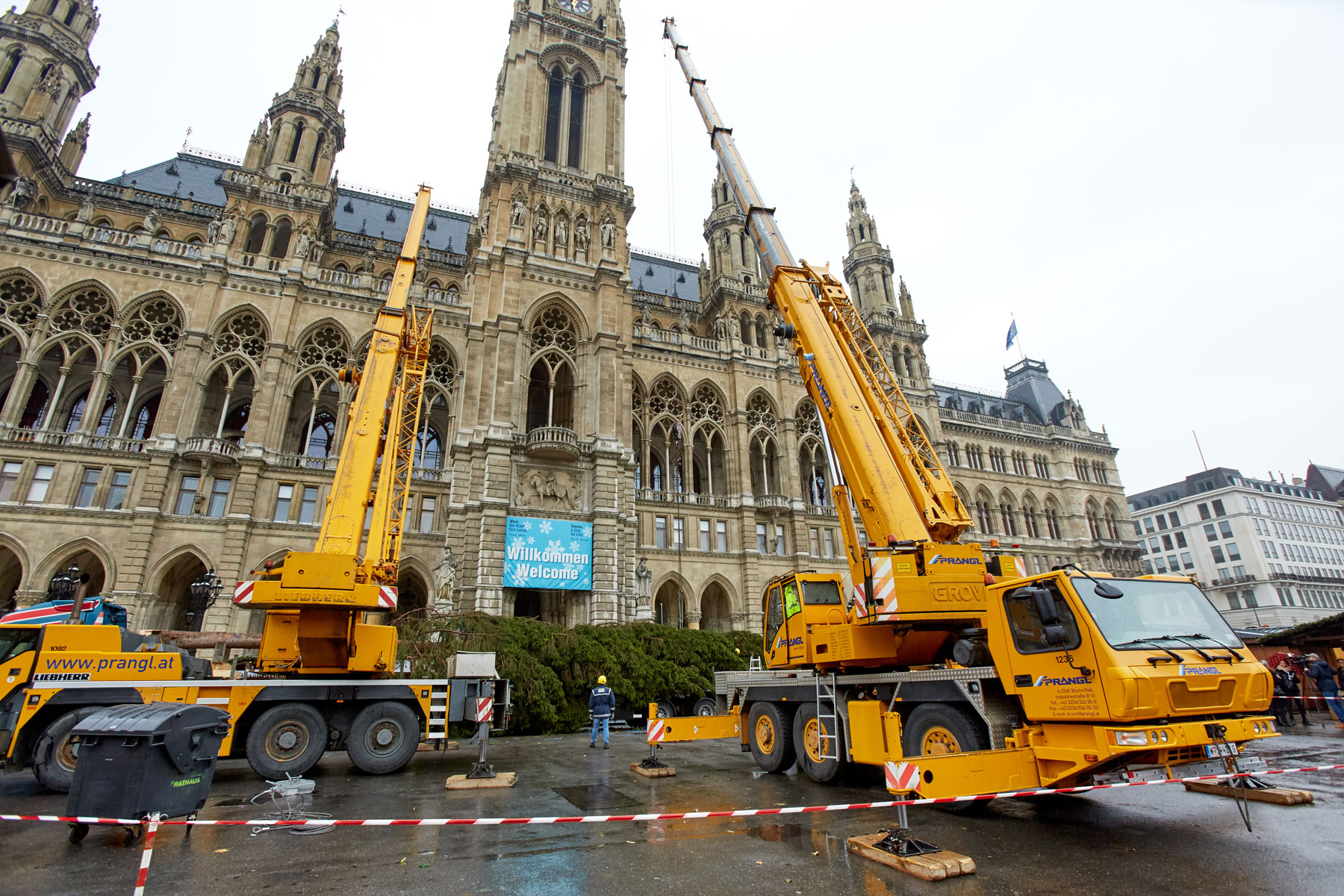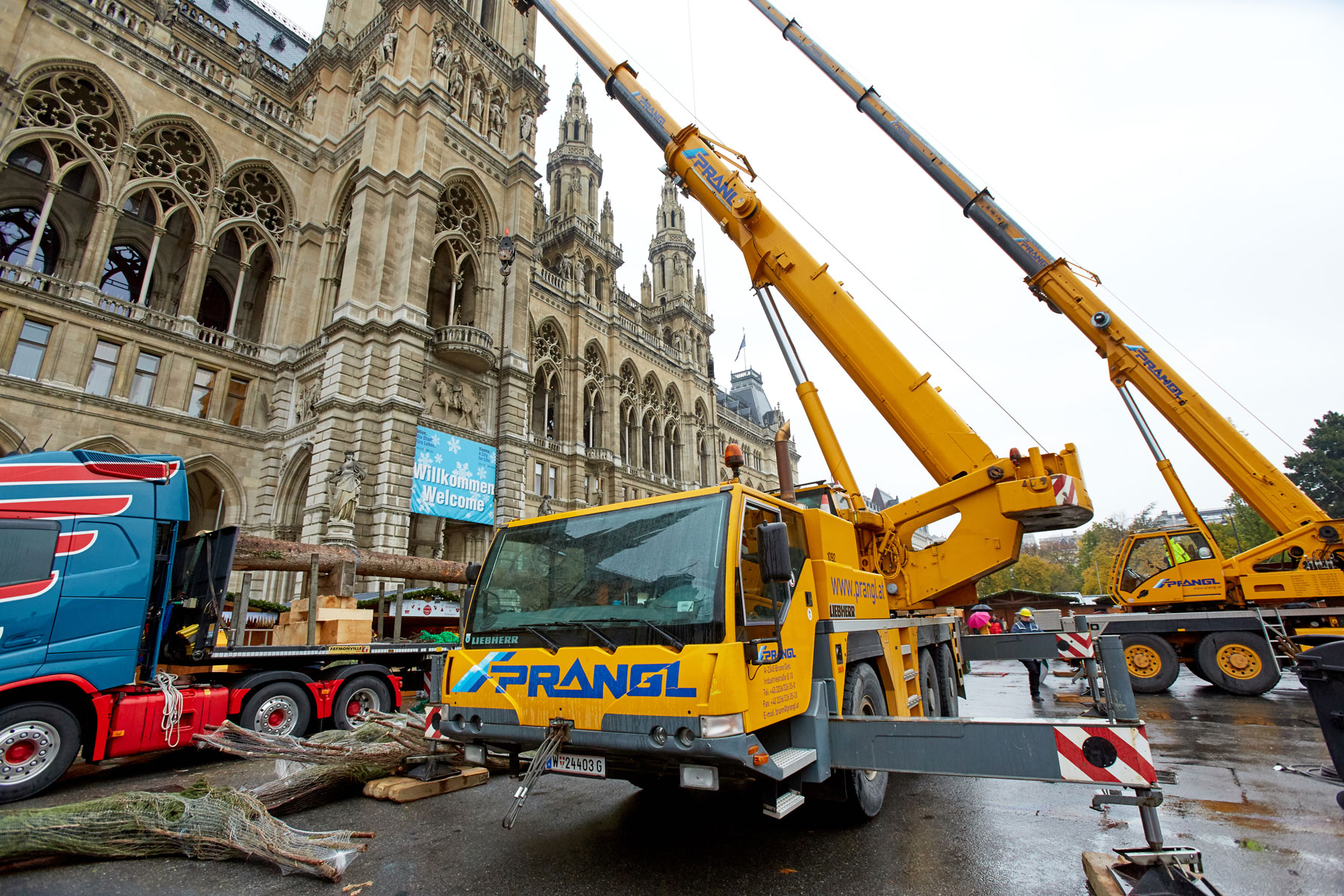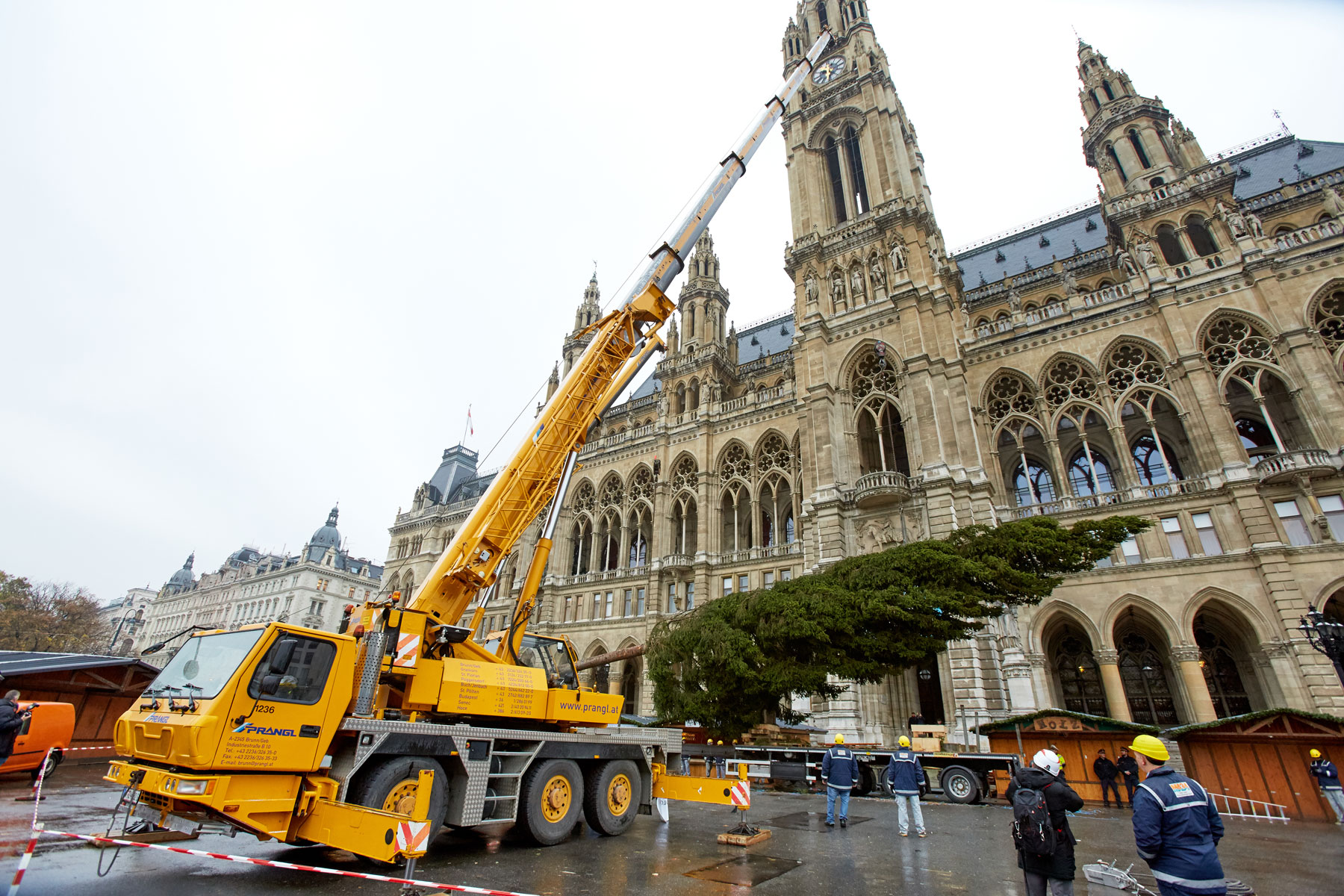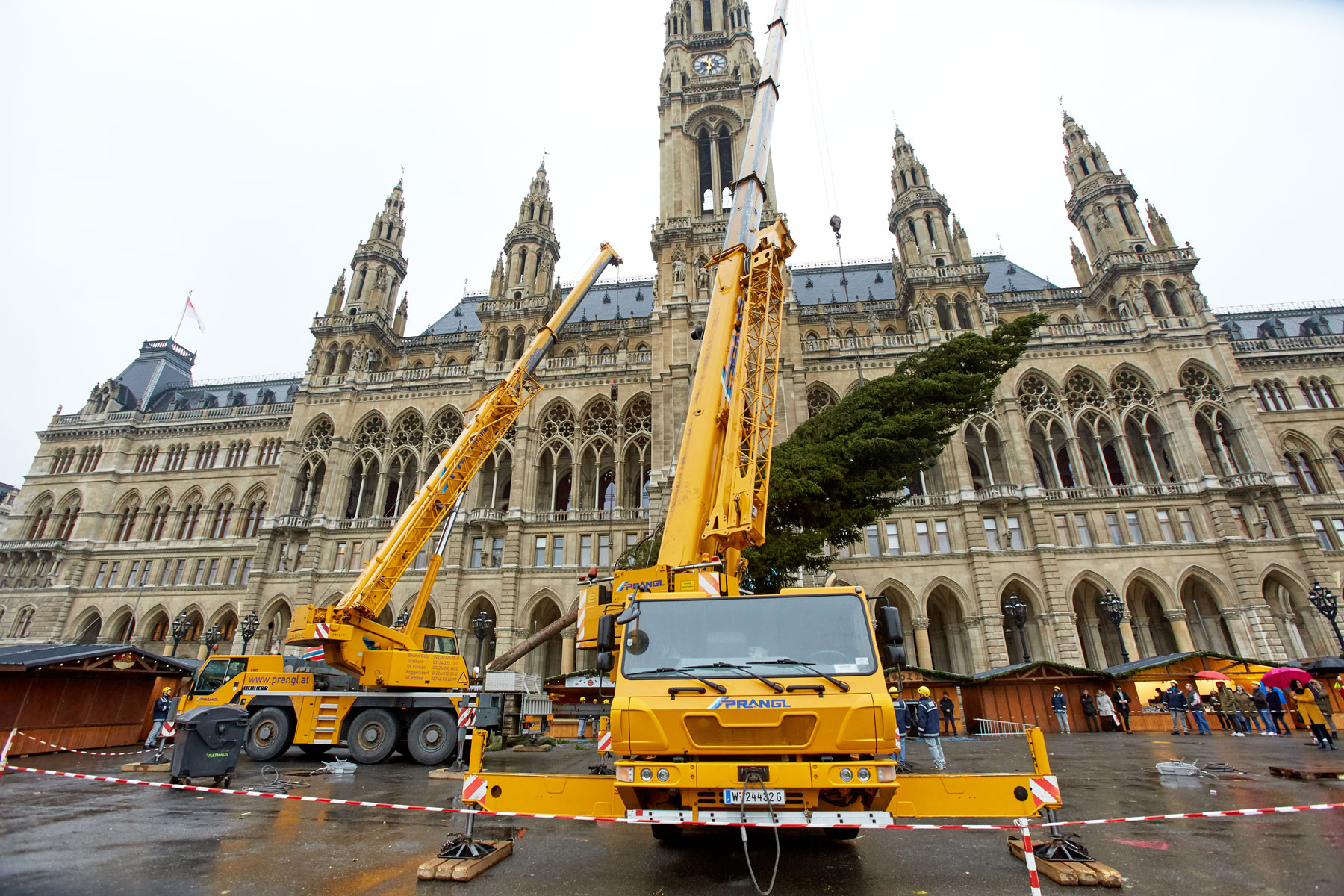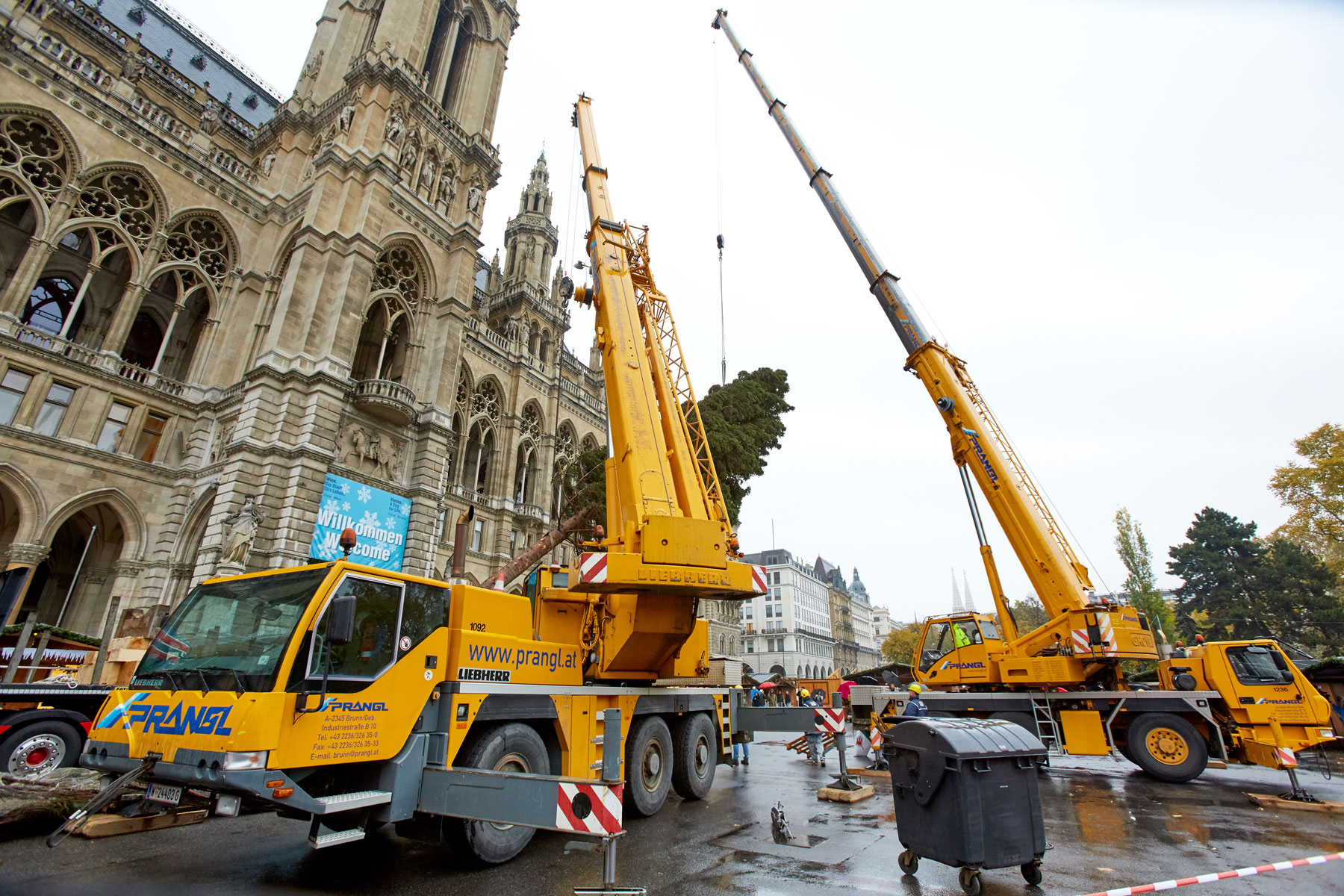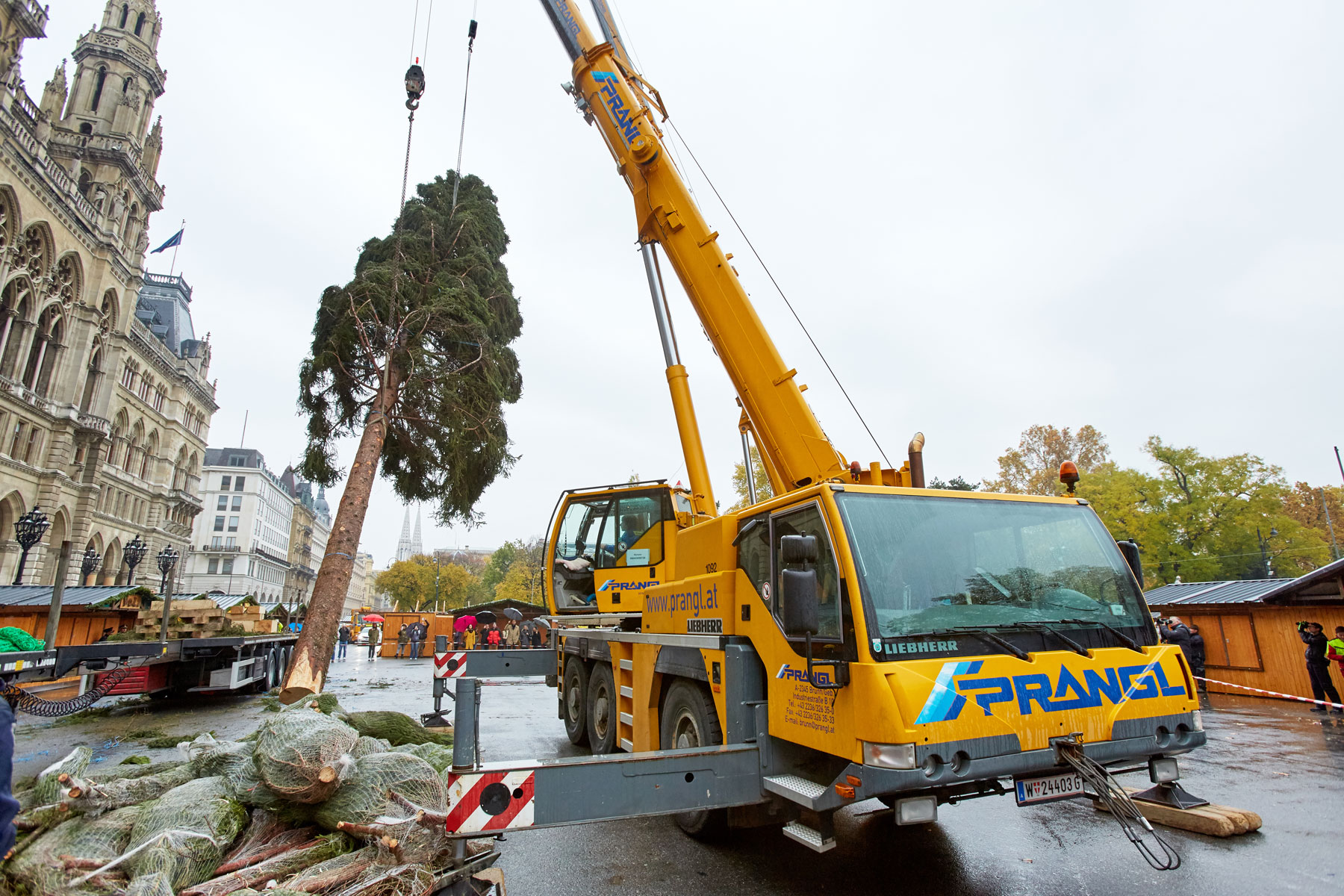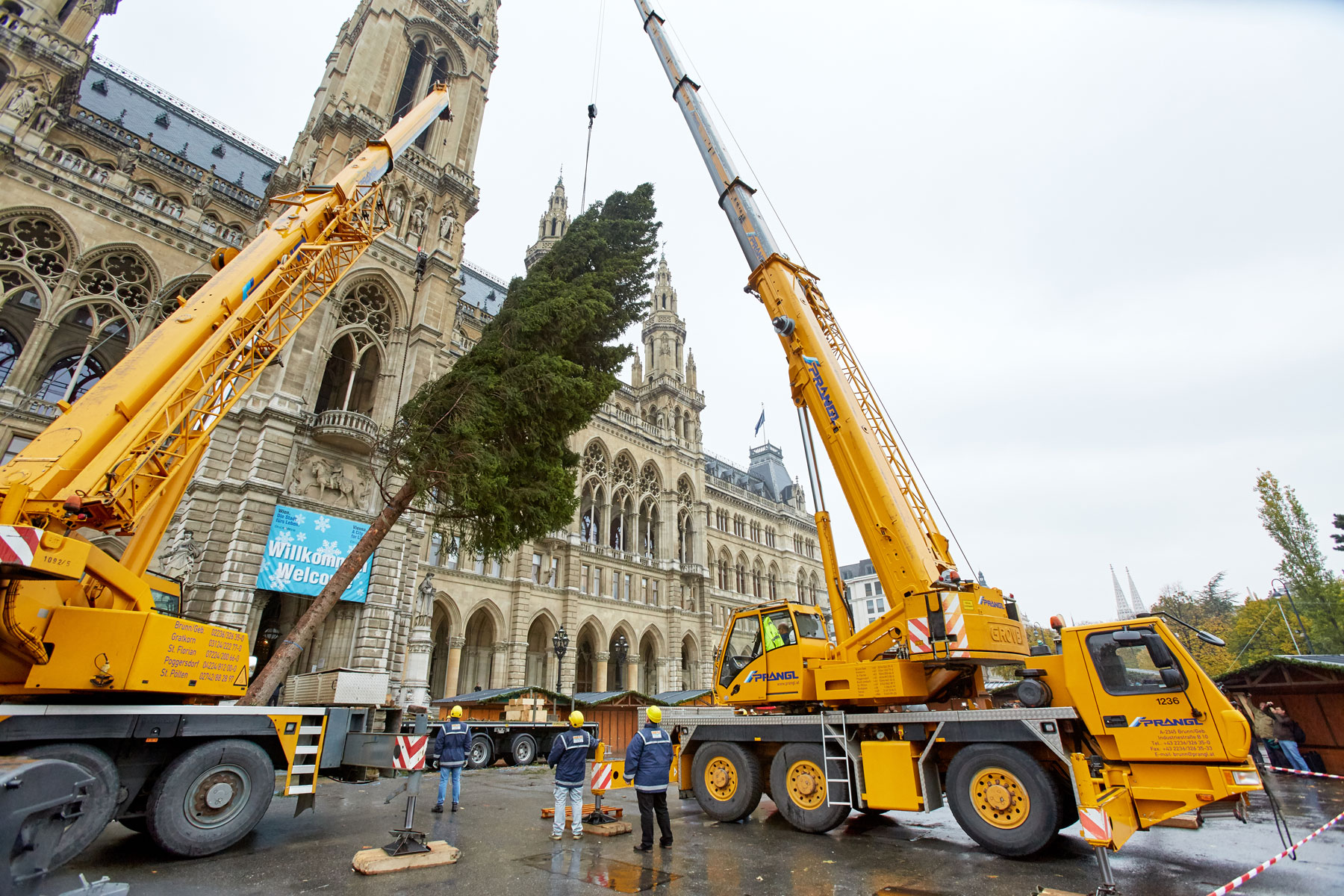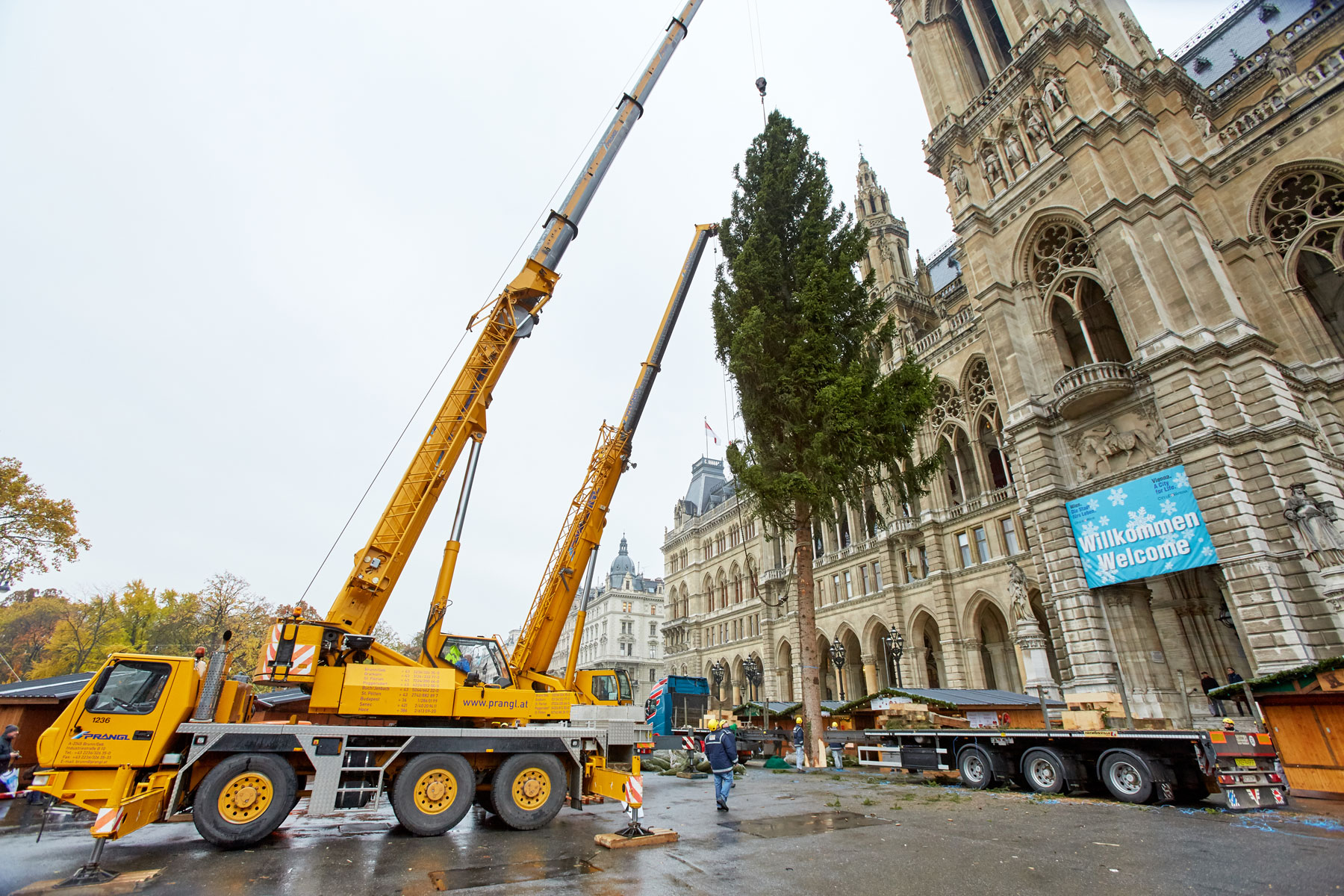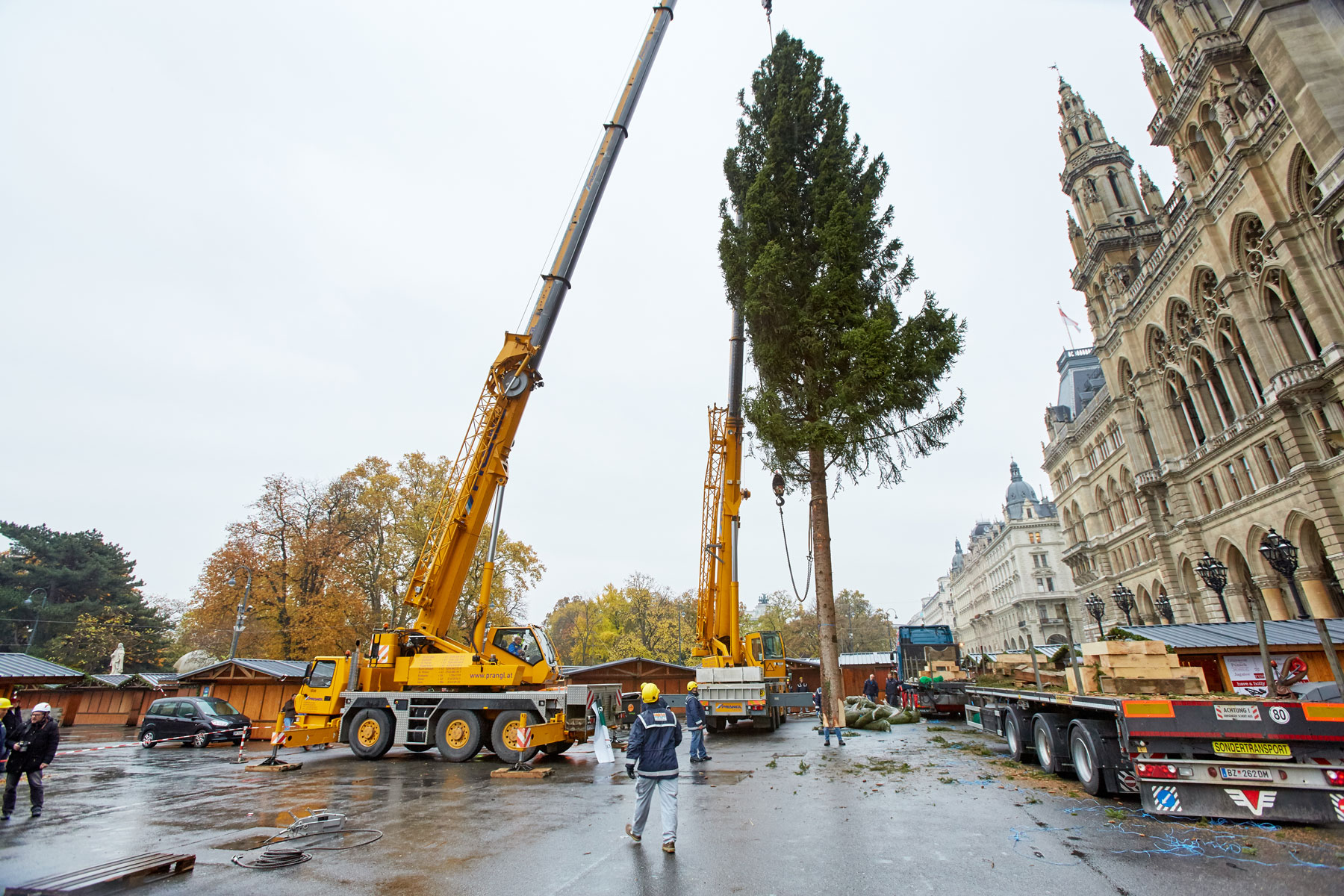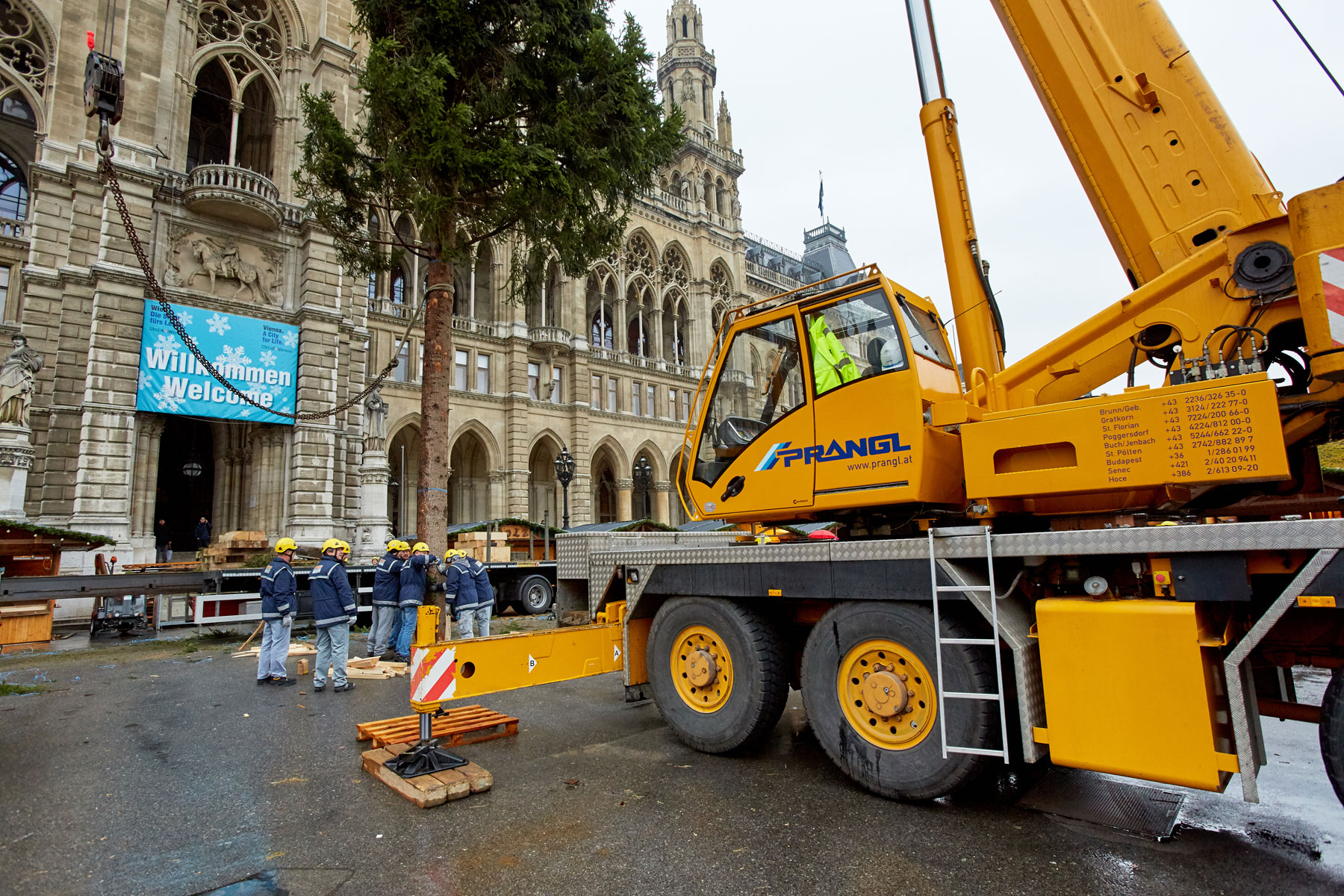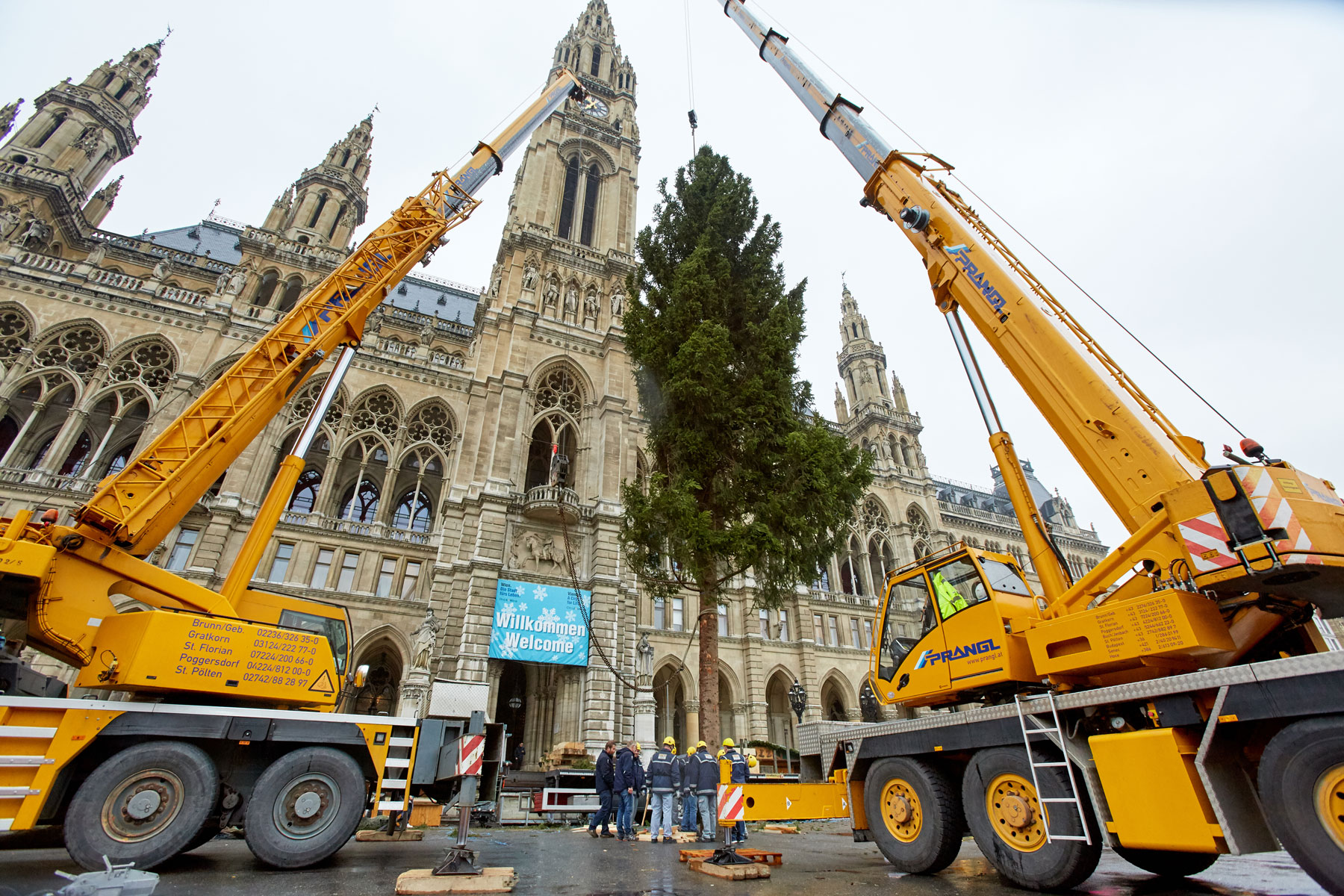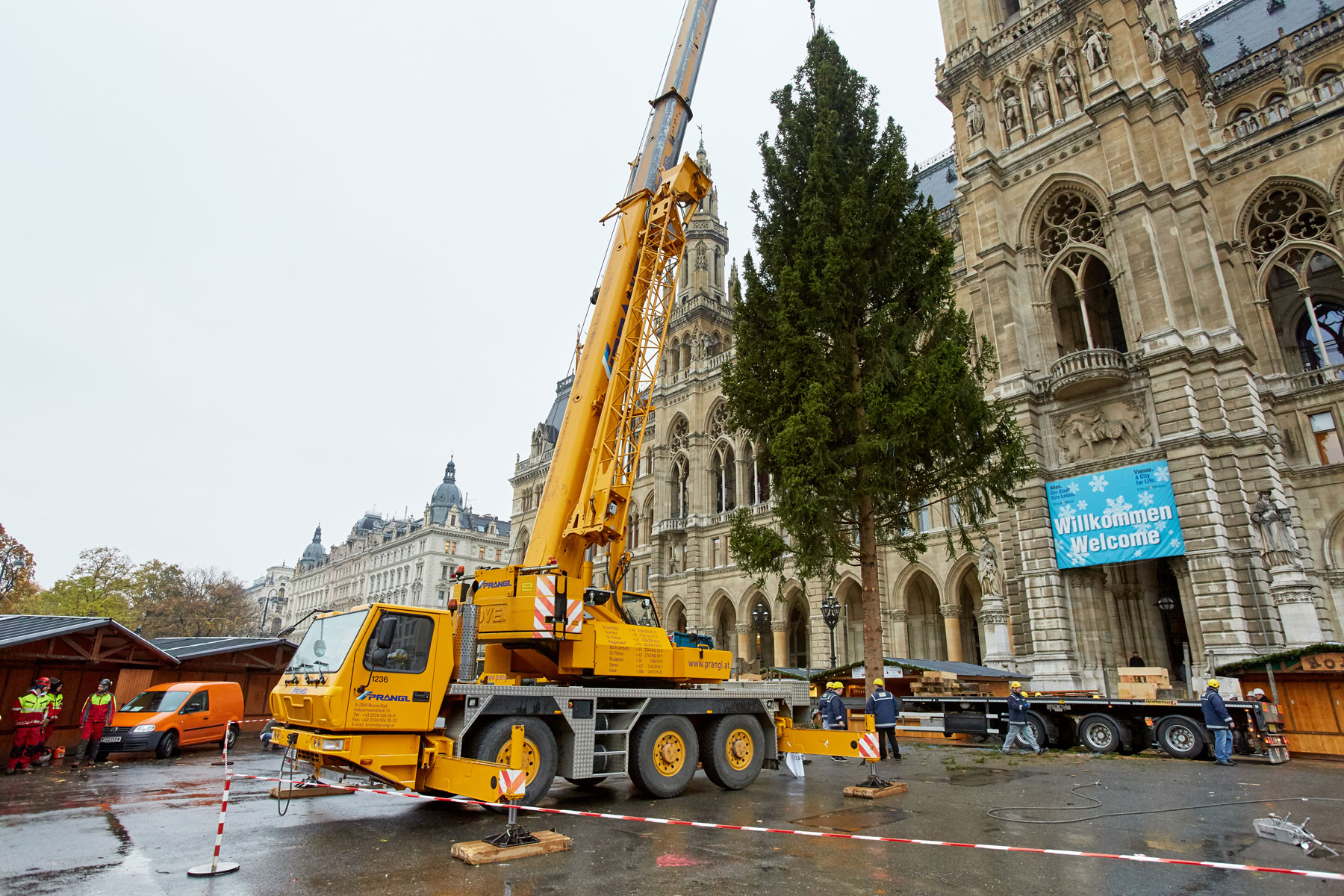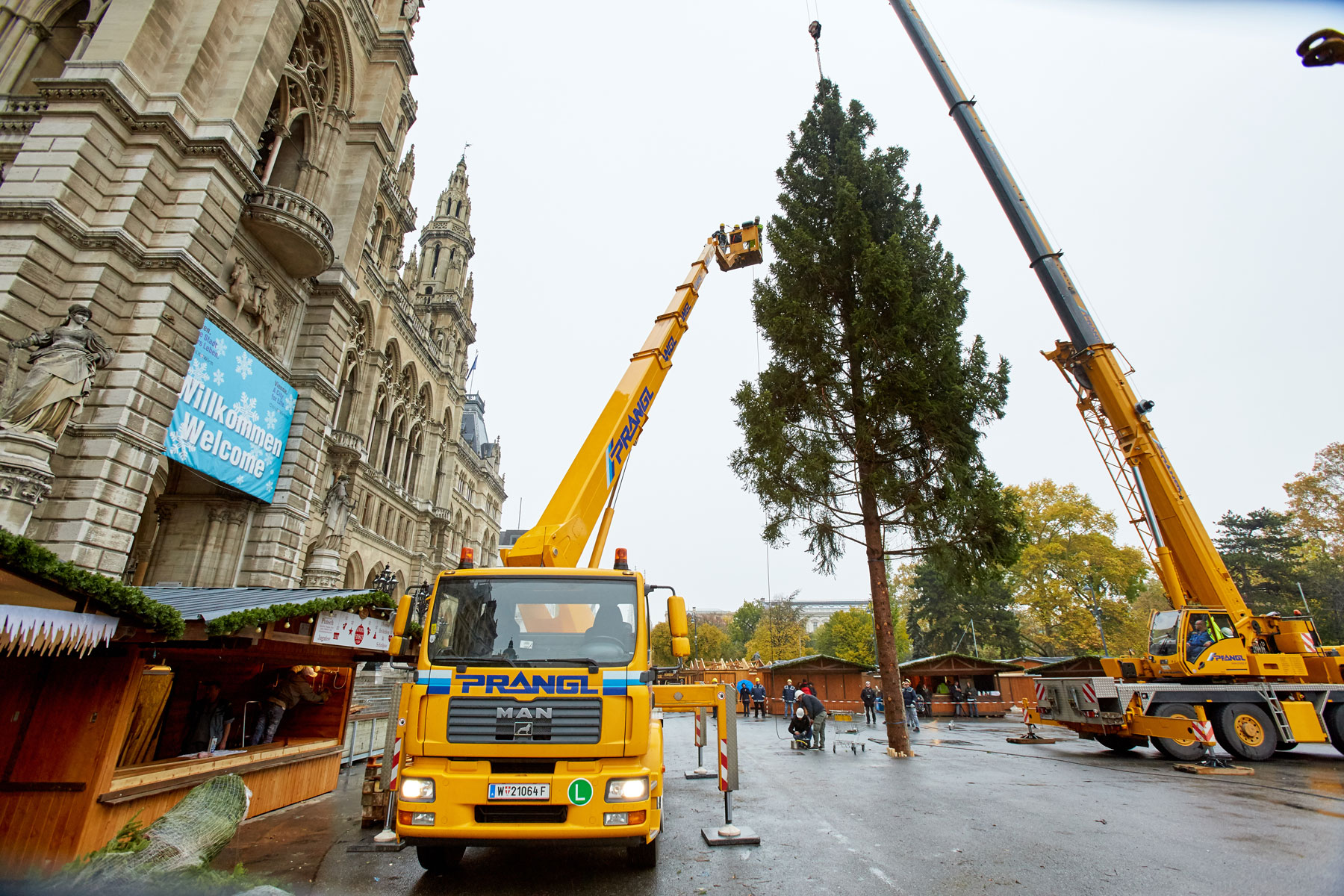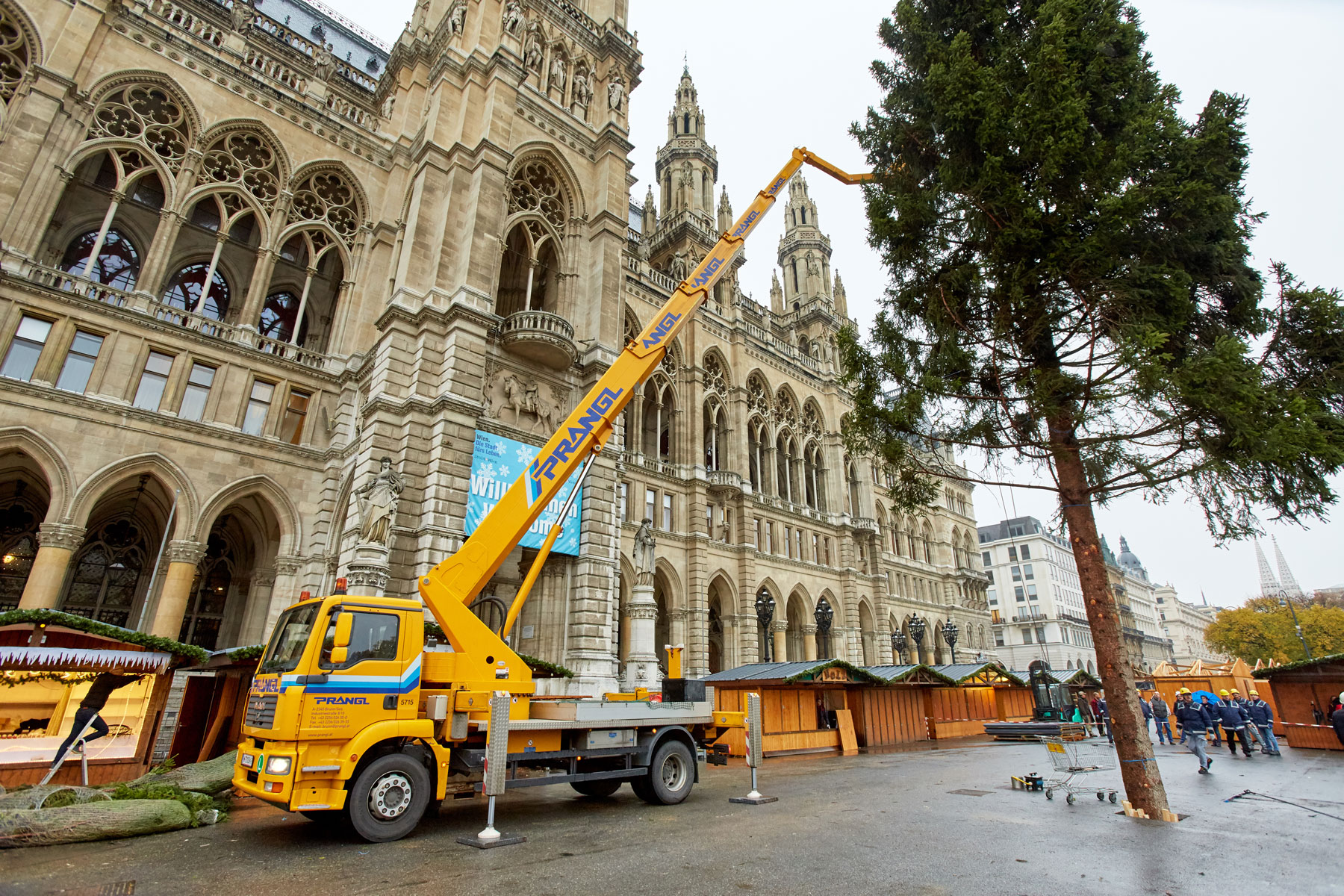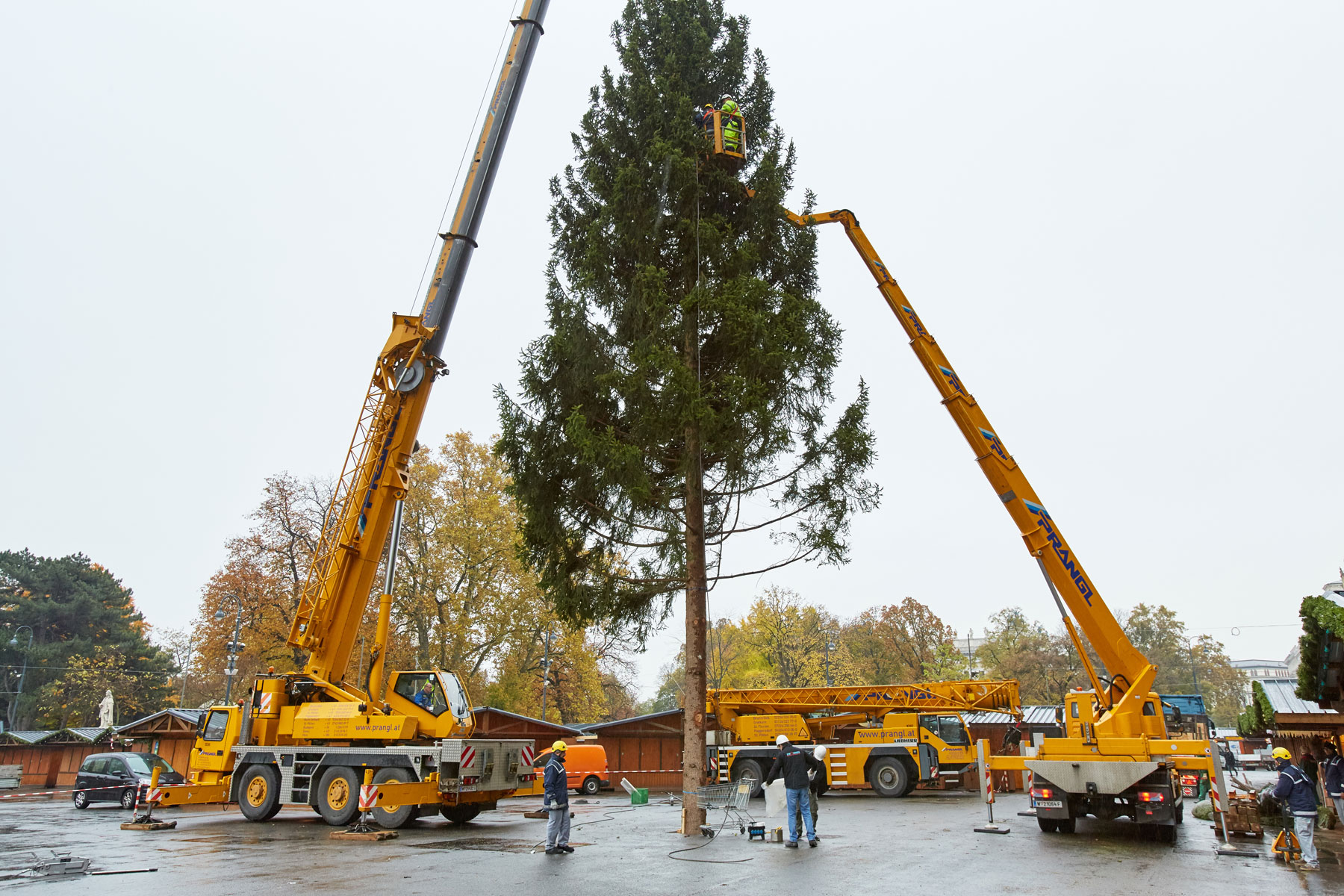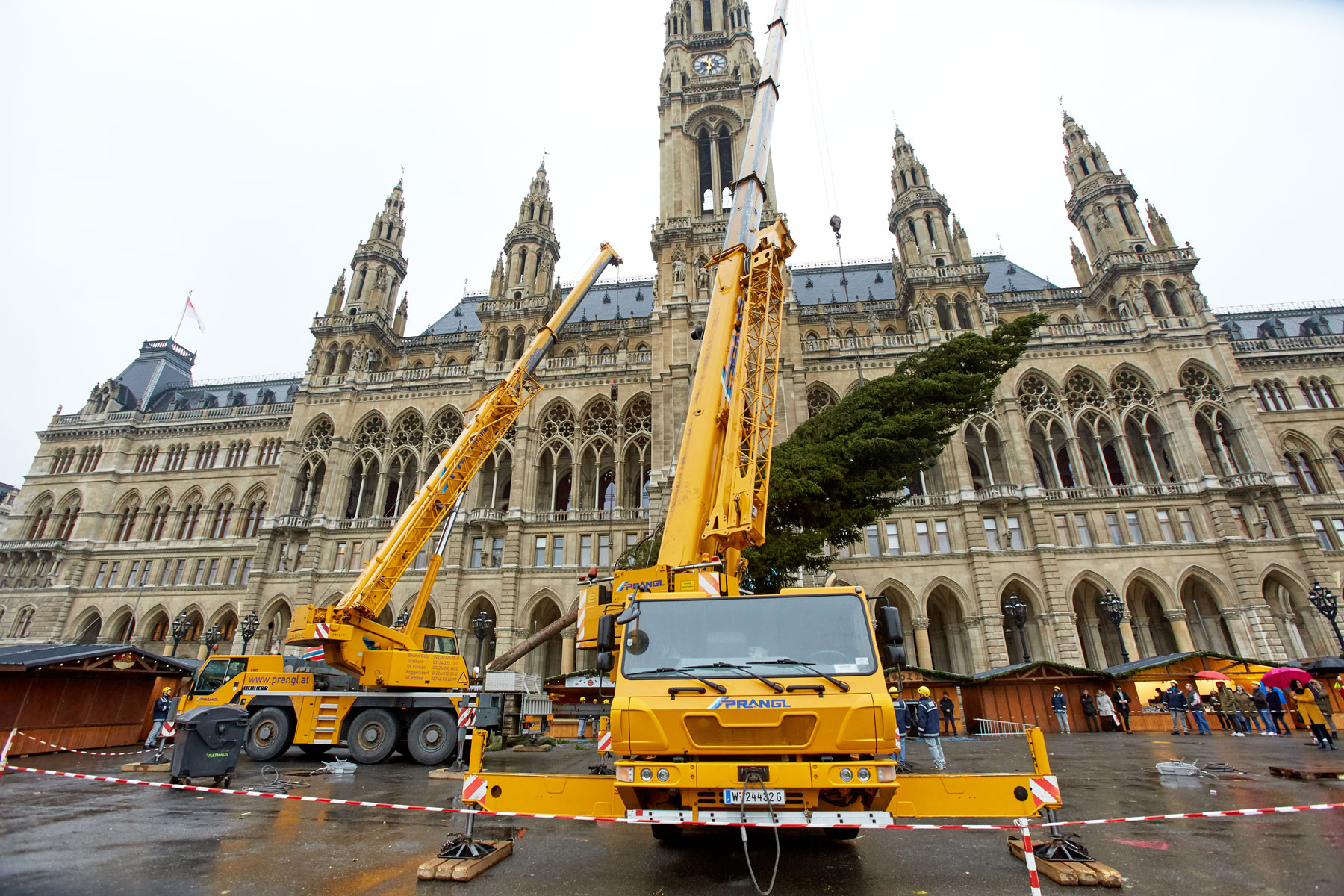 The challenge
The Christmas tree on Rathausplatz in Vienna
Decisive in the selection of the Christmas tree on Rathausplatz in Vienna is its beauty and its impressive dimensions, and above all also the possibility of transporting it to the square. In a tradition that started back in 1959, Vienna's most important Christmas tree is sourced from a different federal state every year. It is also almost traditional for Prangl to erect the Christmas tree.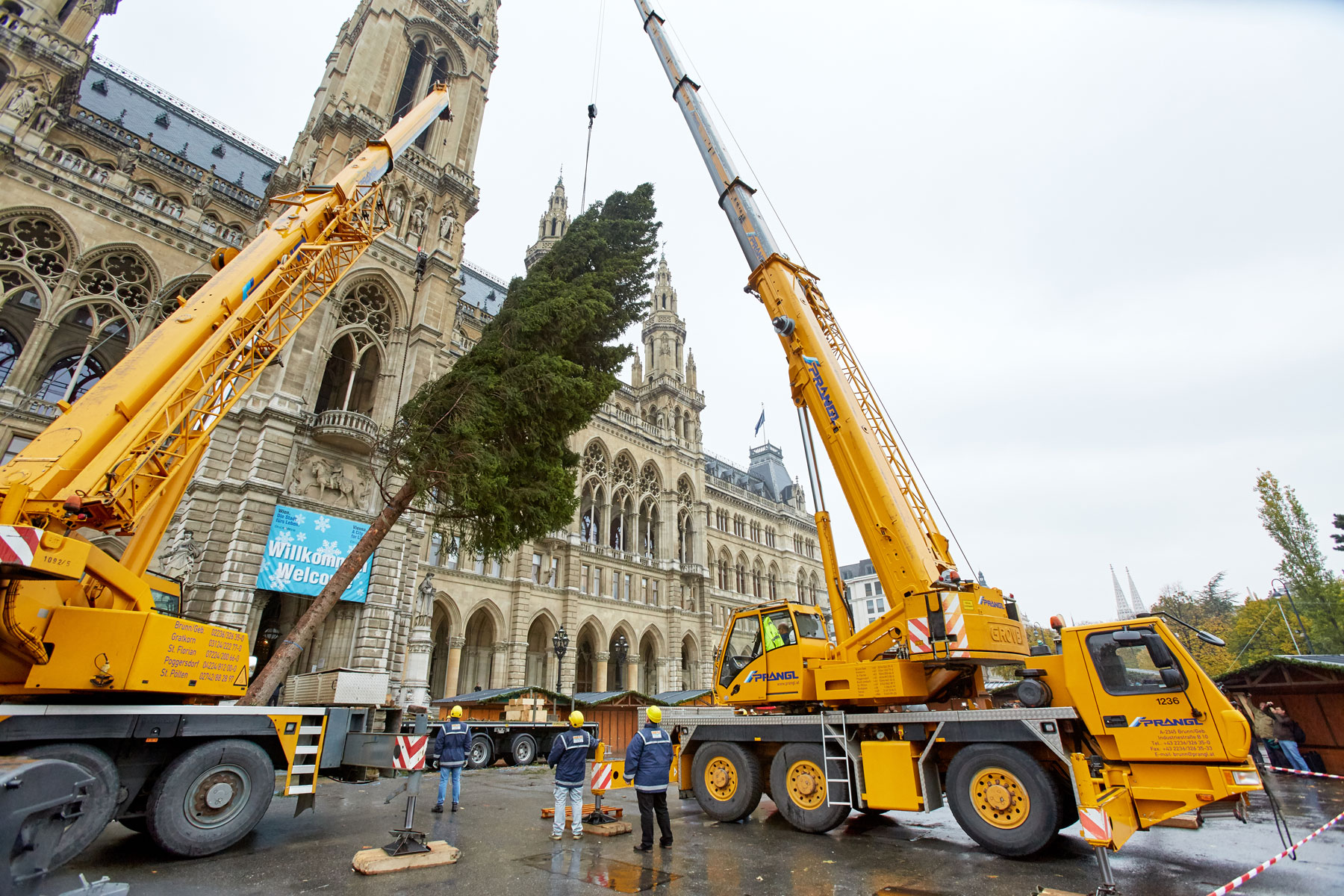 Tandem lifting with 55-tonne telescopic cranes prevents damage
This year, the tree comes from Vorarlberg. The 25 metre high Norway spruce weighs around 7 tons and its trunk measures 60 centimetres in diameter at the base. In order to avoid damaging the tree when lifting it from the HGV and setting it upright, this process always takes place through tandem lifting. Following careful coordination between the crane drivers, the two 55 ton telescopic cranes brought the Norway spruce into position. Two and a half-metres of the trunk are sunk into the ground, so that the Christmas tree is truly stable.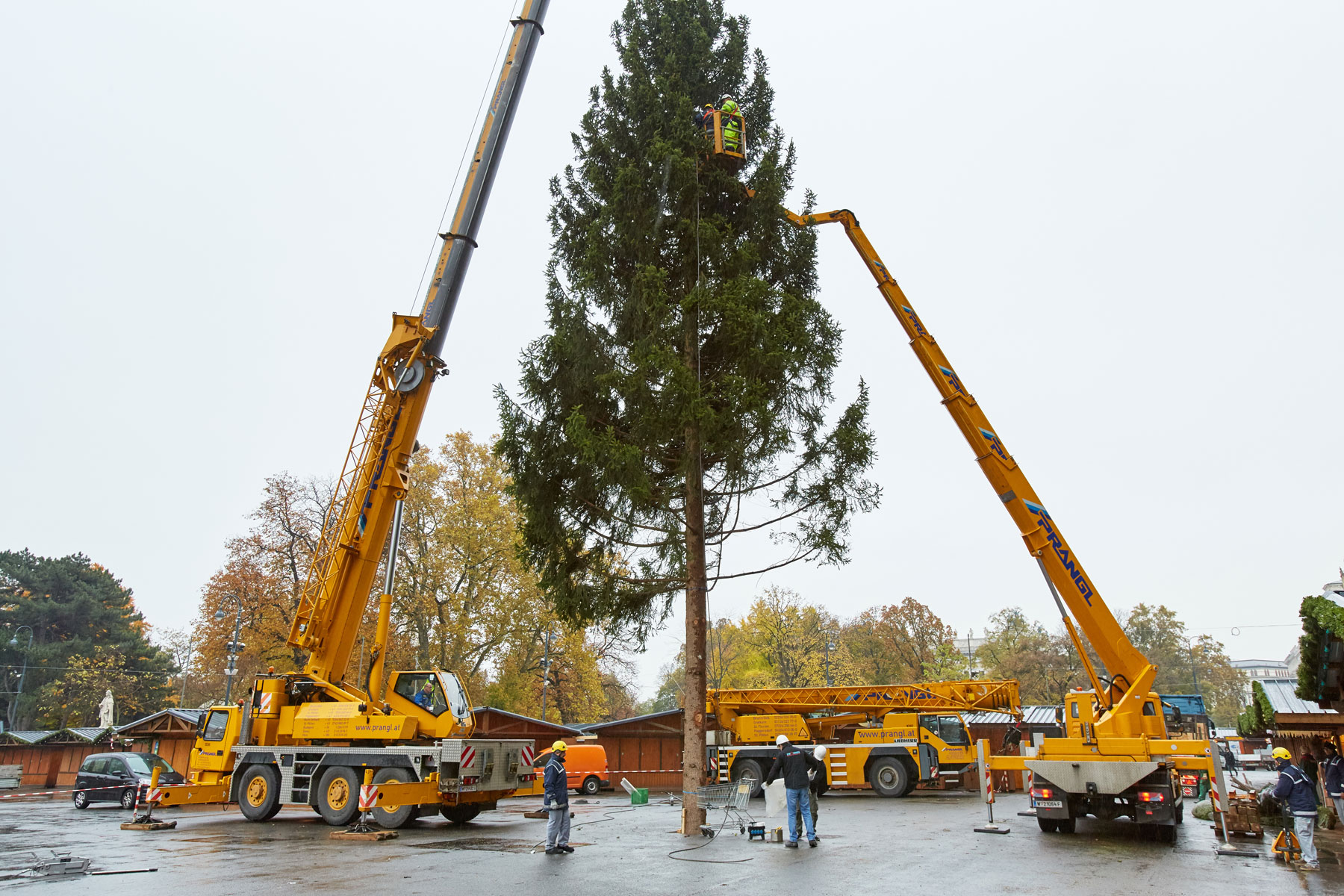 Using the 35-metre truck-mounted work platform to hang the lights
After carefully erecting the Christmas tree, a 35 metre truck-mounted work platform was also put to use. It was deployed not only to detach the crane hooks, but also to hang the magnificent lights. The festive illumination of the Vorarlberg spruce took place on 18th November 2017 on the Rathausplatz, with the opening of Vienna's Christmas market and festivities.