February 2016
Excavator transport
Prangl has carried an 80-tonne vintage excavator to the mining museum in Karlschacht, Austria, in spectacular fashion.
City:
Voitsberg - Rosental a.d. Kainach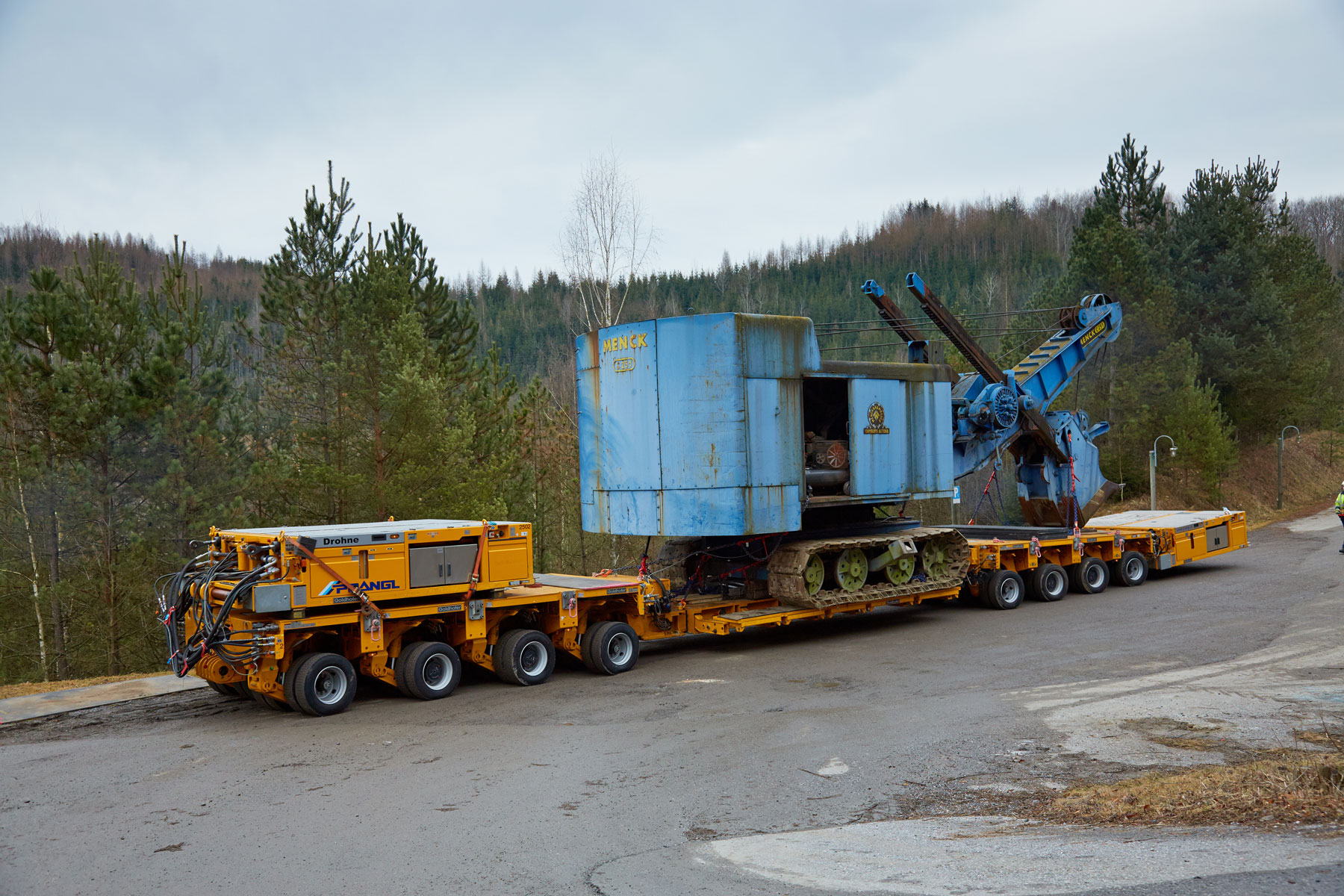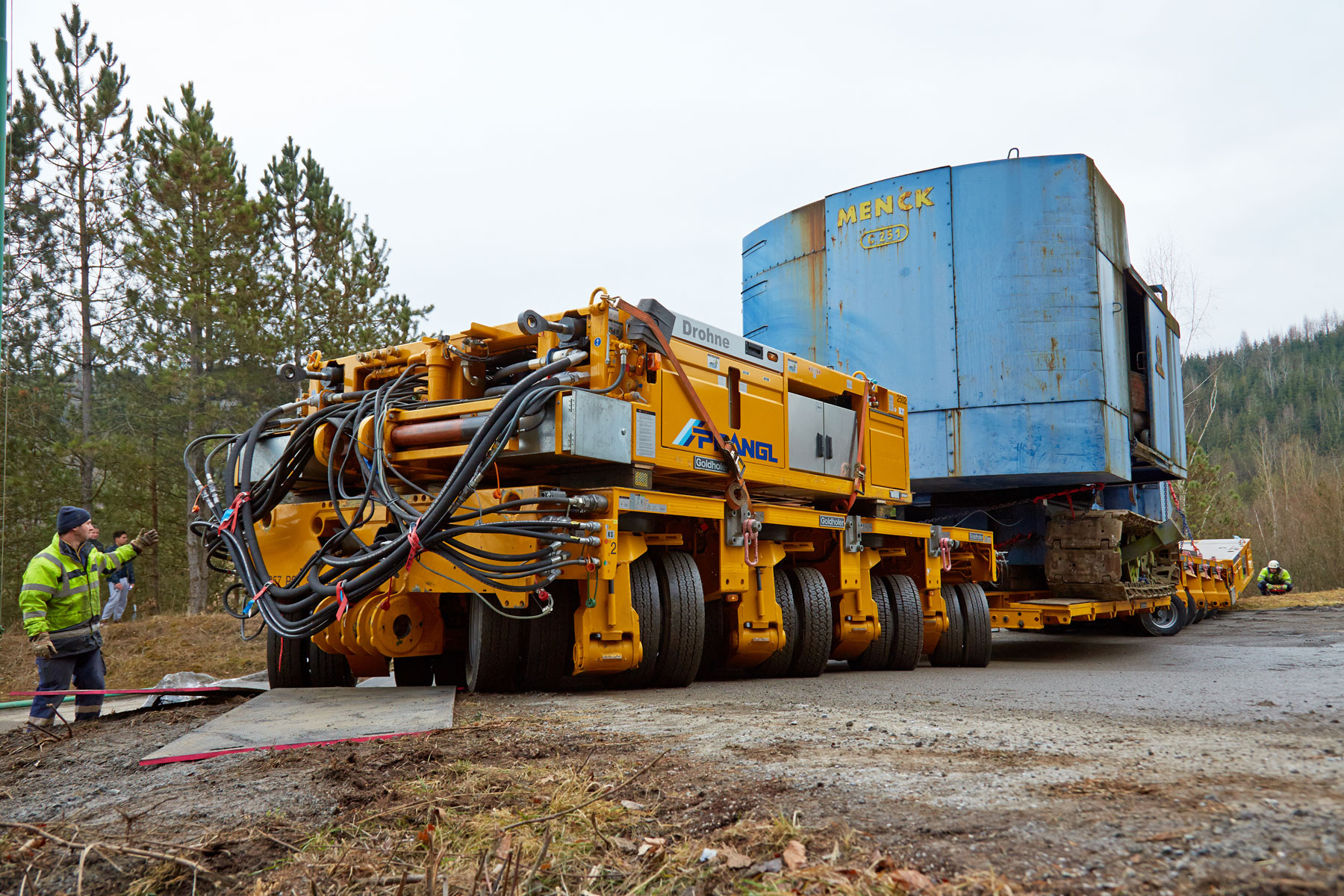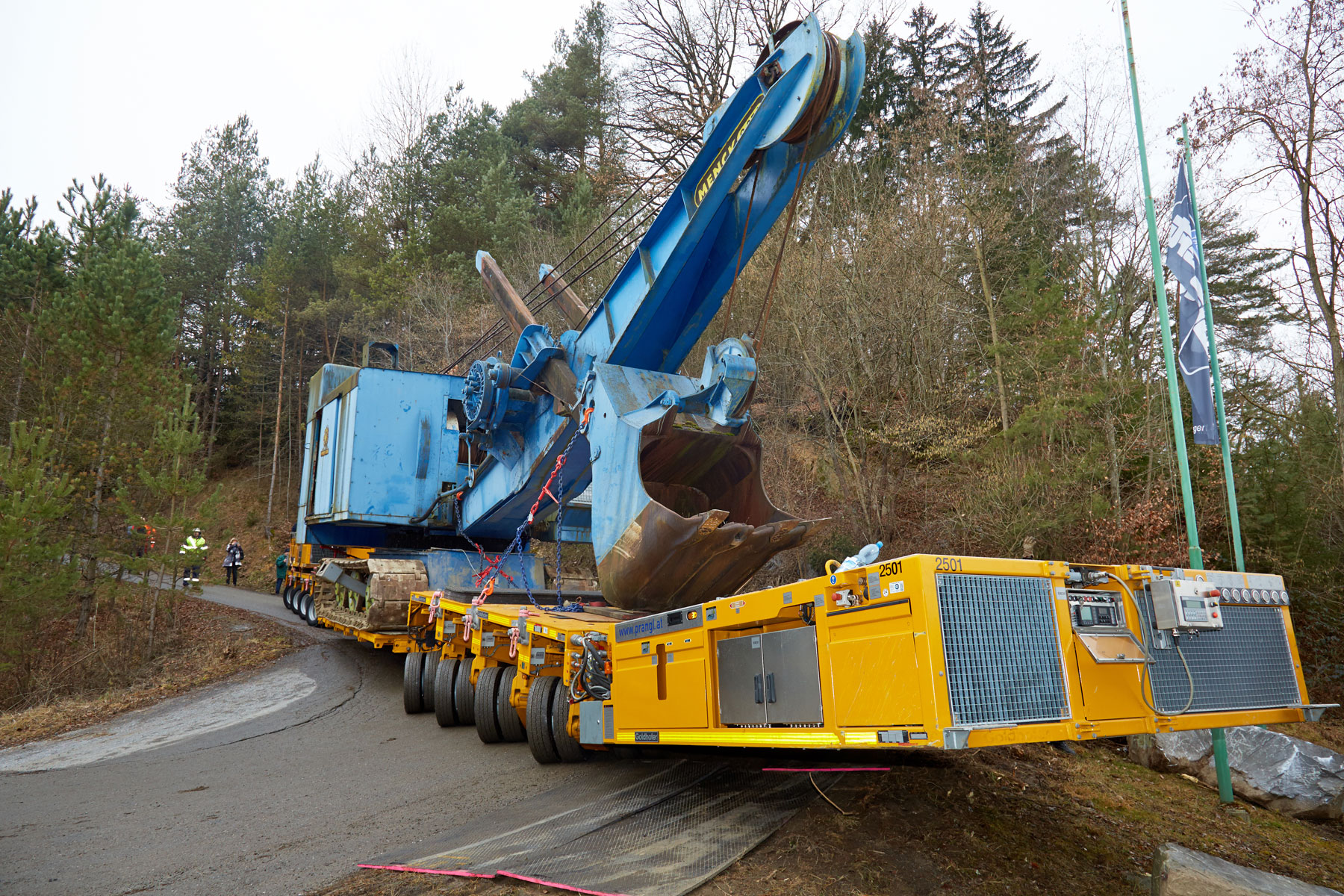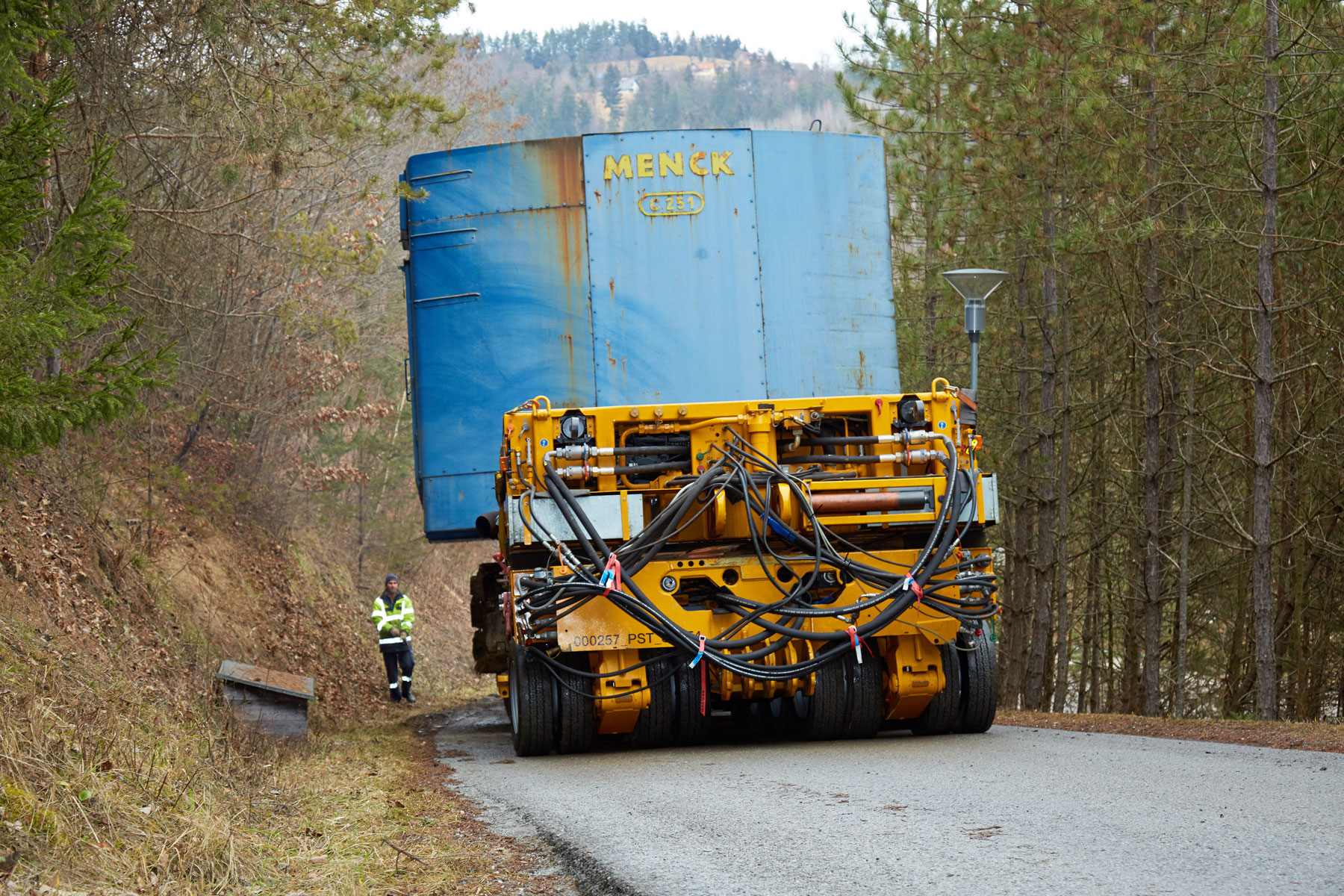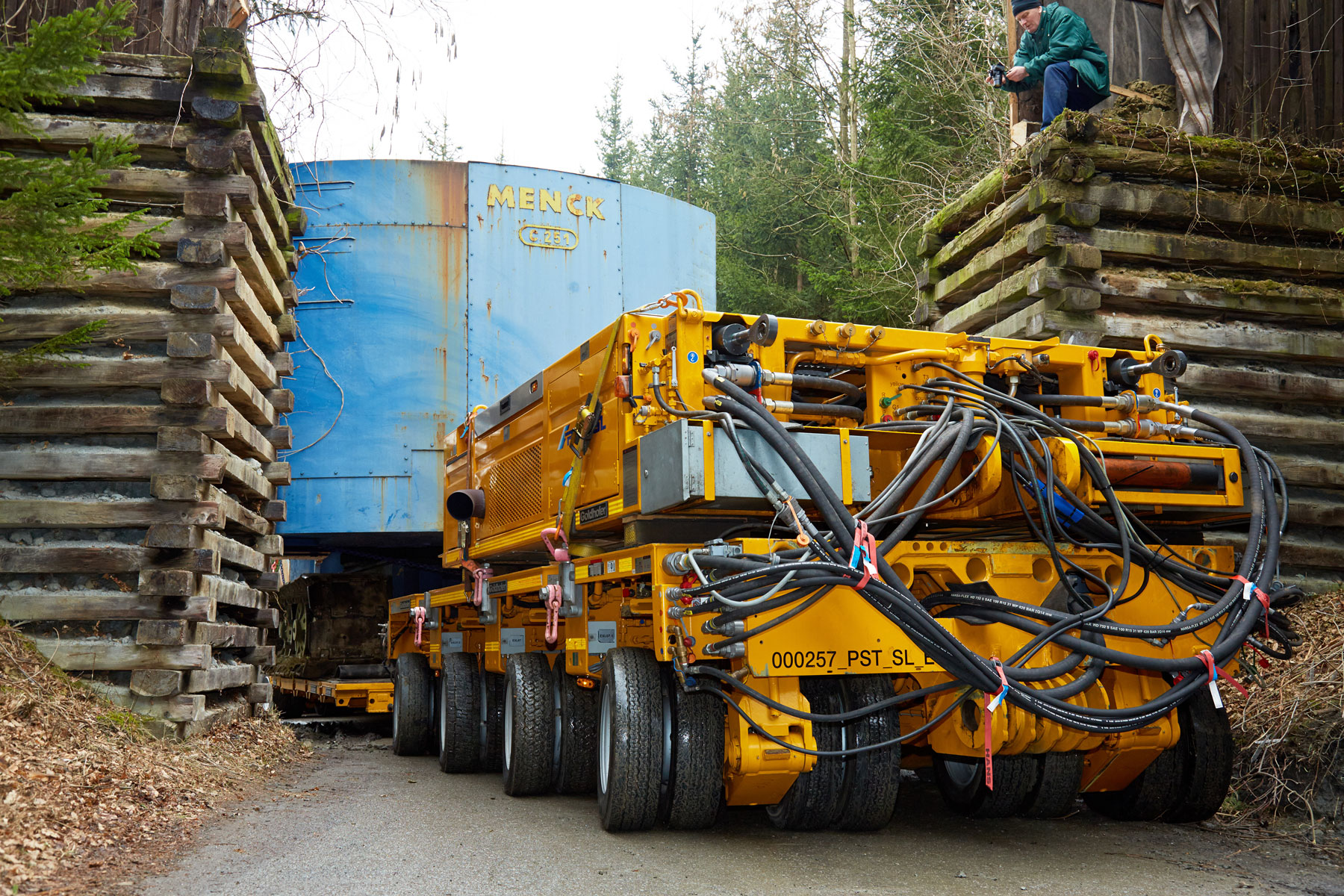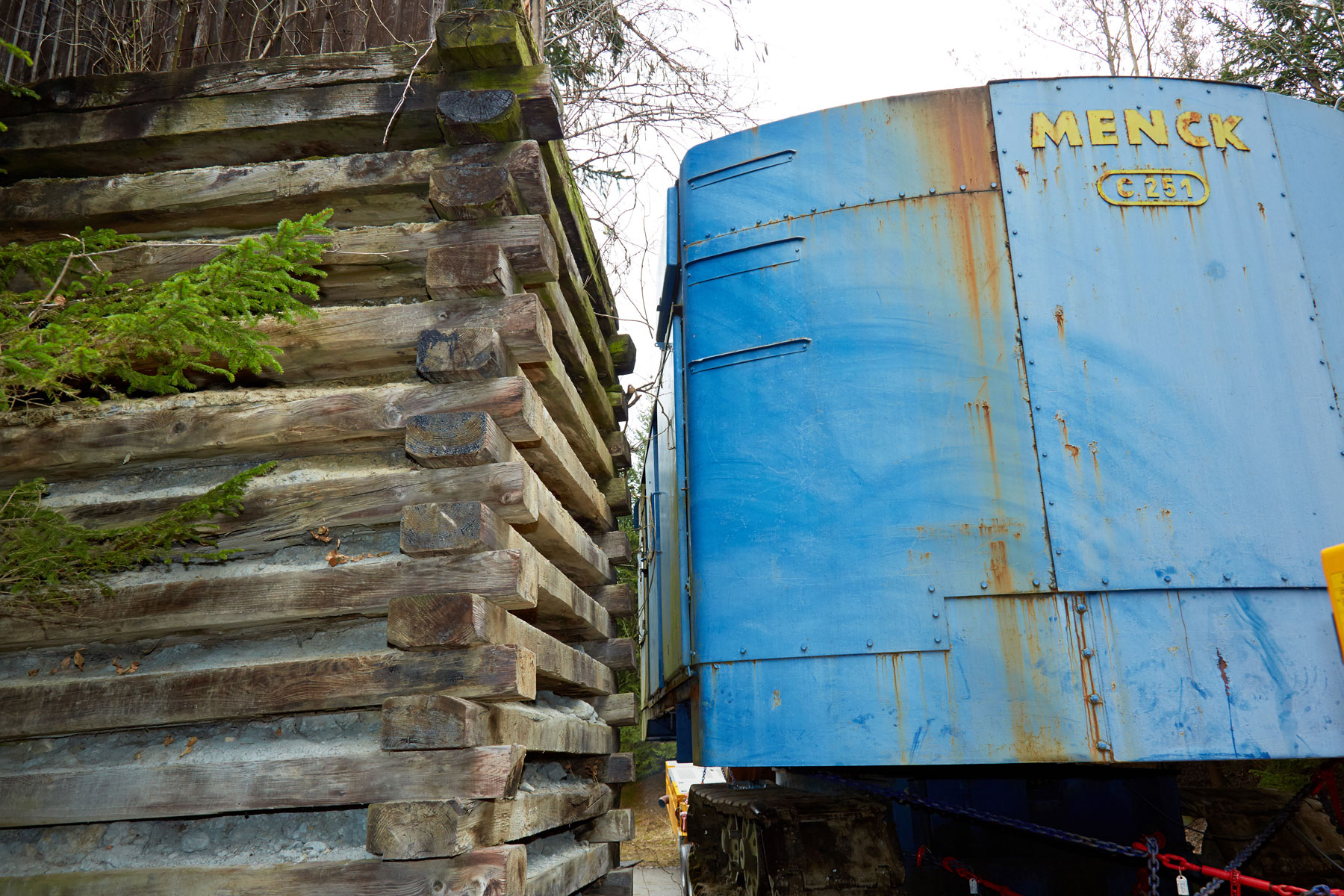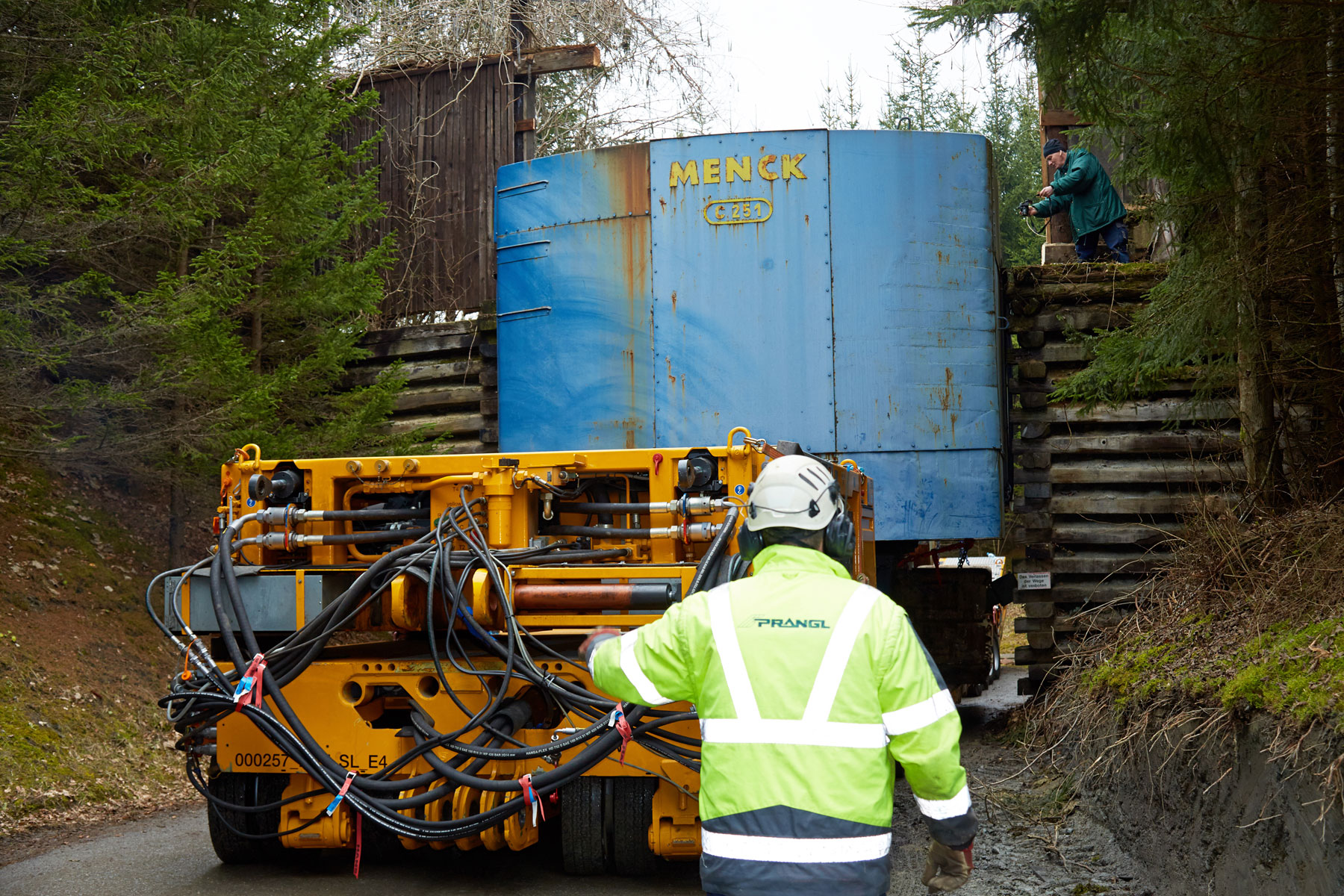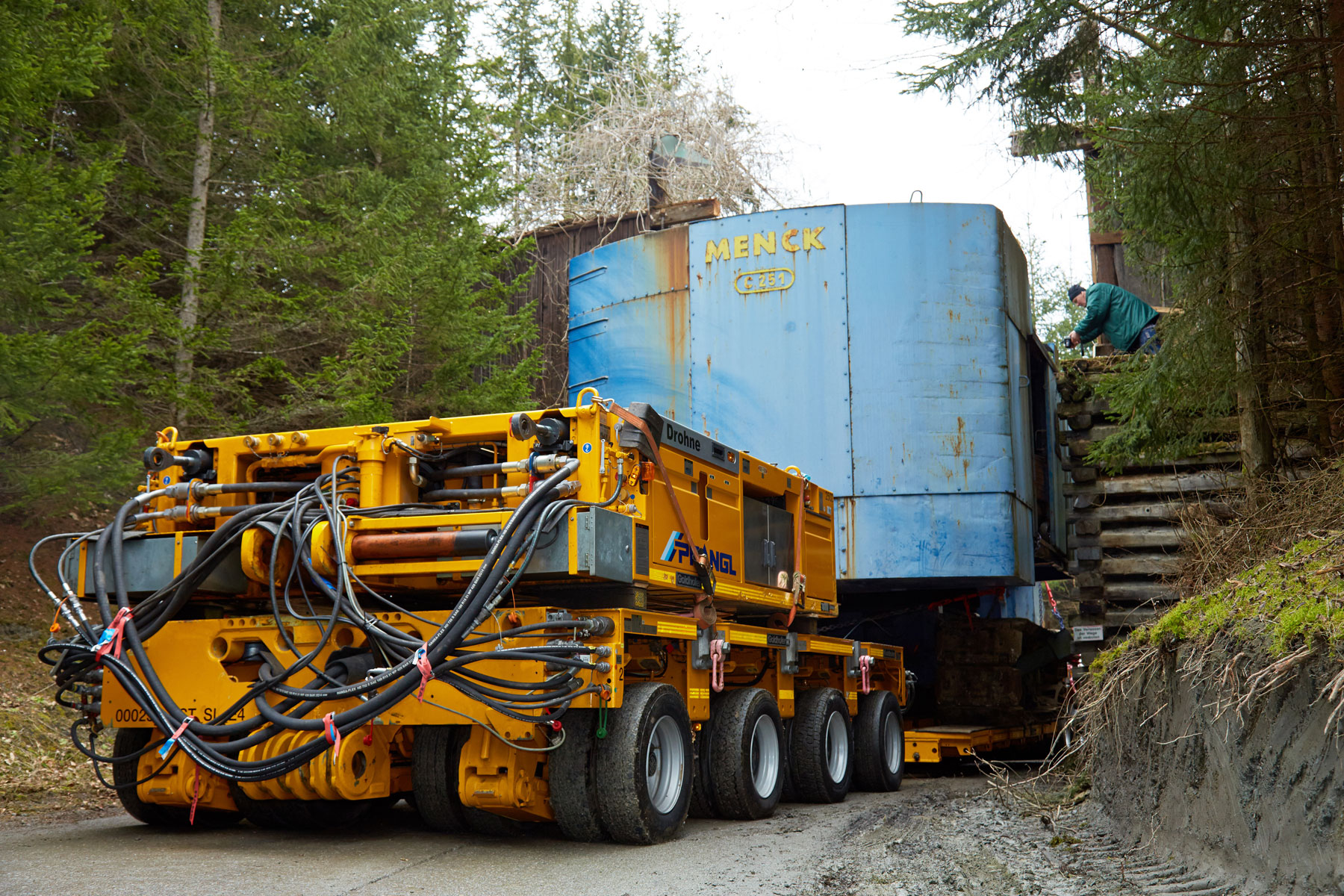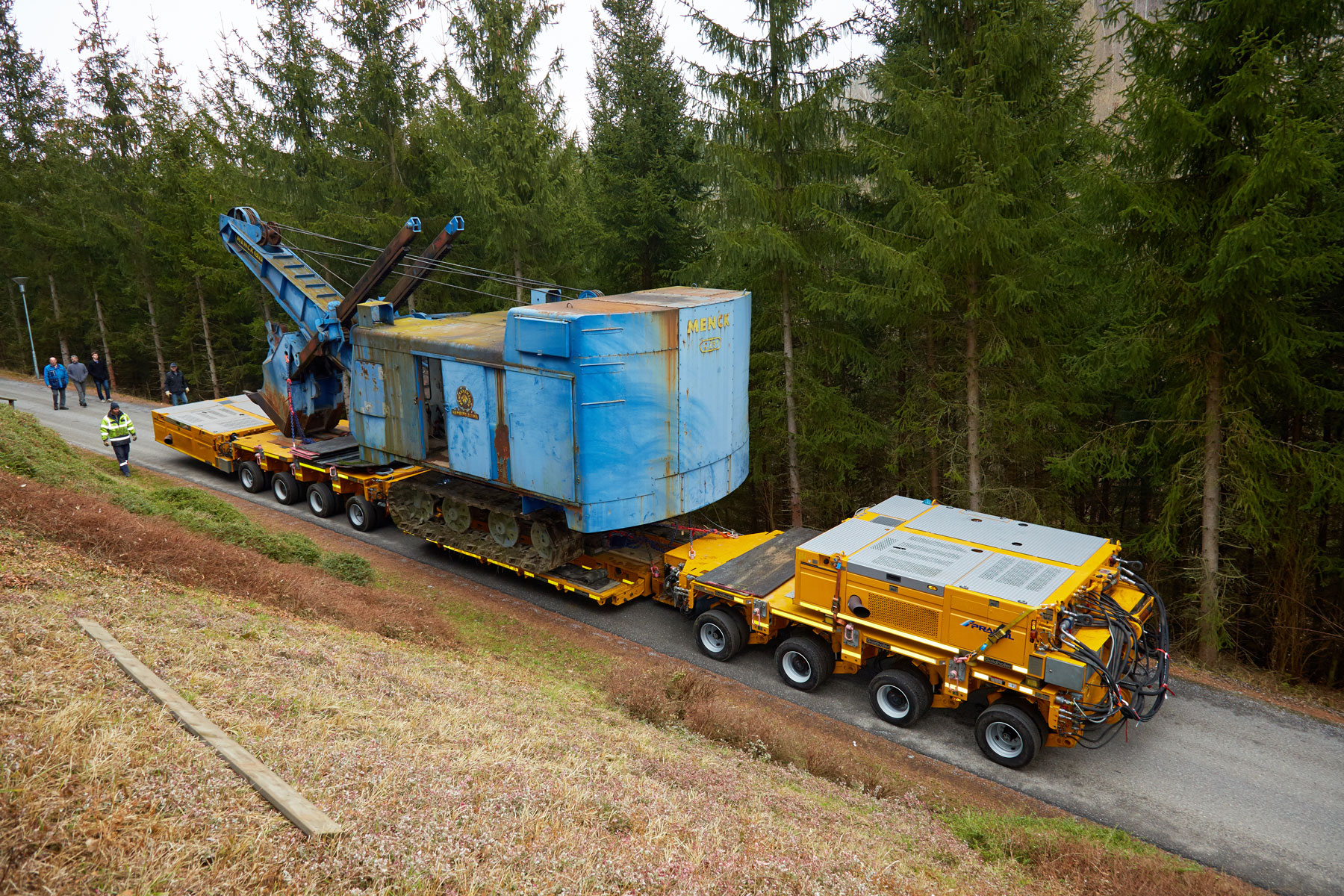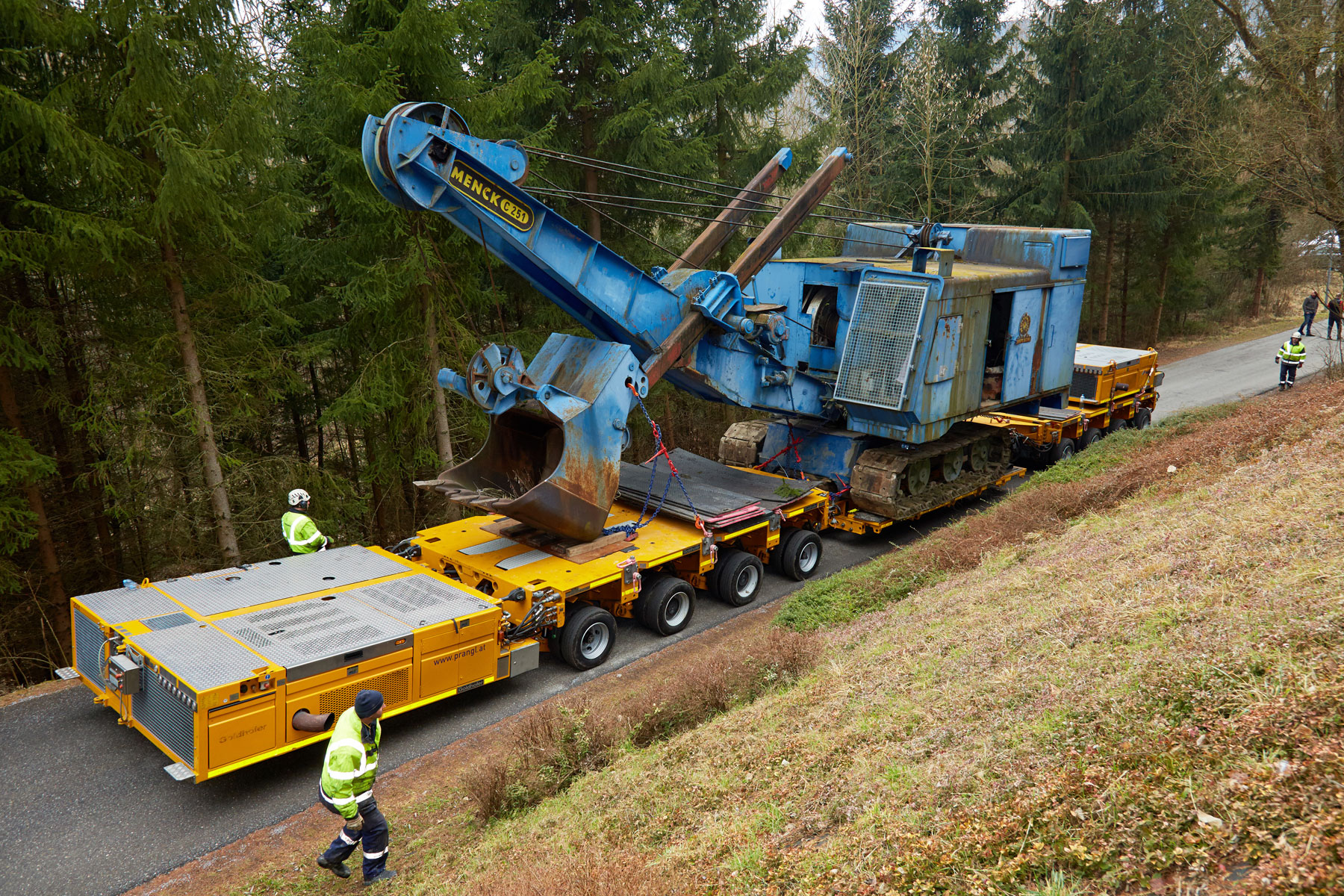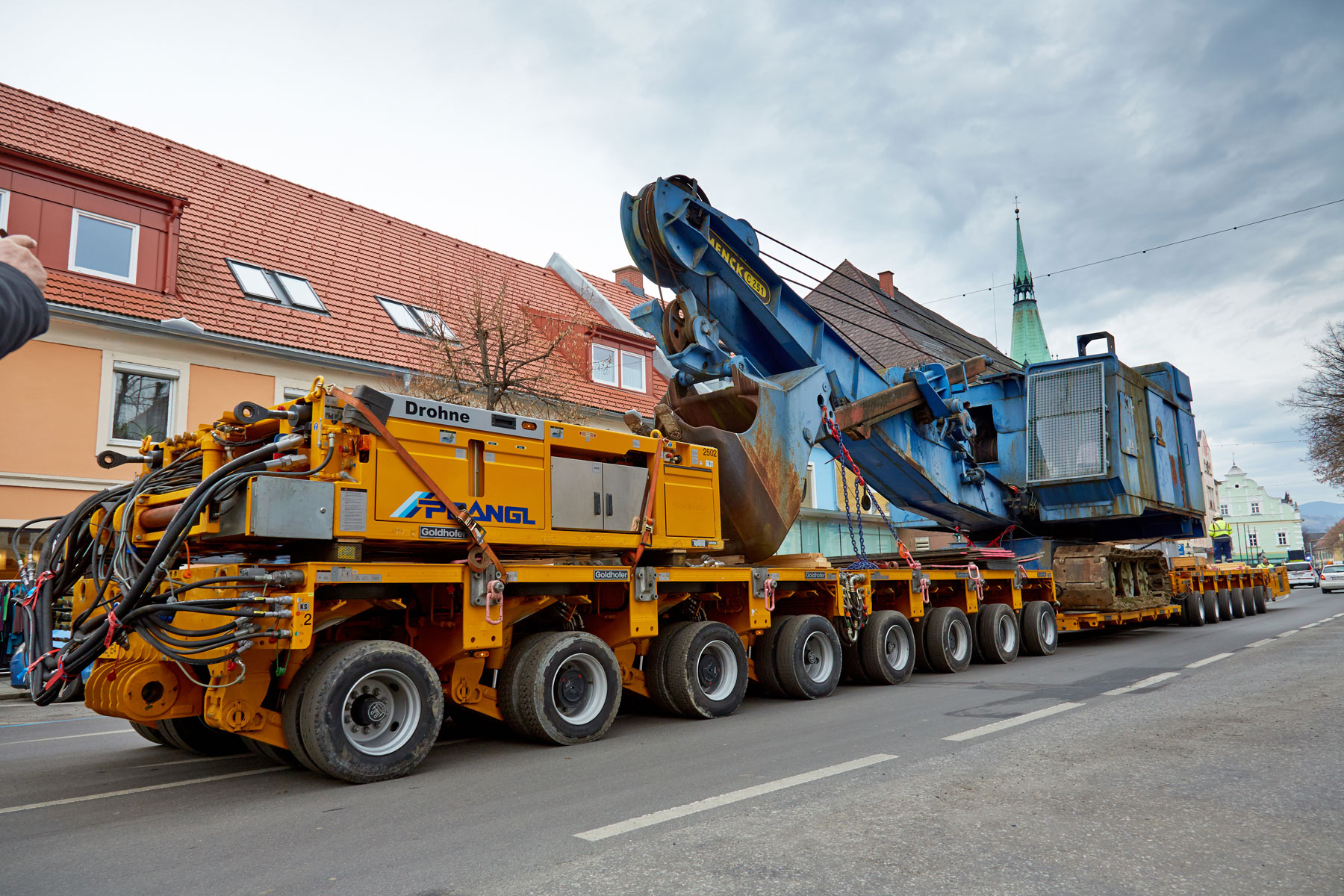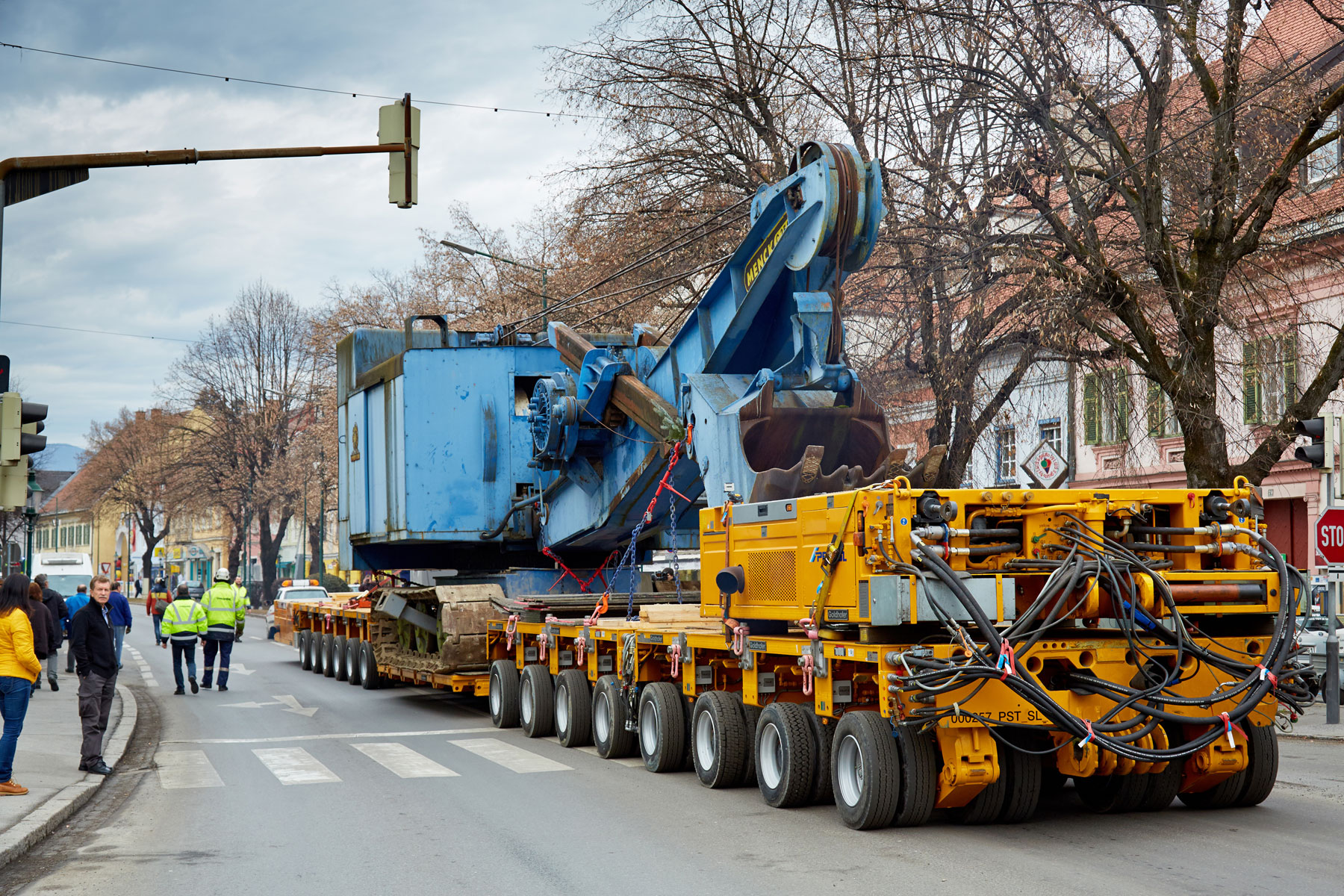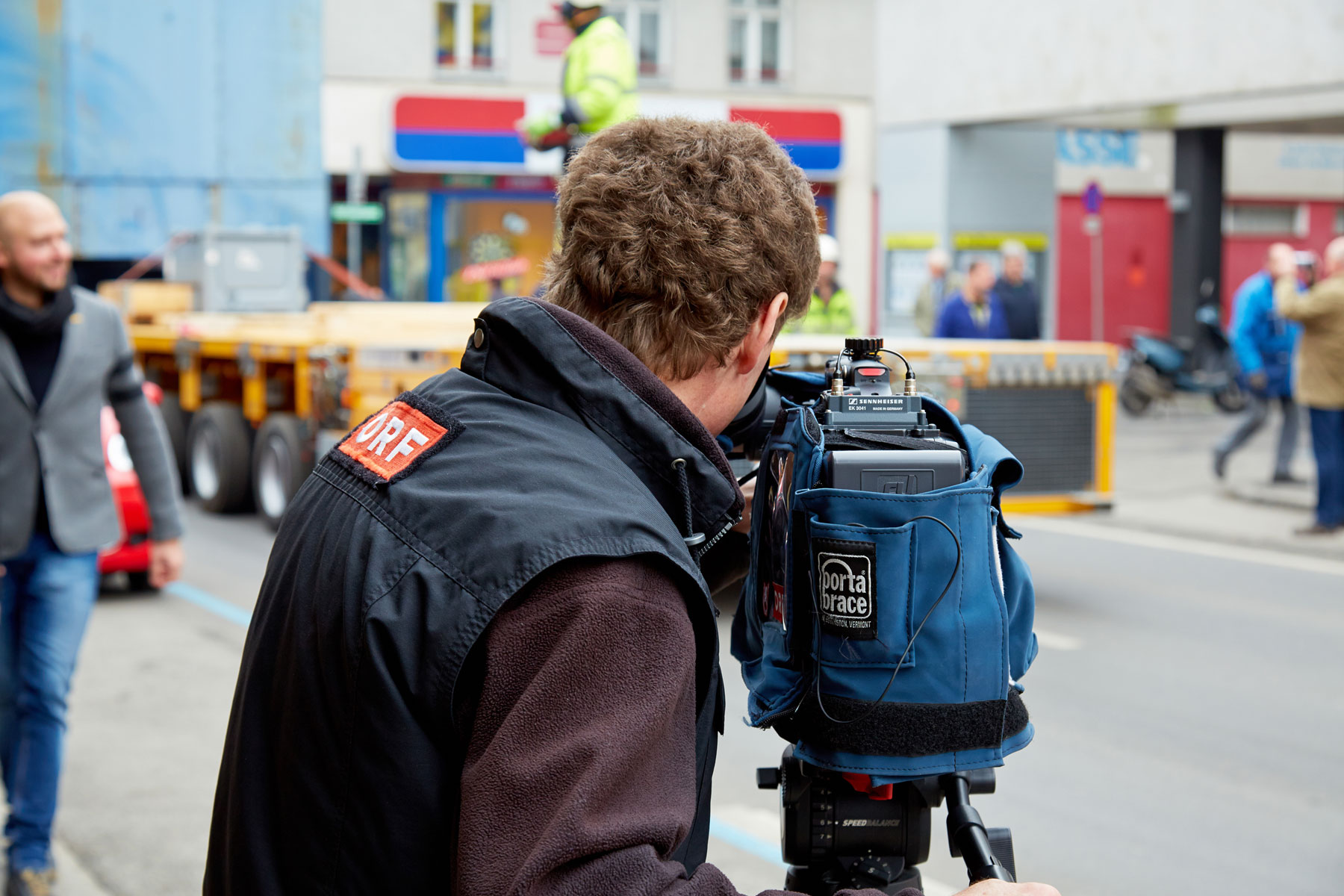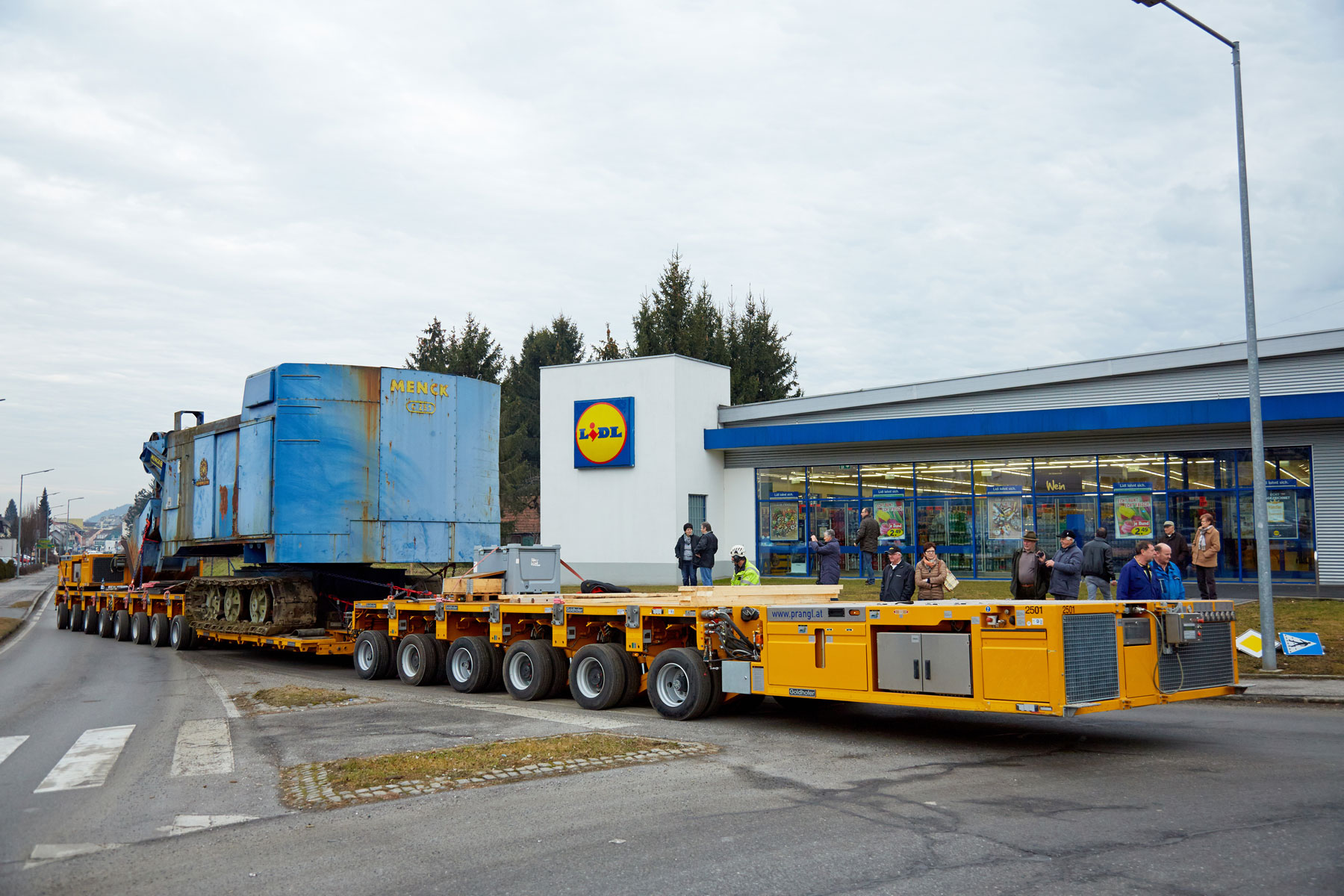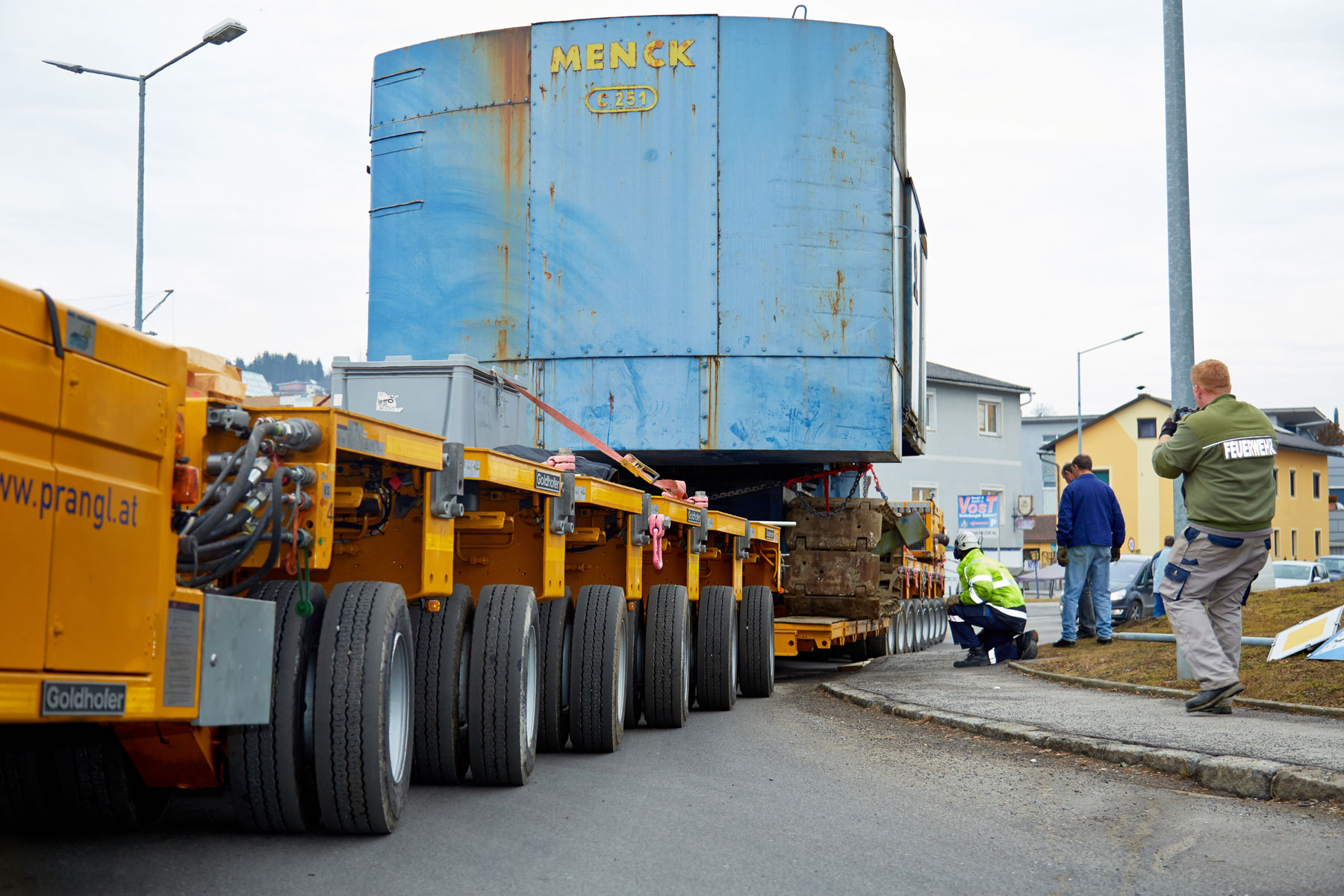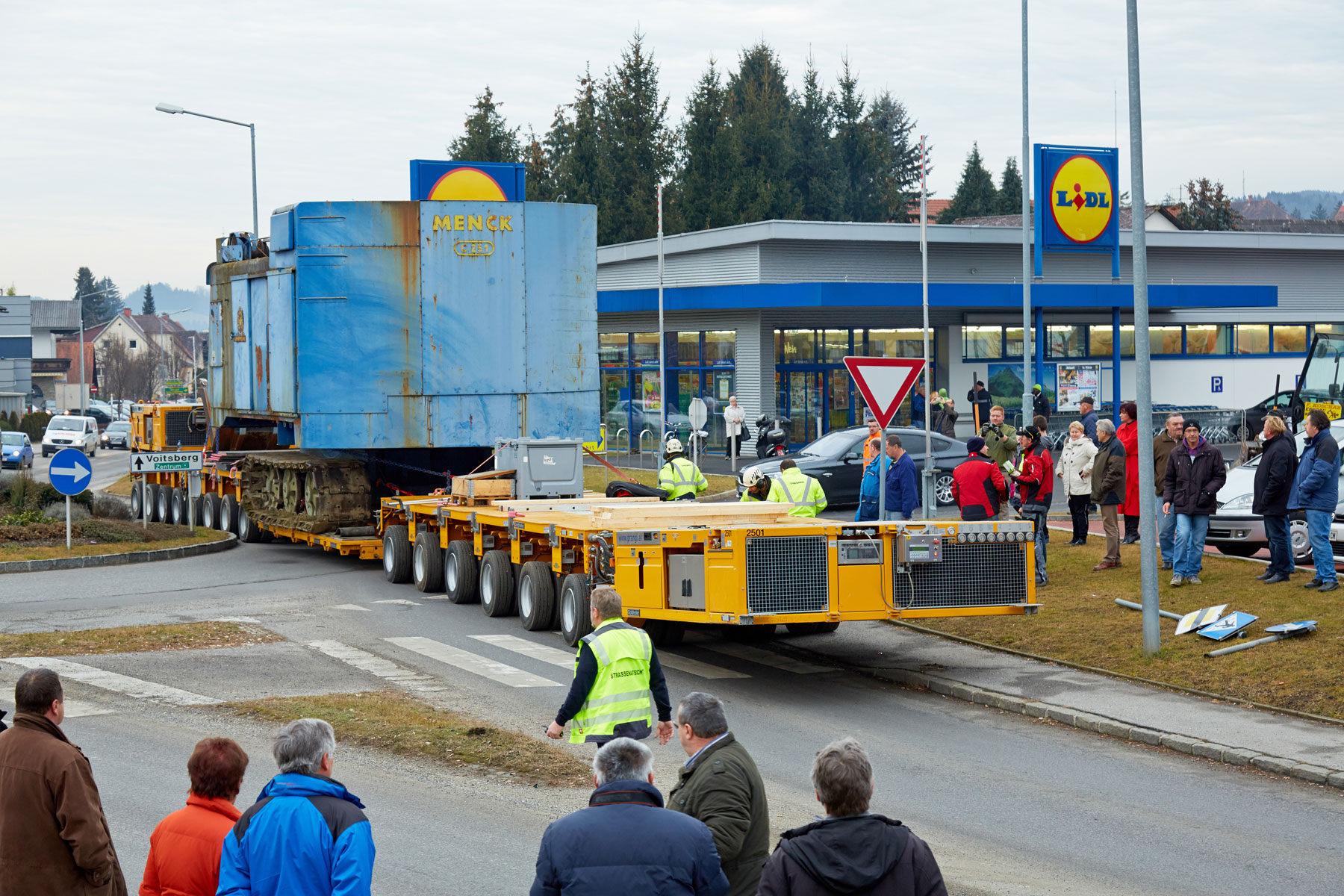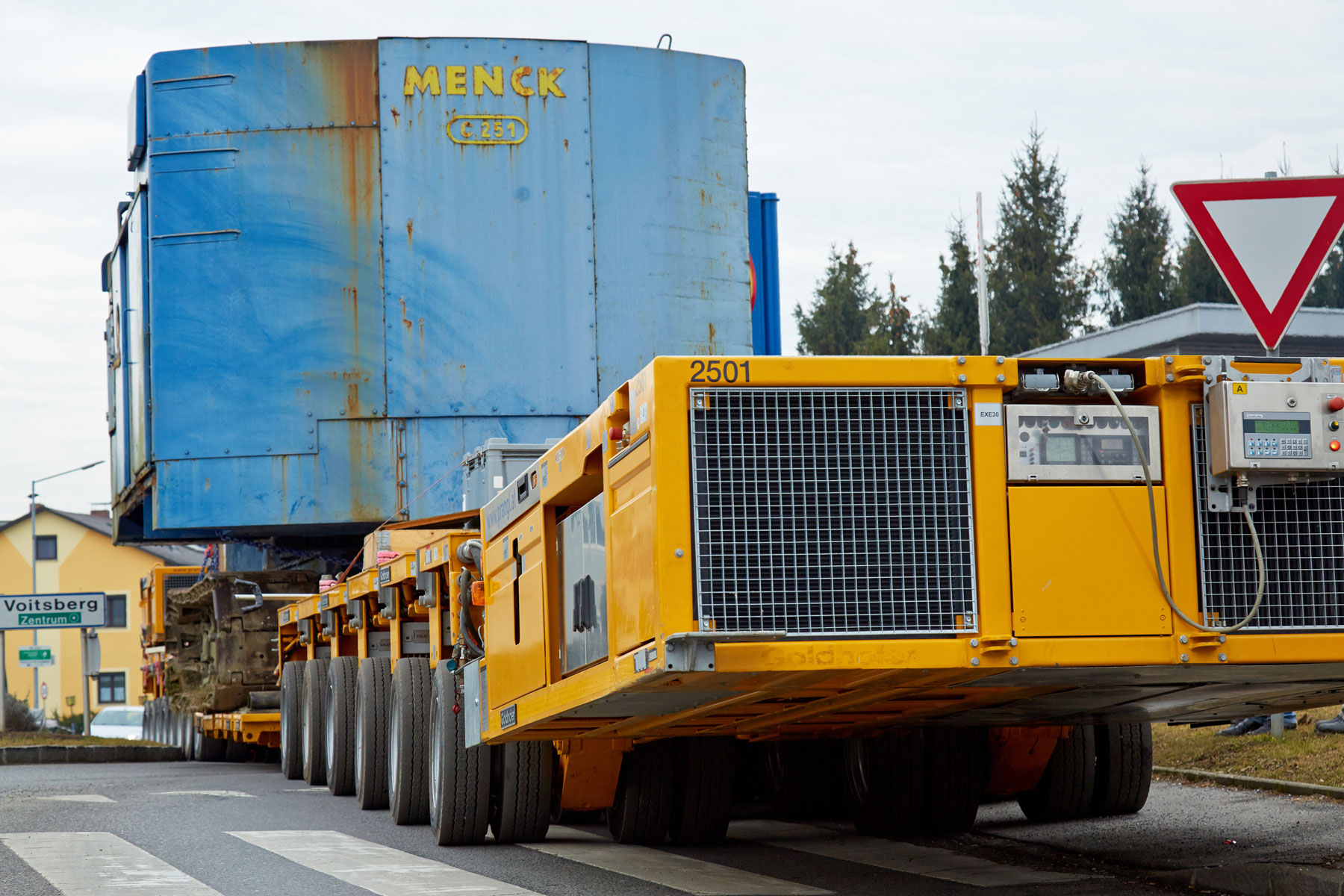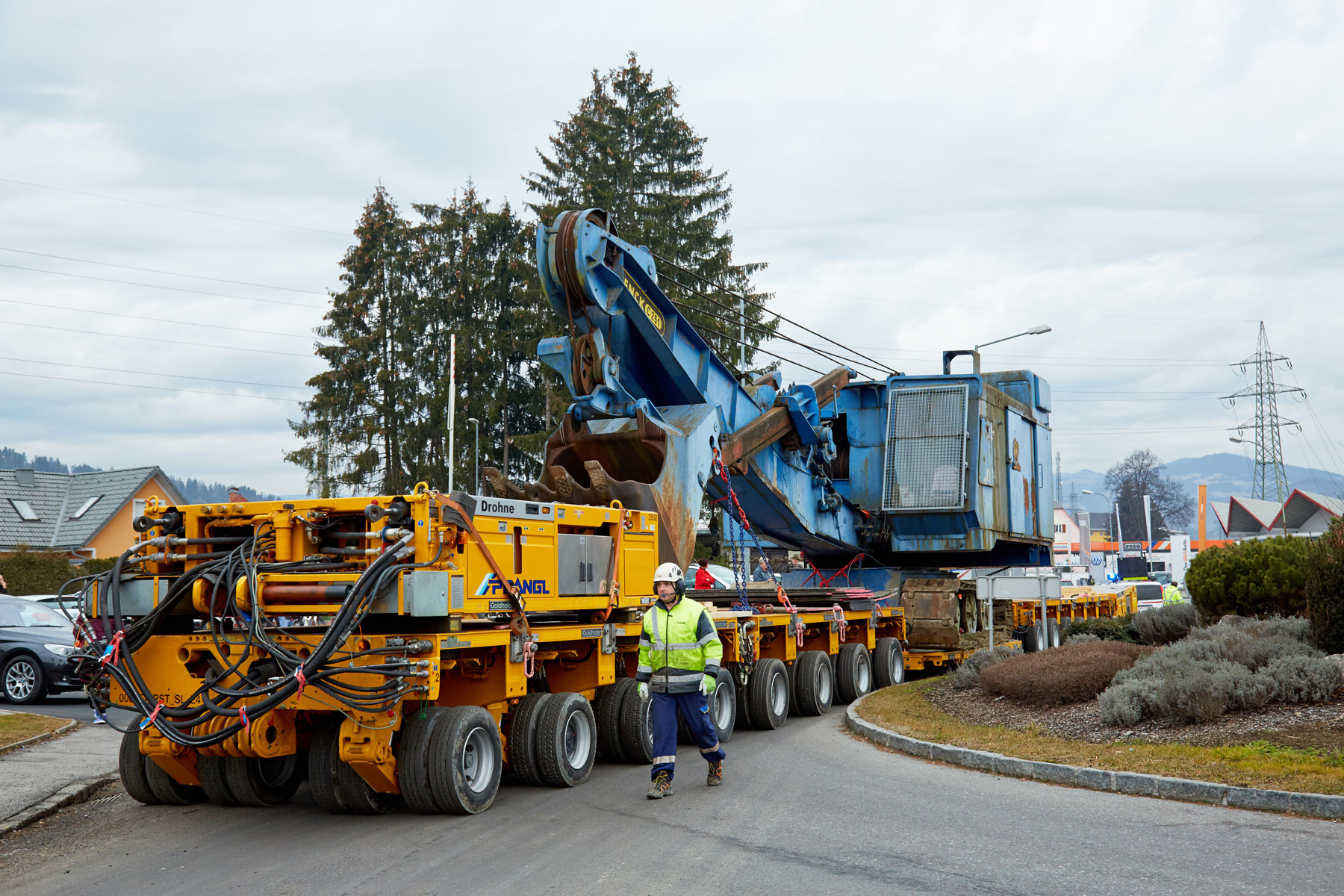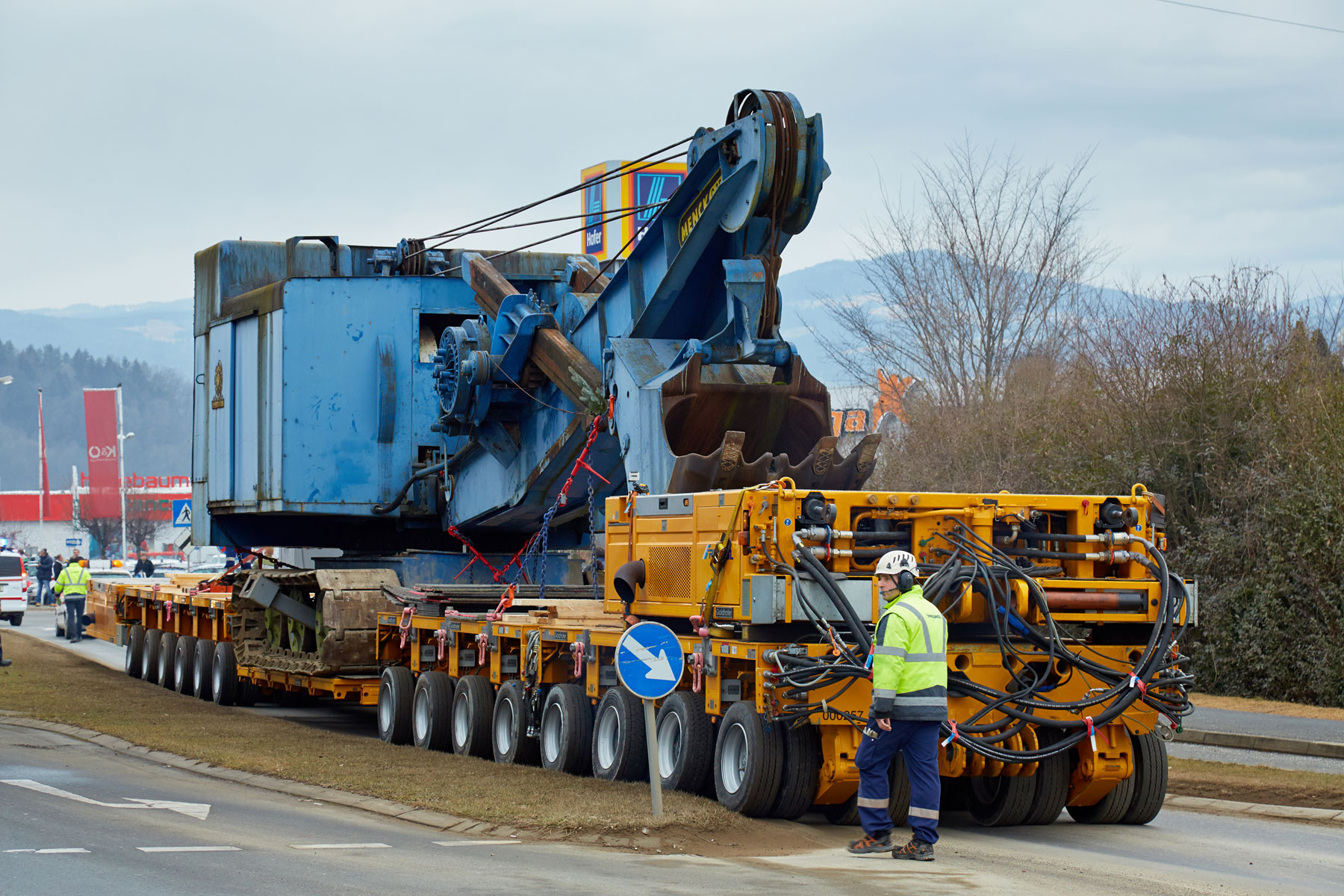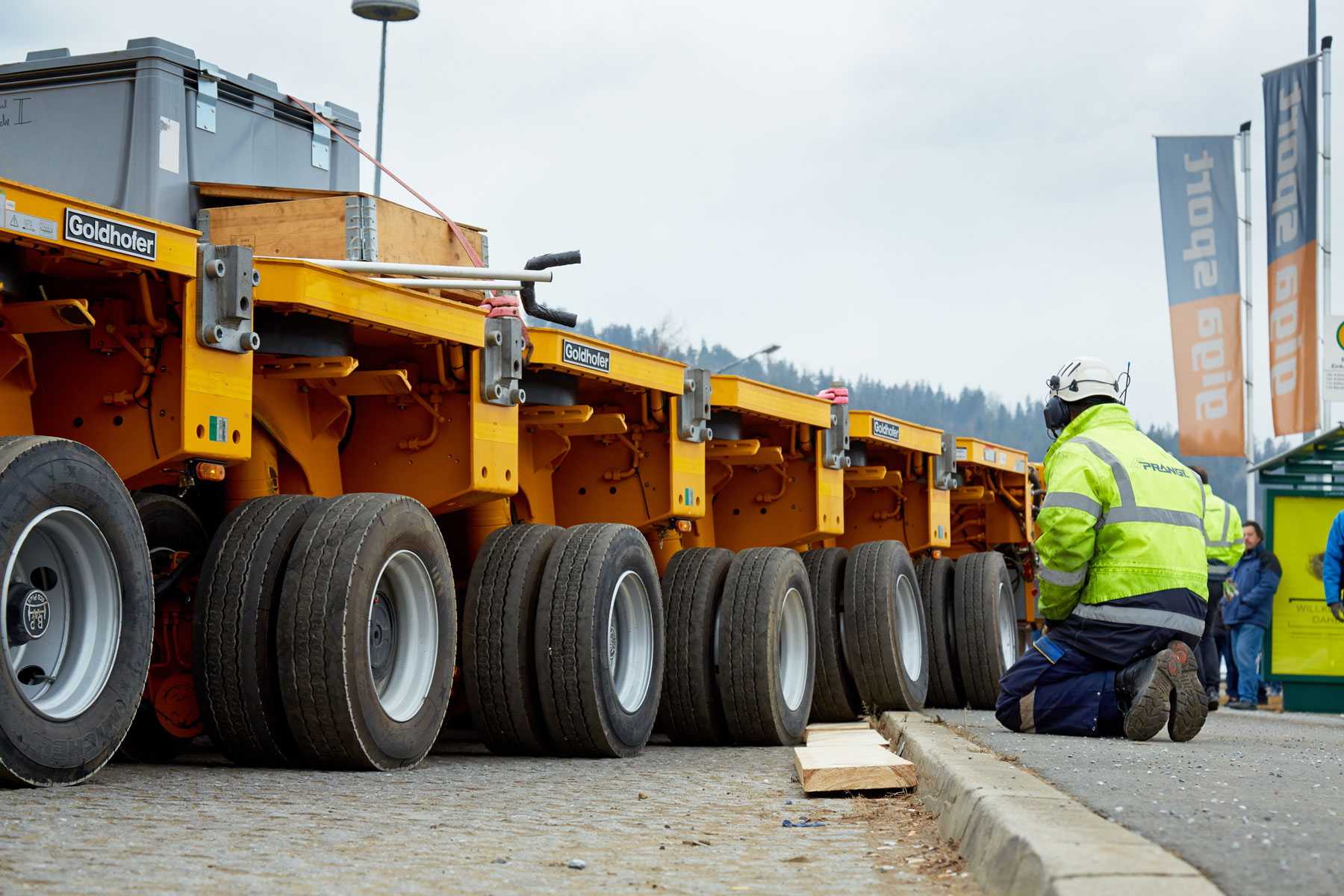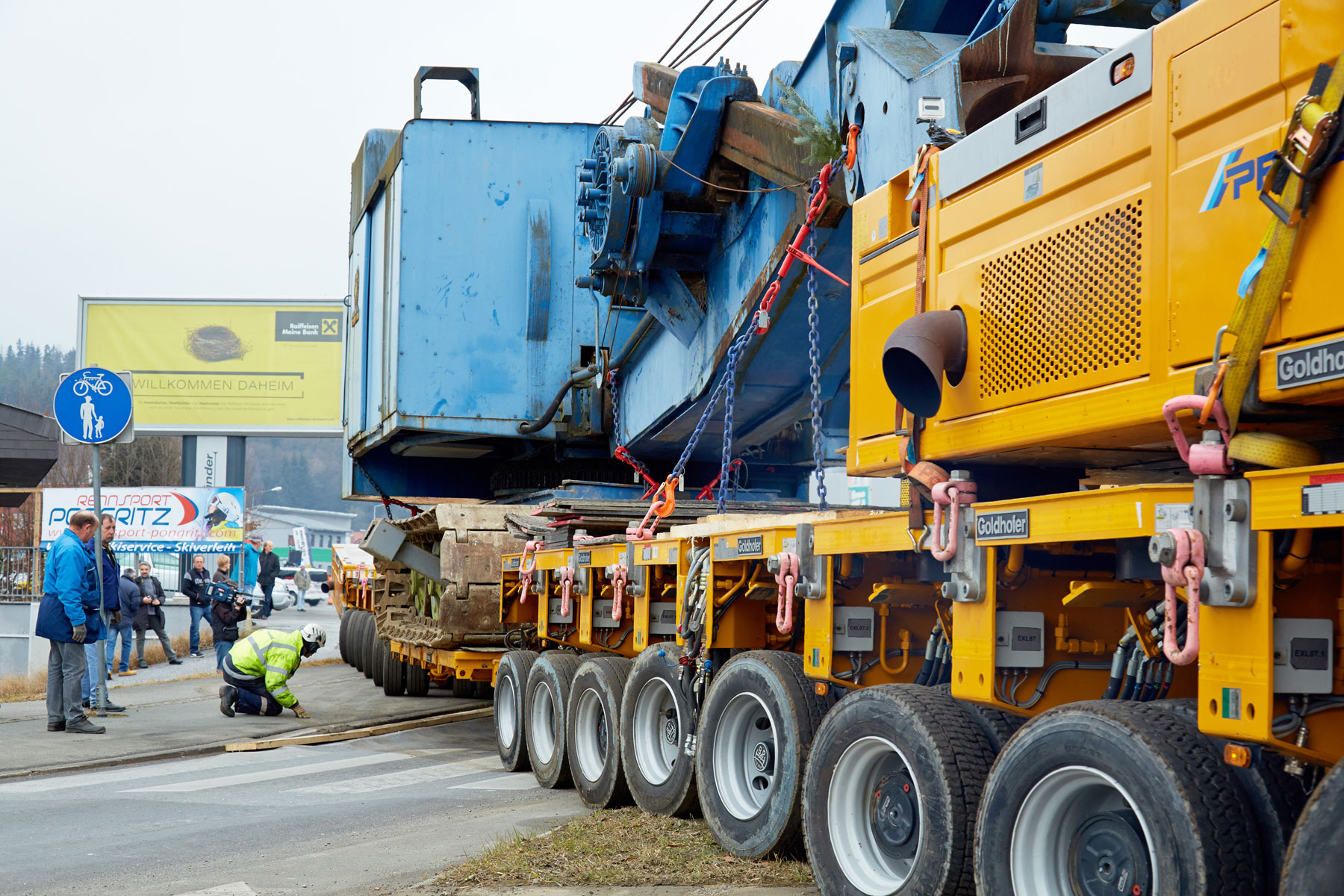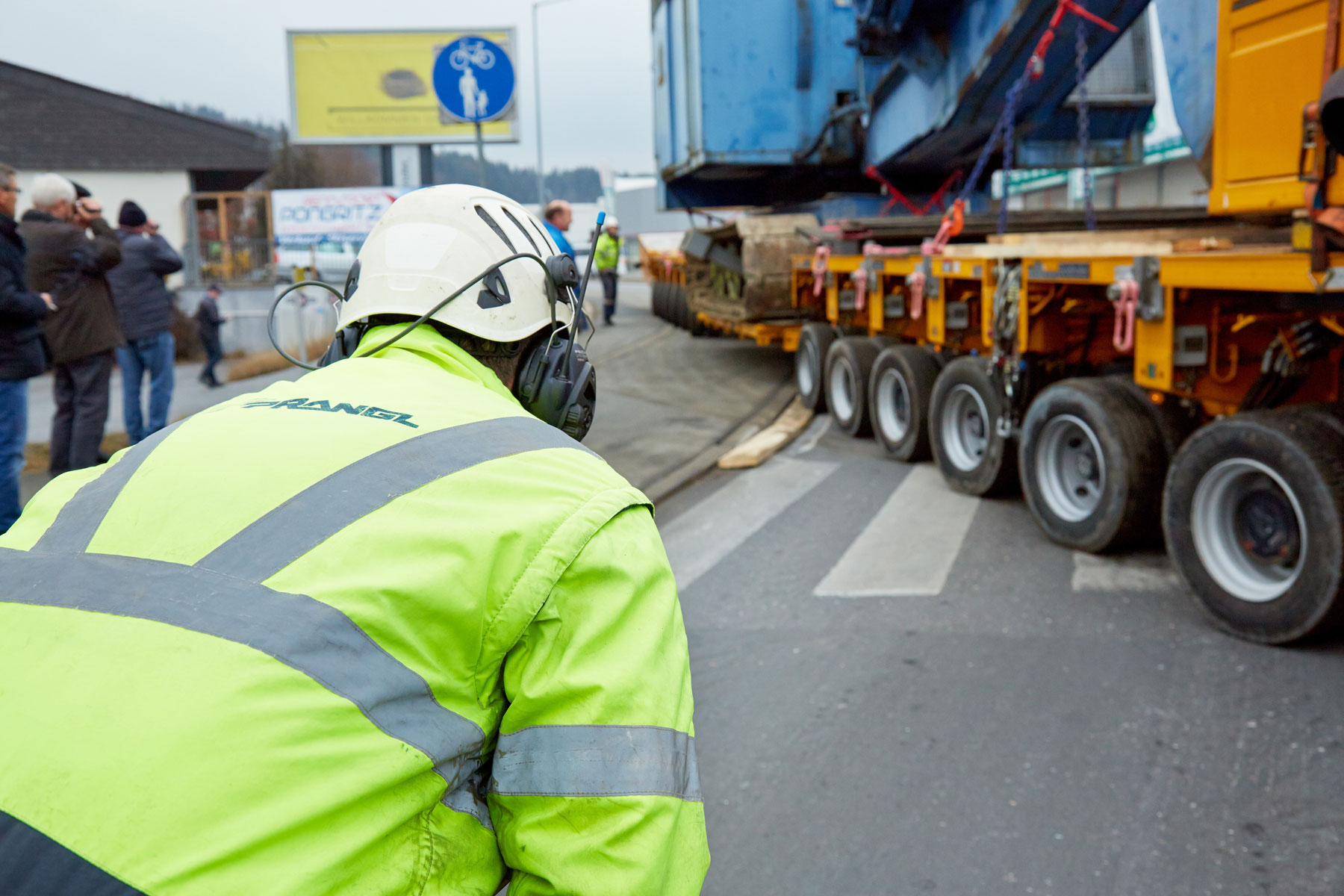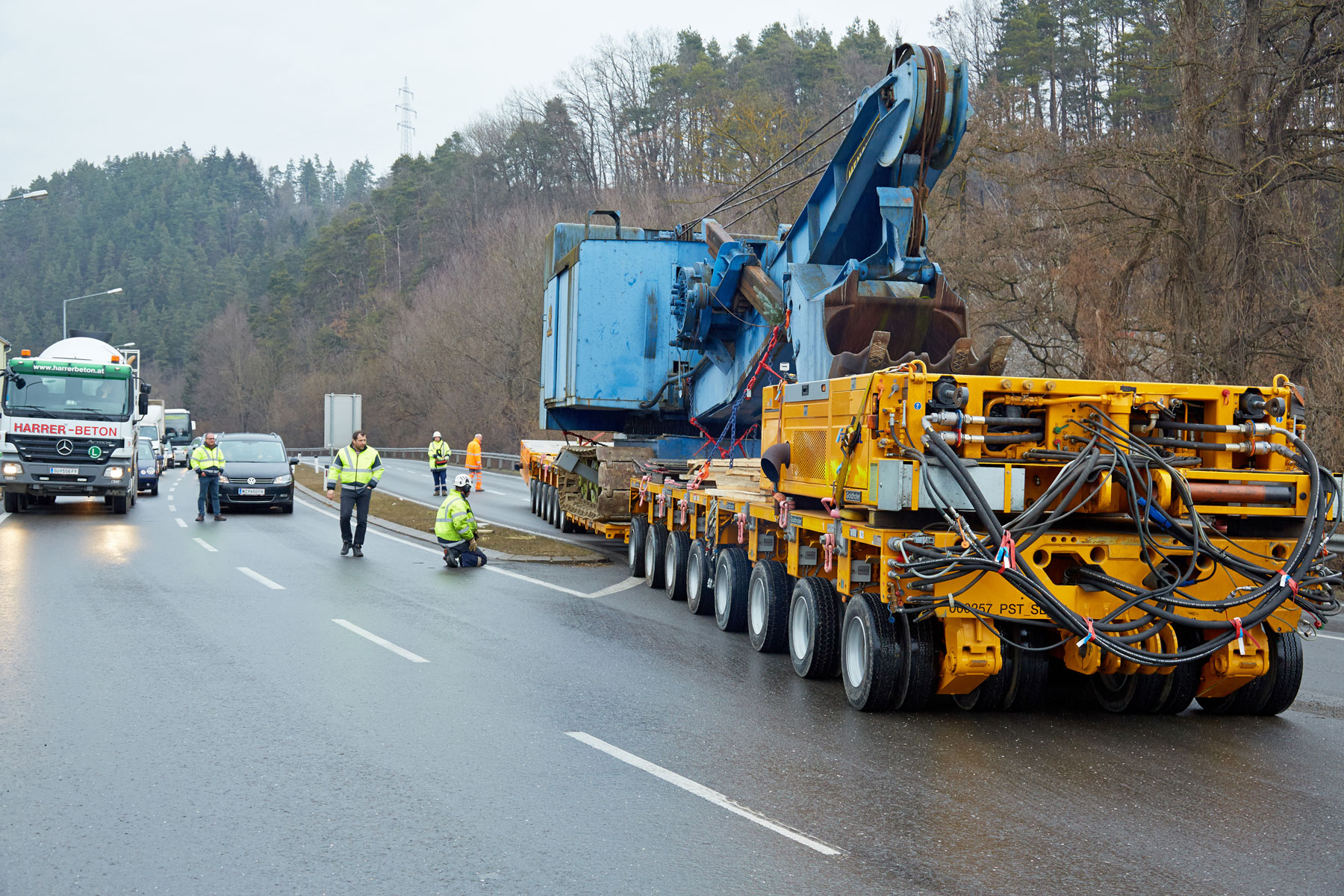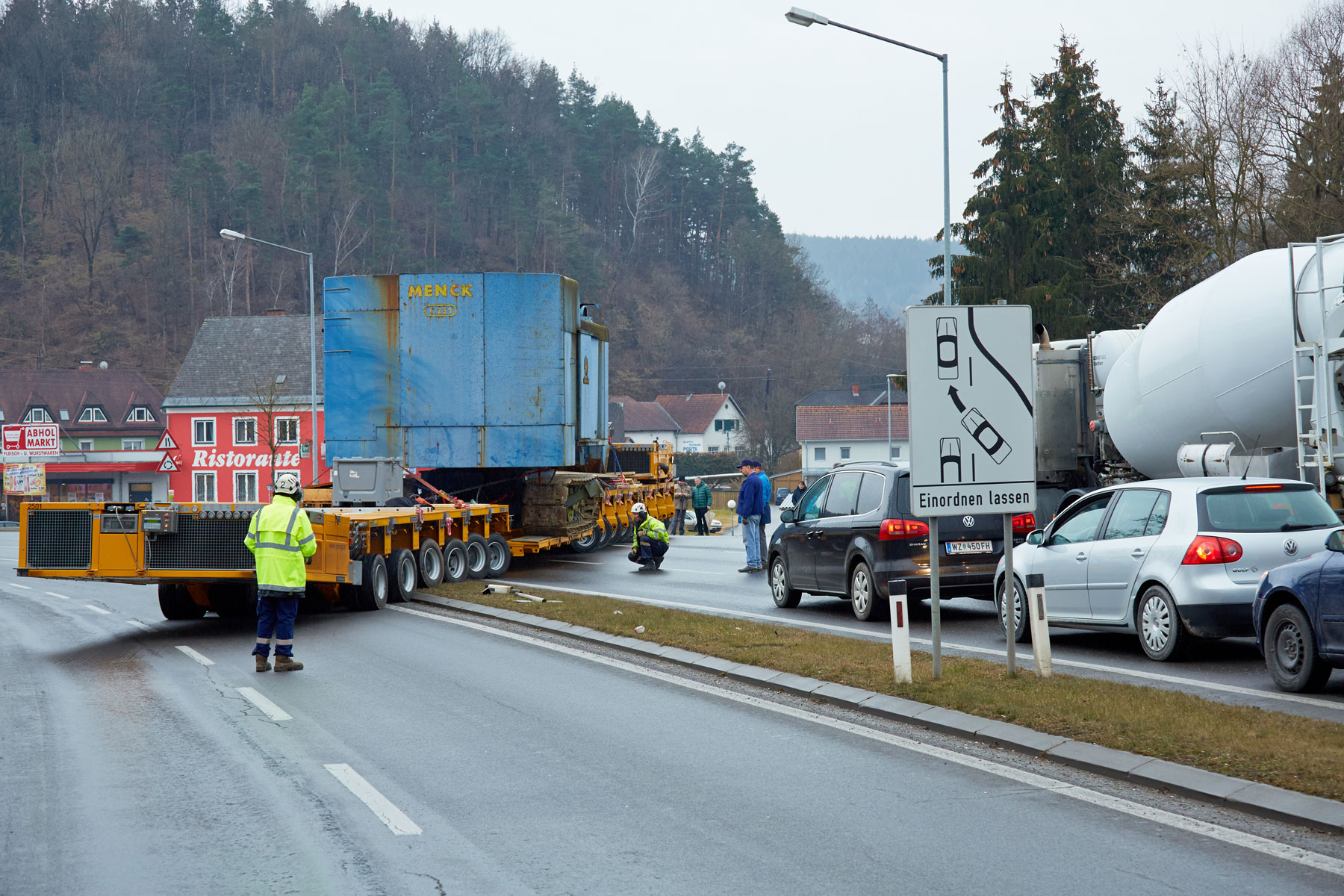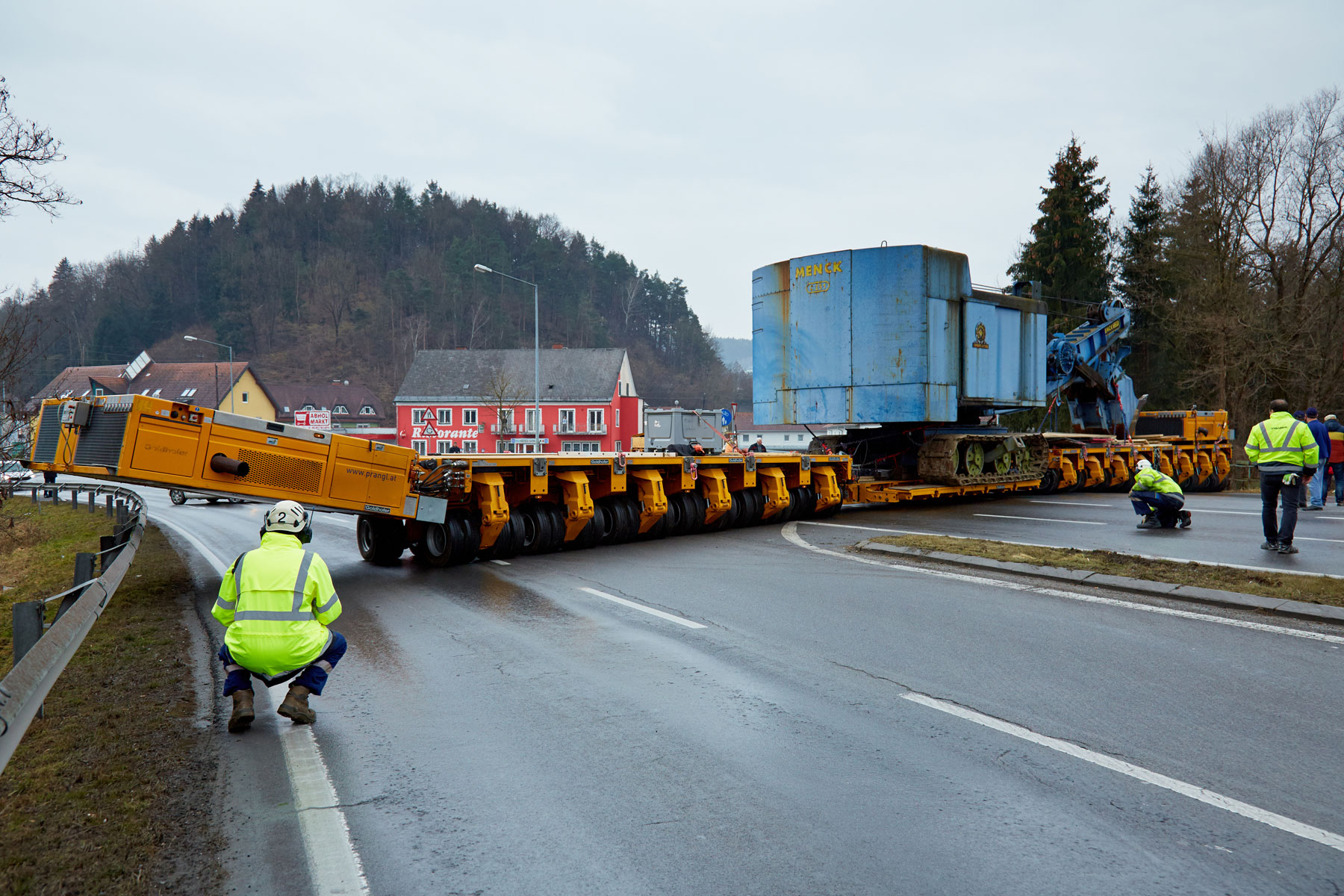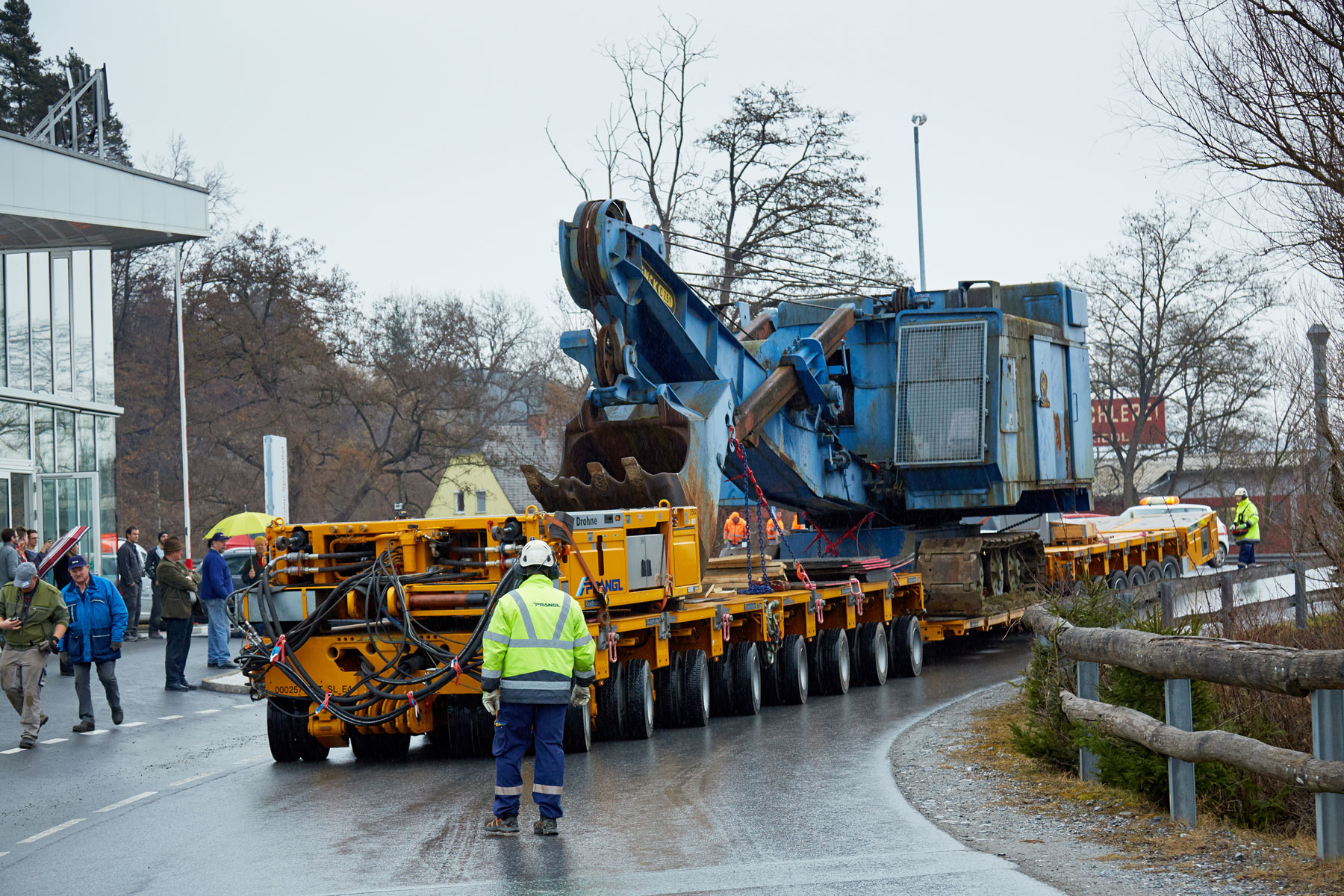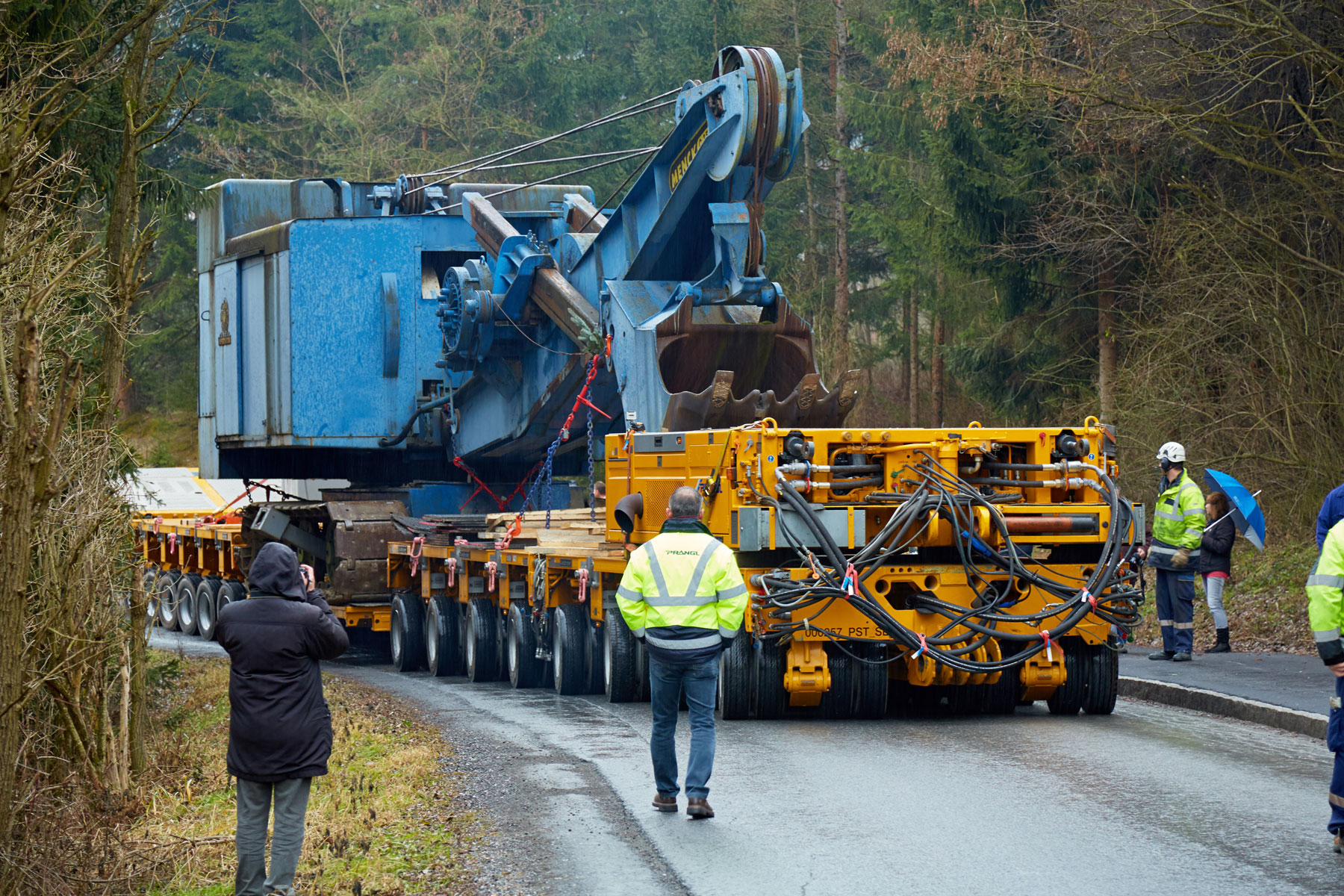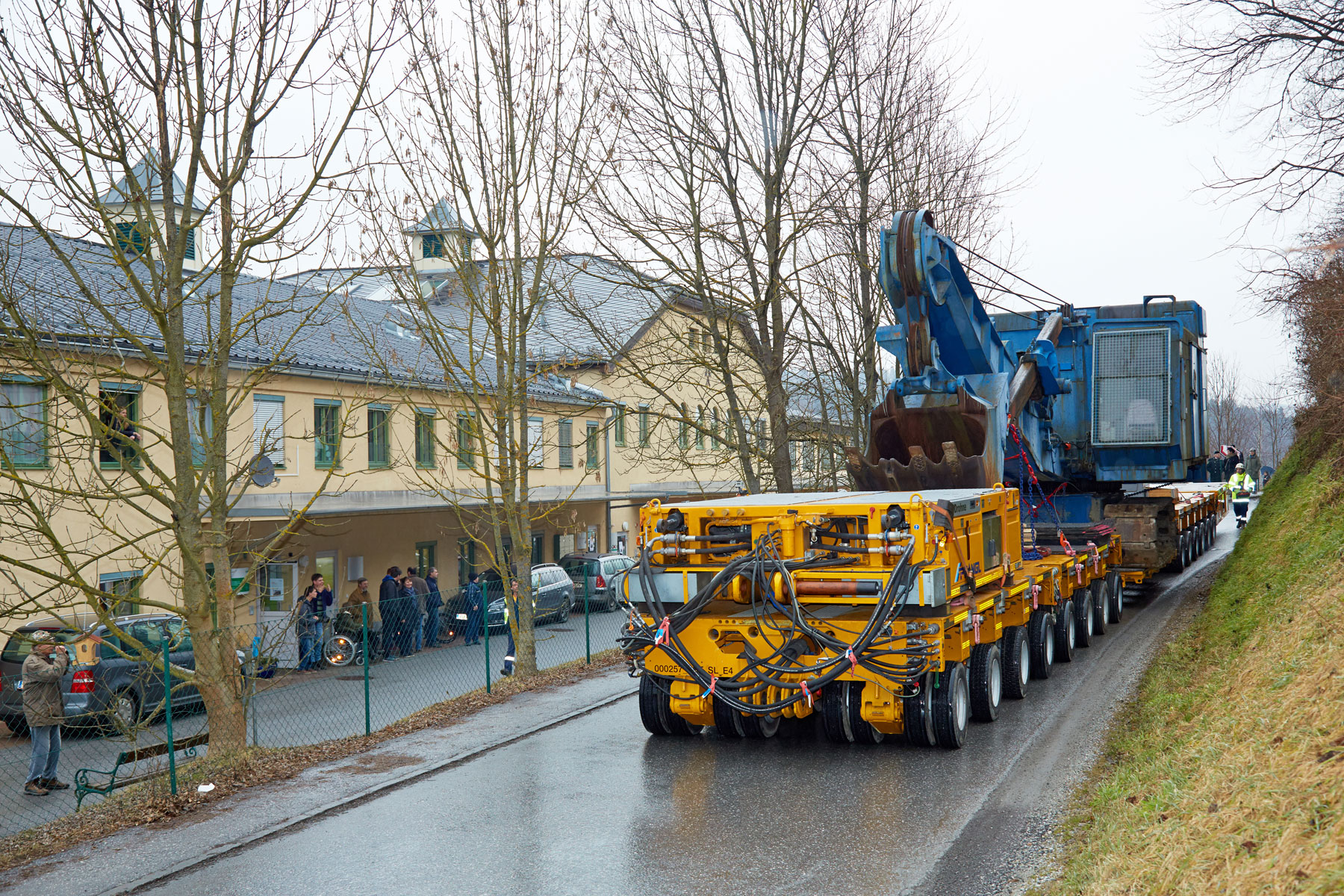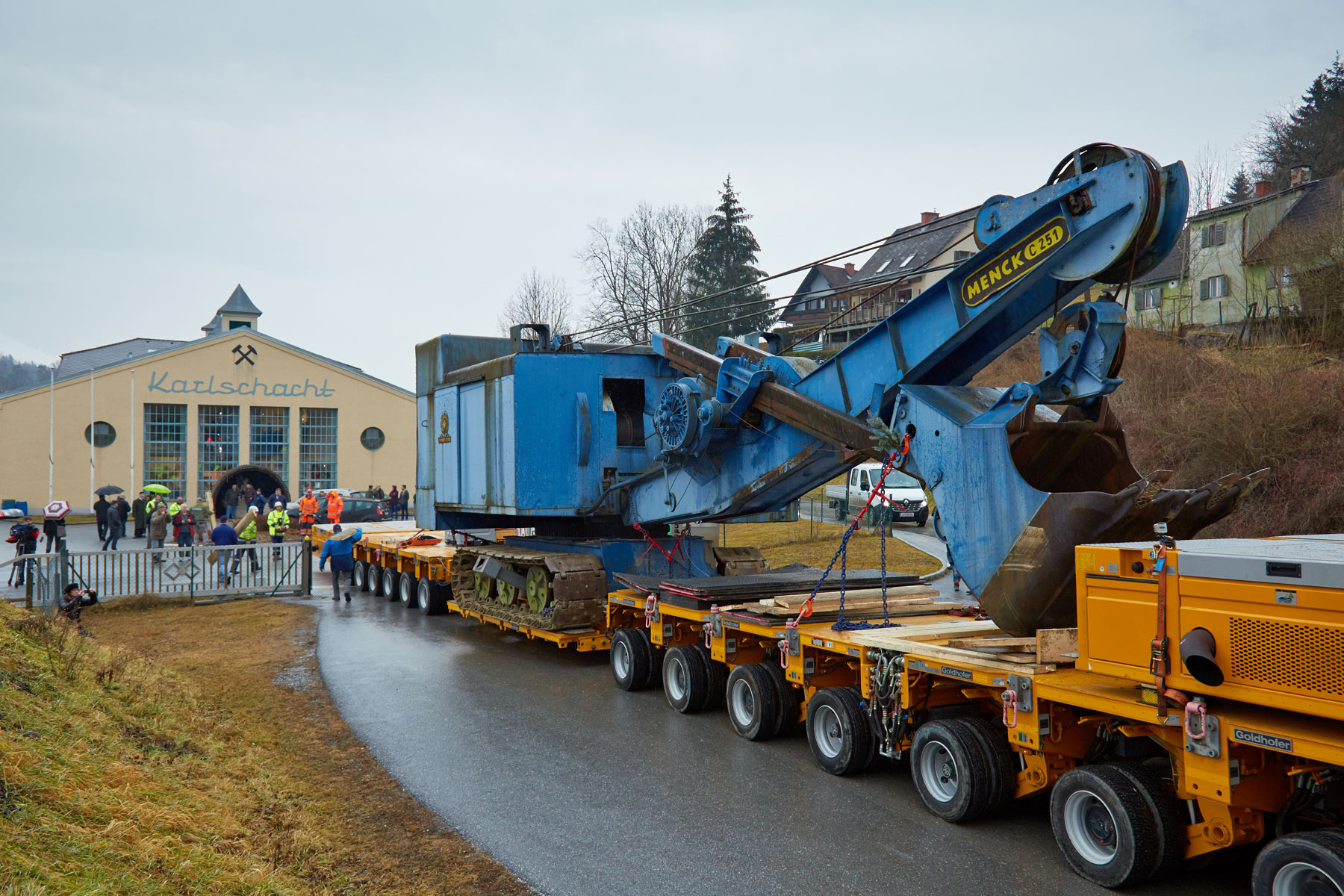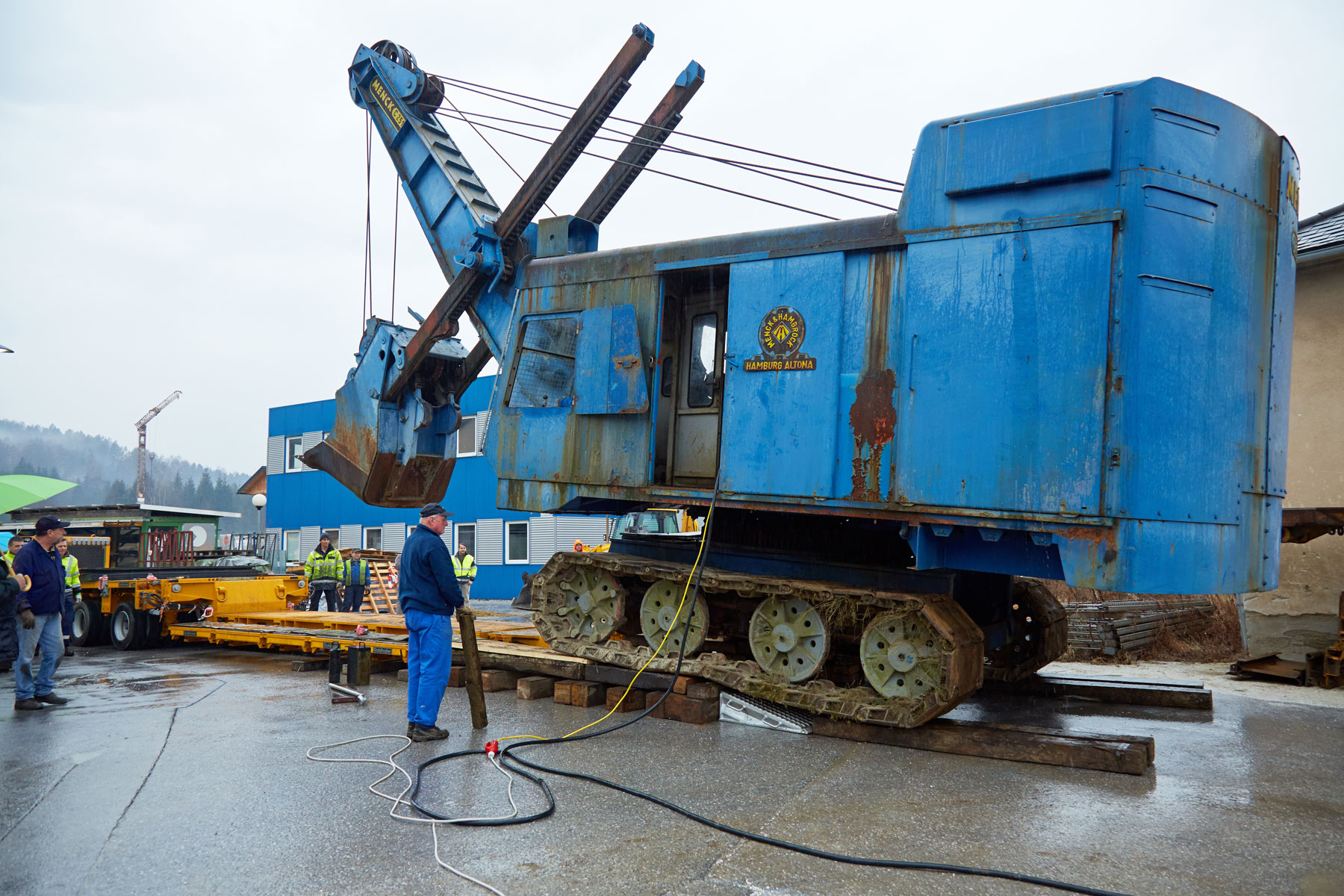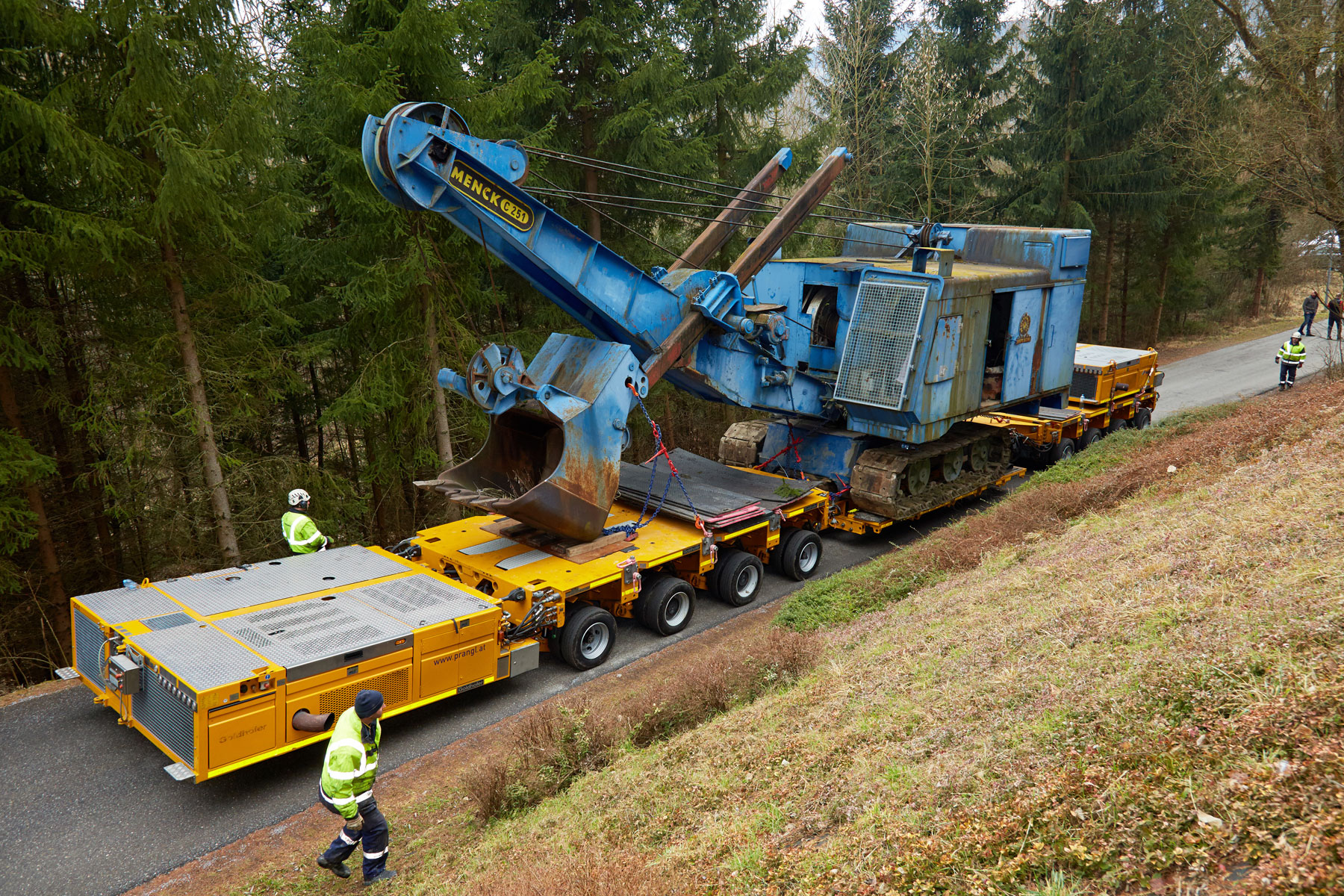 The challenge
Special transport for a historical construction machine
When a bucket excavator from 1959 needs to find a new home, it is no ordinary job. For 13 years this Menck model excavator stood in the car park of the shooting range in Zangtal. However, the final resting place for this antique construction machine was to be the historic mining museum in Karlschacht. The team from Prangl was very much in demand right from the planning stages.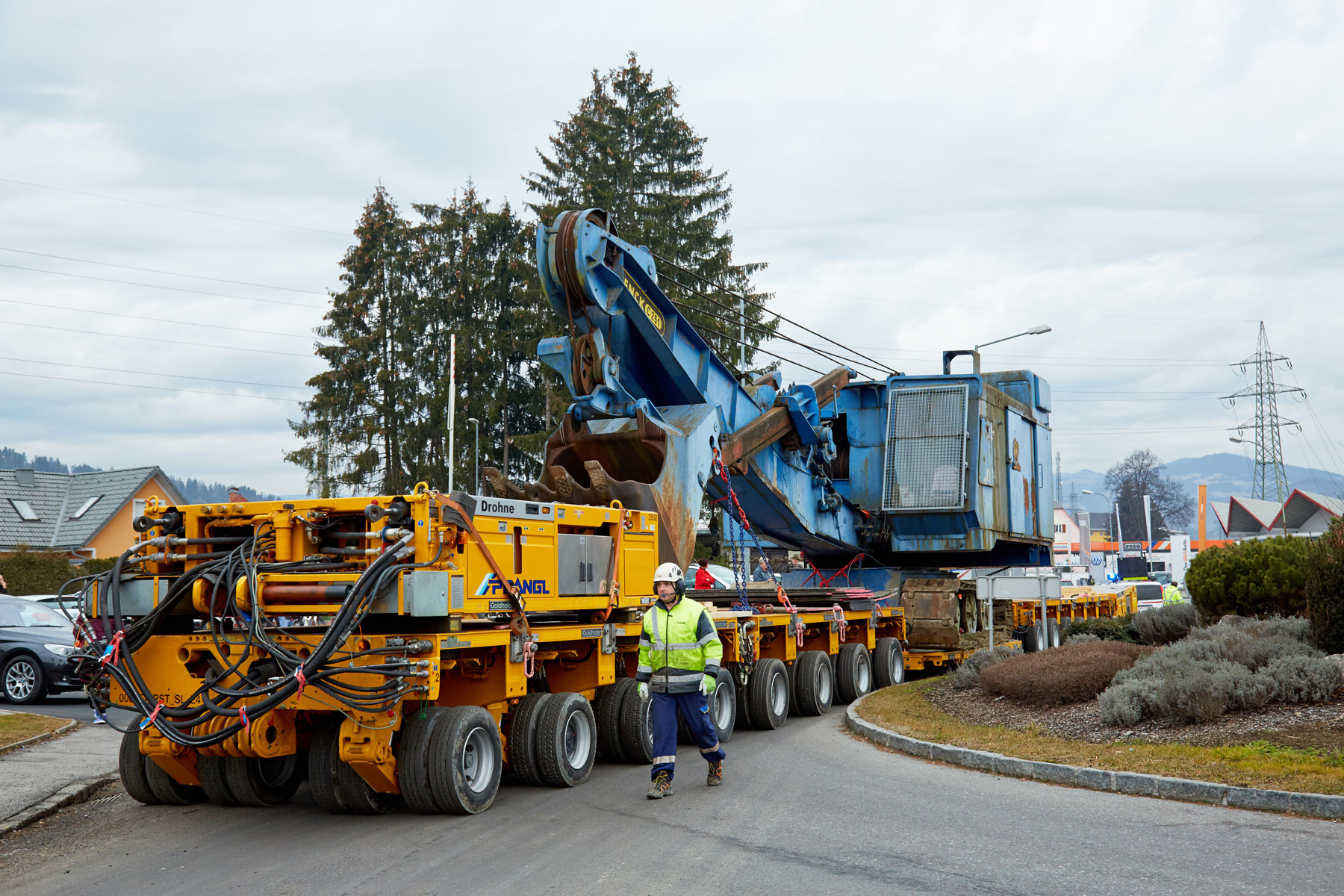 Job with high requirements
In addition to selecting the right transport concept, the primary issue to consider was all the different parameters involved in the transport. Just negotiating the mountain pass posed a major challenge to those involved. At the same time, however, the requirements involved in driving a special transport convoy on public roads had to be taken into account, for example, reconfiguring the heavy-duty module at the Blue Sky Shopping Centre.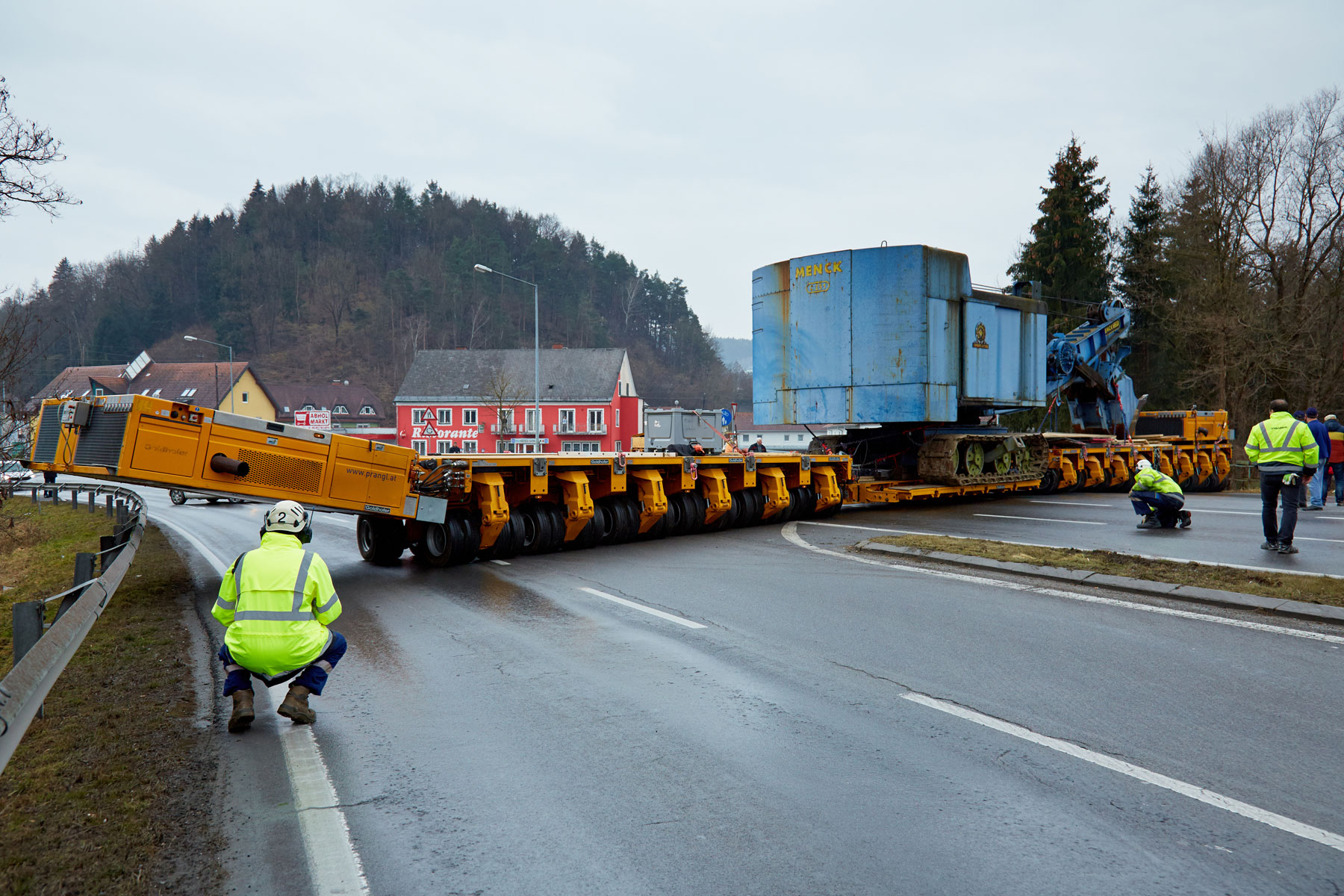 Self-propelled heavy-duty trailers were the perfect solution
Due to the tight conditions, the 17-metre-long, 4.35-metre-wide, and 4.77-metre-high excavator could only be transported with self-propelled heavy-duty modules. The only other option would have been to disassemble the excavator entirely. However this was not feasible and would have cost too much. When fully readied for transport, the 14-axle heavy-duty module and the excavator reached a total weight of around 160 tonnes. At around 38 metres in length, the vehicle combination had to overcome numerous bottlenecks and complex situations before its triumphal procession through the middle of Voitsberg.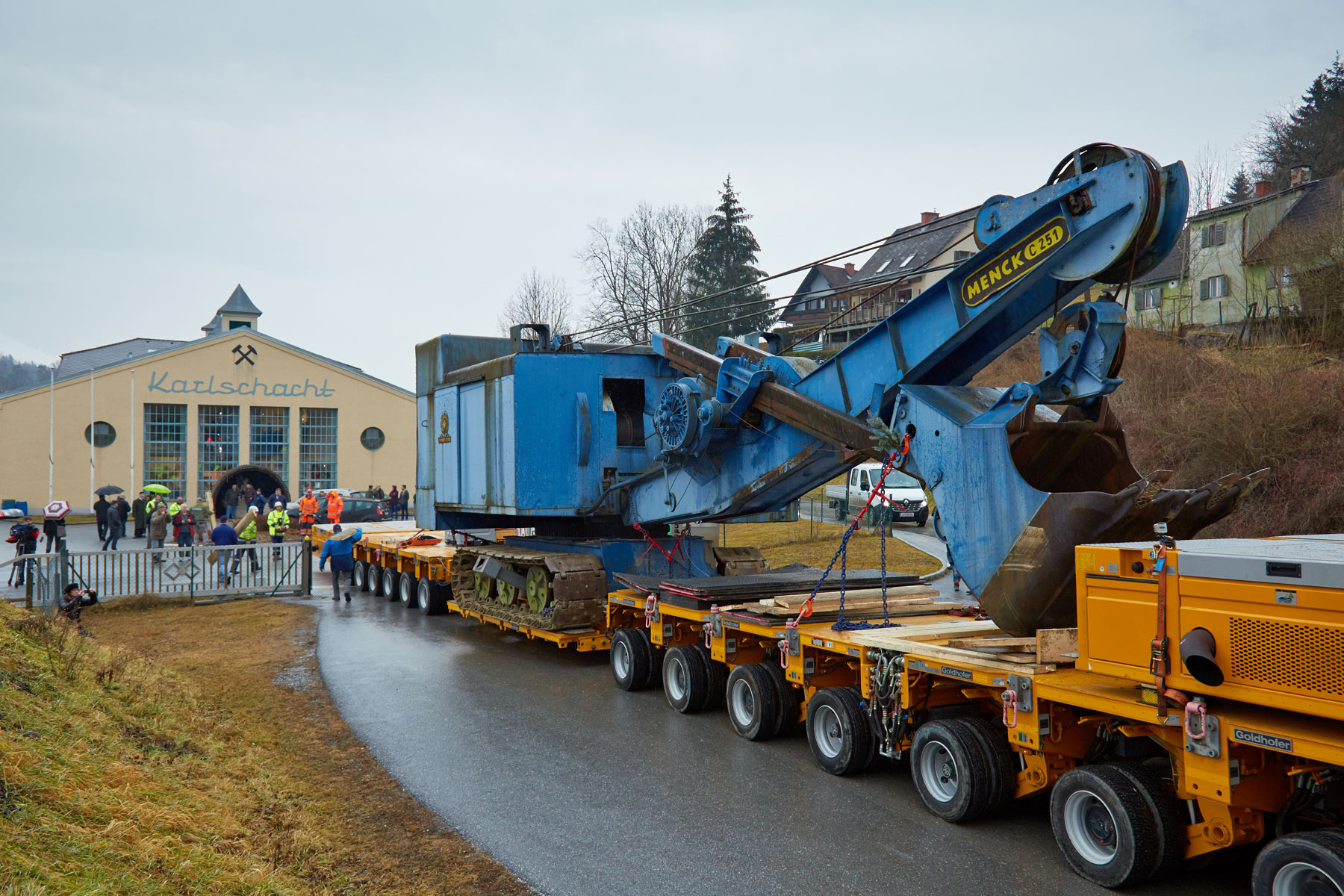 Preparation and precision as the guarantee for success
Prangl's technical expertise and precise operation on site made it possible to write local history and manoeuvre the 1,000 hp vehicle combination to Karlschacht on schedule and without any hitches. Even the numerous onlookers and representatives from the media who turned up could see for themselves that Prangl had been the right choice of partner for this historic journey.