August 2019
Fürstkogel
You're always happy to see good acquaintances again! Five wind turbines were installed in Styria.
Date:
July 2019 – September 2019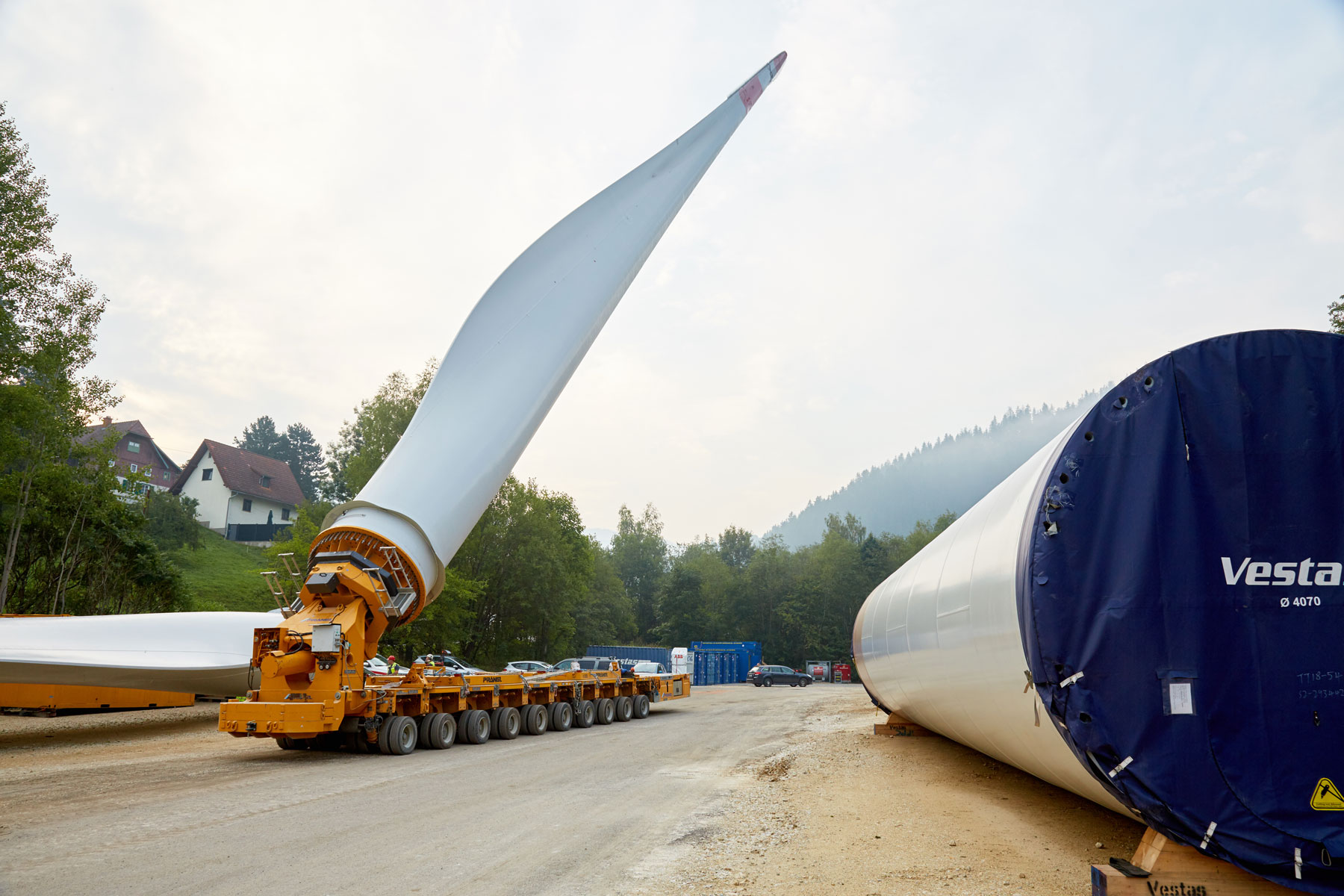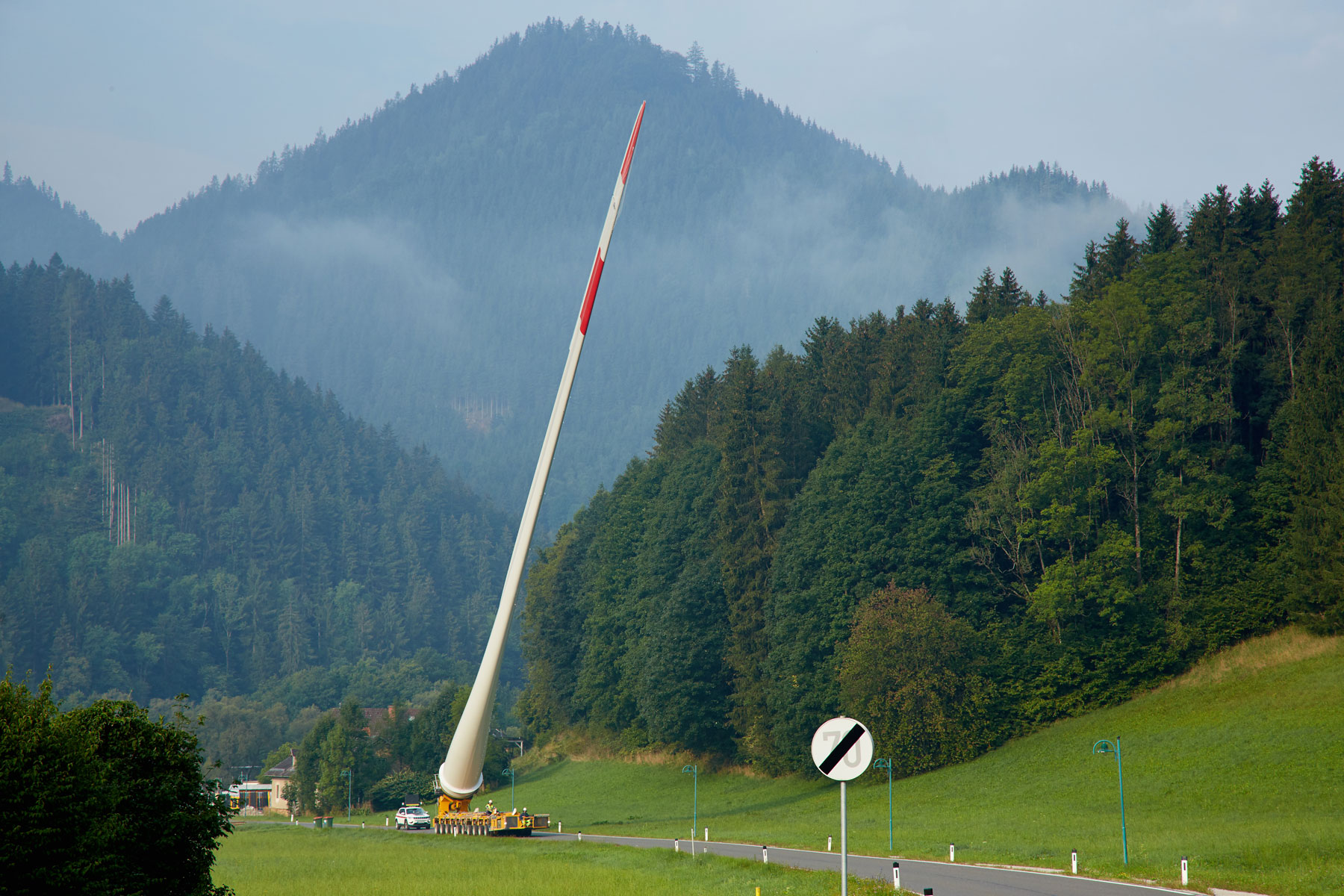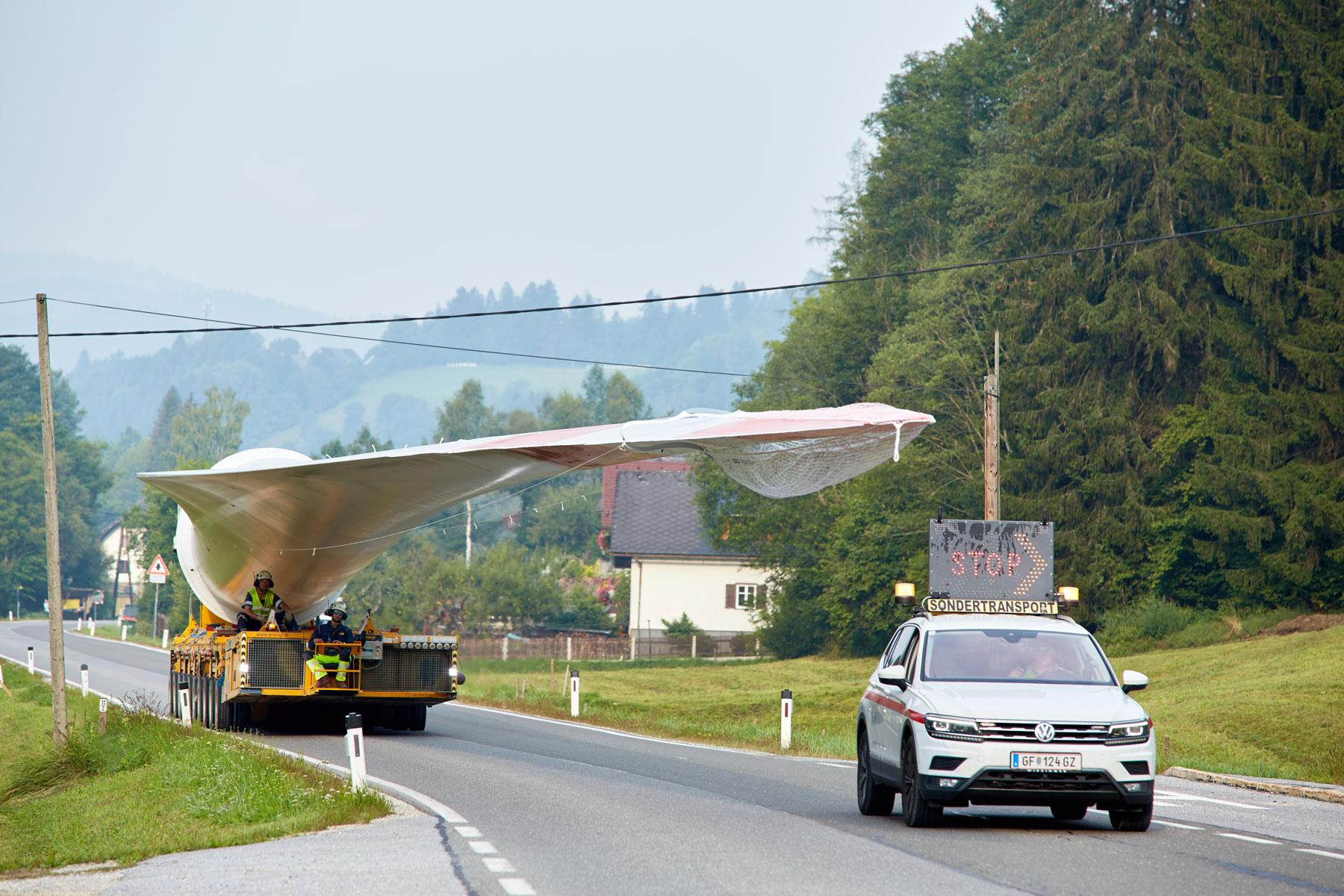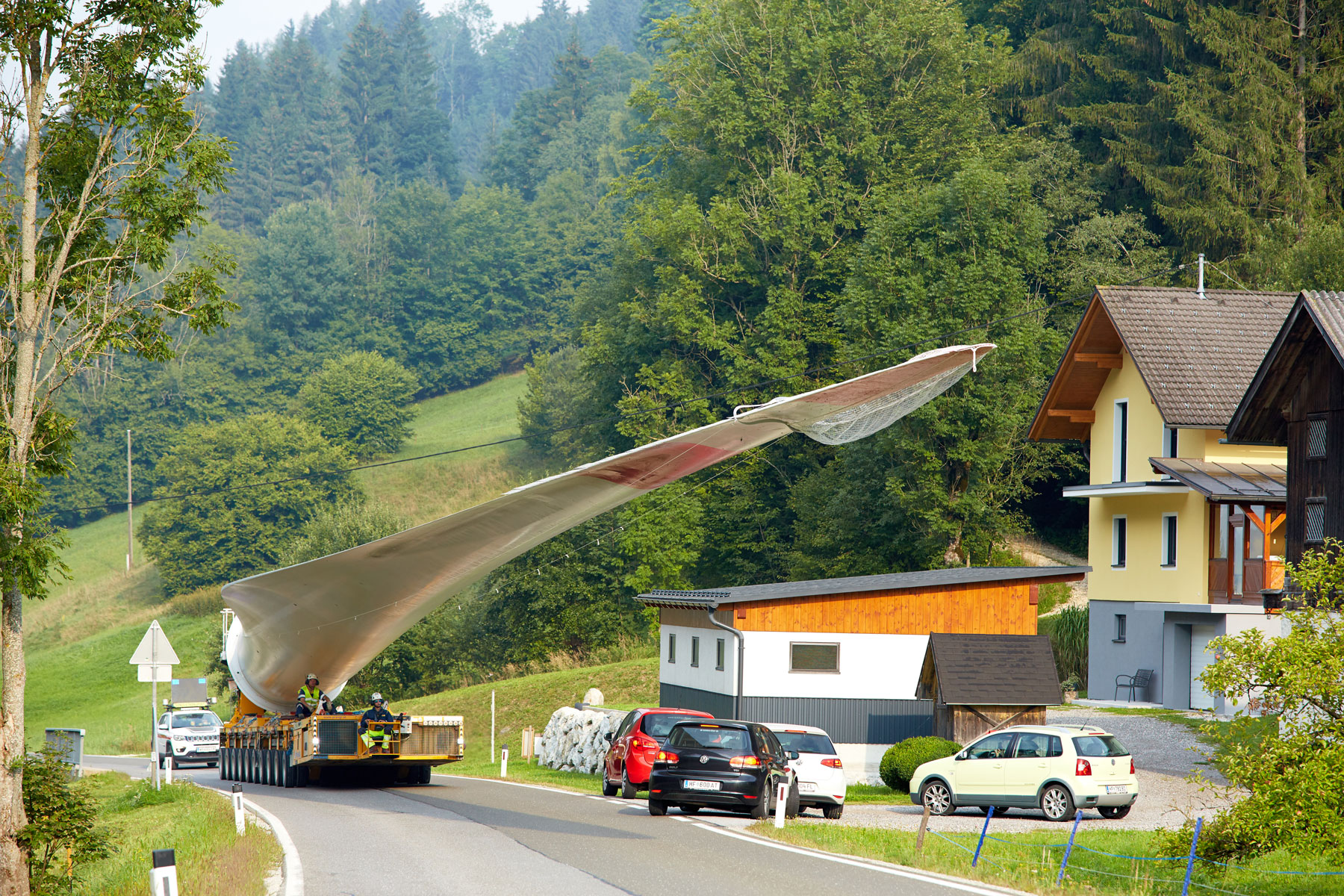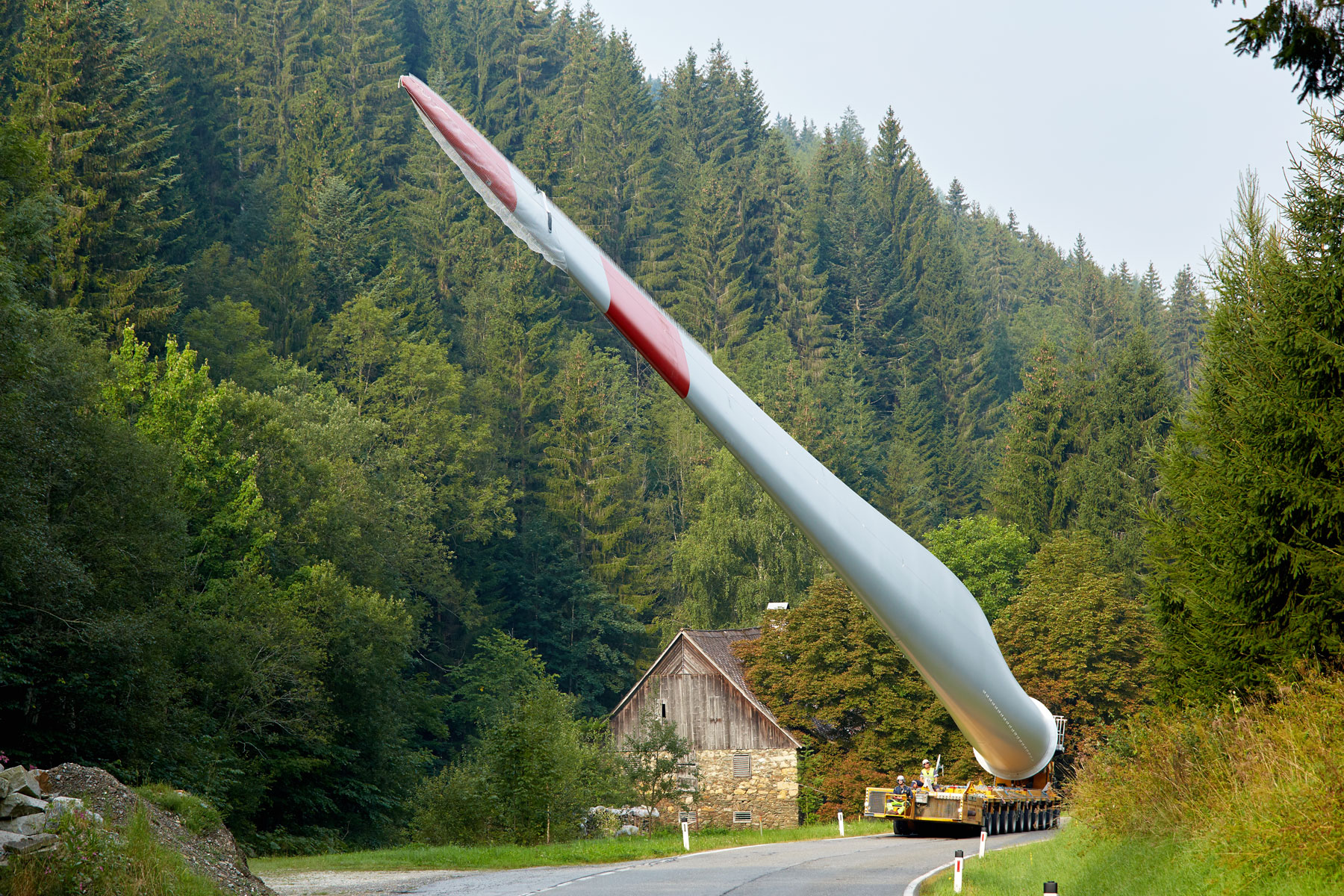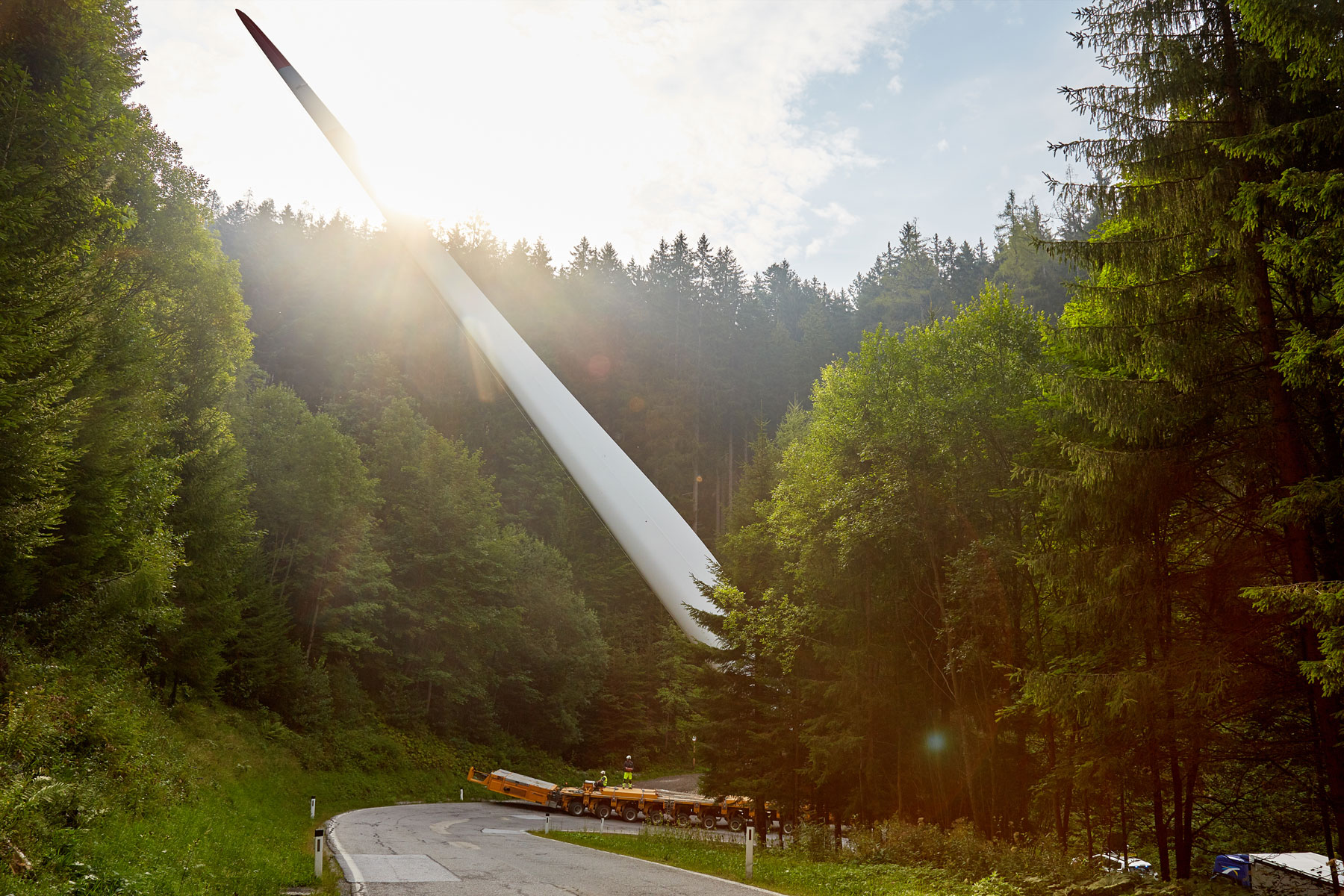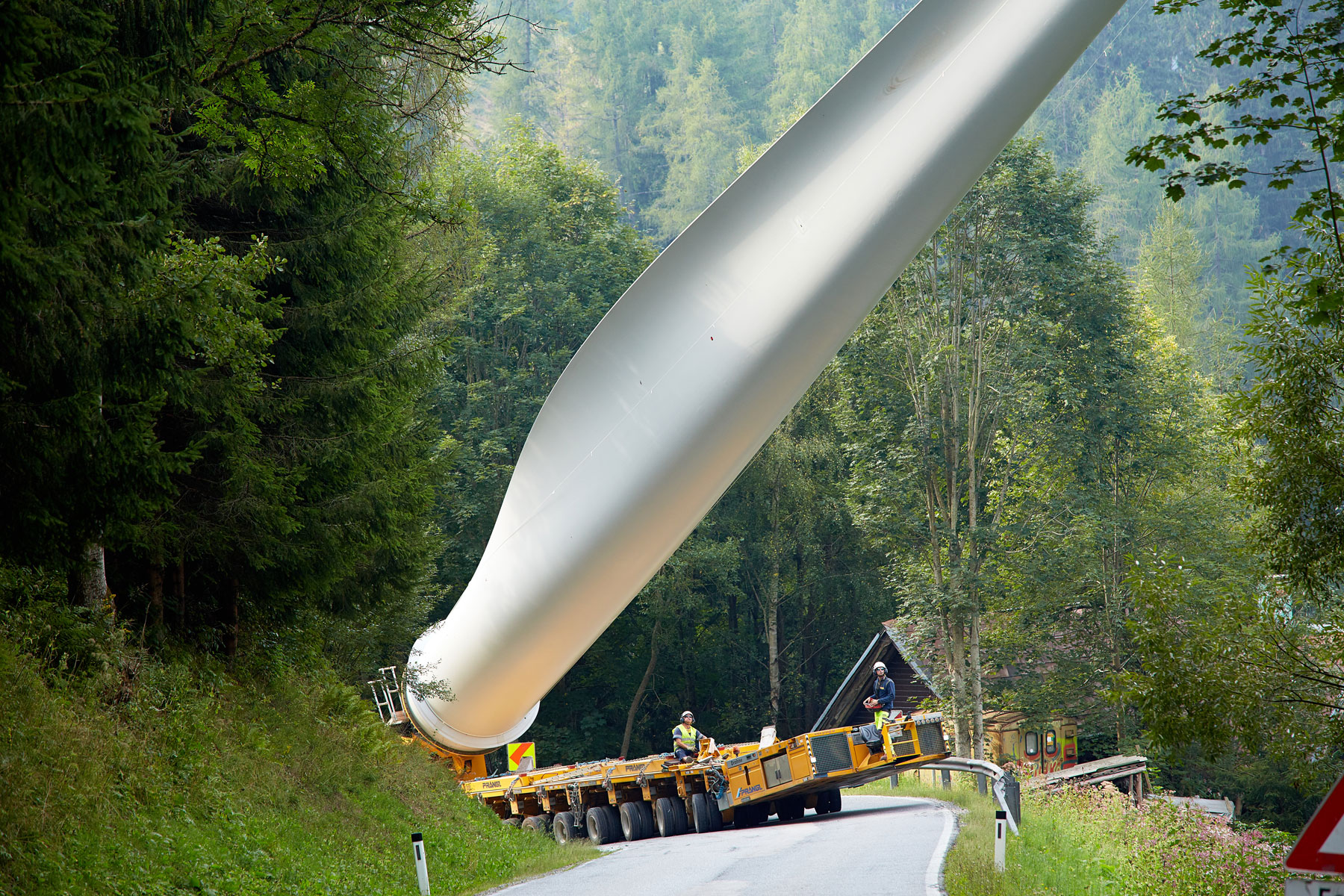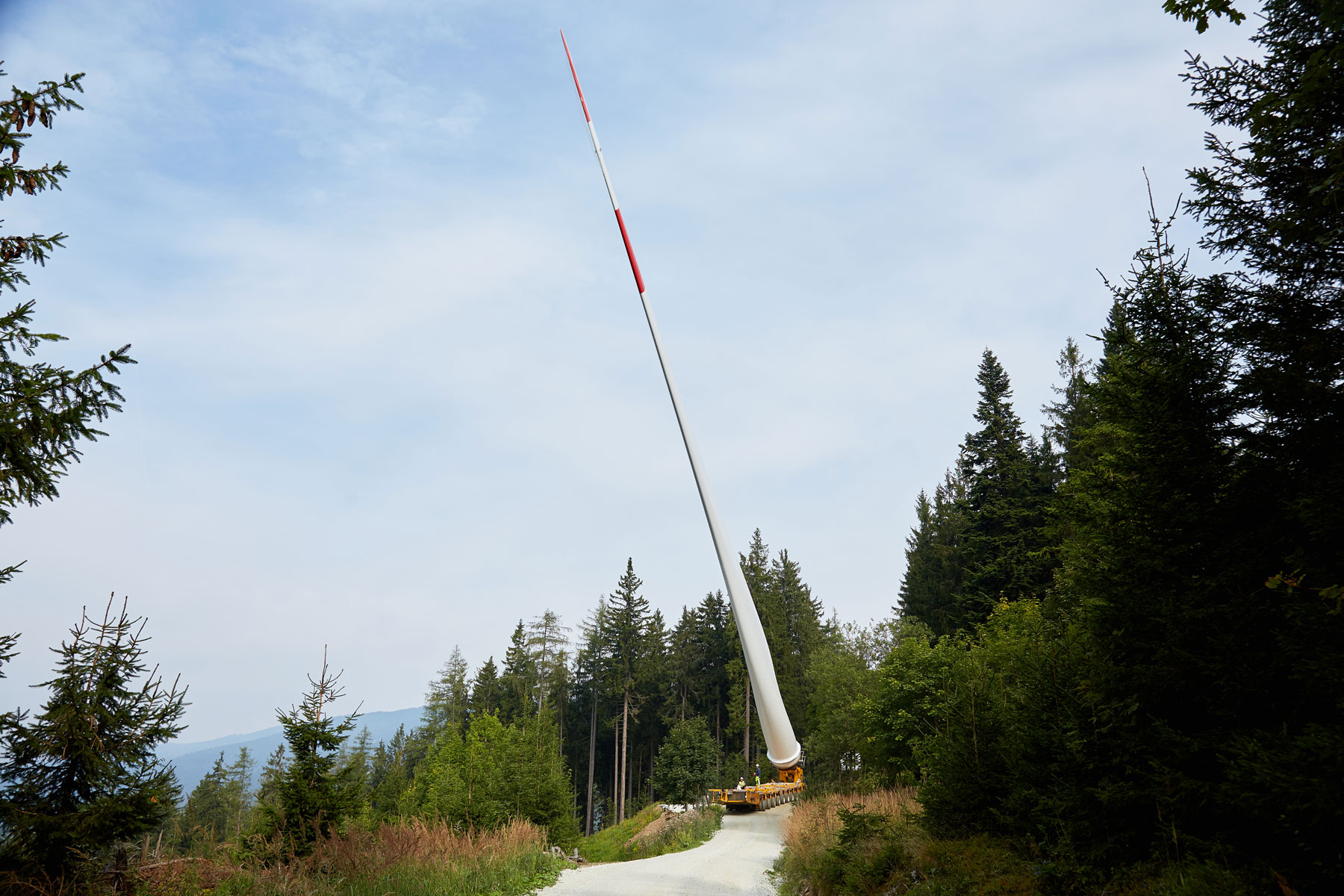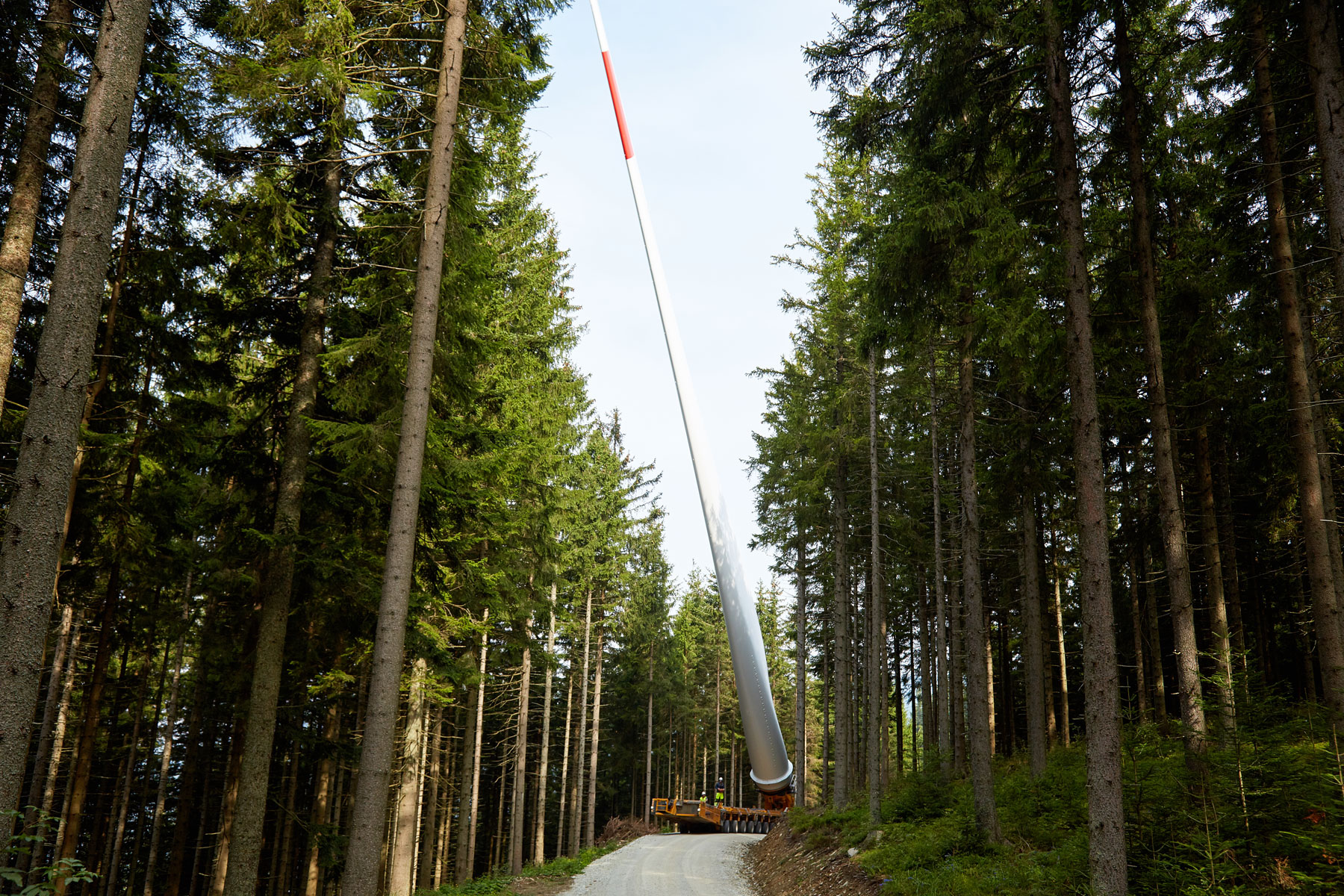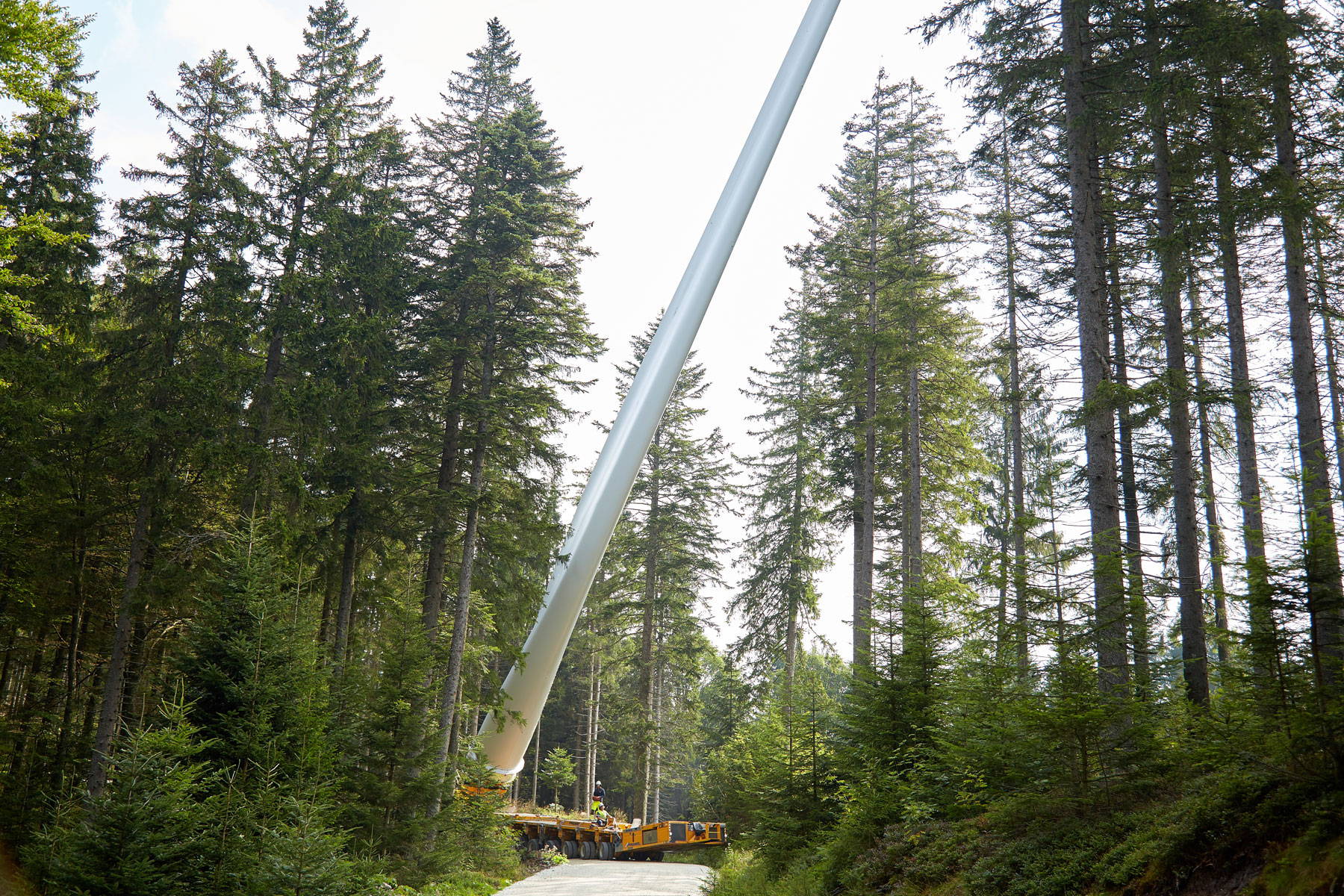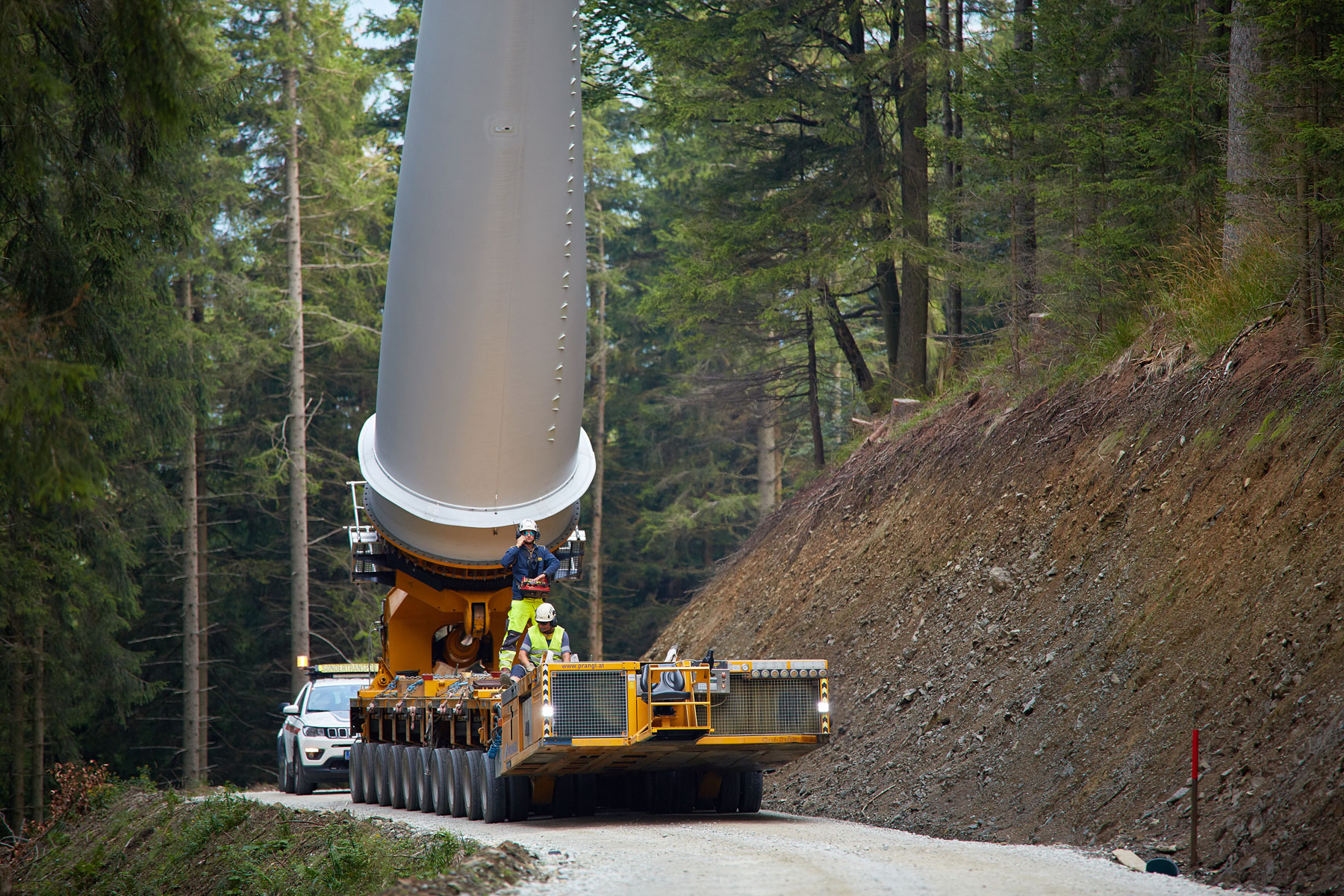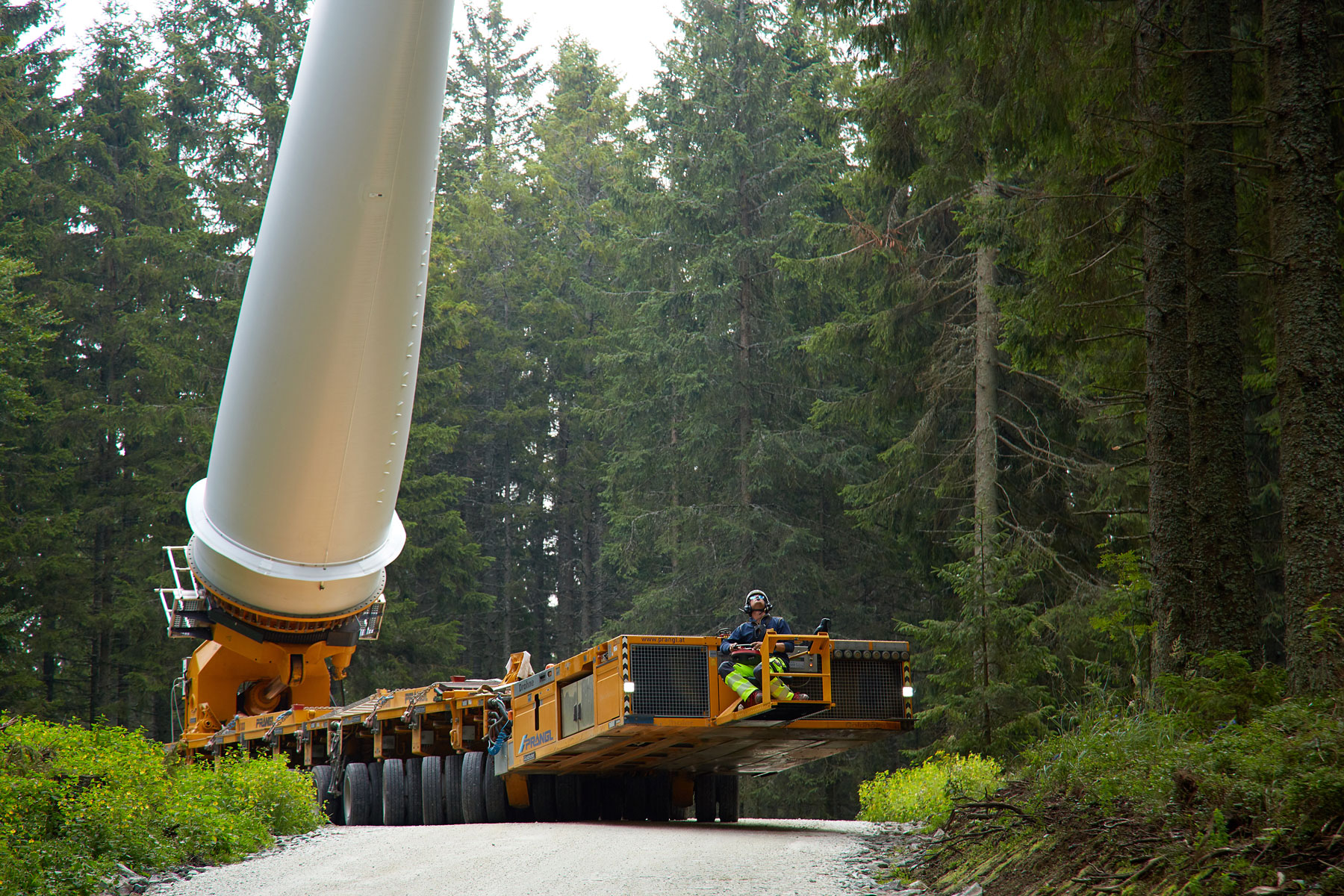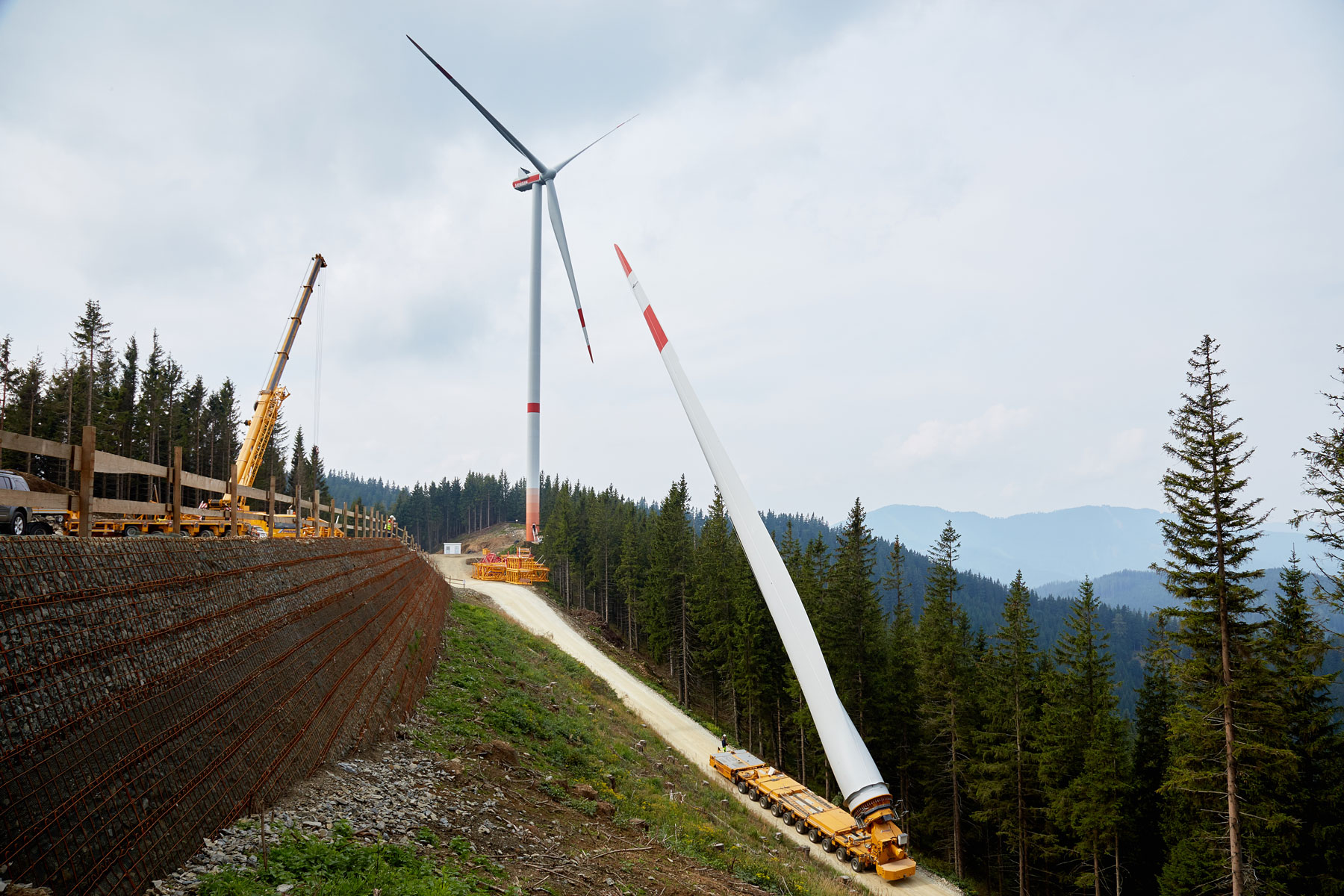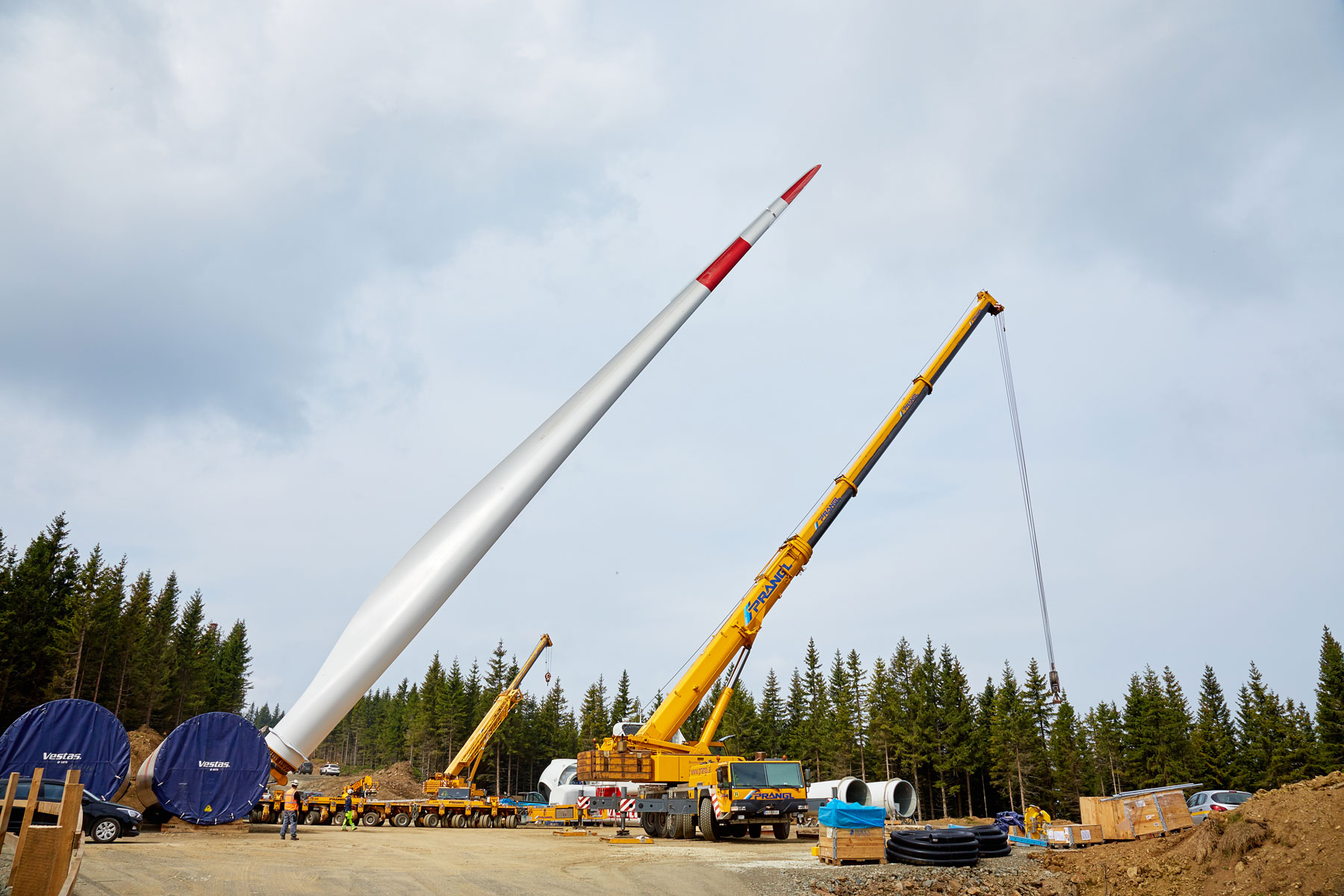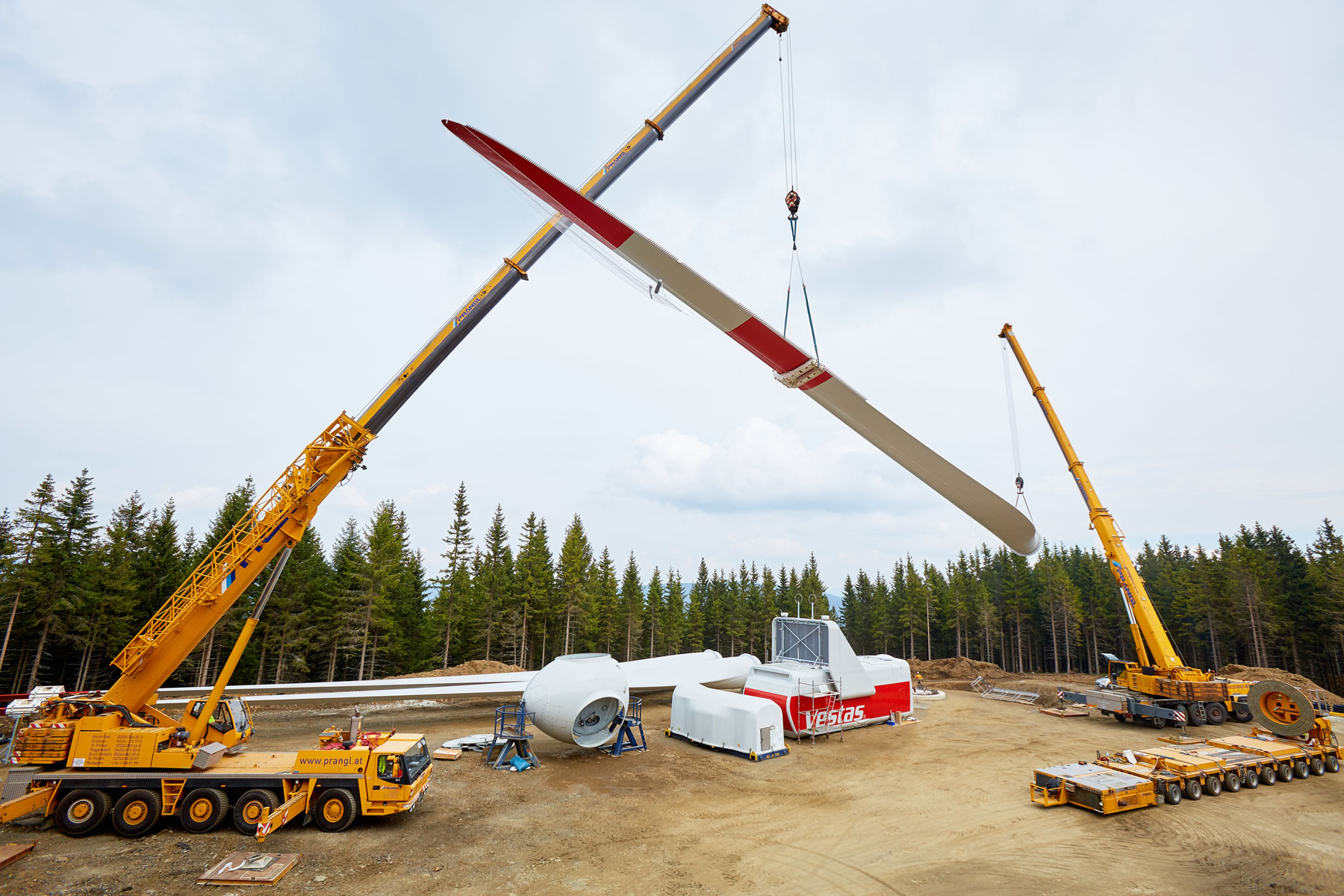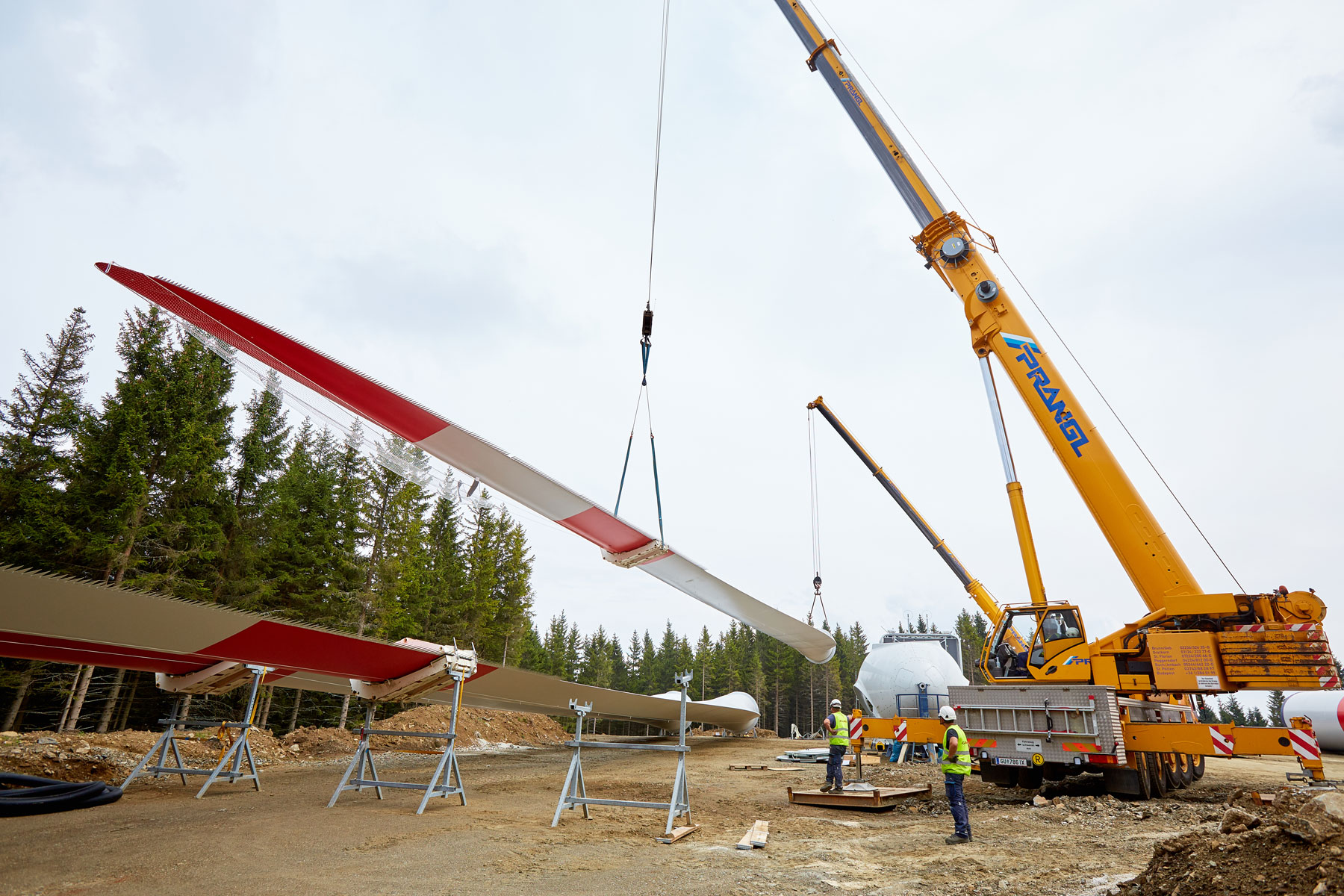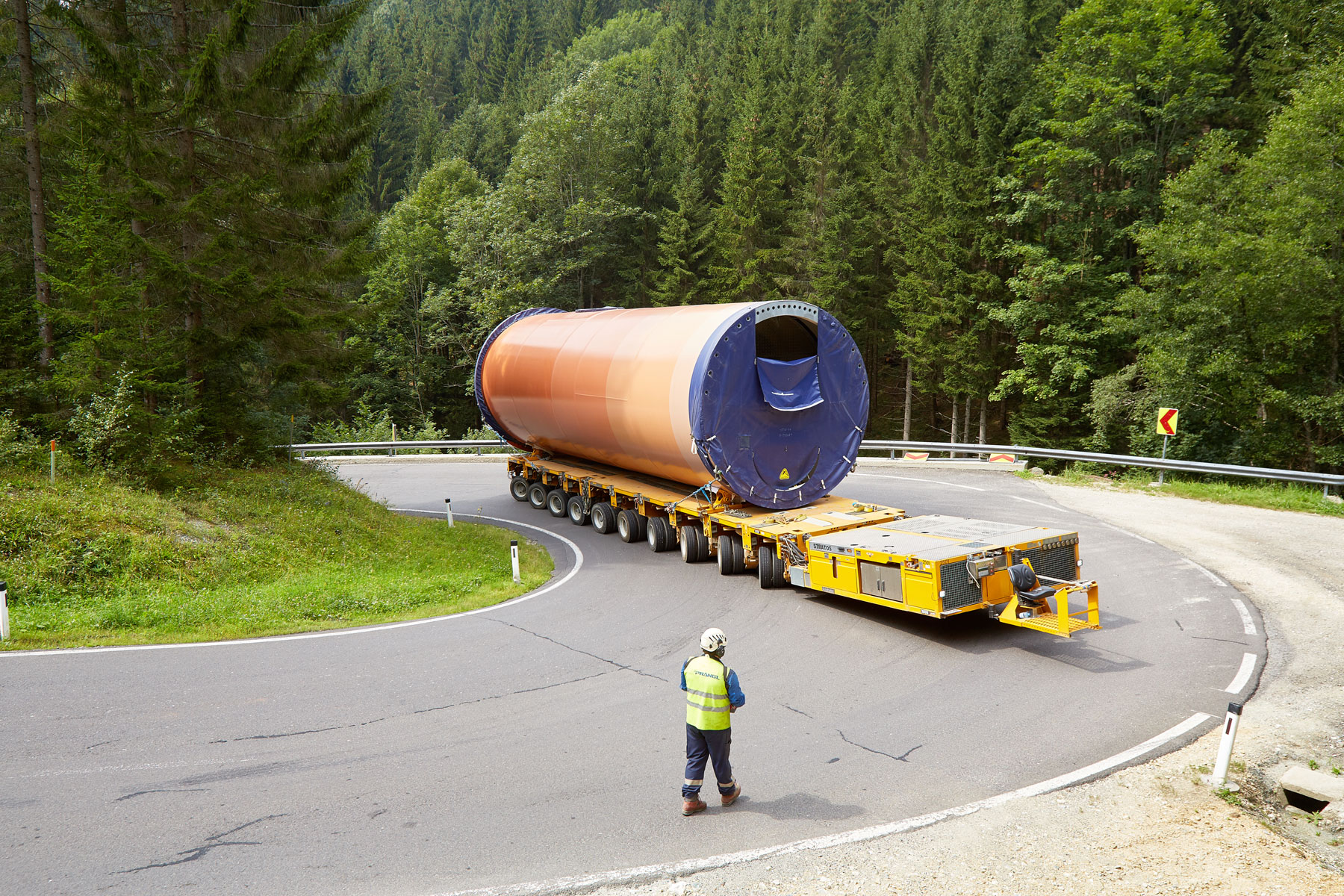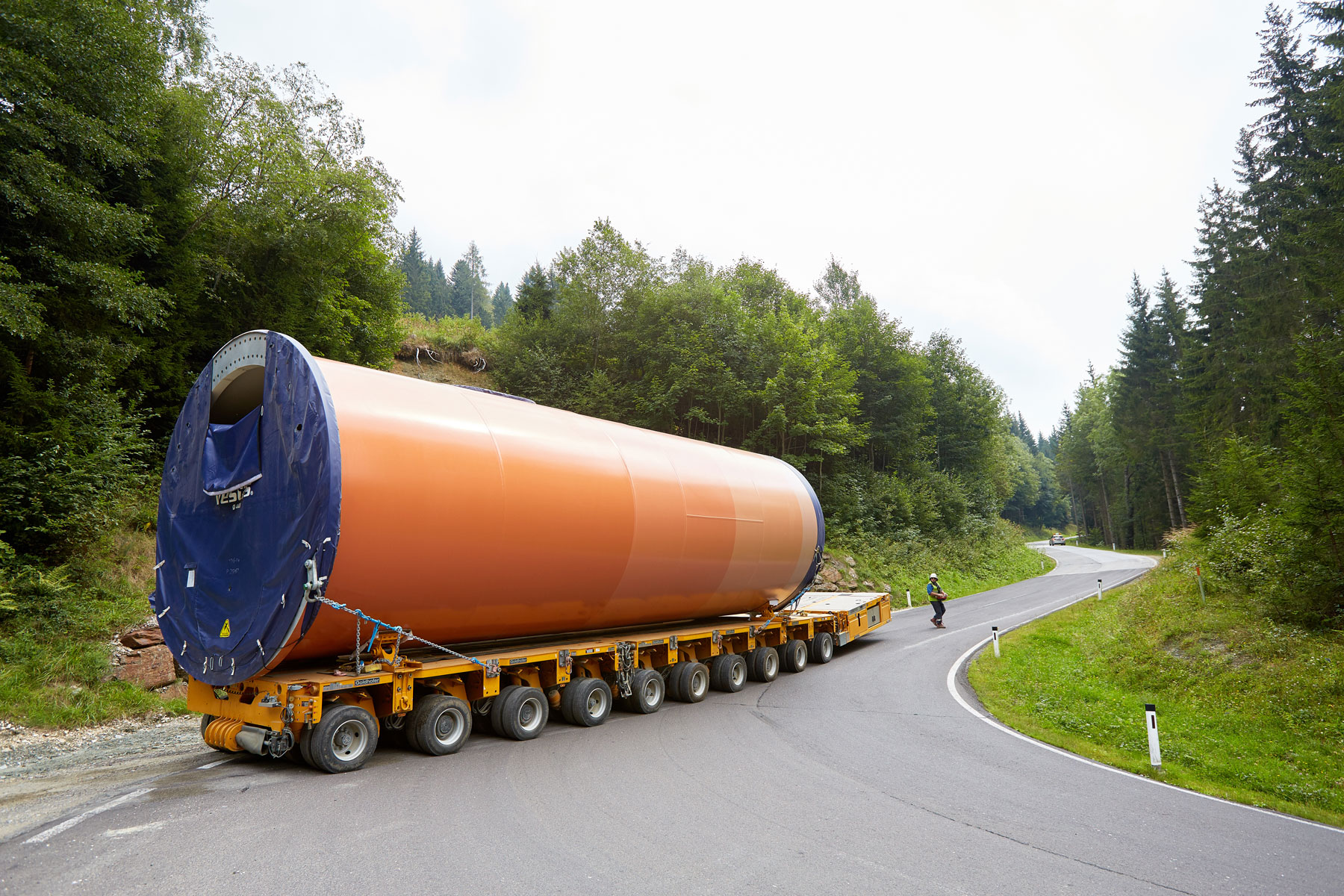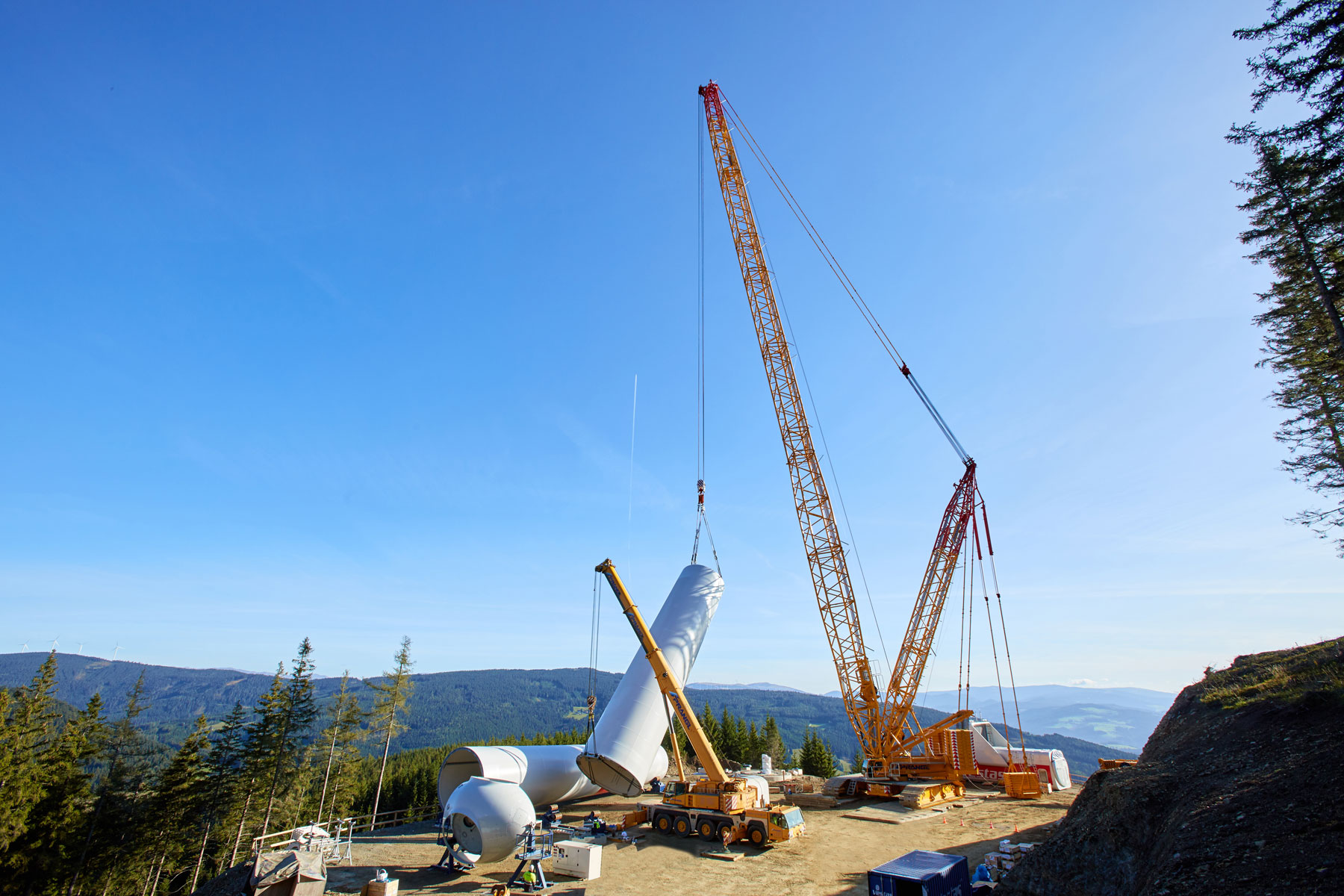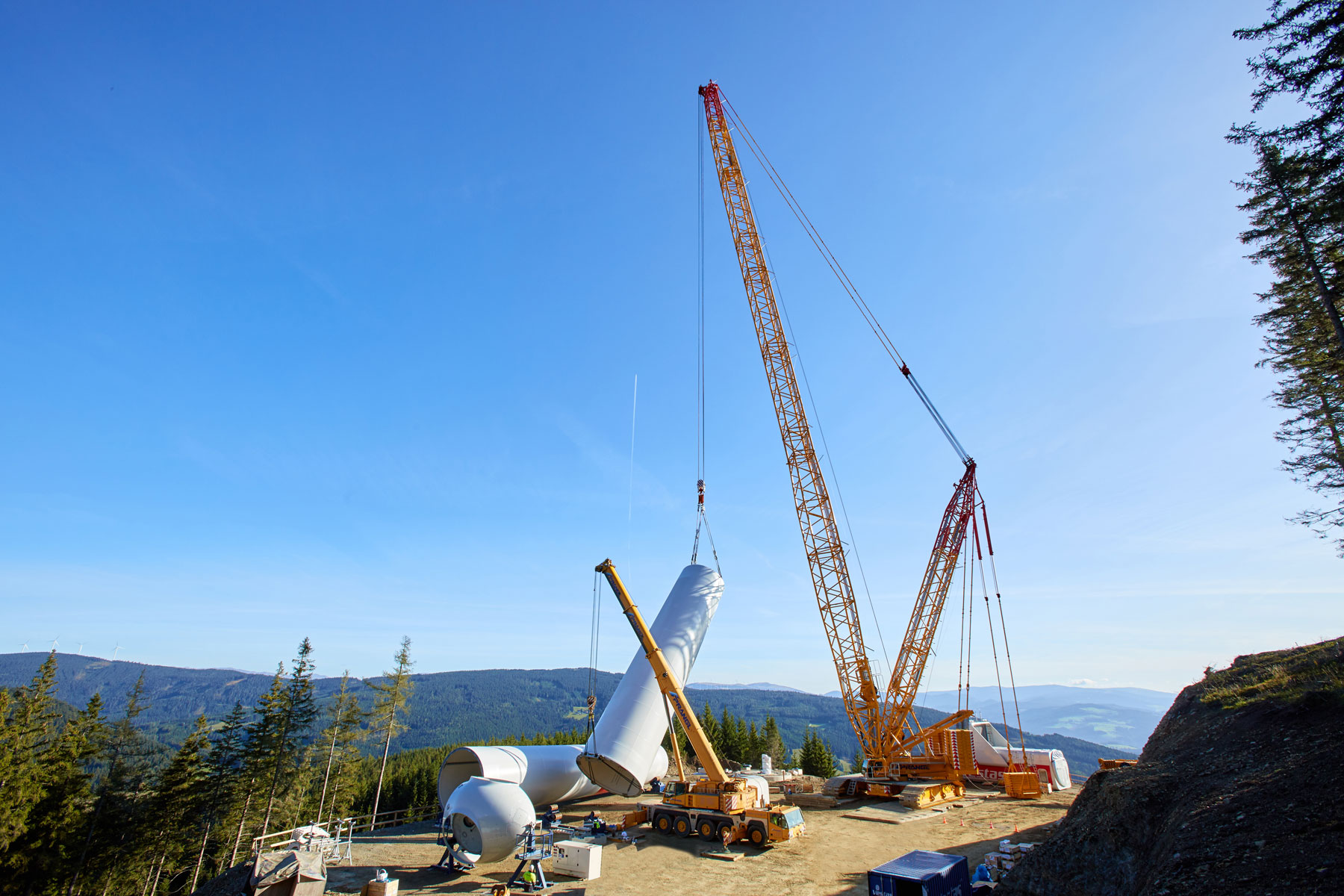 The challenge
Wind turbines in an Alpine location
A wind farm with five wind turbines was erected on the Fürstkogel. This also included a turbine with a hub height of 137 metres, the highest machine that has ever been built in an Alpine location in Austria. The other four plants have a hub height of 117 metres. The residents of Stanz still remember Prangl's yellow giants.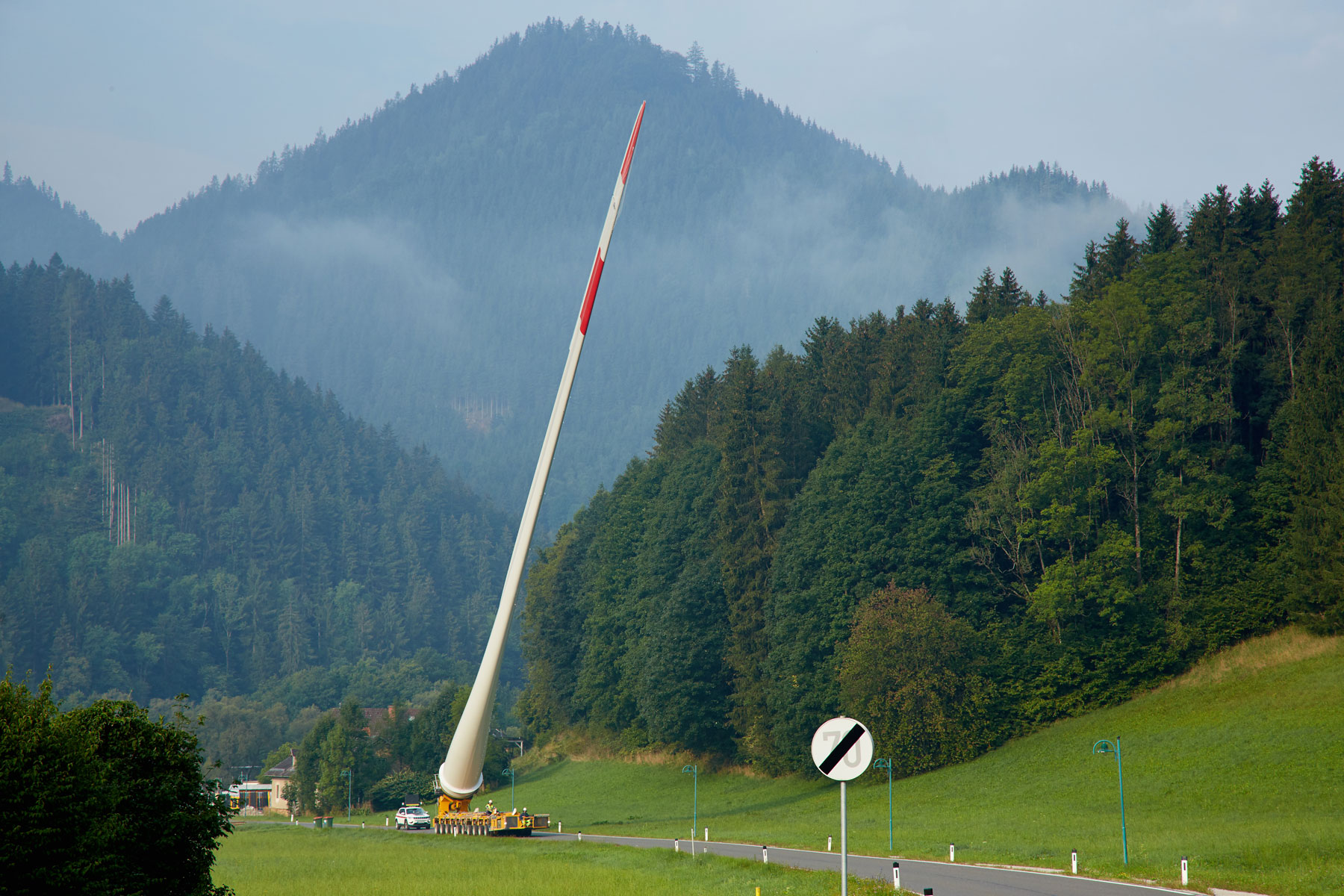 Prangl's "one stop shopping" concept was convincing
Intensive planning is crucial to completing a project like this. Construction inspections and transport studies were necessary to make the project possible. Prangl was already able to impress during the planning phase. Most important was that all services, from transport to logistics, handling and crane technology would come from the same provider. In a demanding venture like this, avoiding the interaction of multiple teams can be critical for successful implementation.

Yellow heavy duty transporters in use
Heavy duty transporters carried the machine buildings (65.0 tonnes net weight), the hubs (31.5 tonnes net weight), the drive train (61.0 tonnes net weight) and the rotor blades (14.7 tonnes net weight) from Denmark to Austria. The tower segments came from Germany. The heaviest and largest sections had to be delivered by river barge. After handling in Ennshafen, which was also carried out by Prangl, the steel sections with a maximum weight of 87.0 tonnes were able to continue their journey. The steel segments had lengths of up to 30.0 metres.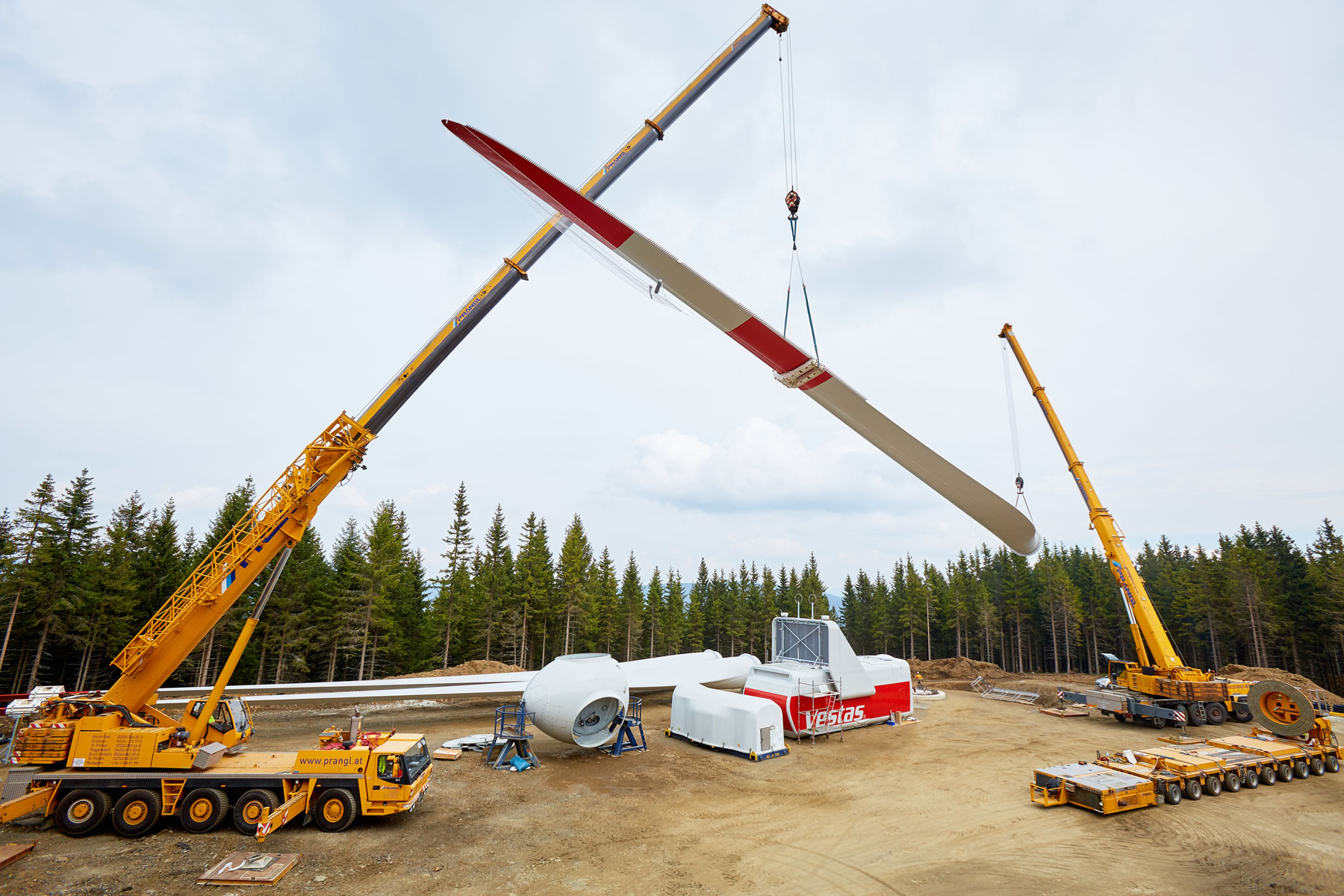 Heavy duty modules in a shuttle system
All components were temporarily stored at a handling location in Stanz. This time, we had to fine a transfer point outside the town centre, as it was not possible to transport the individual components through the narrow parts of the town centre with "normal" transport units. The land around a saw mill was the ideal transfer point. Handling was entrusted to a 220-tonne telescopic crane and a 280-tonne crawler crane. Due to inclines of up to 17%, all components had to be transported on a heavy duty module (12 axles) in a shuttle system to the corresponding installation locations.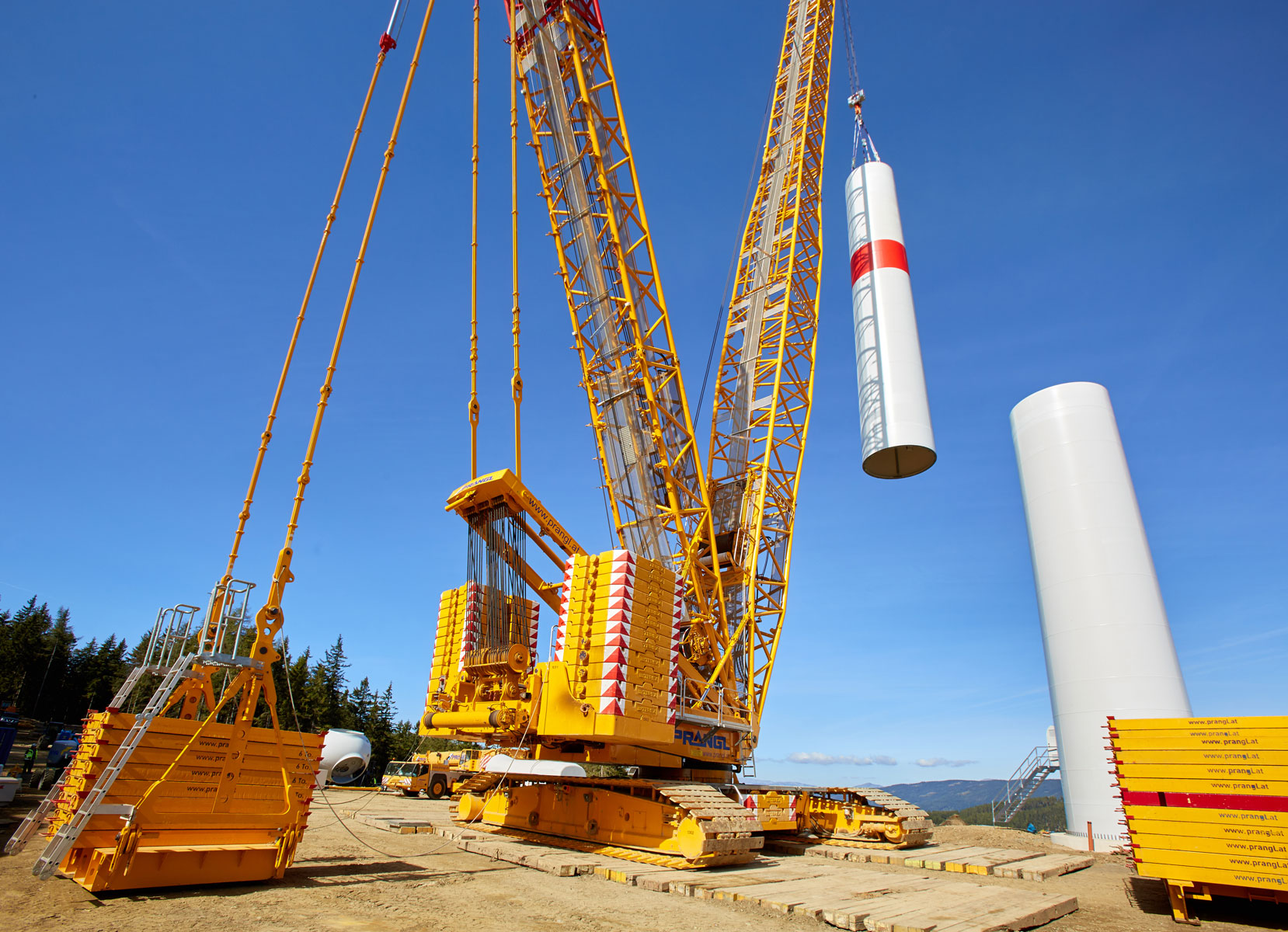 Environmental protection using a blade transport device
The tried and tested blade transport device was used to transport the blades in order to protect the environment. This allows the 62 metre long rotor blades to be elevated up to 60° on narrow twists and turns. On mountain roads, this reduced the need for adaptive measures to a minimum. It not only protects nature and the landscape, but saves money for the operator. The 16 km distance took up to four hours to cover and demanded the utmost concentration..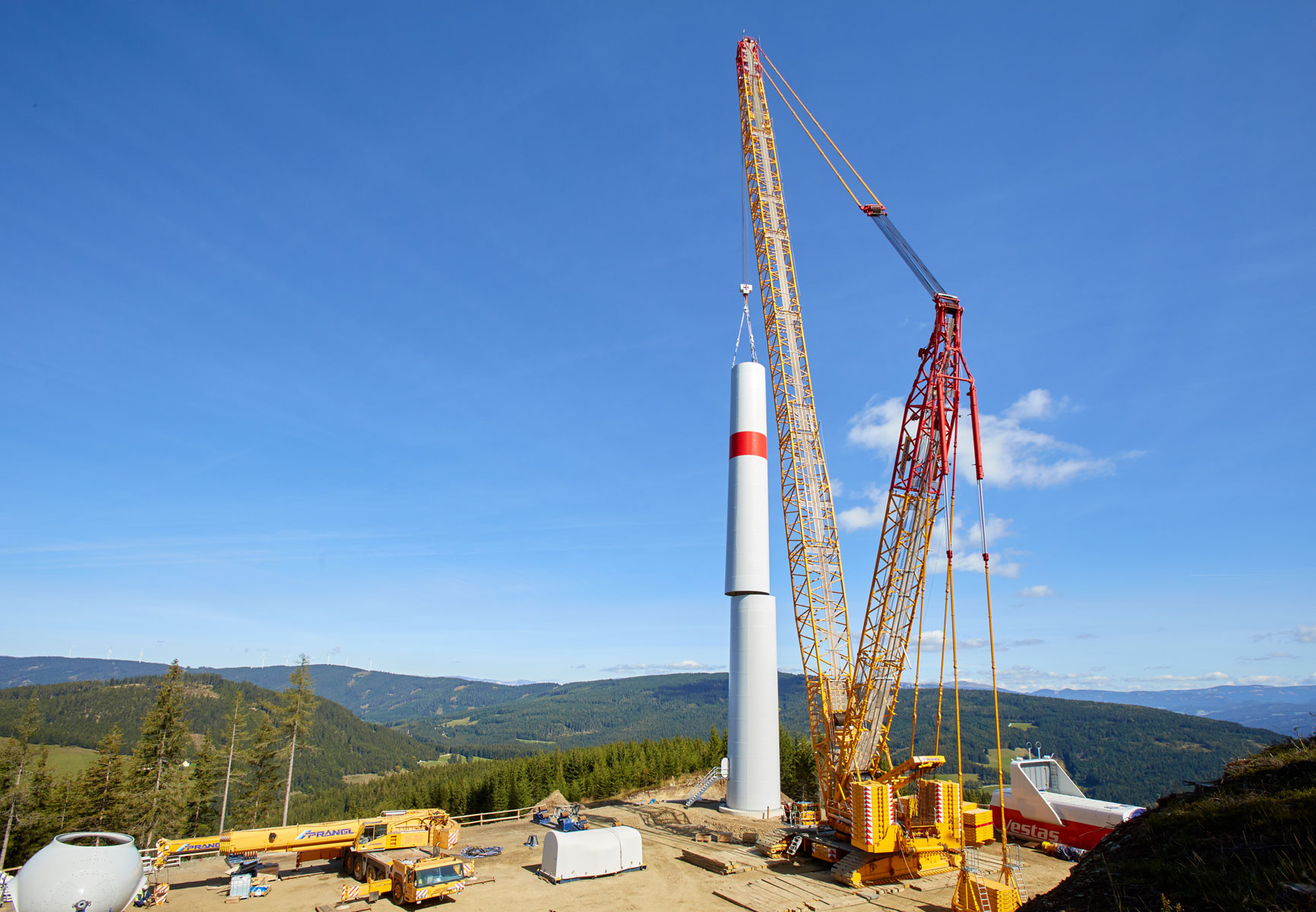 650-tonne crawler crane, 200-tonne telescopic crane
Because space was so tight, it was not always possible to store the system parts temporarily at the crane parking areas. Therefore components had to be delivered just in time. This required precise logistical coordination among all members of the Prangl team. The wind turbines were unloaded on the mountain and erected using a 650-tonne crawler crane and a 200-tonne telescopic crane. Additional transport units were also used for transfers between the wind turbines.
The project was finished on time and to the full satisfaction of all involved.