May 2022
Glass facade
Budapest's skyline adds a new highlight with a 28-storey business complex. The project is keeping Prangl busy non-stop.
Date:
31.08.2020 – 02.12.2022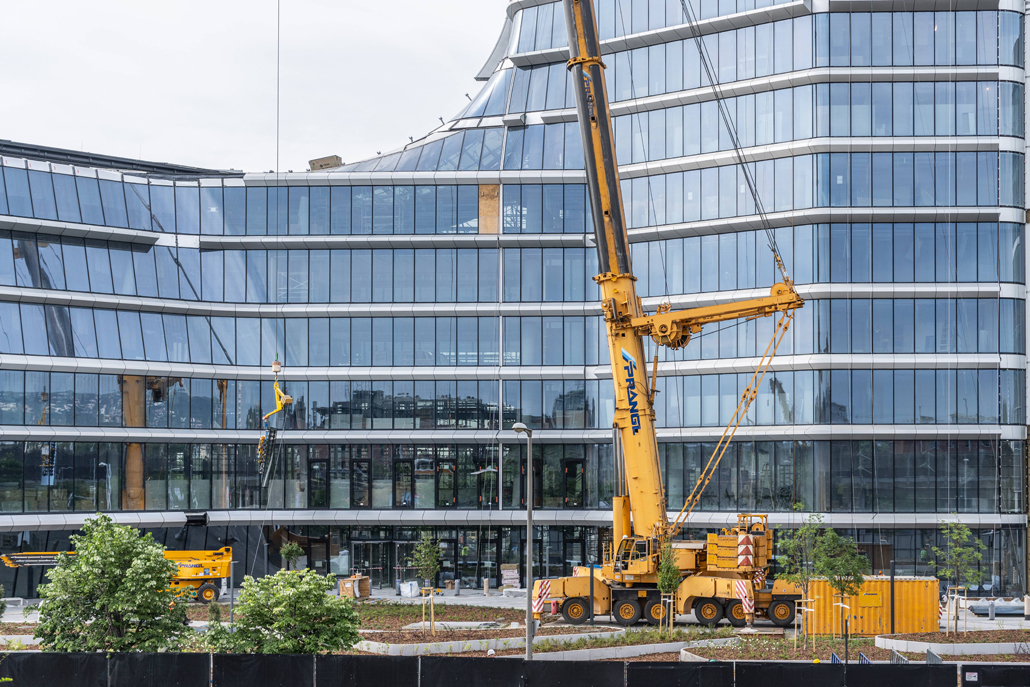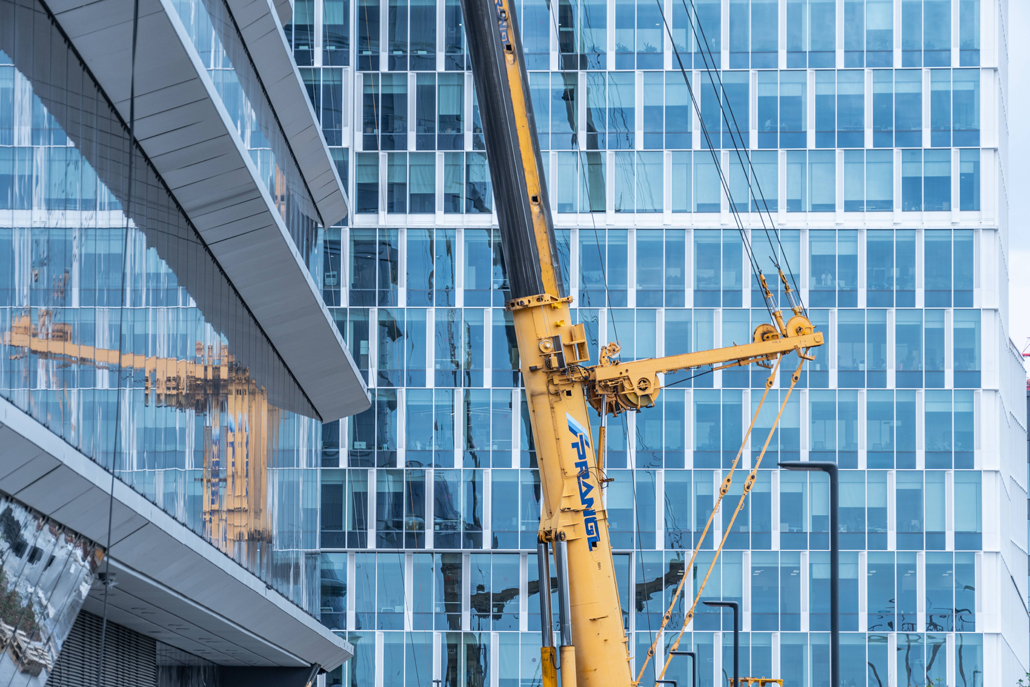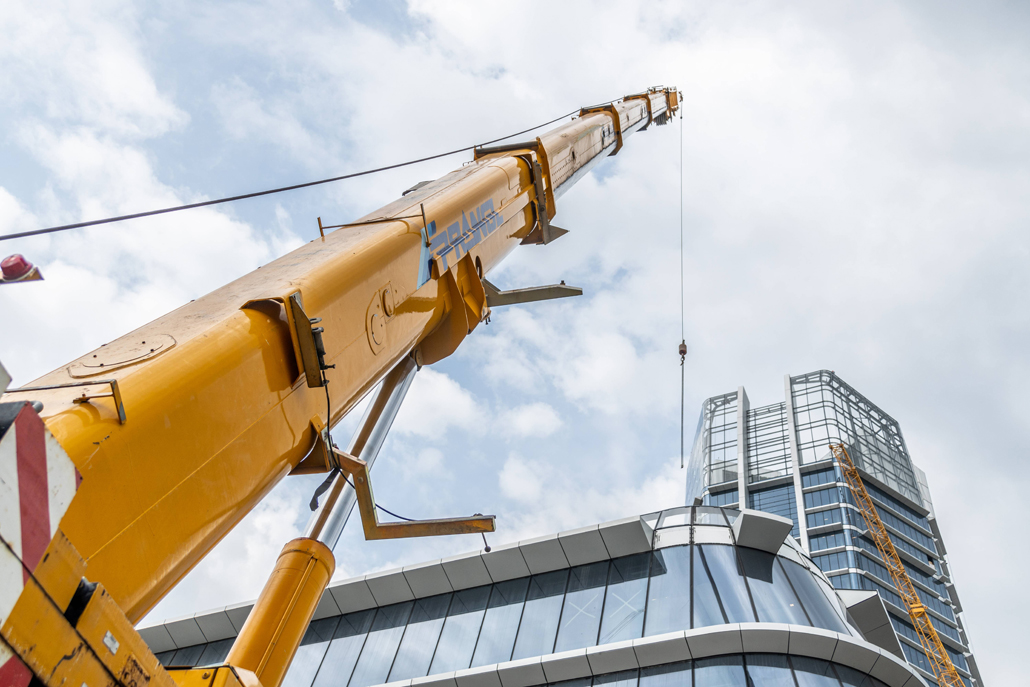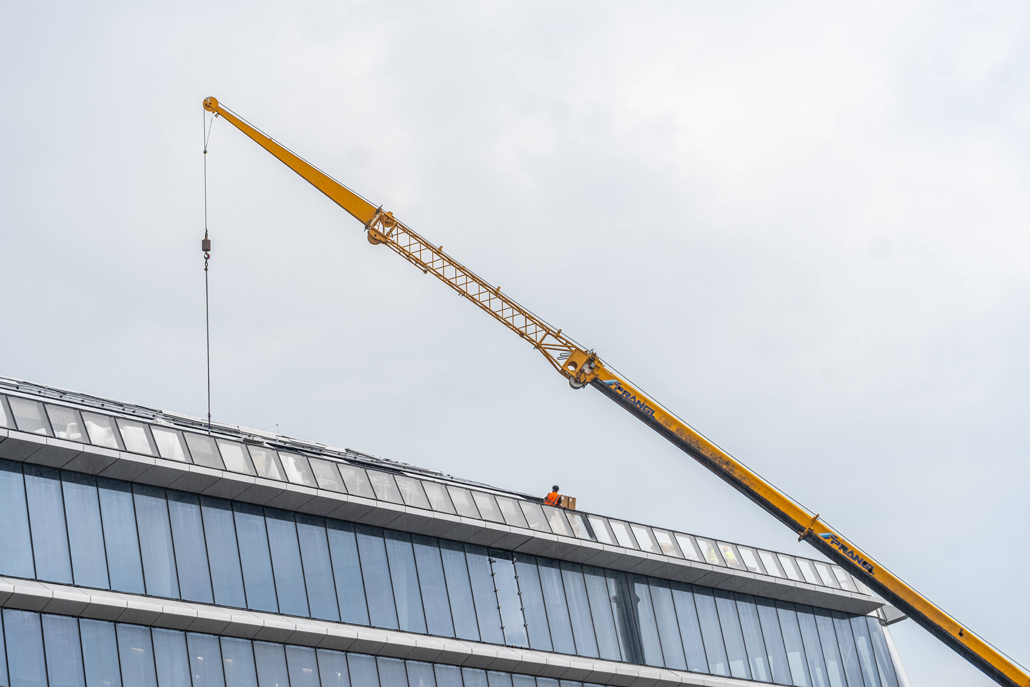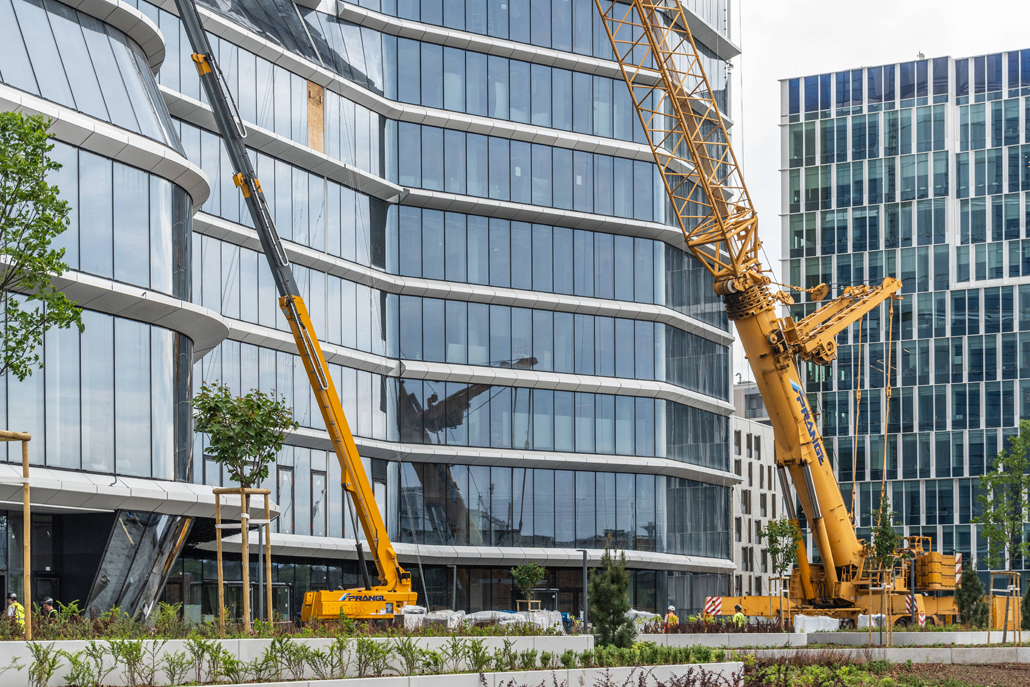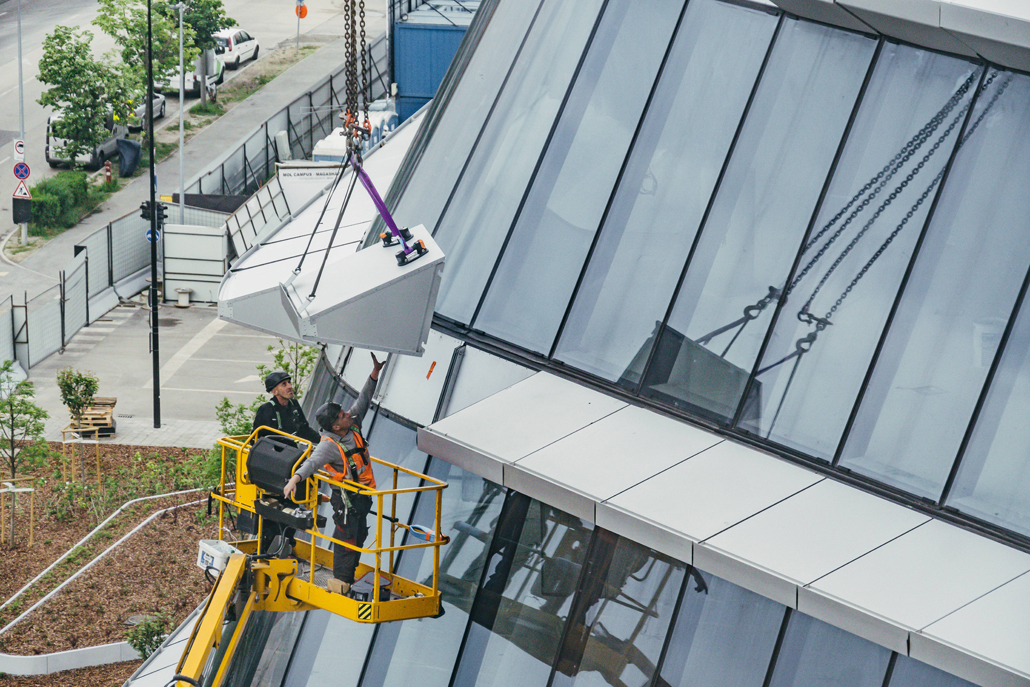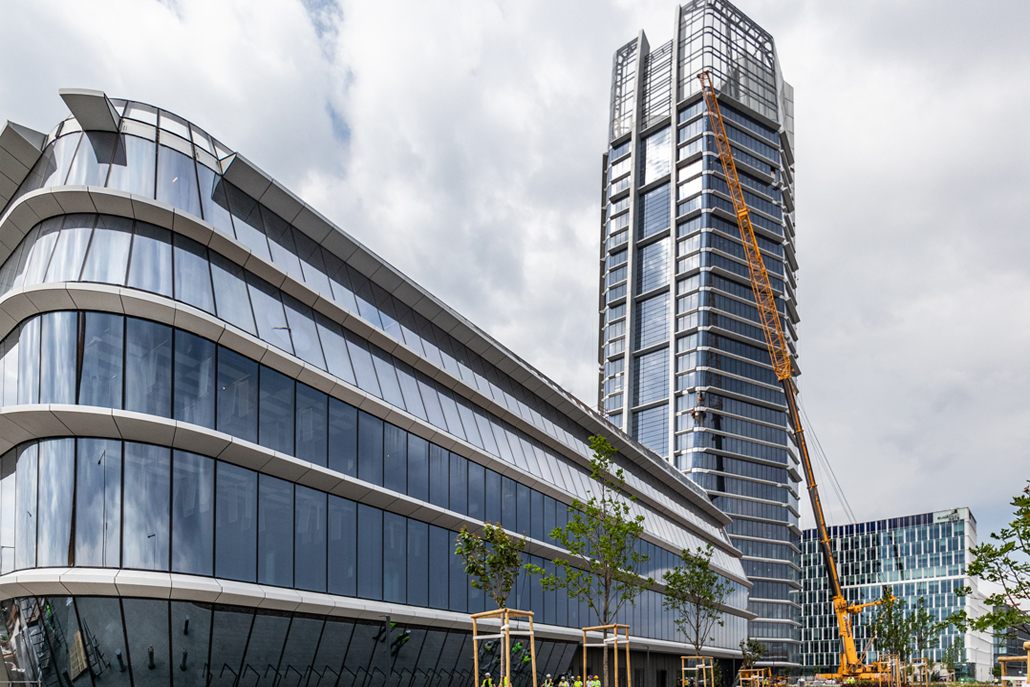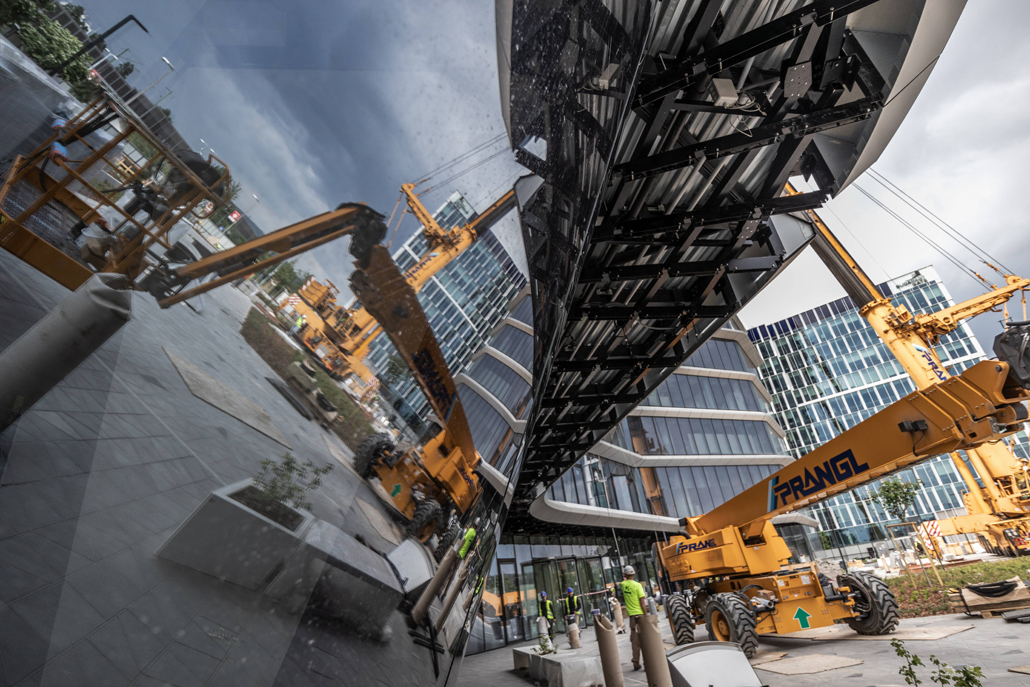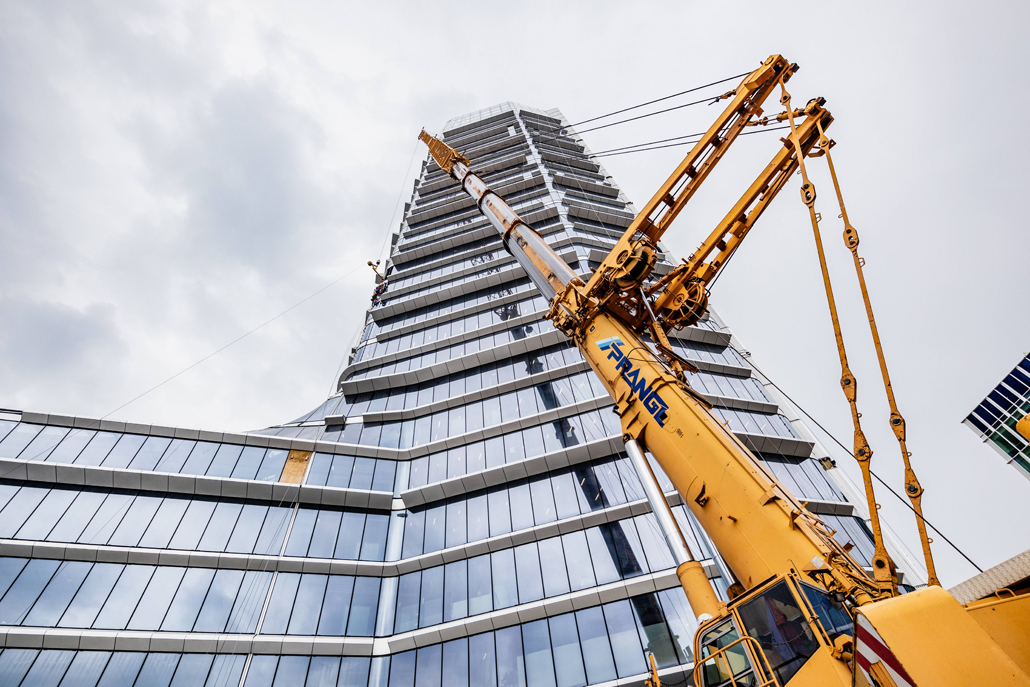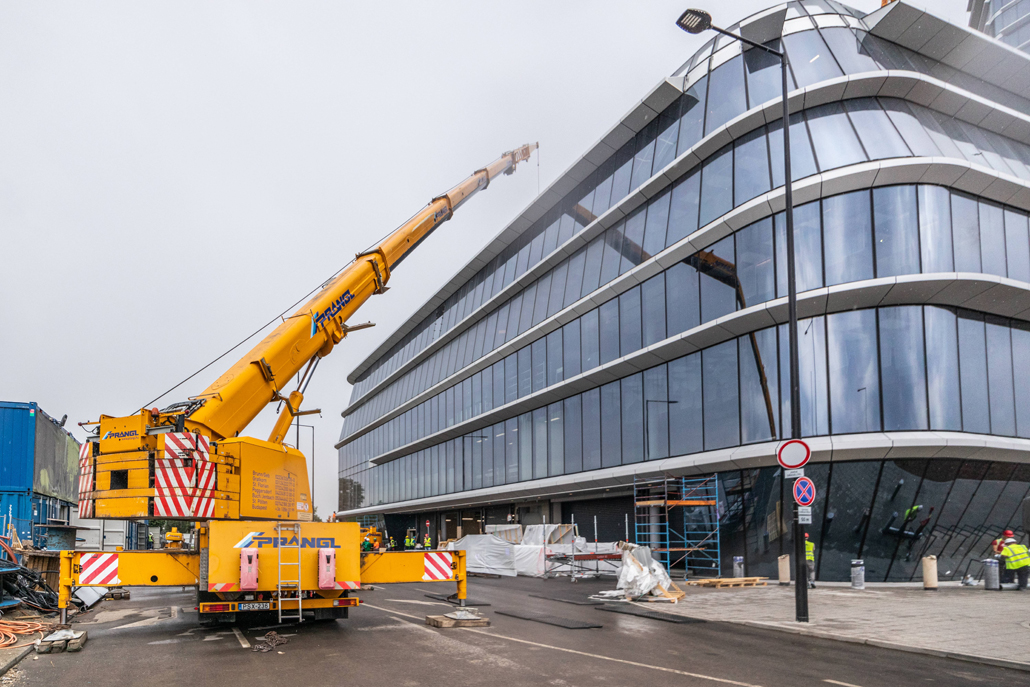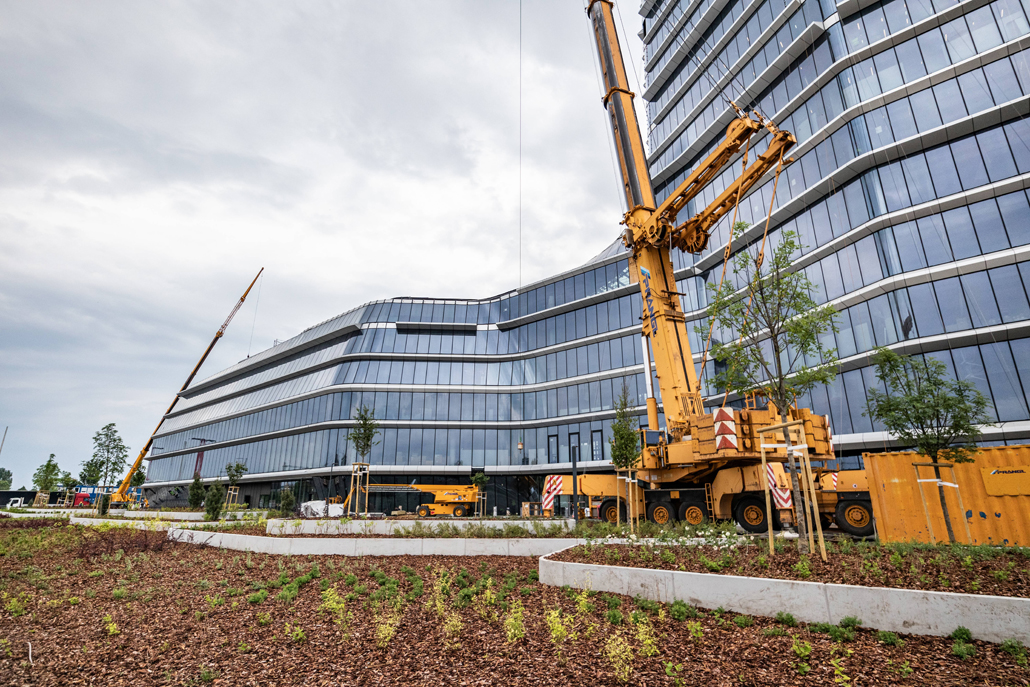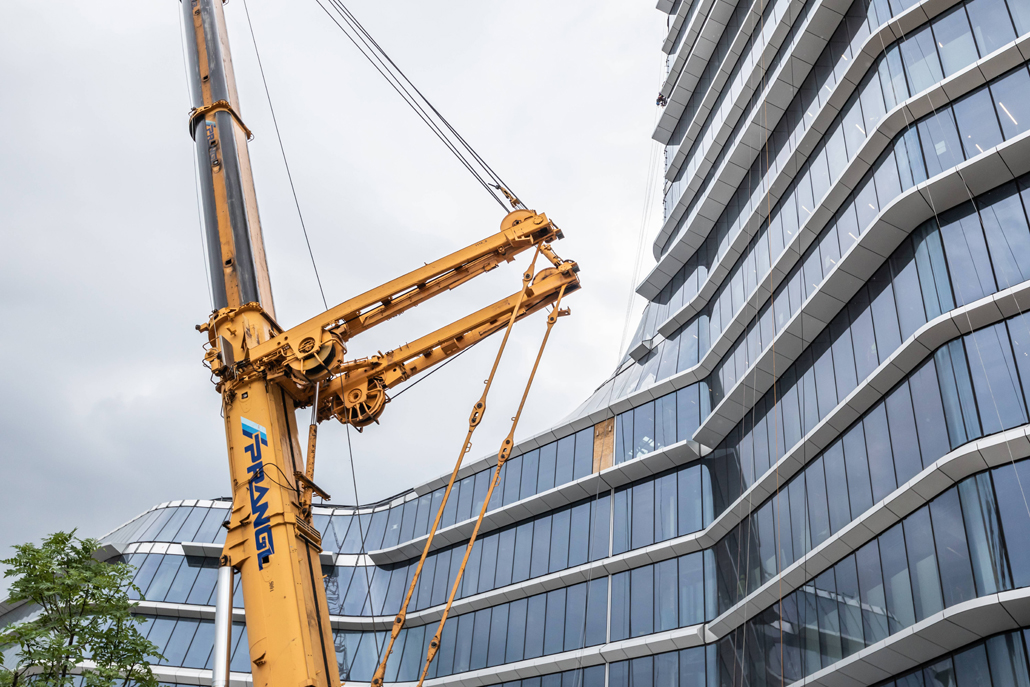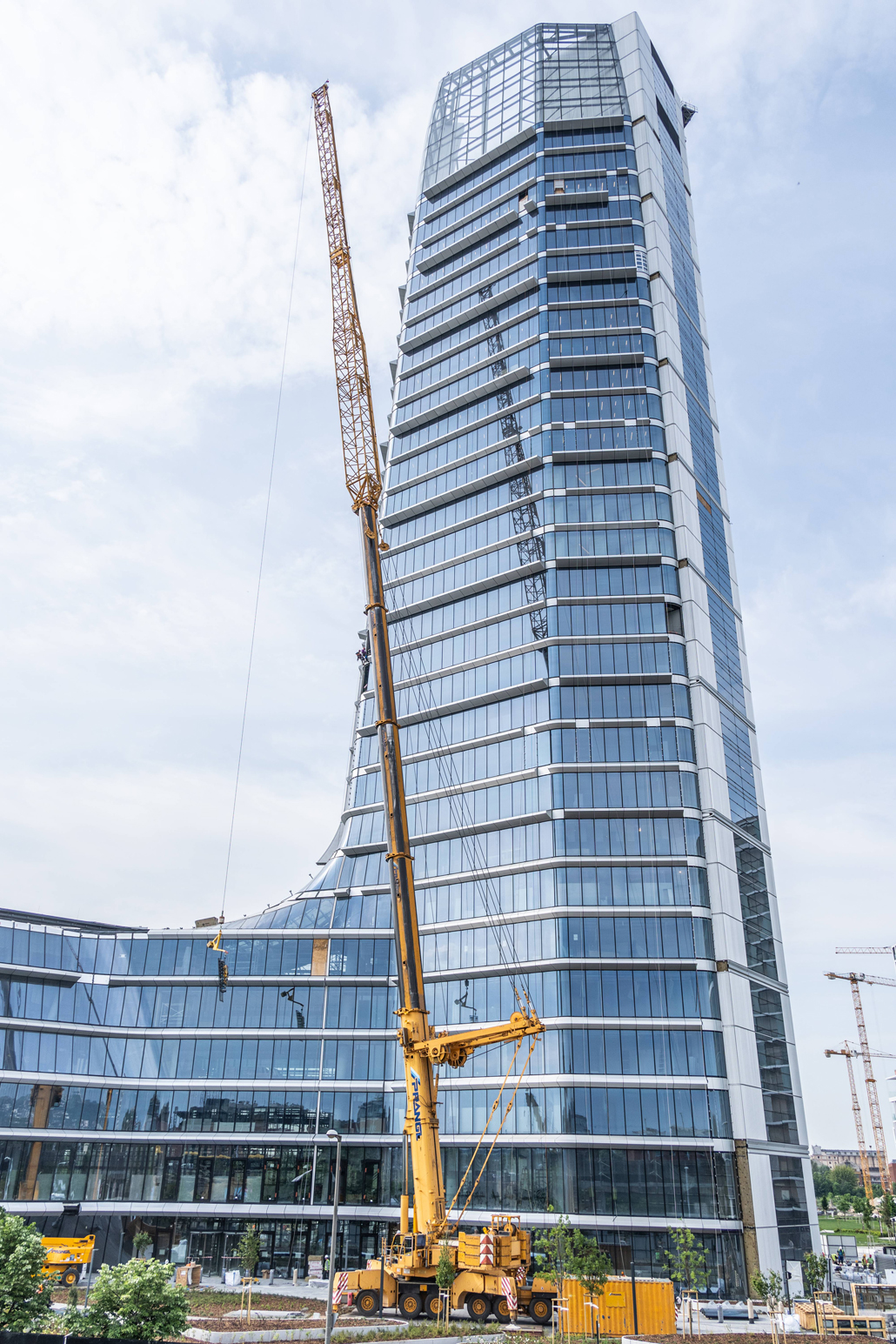 The challenge
The highest edifice in the city of Budapest is under construction.
In Budapest's Lágymányosi Bay – the very place where a new city district, BudaPart, is taking shape – work is under way on a modern commercial building at the Kopaszi reservoir. This is the city's tallest building and its architecture is designed to set new benchmarks. Construction work is proceeding at a brisk pace, and Prangl has been entrusted with an especially challenging task within the project.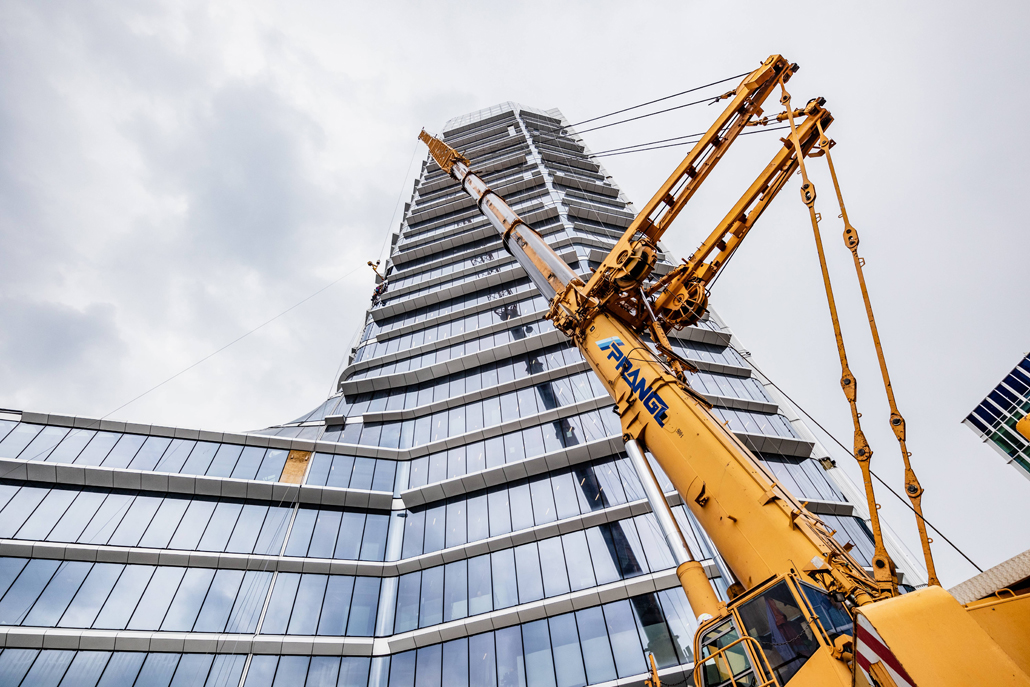 A reliable partner
The new office tower is 143 metres high and has 28 storeys and a total area of 86,000 m2. On completion of the project, there will be jobs for up to 2,500 people inside. The lower levels will host restaurants, a conference centre and various facilities for employees. The new complex owes its futuristic look to a lavish glass facade. Installing the facade's glass panels is especially challenging – in no small part because they have to be mounted at great height. Only an absolutely reliable partner would do.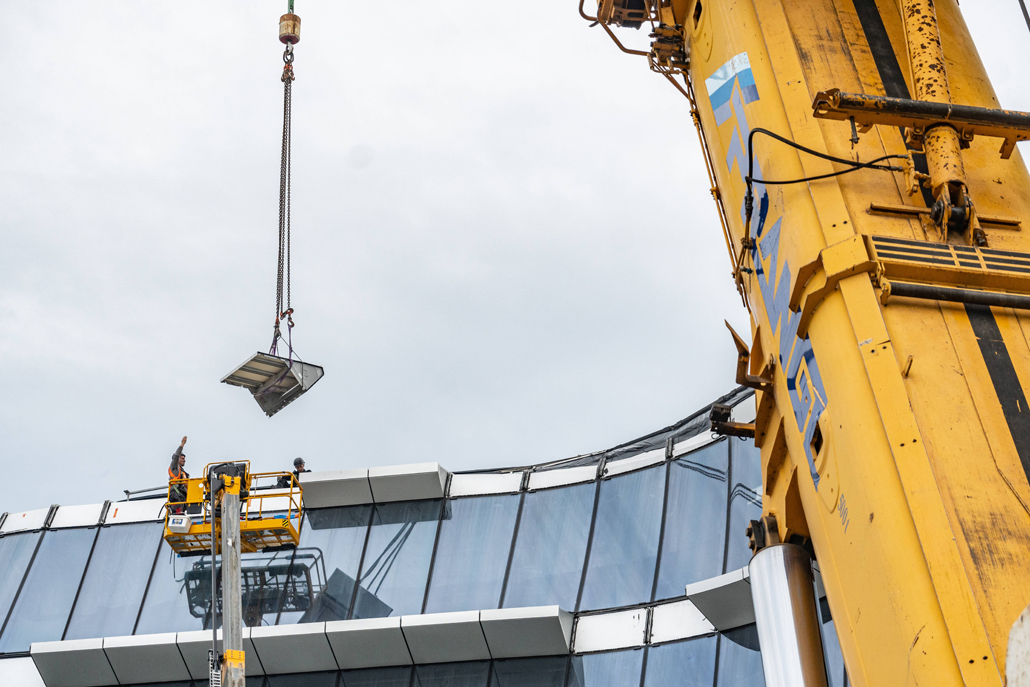 Comprehensive range
To measure up to the task, the Prangl subsidiary in Budapest deploys telescopic cranes in the 100 tonne, 250 tonne and 500 tonne categories, along with telescopic boom lifts that are capable of operating at heights of up to 34 metres and with loads of up to 450 kilograms. Other aids used are an electric scissor lift and a telehandler. A team works together to lift the glass components, weighing up to 2,700 kilograms, into position for them to be fitted by the installation team. This poses the challenge of working at up to 120 metres of height and 26 to 54 metres of reach.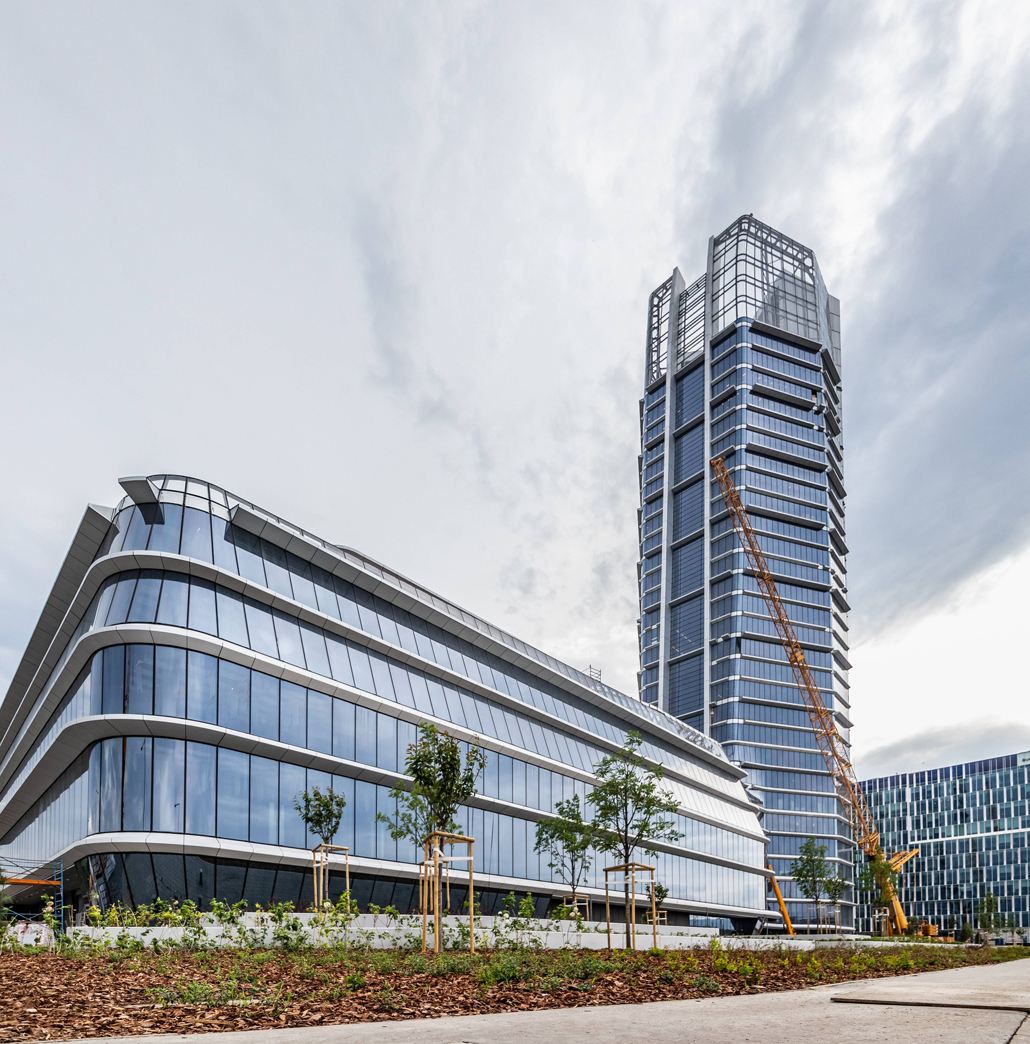 Teamwork over a long period
Our mobile cranes and aerial work platforms have seen use both inside and outside the structure. And not just since the start of this year. The first work on this huge construction site was carried out in May 2021. At the start of May this year, our experts in yellow really got down to work with the big machines – to our customer's complete satisfaction. Thanks to excellent teamwork, everything went without a hitch. Gradually this prestigious new skyscraper is taking on its final look. This major contract will be completed at the end of the year.

It's great to have been able to work as a team on one project for two years.