August 2021
Murtalbahn
2021: With a special recovery concept for a crashed railcar, Prangl impressed at every turn.
Date:
30.07.2021 – 08.08.2021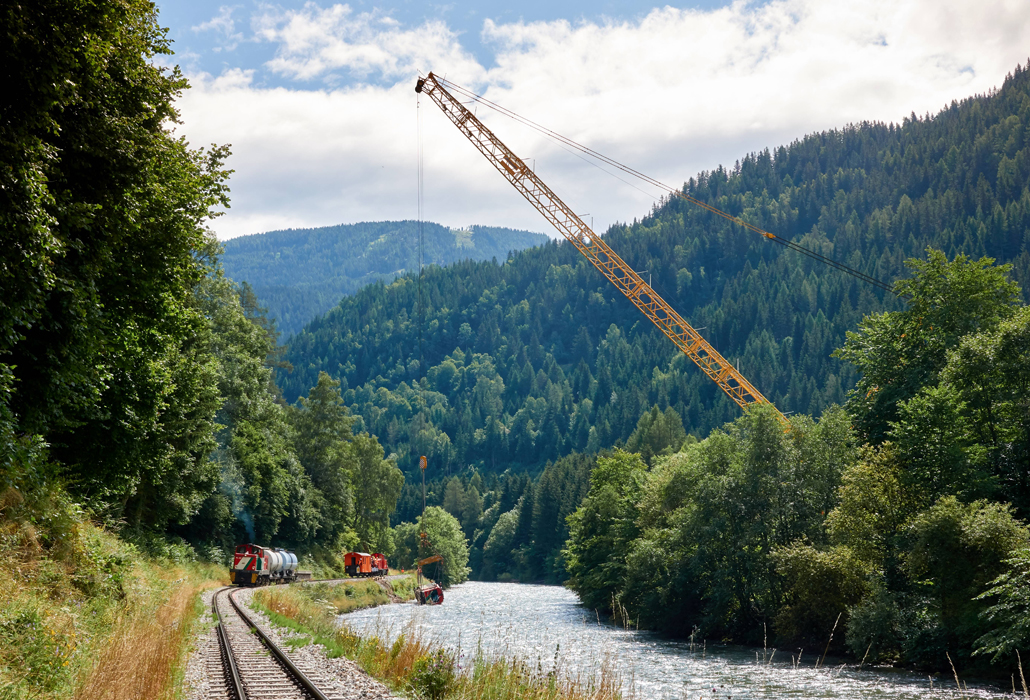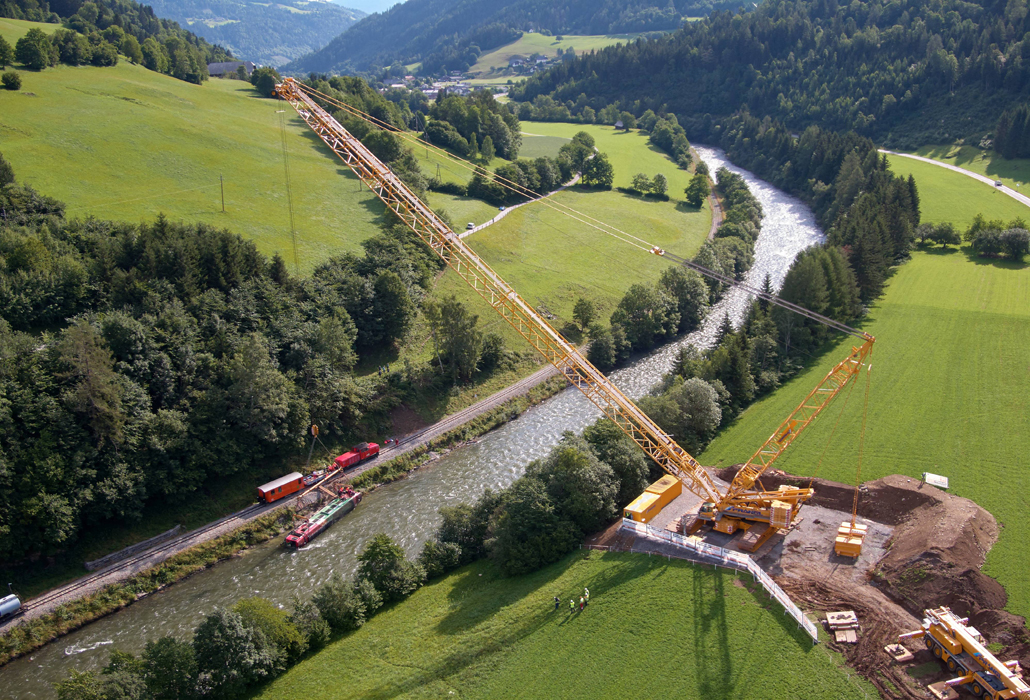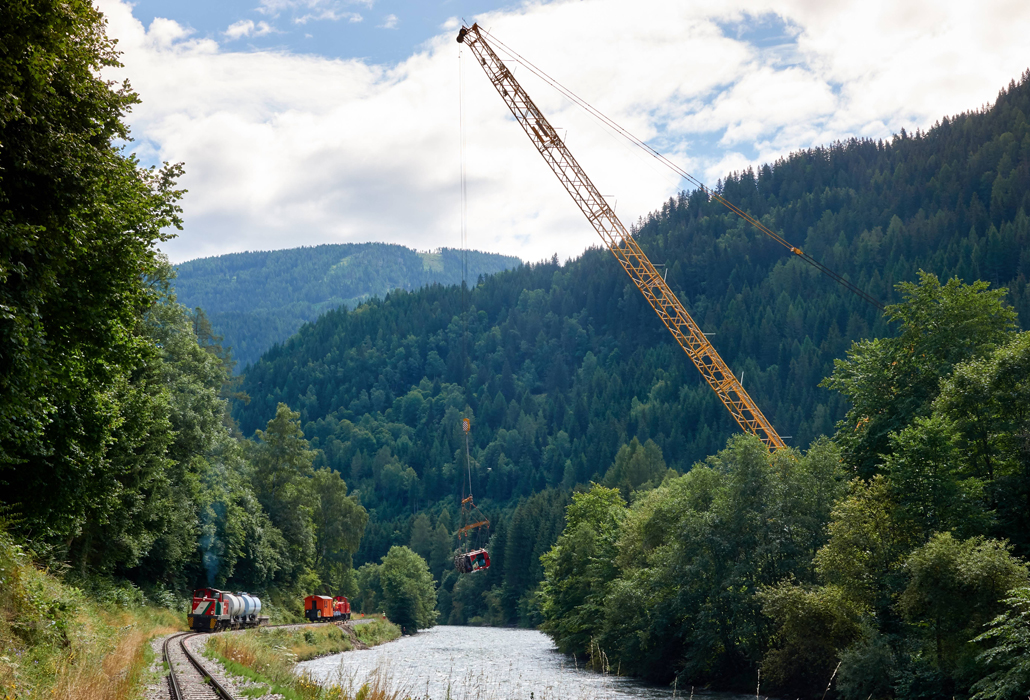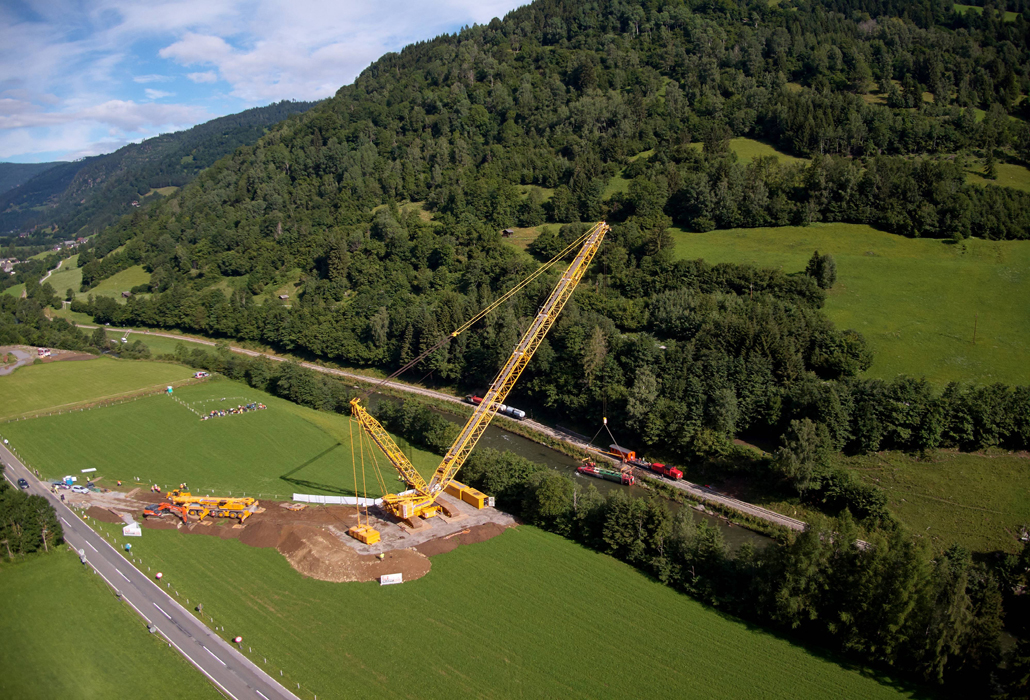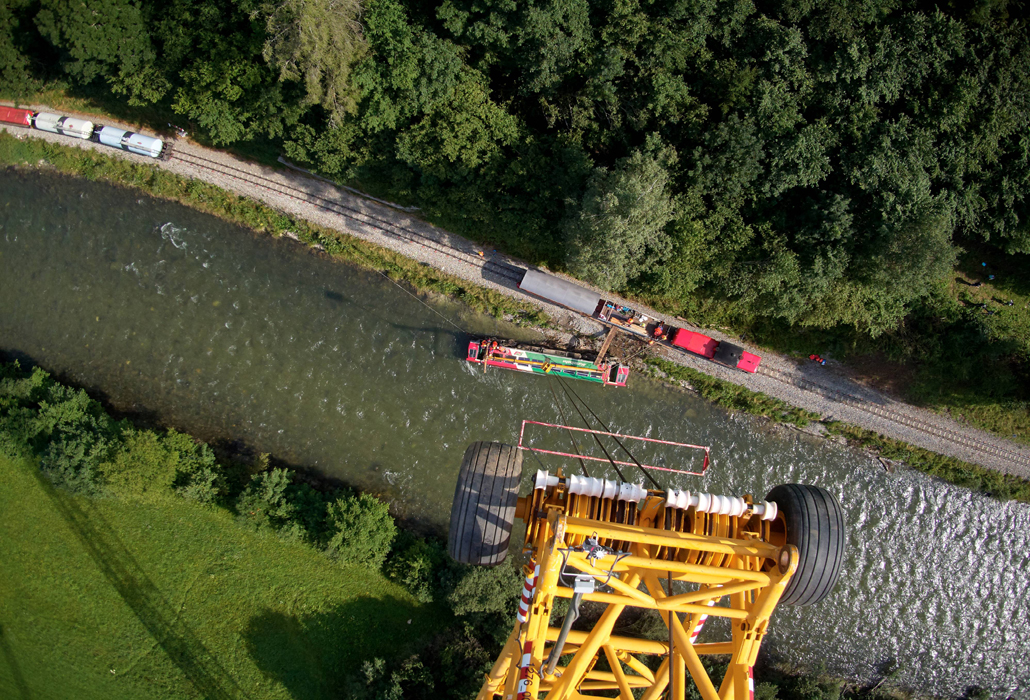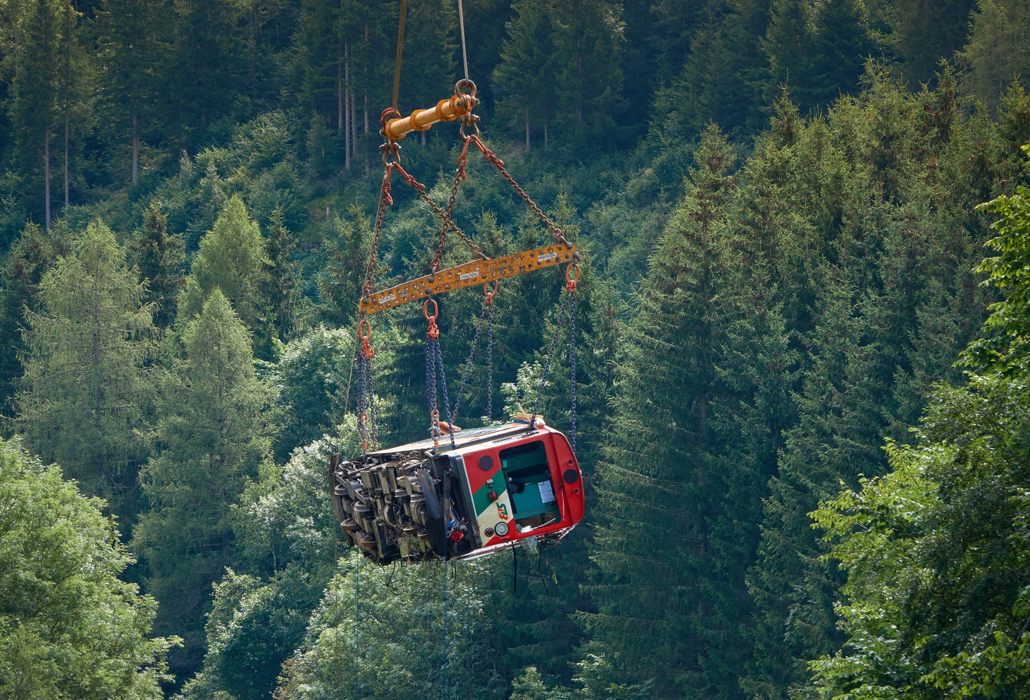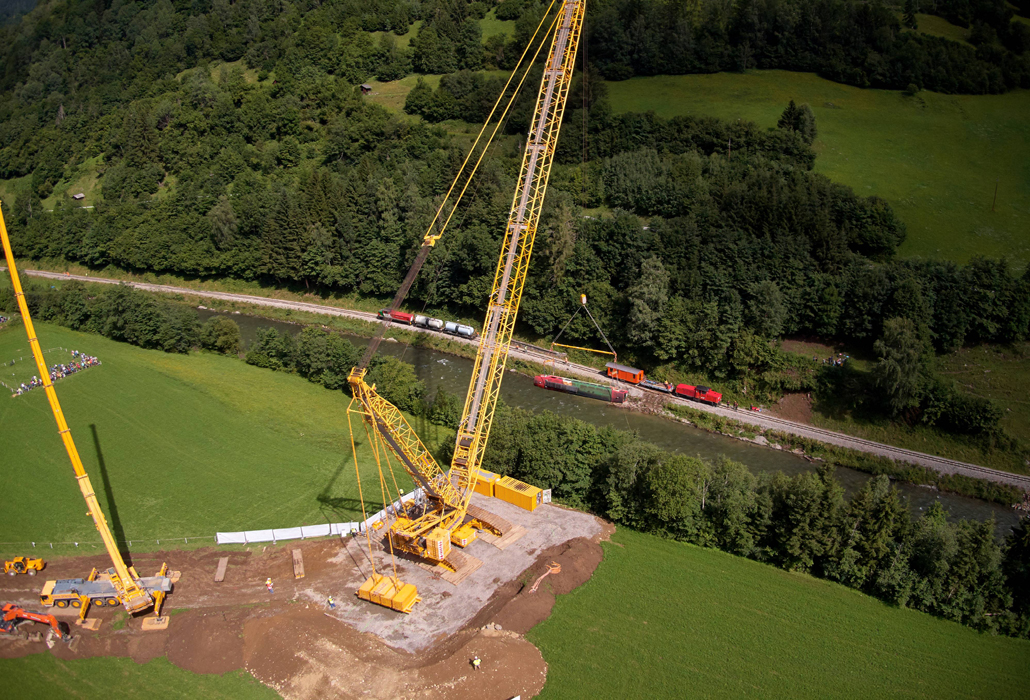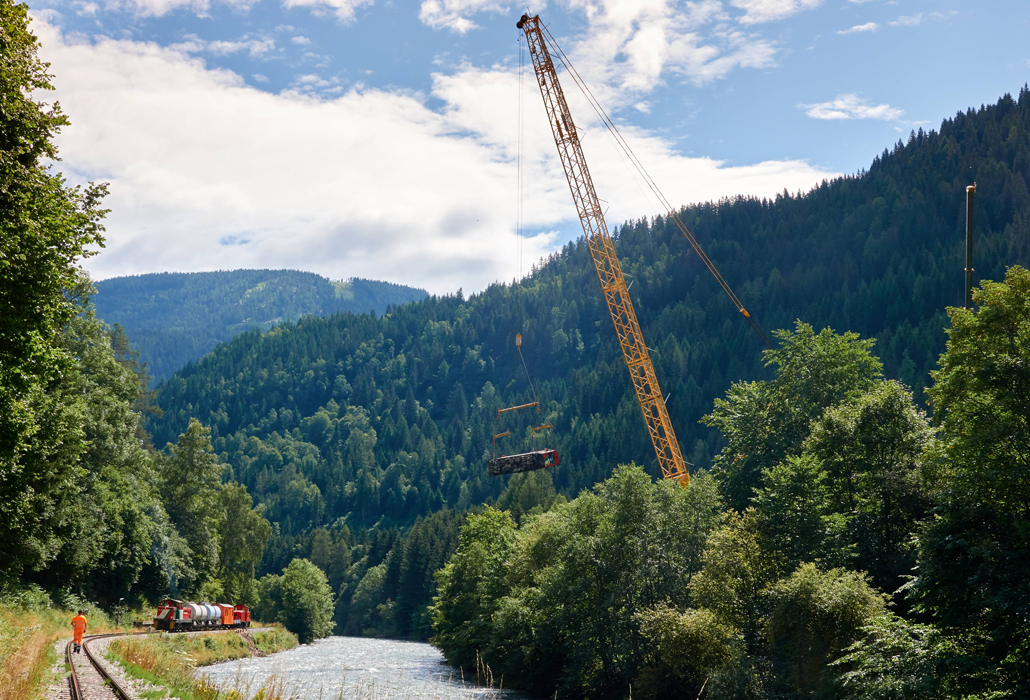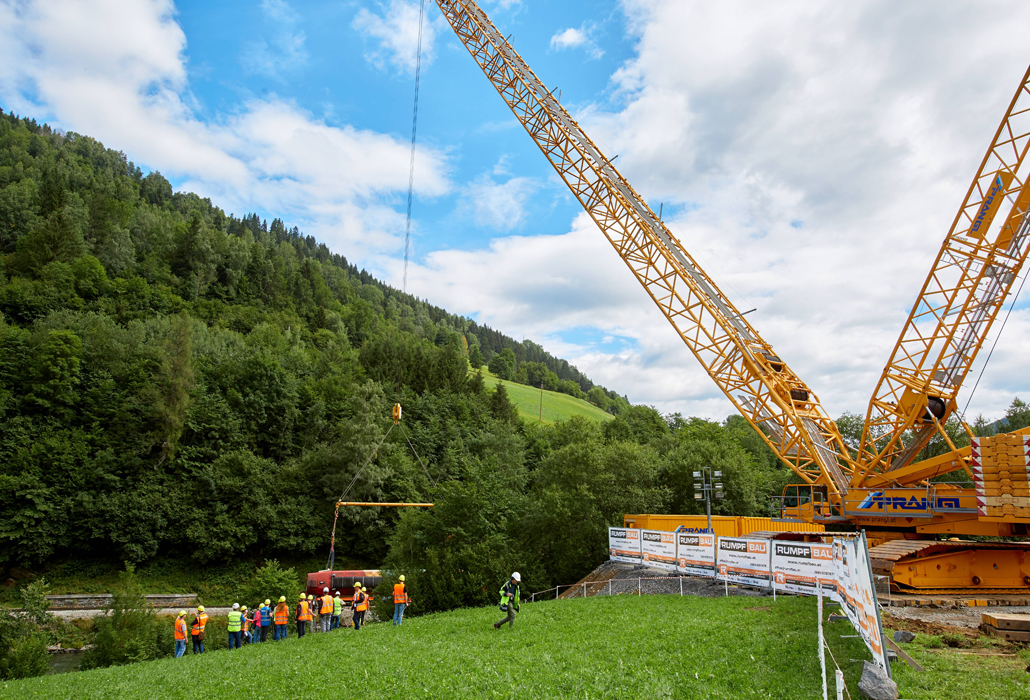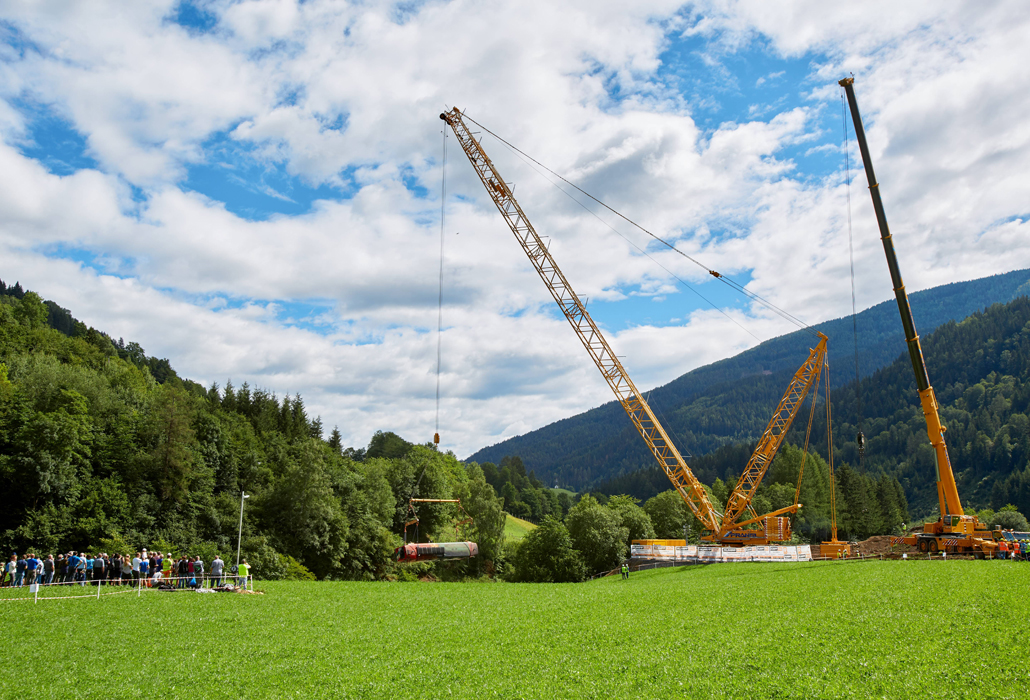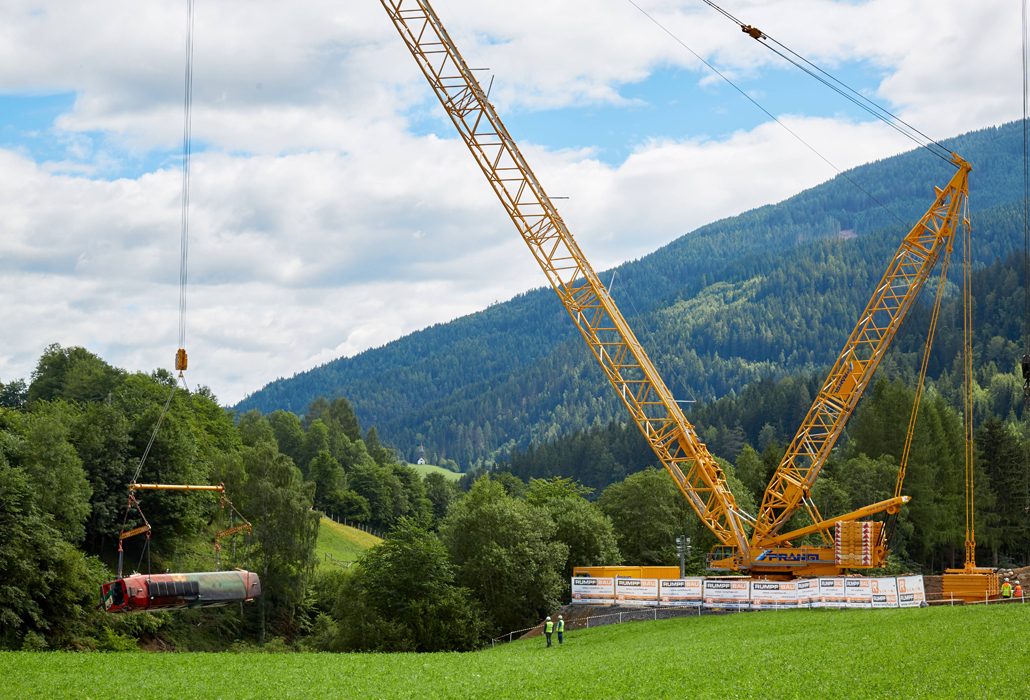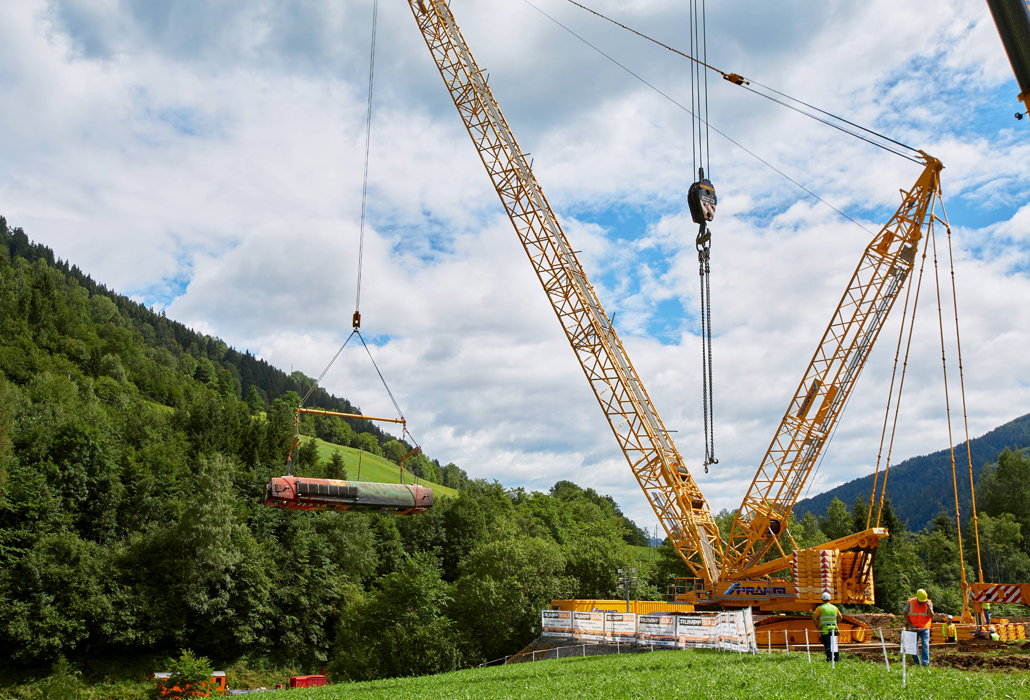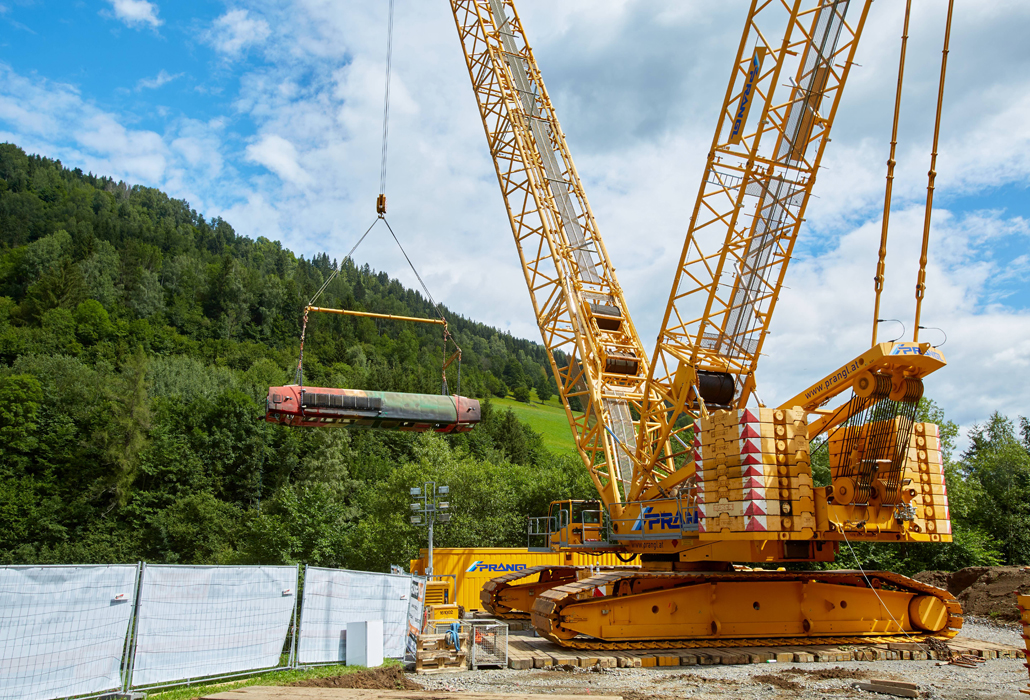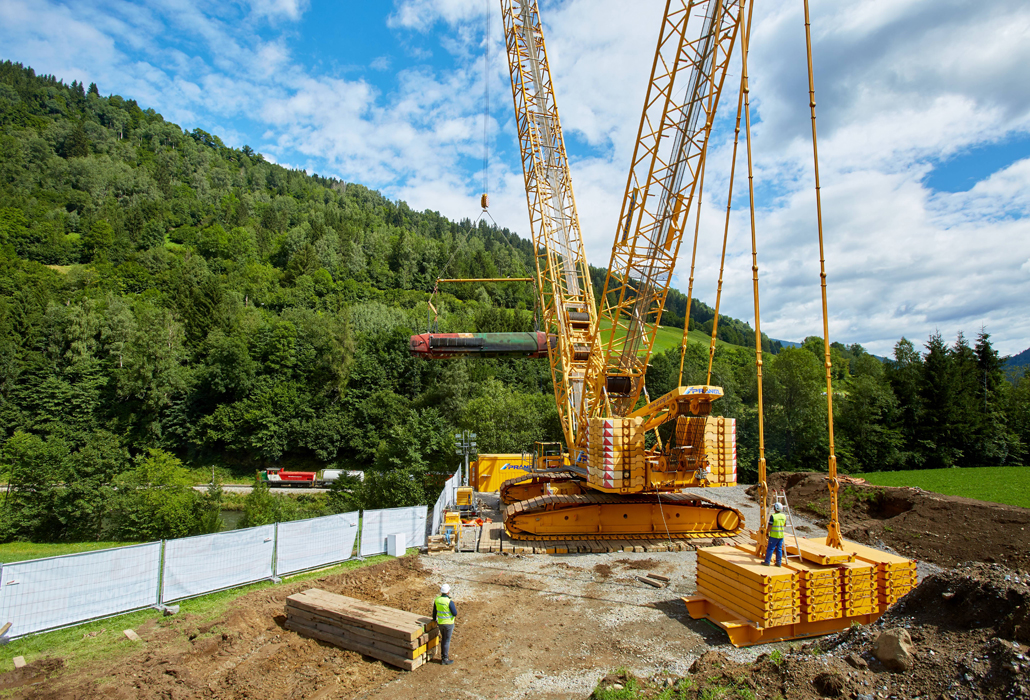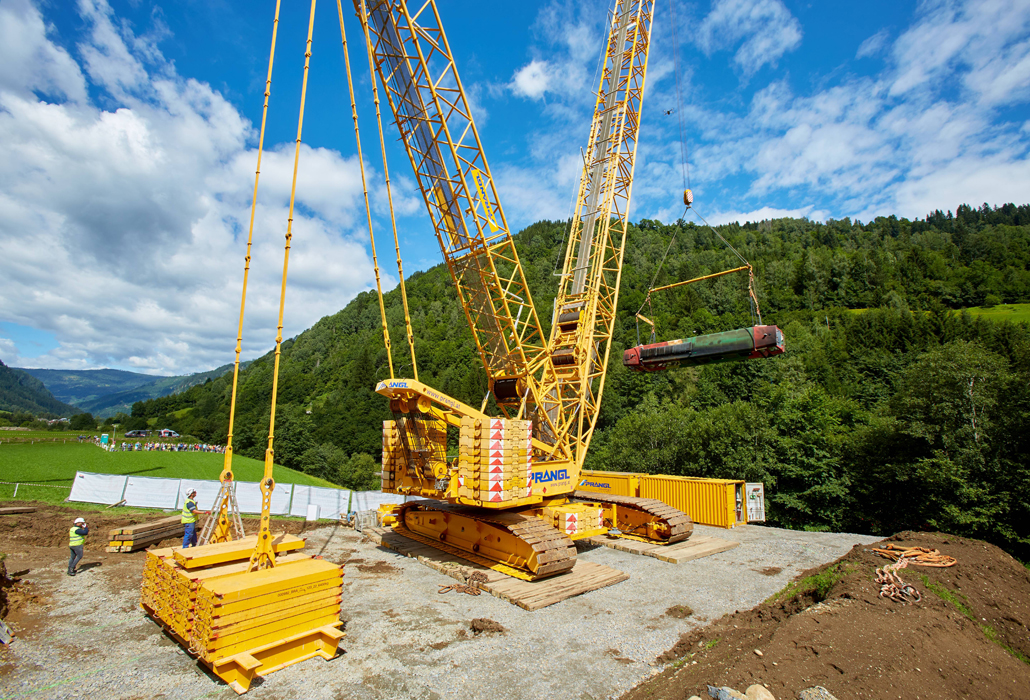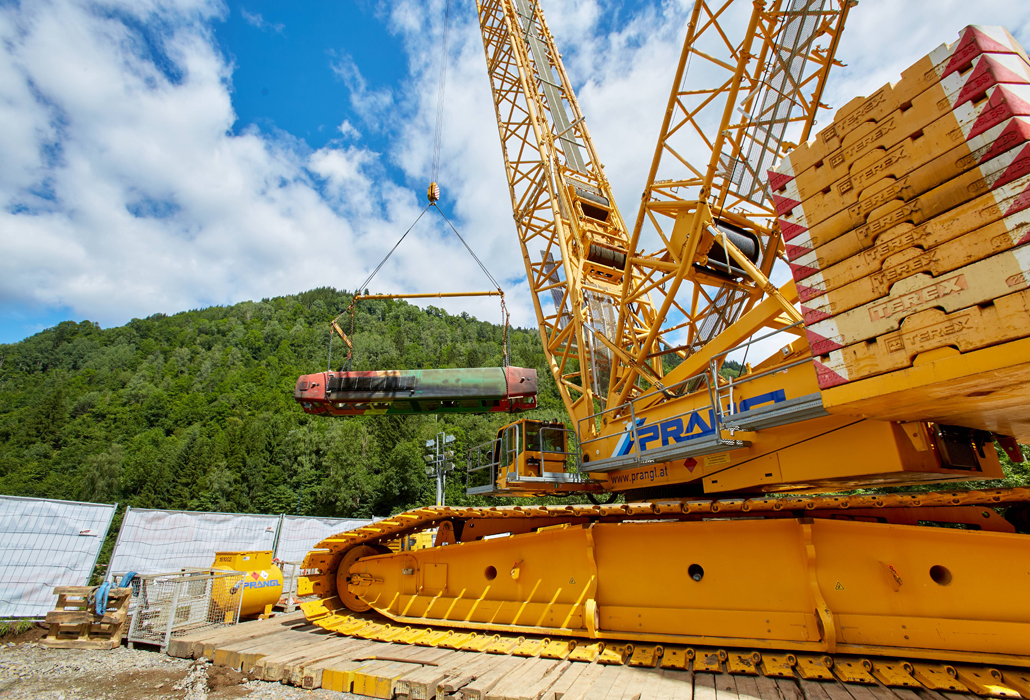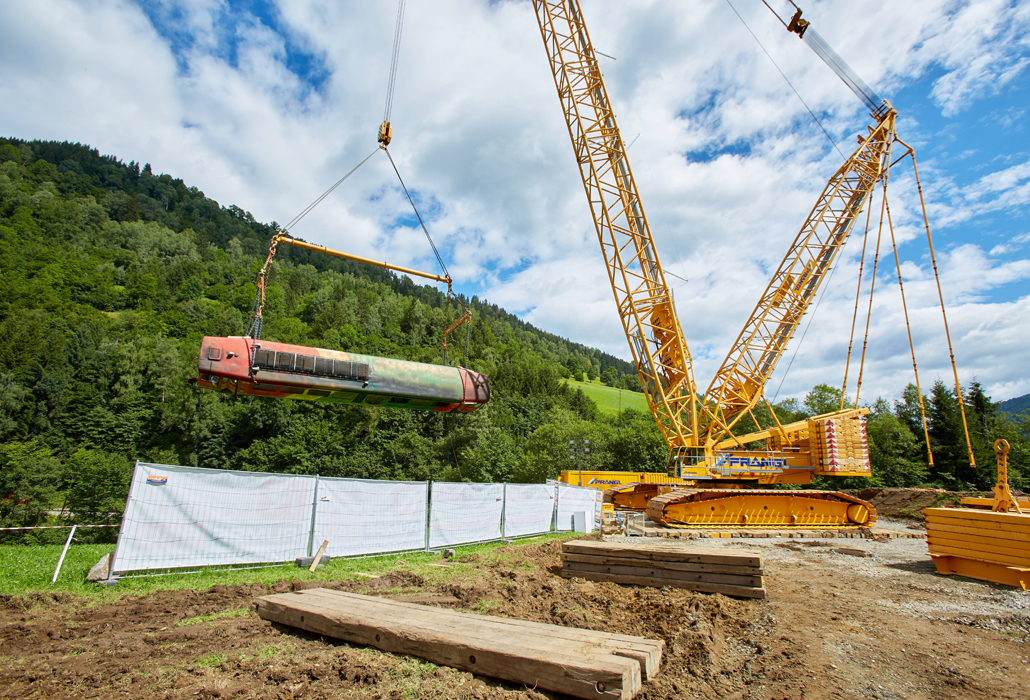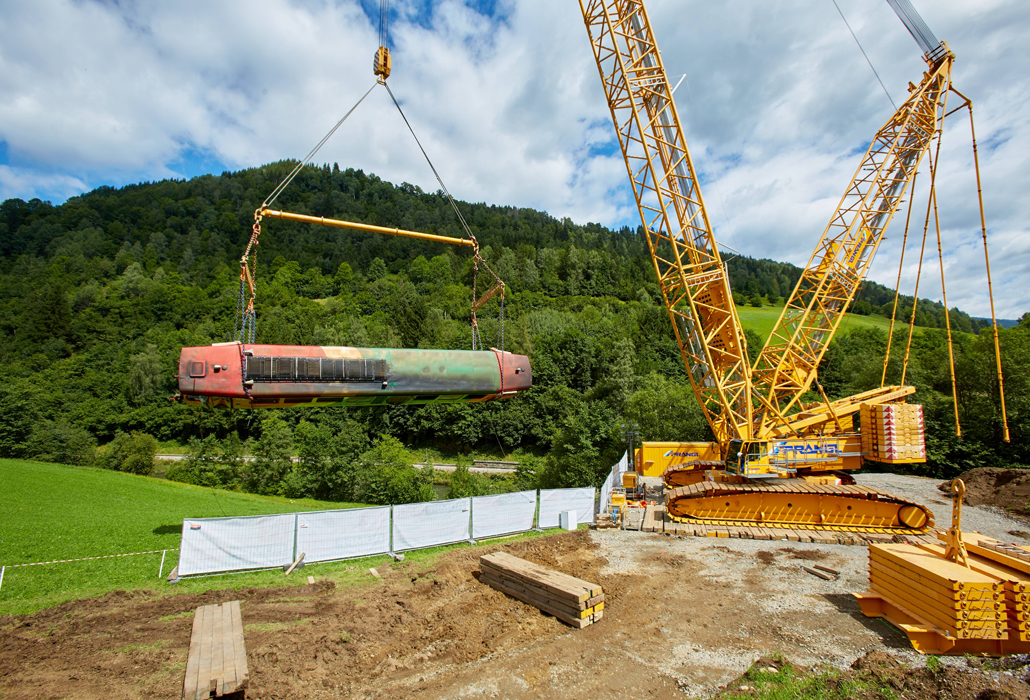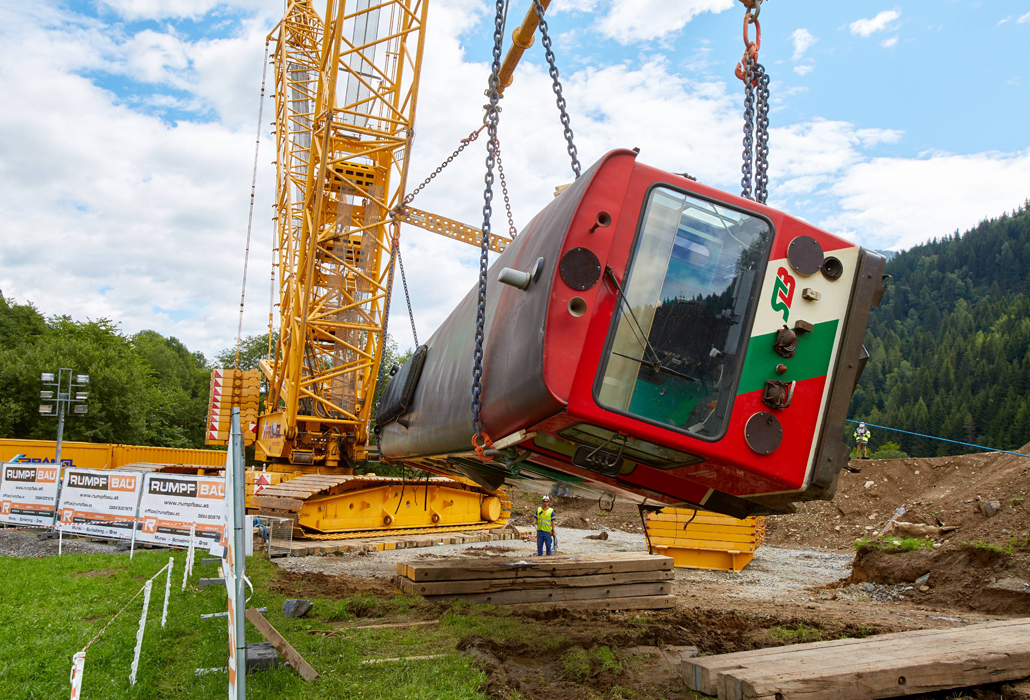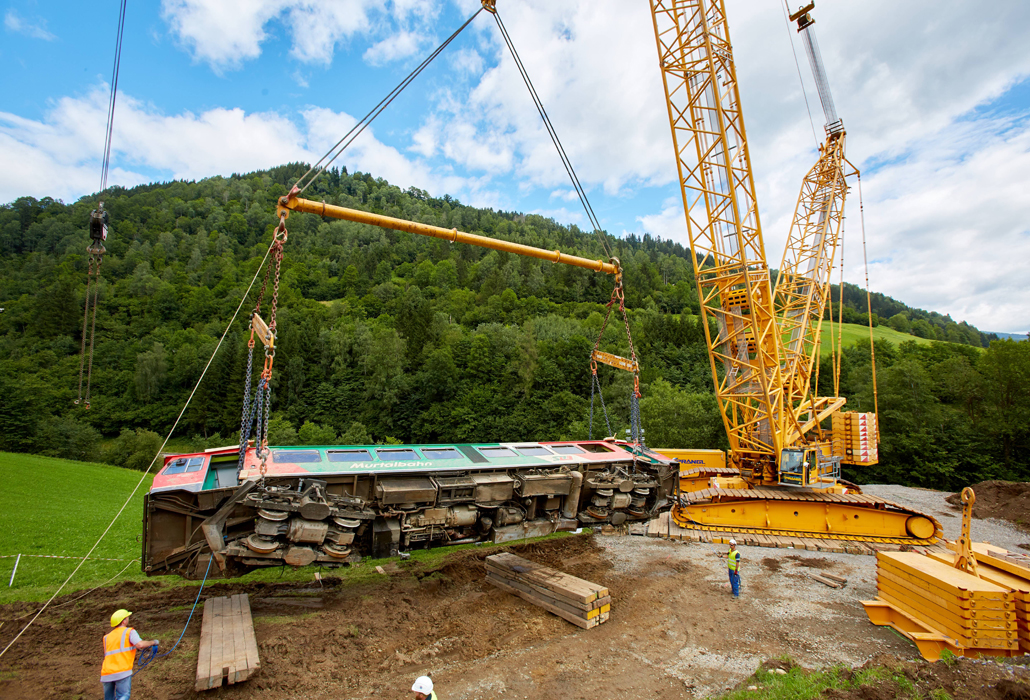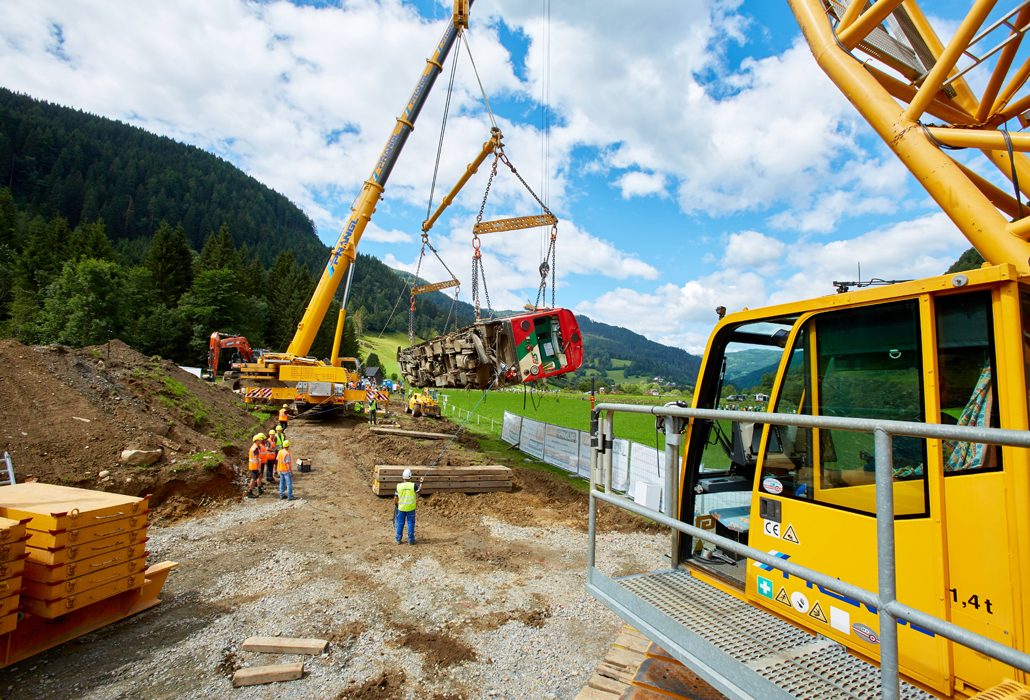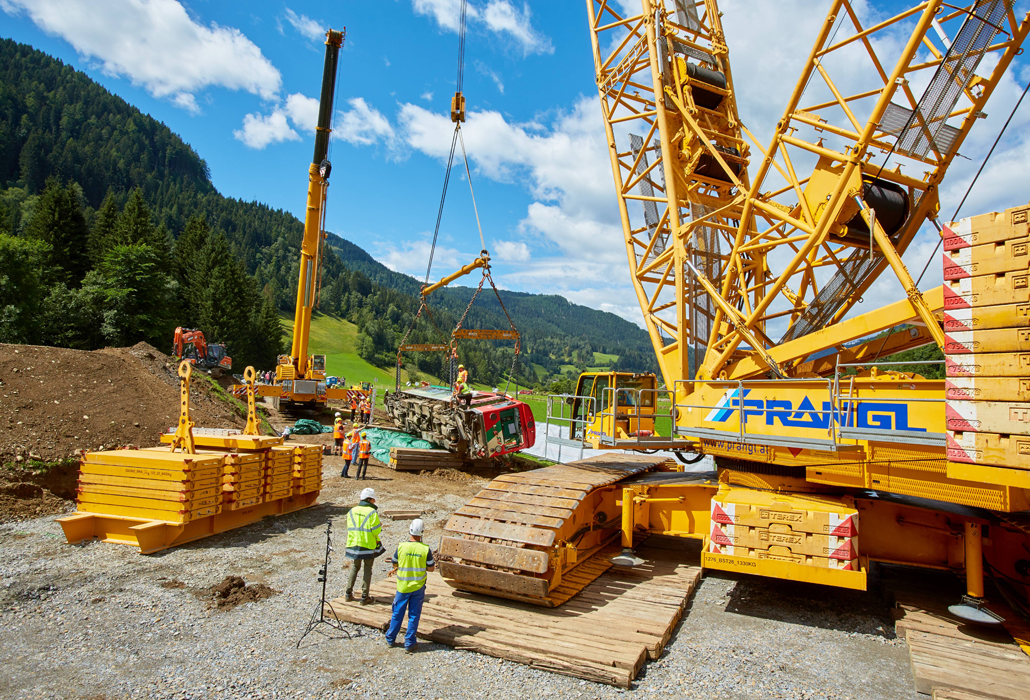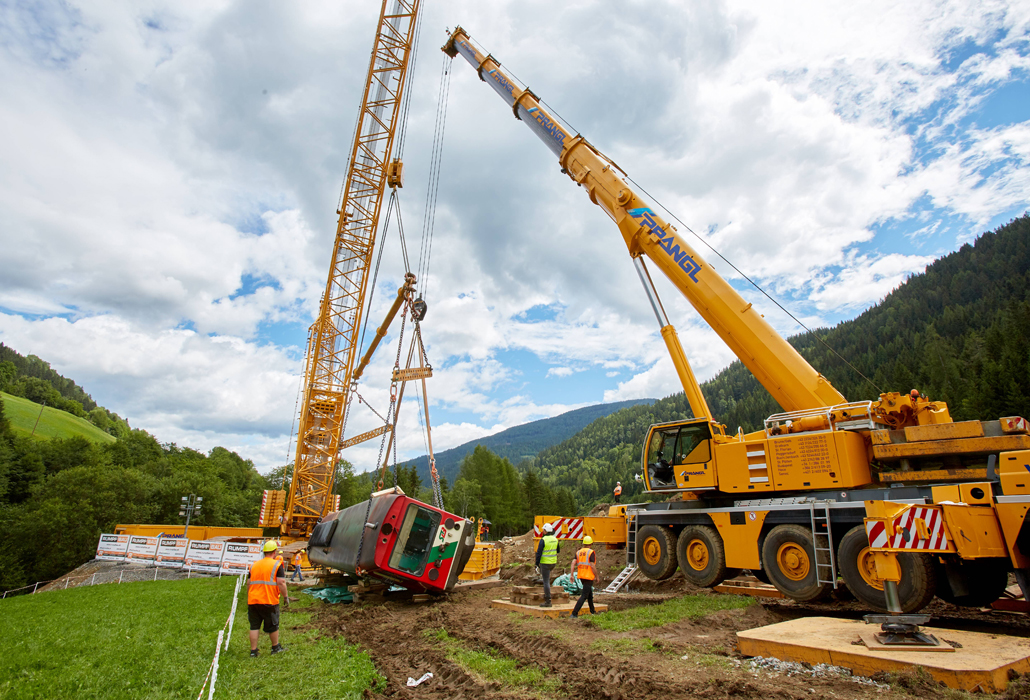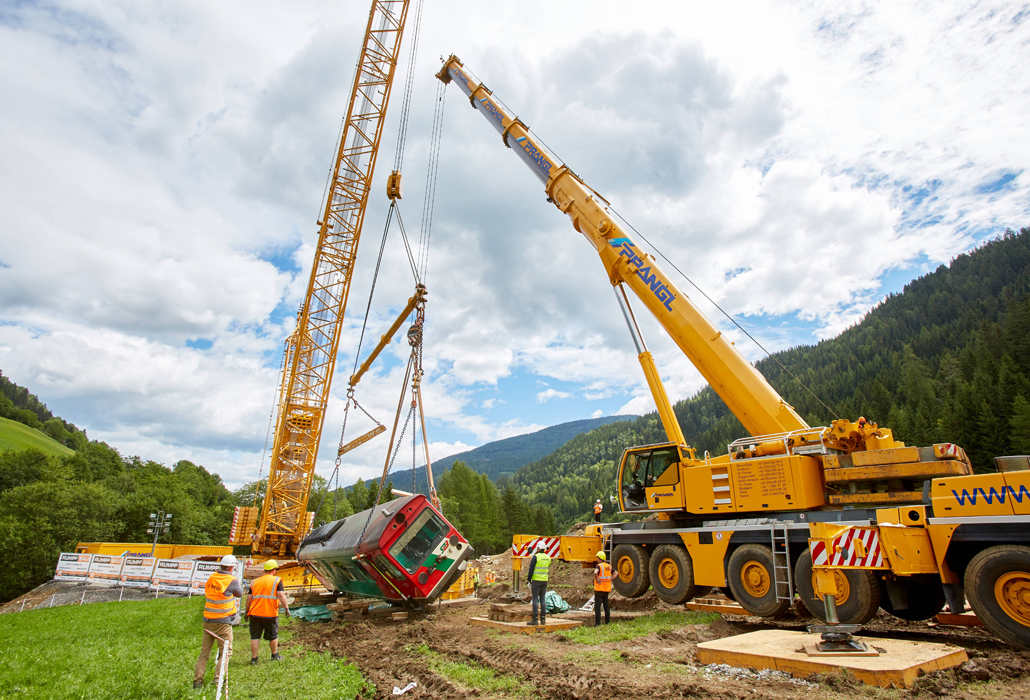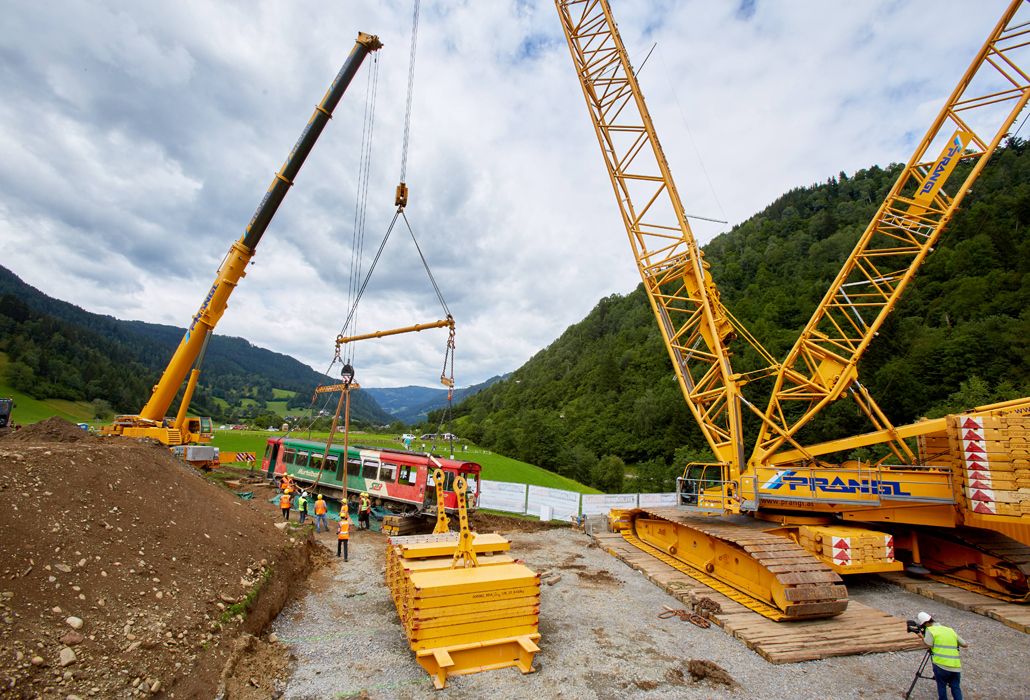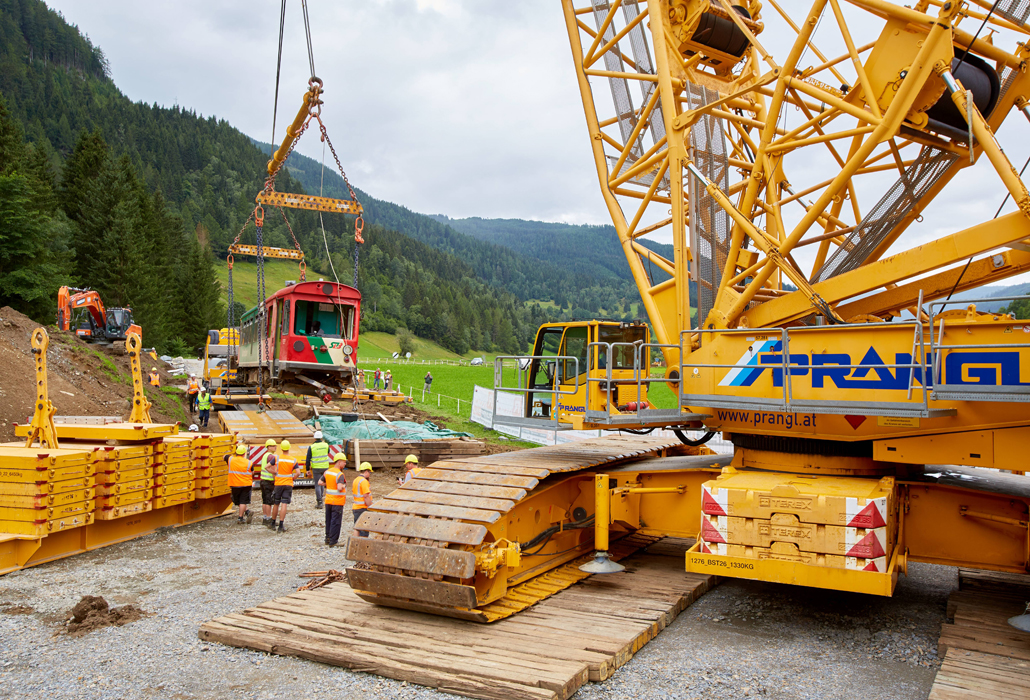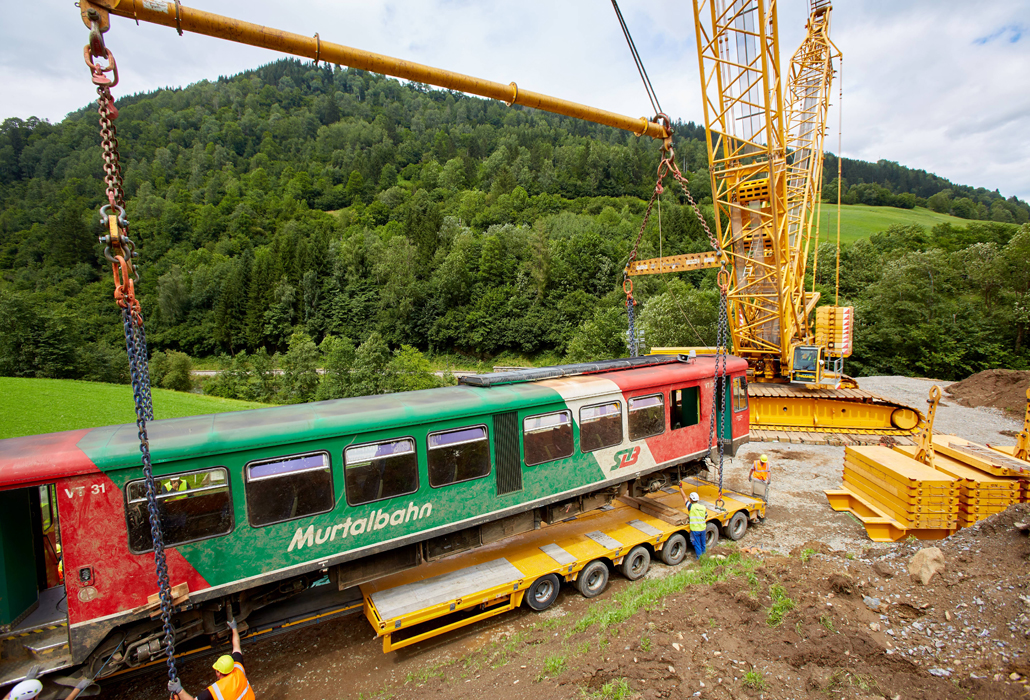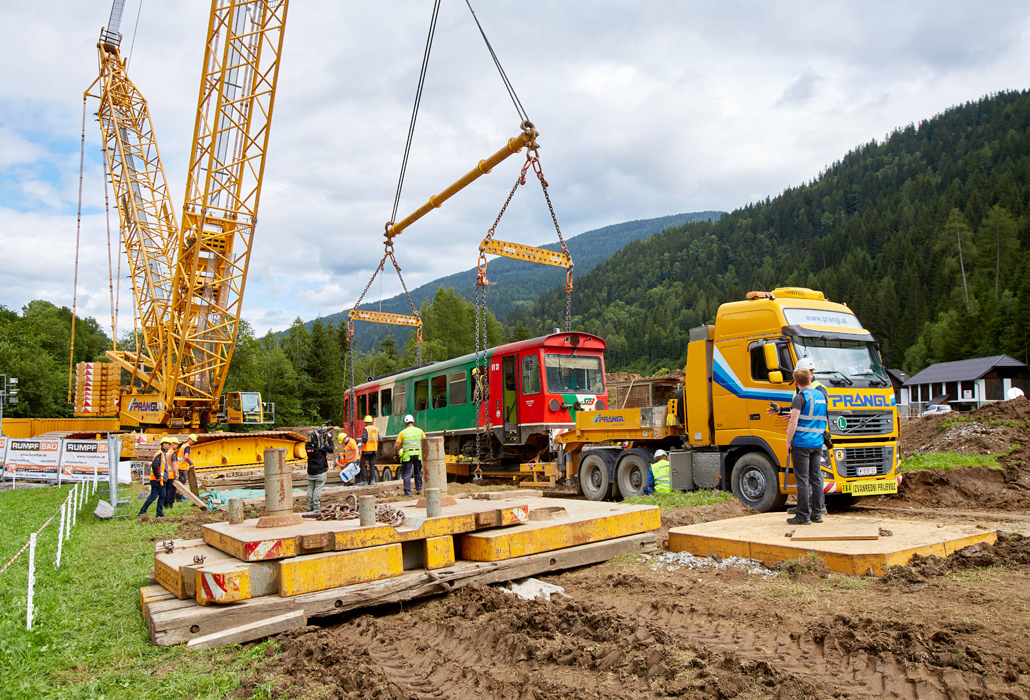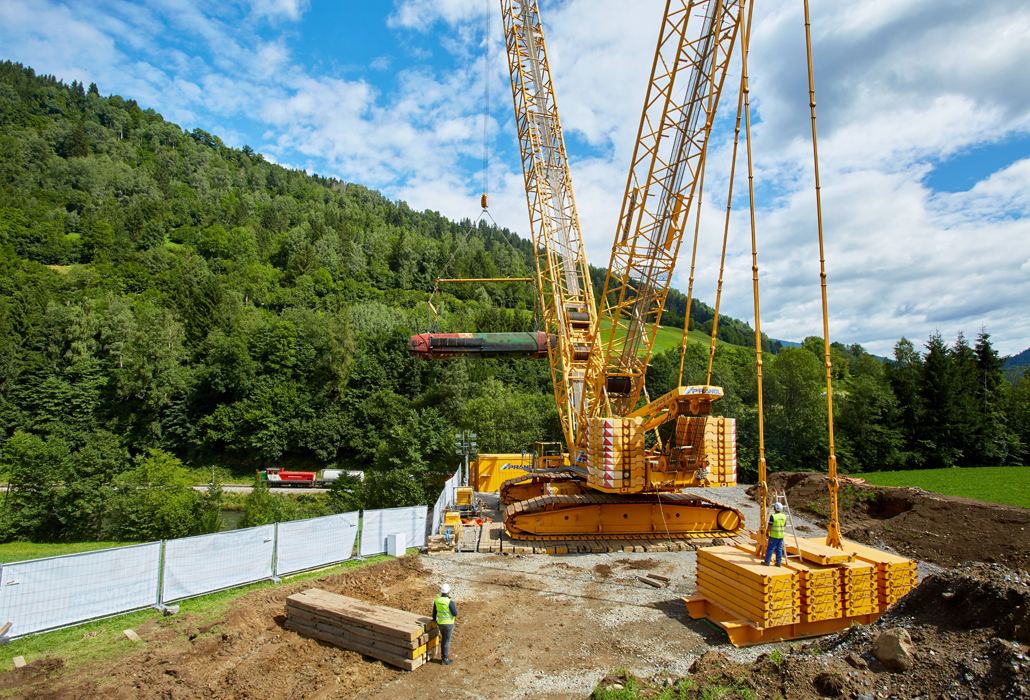 The challenge
Recovery
Due to their short notice, accident salvage operations are usually very complex in nature. In this case, the local conditions added a further complication.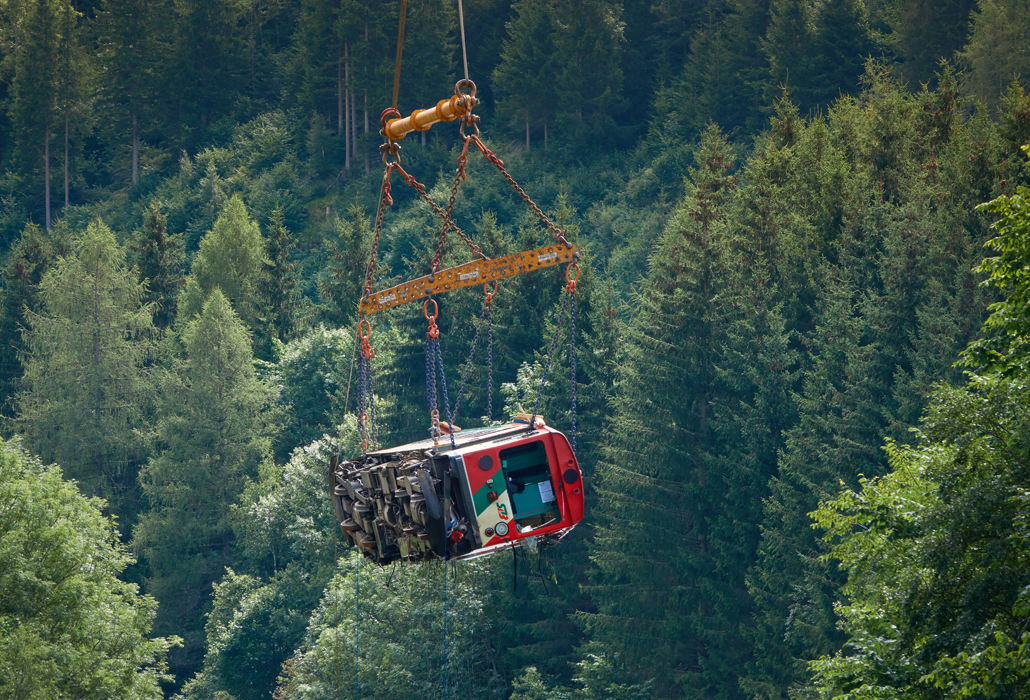 Complex preparatory measures
On 09.07.2021, a railcar of the Murtalbahn derailed and fell into the River Mur between Styria and Salzburg. Due to the local conditions, it quickly became clear that this would be no ordinary crane operation. Some preparatory work had to be done for the large crane: An access road about 90 metres long had to be established. In order to be able to place the yellow giant safely, an area of about 600 square metres had to be filled in. As if that were not enough, unique lifting equipment also had to be made.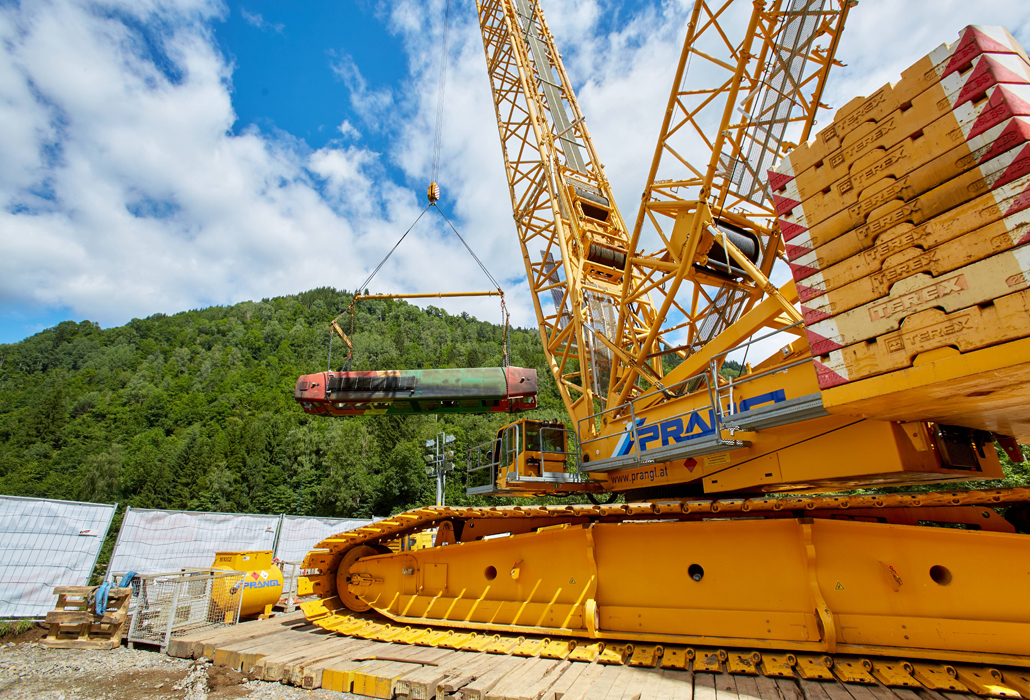 Environmentally friendly lifting concept
An important starting point for the logistics concept that was finally used was the attempt to keep the structural interference with nature as low as possible. Other ideas with two very large telescopic cranes would have required a much larger footprint and thus a greater intrusion into nature. With a 600 tonne crawler crane, the earthmoving work on site could be kept to a minimum. The access road could also be made shorter. The yellow colossus weighed in at around 615 tonnes. A 250-tonne telescopic crane and a 6-tonne telehandler were also used for the set-up.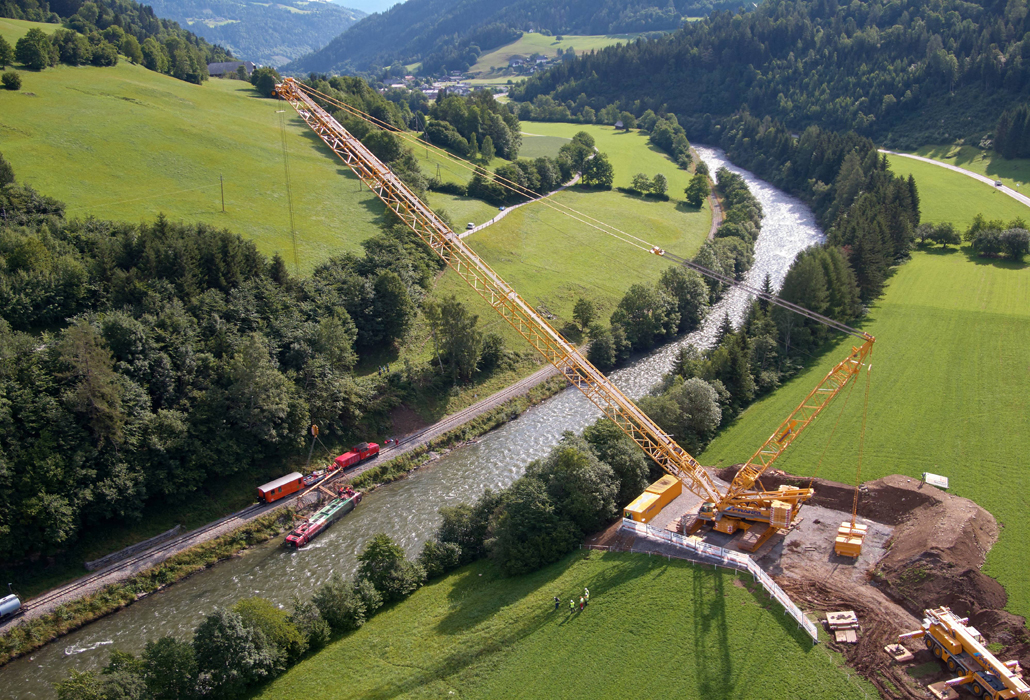 Extreme operating conditions
In addition to the preparatory measures, the lift itself was also very challenging, as the 32-tonne railcar had to be lifted out of the water with a 68-metre boom. Together with lifting gear and hook blocks, the total weight reached almost 40 tonnes. The crashed train was recovered by the crawler crane from the right bank of the Mur in the direction of flow. The wagon was lifted lying on its side, swung over the river, the river embankment, the adjacent meadow and an approximately nine-metre high terrain rise up to road level.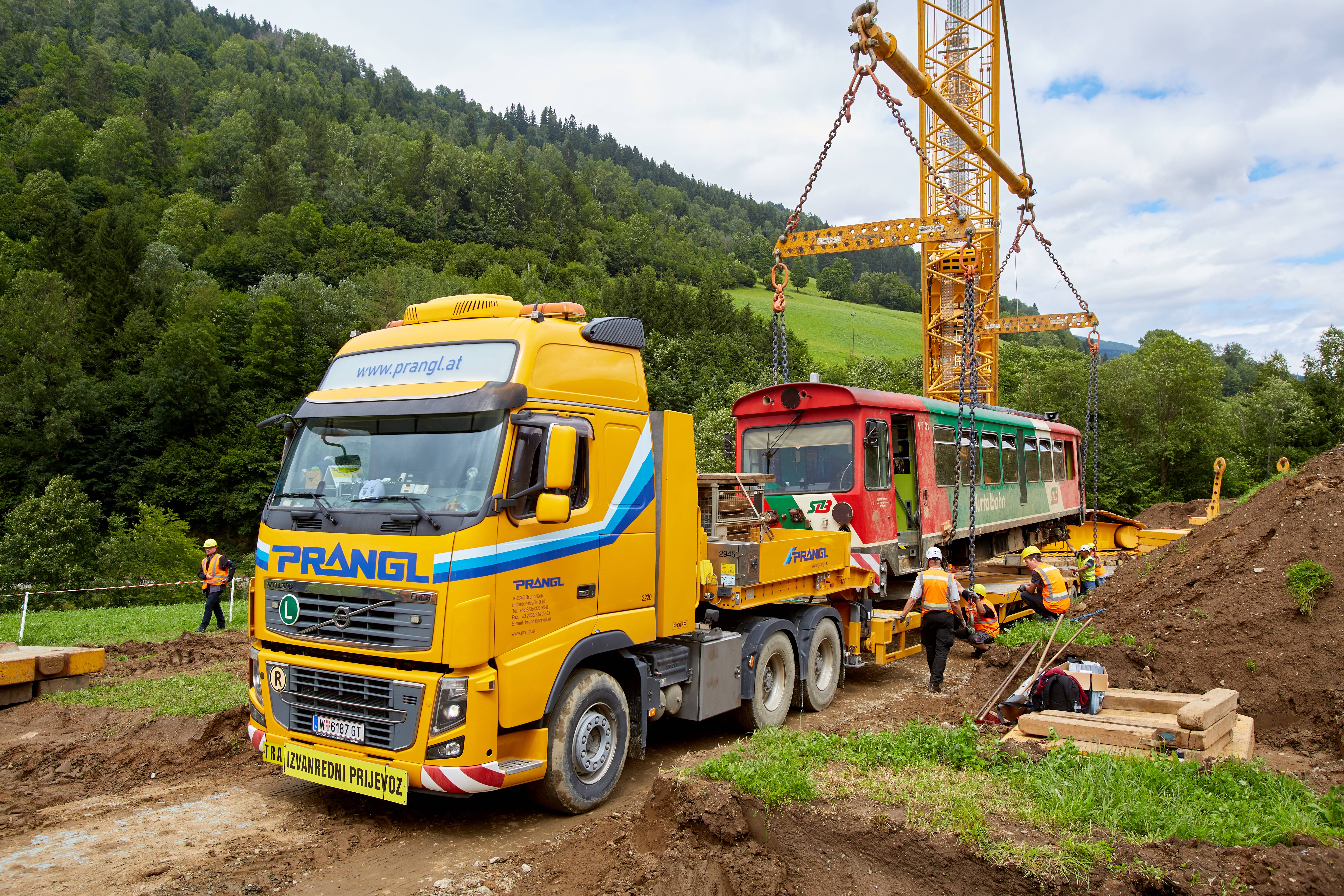 Complete logistics solution
For maximum safety, the railway line between Murau and Tamgsweg was closed for the entire day. After the lifting procedure, the locomotive was temporarily set down on solid ground. Lying in this position, it was thoroughly inspected and prepared for "turning up". In a tandem lift, the 600-tonne crawler crane and the 250-tonne telescopic crane straightened the accident-damaged railcar and lifted it onto a Prangl flatdeck/extendable semi-trailer. After being properly secured for transport, the railcar was taken to Murau railway station where it was unloaded by the 250-tonne telescopic crane.

We lift more than just excavators!
Crane and Logistic coordinator