April 2016
Logistics chain
Two powerful system parts were transported and professionally transshipped at the Krems harbour.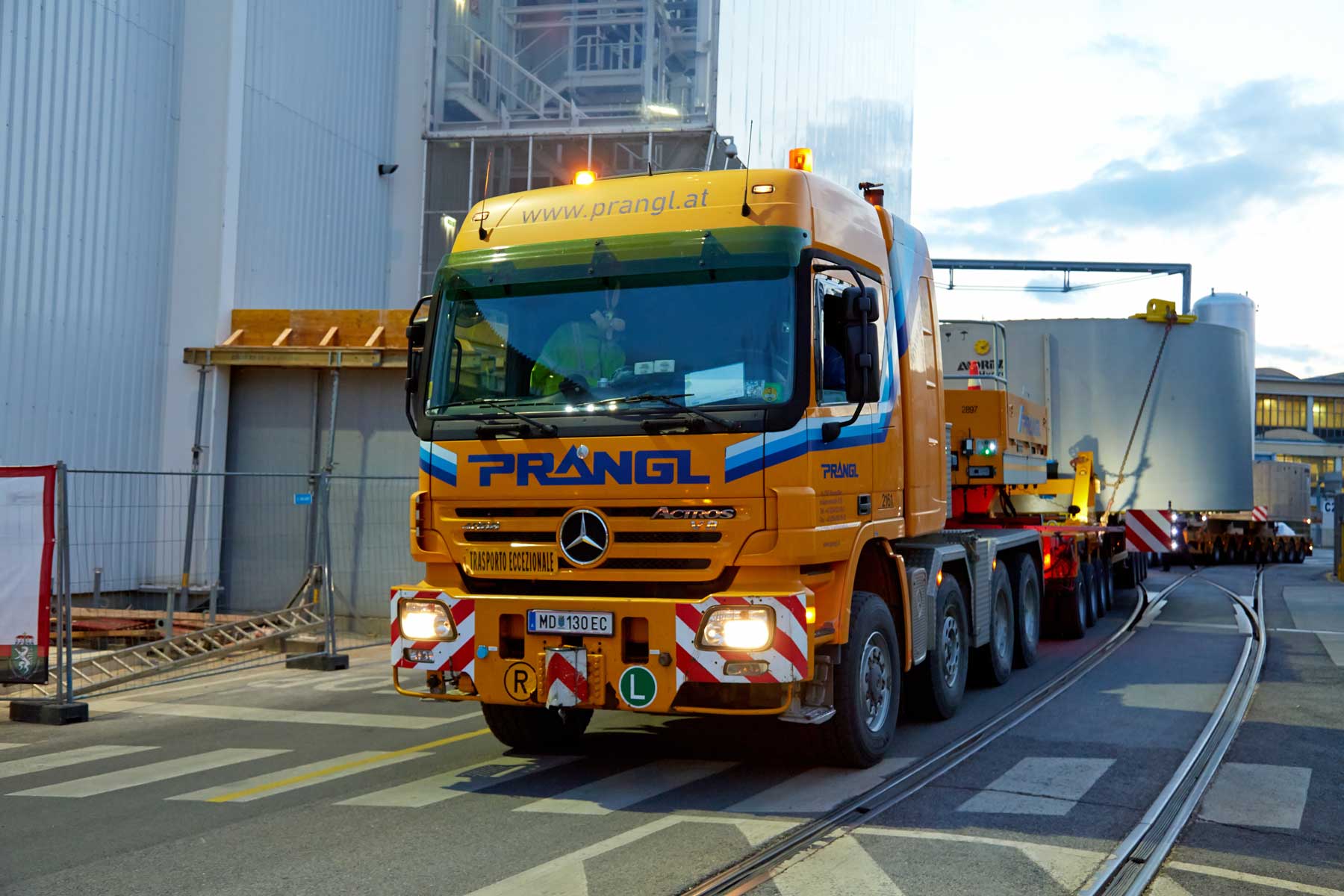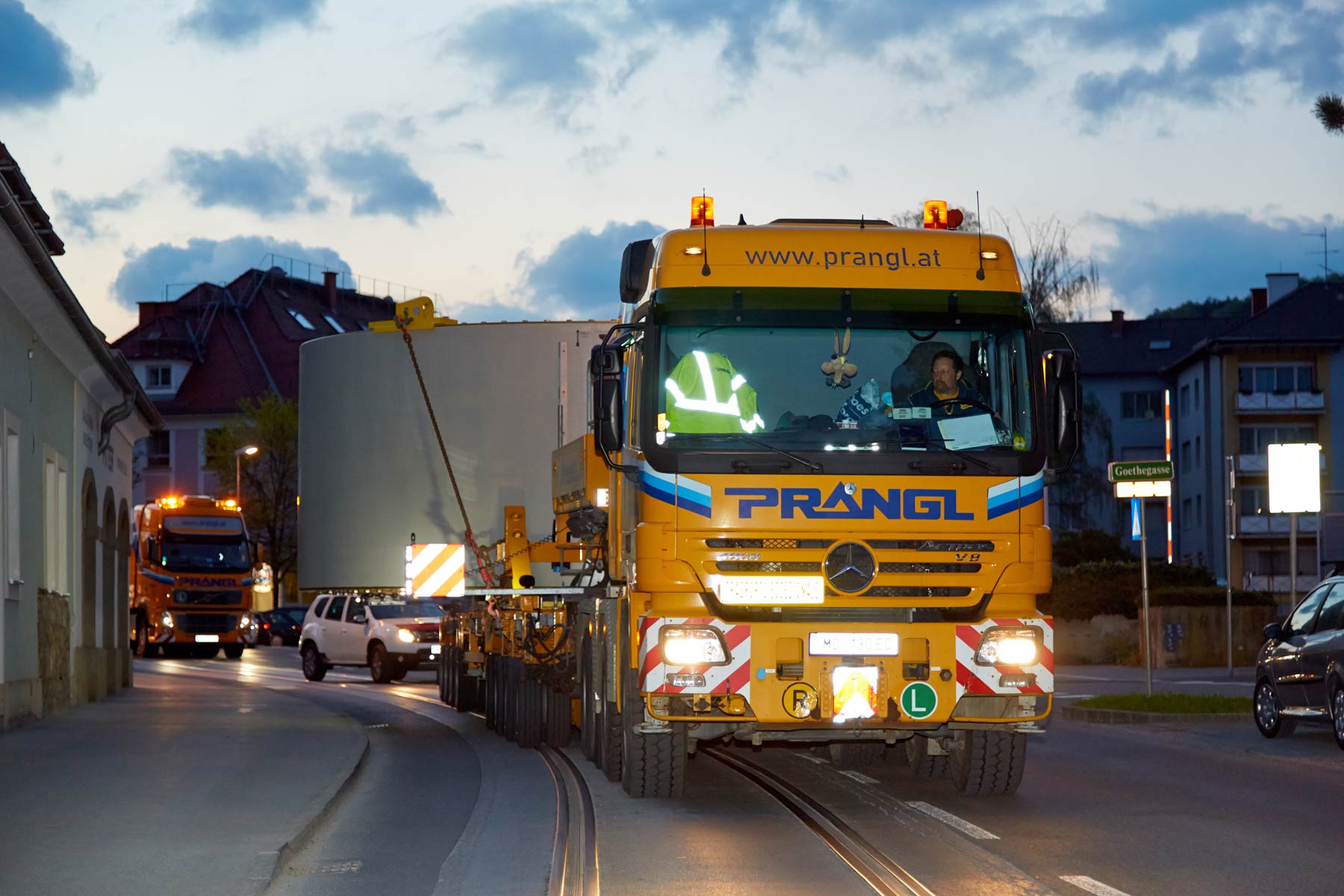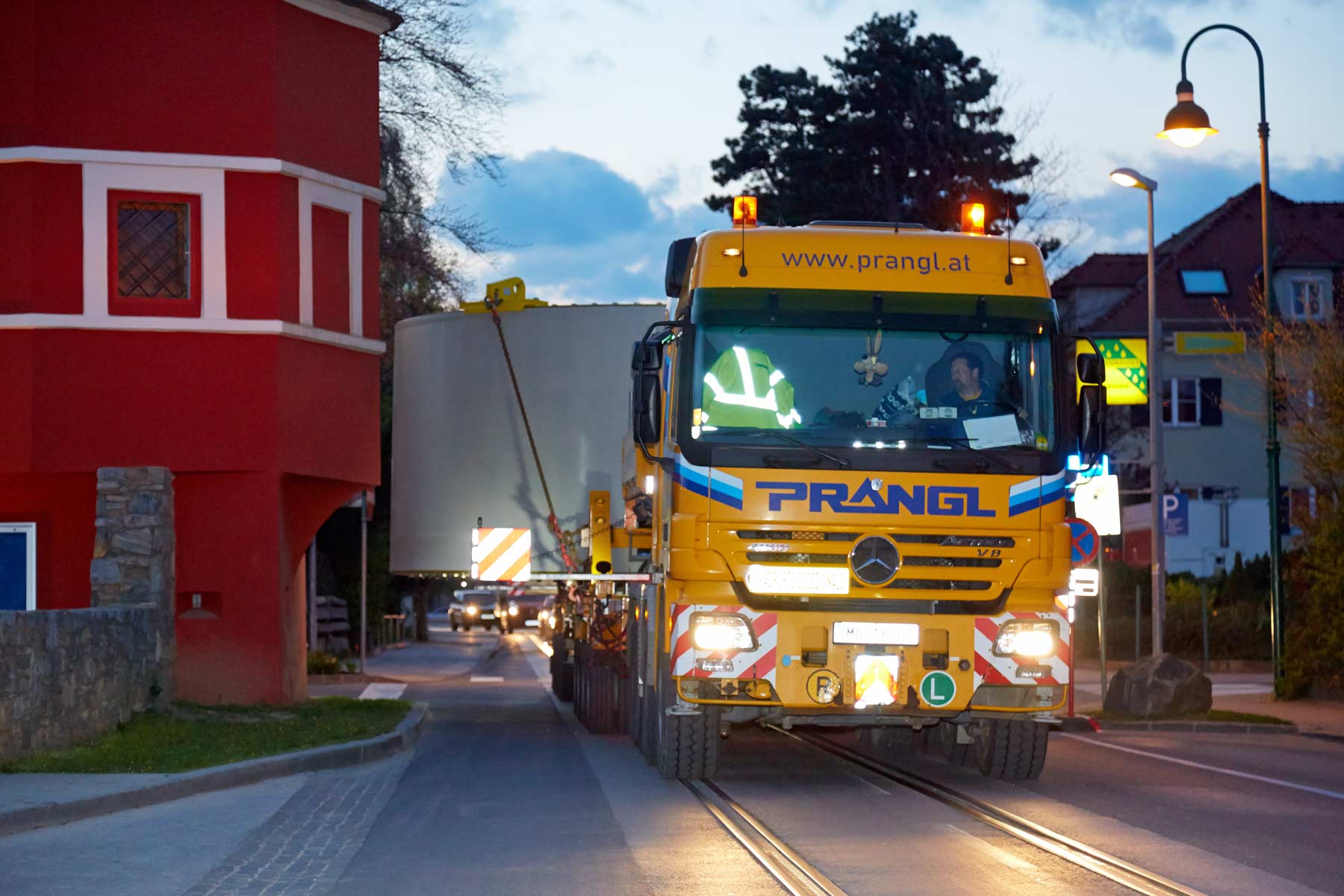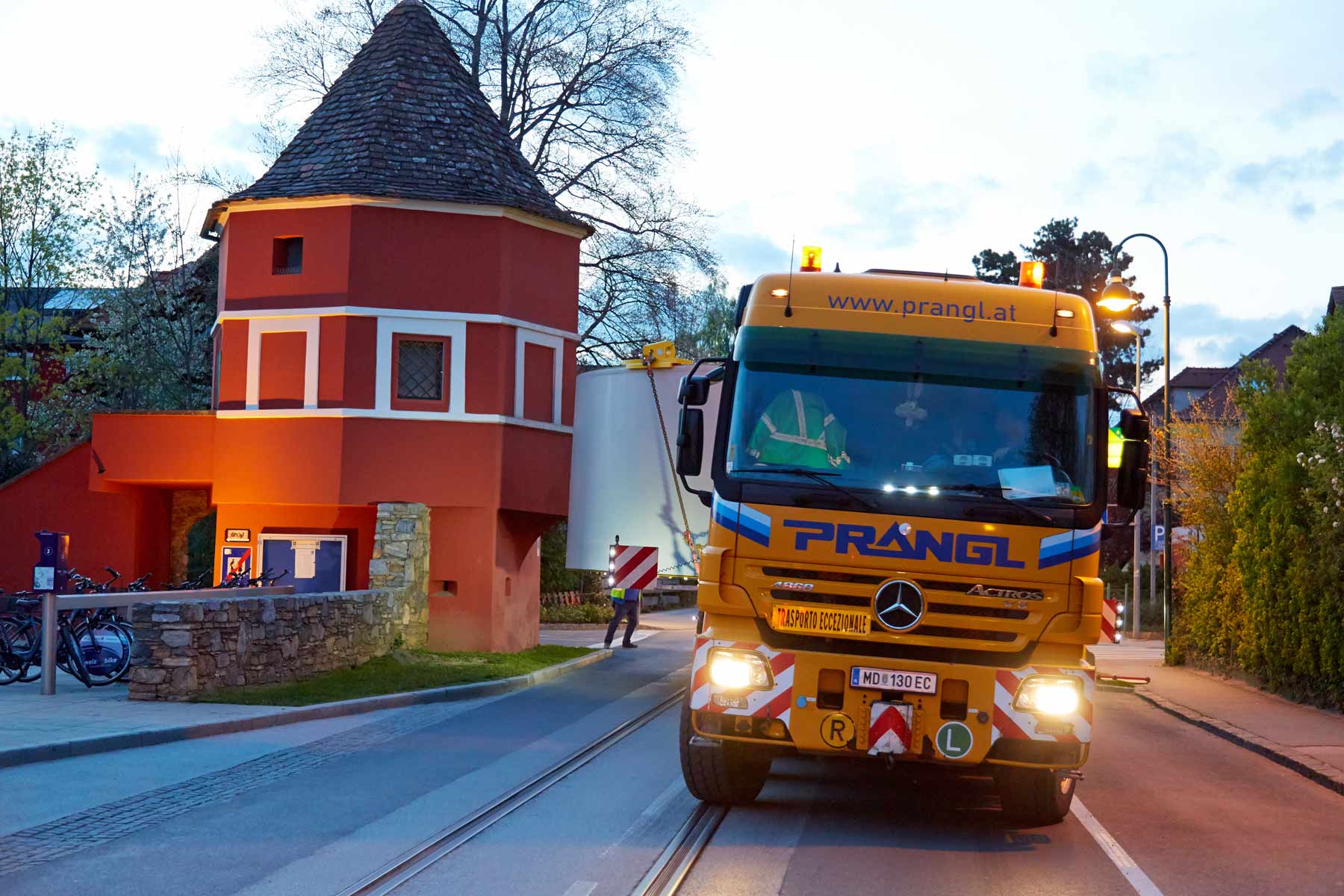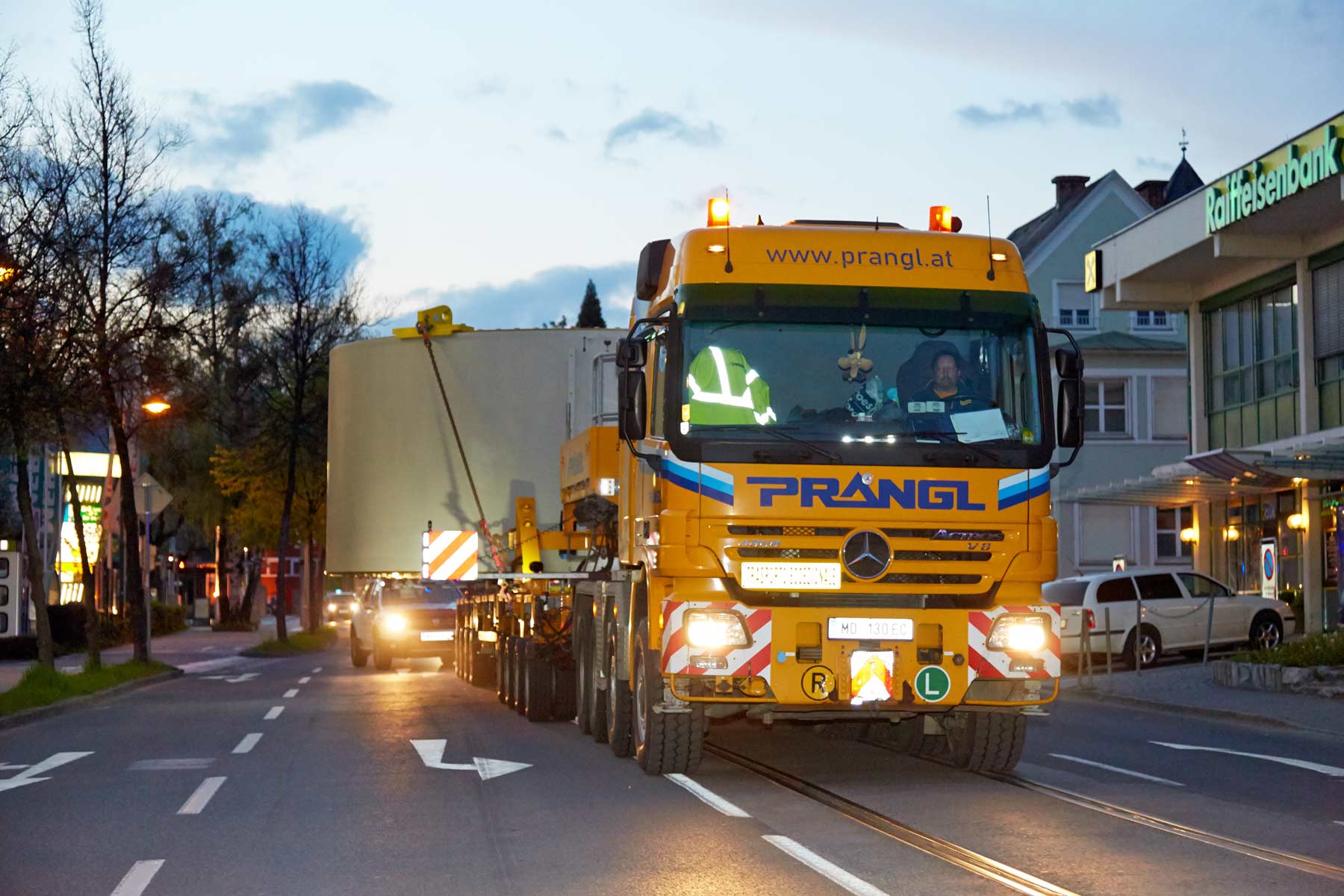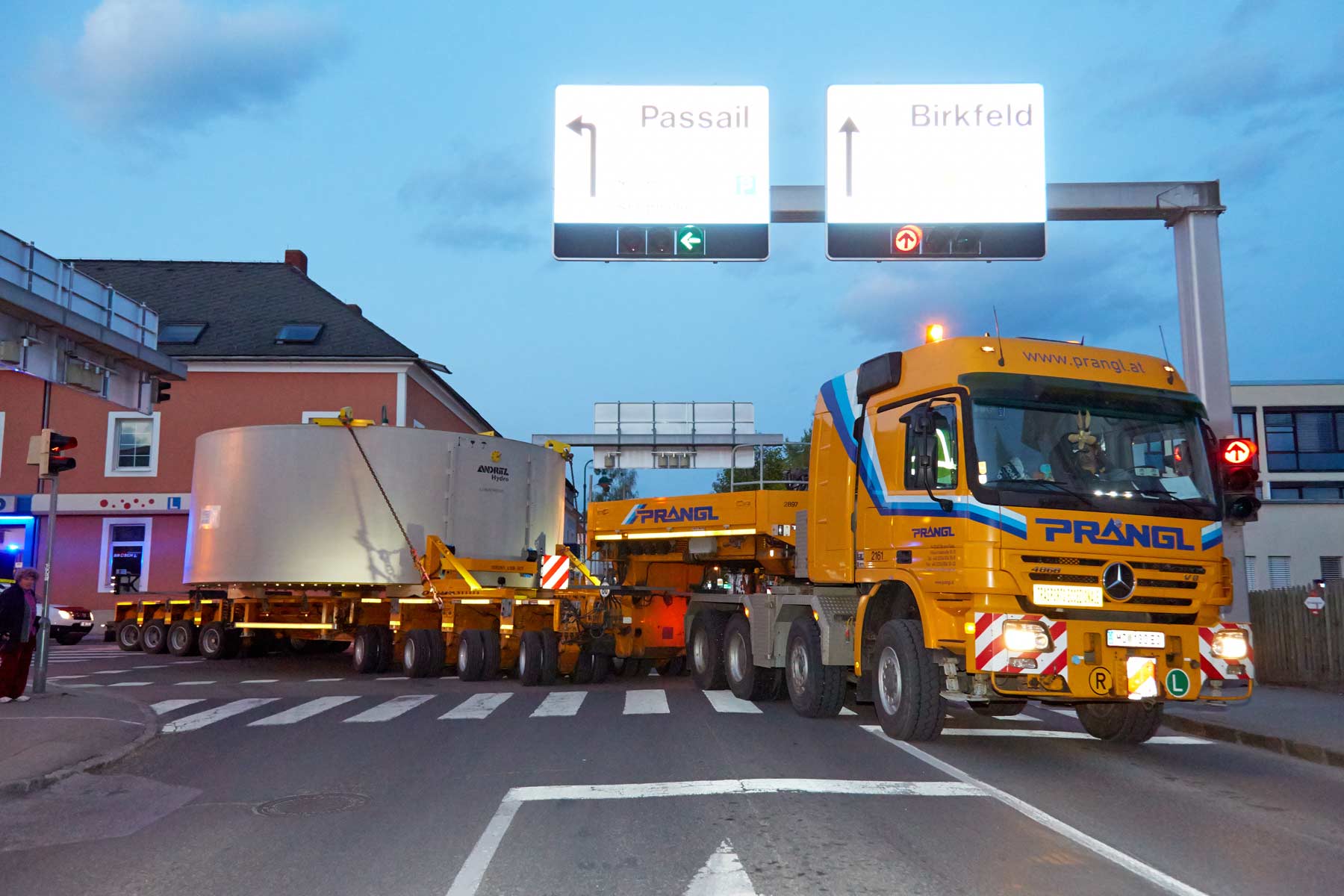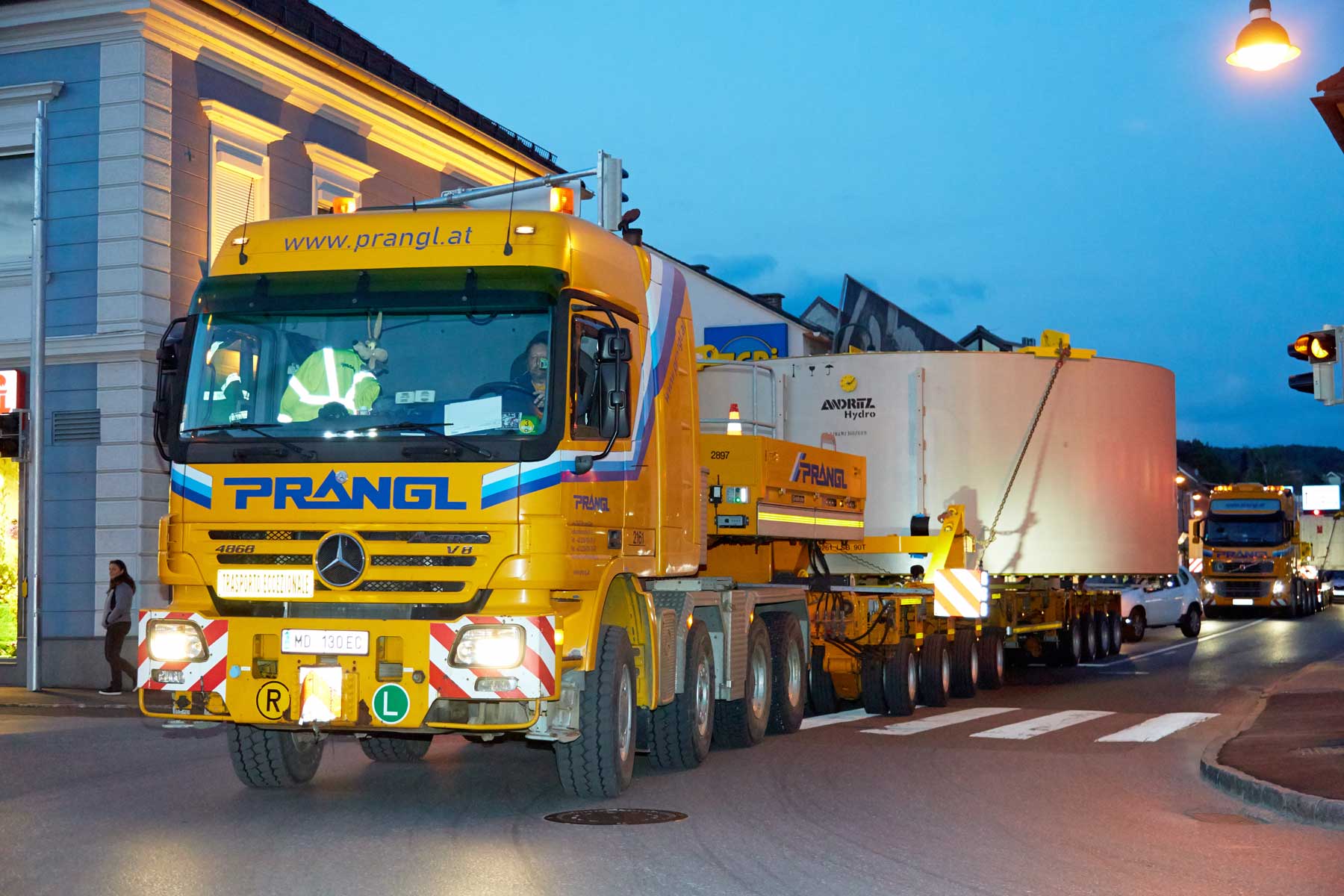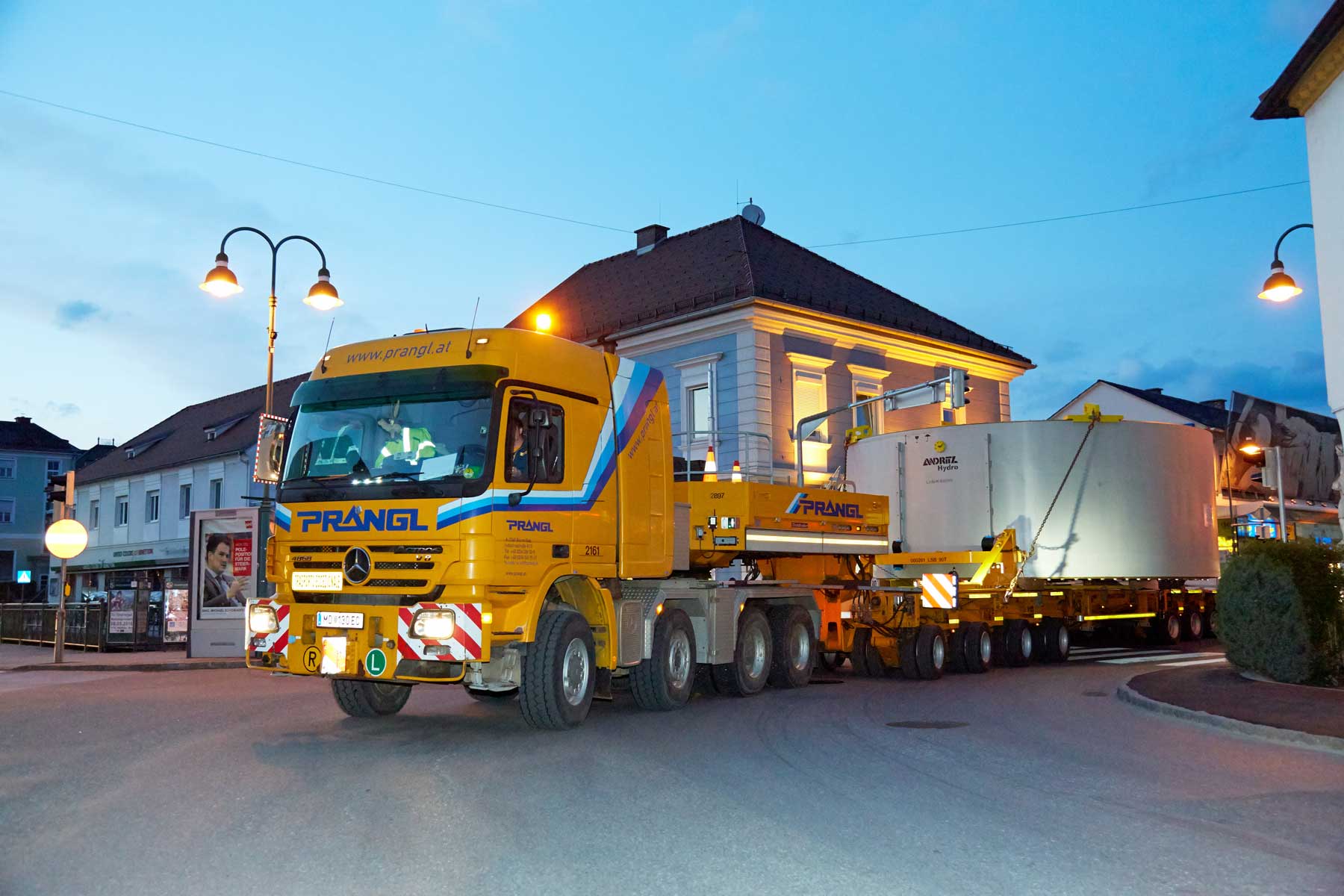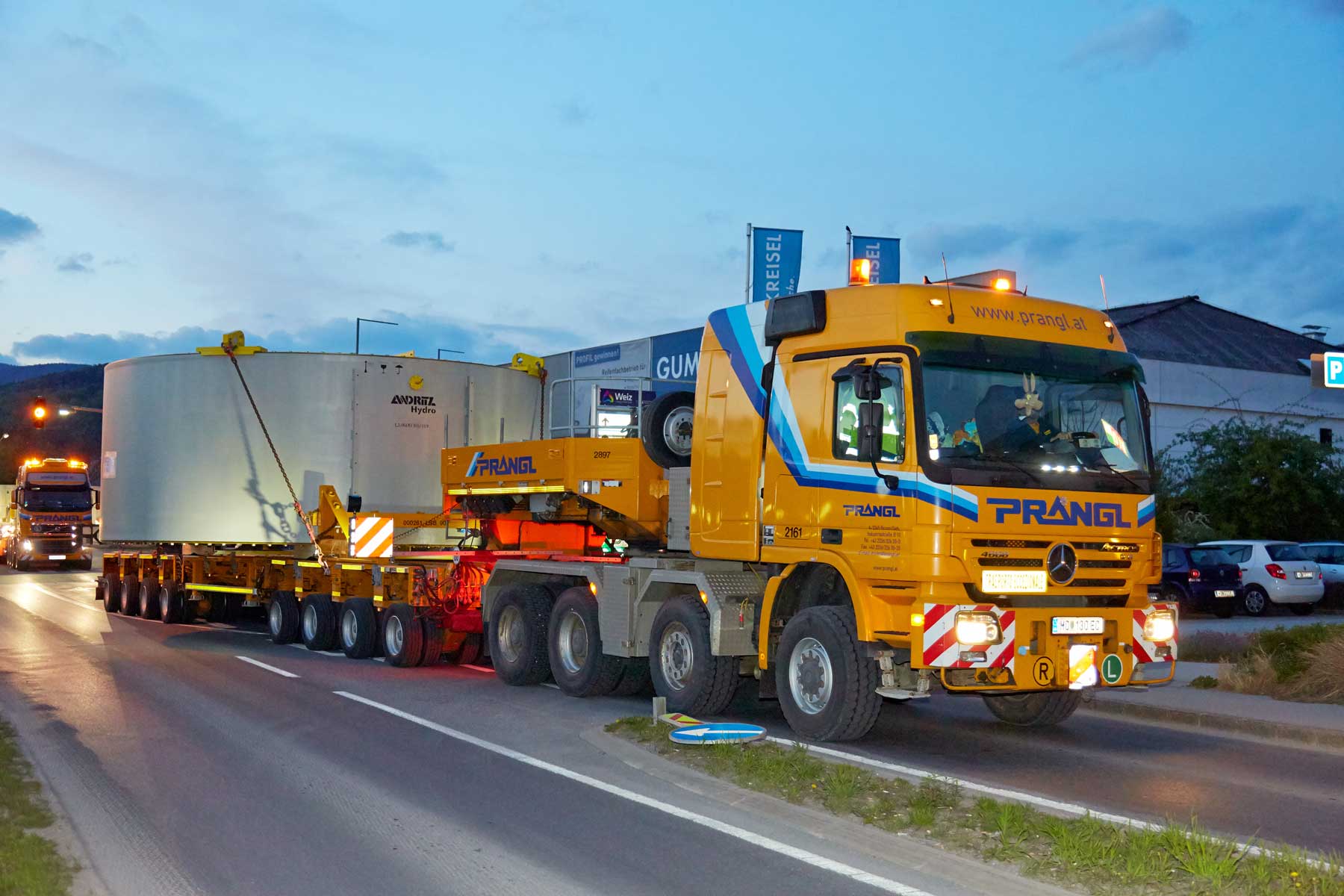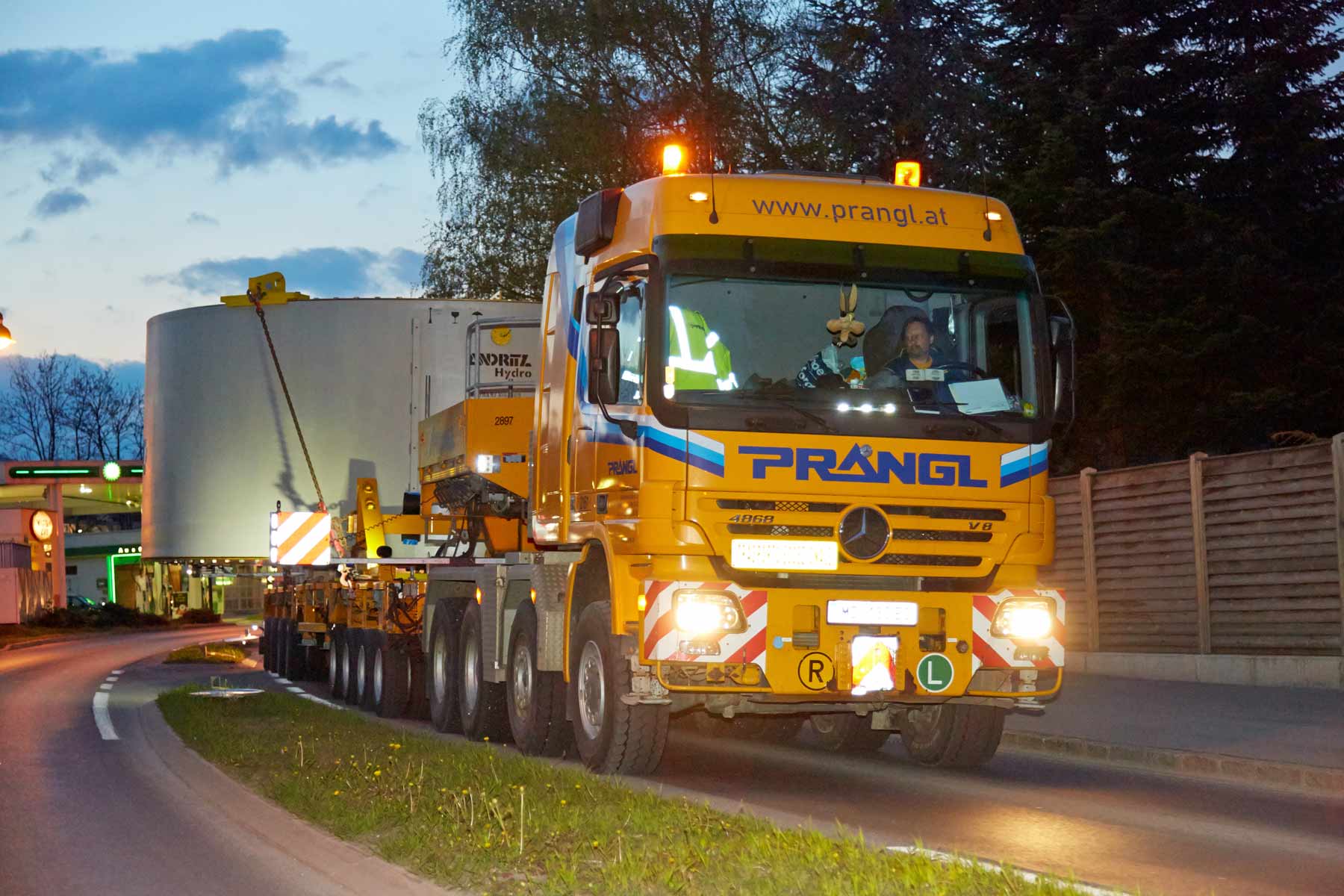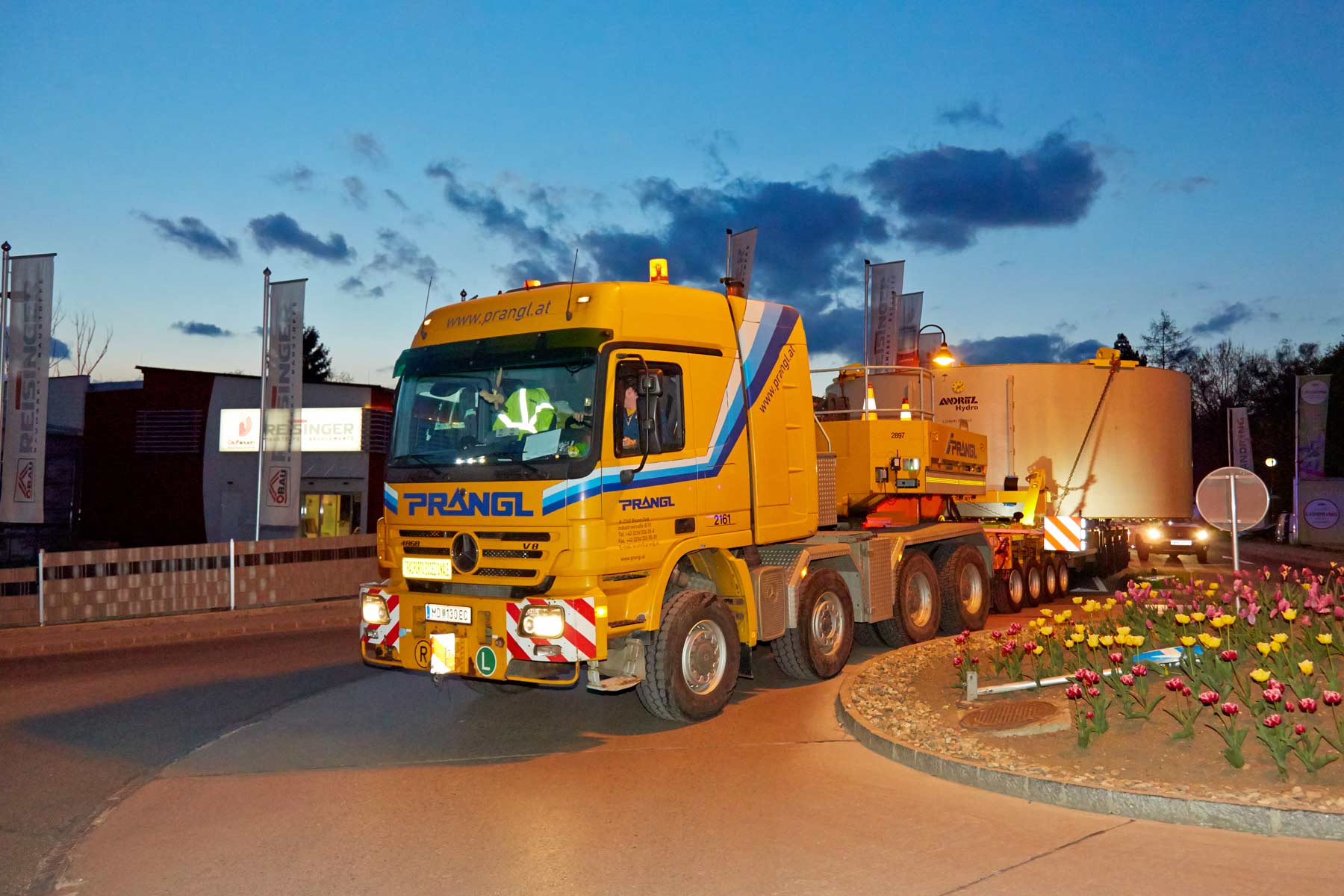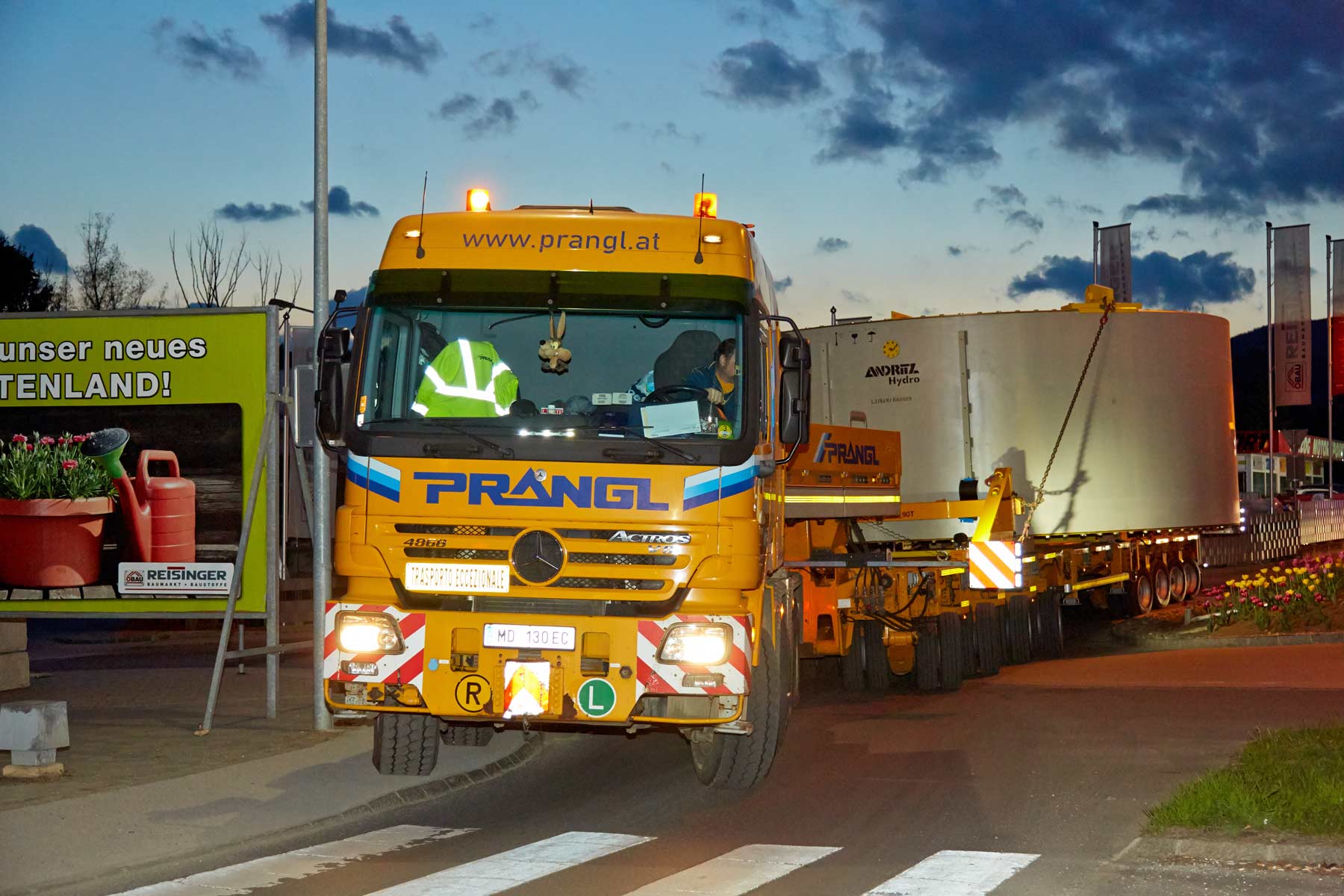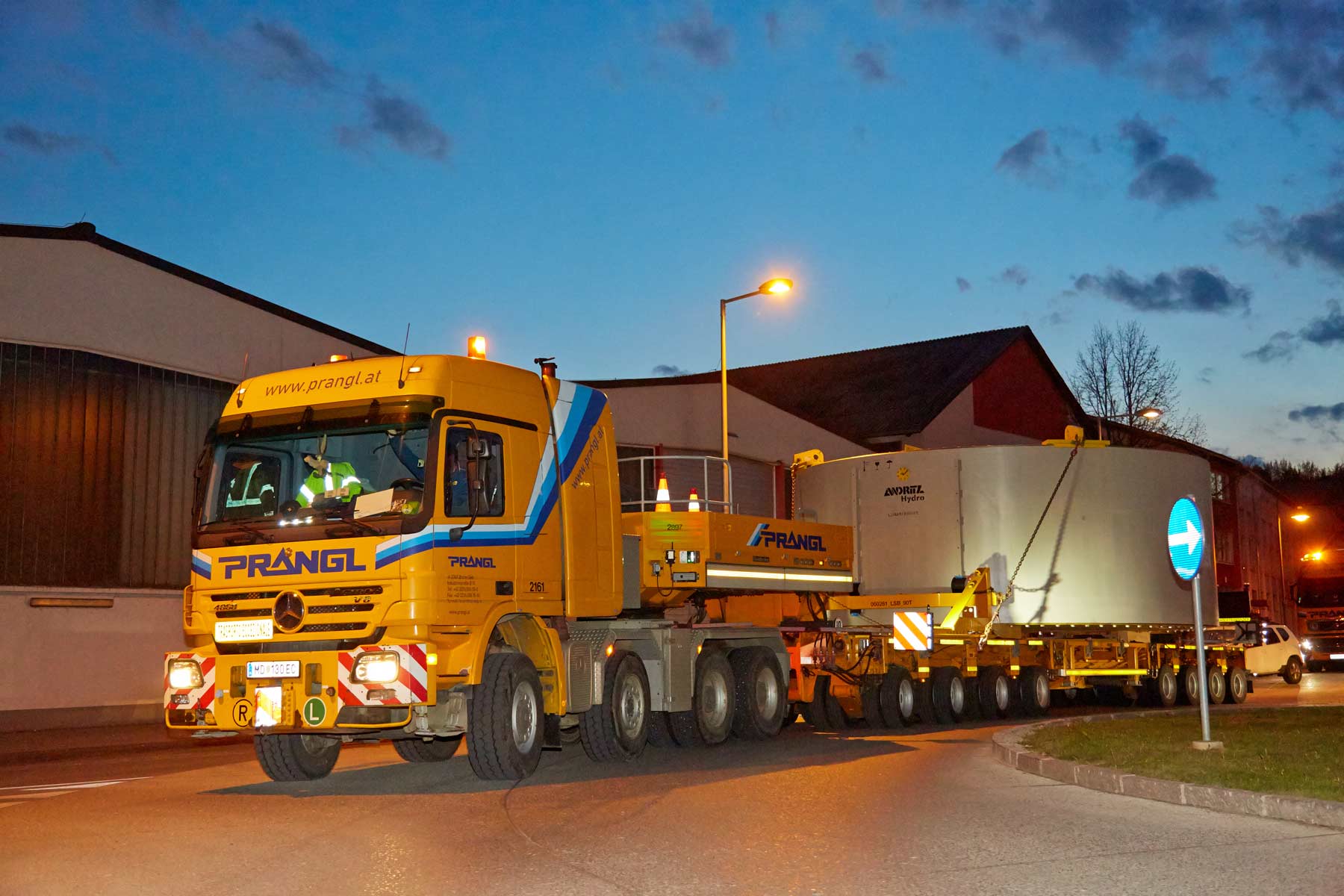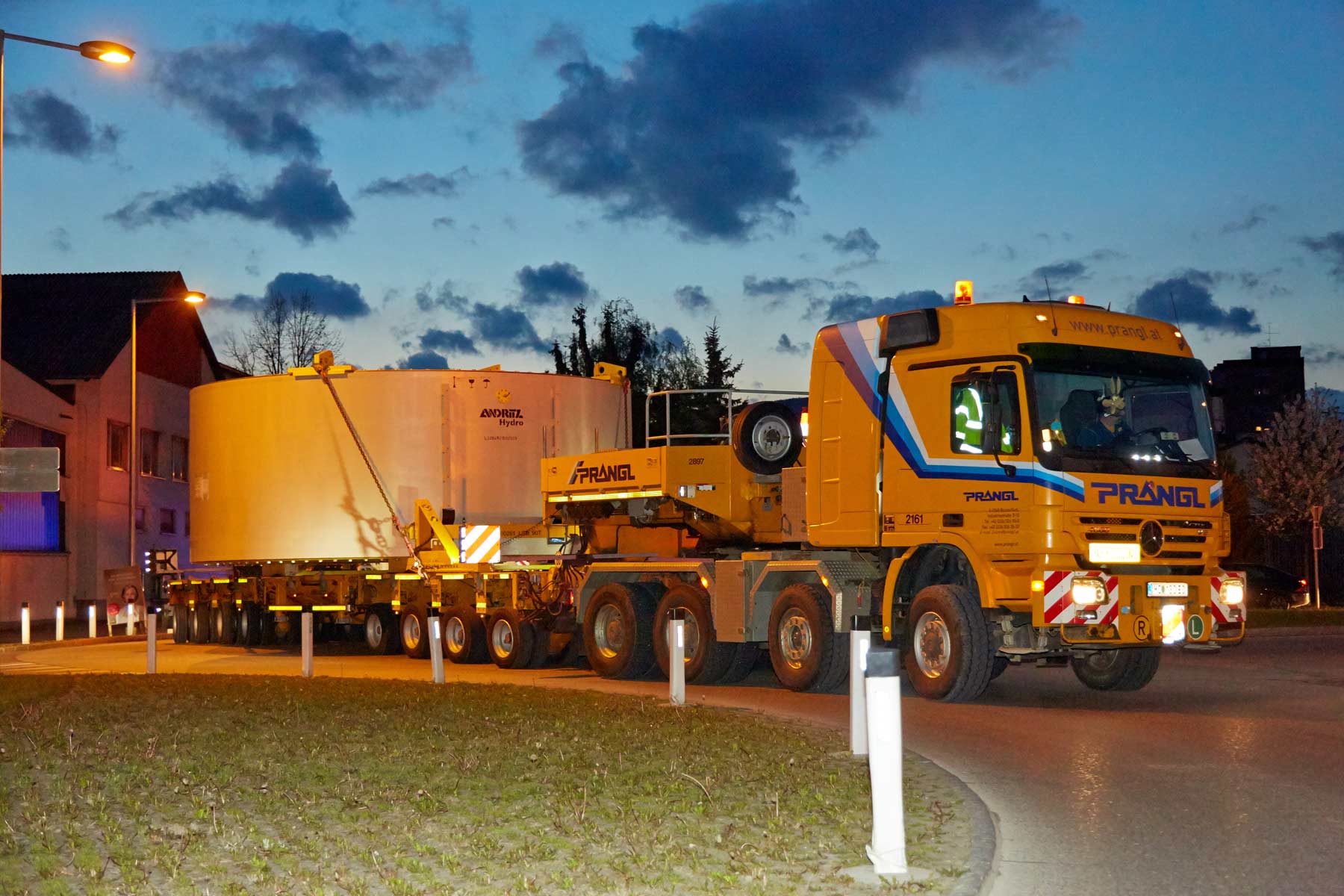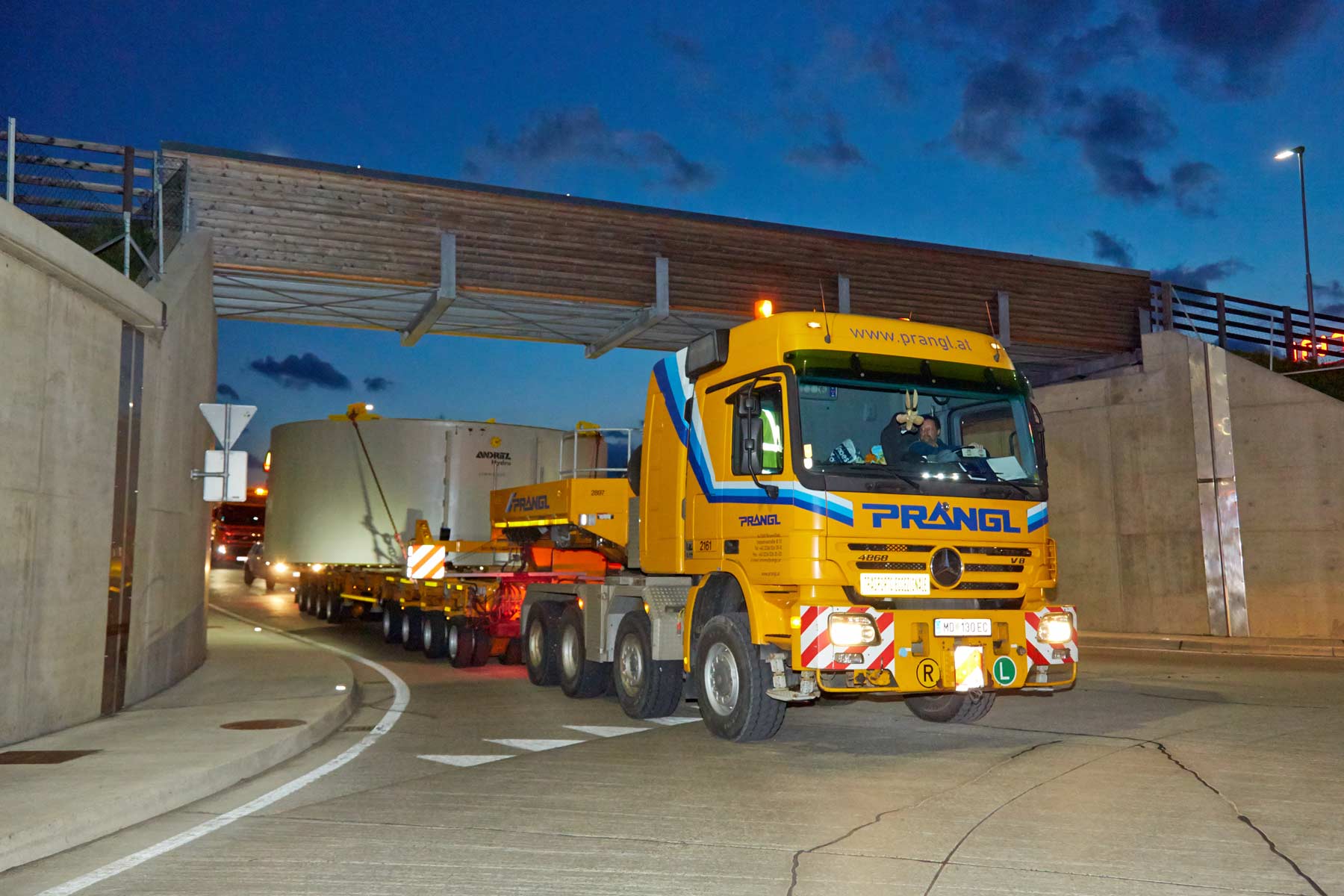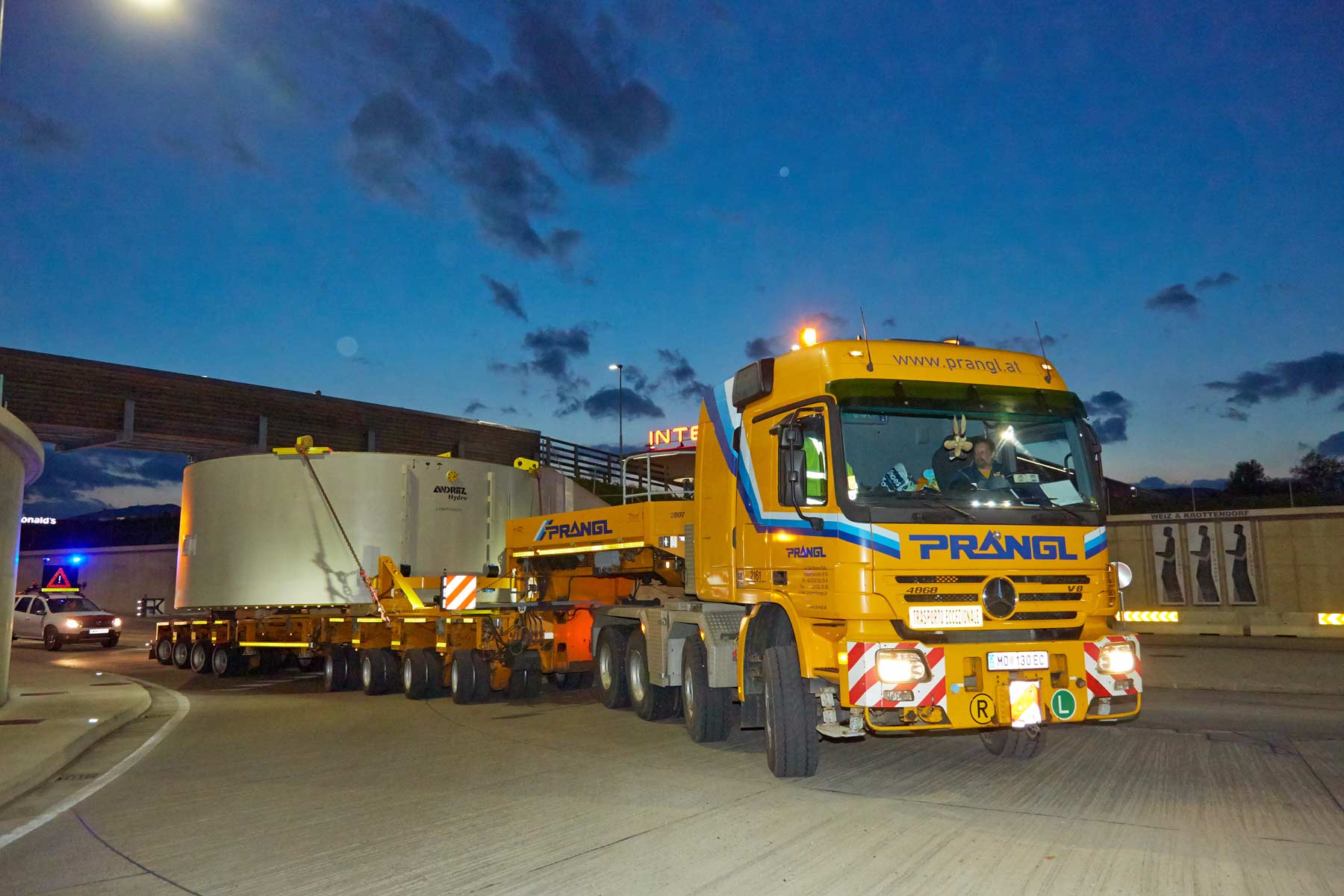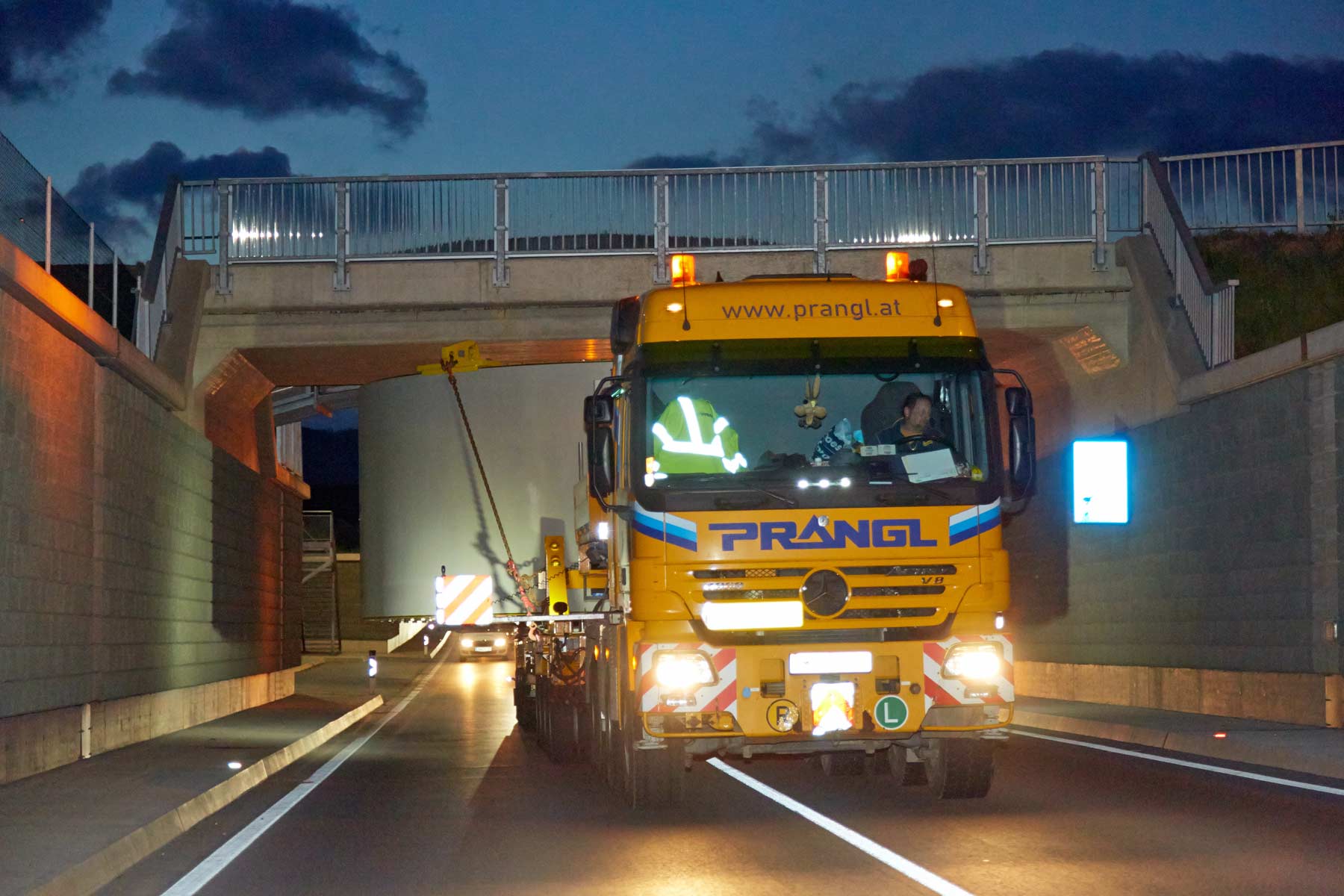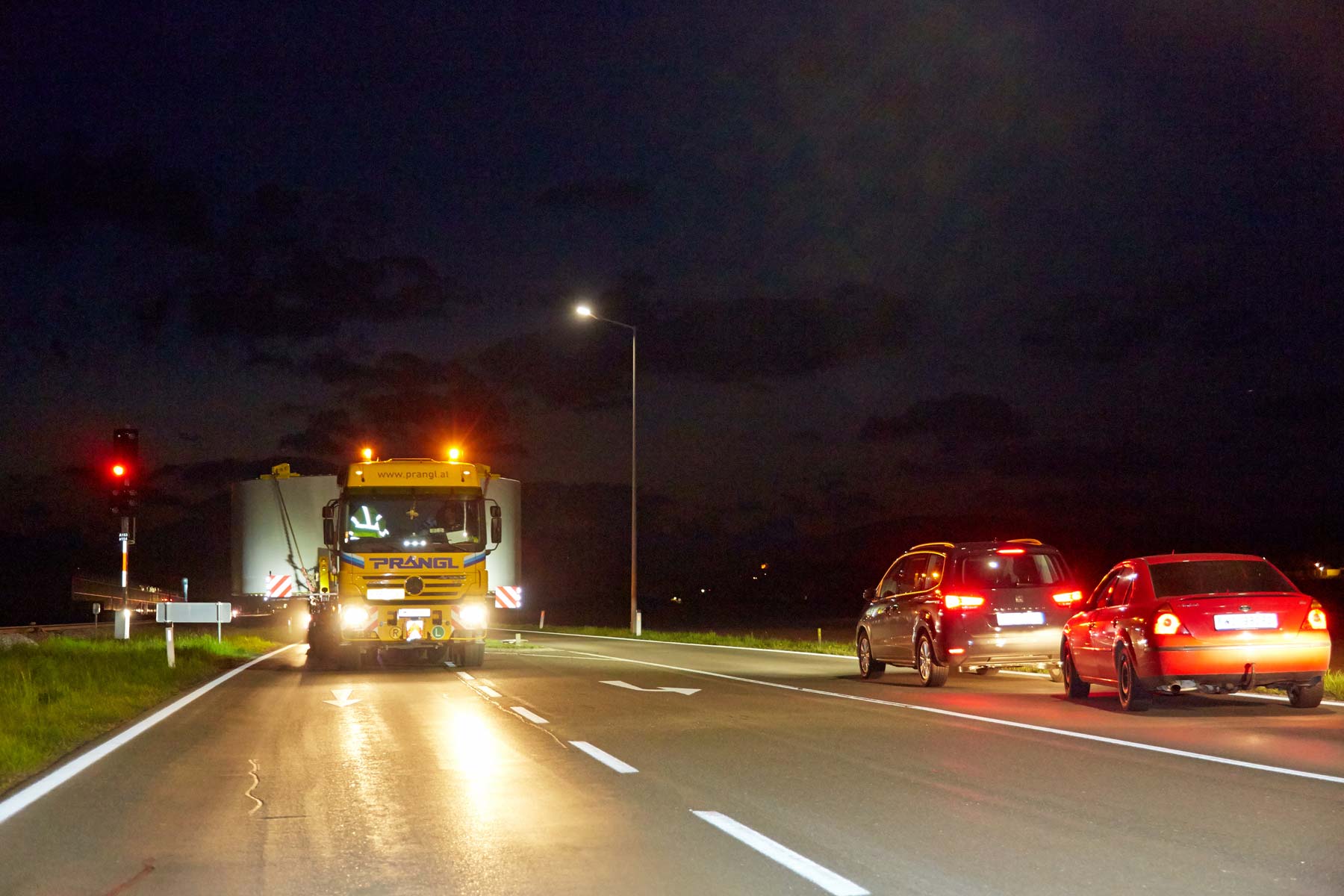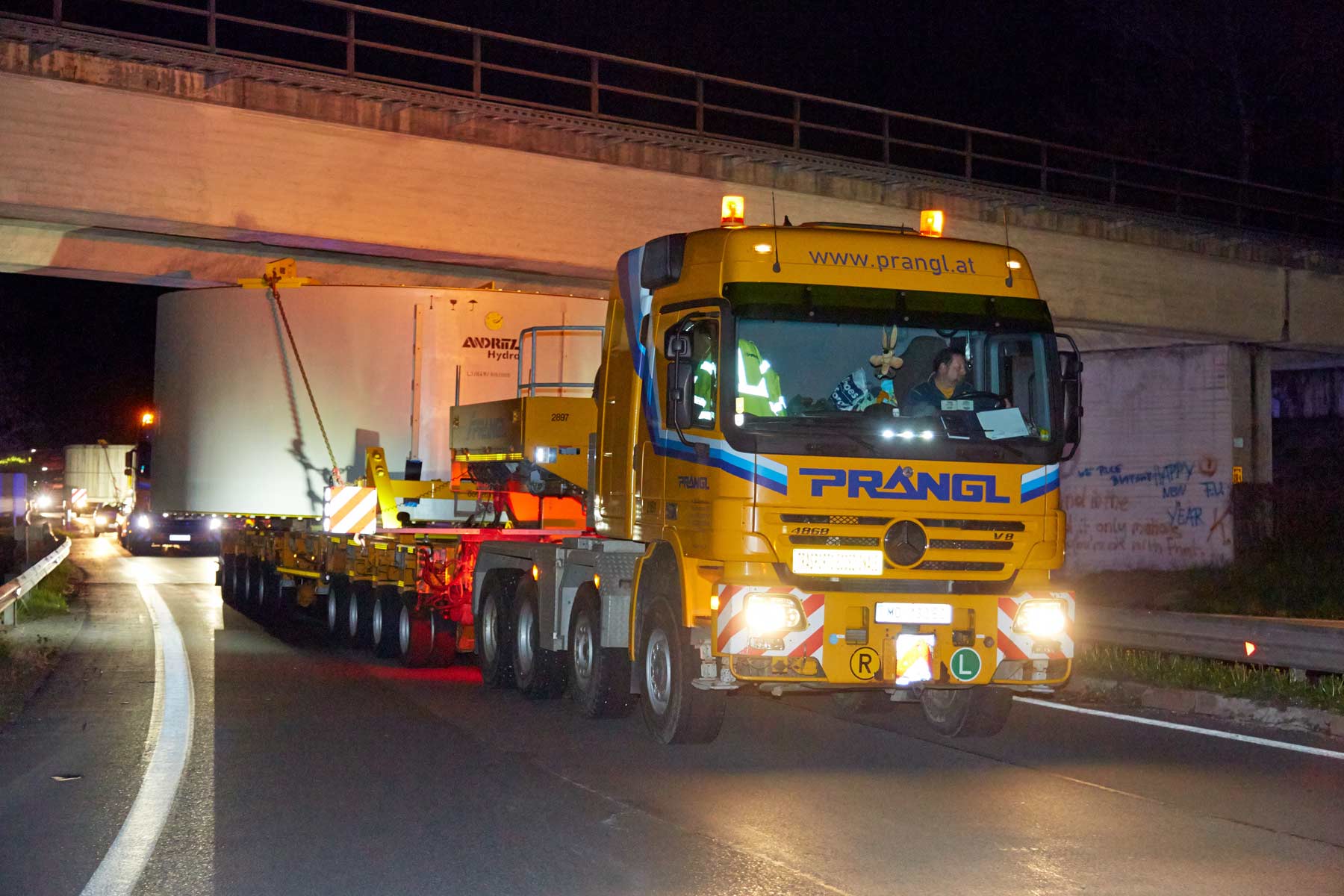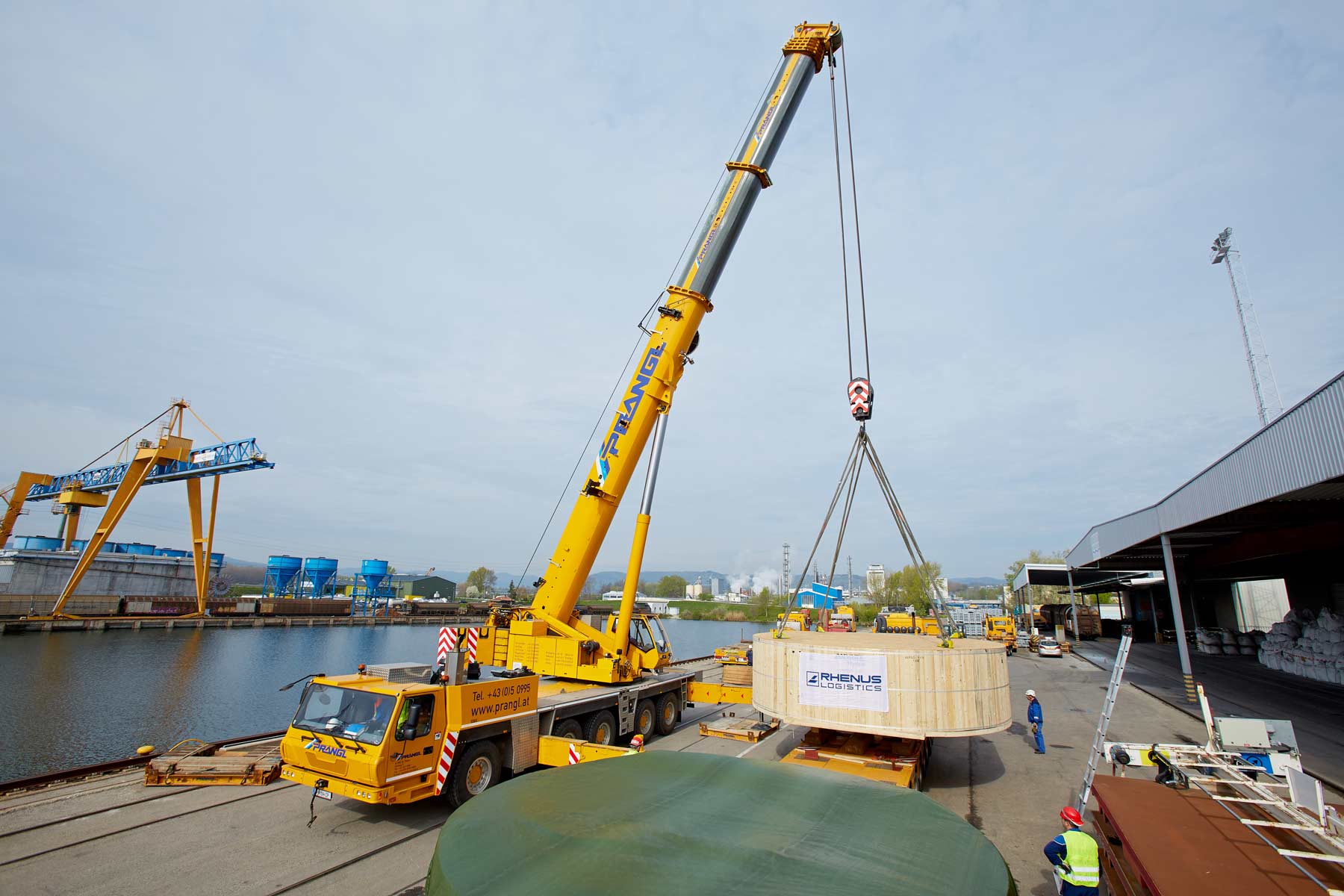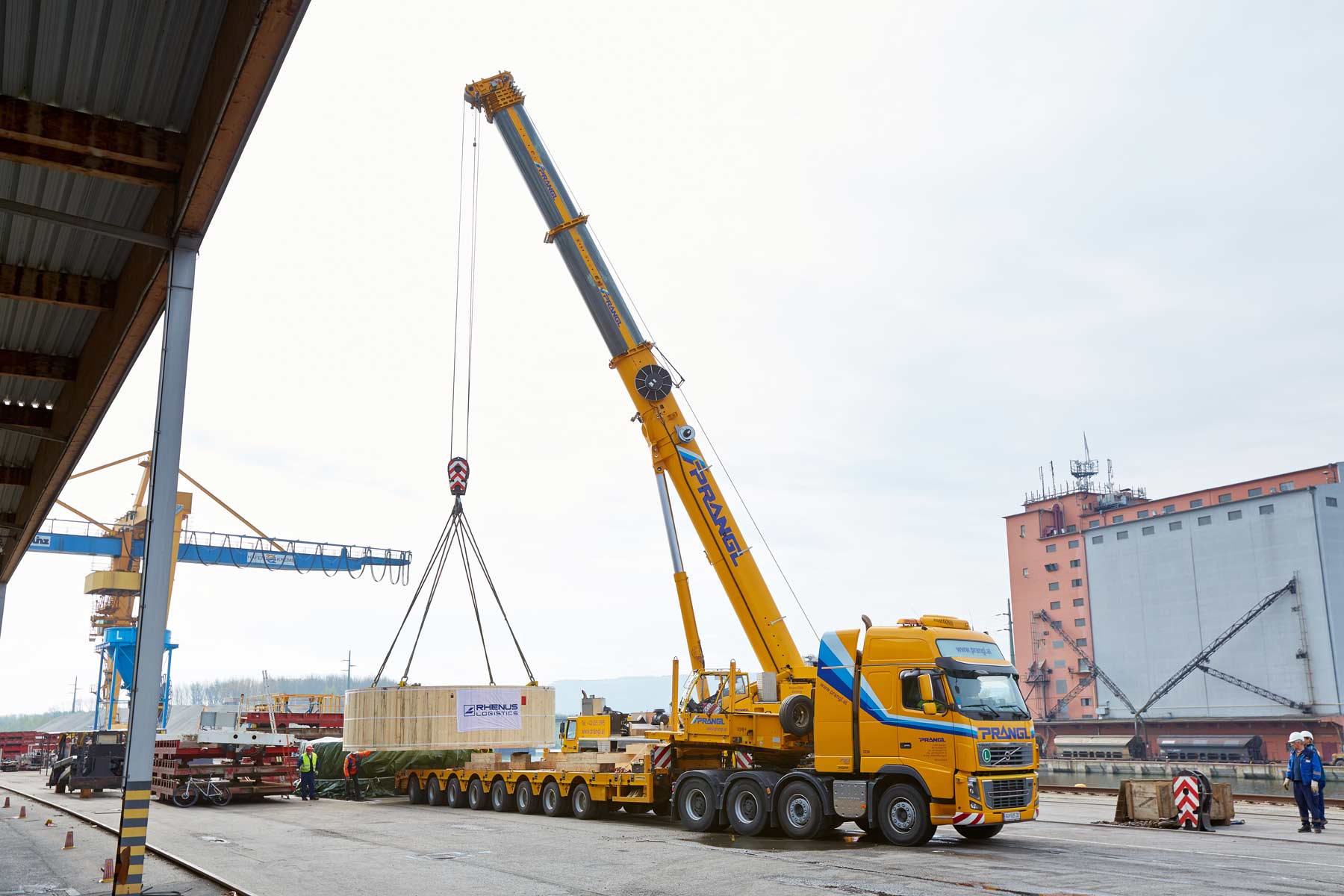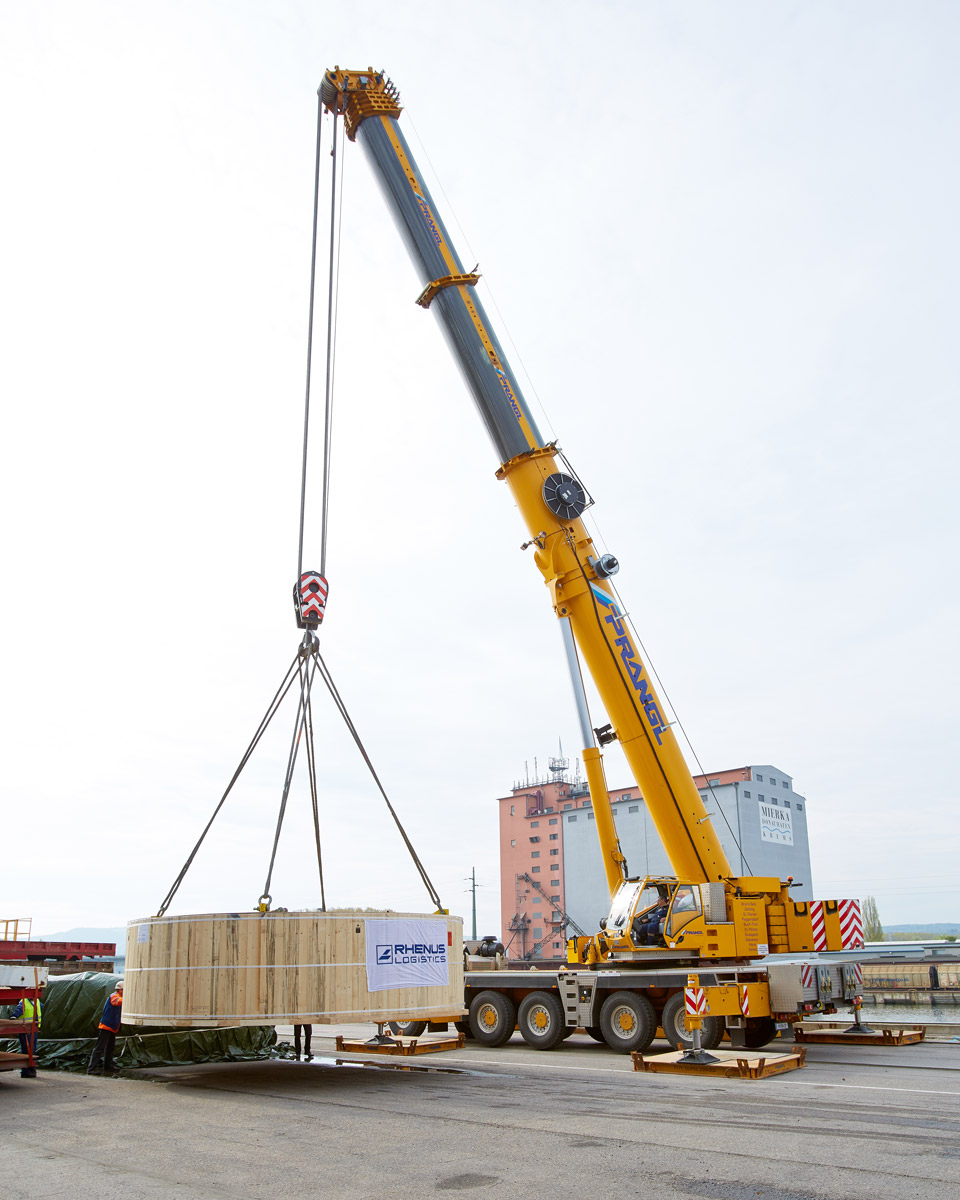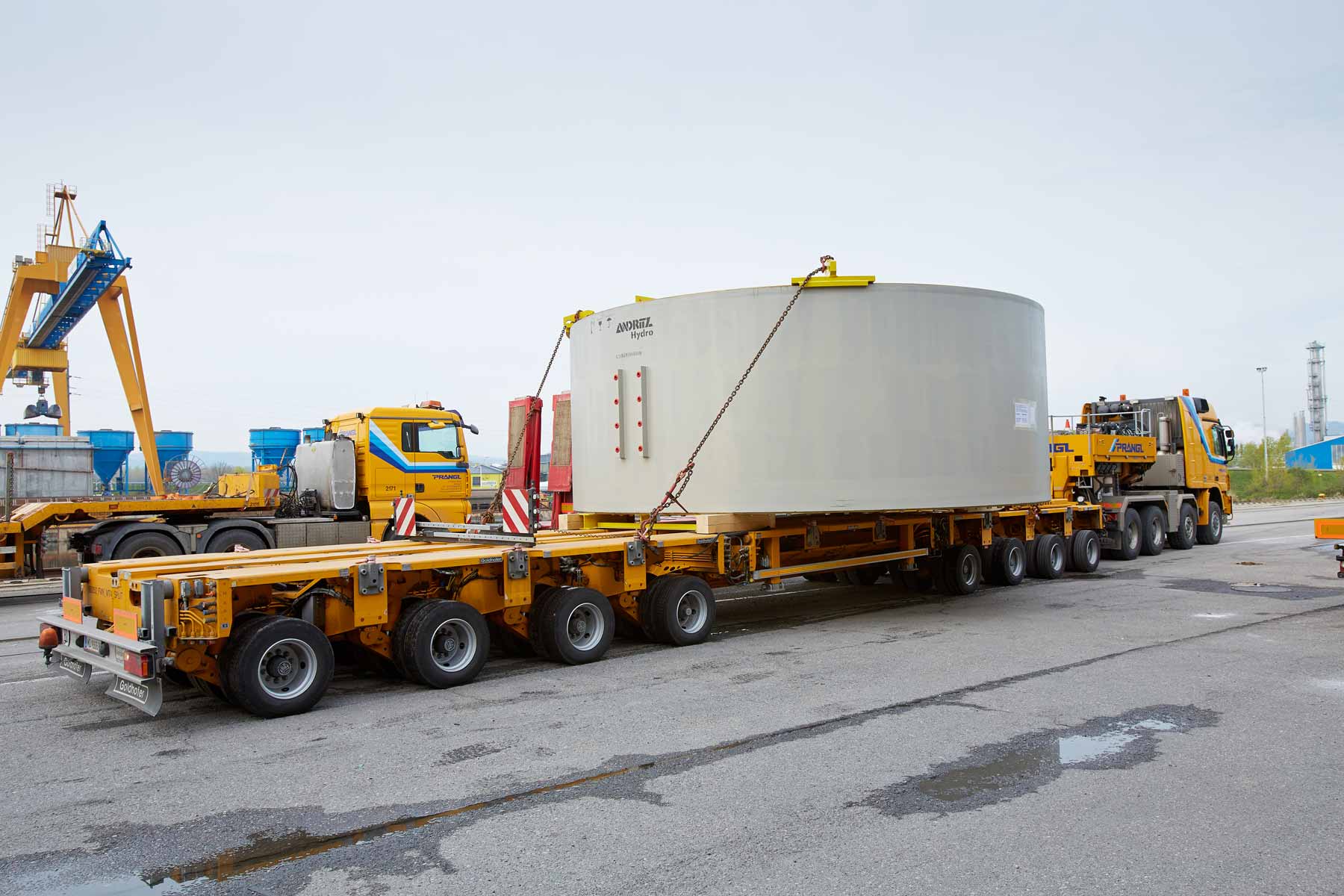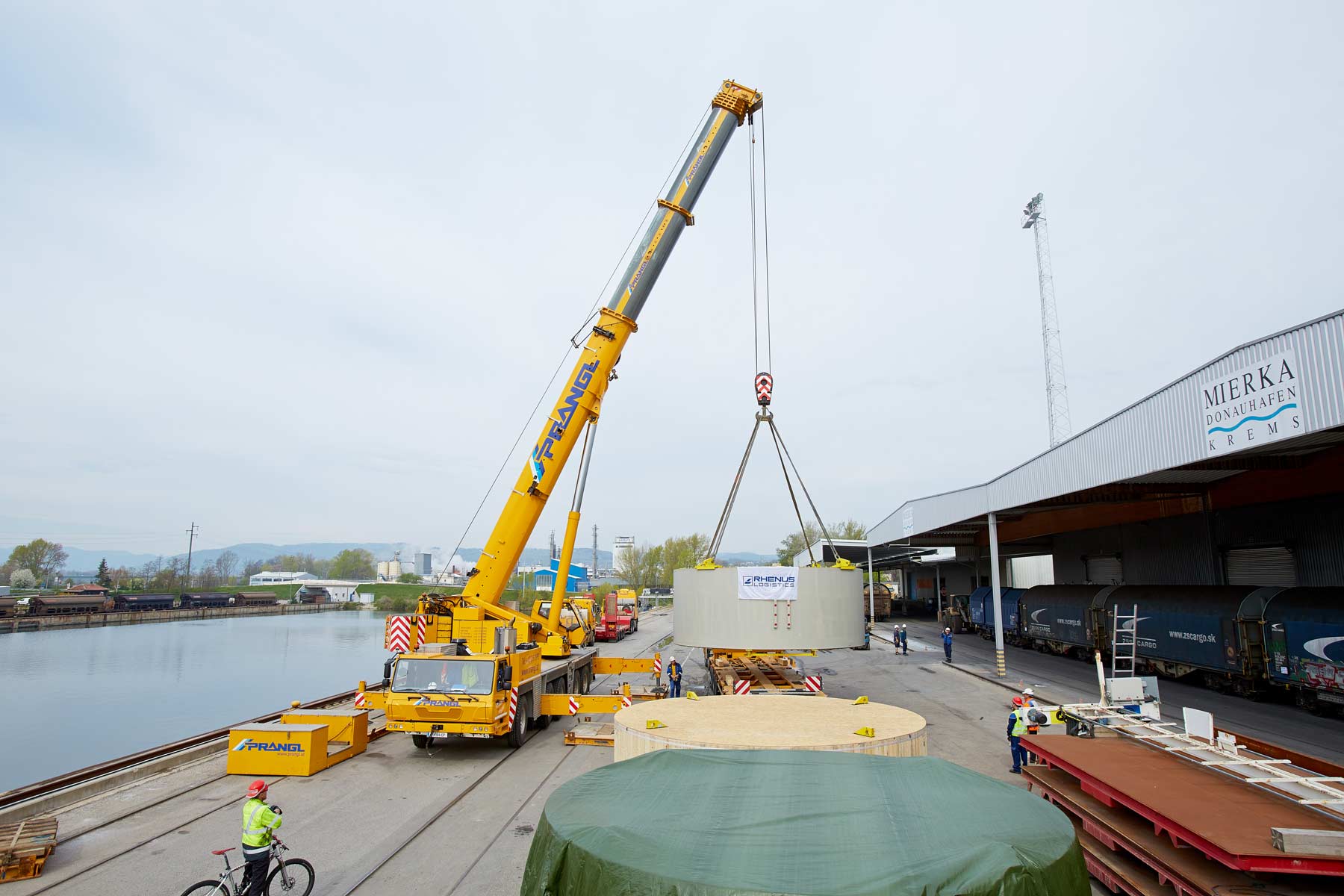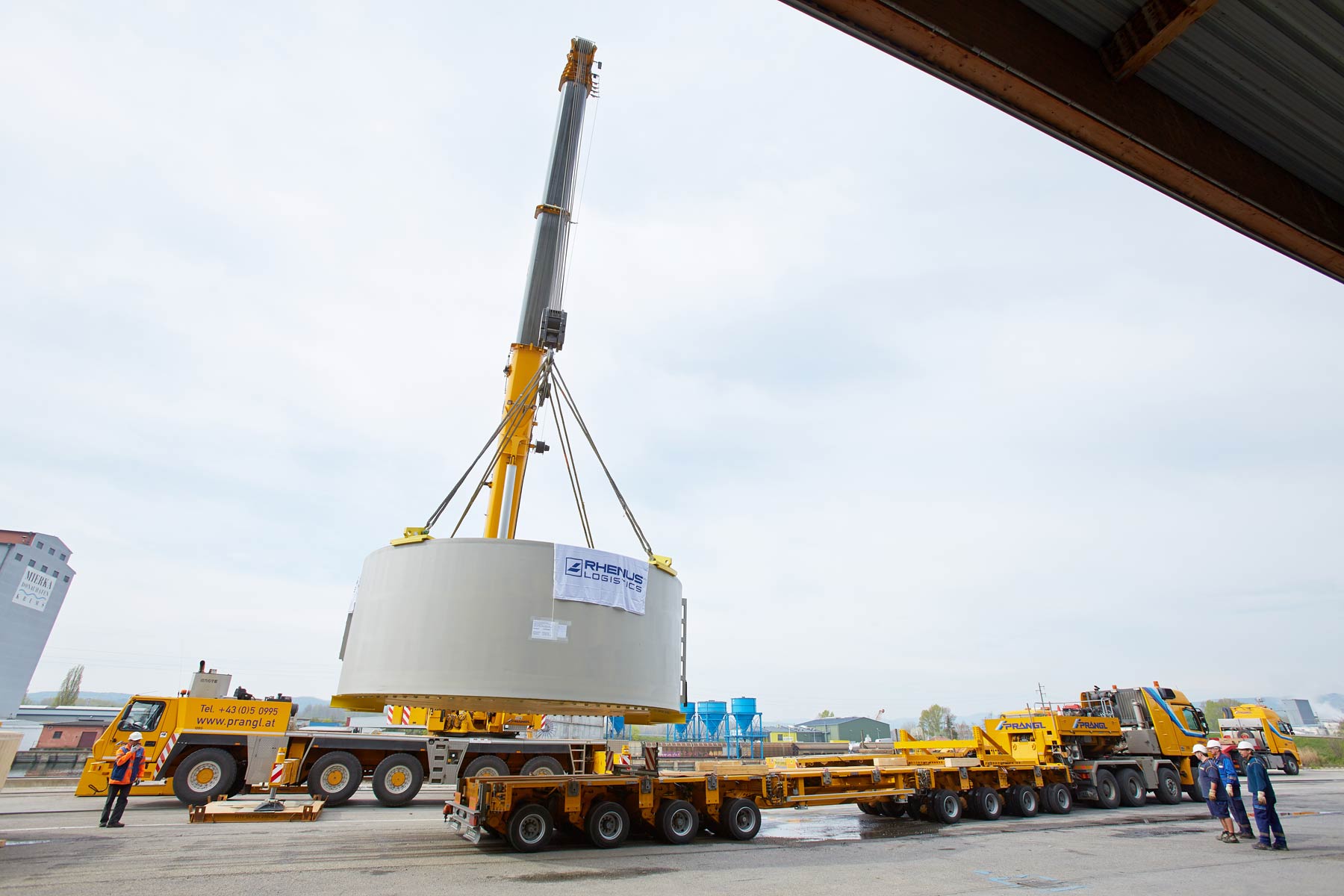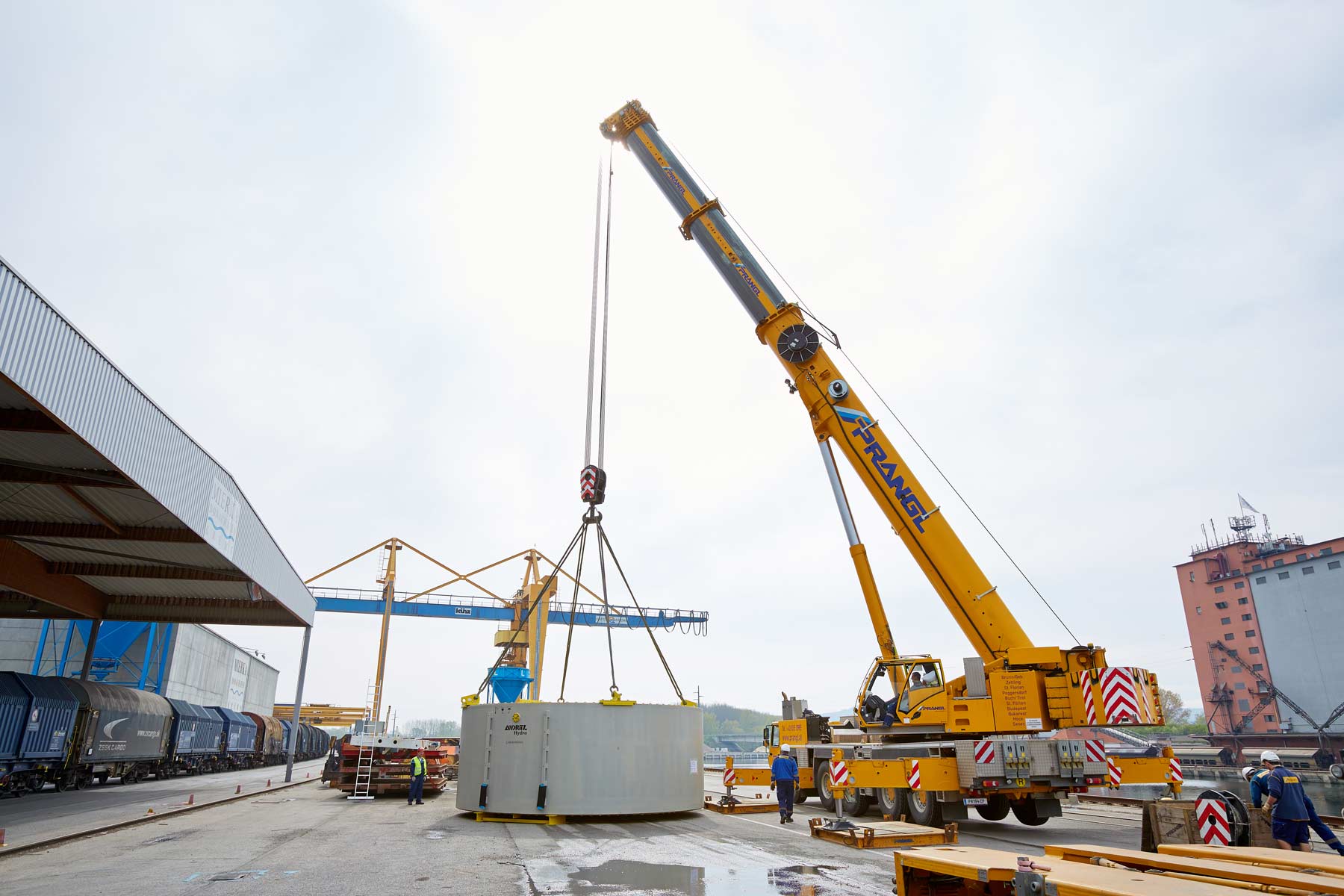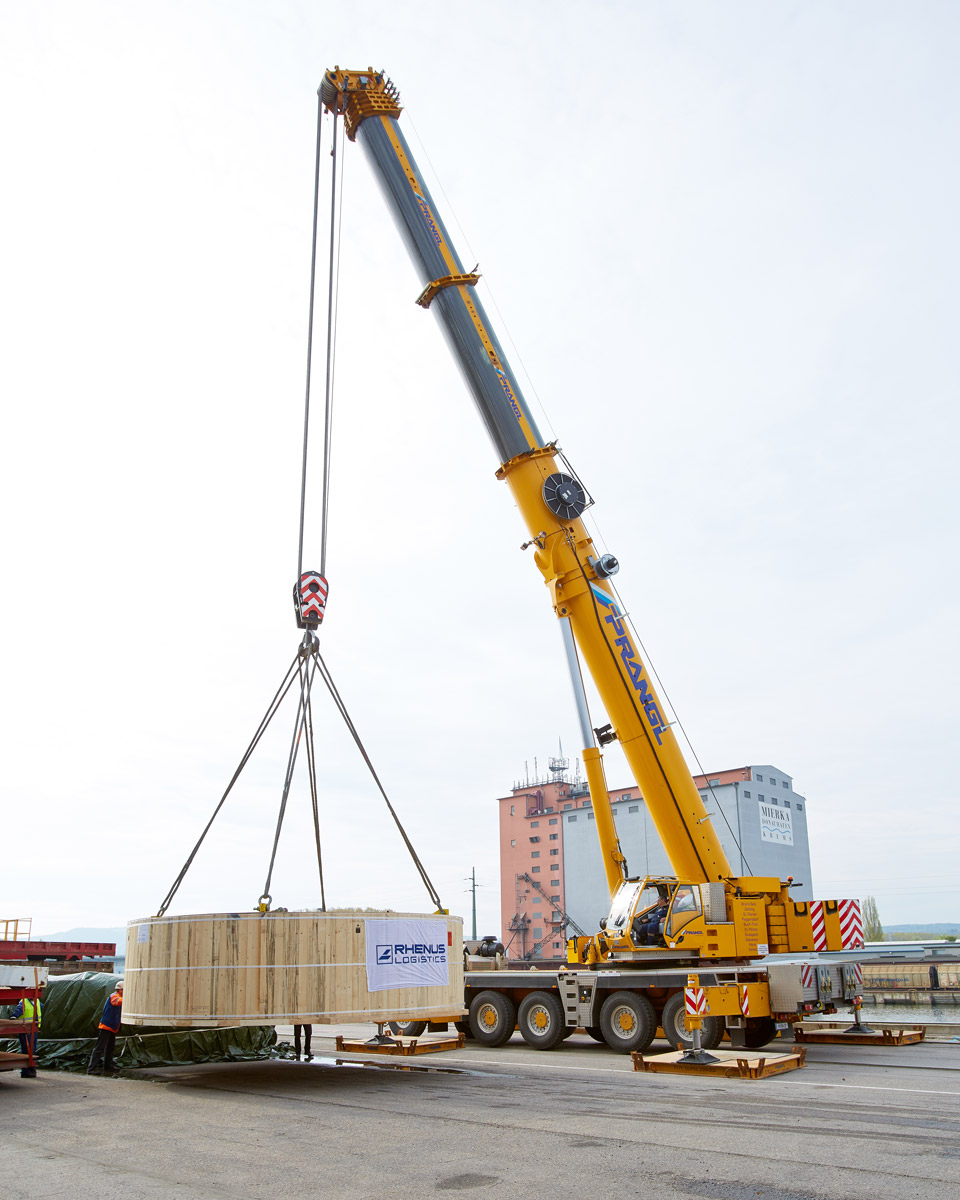 The challenge
Prangl as an expert for special transport
The challenge of special transports with a part width of 6.80 meters, a unit weight of roughly 86 tonnes, manoeuvring through a narrow urban area and professionally unloading a crane "just in time" is the perfect task for the Prangl Team. Prangl has enjoyed an excellent collaboration with the Donauhafen Krems multifunctional service company for many years. It was thus no surprise that Prangl was commissioned with the special transports.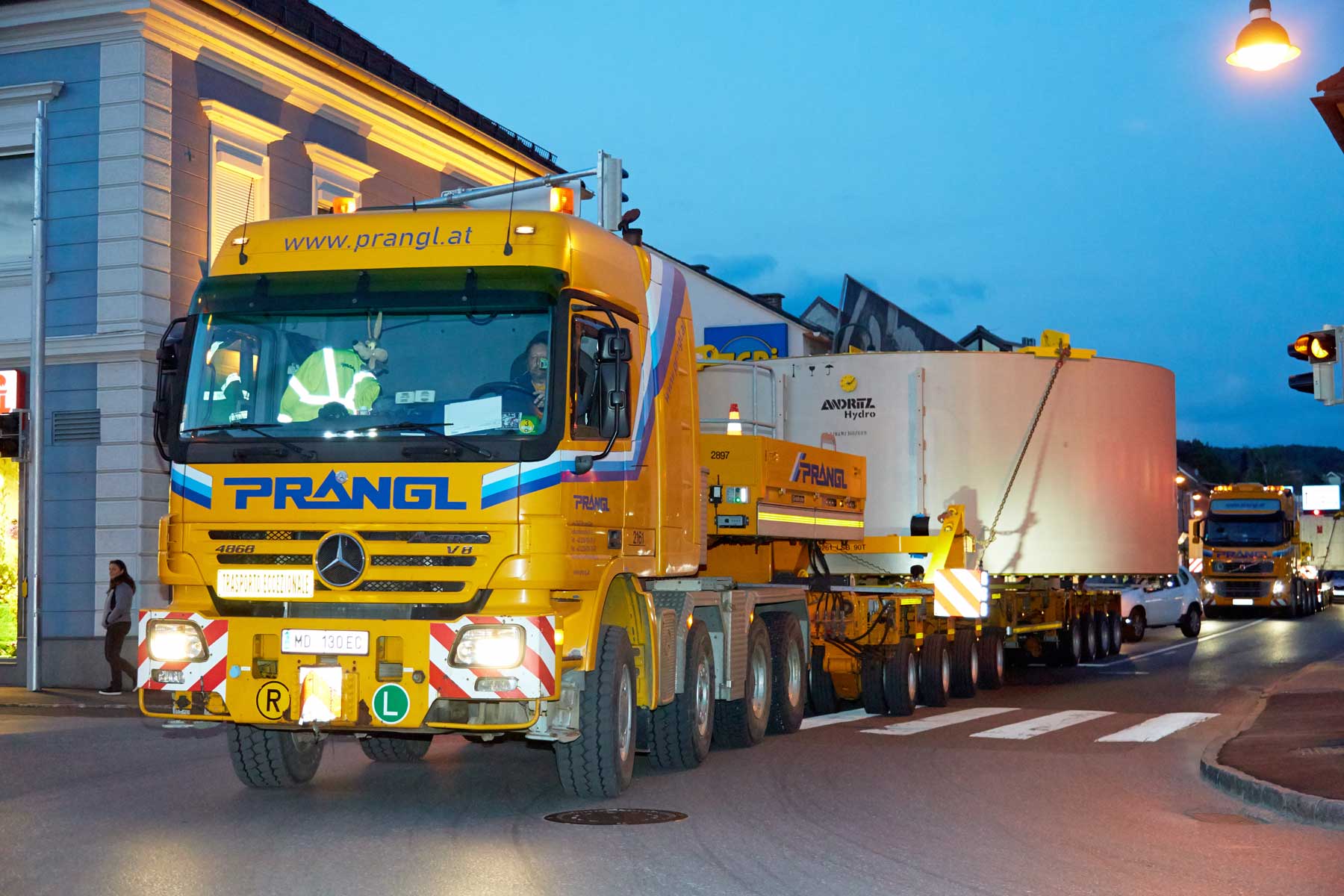 Impressive view for onlookers
Two powerful system parts were to be transported from the Weiz urban area to Krems harbour. The overall vehicle dimensions with a length of 27 meters, a width of 6.80 meters, a height of 4.50 meters and an overall weight of 132 tonnes not only provided an impressive view for the scores of onlookers, it also presented the experts from Prangl with a welcome challenge.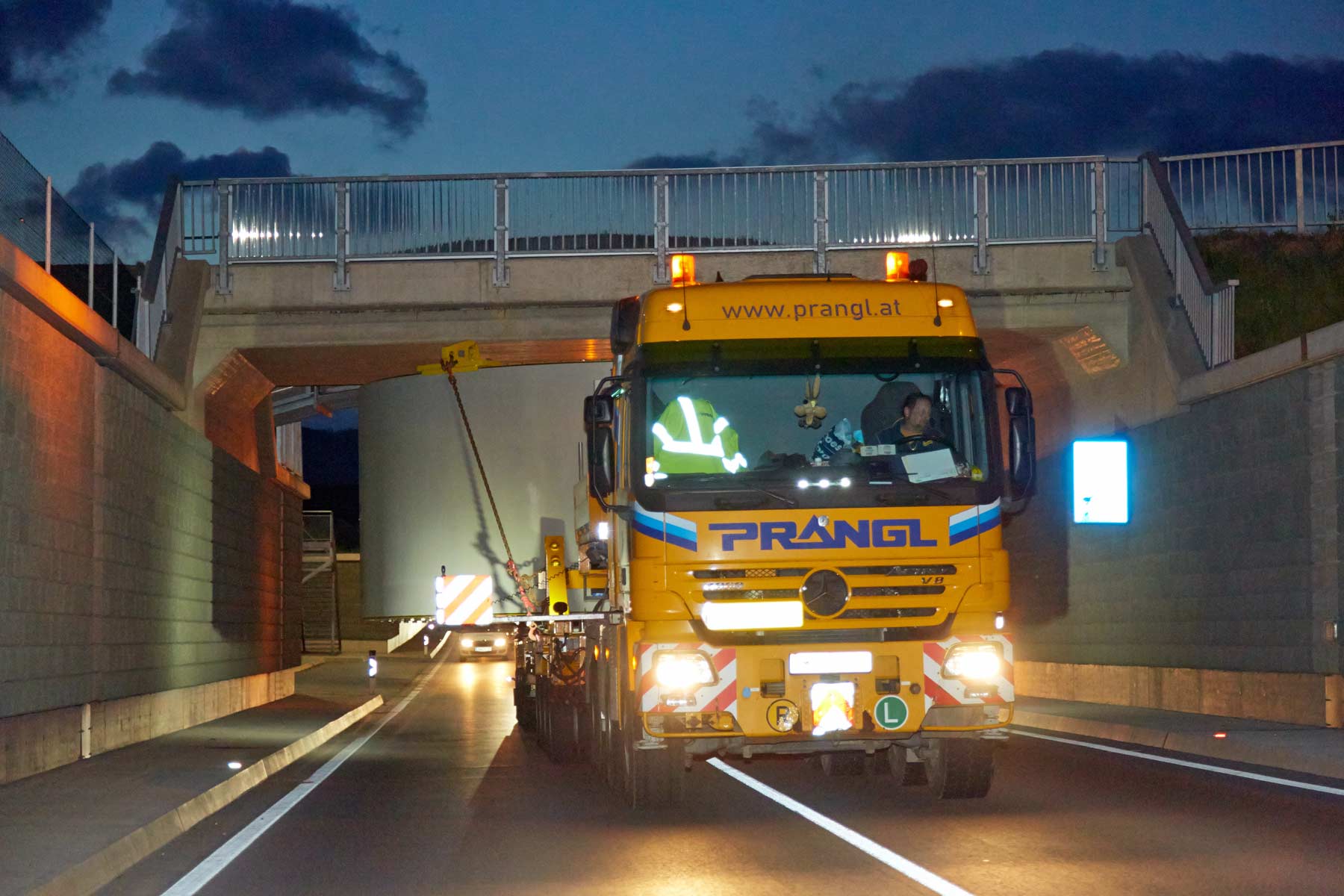 The Prangl team handled narrow bends and construction site areas
In particular, the passage through the city centre of Weiz with some tight bends as well as several construction sites near the A2 Autobahn demanded all the skills of the experienced drivers. Thanks to the meticulous advance transport planning as well as the perfect teamwork of the well-coordinated on-site Prangl team, these situations were tackled with ease. The two special transports travelled in a convoy for approximately seven and half hours arriving at the harbour as planned. A 220-tonne telescopic crane was deployed at the harbour in advance and was used to professionally unload the two parts with the utmost care.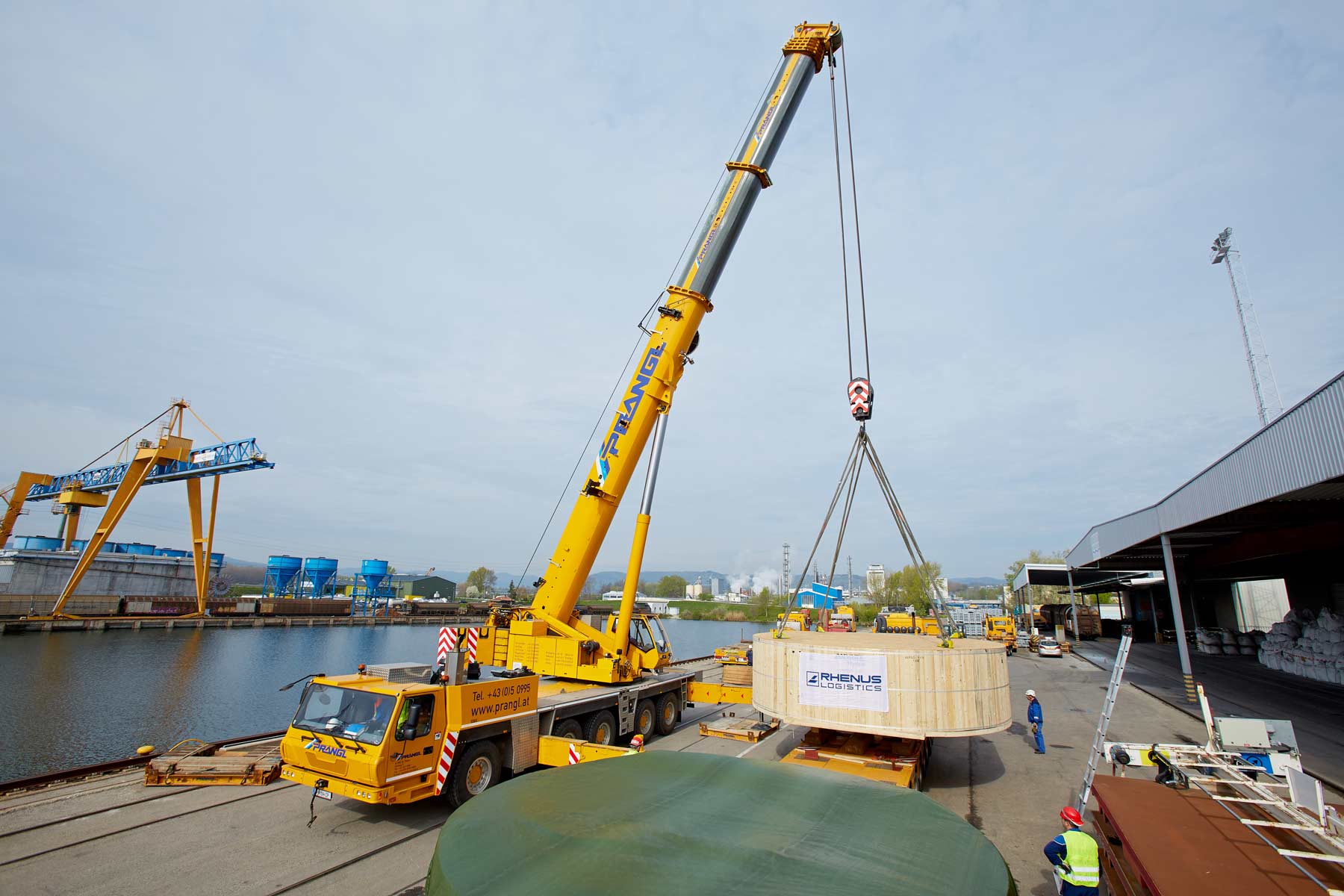 Crane unloading in the Donauhafen Krems as a crowning achievement
The two system components were subsequently shipped by a separate barge from the Krems harbour to the North Sea port. The Prangl Team was pleased to have carried out the two special transports to the Donauhafen Krems service company as well as the subsequent crane unloading operation to the complete satisfaction of the customer. Once again, Prangl proved itself a trustworthy and reliable service provider and also contributed to successfully completion of a complex logistics chain.