September 2015
Medaustron
Prangl has lifted a magnet for the particle accelerator into the cancer centre in Wiener Neustadt.
Date:
August 2015 – September 2015
Sales:
Klaus Obertscheider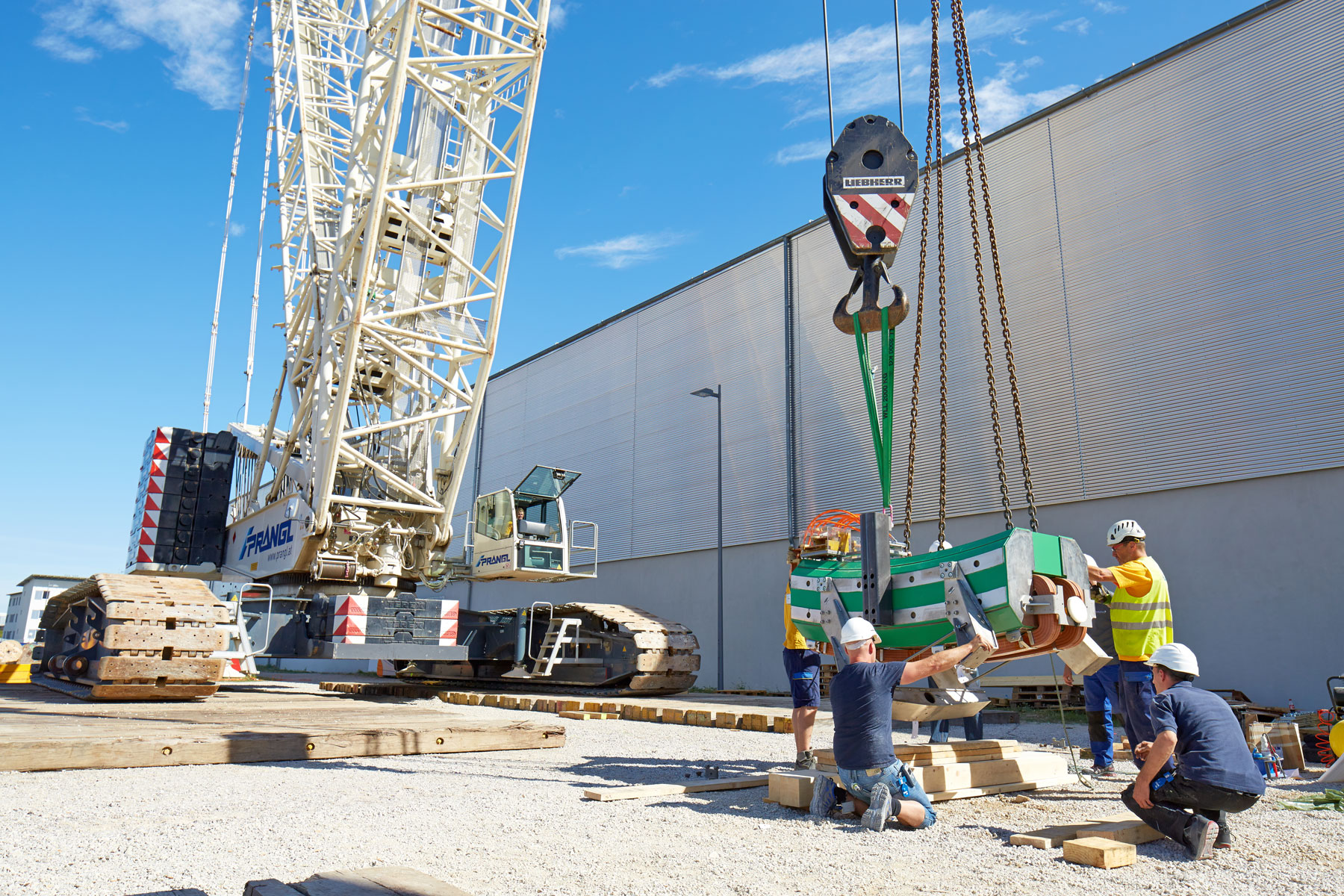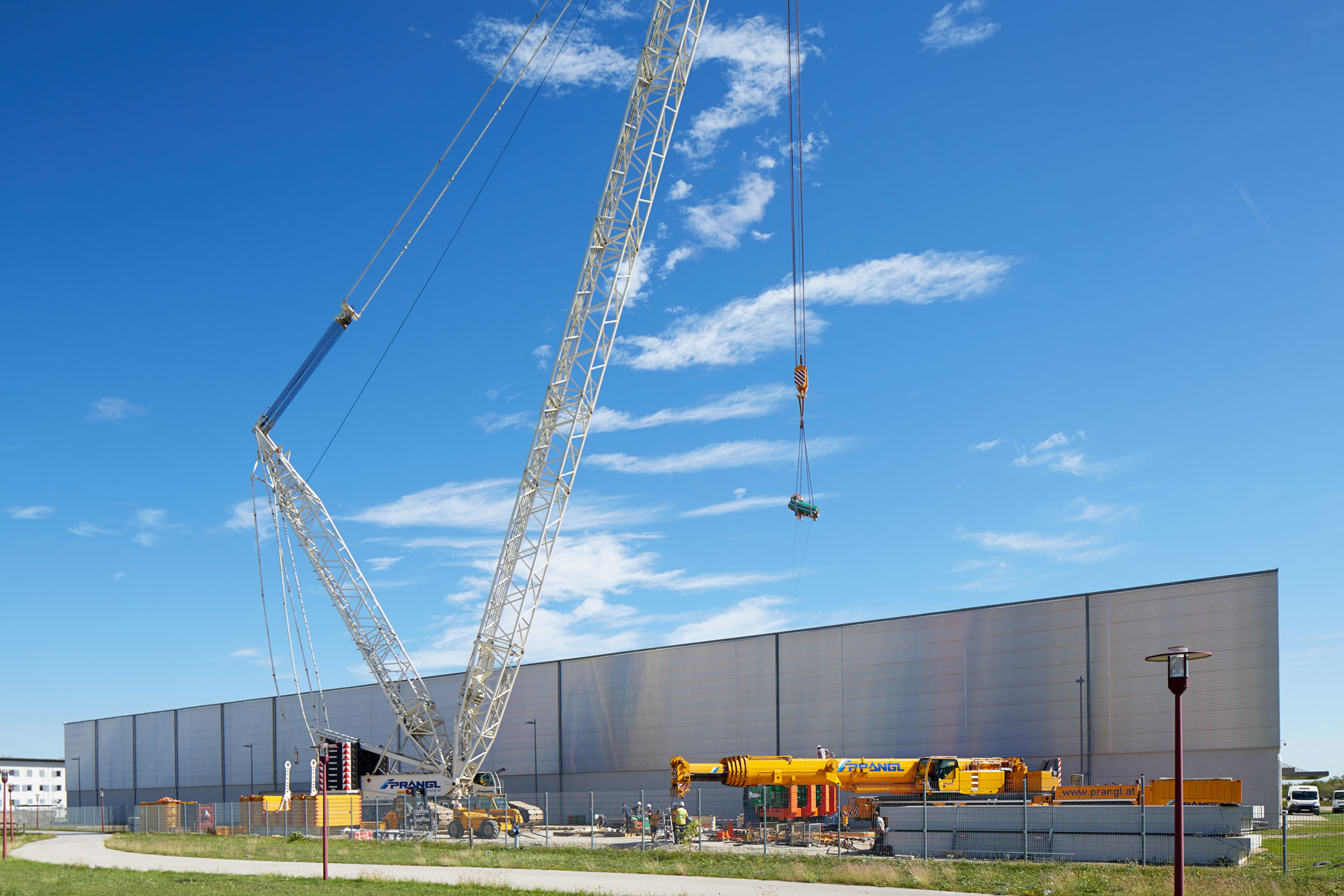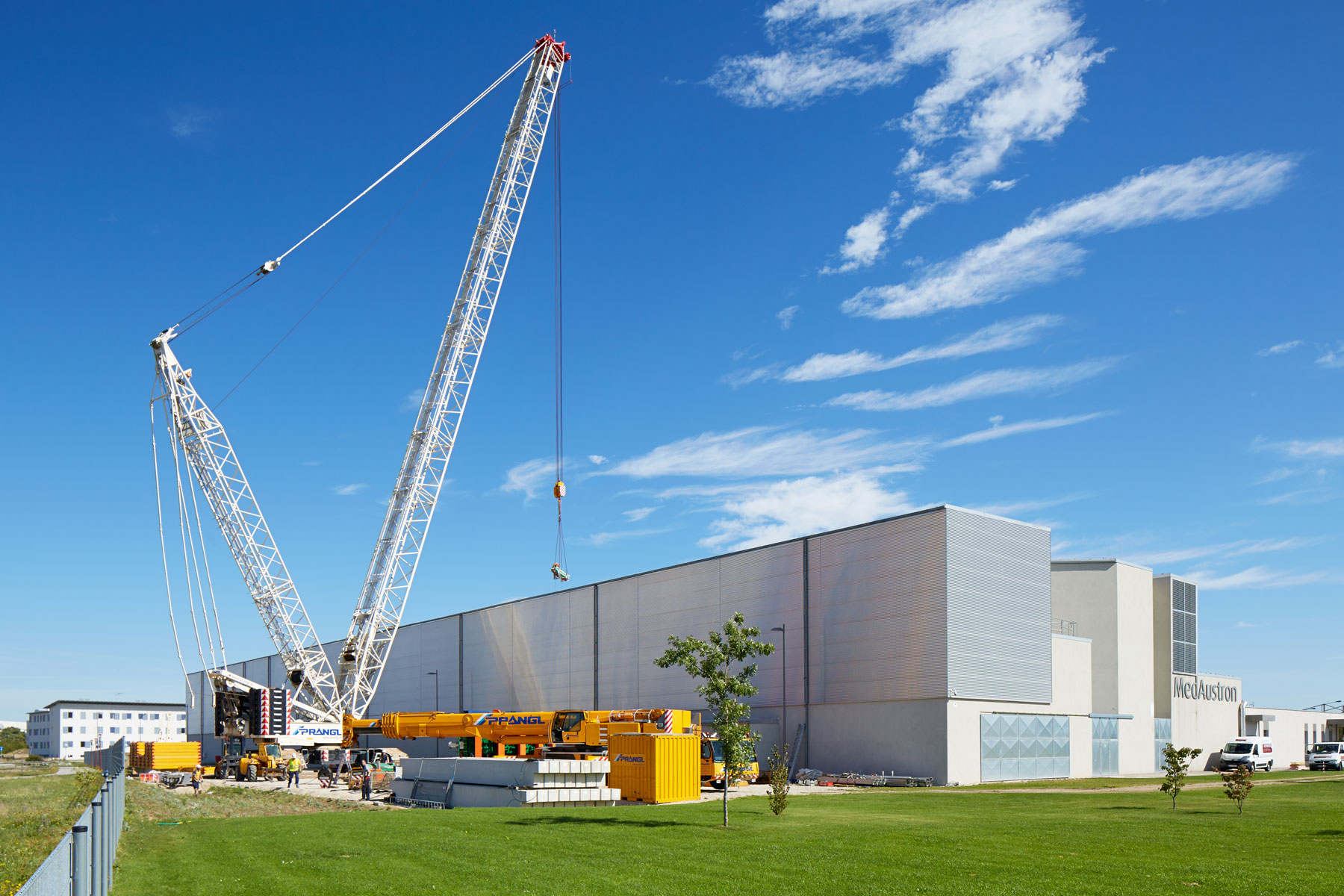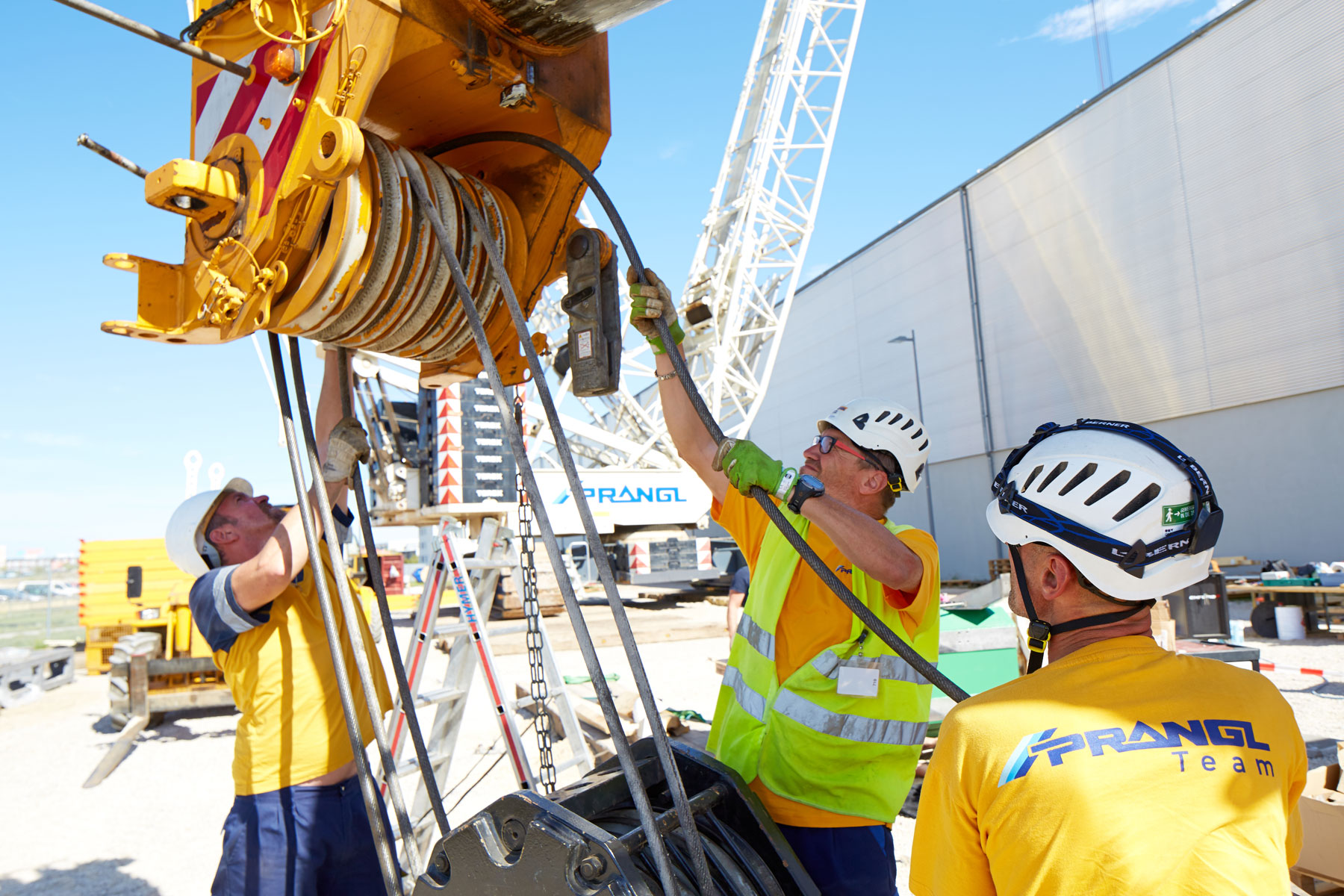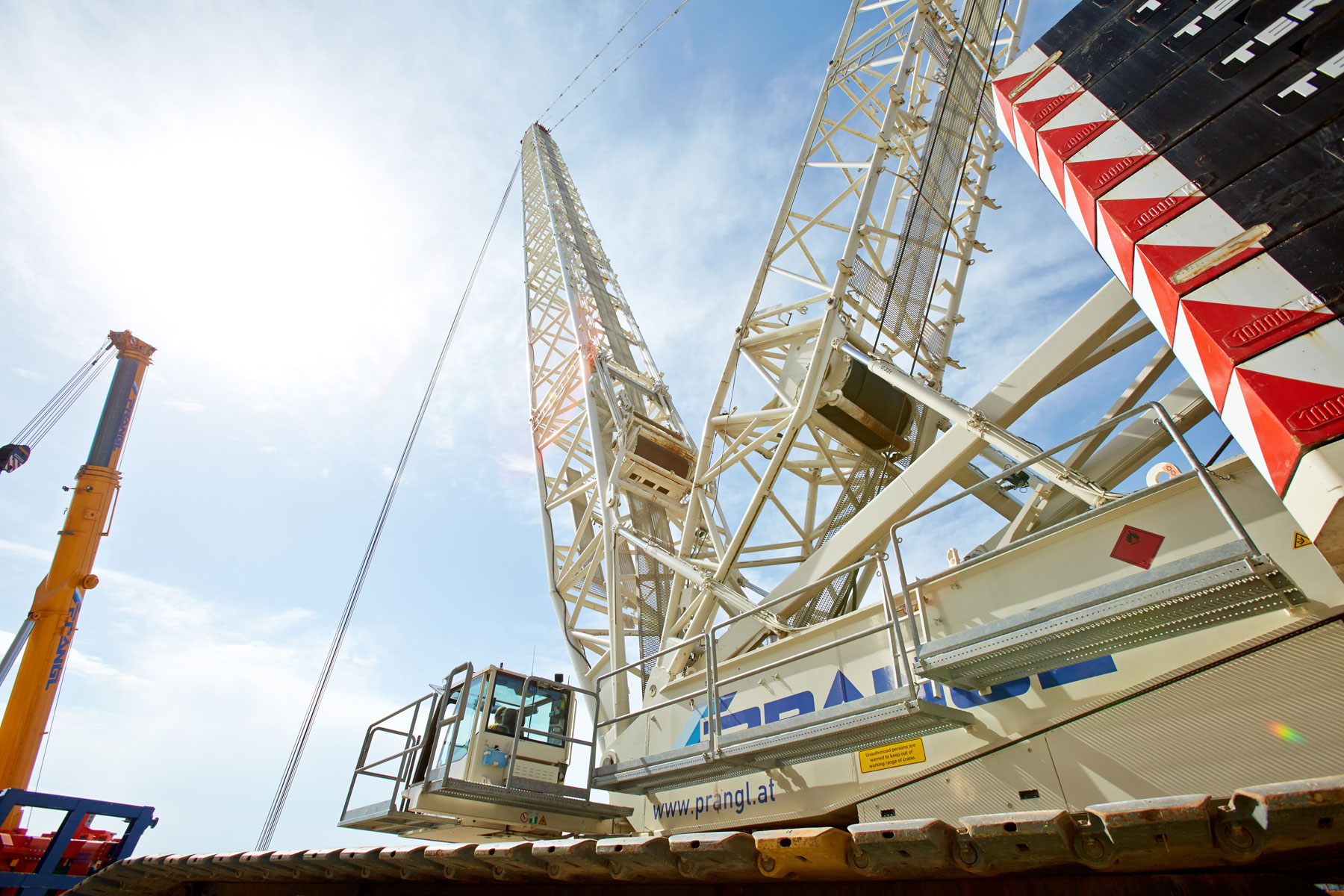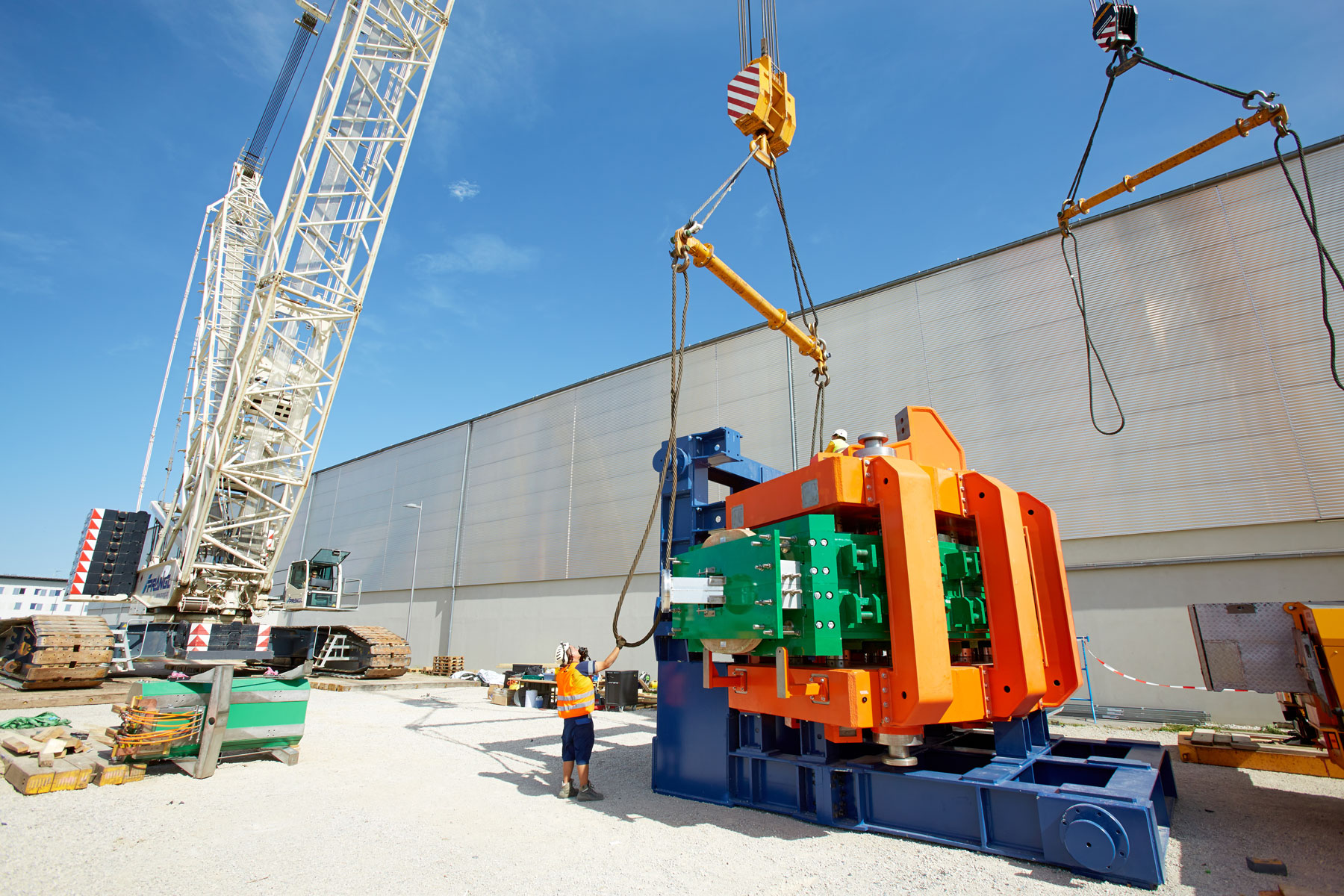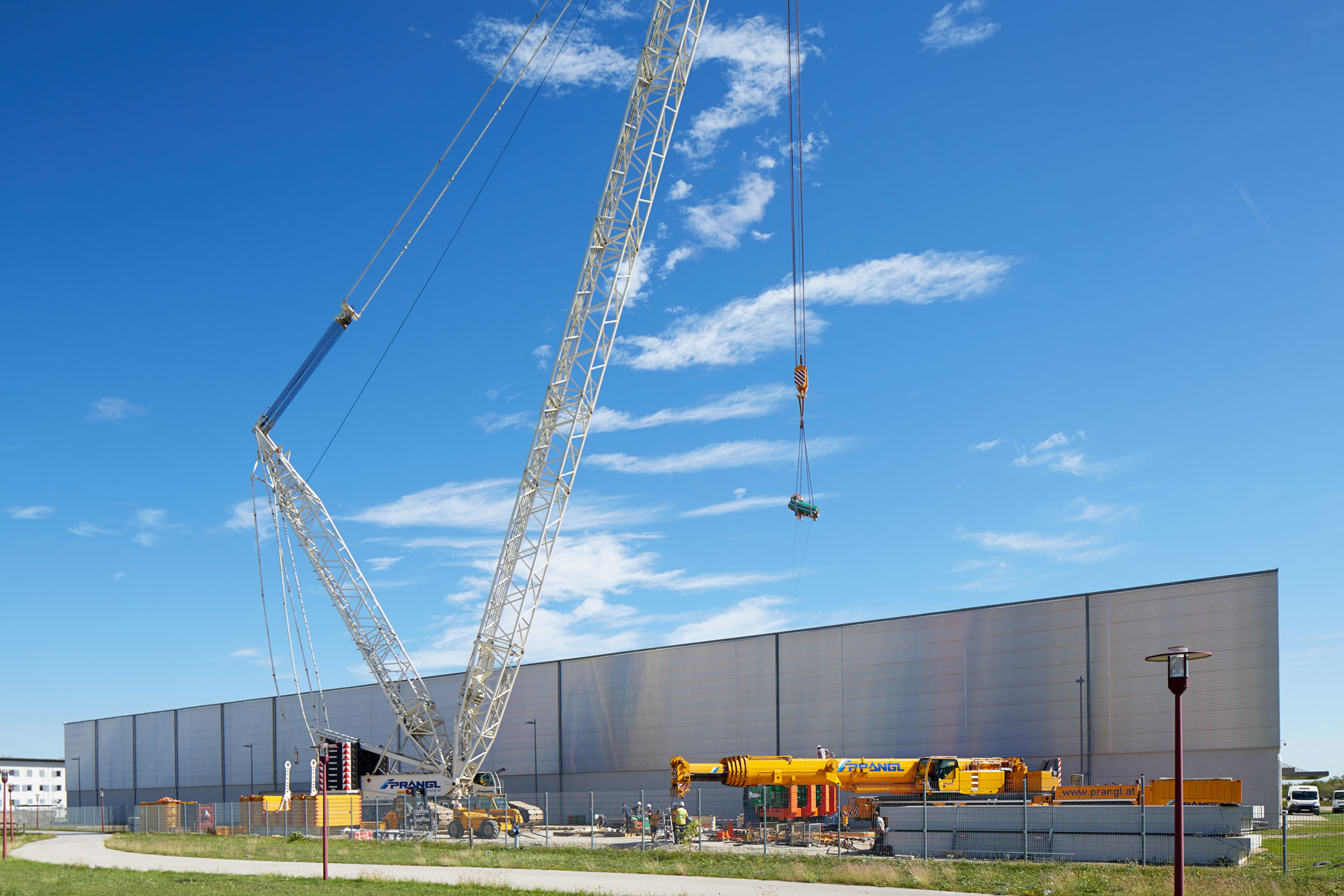 The challenge
Lifting a valuable 120 tonne magnet
Almost €200M is being invested in the MedAustron treatment and research centre in Wiener Neustadt. It goes without saying that nothing was left to chance for the lifting of the 120 tonne magnet into the building. This explains why the assessment of Prangl's experts was sought at a very early stage.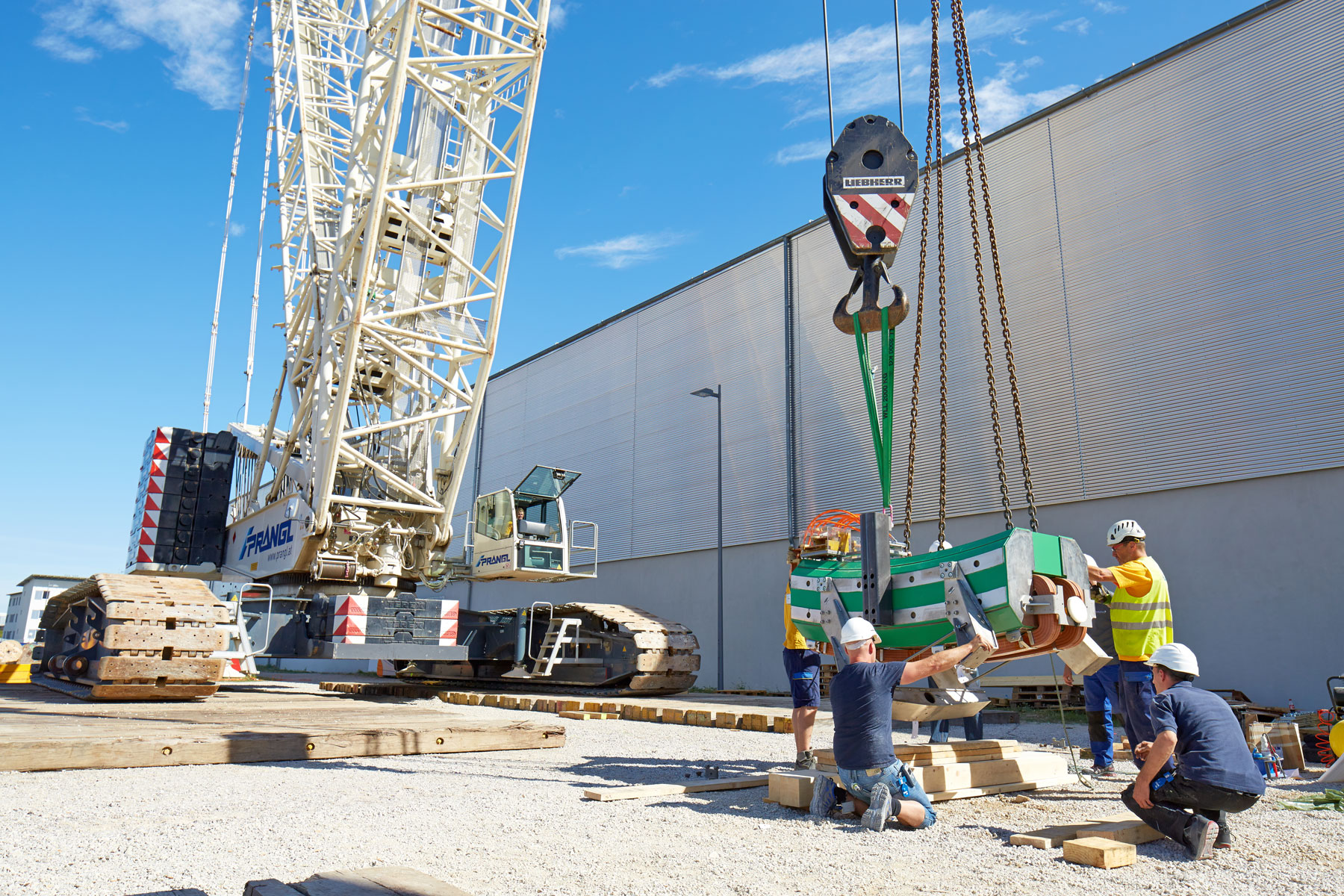 Innovative radiotherapy
The first cancer patients should be treated as soon as the middle of 2016. Full operations are intended to commence in 2020. A partner of the centre is CERN (the European Organization for Nuclear Research), based in Geneva. There are only three facilities in the world which compare with the one run by MedAustron. This will allow the centre to offer ion beam therapy, an innovative form of radiotherapy. Ion irradiation allows the tissue surrounding the tumour to only be exposed to very small doses of radiation.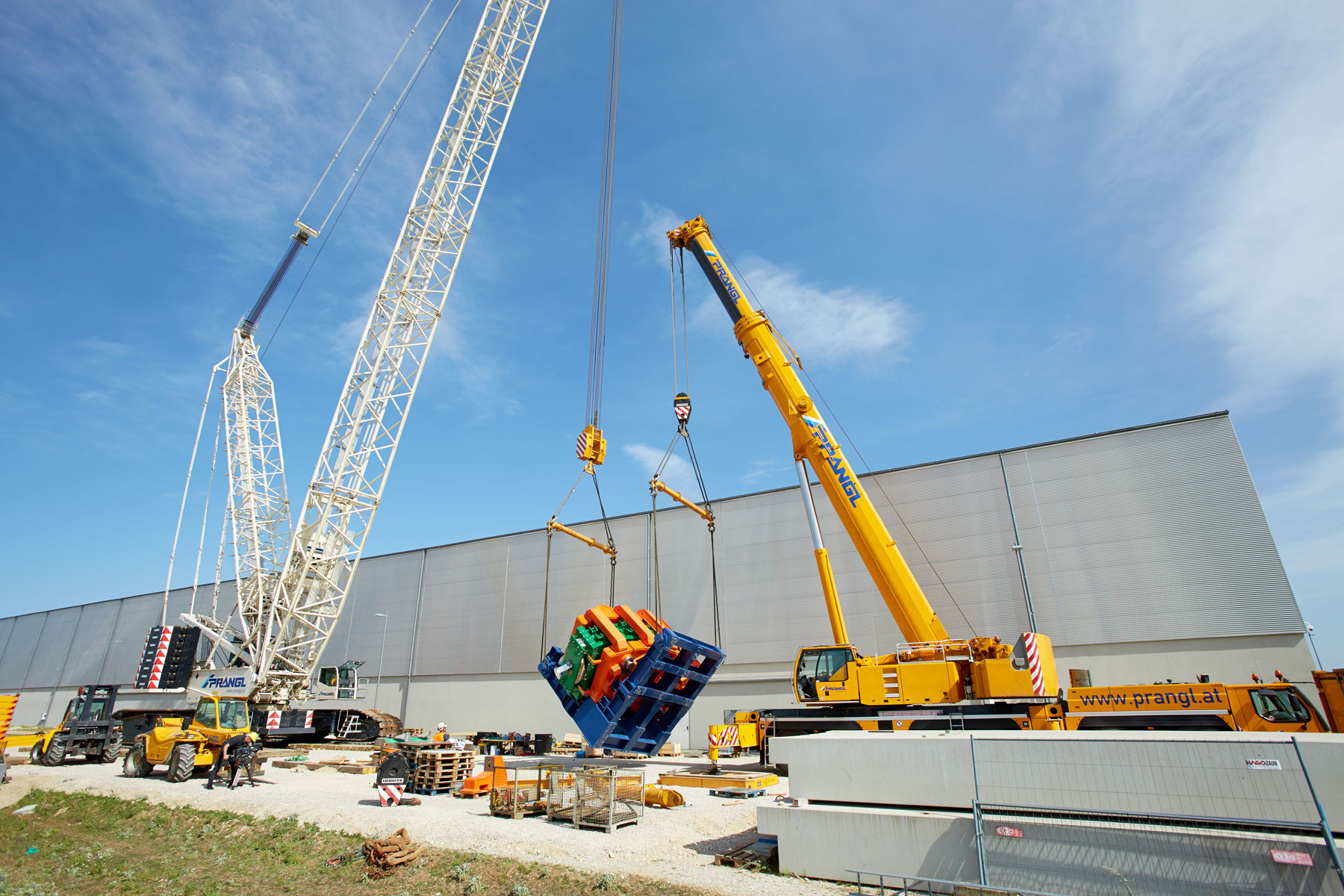 Cooperation between special, crawler and telescopic crane
The Prangl experts drew up a concept for this tricky task in several stages. A marquee was erected on open ground to allow the individual components to be assembled in the dry as they were delivered. Assembly of the magnet, for which a special assembly frame was produced, was assisted by a 55 tonne special crane. Once assembly was complete, the magnet was finally rotated through 90 degrees by one 600 tonne crawler crane and one 250 telescopic crane. The weight of the magnet and frame together was a massive 131 tonnes.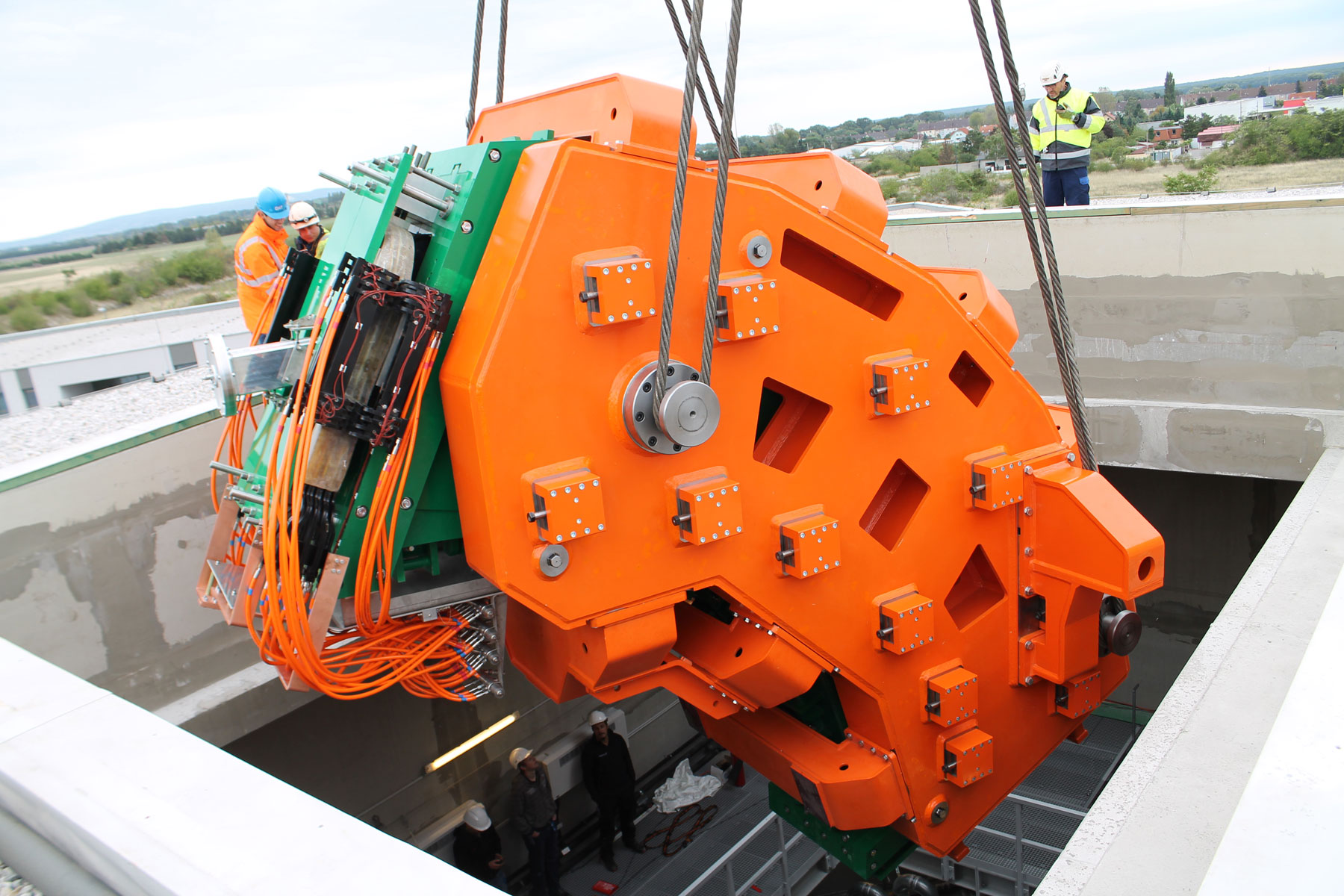 Precision work with the heavyweight
Lifting the magnet into the building via a specially produced opening in the roof was especially tricky. The 120 part was not only lifted into the building by the 600 tonne crawler crane, but also positioned down to the millimetre. For safety and weather-related reasons, the opening in the roof had to be sealed again at the end of each workday. Due to the outreach of 42 metres, the large crane was equipped with 440 tonnes of ballast, bringing it up to an overall weight of 825 tonnes. All work was completed on schedule thanks to good preparations and the exacting implementation of this tailor-made installation plan.