June 2016
Memorial
The Alban Berg Memorial was erected in an overnight tandem lift in front of the Vienna State Opera.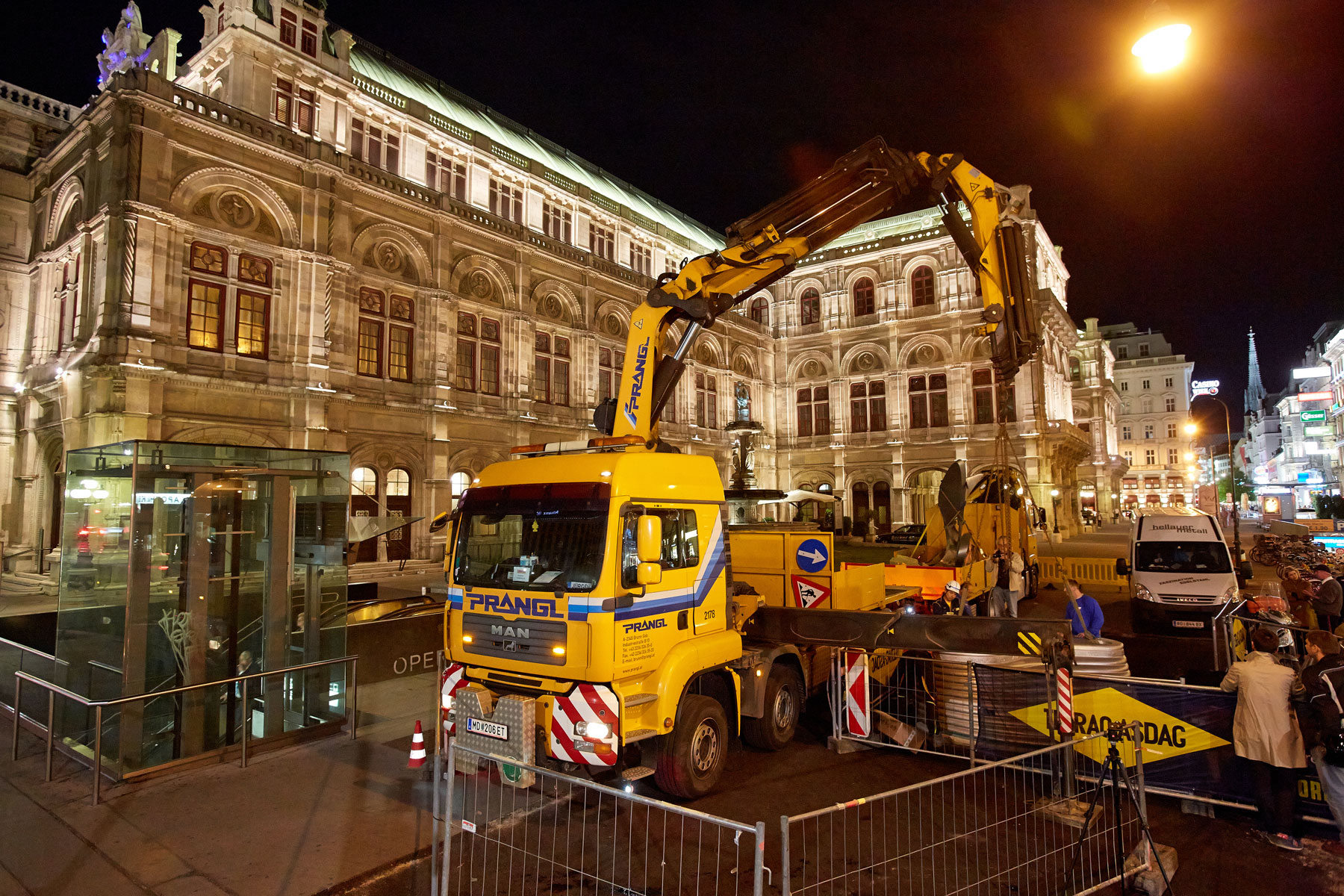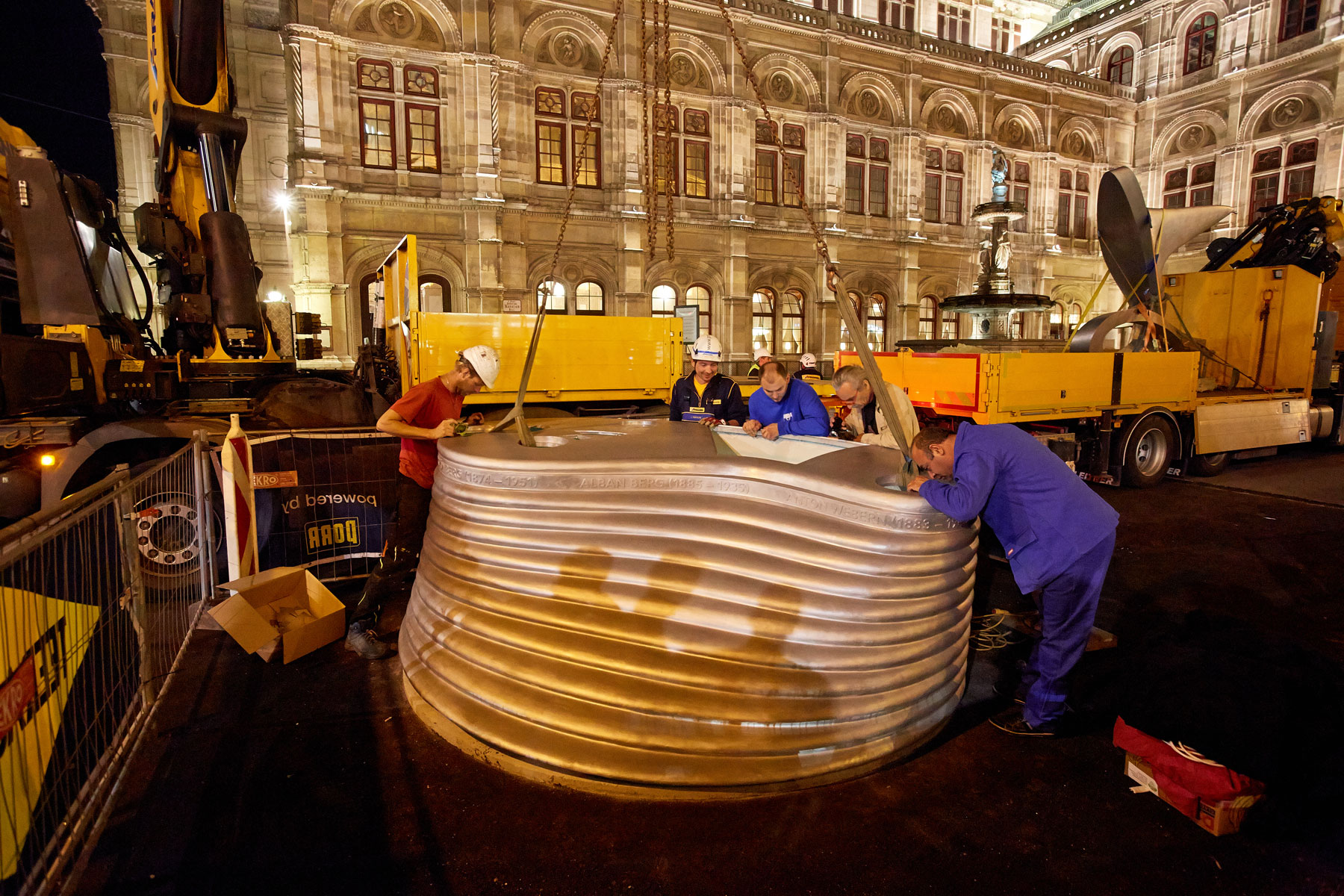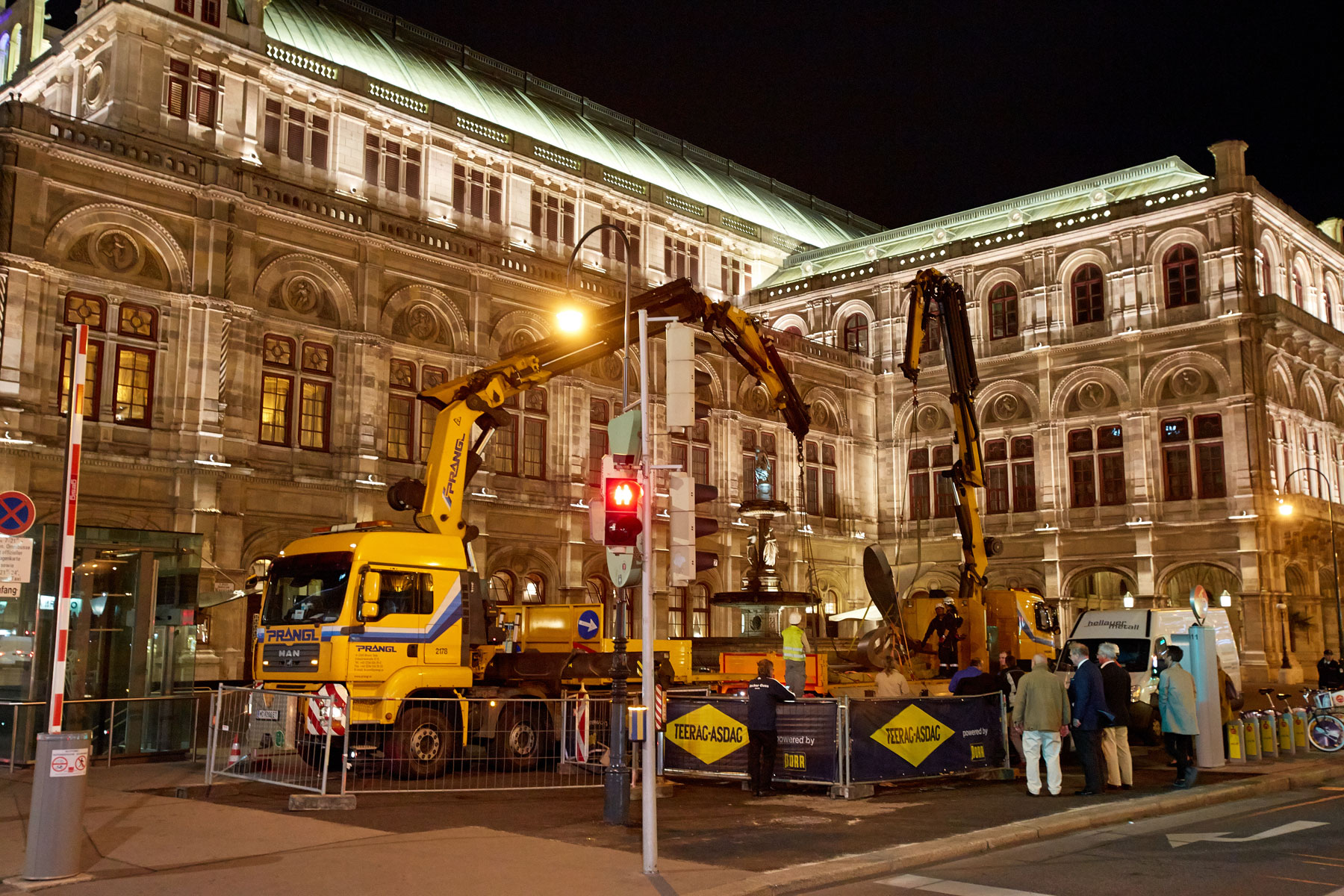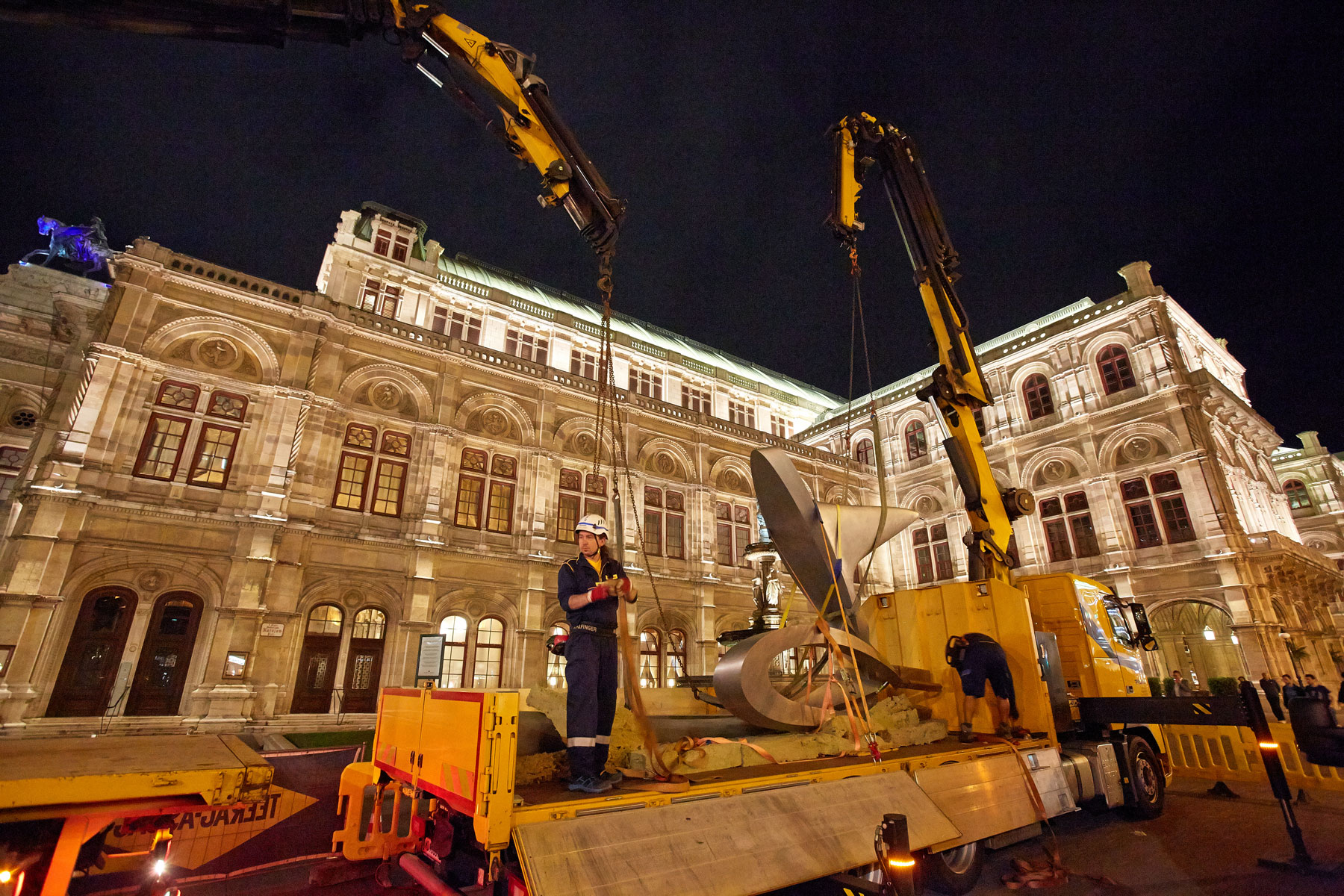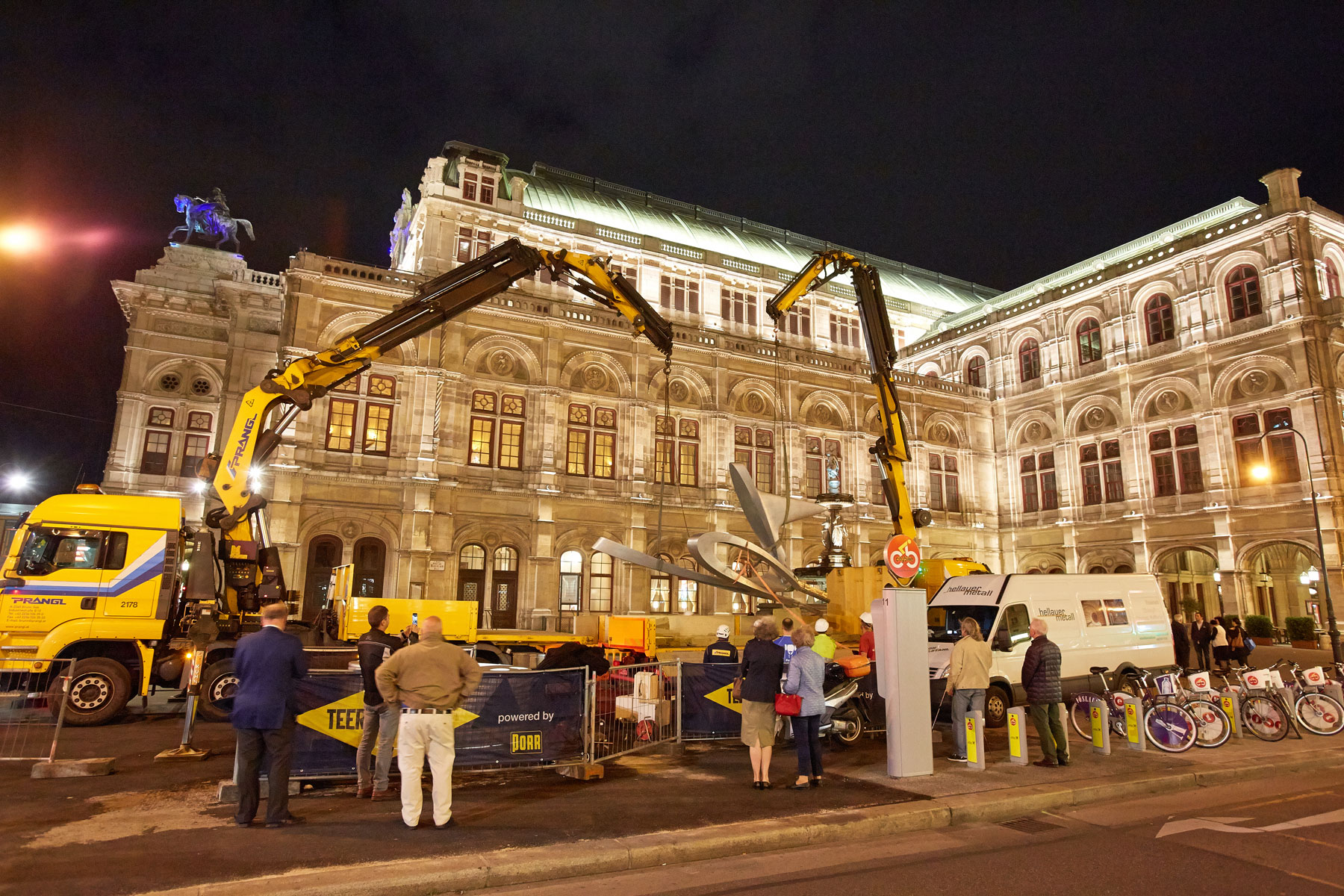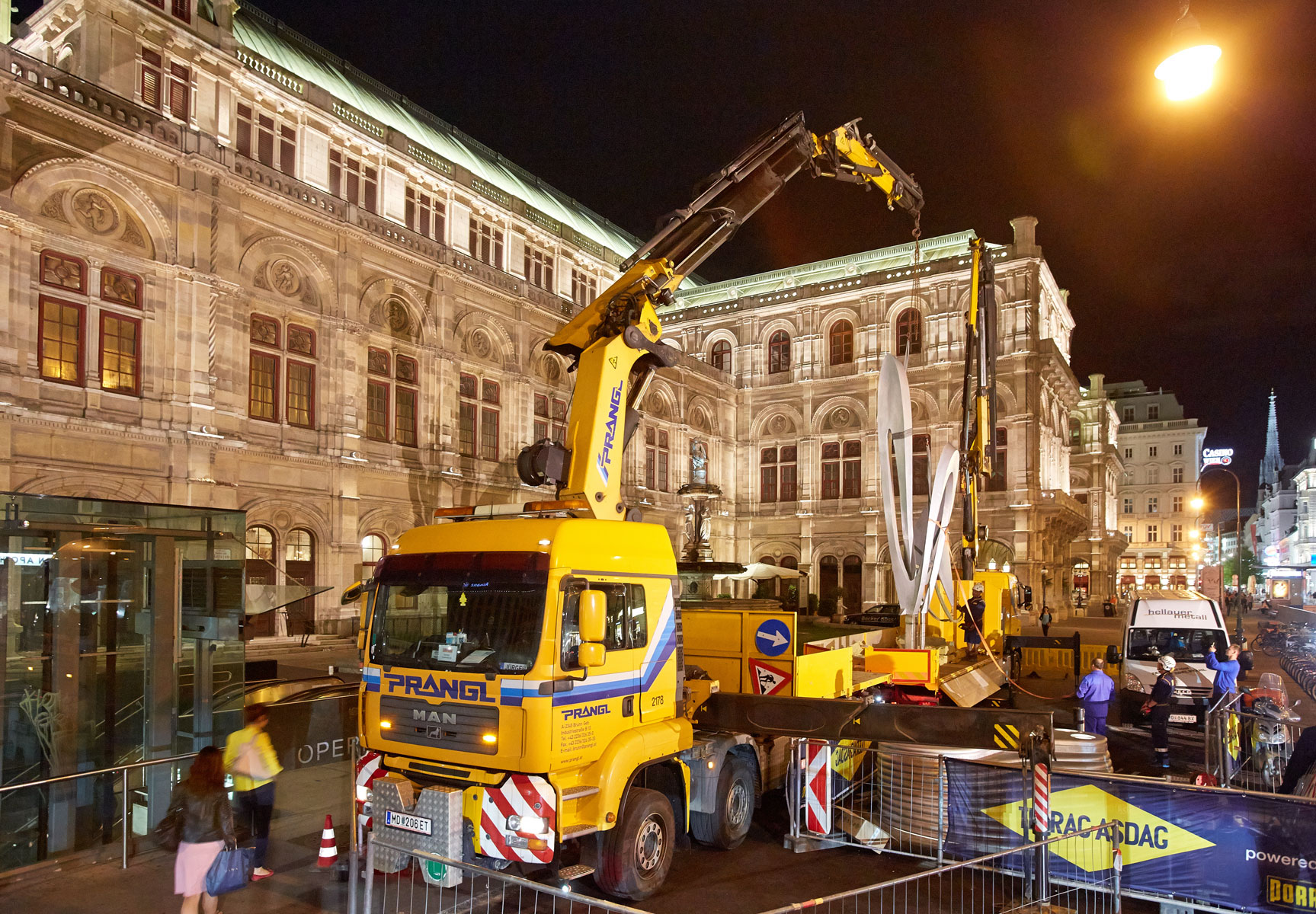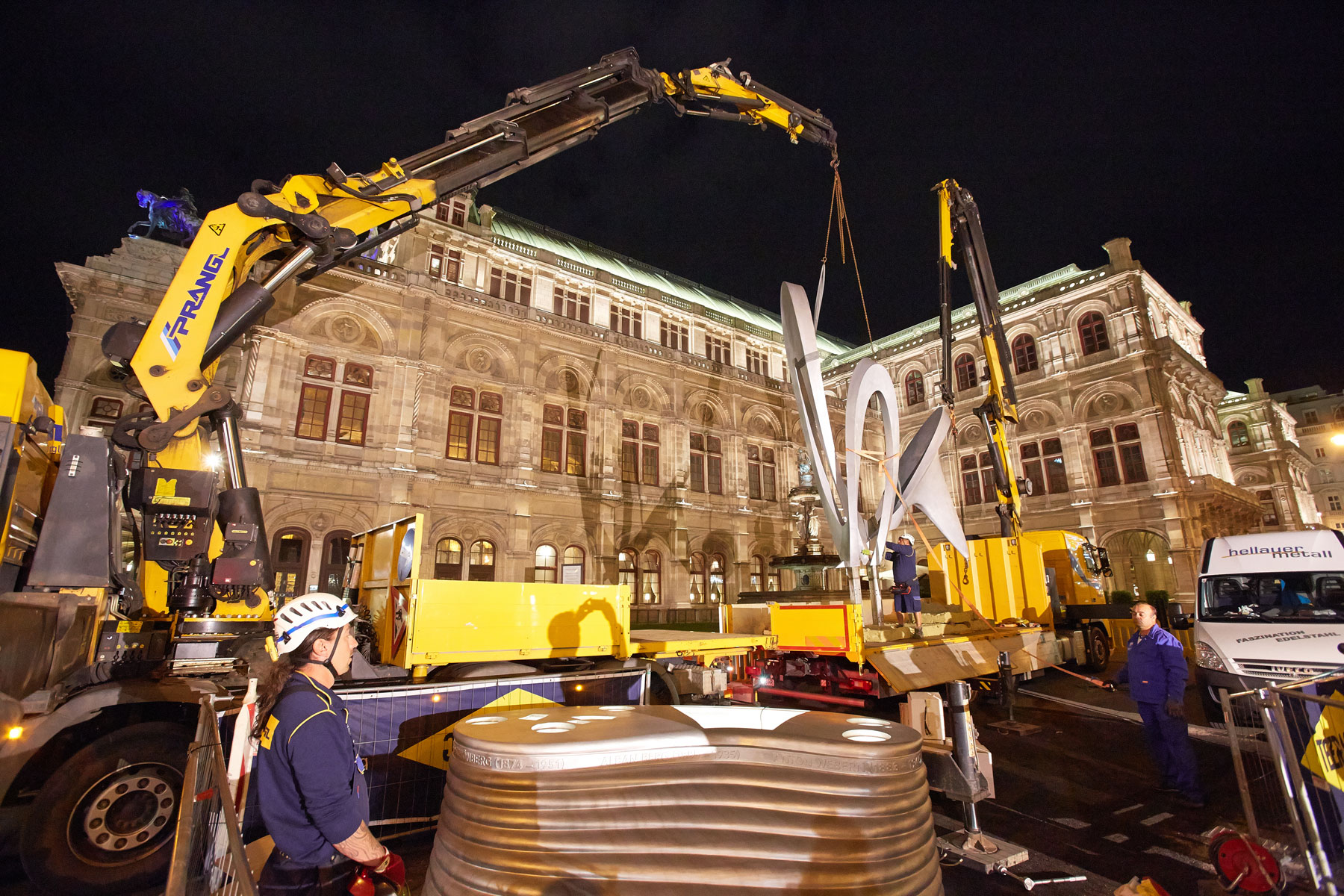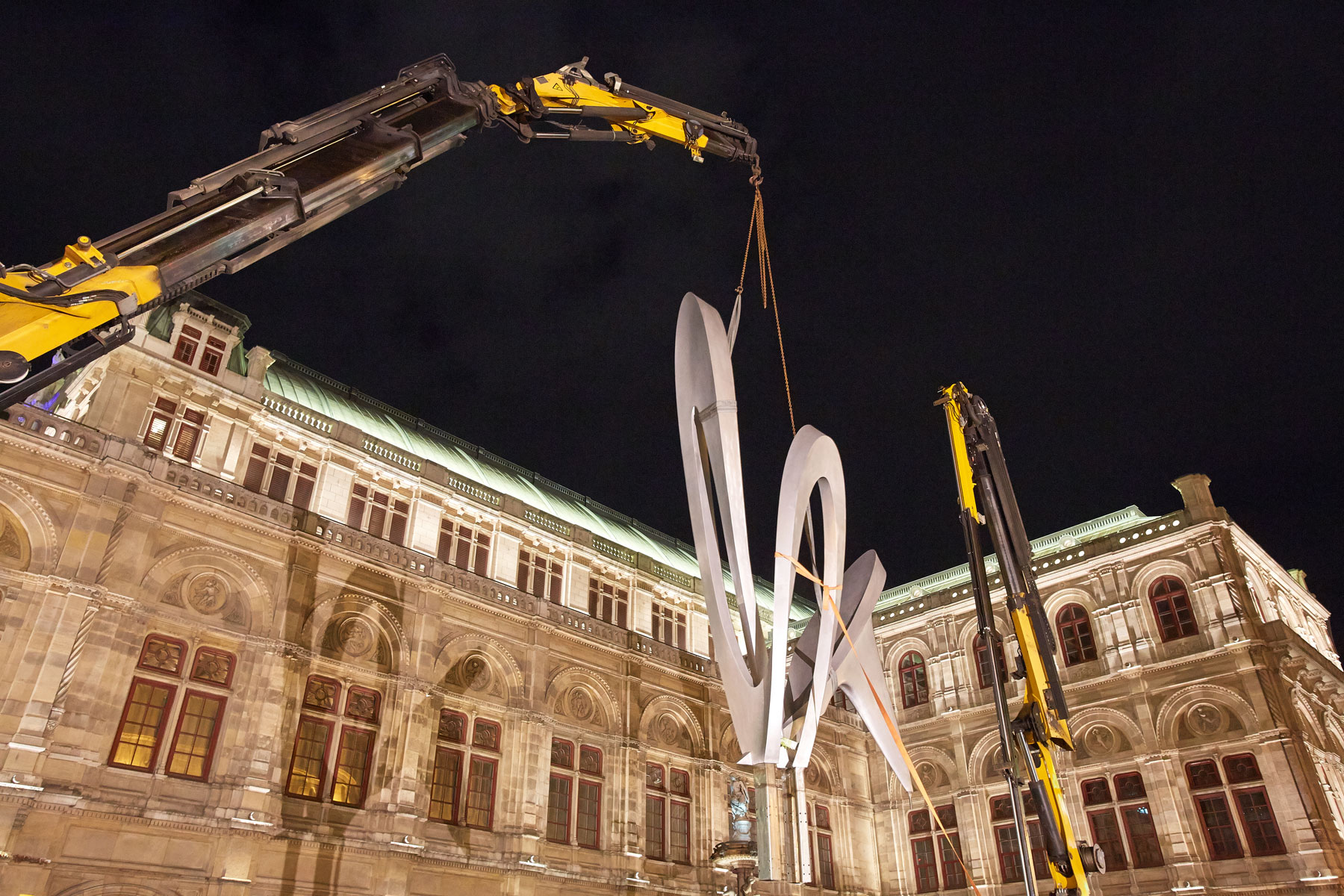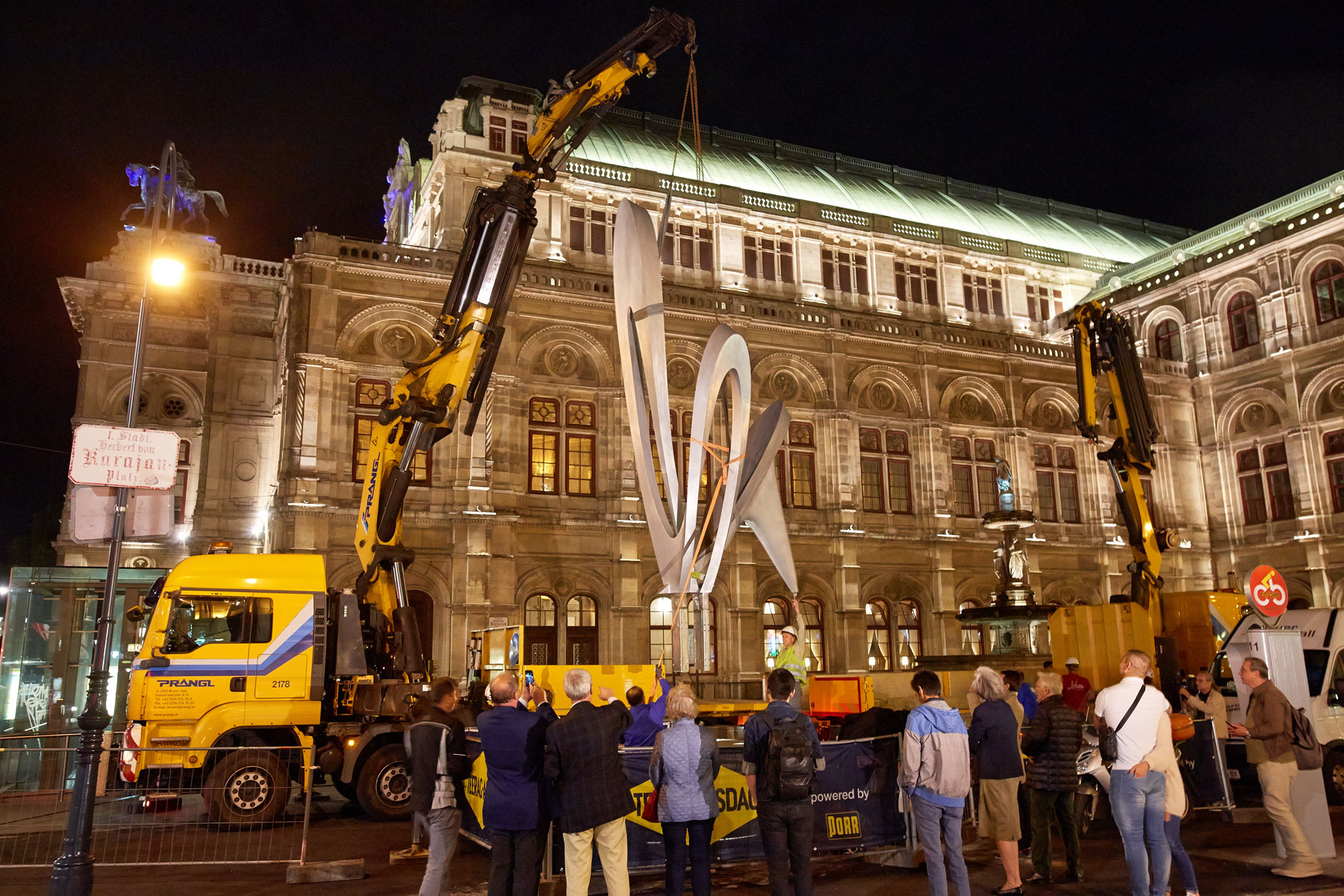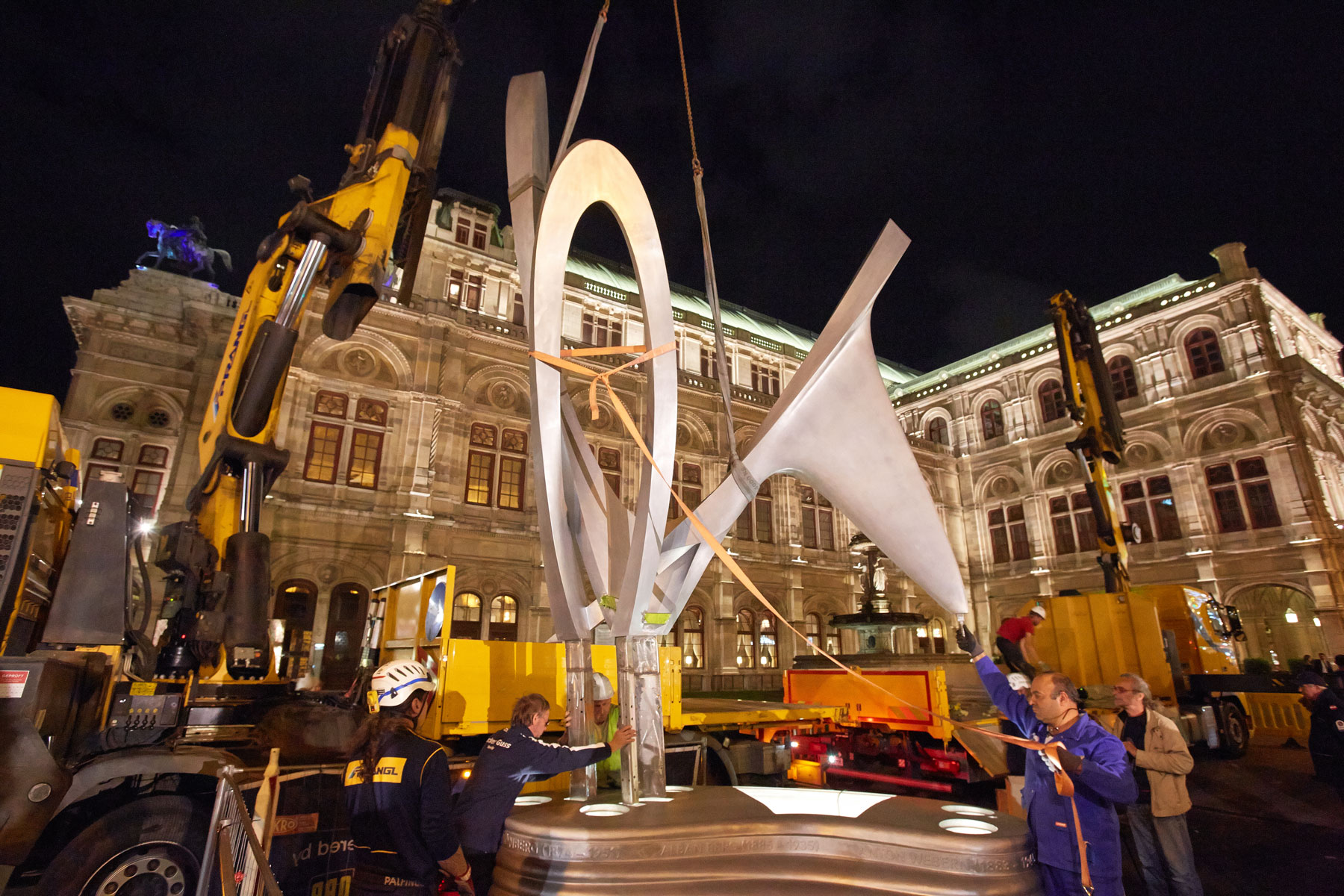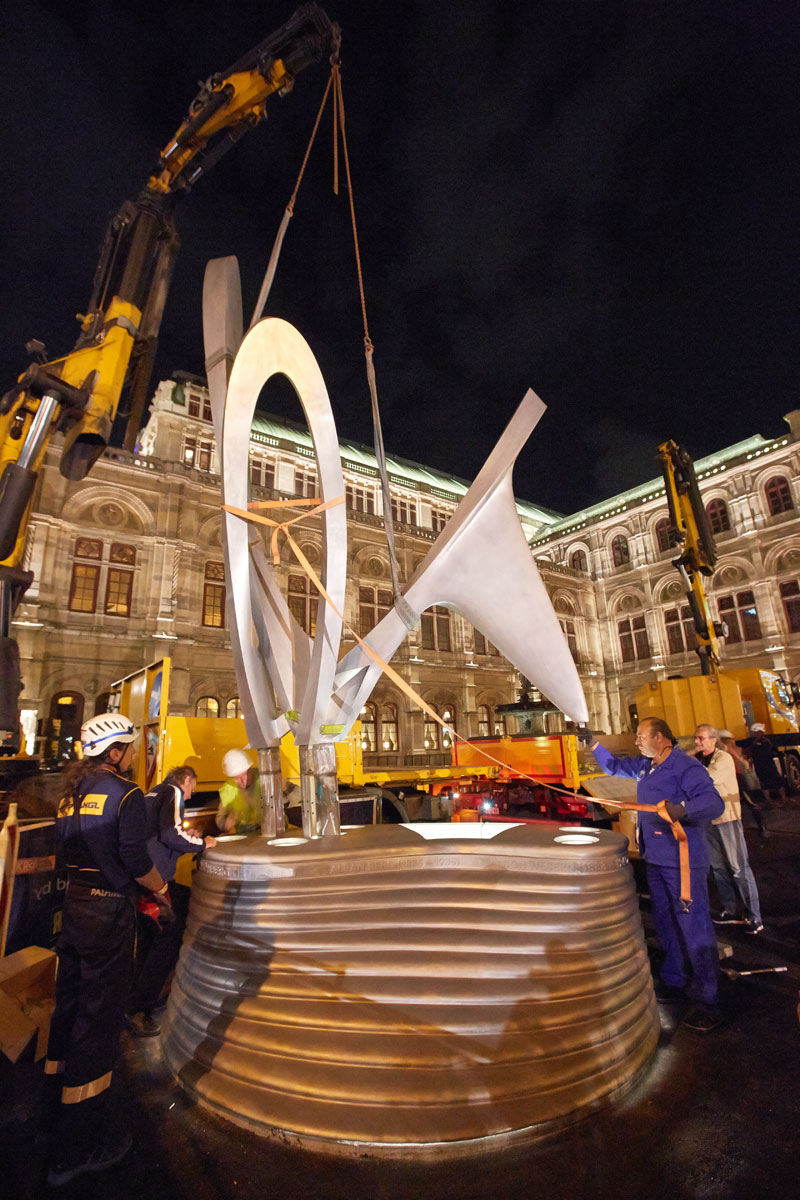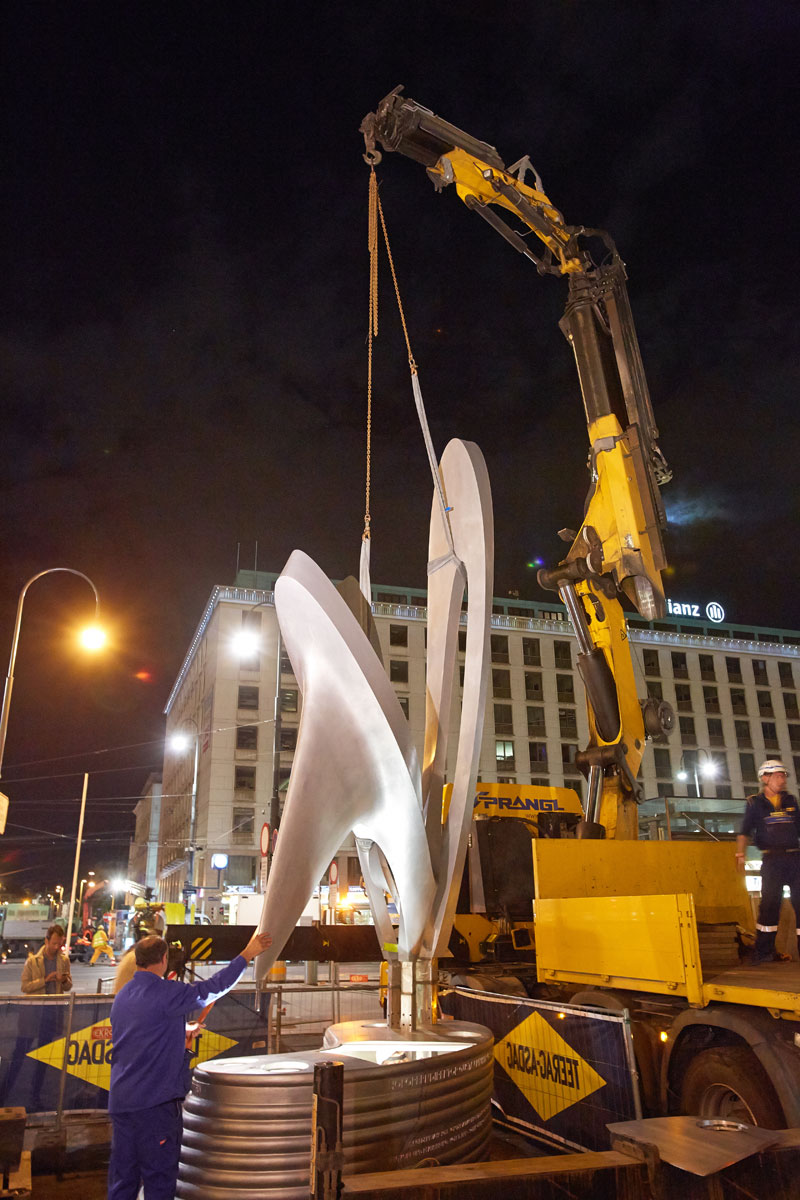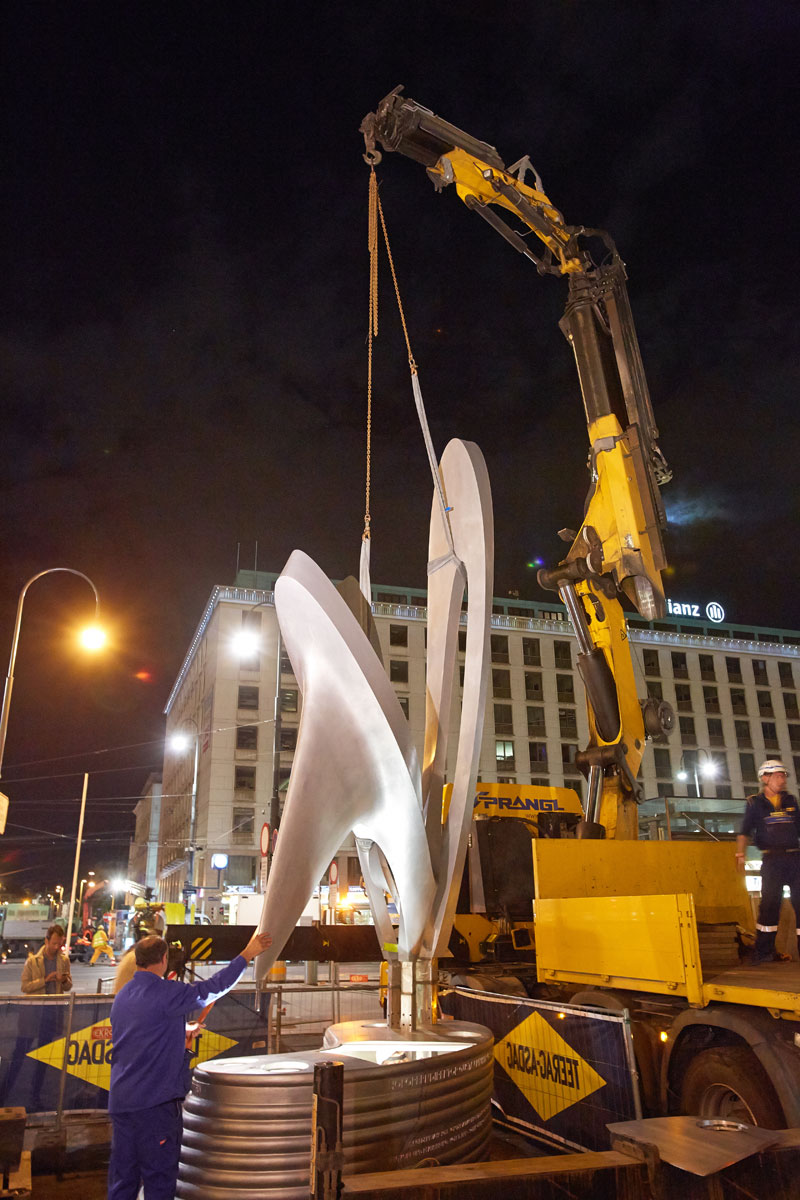 The challenge
Sculpture for Herbert-von-Karajan-Platz
The monument was inspired by the Alban Berg Foundation and designed by the architect Professor Wolf D. Prix to commemorate the Viennese School and to symbolically represent Alban Berg, Arnold Schönberg and Anton Weber. It was transported from Mödling to Vienna. The plinth and the sculpture were positioned and set up in the Herbert-von-Karajan-Platz using two loader cranes.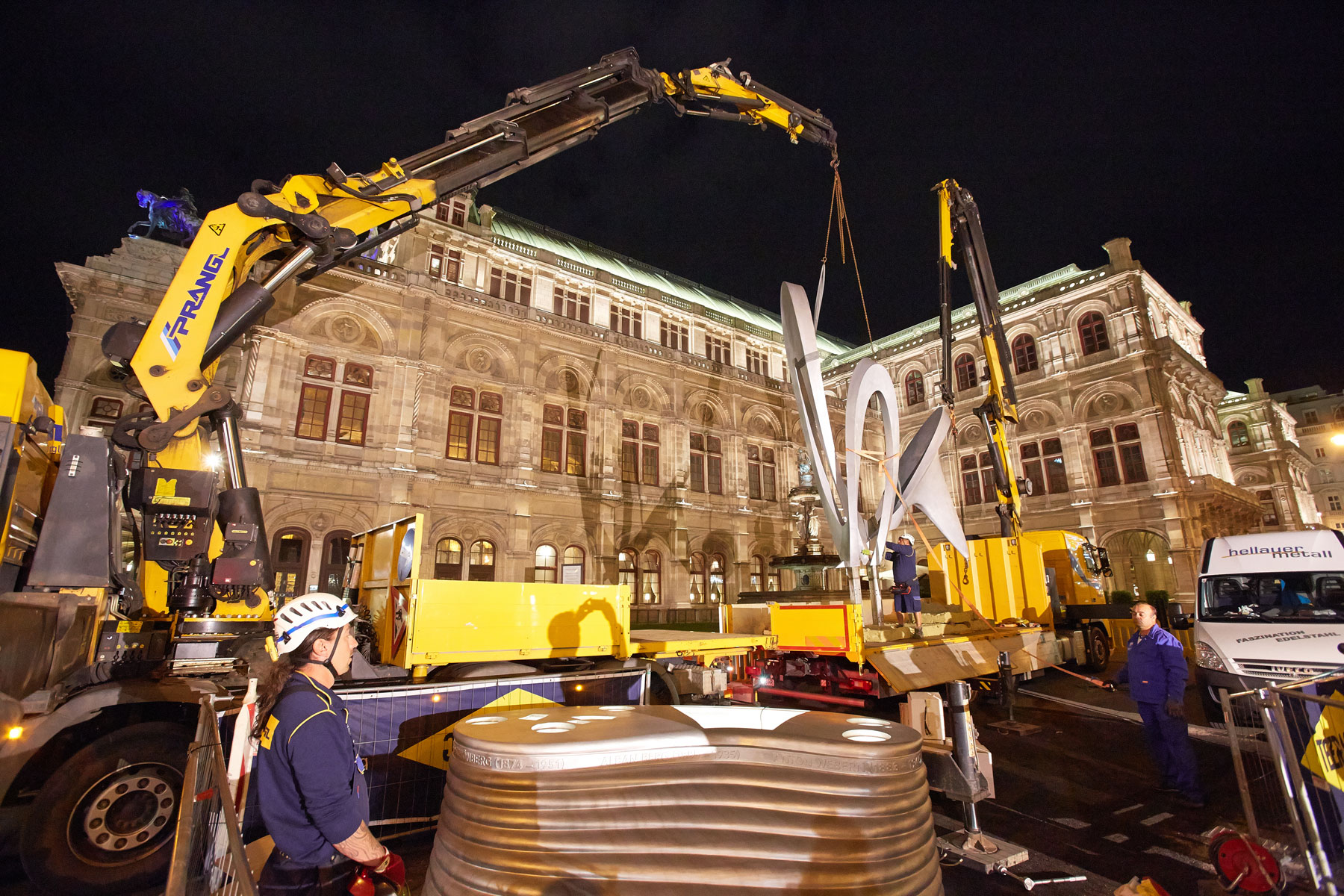 Loader cranes for transport and tandem lifting
Due to the low load surface height of 1.0 m, a 34 metric ton loader crane on a powered truck was the right vehicle to transport the sculpture itself. The plinth was transported to Vienna at the same time on a 85 meter-tonne loader crane. It wasn't just the transport but also the way in which the sculpture was set up was also special: The particular feature of this task was that both loader cranes were used to lift at the same time. Tandem lifts using loader cranes are rather unusual.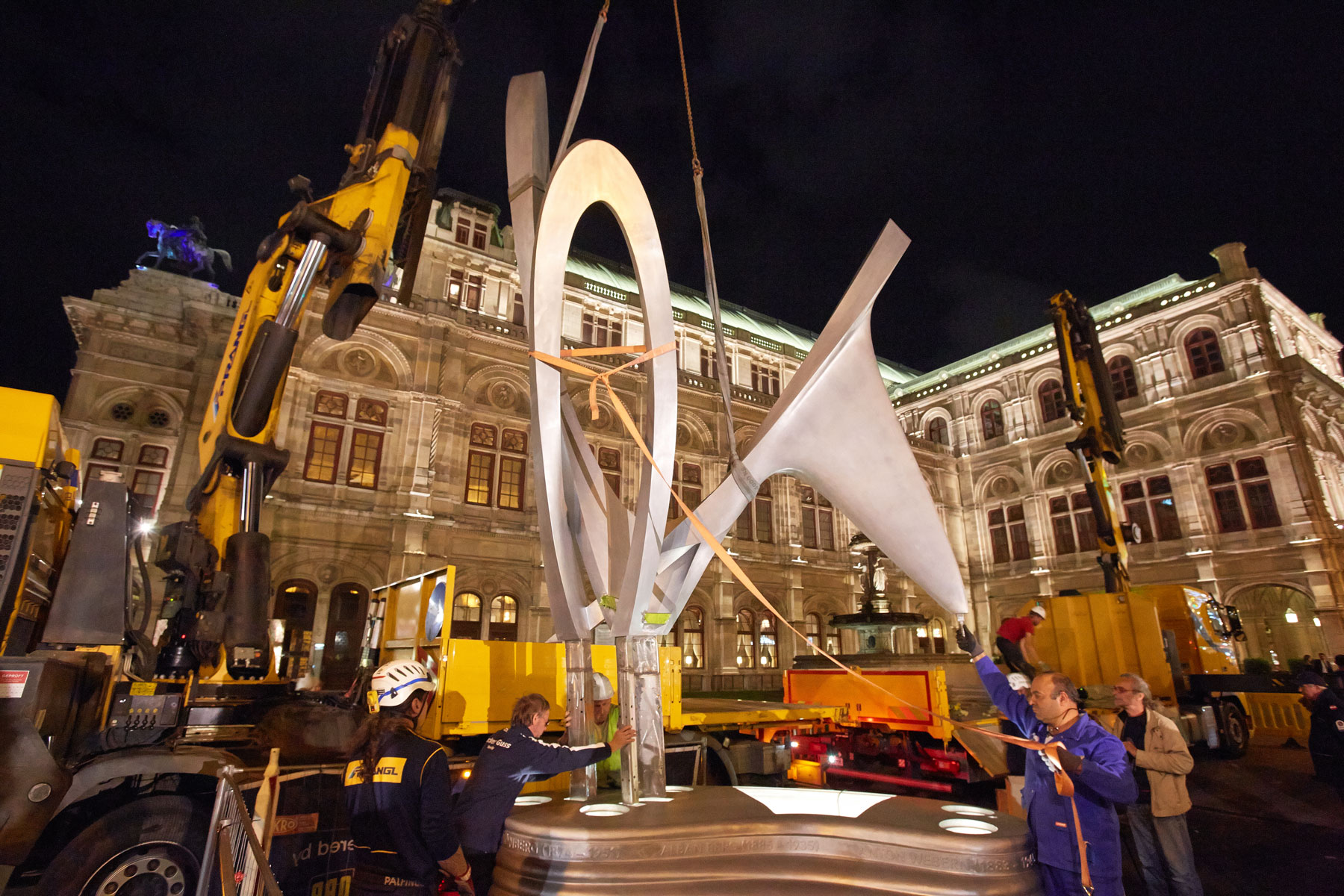 Special concept for a special task
Due to the limited working space in front of the Vienna State Opera, Prangl's experts decided to use such a concept. Another reason for using both loader cranes was their flexibility and manoeuvrability making it possible for them to complete the lift in a very tight time window. Due to the thorough preparatory work, good local knowledge acquired from other jobs at the Herbert-von-Karajan-Platz and the precise work on site, this artistic project was successfully completed to the fullest satisfaction of all those involved.