April 2018
Pre-cast concrete elements
A large number of precast components were lifted into position by the yellow machines not very far from the Prangl Headquarters.
Date:
January 2018 – May 2018
Sales:
Klaus Obertscheider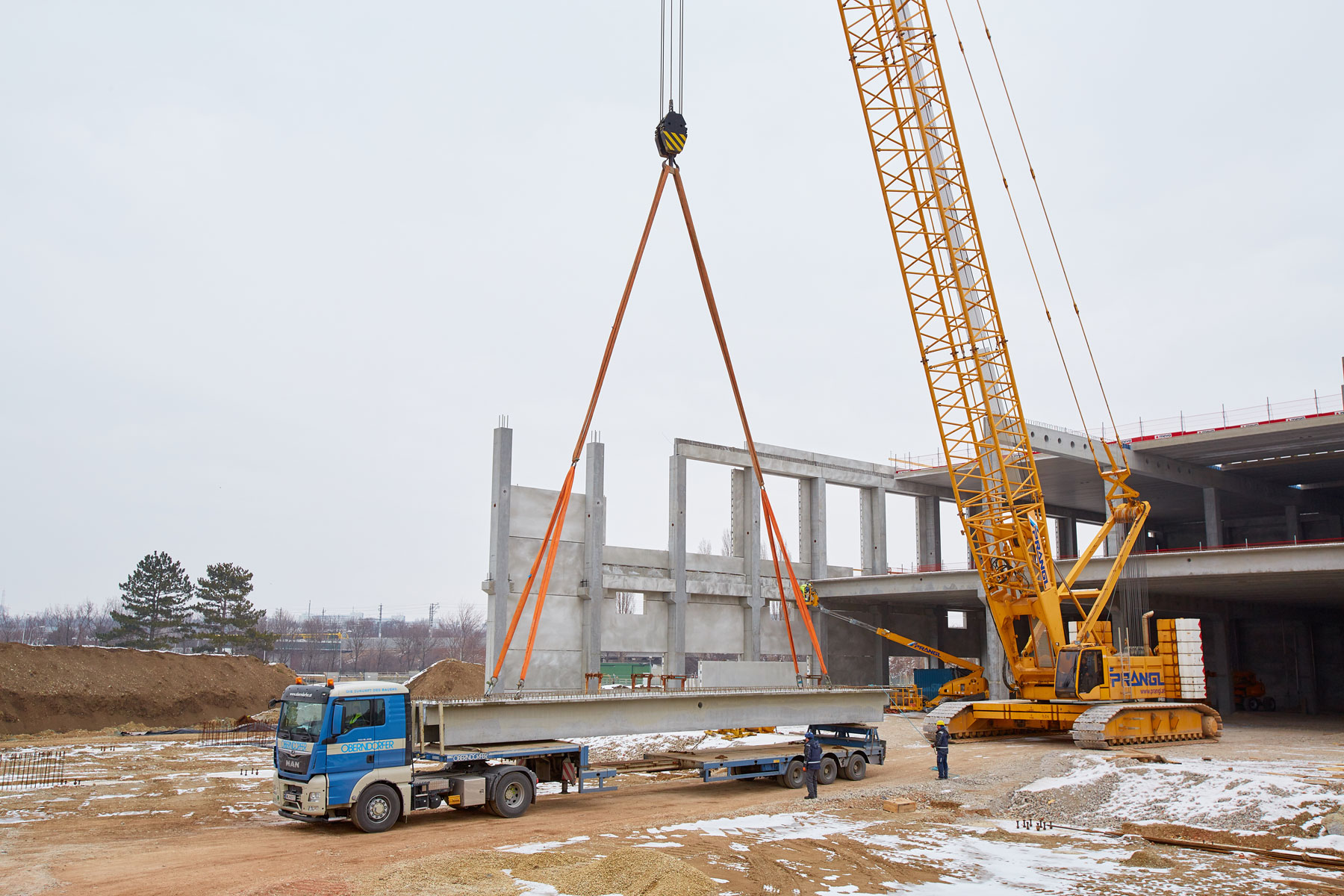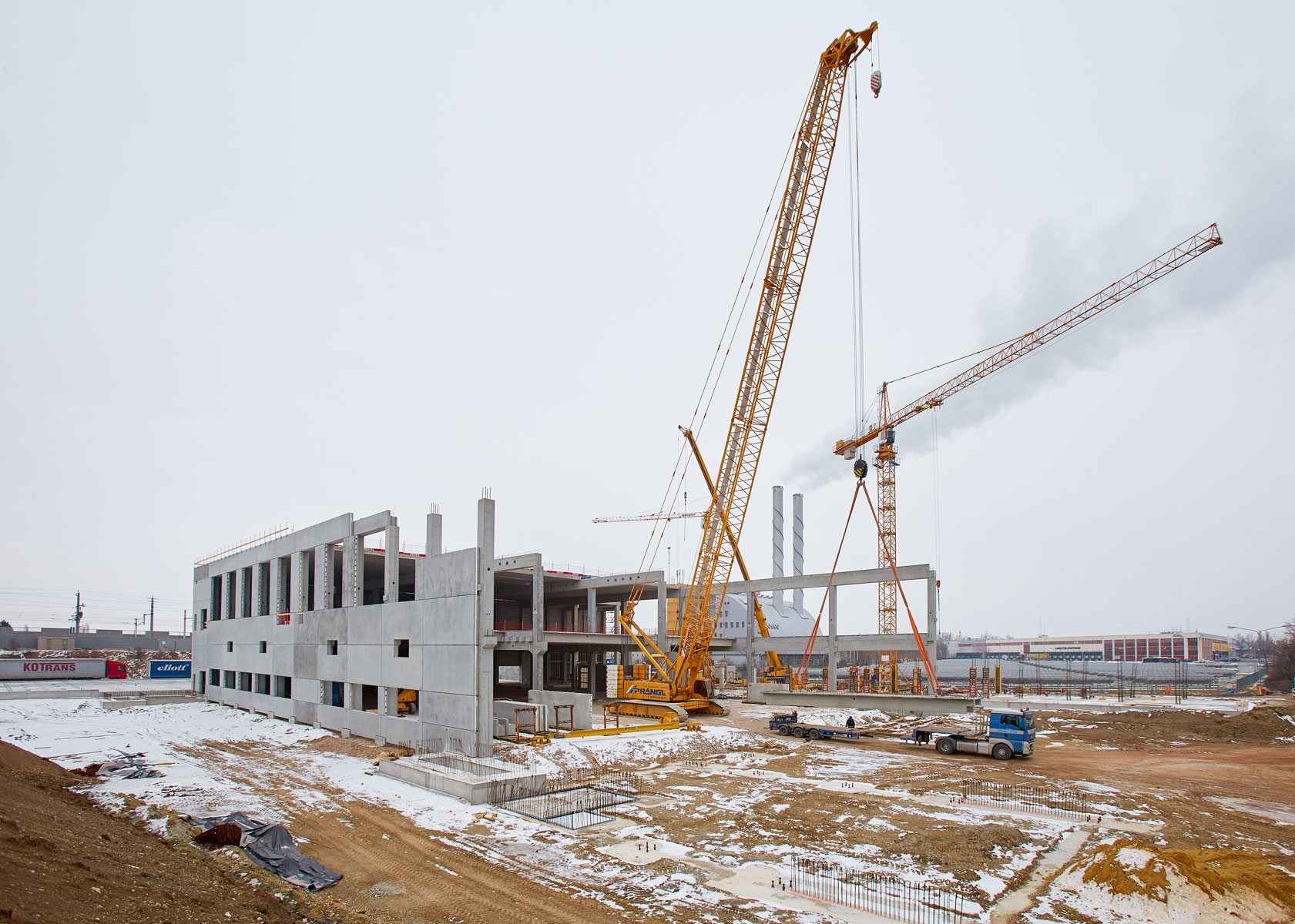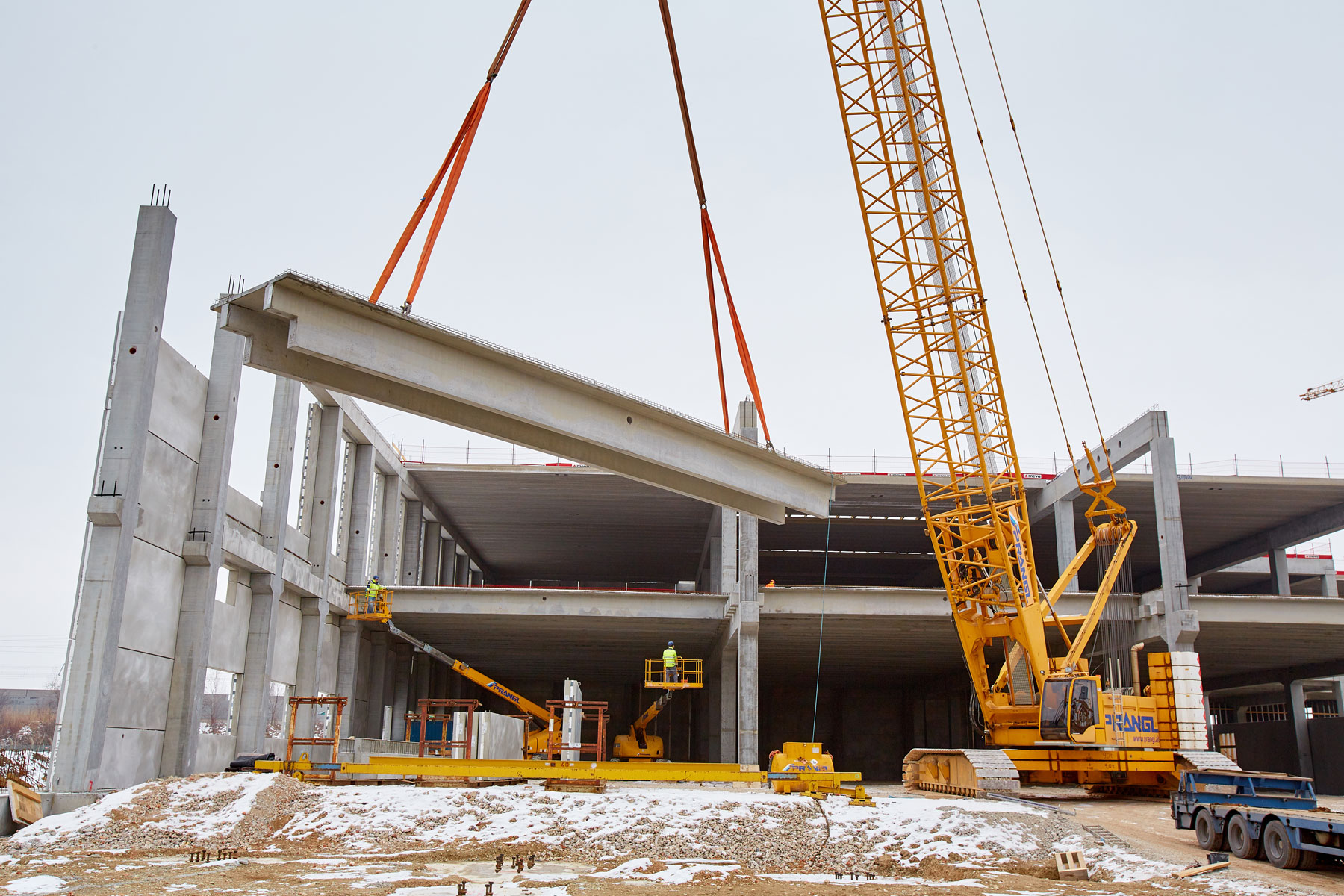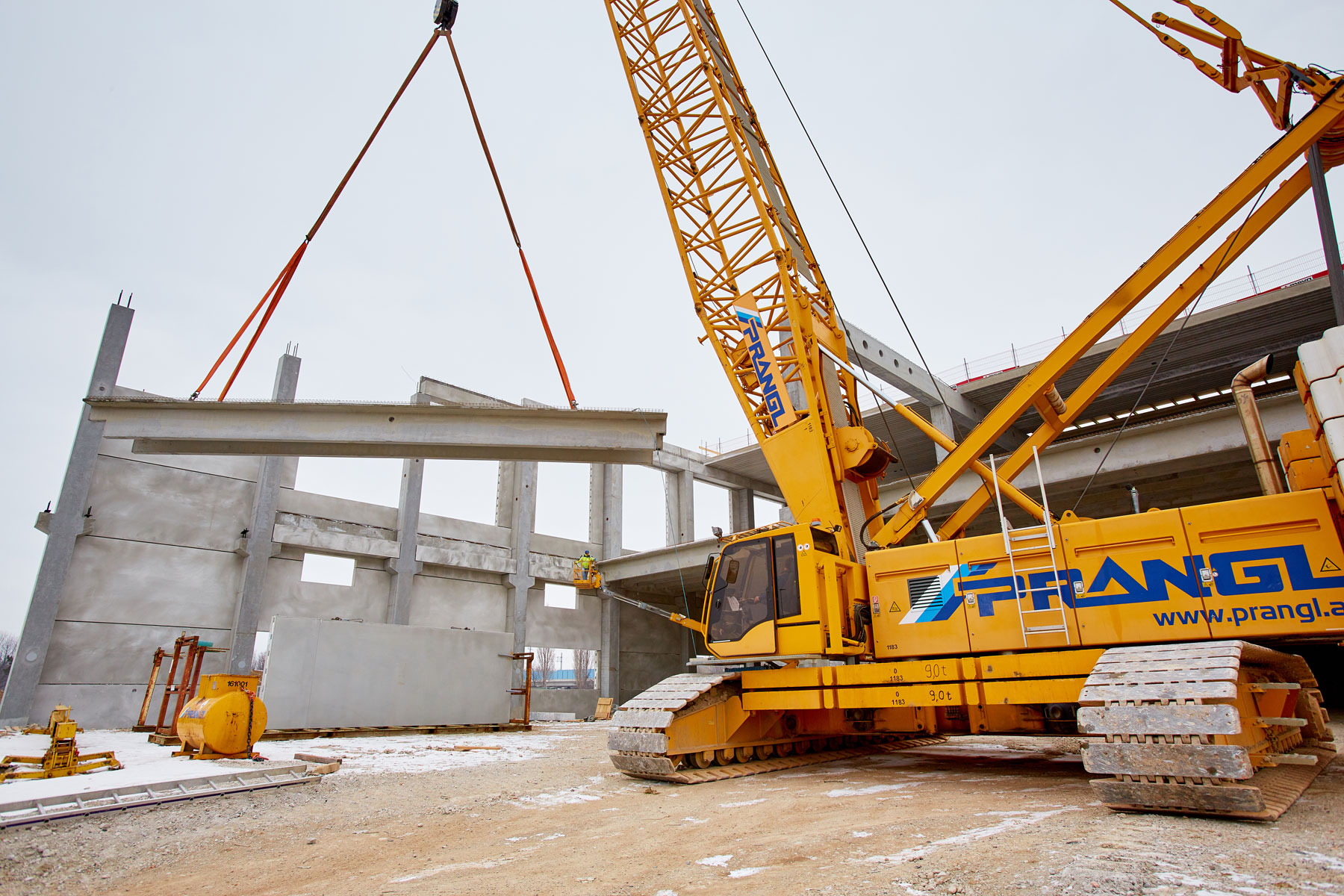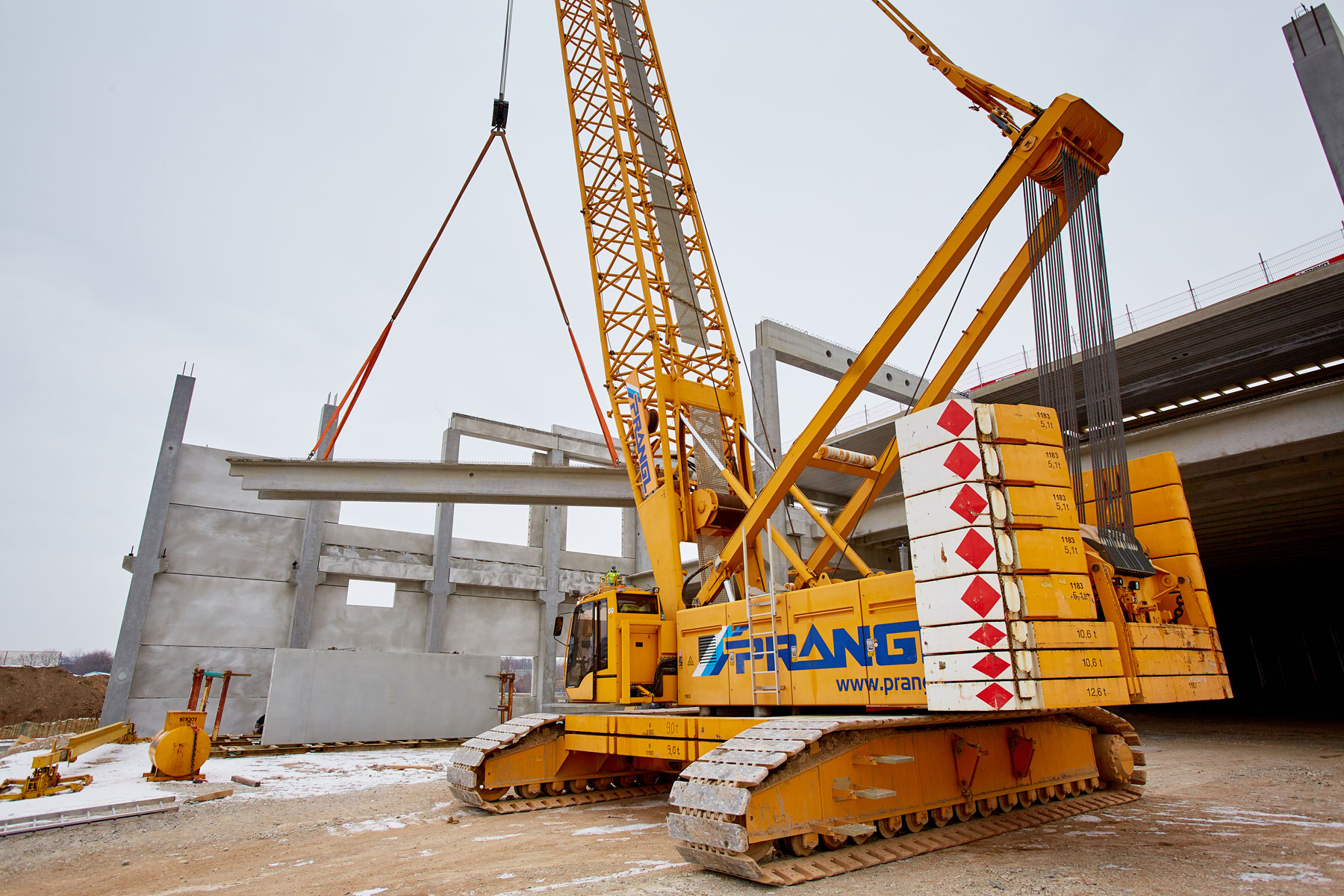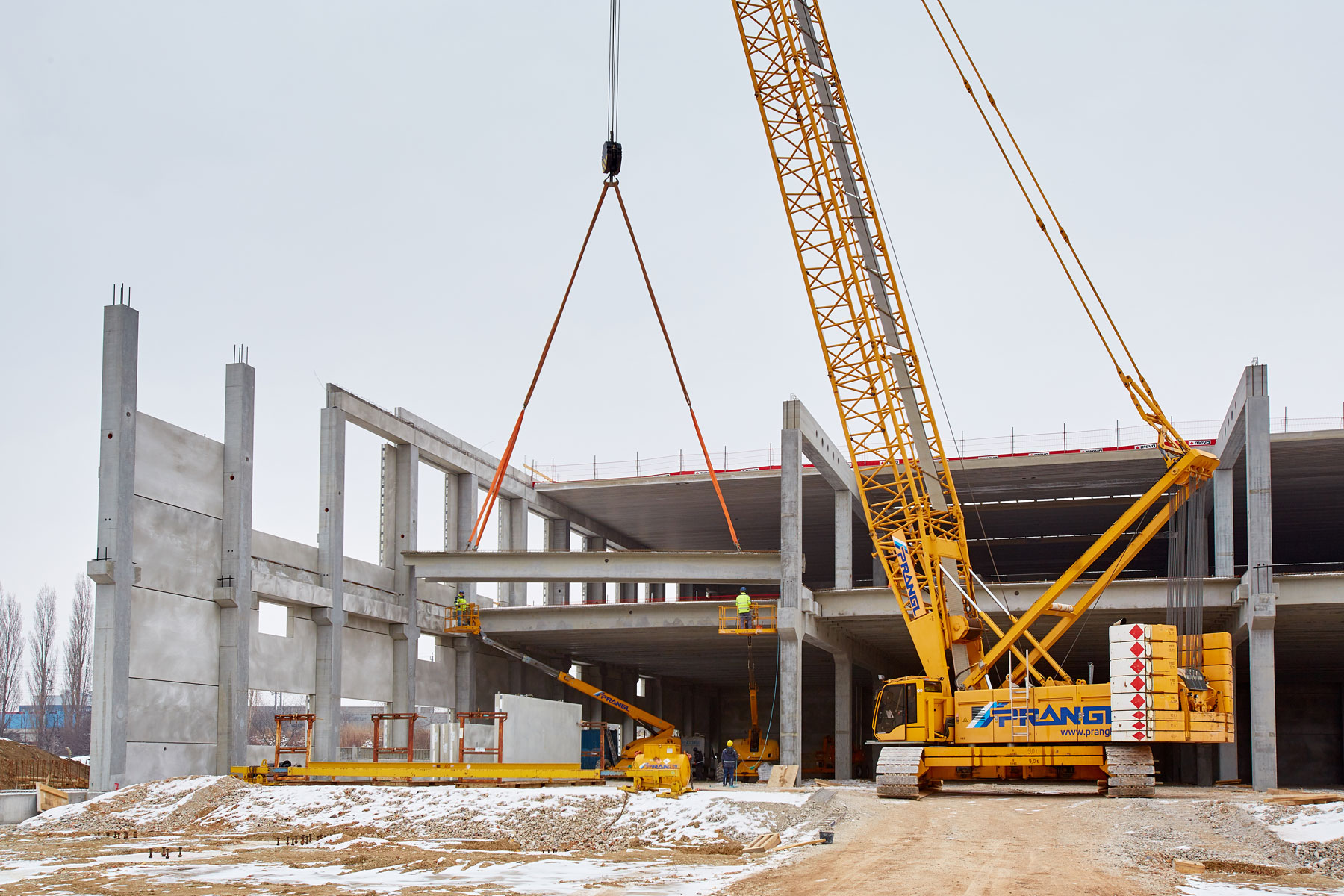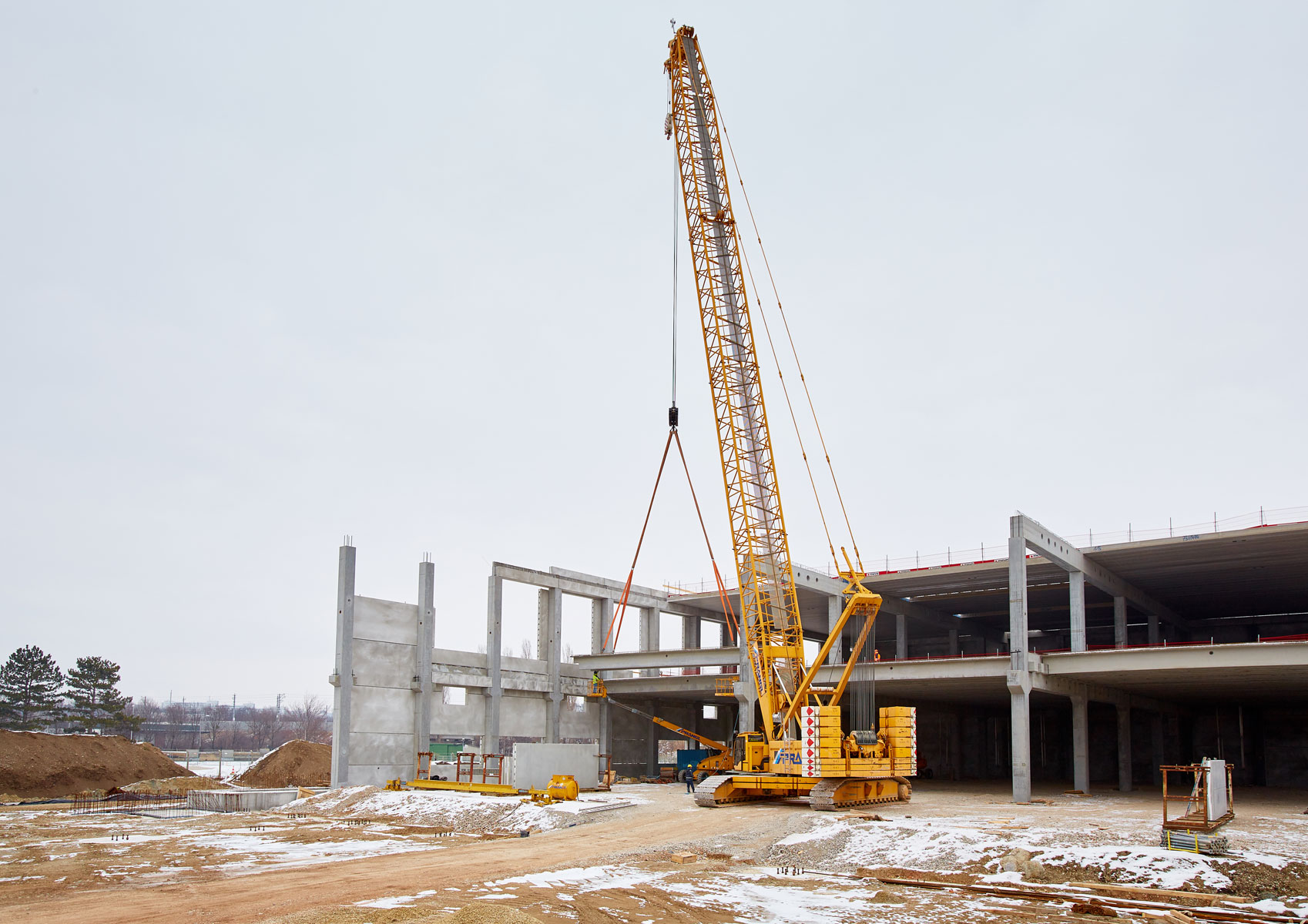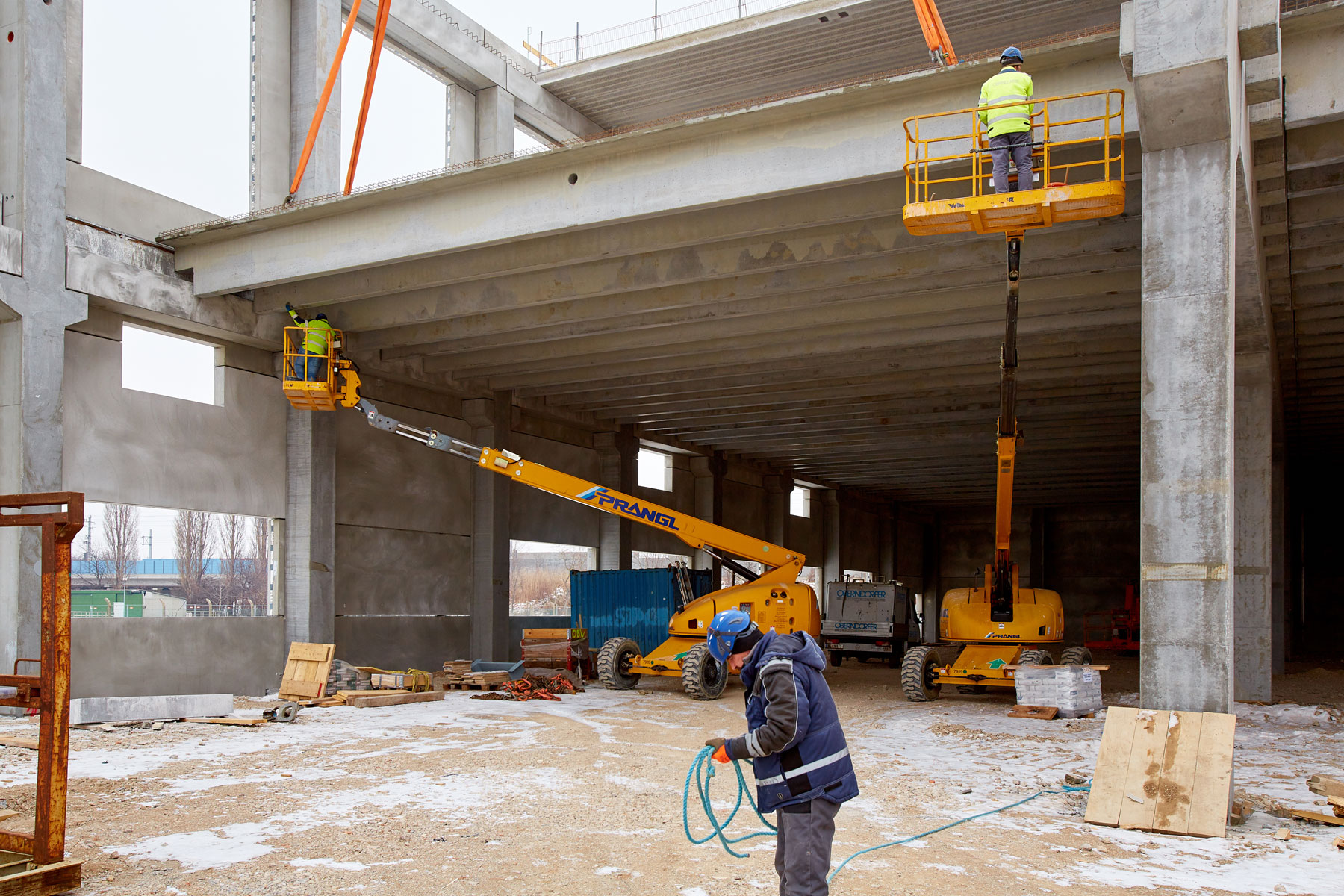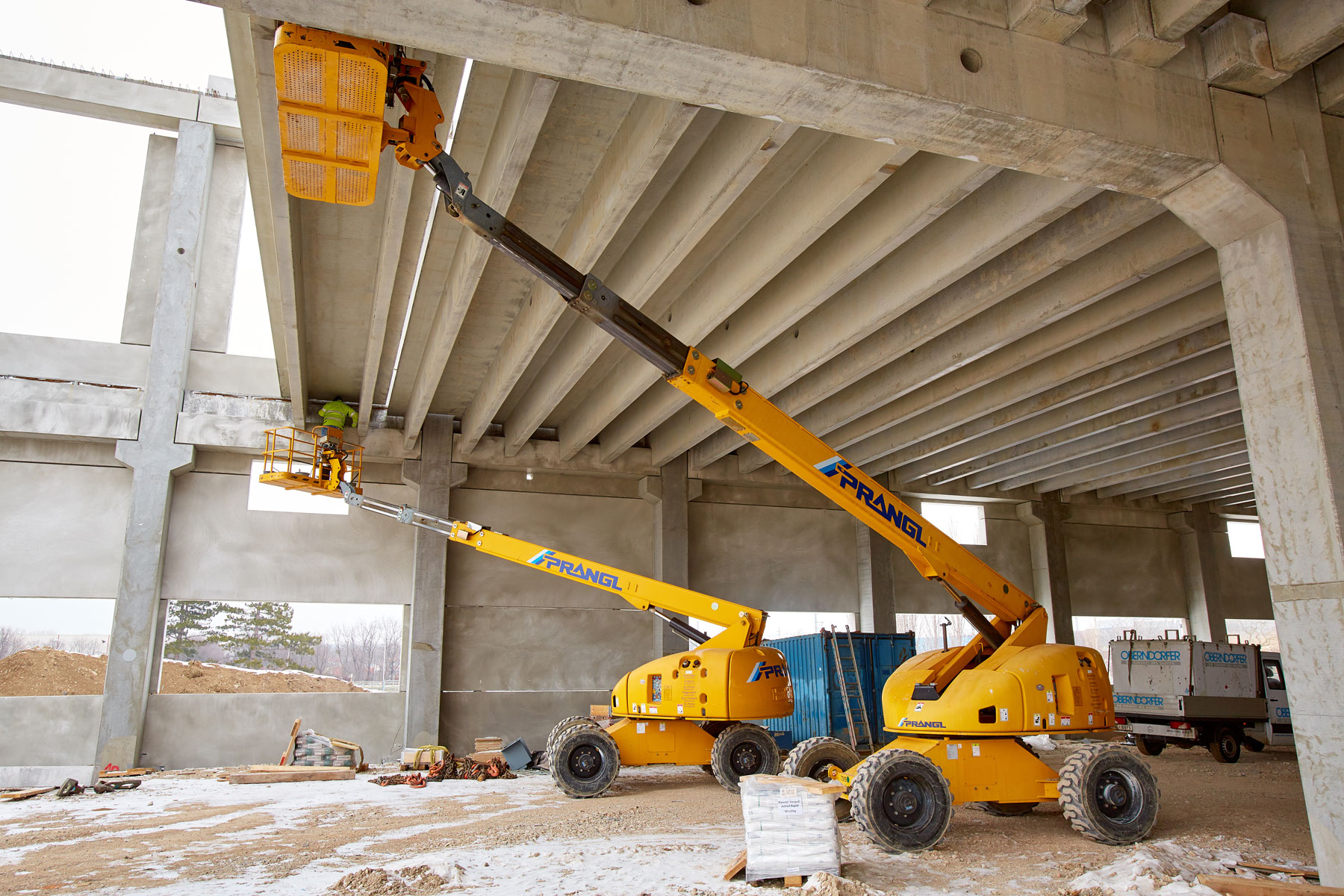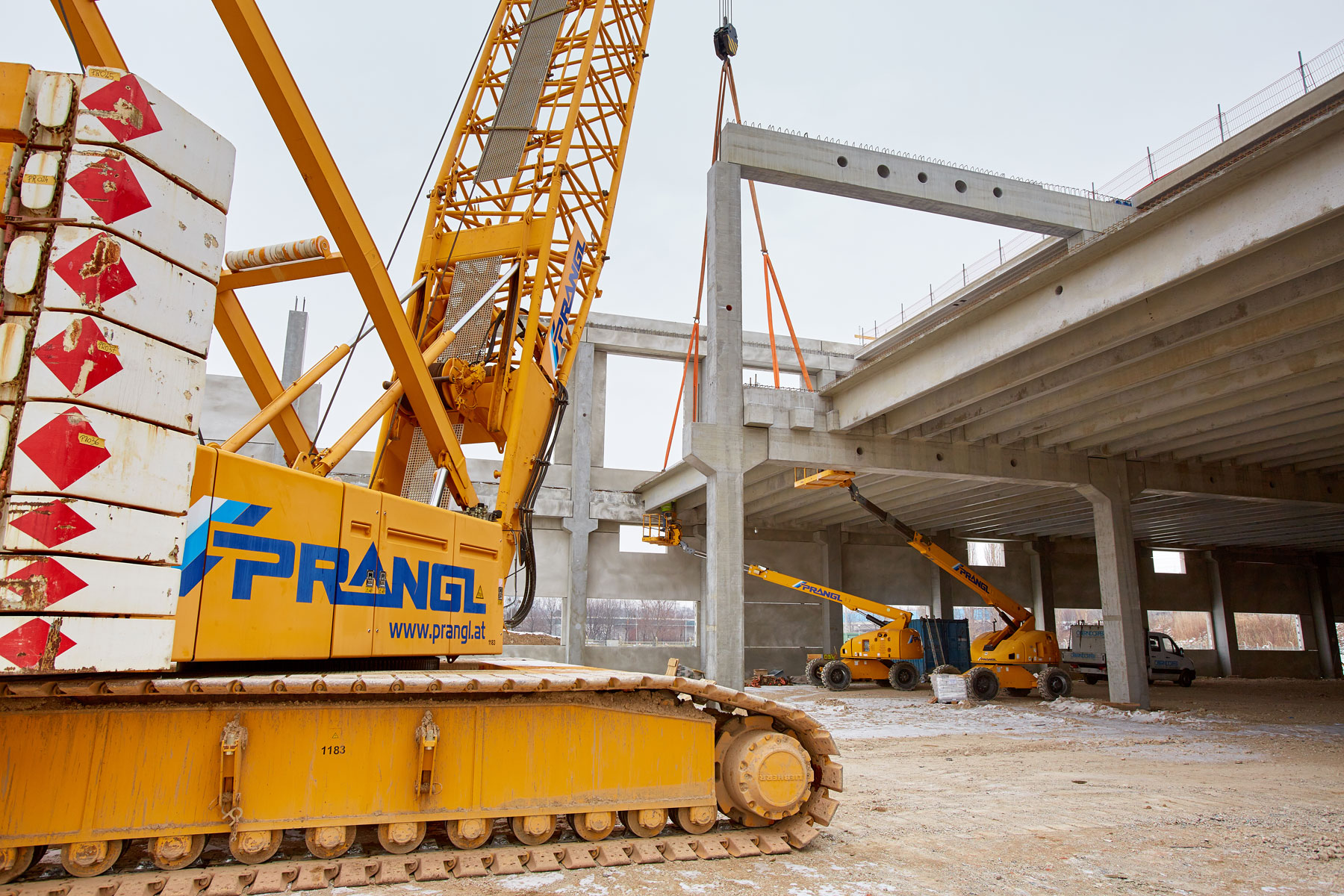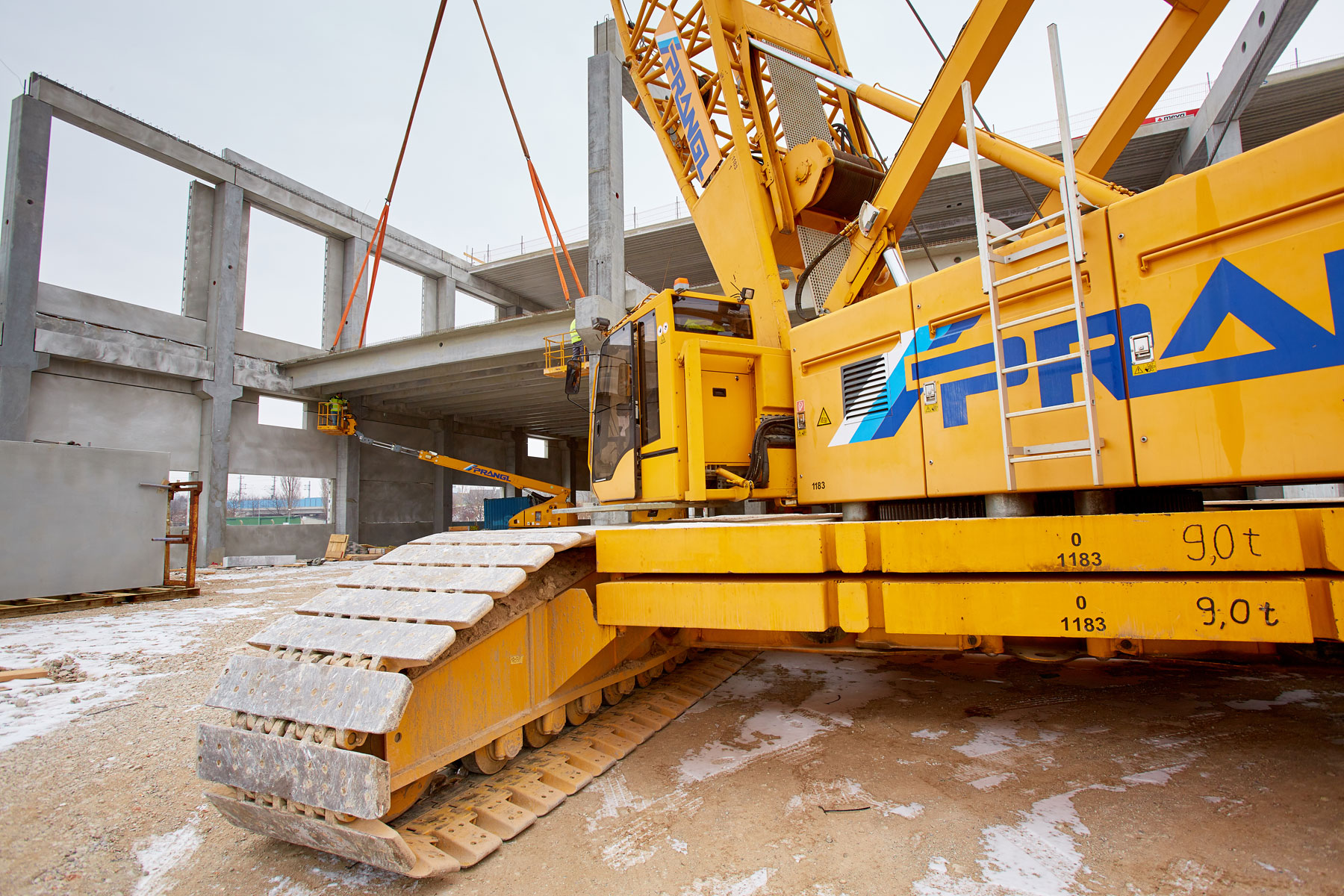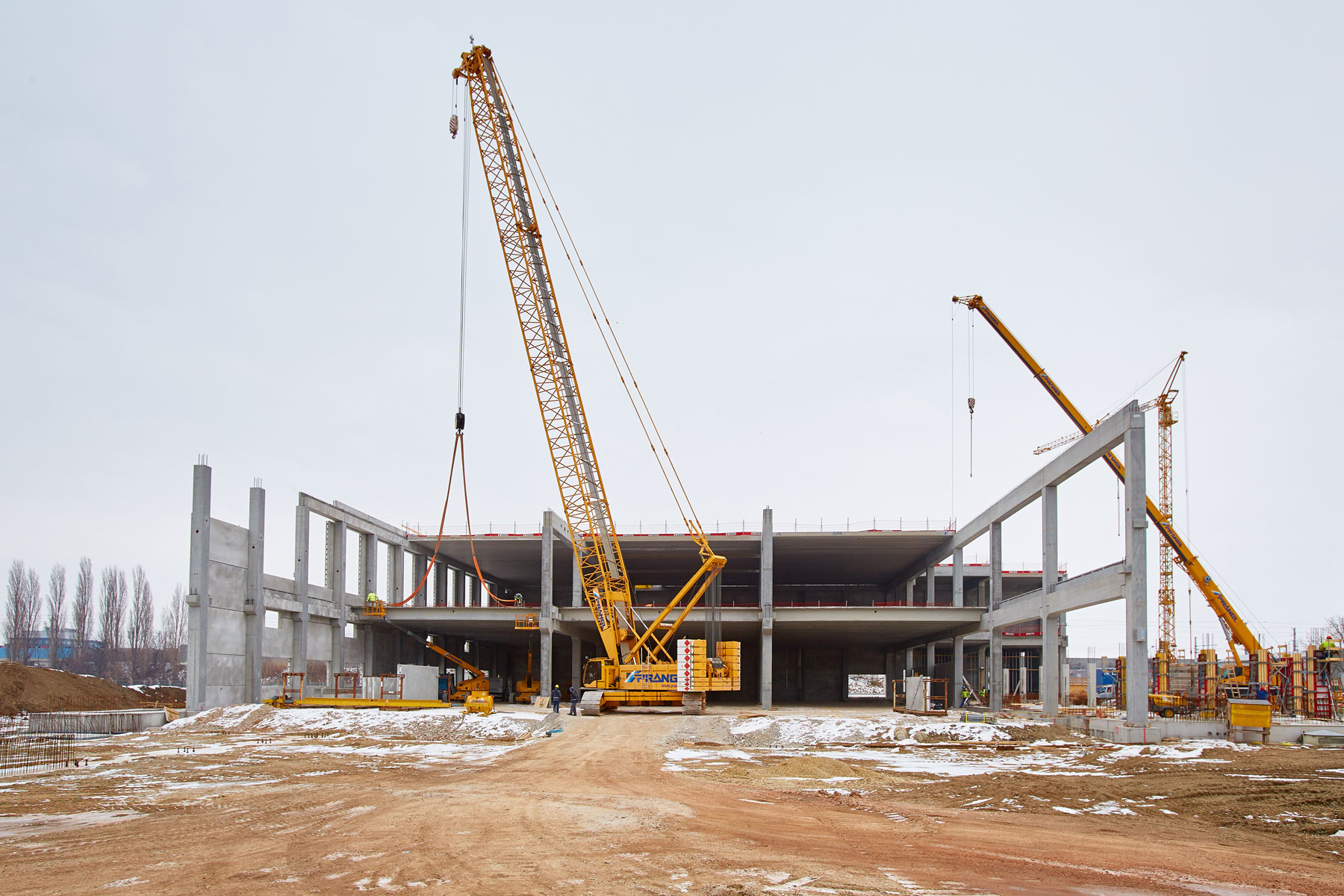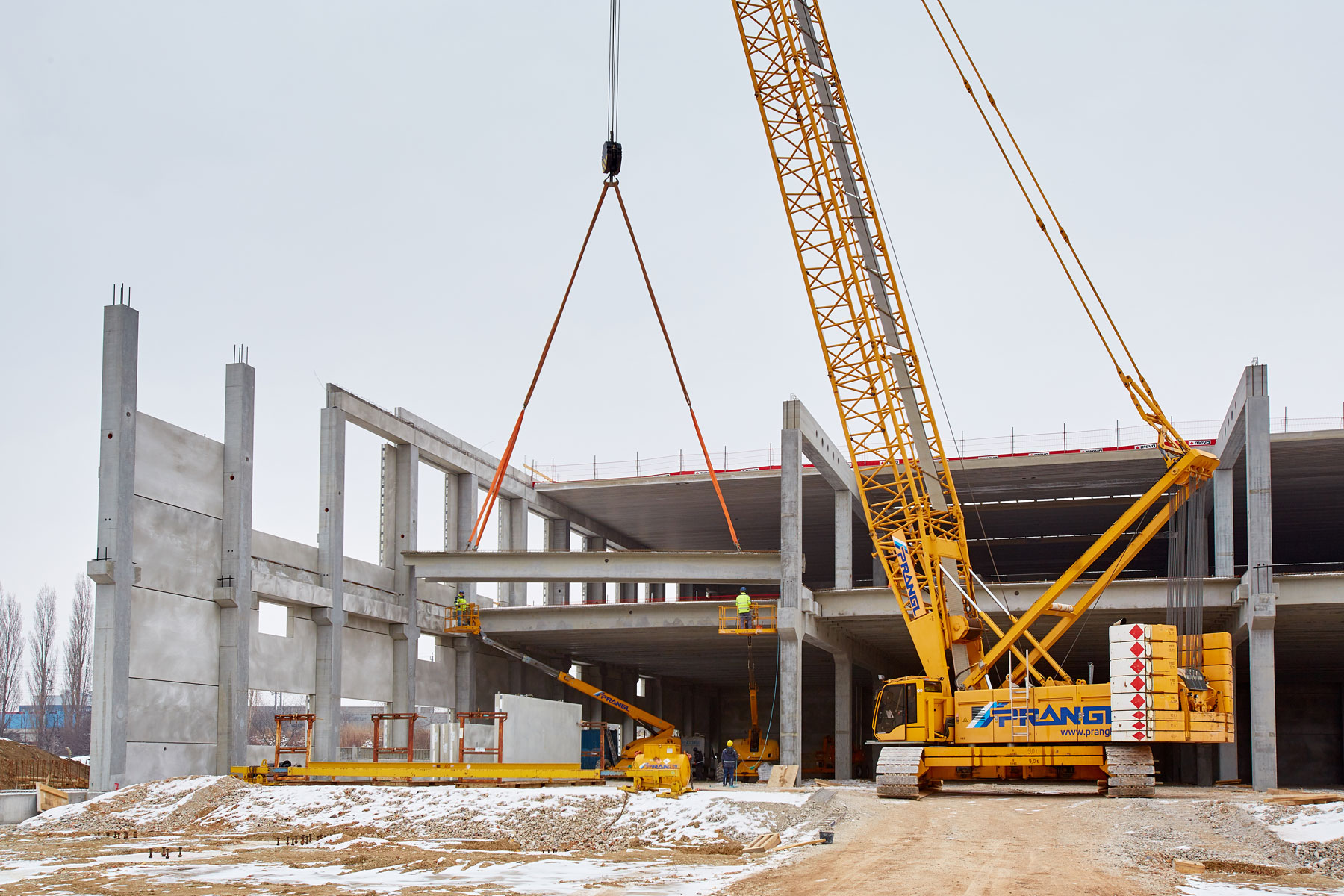 The challenge
Crane work when building a business complex
A new business complex with offices, warehouses, showrooms and an automated high rack storage system is taking shape on a site covering approximately 10,500 m² and will be completed in spring 2019. Prangl is almost the sole equipment supplier to the site to lift all pre-cast concrete elements such as cross beams, roof beams and columns, as well as all cavity walls and staircases.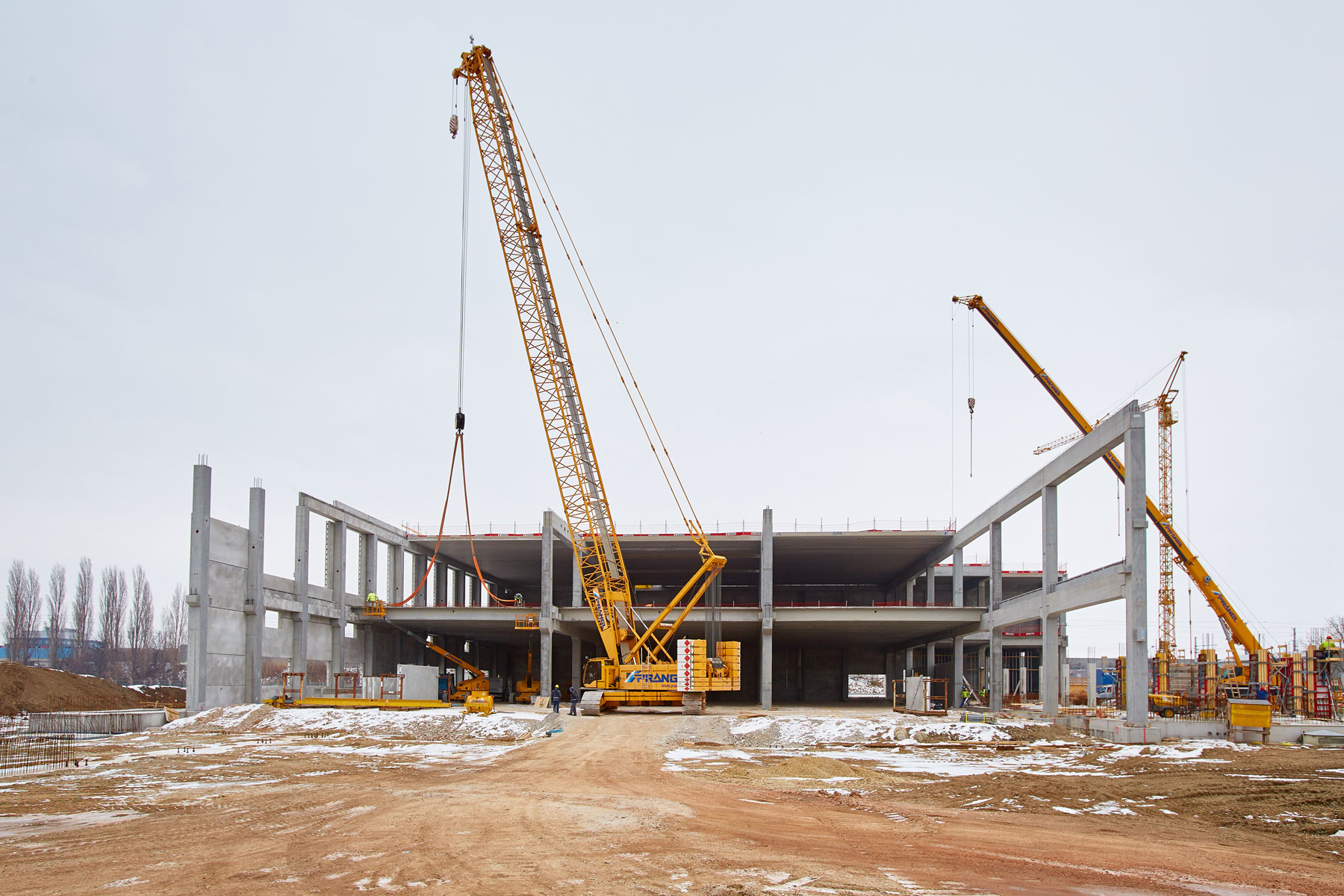 Crawler crane, telescopic crane and telescopic boom lifts
The pre-cast concrete elements weighing up to 39 tons each were lifted into position by a 280 tonne crawler crane, cavity walls and staircases were also lifted by a 100 tonne or a 130 tonne telescopic crane. Further on-site assistance was provided by two 21 metre telescopic boom lifts. In all projects involving several different trades it is particularly important to have a contact person on site. As a result of the proximity of the construction site and the total overview of the general contractor, the right machines were always on hand for everyone concerned. Thus here too, "everything from a single source" paid off in full yet again.