January 2018
Wine tanks
Two outdated wine tanks at the Sektkellerei Schlumberger were in need of replacement. Prangl took sole charge of the project.
City:
Bad Vöslau – Schrattenberg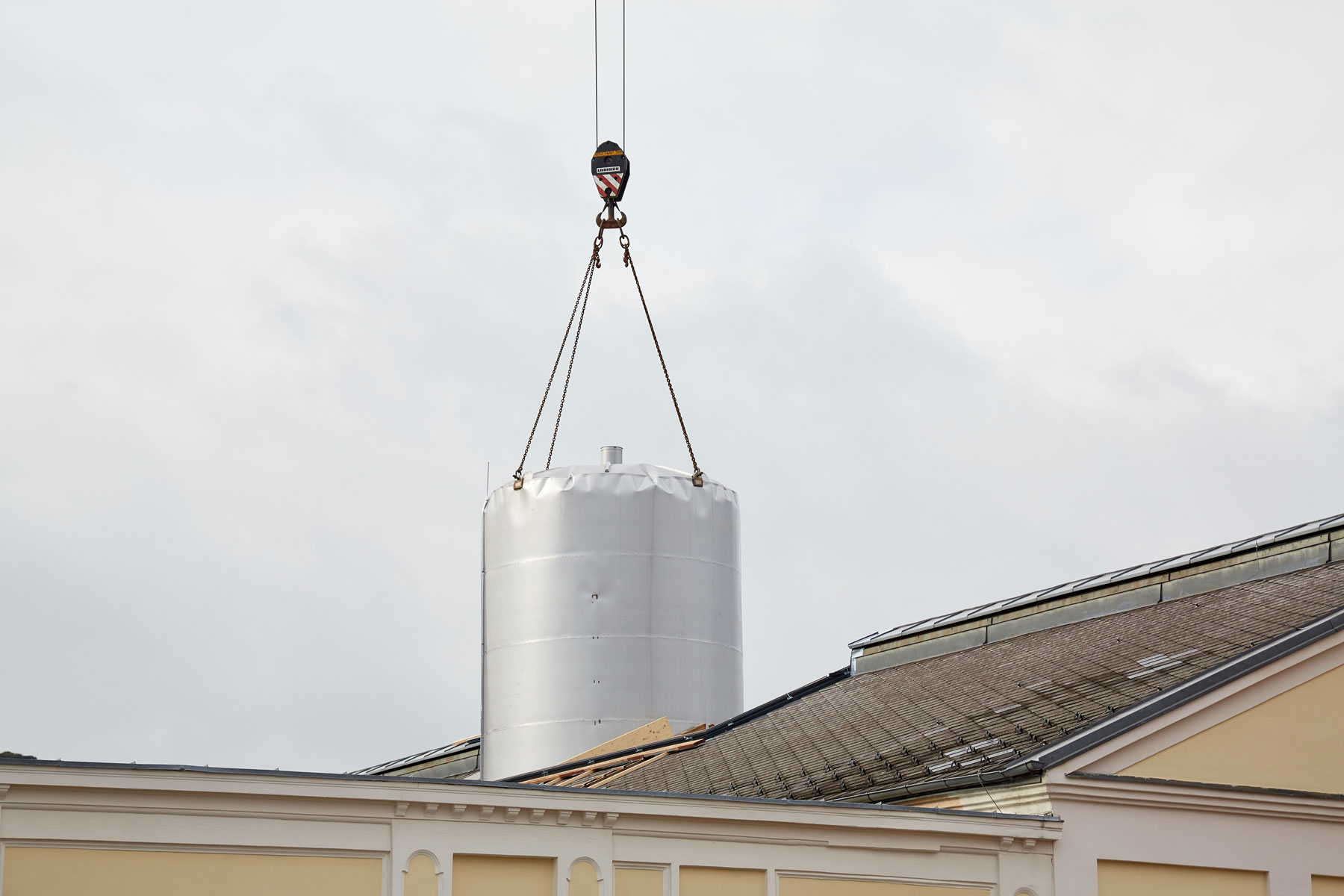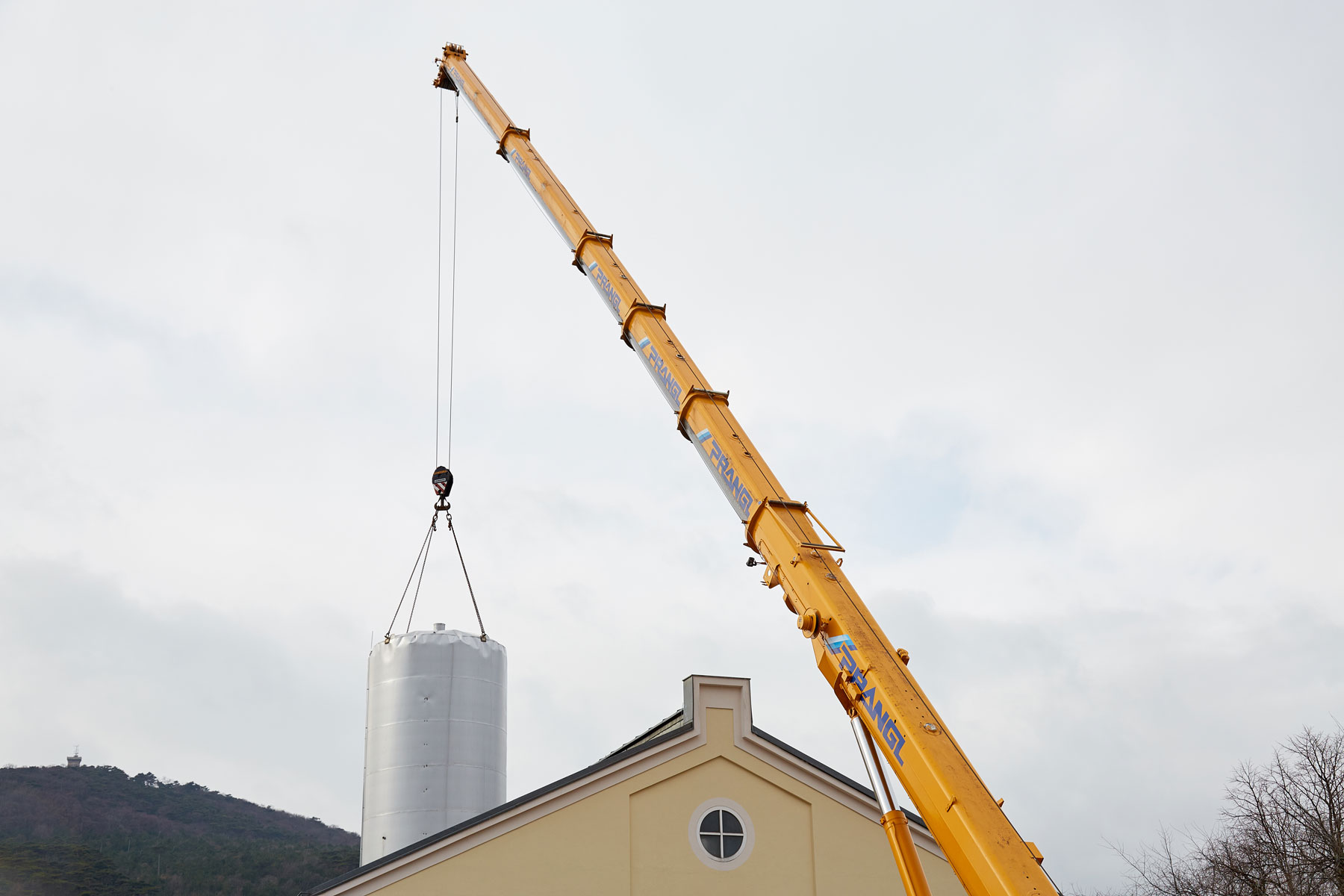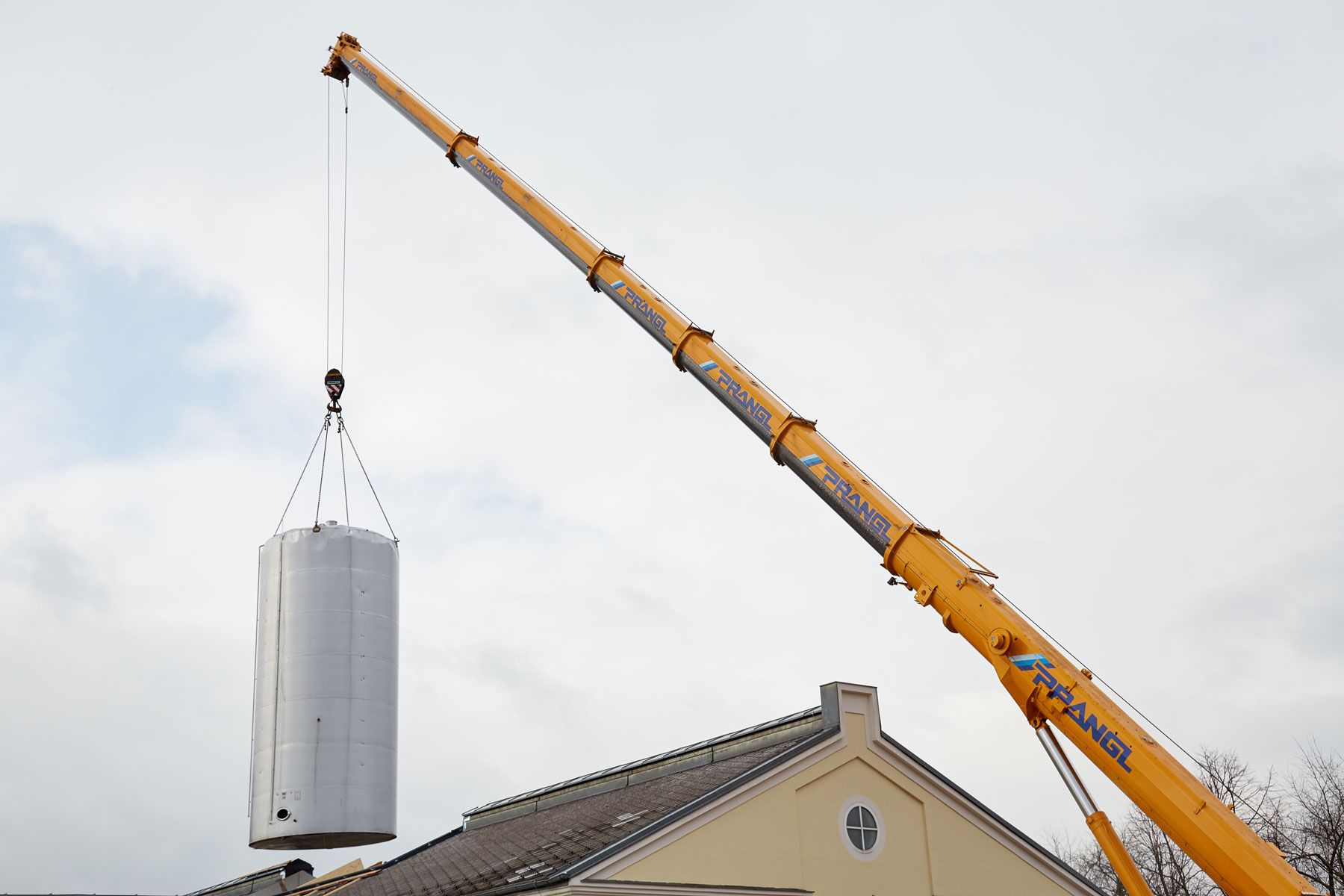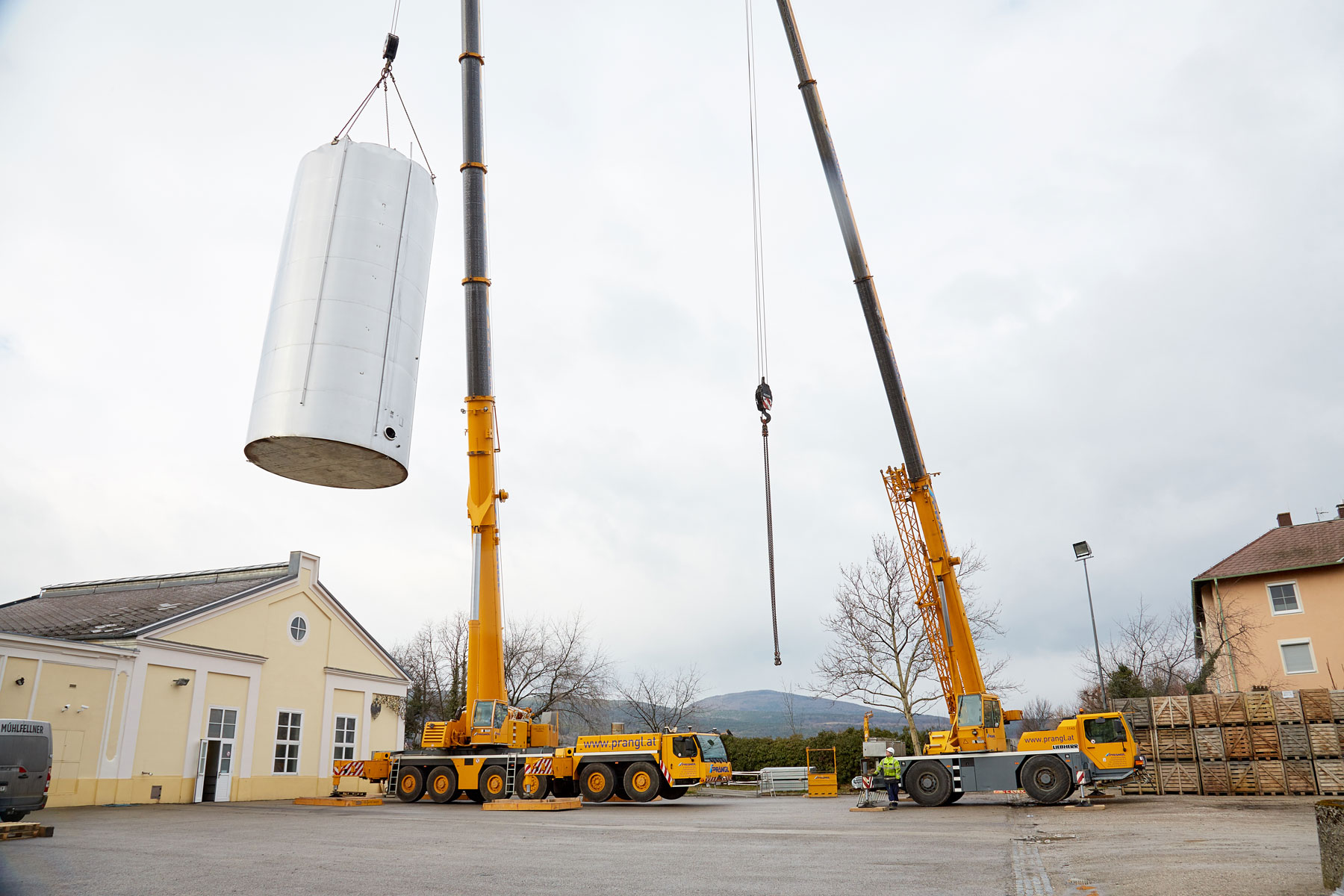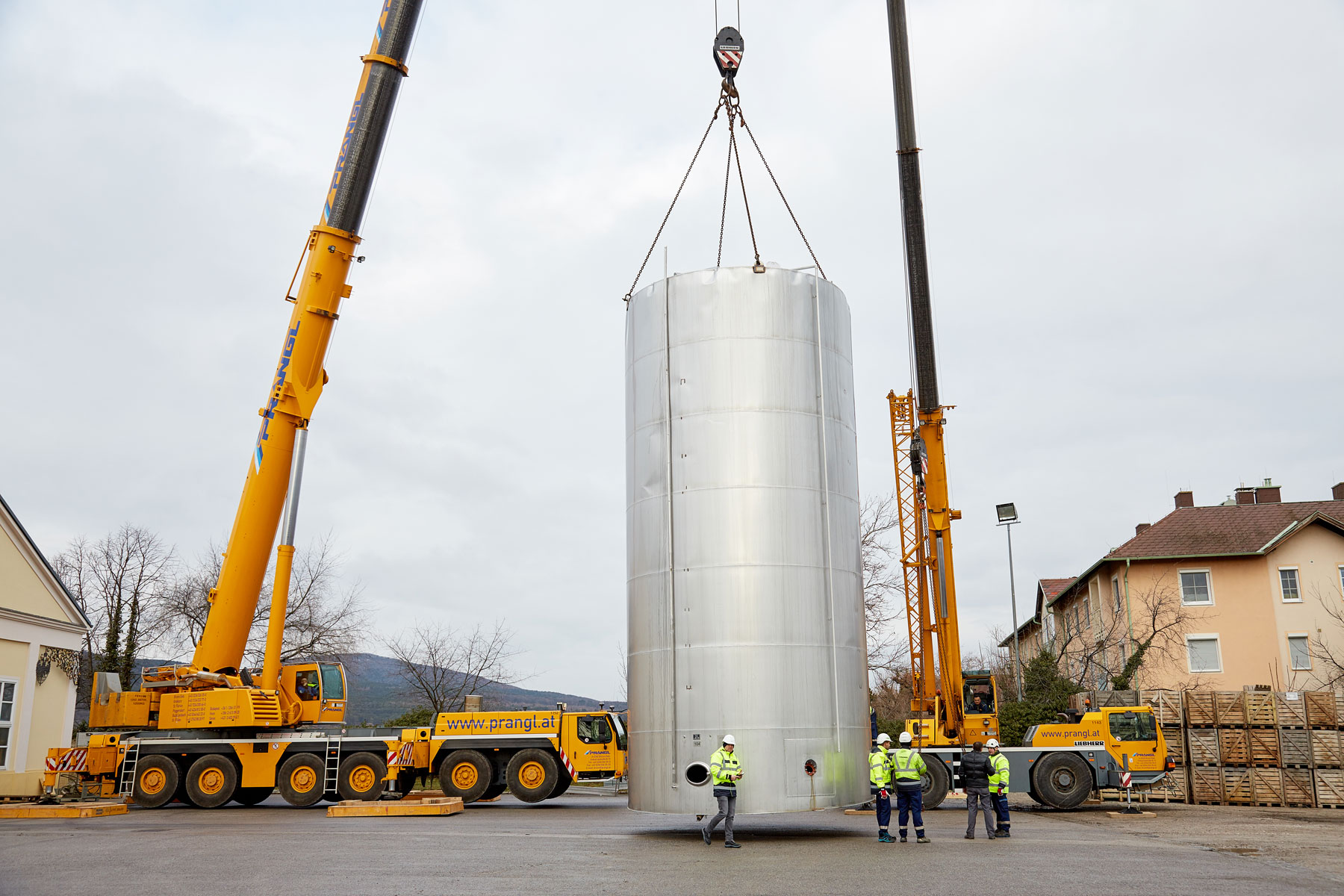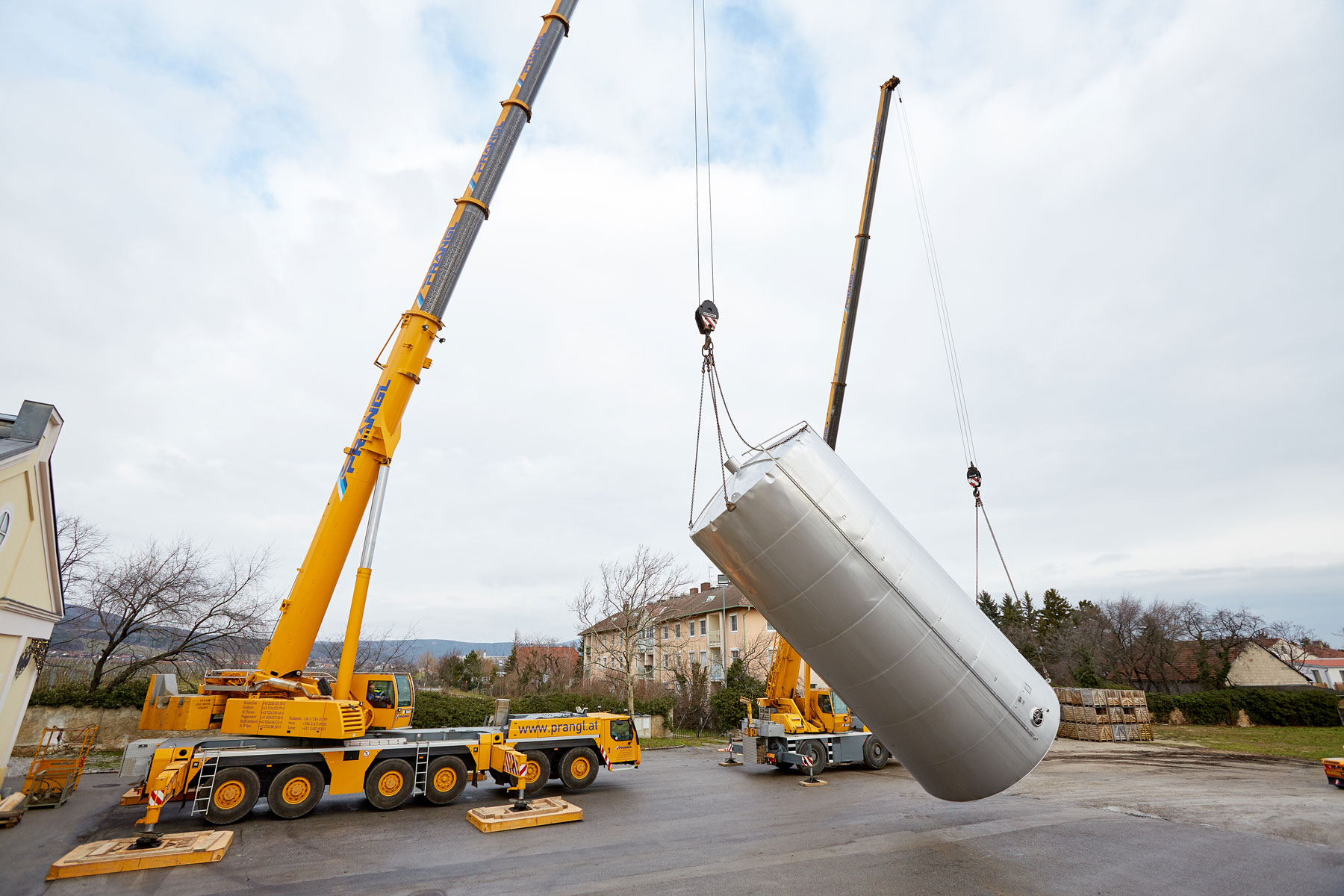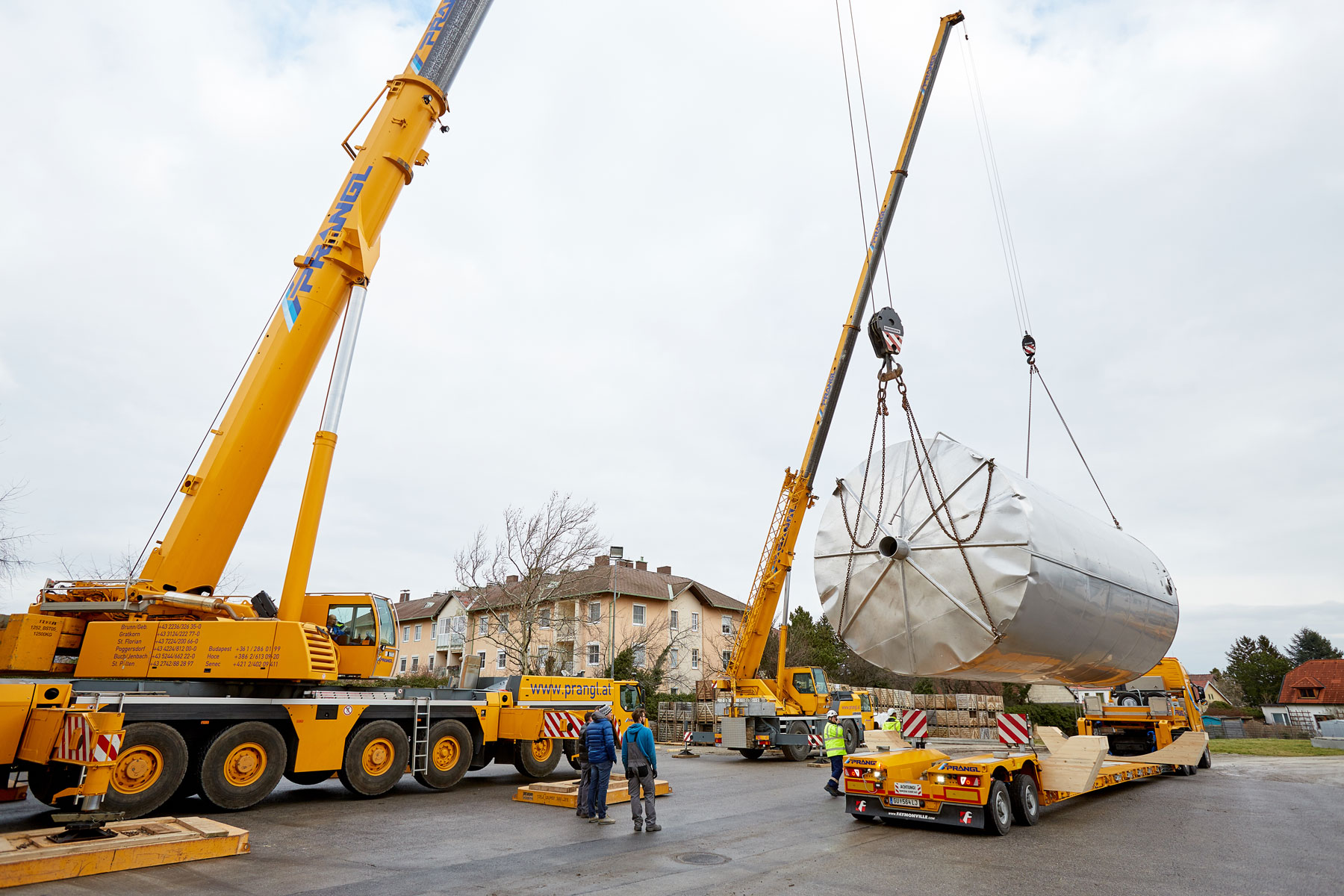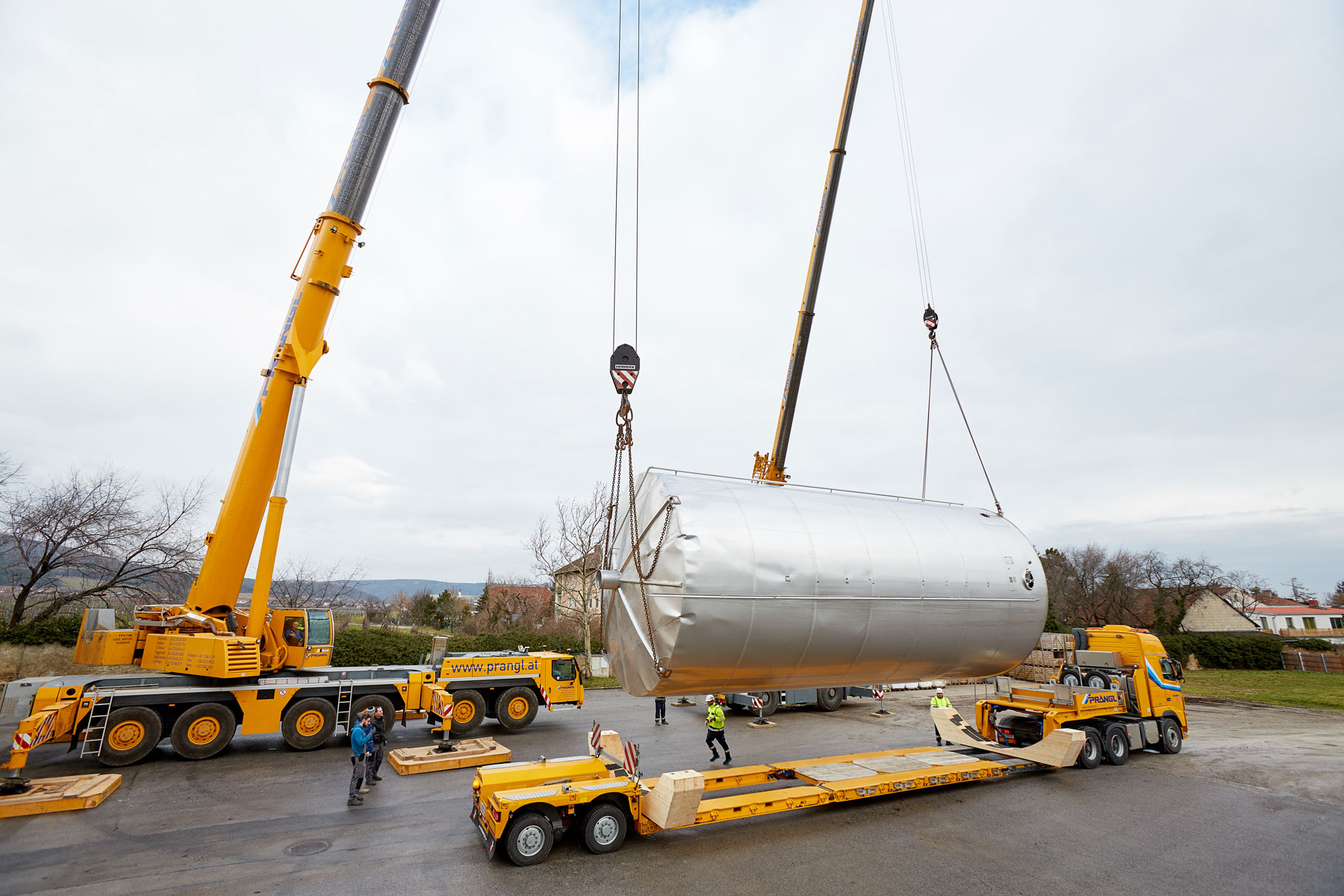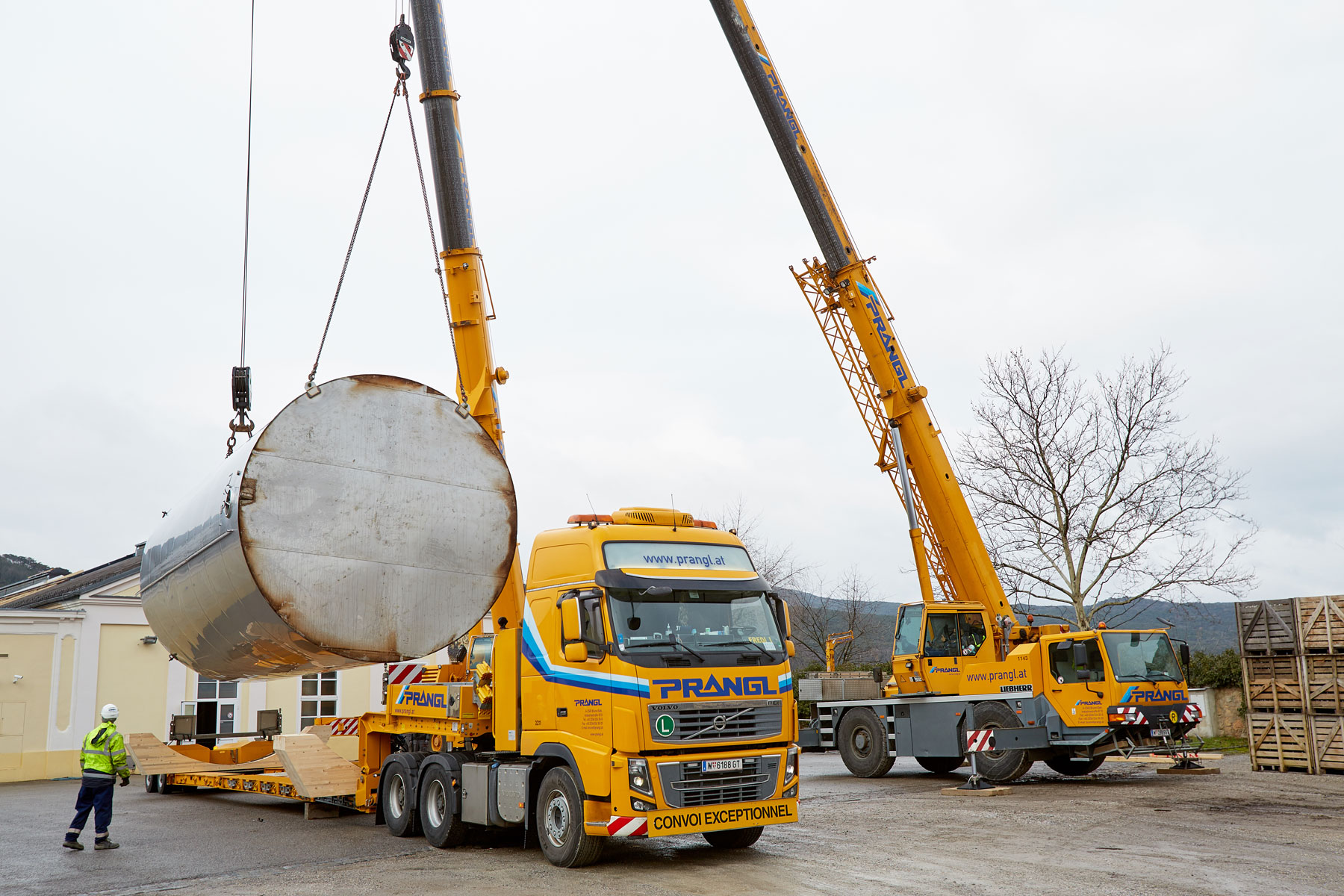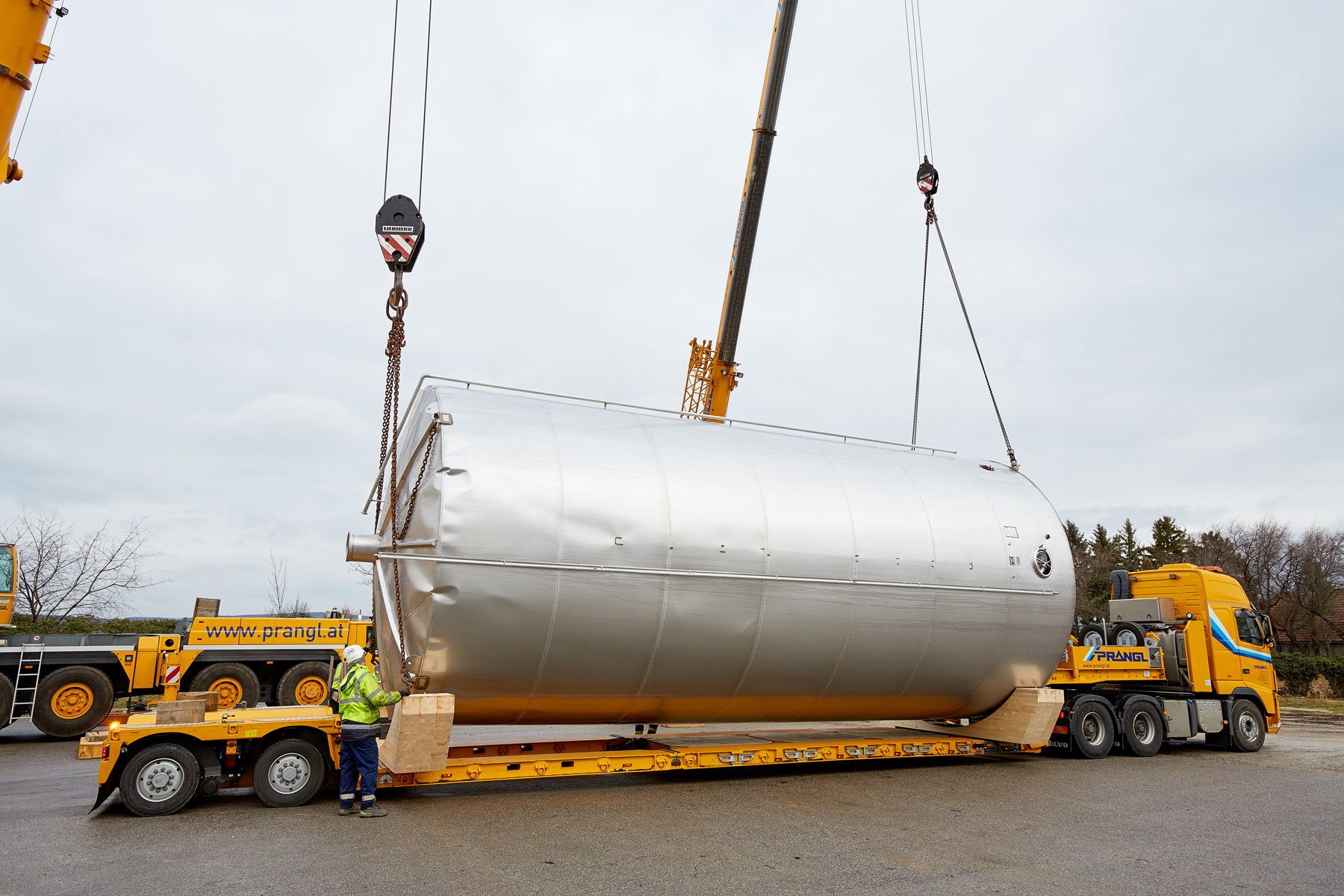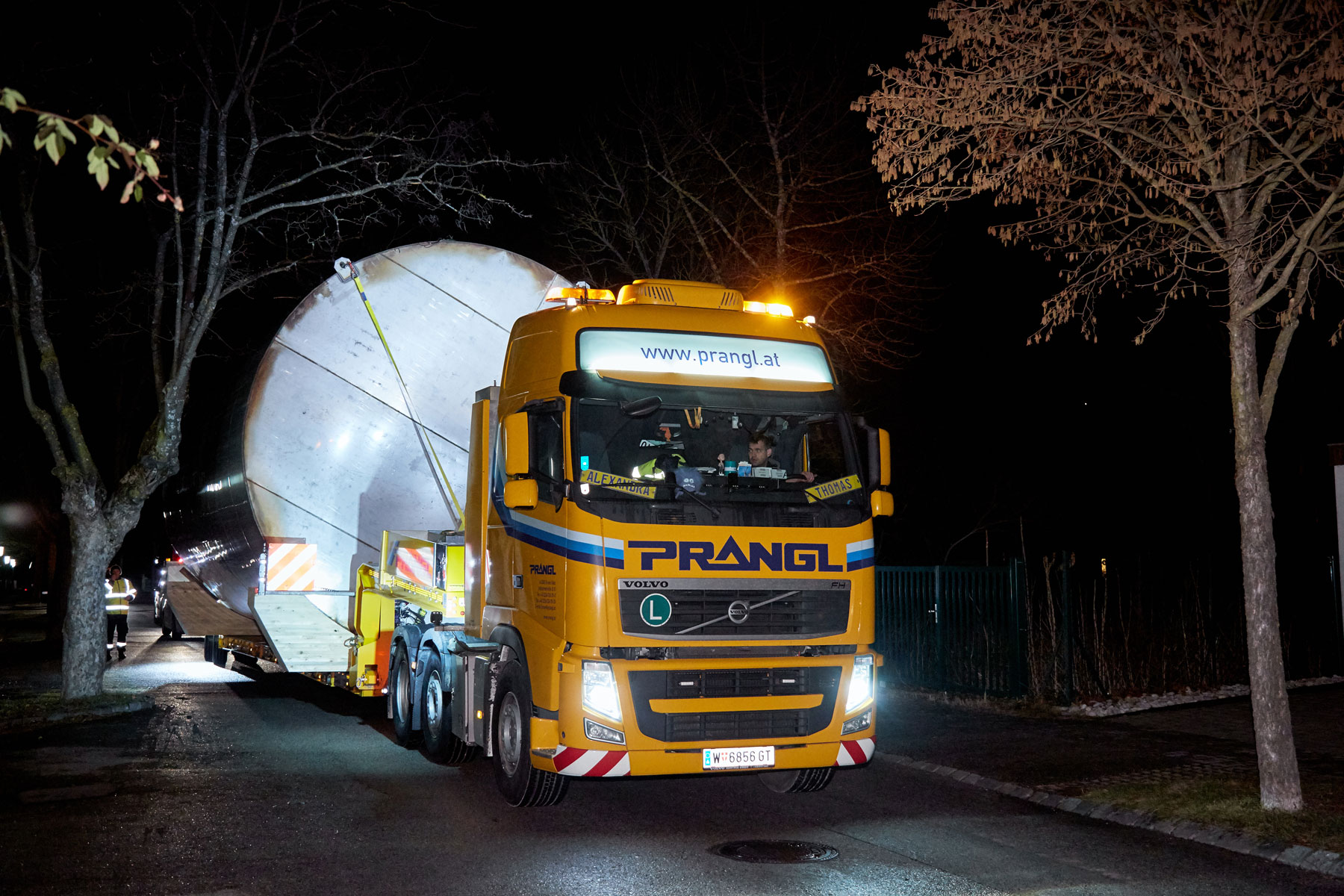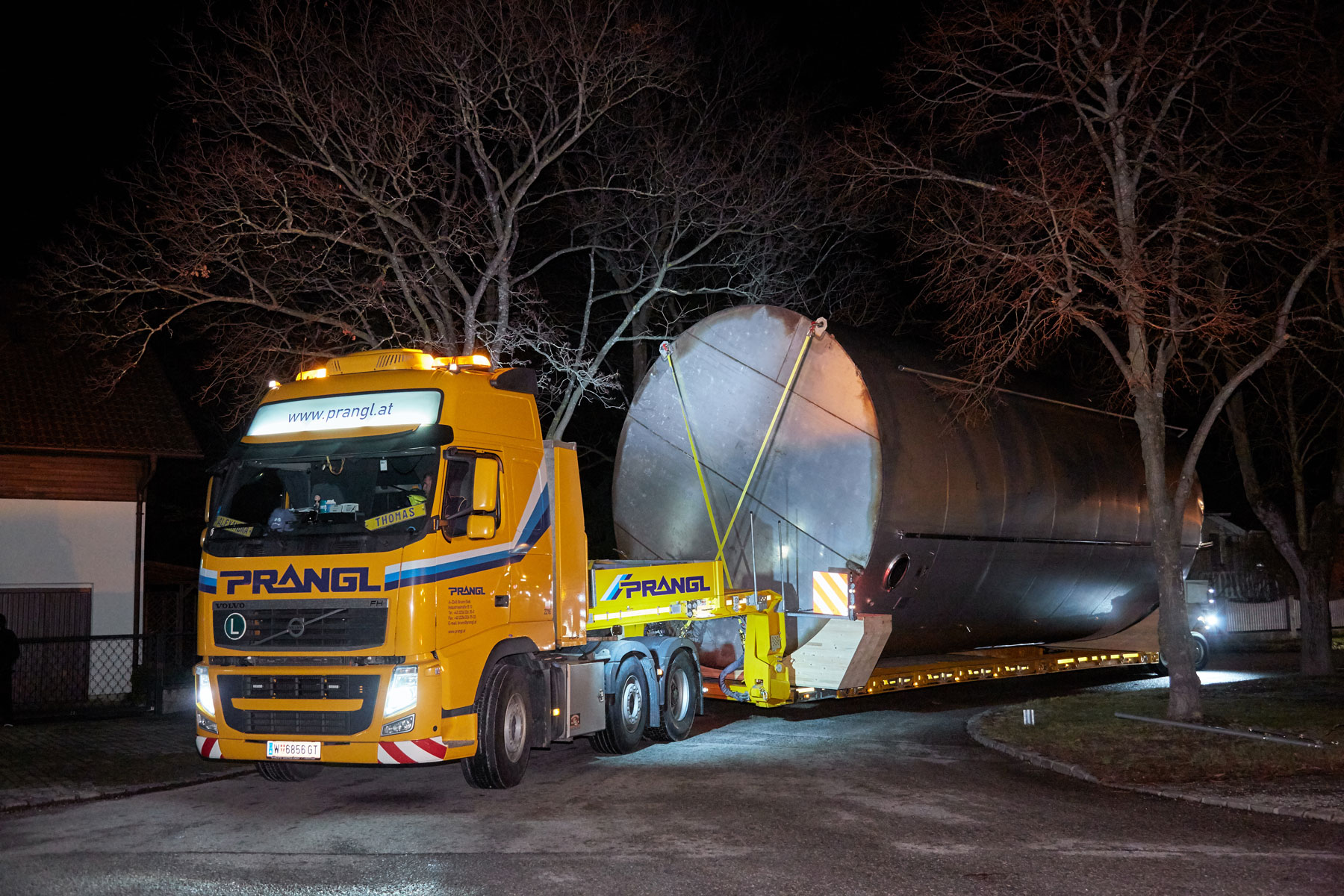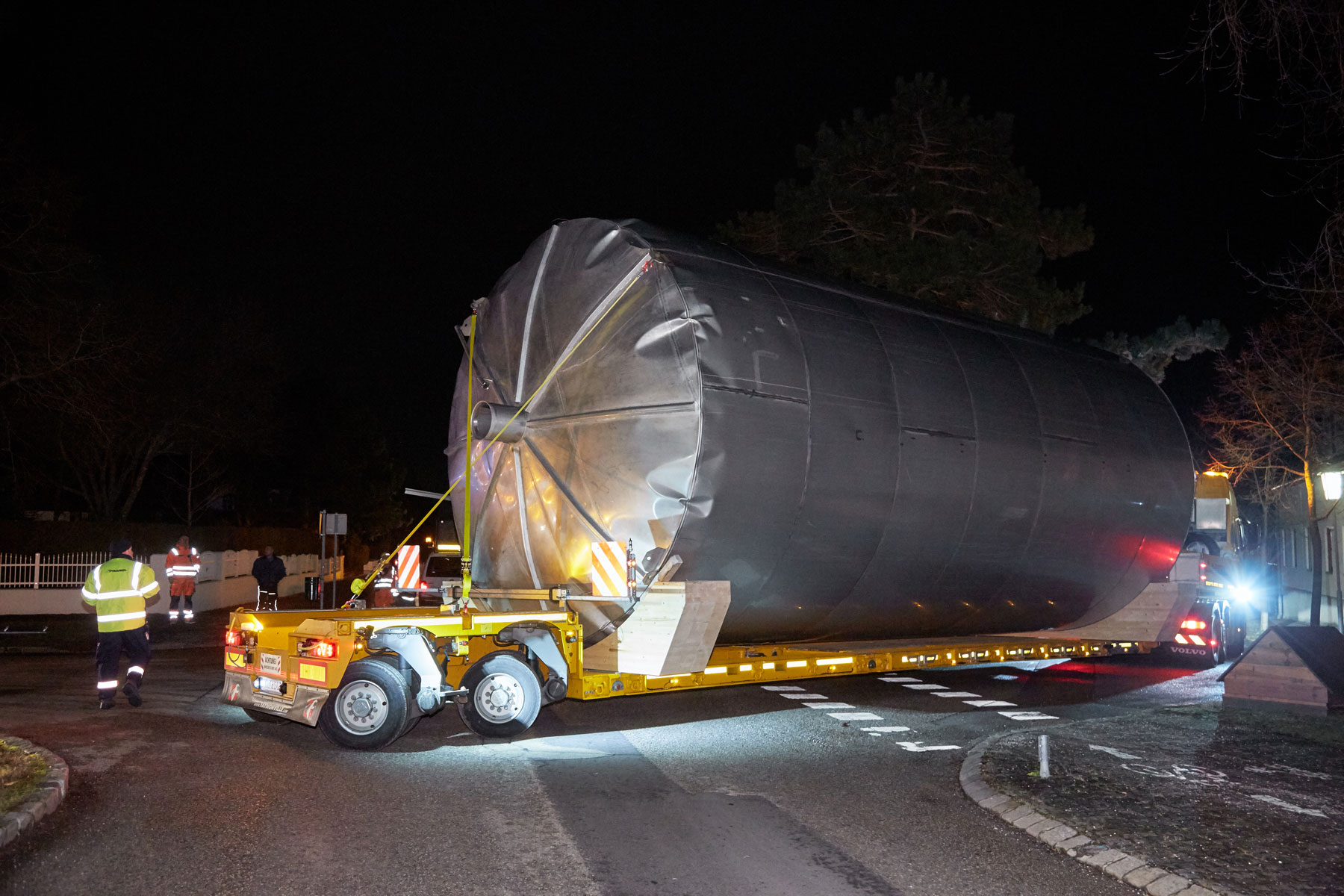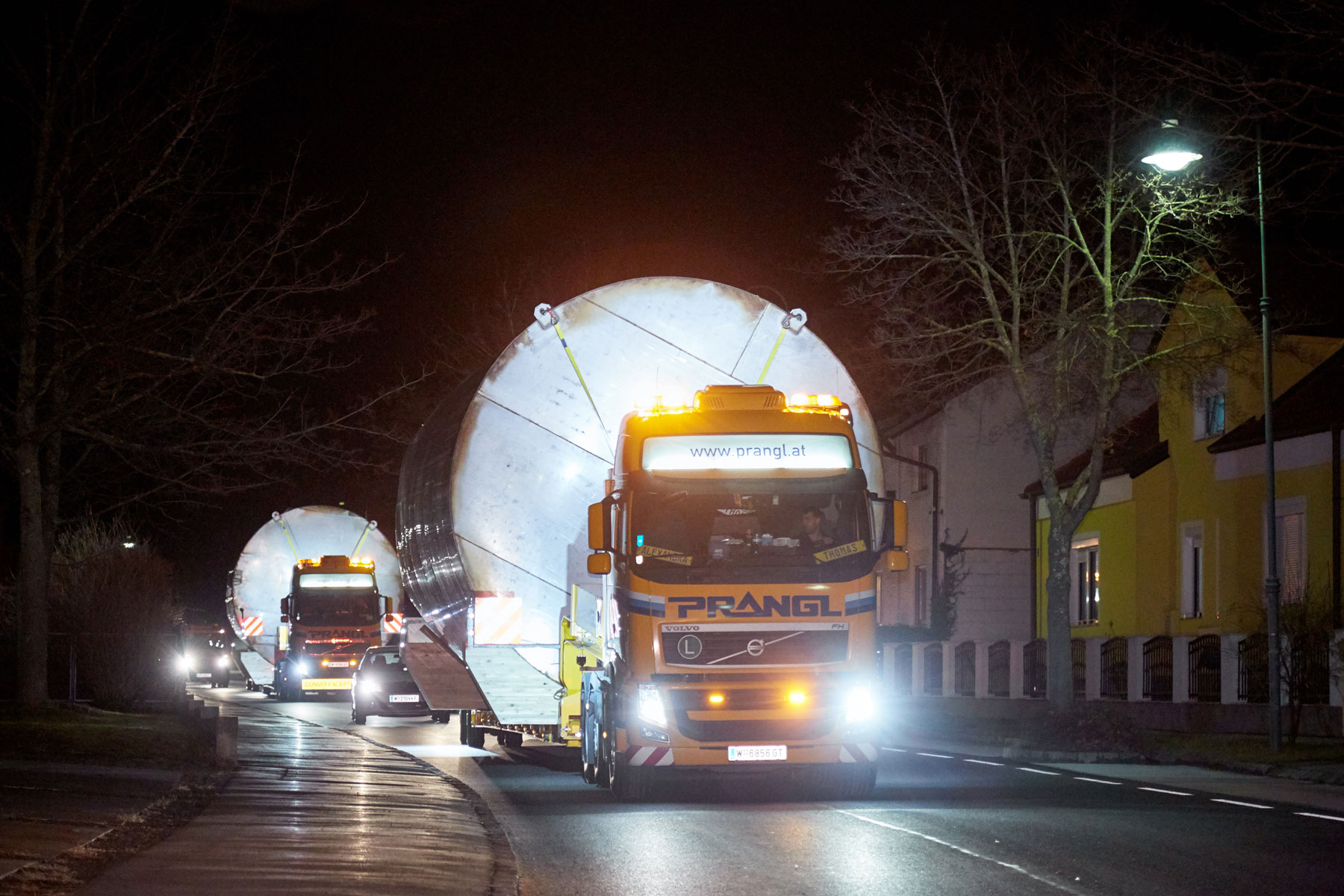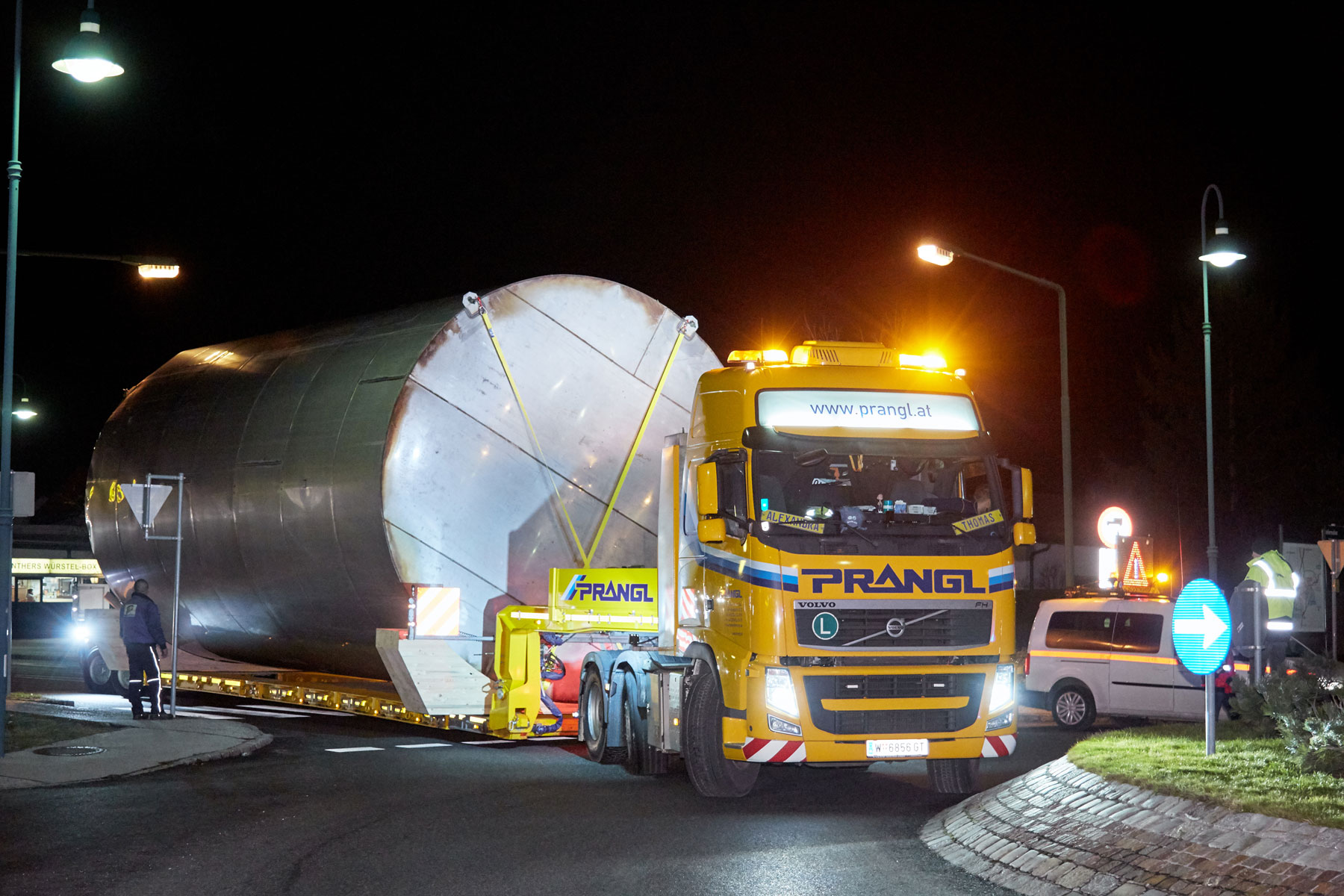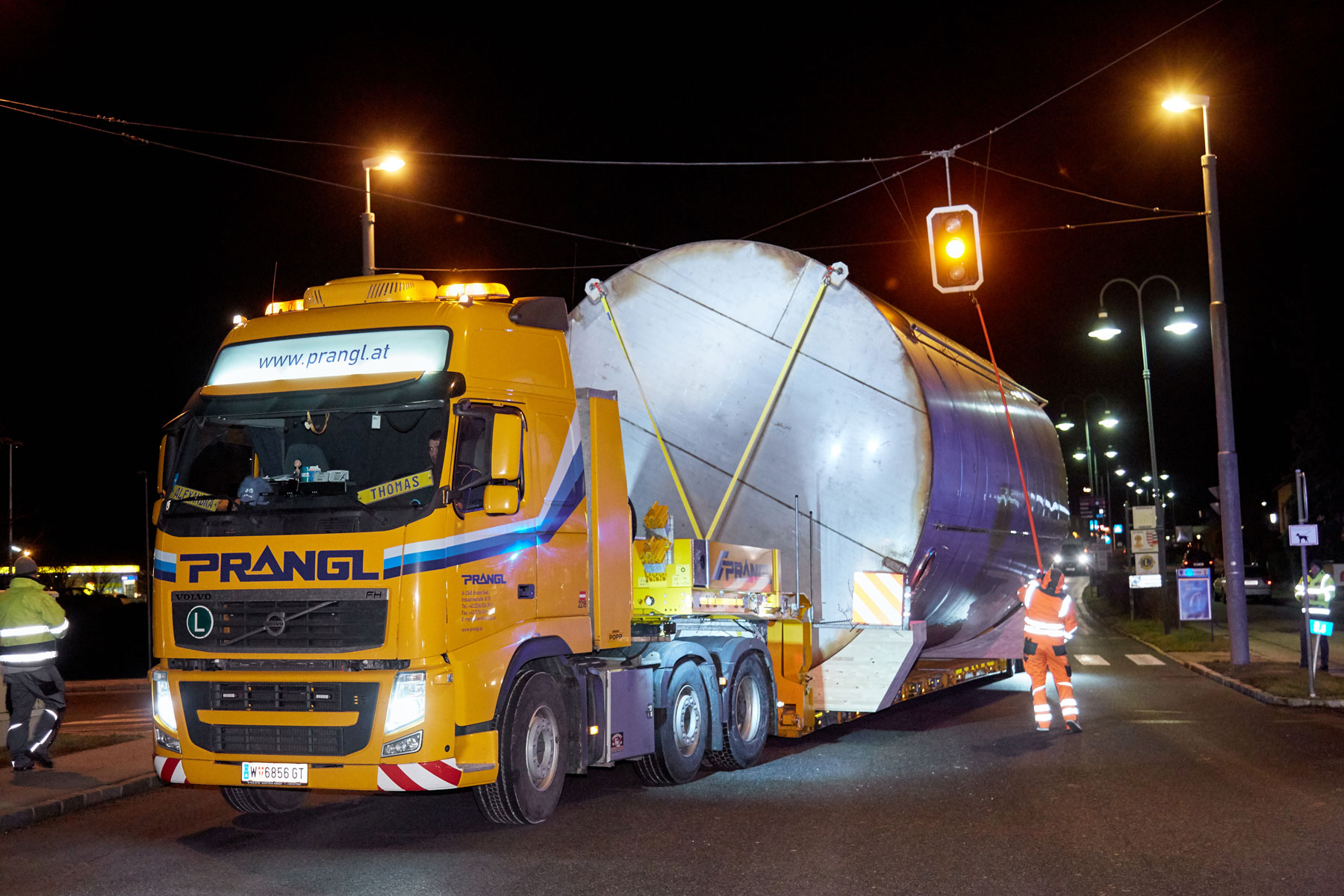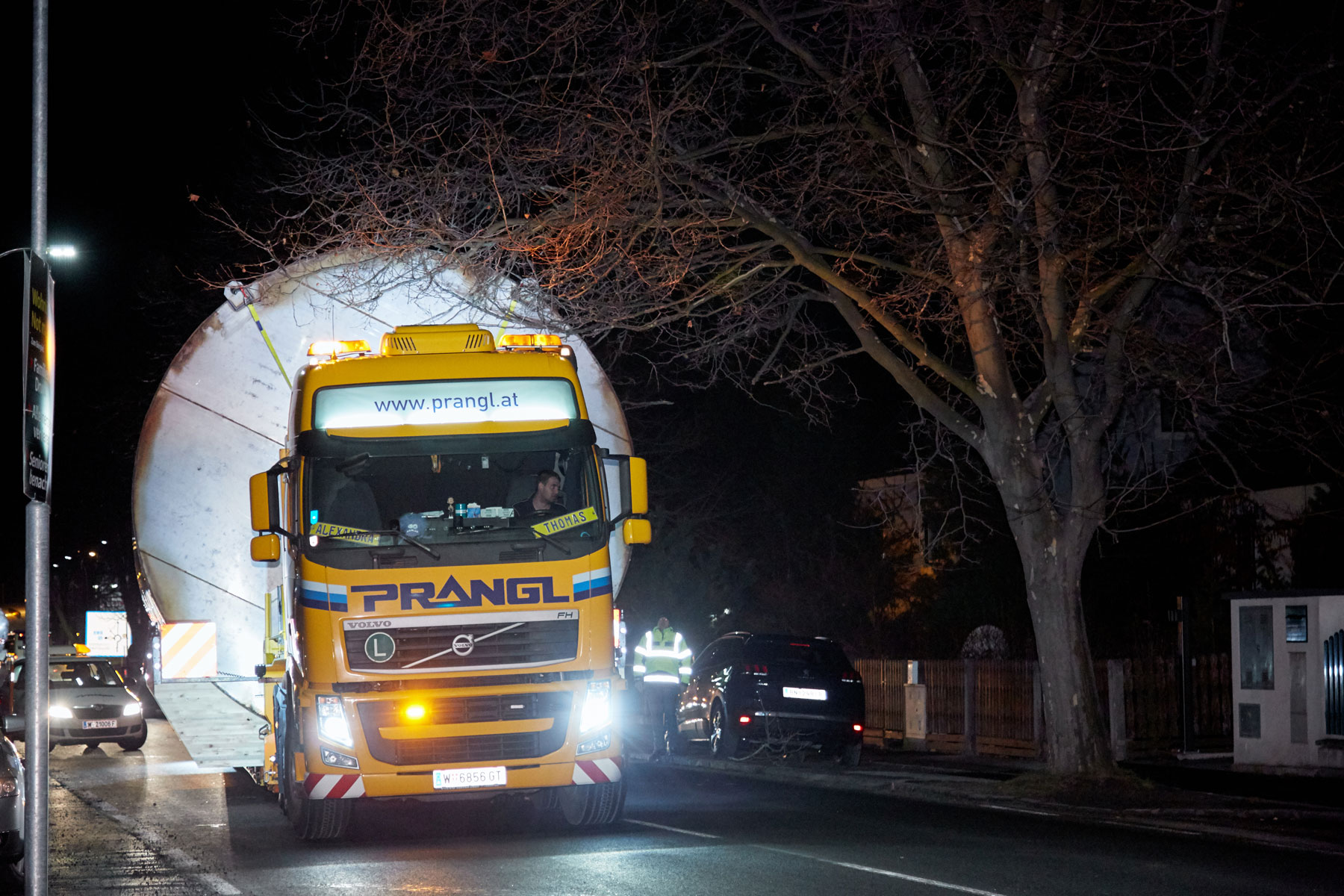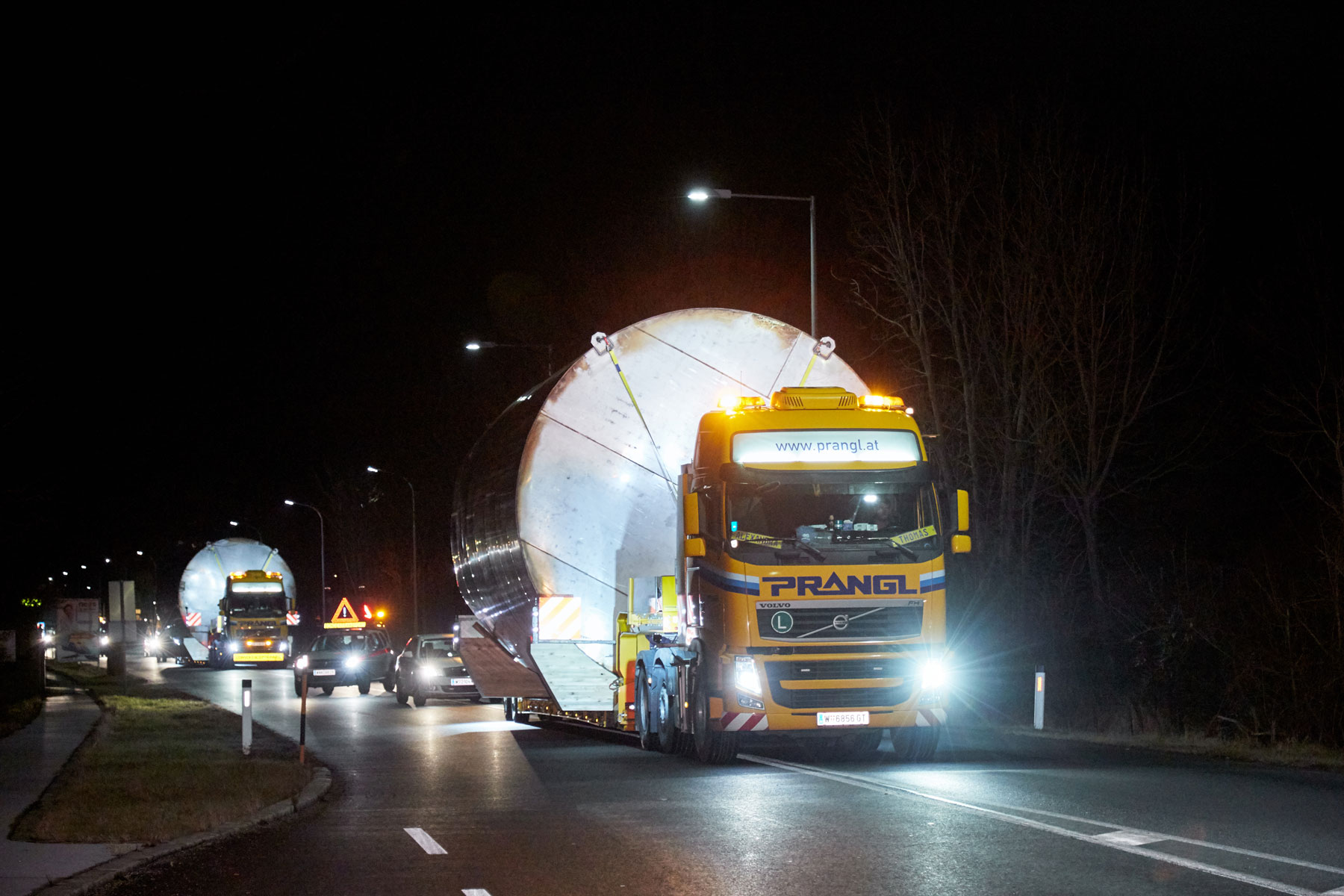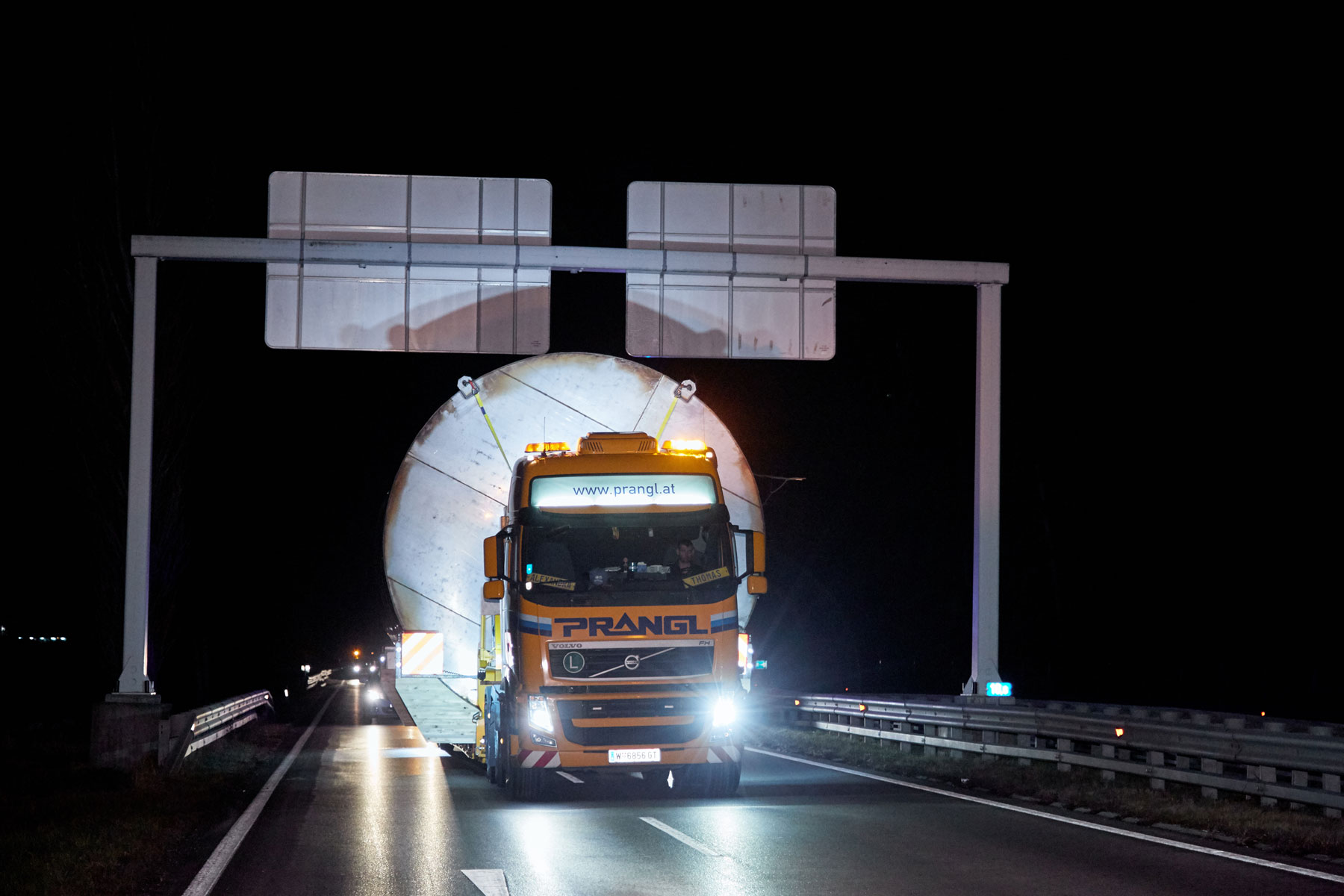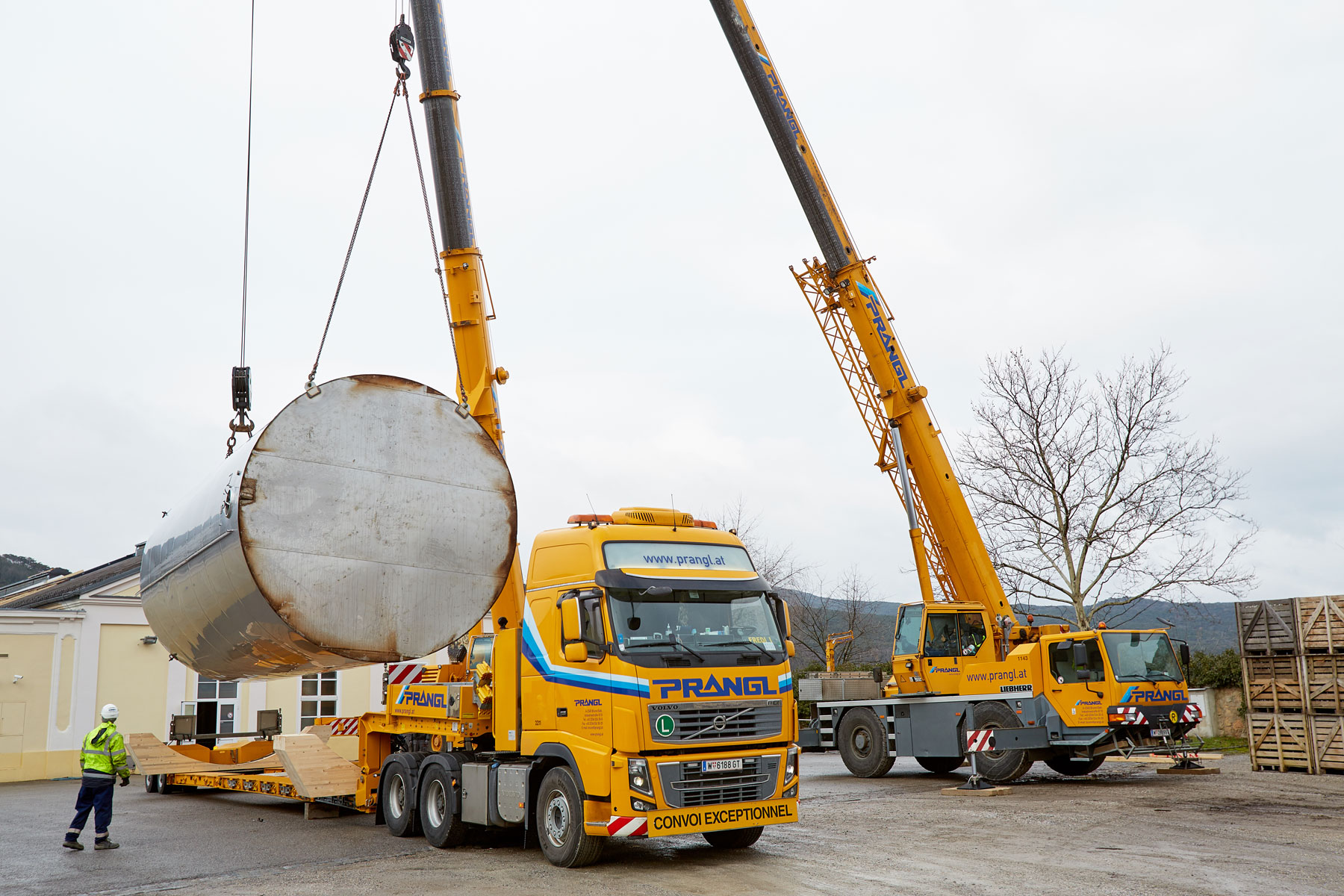 The challenge
Tailor-made concept for crane work
Back in 2017 Prangl's experts were confronted by a real brain-teaser. How do you remove two tanks from an existing wine cellar and replace them by two new wine tanks? But after completing an analysis of the problem and examining the site in detail the experts came up with a tailor-made solution.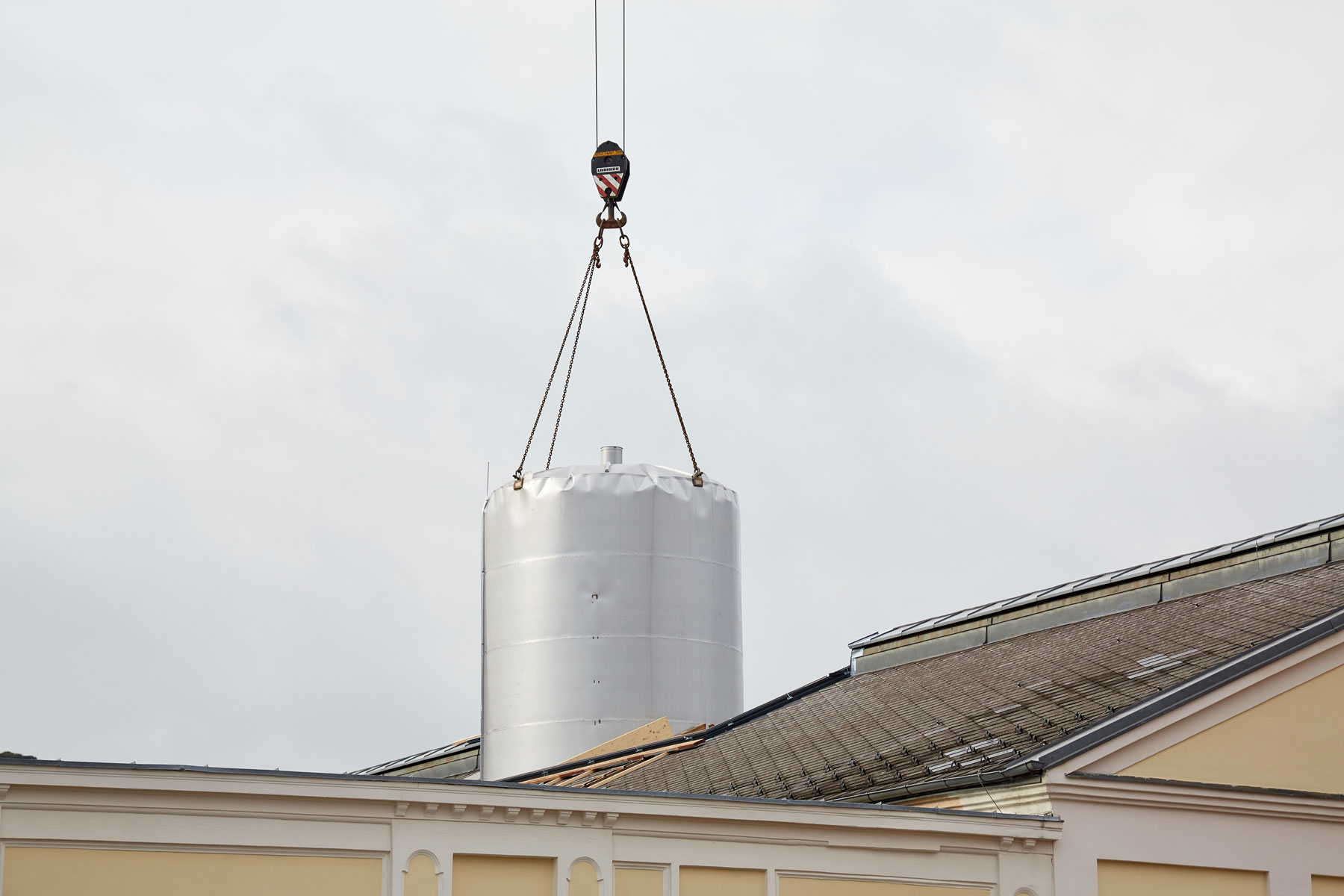 Tandem lifting with a 250-tonne mobile crane and a 30-tonne telescopic crane
The starting point was that the roof of the production building had to be opened. To do this it was necessary to lift off some of the roof sections using a 30 tonne telescopic crane. The two old tanks were lifted from the cellar in a tandem lift working with a 250 tonne mobile crane; the tanks were then turned on their side and each one was loaded onto a 3-axle tractor unit with a 2 axle low-bed semi-trailer. Because of the tank diameter of 4.9 metres the tractor and trailer unit extended over a transportation height of 5.4 metres and a transportation width of just under 5.1 metres.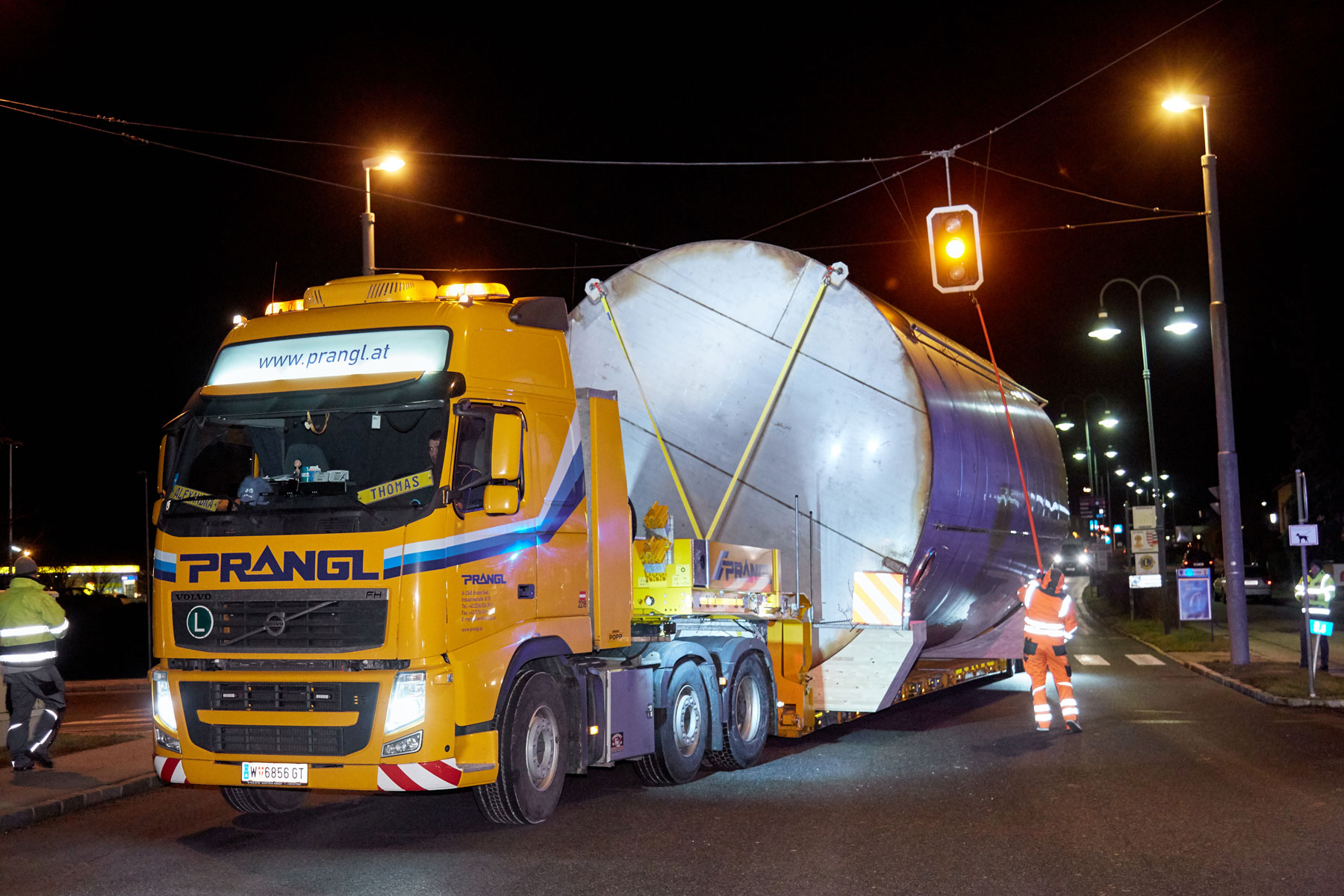 Seamless accomplishment of the difficult abnormal load
When moving the tanks several traffic diversions were needed; raising and swivelling some traffic lights and raising phone and power cables was also necessary. The cooperation of the Austrian State Railways was also necessary as the route included a total of eight level crossings. At one crossroads the turning circle was too small and so a resident's garden fence had to be removed and the lawn made sufficiently load-bearing by the use of base plates. It goes without saying that all this was planned in advance with all the people and organisations involved so that everything could go off without a hitch on moving day.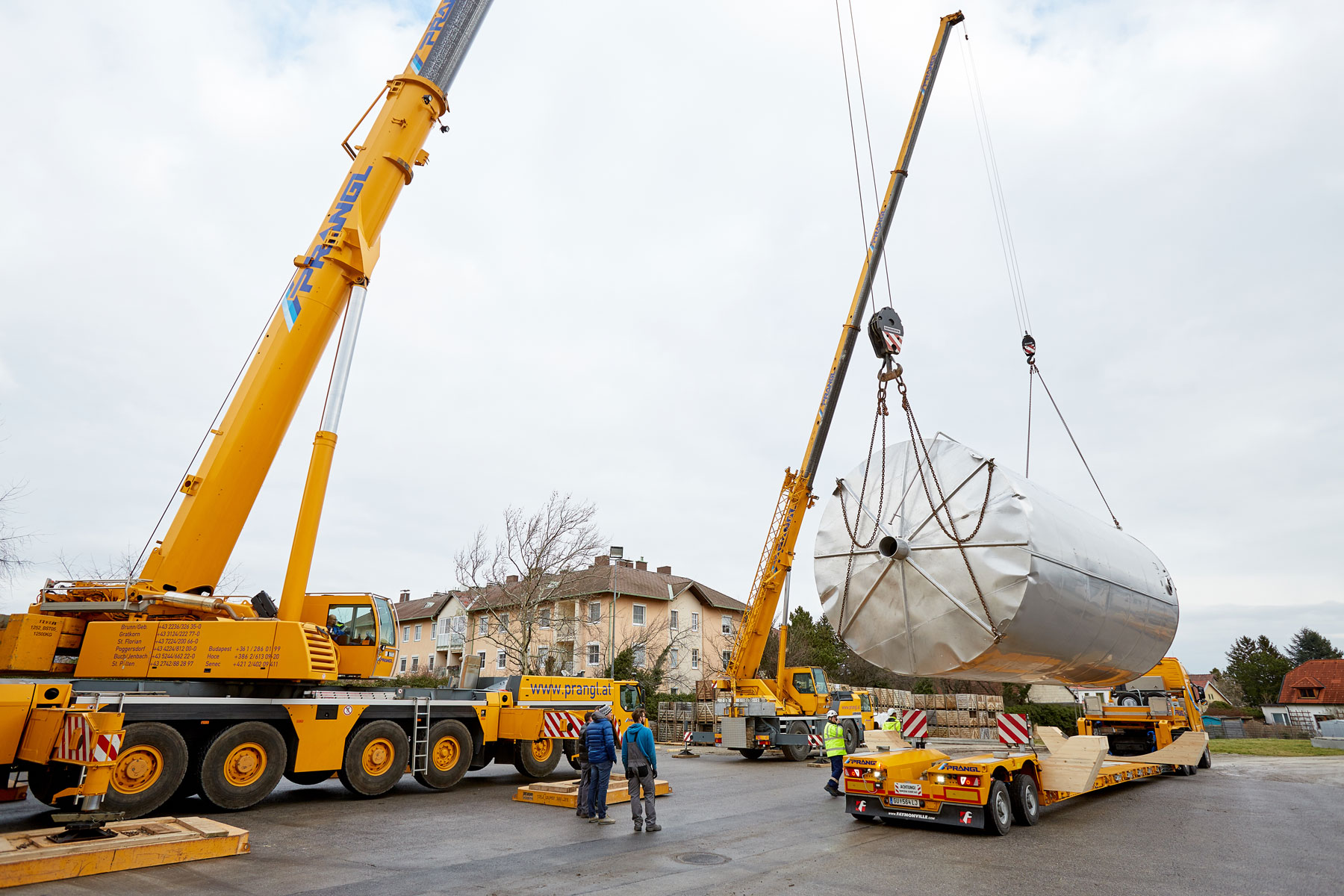 Completing the job by lifting the new wine tanks in
In Schrattenberg the two old tanks were unloaded with a 25 tonne crane and a 100 tonne telescopic crane and ultimately lifted to their final destination. While this was happening the new wine tanks were delivered from Italy and carefully lowered into the production hall in the same way as the old tanks were removed. Once this was complete the roof sections were replaced and the roof closed so that the production process could restart.