March 2018
Ship transport
A 70 tonne excursion vessel had to be transported from Linz to Switzerland.
Date:
16/03/2018 – 22/03/2018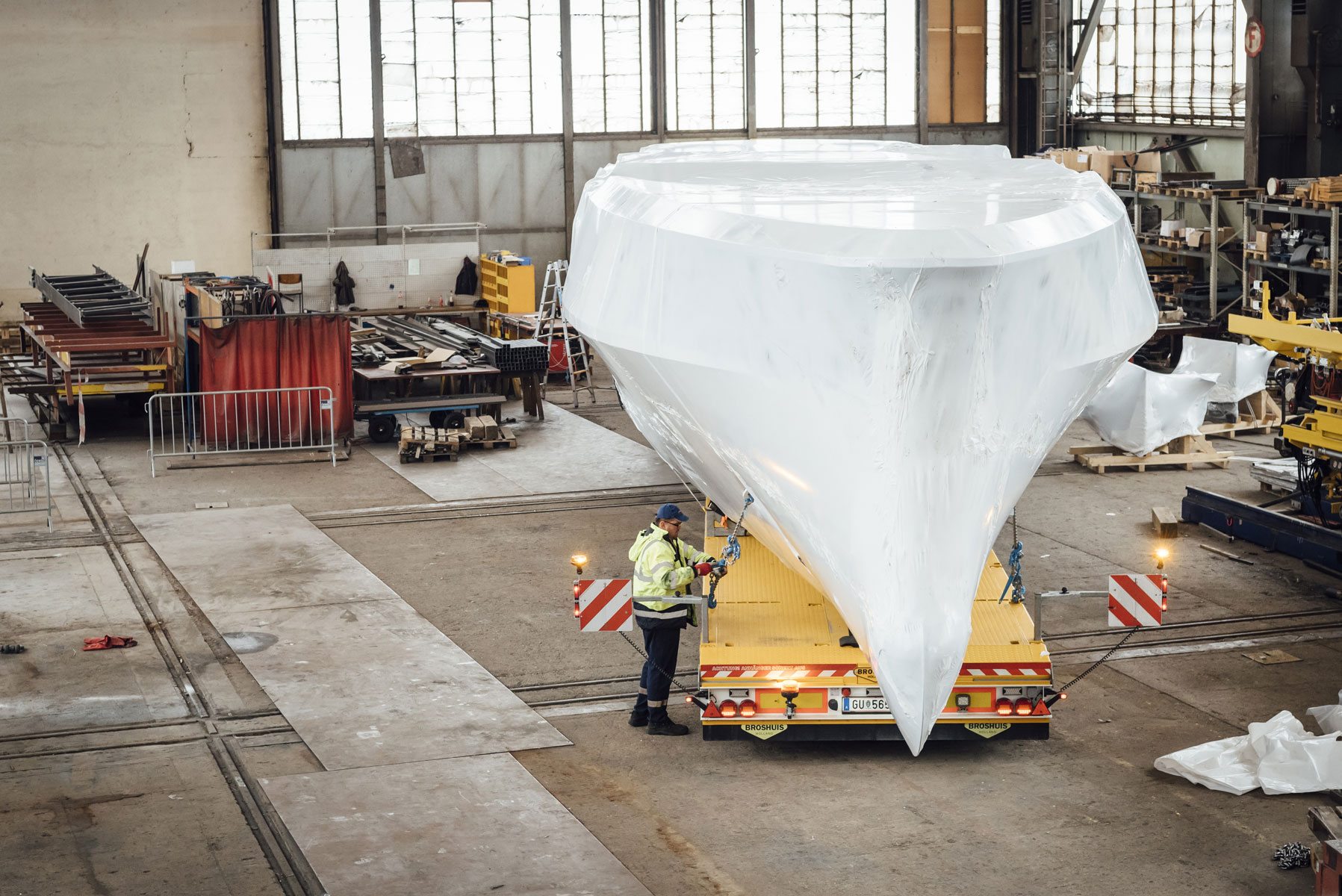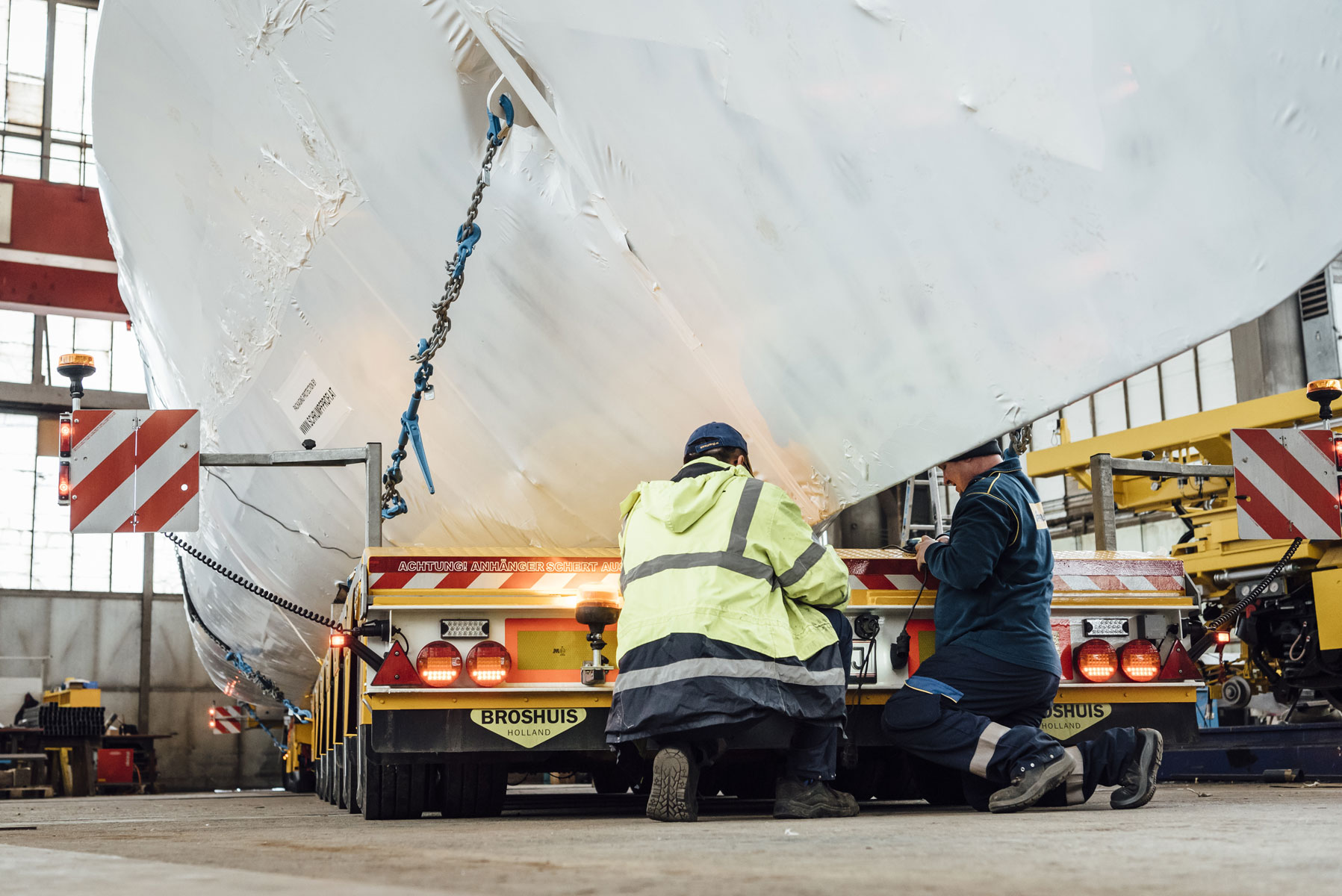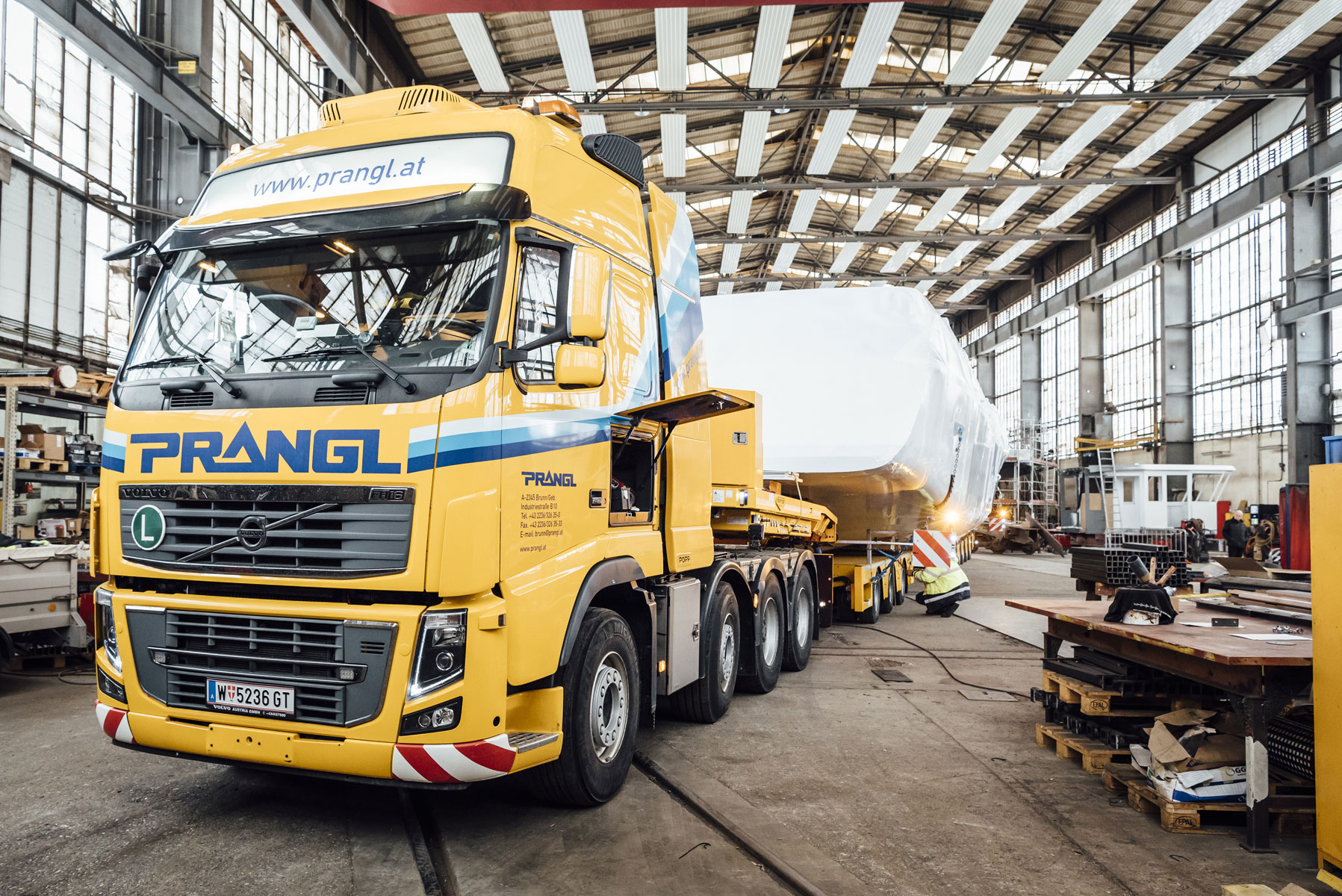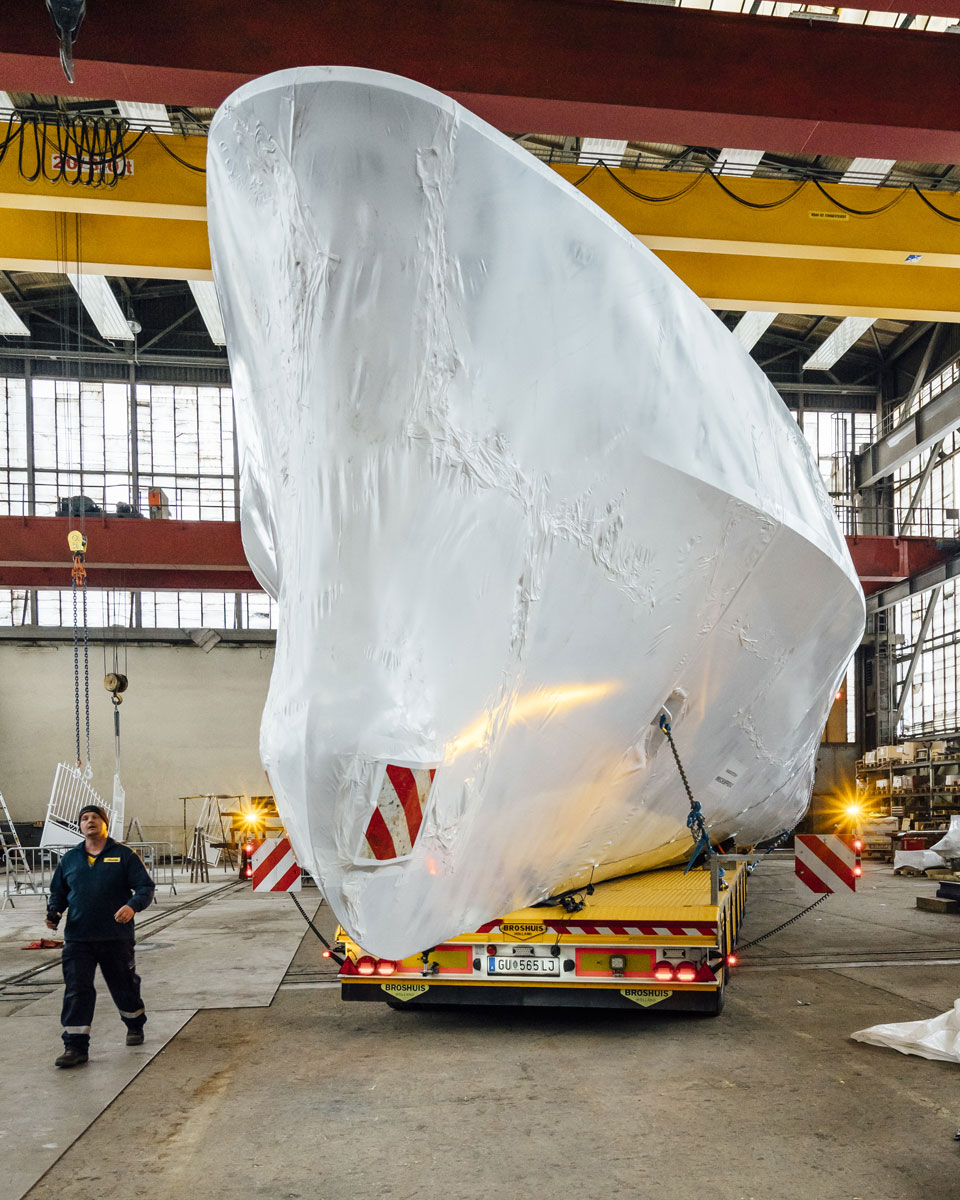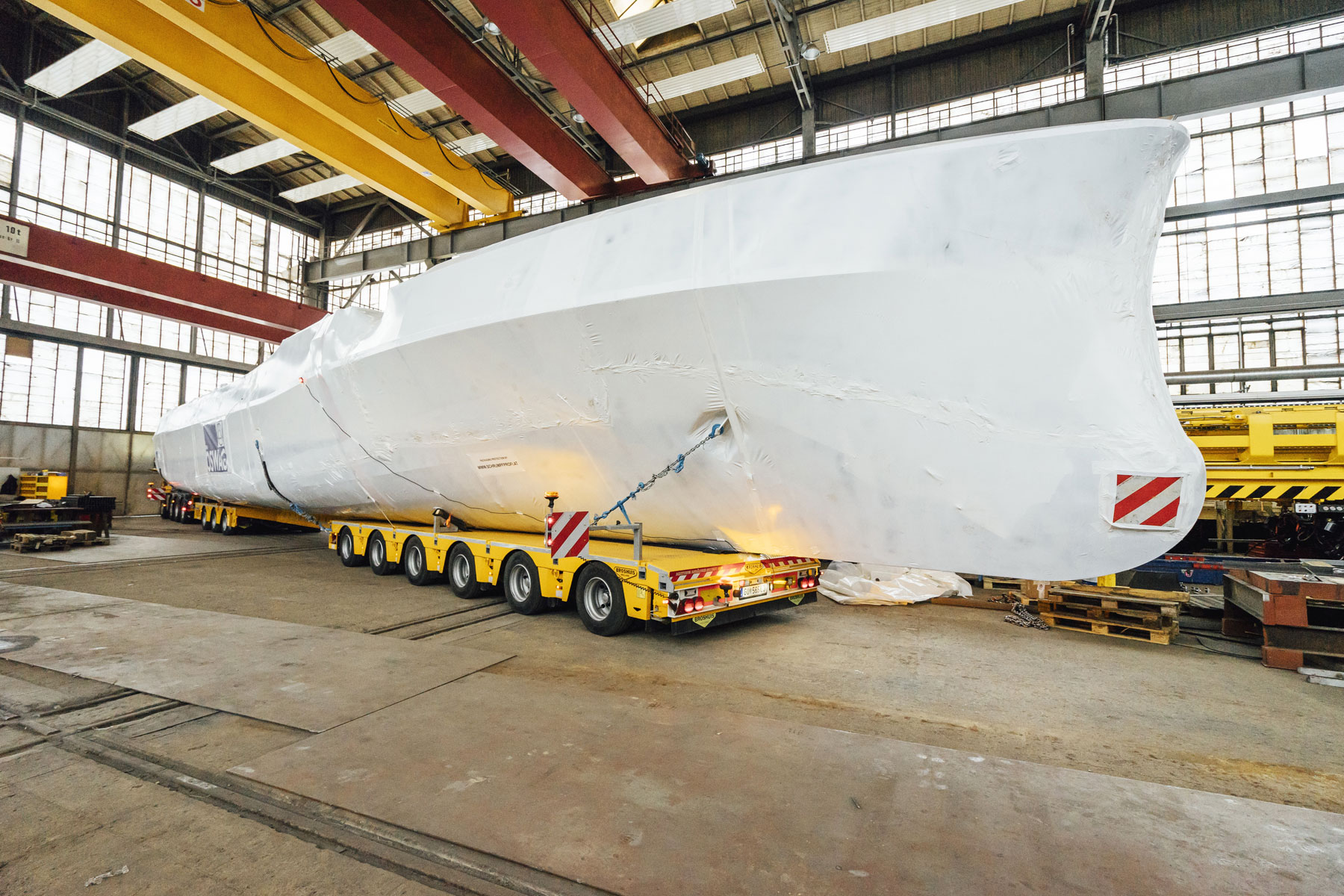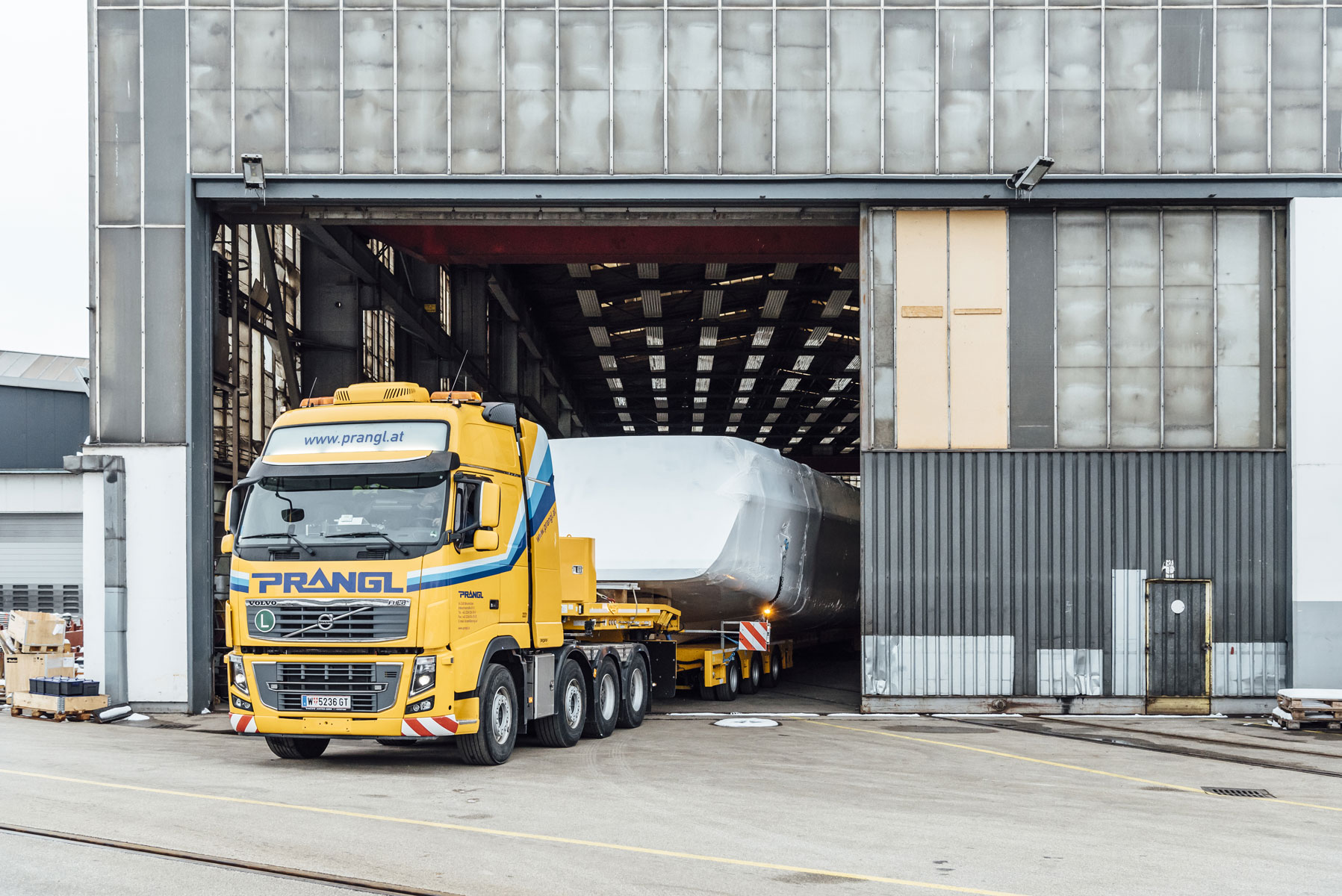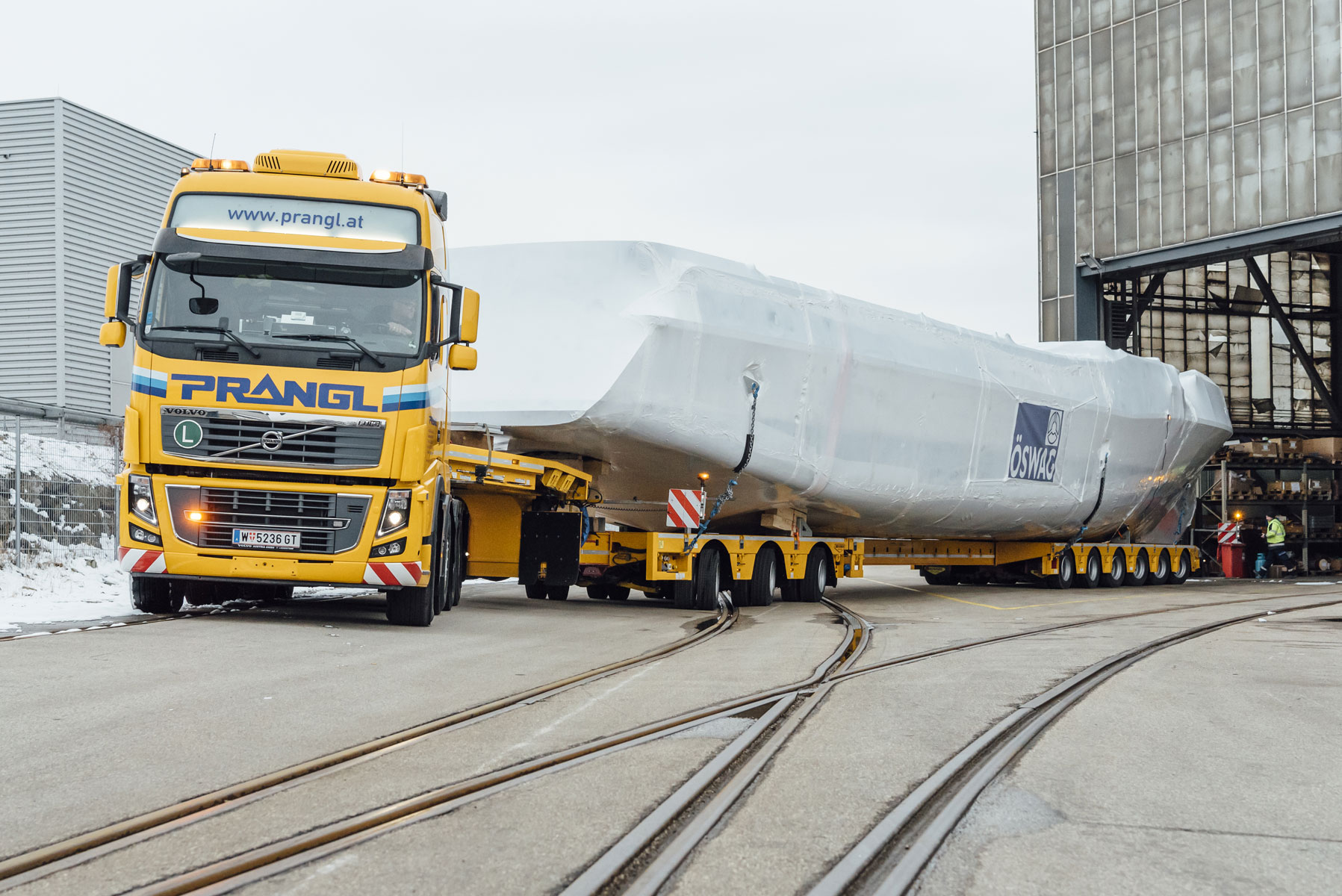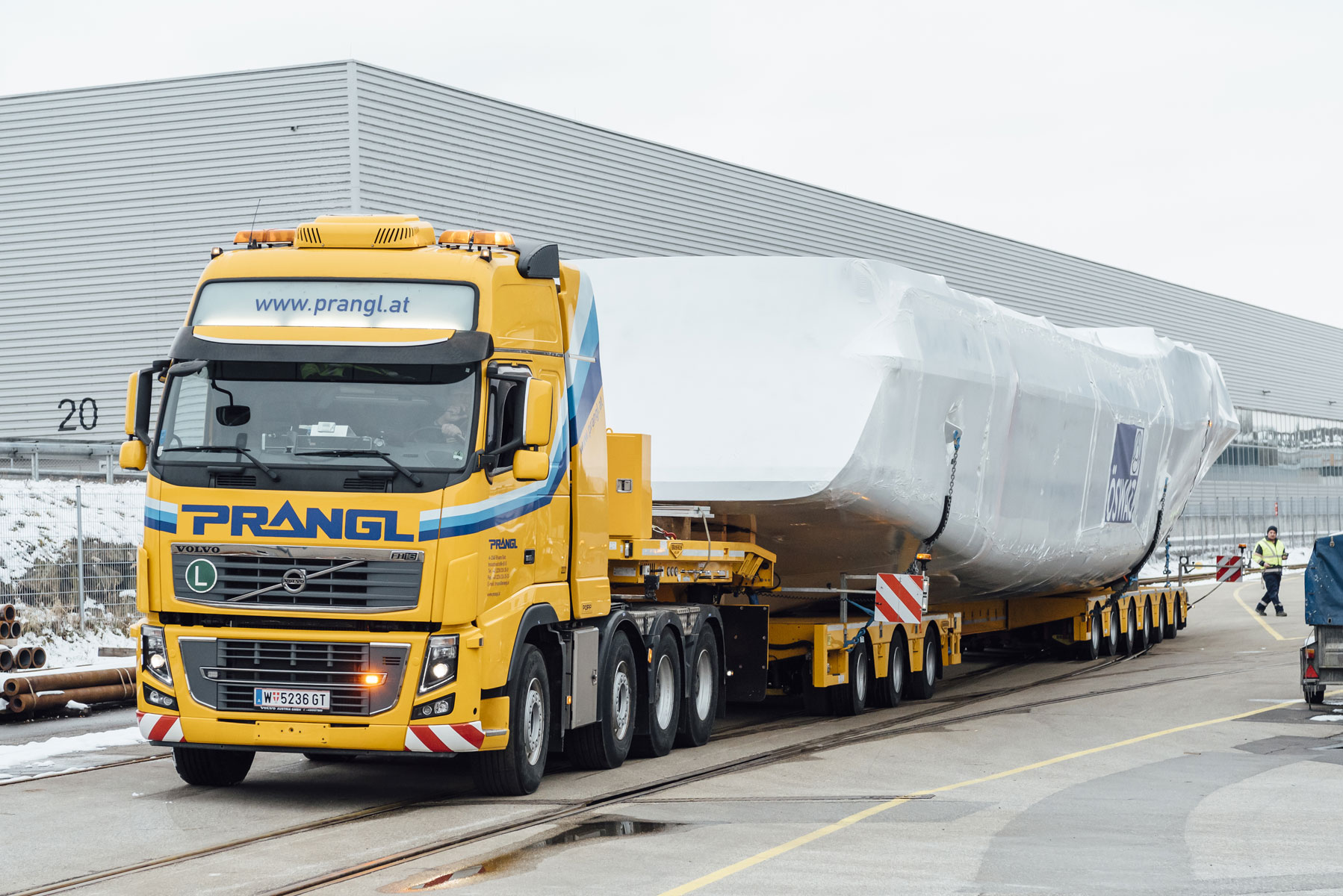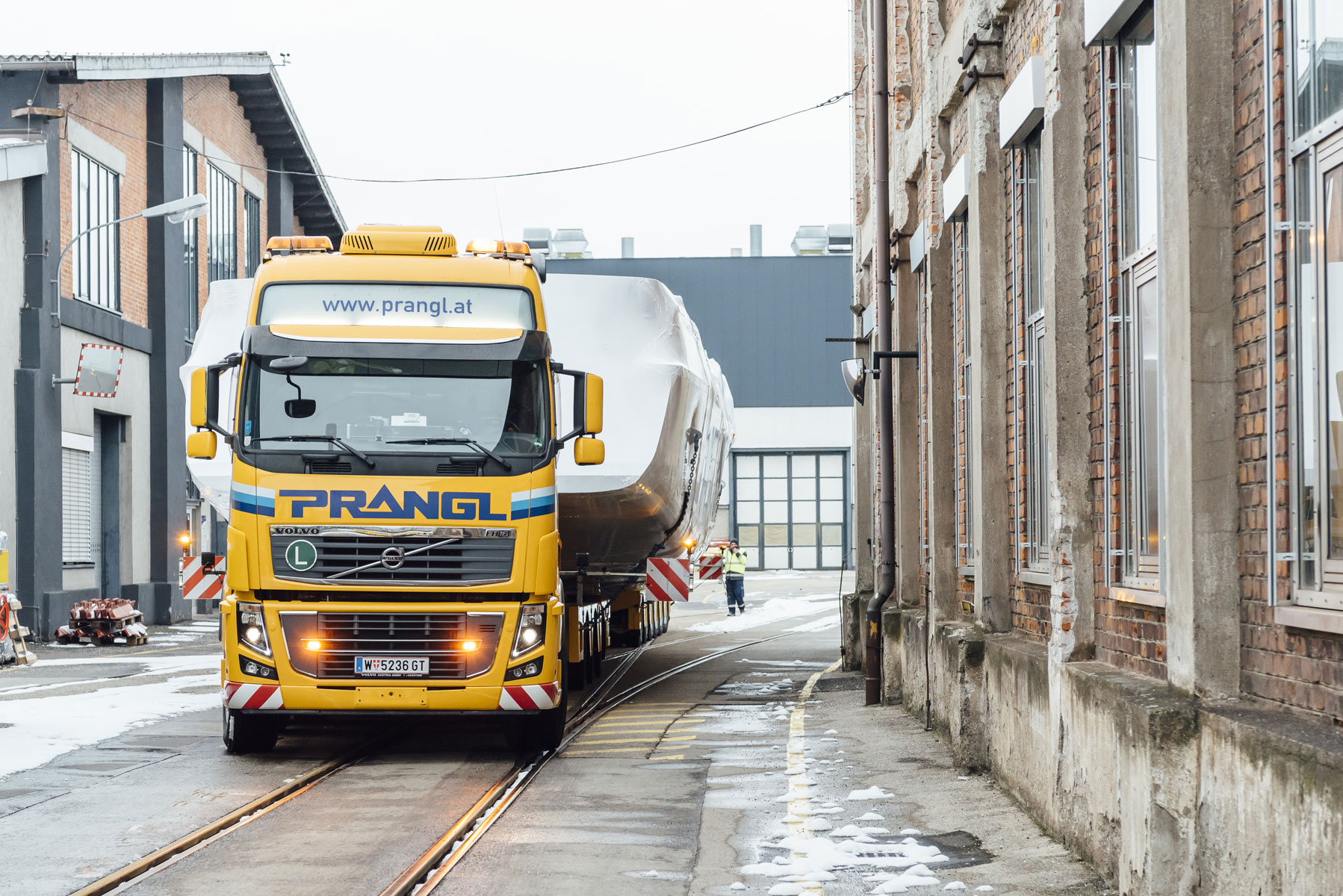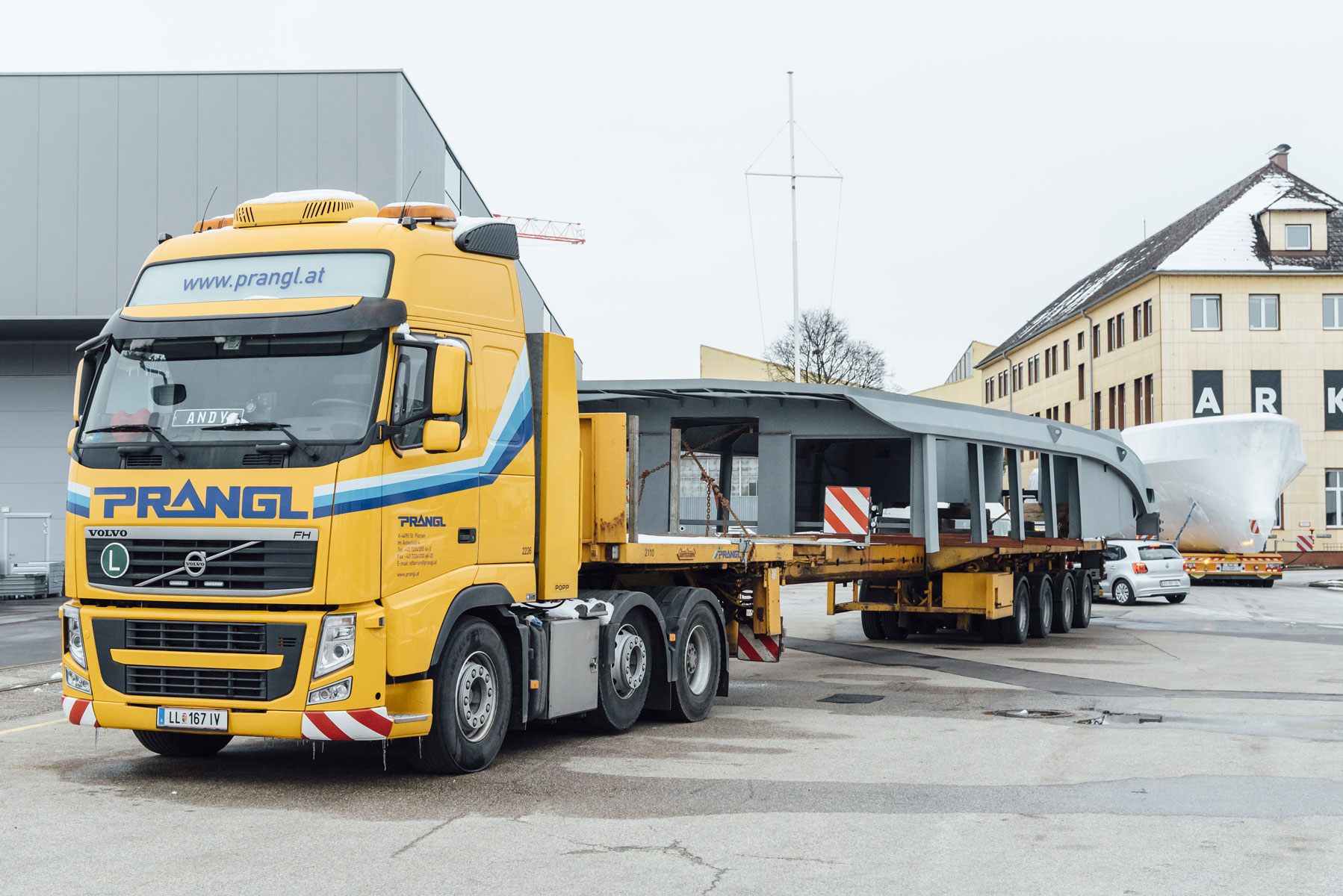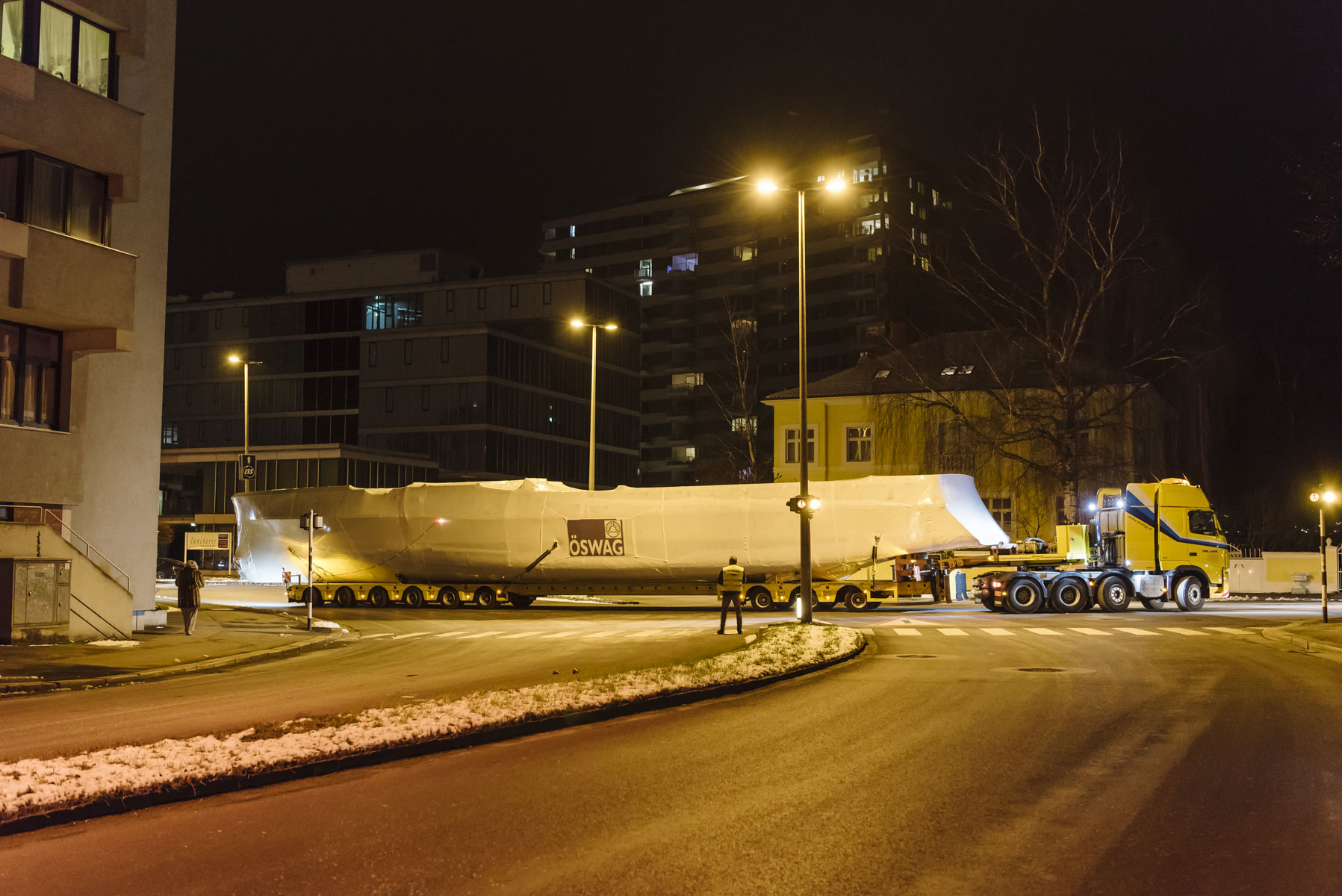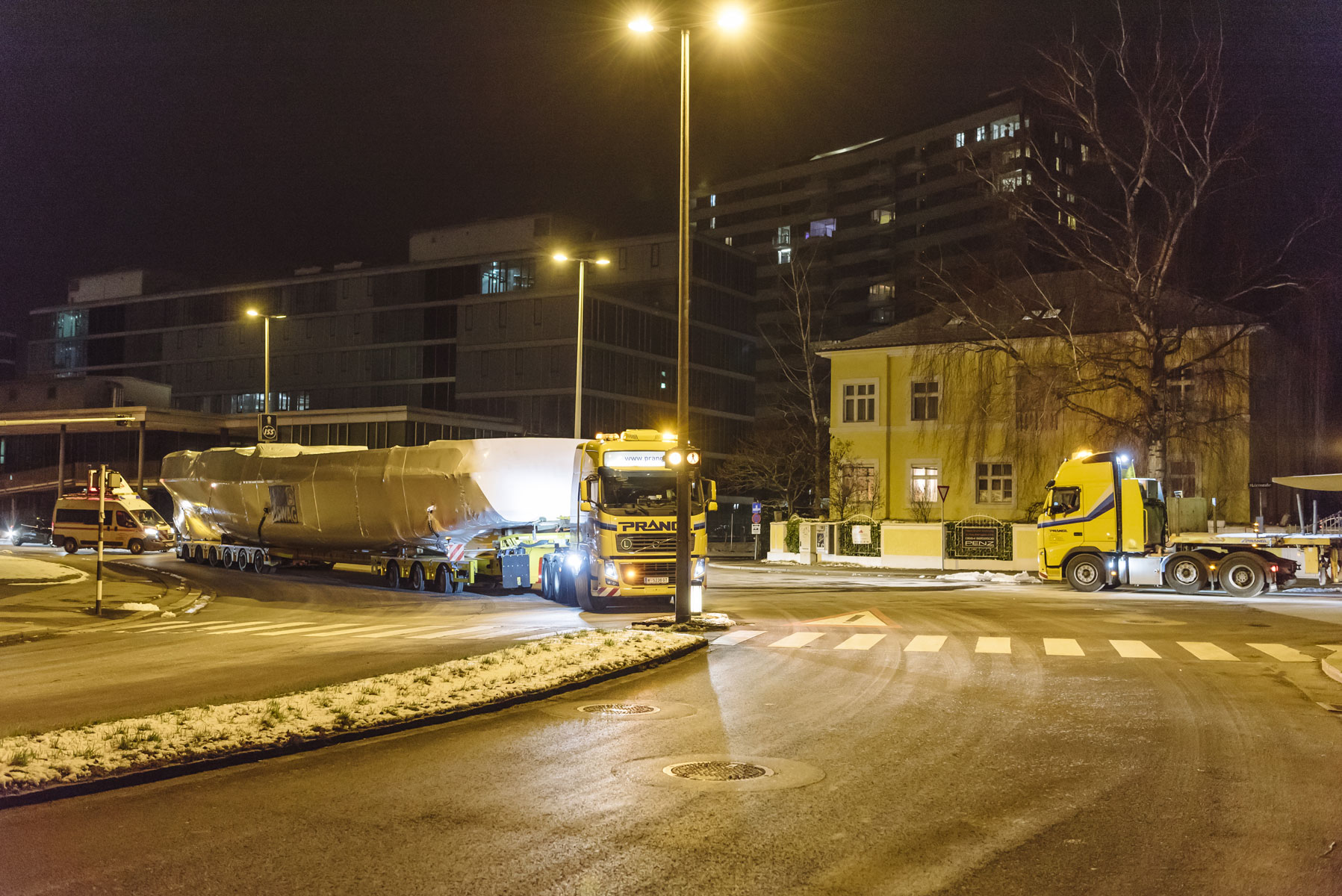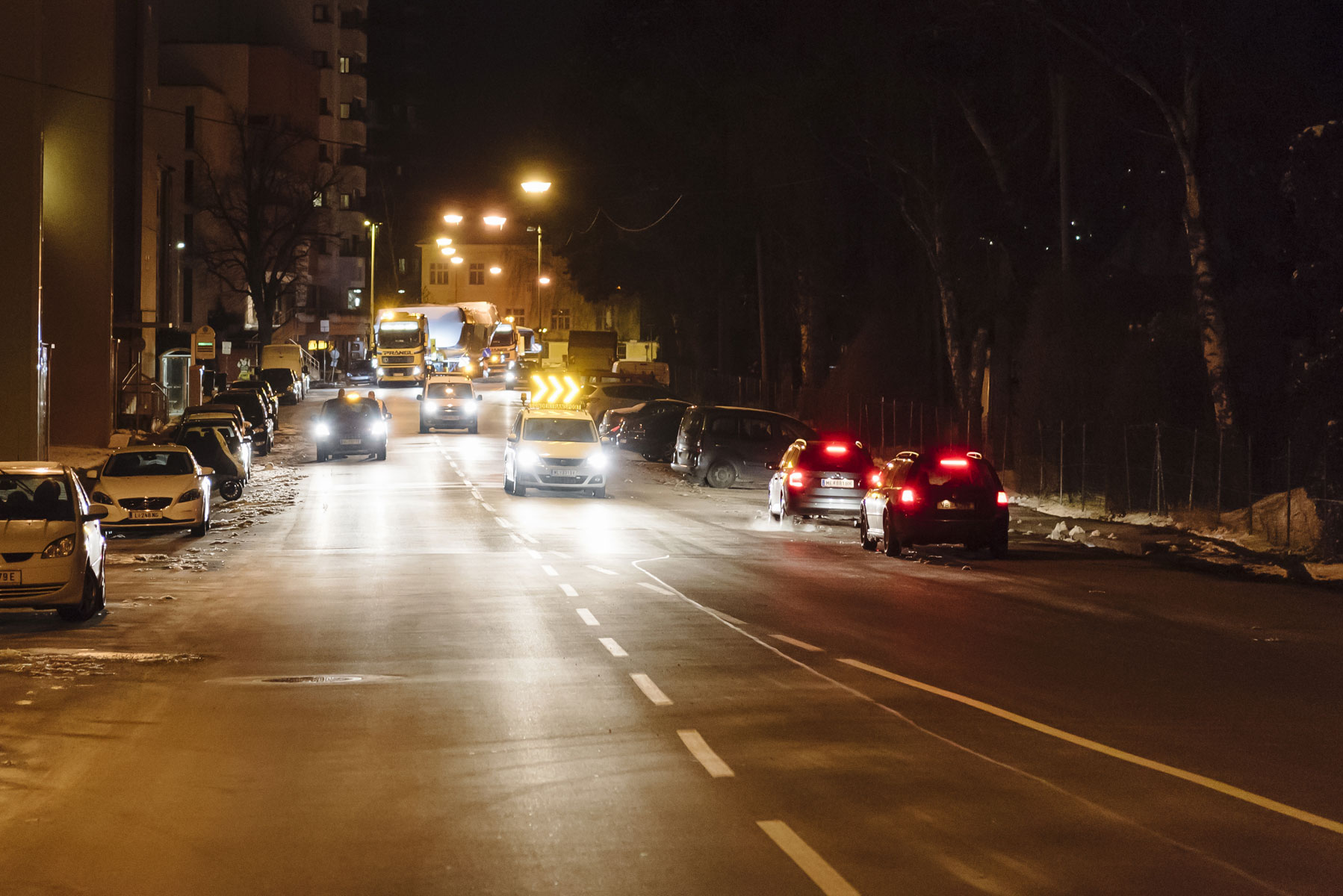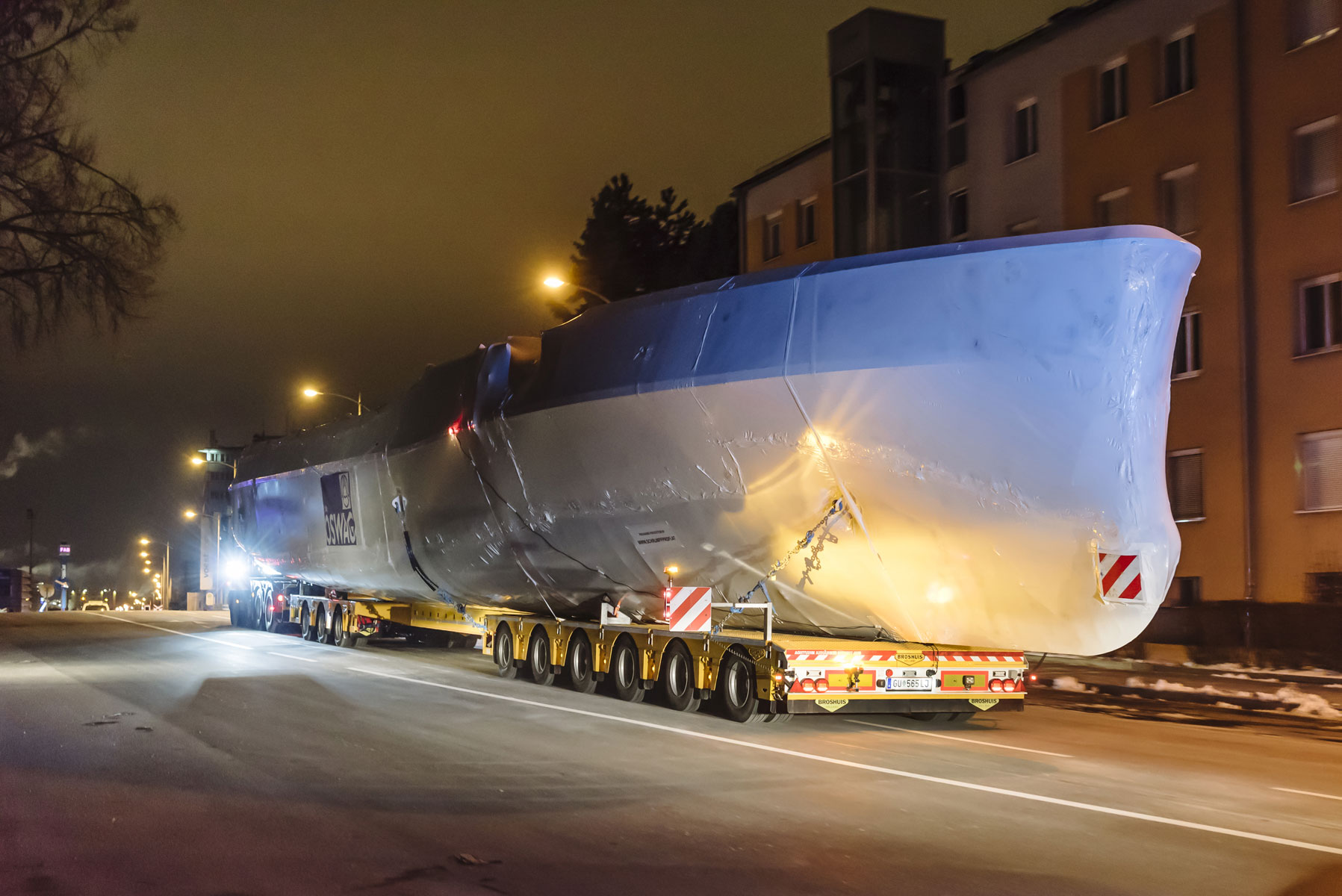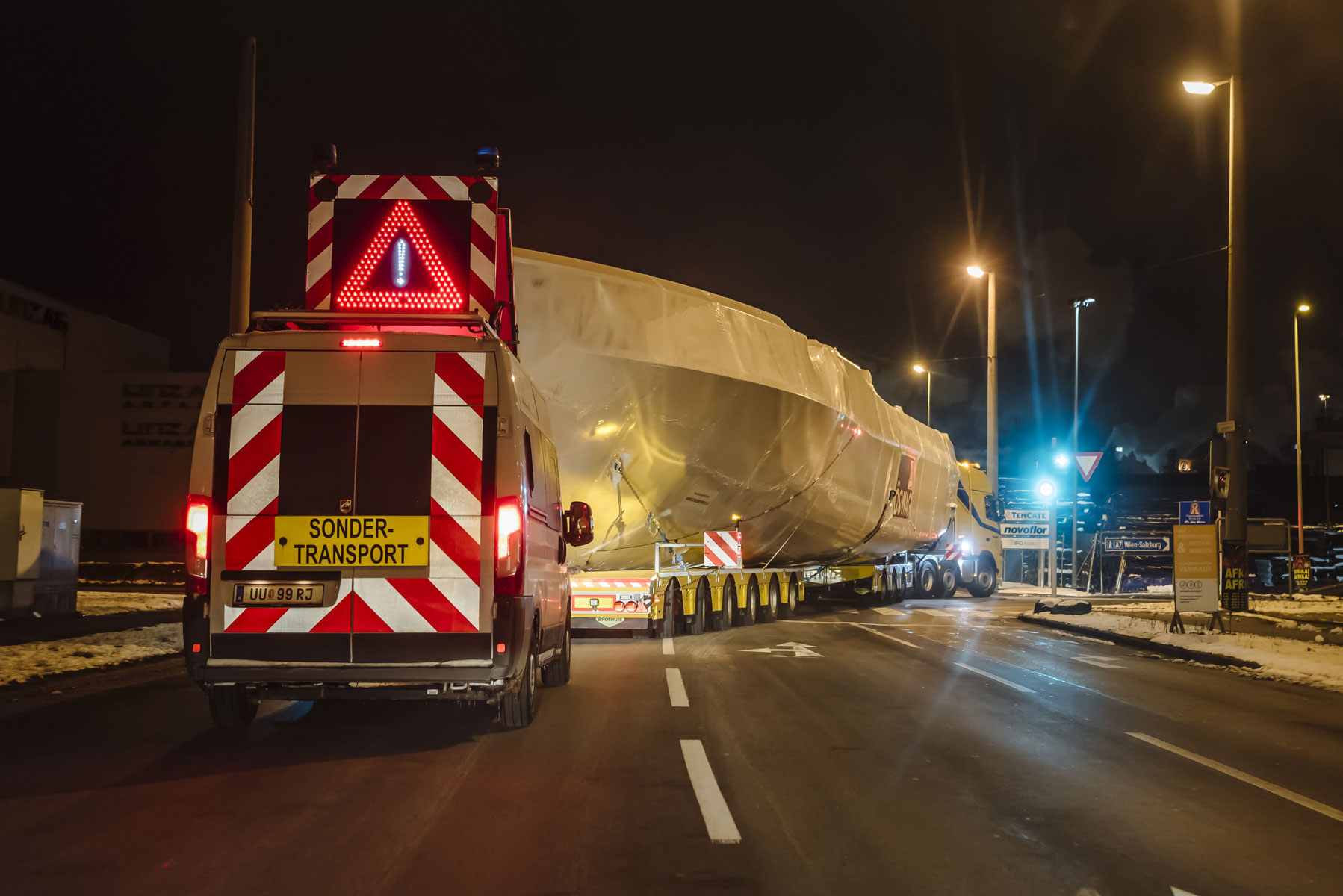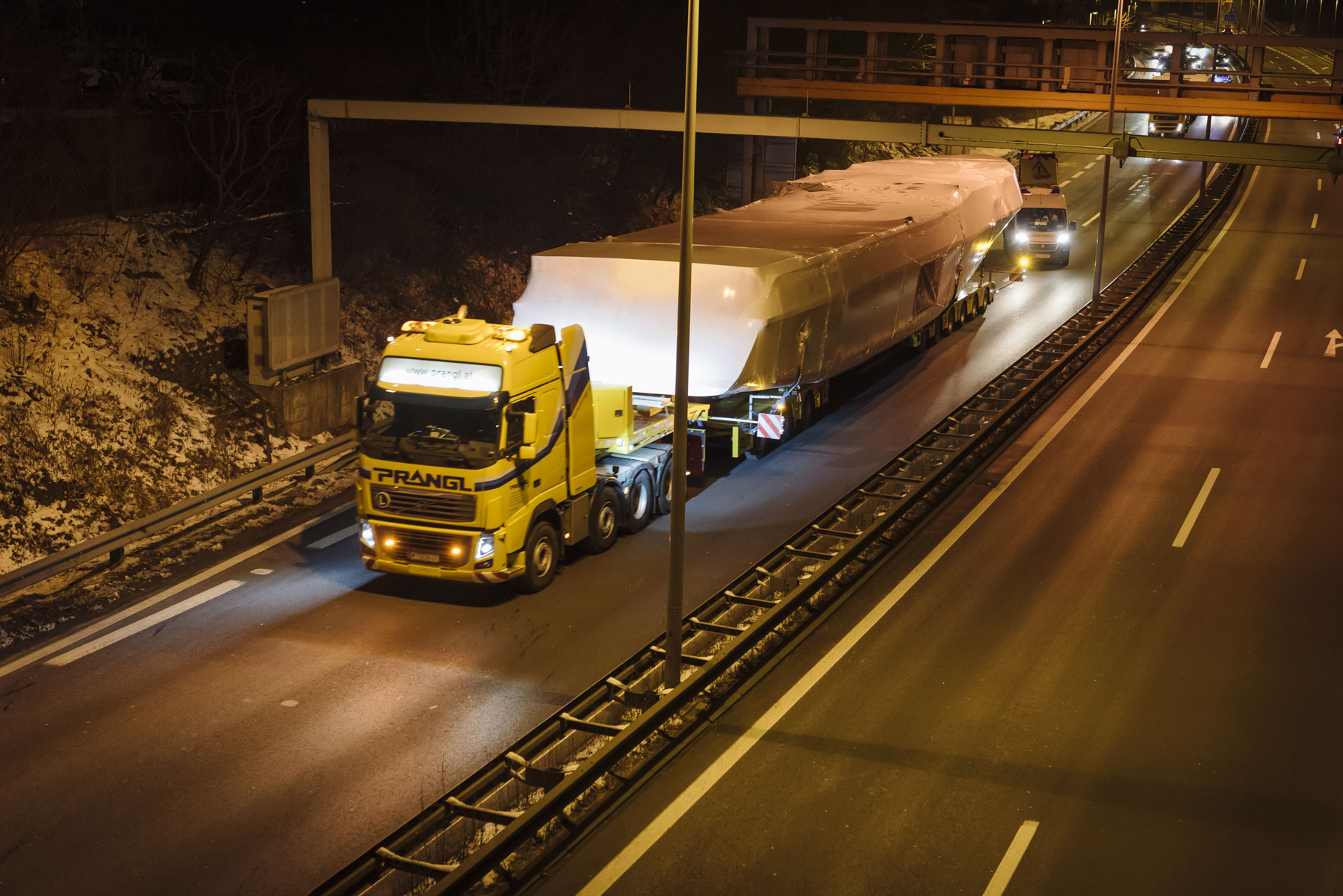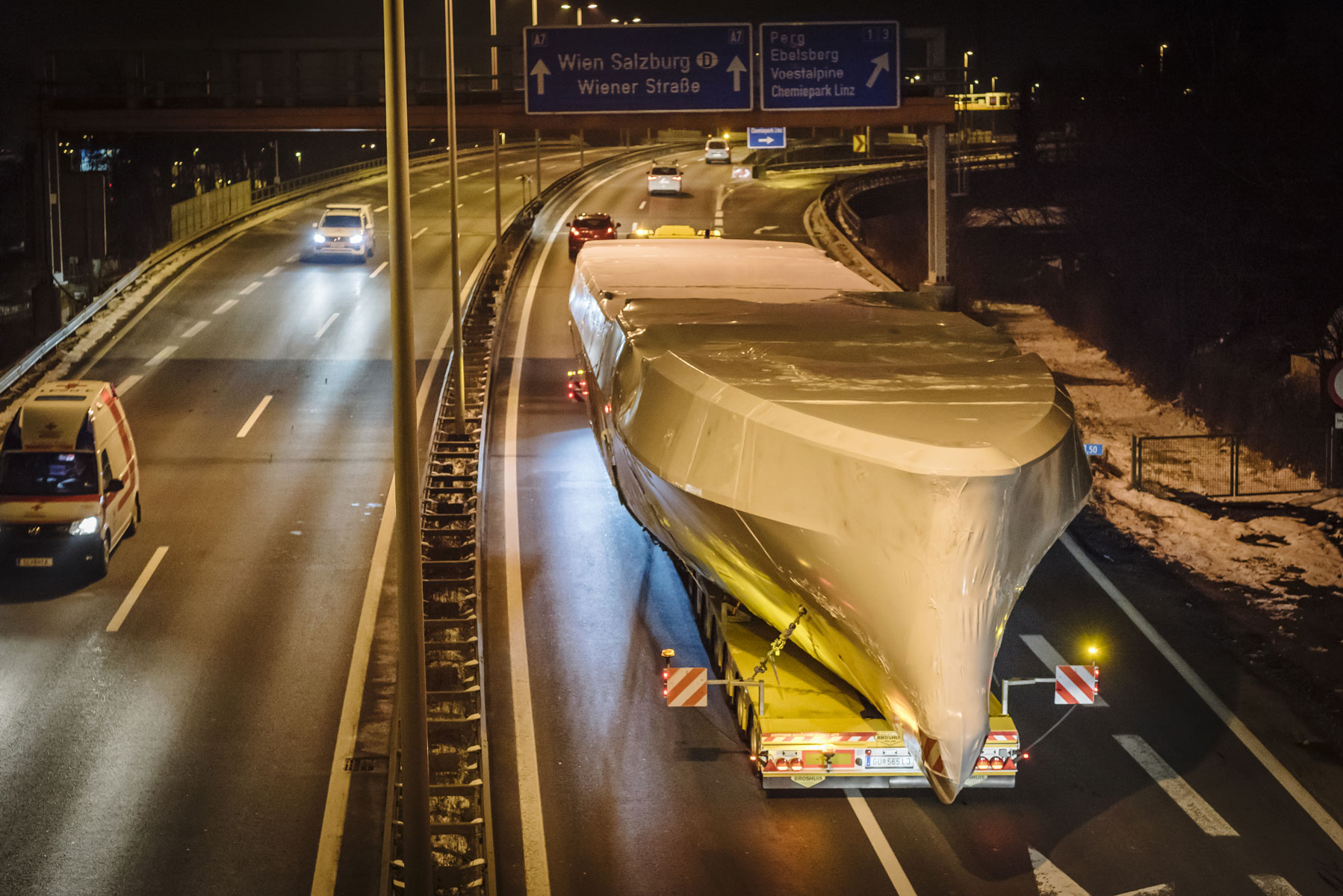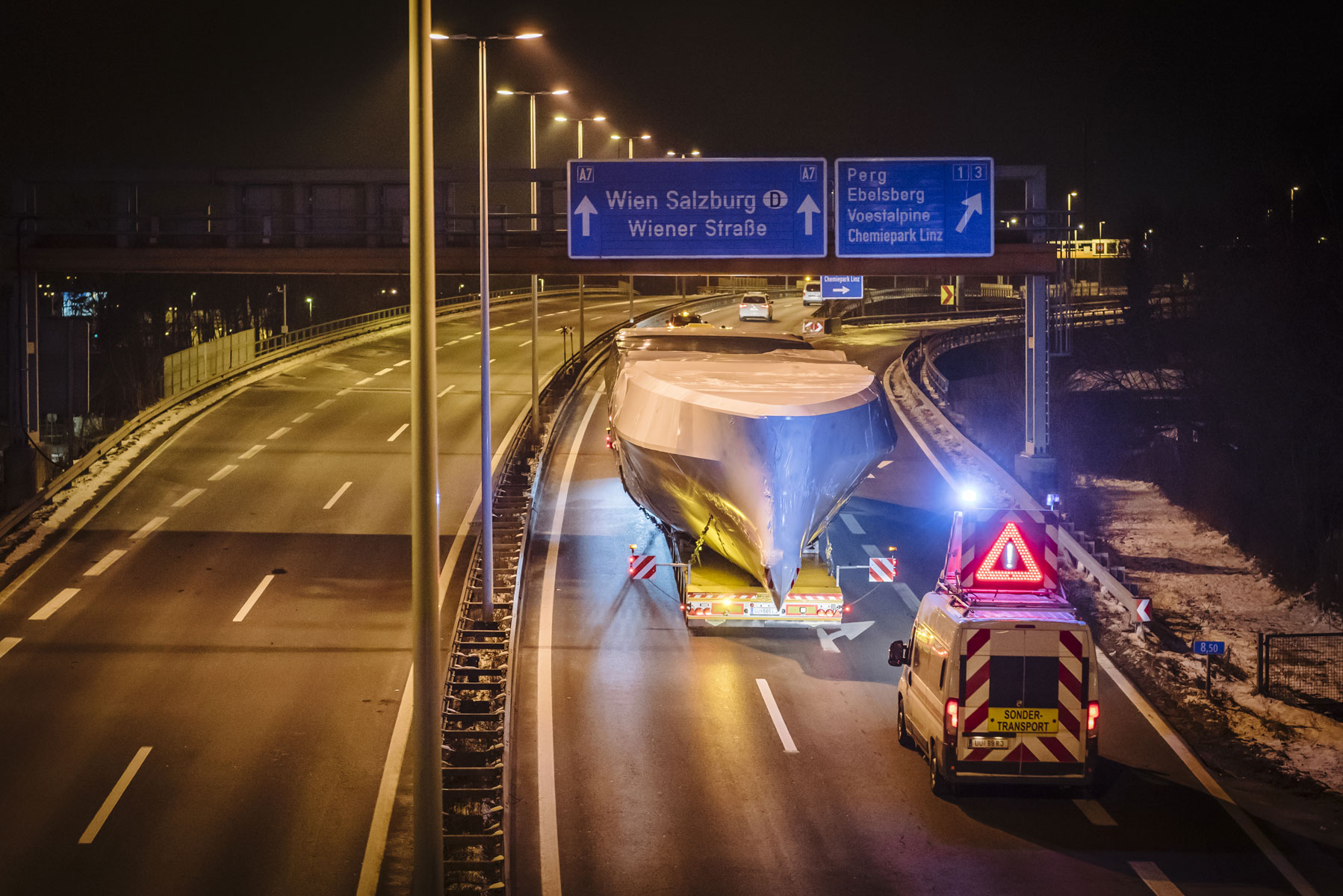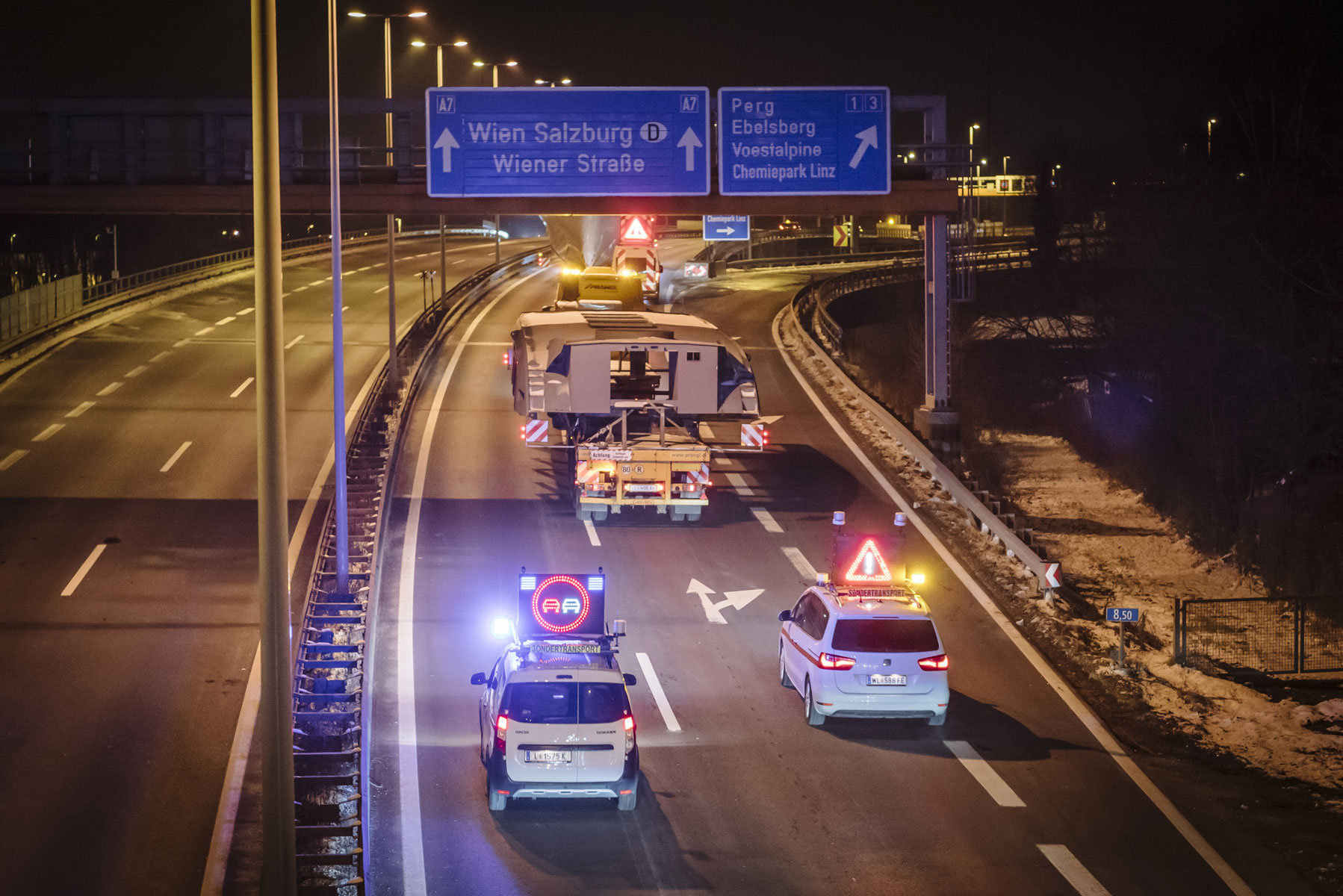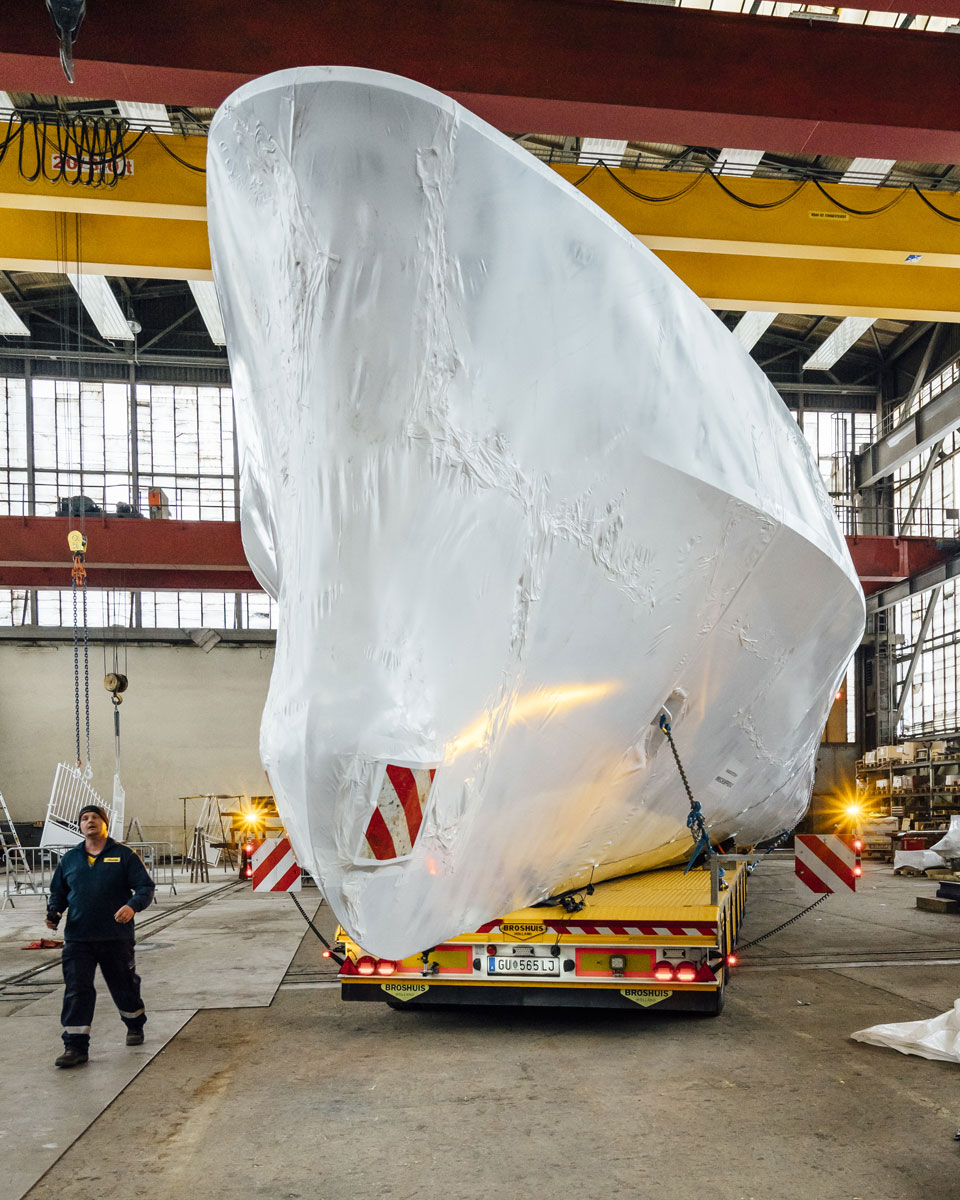 The challenge
Transport specialist required
A 30 metre long excursion ship with a capacity of 60 passengers had to be collected from a shipyard in Linz and transported to Switzerland. Due to the size and weight of the ship, as well as the high degree of logistical effort, this task could only be mastered smoothly by specialists such as those from Prangl.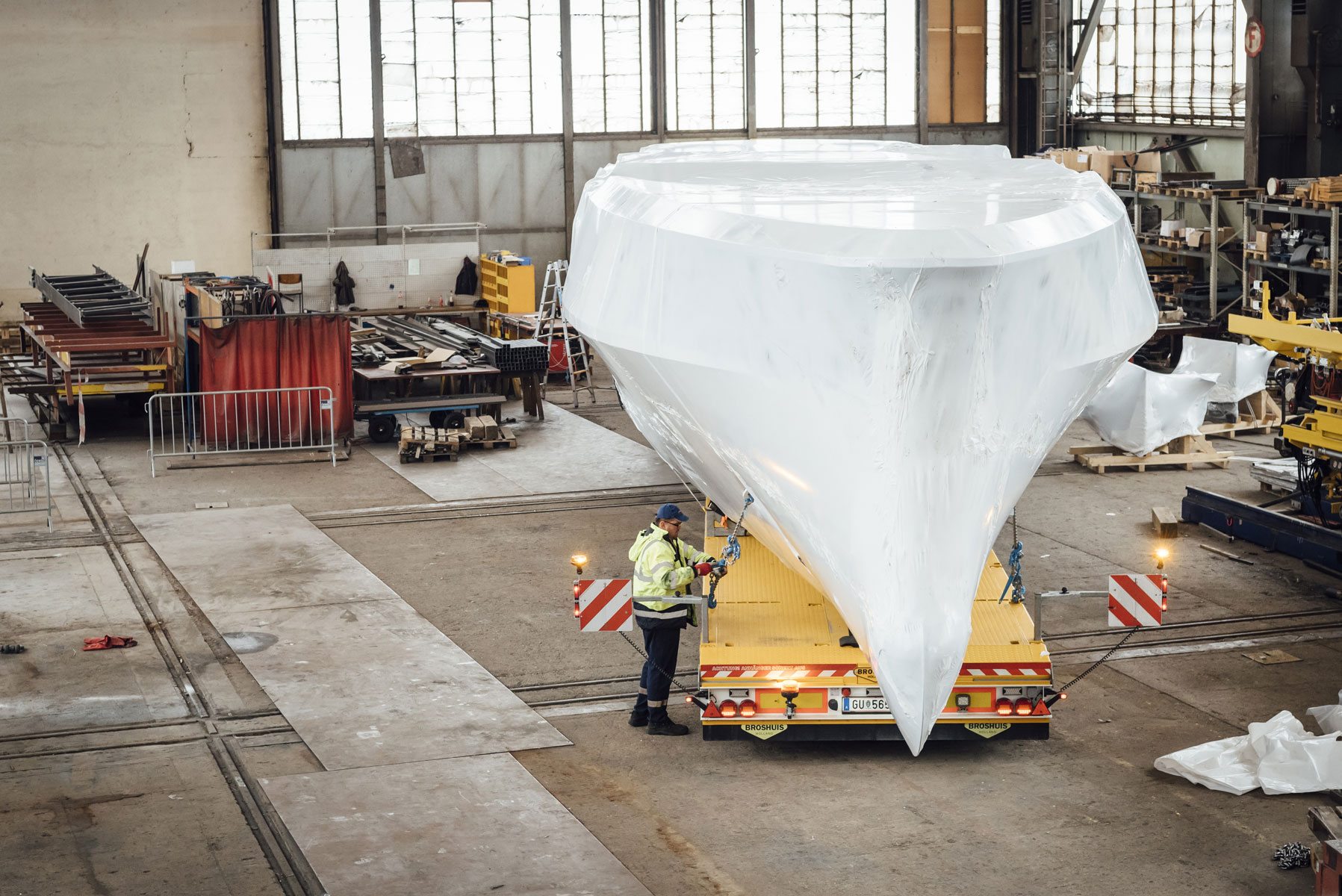 Heavy duty transportation set with a length of 38 metres
The 30-metre long hull of the excursion vessel was lifted onto the heavy duty transportation set in the production hall. Due to the massive proportions, the transport dimensions were 38 metres long, 5.3 metres wide and a total weight of 104 tonnes. The top deck was "only" 25 metres long and added an extra 40 tonnes including transport equipment. Last but not least, the bridge, drive and all accessories also had to be delivered. In total, three transport sets were required to bring all parts to their destination.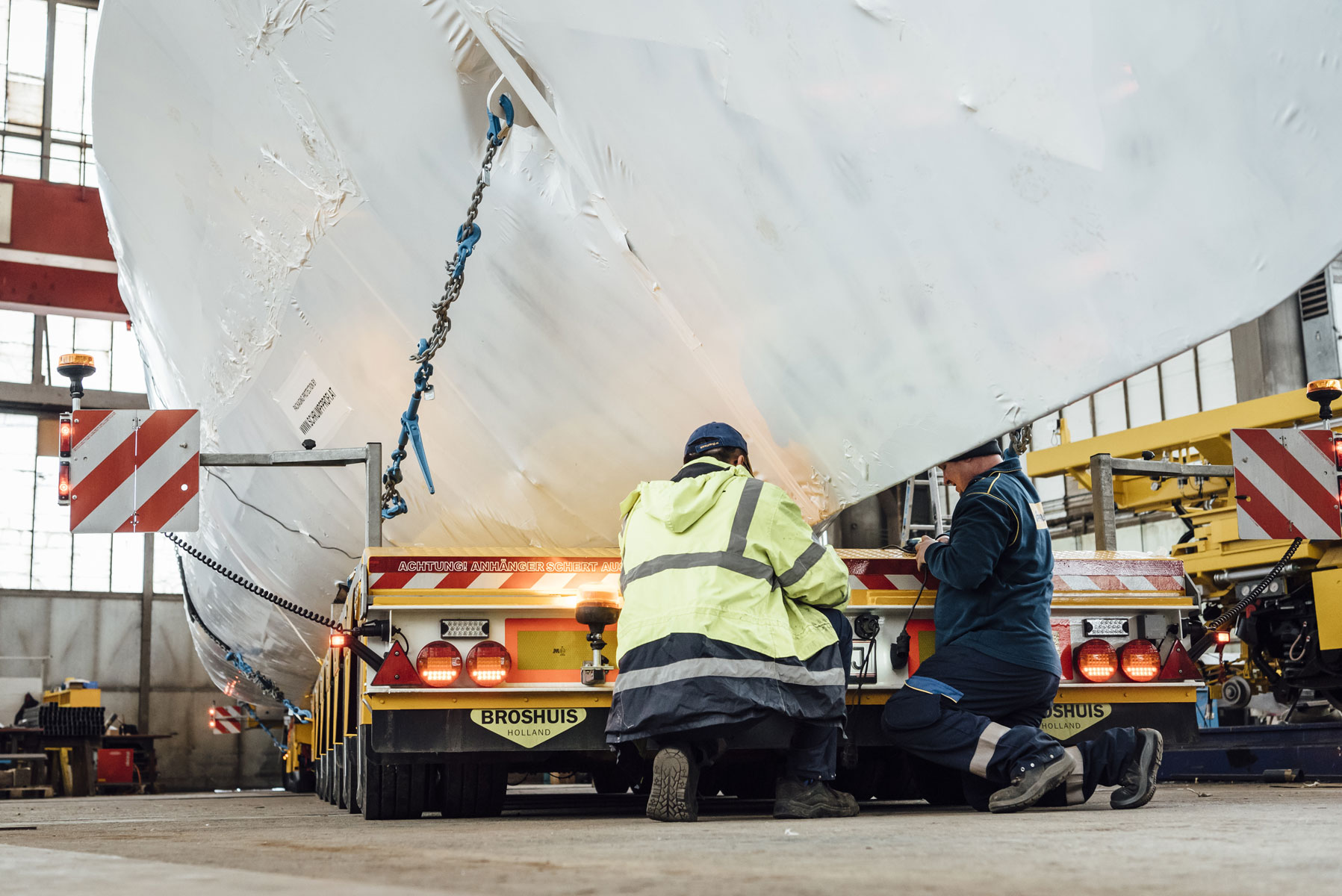 Smooth Prangl transport thanks to solid pre-planning
The largest element, the ship's hull, was transported by a 4-axle lorry and a 9-axle low-bed semi-trailer. The top deck and the bridge, including the drive and accessories, were moved using 3-axle lorries and 4-axle flatdecks. The whole route could not be completed in convoy. Due to the large dimensions, a convoy was not approved everywhere. At some points, the three vehicles even had to take different routes. However, the Prangl experts still maintained an overview. Thanks to the thorough pre-planning, the project was ultimately handled on time and to the satisfaction of all involved.