October 2018
Ikea
Ikea invests 70 million euros in a new logistics centre in Vienna. And Prangl is naturally involved.
Date:
September 2018 – February 2019
Sales:
Herbert Hamberger
Jochen Schmidt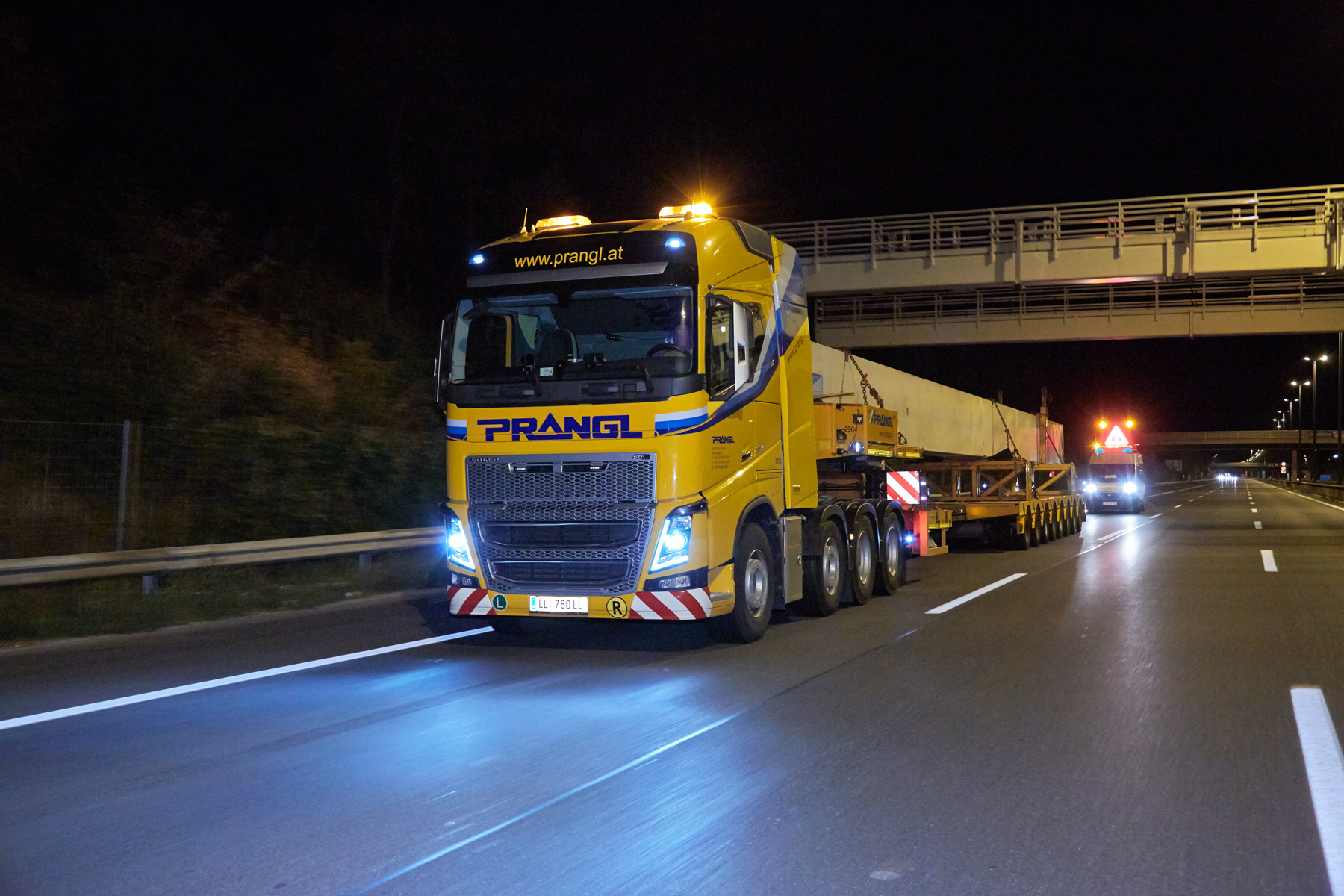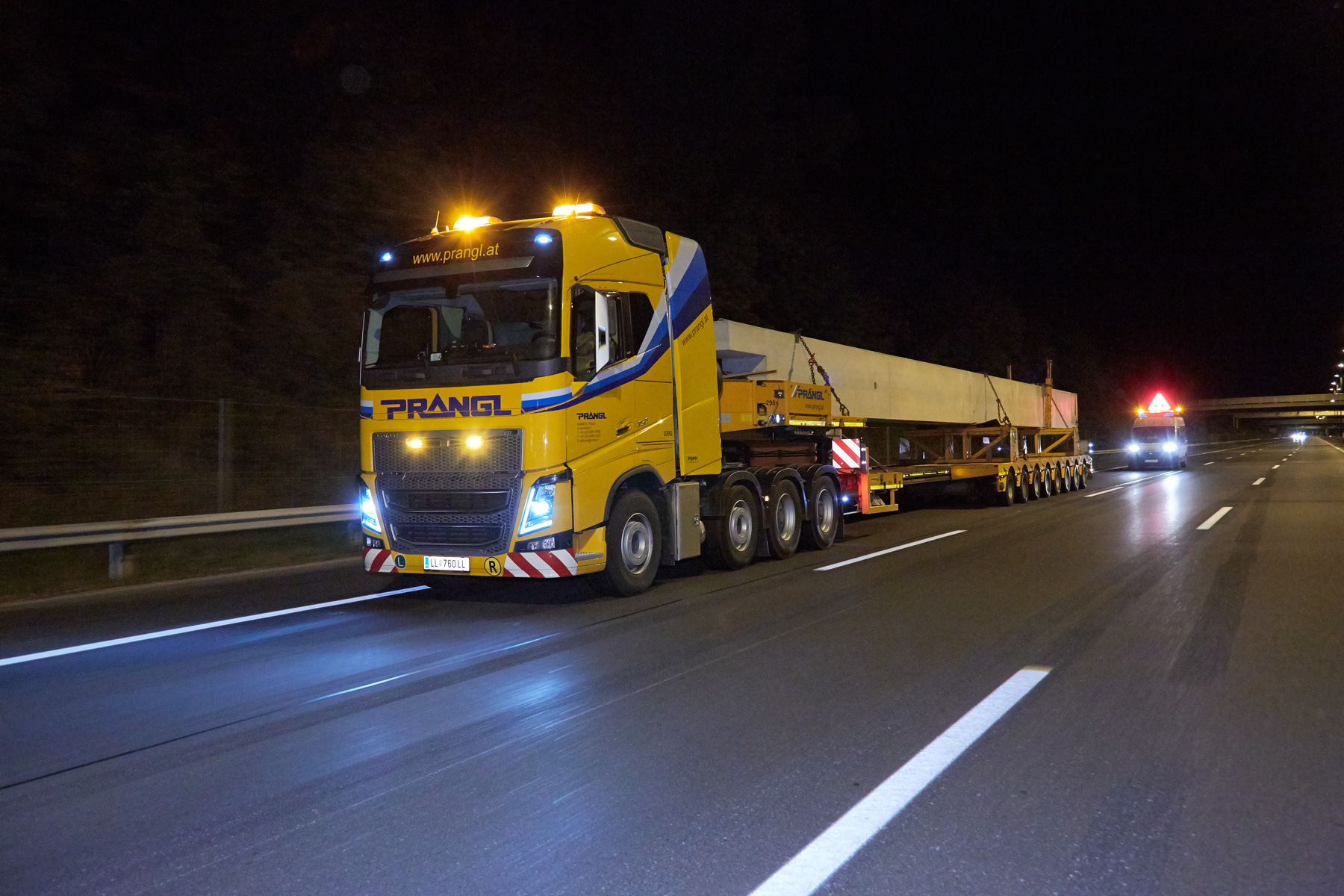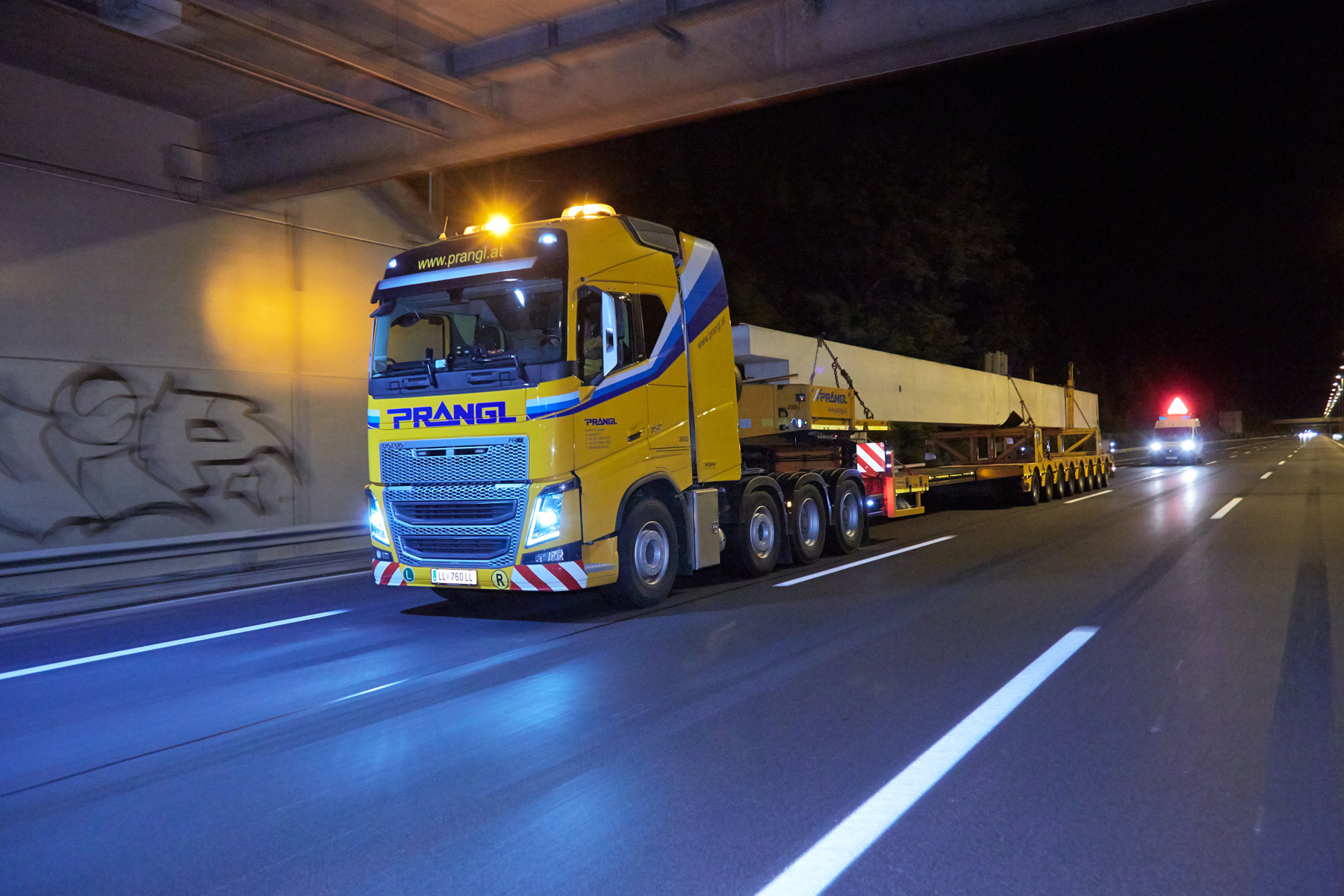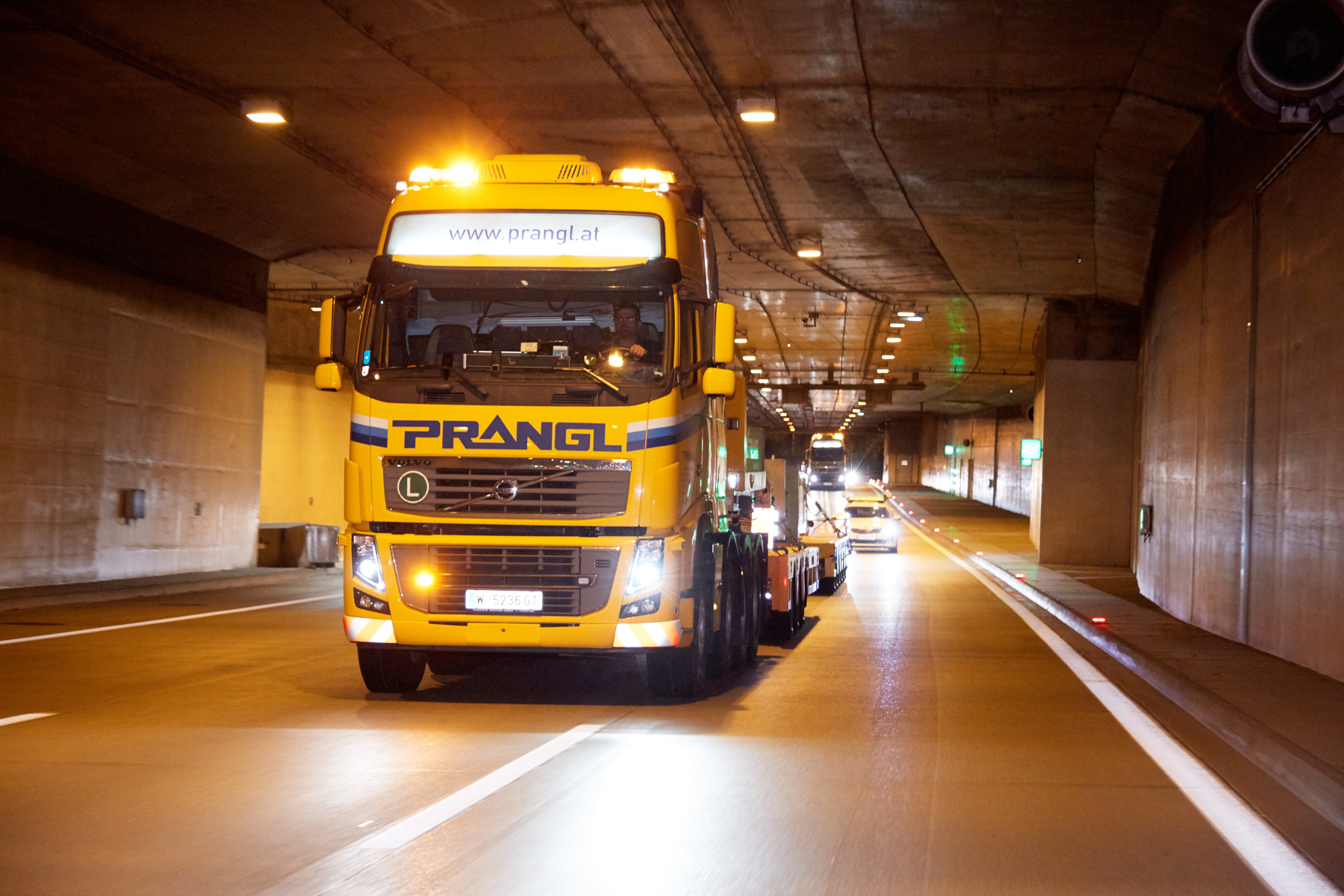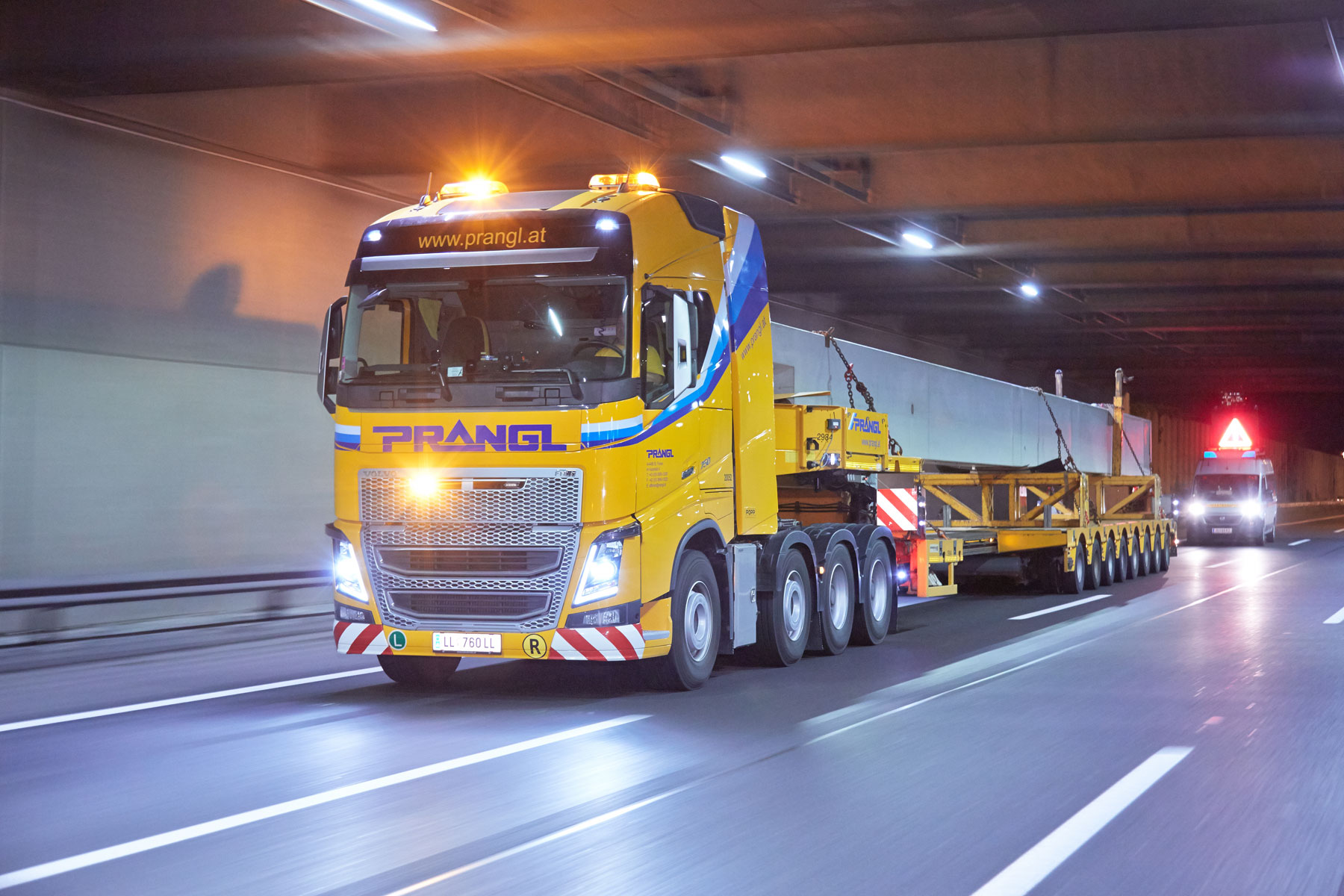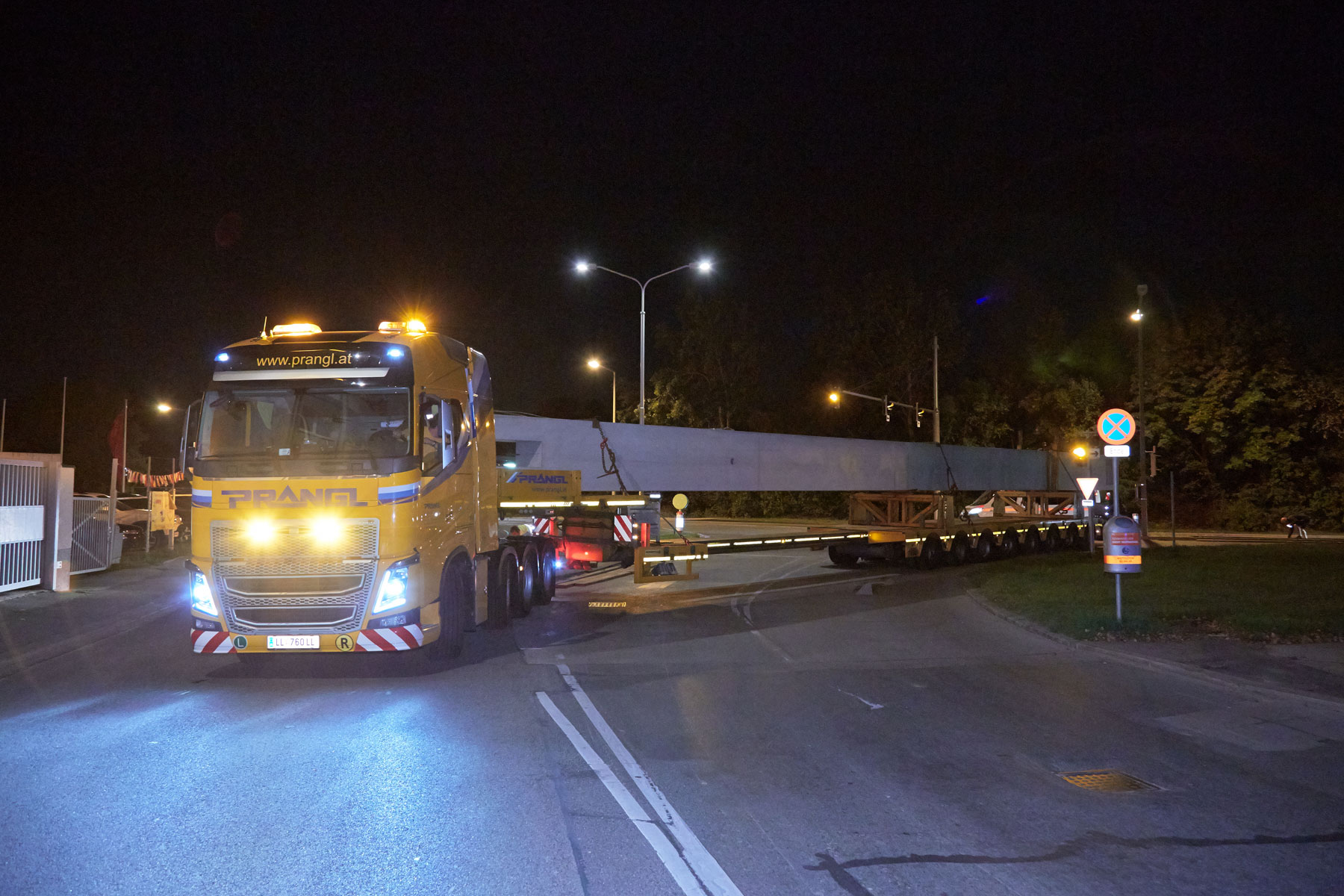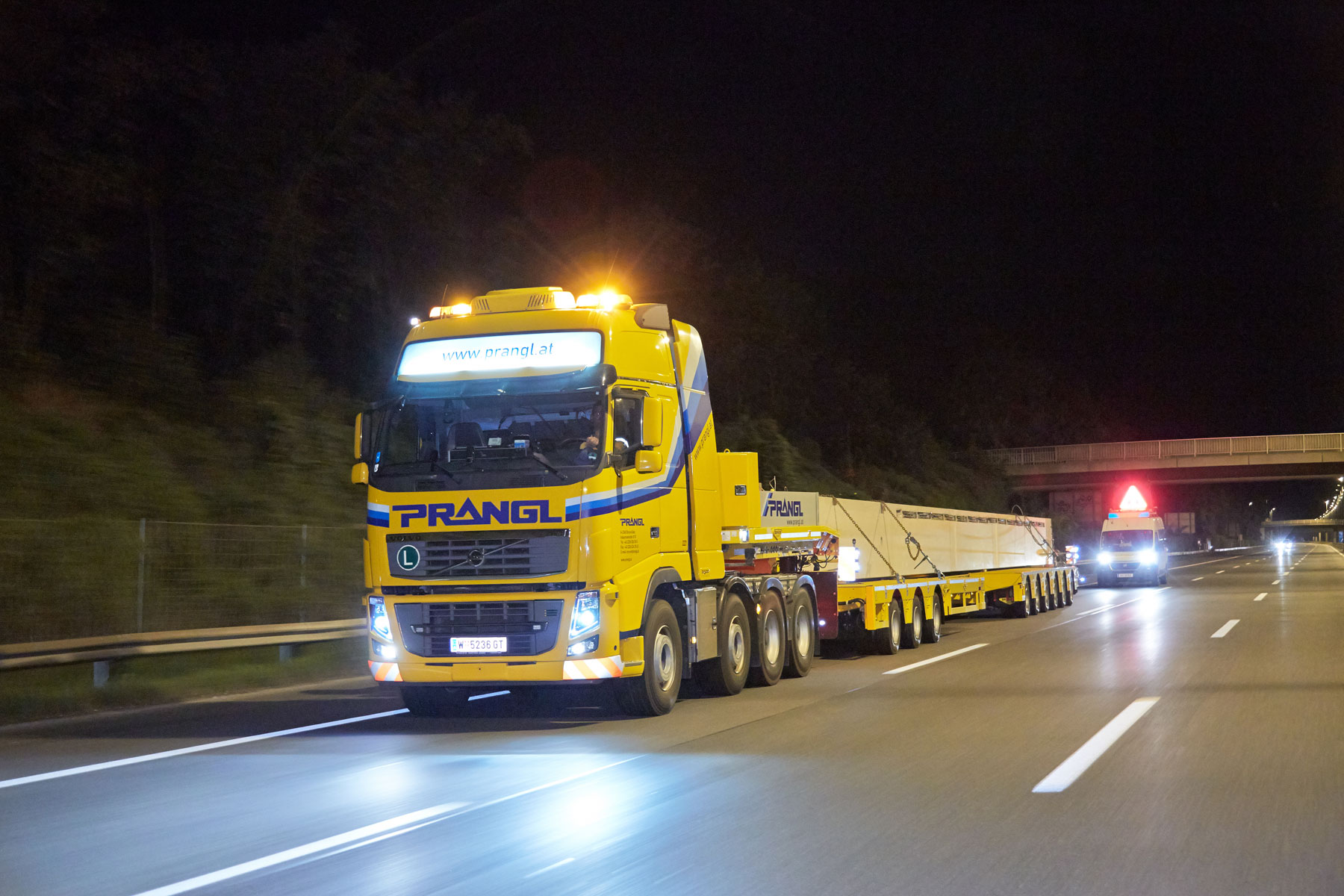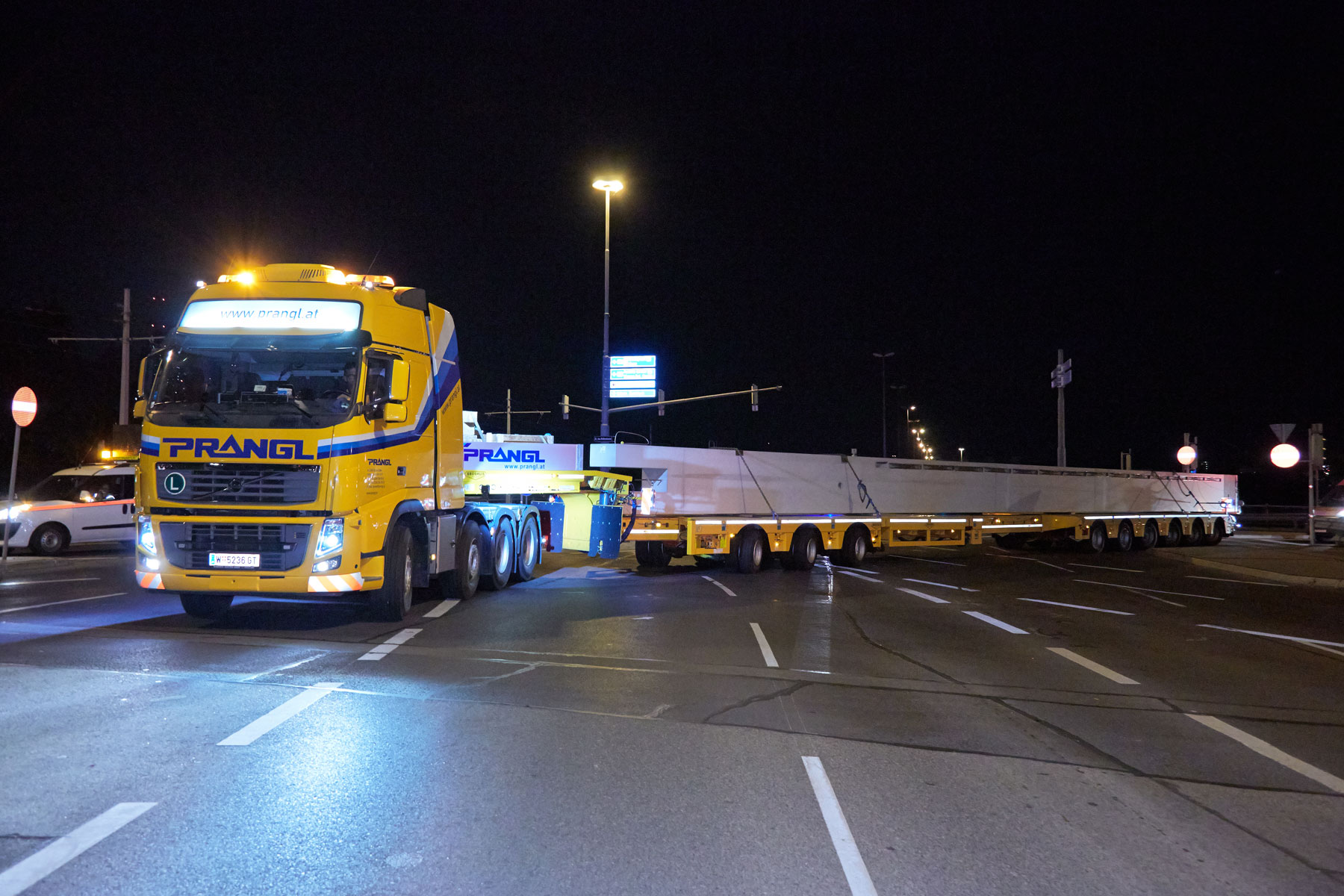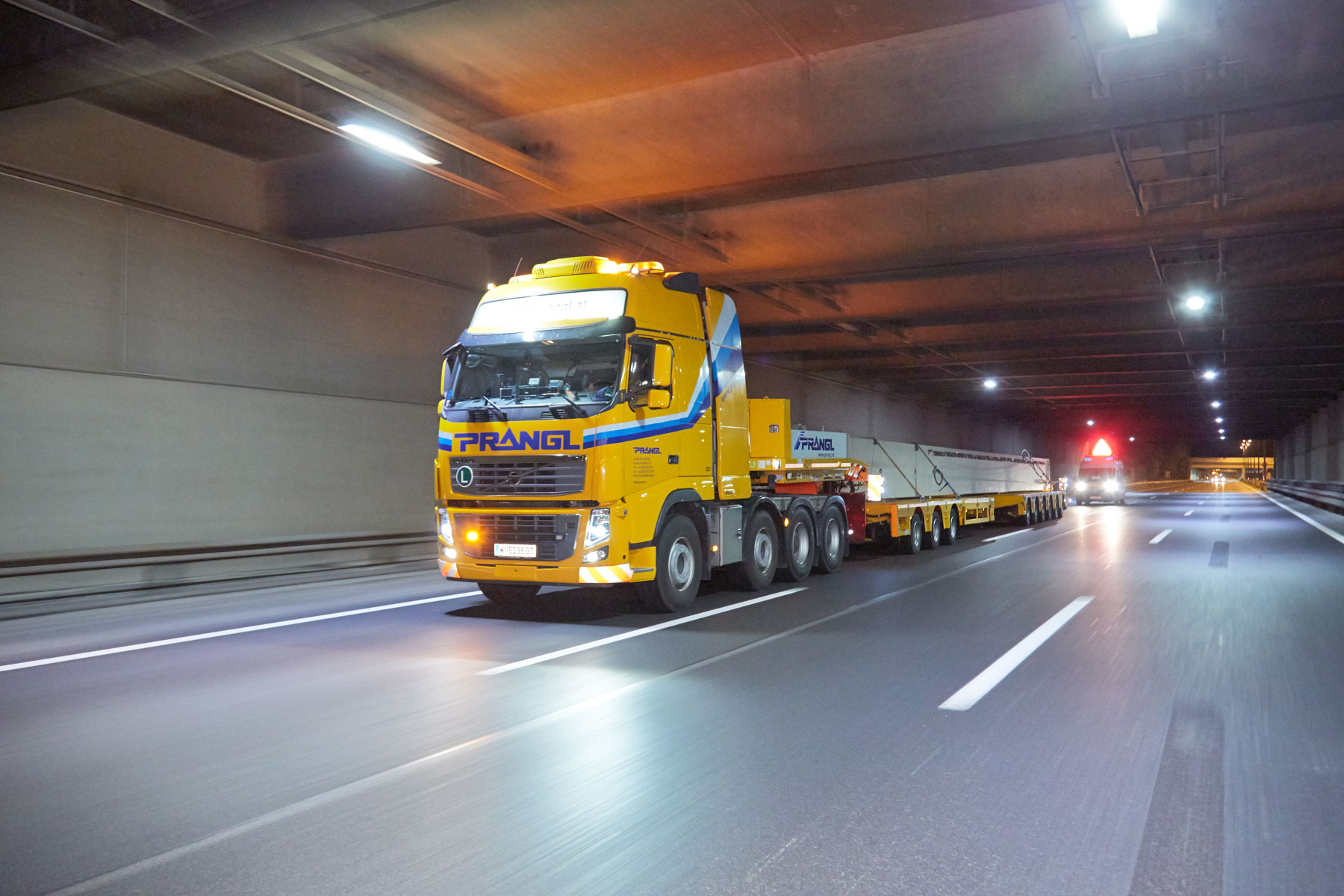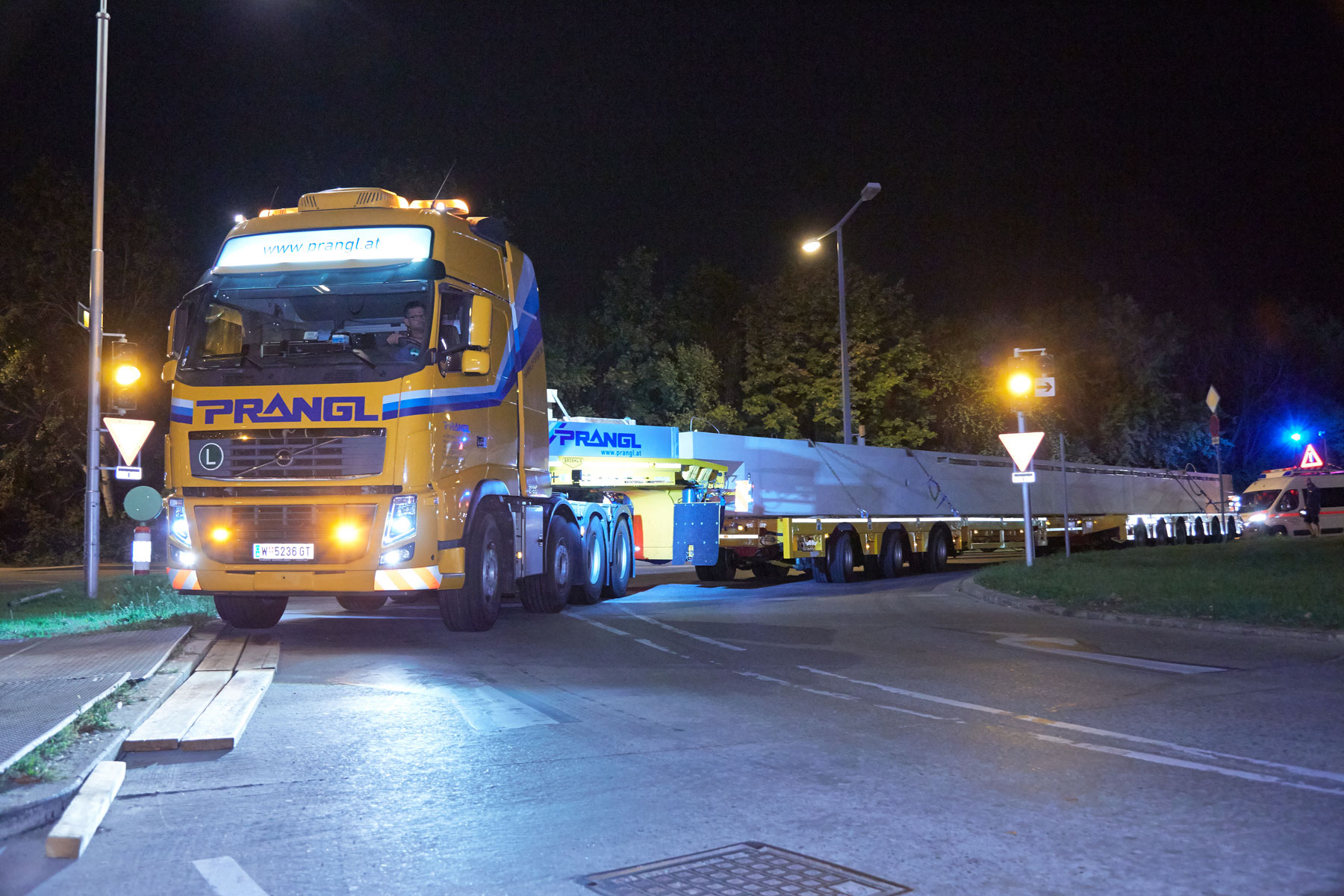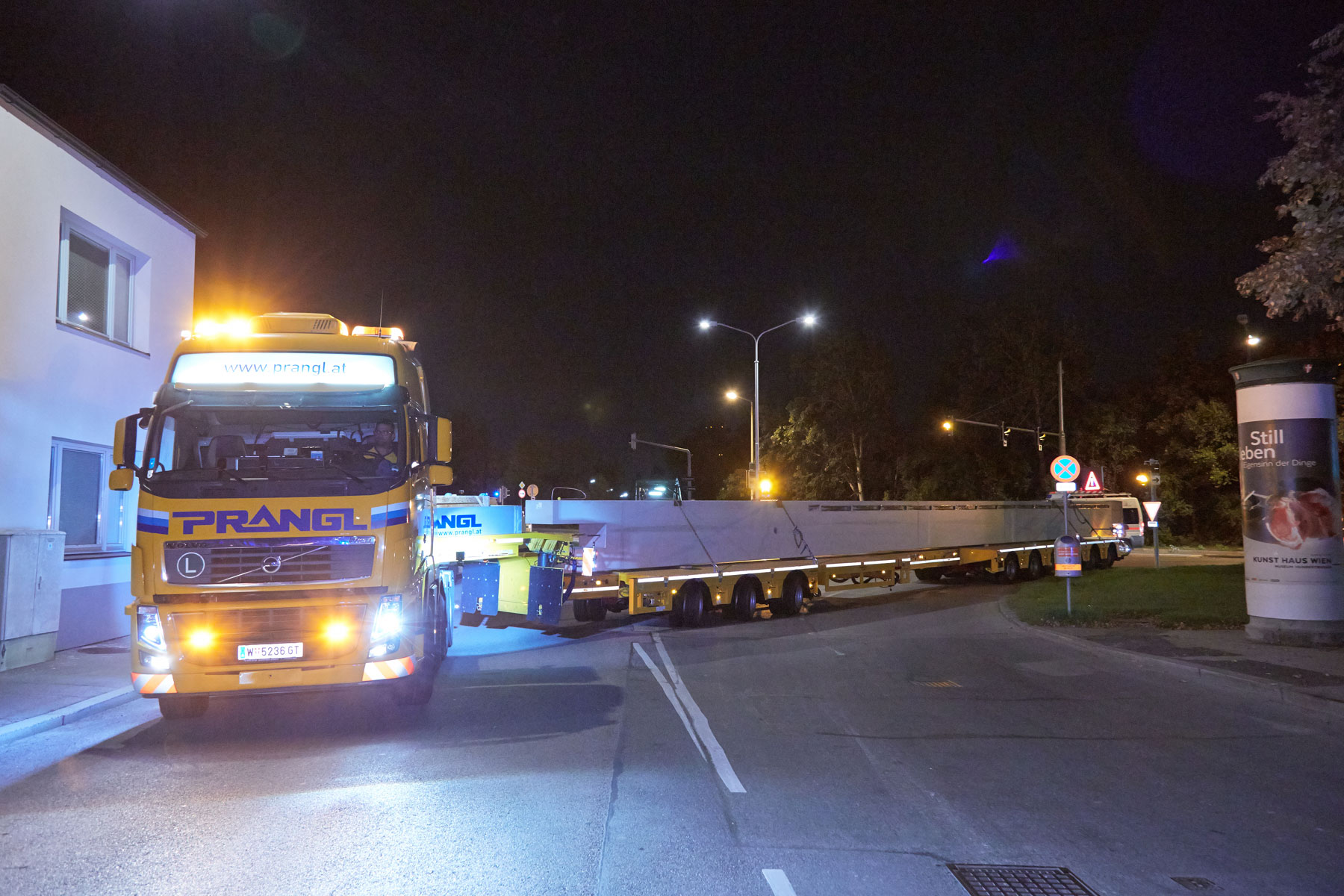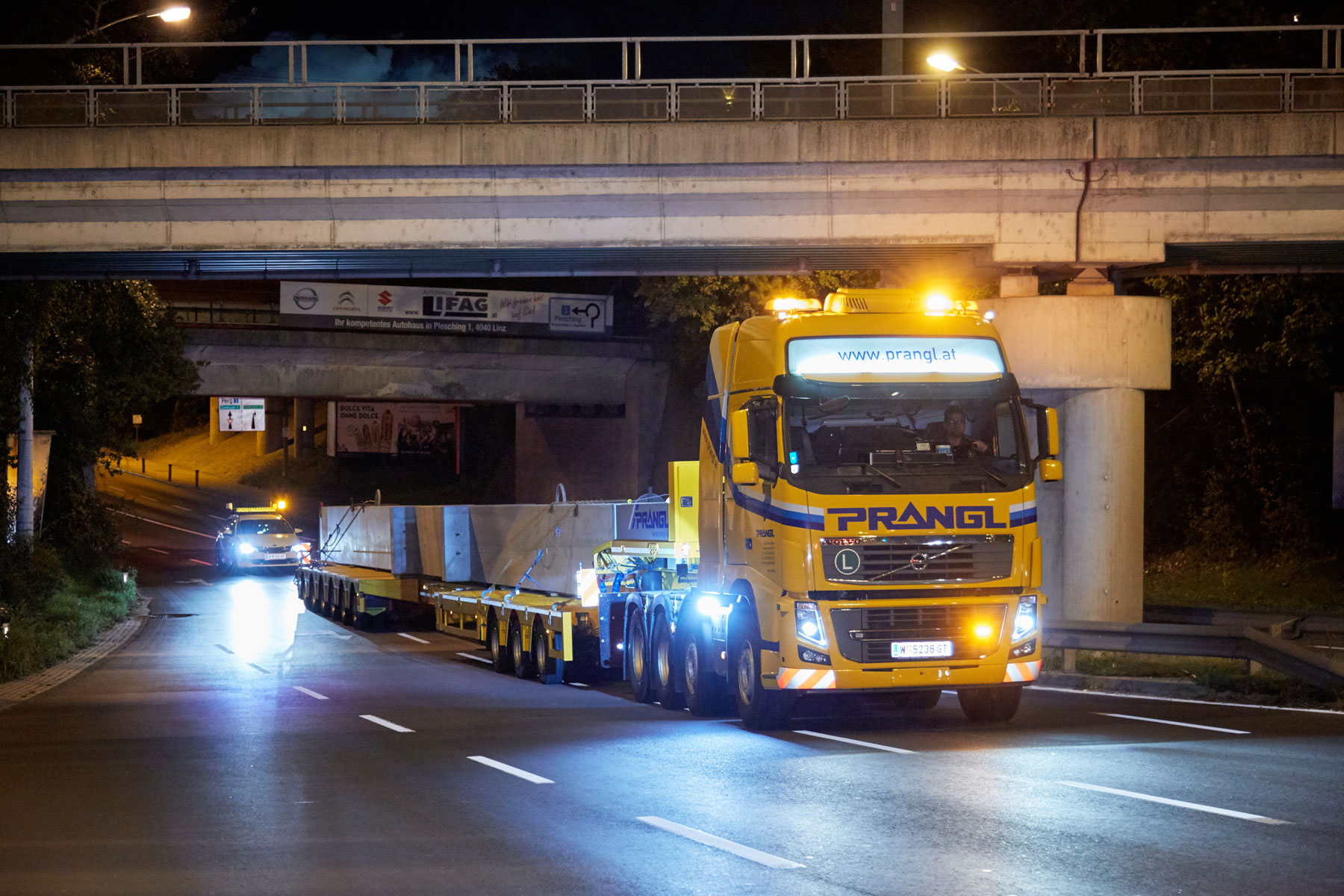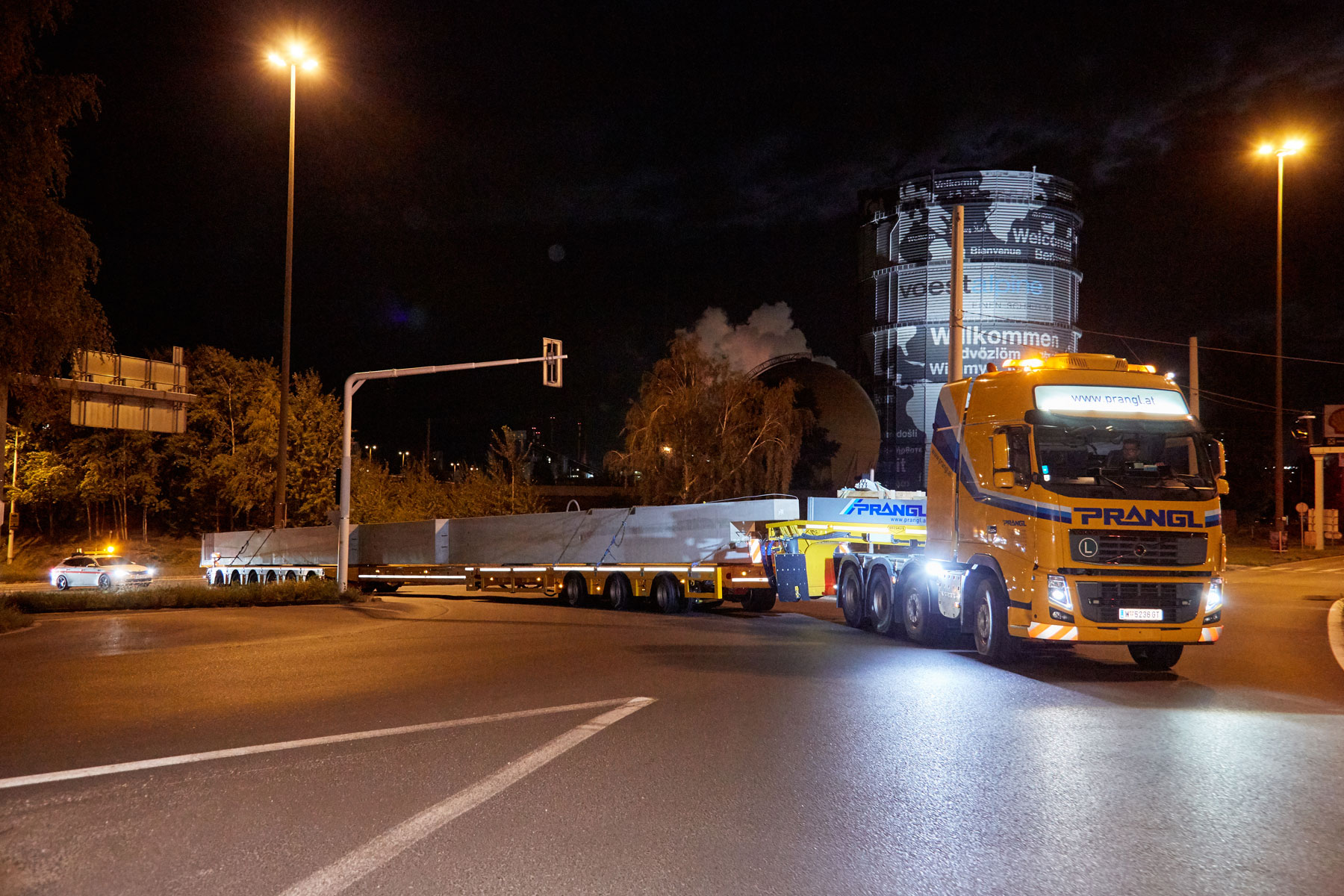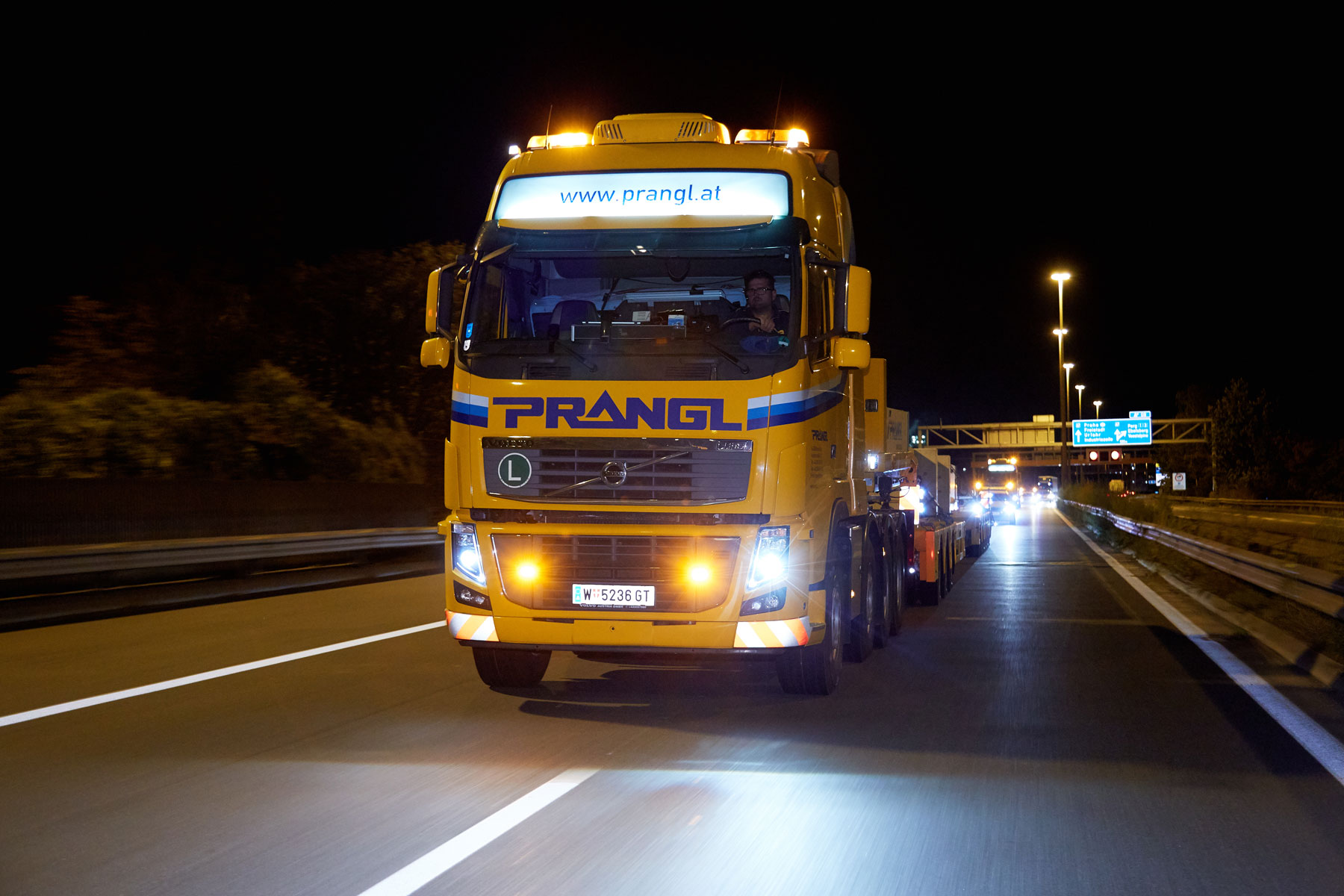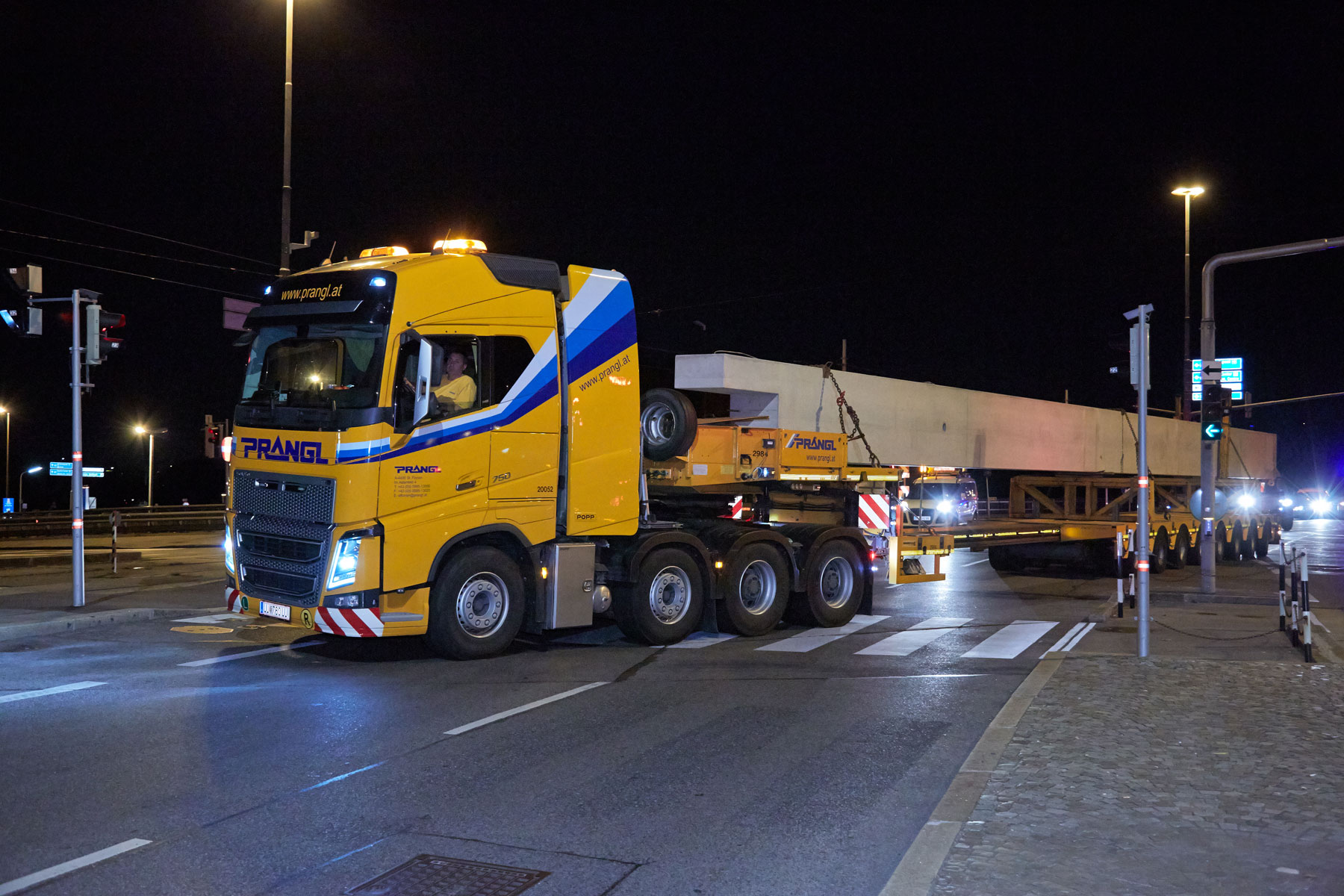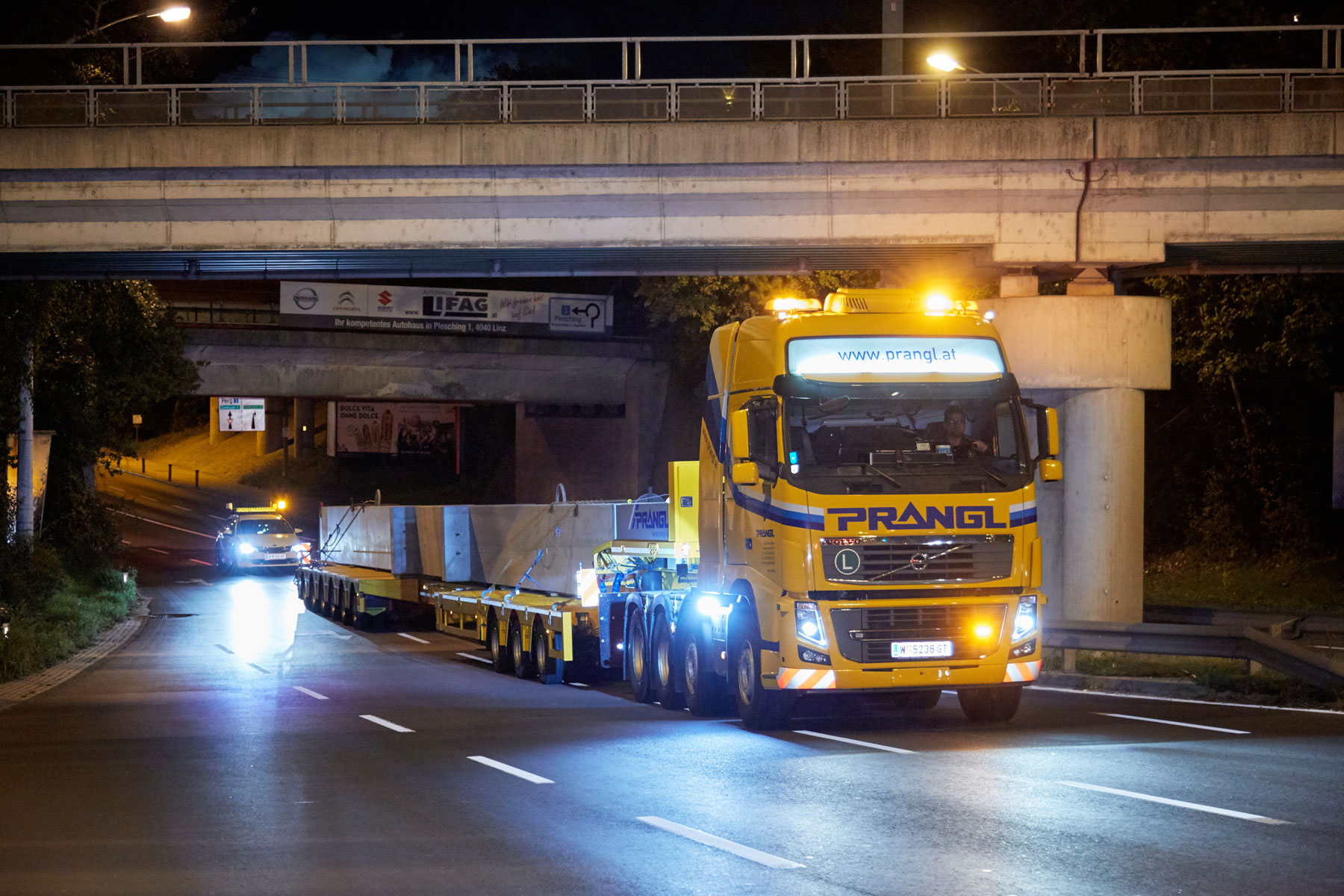 The challenge
Ultra-modern logistics centre for Ikea in Vienna
Ikea wishes to be closer to its customers. An ultra-modern logistics centre is being constructed over a net area of 50,000 square metres (divided up over two storeys), which will serve on the one hand as a warehouse, whilst also covering all direct deliveries to customers in the Vienna area in the future. From as early as autumn 2019, the centre in Vienna will be delivering to Ikea customers across the whole of Austria.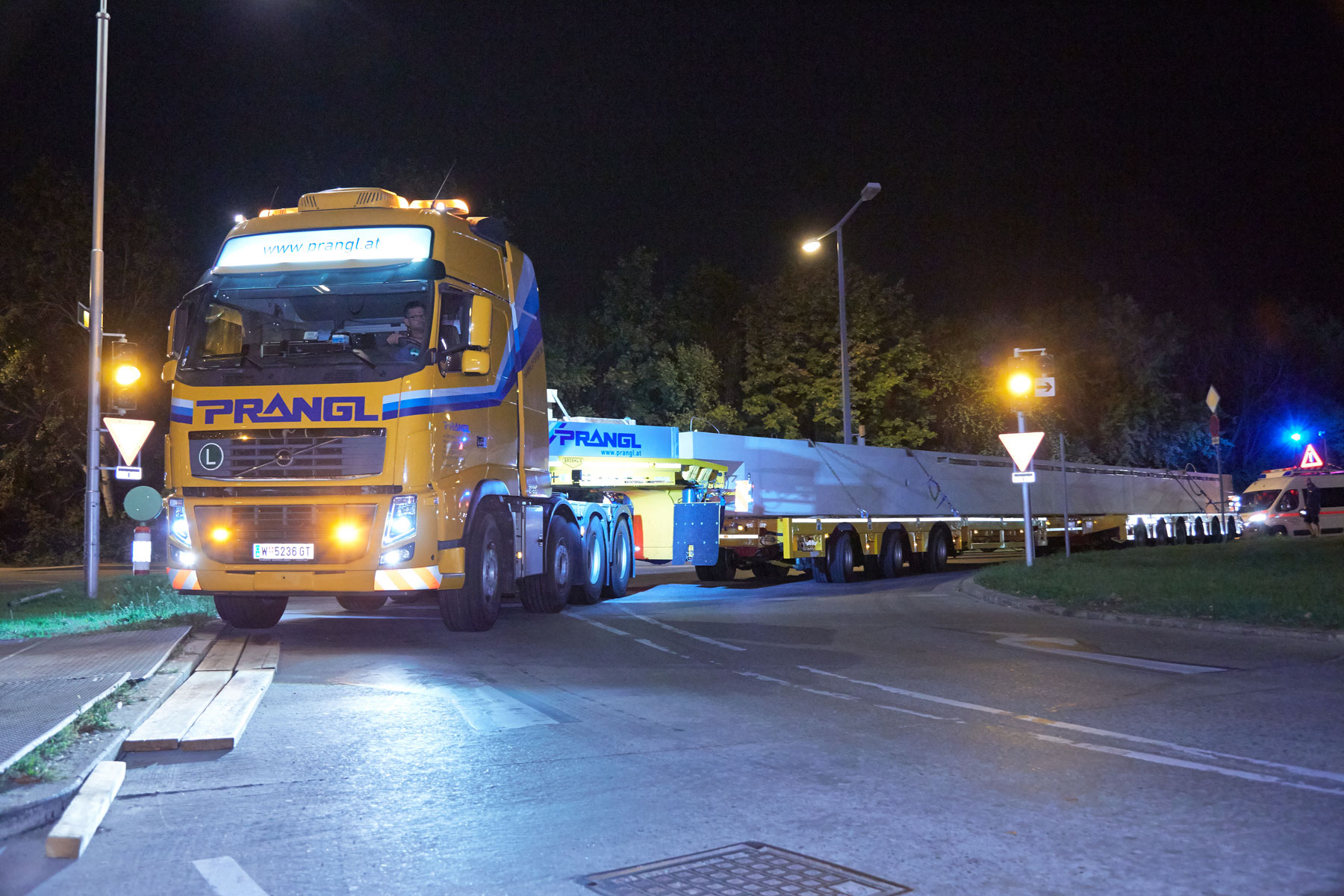 Transporting 500 reinforced concrete elements overnight
The basic structure of the hall consists of reinforced concrete columns and beams with lengths of up to 31 metres and individual weights of up to 71 tons. However, it not so much the dimensions that make this project so challenging, but rather the transport. At times, up to five shipments had to be dispatched per night. In total, around 500 reinforced concrete elements are to be transported from Perg to Vienna - and all this within 3-5 months.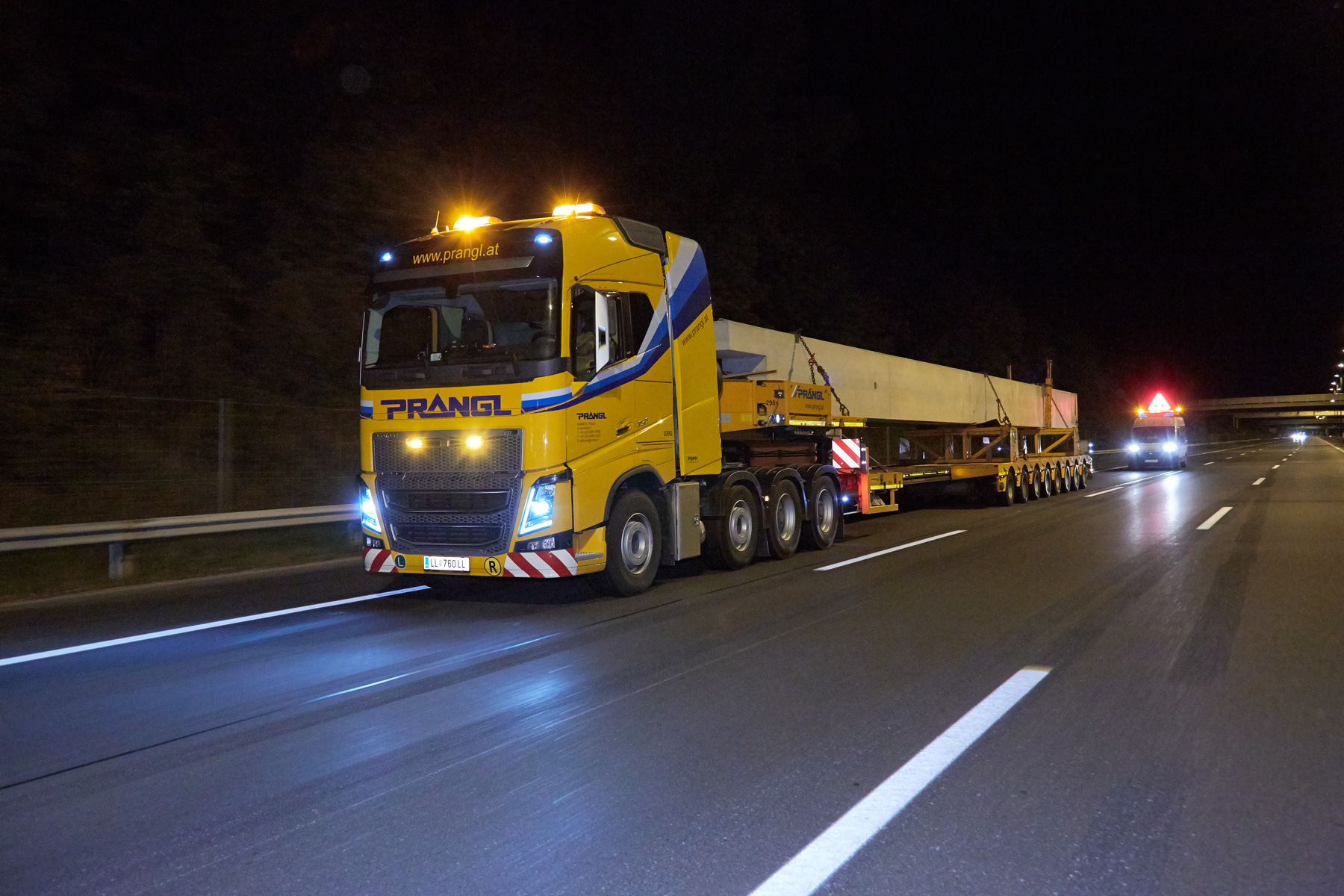 Challenging routing due to transport lengths
Particular caution was necessary when it came to the routing, due to the transport lengths of up to almost 40 metres. It was necessary to turn in the area of the Floridsdorfer Brücke crossing for example. Precise logistical pre-planning is vital in such project execution. A clear time frame was agreed with the customer, to enable all participants to complete this job satisfactorily. Ultimately, all Ikea customers in the whole of Austria want to receive their deliveries of Billy & Co in good time for Christmas 2019.