November 2022
The same joyous task every year!
Prangl transported Vienna's Christmas tree to the city's Rathausplatz town square again this year, and was of course tasked with erecting it too.
Date:
03.11.2022 – 07.11.2022
Sales:
Jochen Schmidt
Andreas Wagner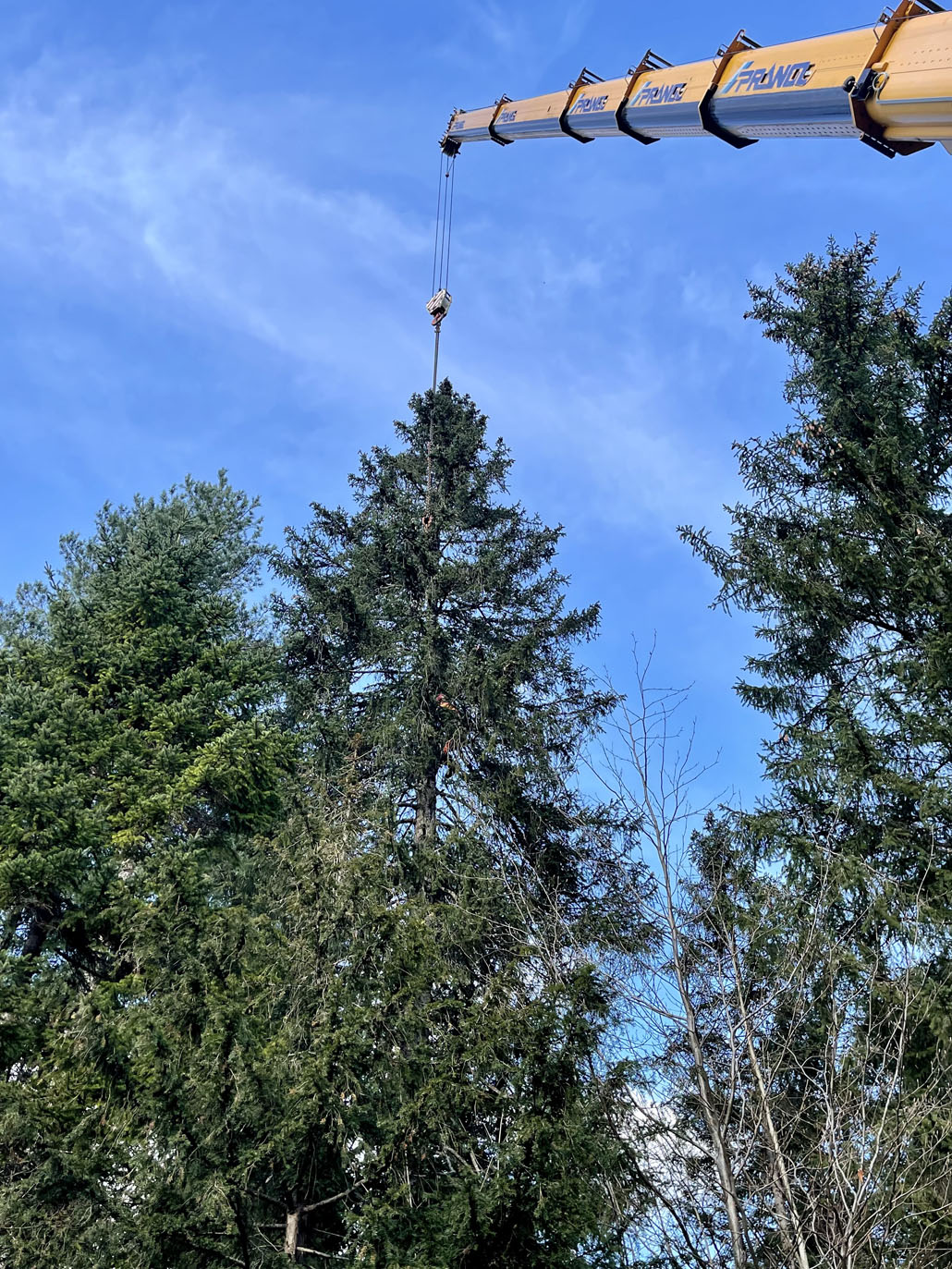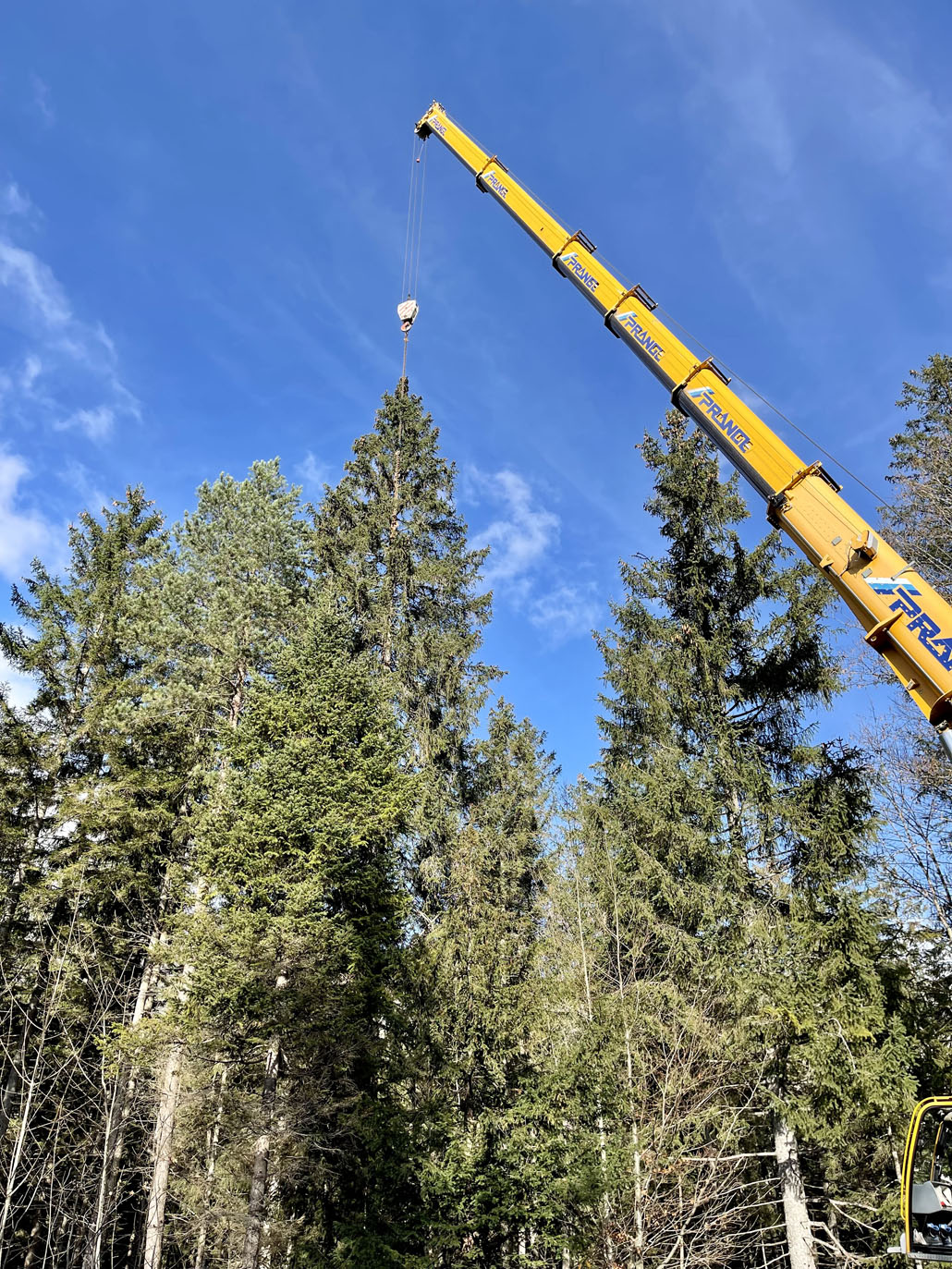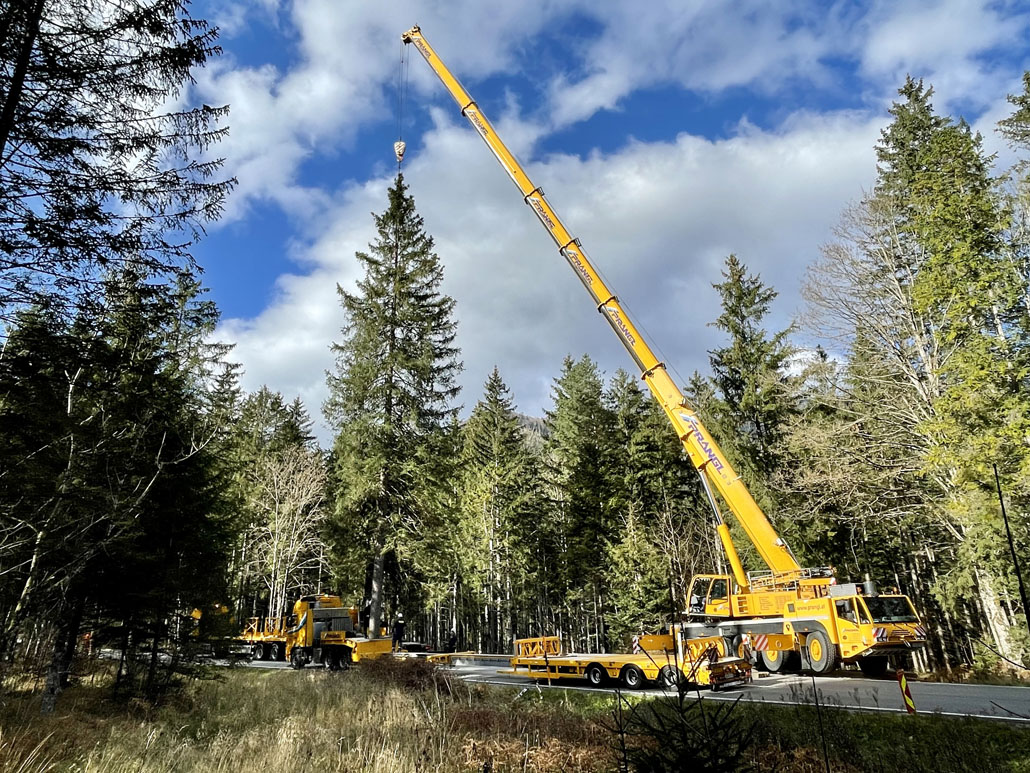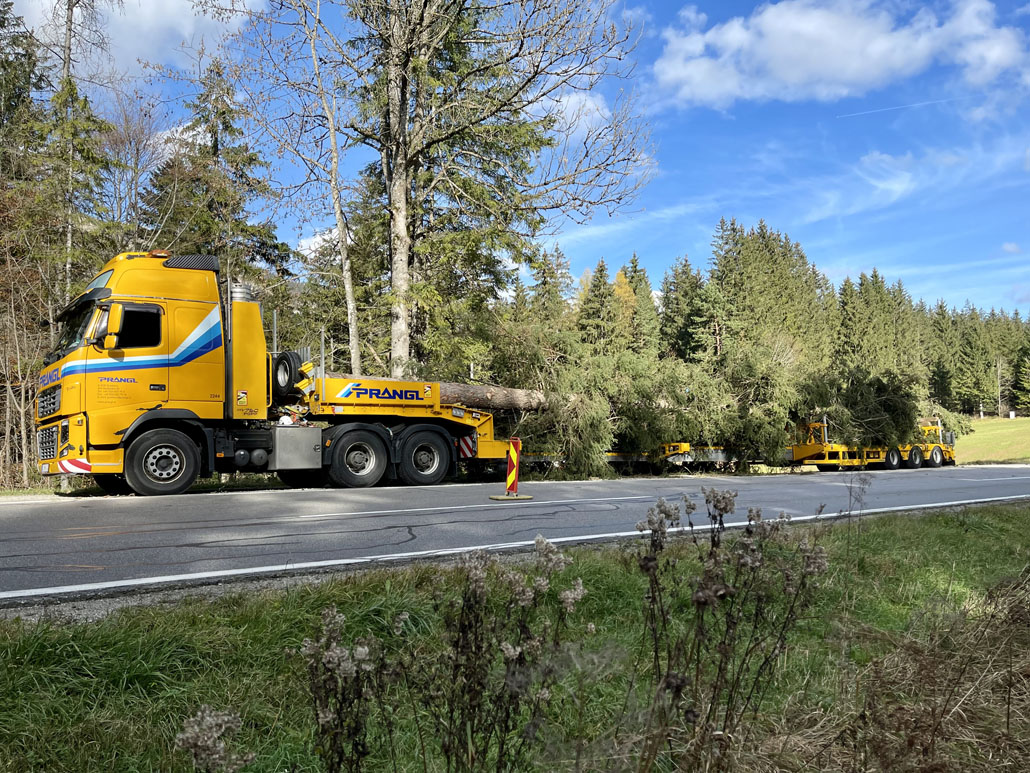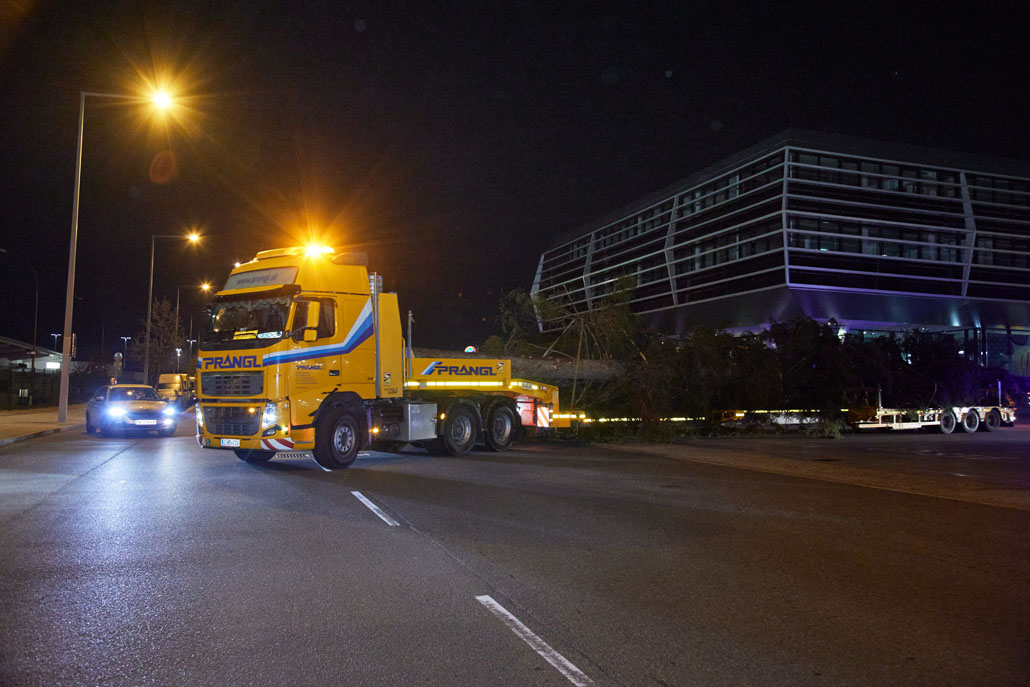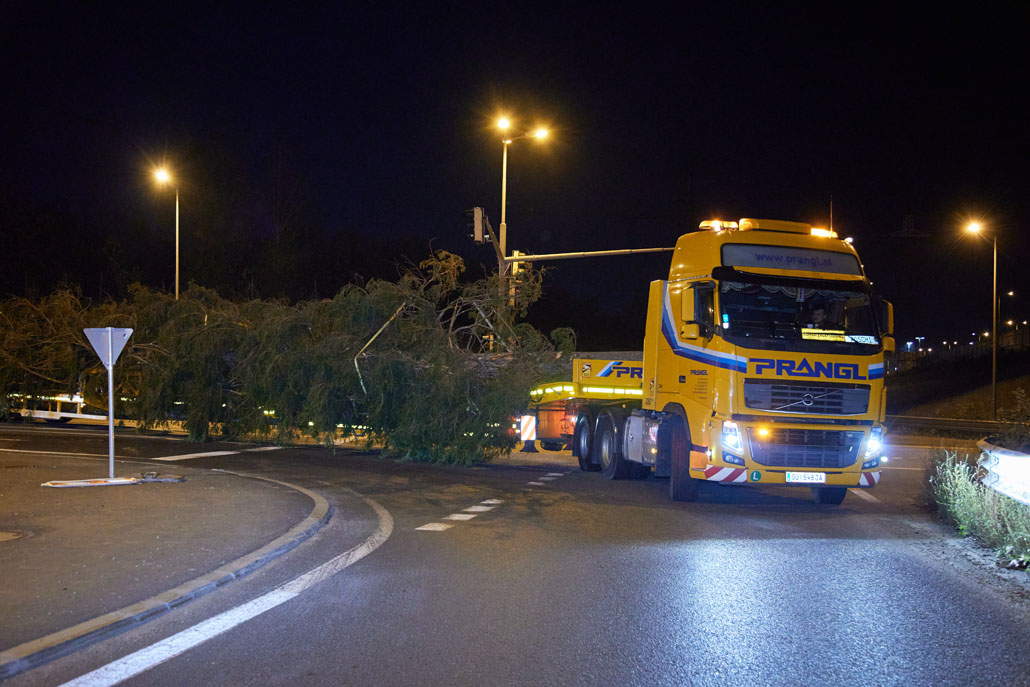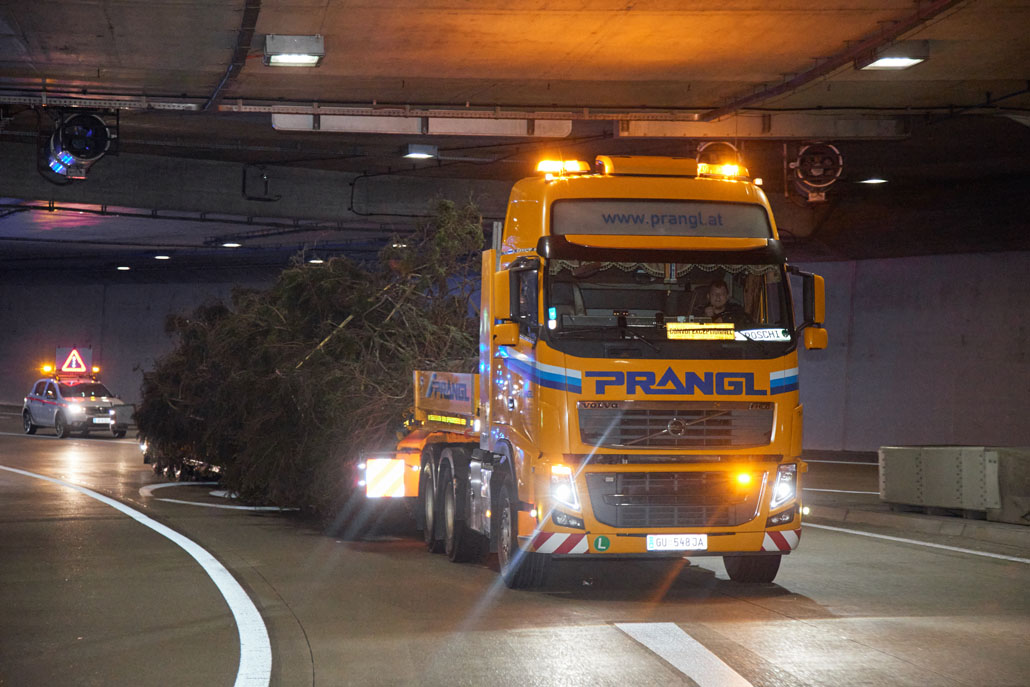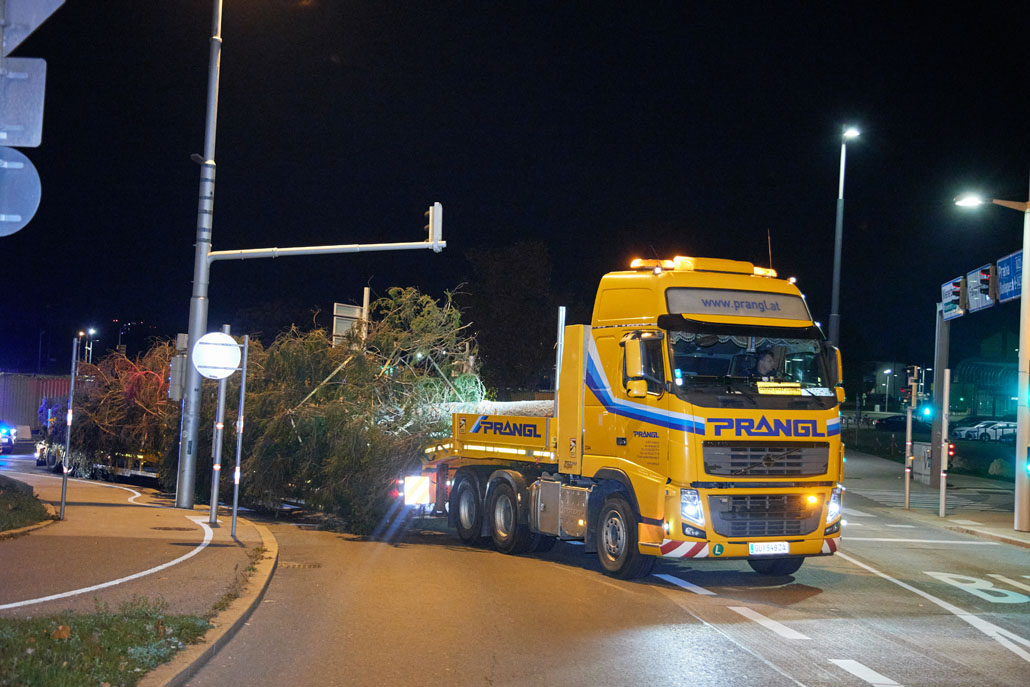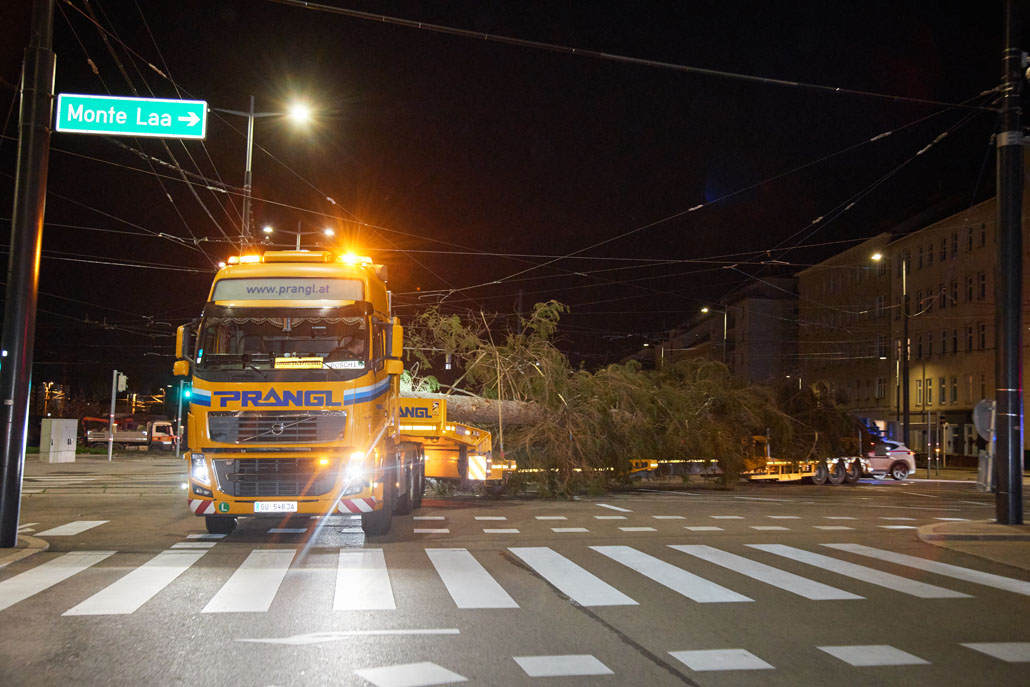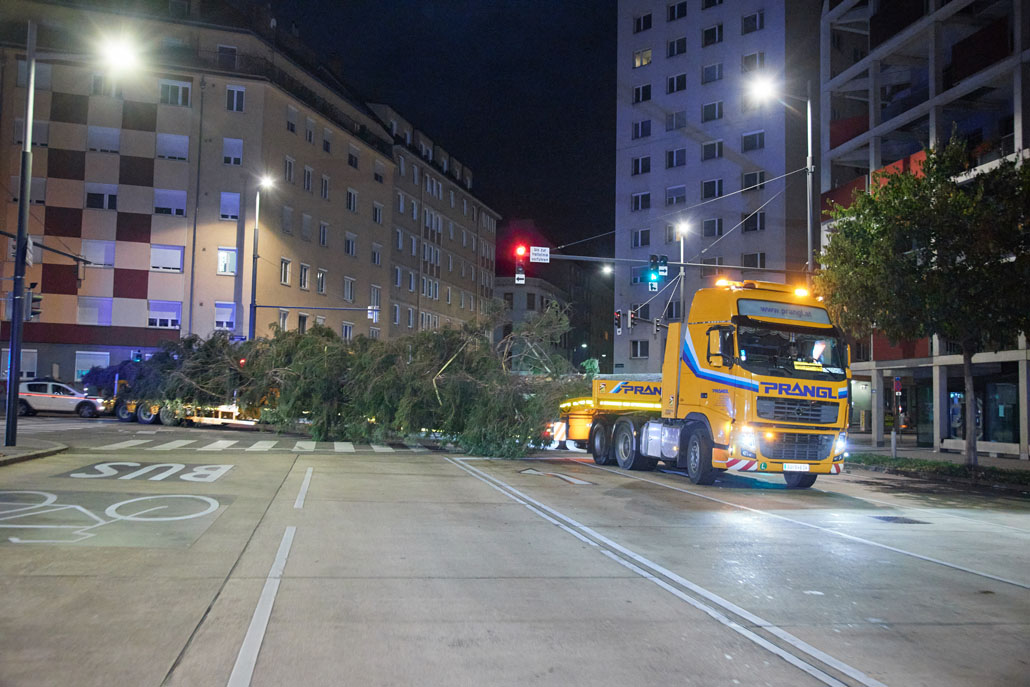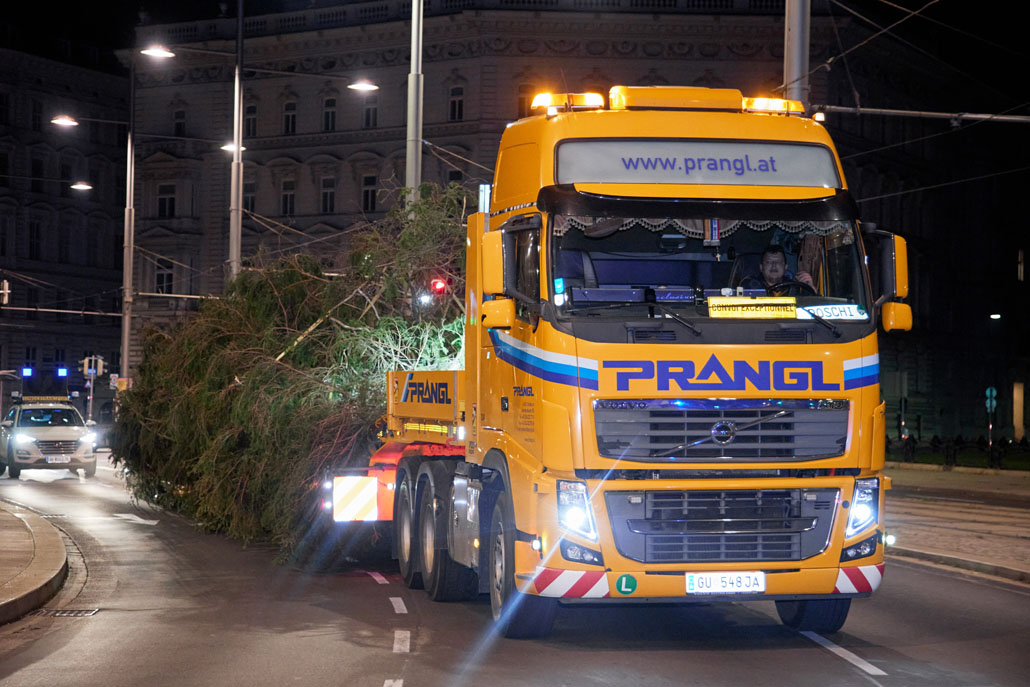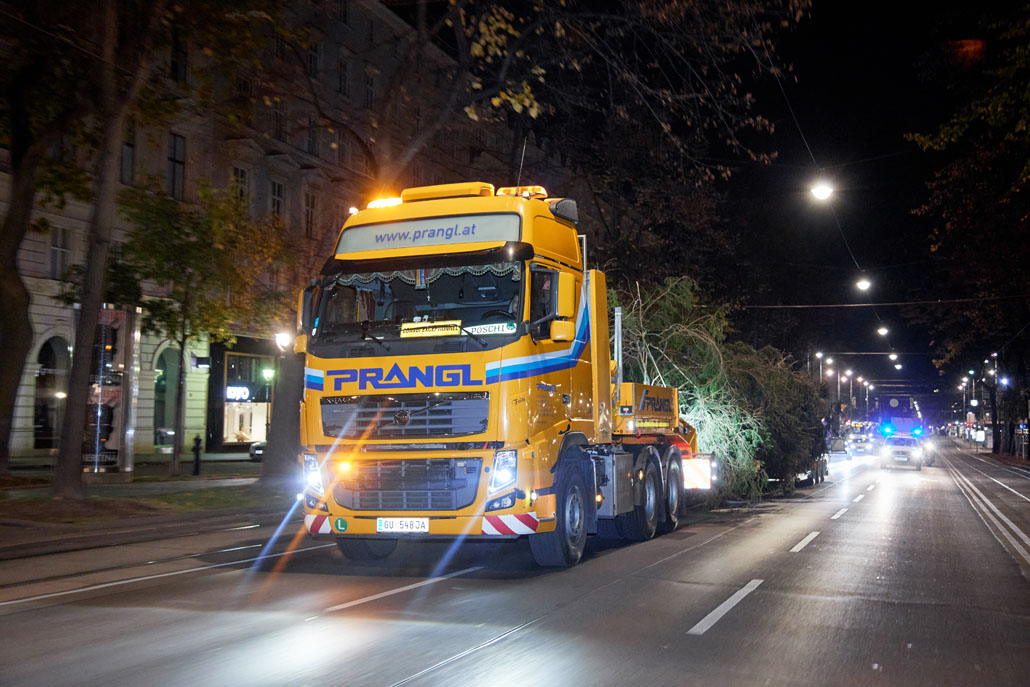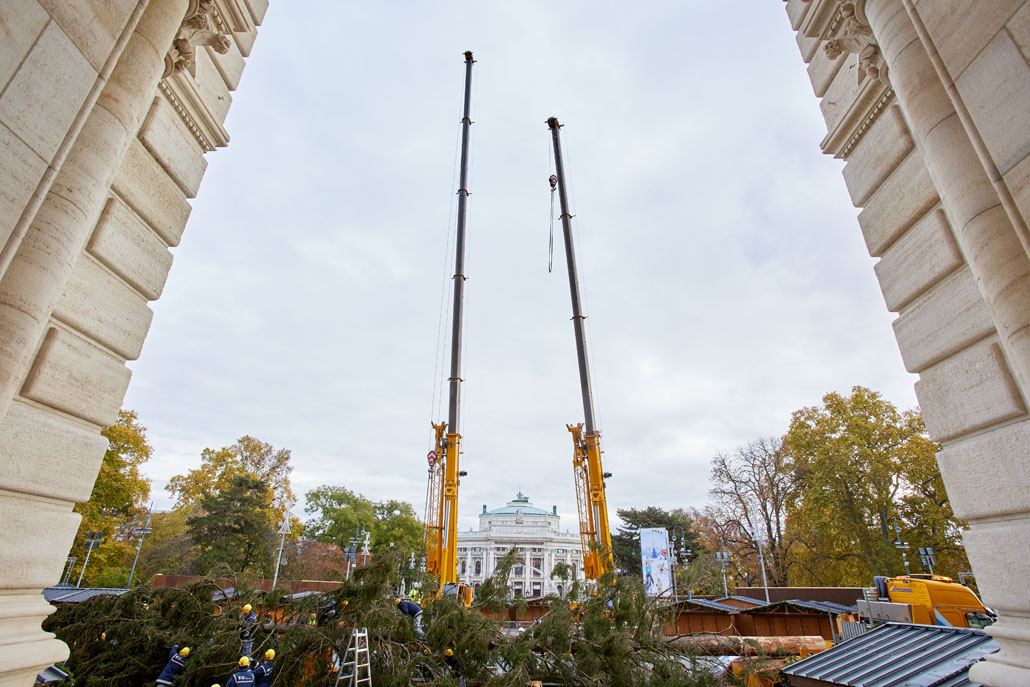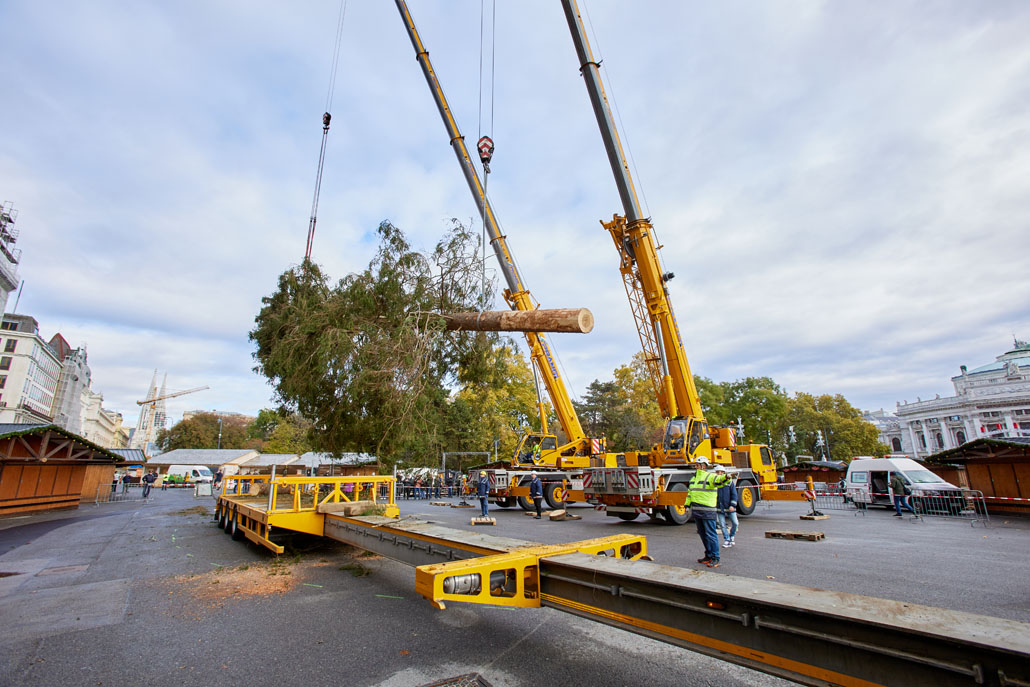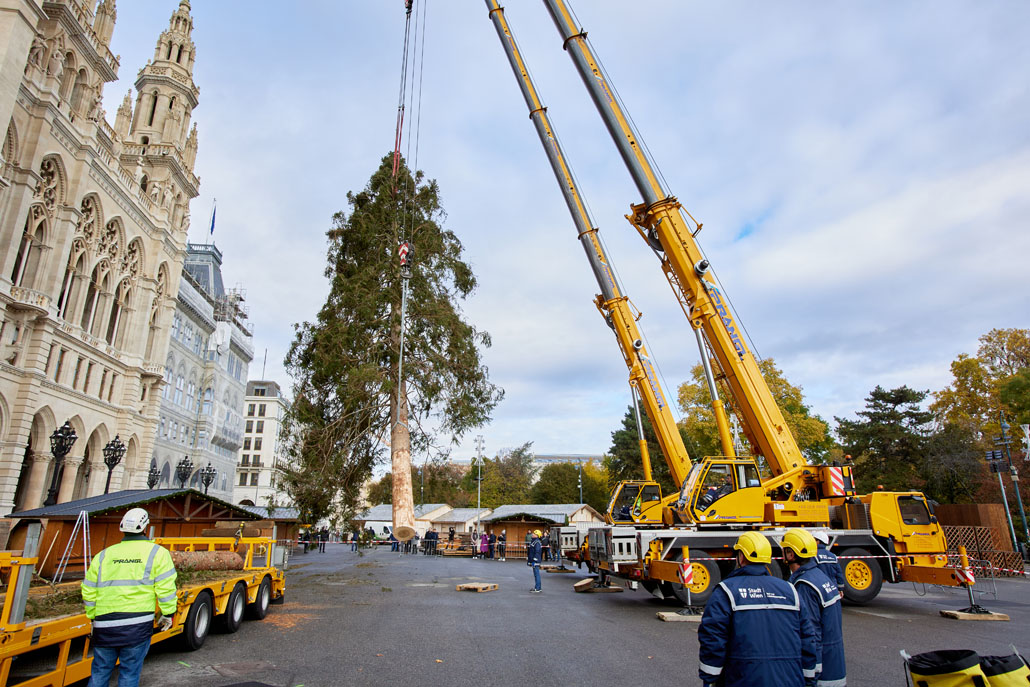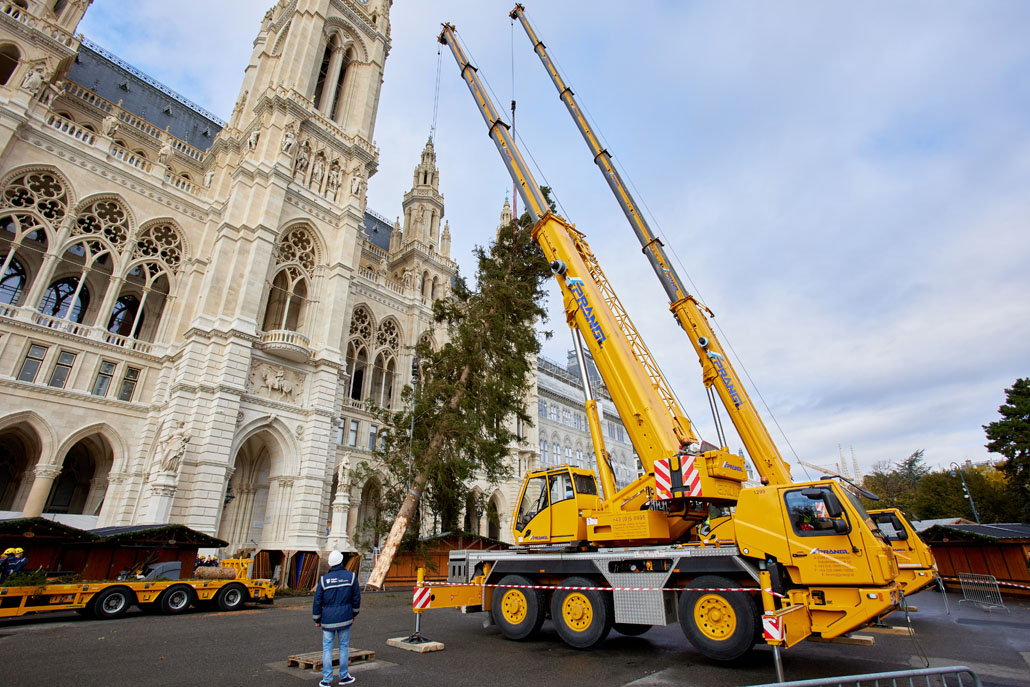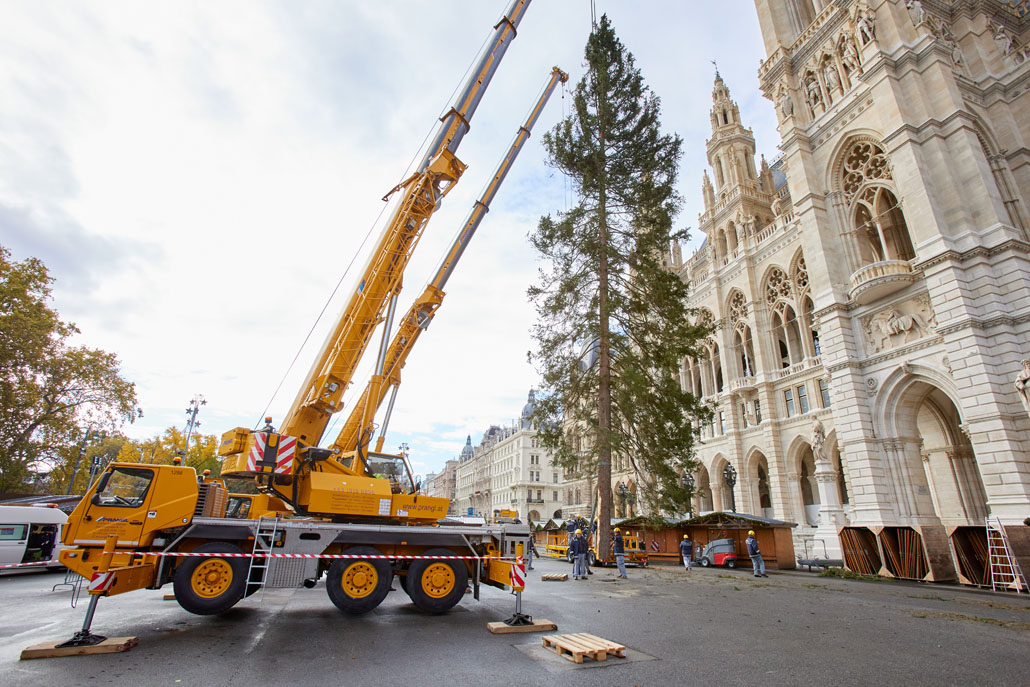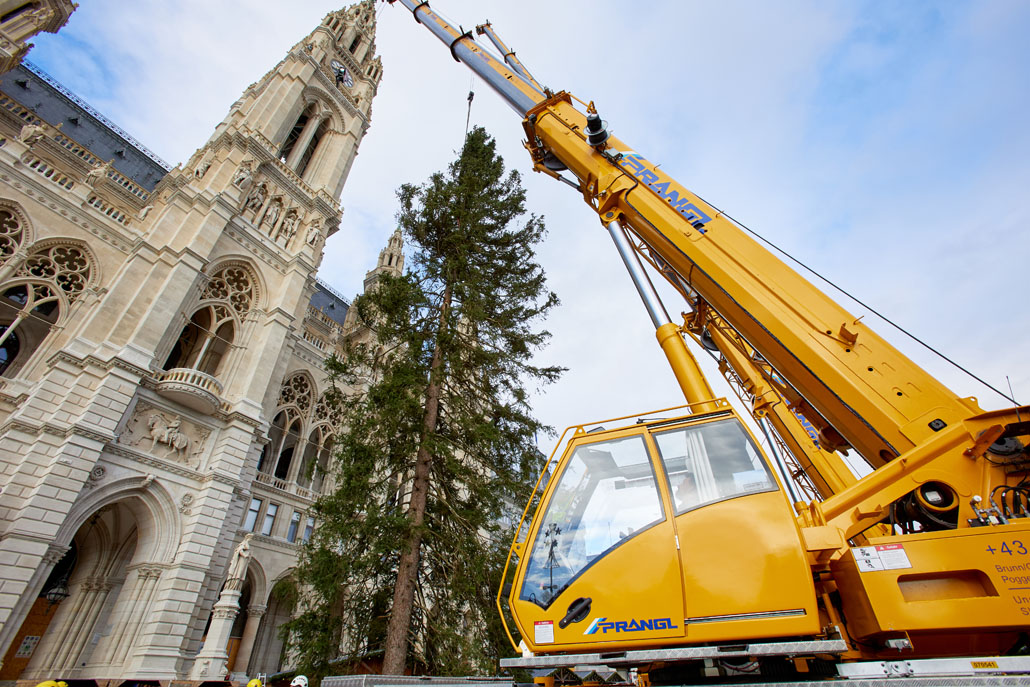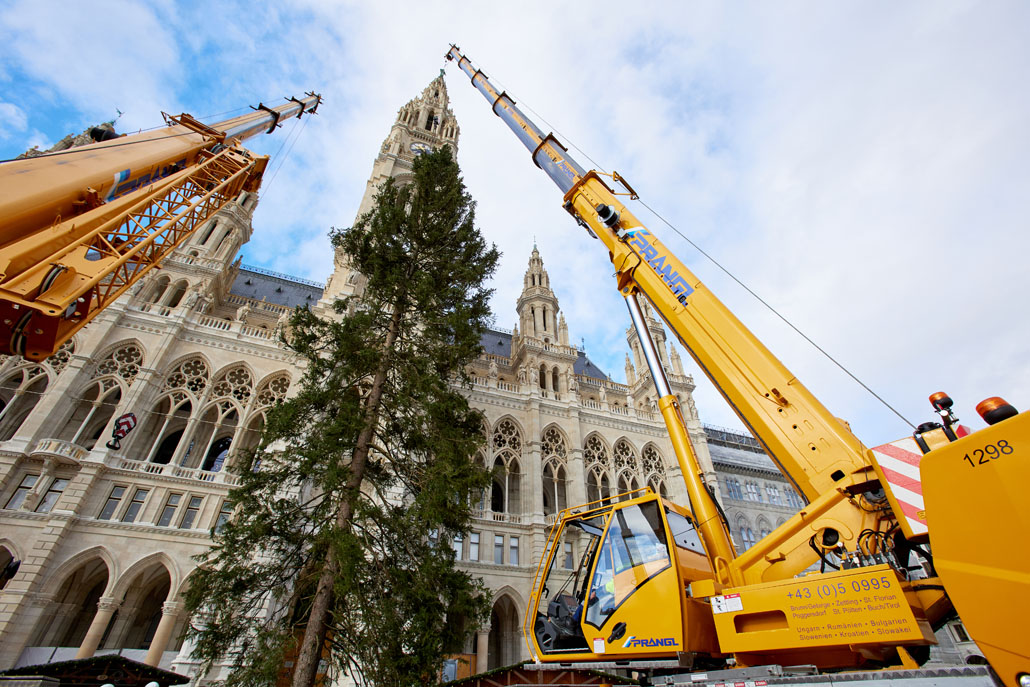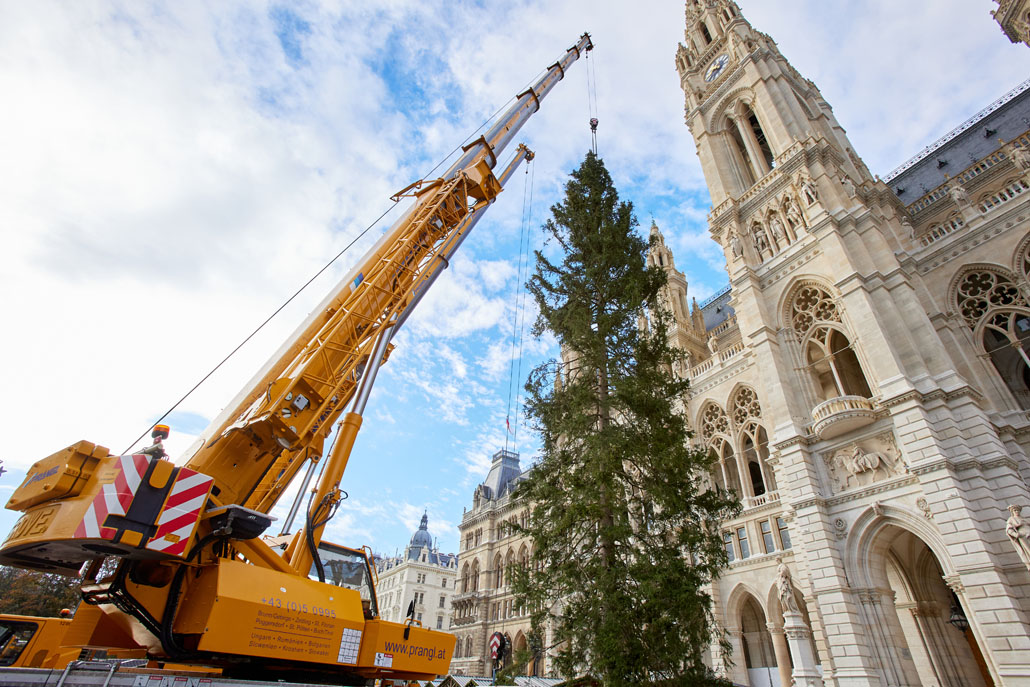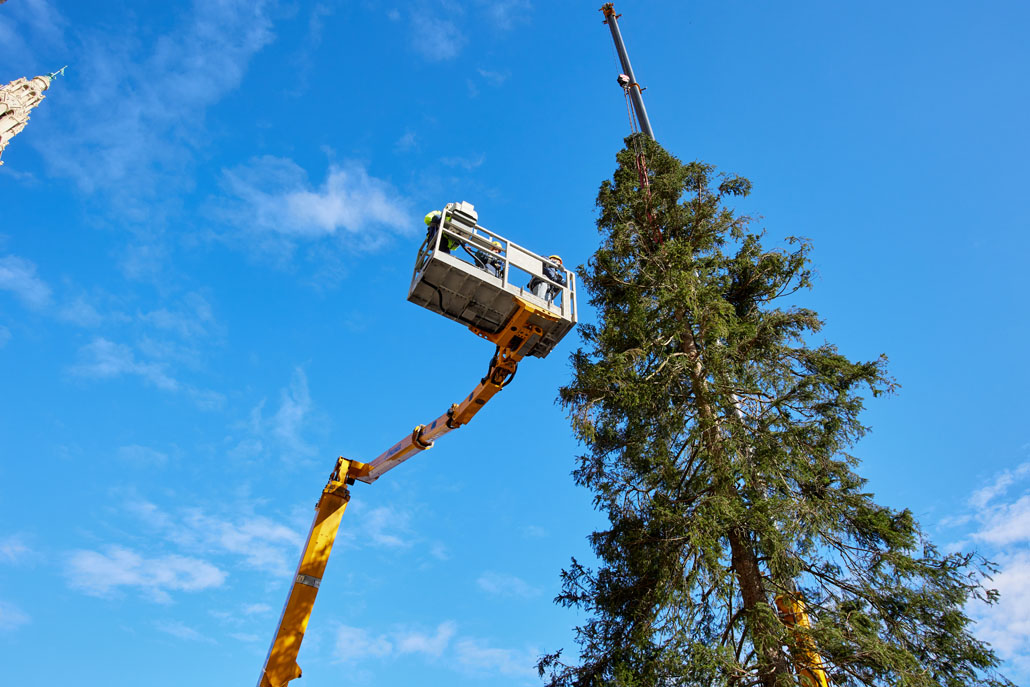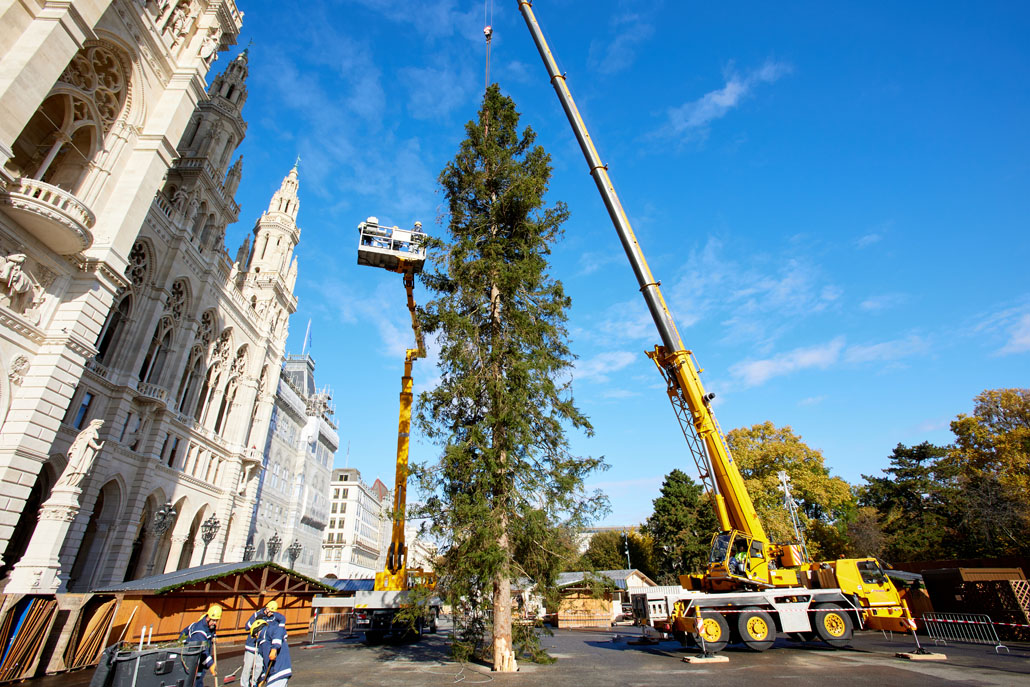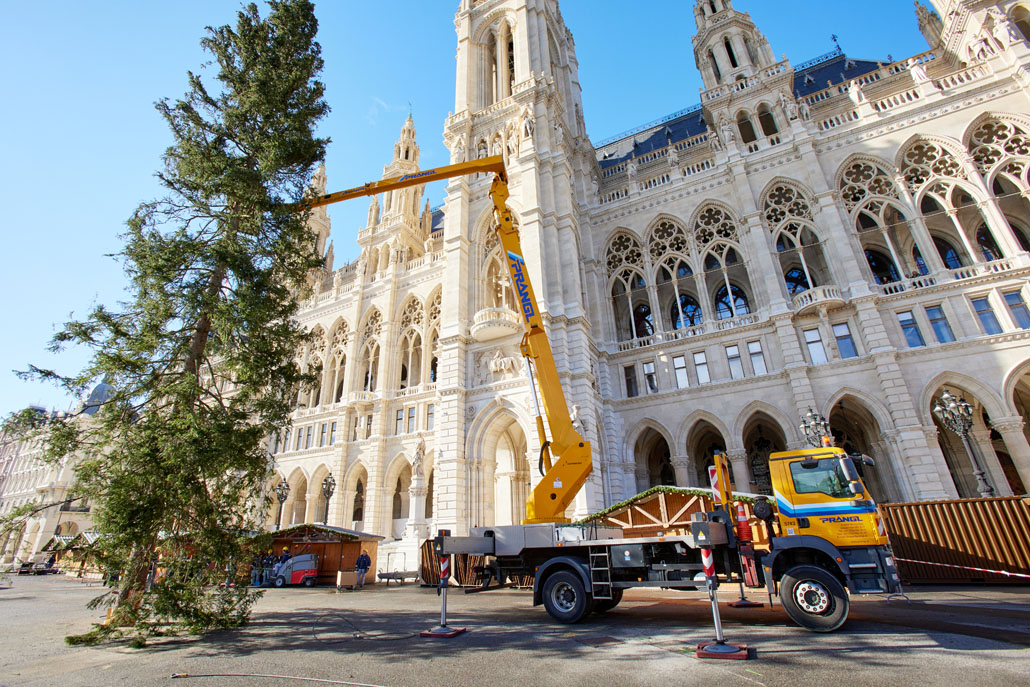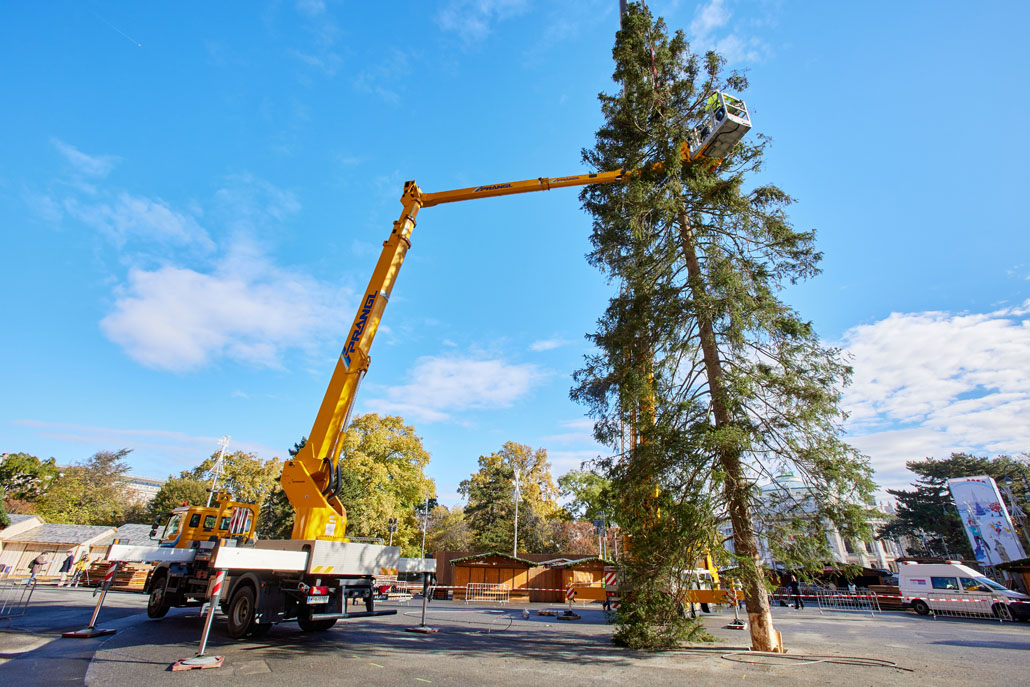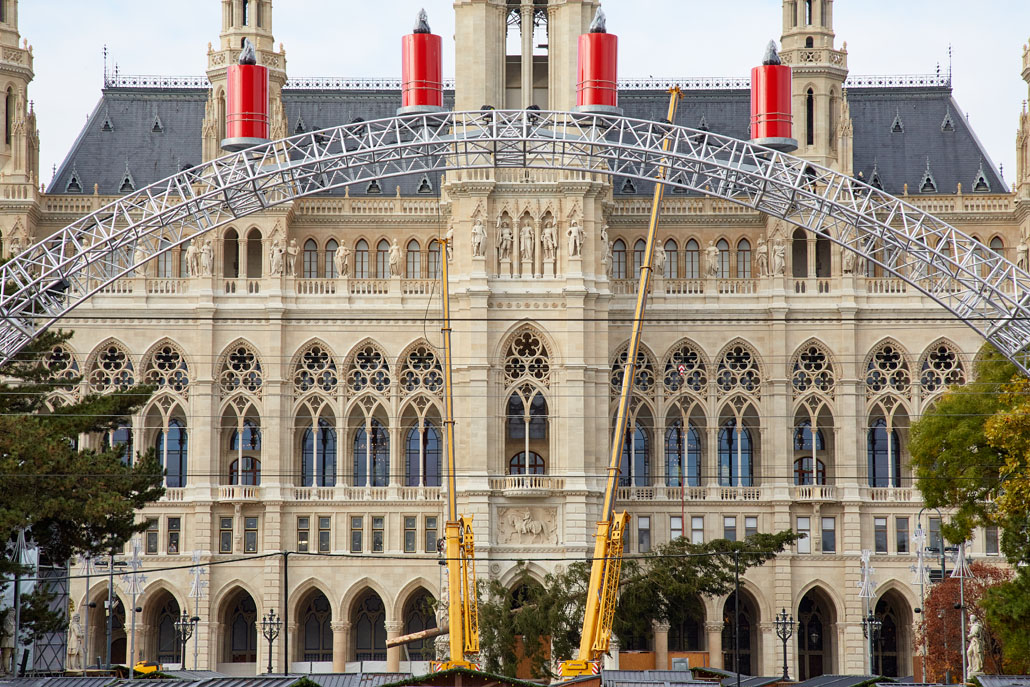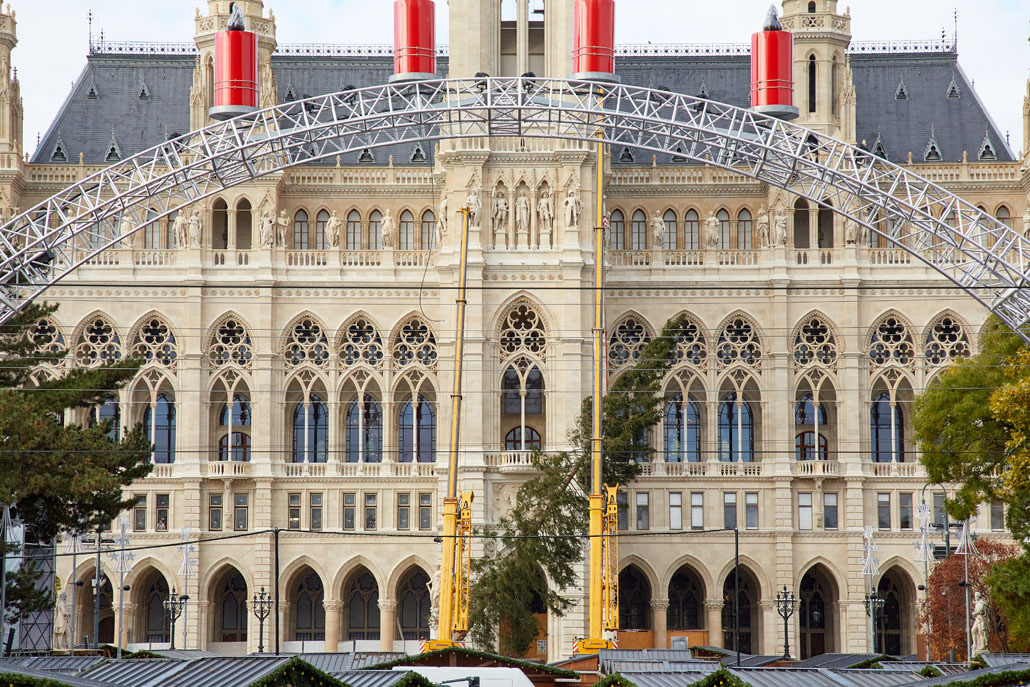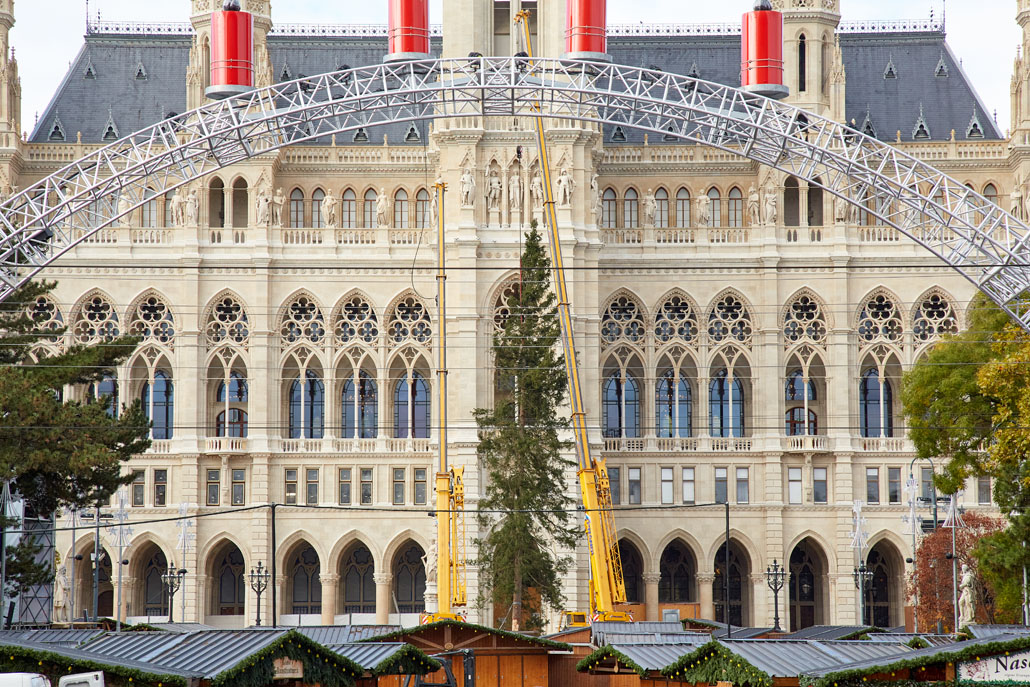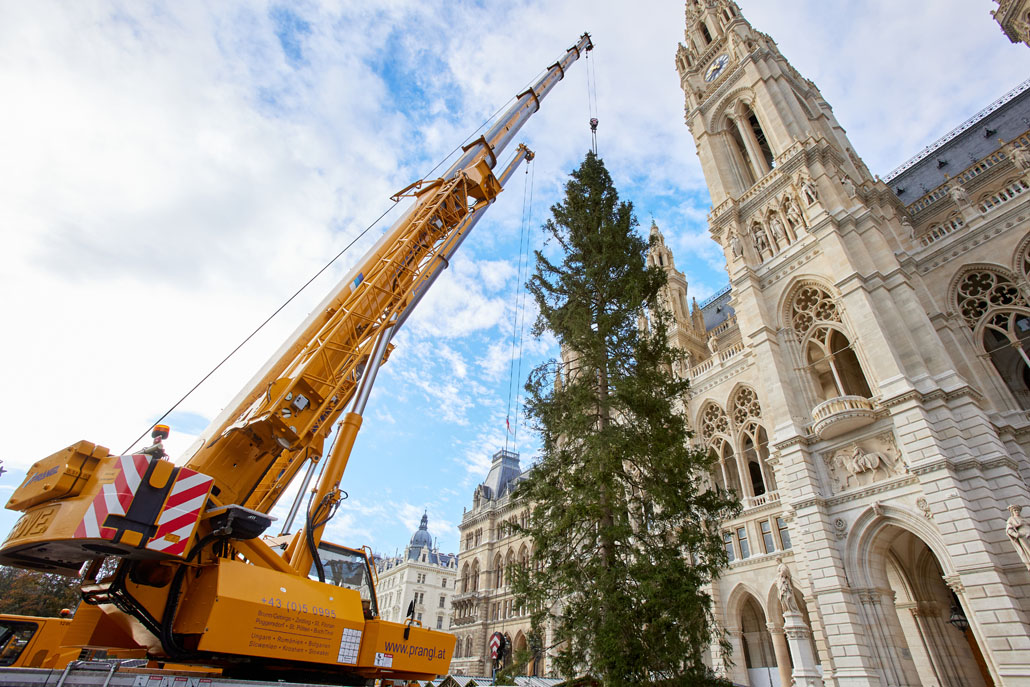 The challenge
Christmas Tree
For the second year in a row, Prangl was not only responsible for erecting the Christmas tree in Vienna's Rathausplatz, but also for transporting it to its destination. For 63 years it has been the custom for the federal states - including South Tyrol - to take turns sending an evergreen to the federal capital, which is then erected in front of the city hall before being transformed into a magnificent Christmas tree adorned with festive decorations.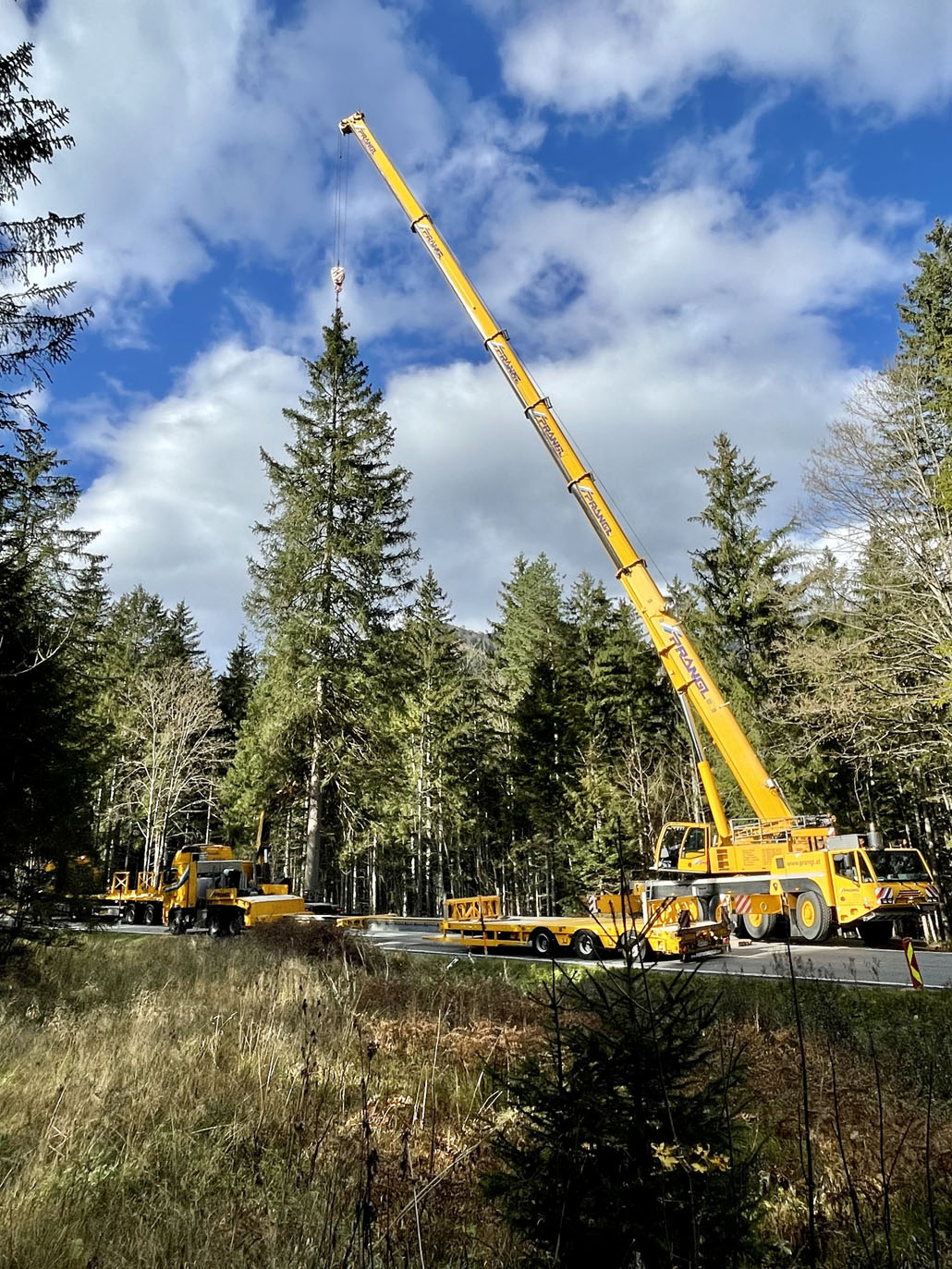 Loading and transport
Christmas is fast approaching and it is time again to erect a Christmas tree in Vienna's Rathausplatz square. This year, a roughly 130-year-old tree from Styria - and more precisely from a forest of the Styrian State Forests in Buchau, situated between Admont and St. Gallen - was destined for Vienna. The 3.6 tonne spruce was lifted by a 120 tonne telescopic crane together with a 78 metre tonne loader crane and placed on the tractor. To transport the tree, the Prangl team selected a 3-axle tractor, which was combined with a 3-axle double-tele semi low-loader due to the tree's 28-metre length.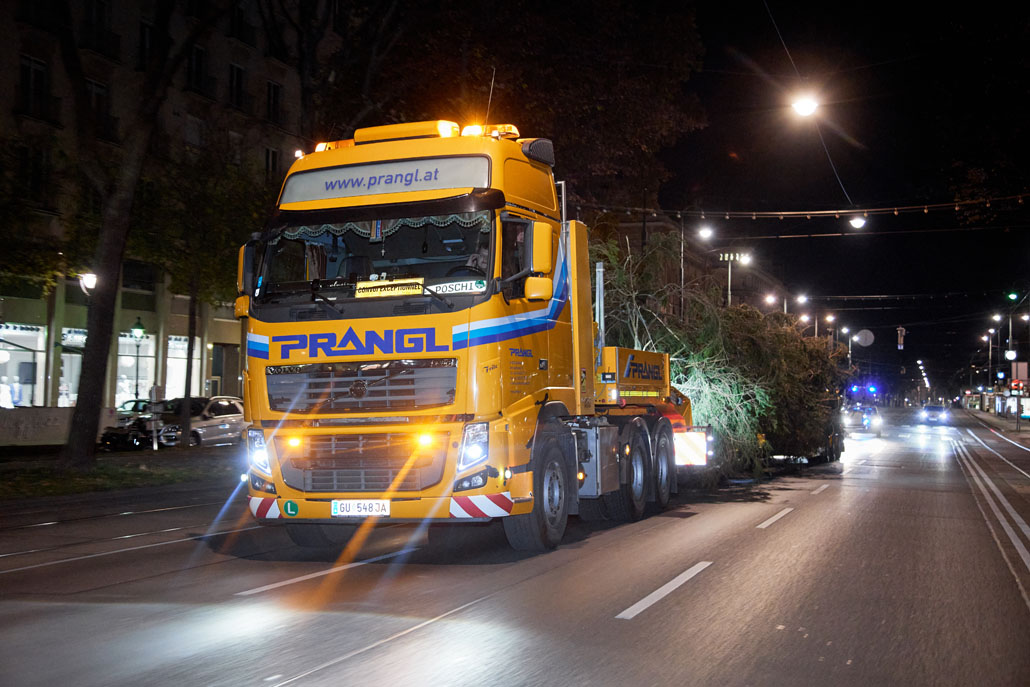 Stopover
The entire transport train was ultimately 36 metres long, 5.5 metres wide, 4.2 metres high and weighed in at 40 tonnes. The transport and its escort vehicles made its way to Vienna through the night, where the heavy duty transportation paused for a stopover at the Prangl headquarters over the weekend. It then continued on to the centre of Vienna during the night from Sunday to Monday. The route was naturally carefully selected in advance, because the transport length meant that plenty of corners could otherwise become impossible to navigate. But everything went smoothly as expected, thanks to the experienced team.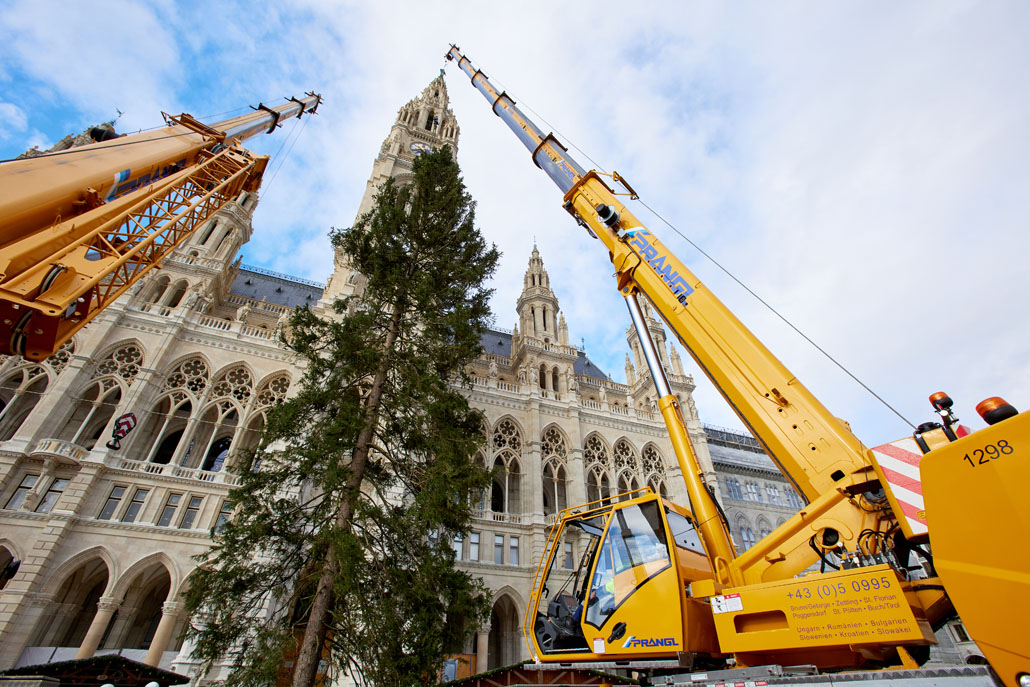 Erecting and decorating the tree
Upon arrival in the city square, the tree was unloaded in a tandem lift by two 60-tonne telescopic cranes, turned upright and erected. However, this did not mean that the work was done - after all, the spruce still had to be transformed into a Christmas tree. This required a truck-mounted work platform with a maximum working height of 36.7 metres, a load capacity of 500 kilos and a horizontal reach of 30 metres. It was easy to carry the Christmas decorations and additional branches in the relatively large work basket. And now Christmas can come!

The annual transportation of Vienna's Christmas tree is always a personal highlight to mark the end of the year.
Head of heavy-duty transportation and abnormal loads