October 2016
Hundertwasser church
Thanks to a spectacular crane deployment, Bärnbach can once again showcase its famous landmark.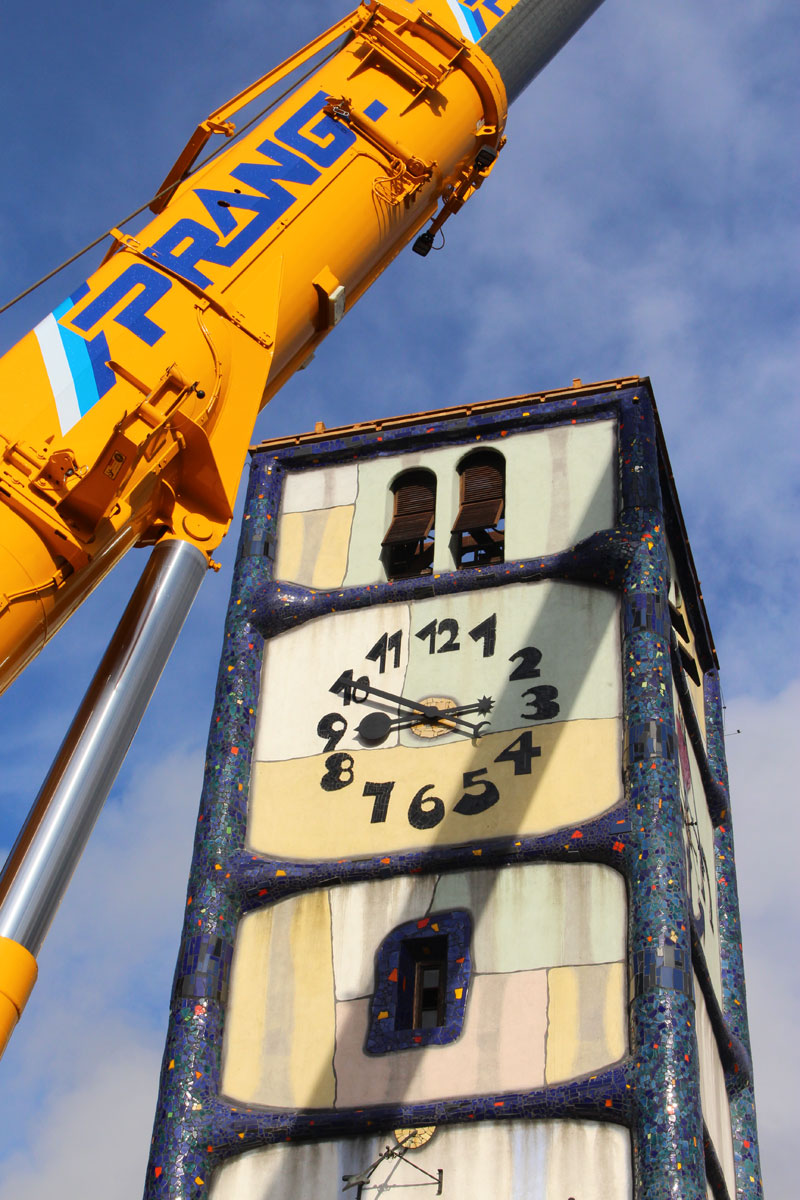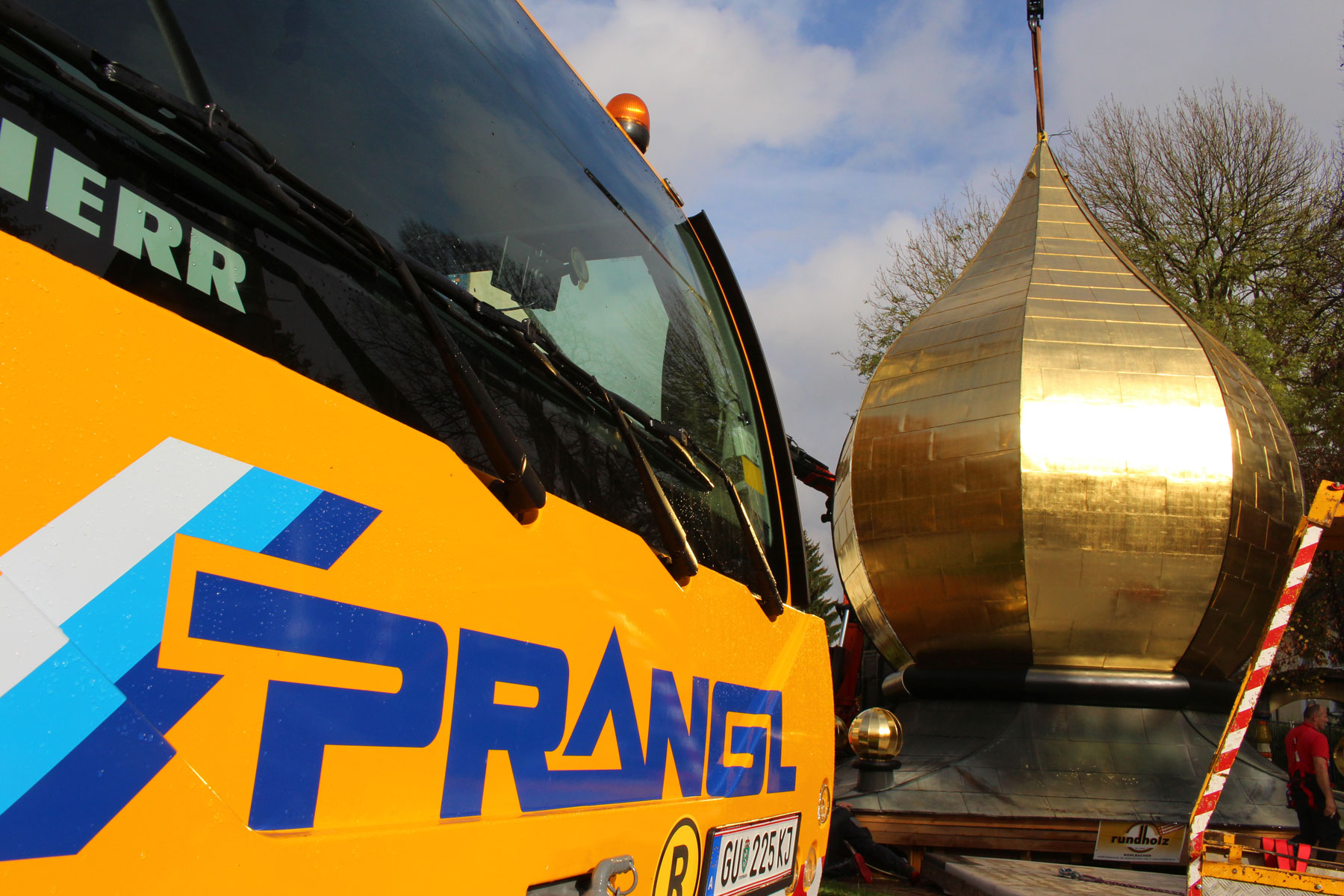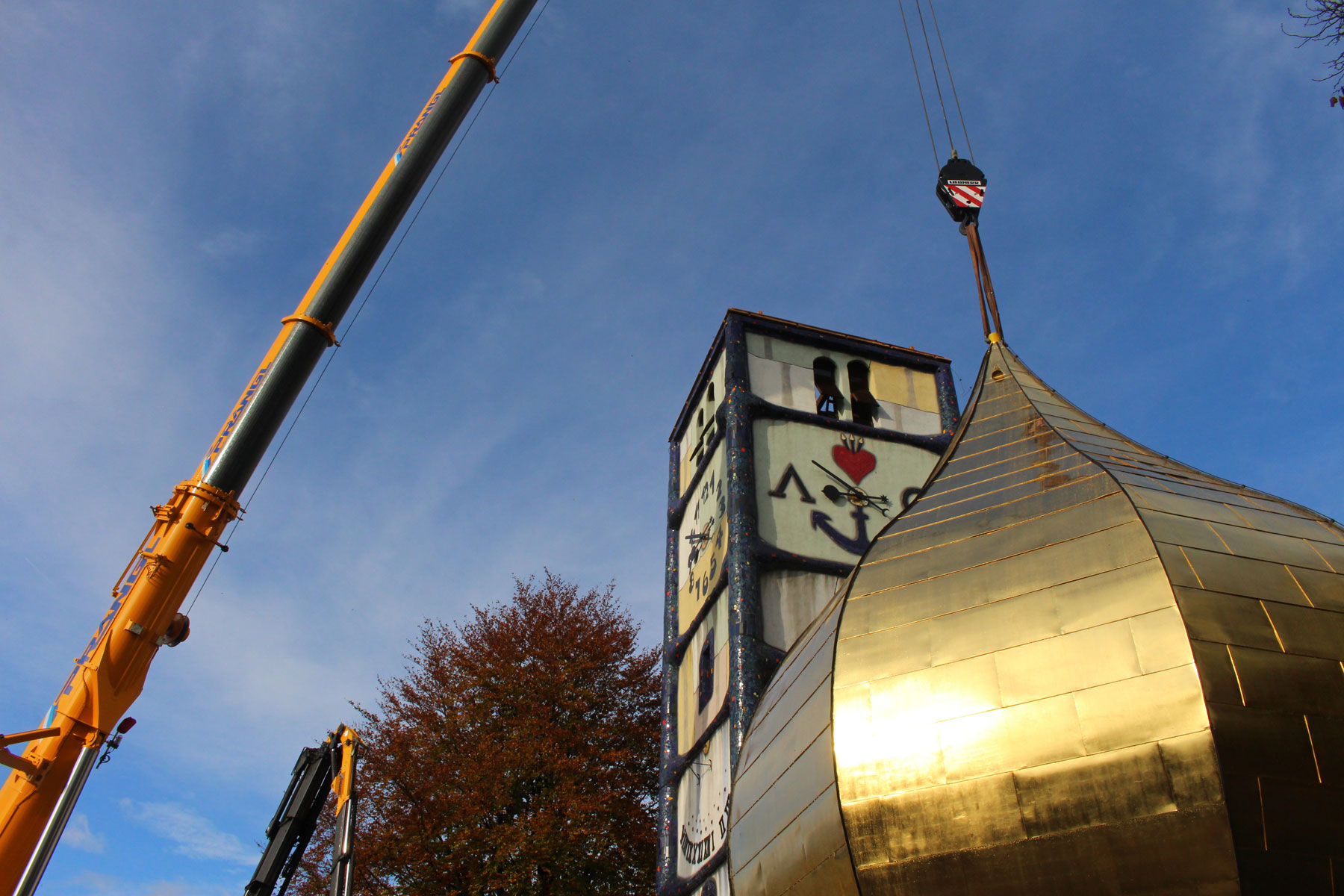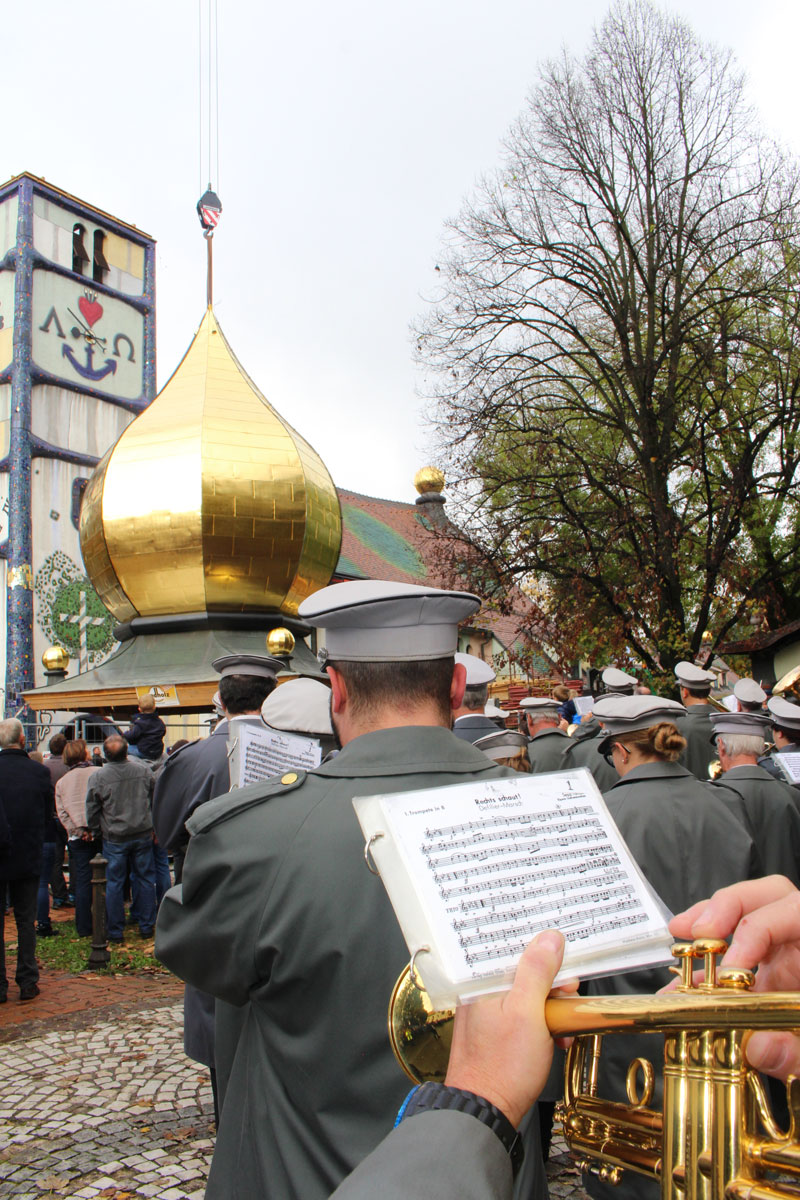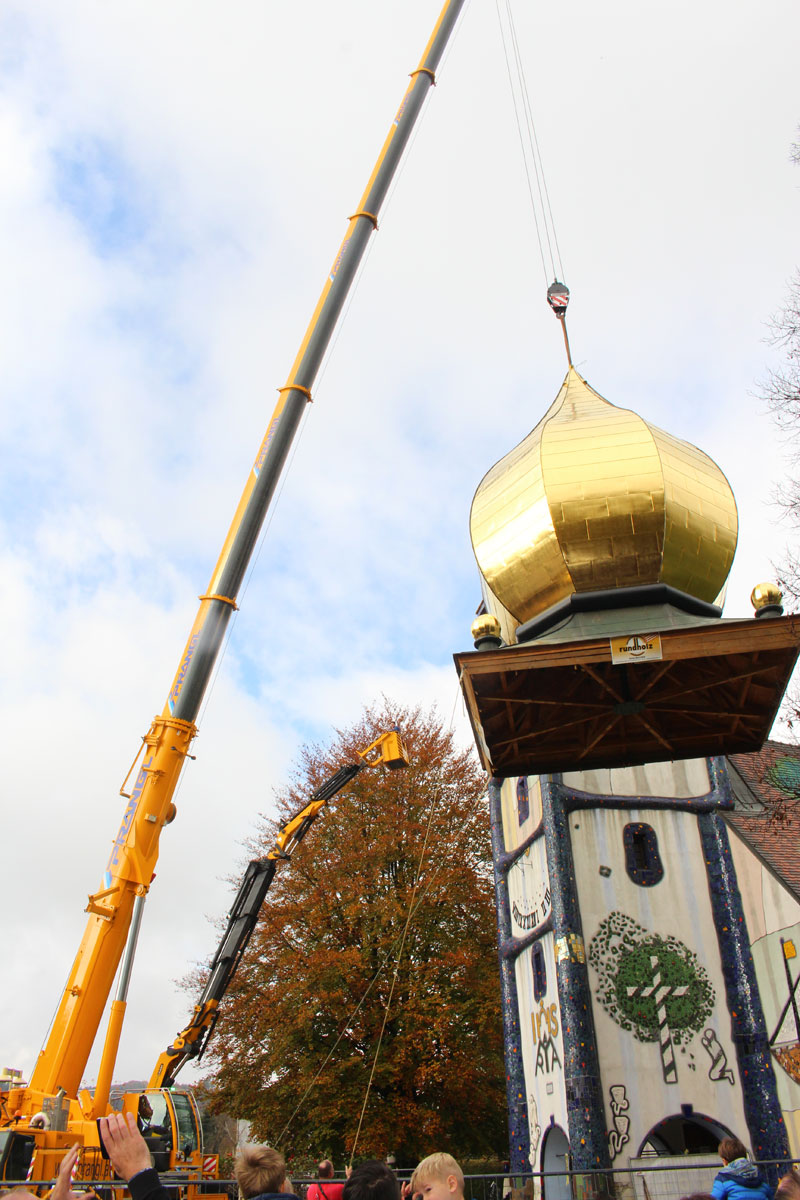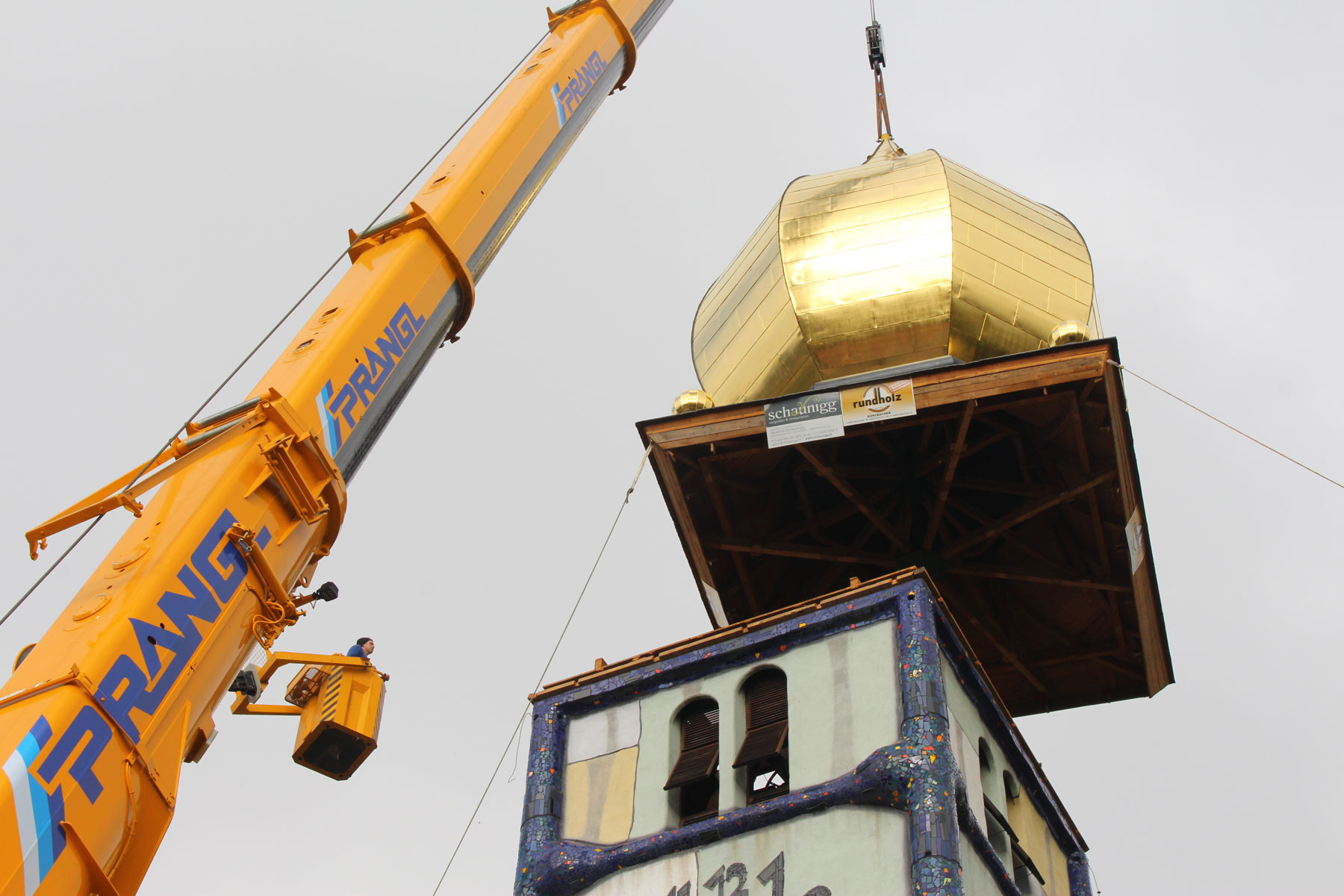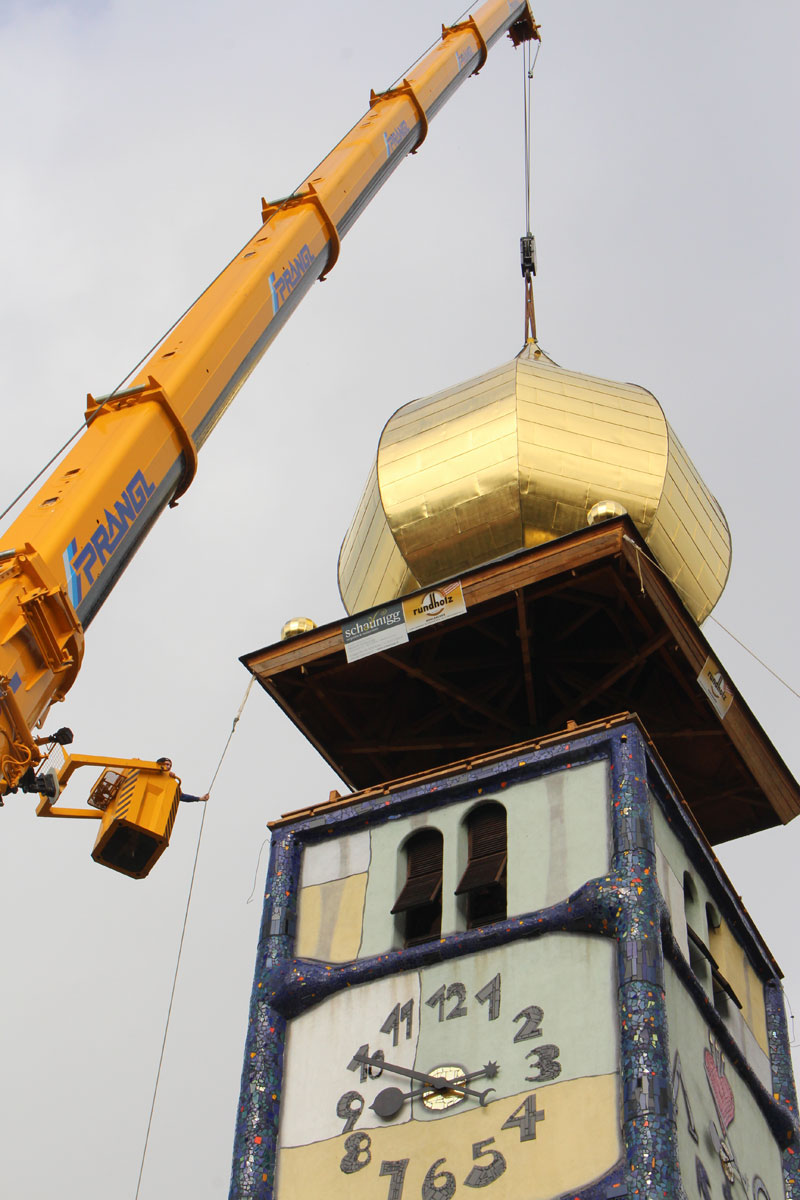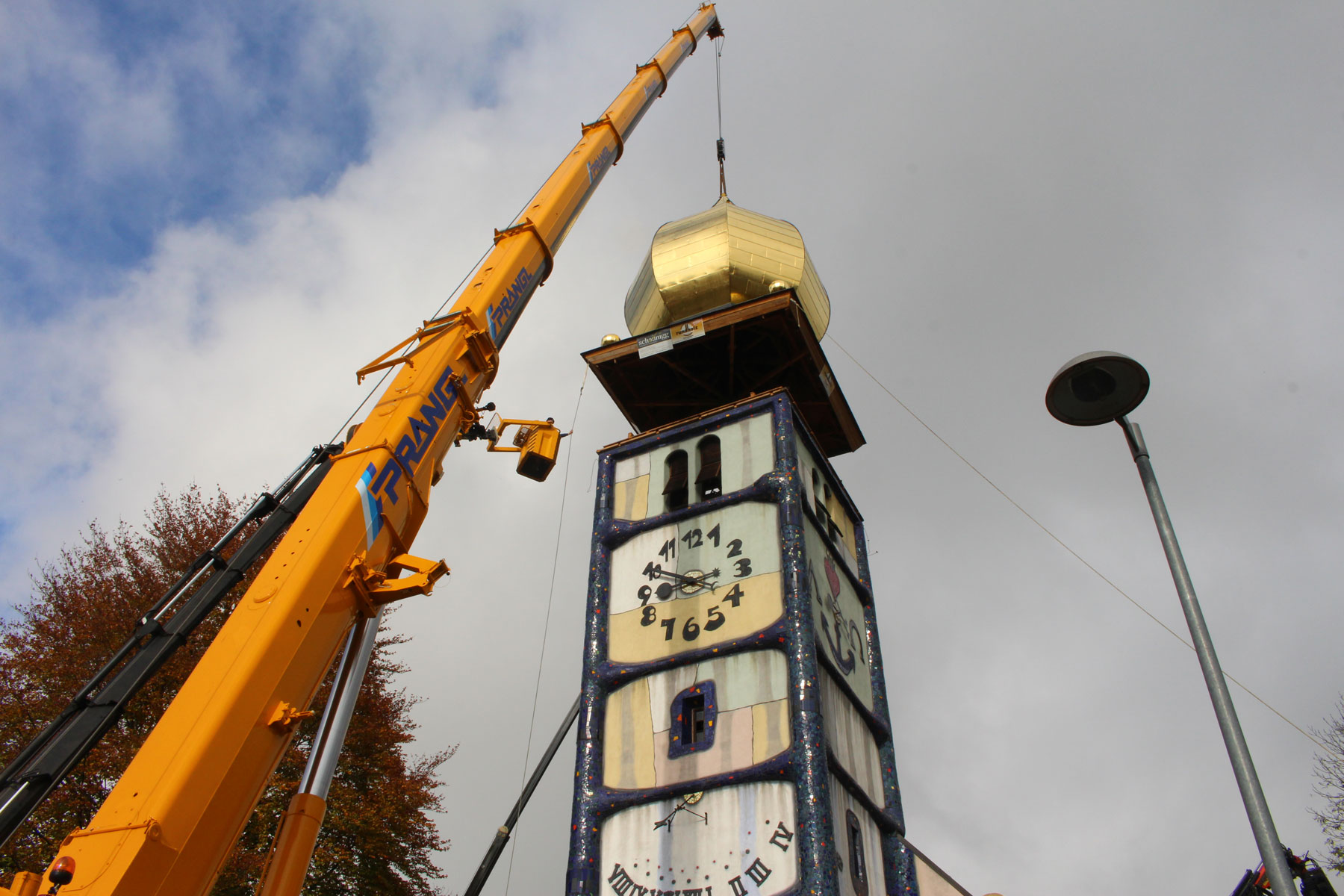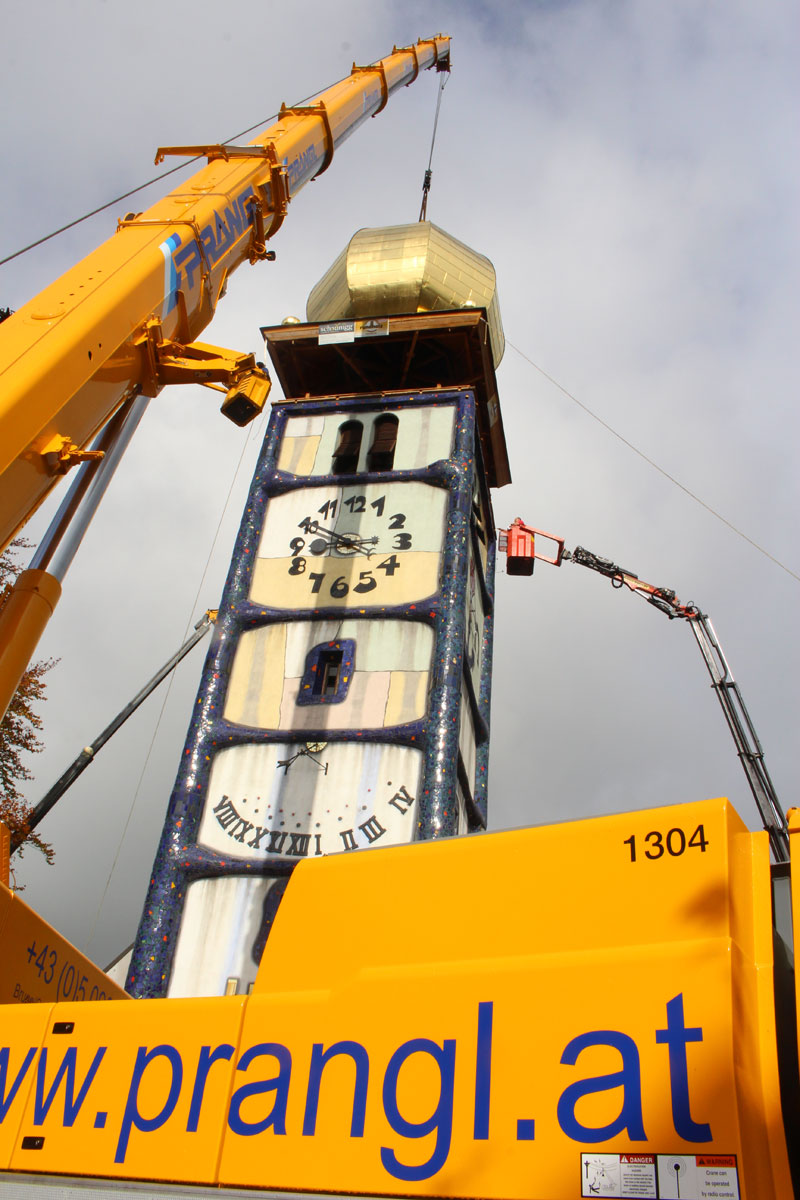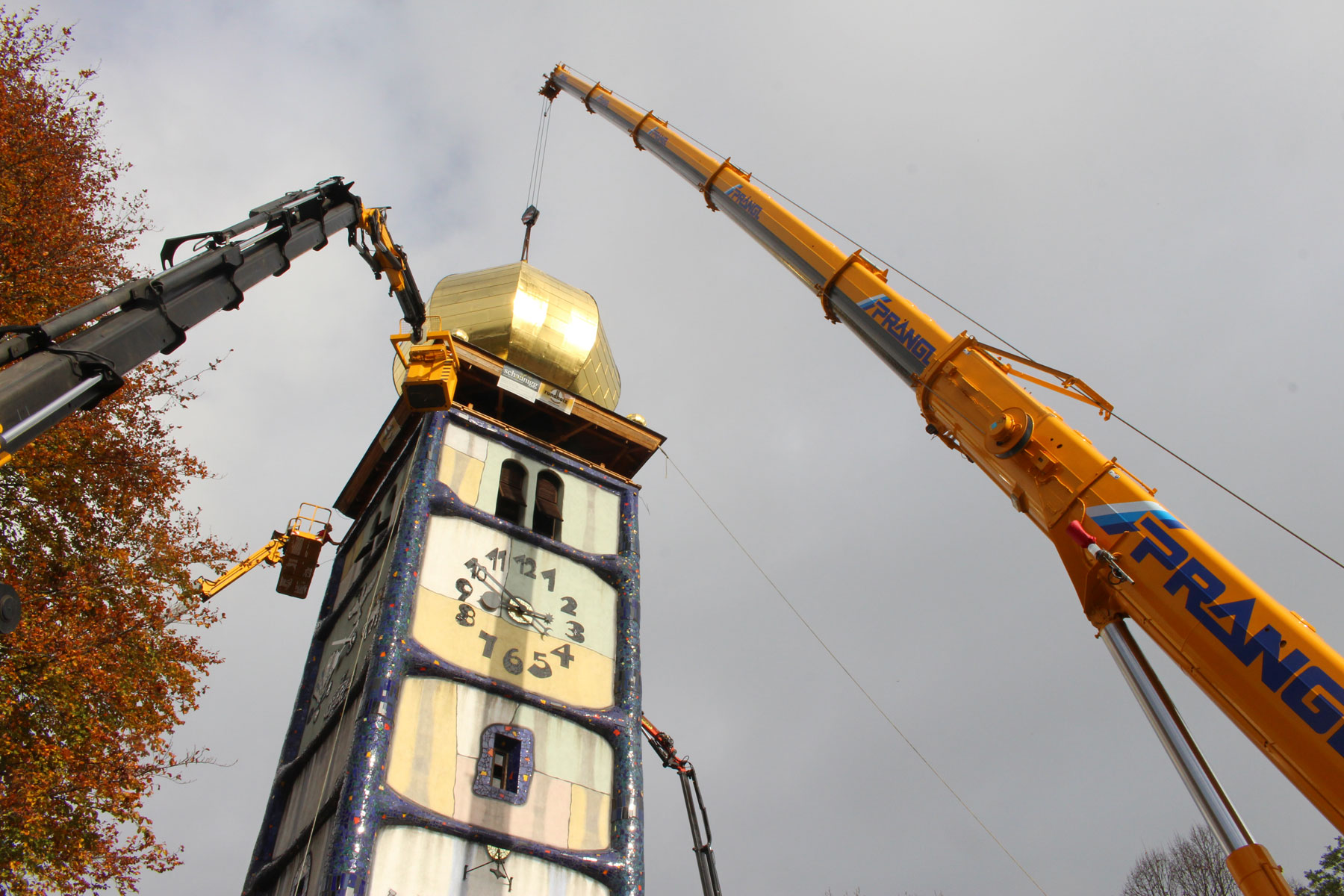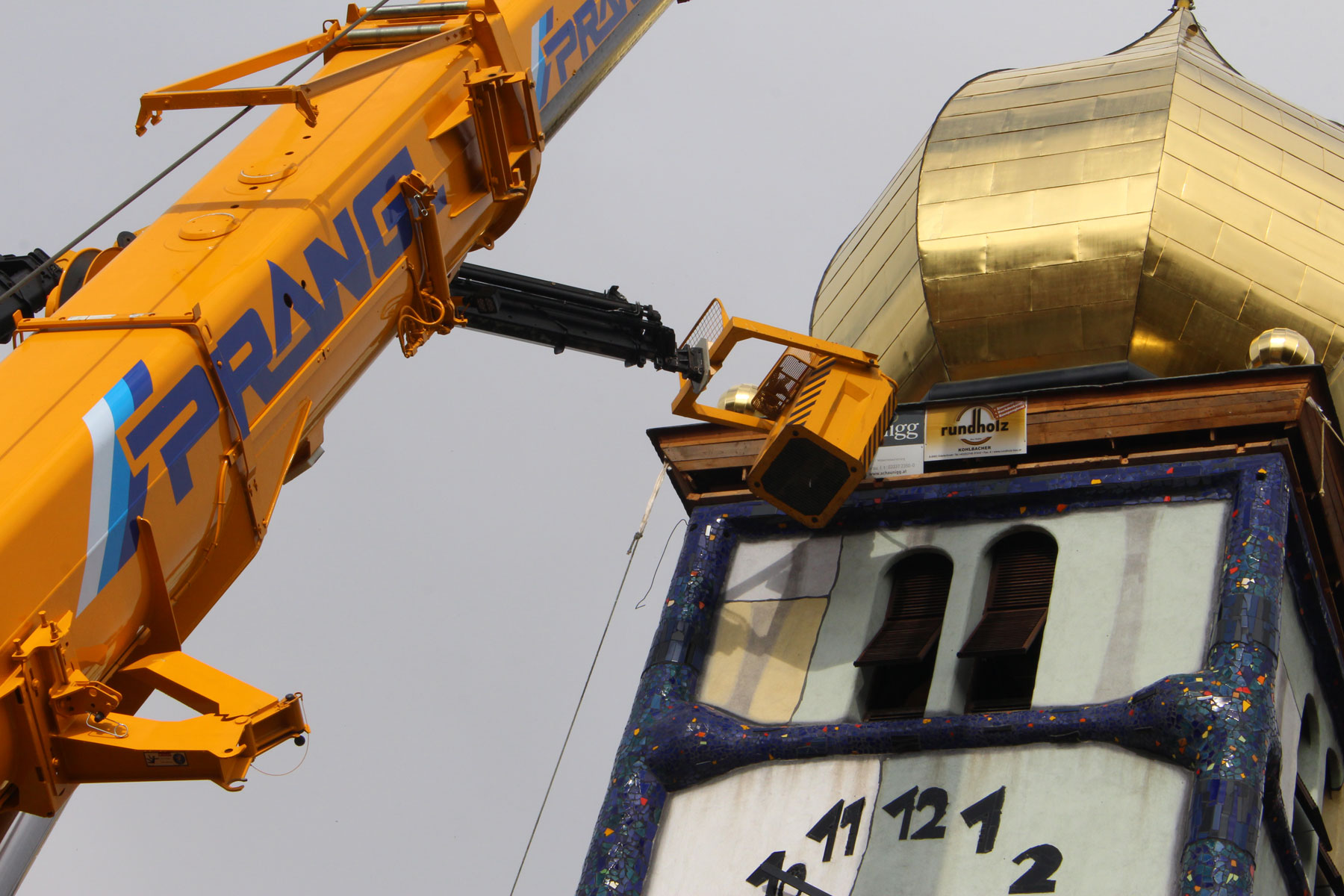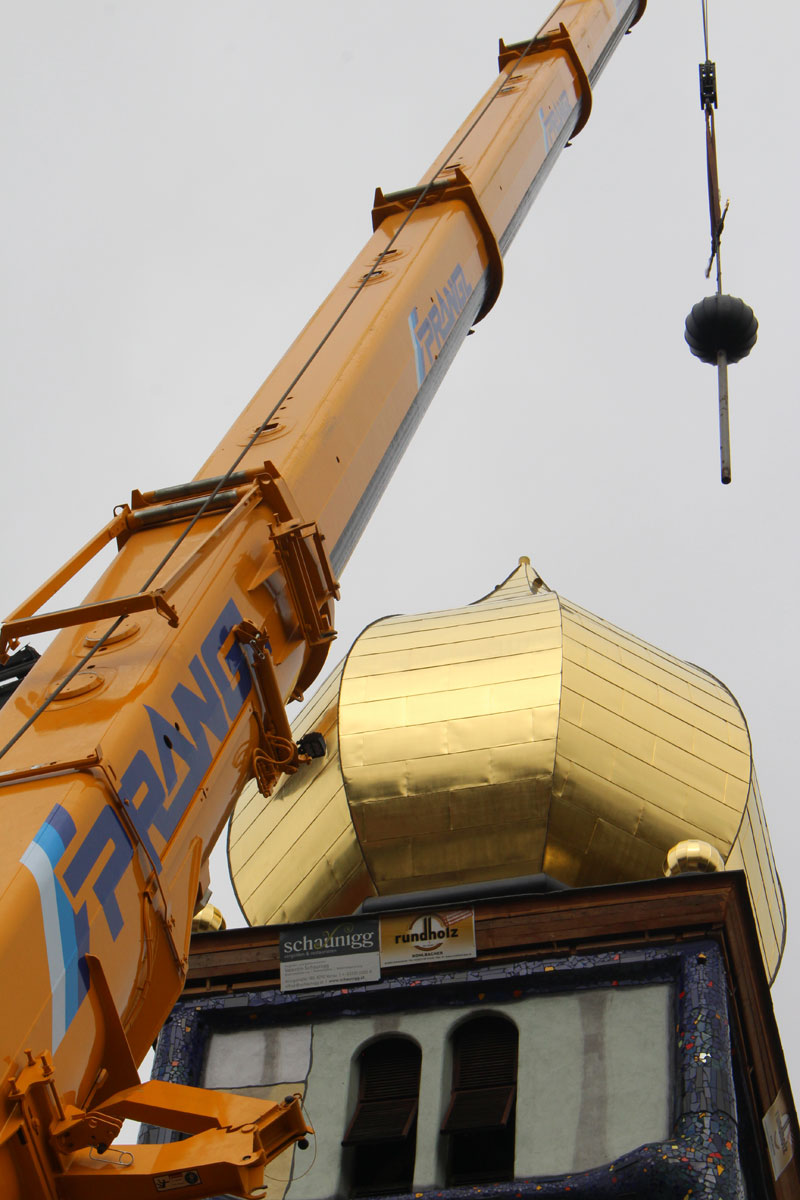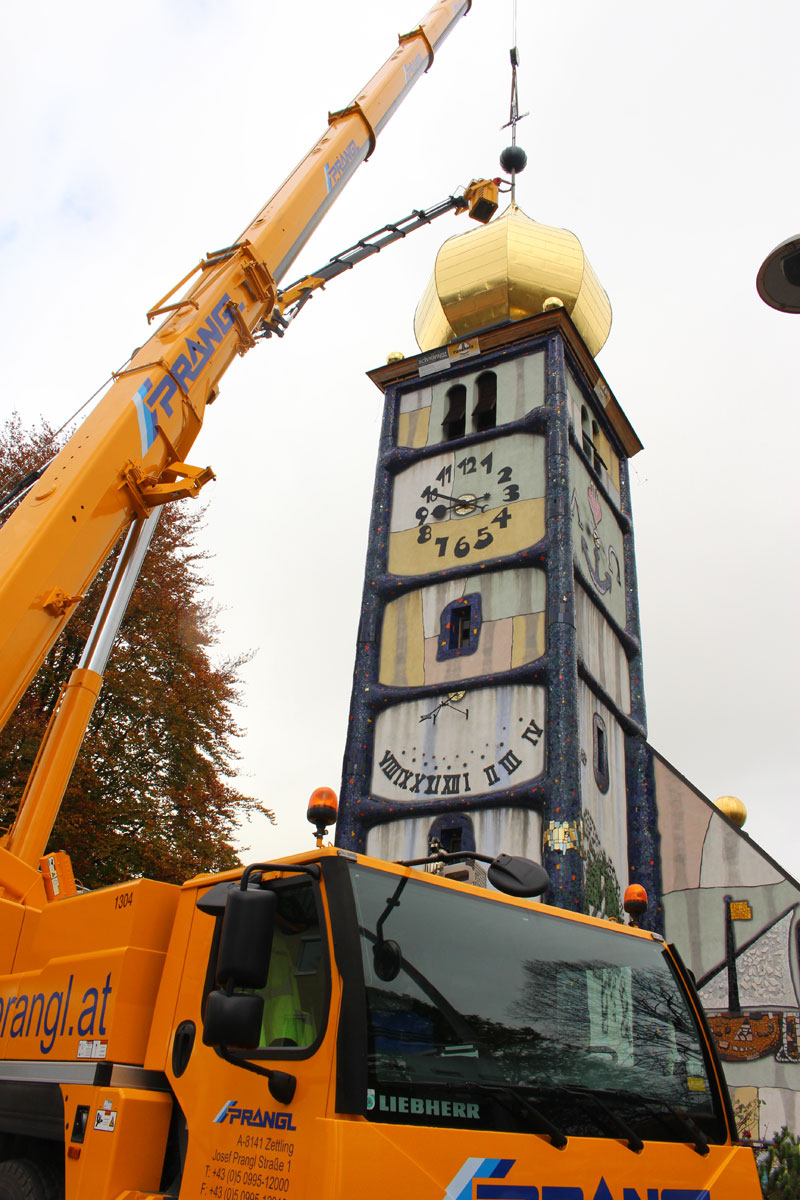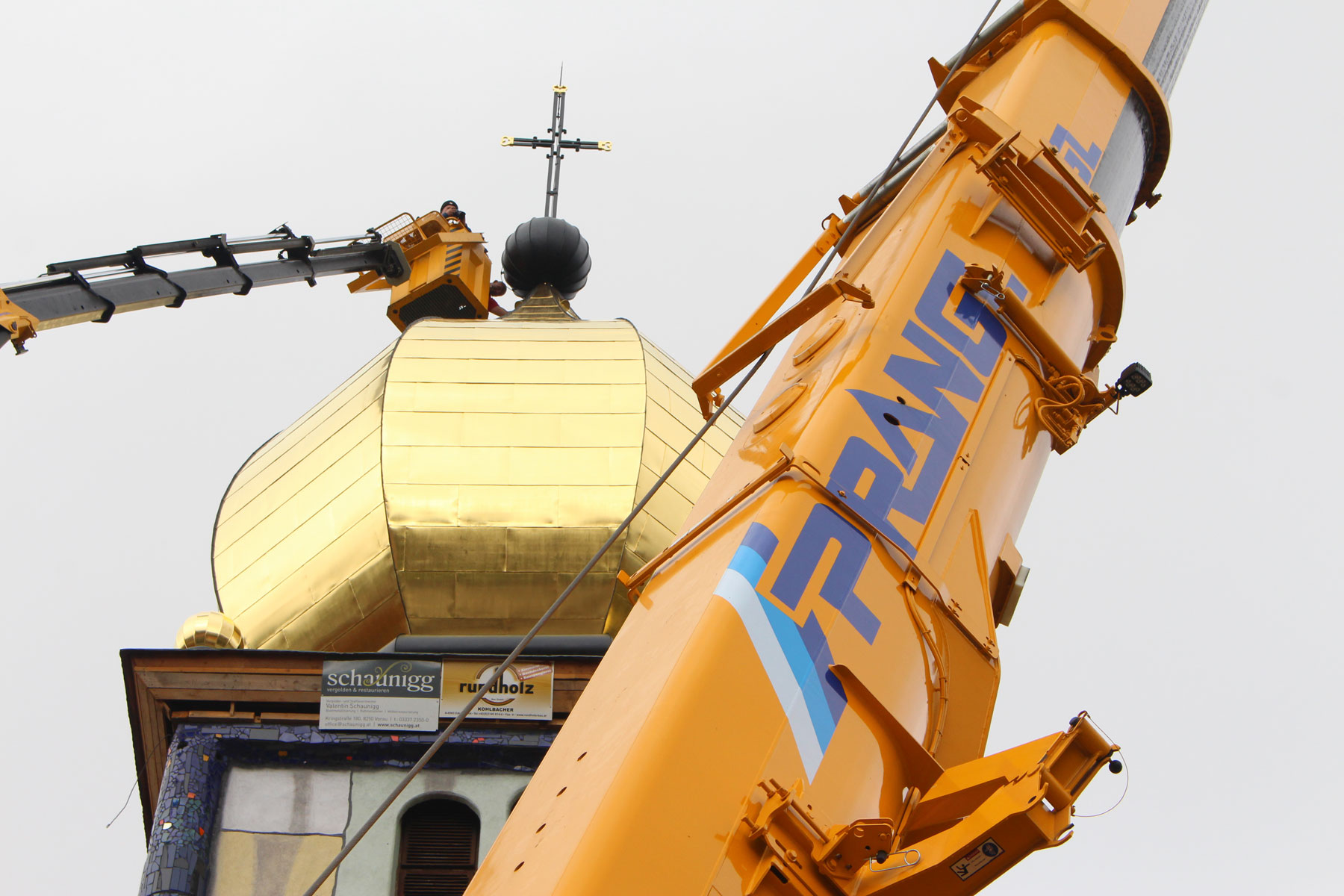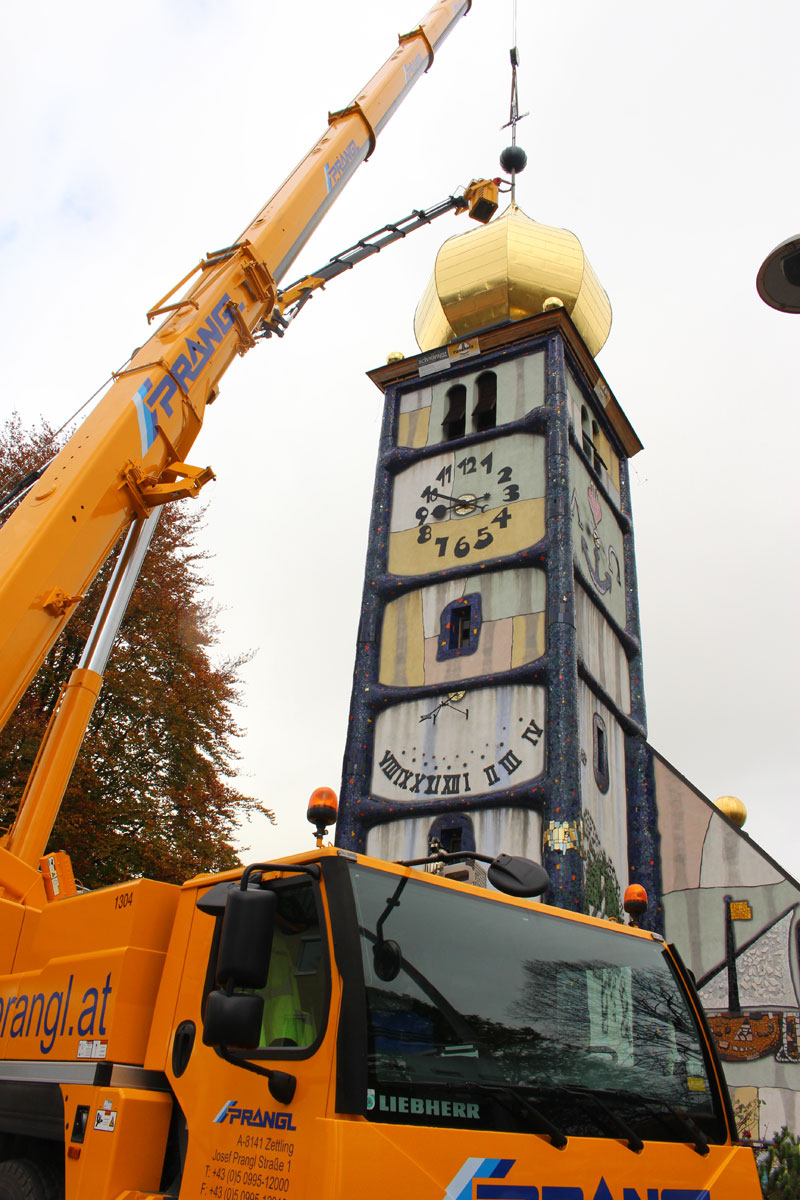 The challenge
Prangl and the St. Barbara Parish Church by Friedensreich Hundertwasser
The St. Barbara Parish Church in Bärnbach, designed by artist Friedensreich Hundertwasser, is one of Austria's most visited sights. It's most eye-catching feature is undoubtedly the ten-metre high golden dome, which has crowned the twenty-metre high church steeple for some 28 years. After renovation work on the crown, Prangl was commissioned to put it back in place.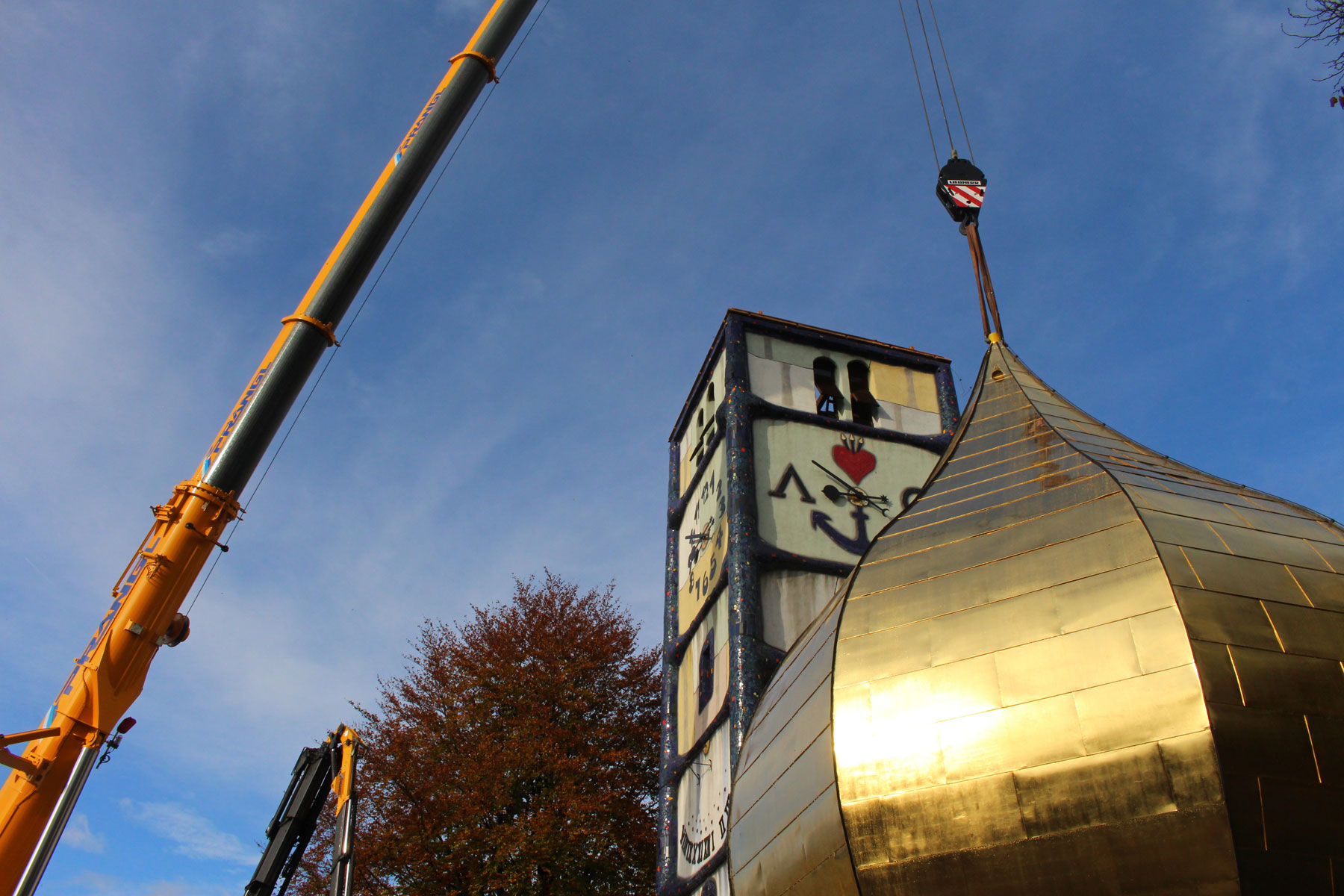 Delicate hoisting and re-positioning
The famous church in Bärnbach was split into two for many months as gold renovation work was carried out on the dome, leaving the Church without its trademark crown, which was clad in scaffolding for the works. The golden dome was finally hoisted back onto the steeple on the national holiday. In addition to the painstaking restoration and gold re-plating work, the expert and delicate hoisting and re-positioning of the dome proved a considerable challenge - and it was with great pride that the Prangl team was invited to carry out the ambitious project.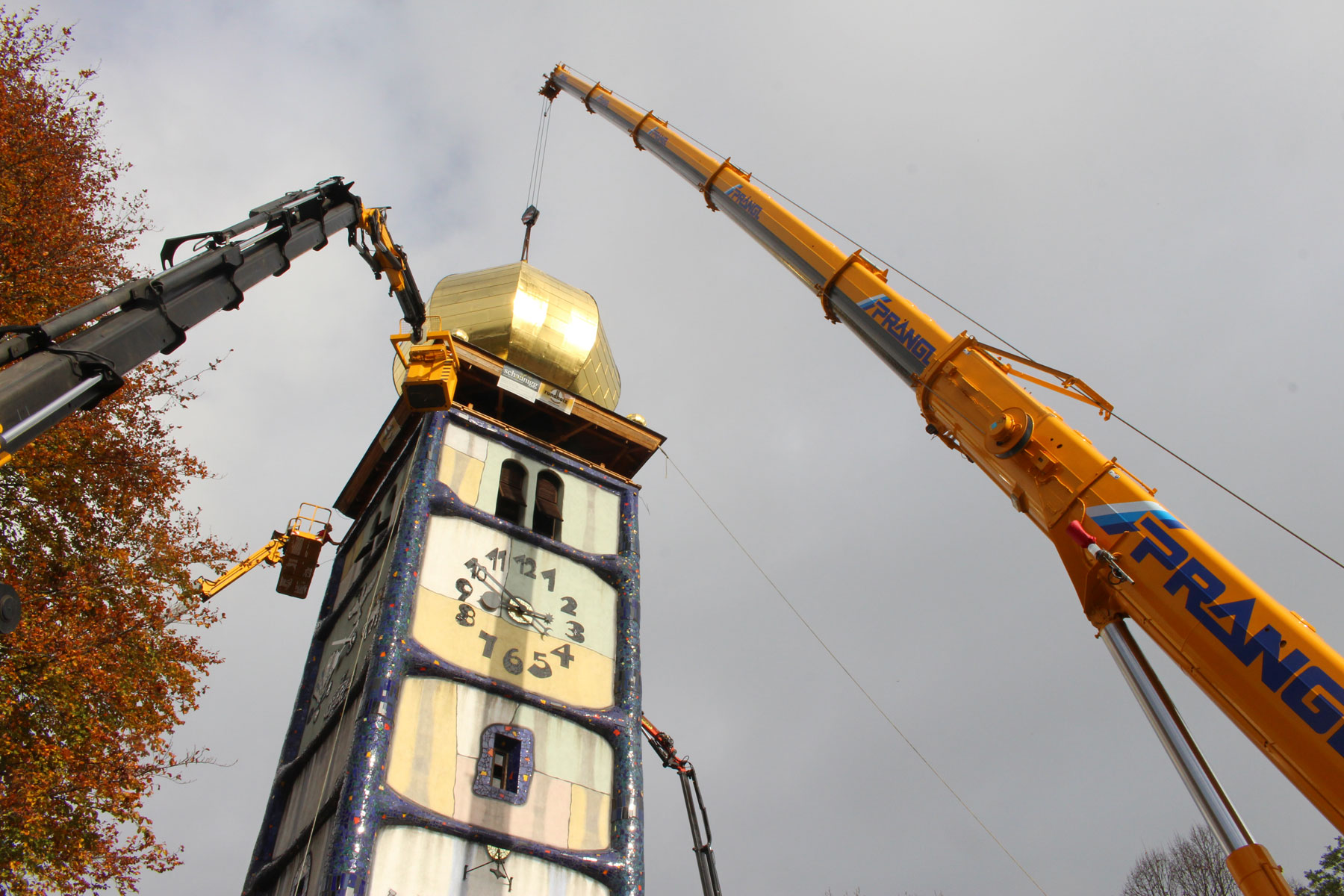 100-tonne telescopic crane, 100 metric ton loader crane
Support from the client with thorough technical planning was essential in seeing the project through safely. The nine-tonne, golden dome was carefully lowered from the steeple on 01/06/2016 and set down on the ground using a 100-tonne telescopic crane. A 100-metric-tonne loader crane with operator basket was also supplied to support the assembly work. Over the subsequent five months, the dome underwent careful restoration and gold re-plating, starting with the erection of an enclosure and followed by the meticulous application of approximately 15,000 sheets of double gold.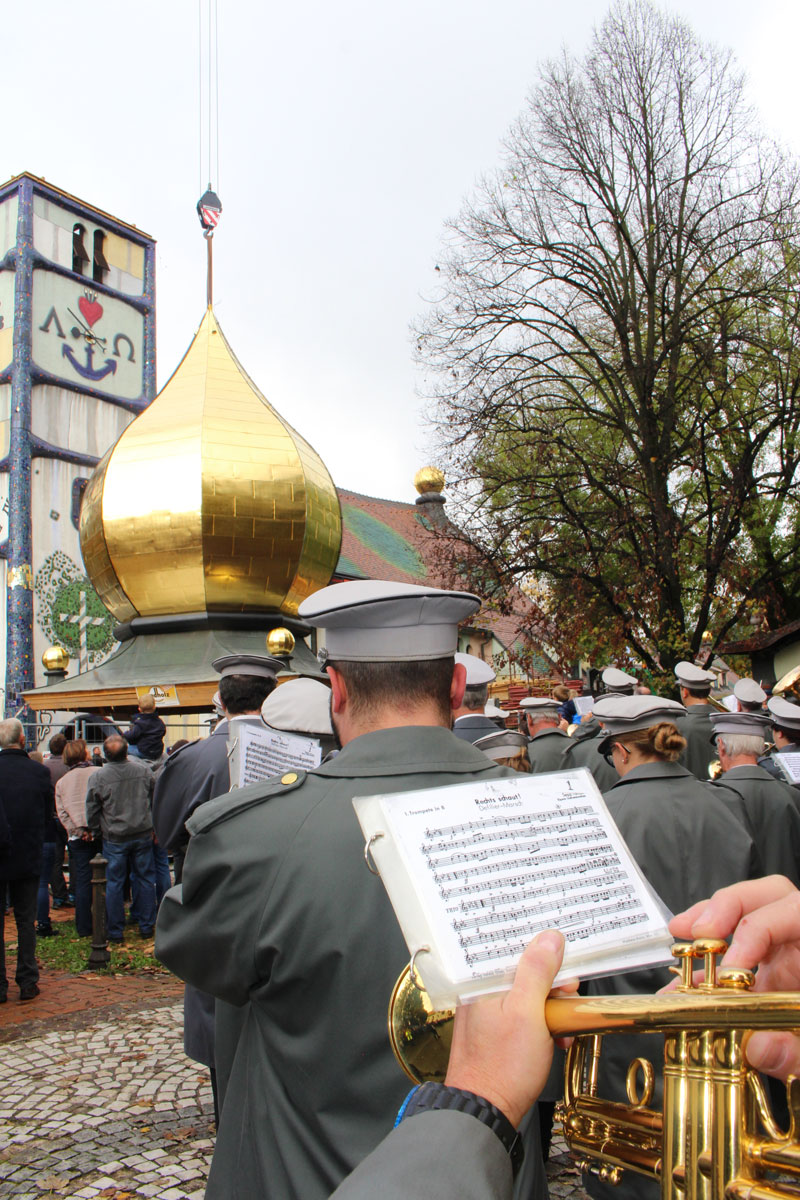 The crane job followed the steeple festival
The work was finally completed on the national holiday and the re-plated, shining dome could be hoisted back to its rightful position atop the steeple. Technical execution was carried out again by a 100-tonne mobile crane and two 100-metric-tonne loader cranes with operator baskets and a 23-metre high telescopic boom lift. The Parish of Bärnbach organised a special "Steeple Fest" to mark the event and, alongside festivities to get the work underway, held a closing ceremony with musical and culinary accompaniment.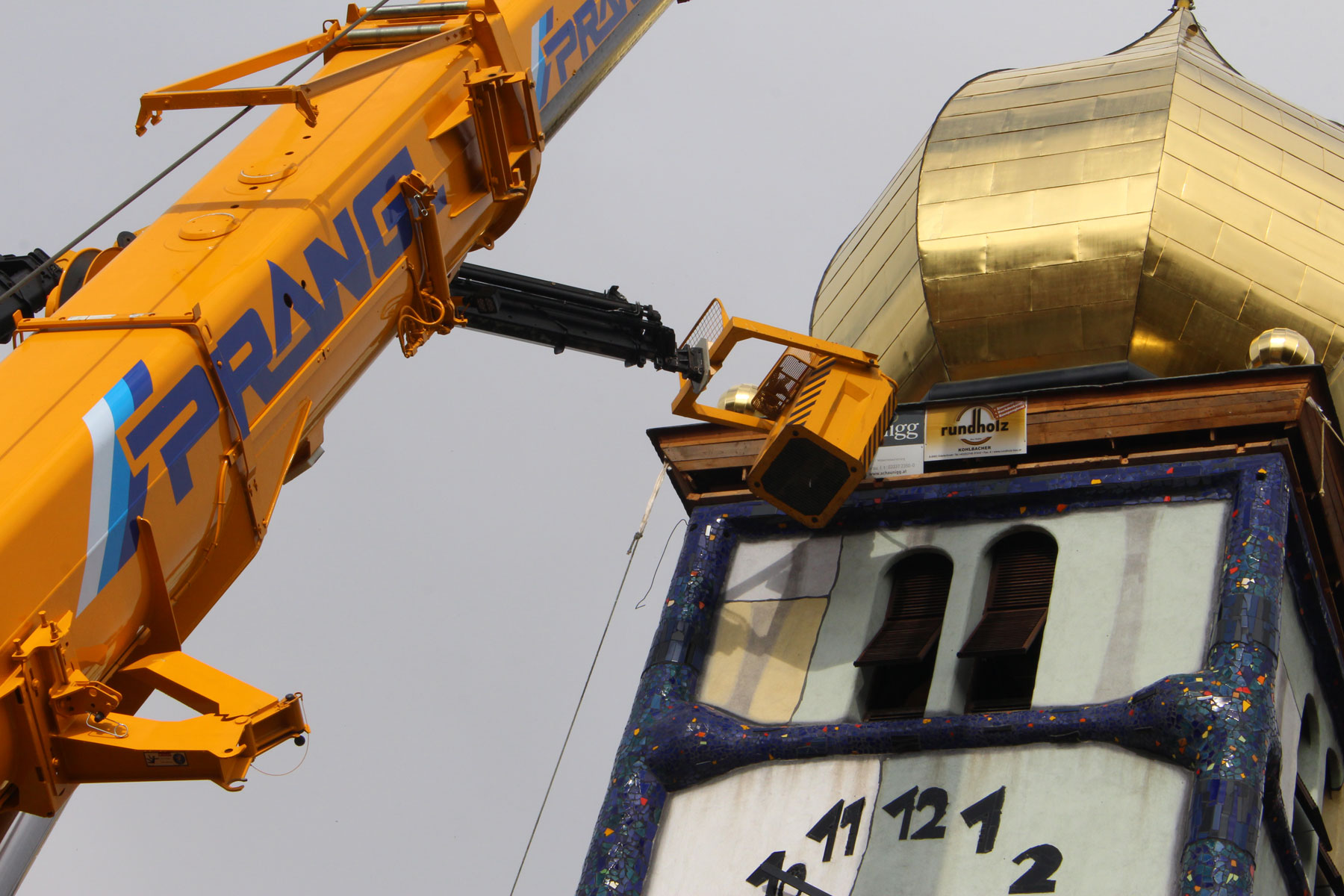 Lifting procedure according to plan
A crowd of around 400 enthusiastic guests took part in the day's events and witnessed the precise lift by the Prangl specialists. Crane operations were completed to the utmost satisfaction of the client and all involved. Hoisting took place exactly according to plan and at midday, the bells in Bärnbach could be heard once again. A sound that was greeted by rapturous applause.