June 2019
Postal savings bank
Special equipment was required to survey a historical building façade.
Date:
29/04/2019 – 14/06/2019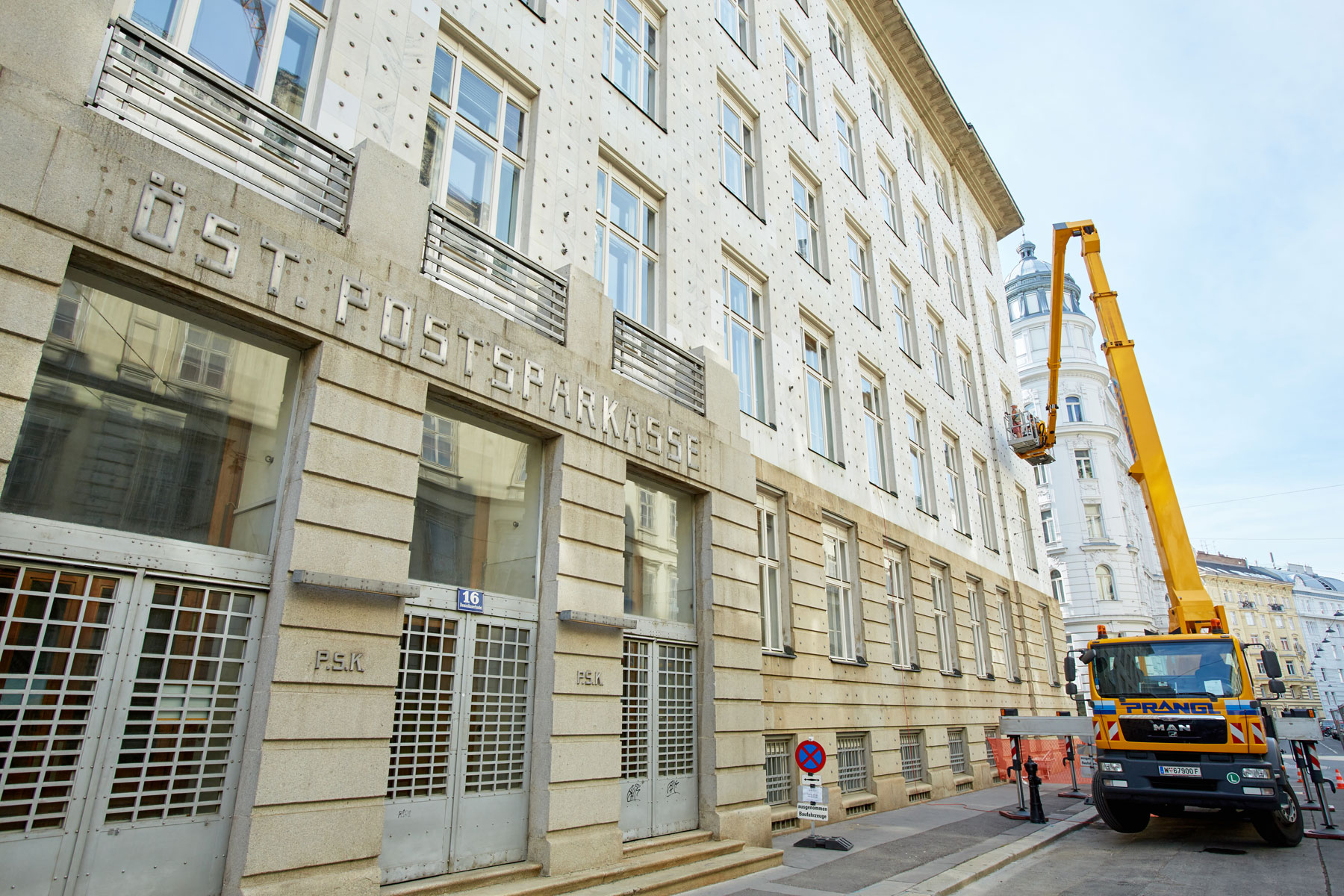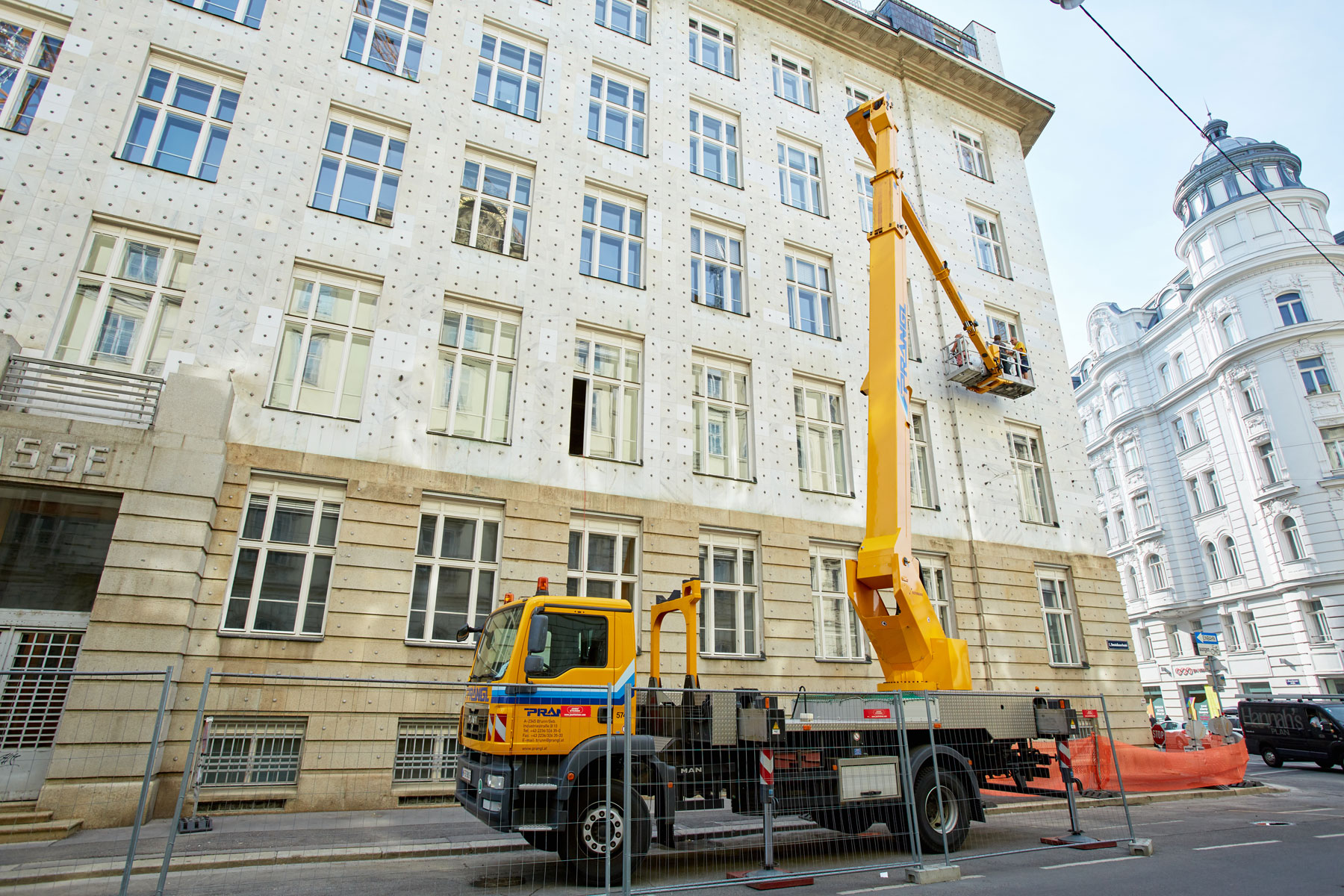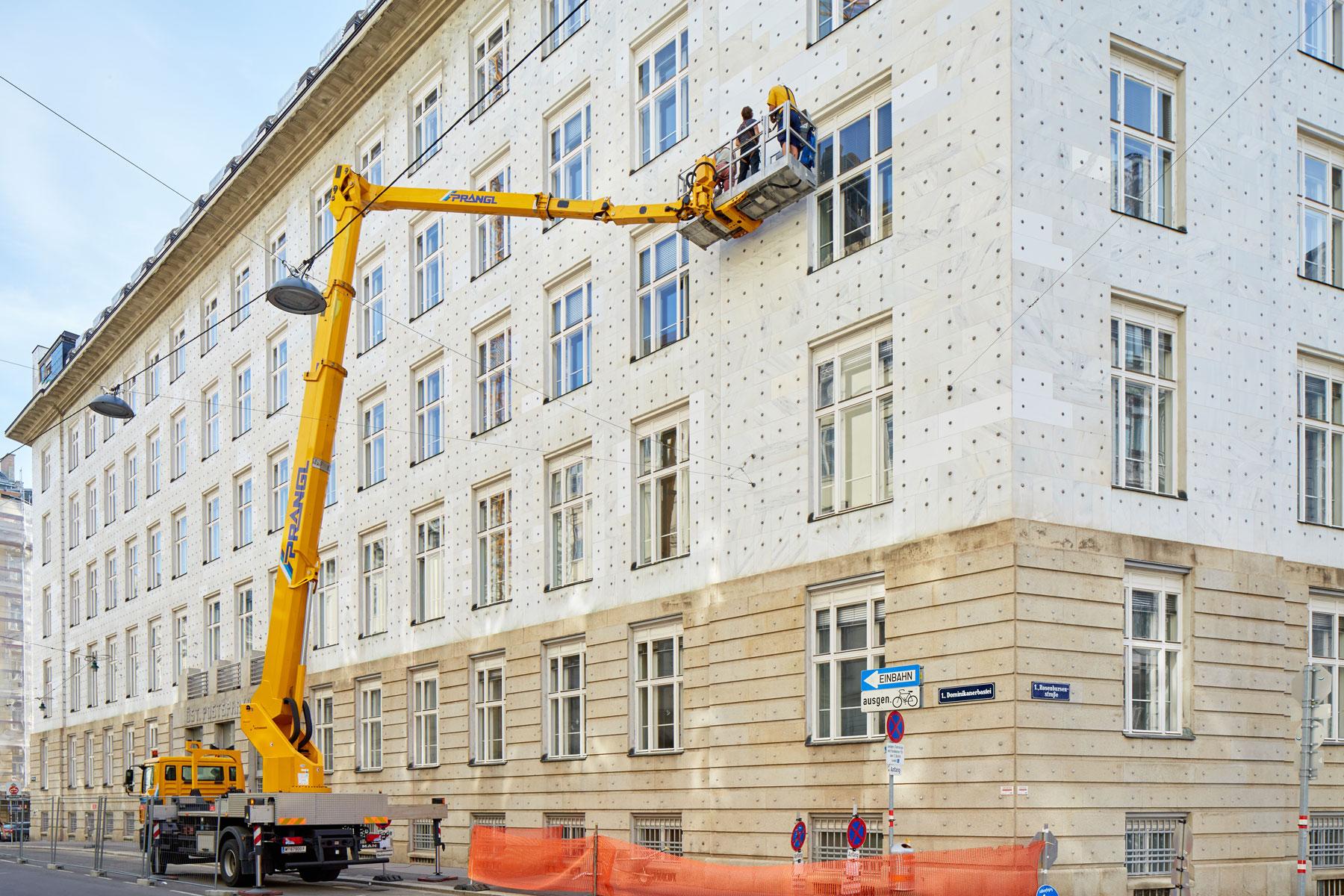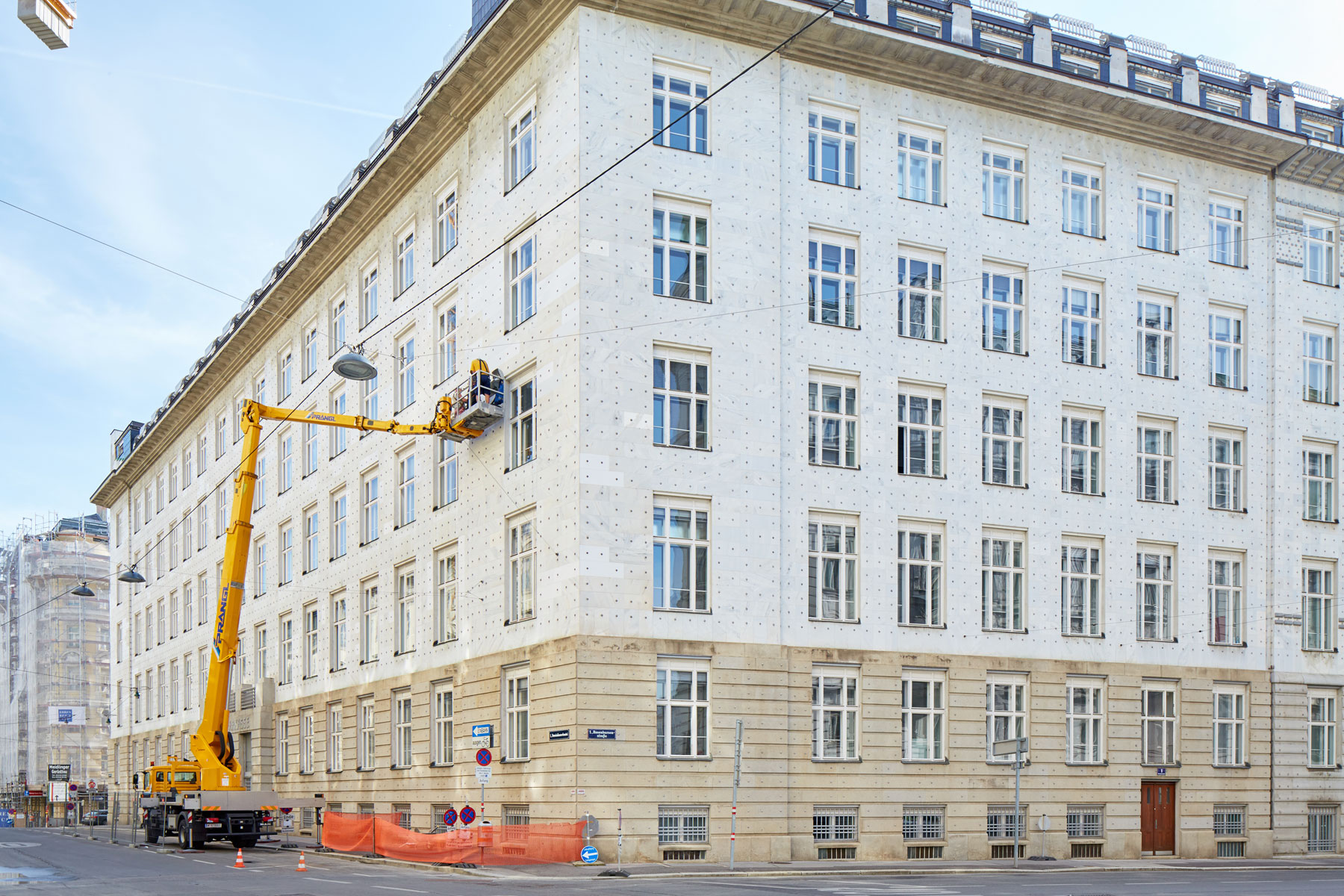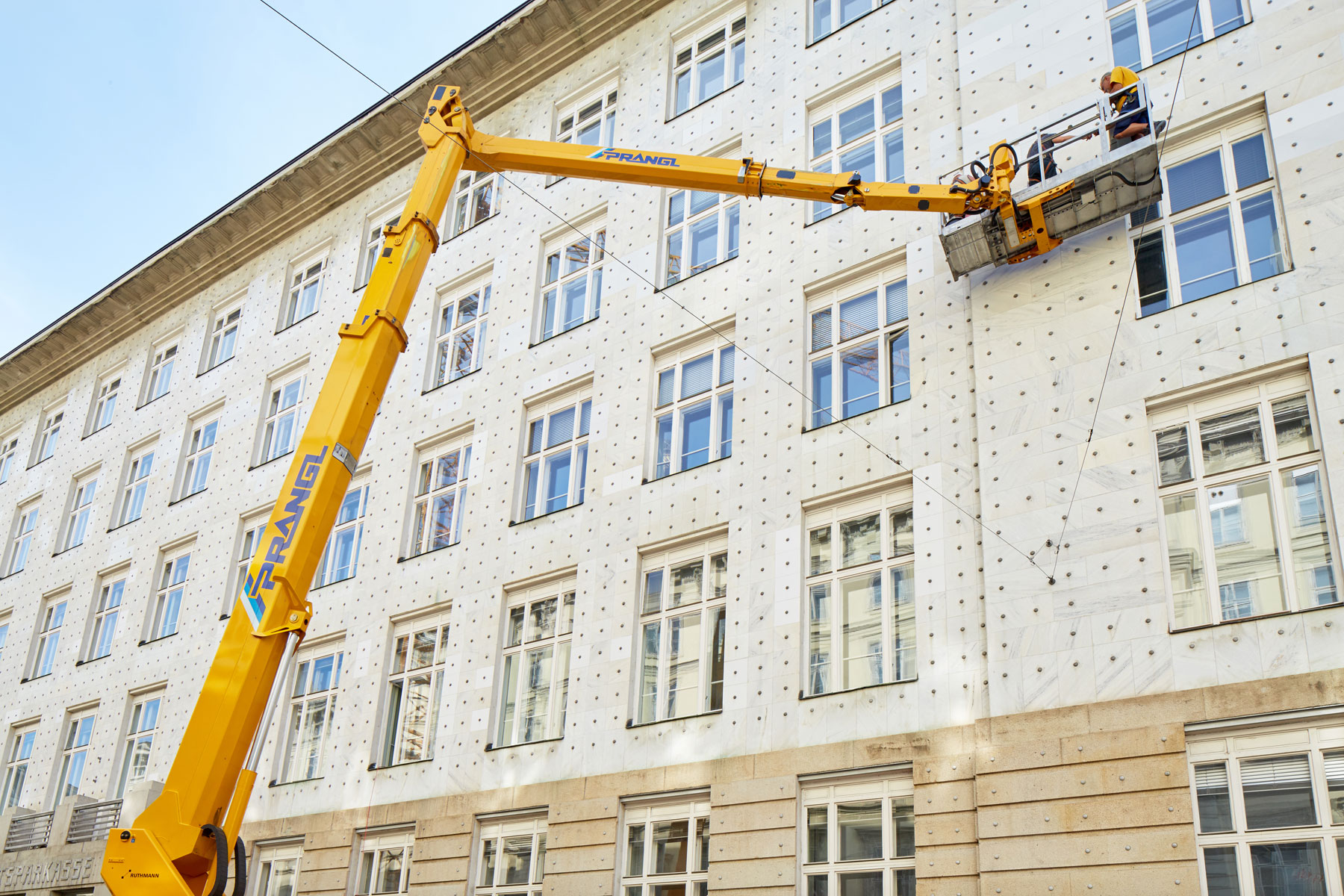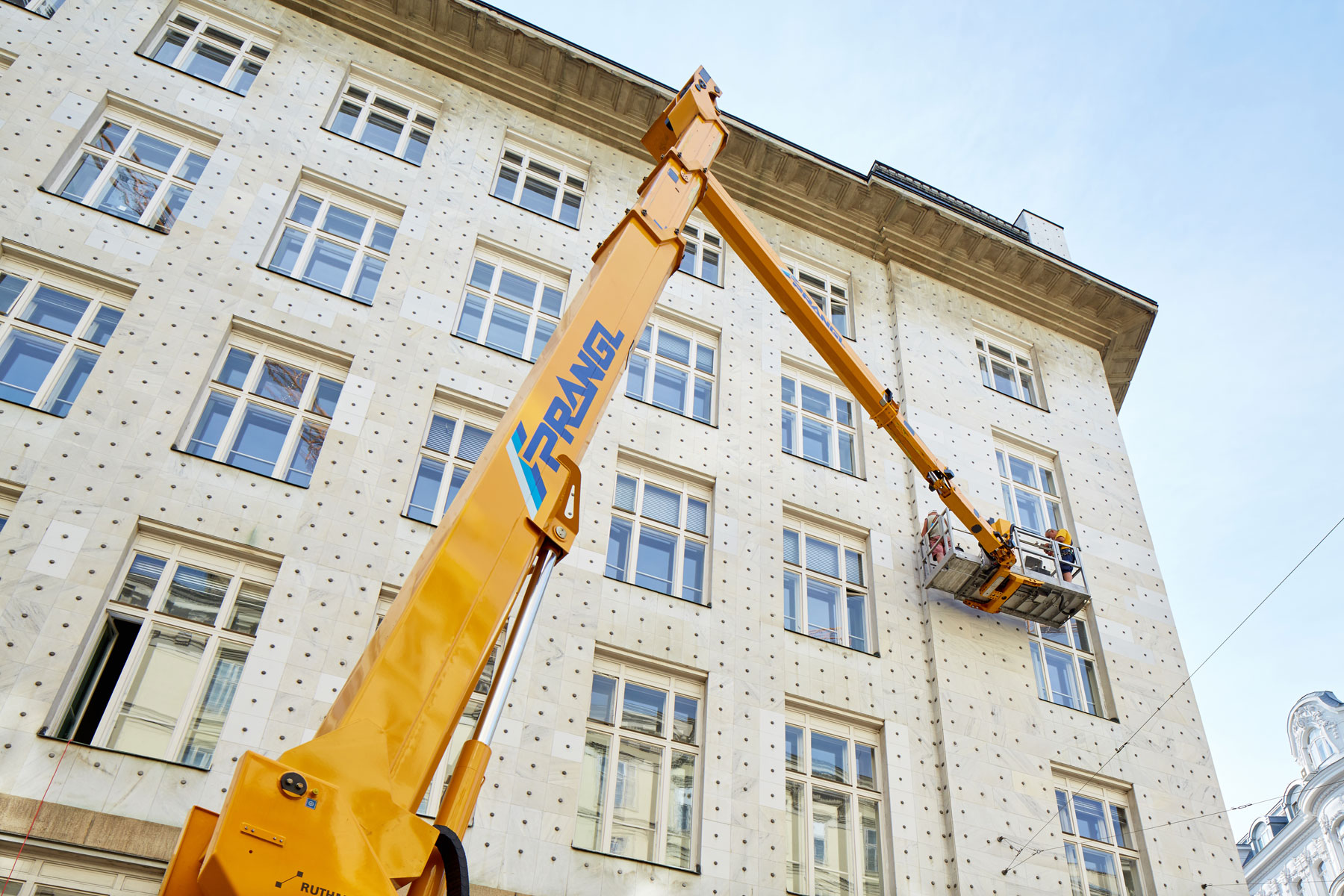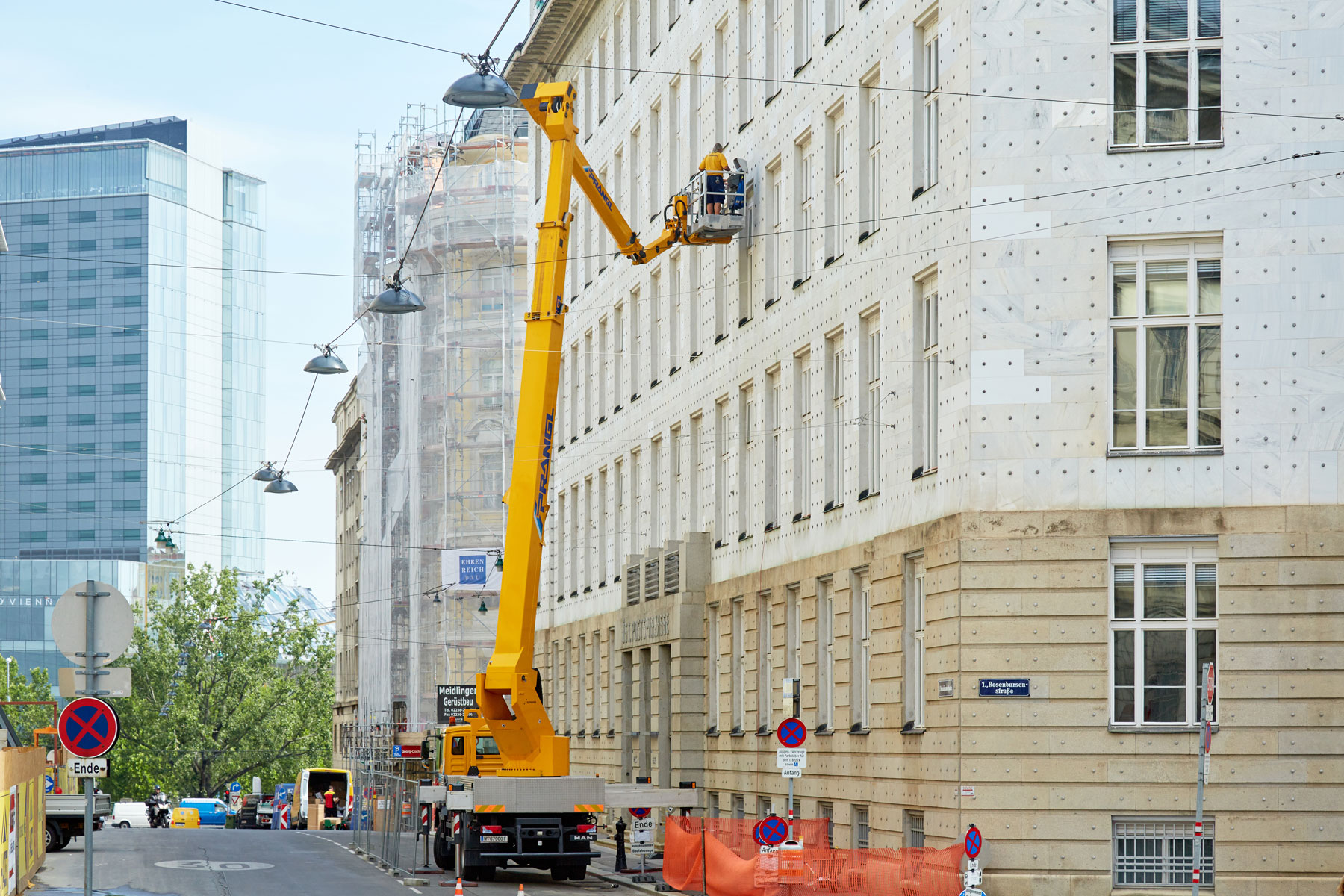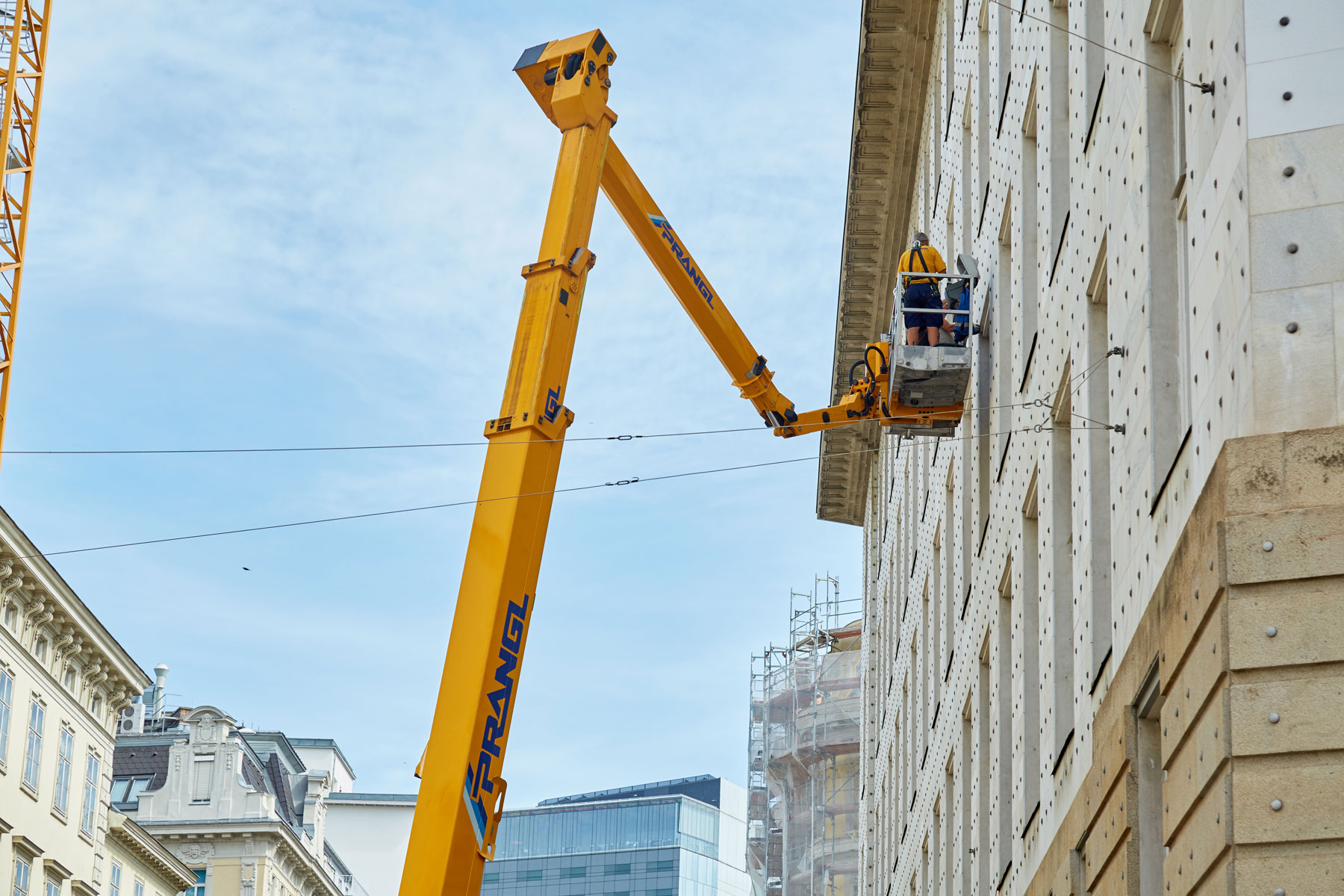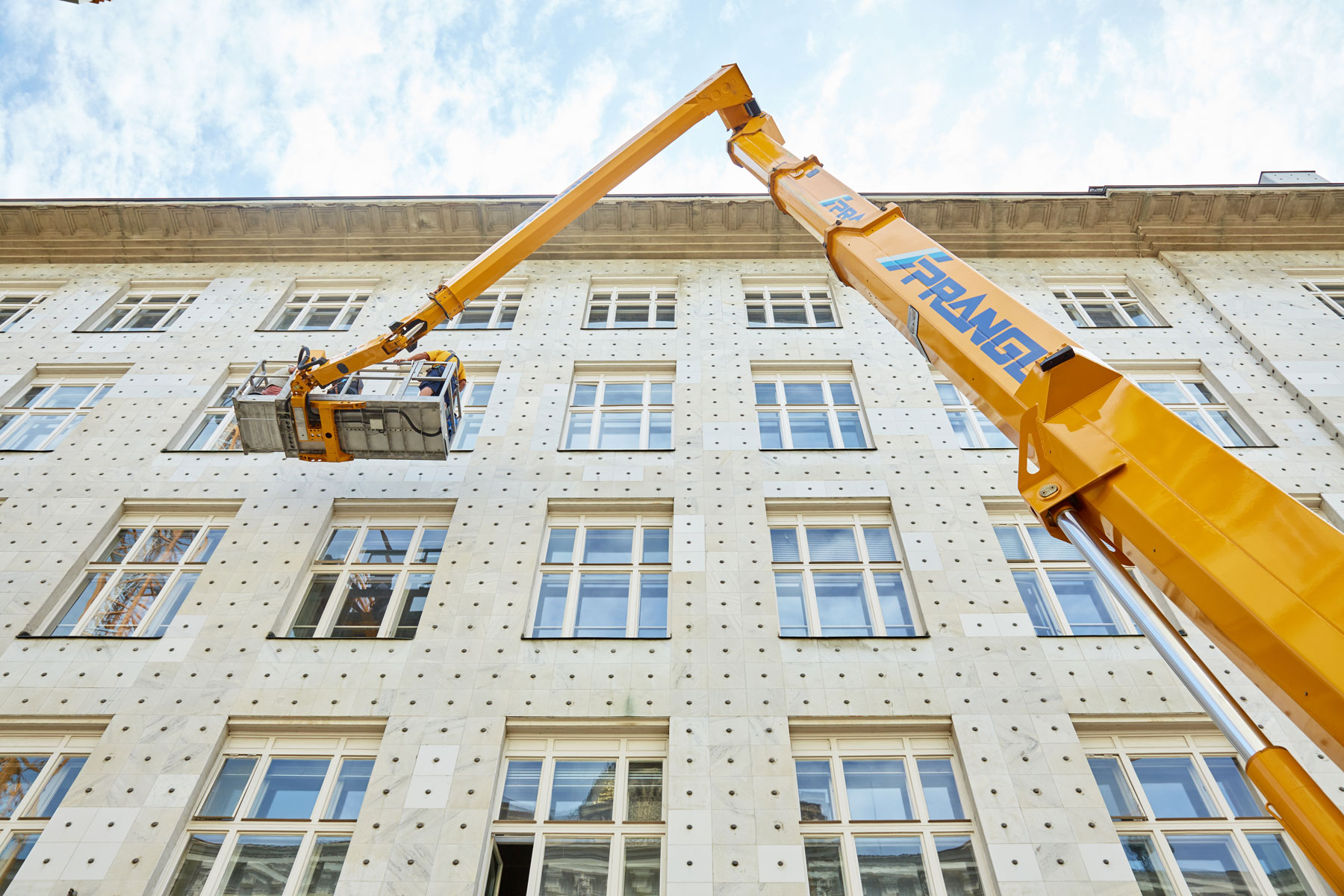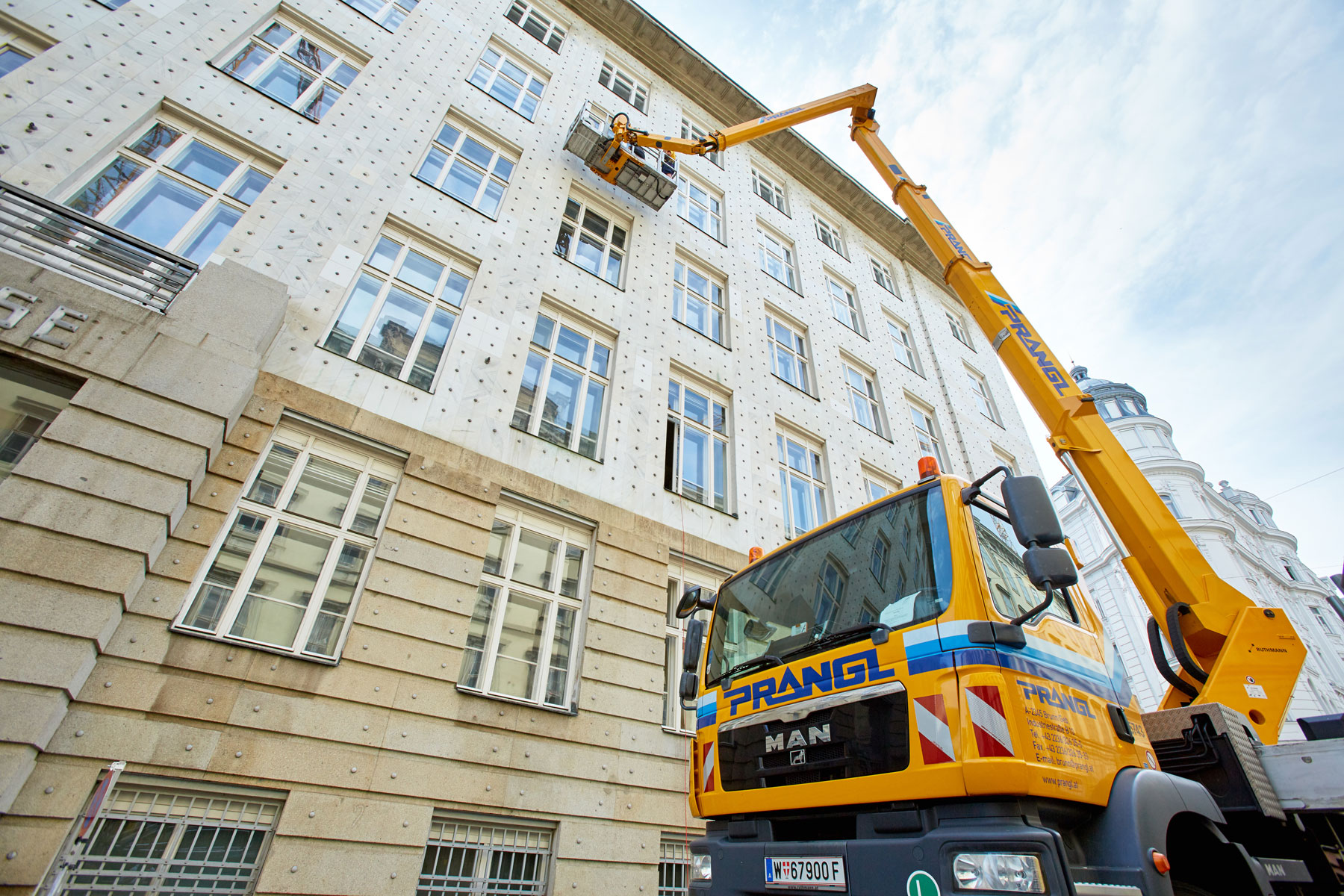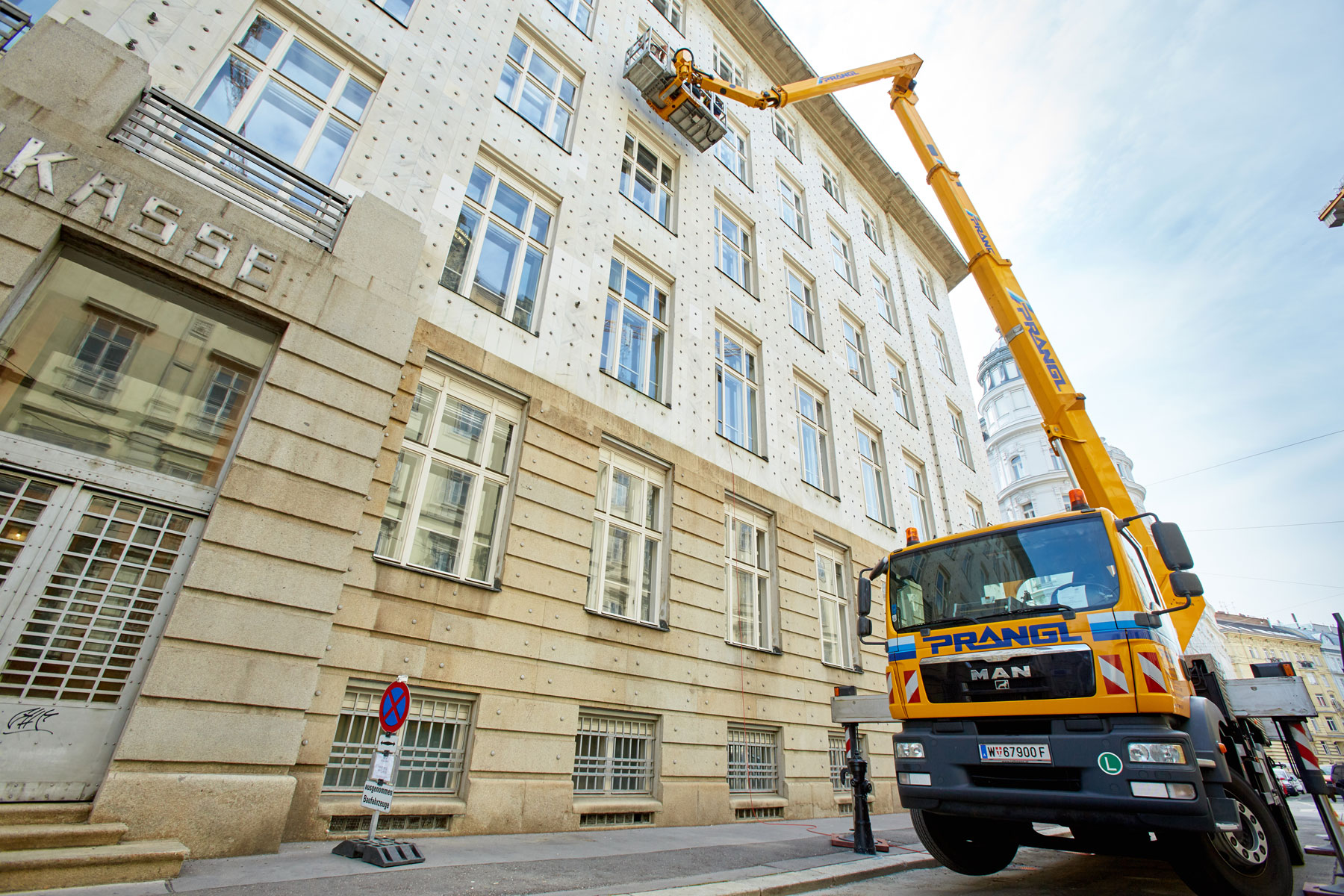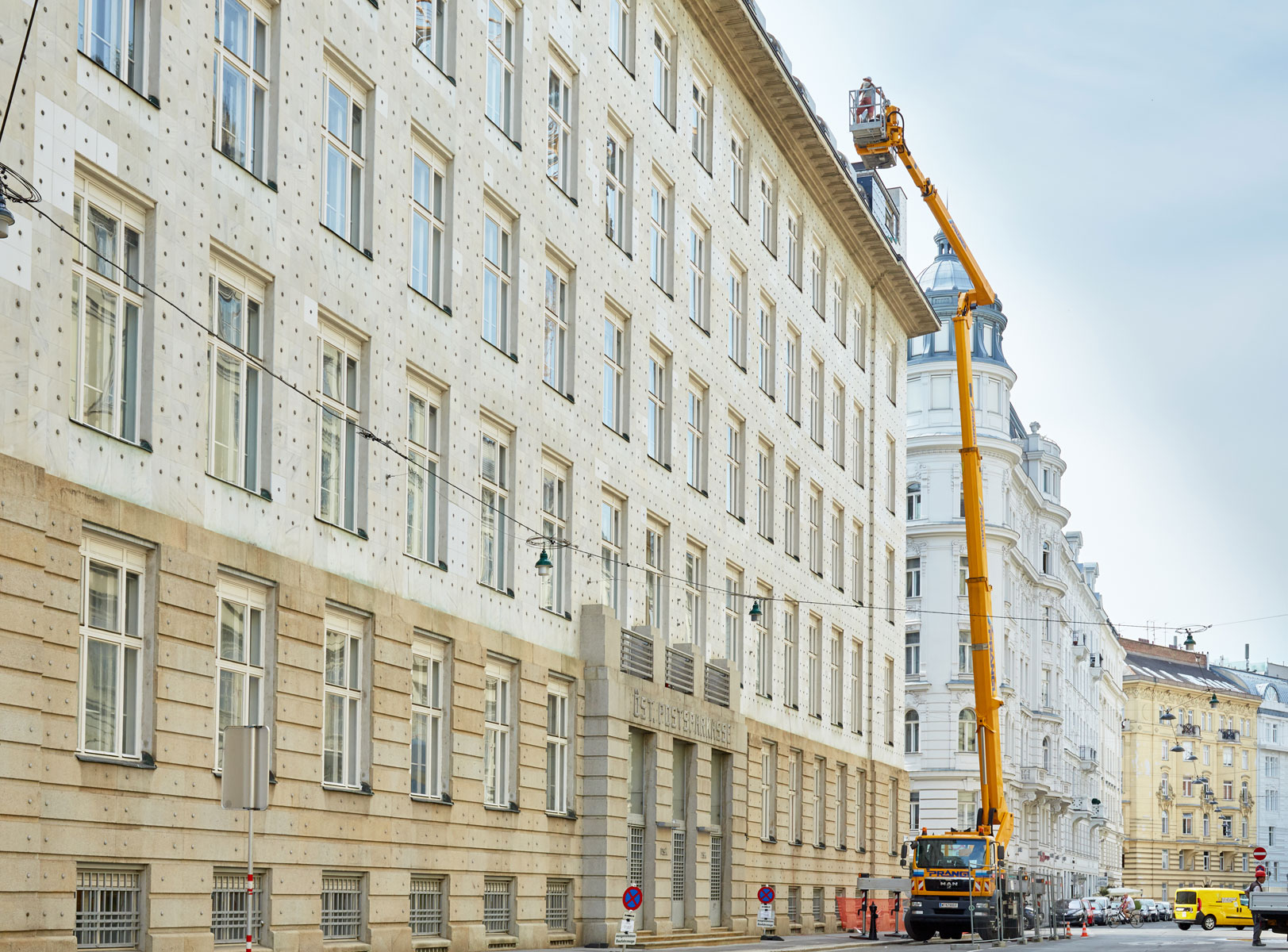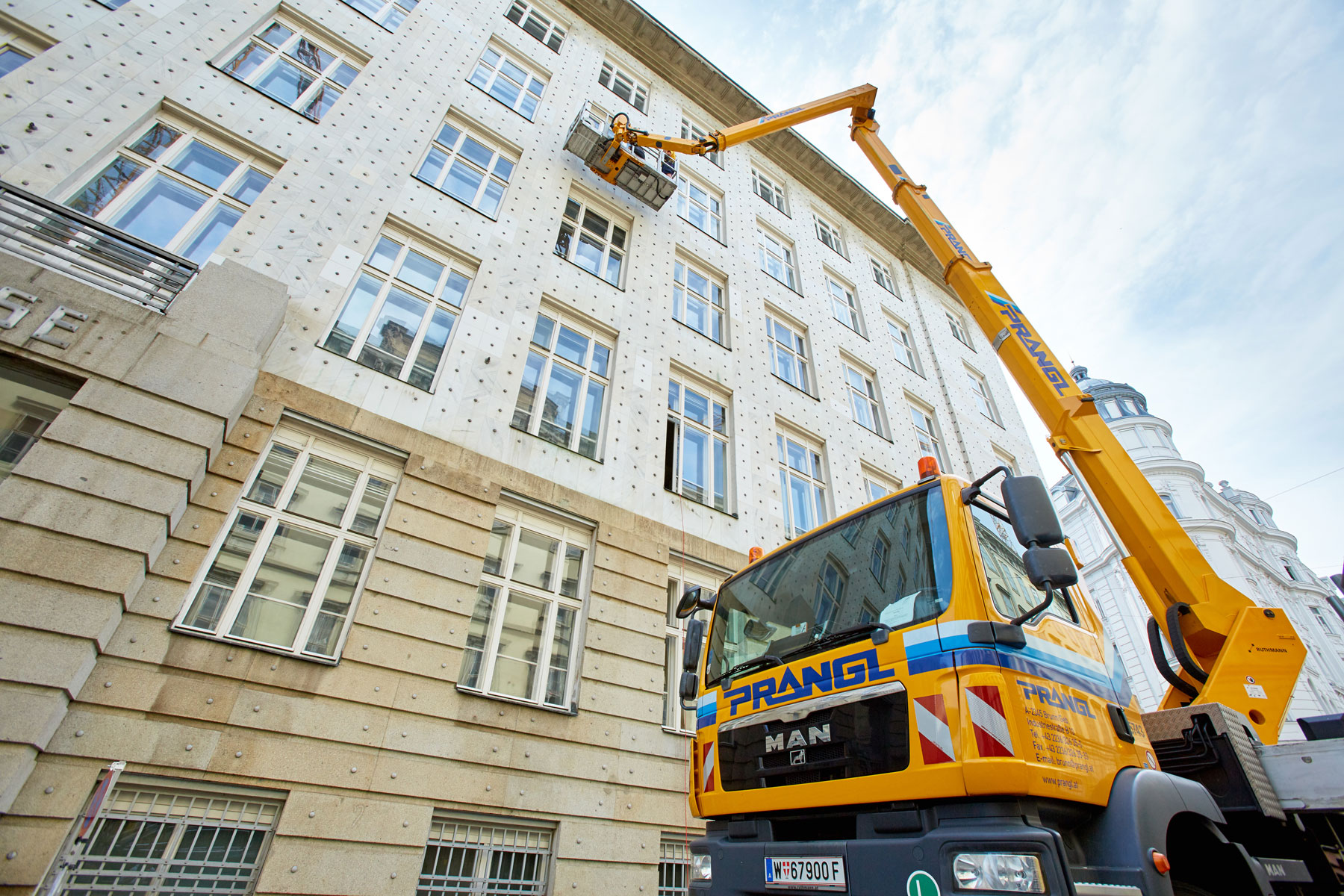 The challenge
Inspecting the postal savings bank façade
Otto Wagner's postal savings bank building is considered a key work in European modernity and the Viennese turn of the century. His building that was constructed between 1904 and 1912 was his most modern and significant building. Now, the façade with square marble panels and iron bolts clad with aluminium (technically necessary and, at the same time, a symbolic message for safely storing money) had to be inspected.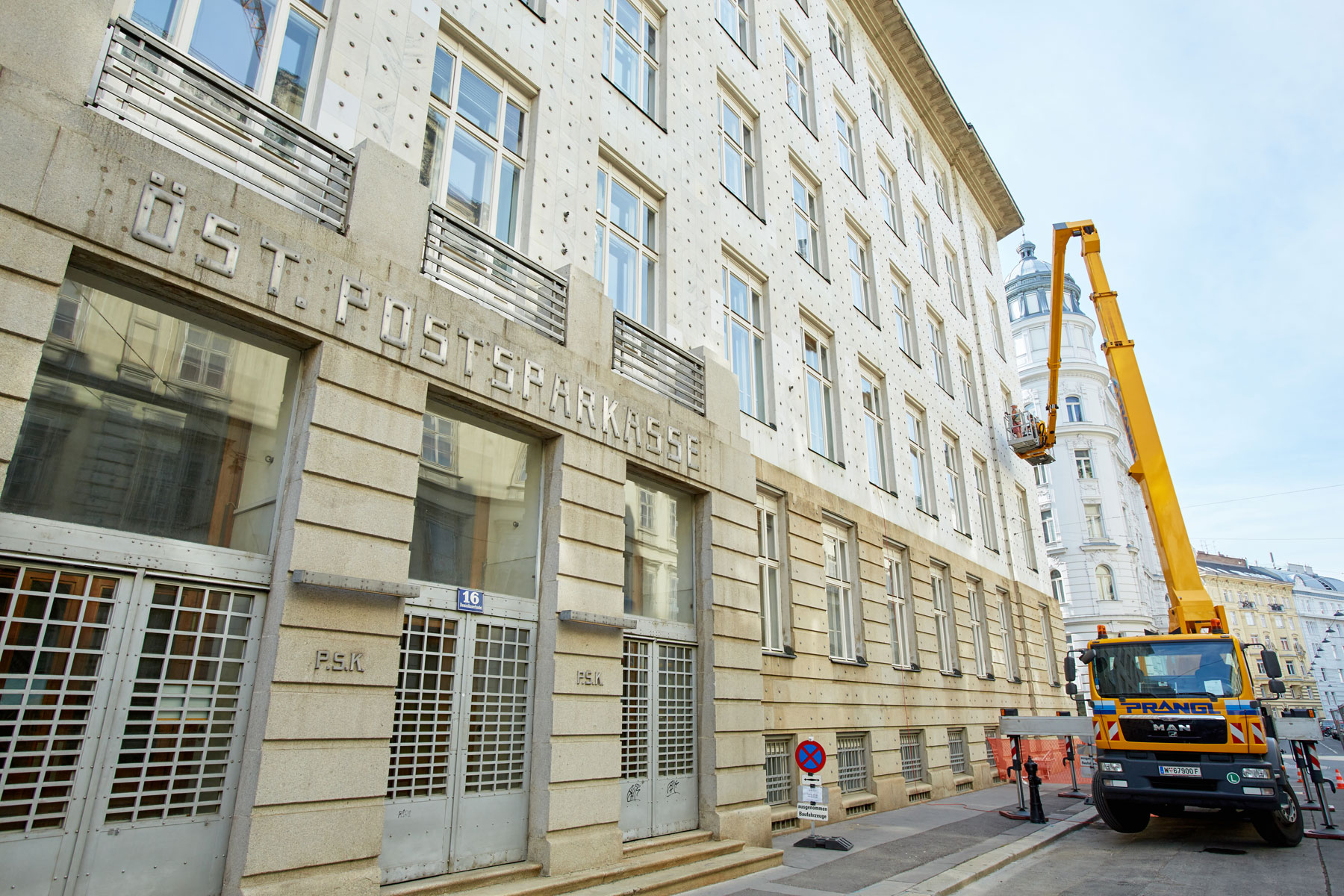 37 metre truck-mounted work platform with work basket for three people
Even though the working time was able to be reduced thanks to the well-chosen equipment, the road signs and barriers still had to be moved several times. The Prangl team also took care of this matter perfectly and showed once again that they are a reliable partner for all requirements. Prangl can even help when historical buildings need care and attention. The yellow device was ultimately in use for around 1.5 months on site.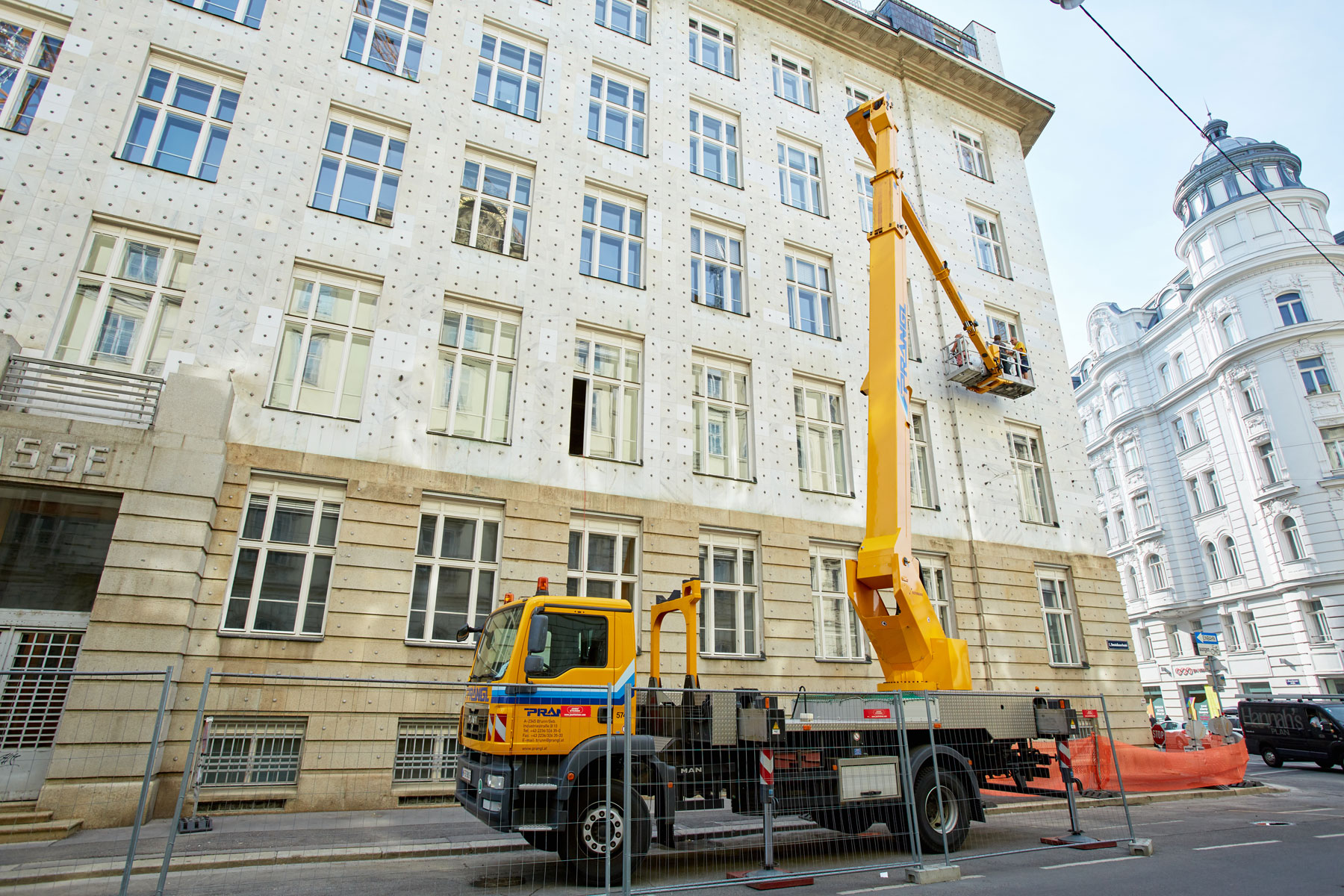 Large horizontal reach saves time
With its horizontal reach of more than 20 metres, much of the façade surface could be reached from one position using this aerial work platform. This meant that the device did not have to be moved more than necessary. Both features (high basket load capacity and large lateral range) enabled the operating period to be reduced and therefore, a fast survey result.