June 2021
TV-production
Prangl could not be absent from an international television production with a star cast that has yet to be kept secret.
Date:
25.06.2021 – 10.08.2021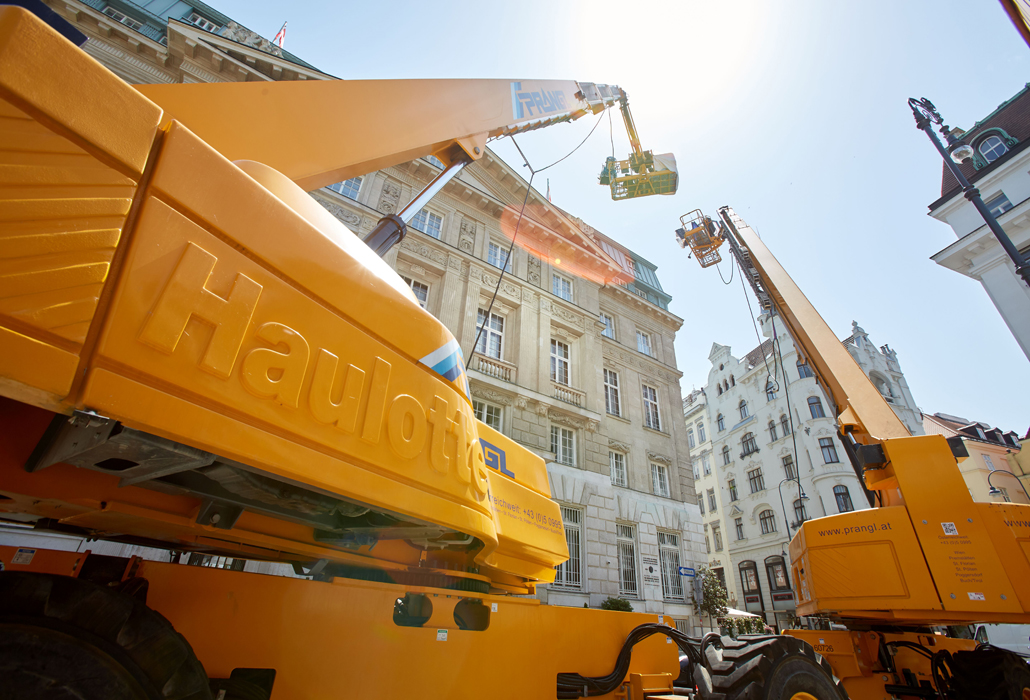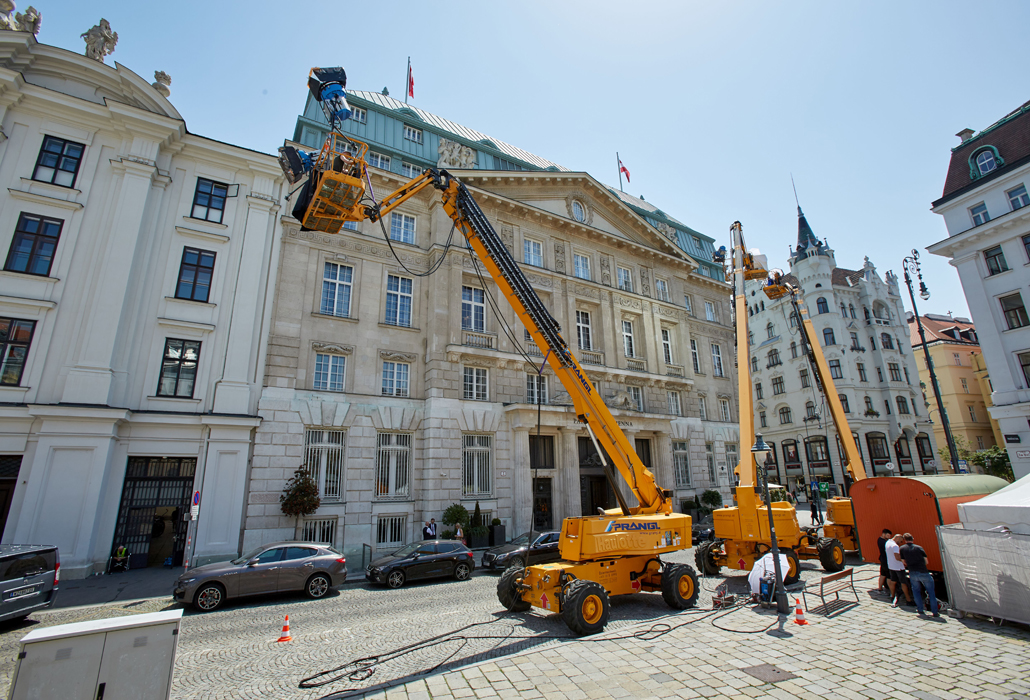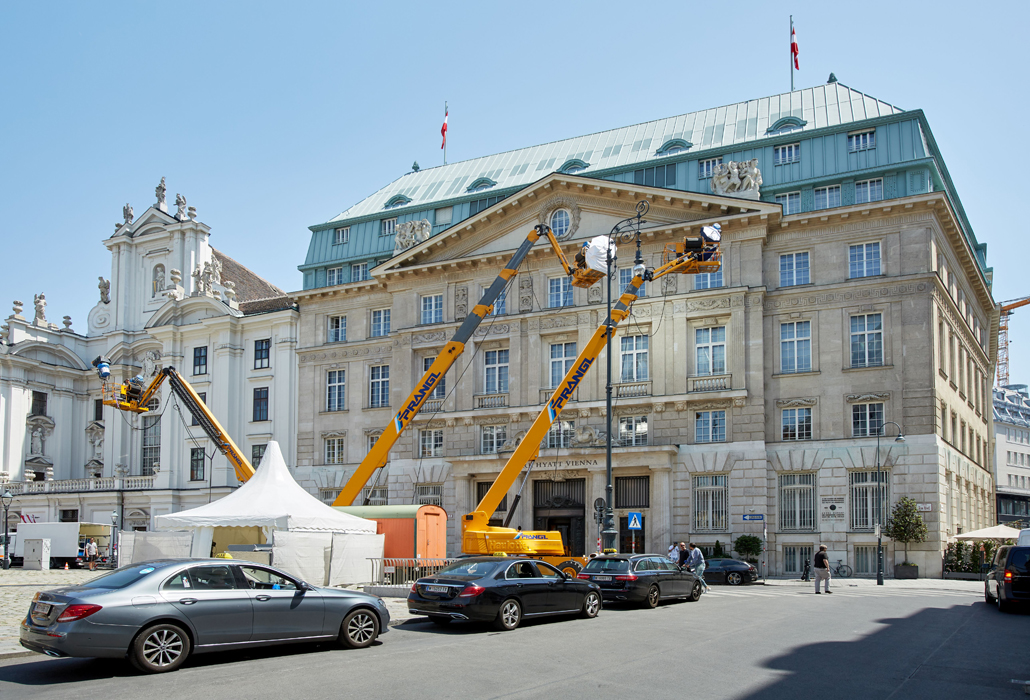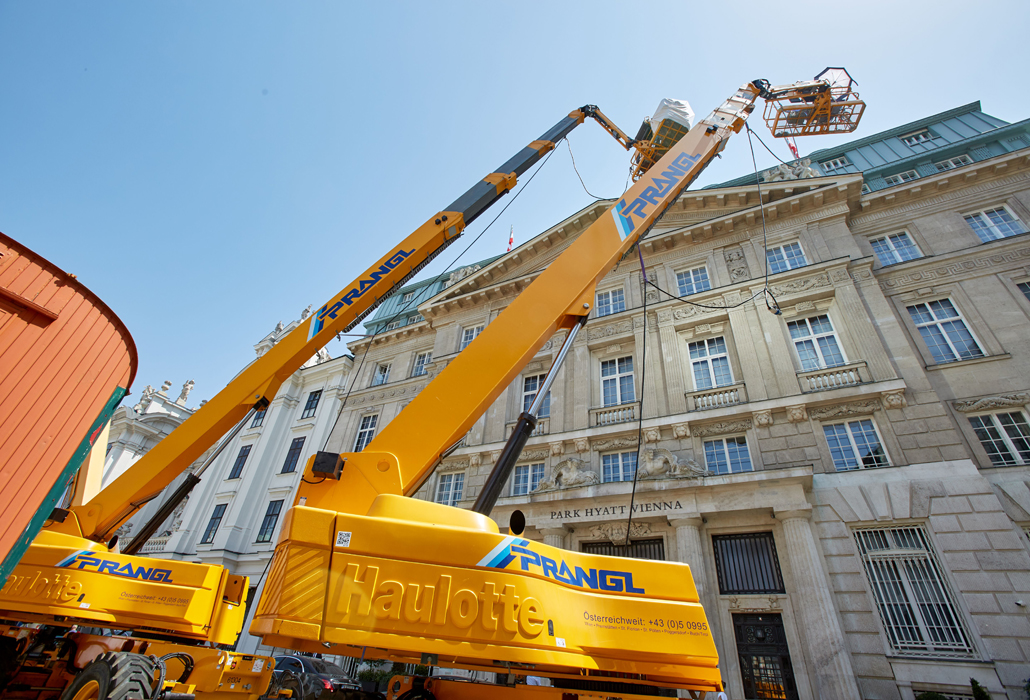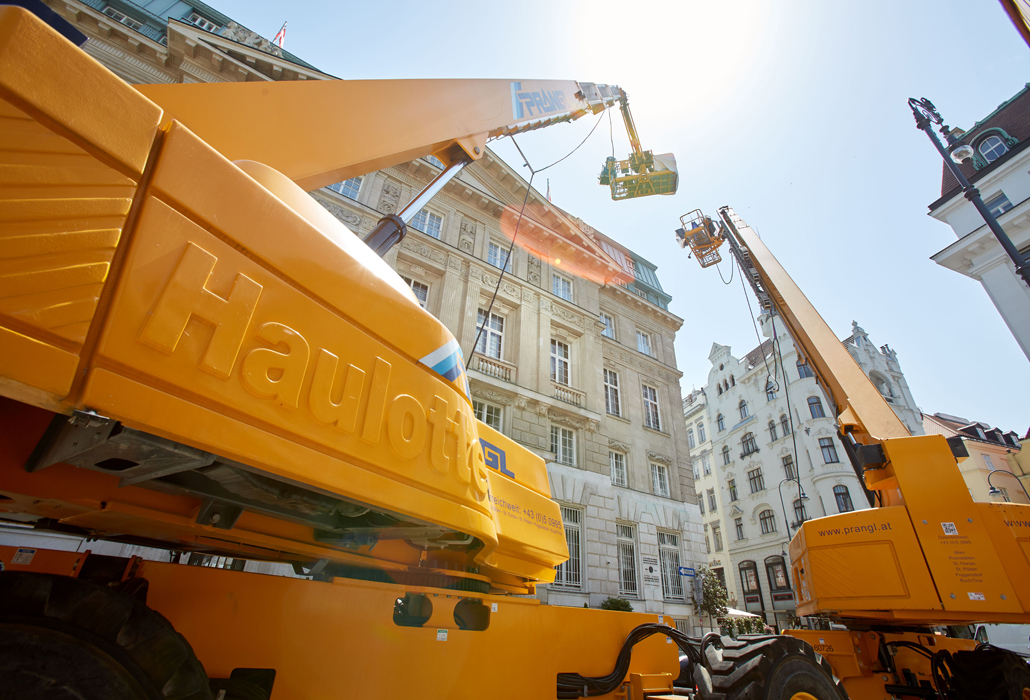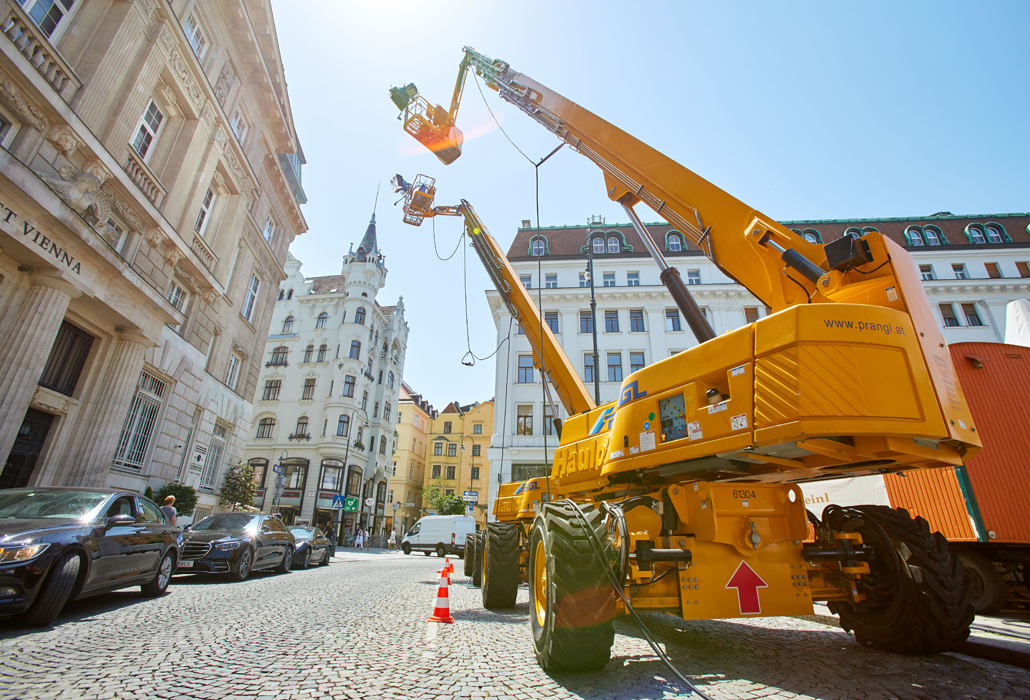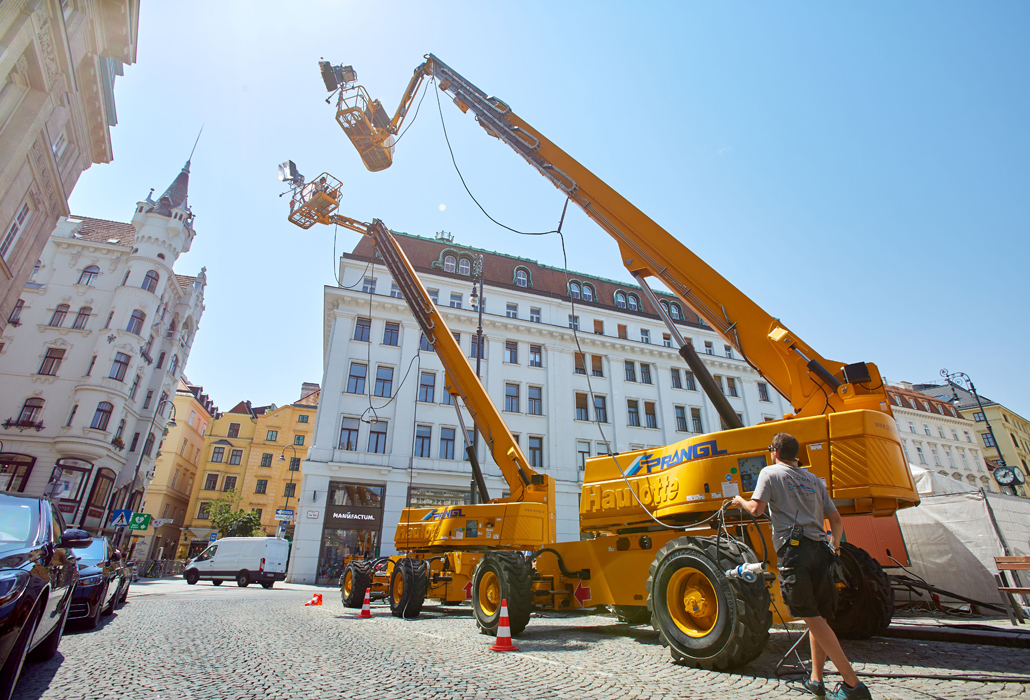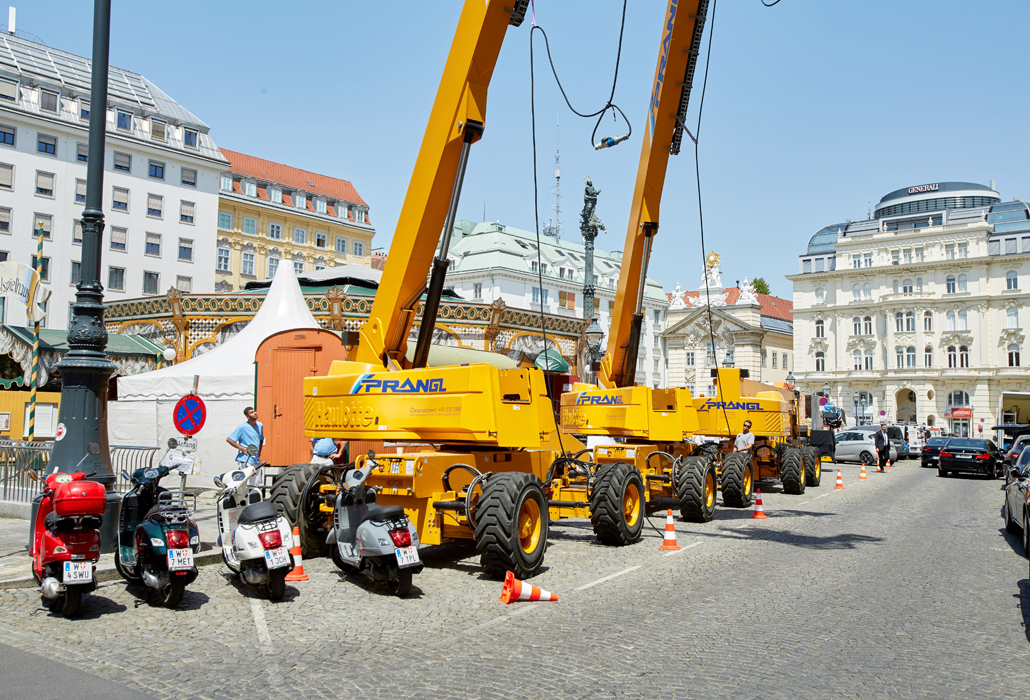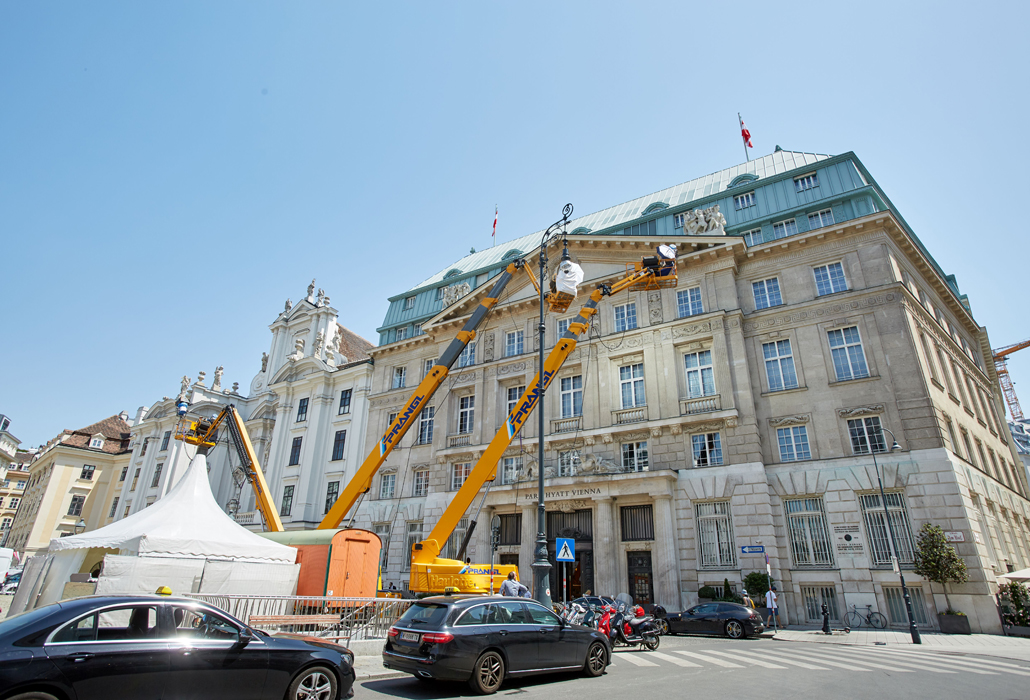 The challenge
Showing in the right light...
...was also the demand of the Prangl team this time. For filming an international production with an absolute top cast, aerial work platforms and forklift trucks had to be made available at various locations.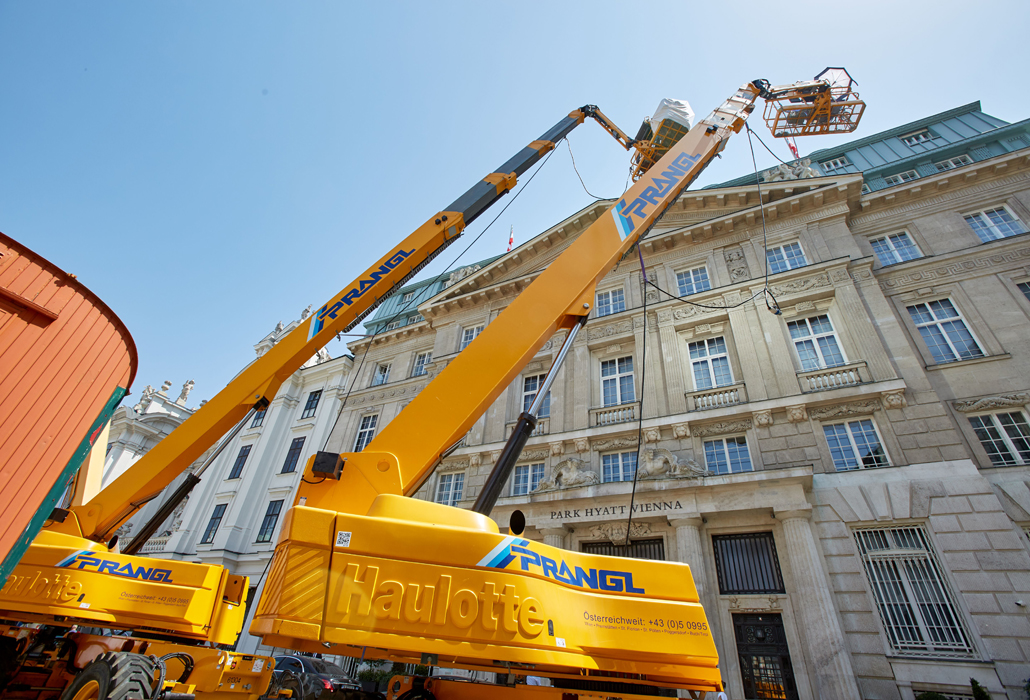 Historical backdrop
Three telescopic boom lifts with a working height of 43 metres were set up in front of the beautiful backdrop of the Park Hyatt Vienna. The spotlights for filming were mounted on them. Each of the machines weighed in at 20.0 tonnes. Due to their high load capacities (450 kilograms per work cage) and the enormous working height, the three yellow giants were exactly the right equipment for this job.
Special circumstances
Such a large TV production with several episodes demands the highest degree of precision from everyone involved. For this reason, it was particularly important to the film crew that three machines of the same type were used. This ensured that the operation worked 100% the same way and that every move was right the first time. The location was also particularly challenging: Neither the traffic nor the arrival and departure of the hotel guests could be disturbed.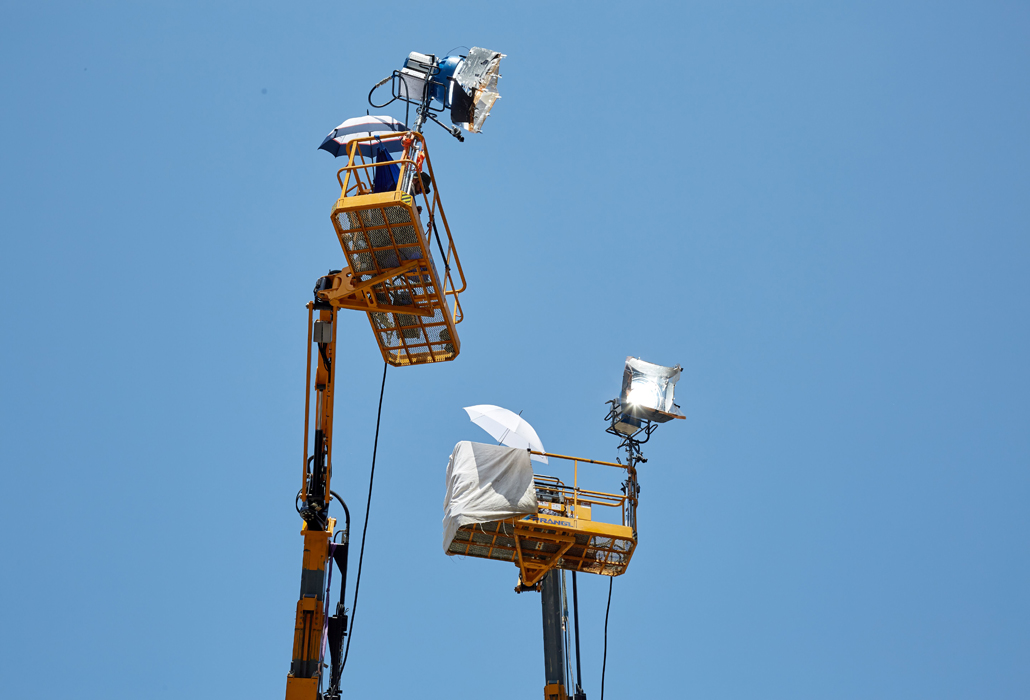 Further locations
This time, too, the Prangl team was involved at an early stage so that they had the right equipment ready for the different locations. Since the shooting stretched over almost two months and at least six different locations had to be provided for, it was particularly important for the film production to have an experienced partner with a comprehensive fleet of vehicles at their side.

We light up the Park Hyatt Vienna.