October 2015
Topmodel
Prangl was a prominent extra in an episode of the latest series of "Austria´s Next Topmodel".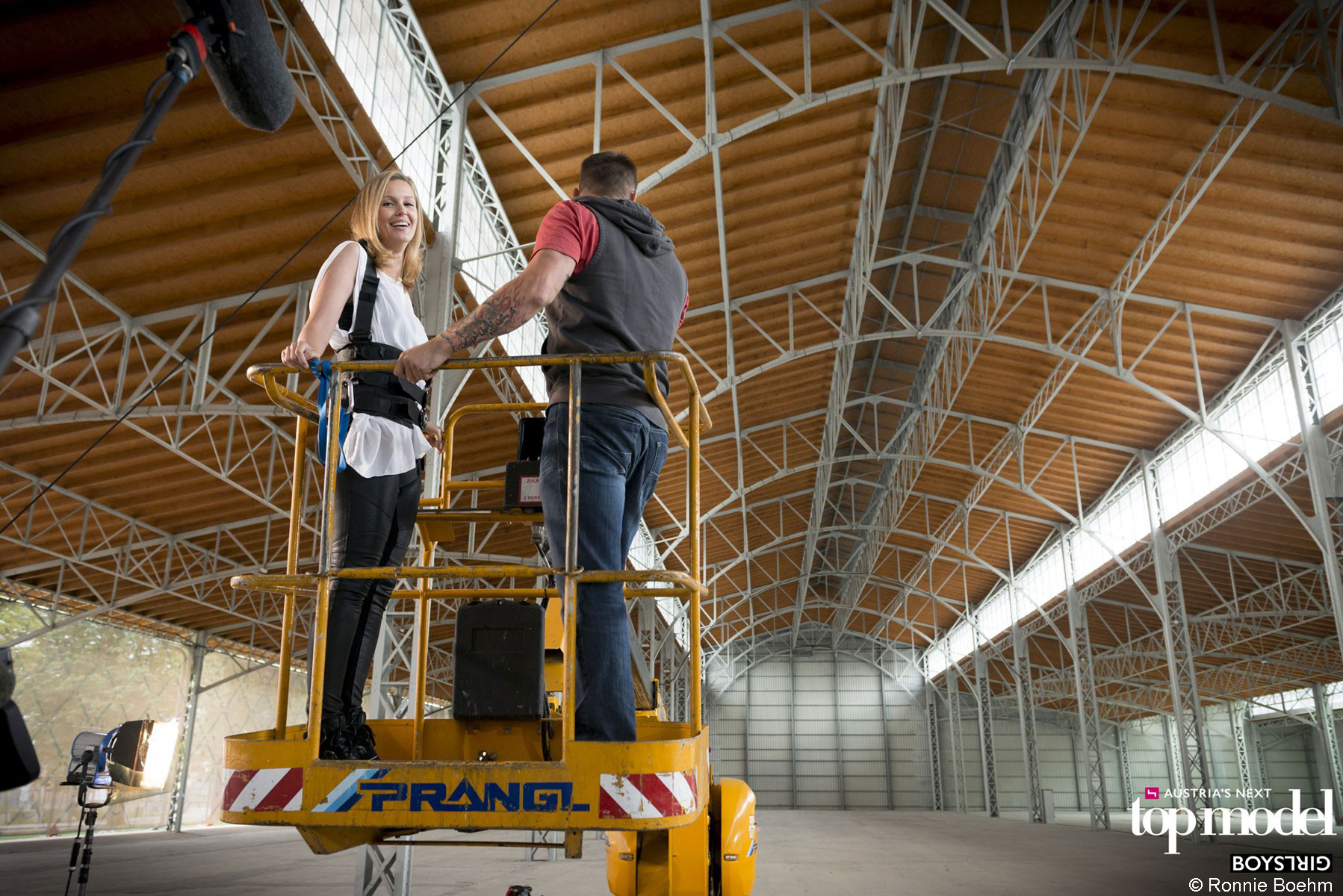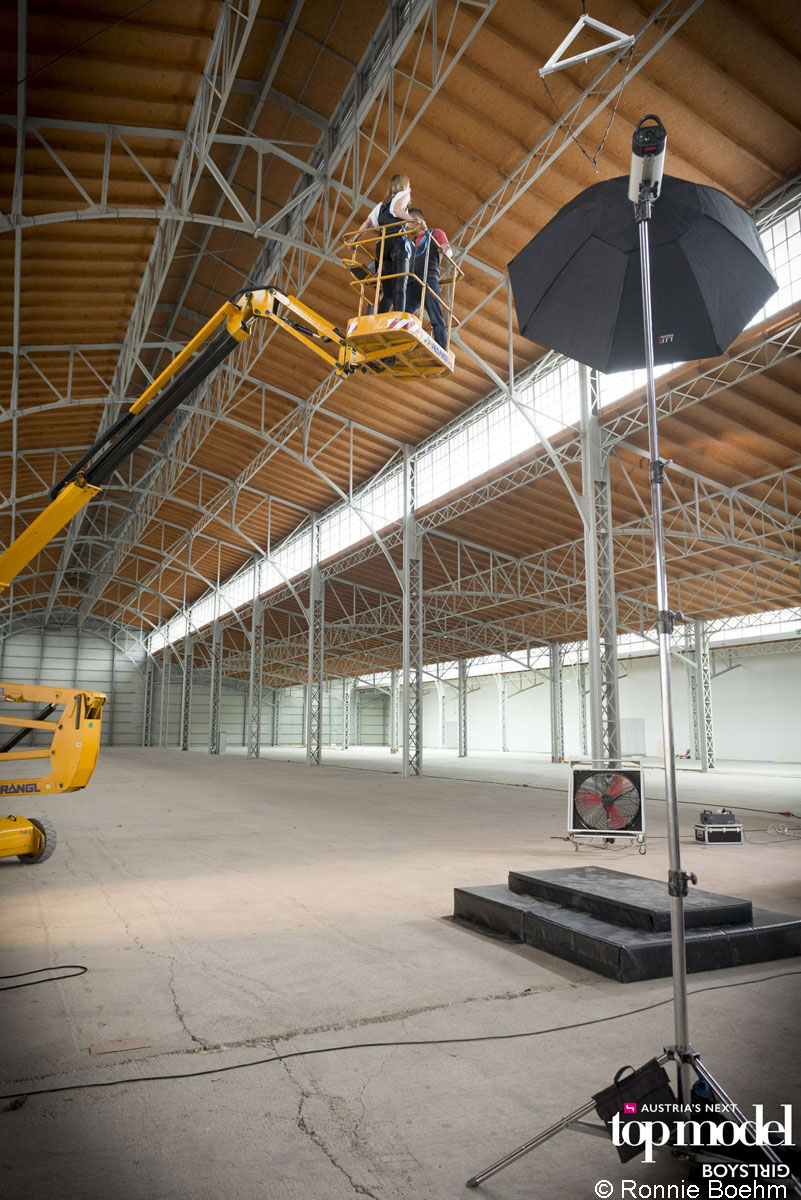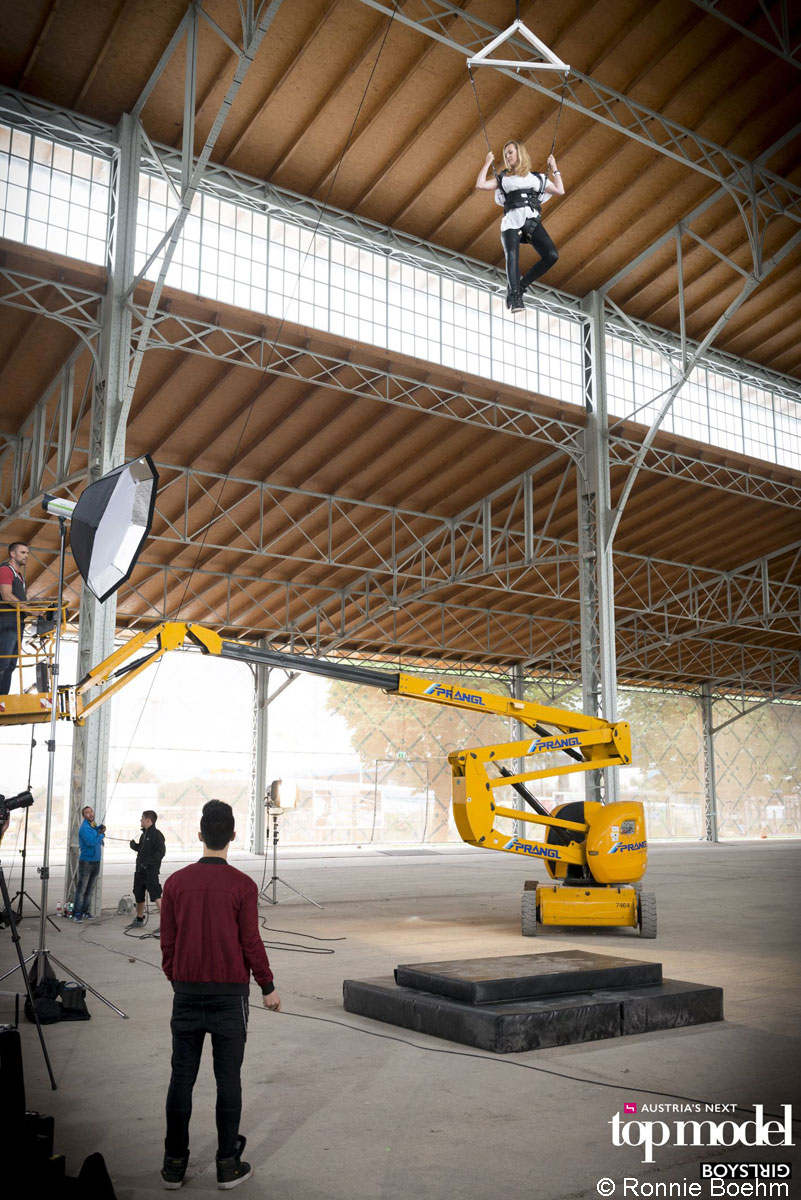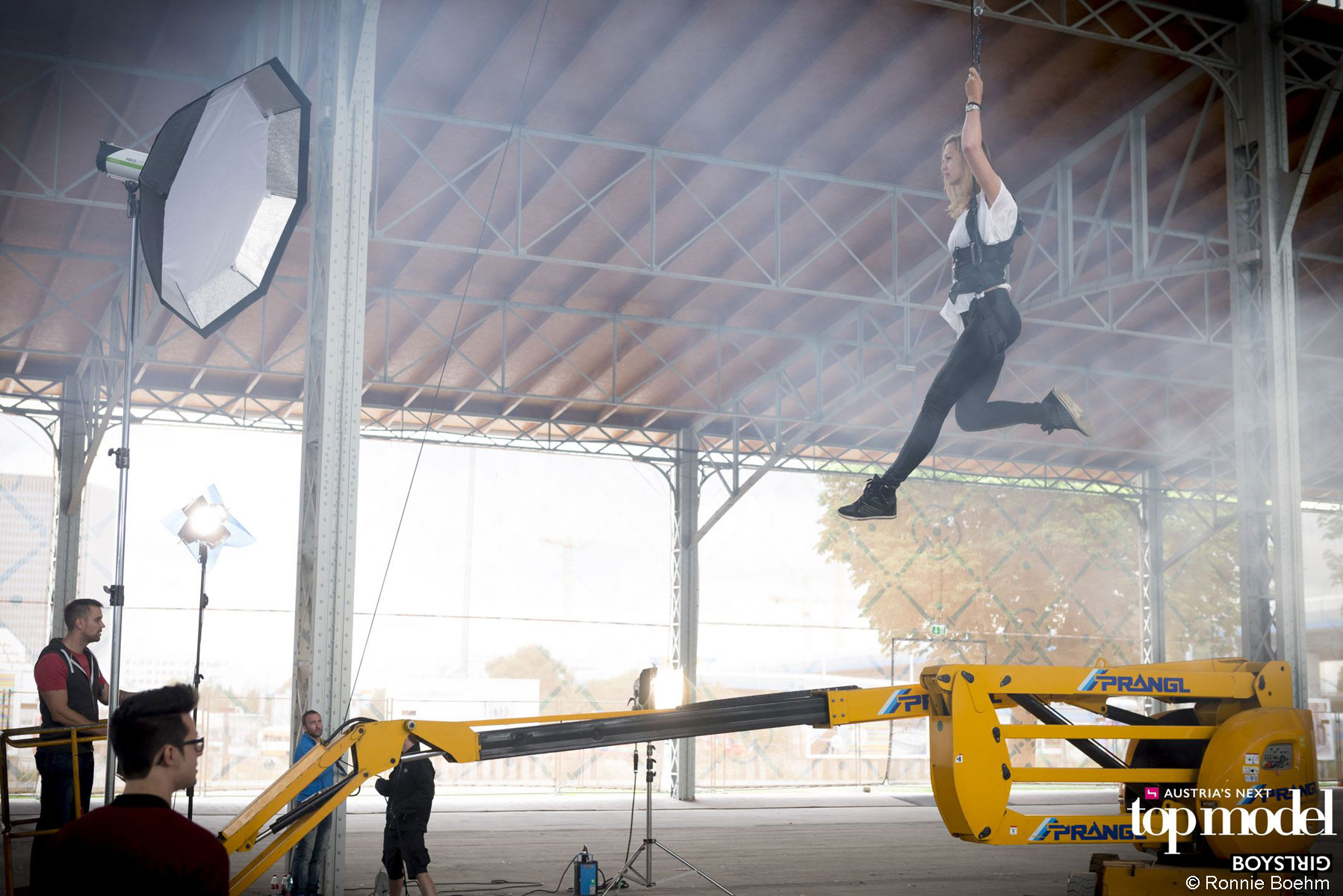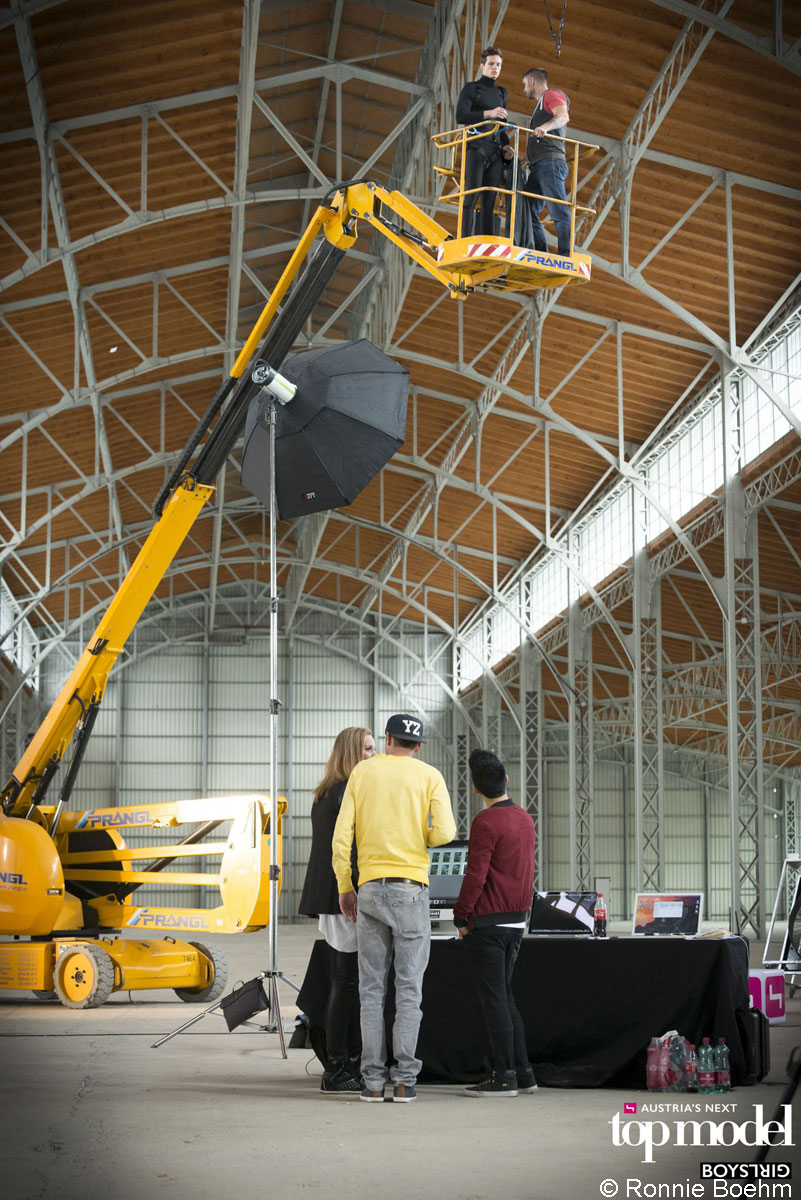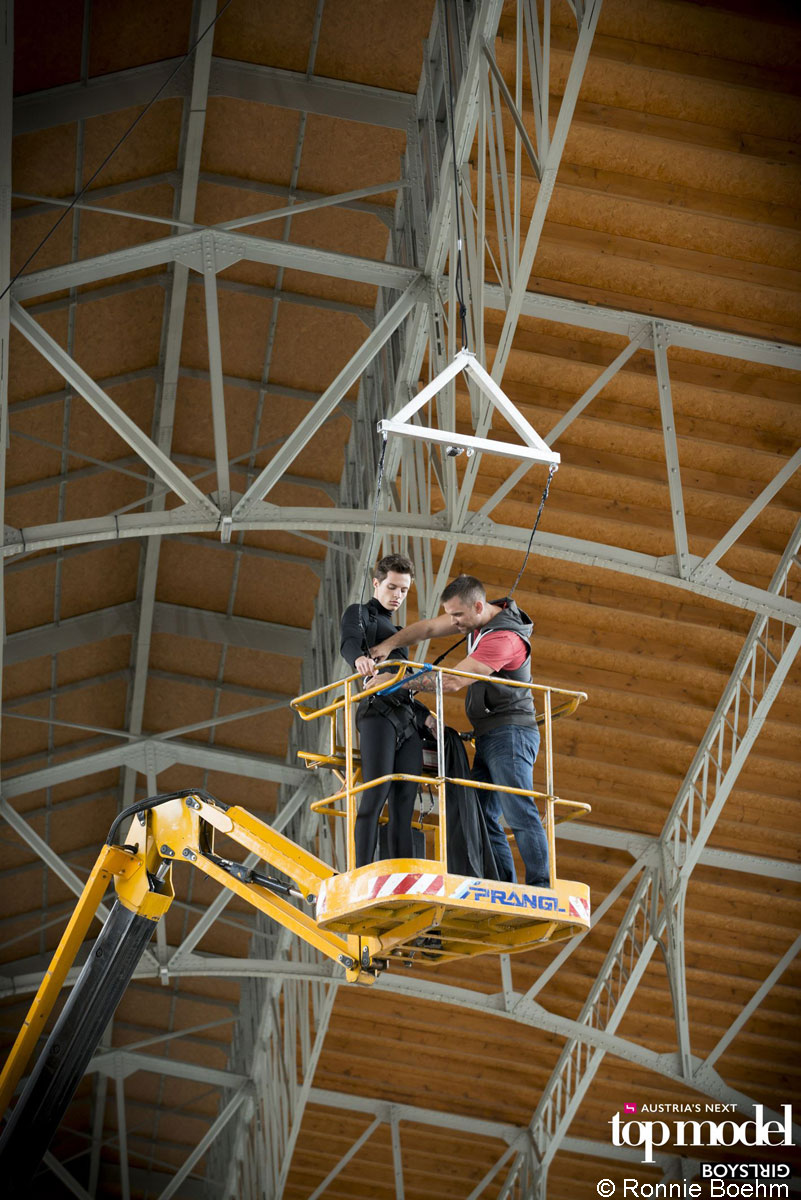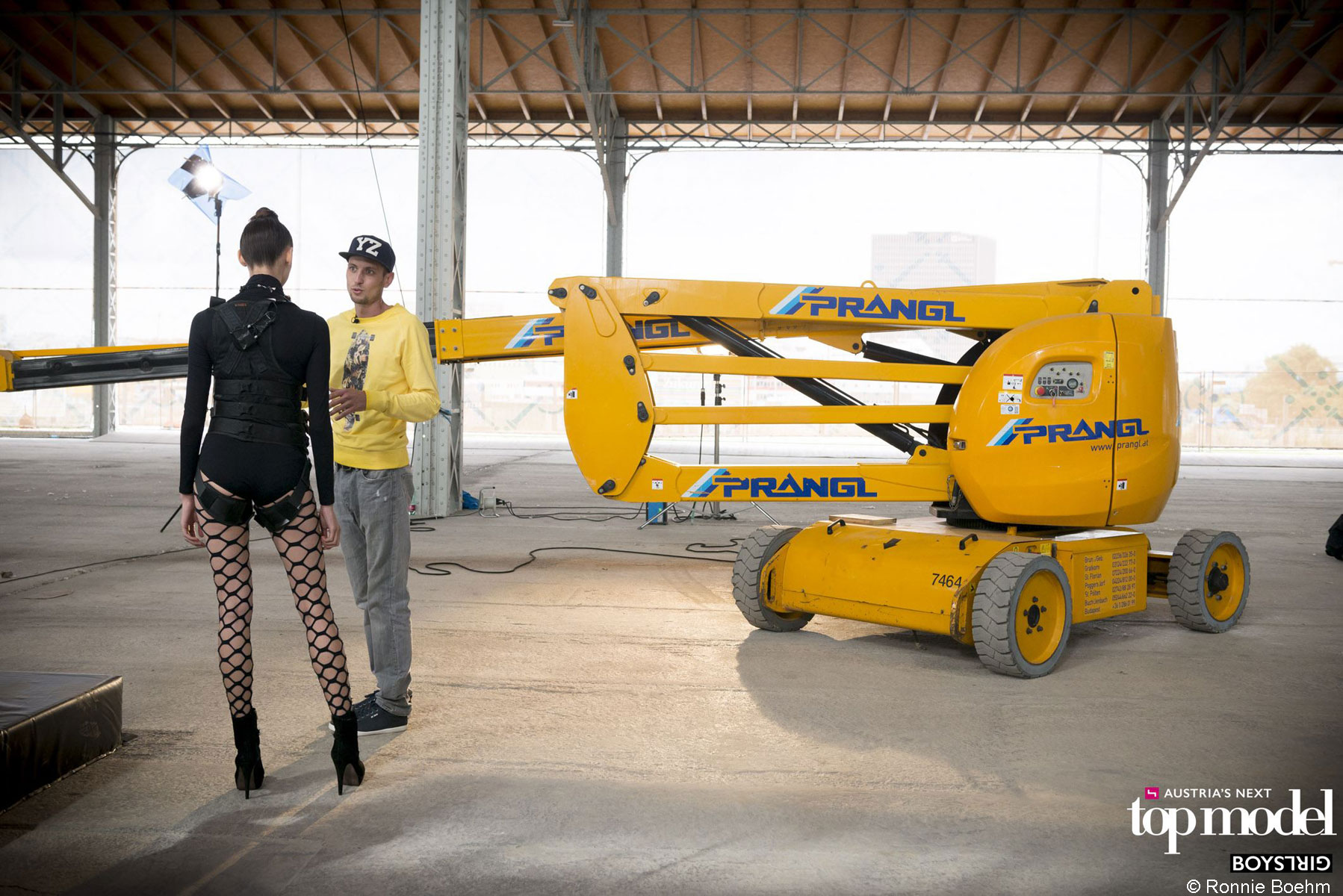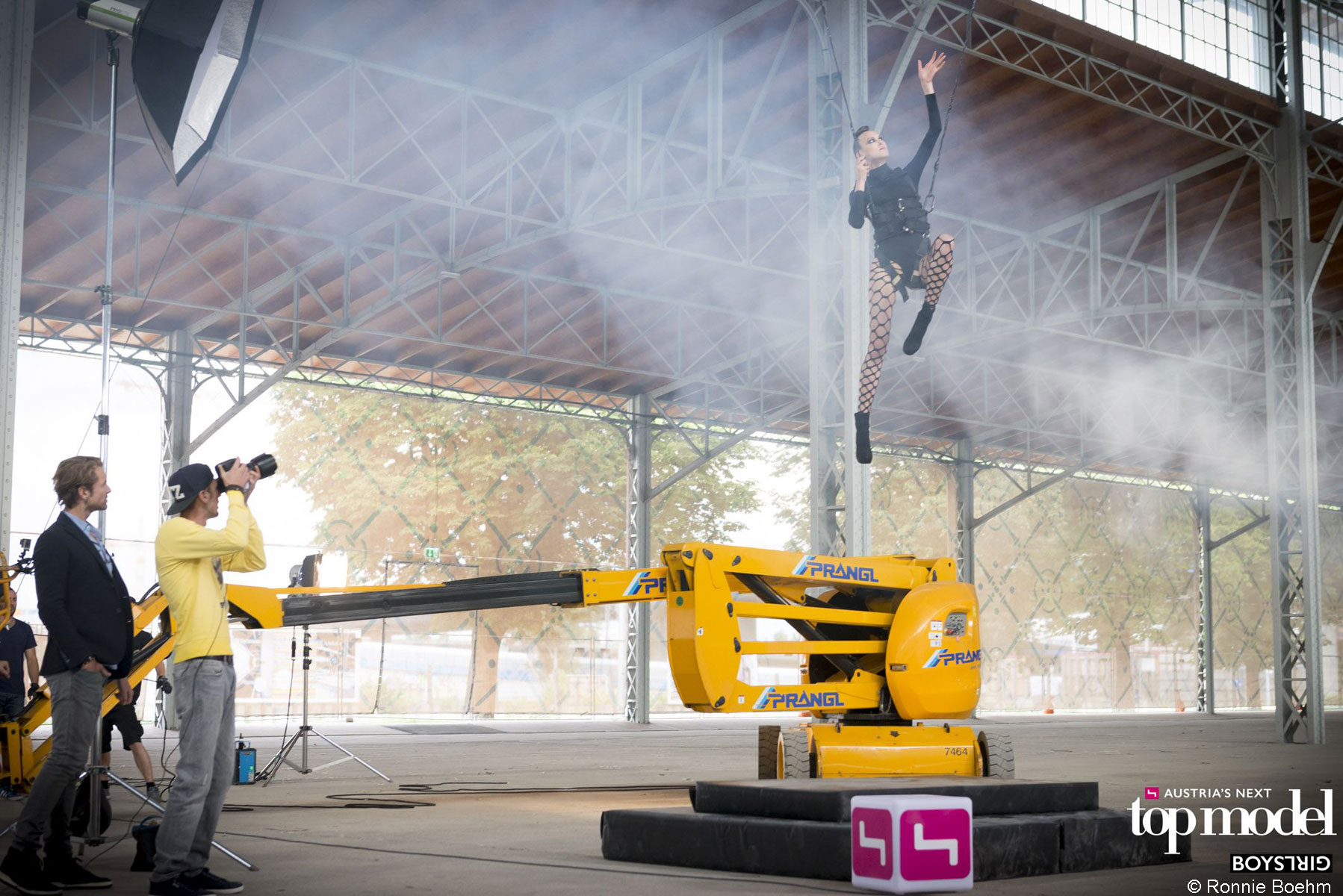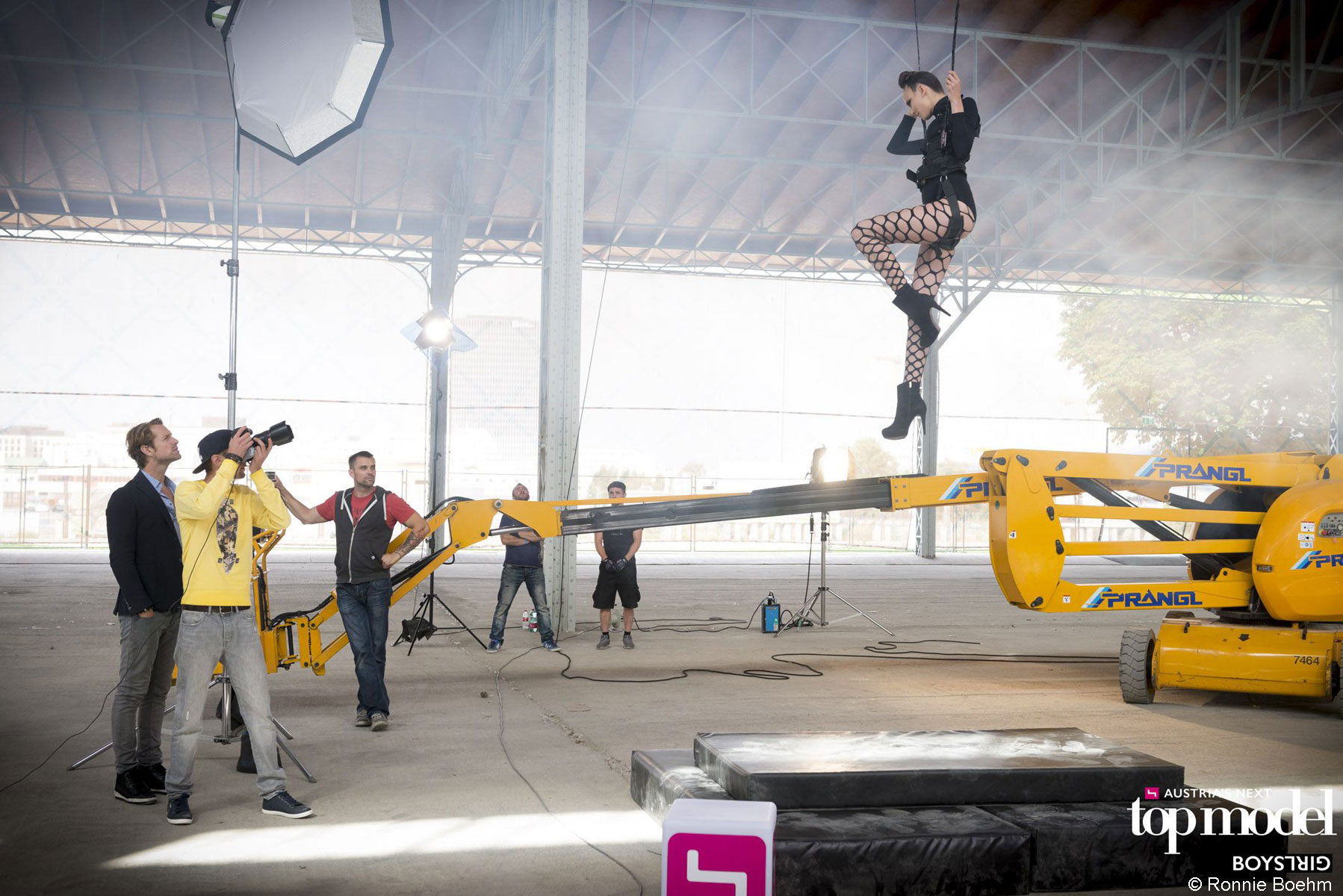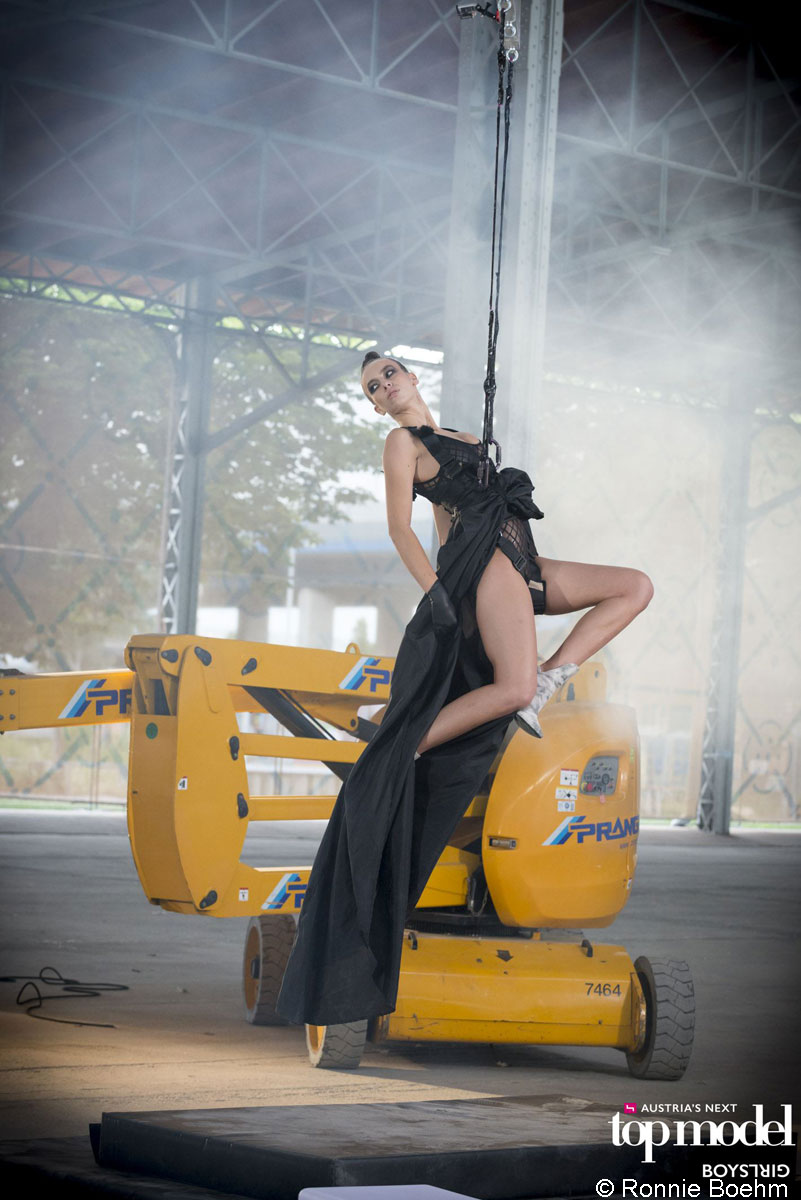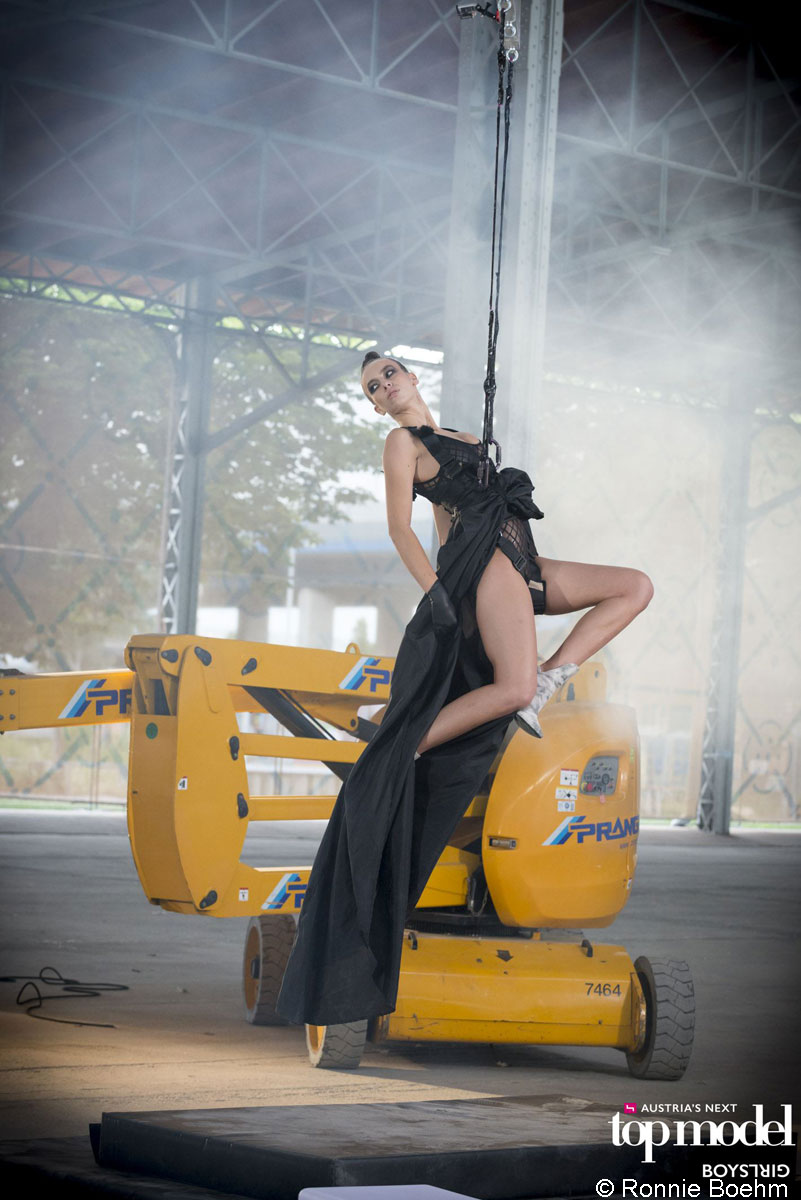 The challenge
Prangl keeps candidates in suspense
This year, Melanie Scherlau, Michael Urban, Papis Loveday and Bianca Schwarzjirg are looking for Austria's most beautiful face. 20 candidates have been fighting for the prize since the middle of September. In one of the numerous challenges, Prangl provided an aerial work platform and therefore put the girls and guys to the test.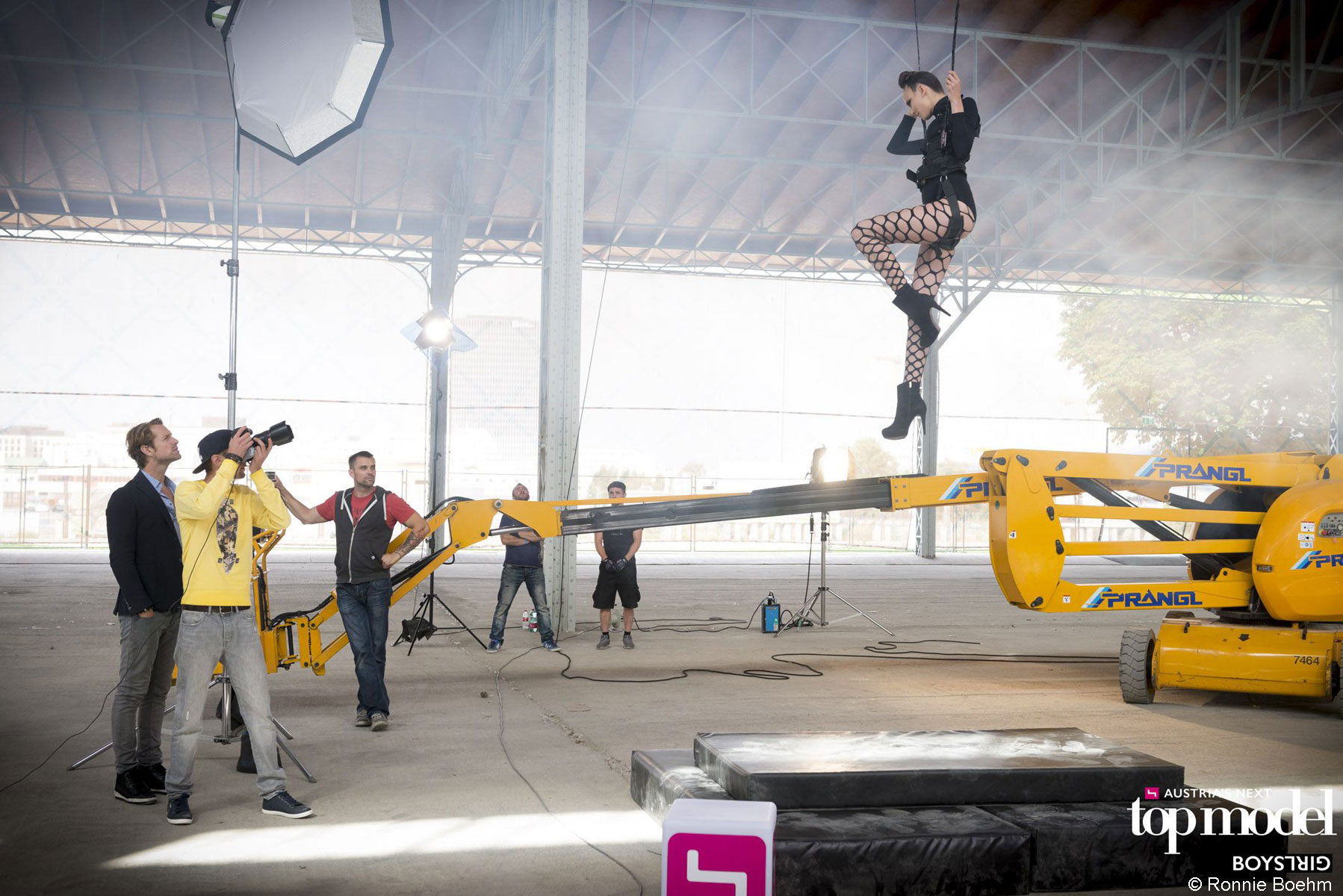 Aerial work platform as topmodel
The producers from Puls 4 once again came up with something special for episode 5 of "Austria´s Next Topmodel": The would-be models had to show their best poses while suspended from ropes. A 17-metre articulating boom lift with electric drive played a leading role in this. The "participants" were lifted up on it before they were let off the leash. Thanks to this, the yellow "Topmodel" from Prangl simply couldn't be missed on the TV.