January 2020
The Royal Game
Prangl came along as the exclusive partner on a cinematic journey through time in Vienna city centre.
Date:
04.12.2019 – 17.12.2019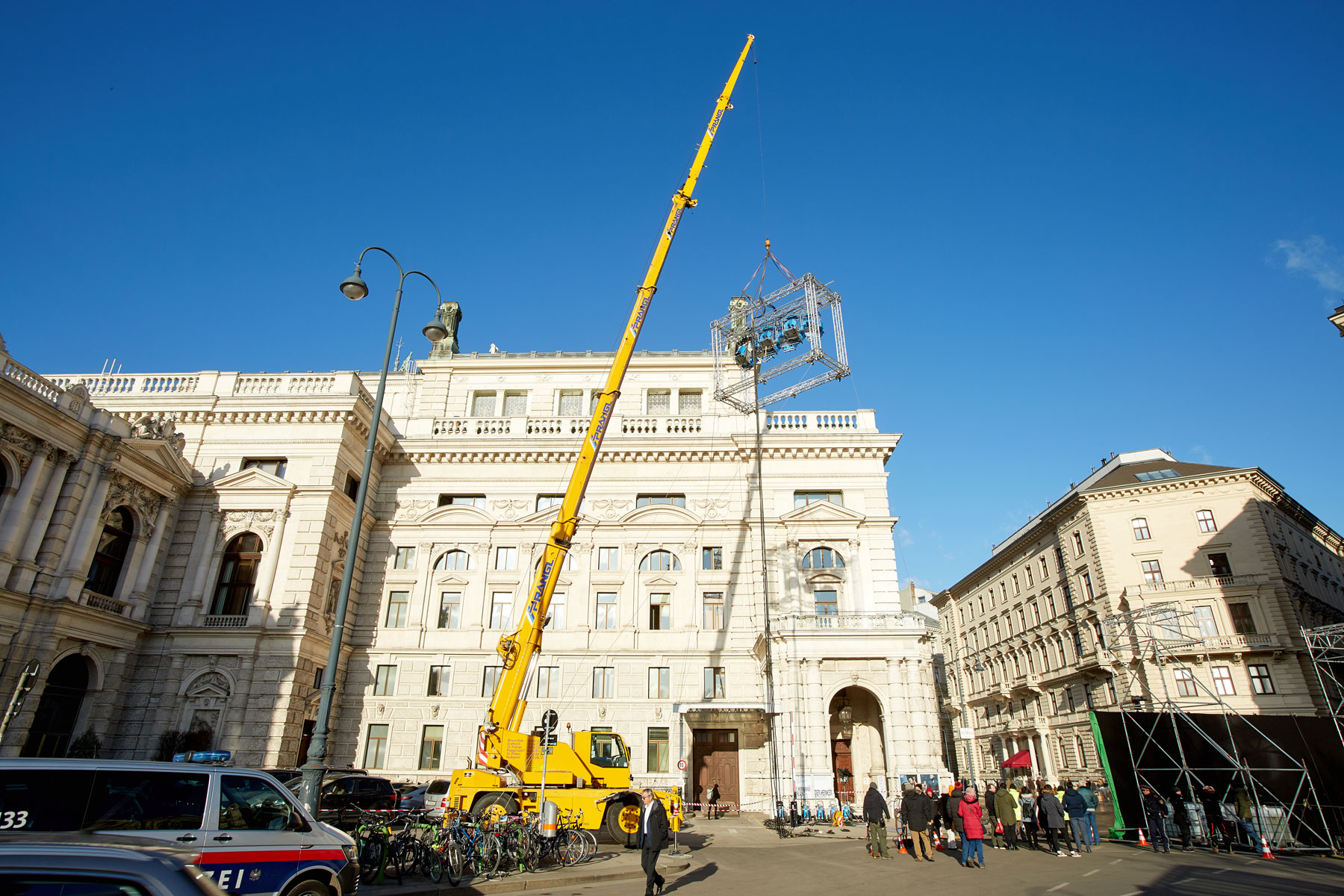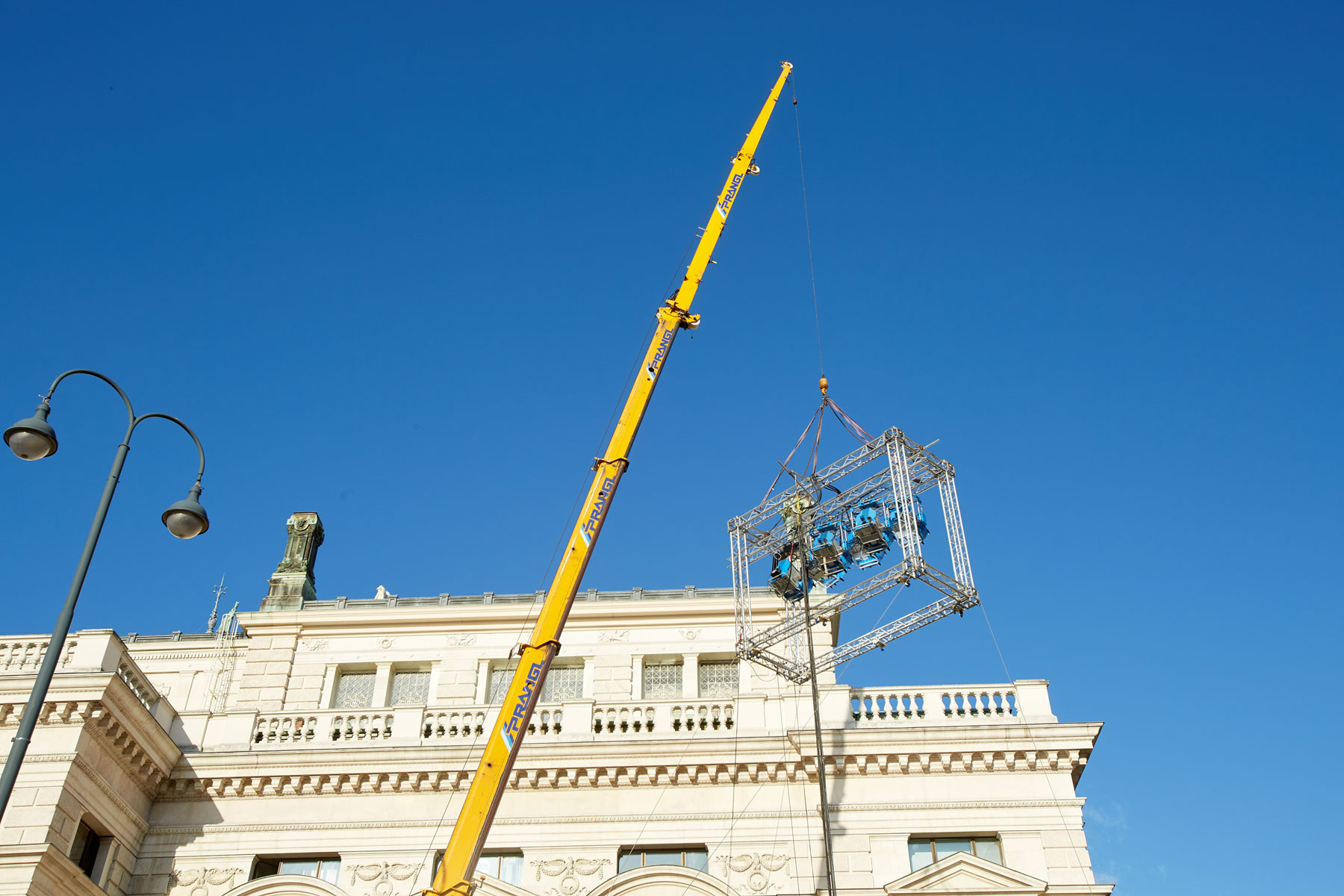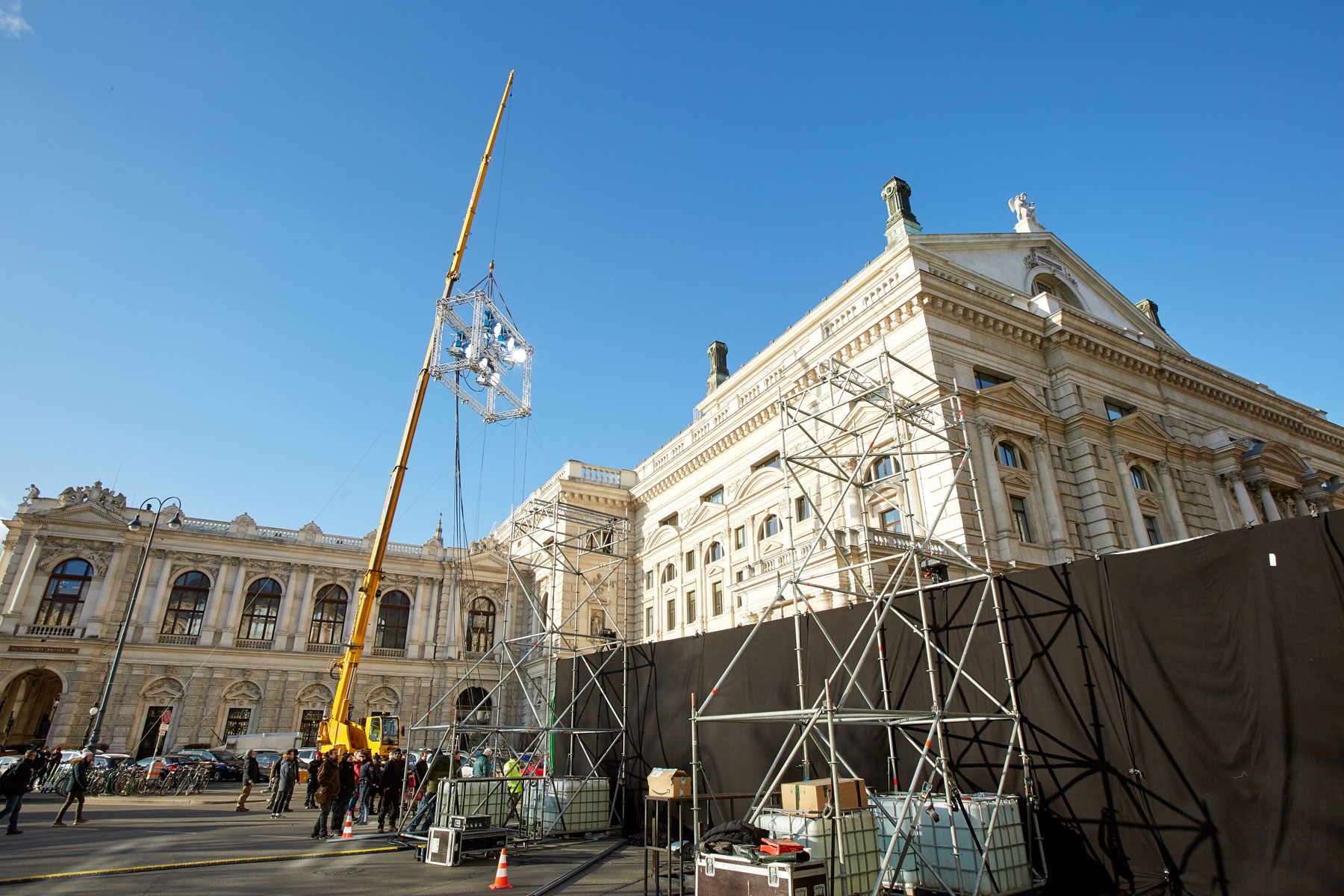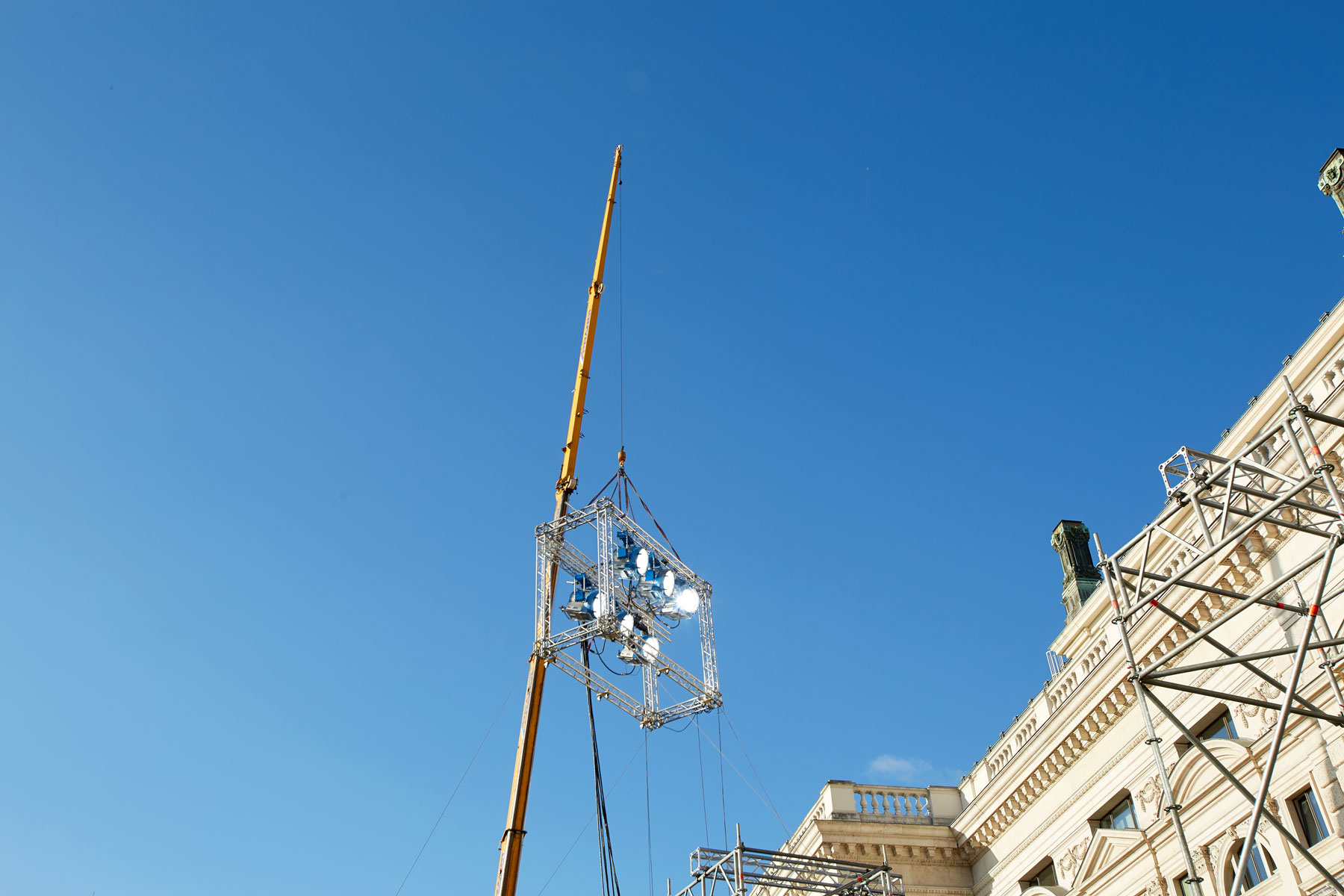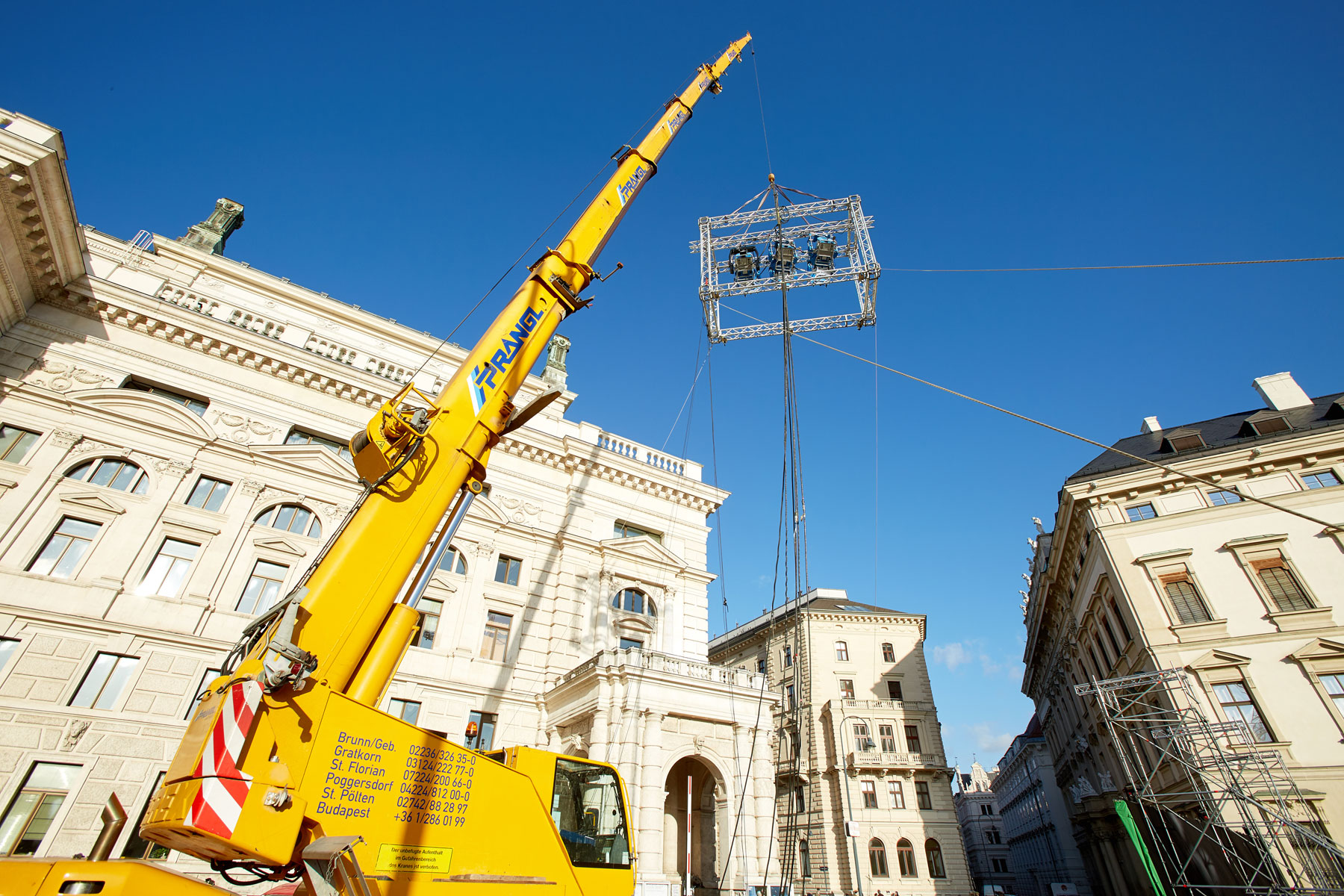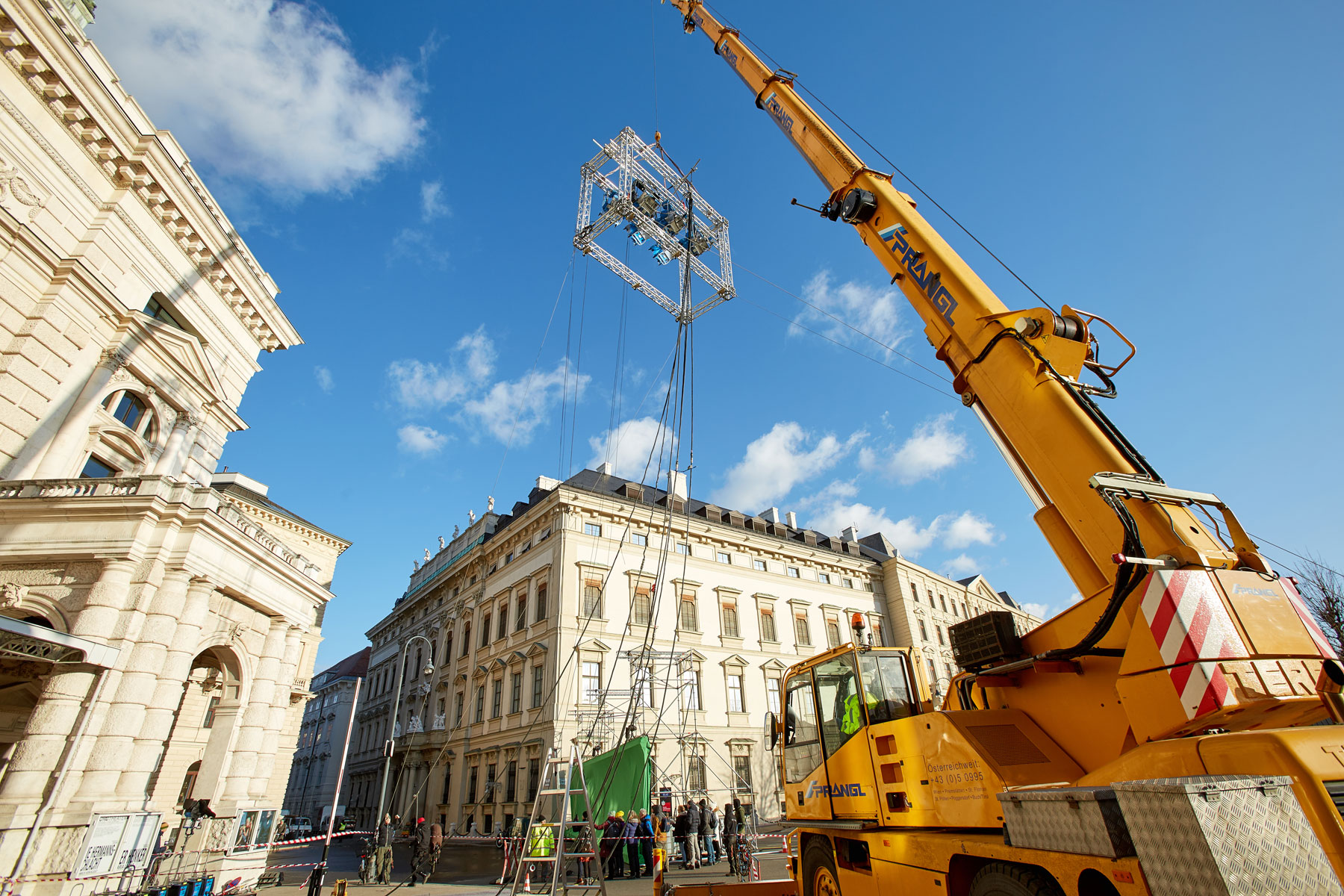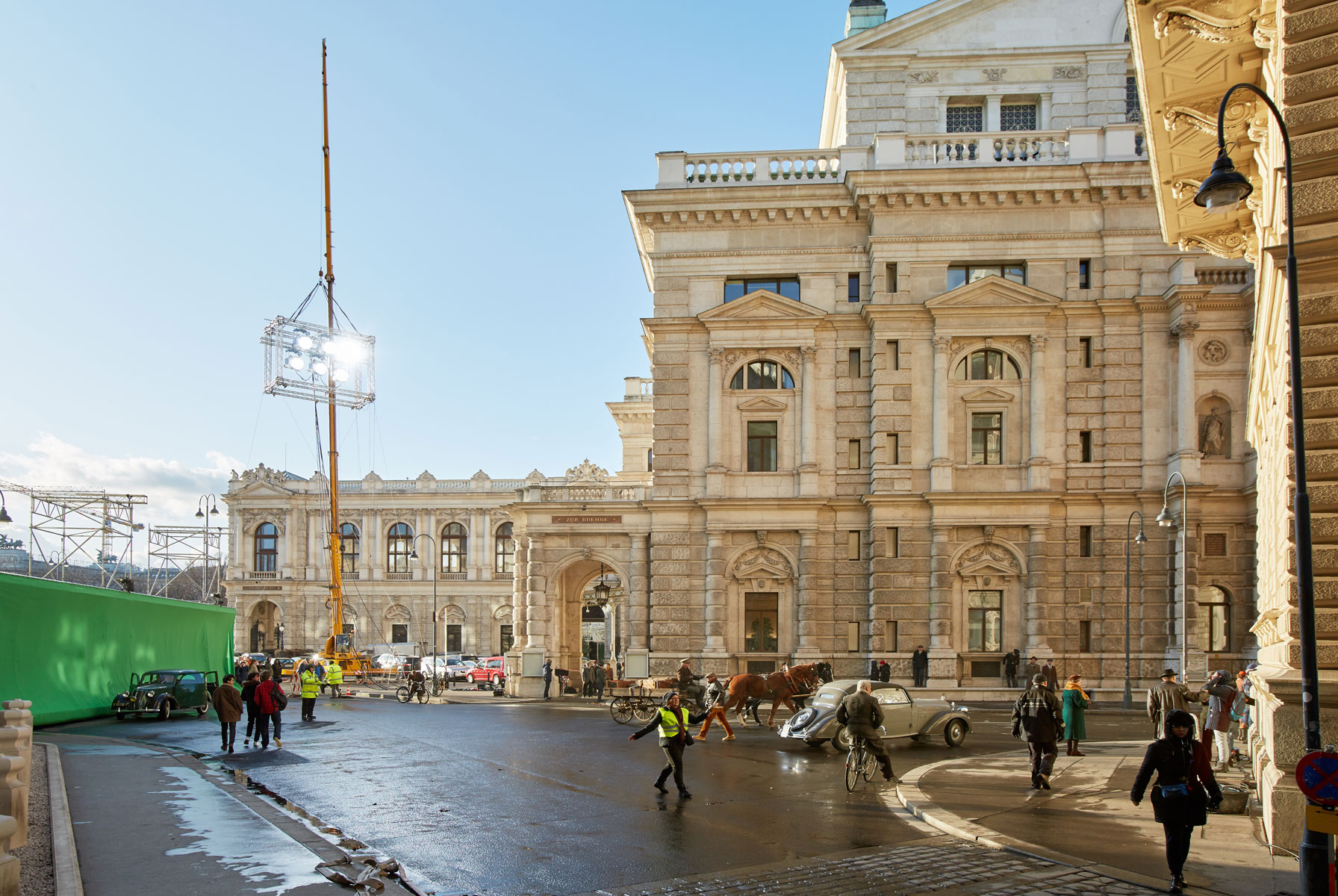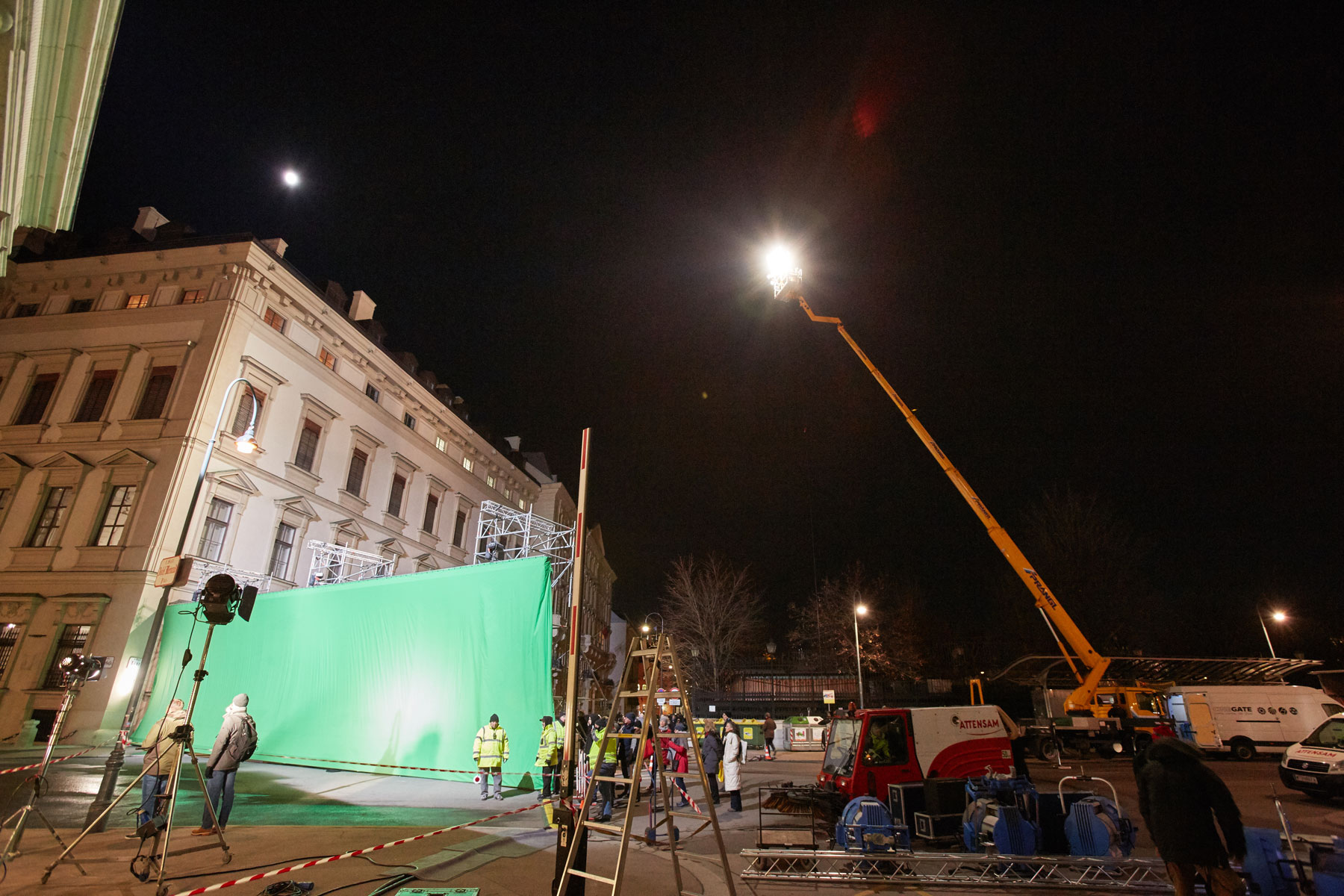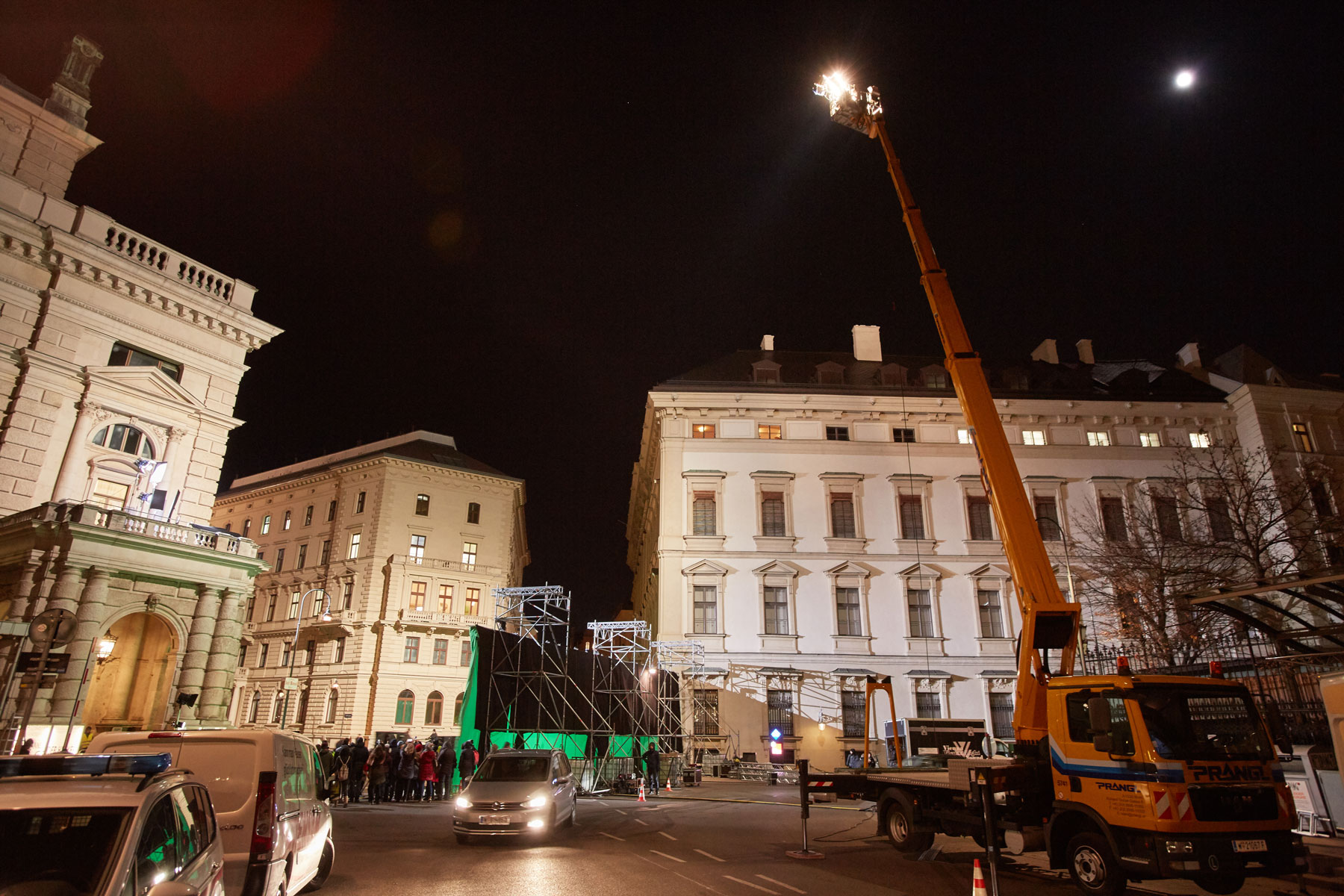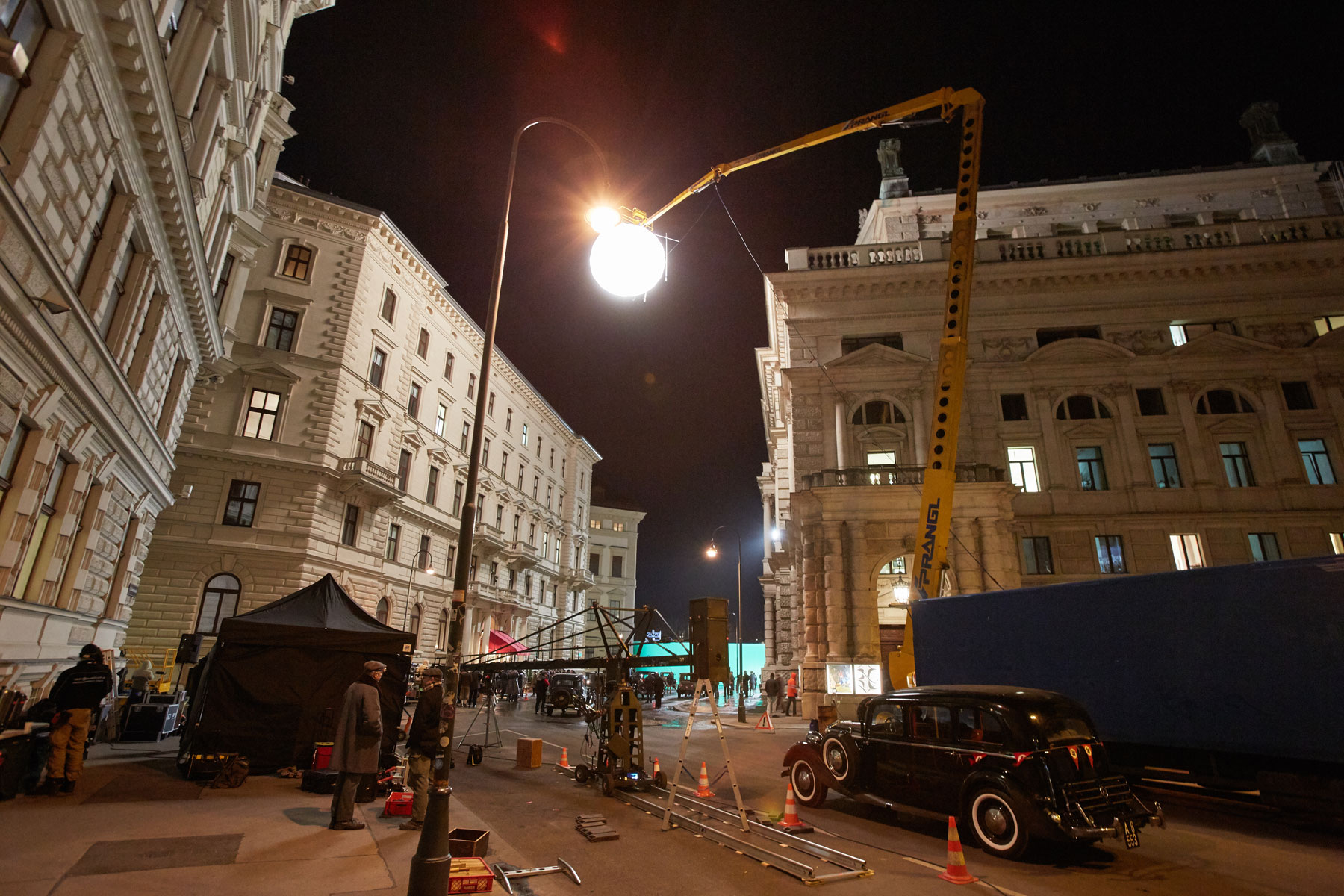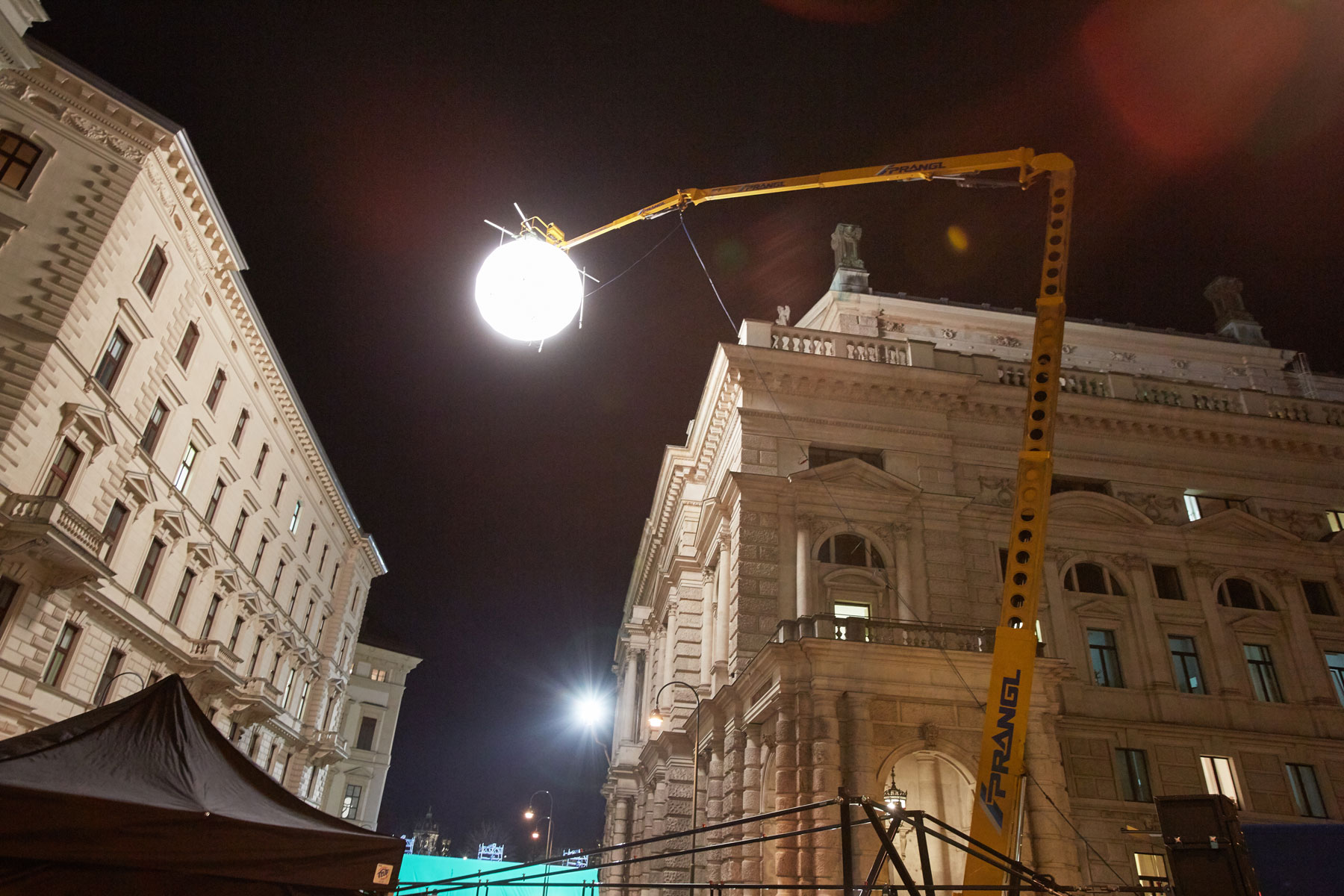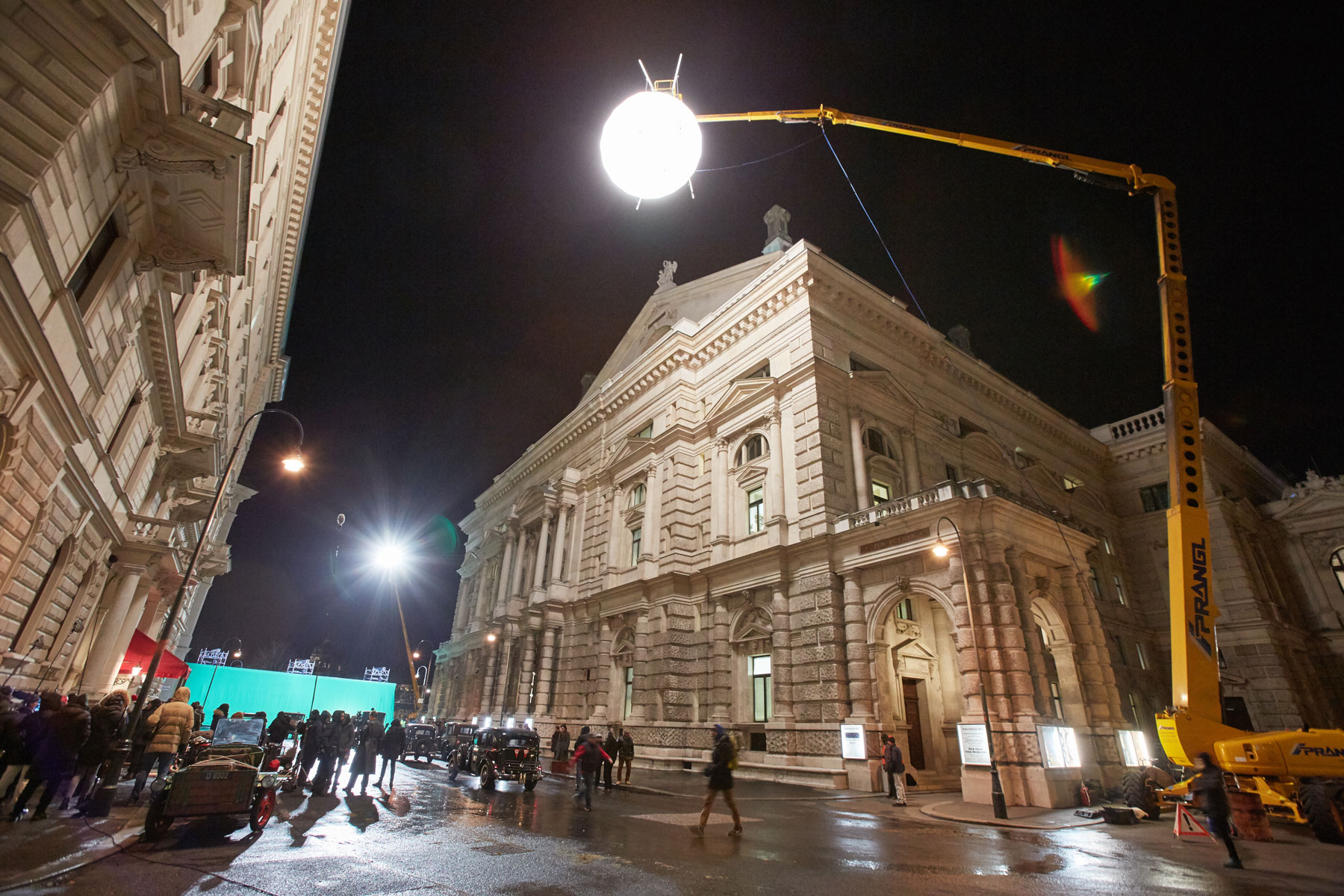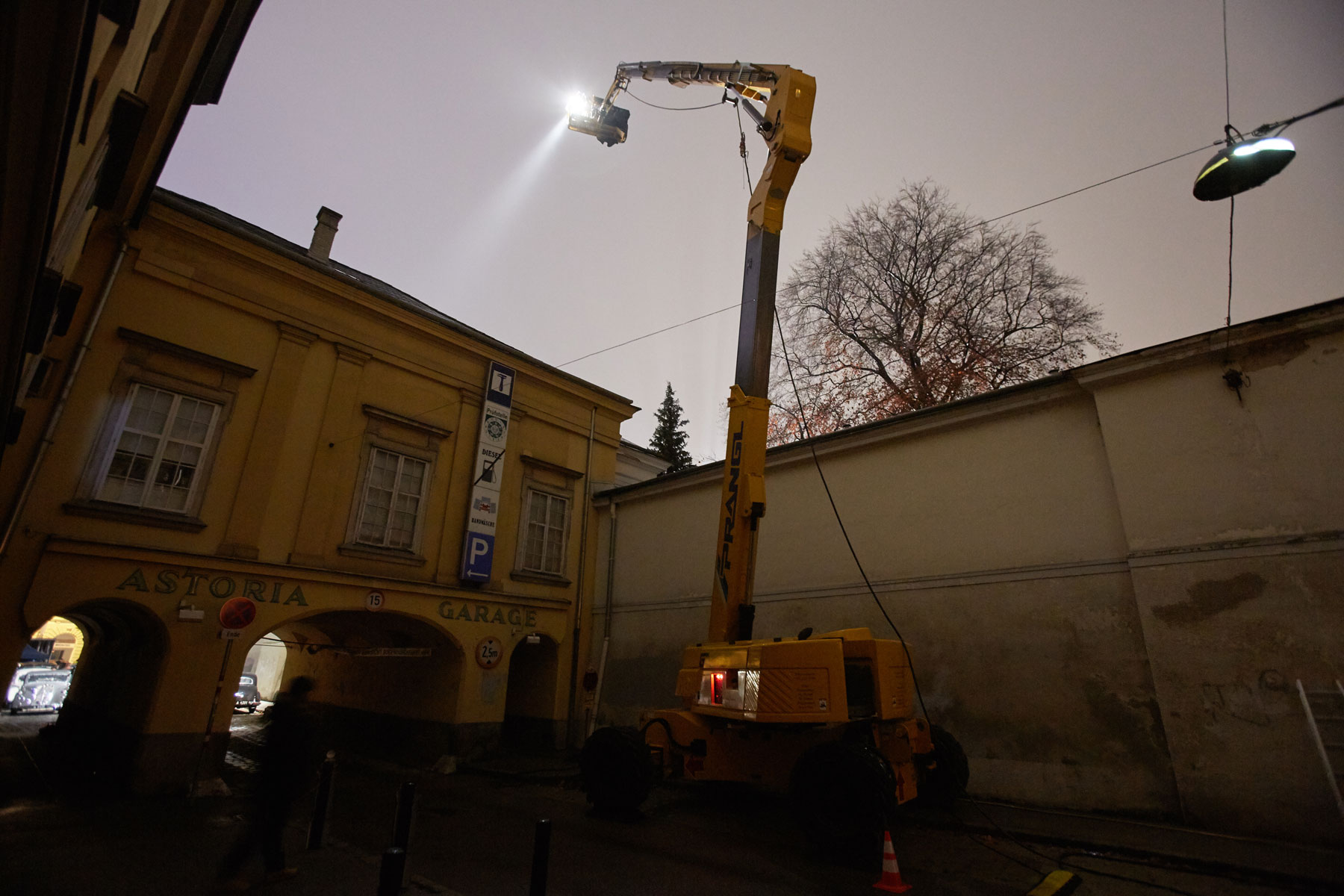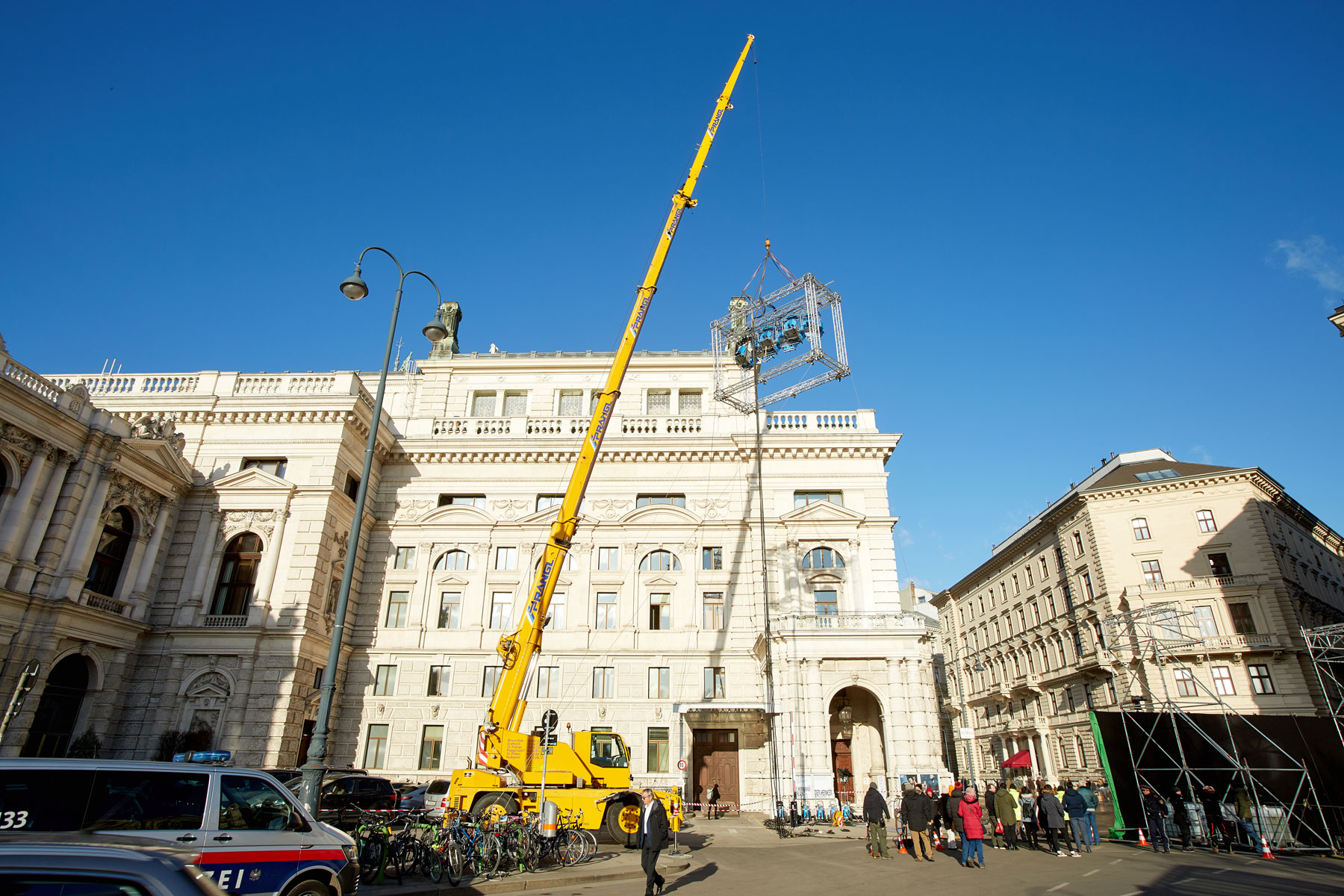 The challenge
Remake of "The Royal Game"
The first remake of Stefan Zweig's "The Royal Game" was recently filmed in Vienna city centre. The original with Curd Jürgens and Mario Adorf dates back to 1960. The novel about an Austrian lawyer who becomes a chess genius while imprisoned by the Gestapo is being remade for a German audience.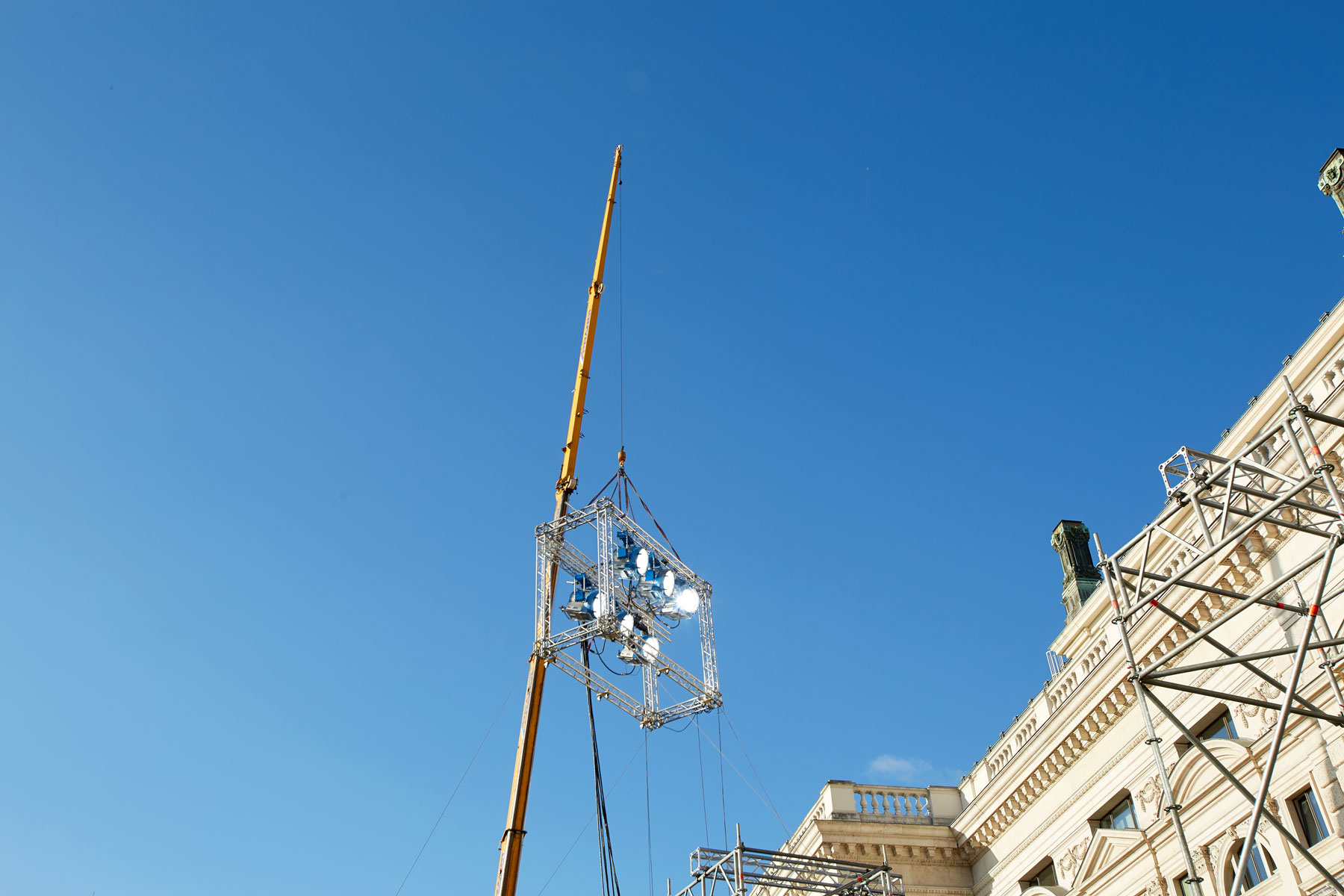 On-site selection of rental devices from Prangl
The preparations required the utmost secrecy. The actual filming locations then also had to be sealed off strictly. The first meetings with the lighting crew already took place in autumn 2019. The fact that we could discuss the different ideas in the new Prangl headquarters and then look at the equipment being considered straight away was a decisive advantage. This made everyone's job much easier.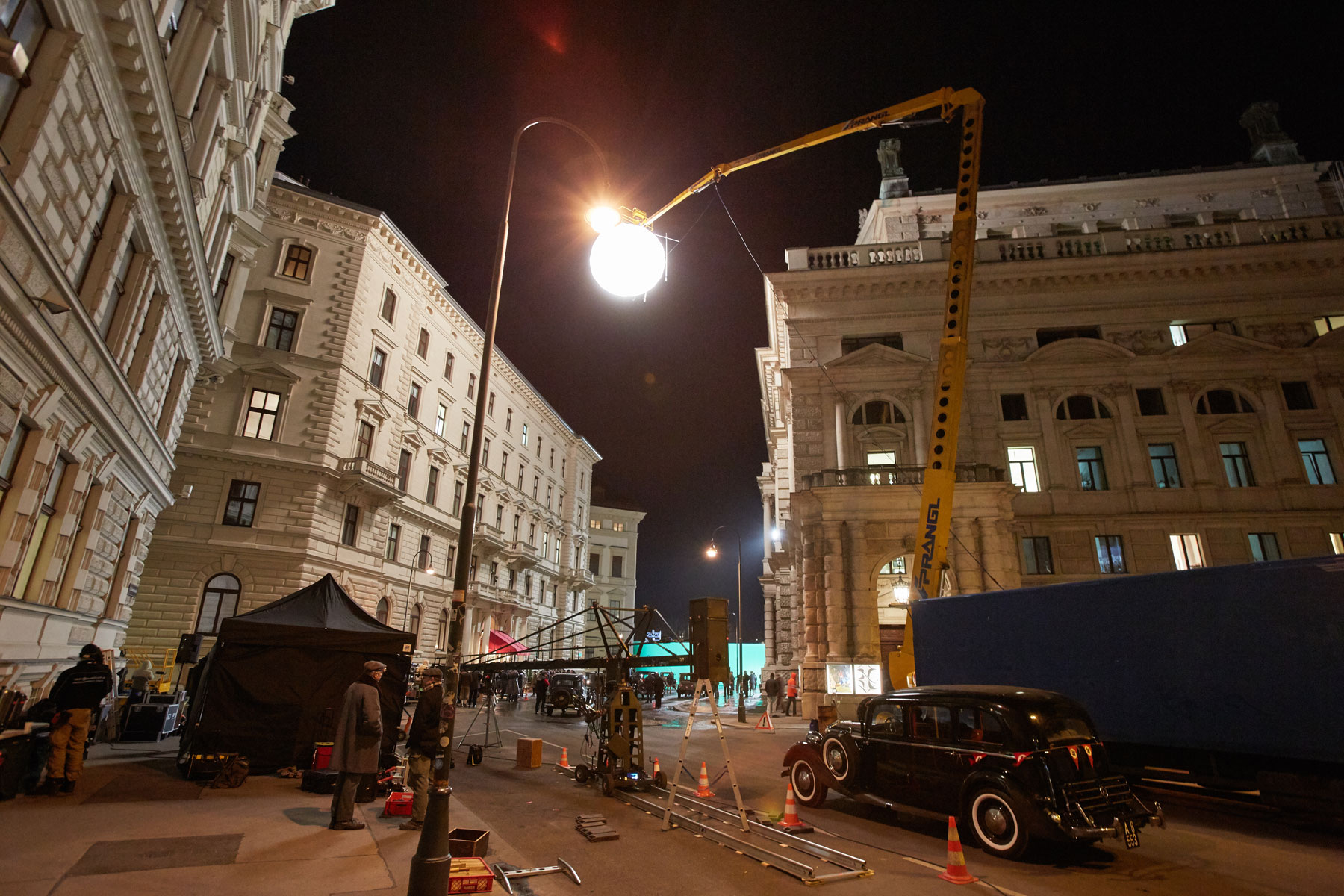 Careful preparation as the guarantee for success
Filming partly took place before Christmas. Due to the required roadblocks and parking restrictions, filming obviously posed strong competition to the Christmas markets. For this reason, it was virtually impossible to move the dates. Good planning by the Prangl experts and careful device selection from the comprehensive yellow fleet was even more important. This reassured the entire filming team.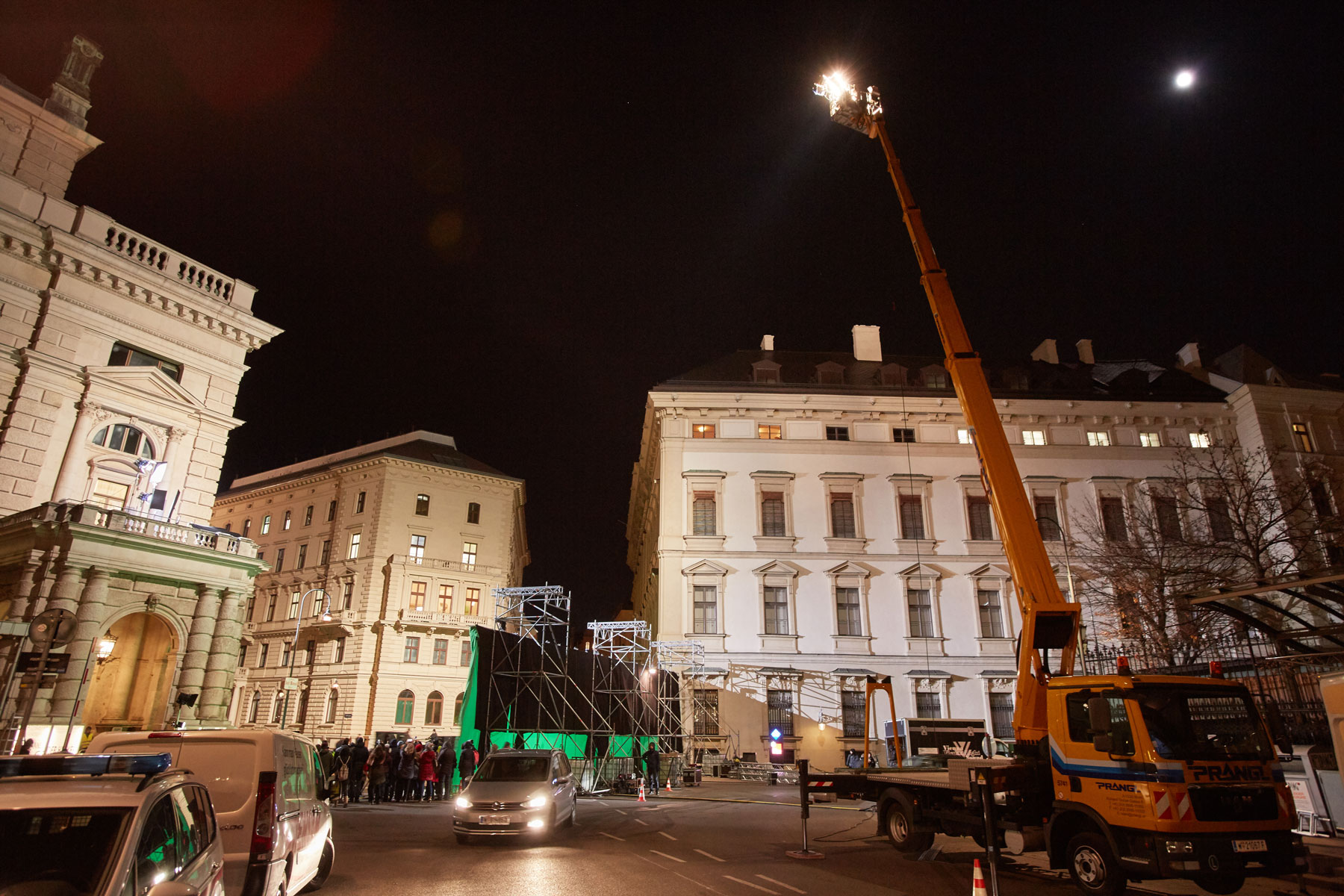 Ready for filming: Special crane and aerial work platforms
Careful organisation paid off: The required devices were always ready on time for night filming. A total of 12 machines (a 30 tonne special crane and 11 aerial work platforms of different types and classes) were provided on nine filming days. The filming work was seamless from a technical point of view: The finished production should be in cinemas at the start of 2021.