December 2020
Electric coils
It is not always the dimension of the load that makes a project special, but sometimes also the support of the customer with the complete range of our services.
Country:
Austria – Germany
City:
Leonding – St. Florian – Dickel
Date:
12.11.2020 – 30.04.2021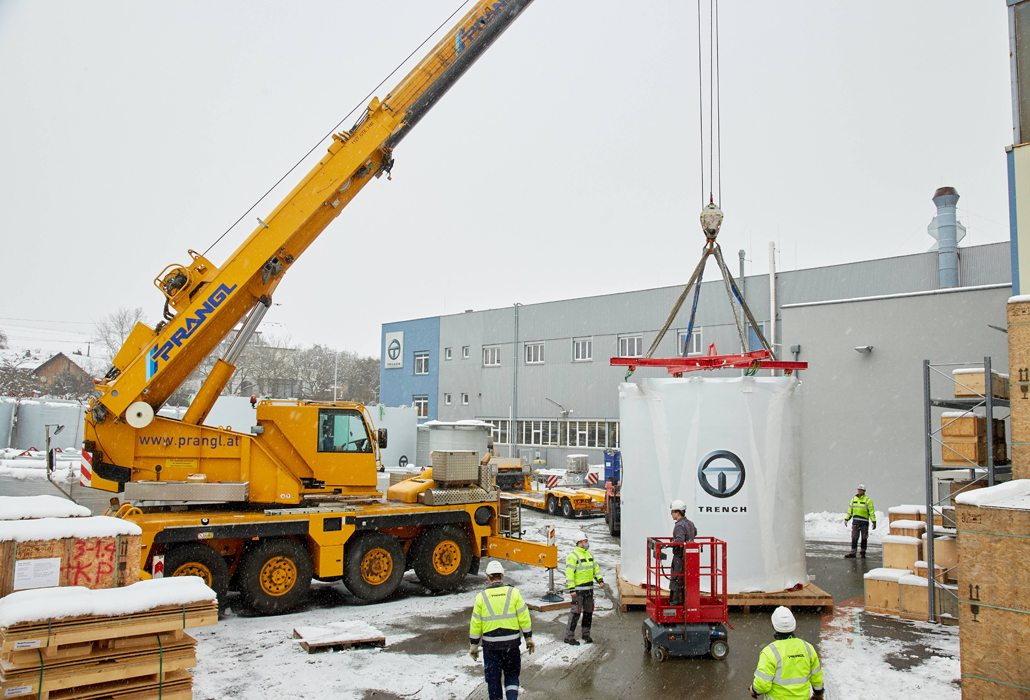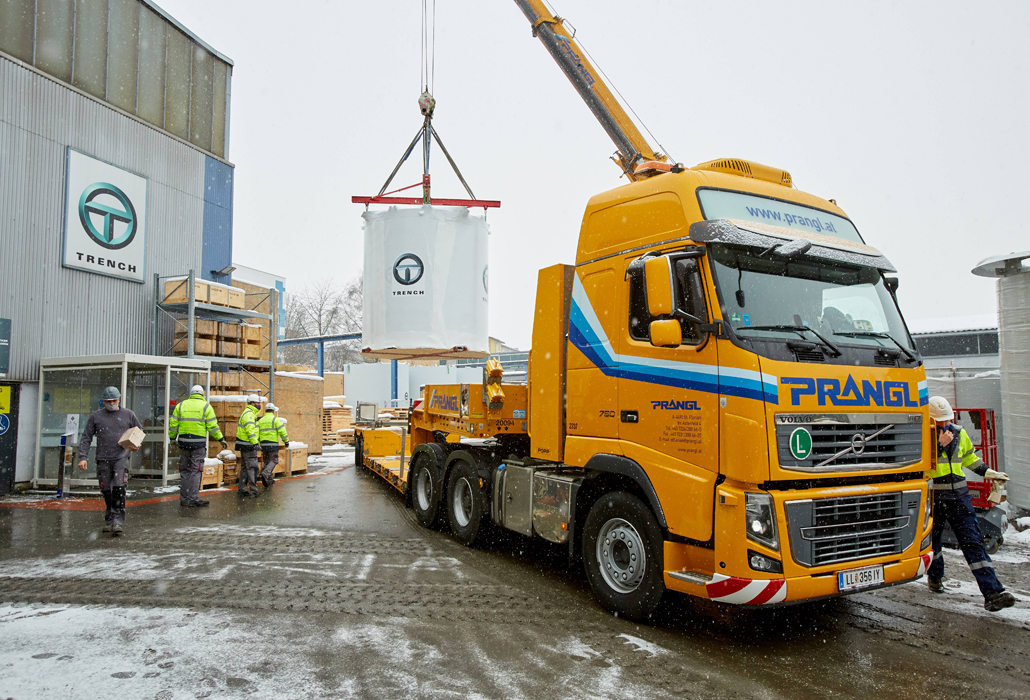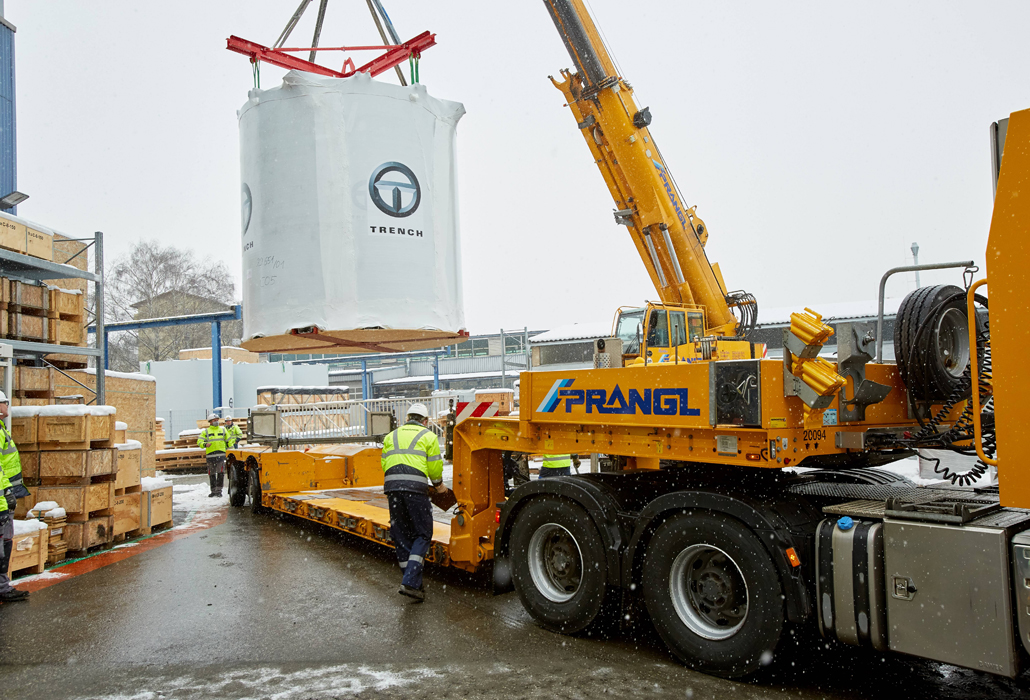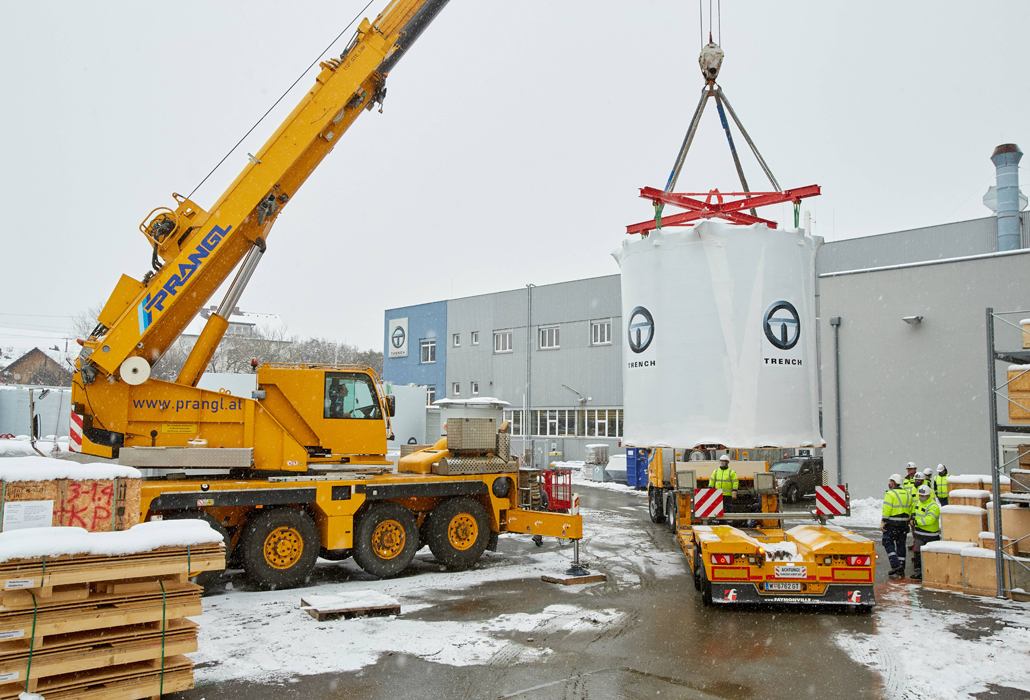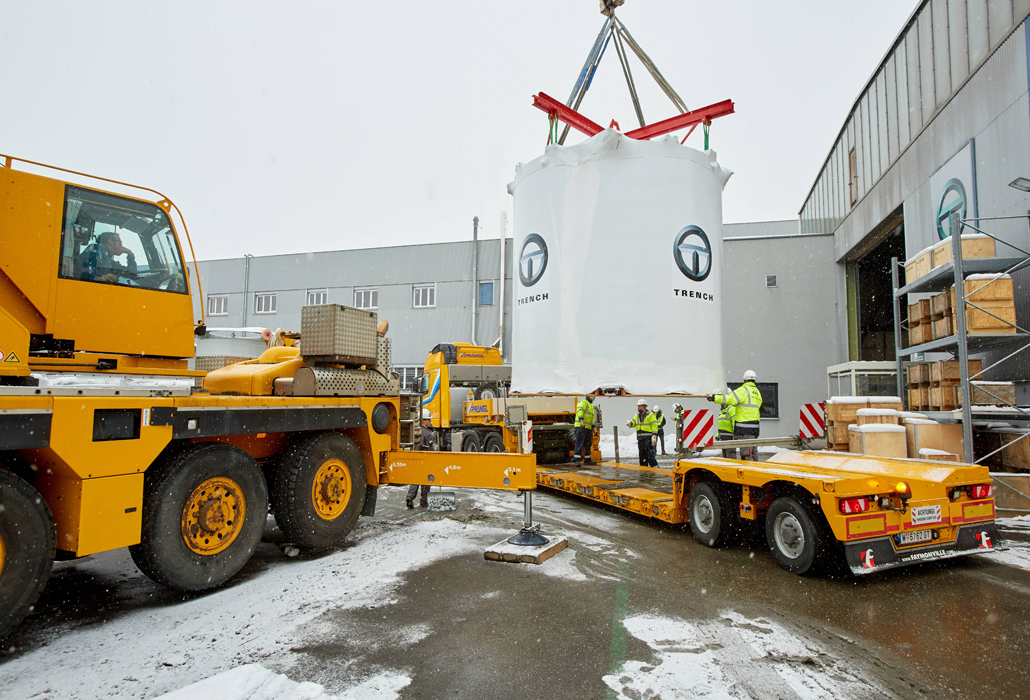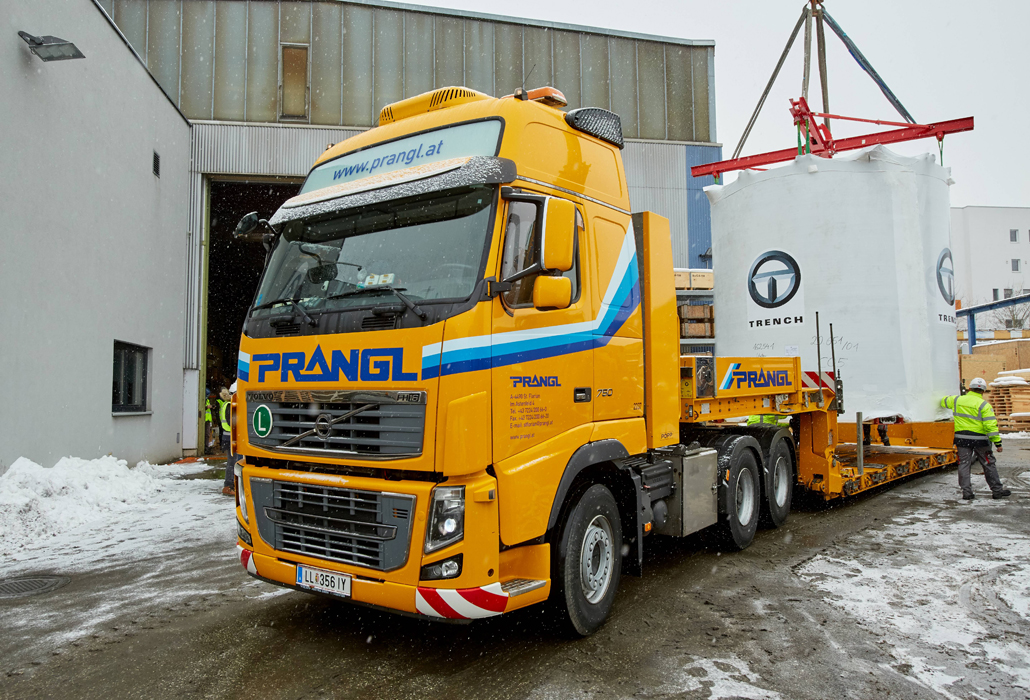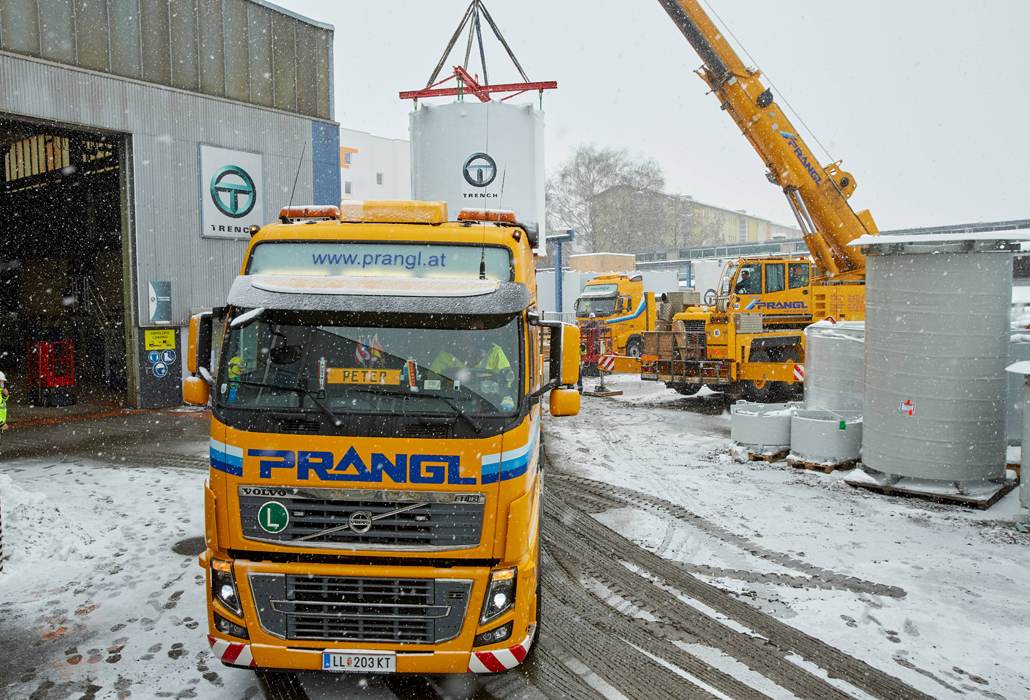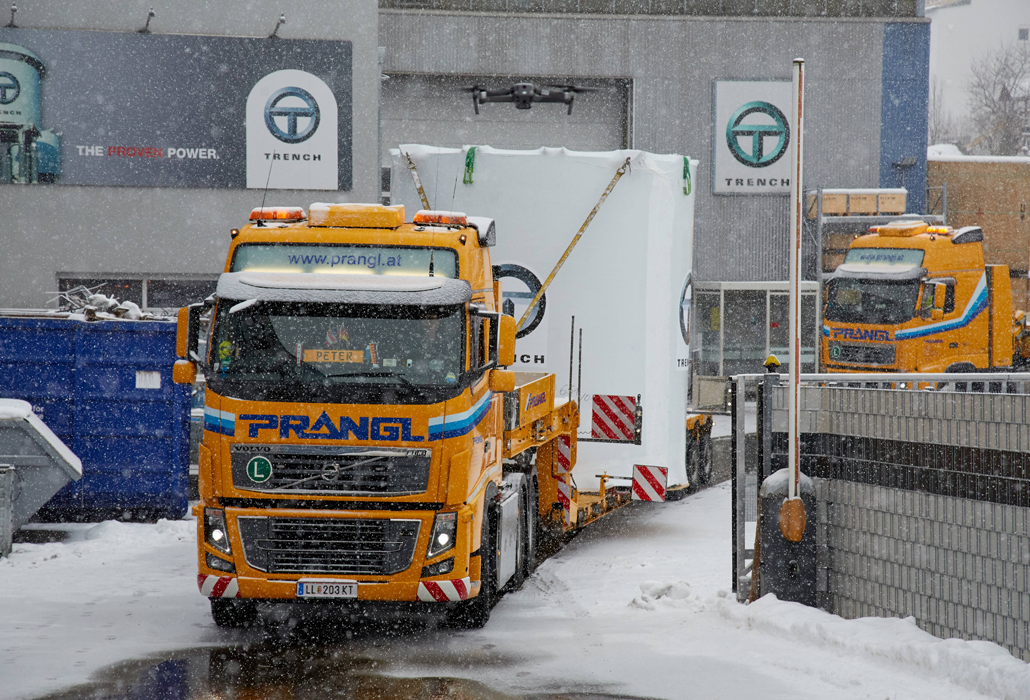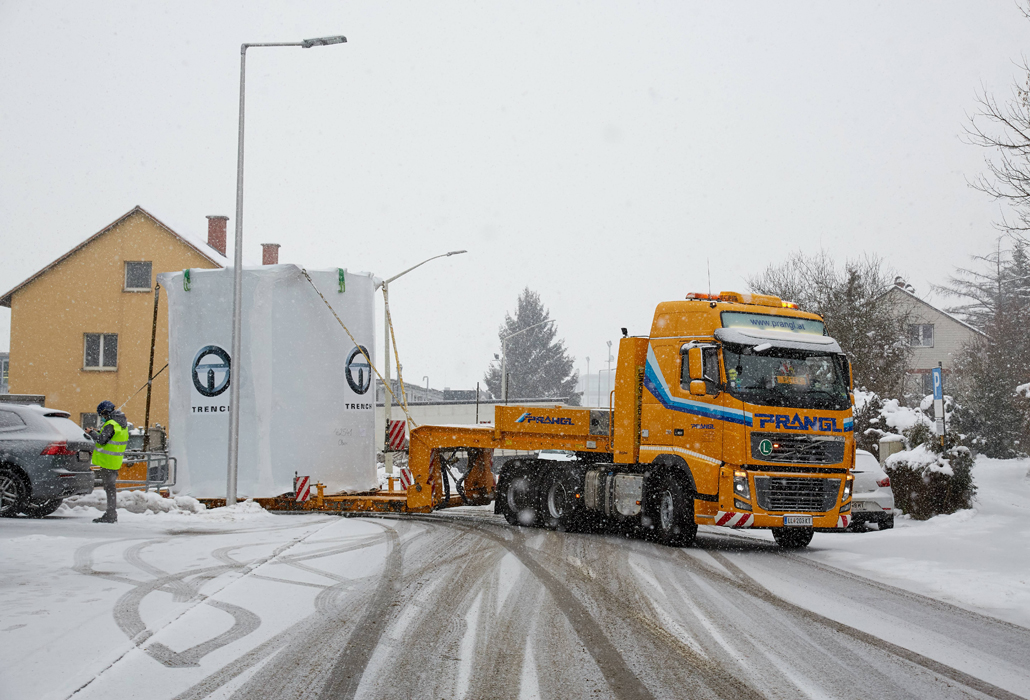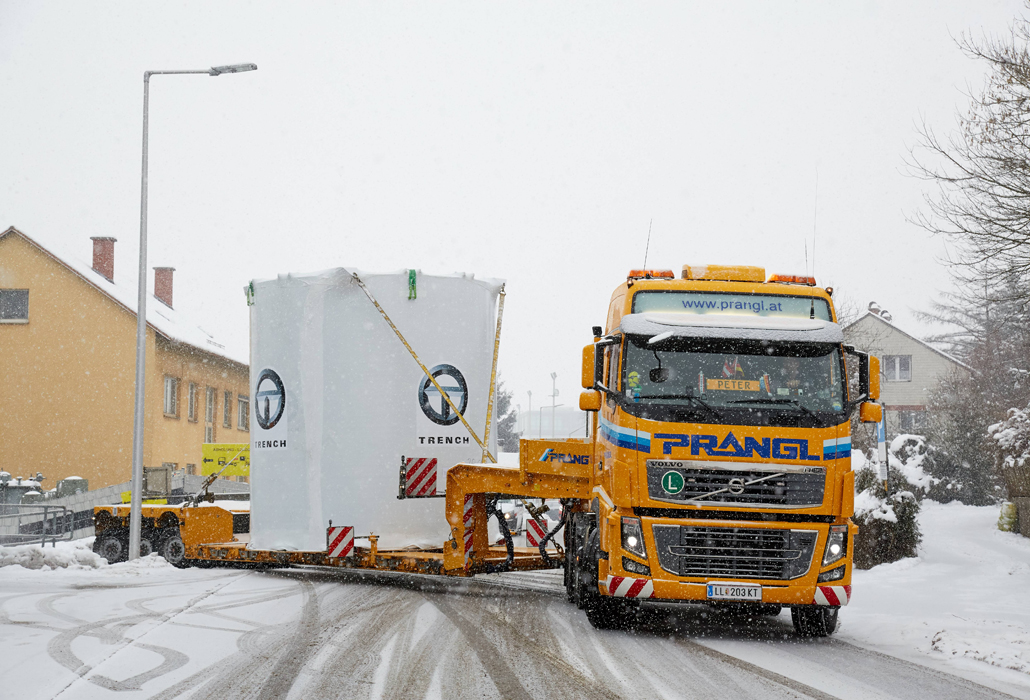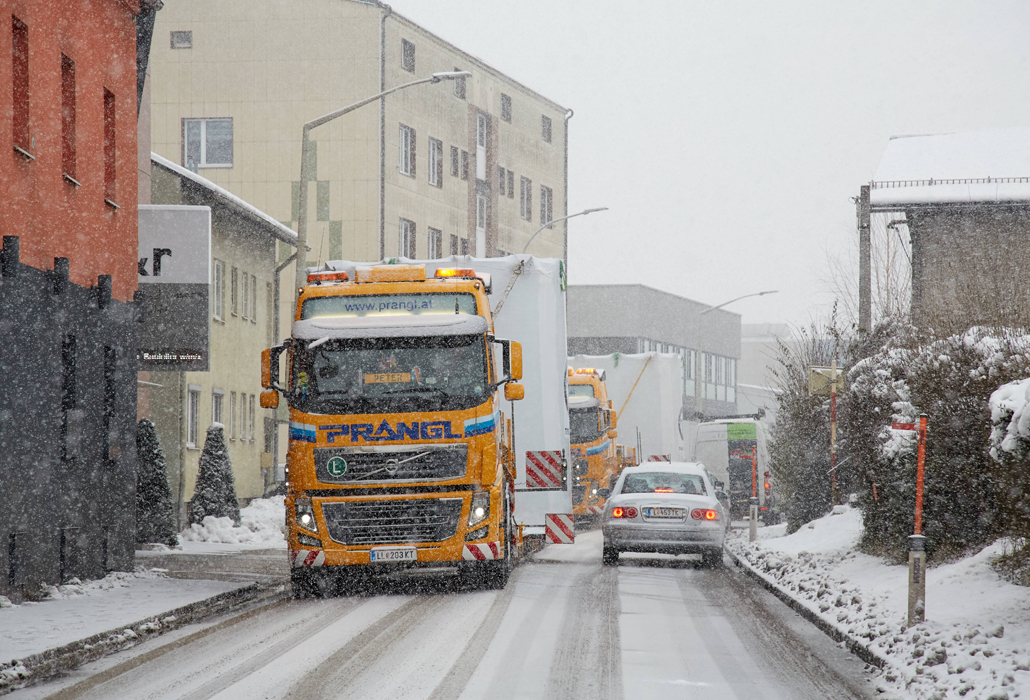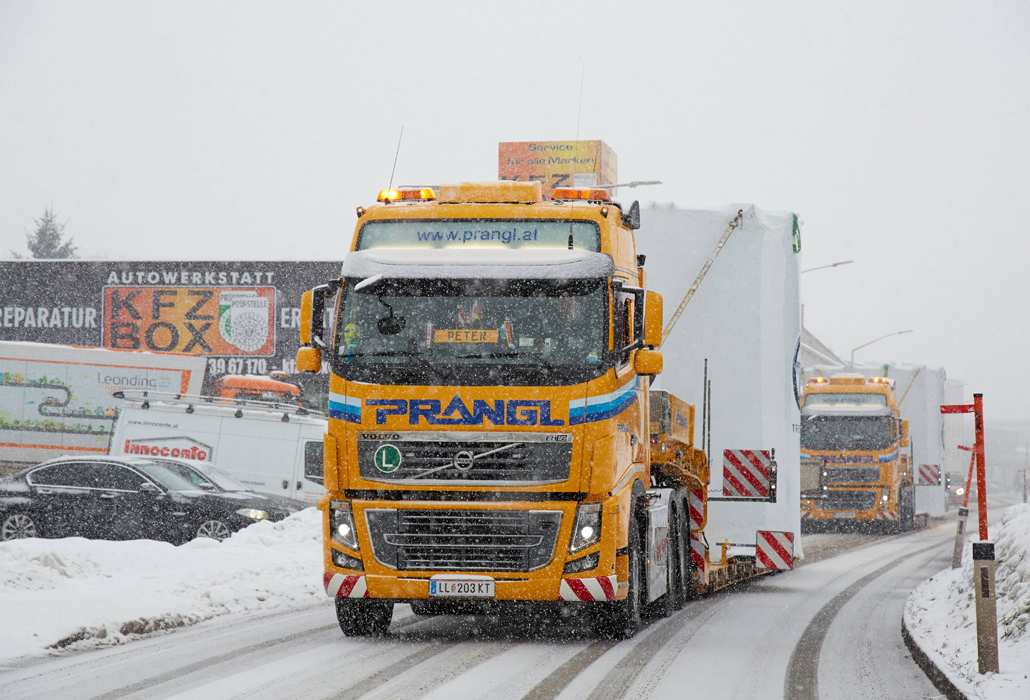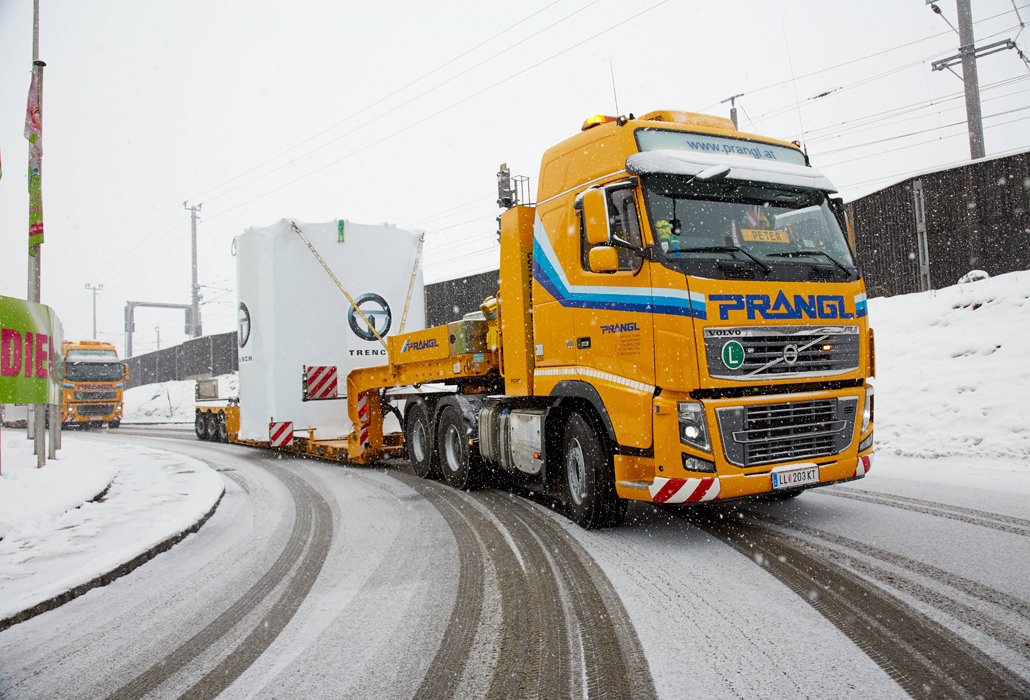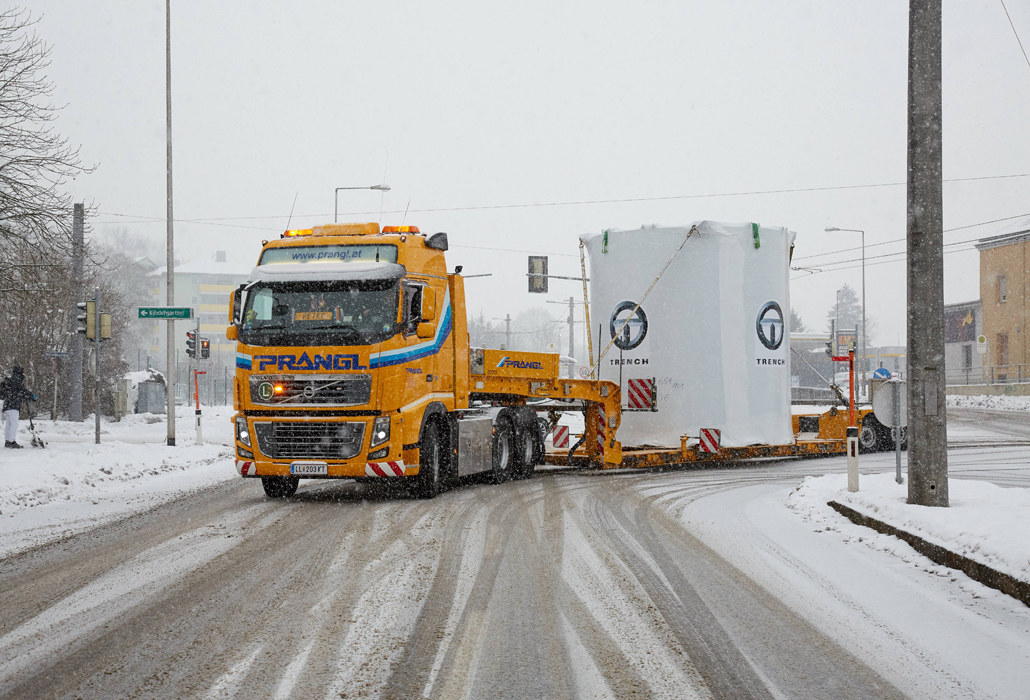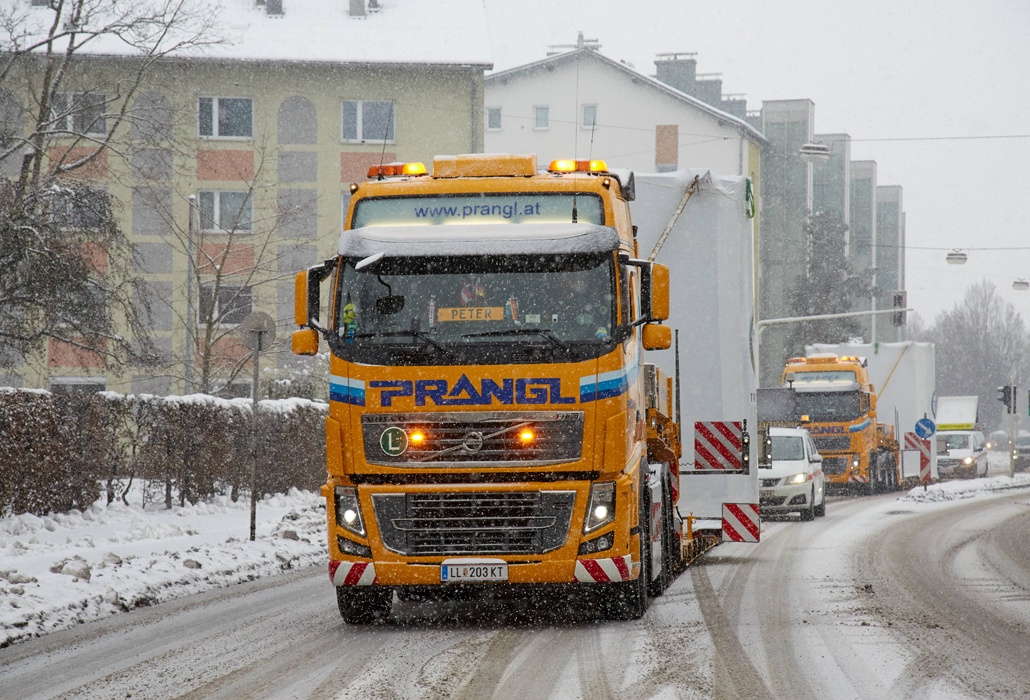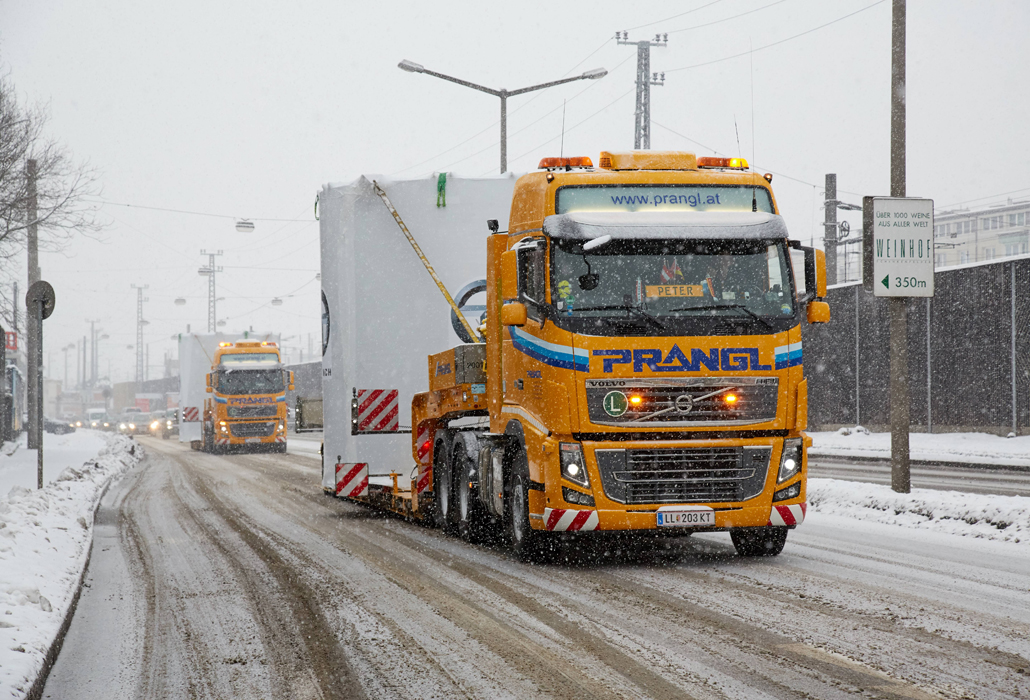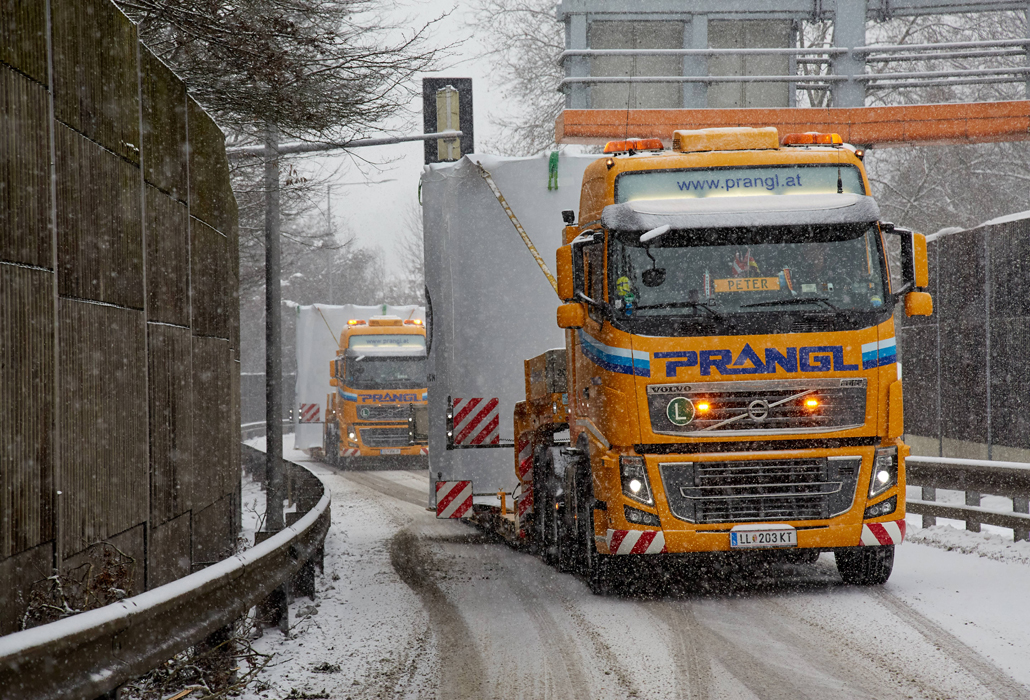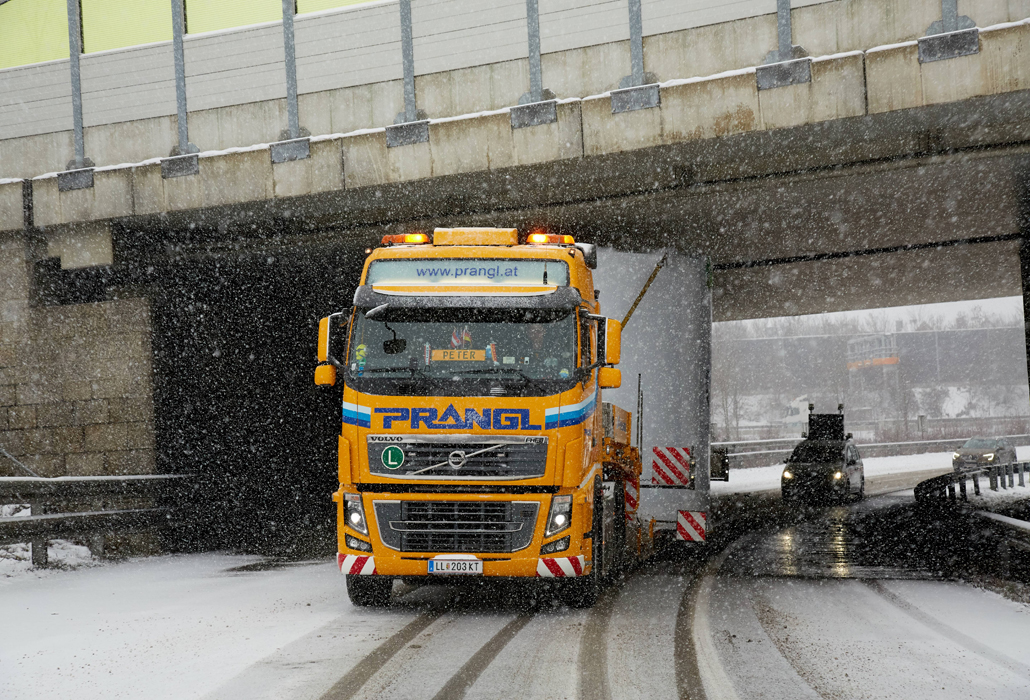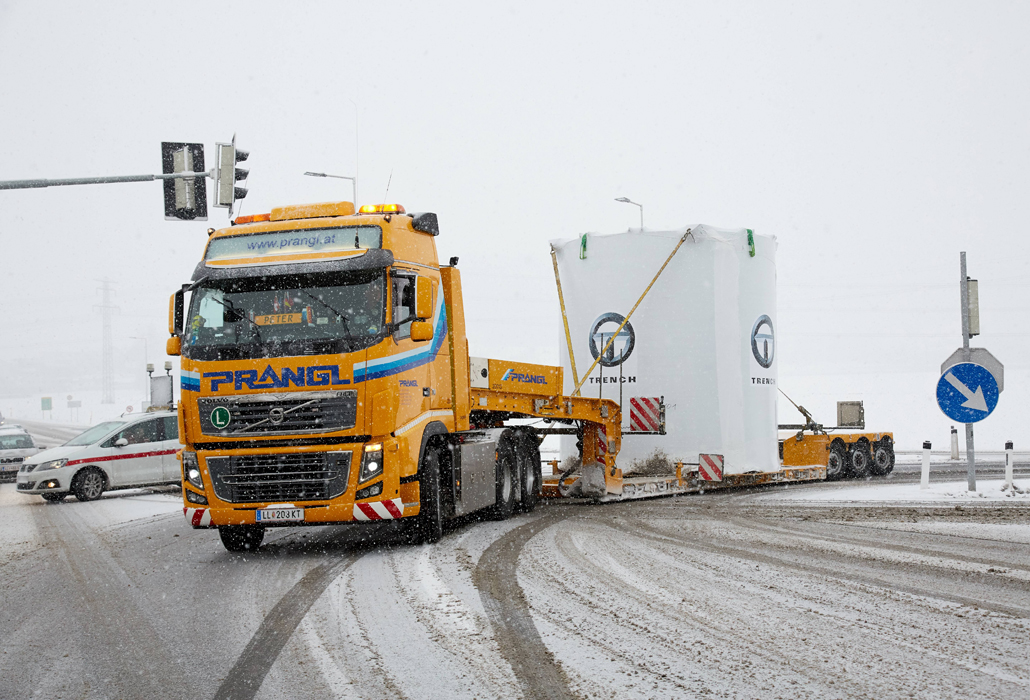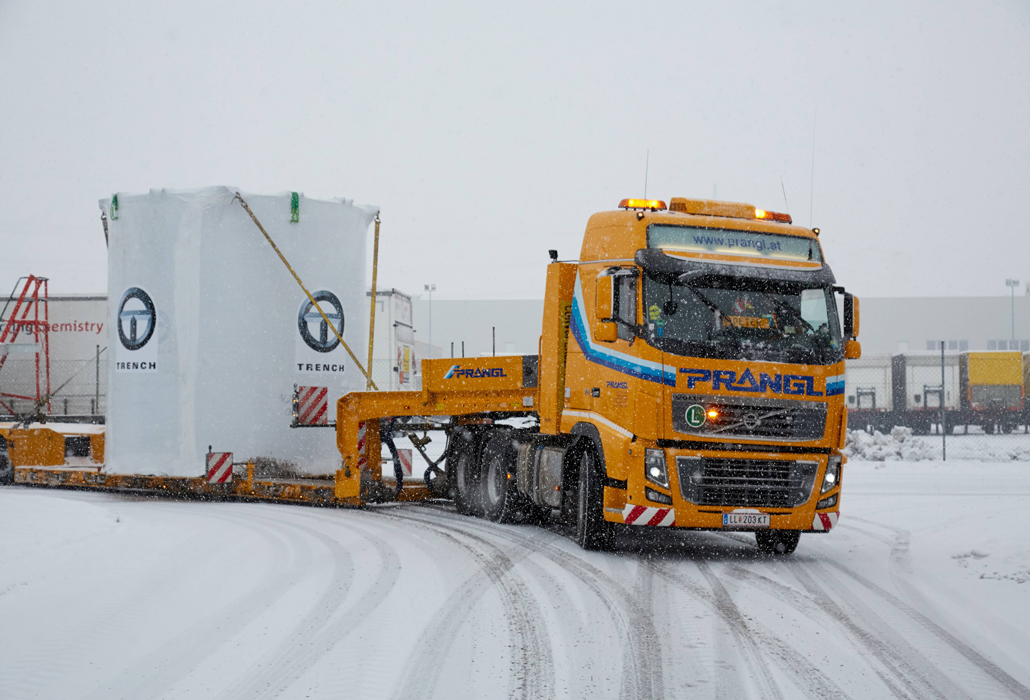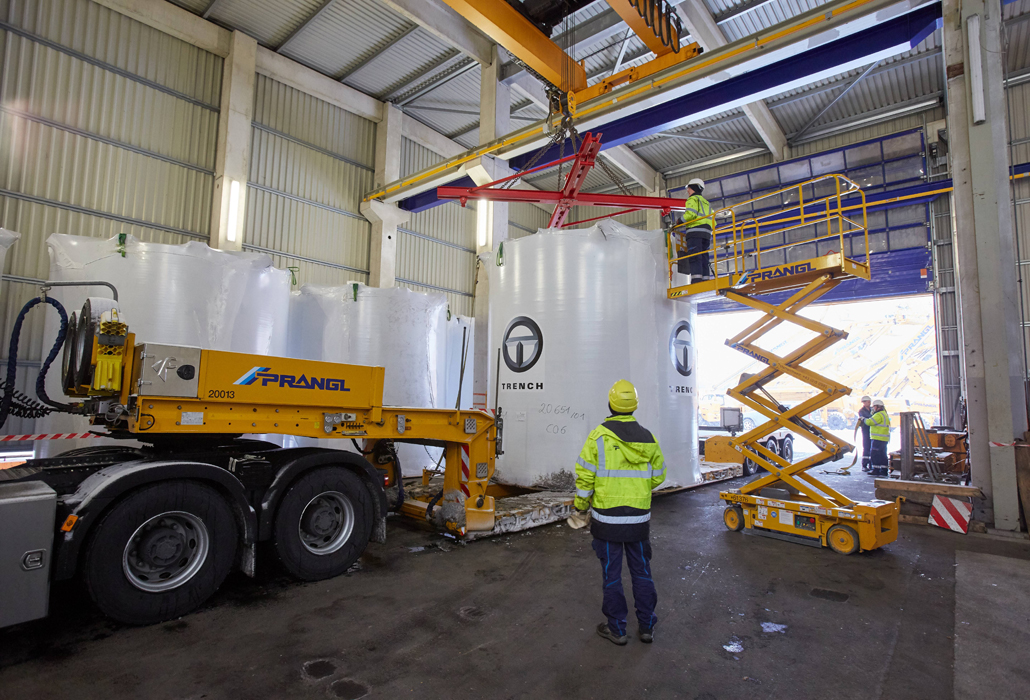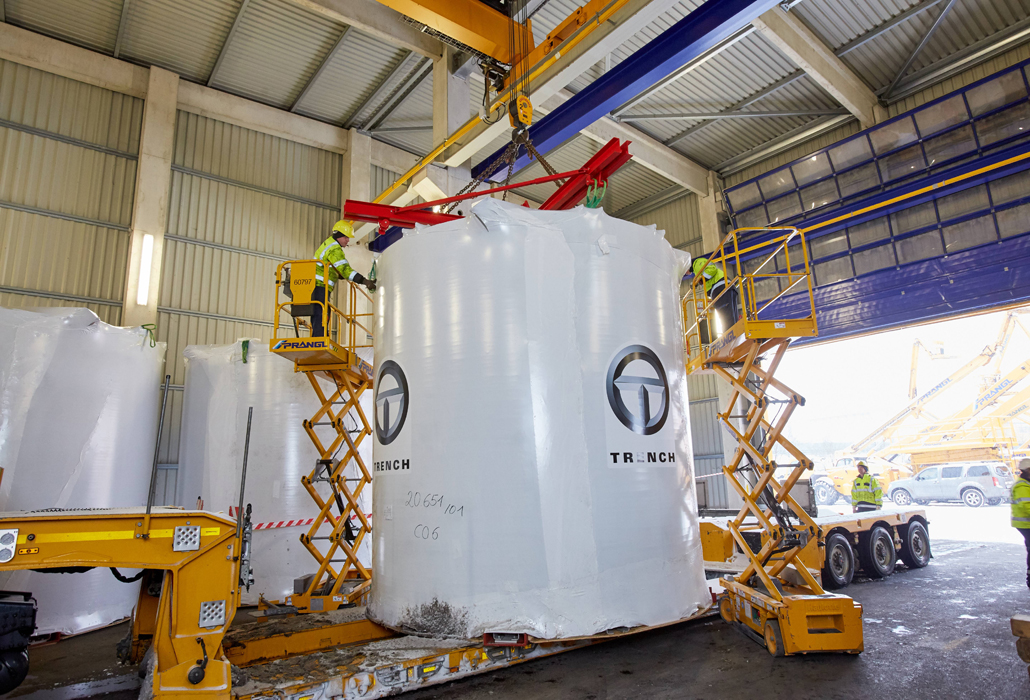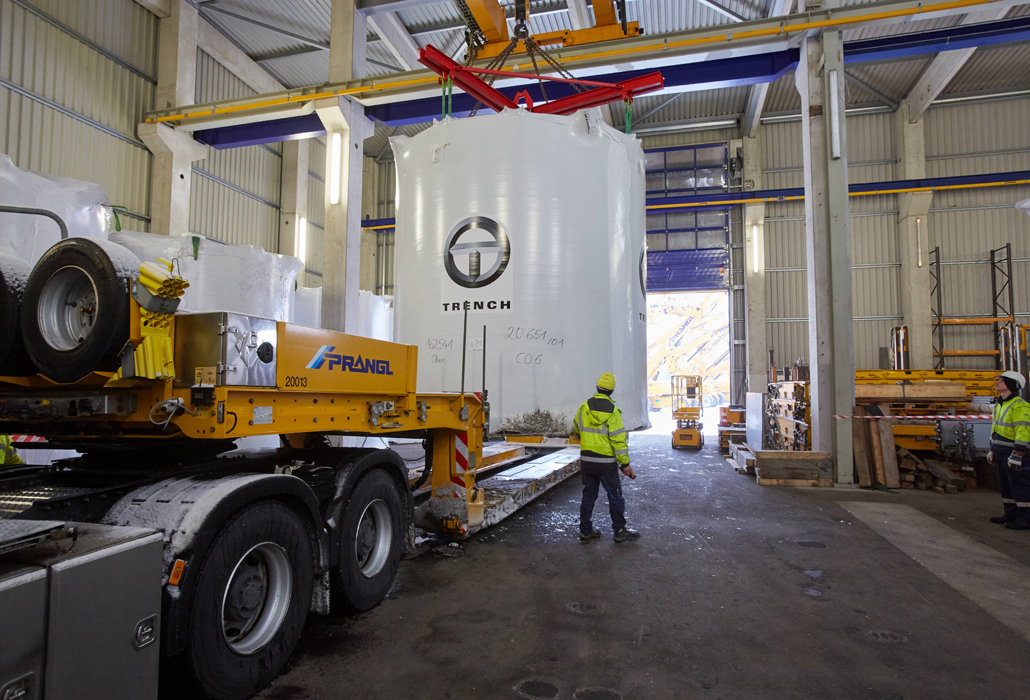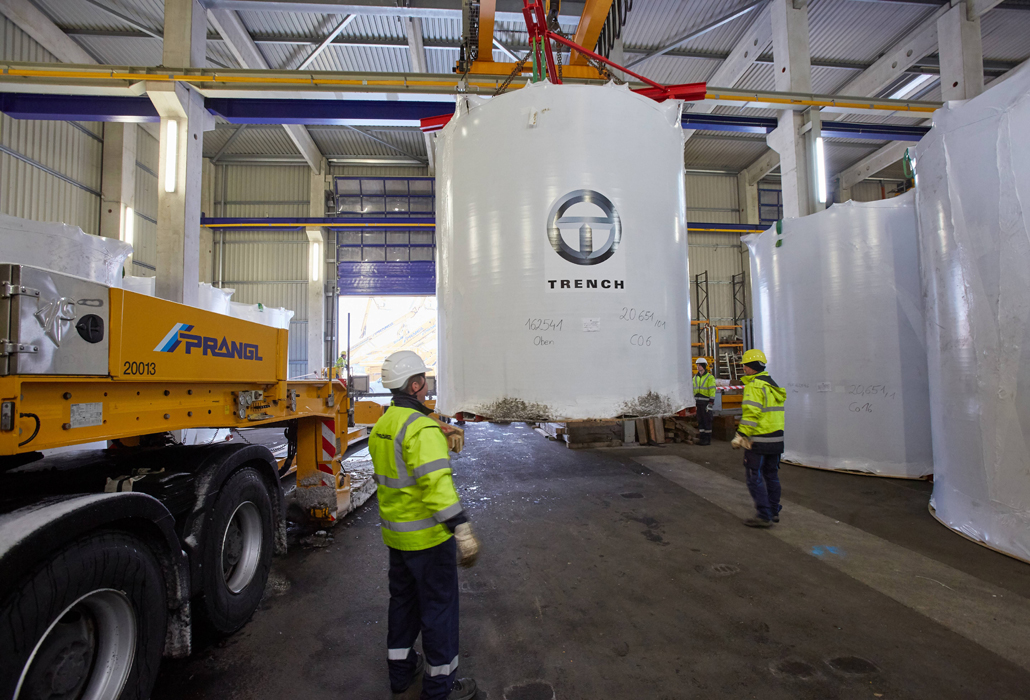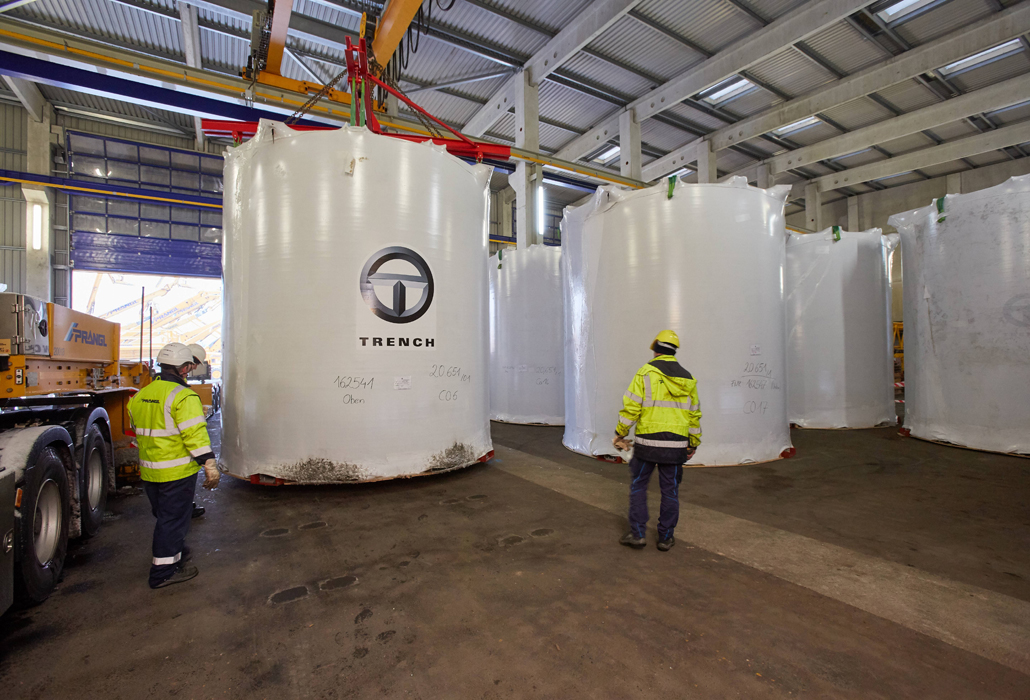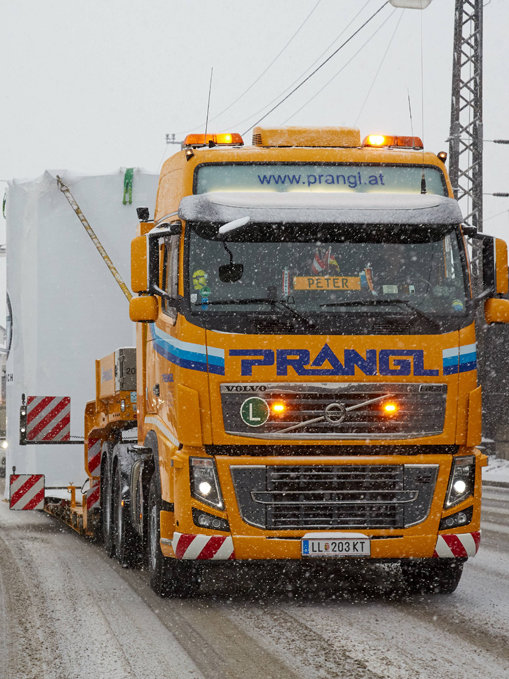 The challenge
Complete logistics
A total of 24 electric coils have to be loaded, temporarily stored, transported to Germany and brought in. Prangl has taken over the entire lifting, transport and insertion logistics.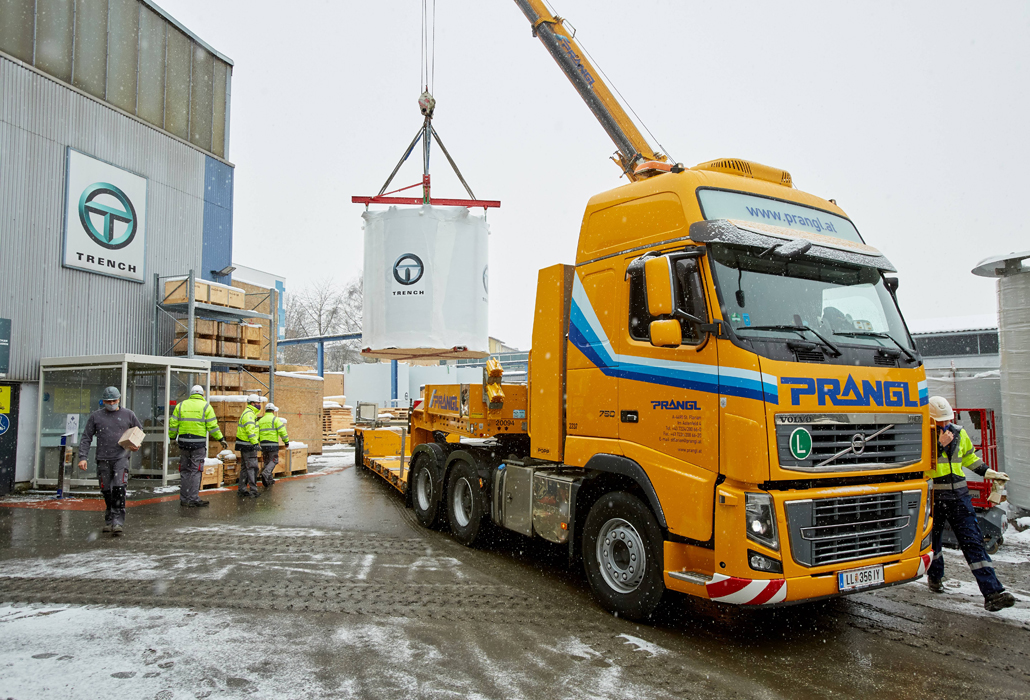 Loading by special crane
Before the electric coils were loaded onto the heavy duty transportation equipment, they first had to be dismantled indoors. Before being loaded, each coil has to go on a test stand, which is located in a 20 metre high hall. In order to be able to manoeuvre the coils there safely, a 70-tonne special crane was used. This is characterised by its particularly compact dimensions and is therefore ideal for indoor use. The coils were dismantled from the test stand in the hall and packed, then taken outside to be lifted onto the special transport.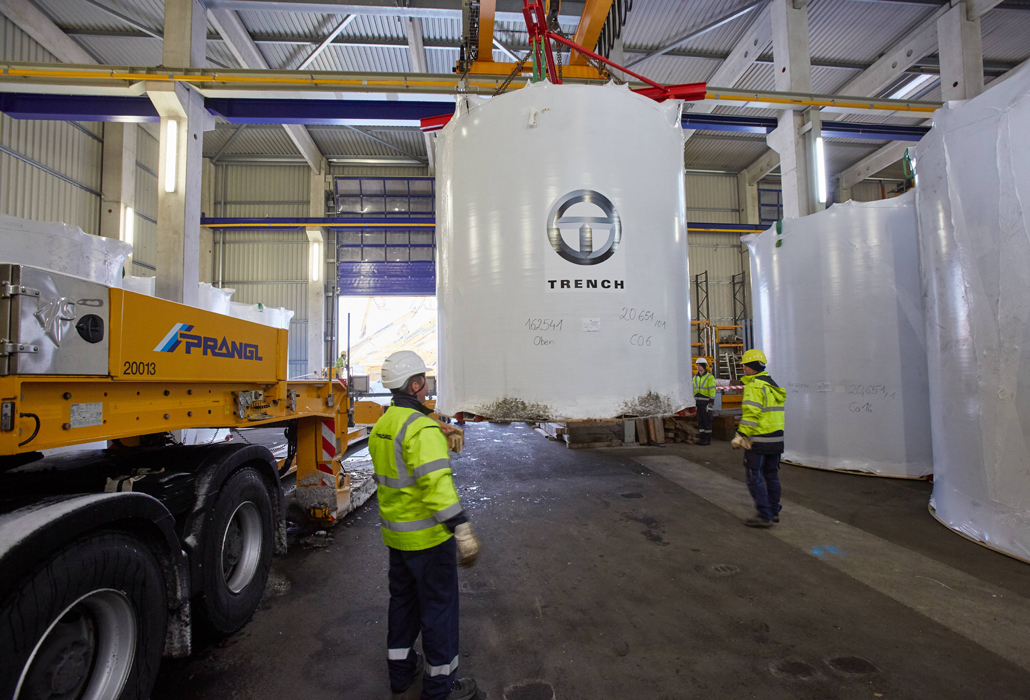 Transport and interim storage
After loading, the 13-tonne, 4-metre-wide and 4.2-metre-high spools were transported to the Prangl depot in St. Florian. To do this, 3-axle tractors with 3- or 2-axle low-bed semi-trailers were used. At the Prangl location in Upper Austria, the components were unloaded using an indoor crane and stored temporarily until onward transport. In this case, the all-embracing total package was responsible for awarding the contract to Prangl. It is possible that the Prangl team will be responsible for bringing the product to Germany.