August 2016
Petrul wind farm
Prangl has been entrusted with the entire logistics and construction process on another alpine wind farm.
Date:
April 2016 – September 2016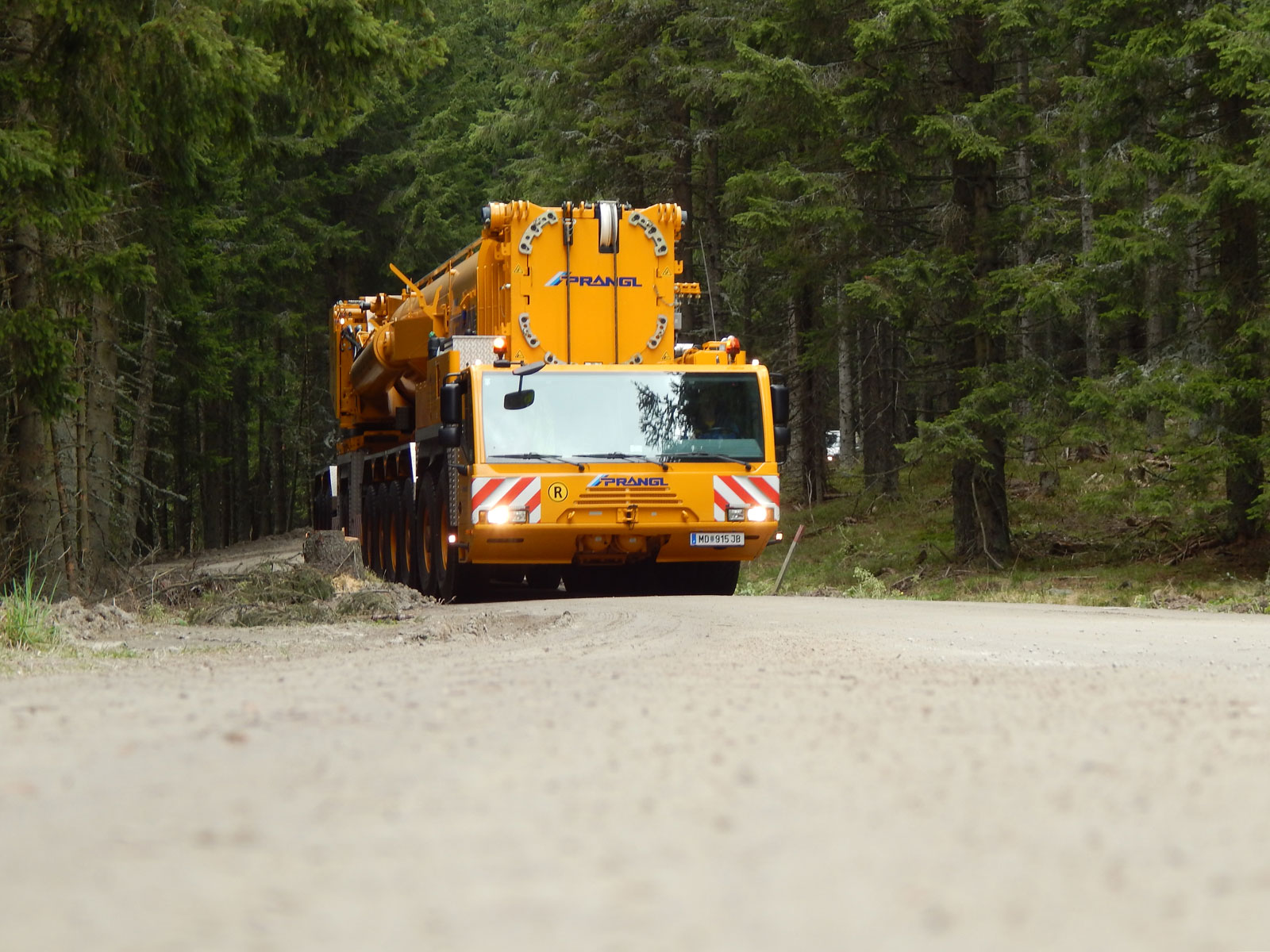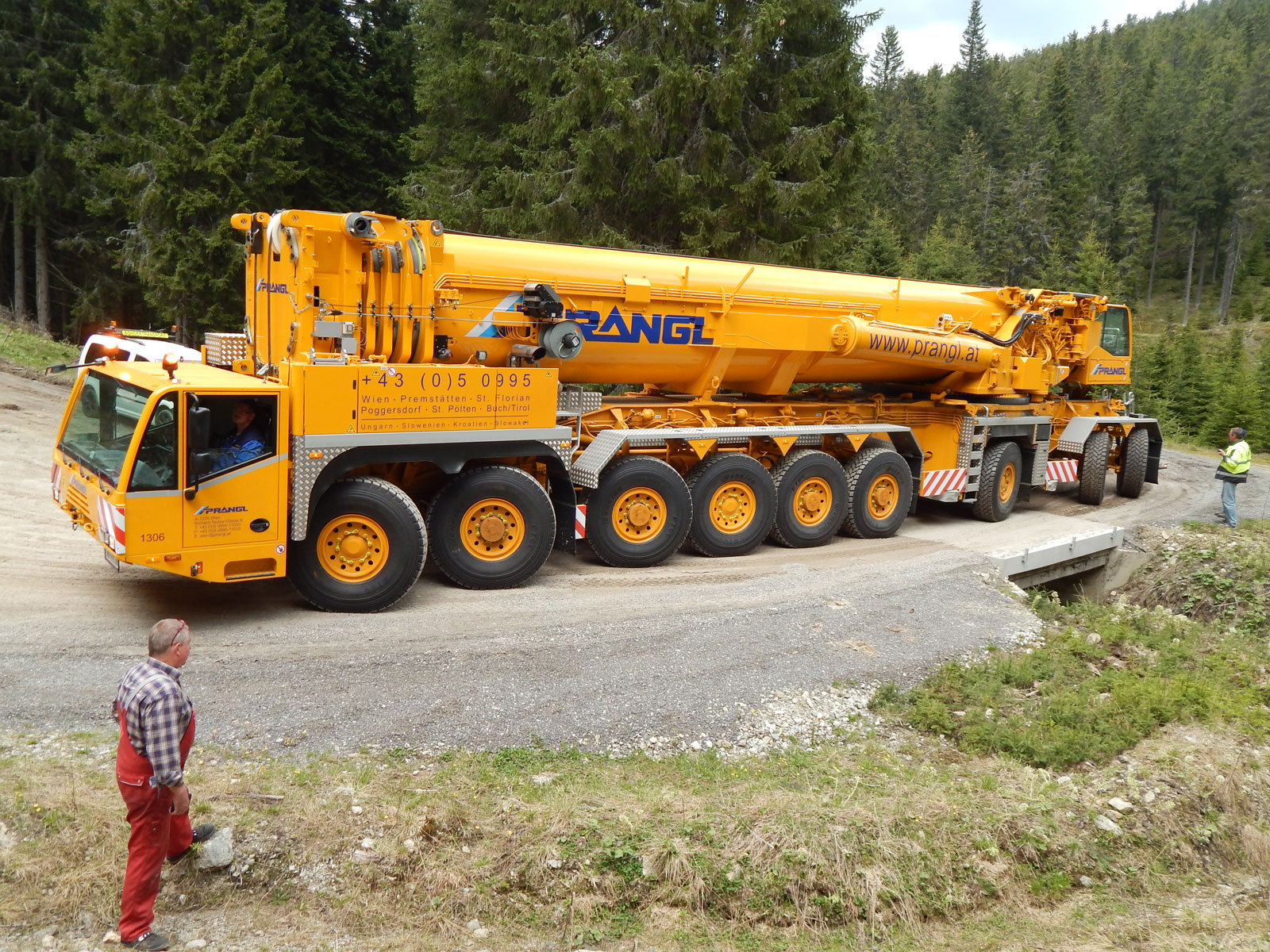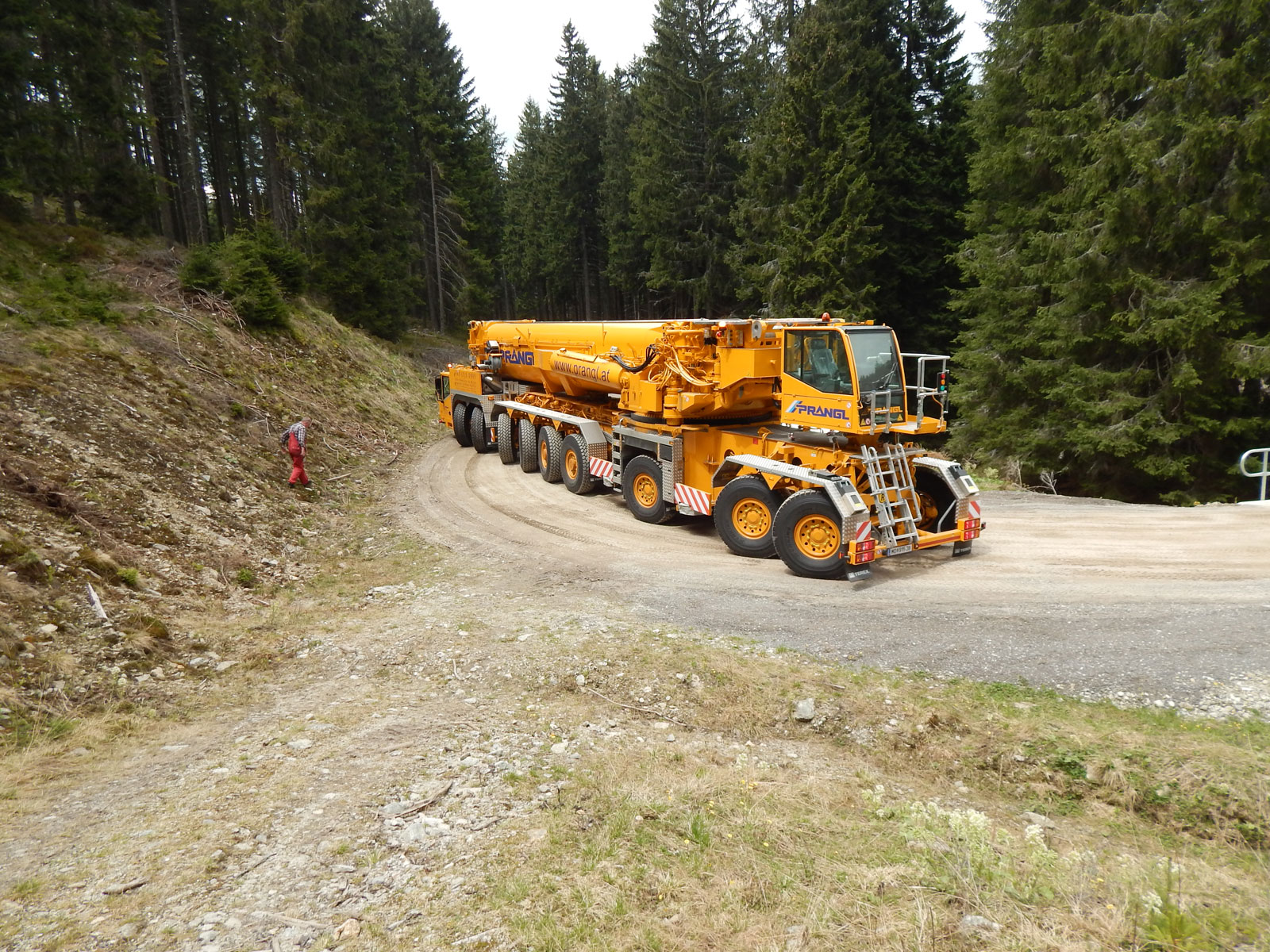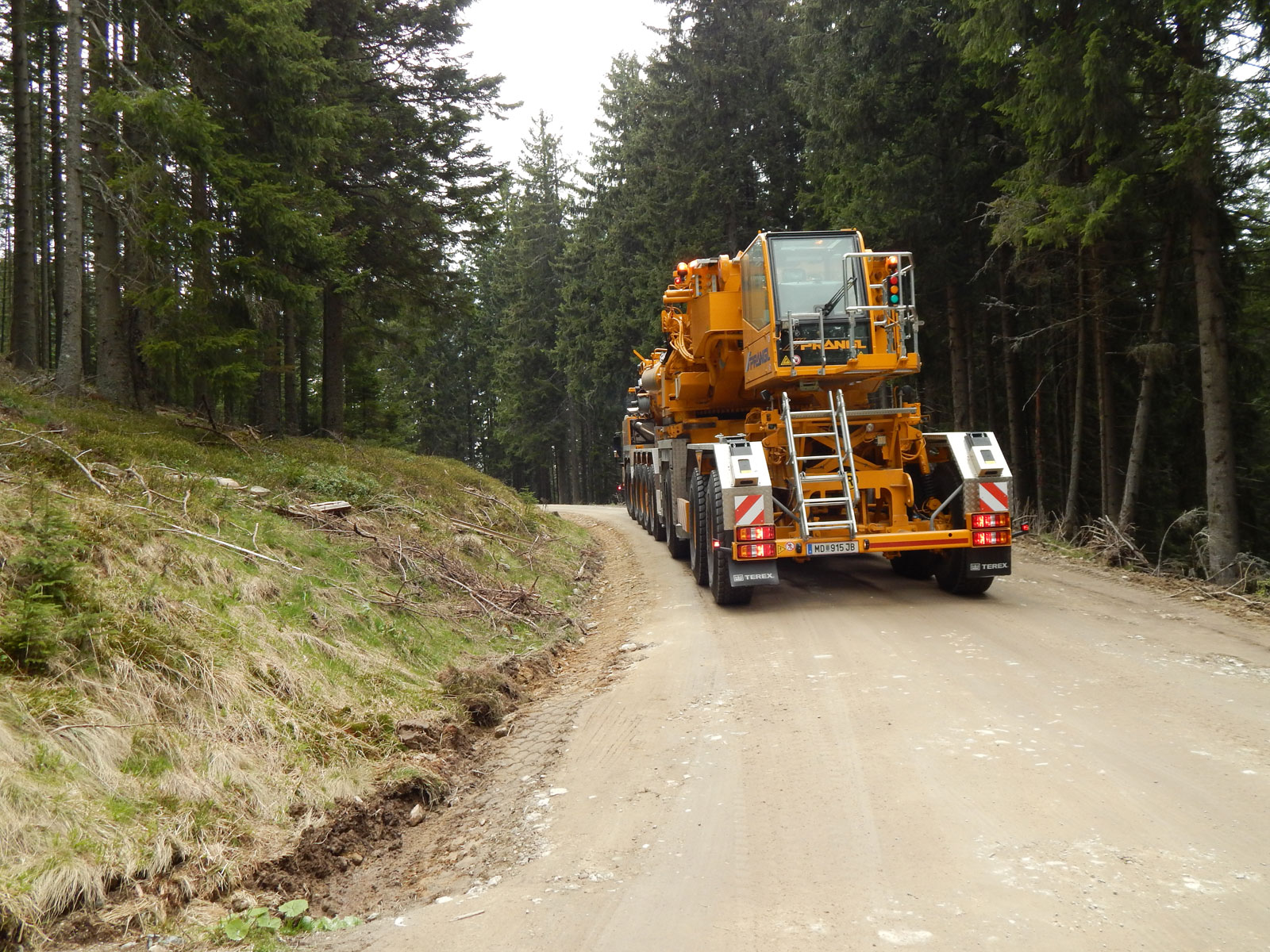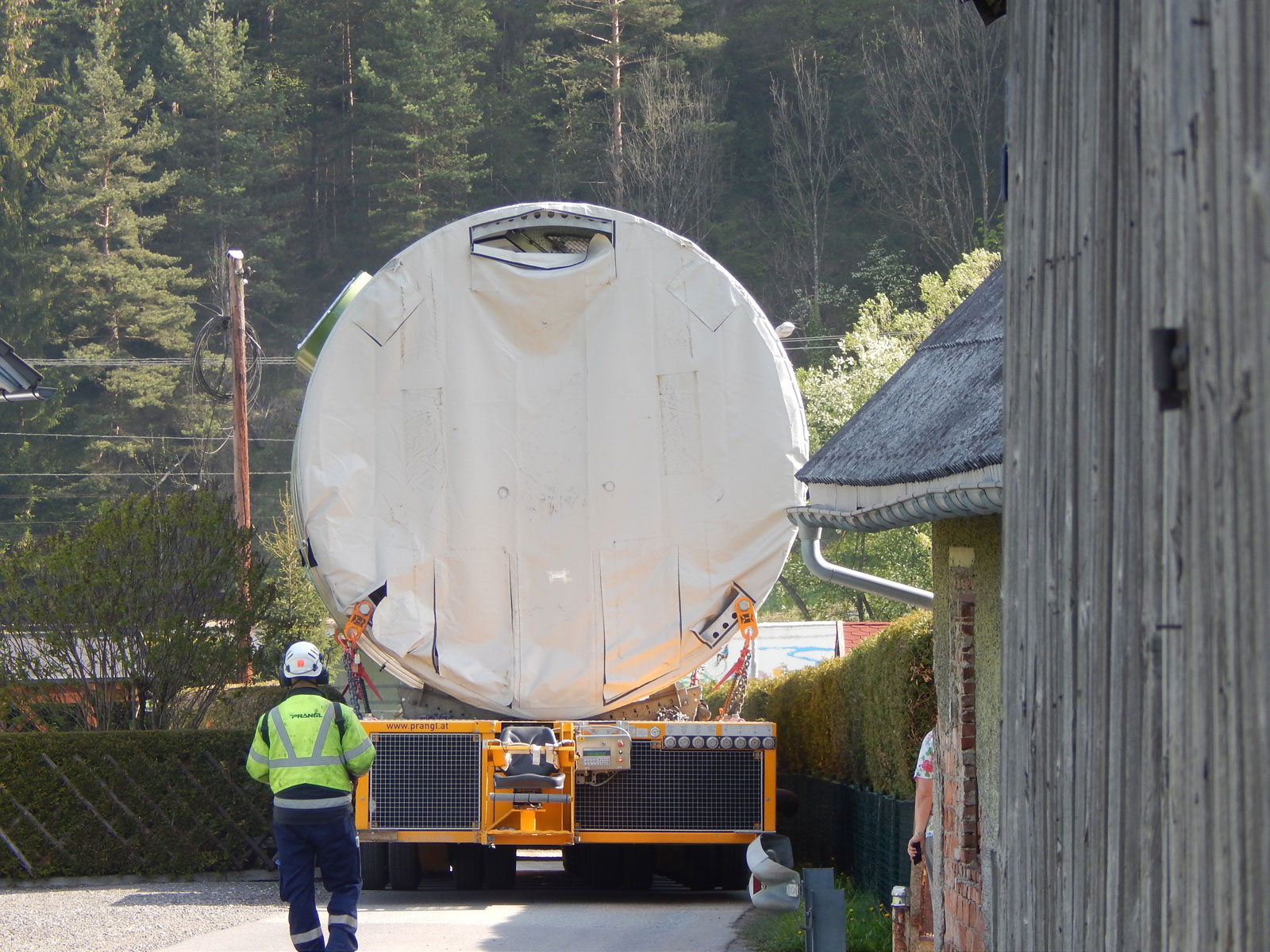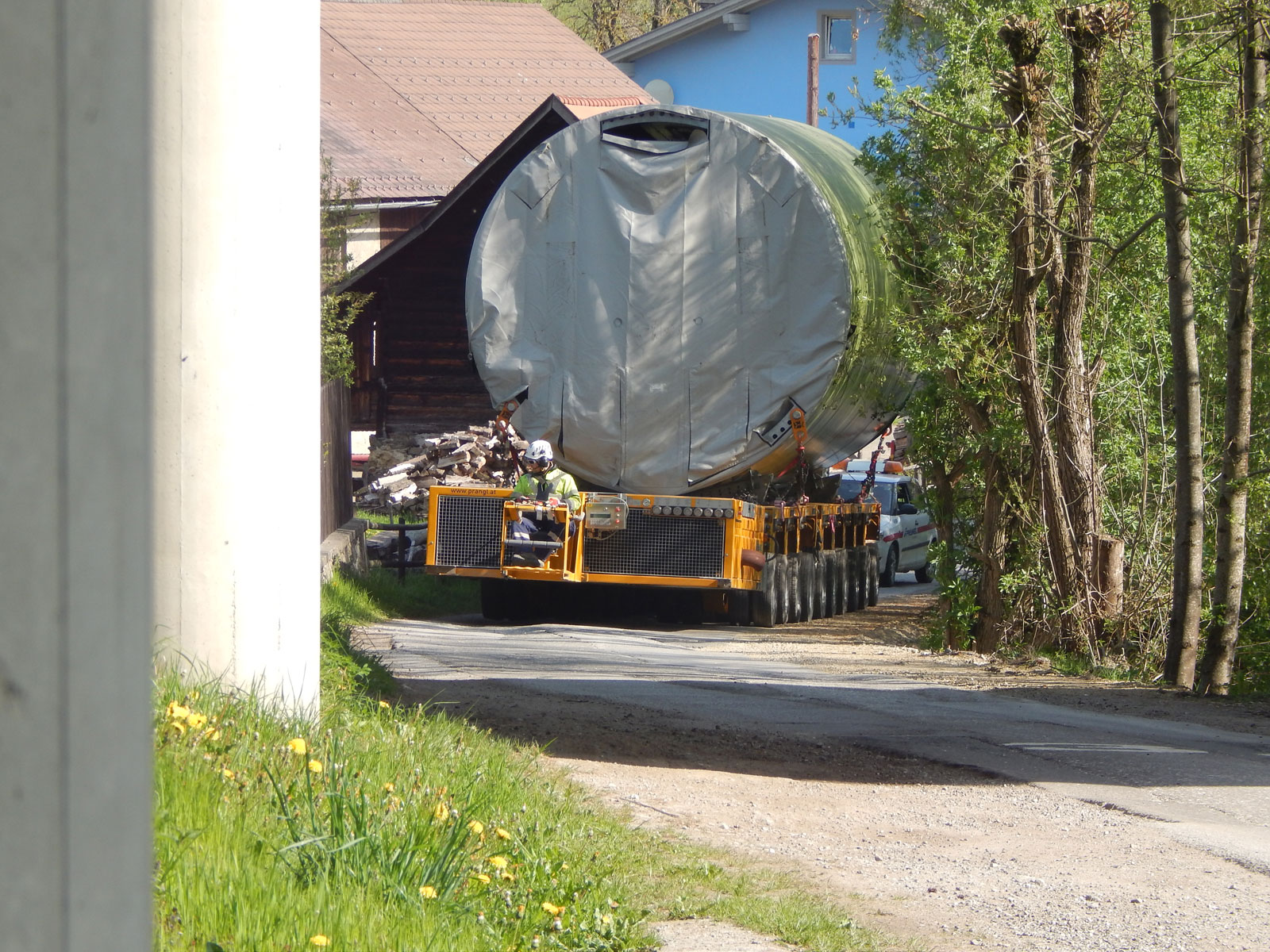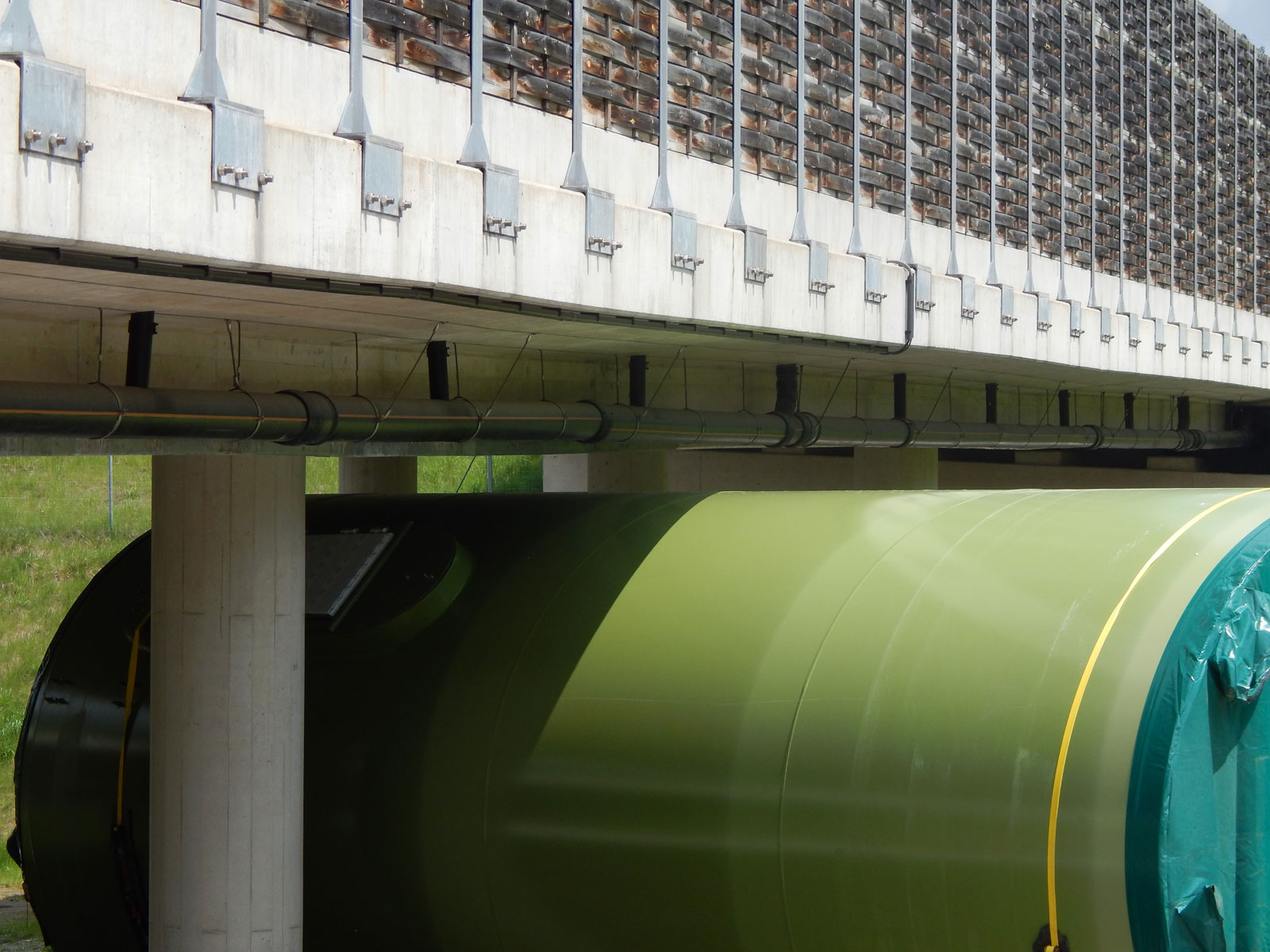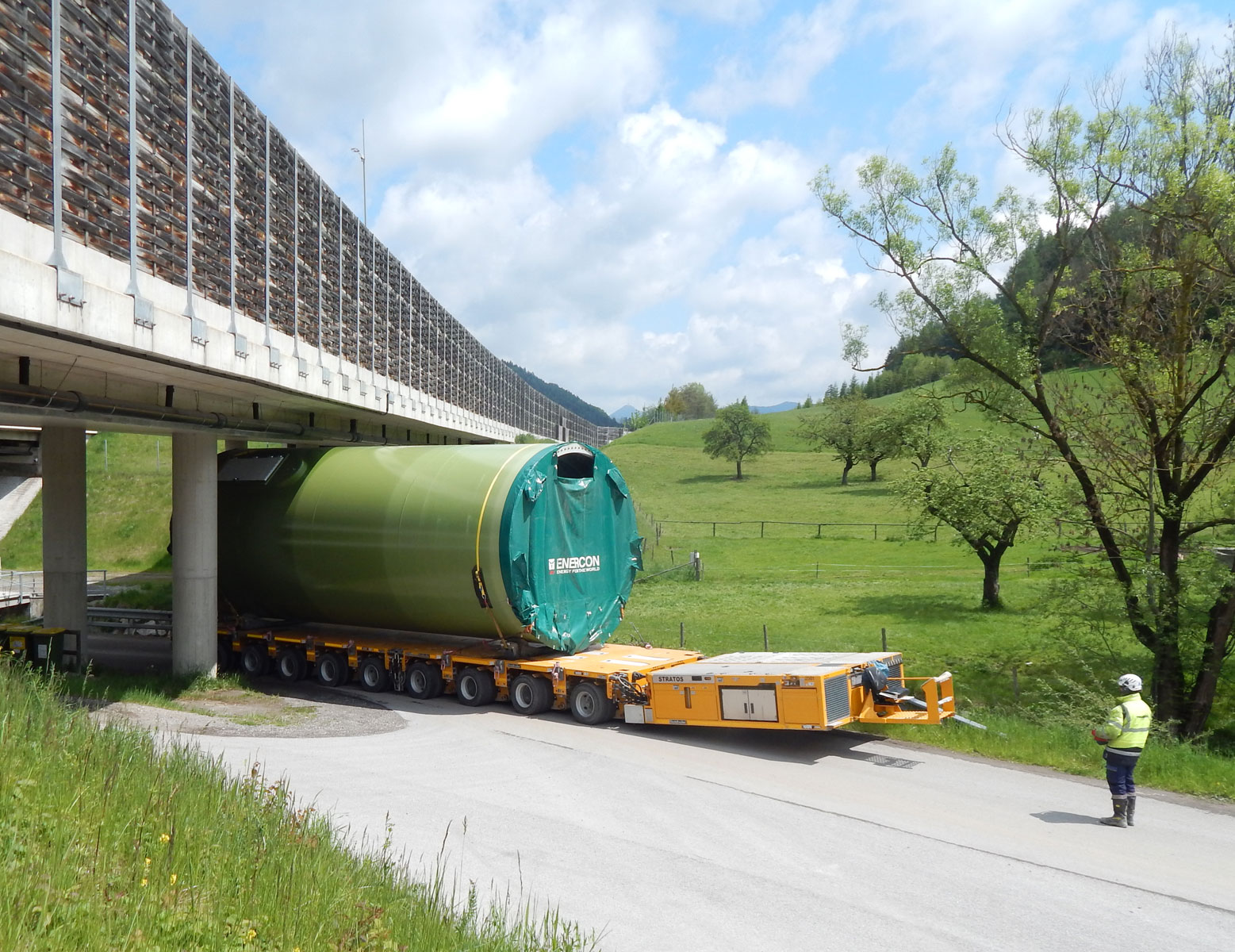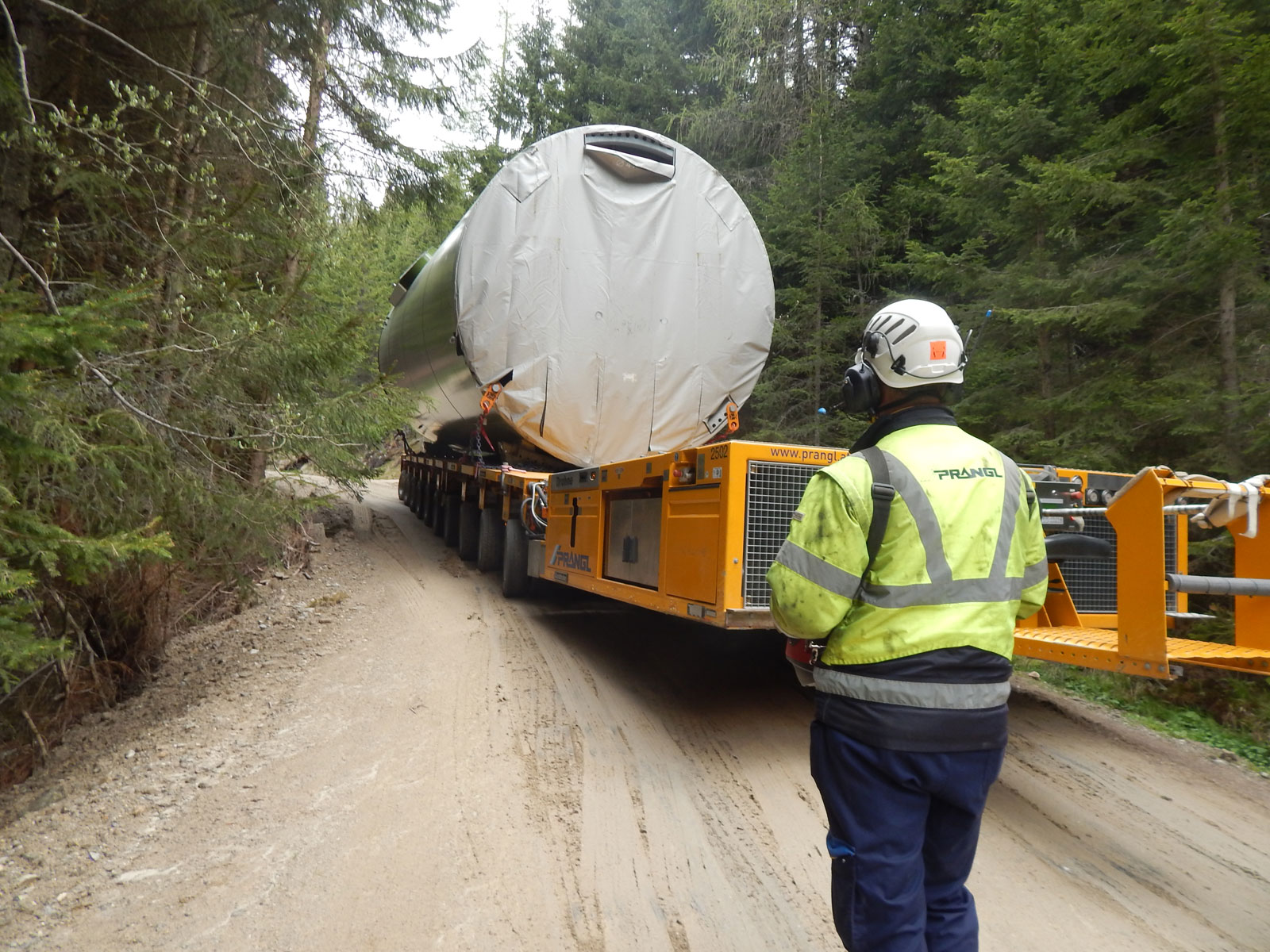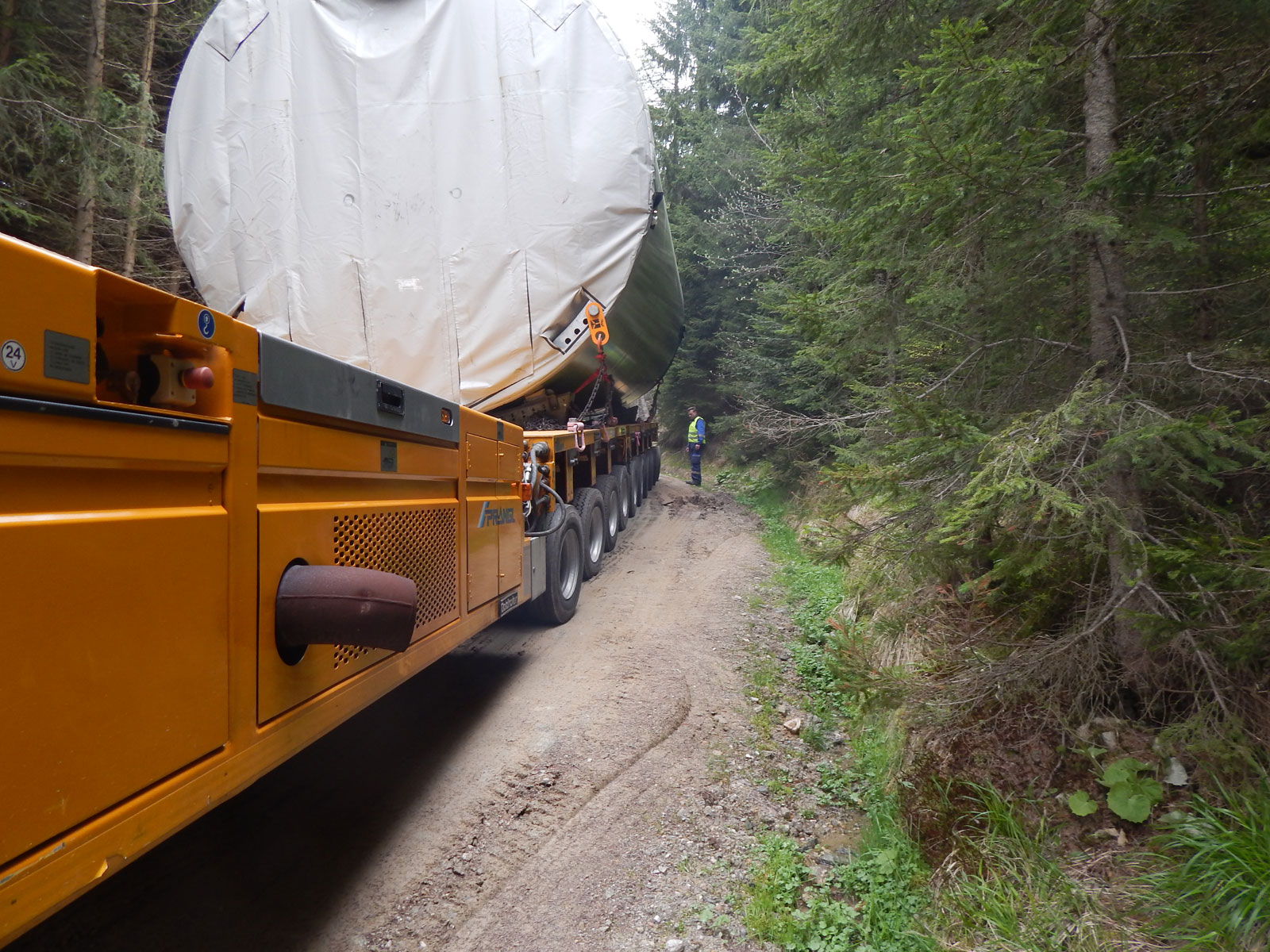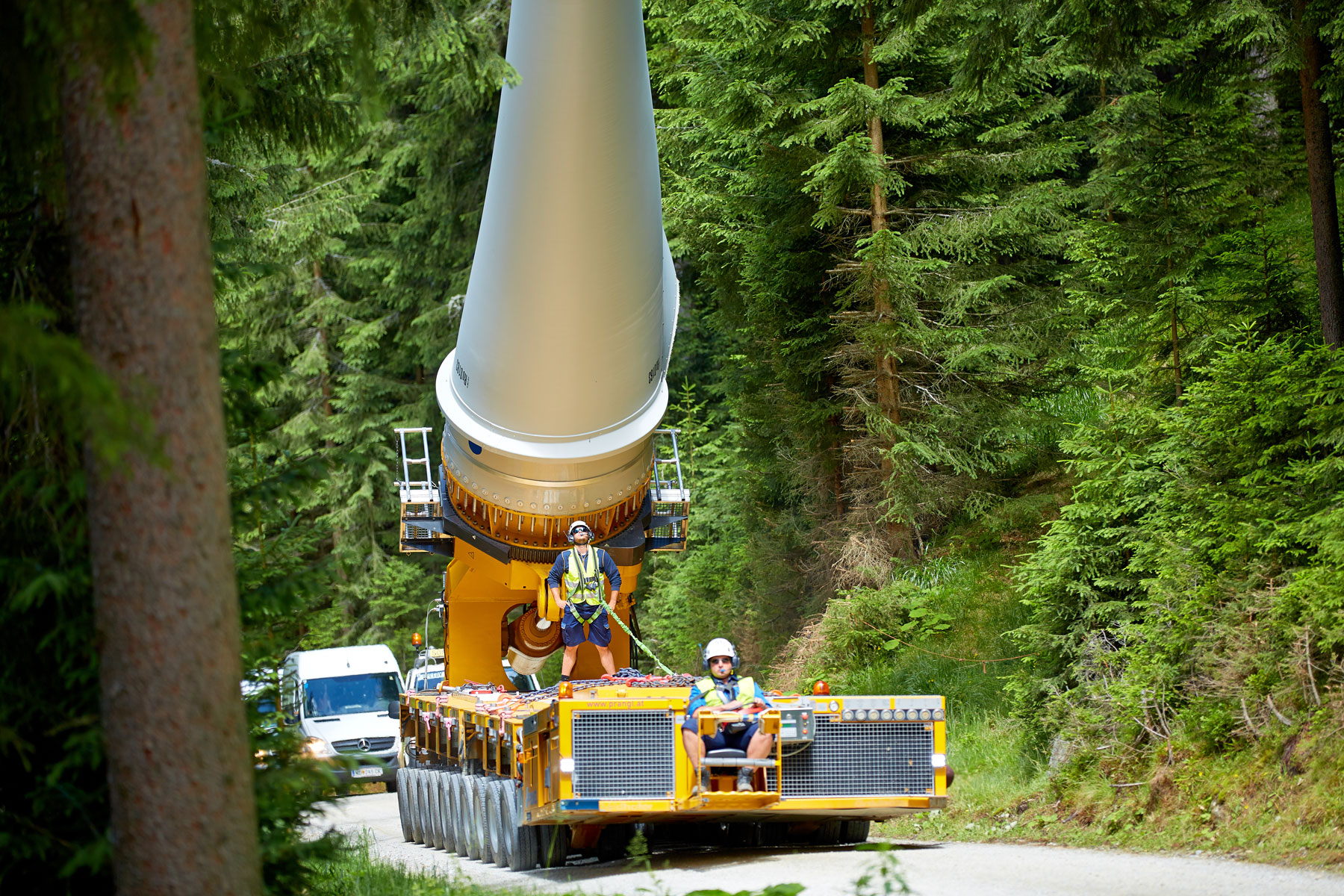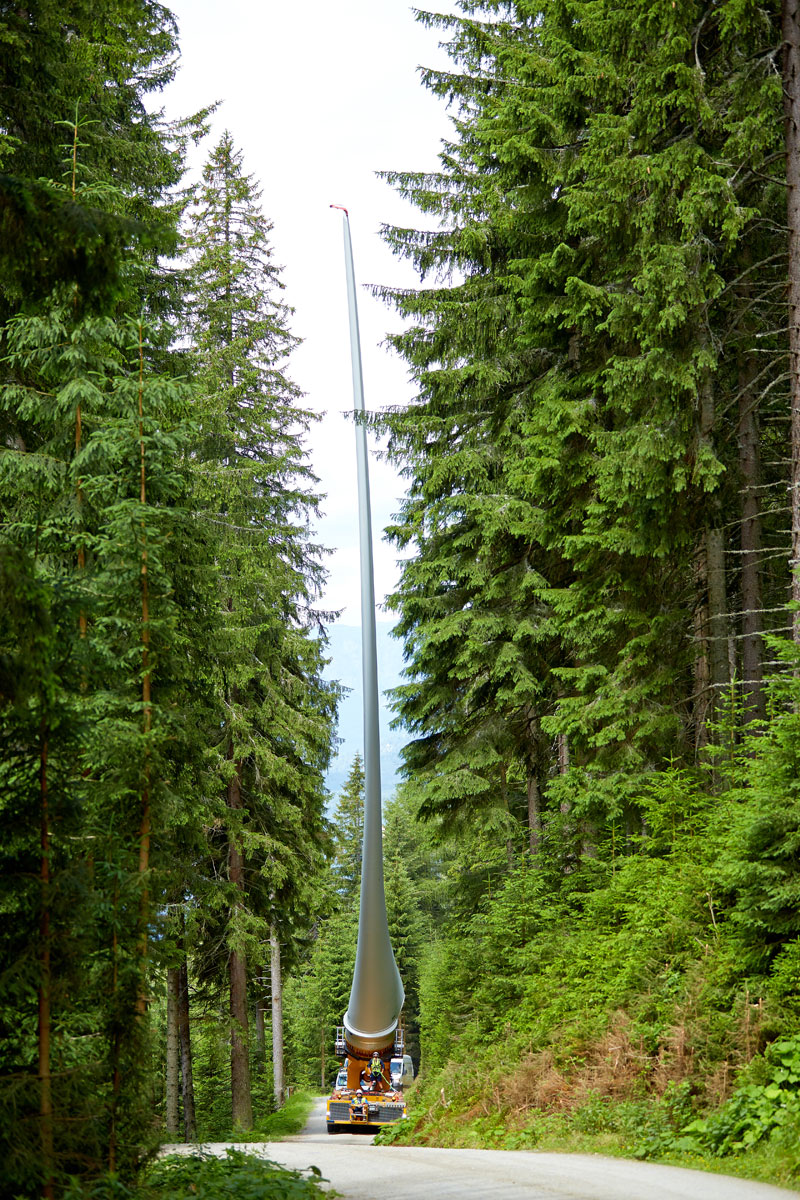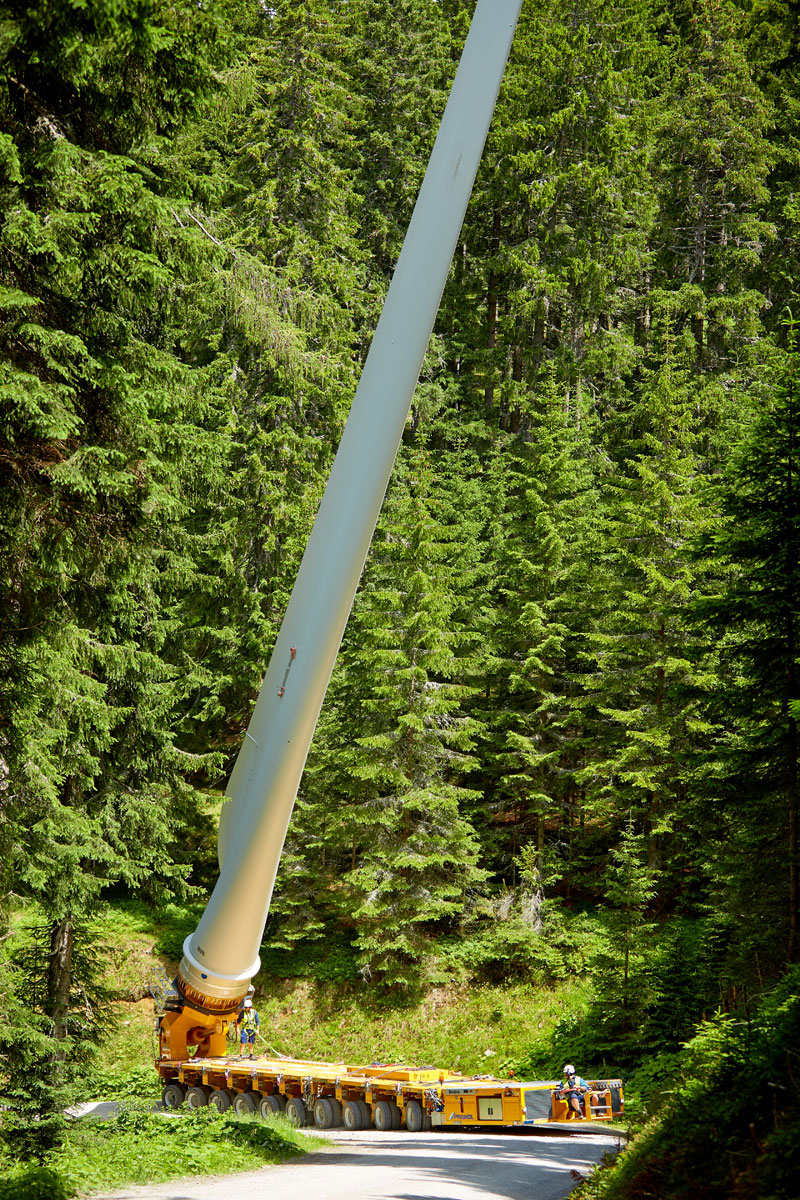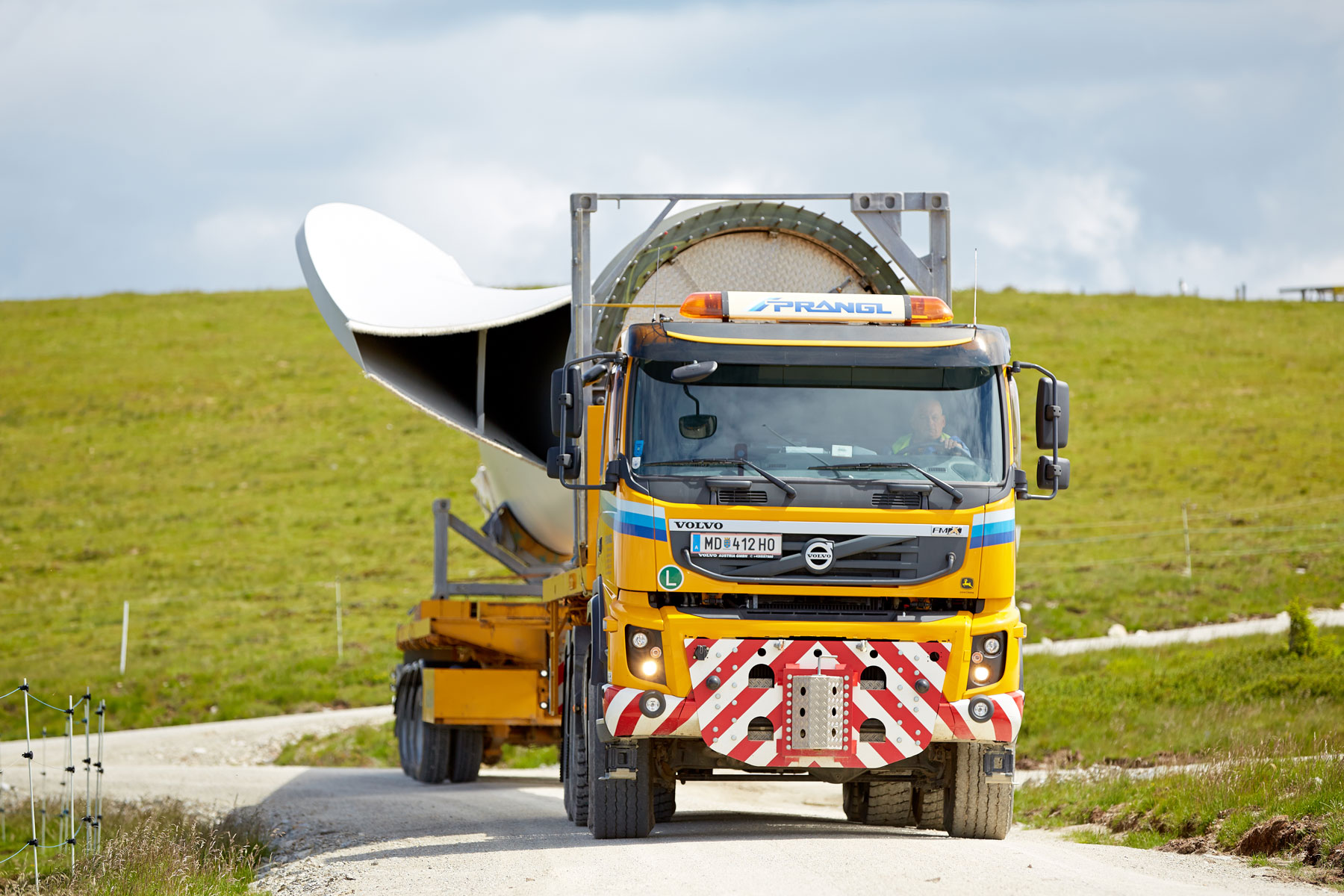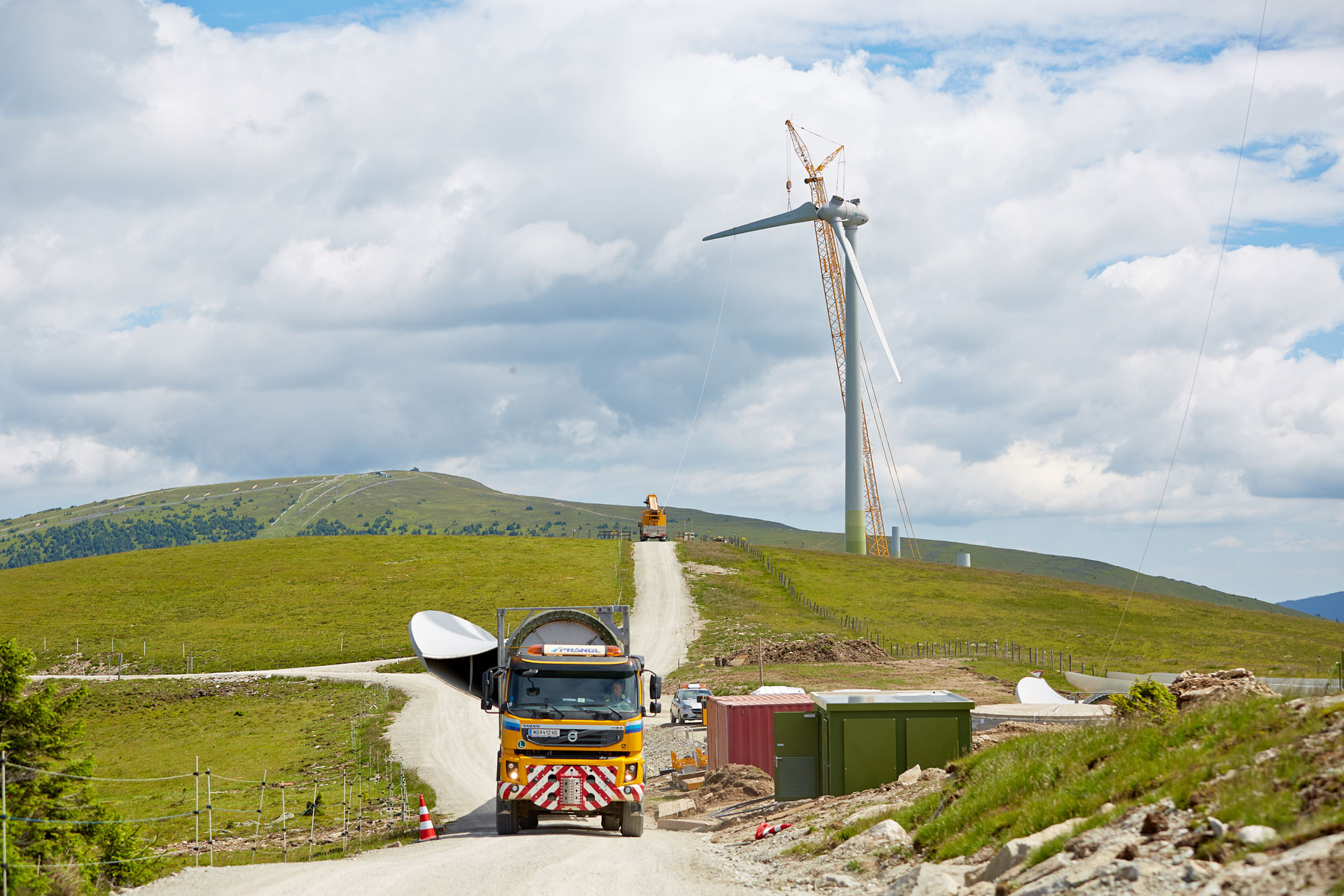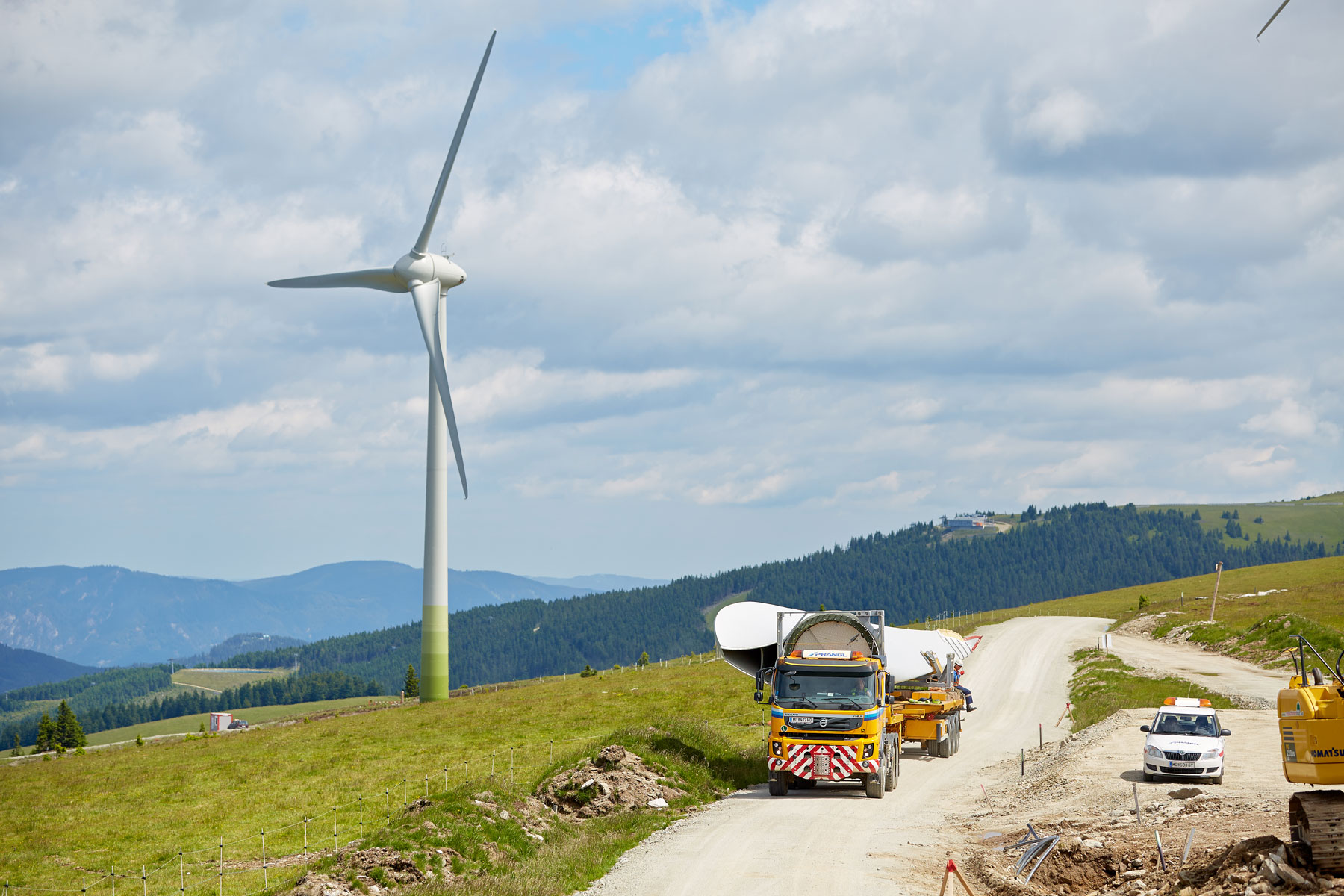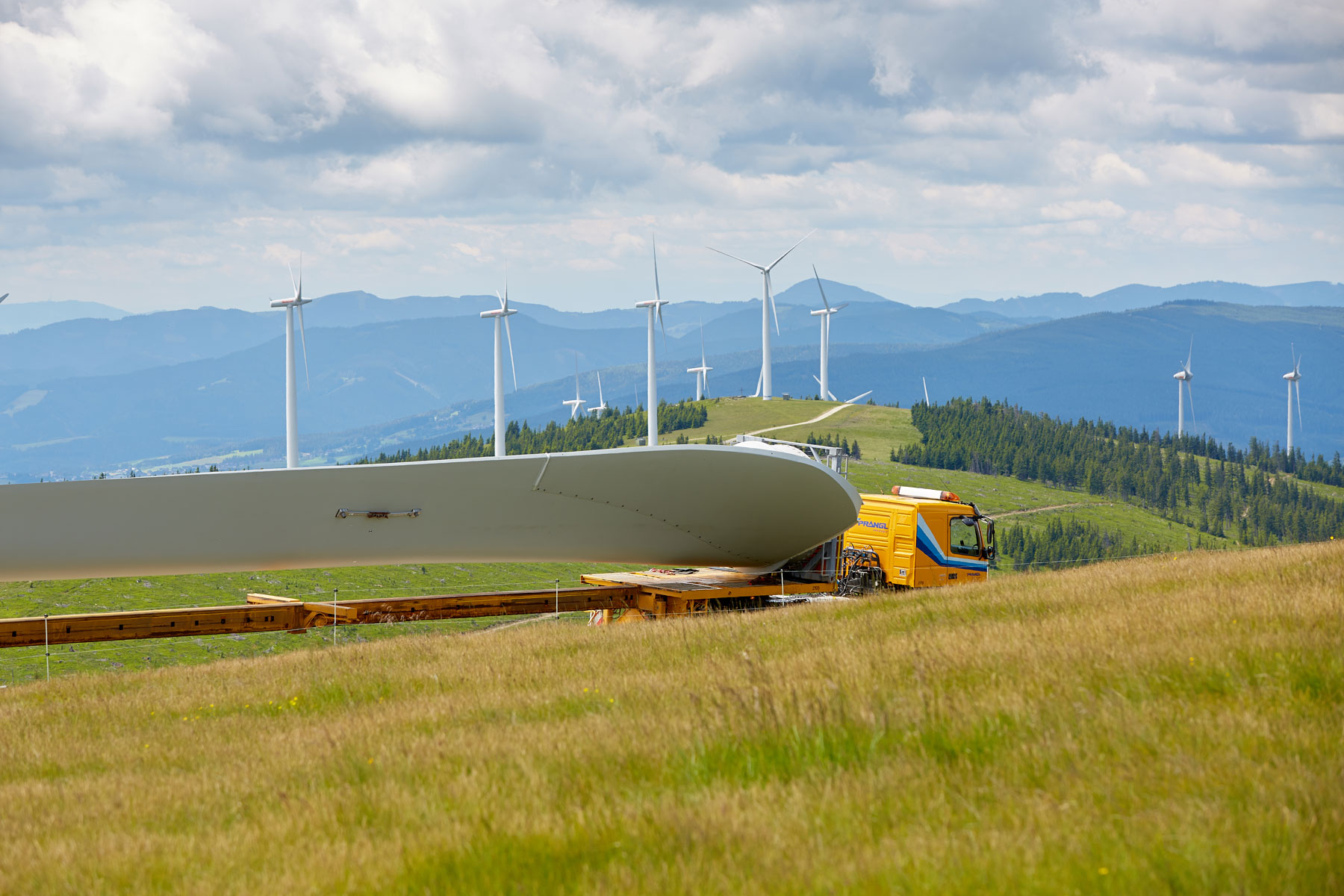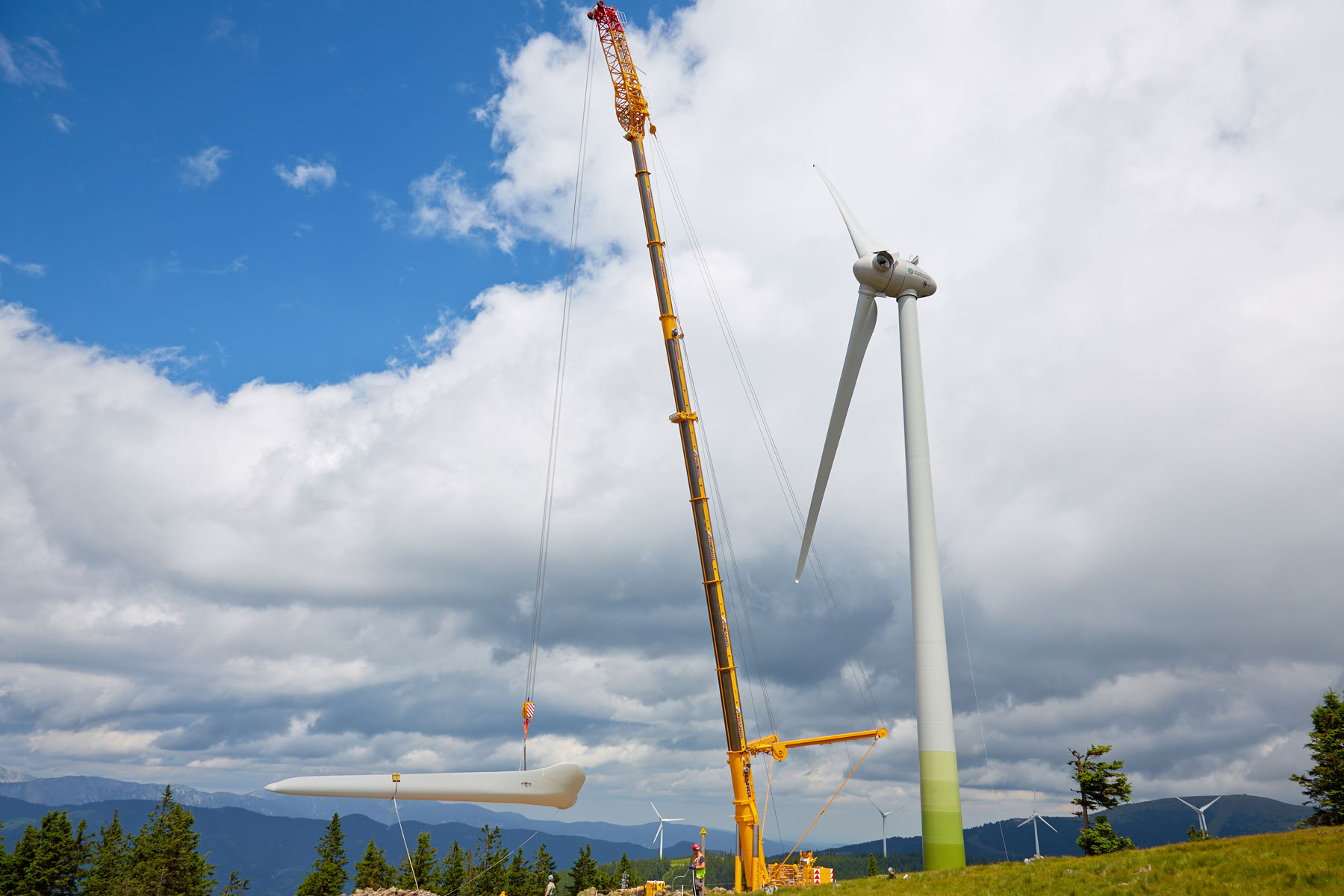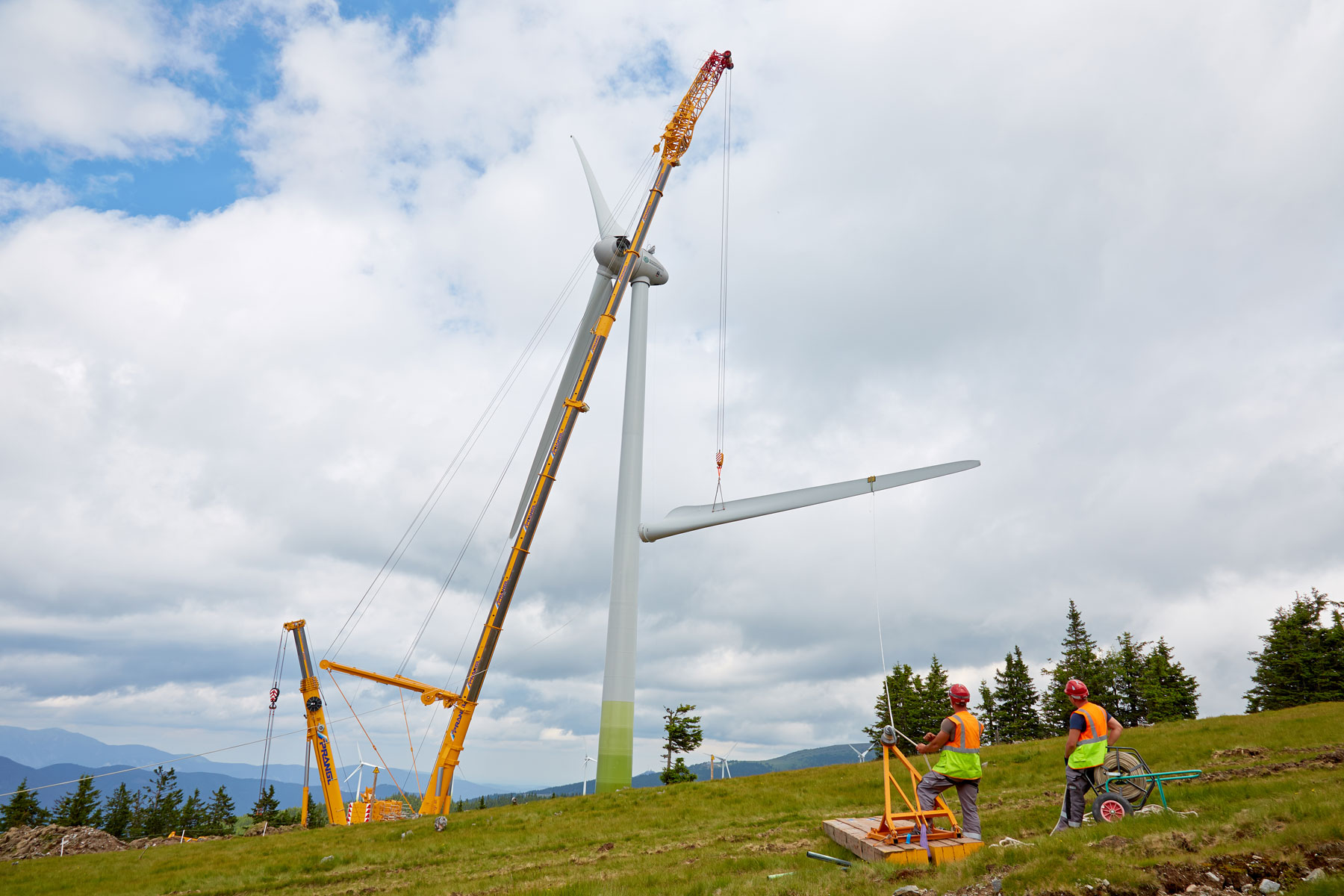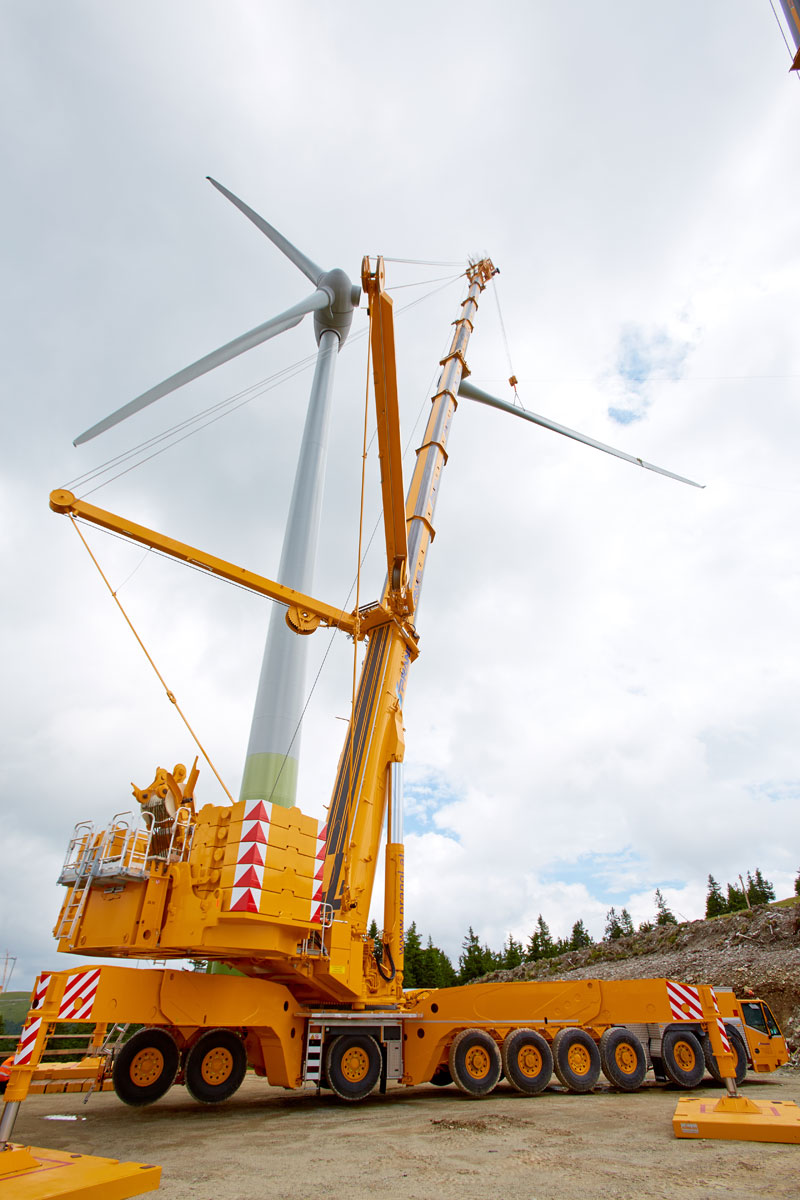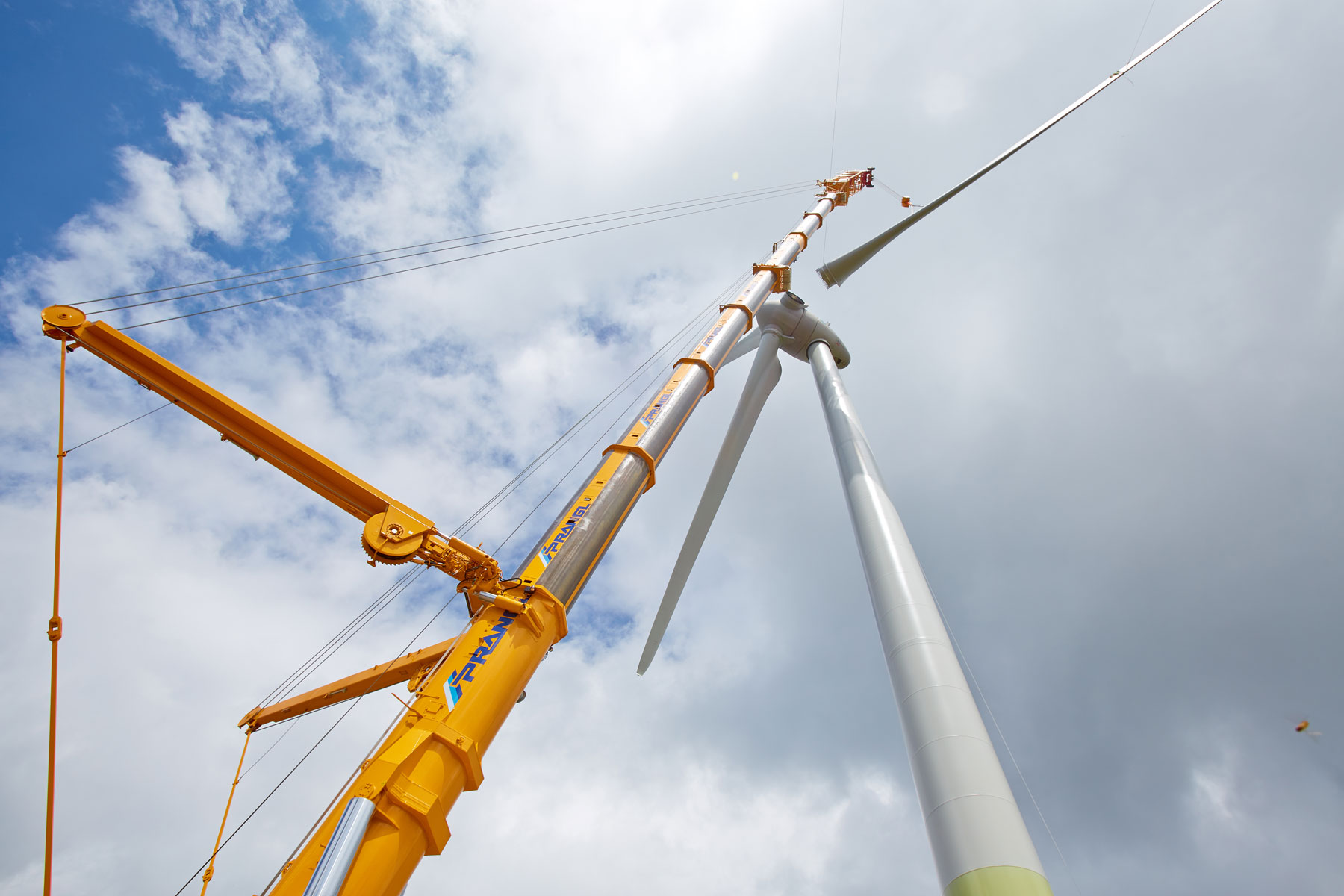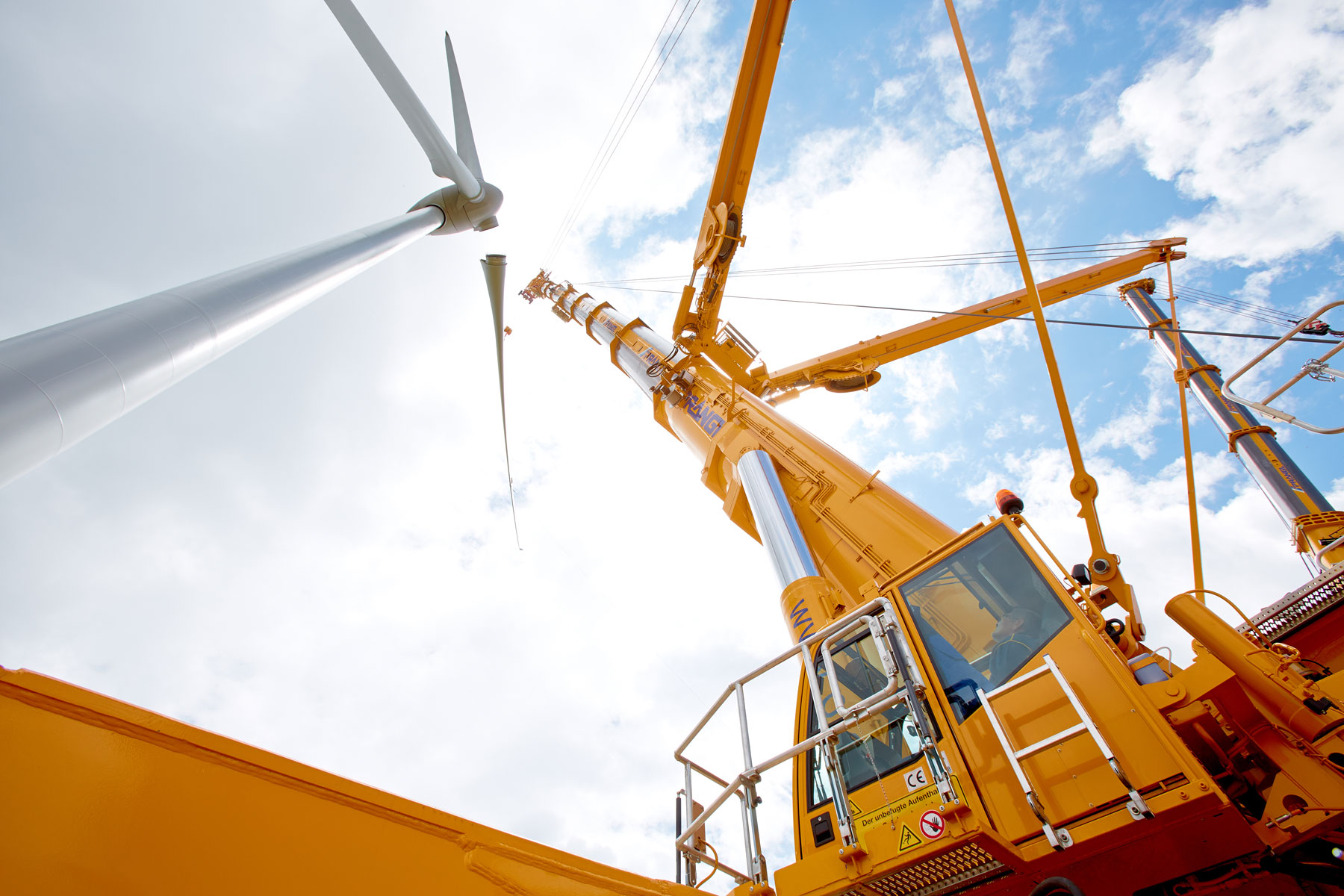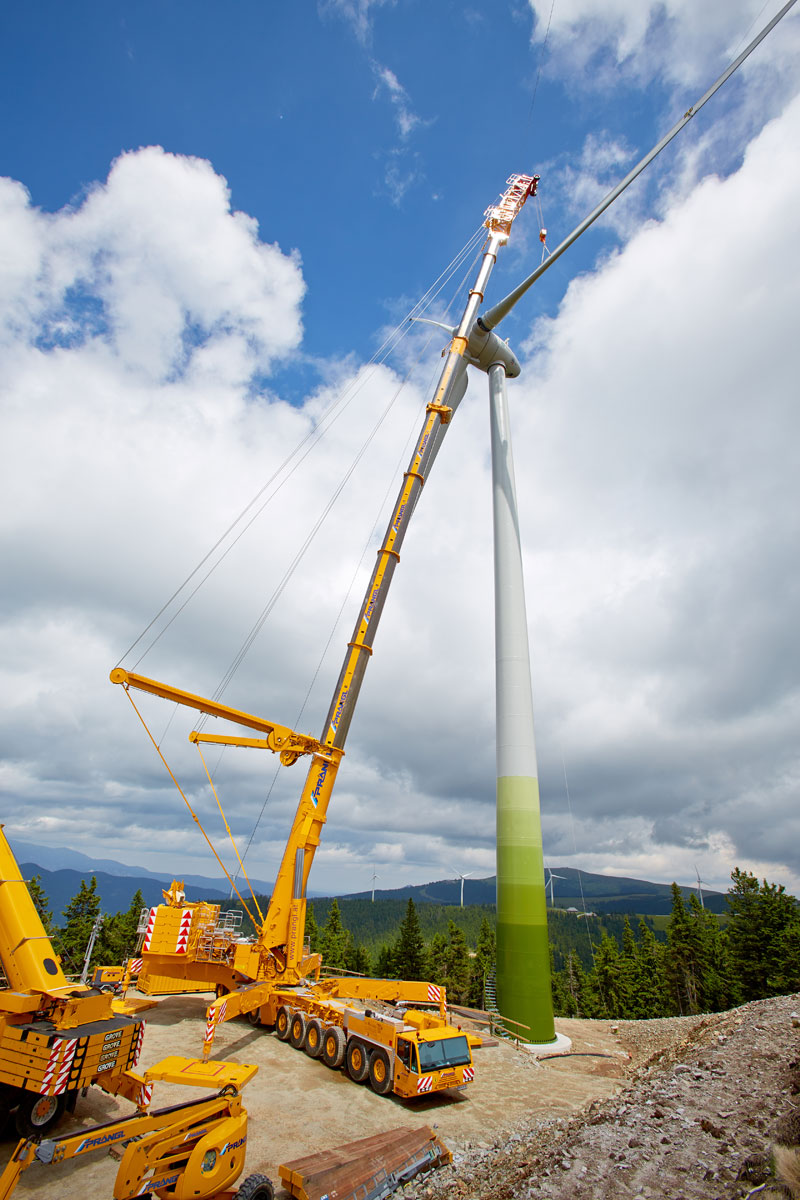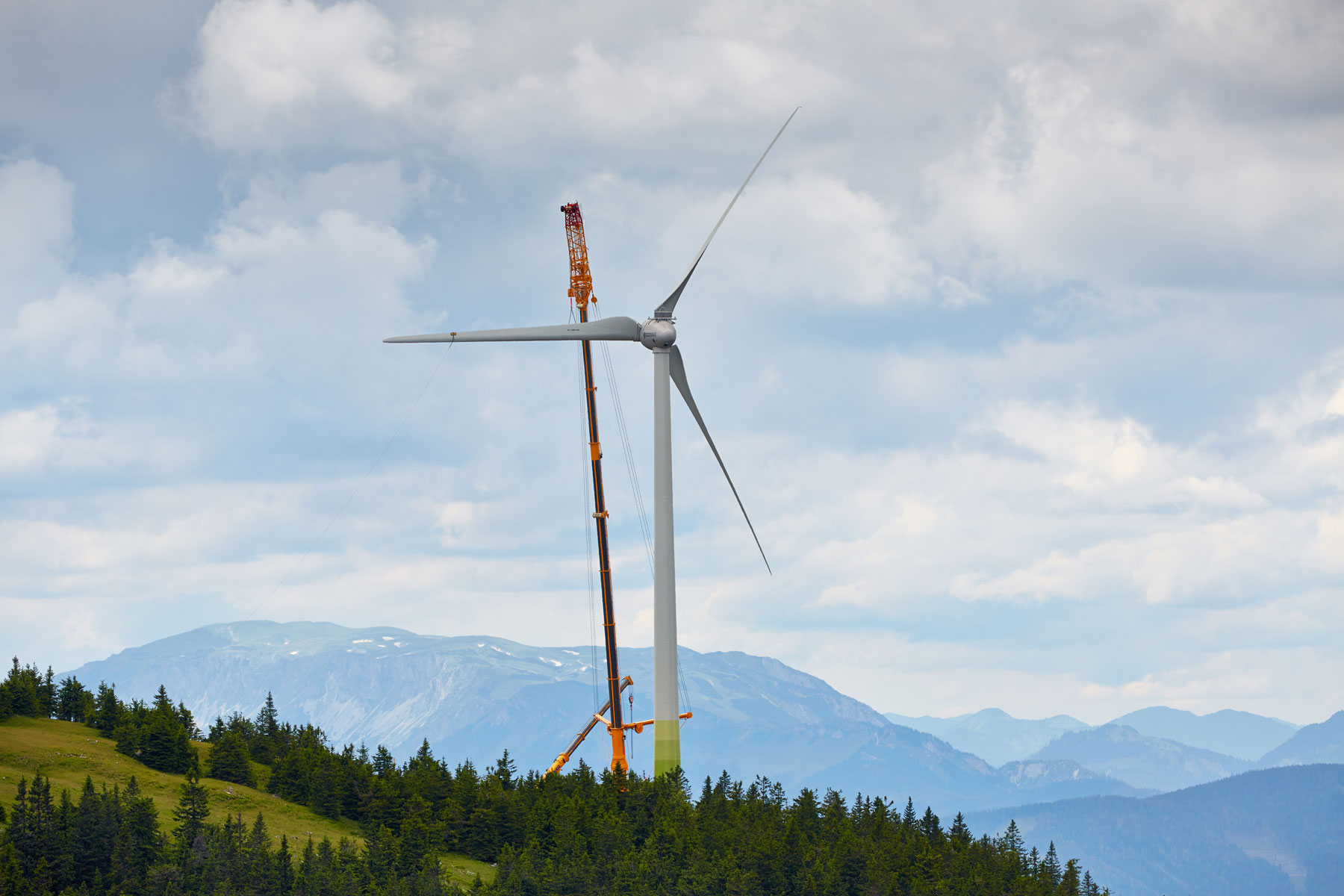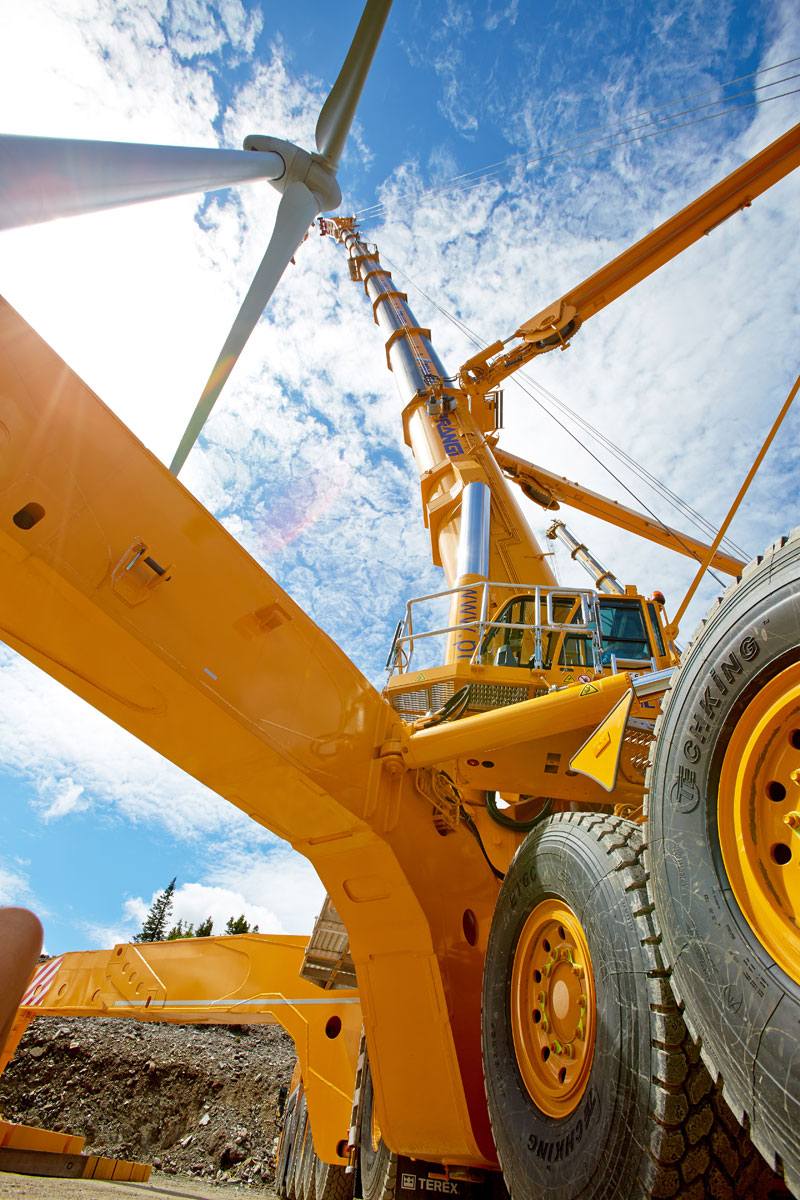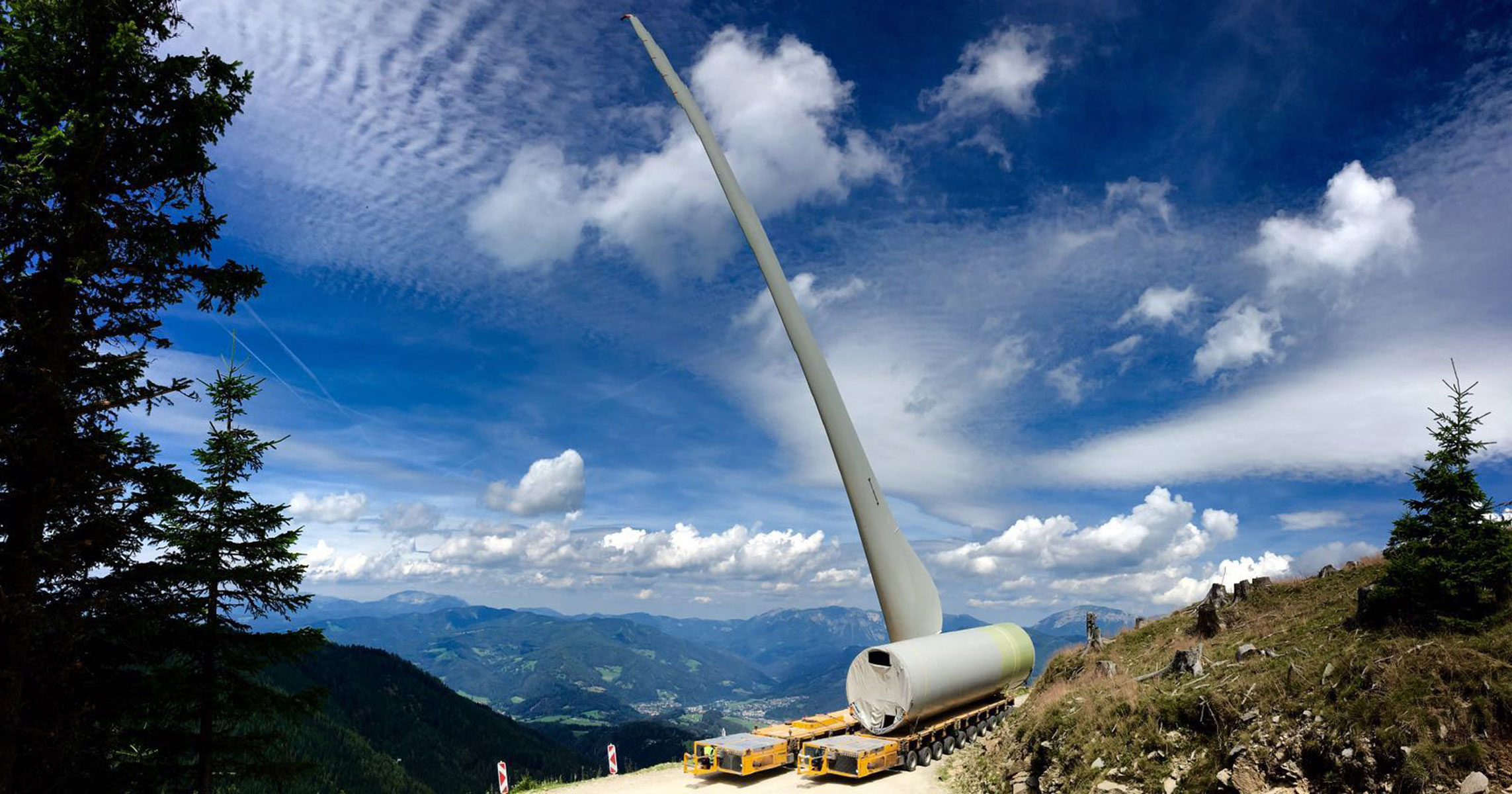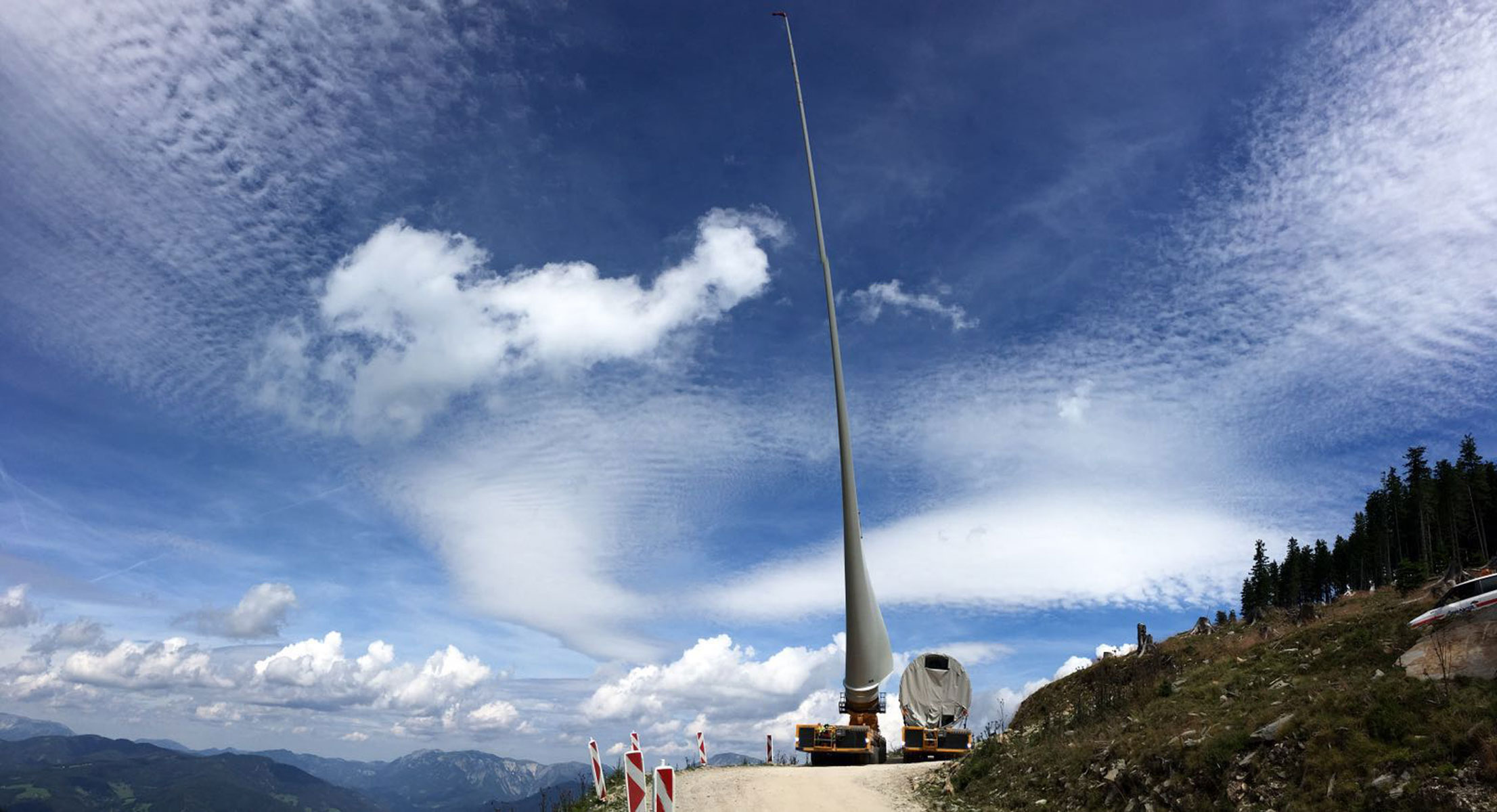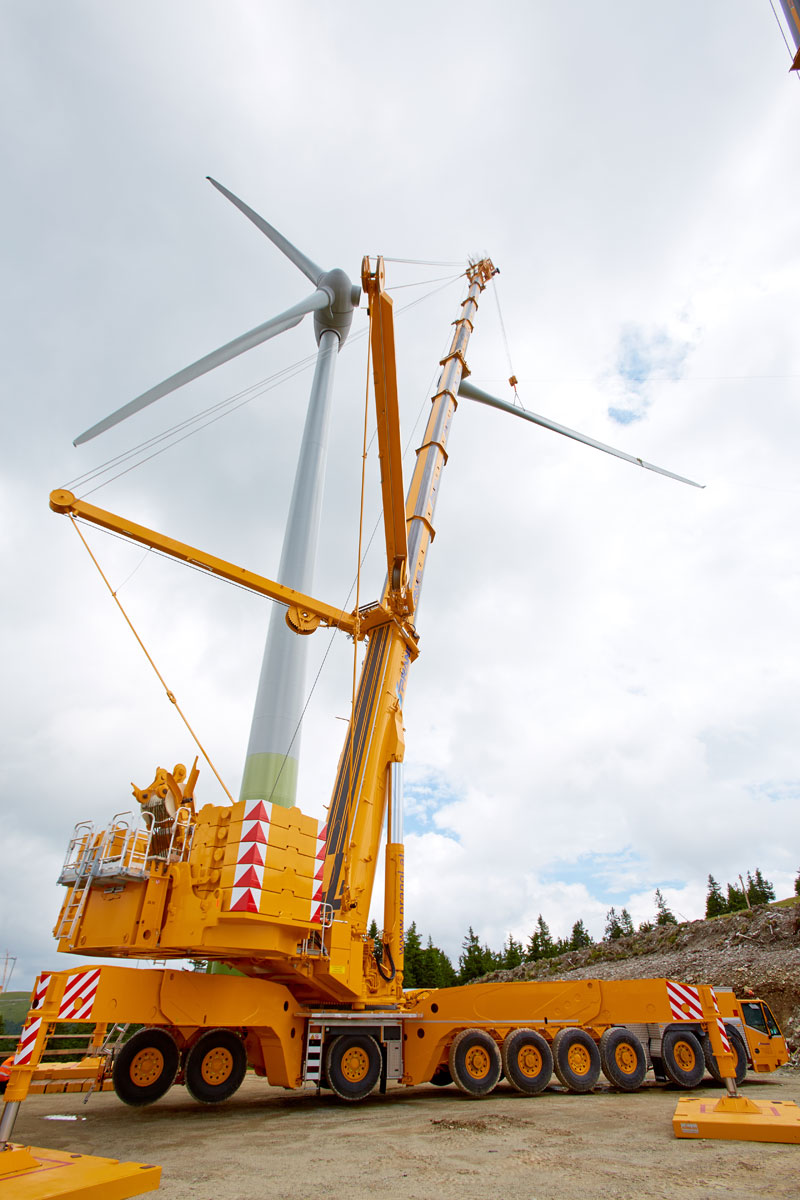 The challenge
Erecting a wind farm on the Pretul Alps
As the country's largest manager of the natural environment, Austrian Federal Forests has been pushing energy recovery using renewable resources. Pretul wind farm is being built in the Pretul Alps at around 1,600 metres above sea level and it was the role of the team of experts from Prangl to find the right transport, temporary storage, and lifting concept.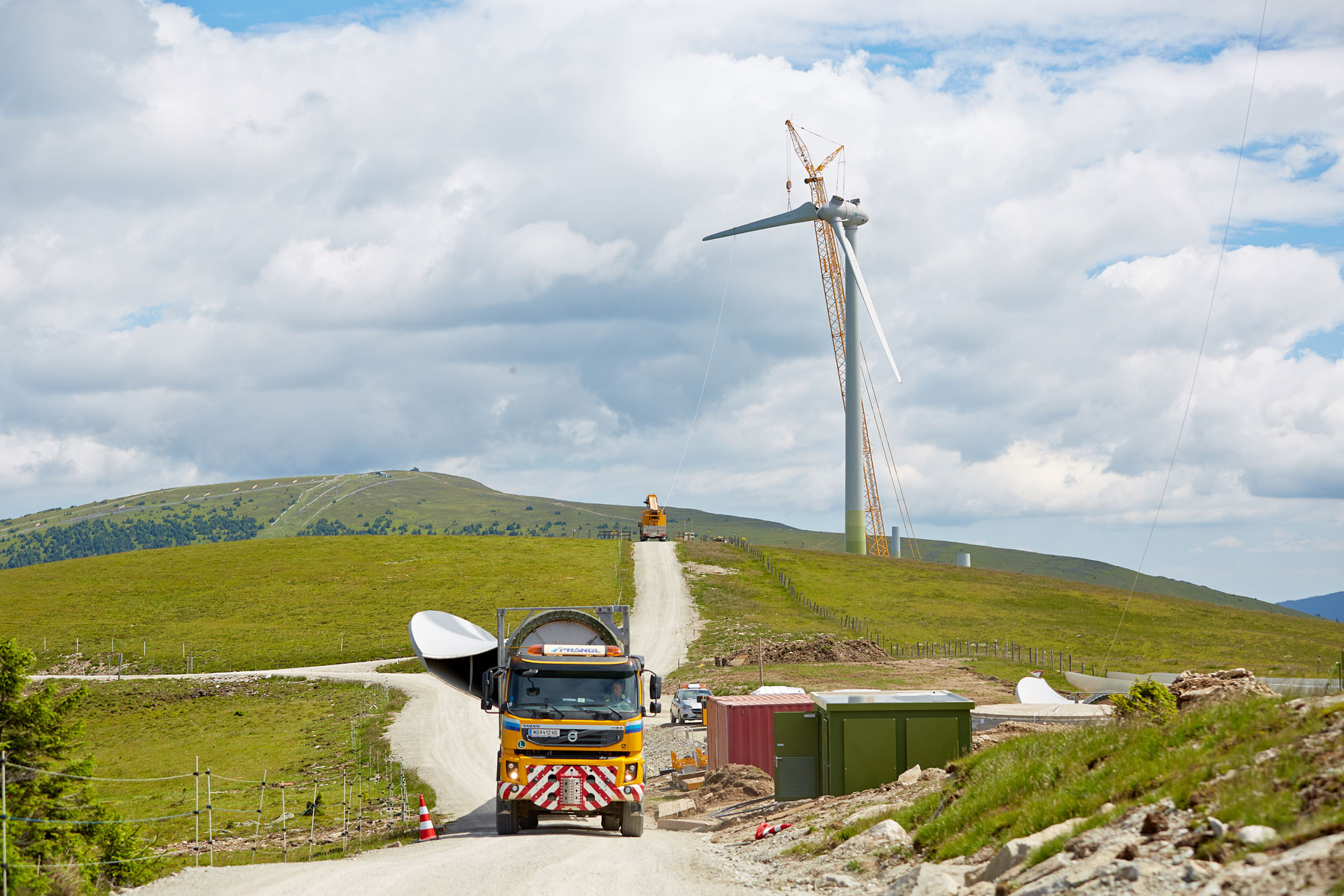 Green energy for 22,300 households with Prangl's help
The wind farm extends across the districts of Langenwang, Mürzzuschlag, Ratten and Rettenegg and consists of 14 wind turbines, each with a hub height of 78 metres and a rotor diameter of 82 metres. With annual production of 88 gigawatt hours (GWh), they are capable of supplying some 22,300 households with green energy. An it is in the immediate vicinity of the existing Steinriegel and Moschkogel wind farms, whose development was also overseen exclusively by Prangl.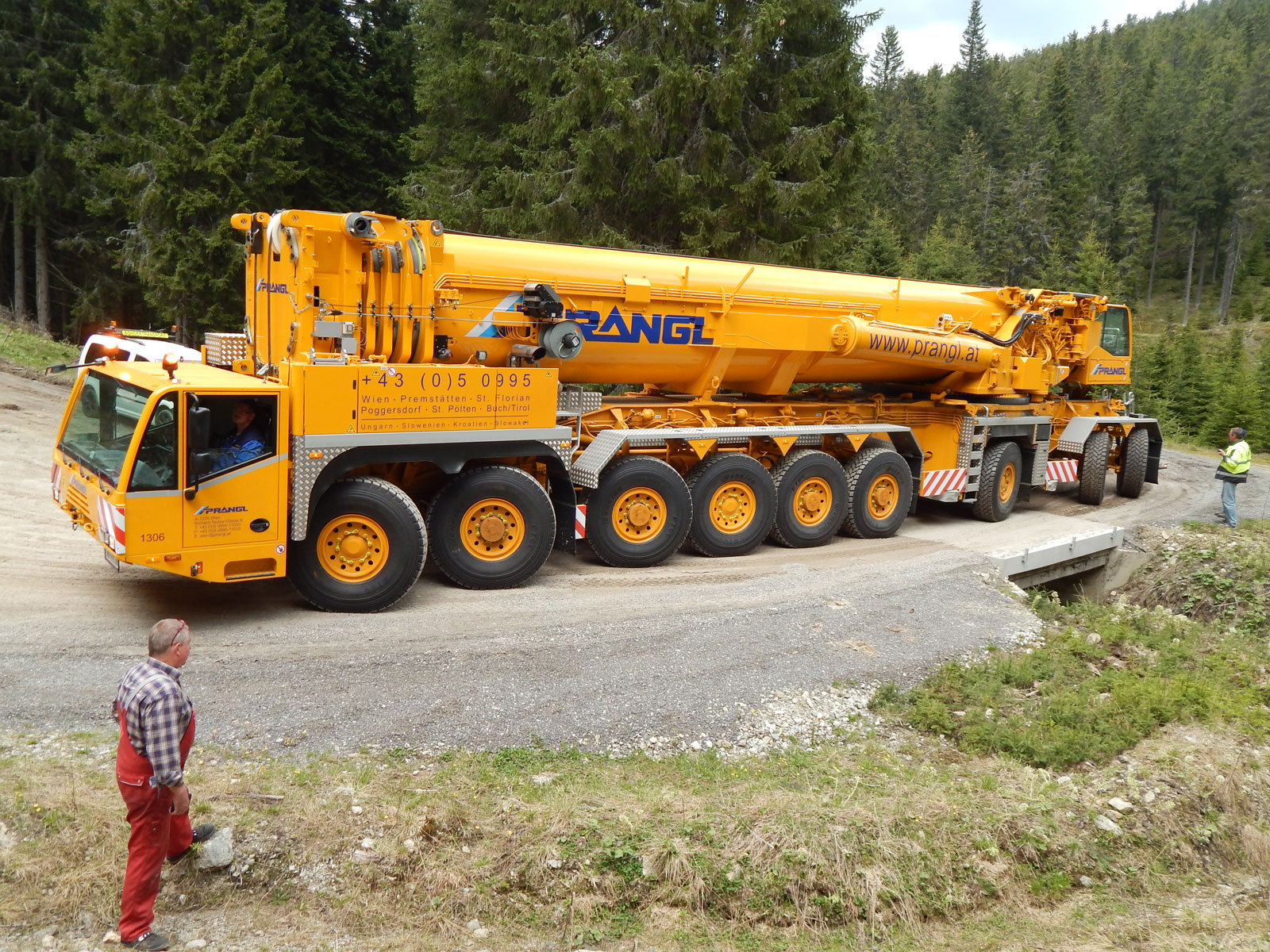 All-terrain crane developed especially for wind energy
Since it was only possible to upgrade the transport routes chosen on a limited basis, due to their exposed location, this time it was necessary to move to entirely new technologies. For the first time, Austria's most powerful telescopic crane – a 1000 tonne giant – was deployed. The 9-axle PTK 1000 is classed as the world's most powerful road-going all-terrain crane. With a maximum length of 163.3 metres, it was specially developed for wind farm projects. Its extremely short changeover times made it the preferred large crane for the Pretul wind farm.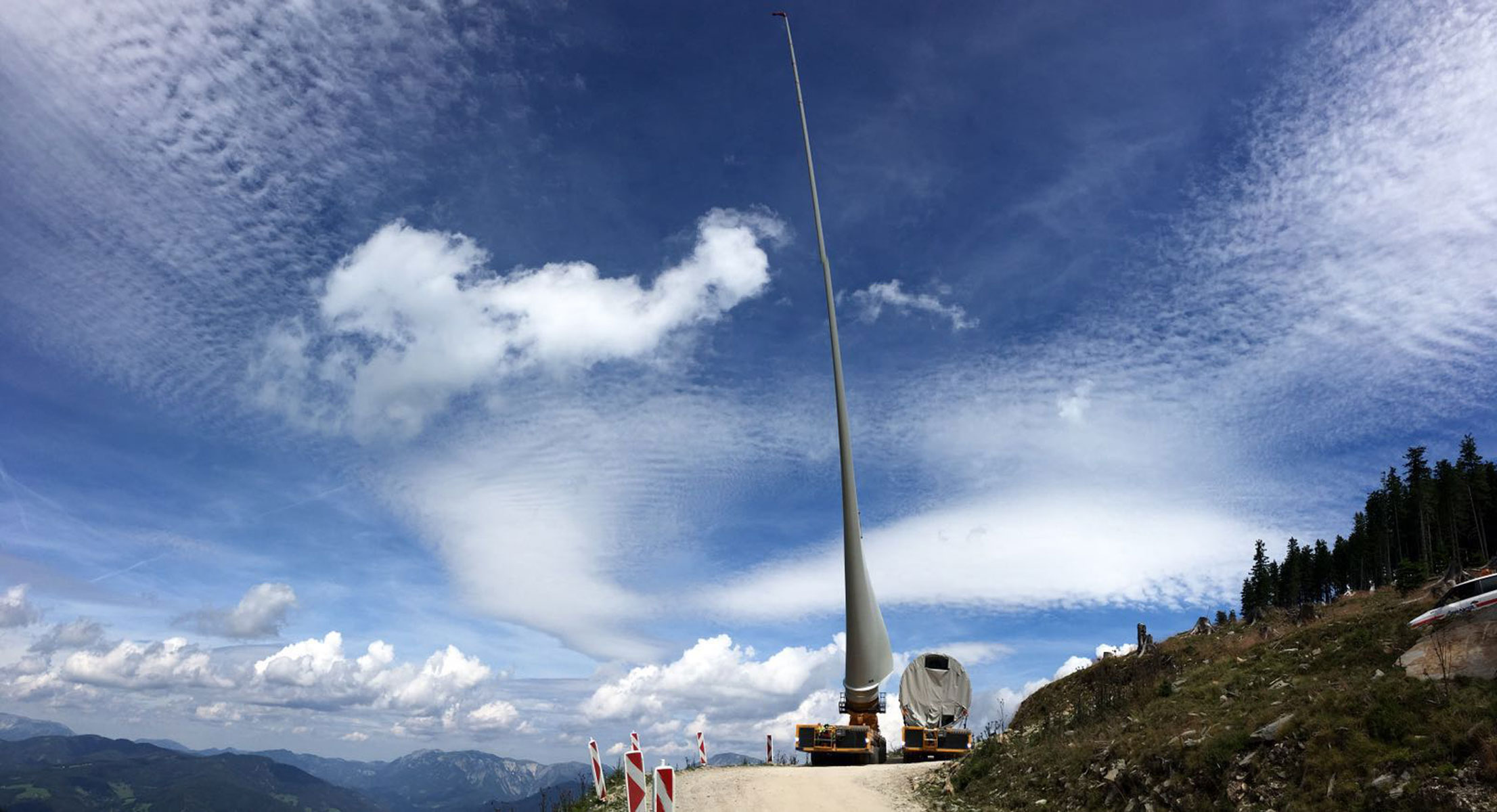 Innovative transport device for rotor blades for the wind turbines
By offering this new dimension for cranes in Austria, Prangl was able to stand out from all other concepts. This new crane technology was also accompanied once more by the tried-and-tested PFTV 300 blade transport system, which has now been used to successfully transport 150 rotor blades. Today it is impossible to imagine the construction of an alpine wind farm being executed without this blade transport device, a development which Prangl initiated and was heavily involved in. It reduced the need to interfere with nature to a minimum. It was also possible to make the entire construction process much more efficient.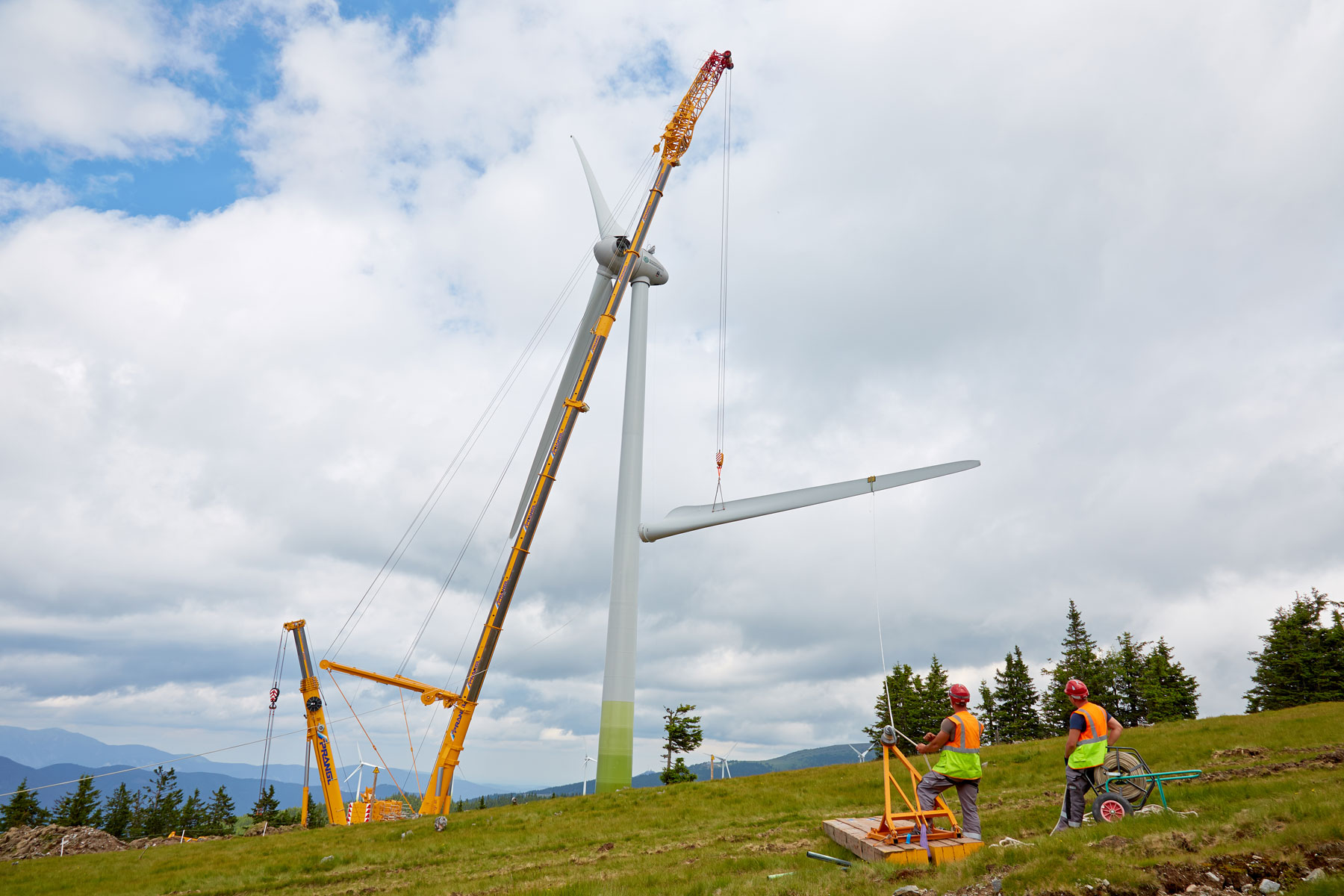 Compact package for wind turbines: Road transport, intermediate storage, erection
On such a major project, it is important for all of the logistics components to come from a single source. This is why the transport of all components by road was also undertaken by Prangl, as well as all intermediate storage. A total of six mobile cranes (with a lifting capacity up to 1,000 tonnes), 3 telehandlers, and a wide range of transport equipment were used. Once more, we have proven our maxim "We move your world!".