September 2020
Sulphuric acid
Cross-border cooperation was established for maintenance work on a sulphuric acid production plant in Slovenia.
Date:
15.09.2020 – 02.10.2020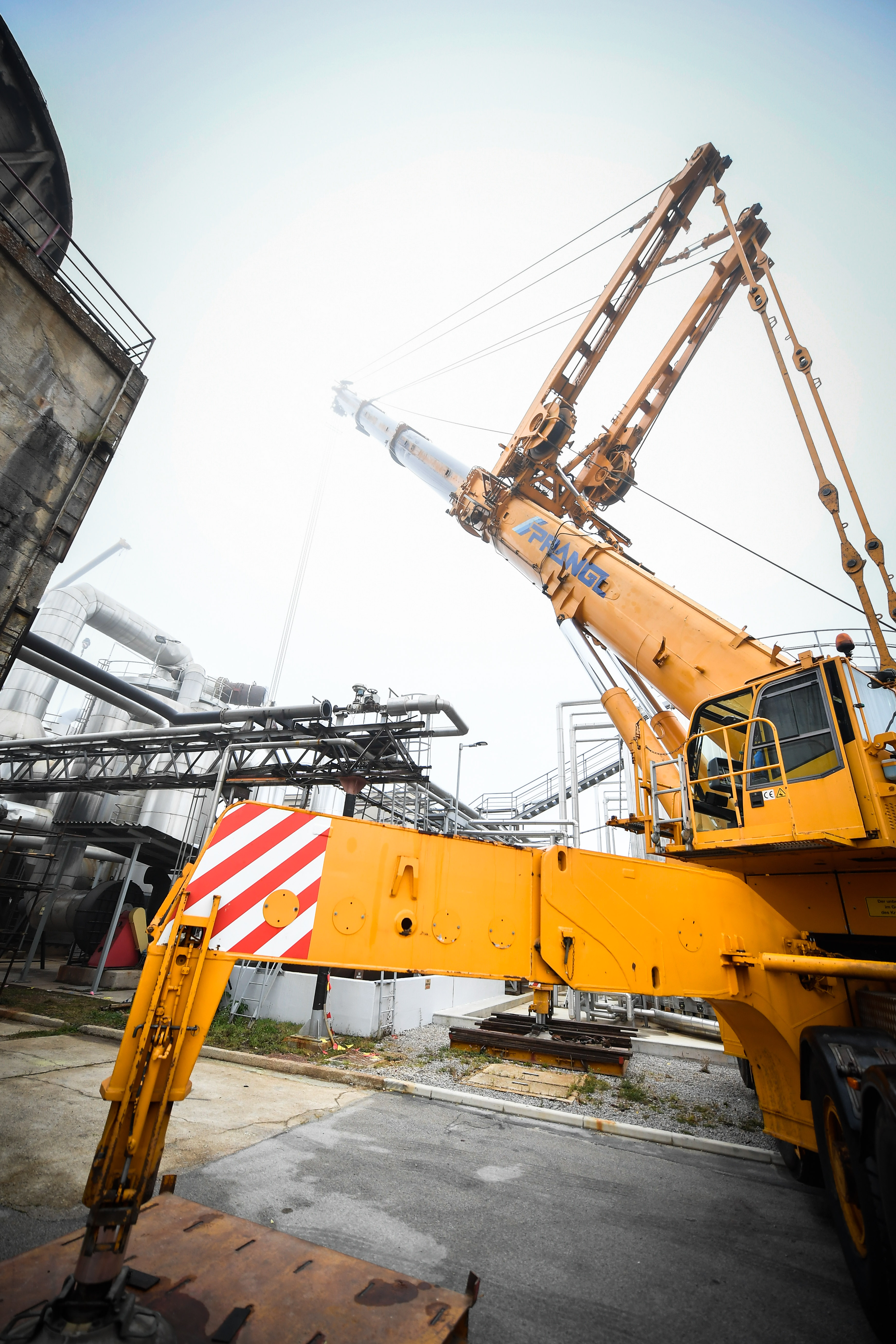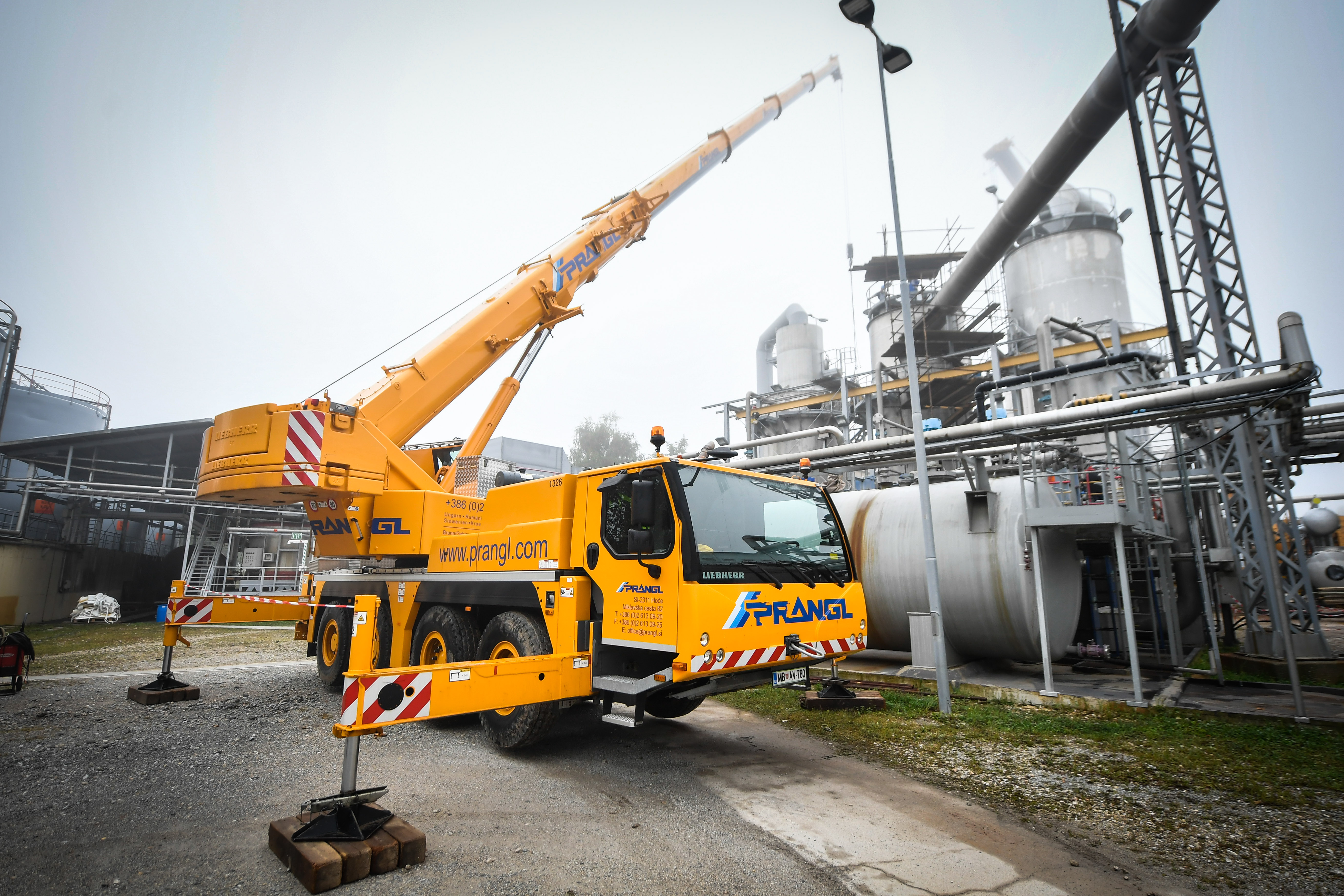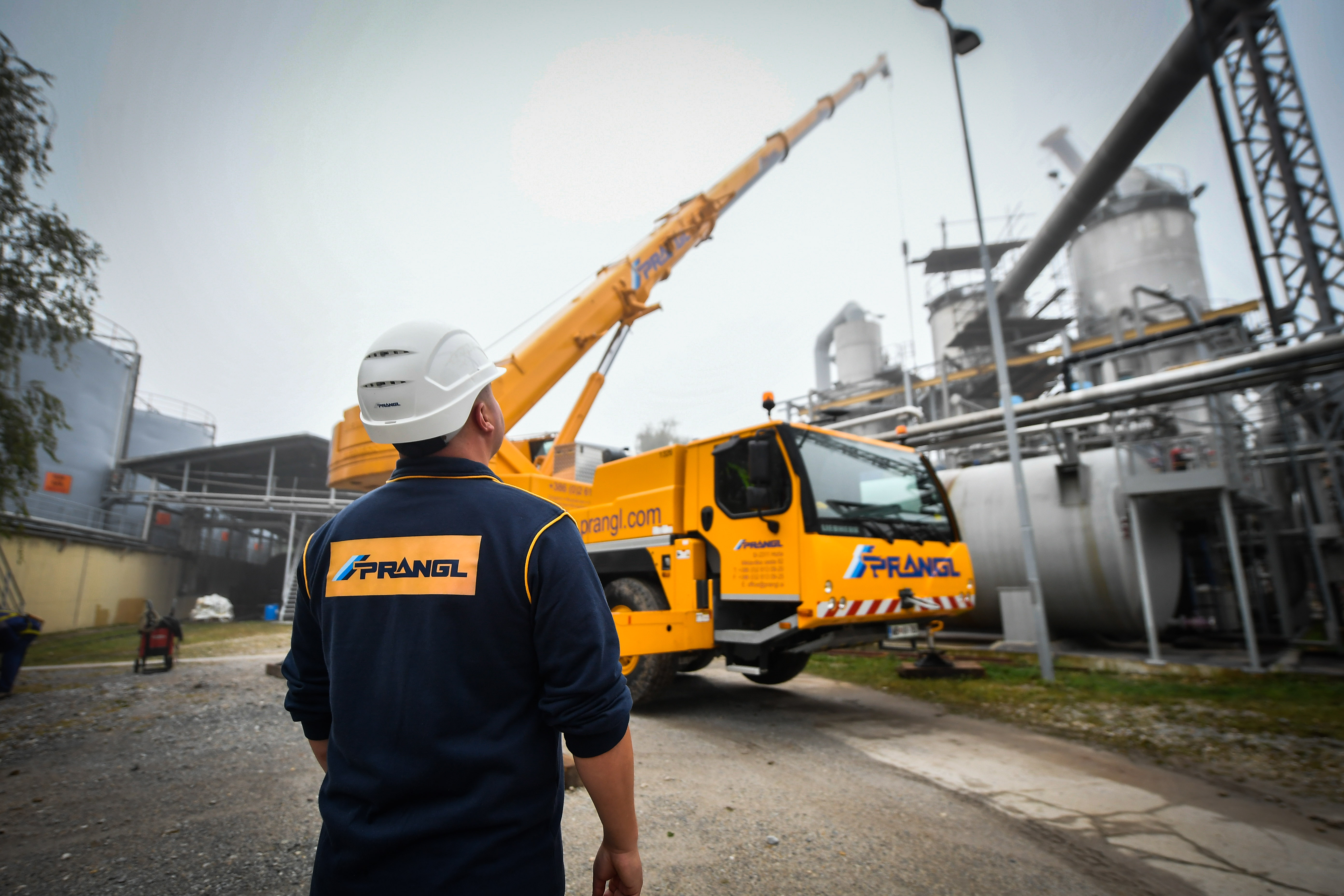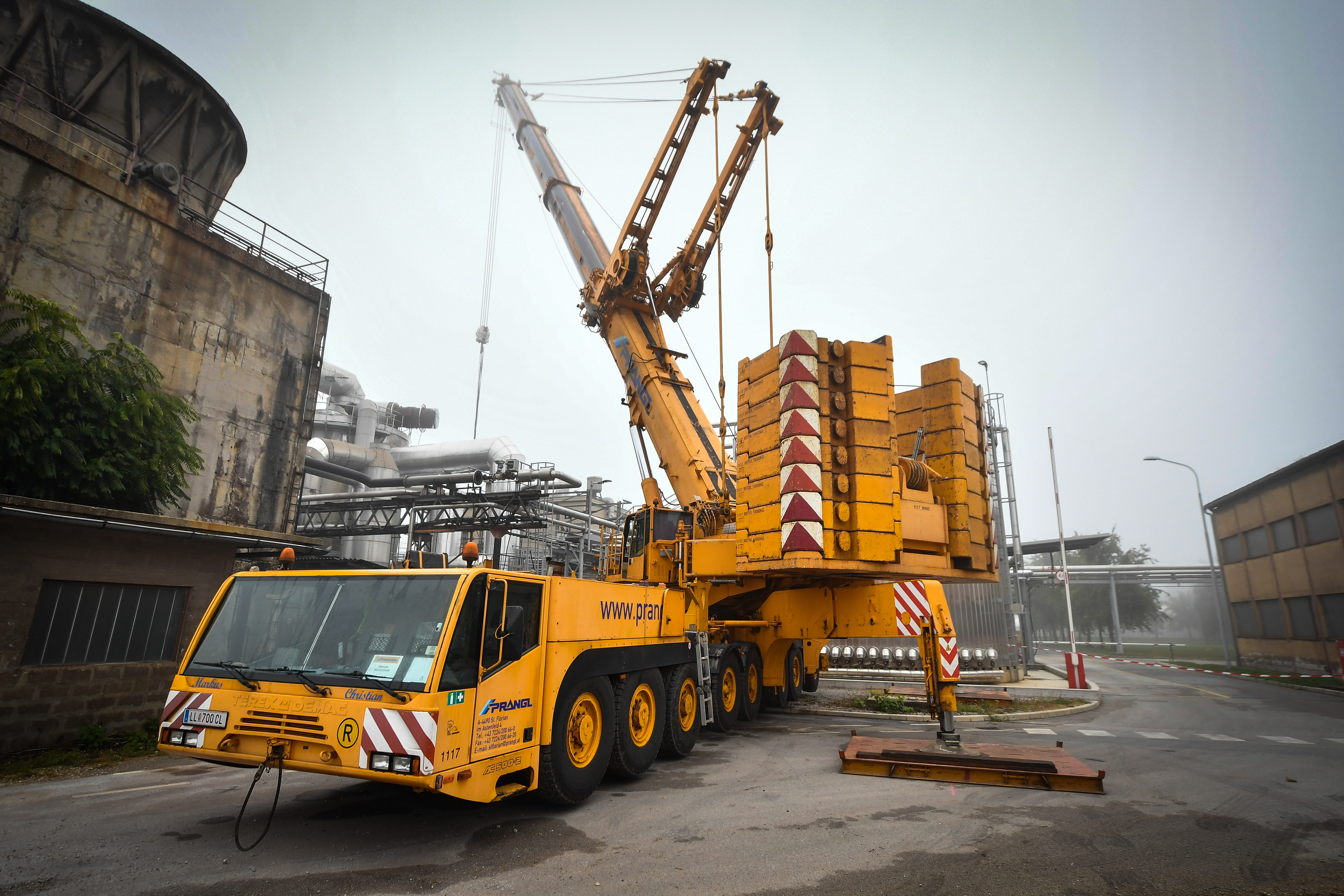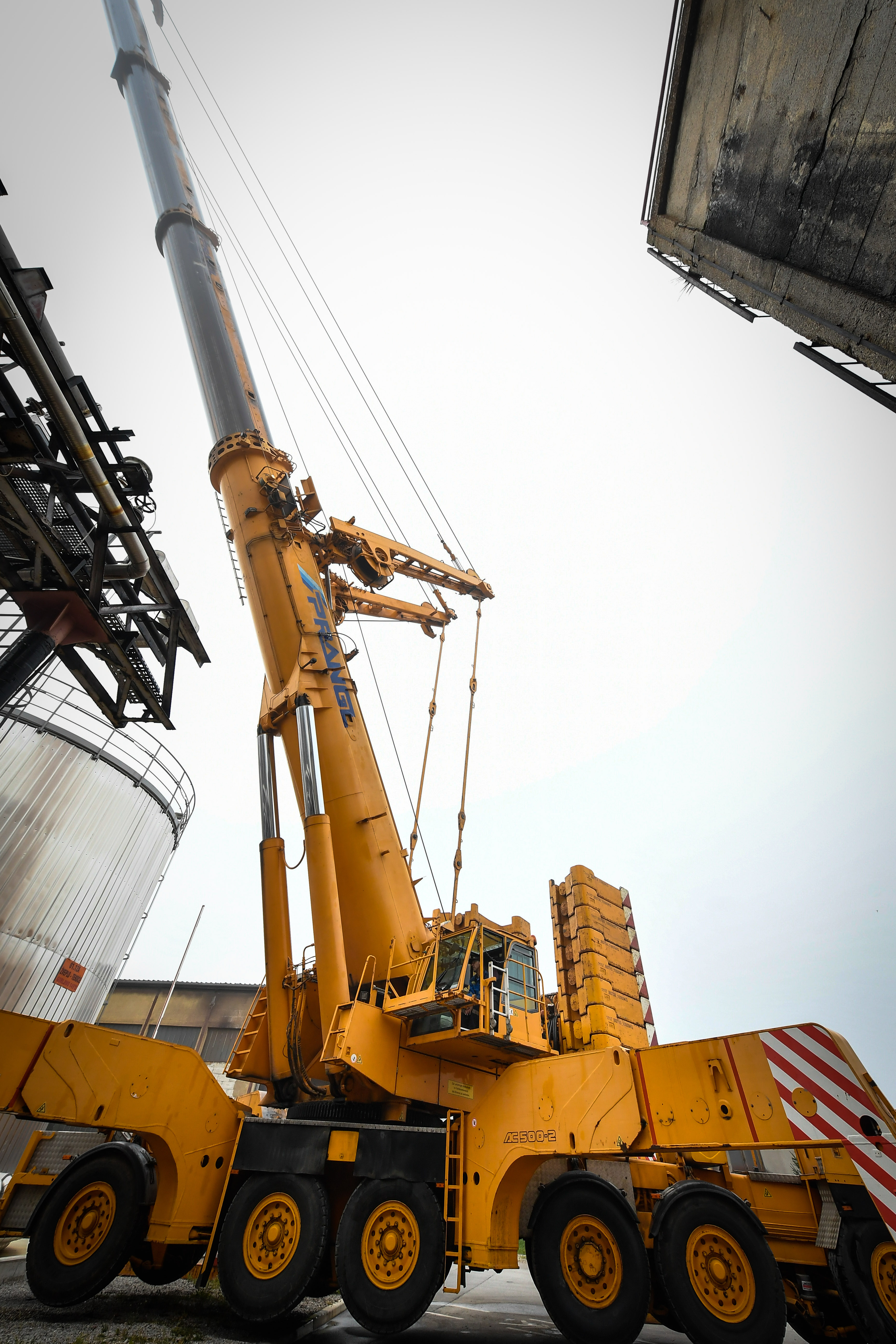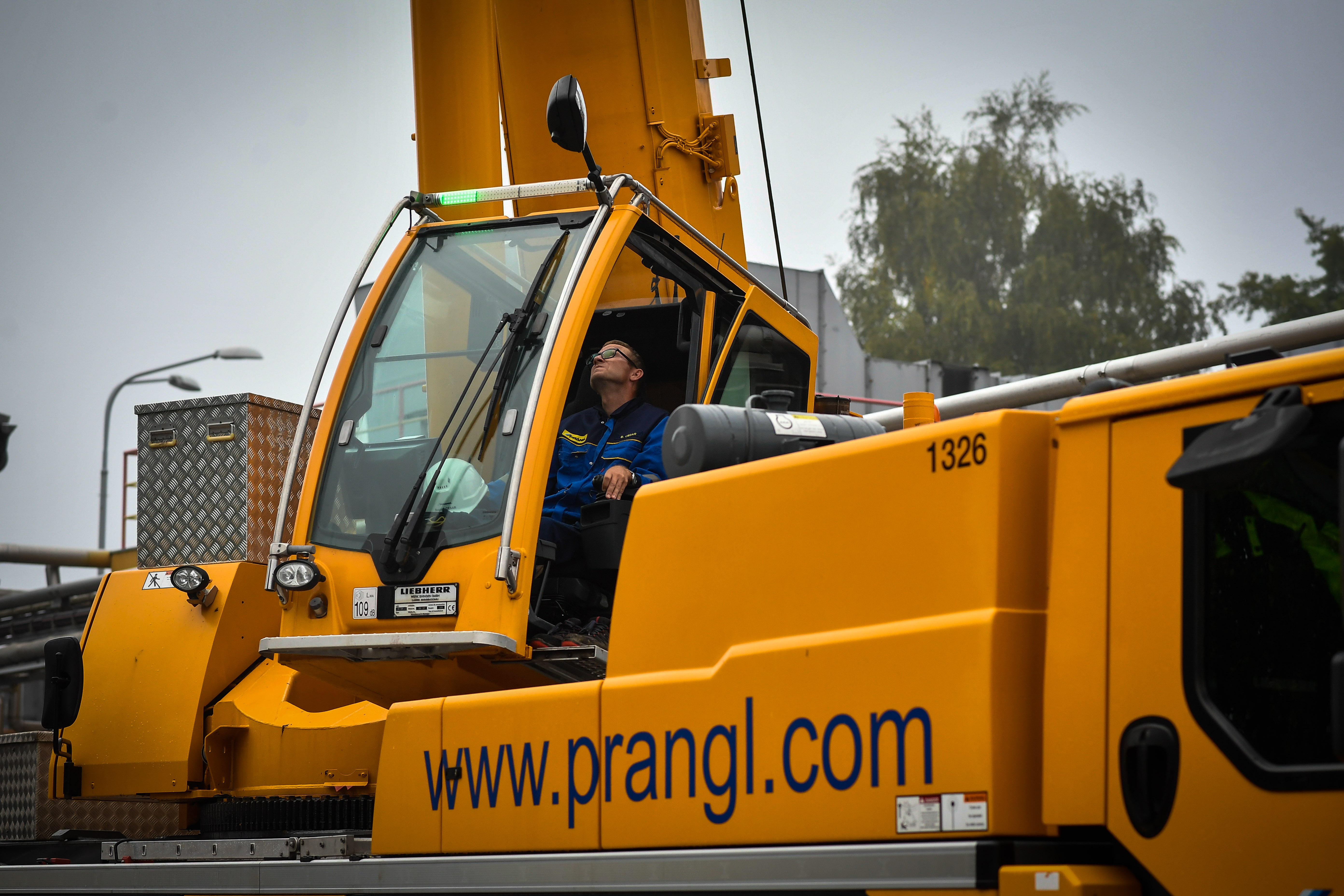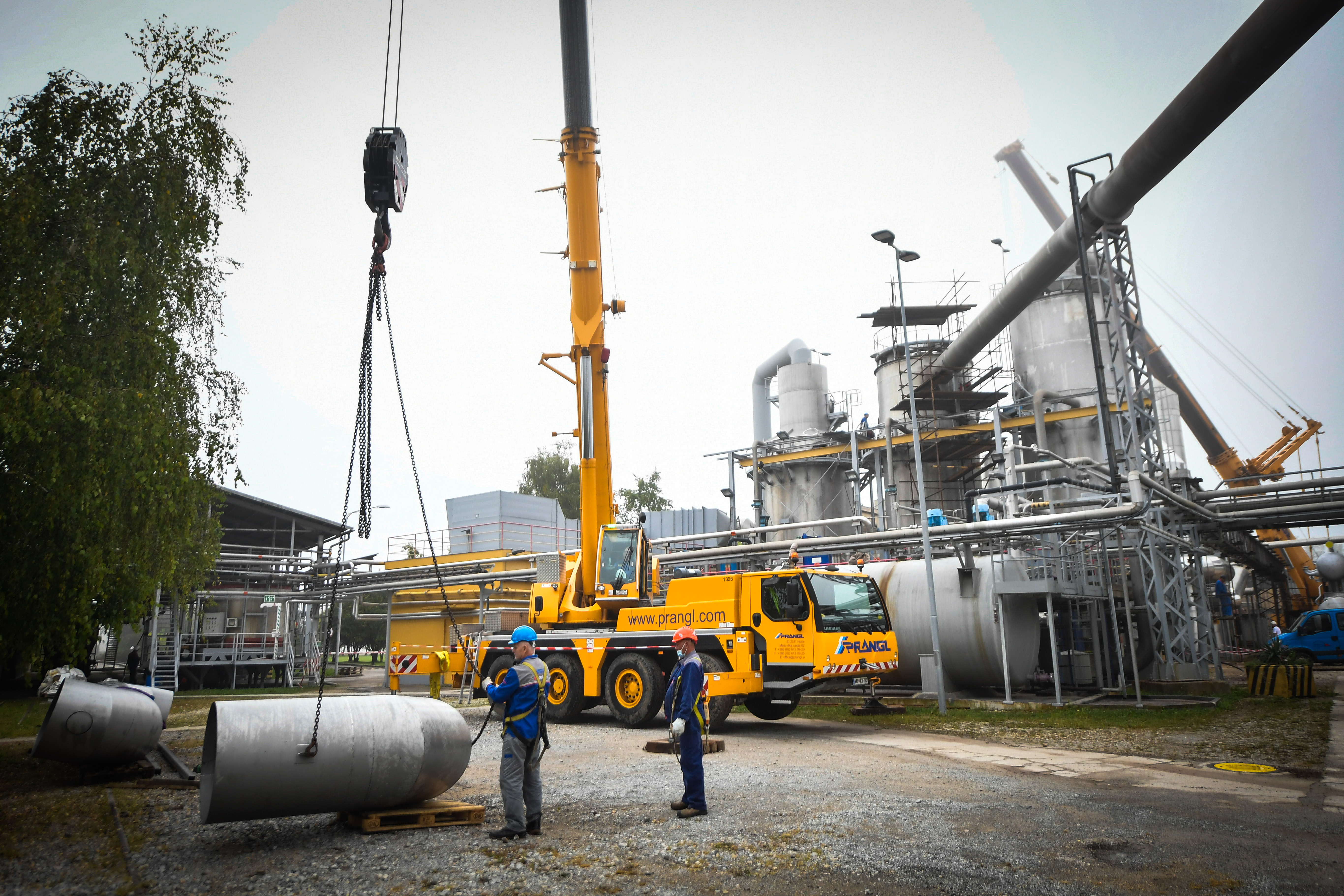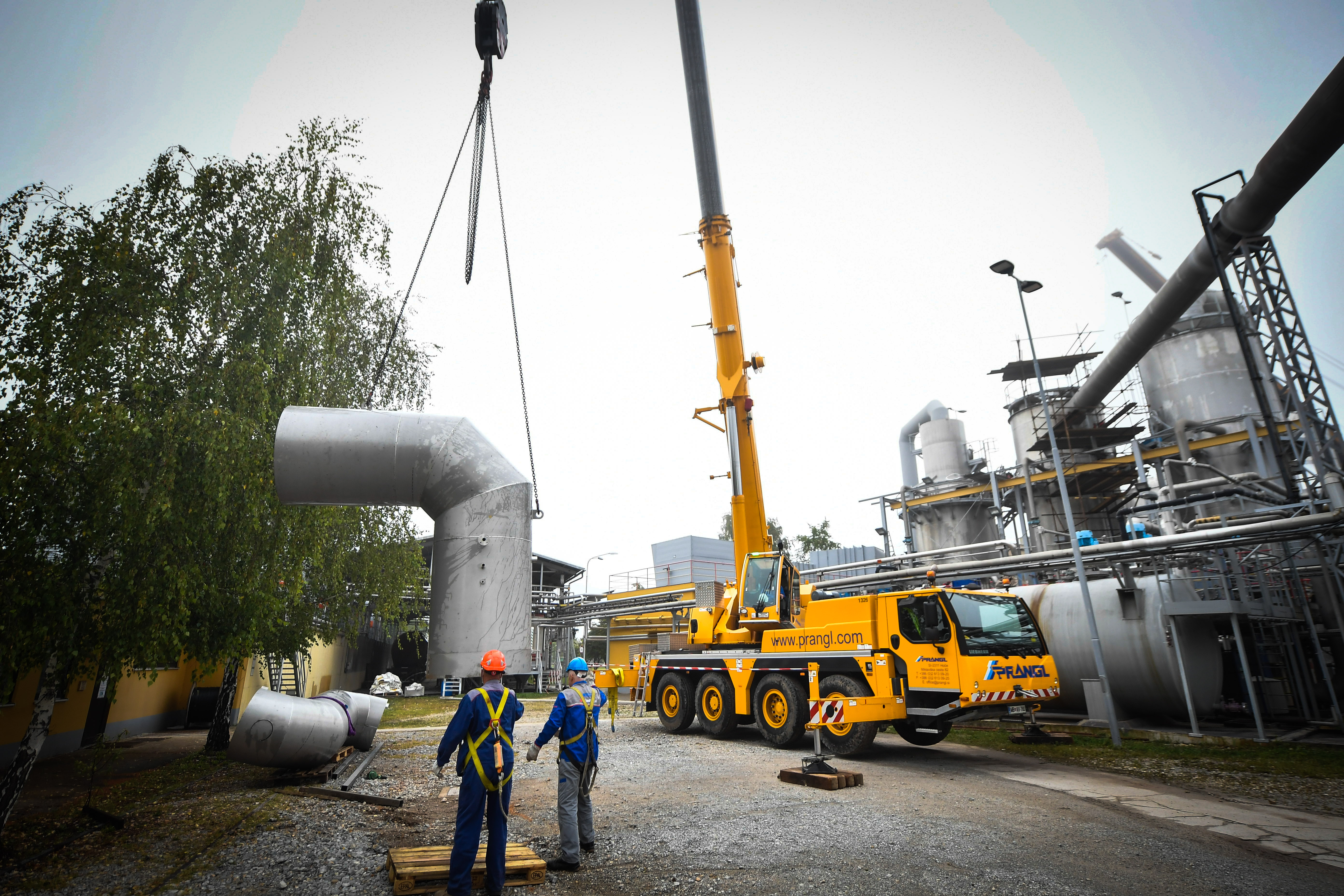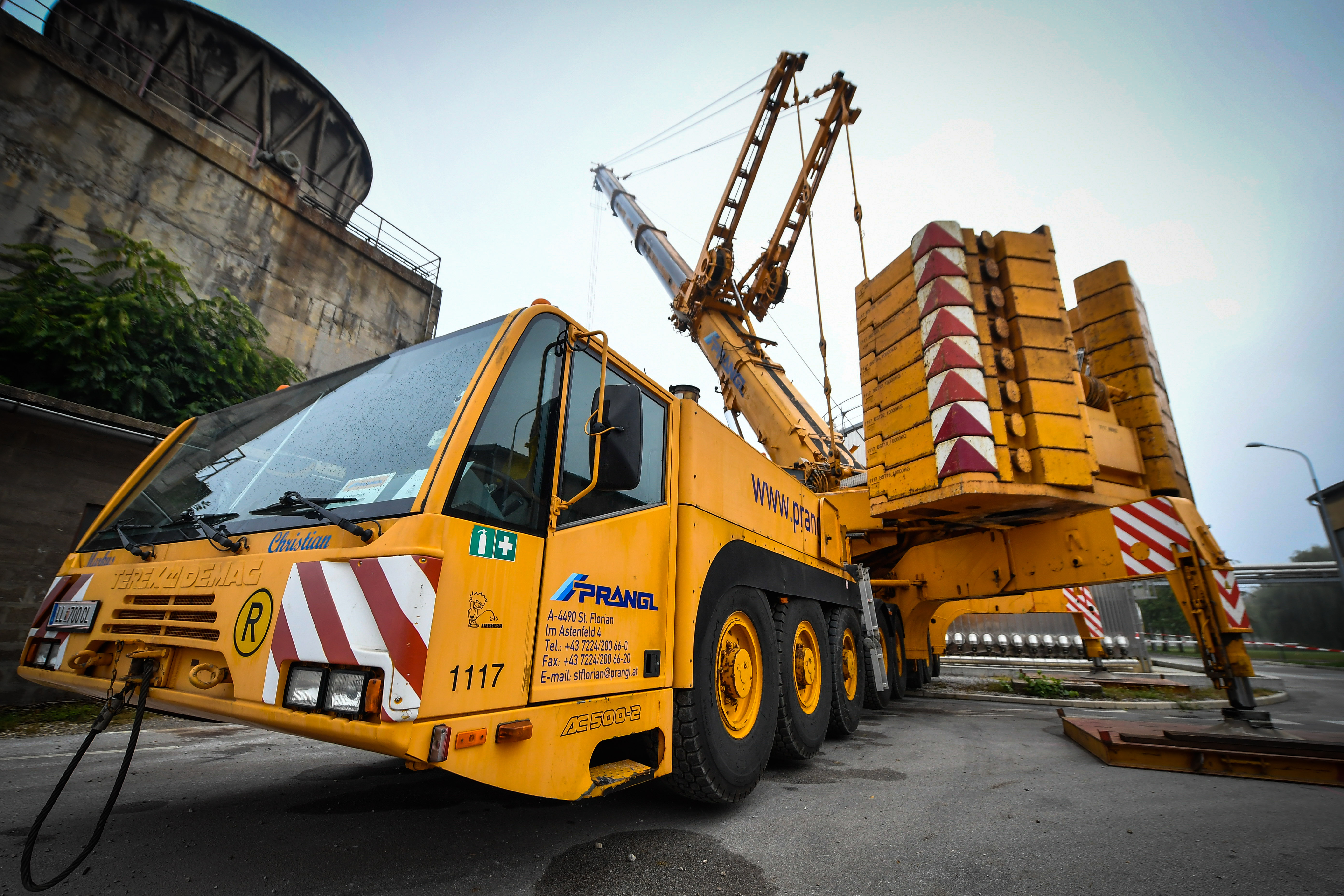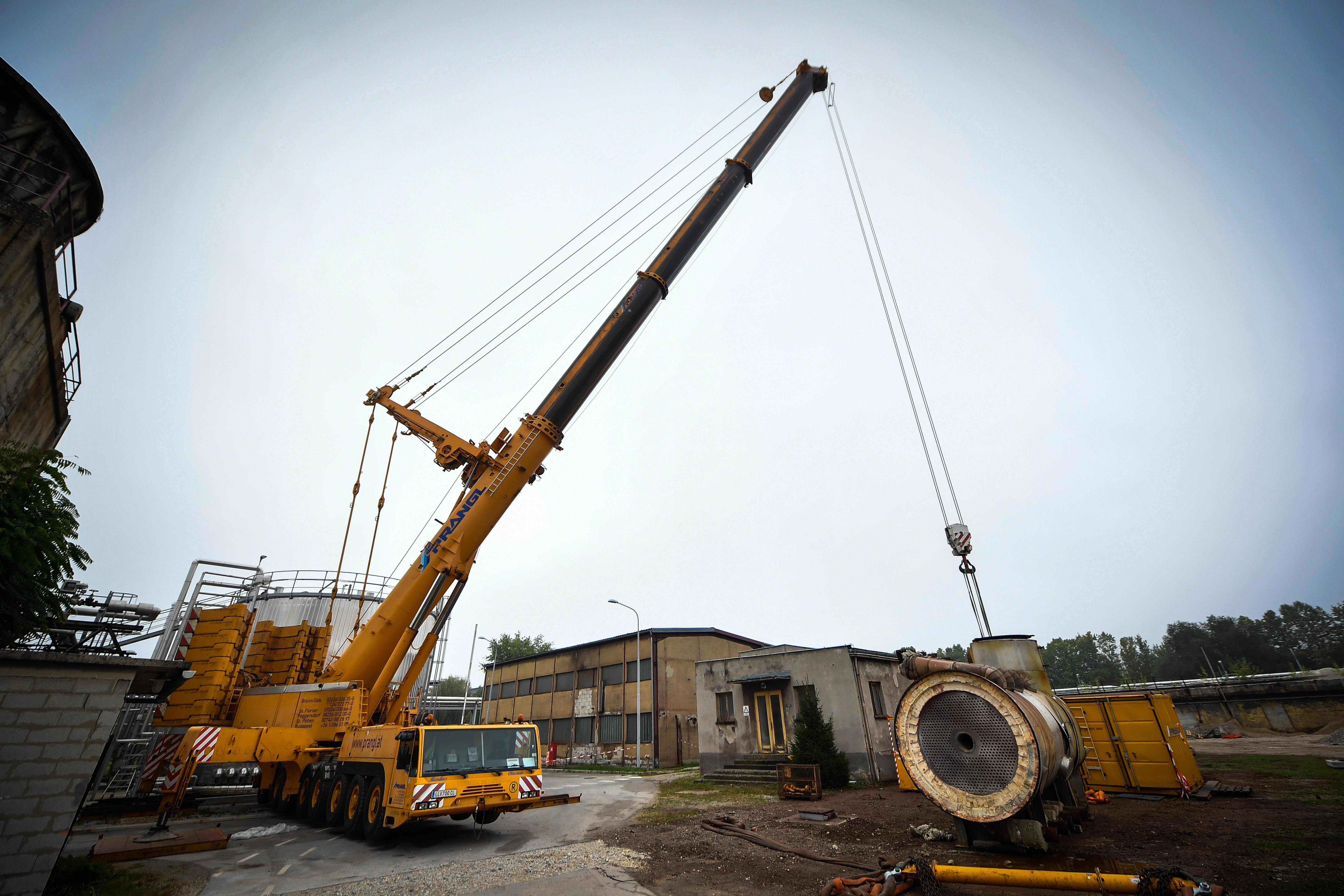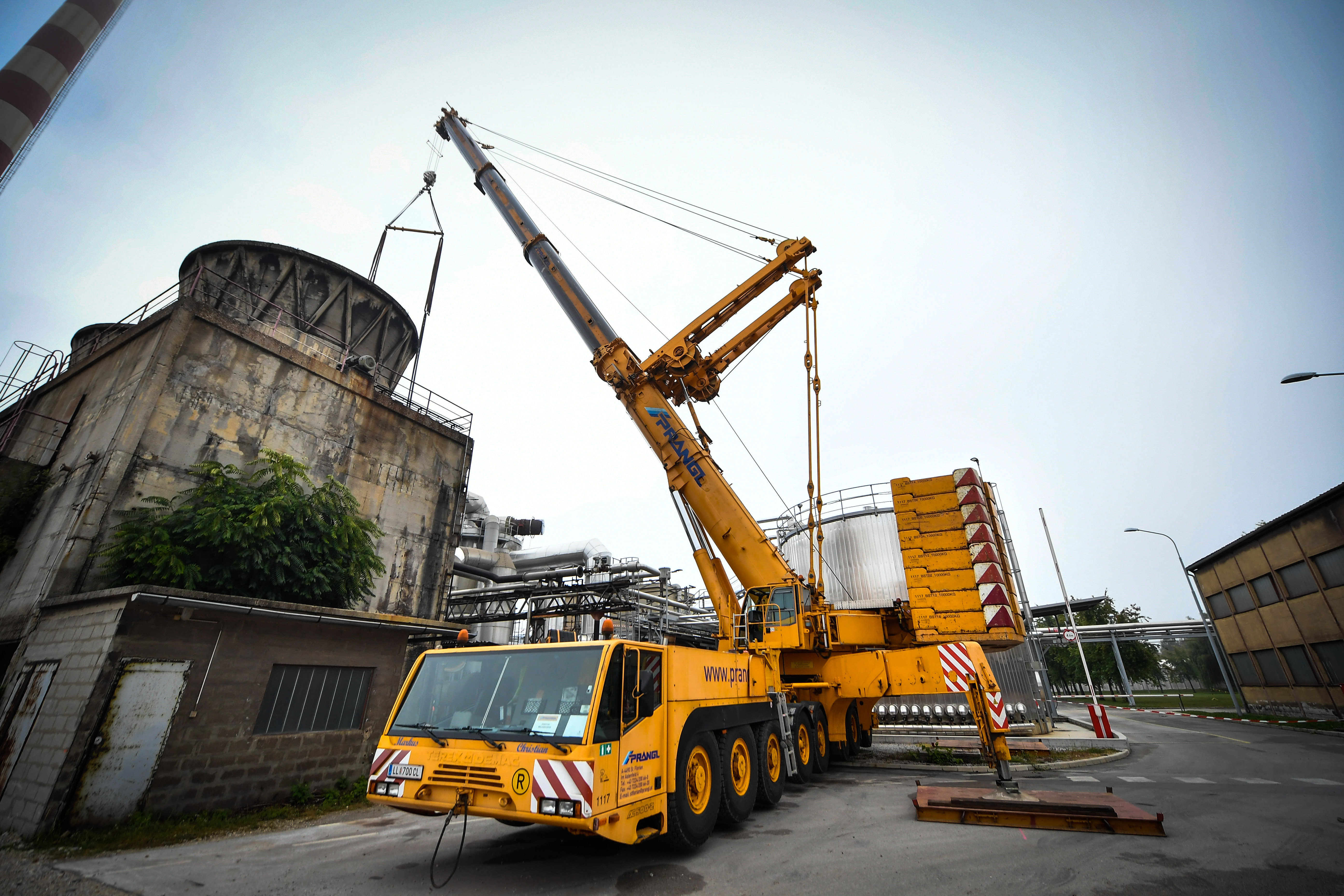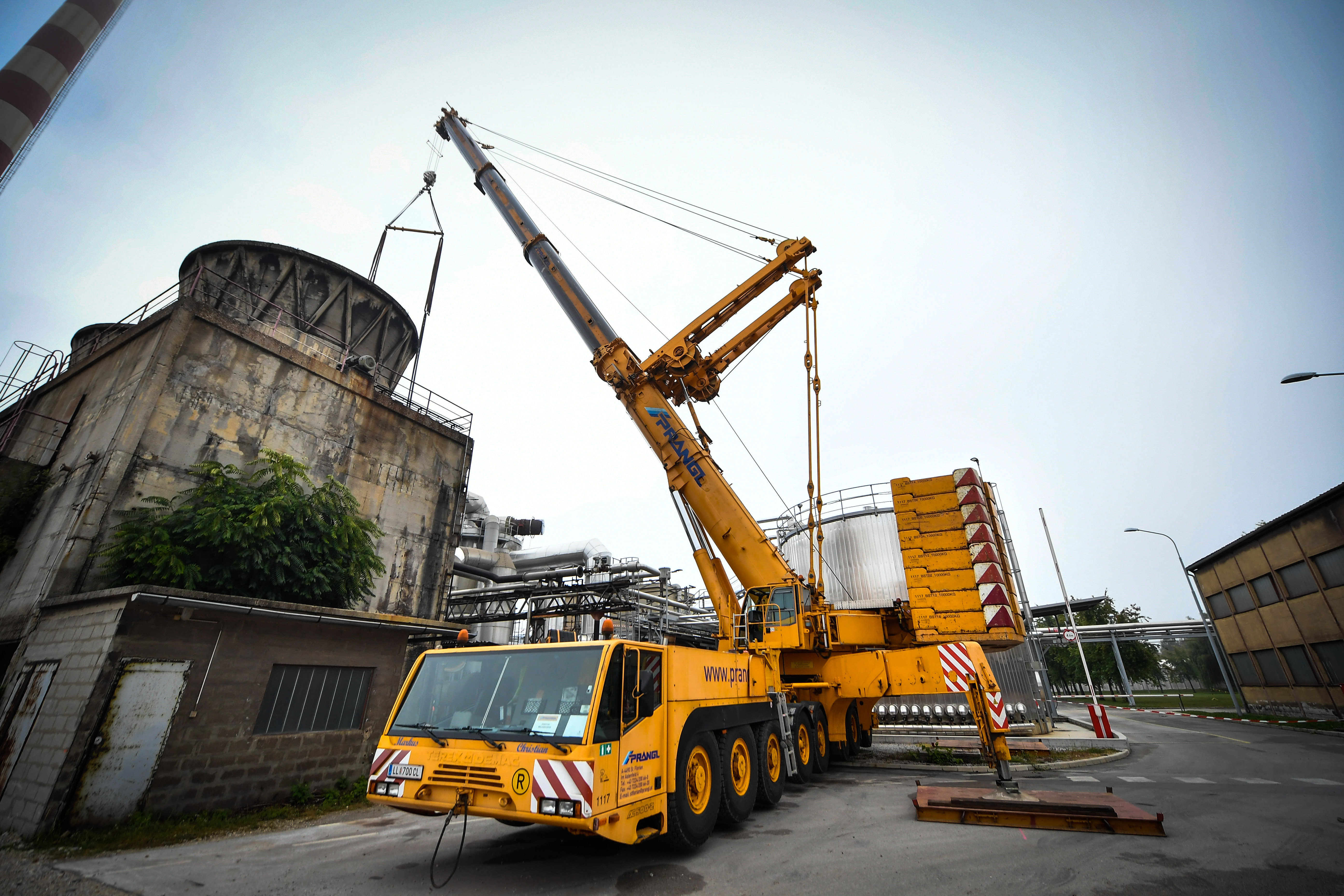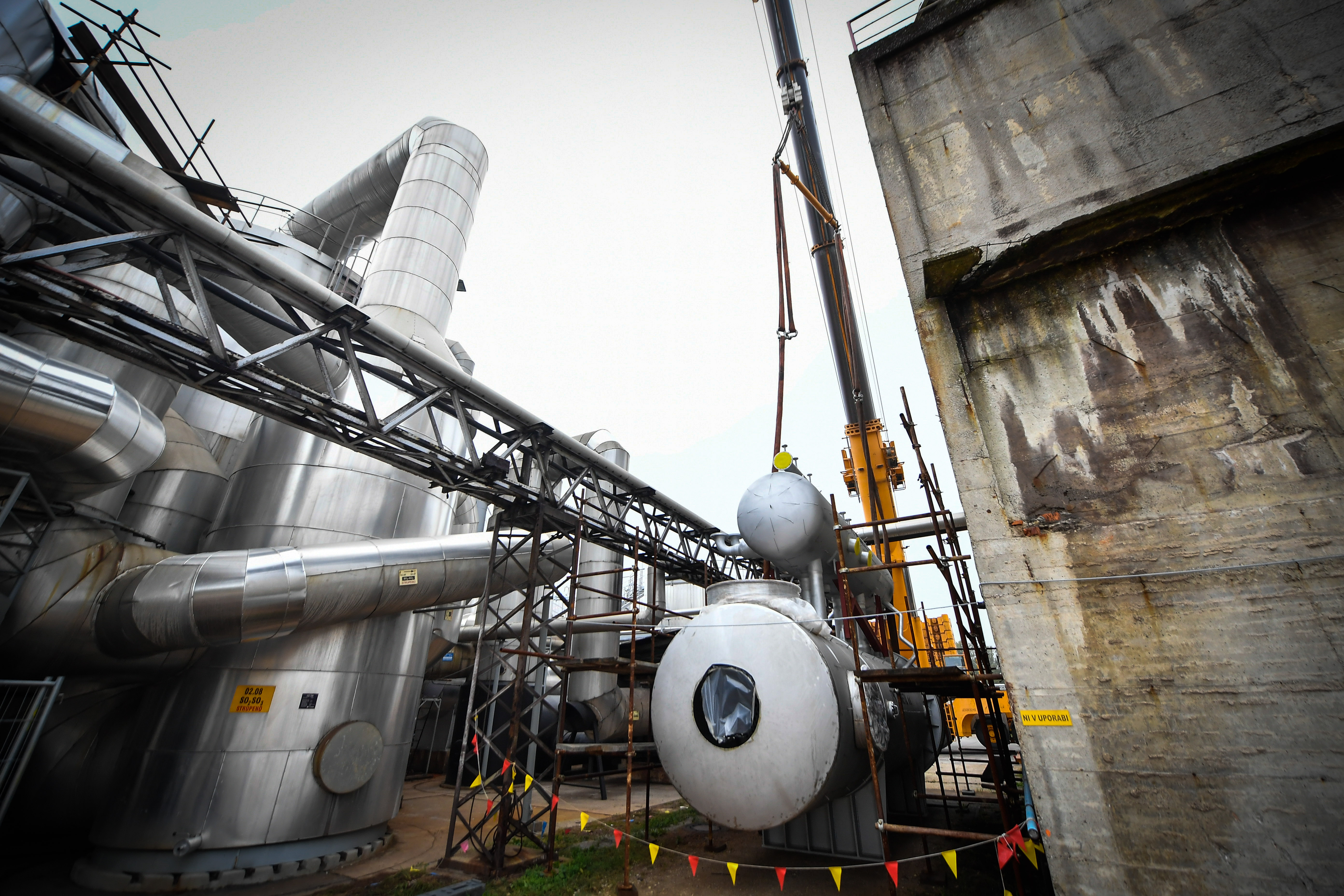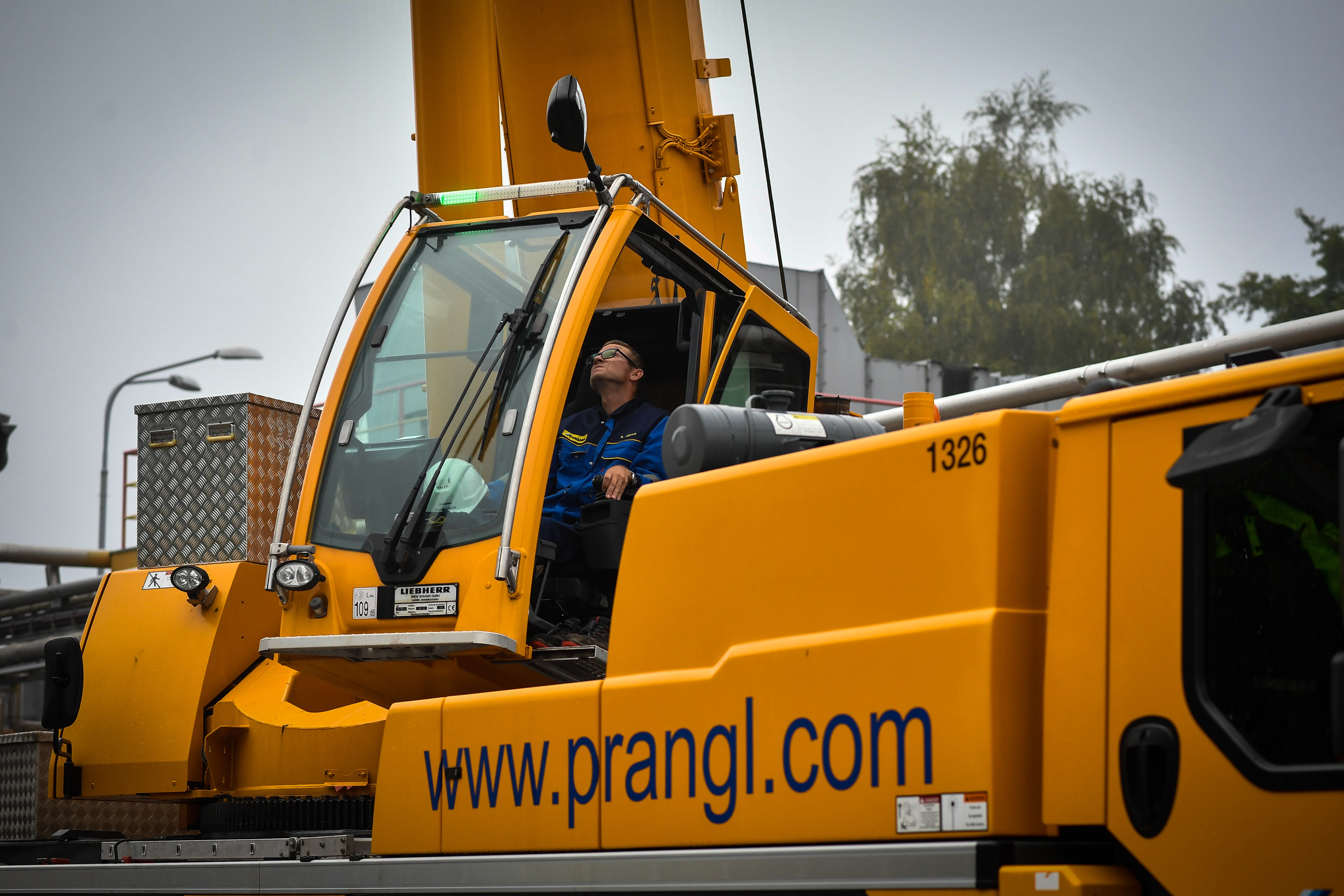 The challenge
Delicate repair and maintenance work
One of Slovenia's largest chemical companies was upgrading its sulphur production. A multinational Prangl team was on site with commitment and expertise.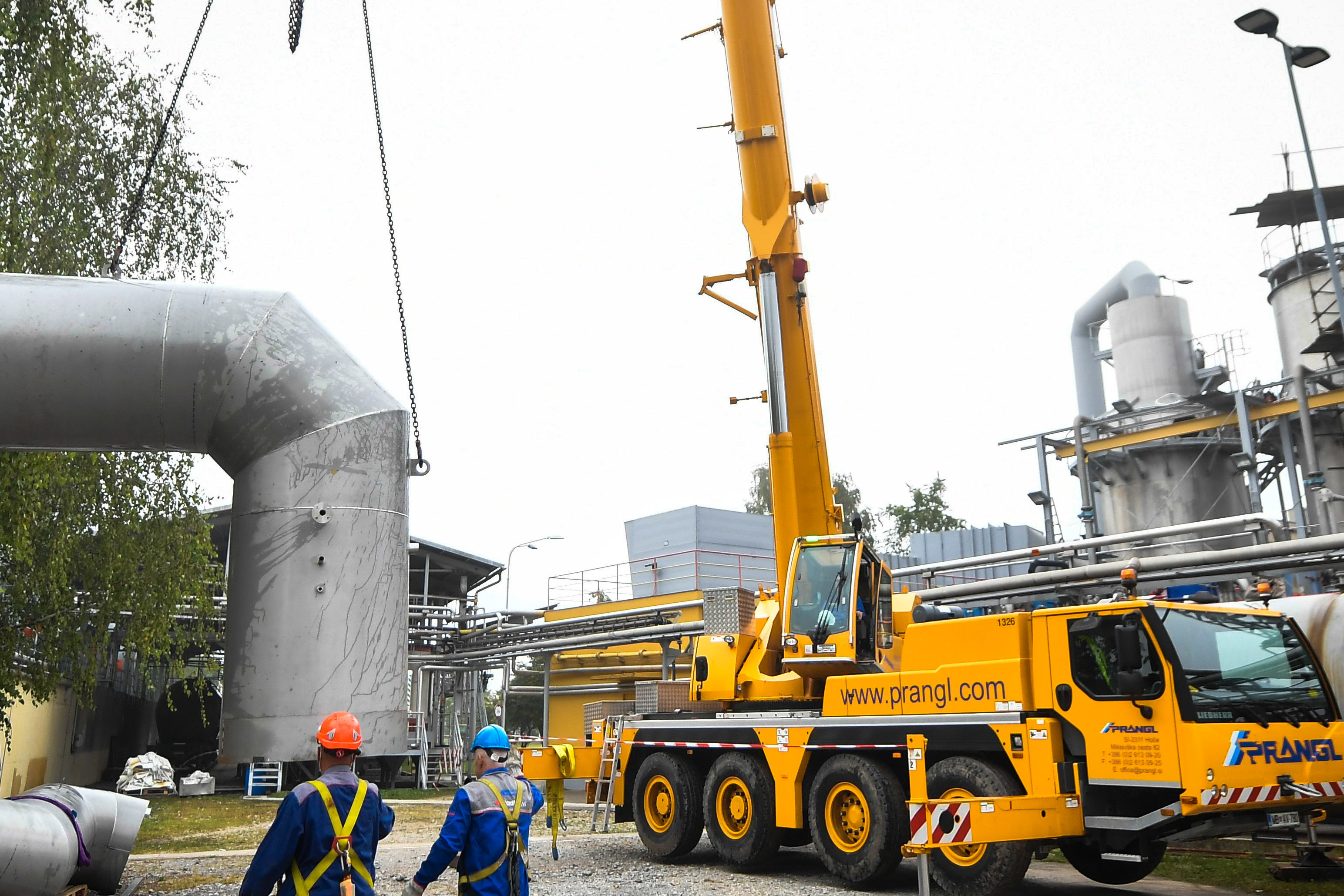 Success through good planning
The most important part of the whole project was probably the joint on-site visit to the construction site. Due to the exact knowledge of the local conditions it was possible to create a precise technical plan as well as an individual lifting concept for the work with several mobile cranes. A 40 tonne and a 70 tonne telescopic crane were used to replace gas pipelines in different parts of the plant. But they were also able to provide support for other activities.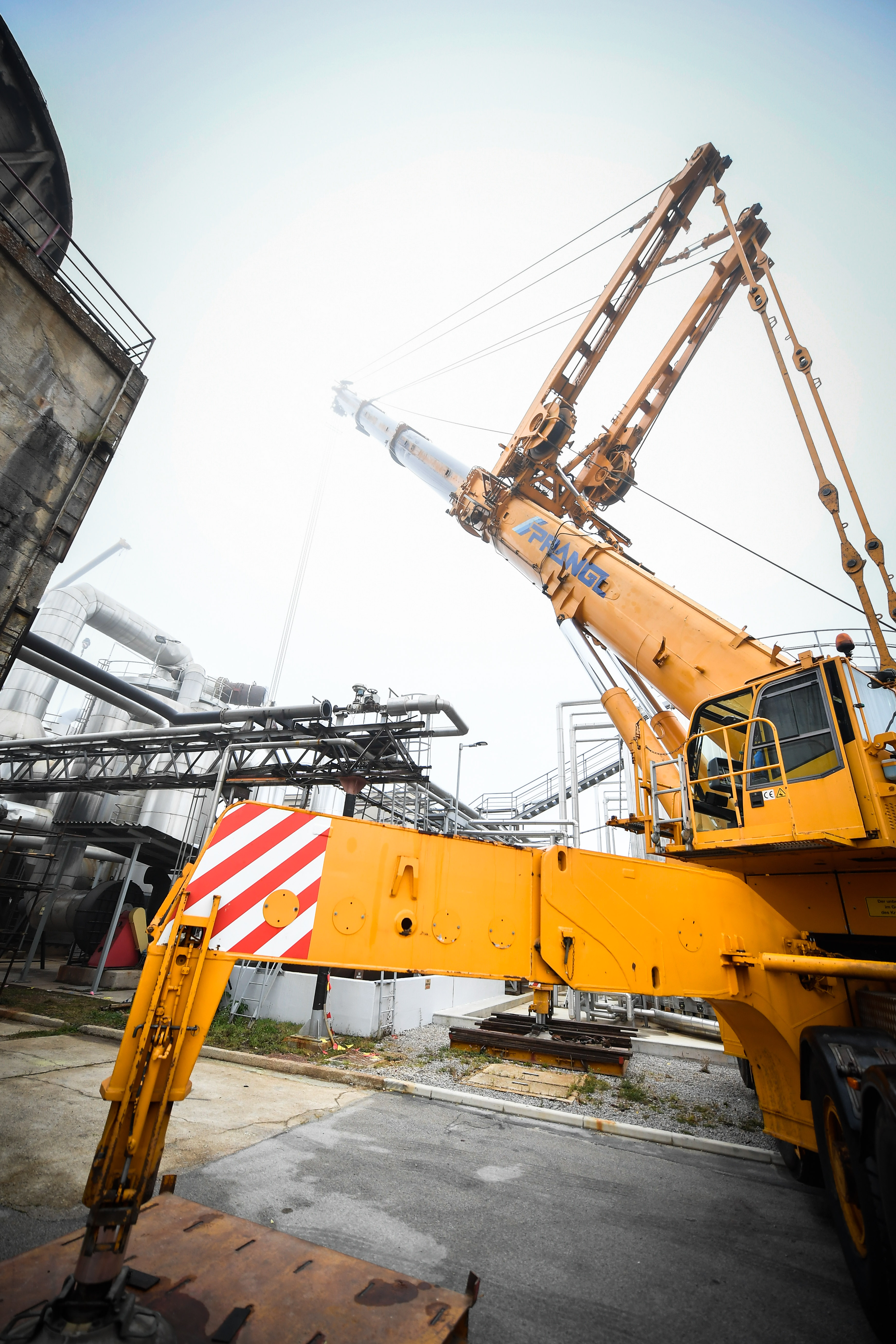 500 tonne telescopic crane
The heaviest lift was the 42 tonne steam boiler including the steam drum. Determining the centre of gravity and the appropriate slings was essential in the run-up to the project. With a horizontal reach of 26 metres, the nine metre long and 6.5 metre high load finally had to be lifted by a 500 ton telescopic crane from Austria. The international Prangl crew worked together perfectly.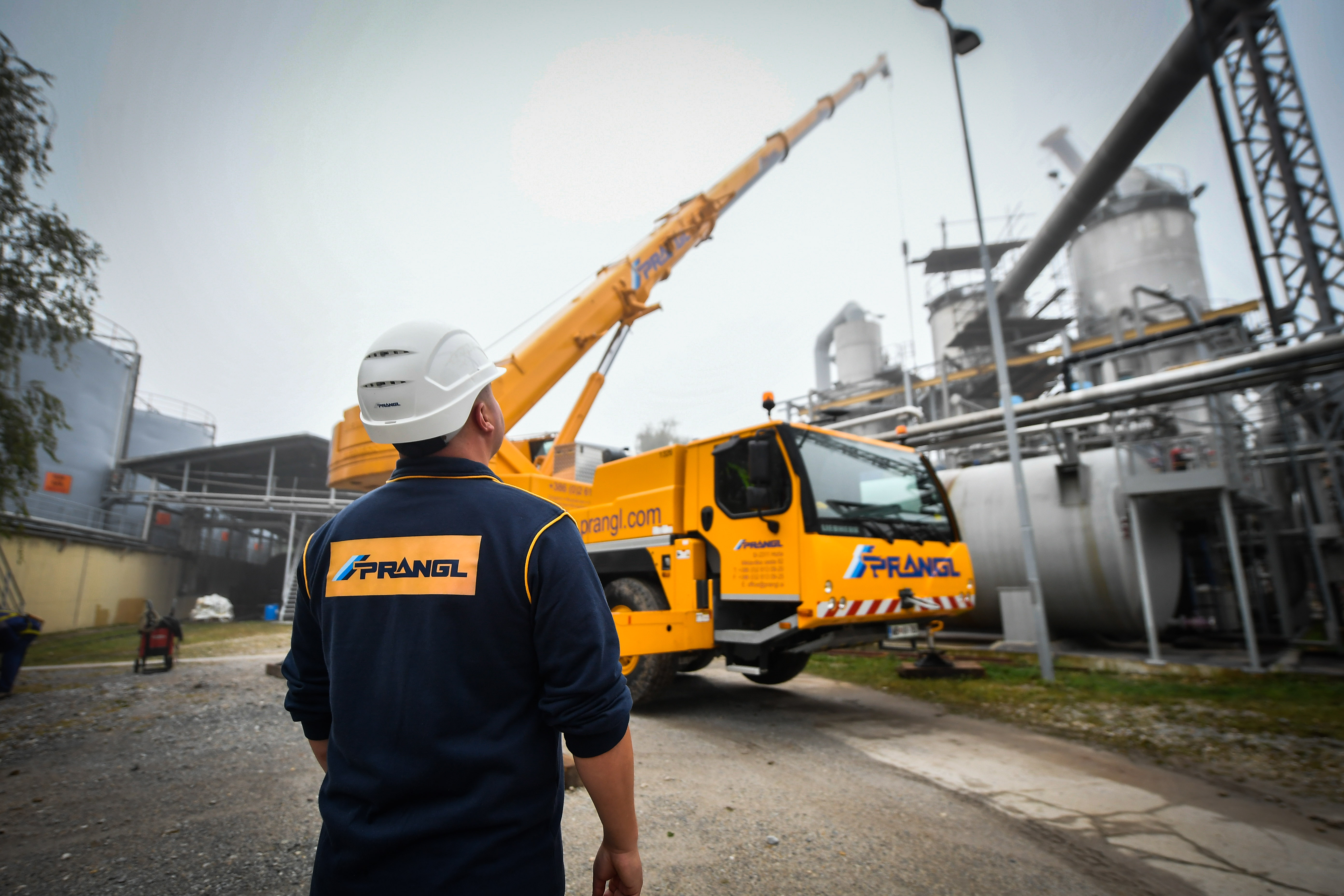 Petrochemical specialist
The petrochemical industry has particularly high safety standards. Prangl is therefore also certified to the highest safety standard (according to SCCP). The yellow specialists know which measures must be implemented to ensure the safety and health of all those involved on site. A further organisational challenge was the coordination of the many different companies involved in the project. Thanks to decades of experience in the project business, this was also overcome.