November 2020
Windpark Podvelezje
15 wind turbines installed in Bosnia and Herzegovina. Prangl took exclusive charge of all the project logistics.
Country:
Bosnia and Herzegovina
Date:
29.06.2020 – 17.12.2020
Sales:
Jürgen Kirschner
Andreas Schneider
Dubravko Križnjak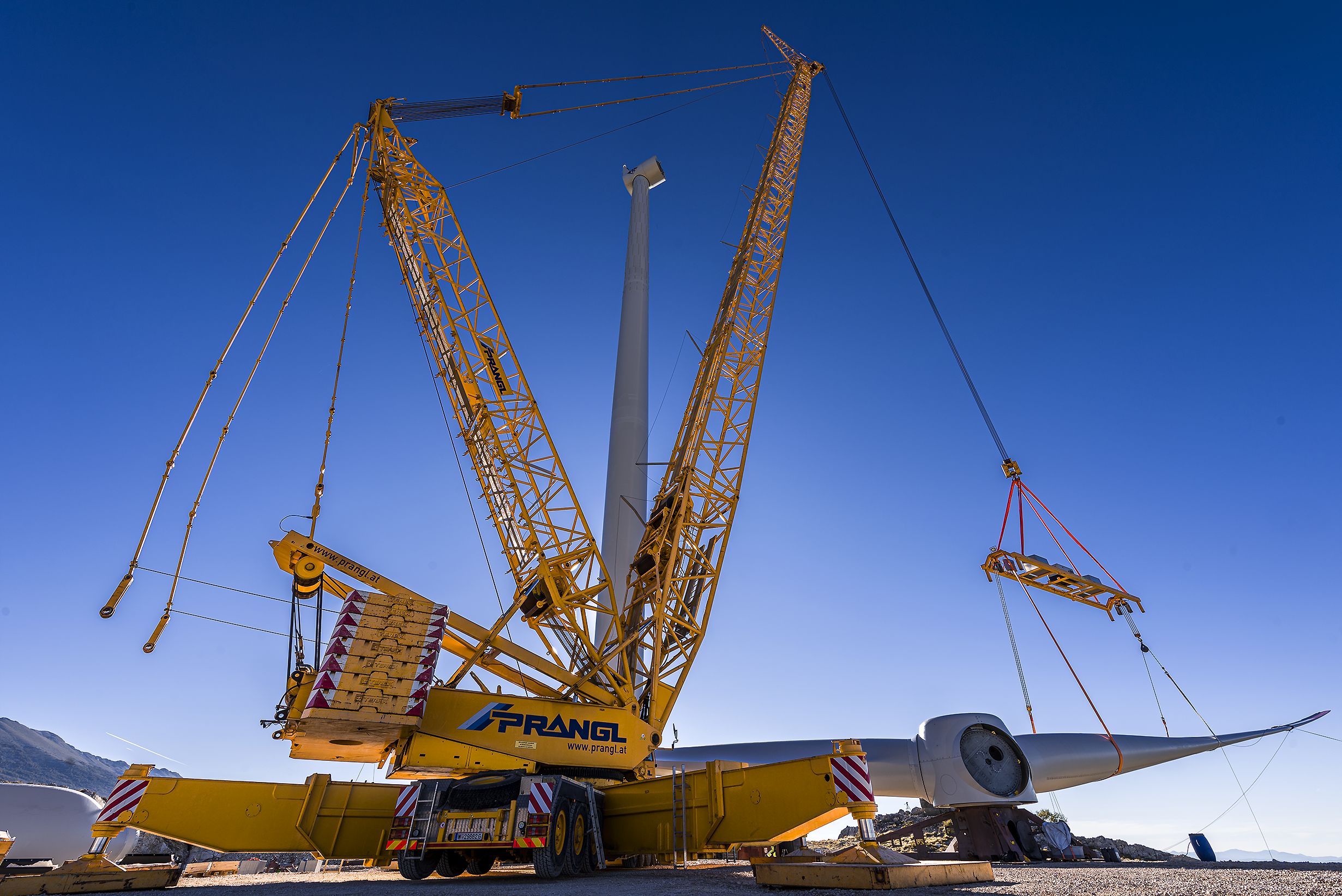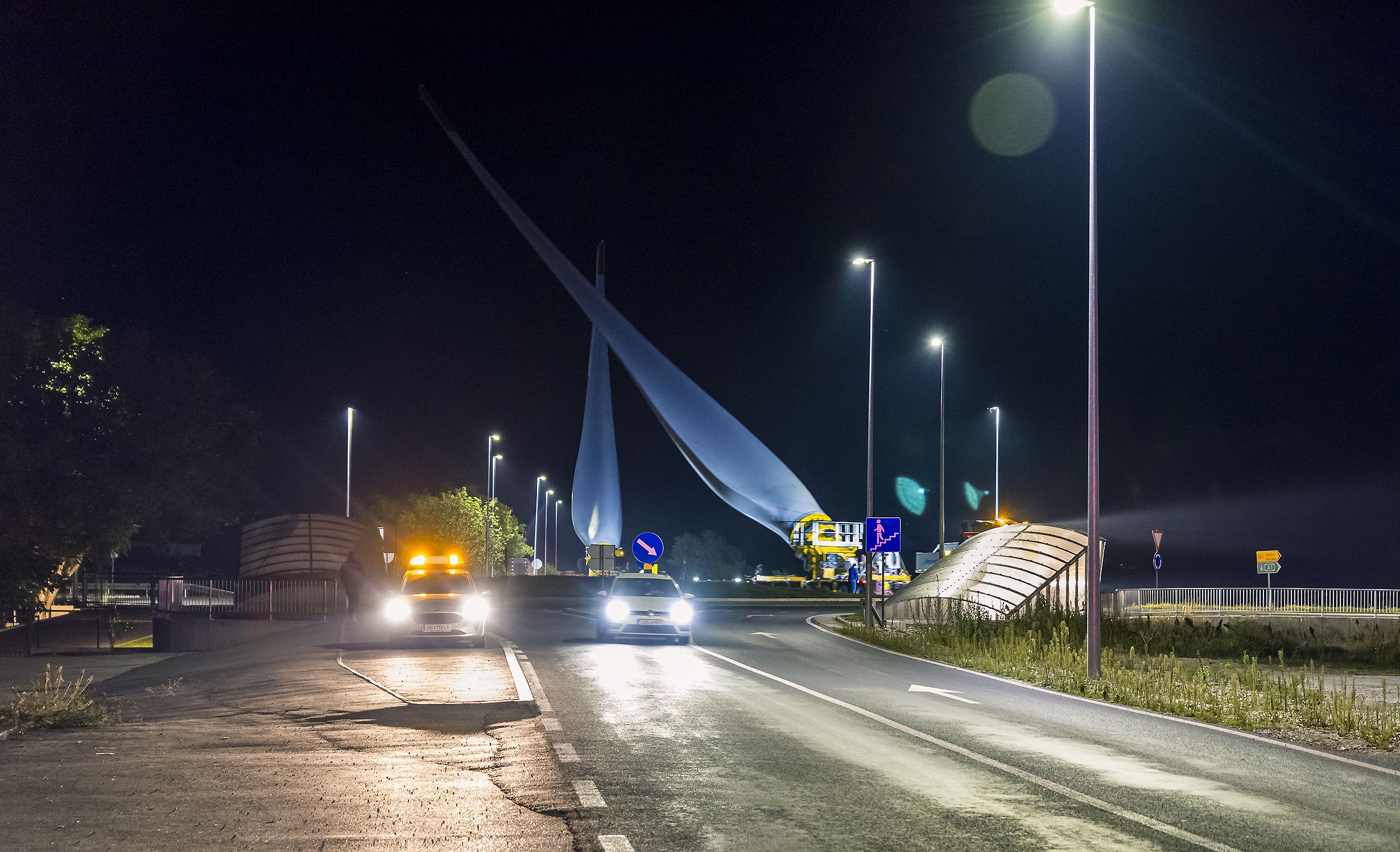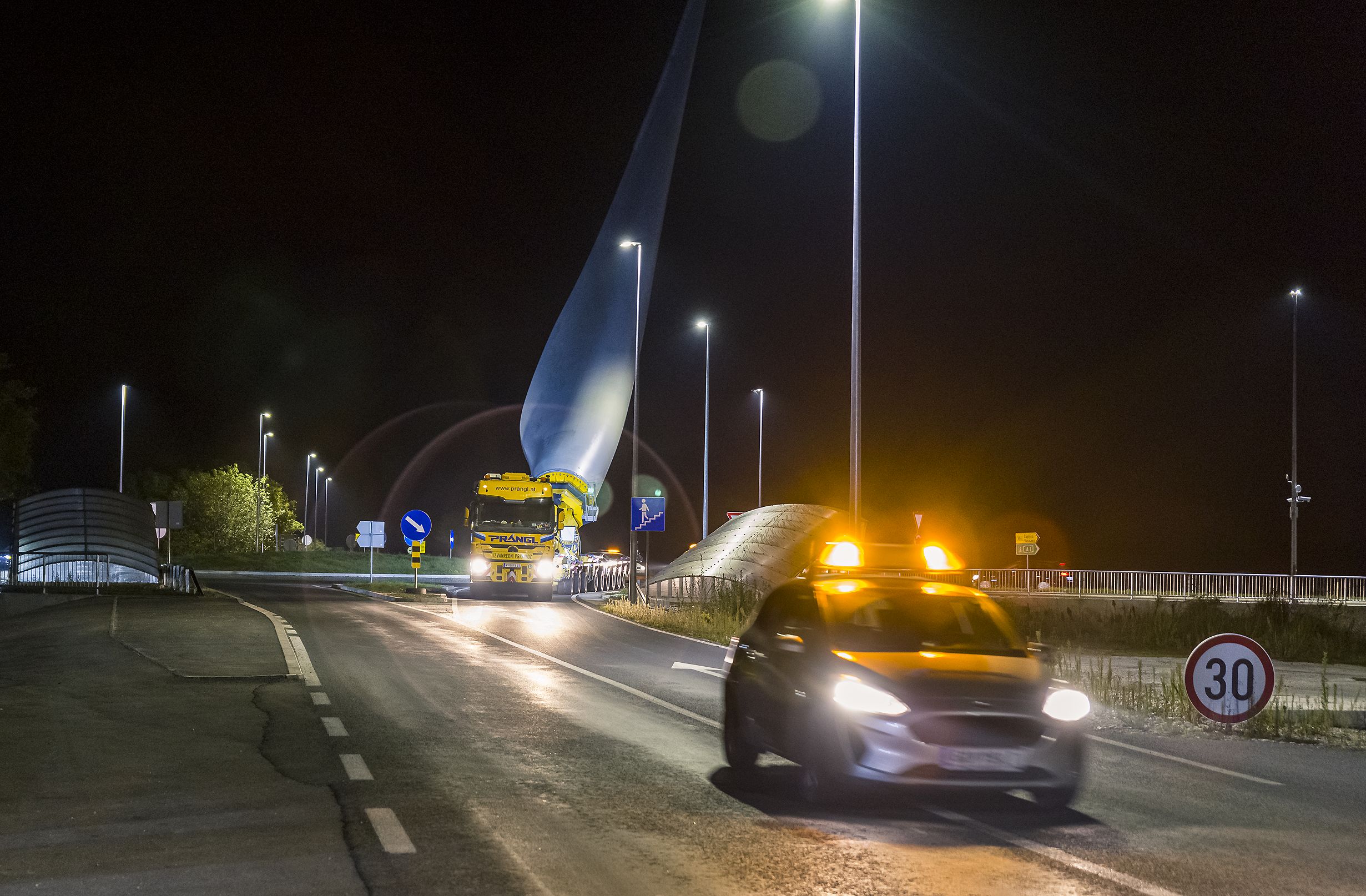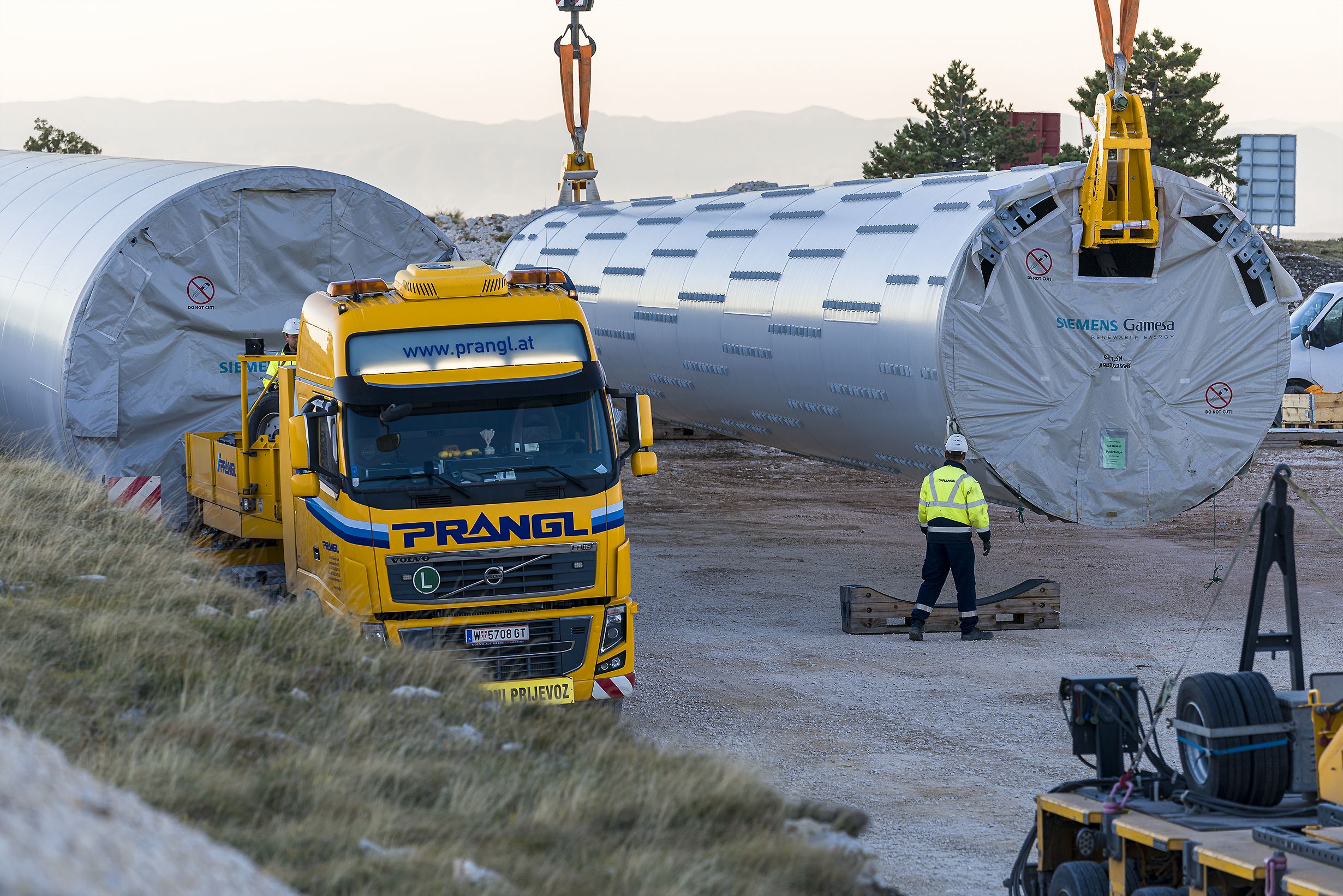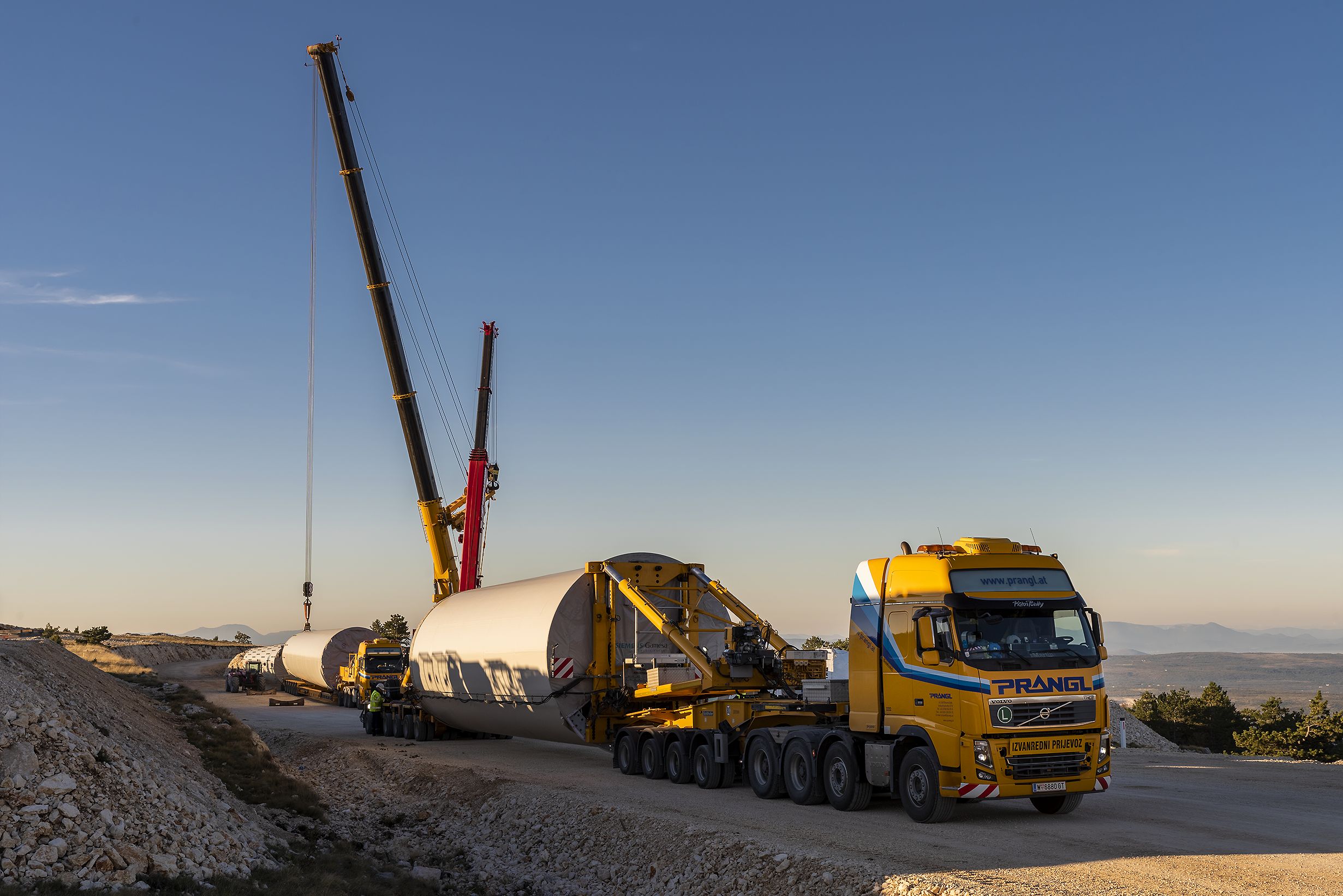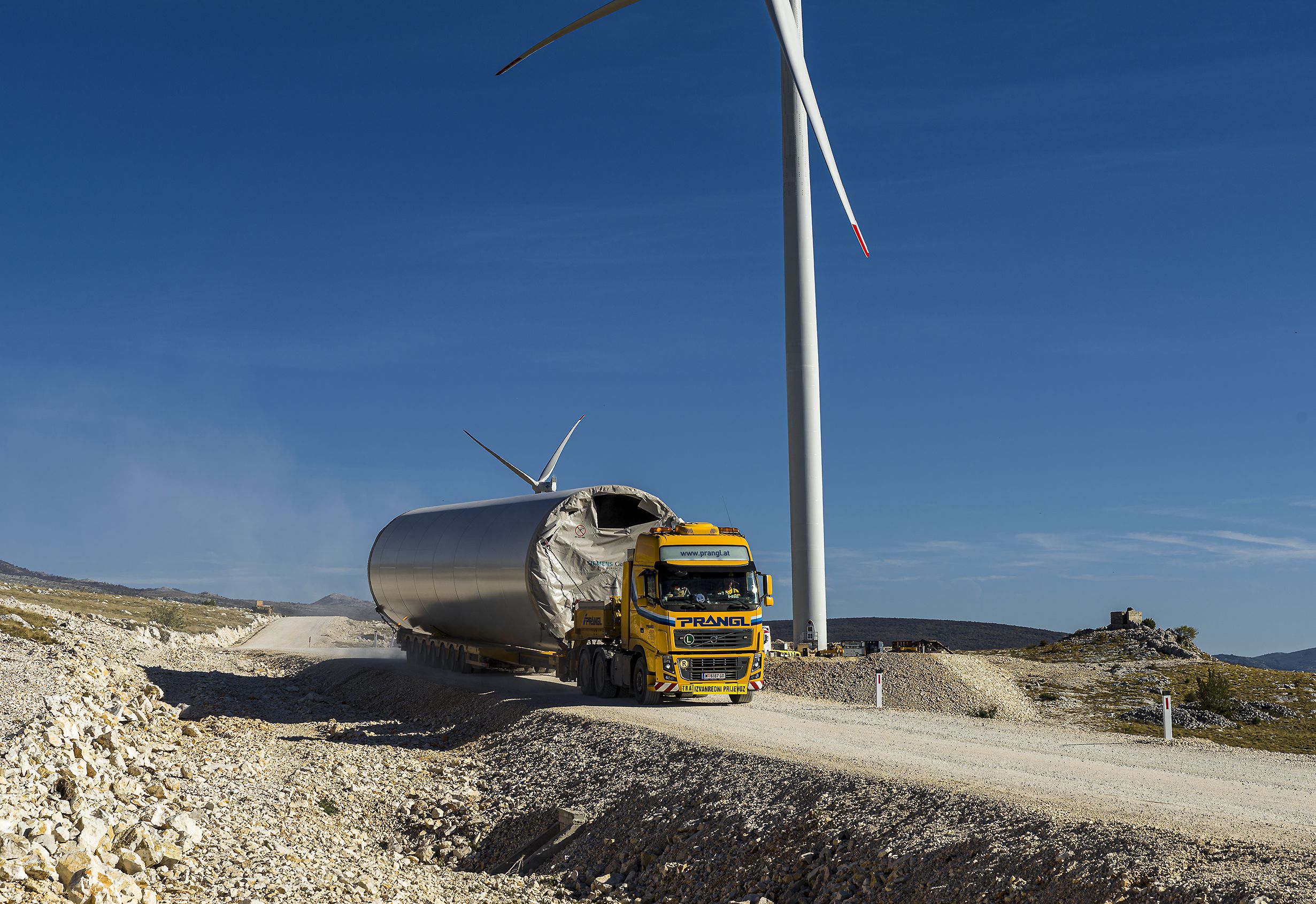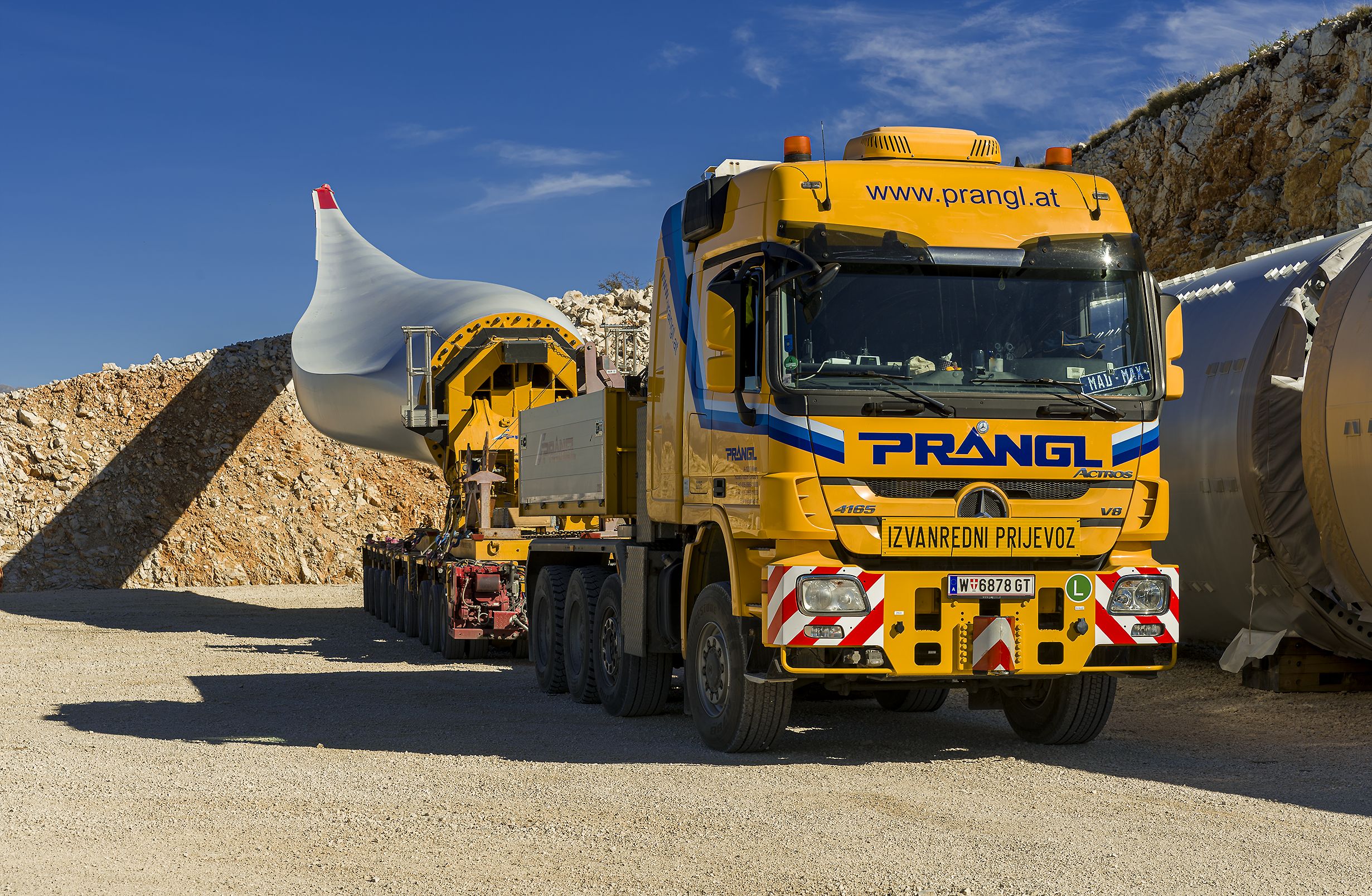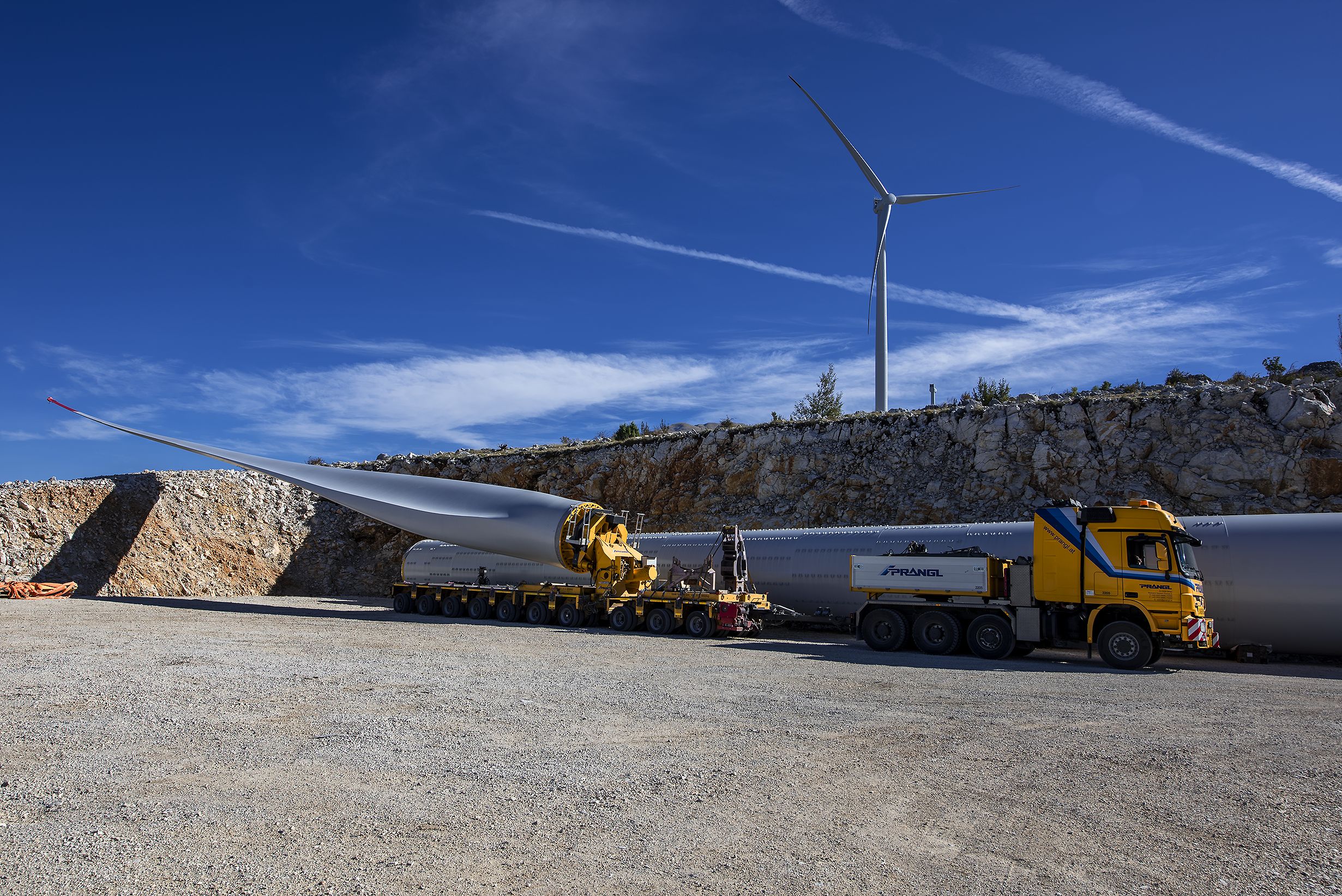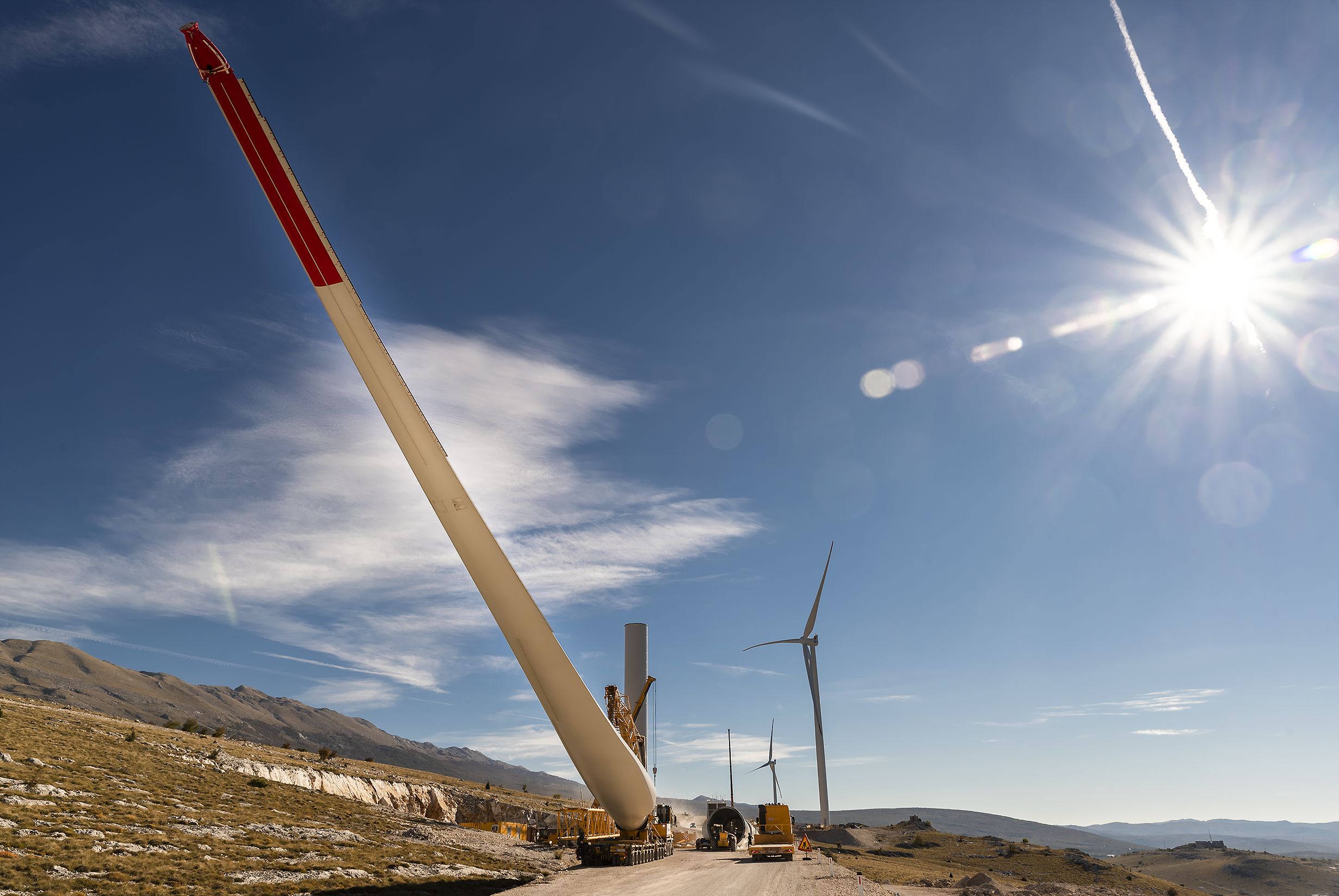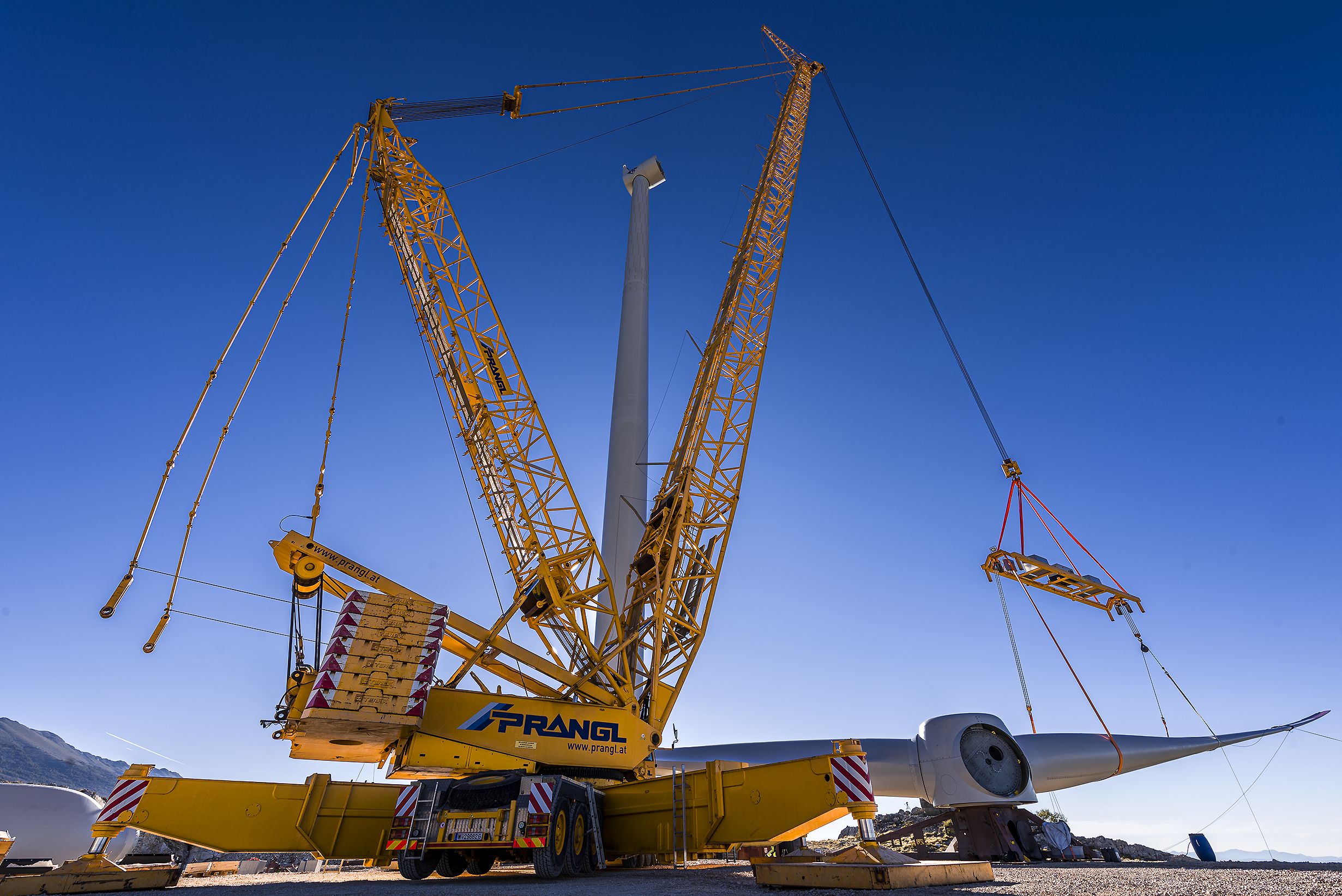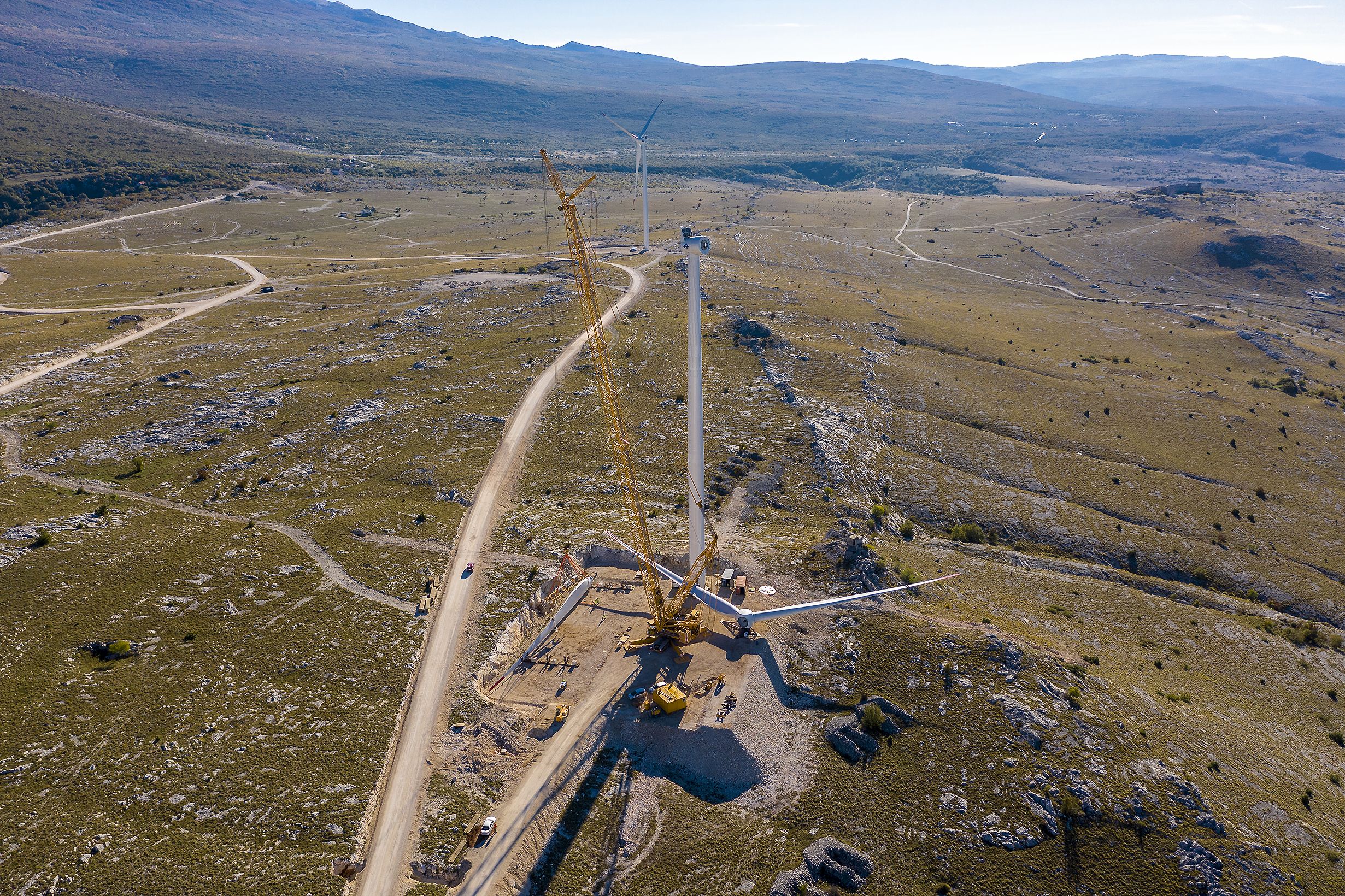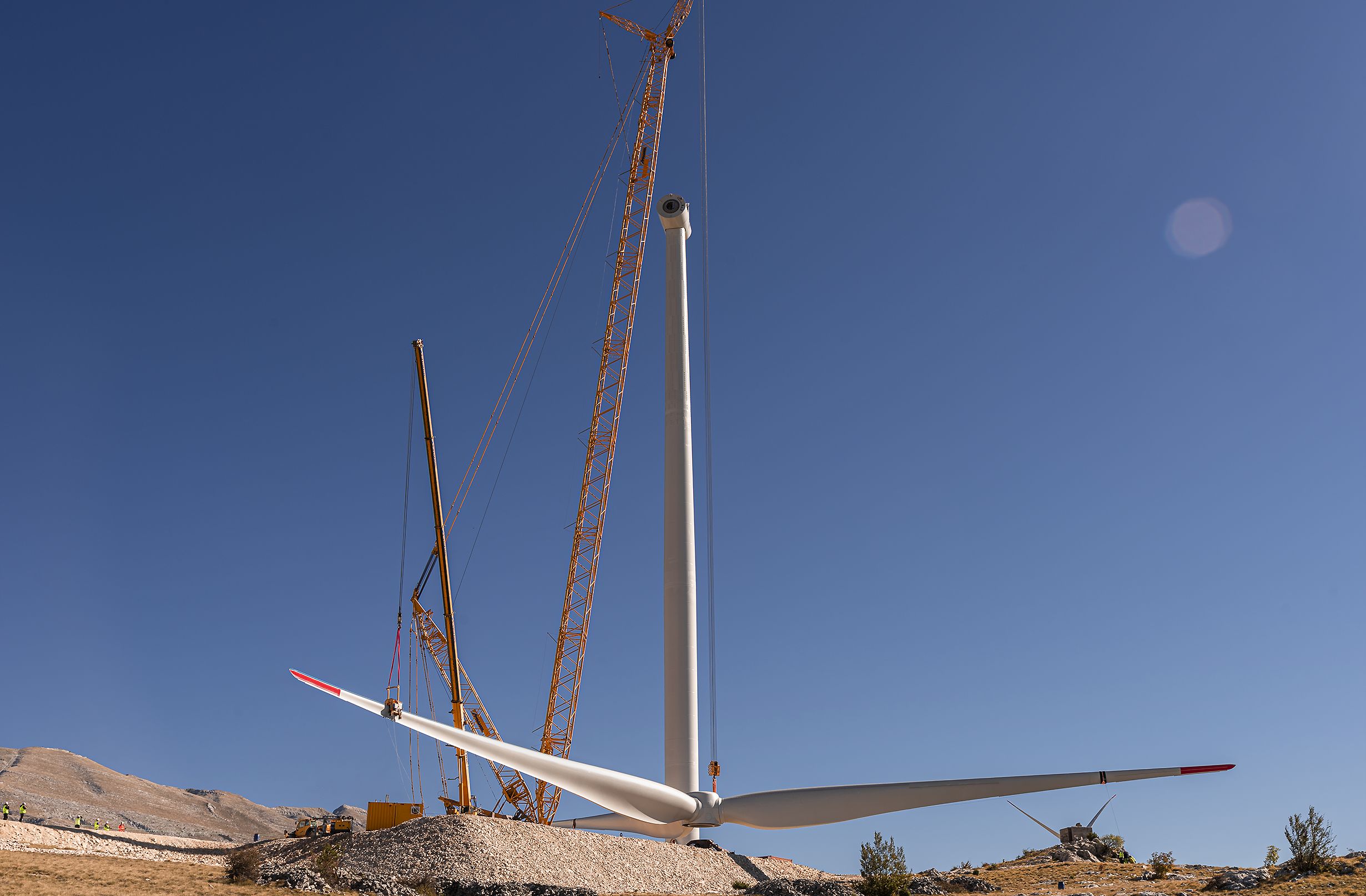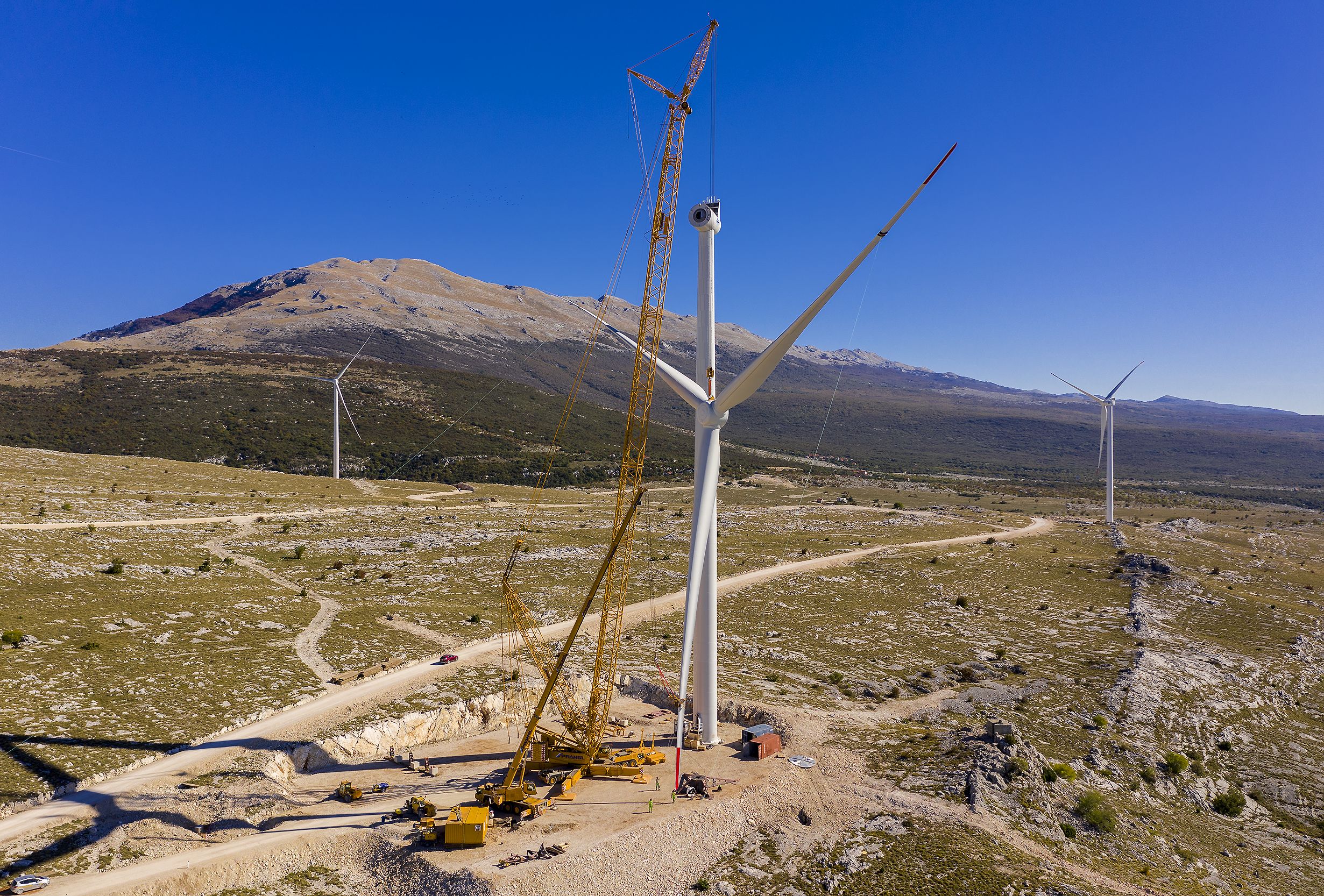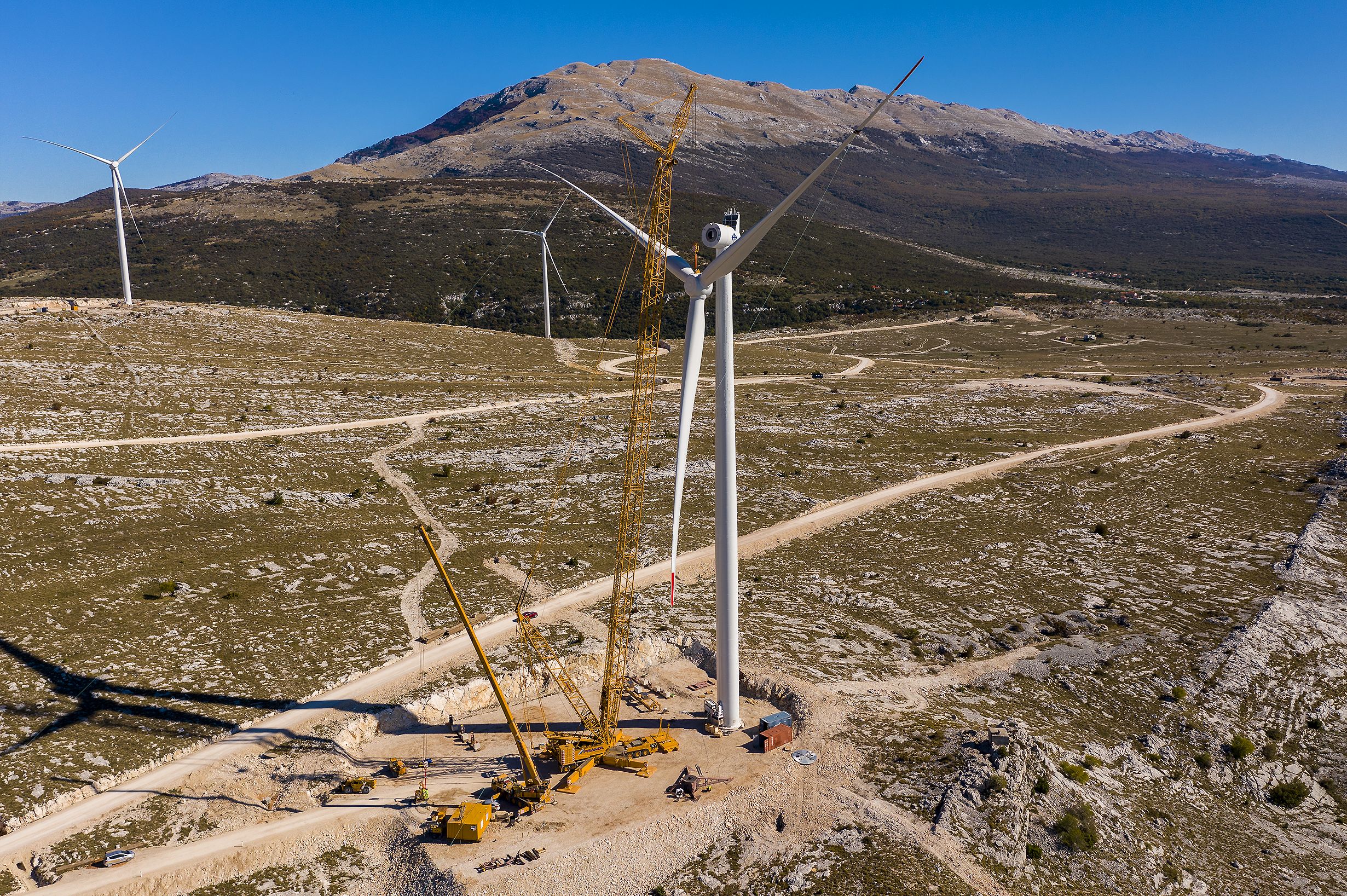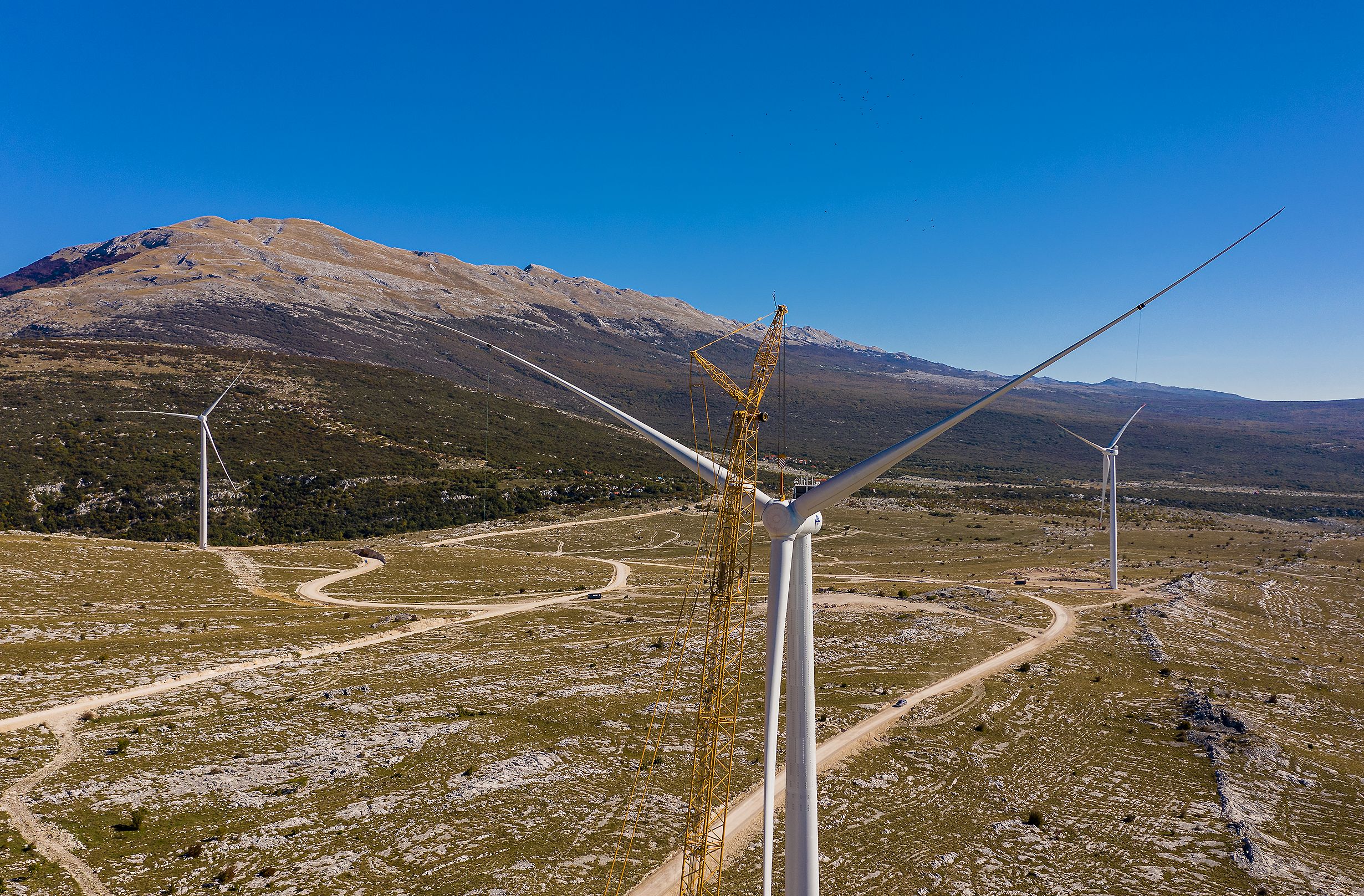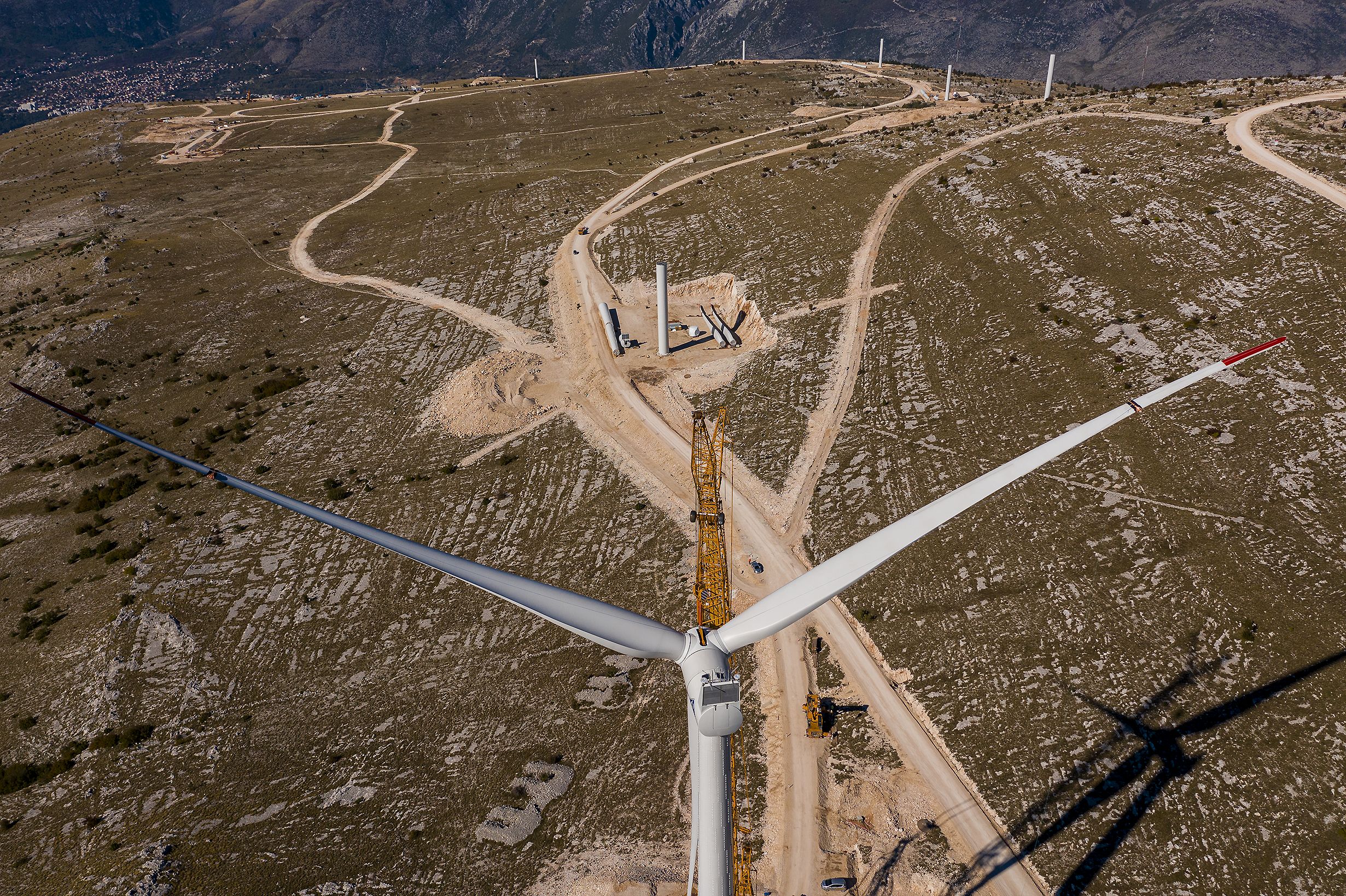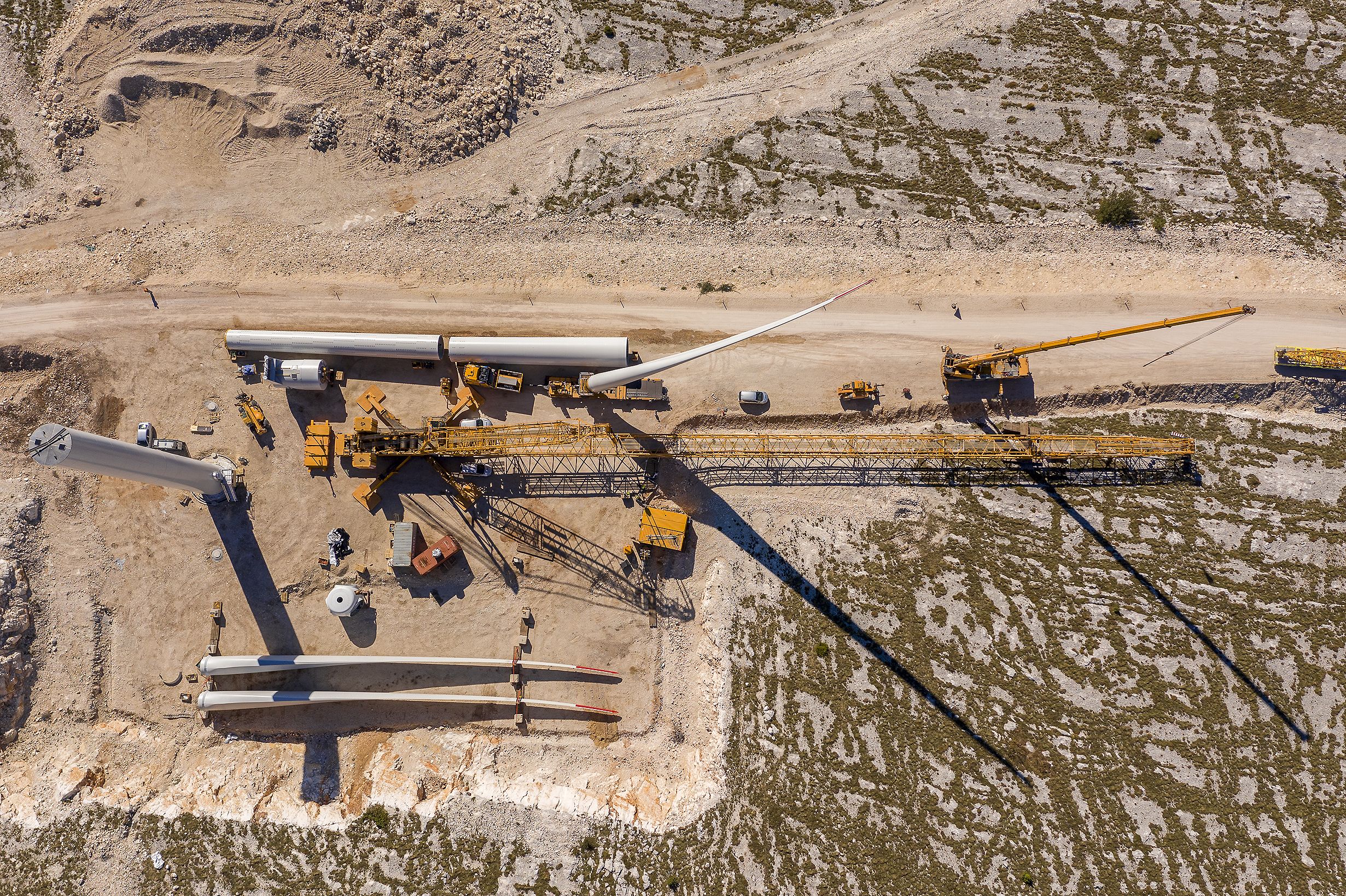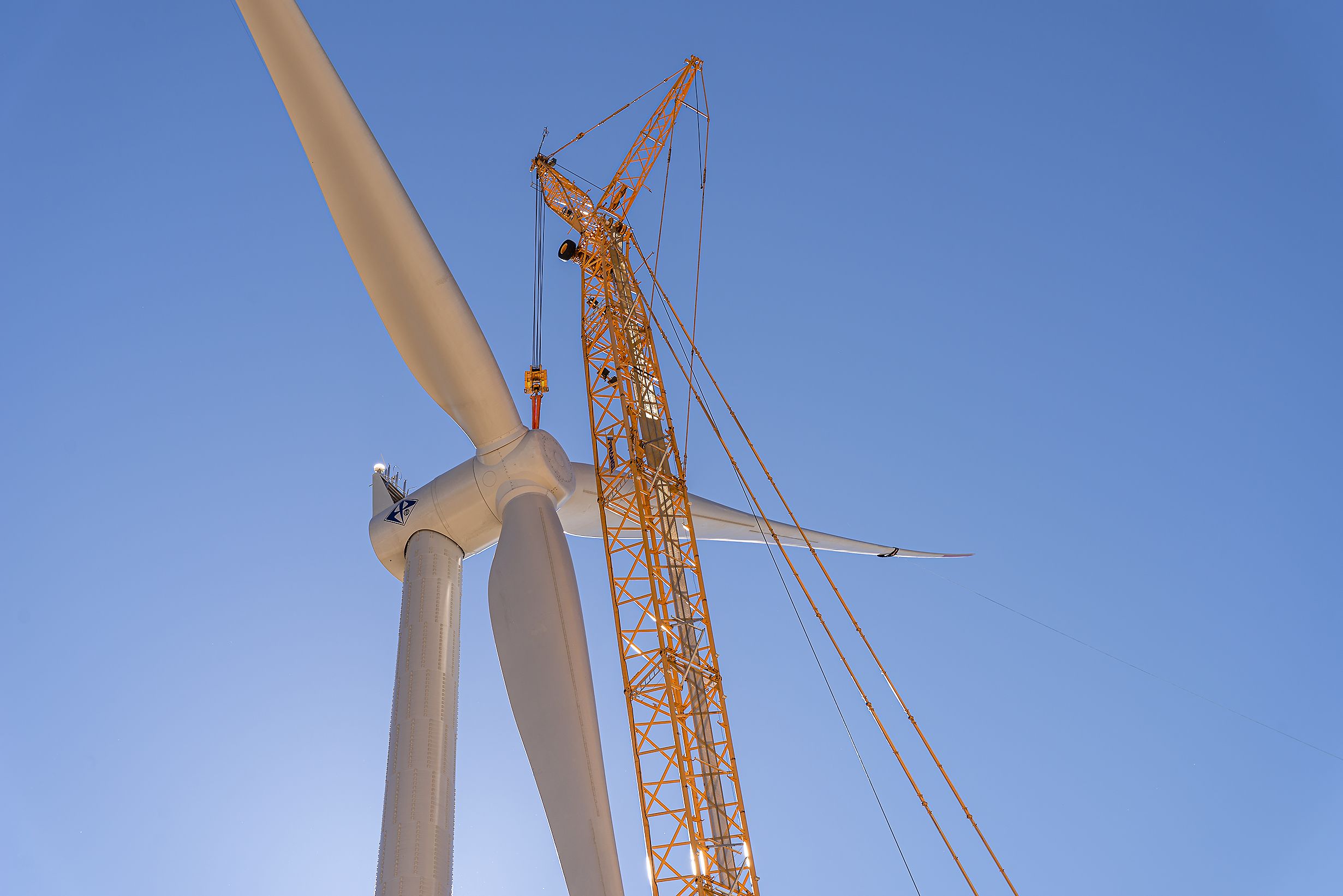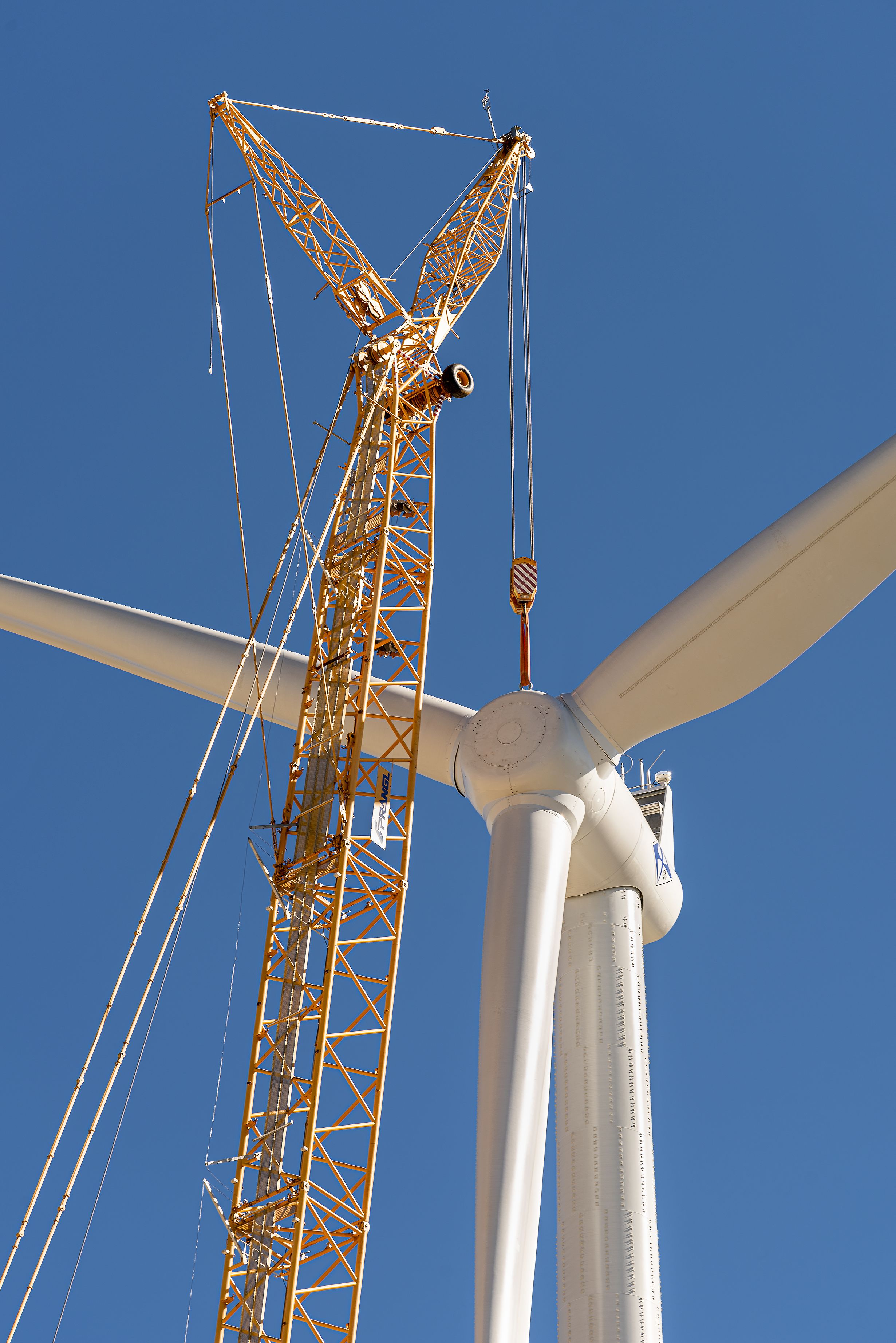 The challenge
Alternative energy outside the EU
The project involved erecting 15 wind turbines on a plateau near the city of Mostar. The whole logistics operation was a special challenge since Bosnia and Herzegovina is not a member of the EU. This is where the international expertise of the Prangl team came in.

A comprehensive logistics concept
When it comes on stream, the Podvelezje wind farm will have a total capacity of 48 MW and generate 115 GWh of electricity per year. With its wealth of experience, Prangl was able to offer a convincing holistic transport and lifting concept. All areas of the project were exclusively entrusted to Prangl's expert management: Ship unloading, temporary storage, special transport to the wind farm, pre-unloading, pre-assembly and main assembly of all components. This project shows conclusively how important it is to entrust all haulage and heavy lift activities to an exclusive partner.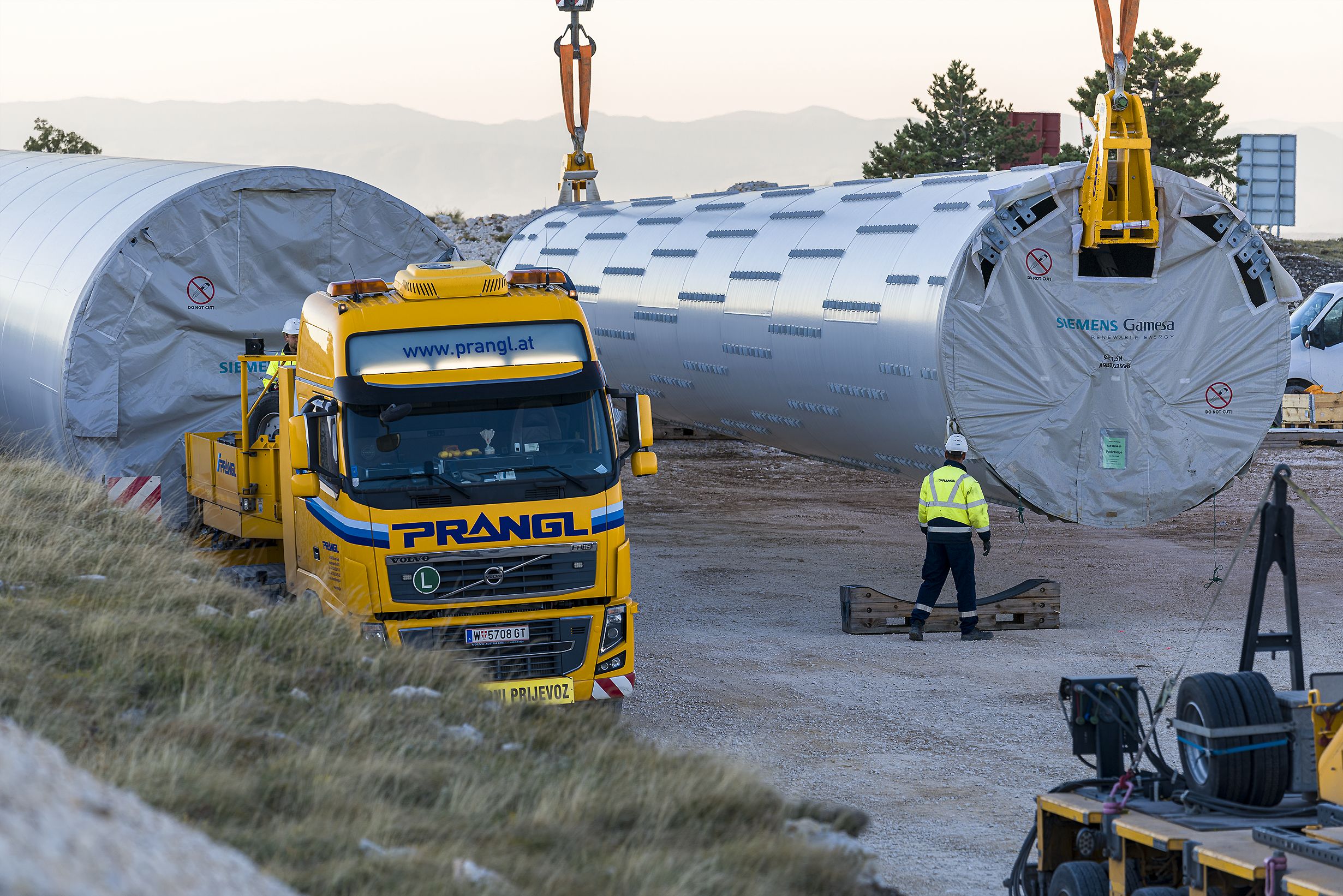 Cross-border teamwork
Since Bosnia and Herzegovina is not a member of the EU, the project required cross-border cooperation between Prangl employees in Austria, Slovenia and Croatia. Various challenges had to be overcome, which were solved by experts from the respective countries individually or in a team. Thanks to the close and highly professional cooperation, it was also possible to make any necessary changes to the planning during the actual implementation phase. The early involvement of the logistics planner is crucial for the success of such projects.

Complex logistics
All components were delivered to the port of Ploce (Croatia) by ship, unloaded there by the port cranes and temporarily stored in an especially reserved storage area. The individual sub-assemblies were then transported directly to the wind farm site in a predefined sequence using appropriate special equipment - such as the PFTV rotor transporter. Sometimes loads with lengths of up to 74 metres were transported. In addition, a border crossing had to be extensively rebuilt due to physical restrictions. Here, too, Prangl played a leading role.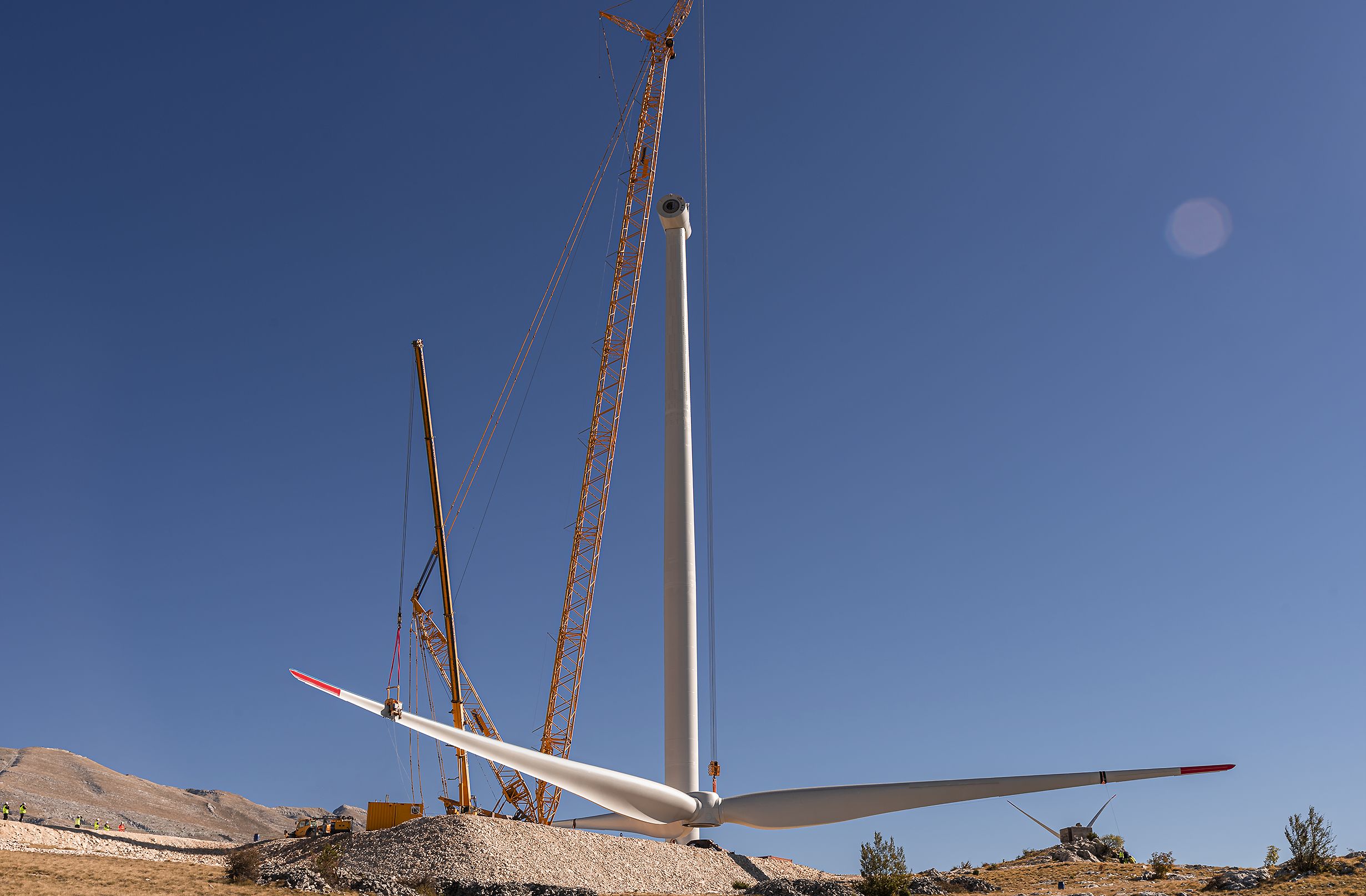 Step-by-step assembly concept
The first two tower sections, each weighing 68.5 tonnes were pre-assembled with 500-t and 220-t telescopic cranes. The remainder of the wind power plant was erected a little later with a 600 tonne lattice boom crane (system length: 124 metres, total weight: 524 tonnes). The heaviest strokes were the machine housings with unit weights of 80.5 tonnes and the complete rotors with unit weights of 77 tonnes. The large crane team was supported by a 130 tonne and a 95 tonne telescopic crane as well as a 7.2 tonne telehandler.

Project work also sometimes involves dealing with unforeseen events.
Head of High & Heavy International