August 2017
Air separation
Around 15 million euros were invested in a modern air separation plant. Prangl was involved in all important lifts.
Sales:
Helena Skrbič Sambolec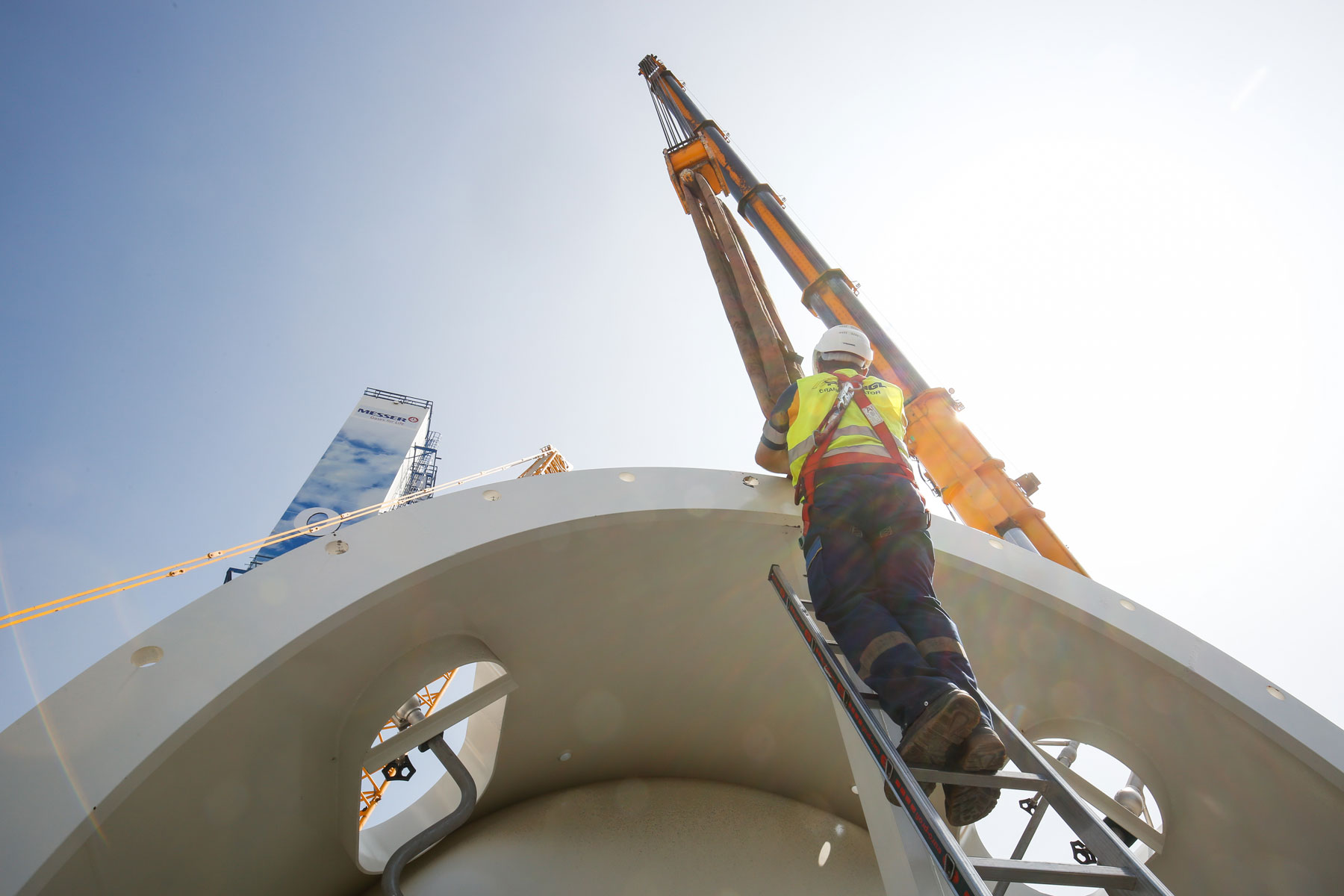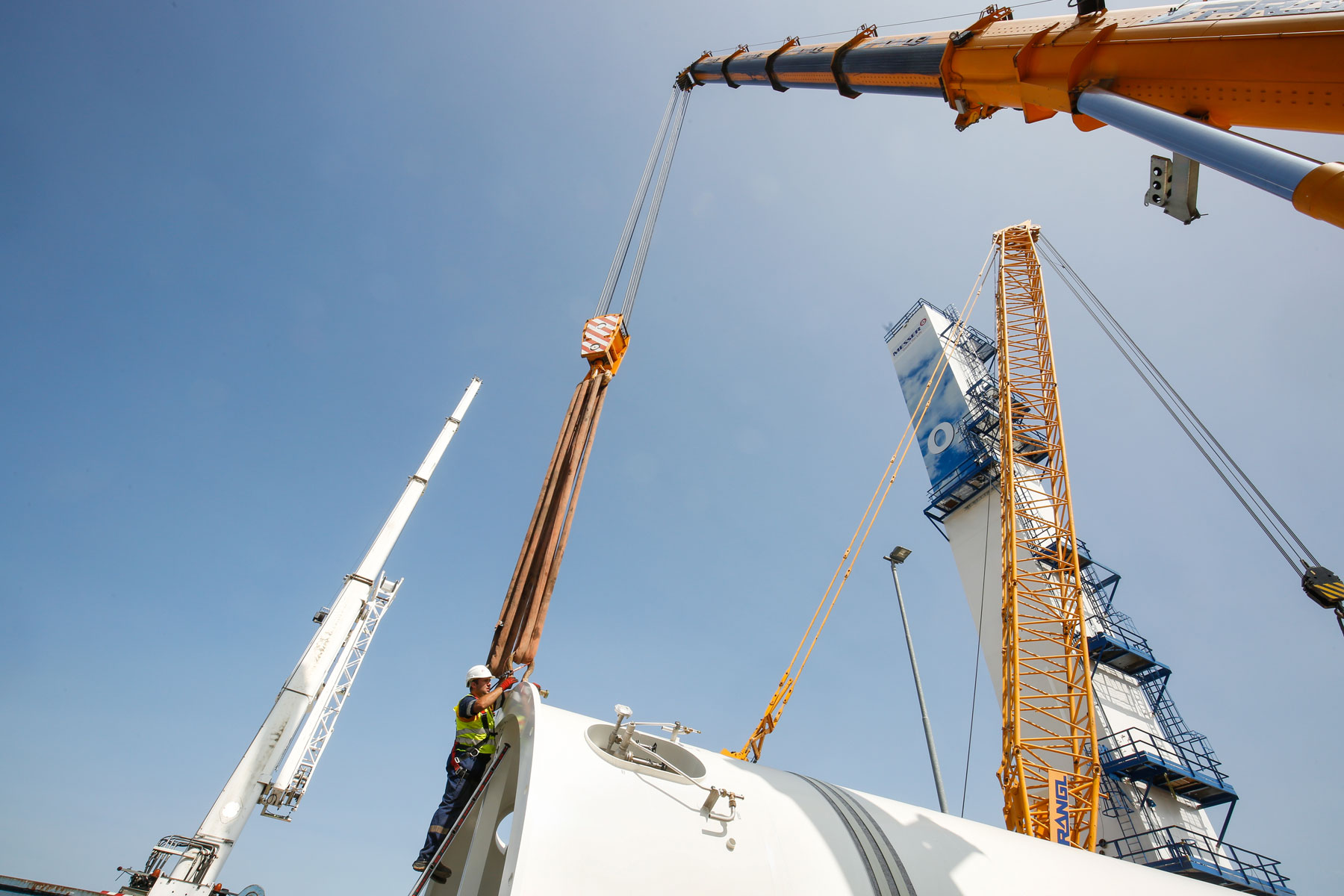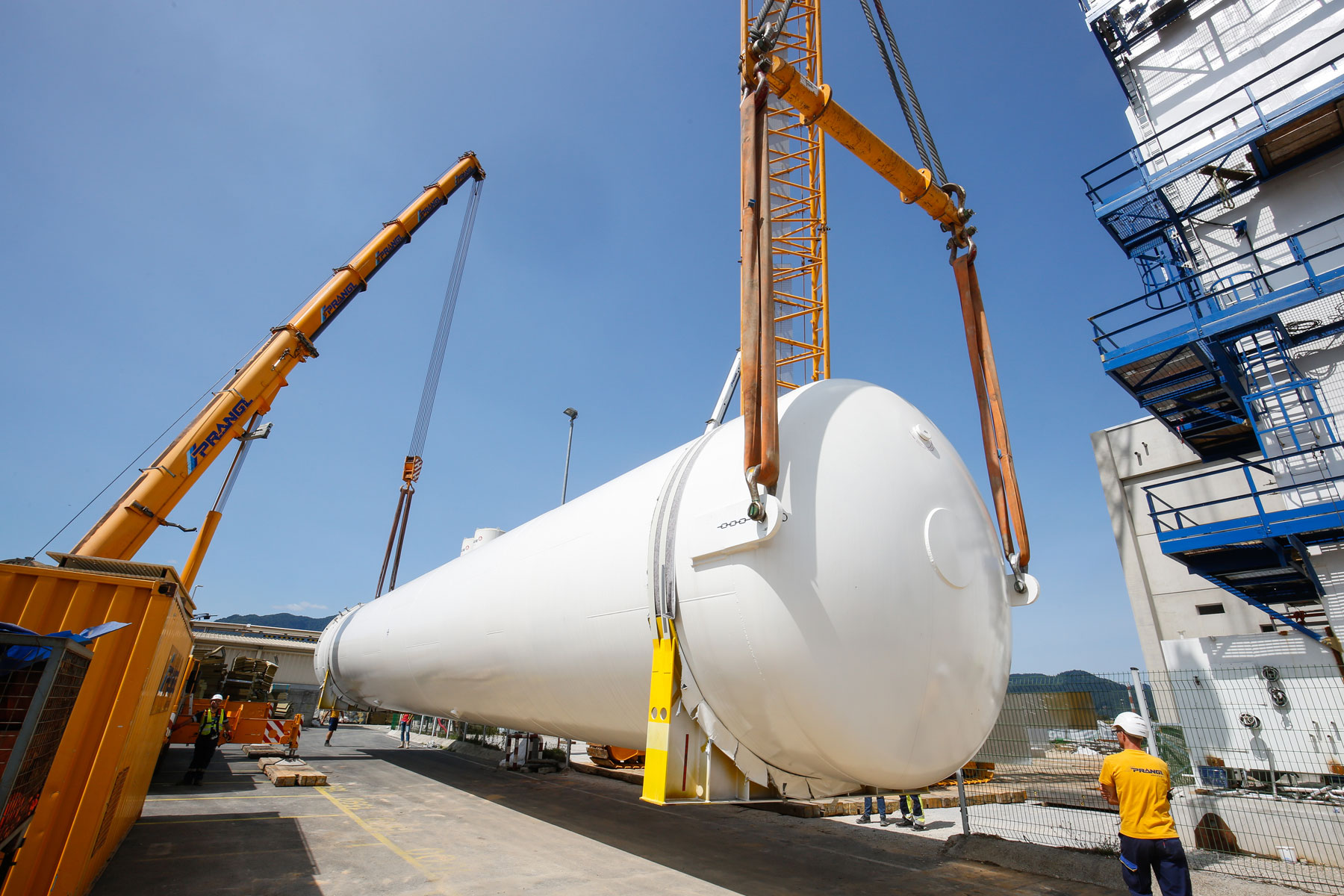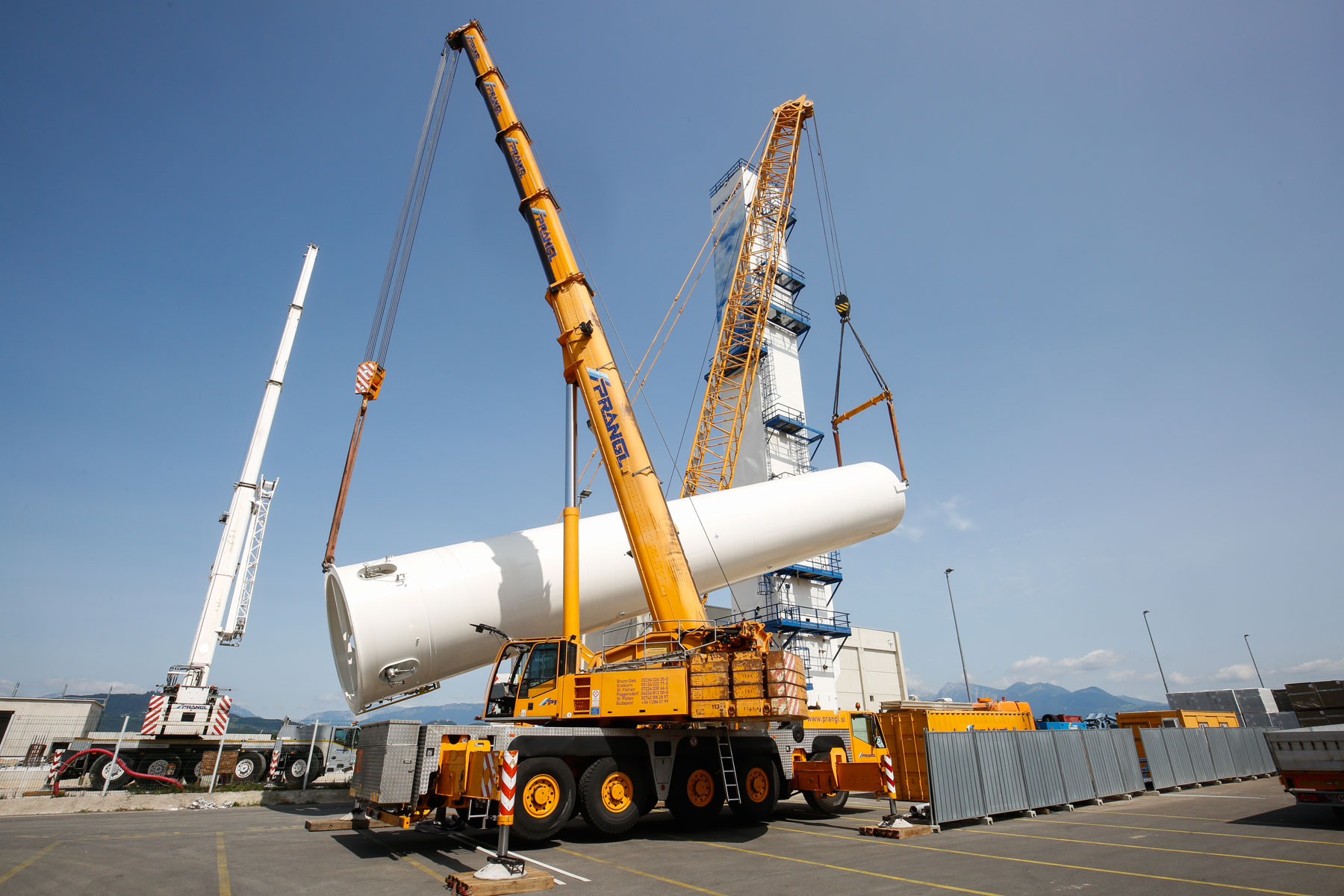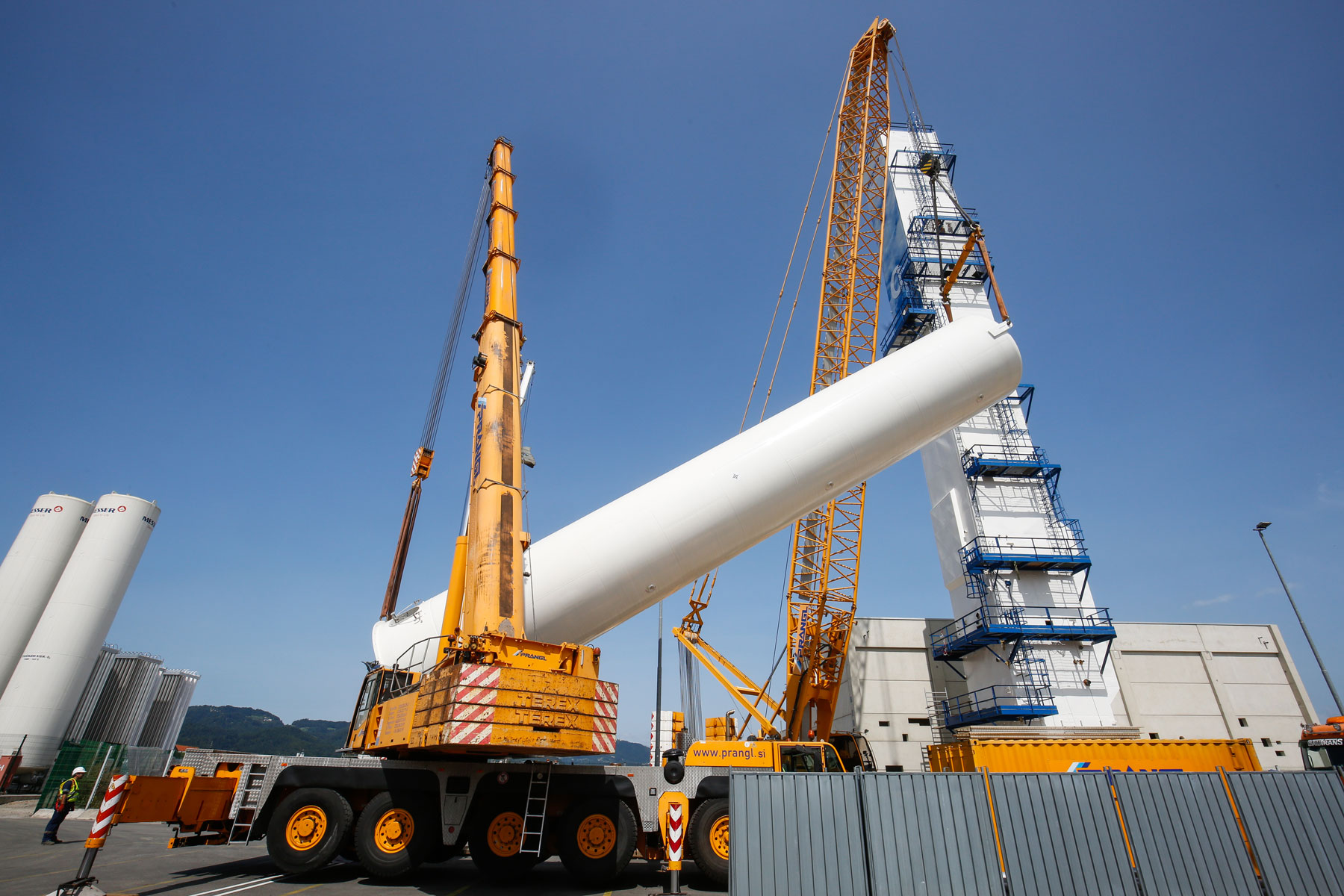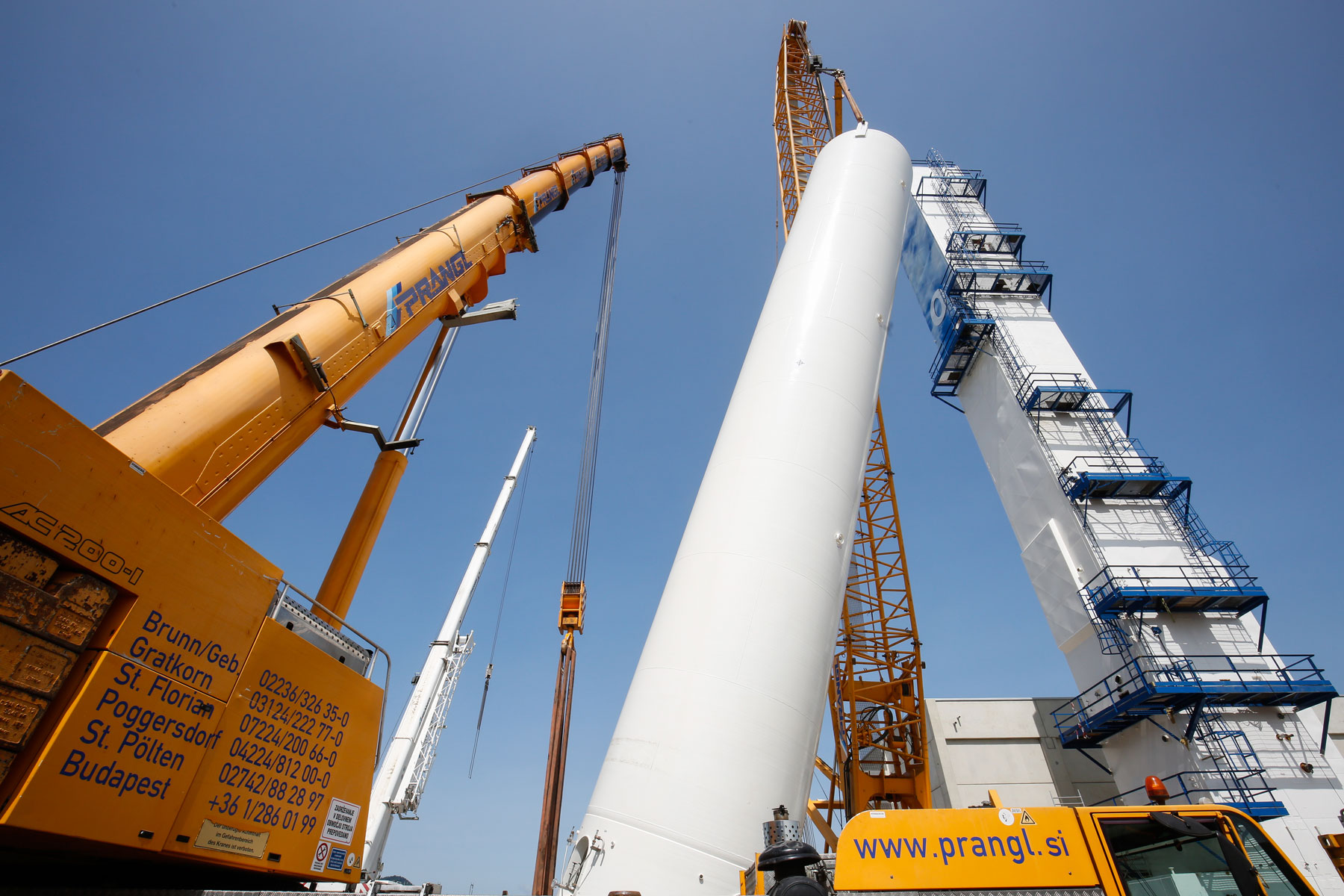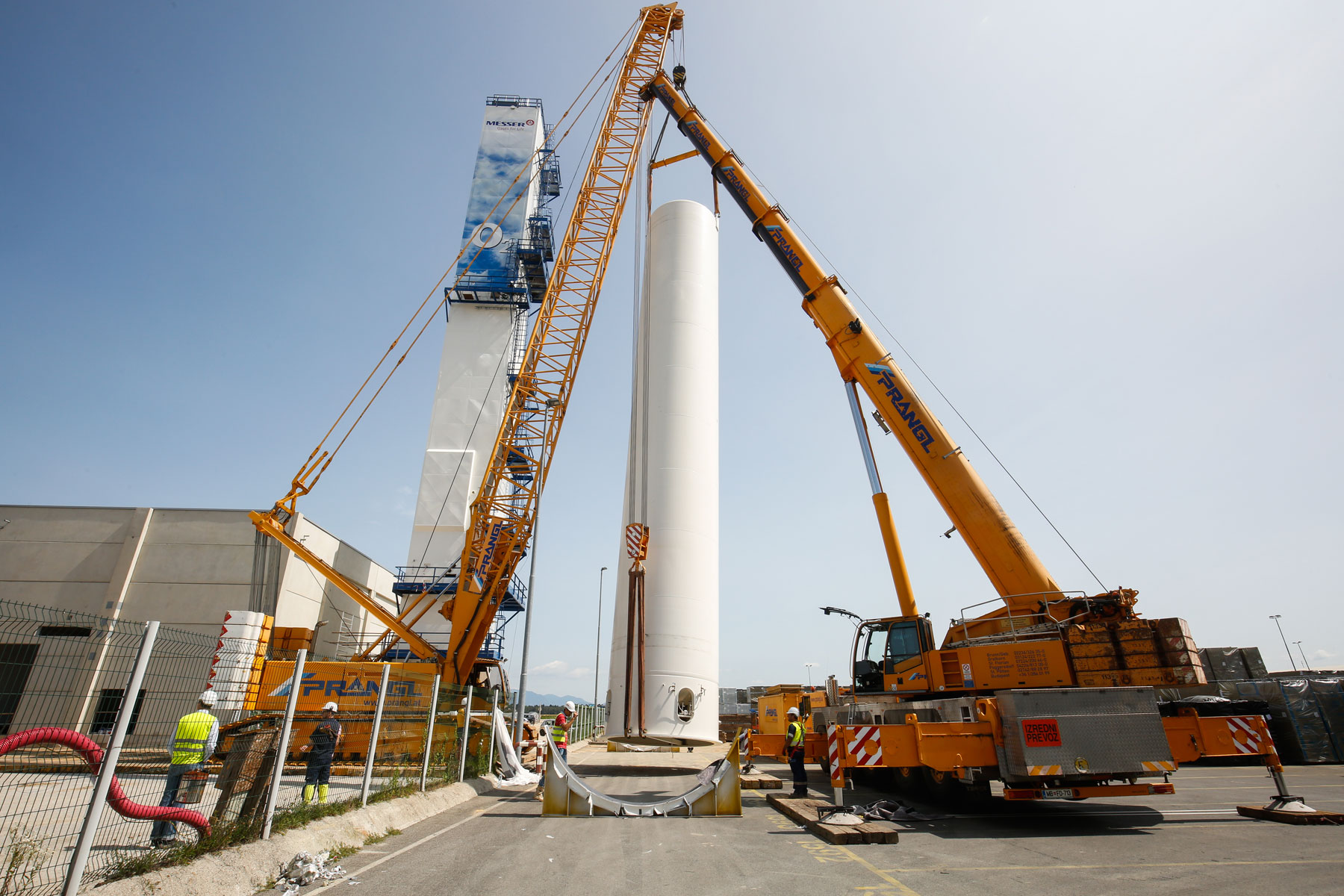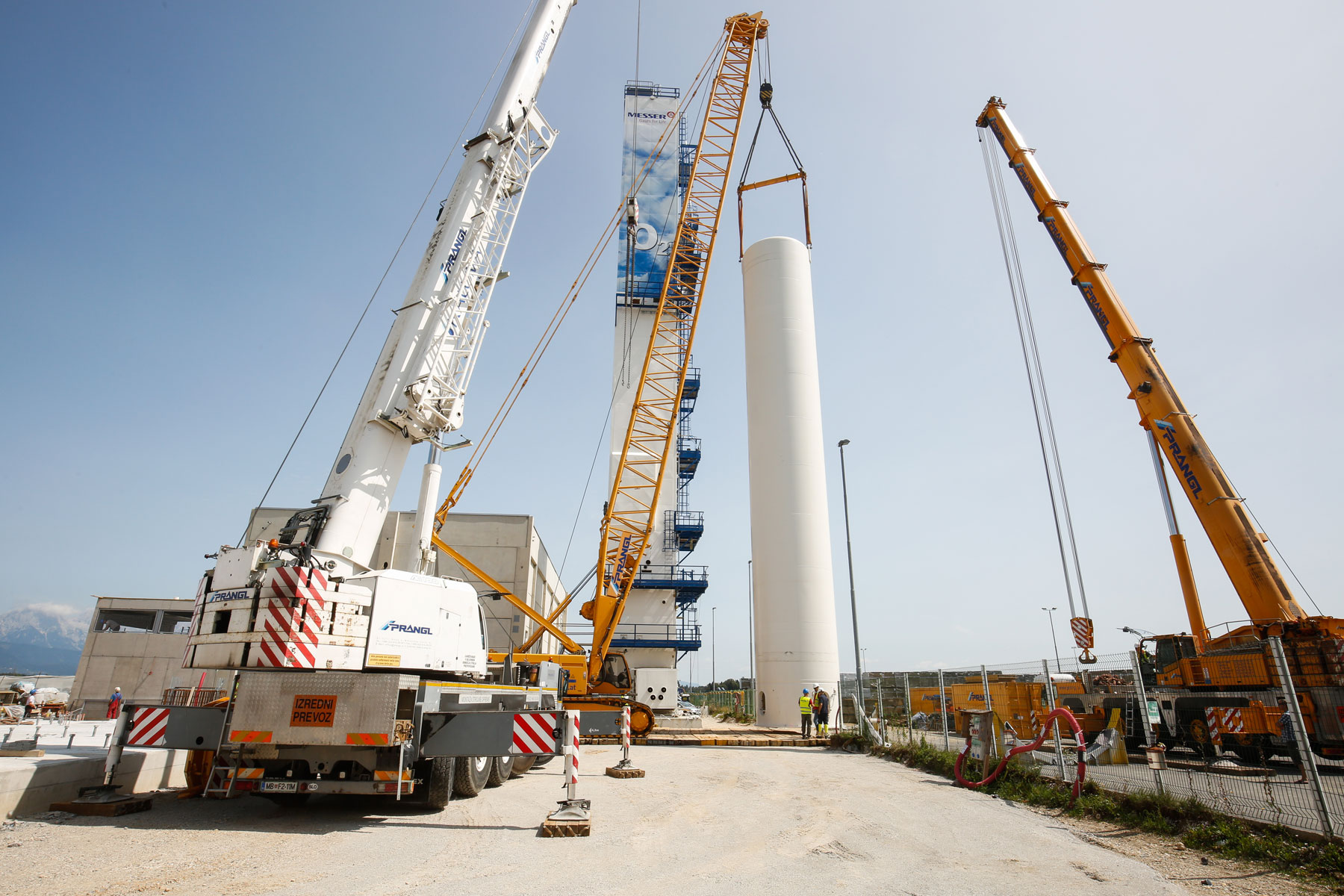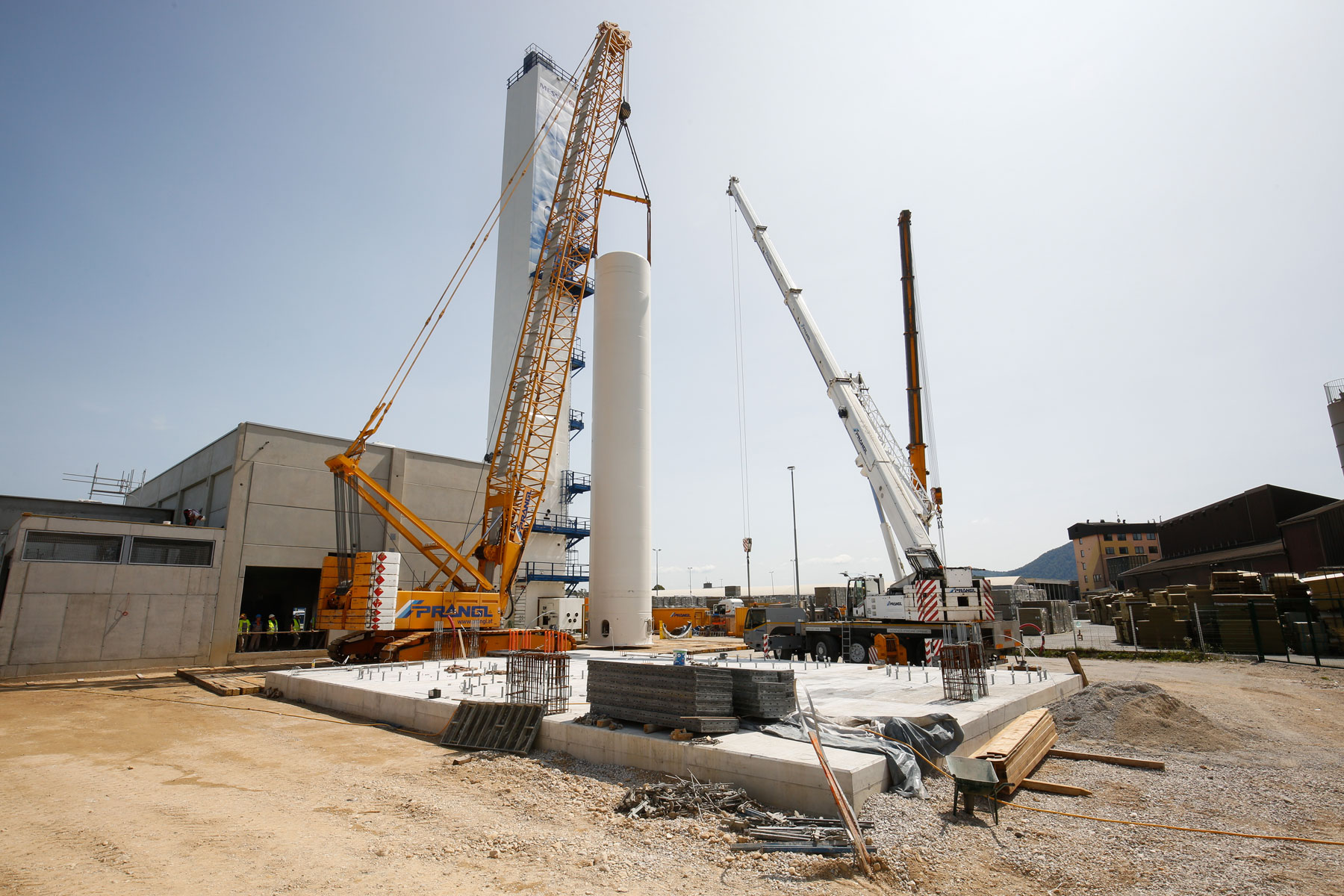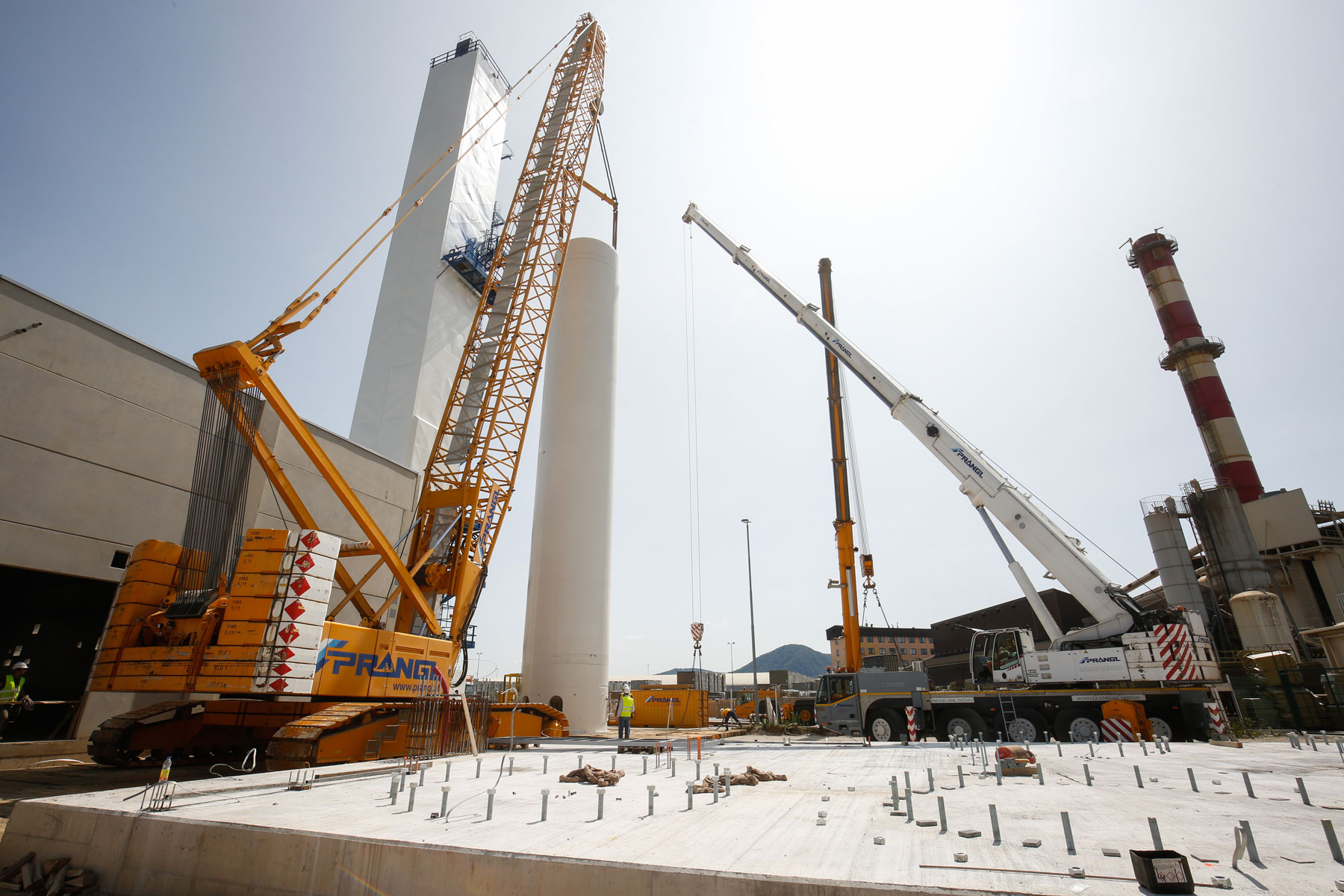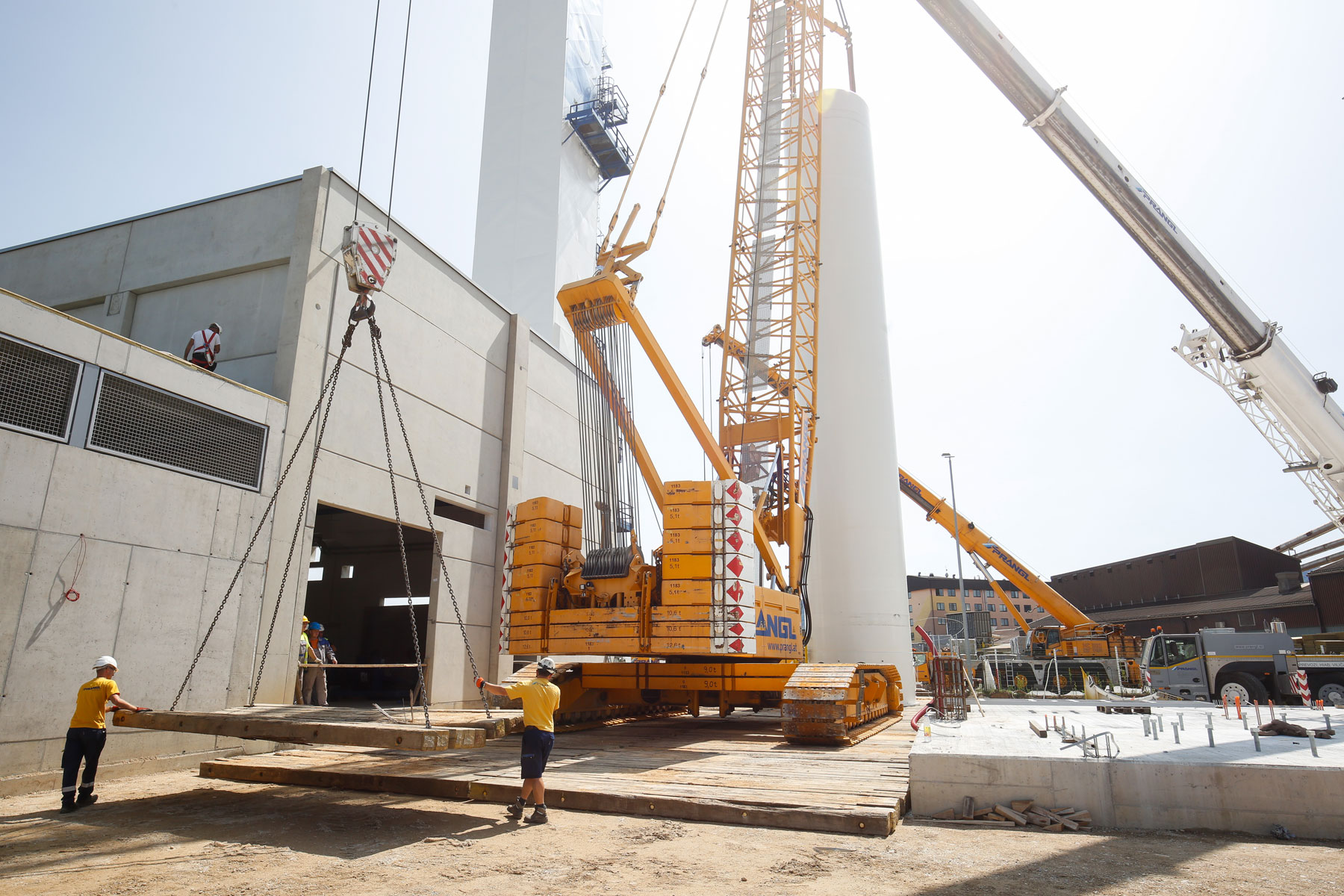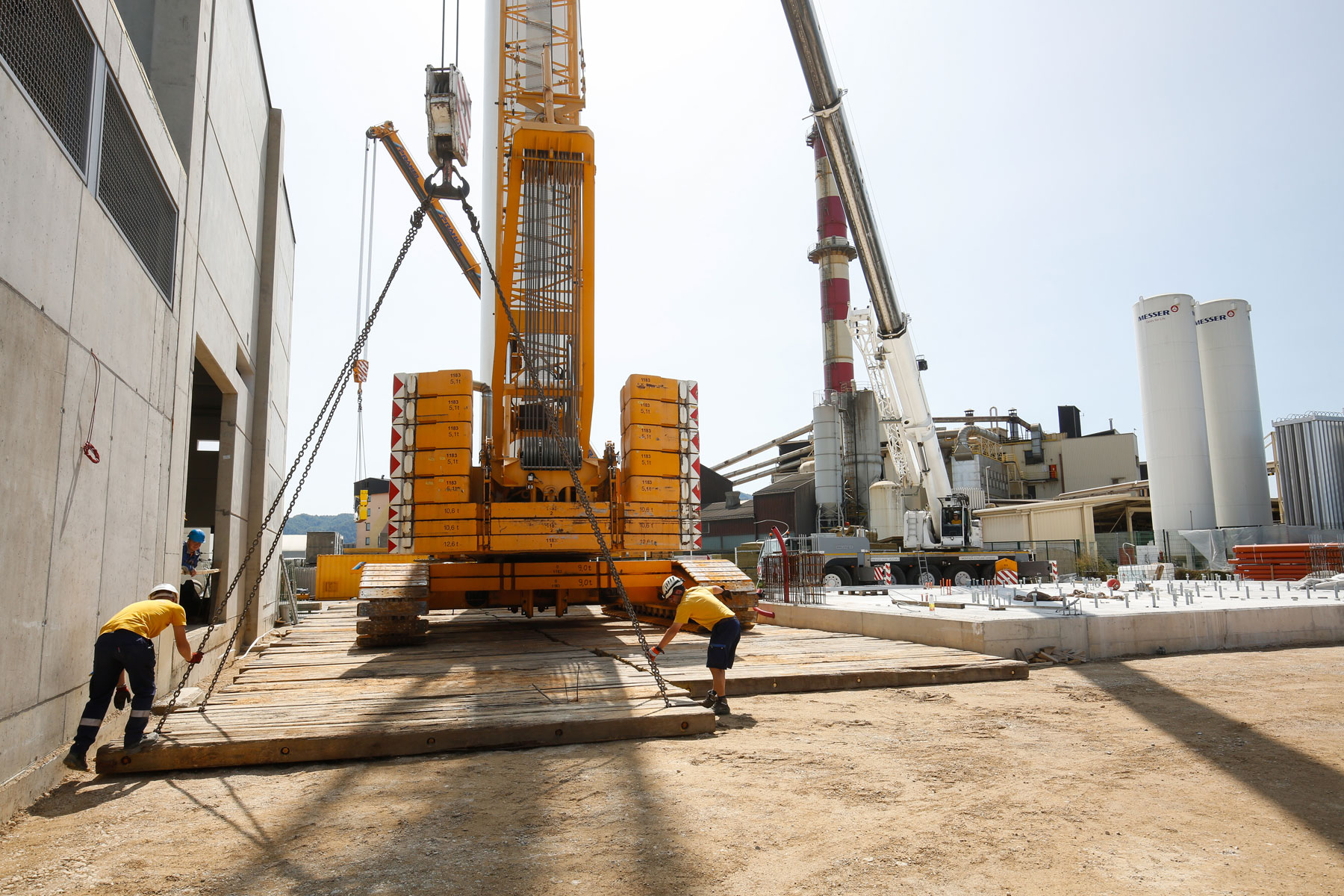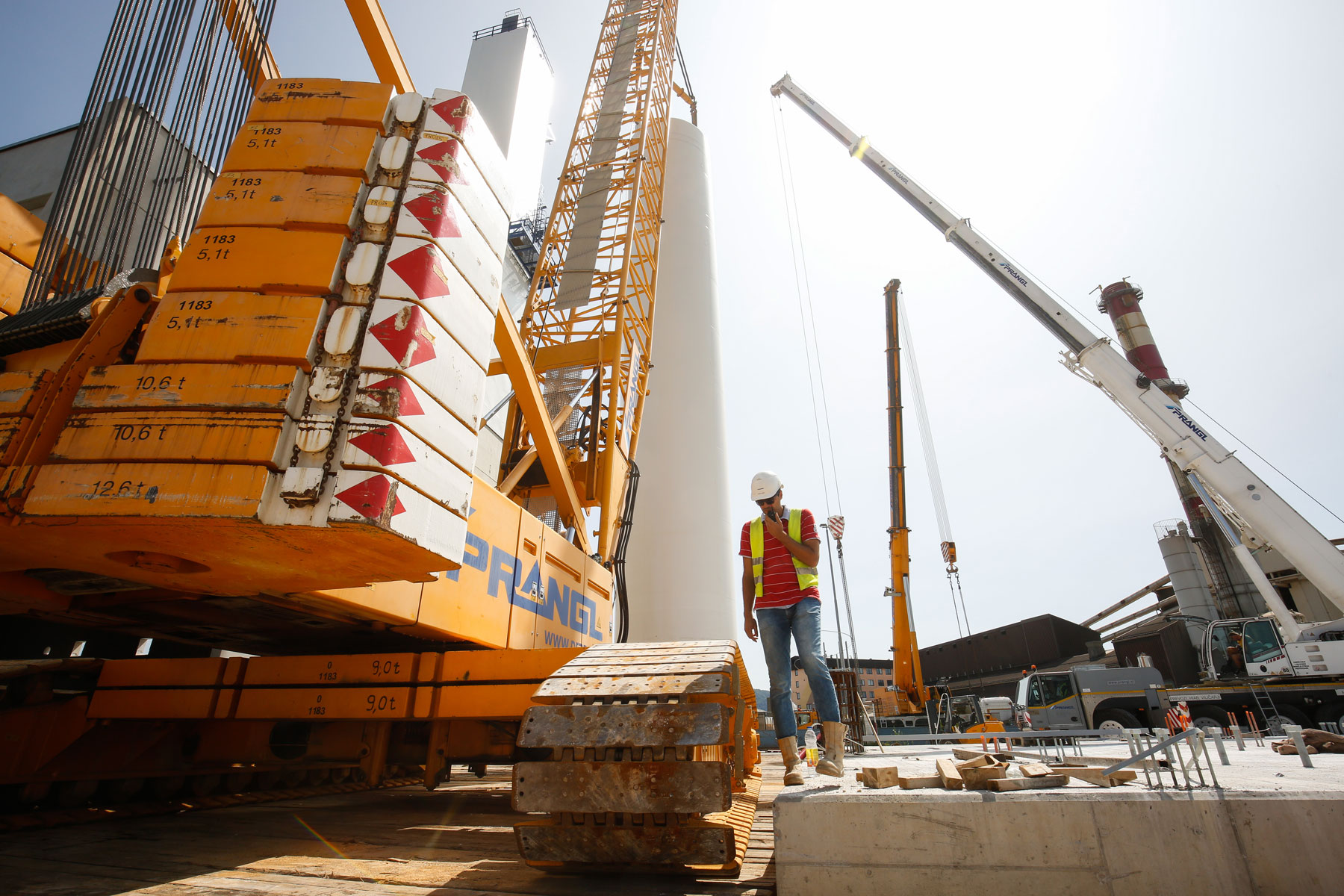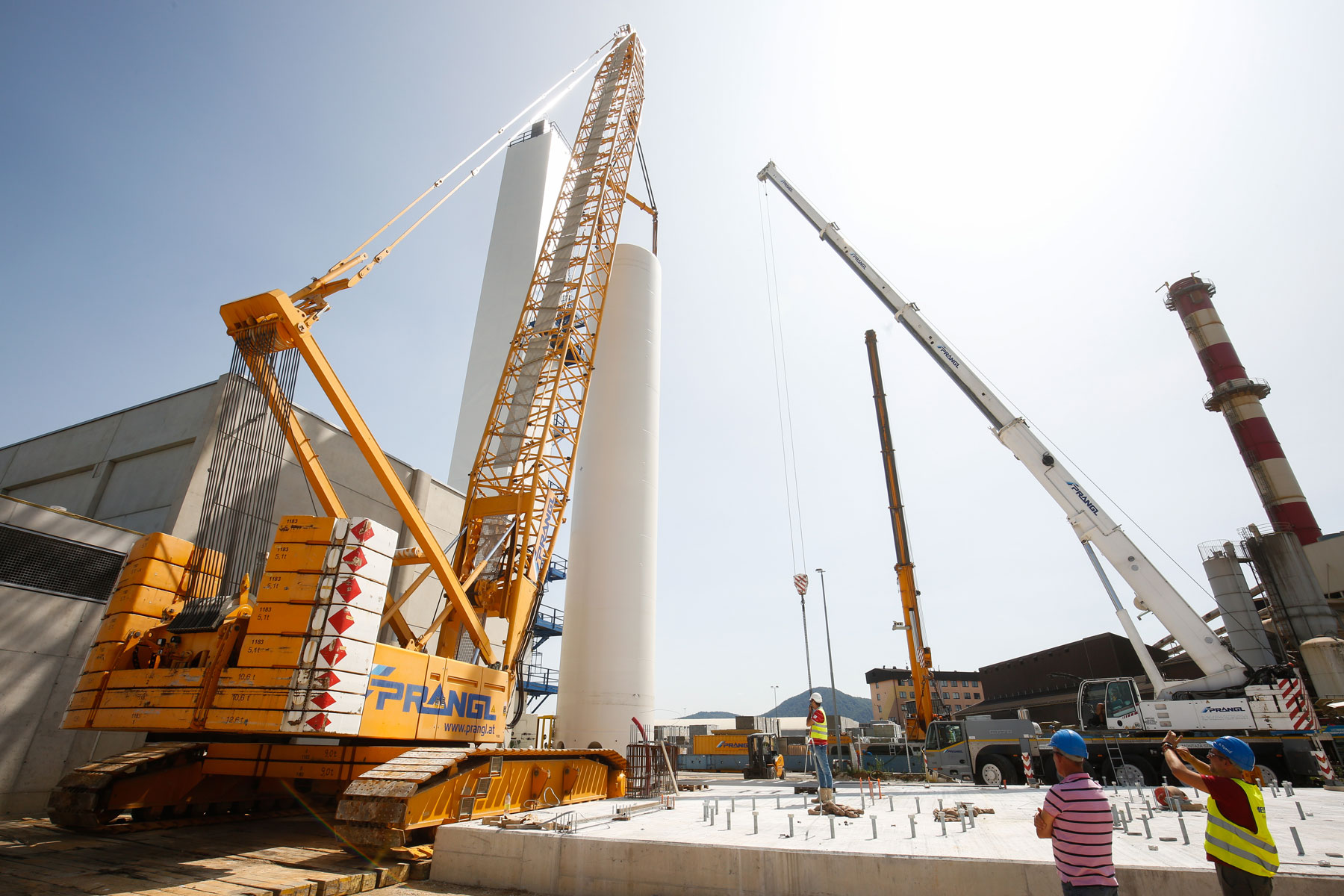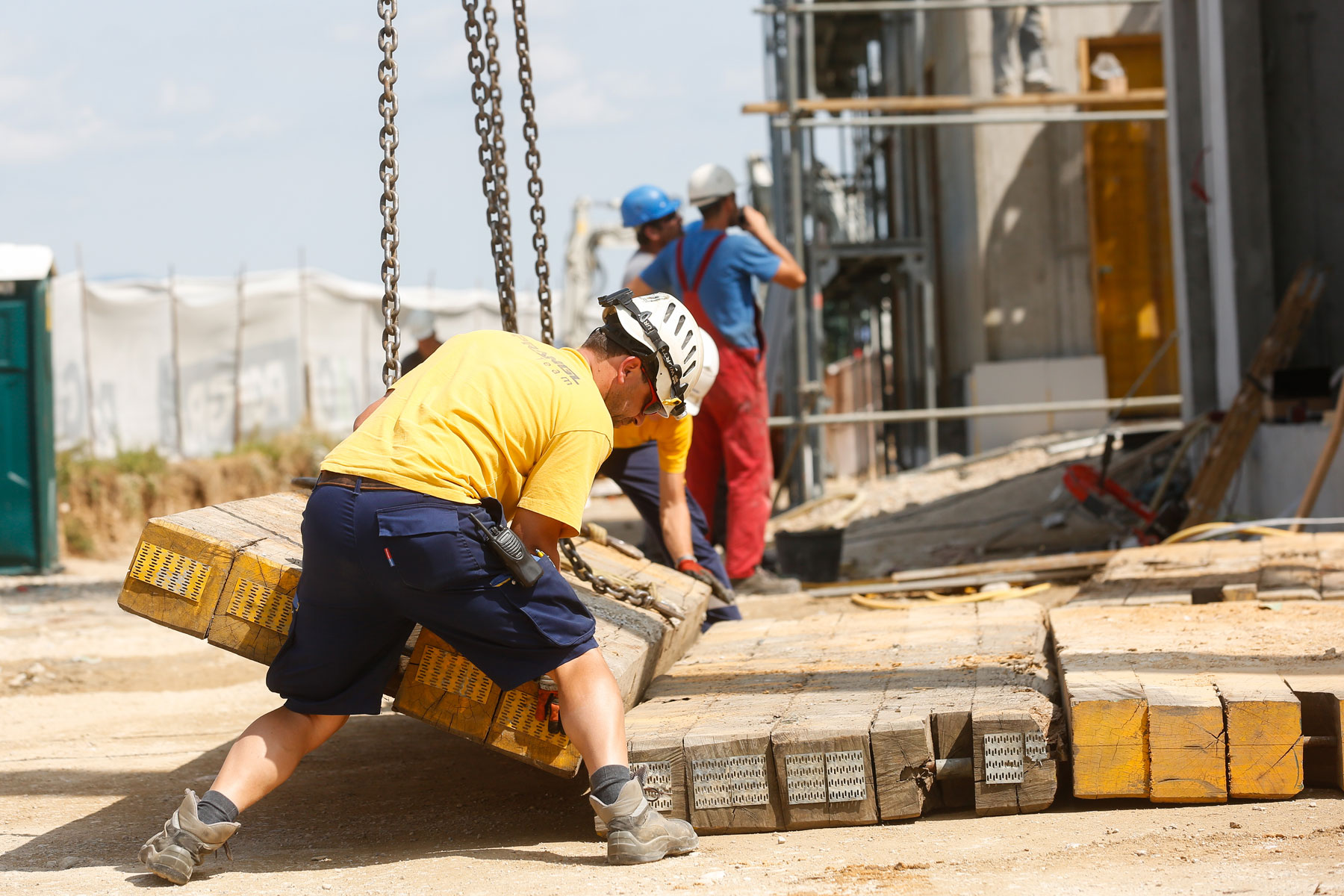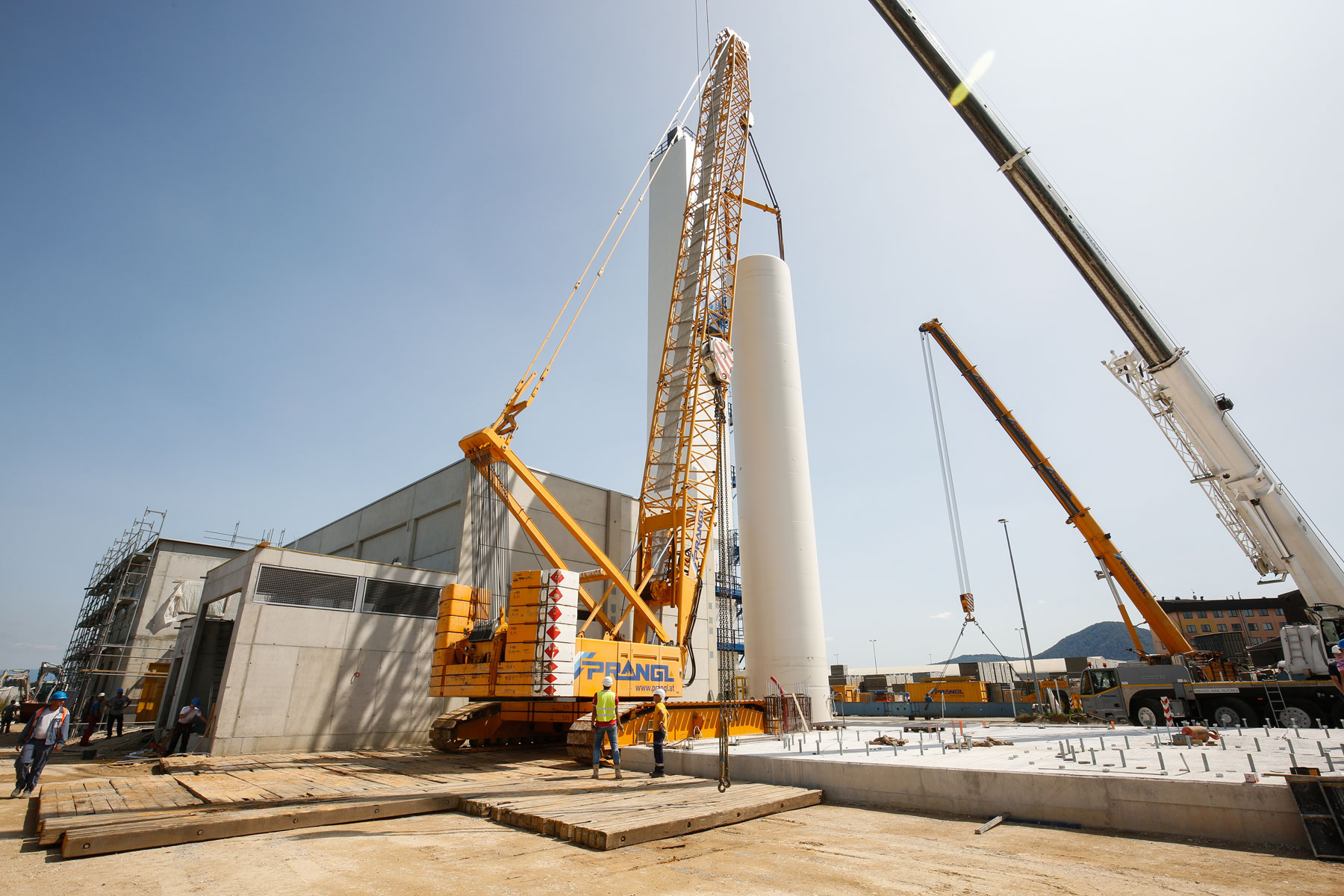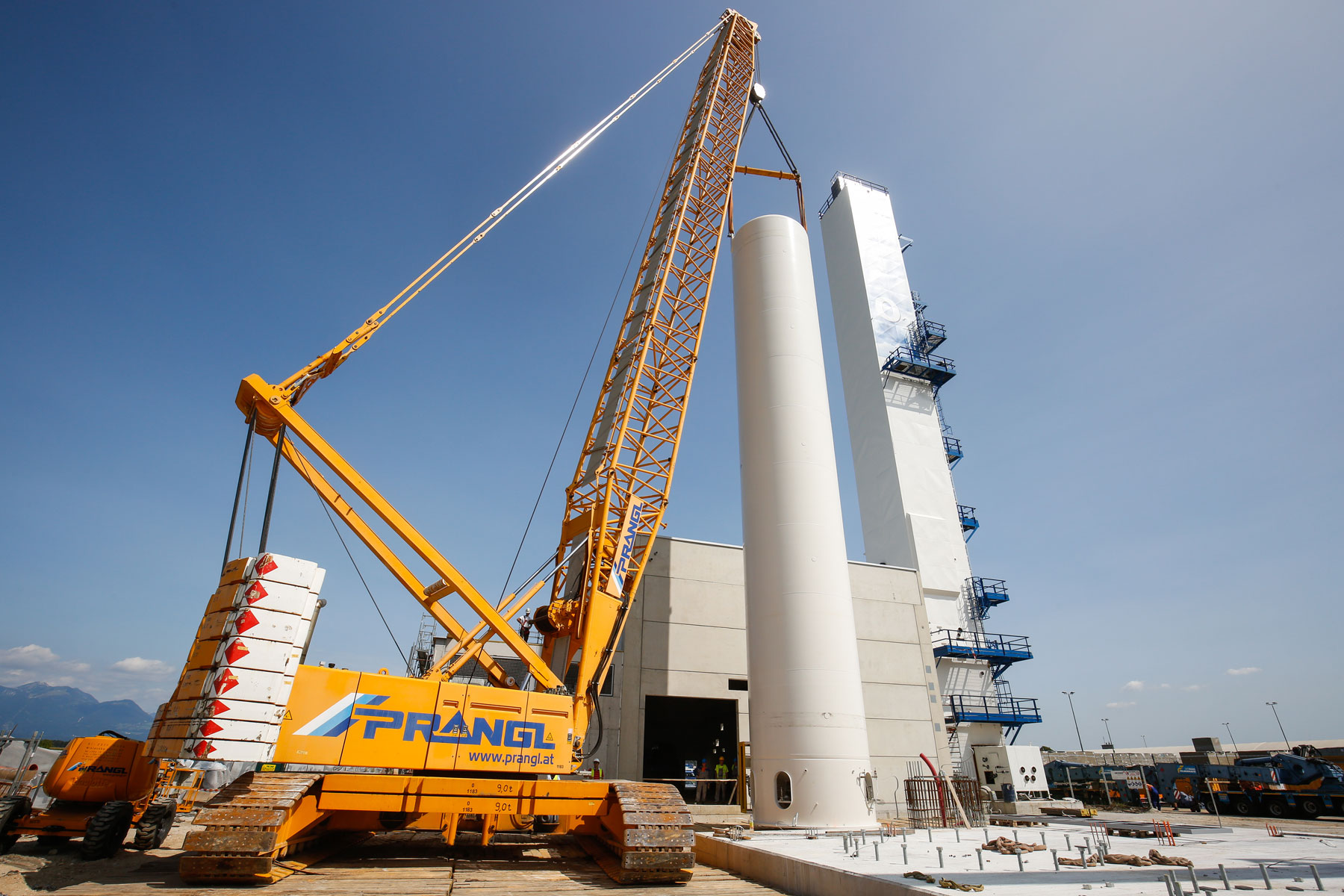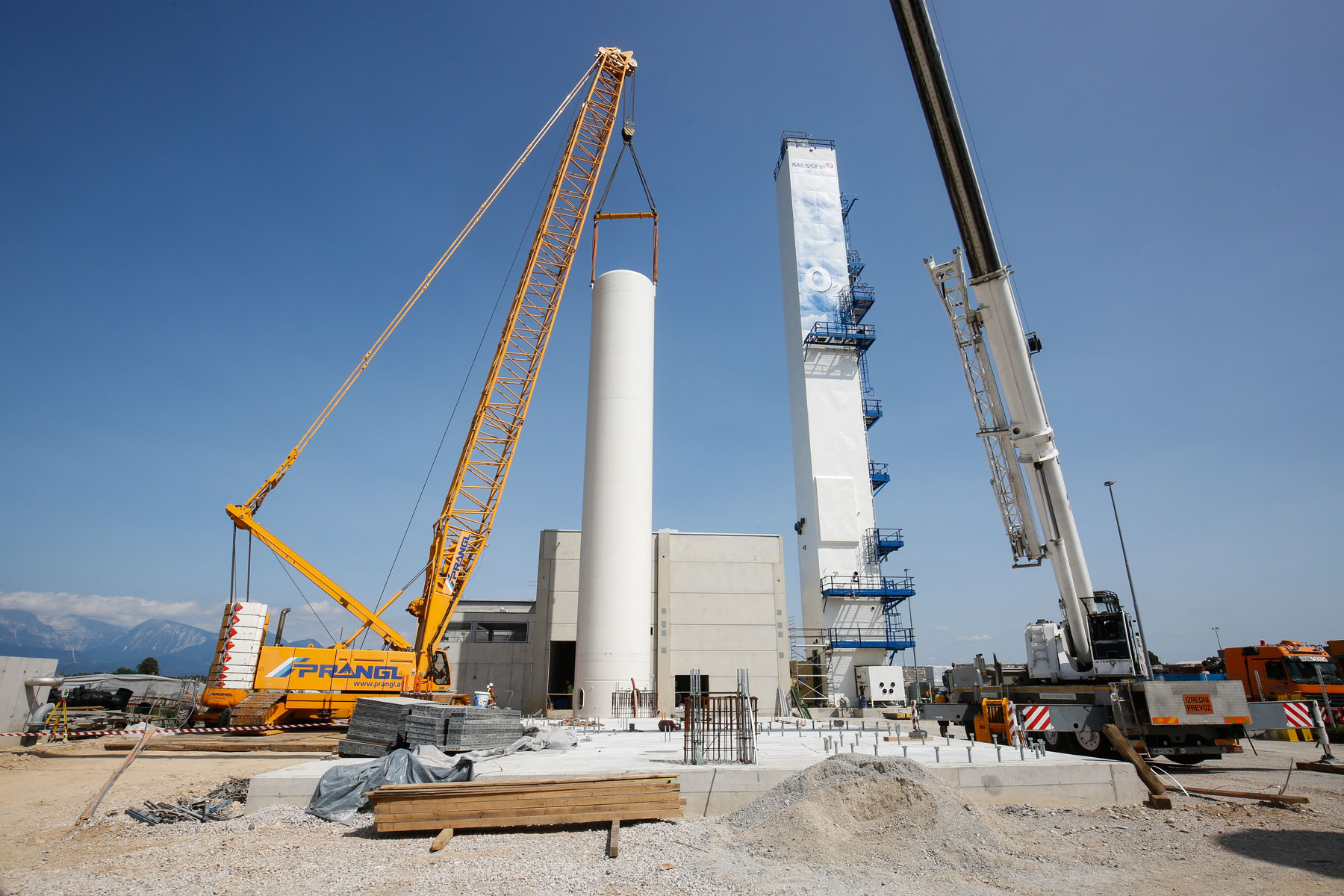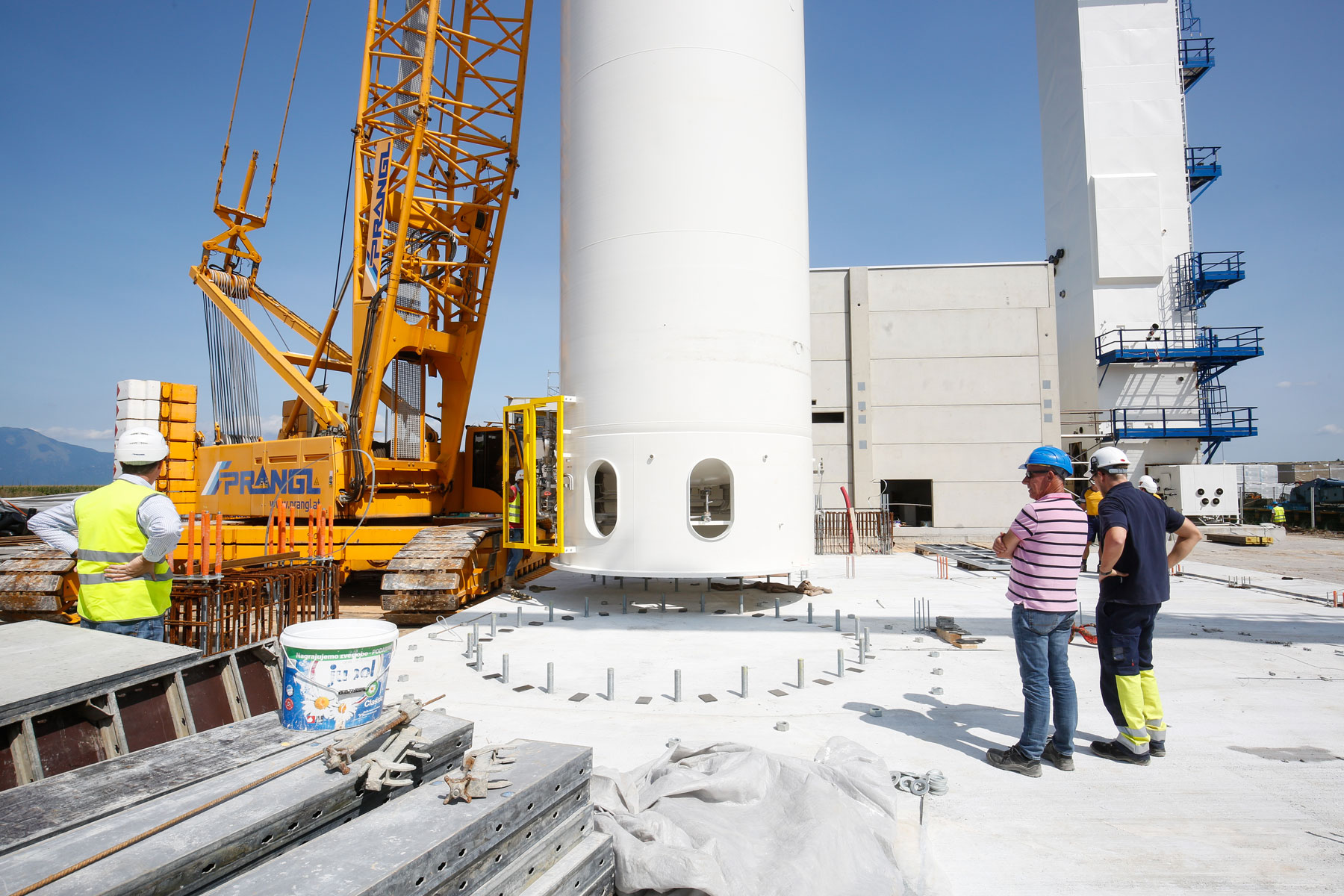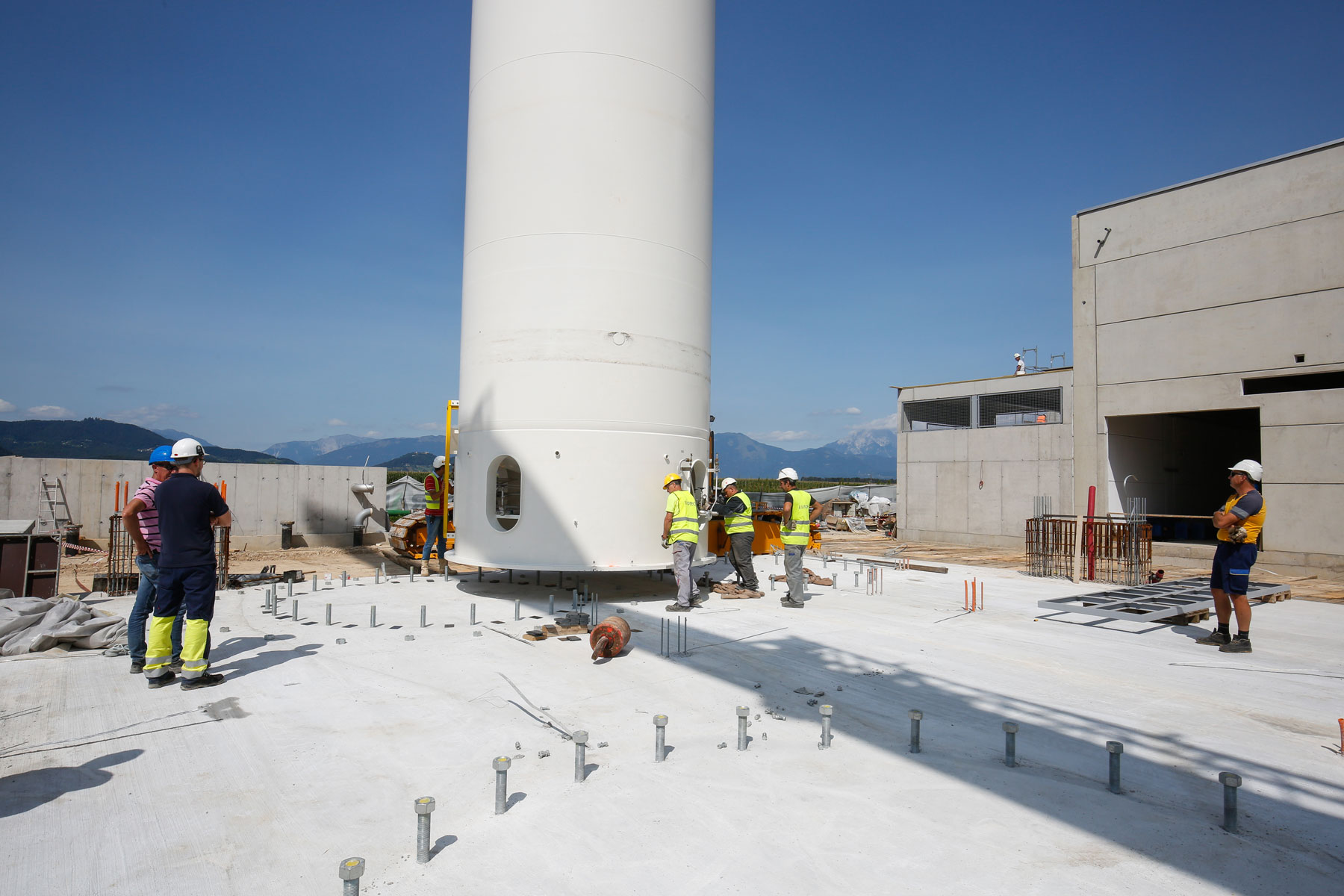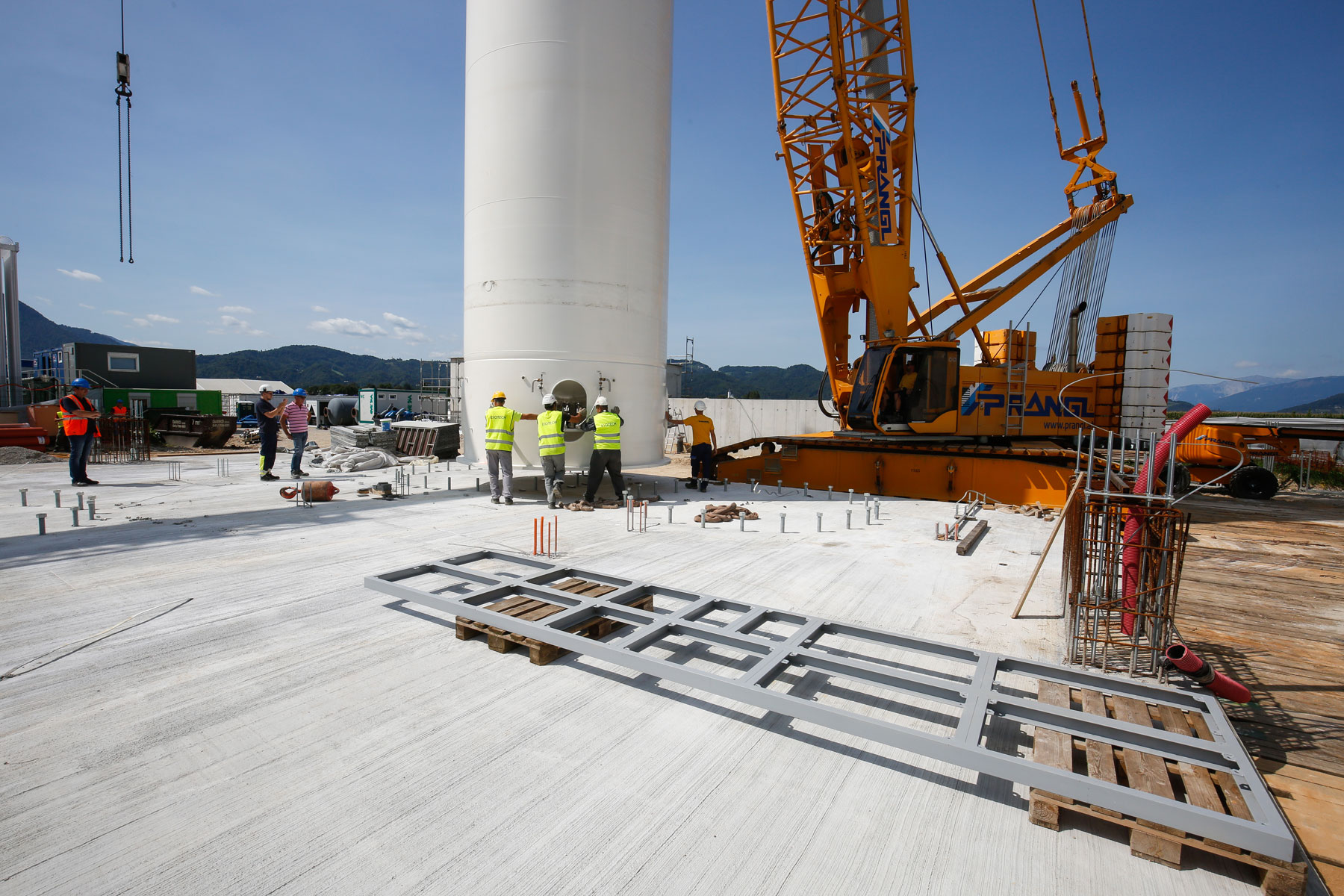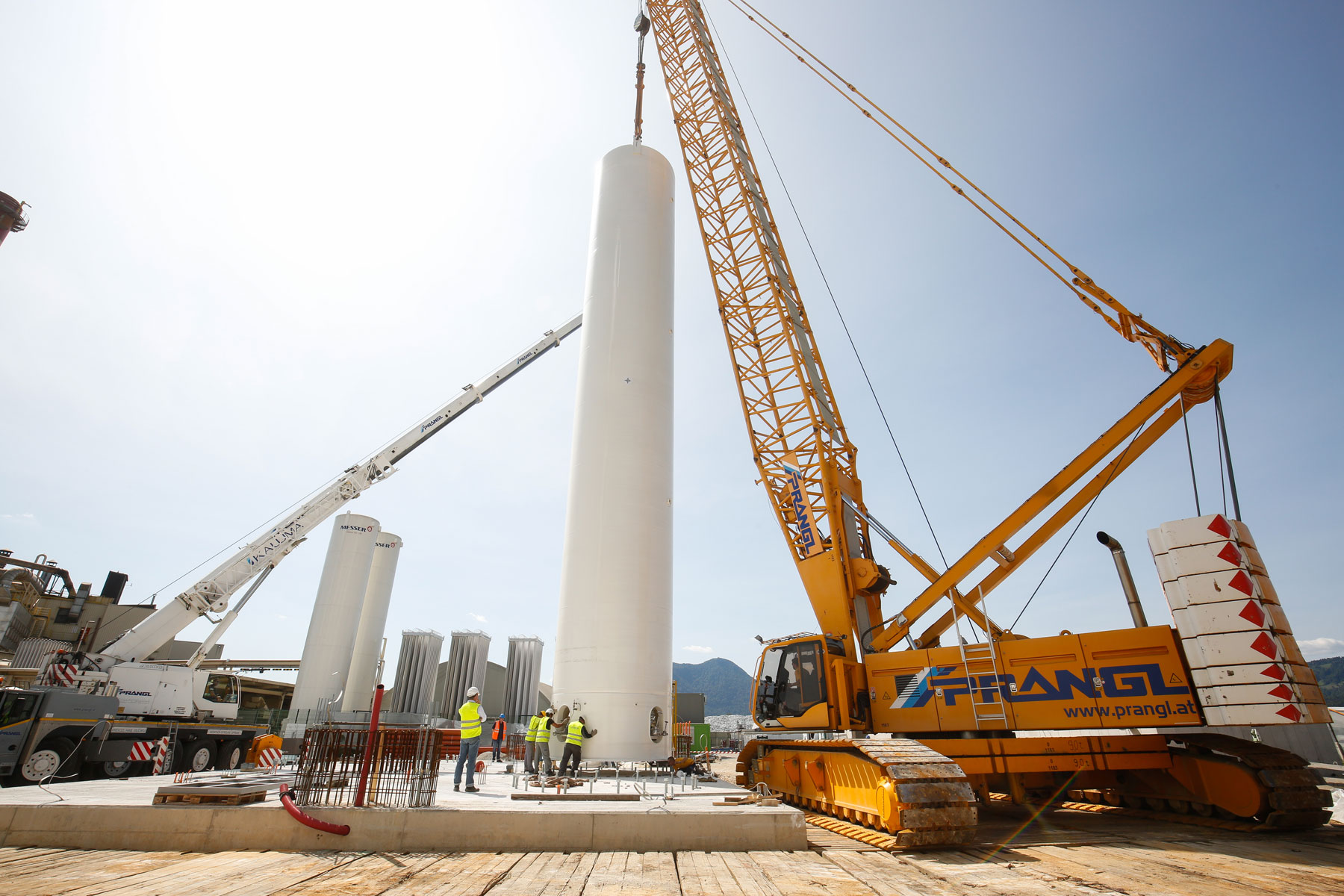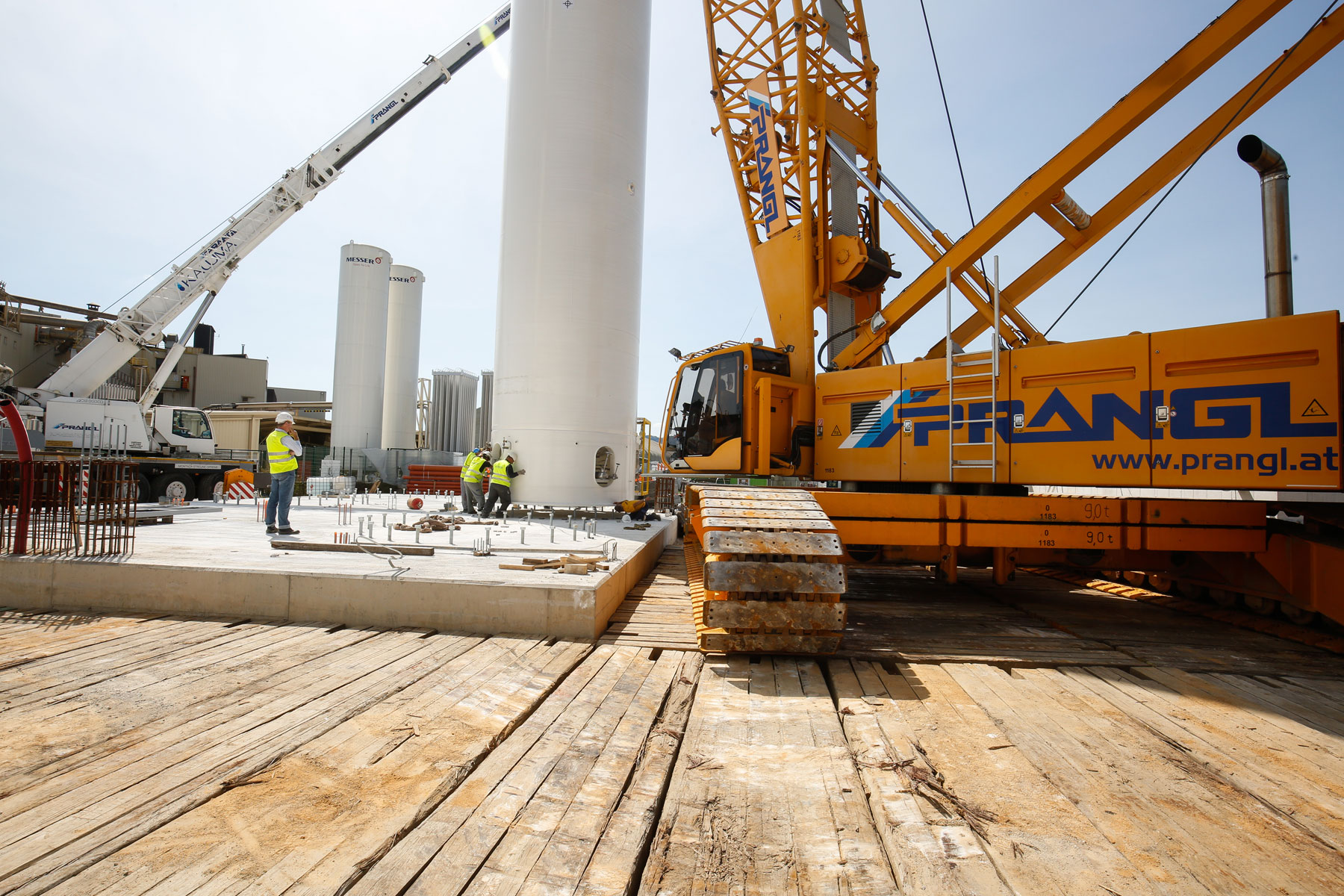 The challenge
Lifting three tanks of 75 tonnes each
A new air separation plant was installed on a site approx. 10,000 square metres in size with Prangl's support. It will be used to produce air gases (oxygen, nitrogen and argon) for the medical industry, pharmaceuticals, welding equipment and foodstuffs industries, as well as for manufacturing glass and steel. One of the tasks of the Prangl team was lifting in three tanks, each 26 metres in length and weighing 75 tonnes.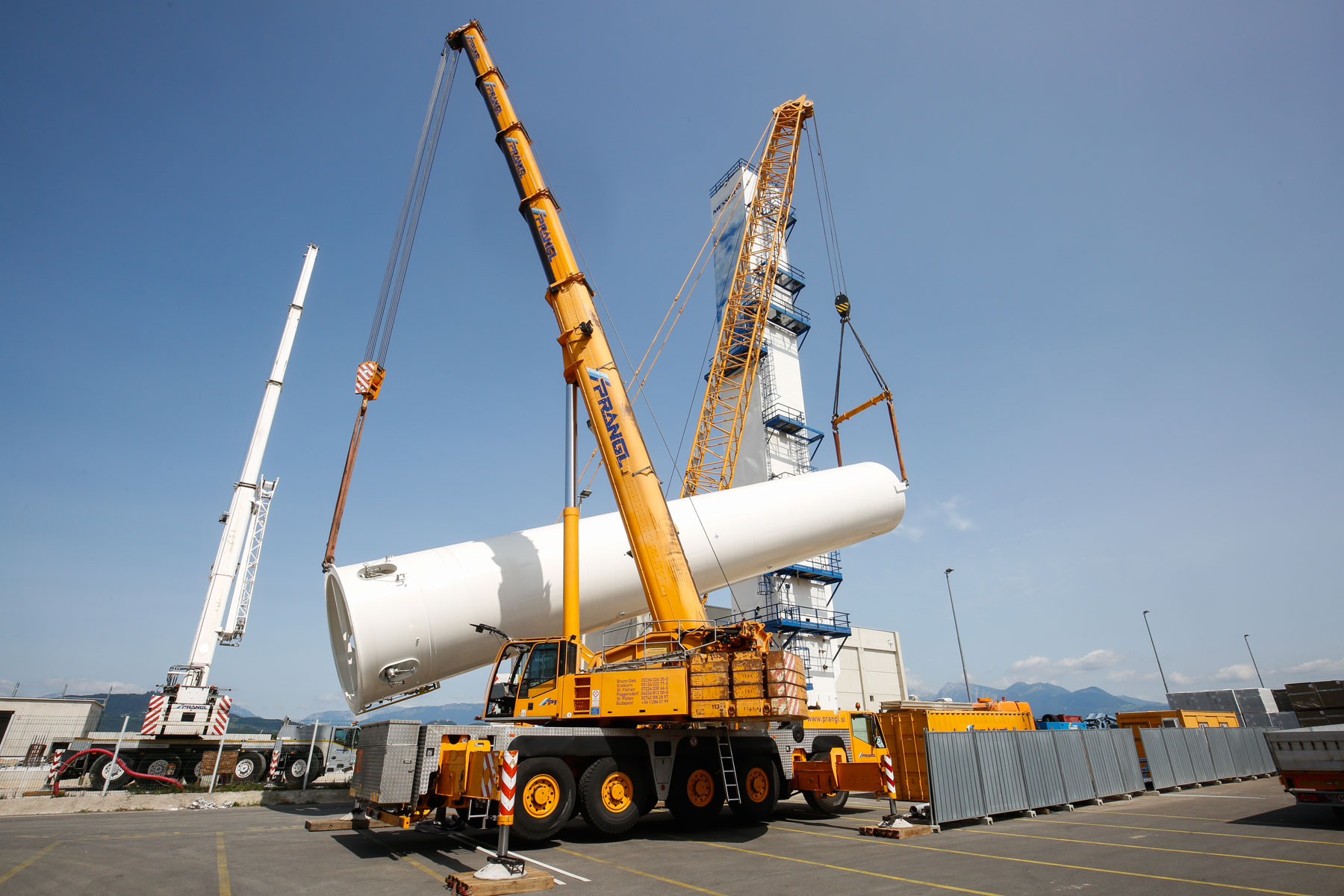 280 tonne crawler crane can move with load
This task posed a special challenge due to the tight spatial constraints. The first tank in particular had to be lifted and transported 60 metres whilst in a vertical position in order to be set down and mounted in its final position. The task was achieved with a 280-tonne crawler crane, a 200-tonne and a 100-tonne telescopic crane and telehandlers for preparatory work. A crawler crane of this class was the only practical solution to be able to drive with the load.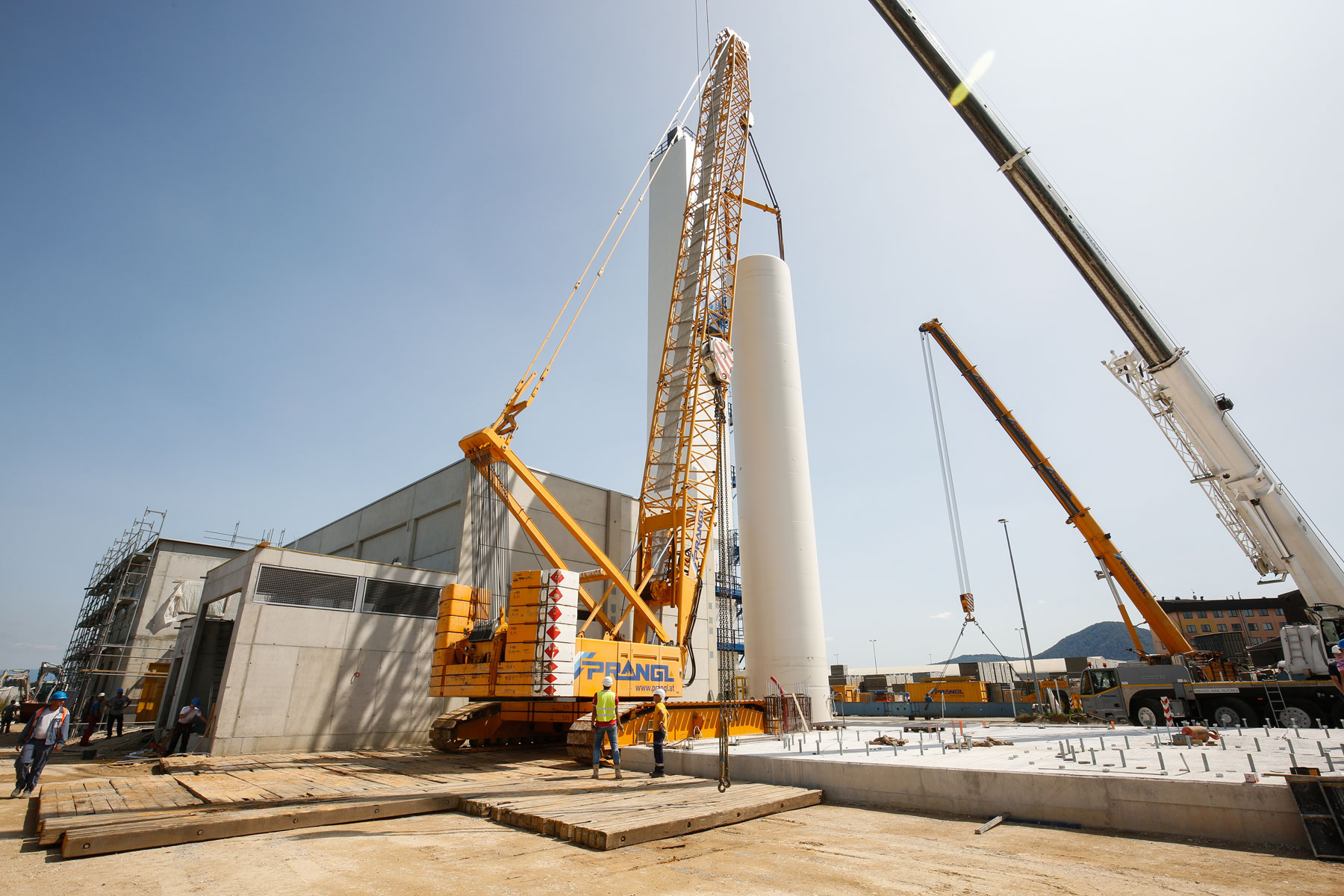 Good preparation by the entire Prangl team
The limited space available of course required a precise plan of where each crane could be positioned in advance. It was also essential to ensure that no other processes or activities were disturbed. In addition, the customer stipulated a very tight timetable that had to be complied with at all costs. Thanks to the good preparatory work of the whole Prangl team, all three tanks were lifted into place on time. The cross-border cooperation between Prangl Slovenia and Prangl Austria also showed that, regardless of the country, the yellow quality can always be relied upon.