August 2015
Jauntal bridge
Prangl provided an unusual support service in the infrastructure sector.
City:
Schwabeck an der Drau
Date:
August 2015 – September 2015
Sales:
Franz Sucek
Karl-Heinz Tirof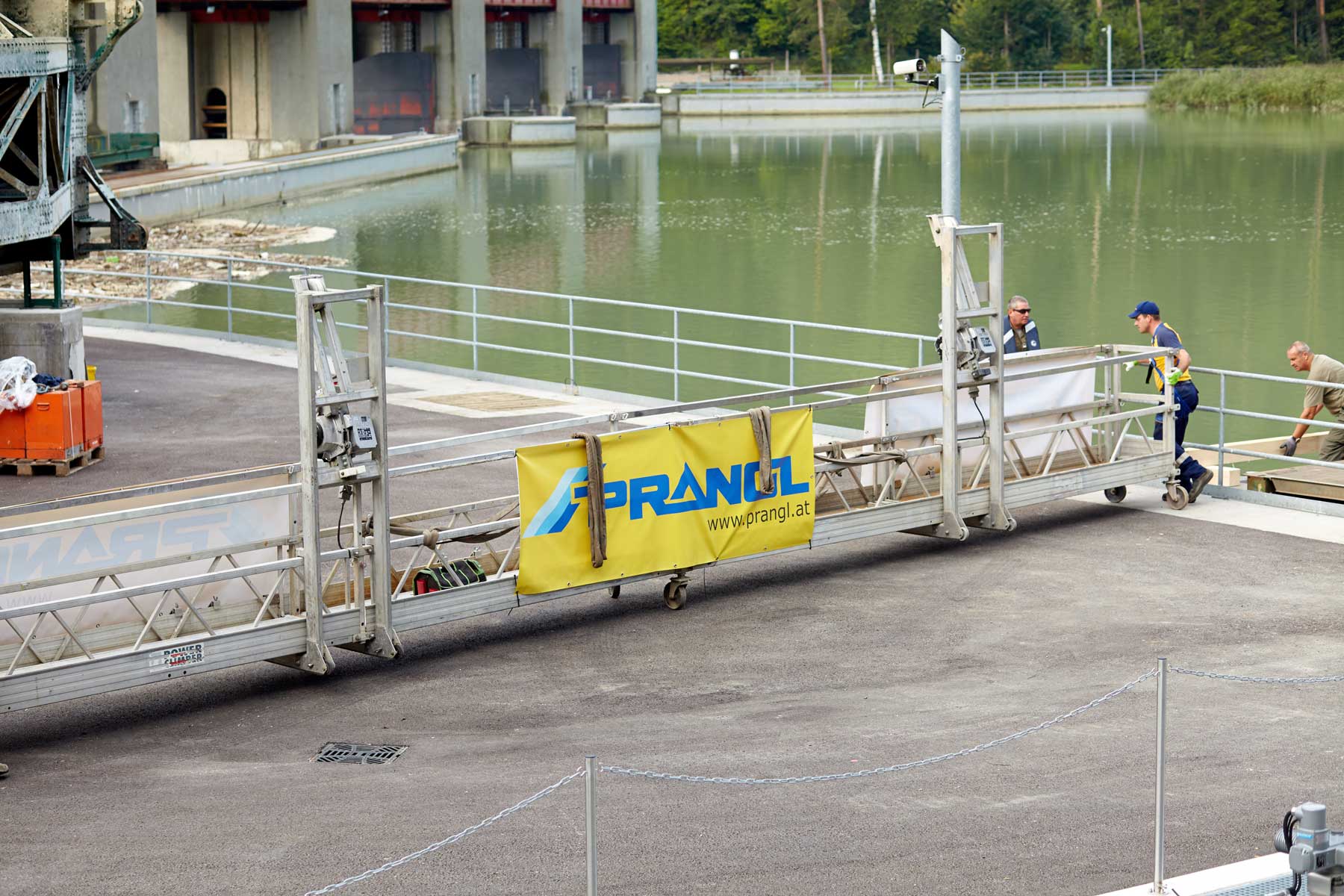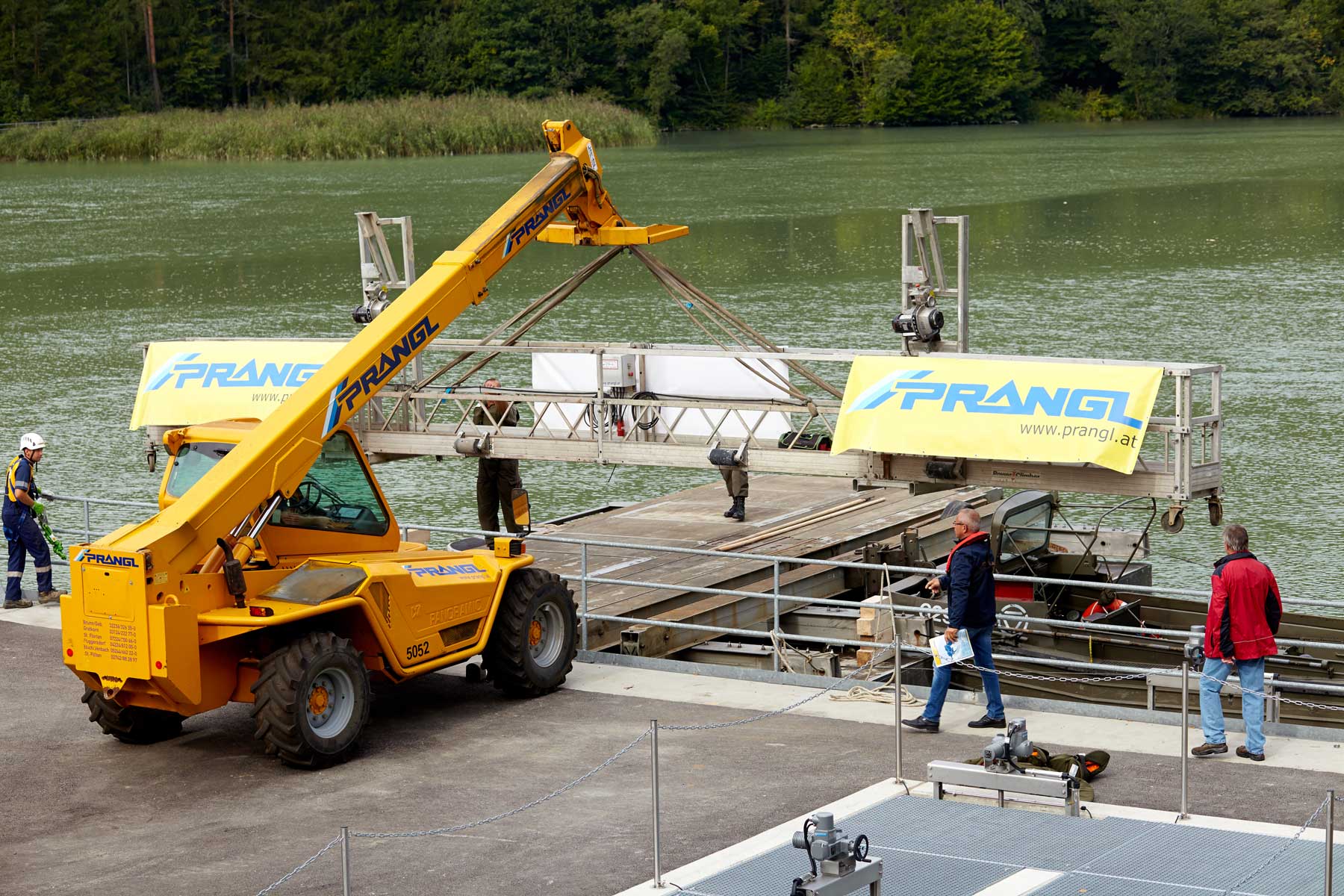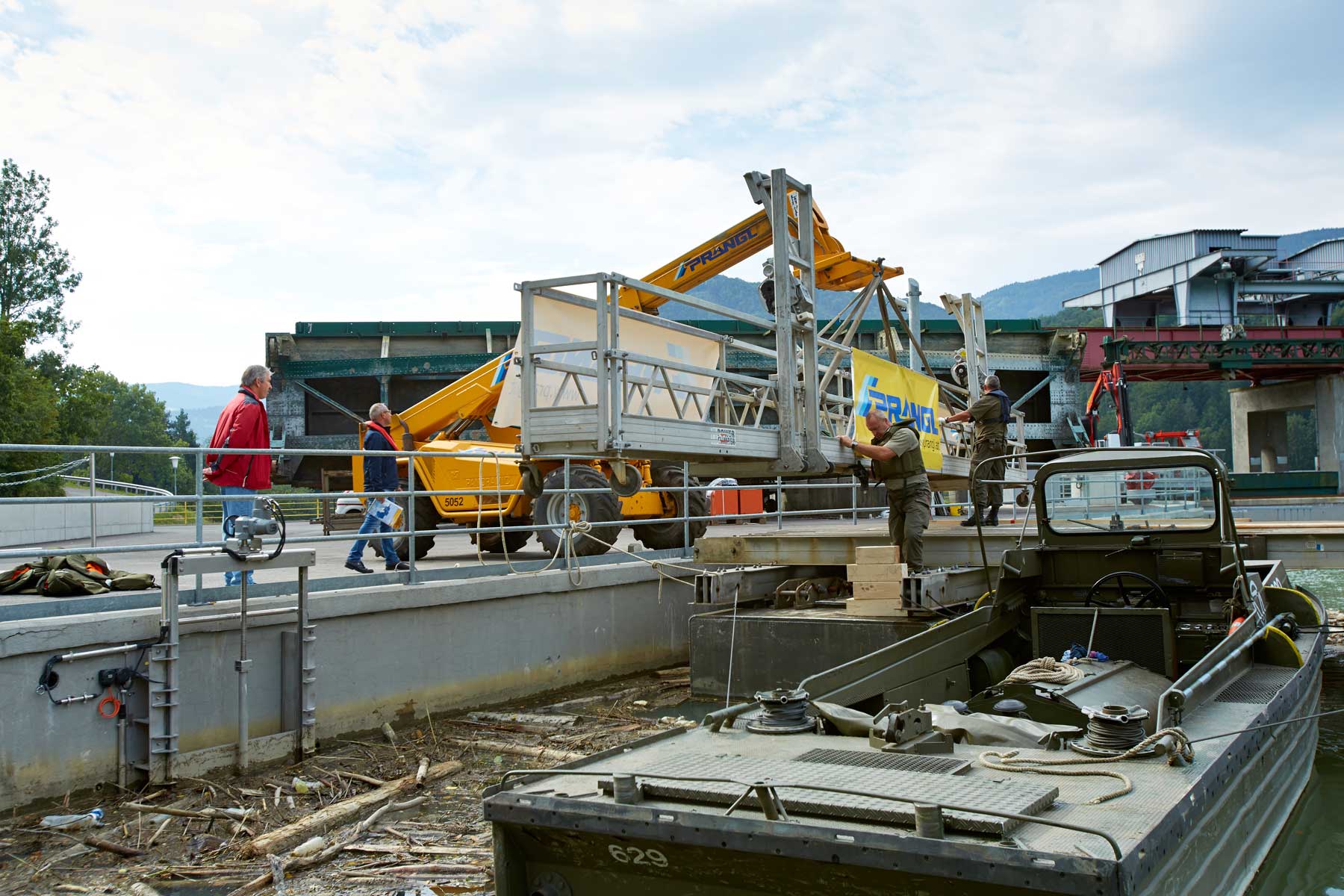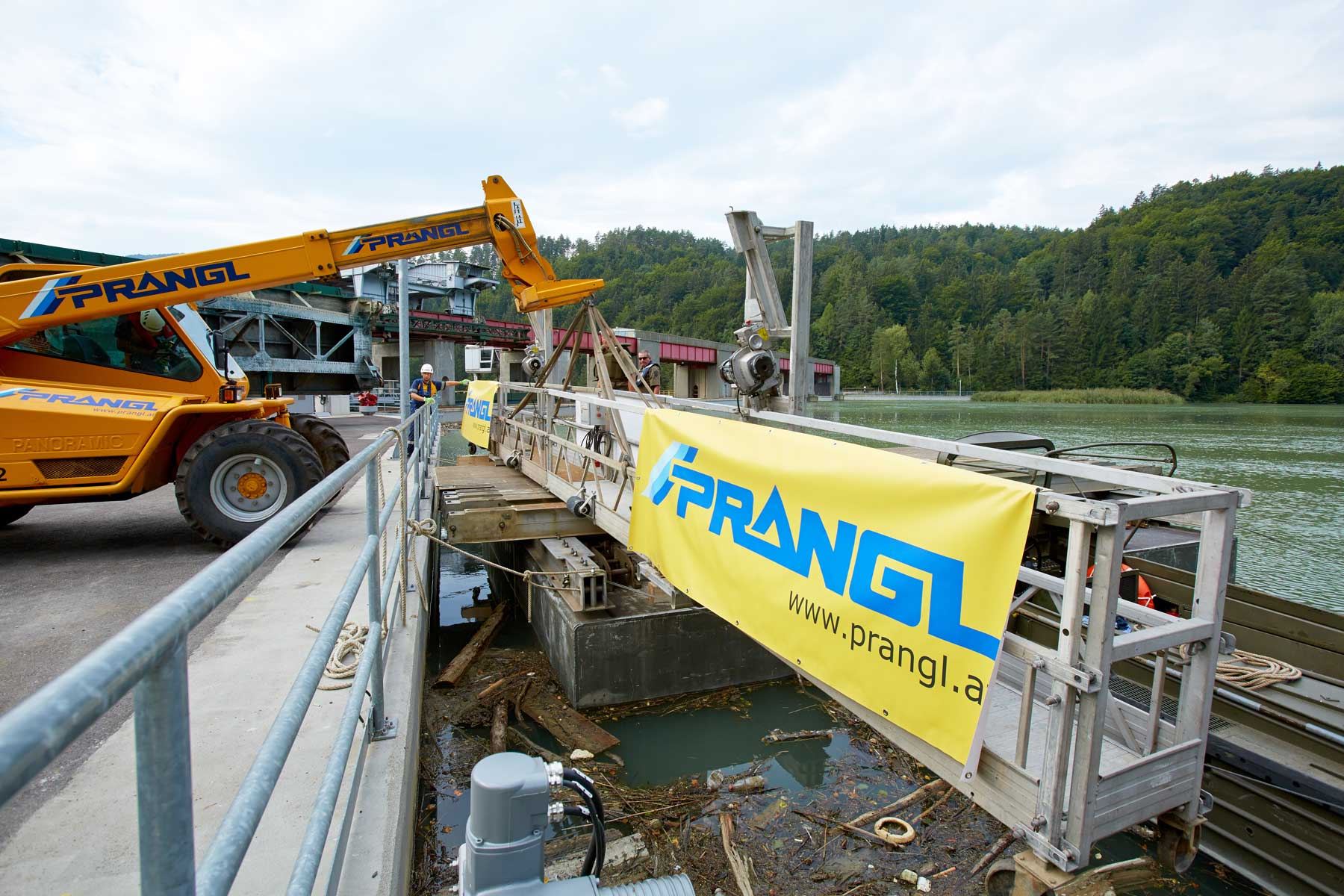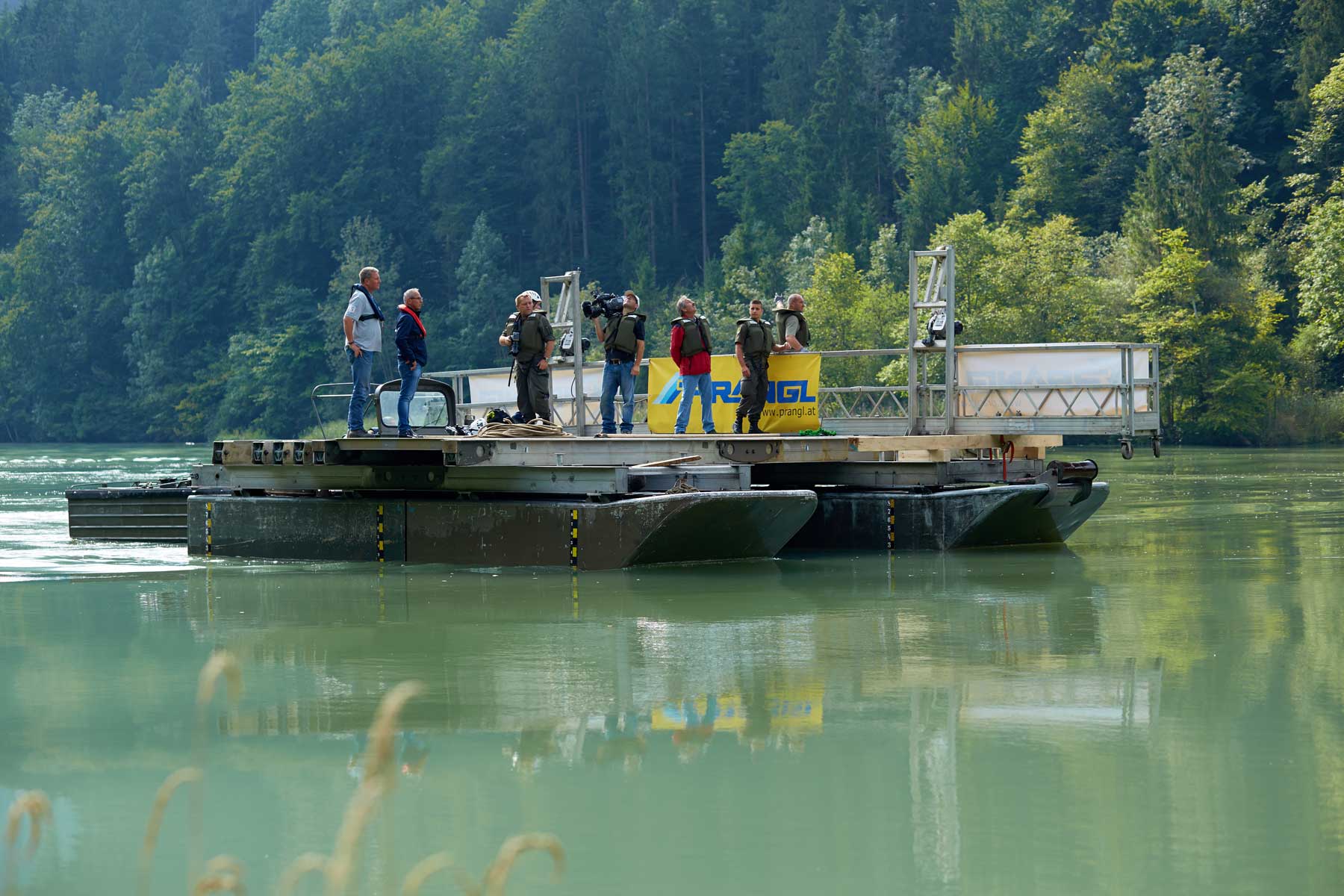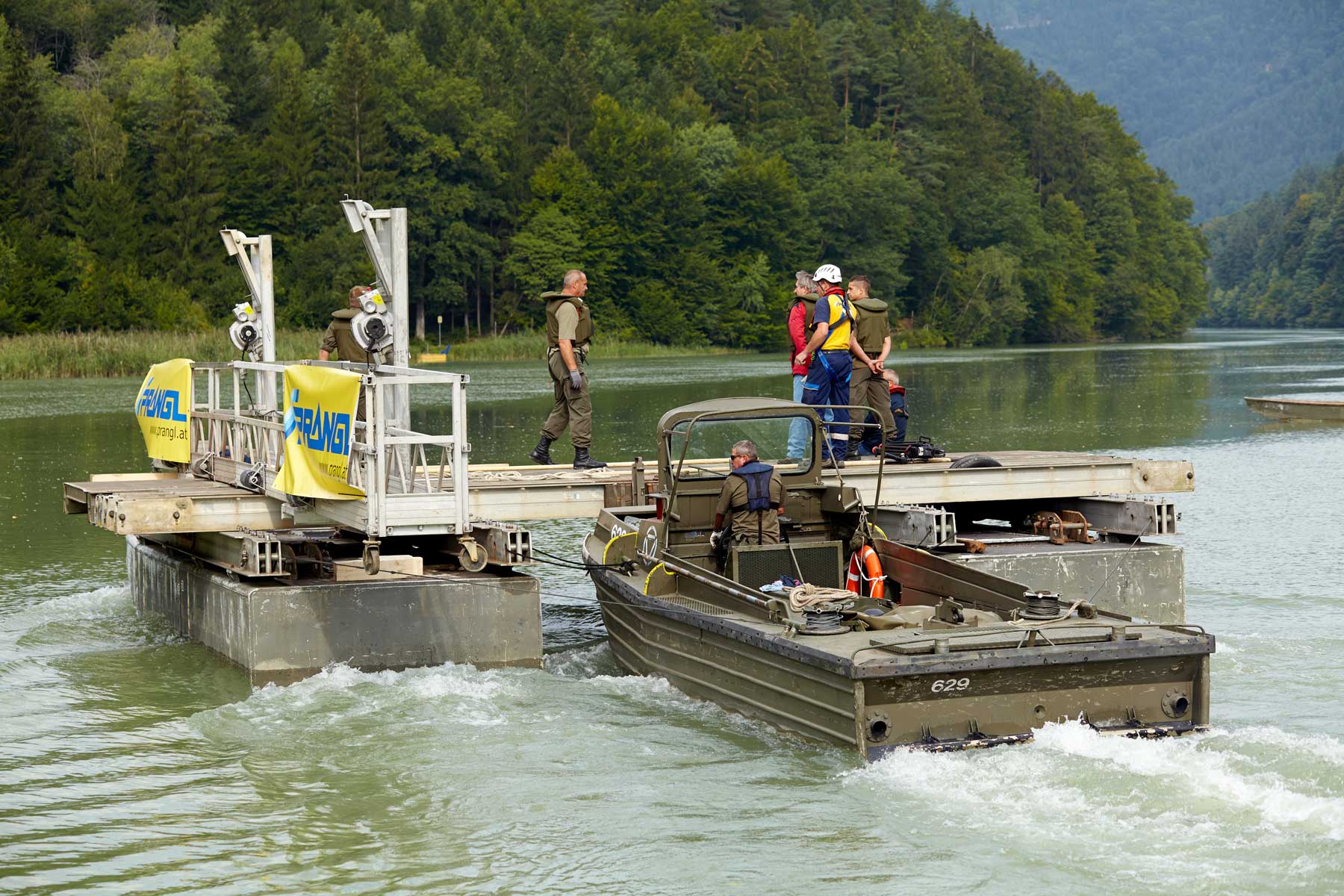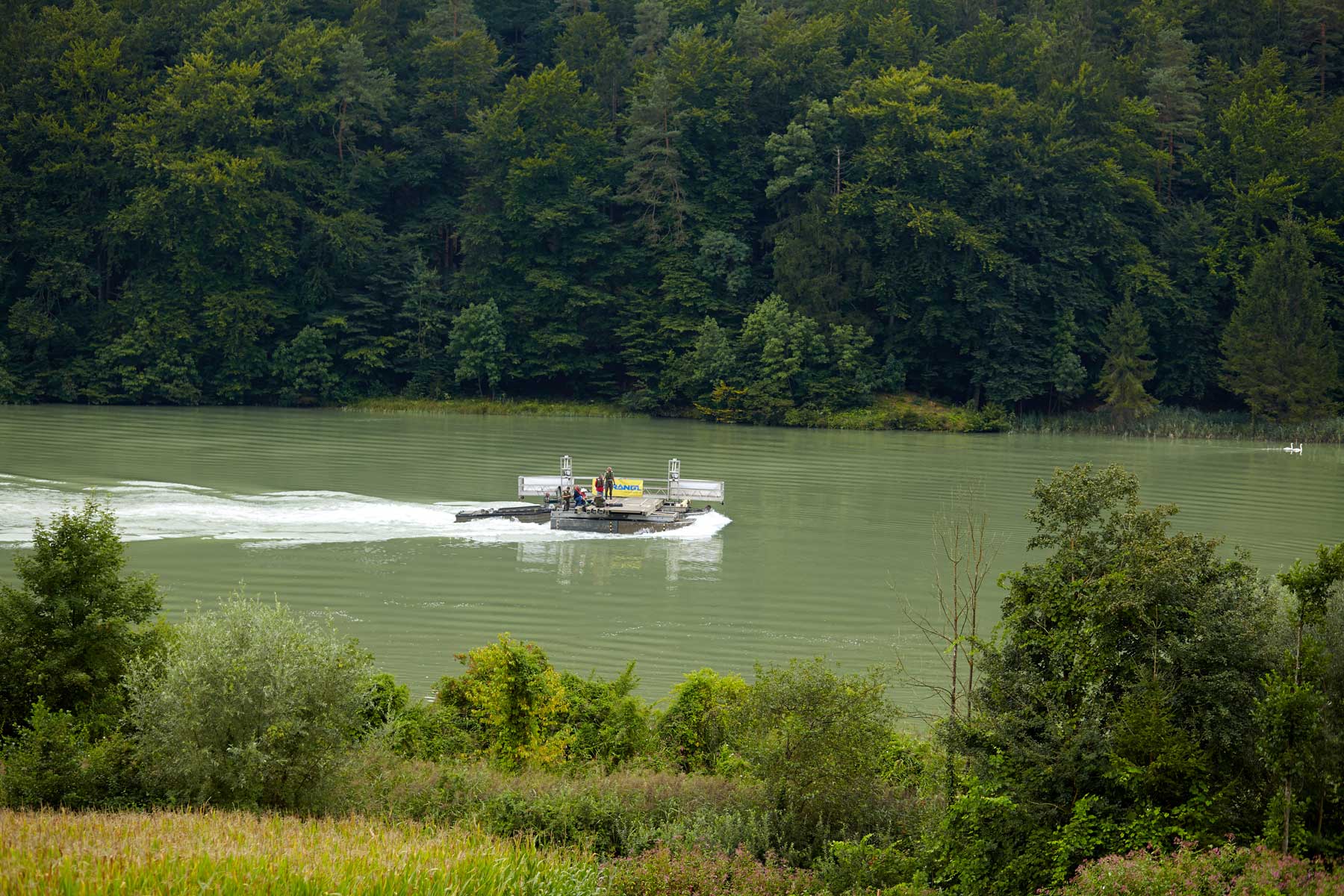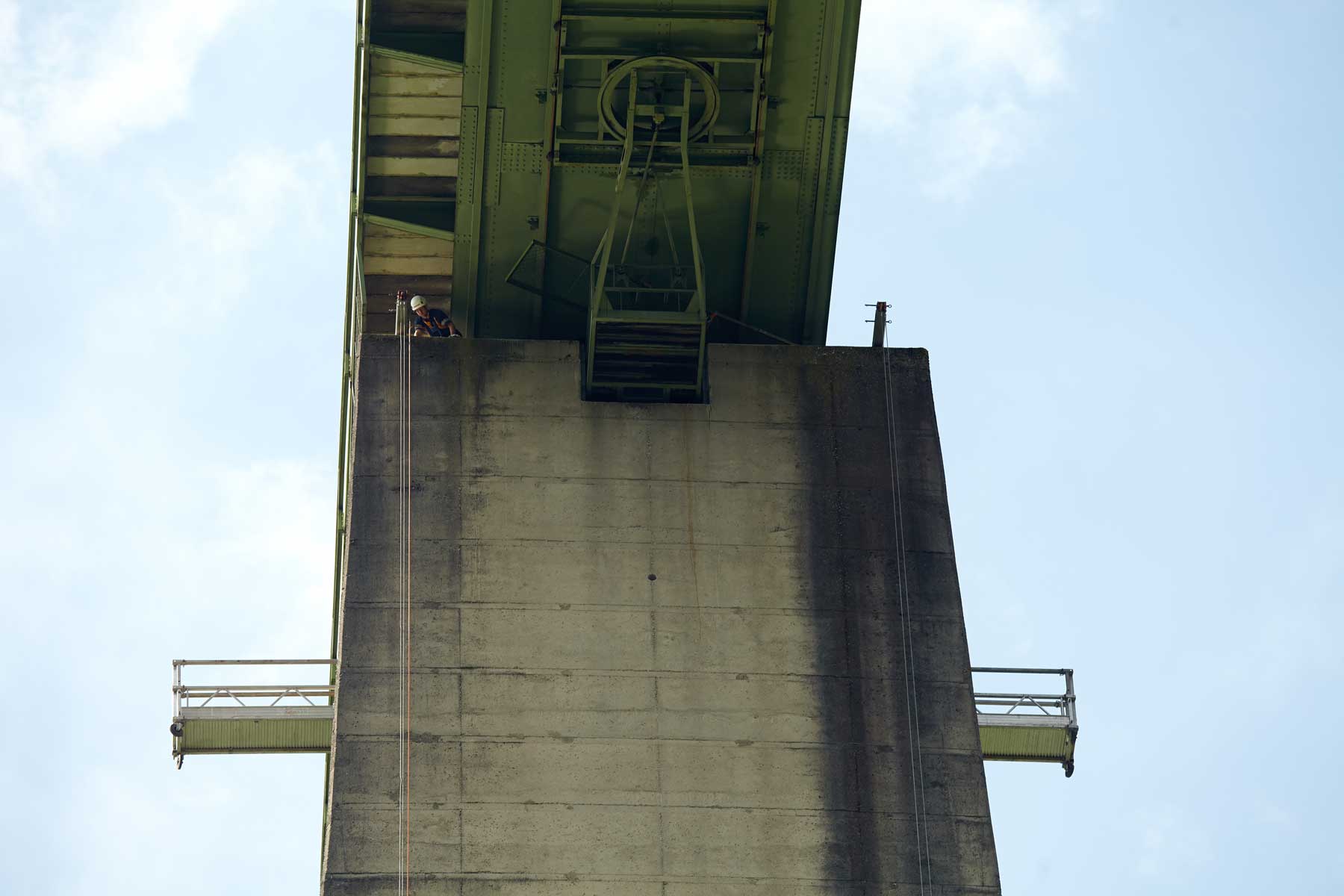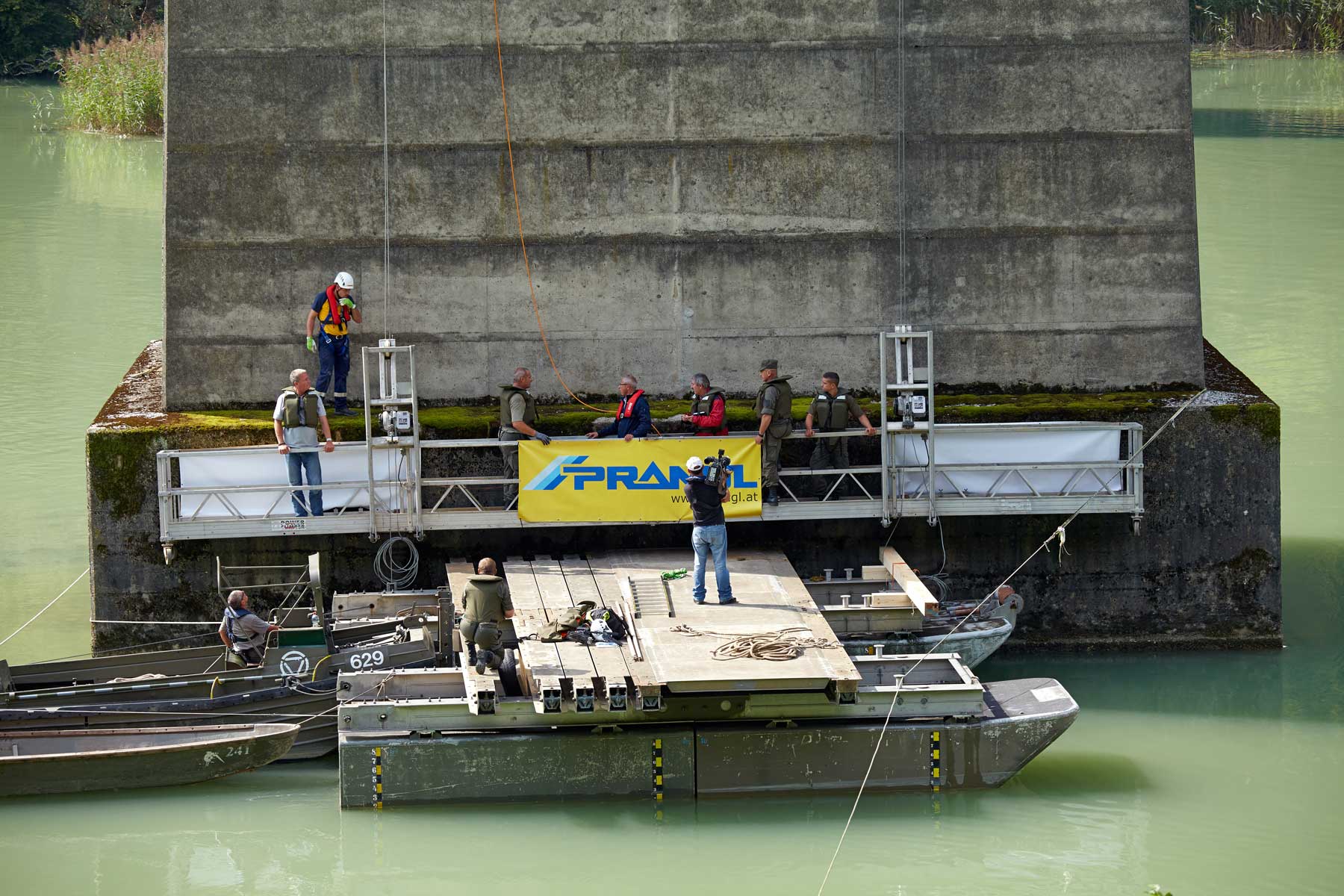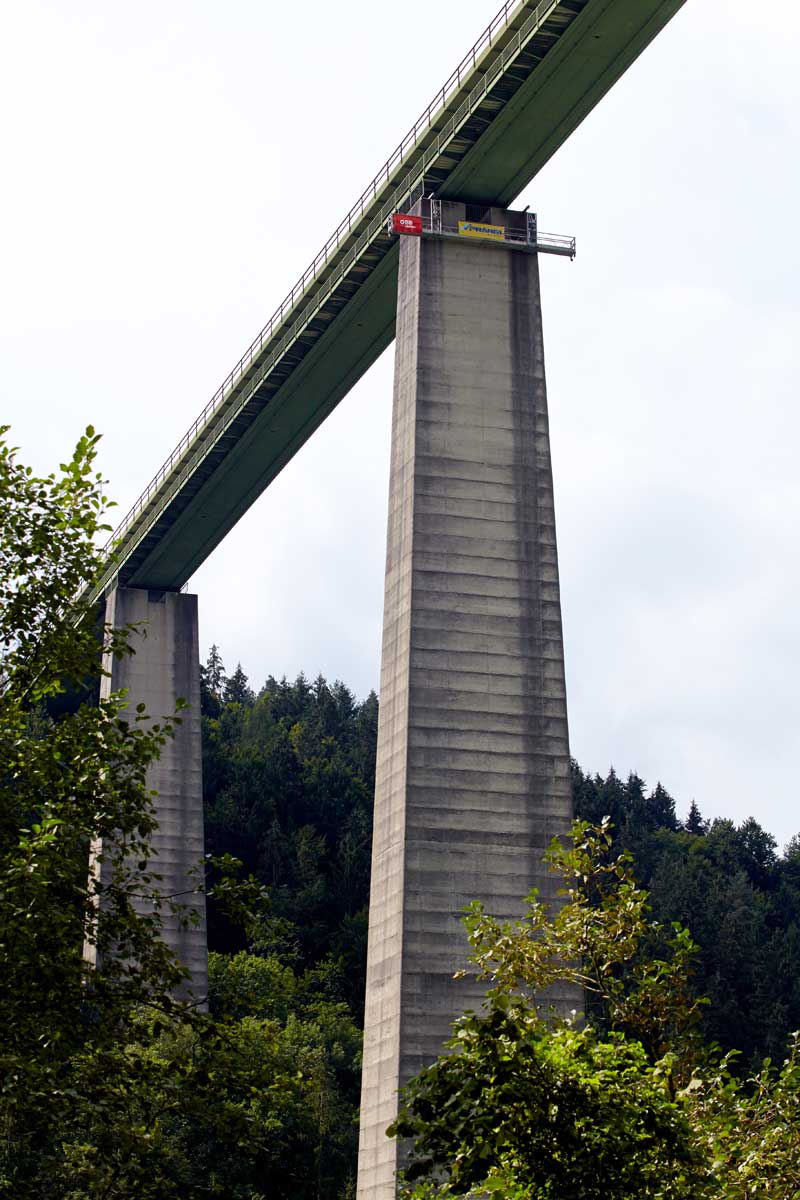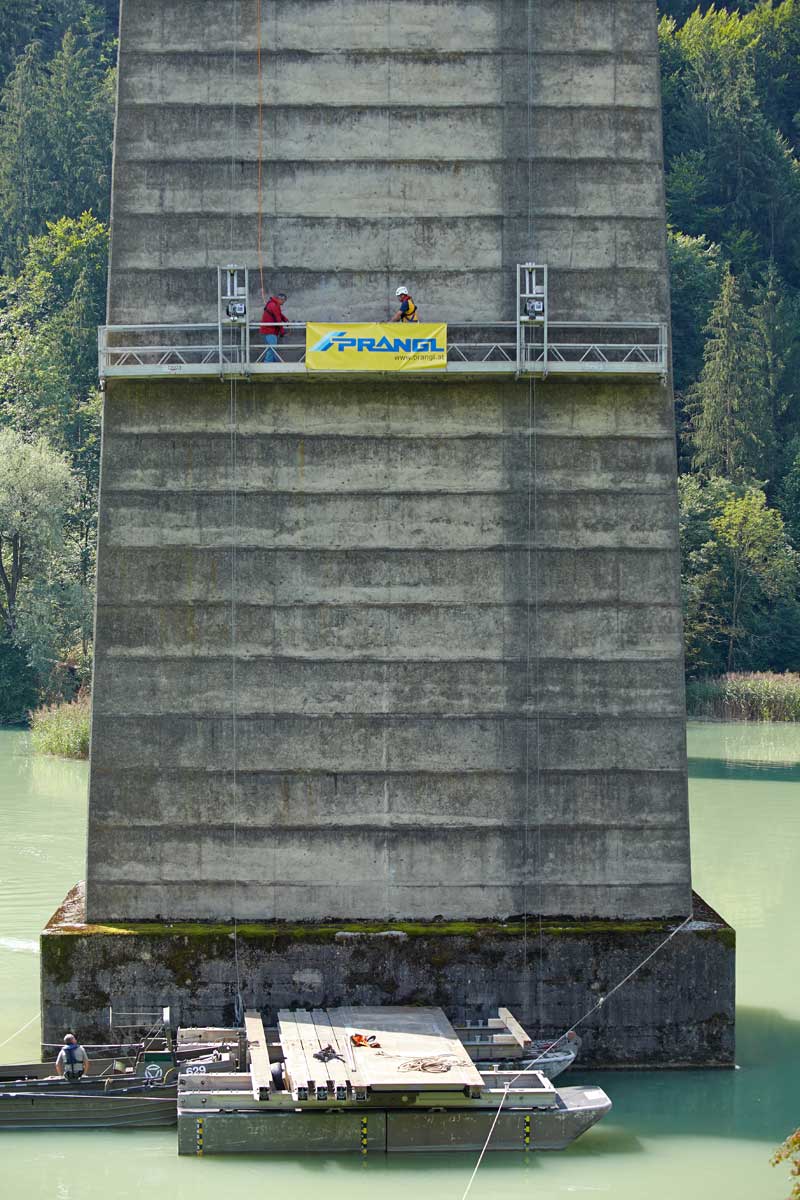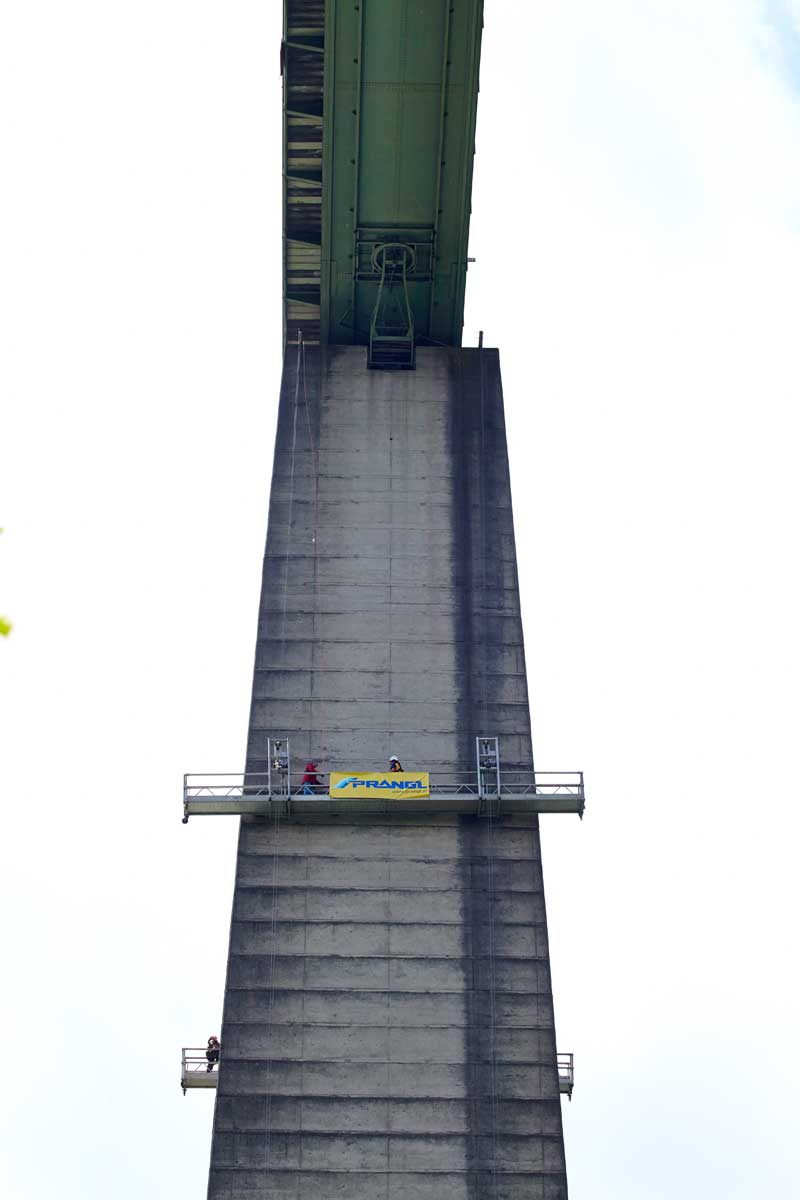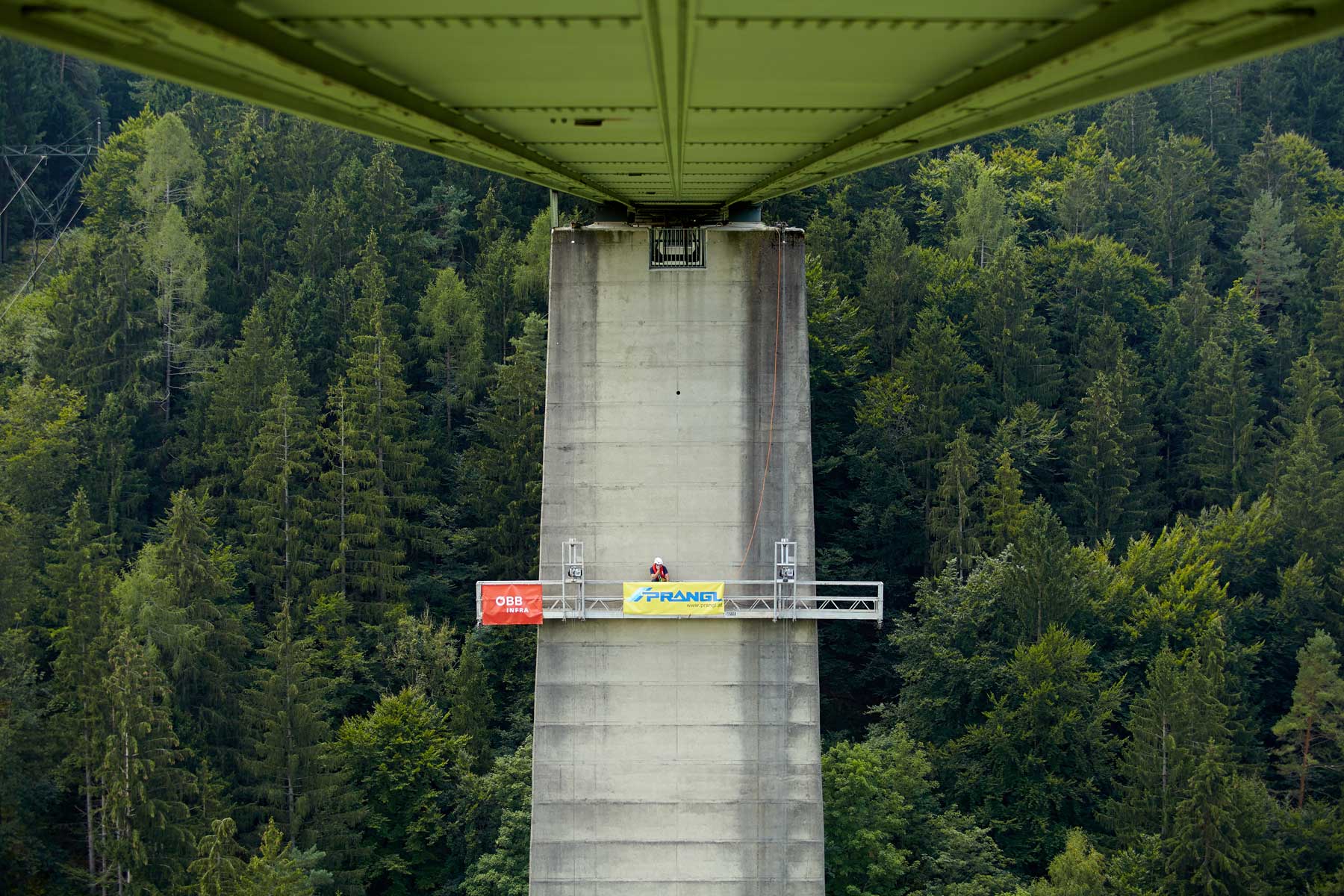 The challenge
Inspection work on bridge piers
A second supporting structure was to be added to the Jauntal bridge that was constructed in 1964. It was first necessary to ensure that the existing bridge piers could carry this load. The Prangl experts were contacted to ensure that the inspection, visual inspection and drilling process was completed efficiently.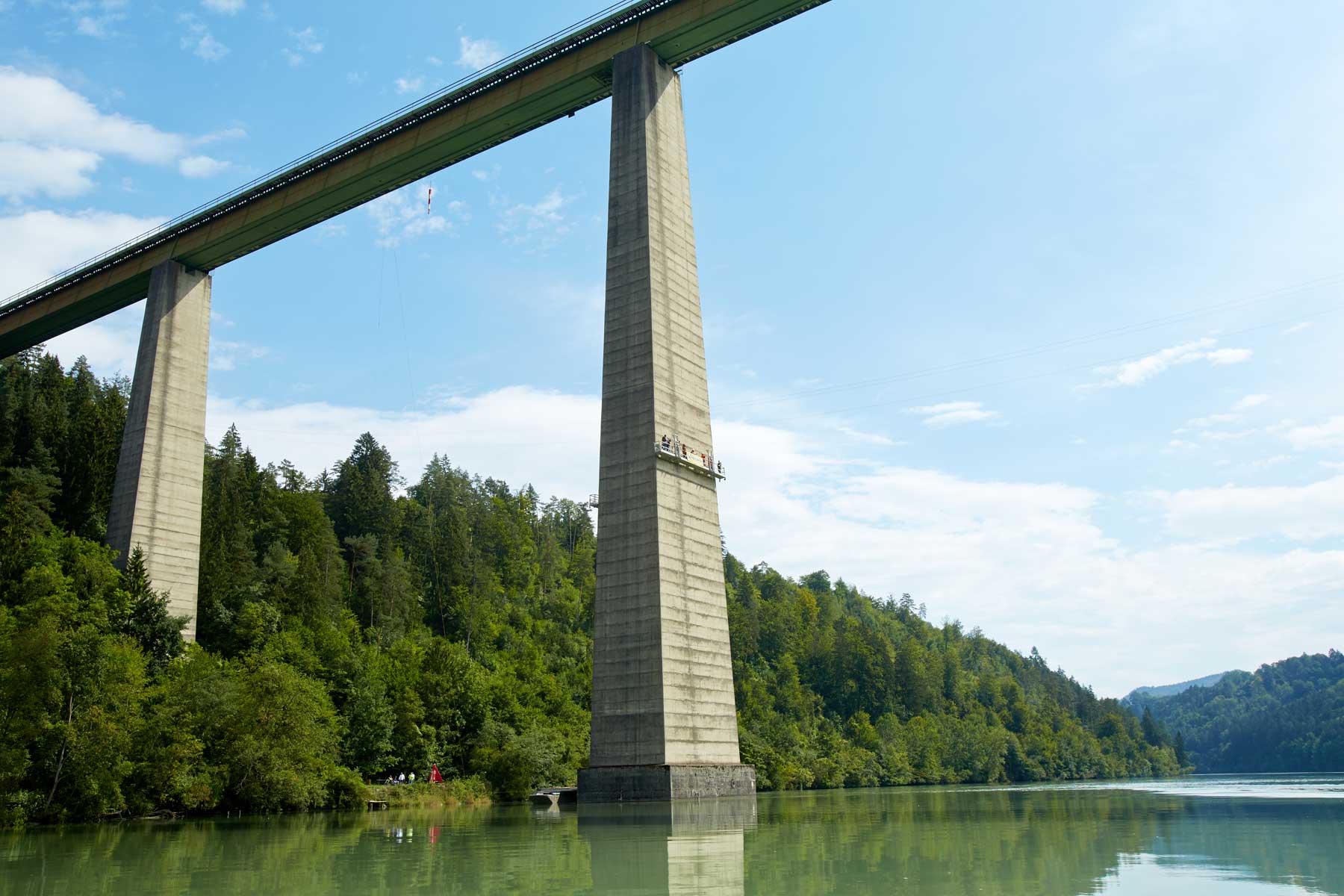 Unusual challenge for Prangl
With a total length of almost 430 metres and a height of 95 metres, the Jauntal bridge is one of the highest railway bridges in Europe to date. A completely new steel supporting structure that was placed on the existing bridge piers was designed. The supports were strengthened and the pier heads adjusted. For this reason, the concrete piers that were constructed in the 60s had to be inspected. Core holes were used to determine whether the bridge meets the relevant requirements.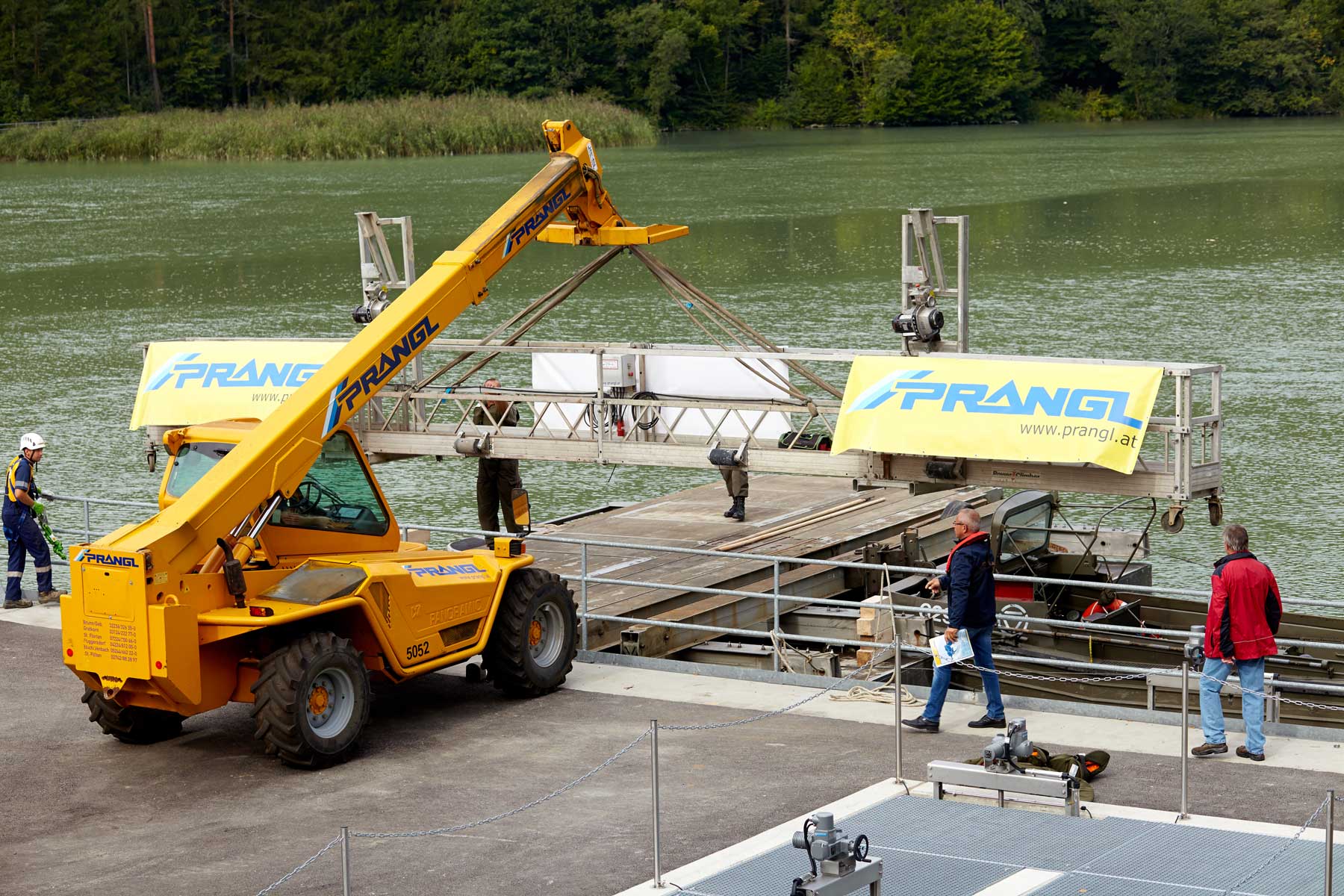 Rented aerial work platforms delivered by heavy duty boat
A concept was drawn up together with the Austrian national railway company, ÖBB: We found an economical solution to this problem thanks to four suspended access platforms, each with a length of 12 metres. The Austrian Federal Armed Forces were drafted in to assist with accessing the bridge piers standing in the river Drava. A special heavy duty boat was used to move the suspended access platforms about 4 kilometres upstream from the nearby Schwabeck power plant to the concrete piers. There would not have been any other way to transport them.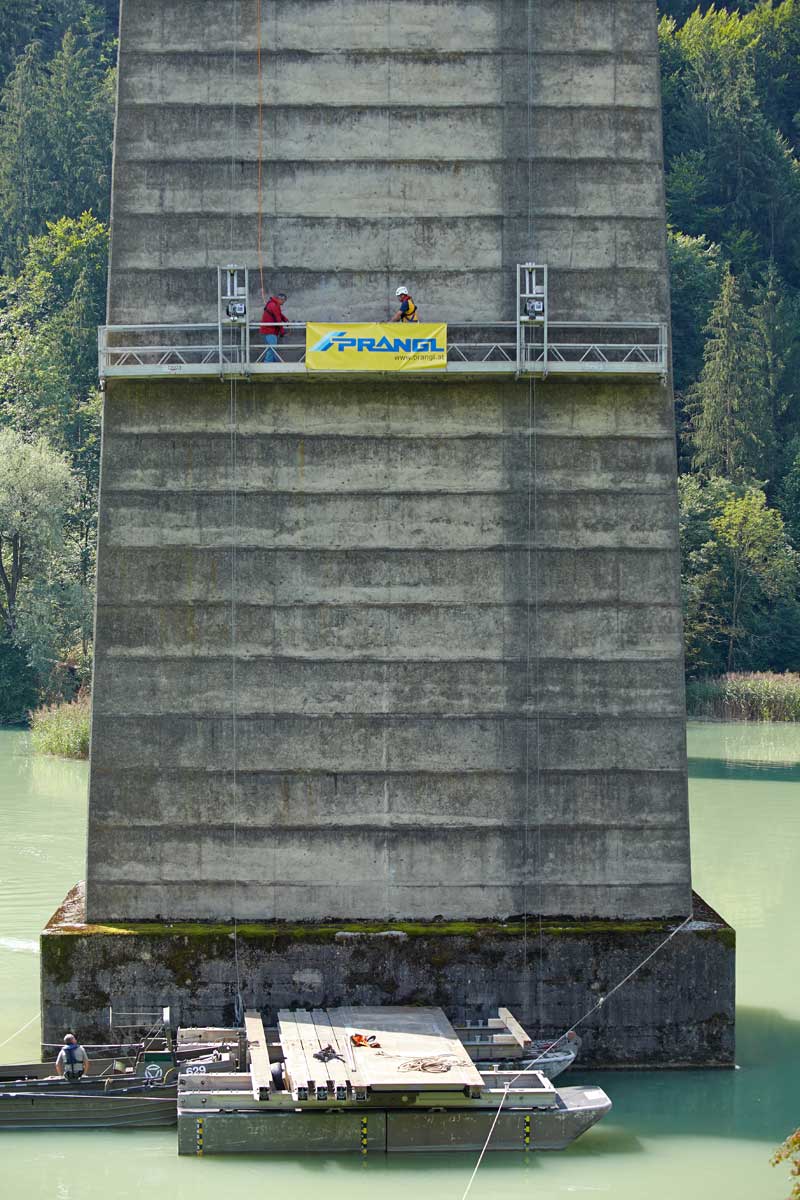 Perfect coordination, successful completion
Once the Prangl equipment arrived on-site, it was anchored properly. This enabled access to the 90 metre high bridge piers. As the holes were only made in very specific places, maximum mobility was of vital importance. Otherwise, it would not have been possible to determine the construction state chemically. Despite this unique challenge, all work was completed in the time planned and performed to the complete satisfaction of all involved.