September 2018
Voestbrücke
During the first construction phase, the Voestbrücke in Linz will gain two additional bridges (bypasses). Prangl is responsible for the logistics concept.
Date:
April 2018 – April 2020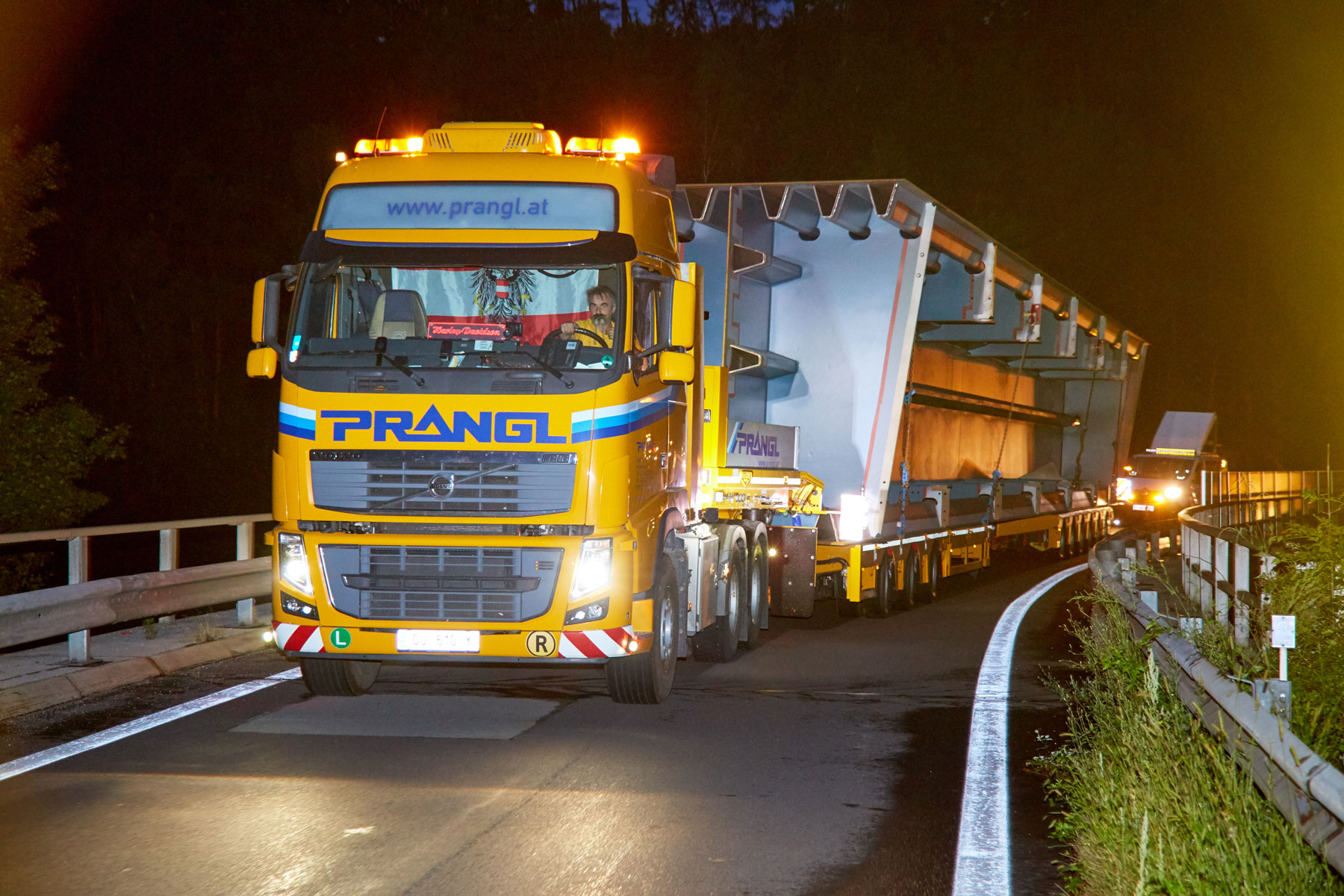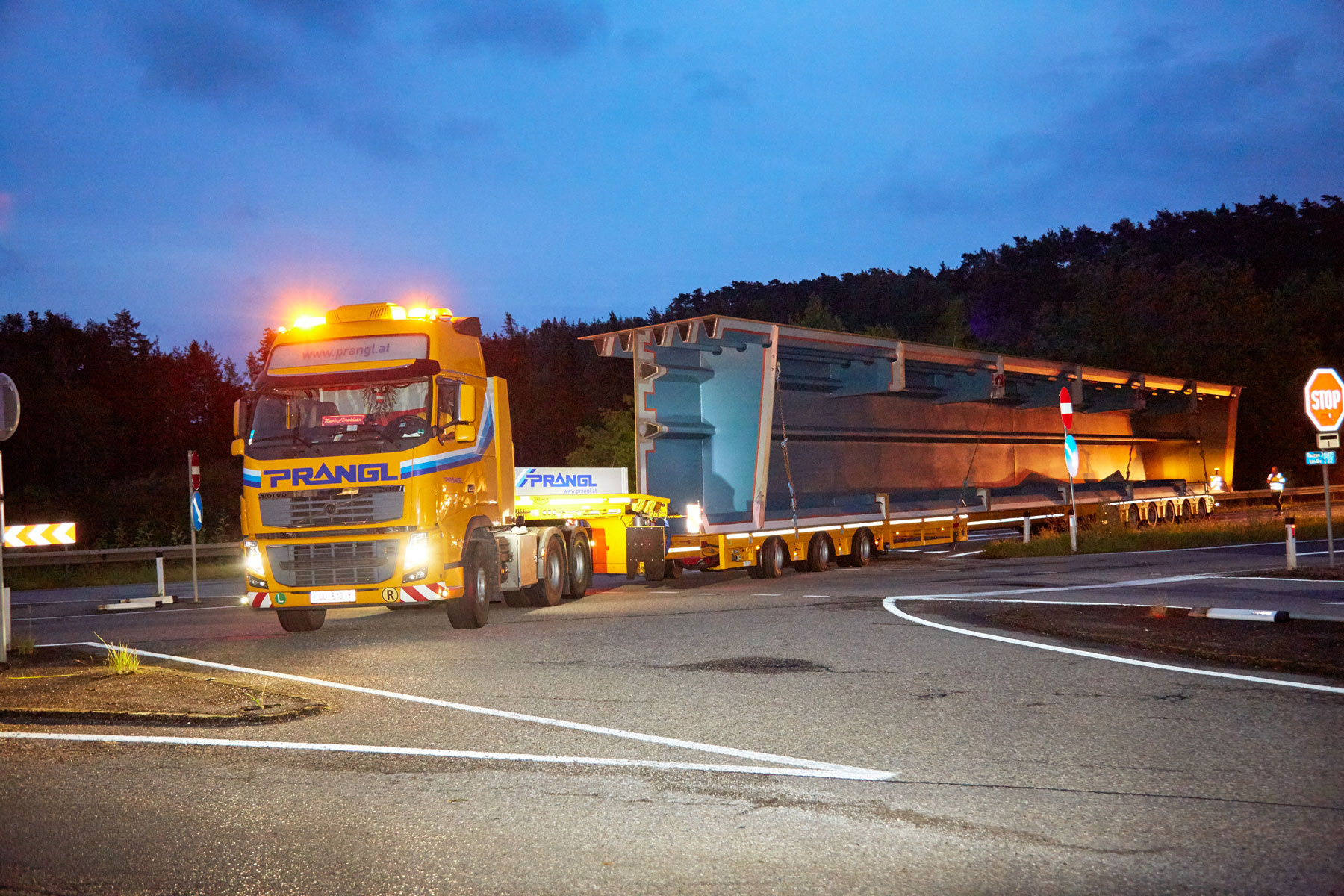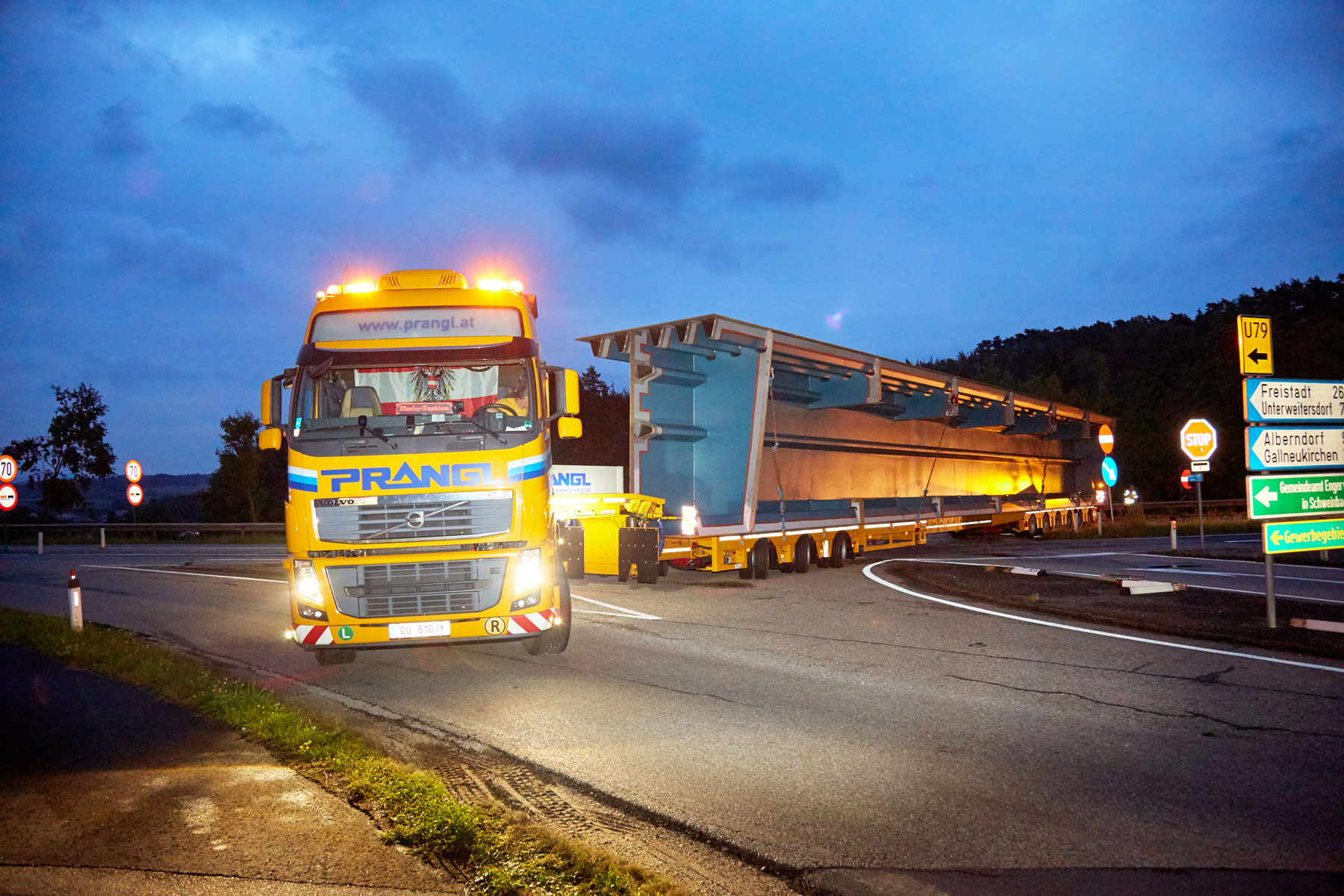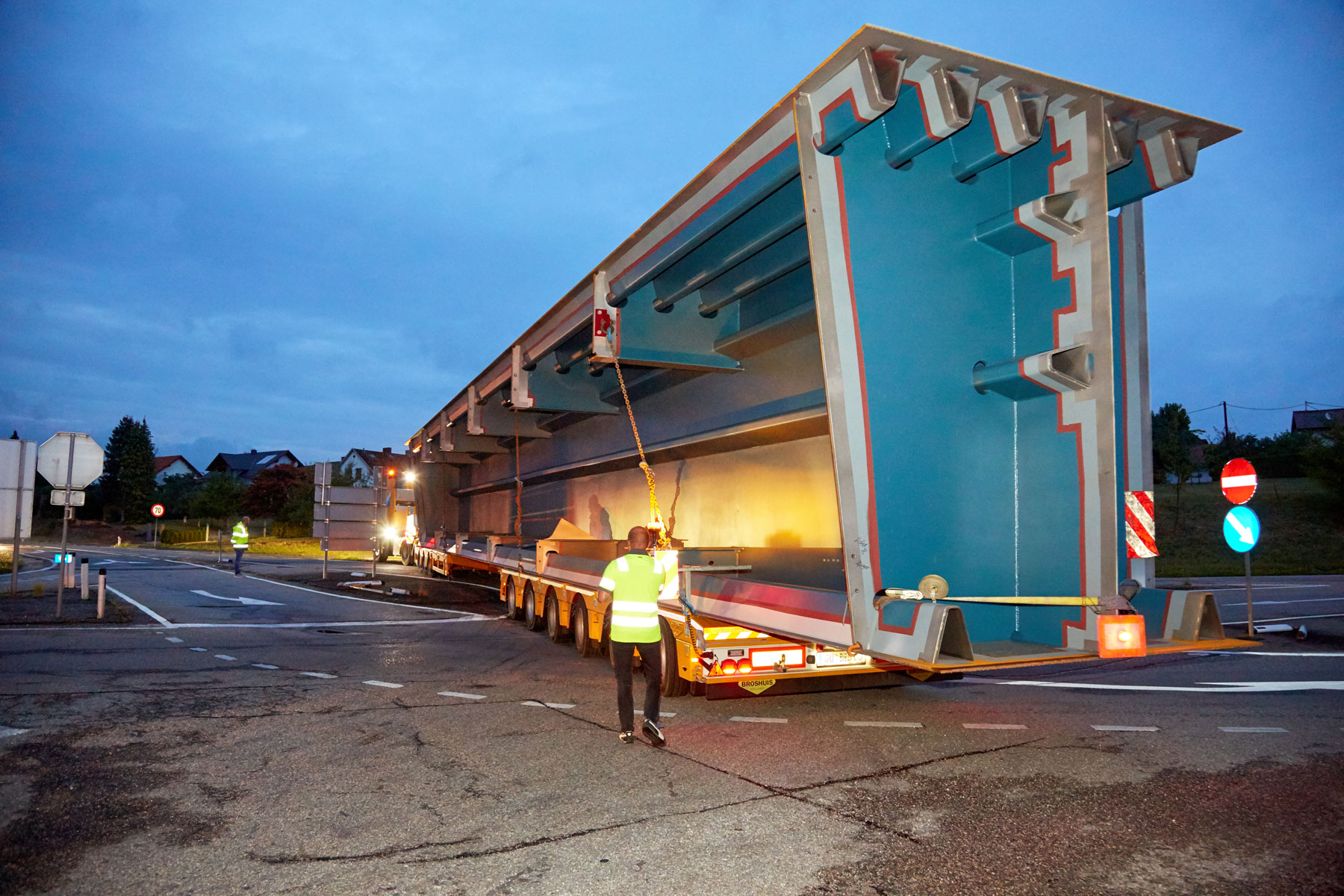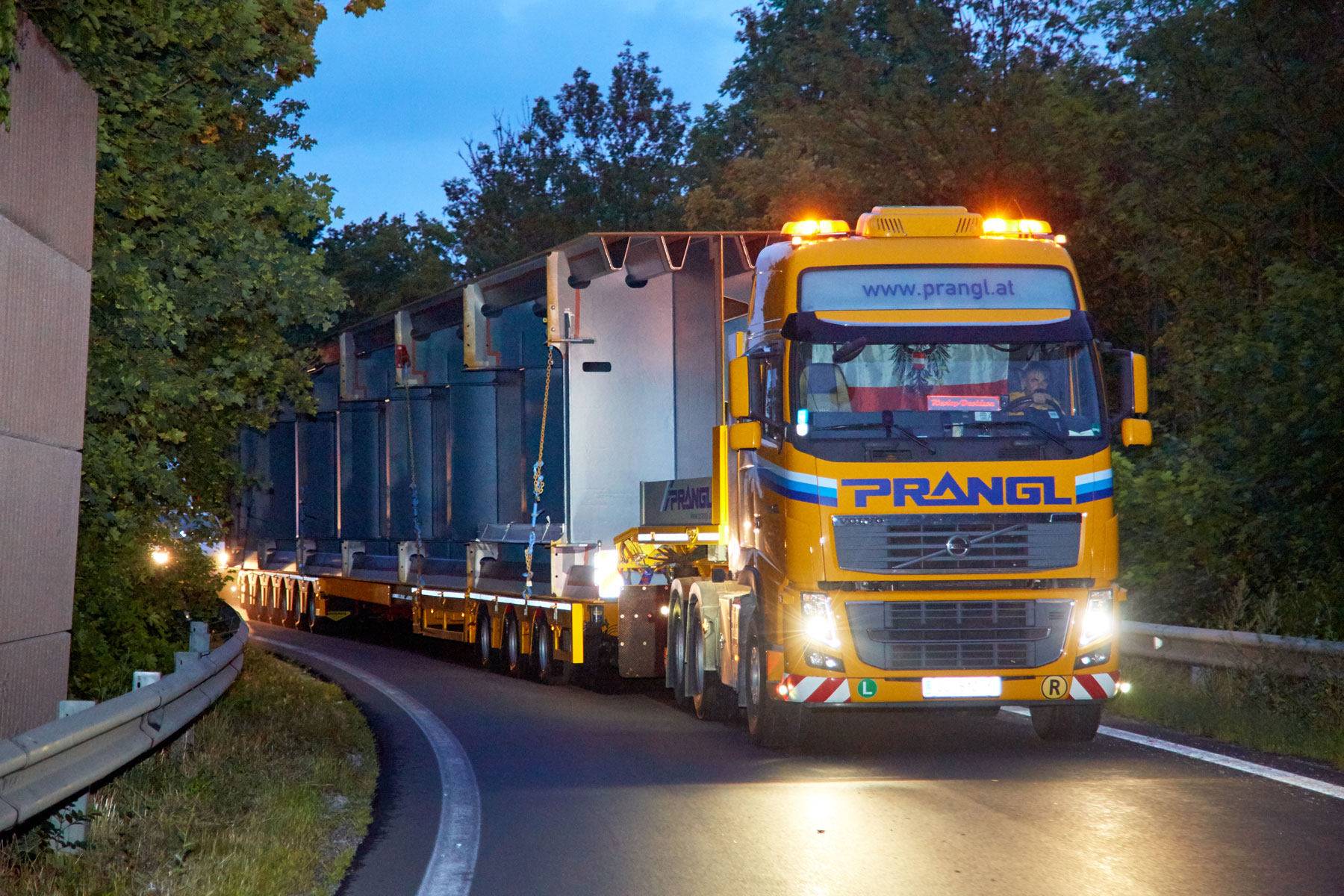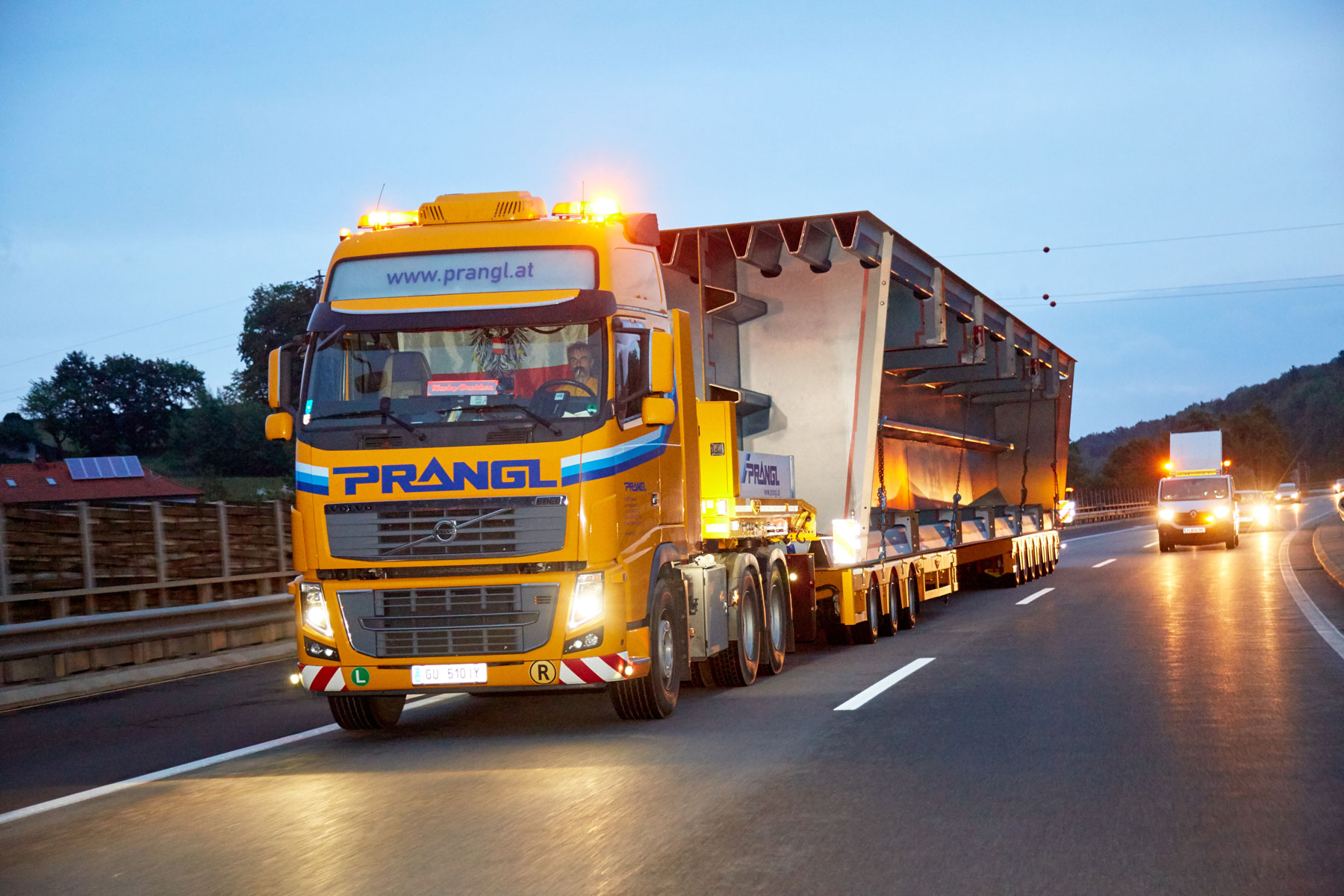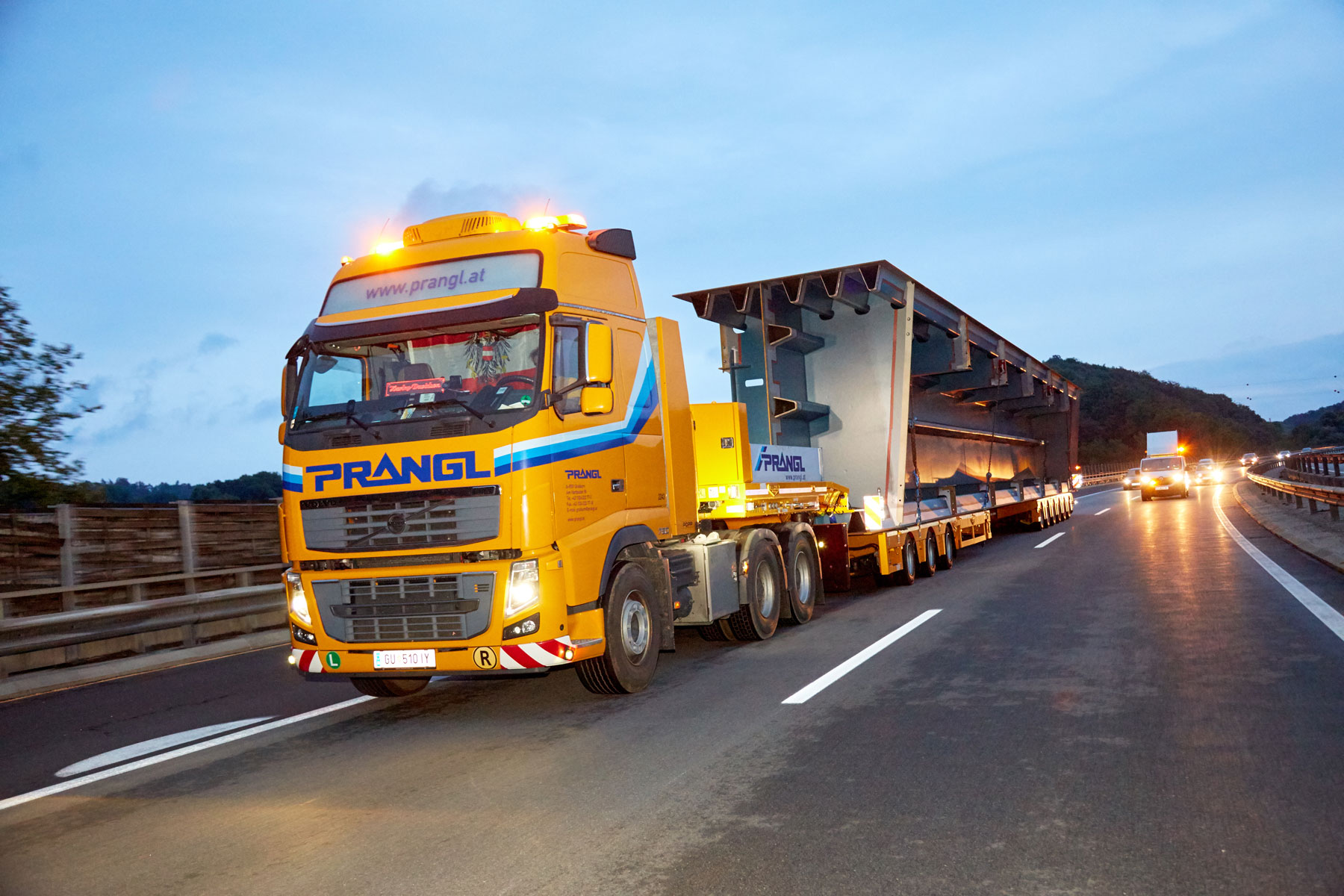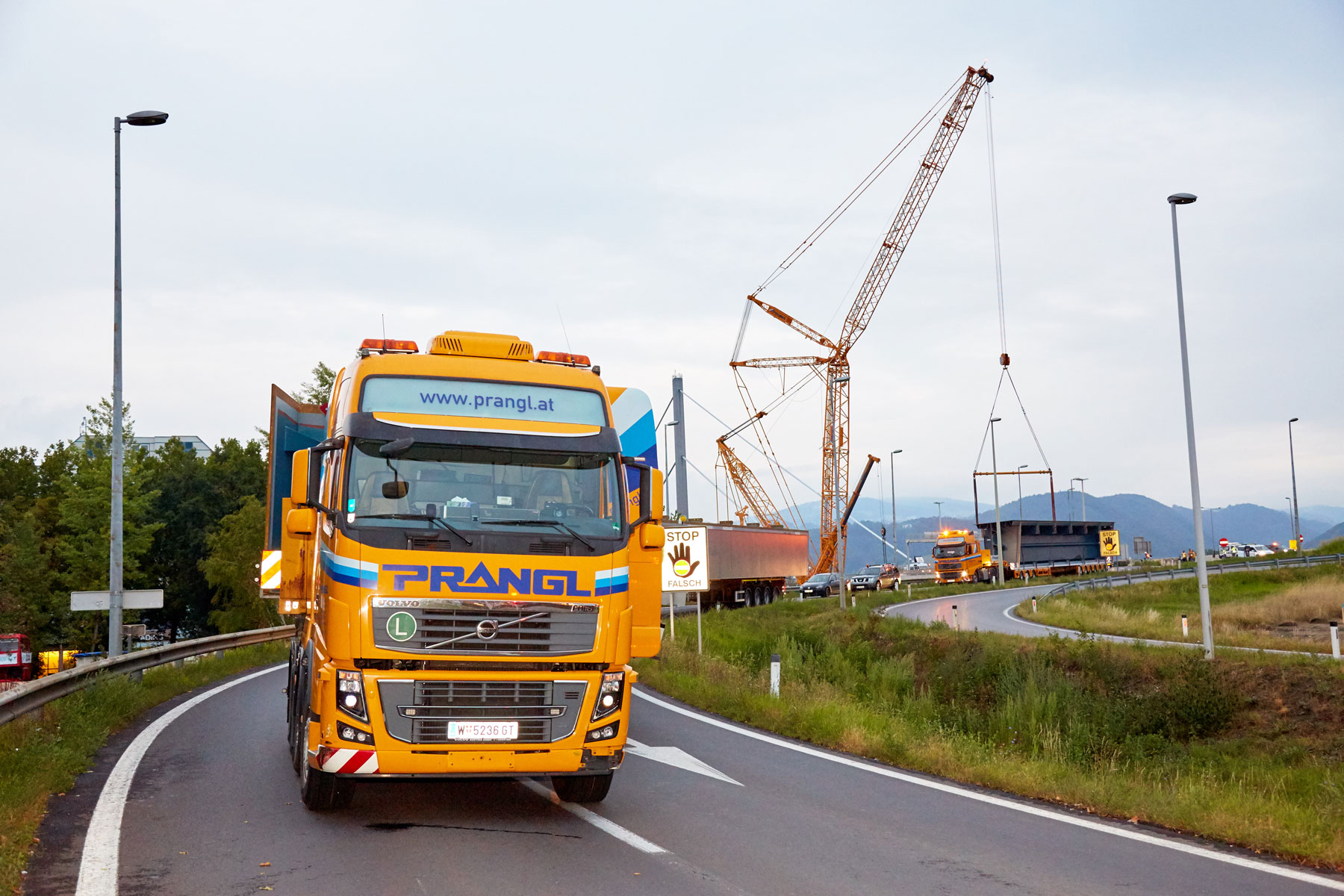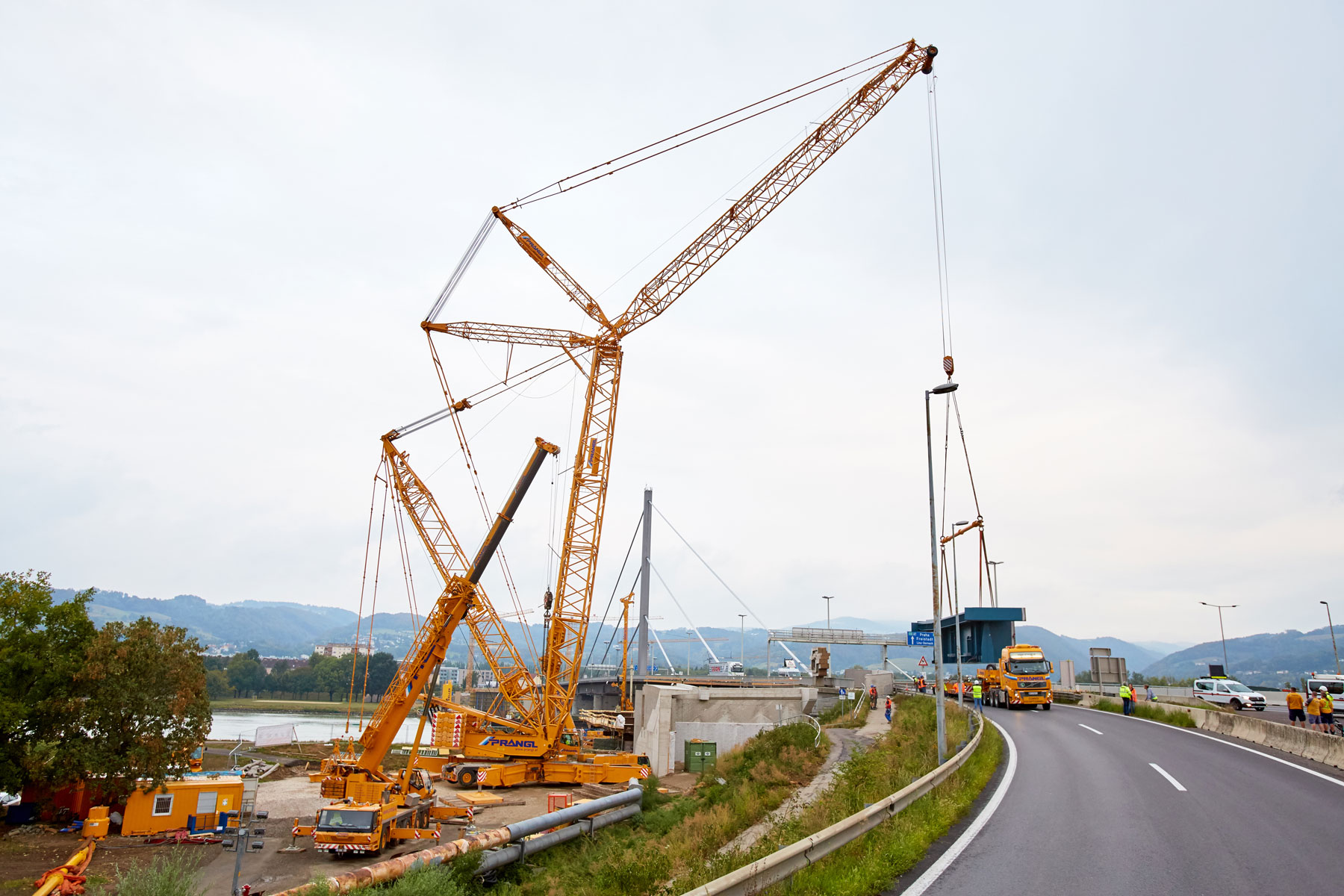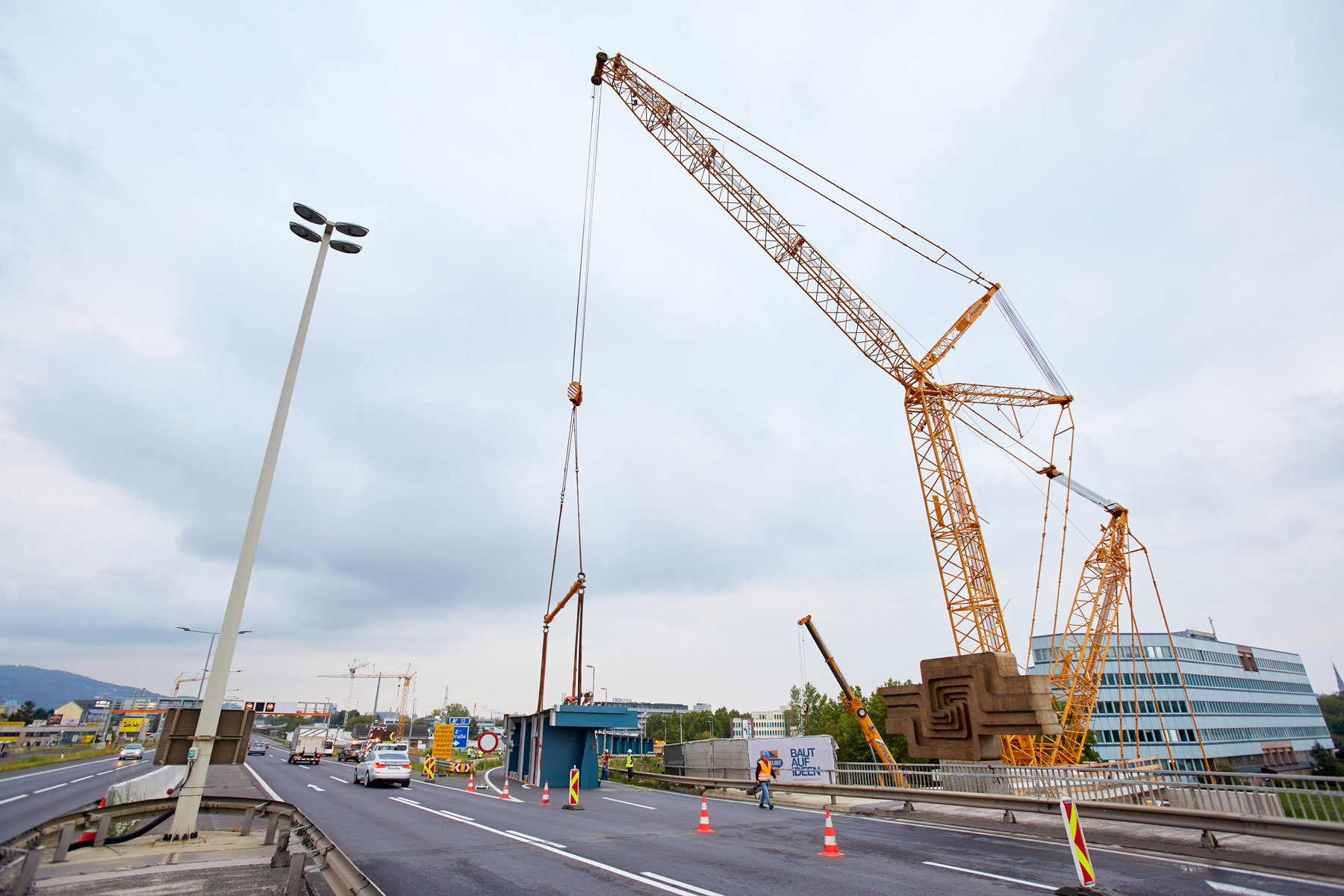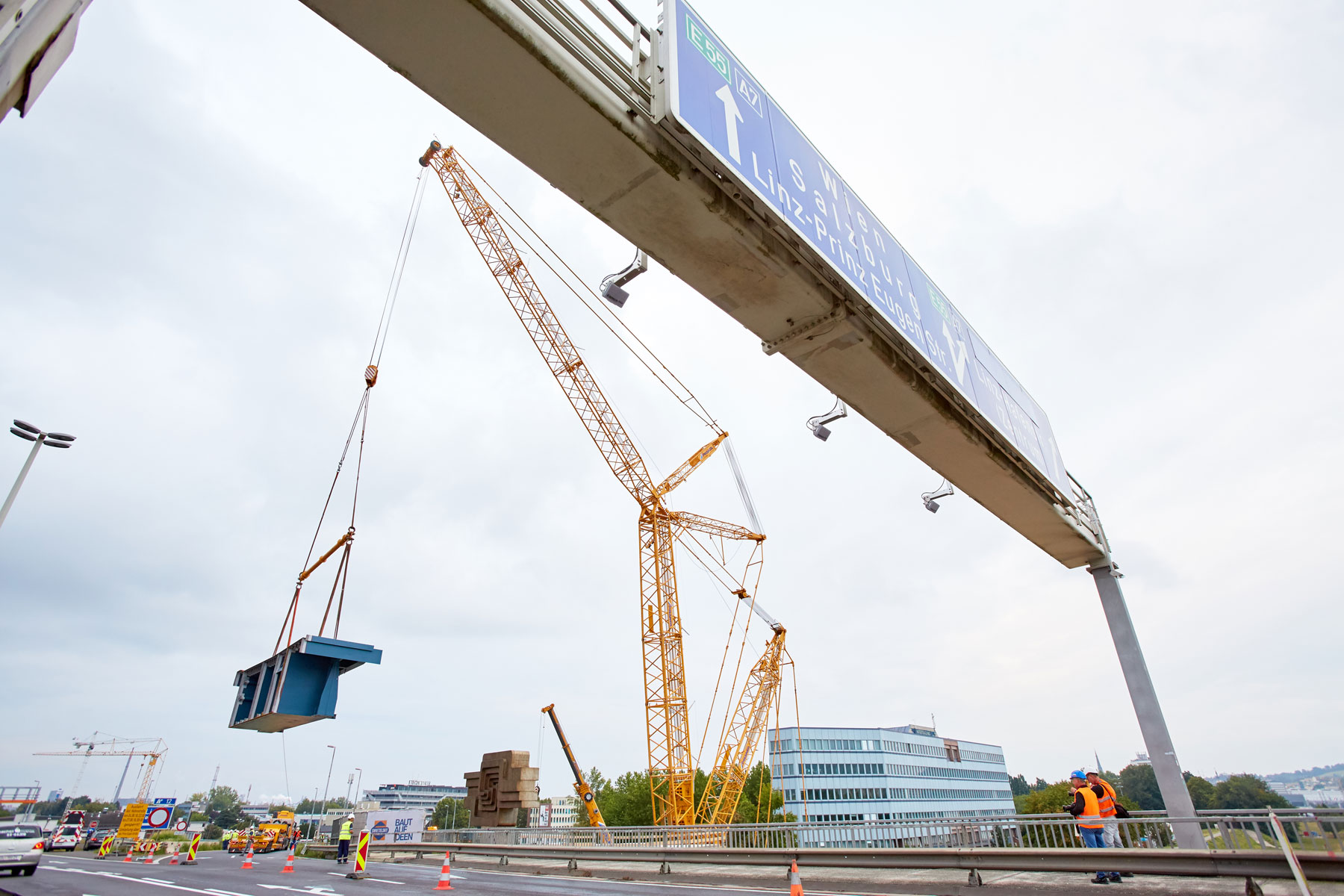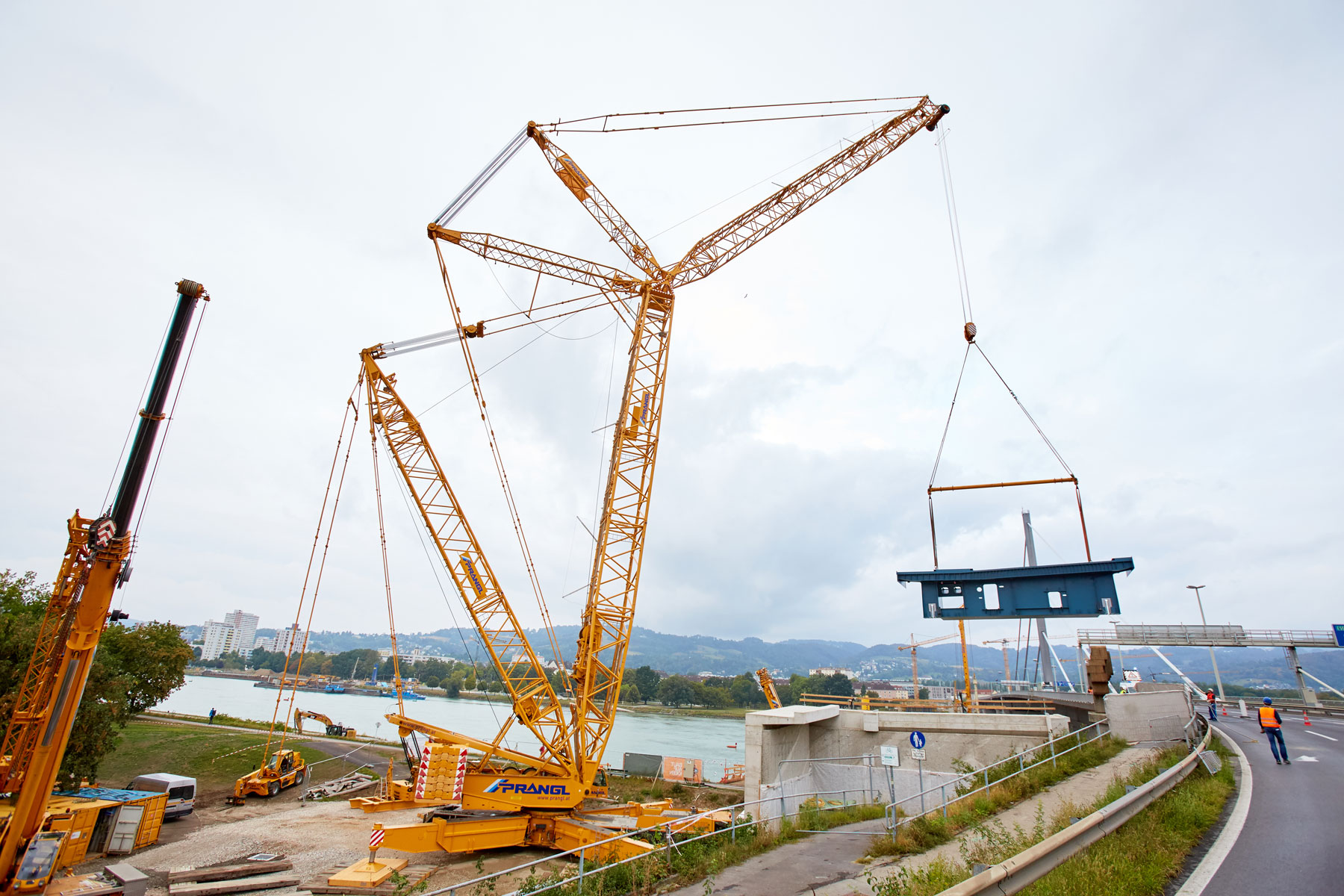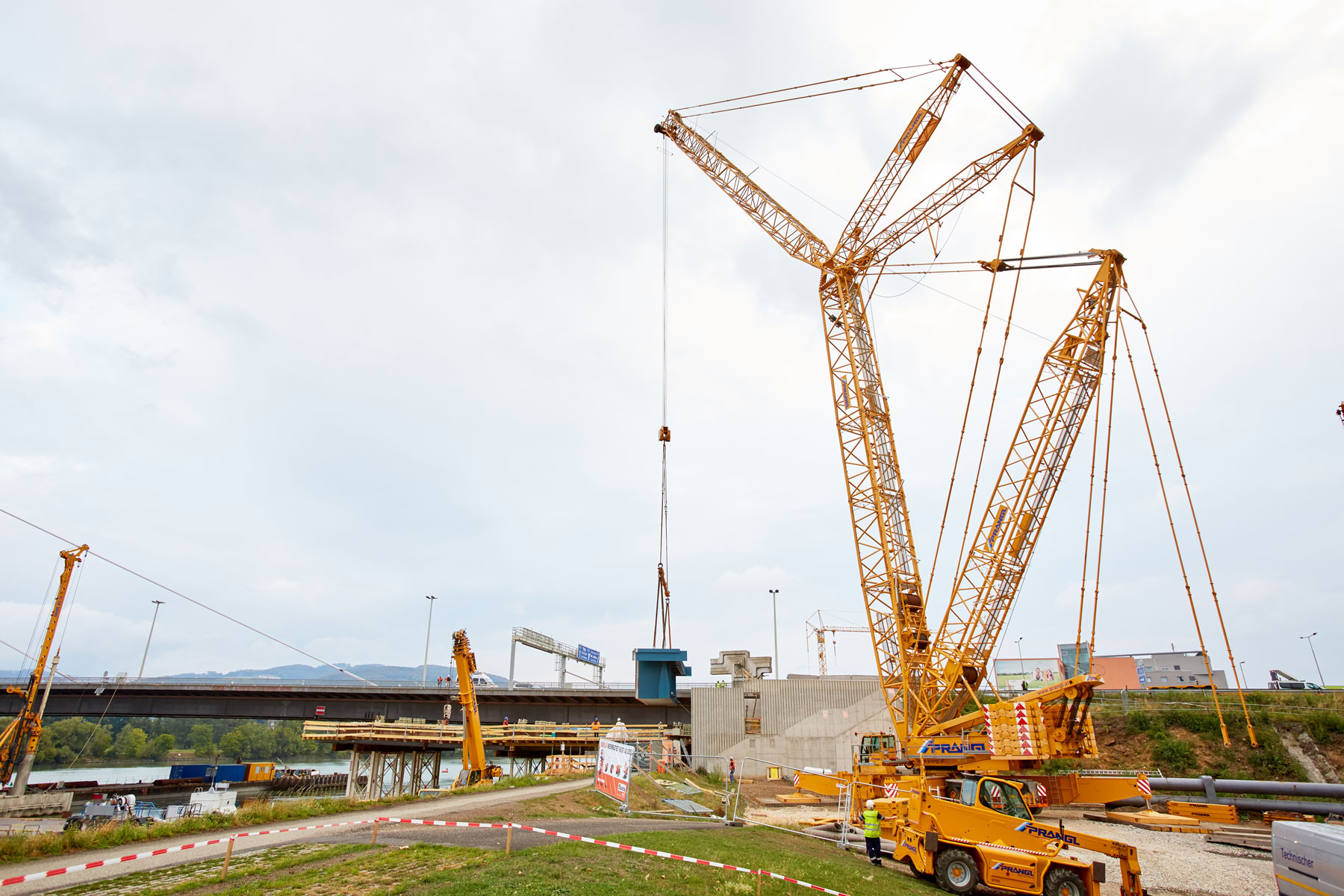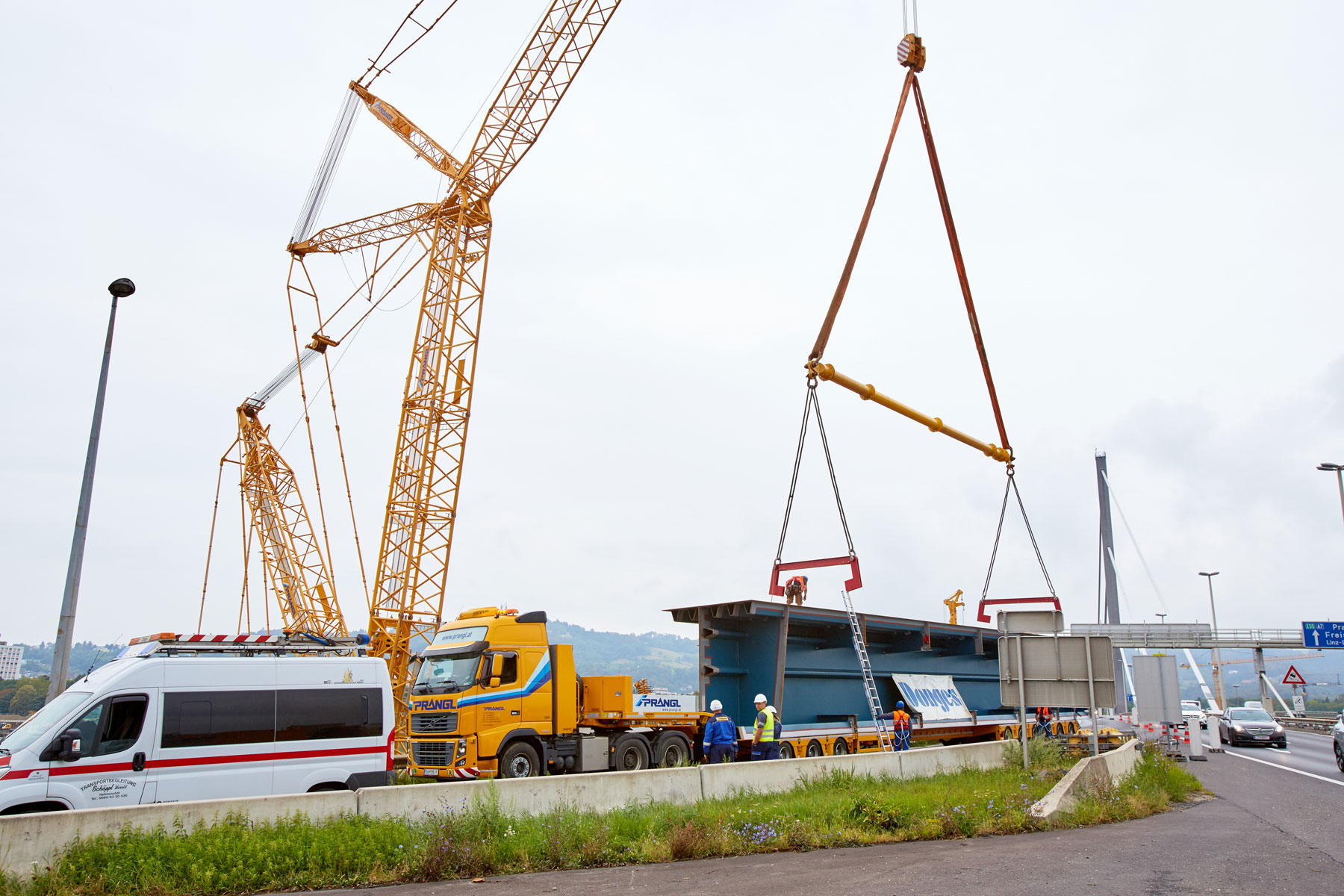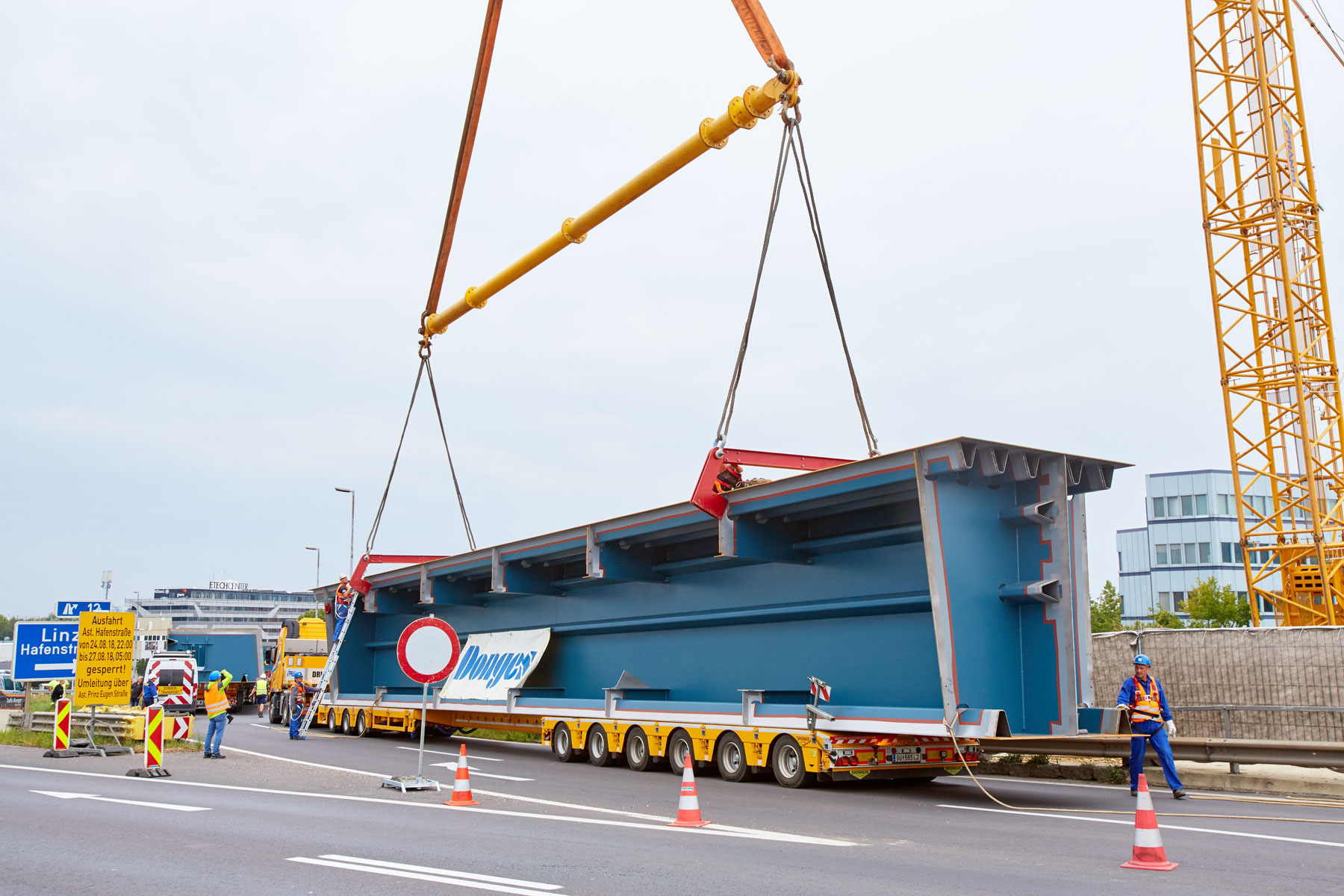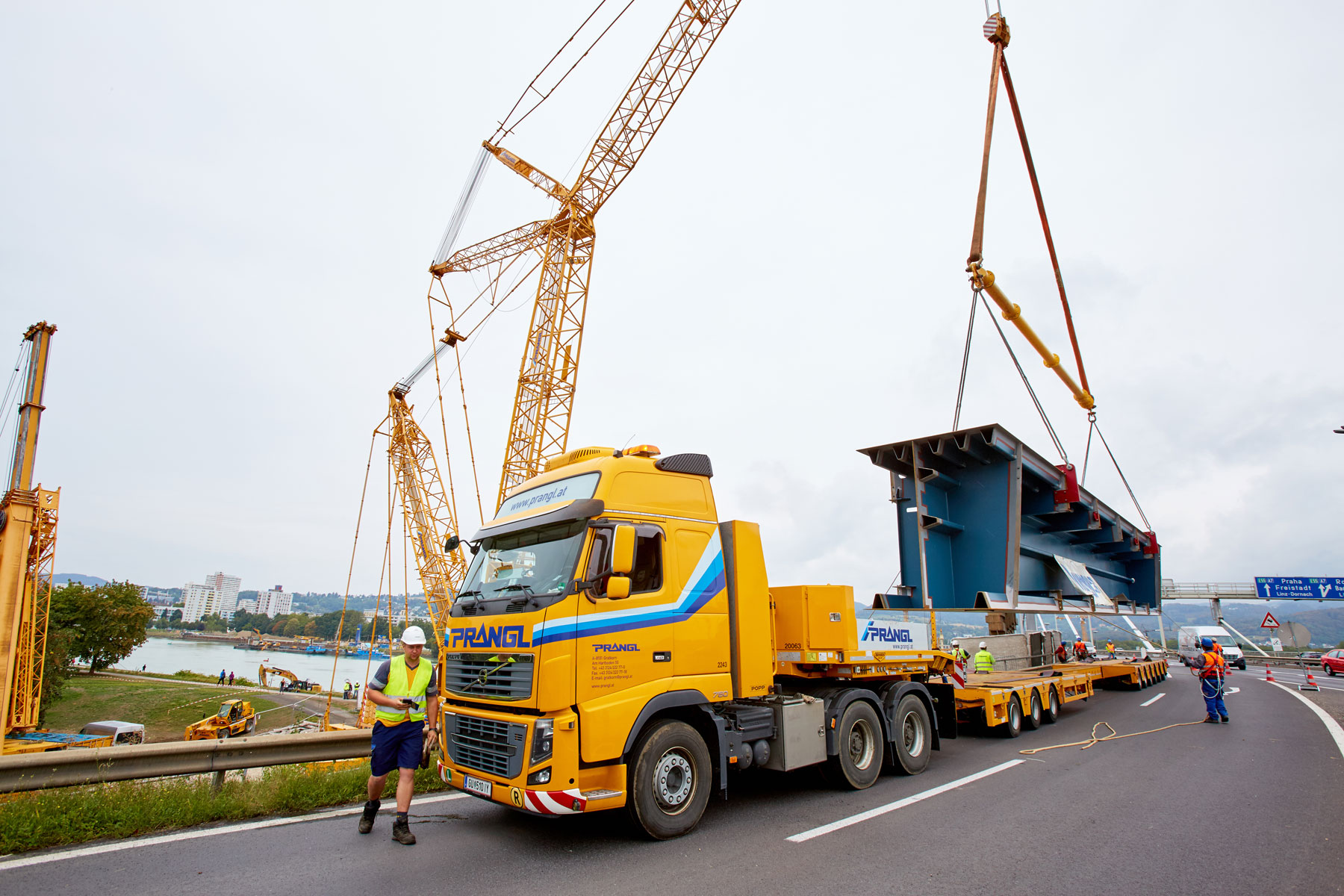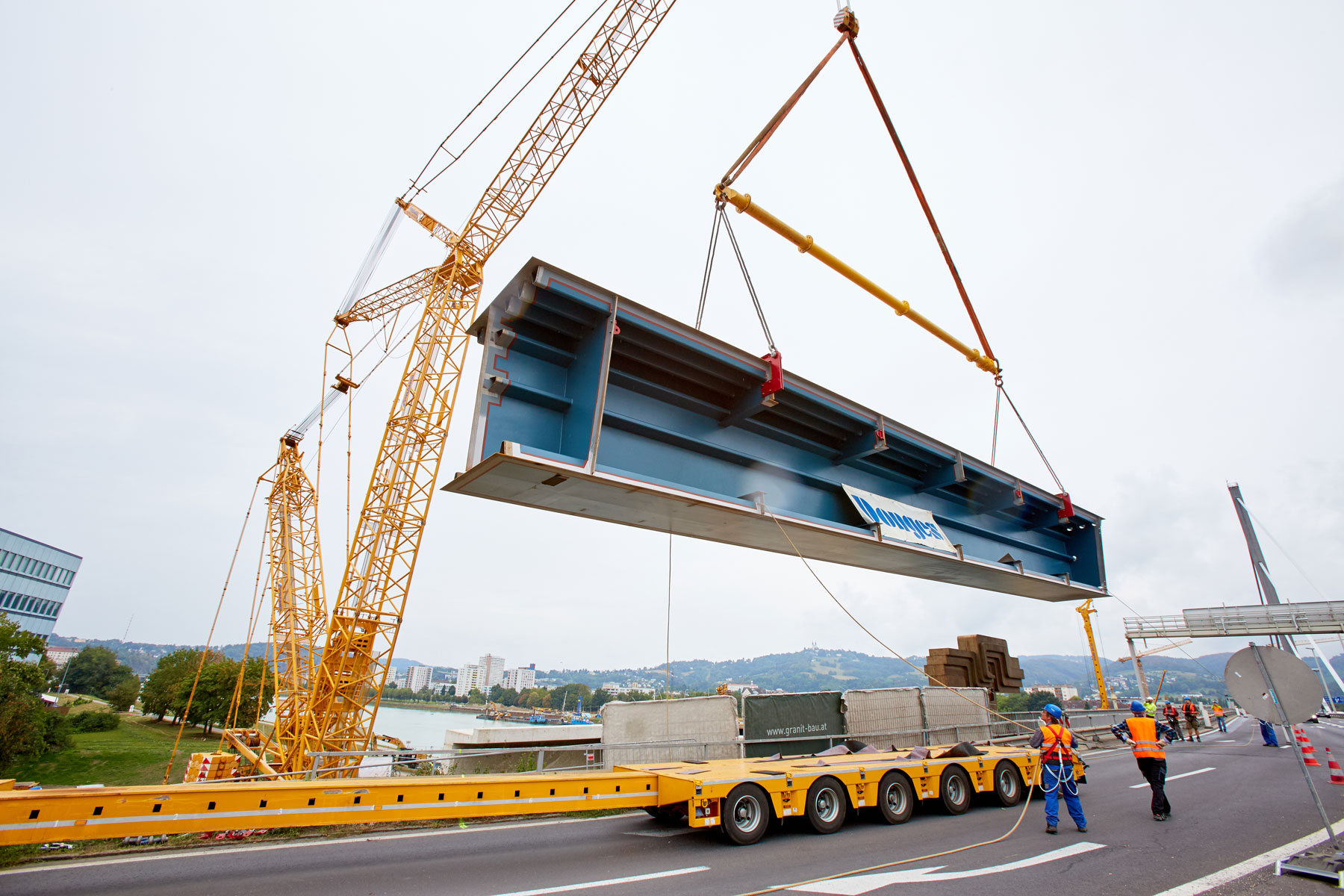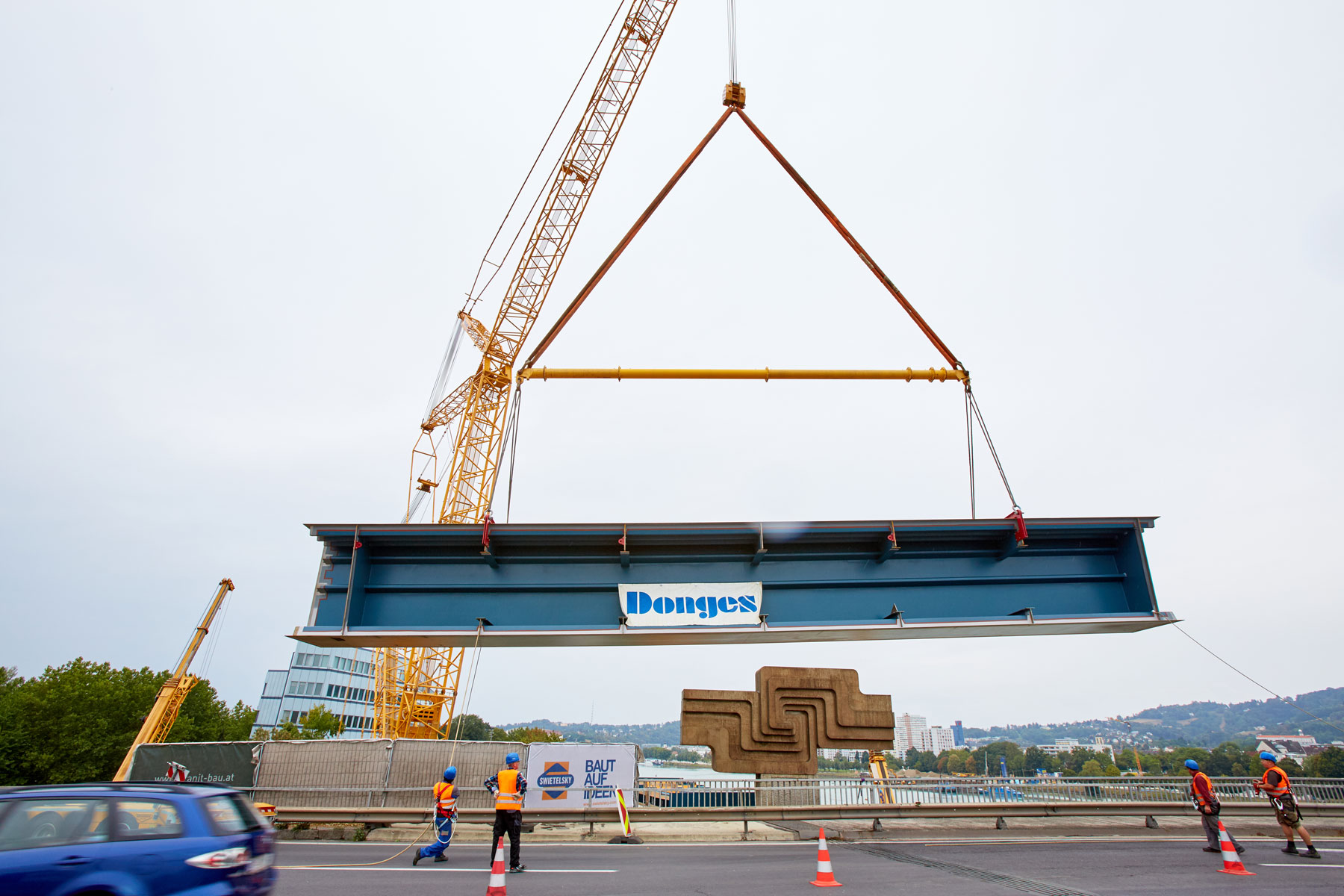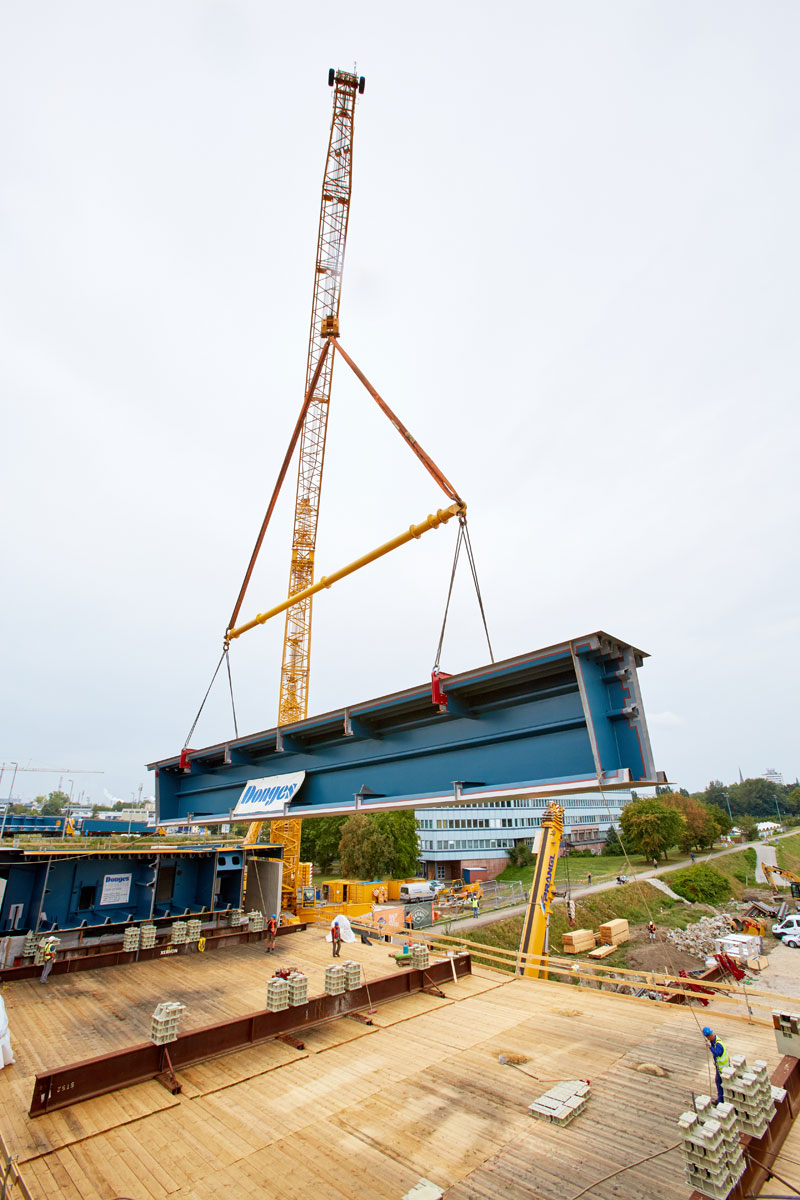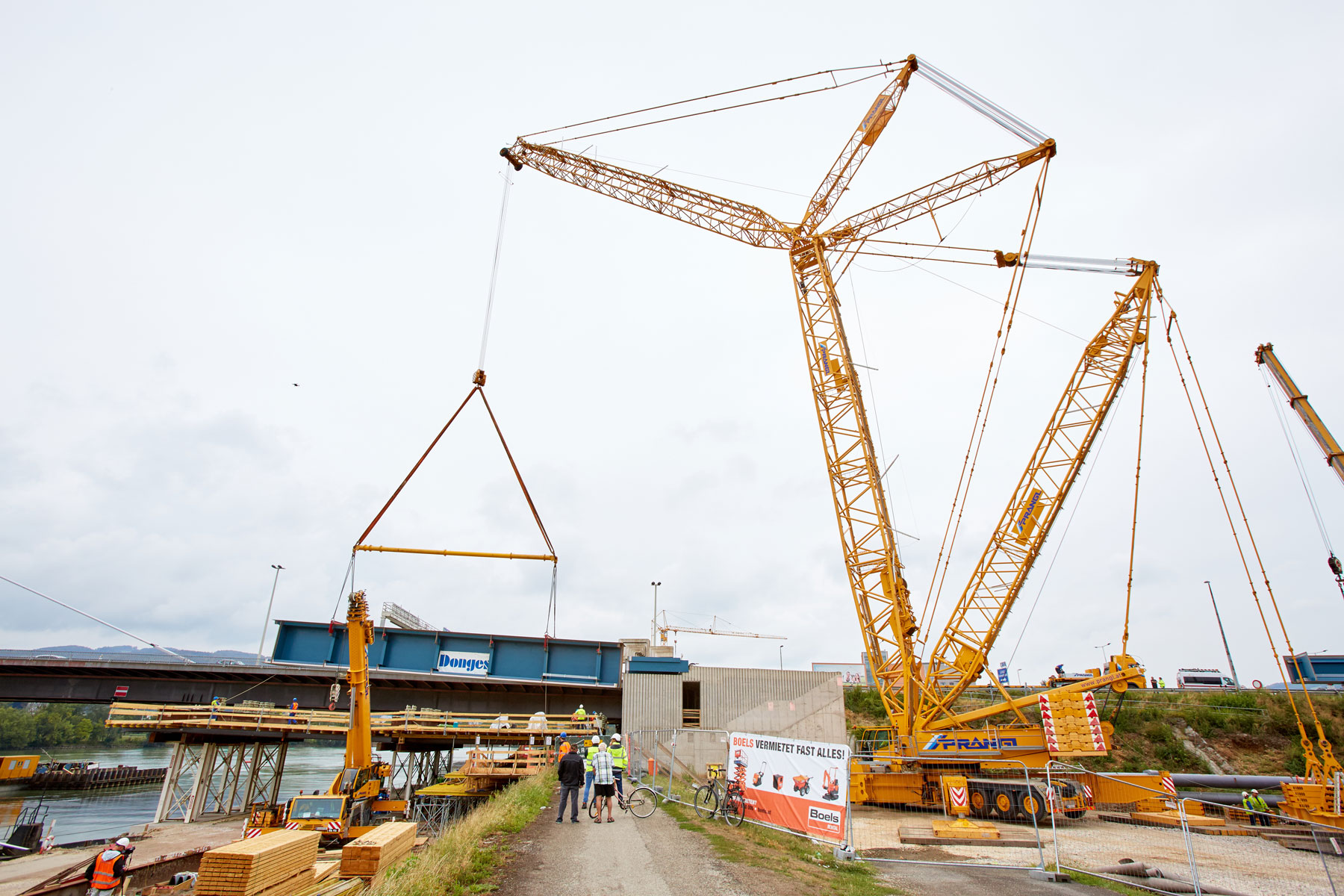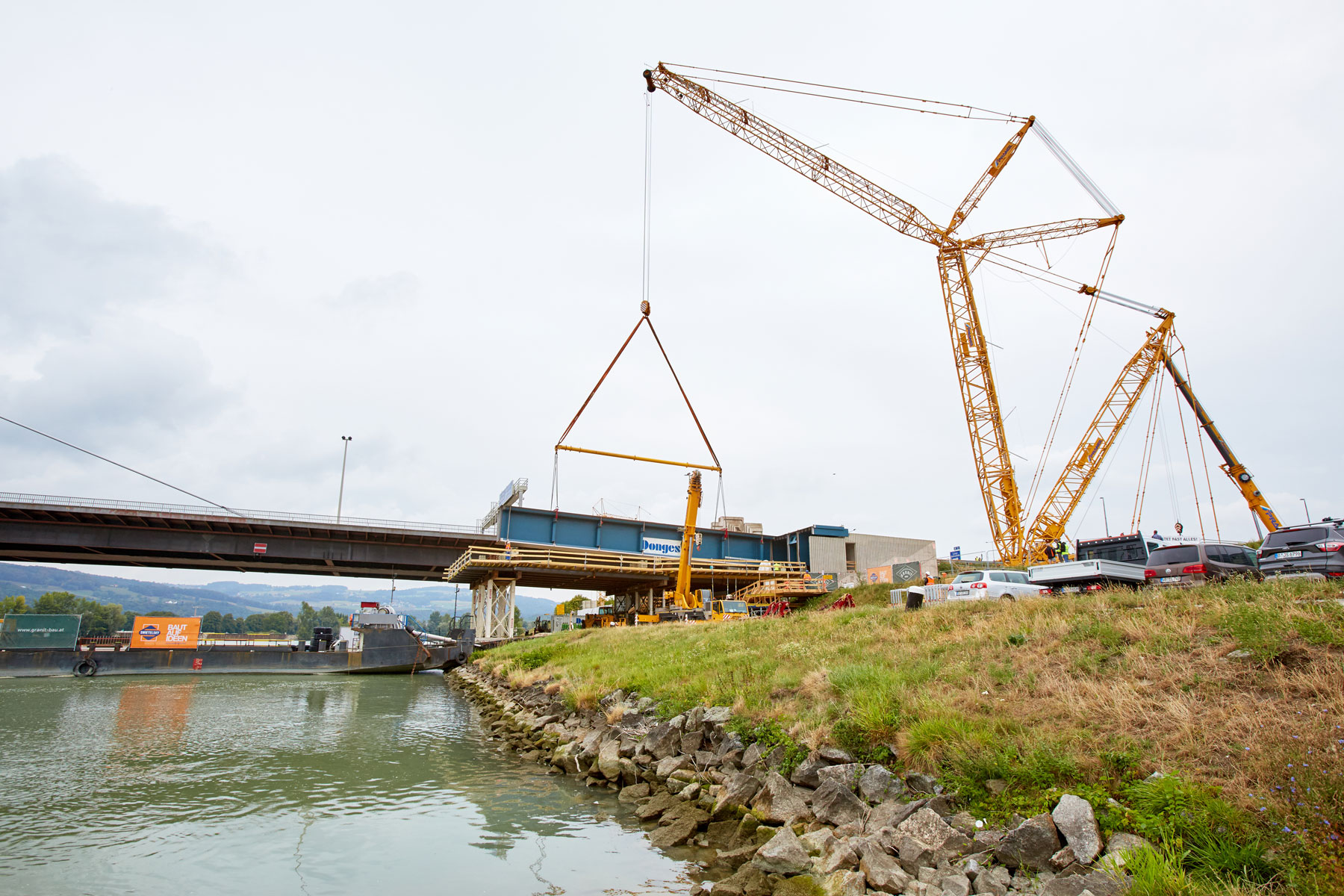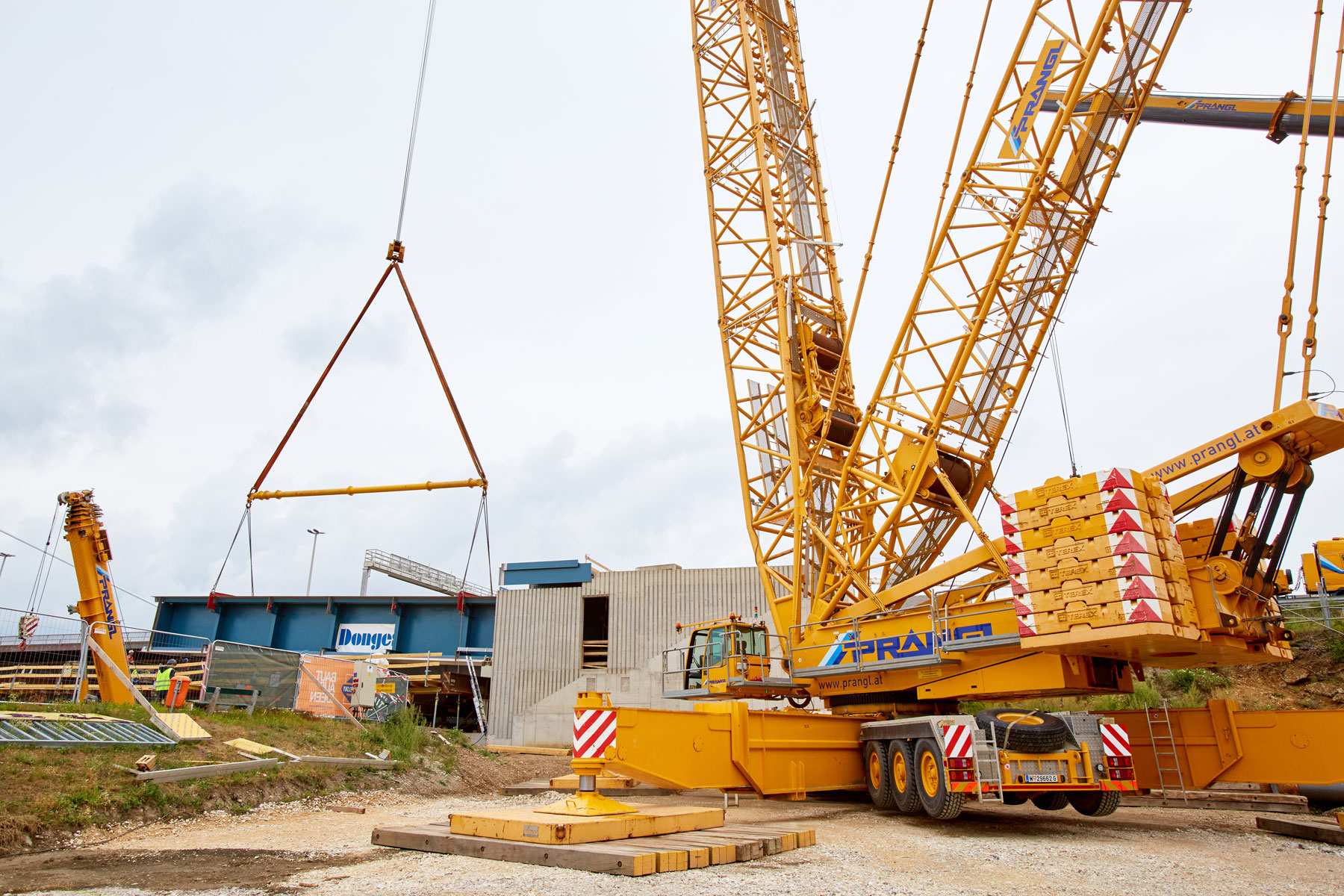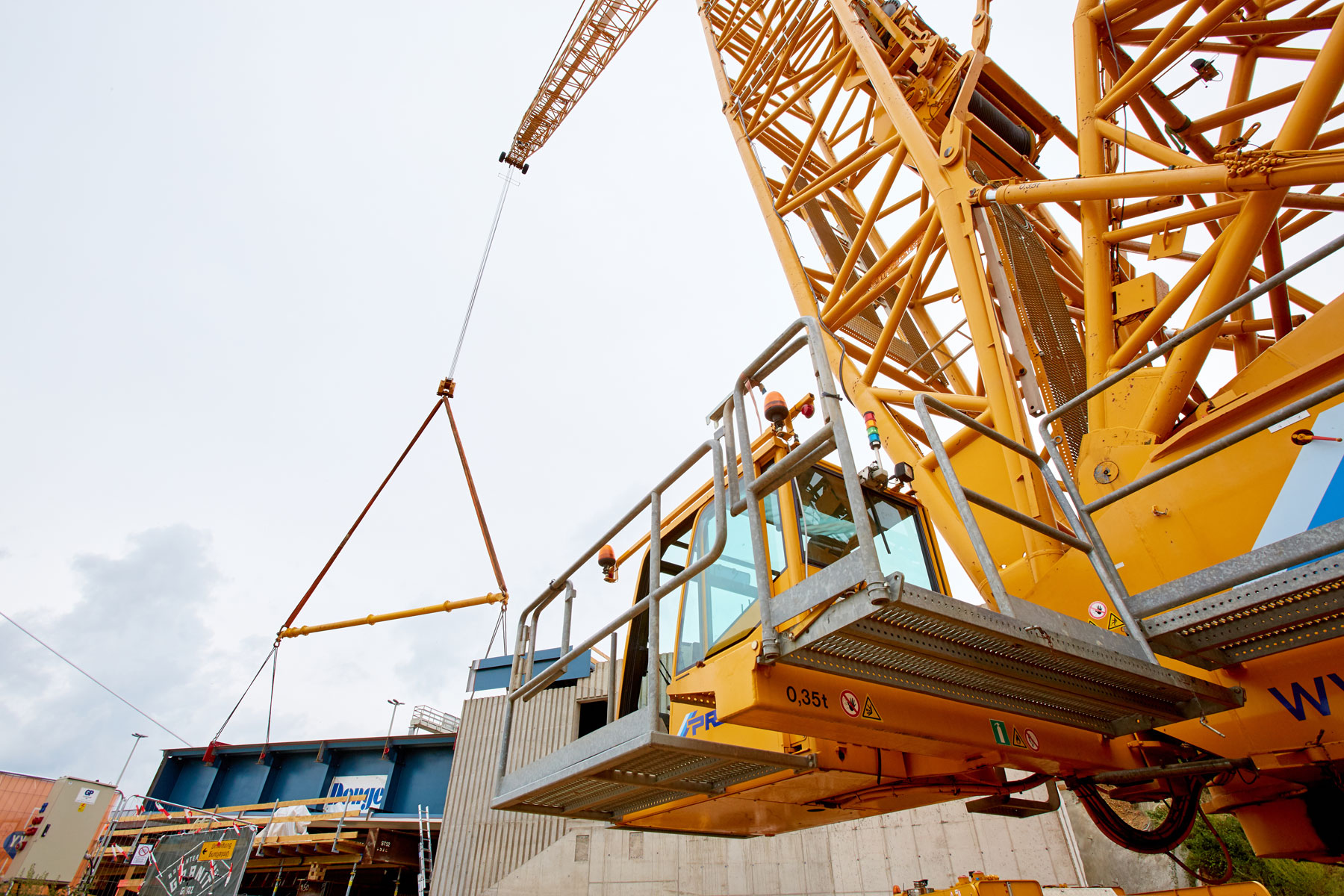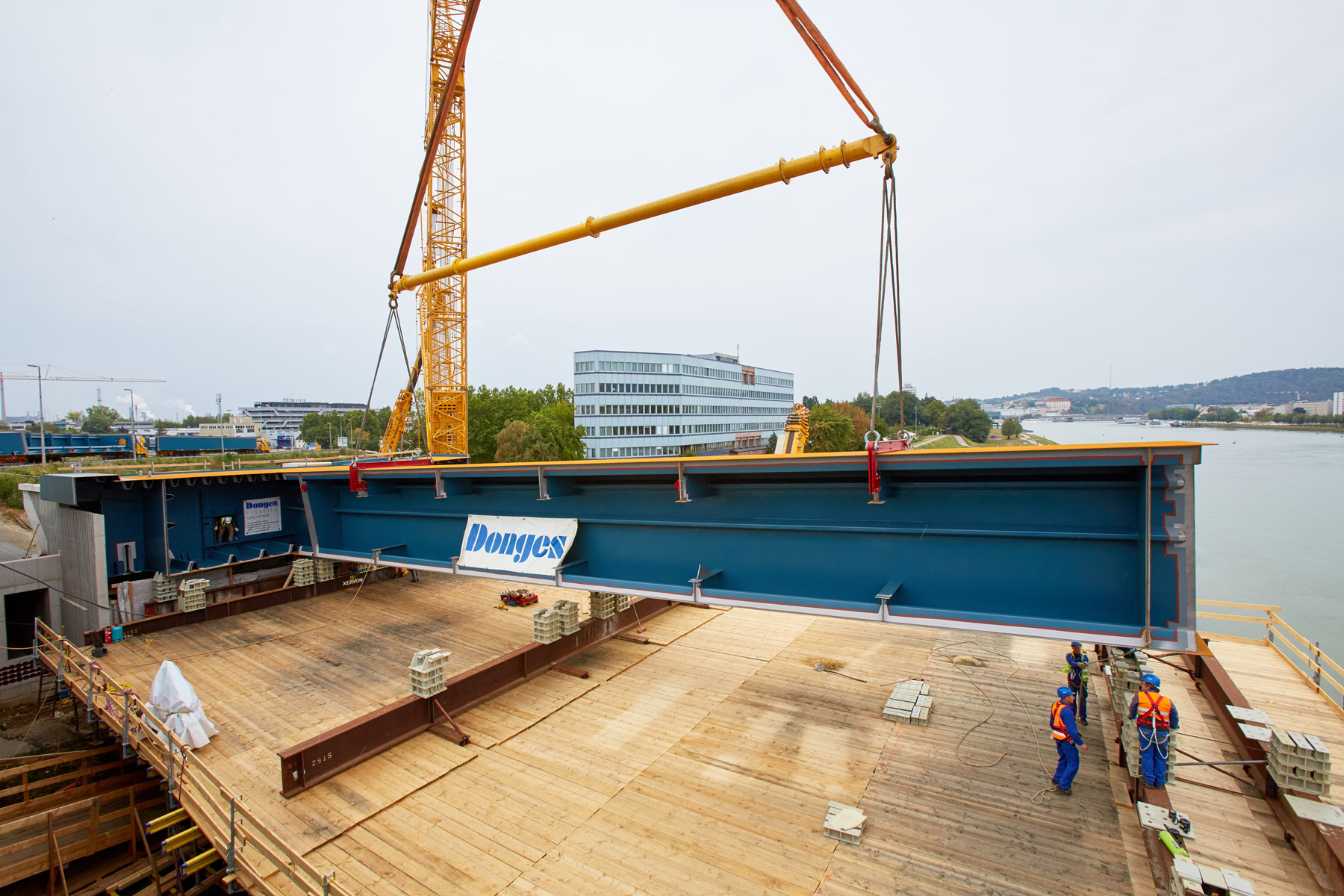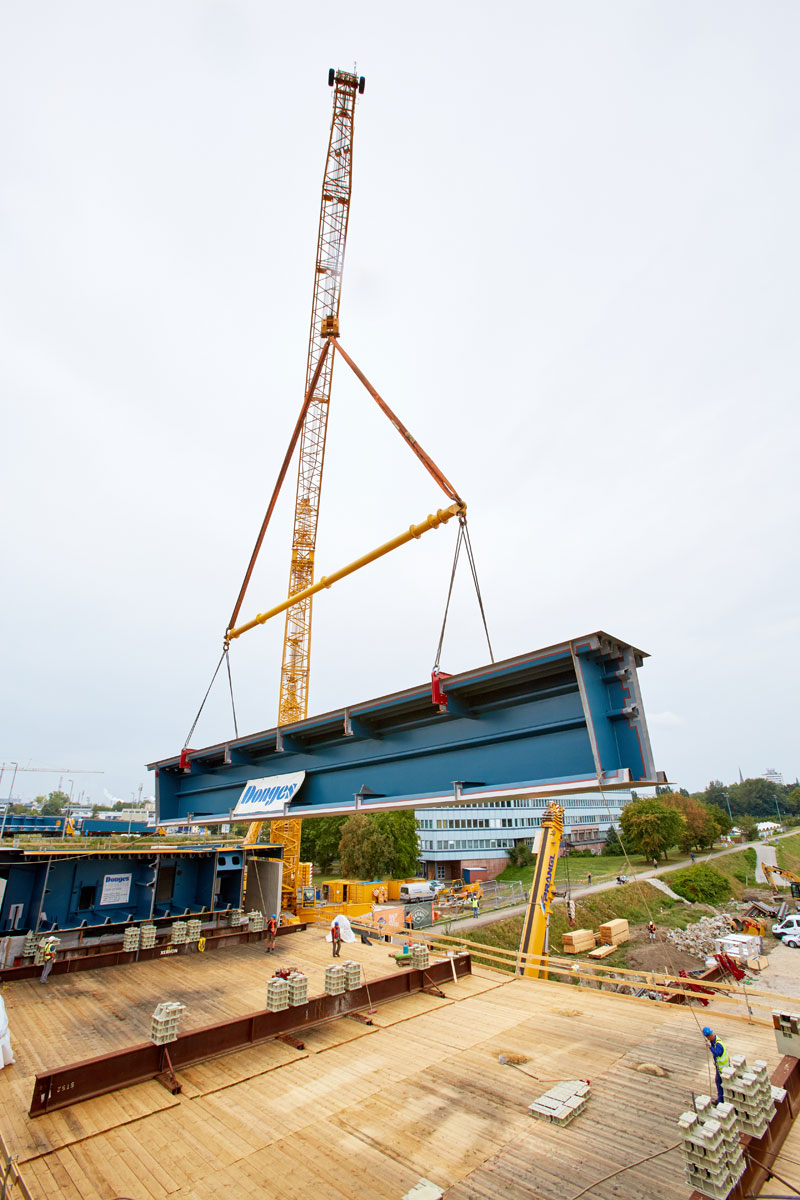 The challenge
Bypass bridges for the Mühlkreis Autobahn
The planned expansion of the A7 Mühlkreis Autobahn in Linz is delivering greater safety and fewer traffic jams to roughly 100 000 drivers every day. The aim of the two bypass bridges is to disentangle the flows of traffic. Once the two bridges are complete, only the through-traffic will travel across the main bridge. At the end of the construction period, the three-part bridge will have a total of eight lanes.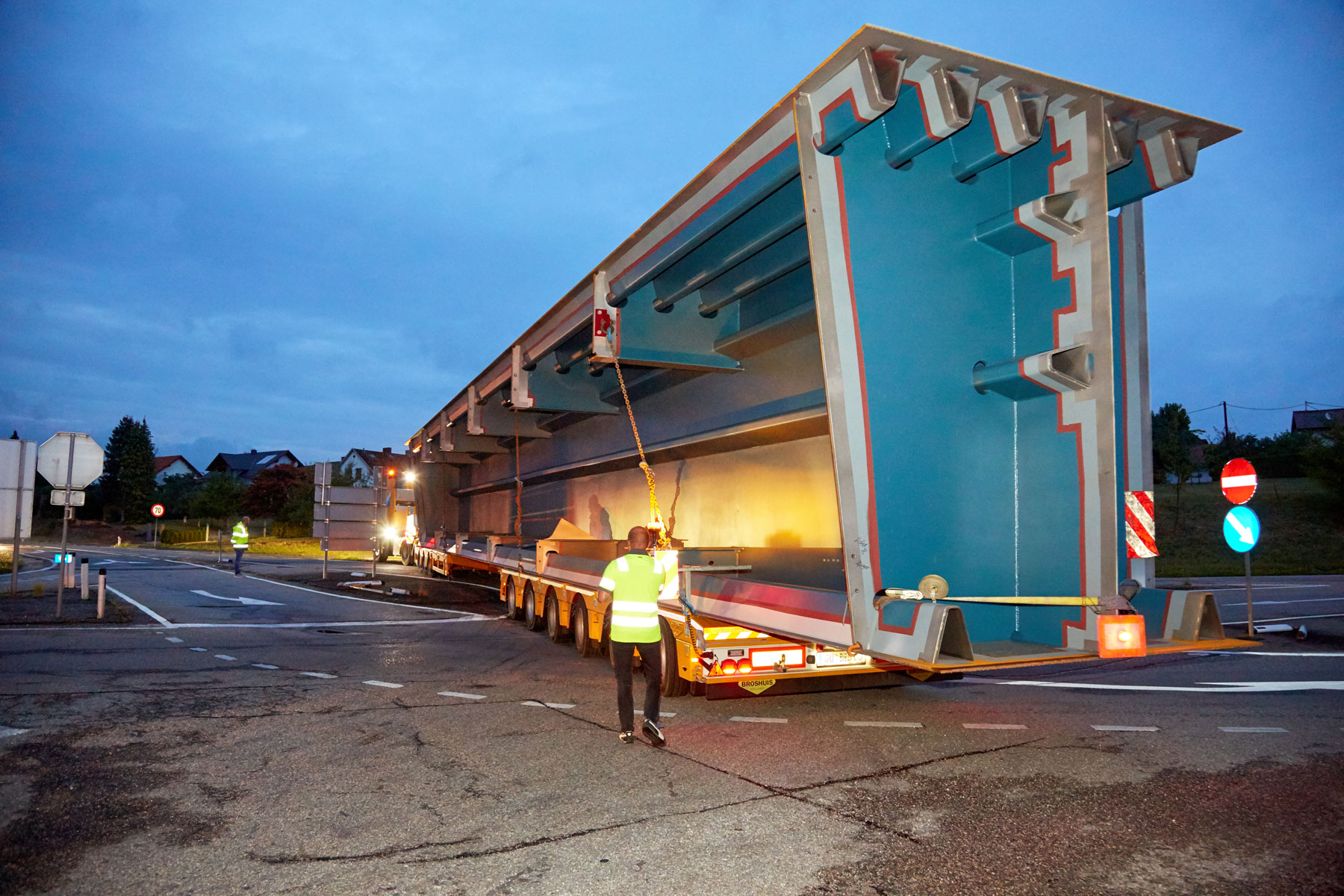 Meticulously detailed transport plan from Prangl
The experts from Prangl succeeded in scoring points with a comprehensive concept. All fabricated structural components are being transported from Germany to Linz in over 200 shipments. The heaviest bridge components weigh in at 62 tons. The entire logistics plan involves a range of 3-axle and 4-axle tractor units with 8-axle and 9-axle semi-low-loaders, as well as 3-axle, 4-axle and 6-axle threefold telescopic flatdecks. With work taking place within very tight time constraints, a meticulously detailed plan was devised and agreed with the customer.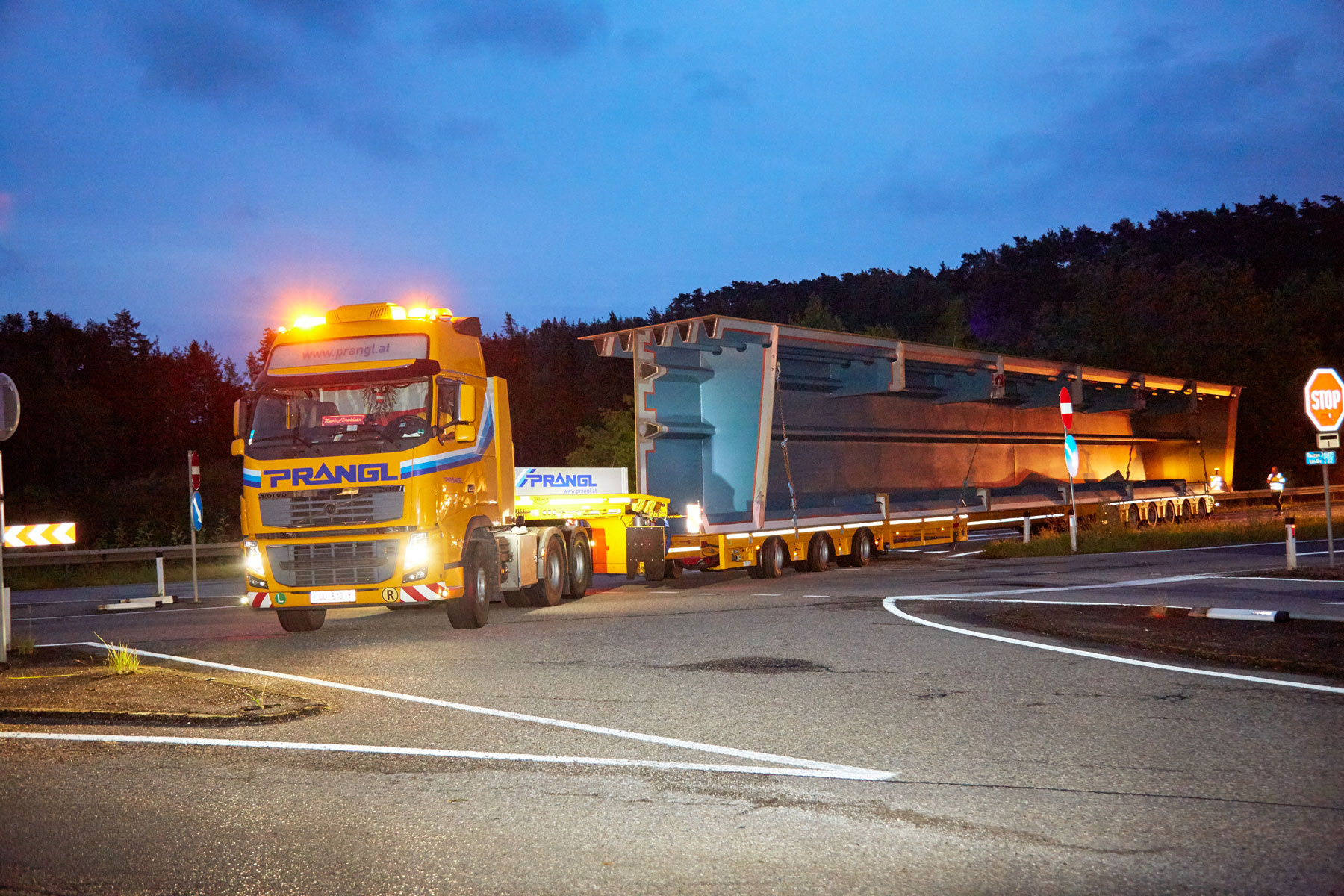 A 600 ton lattice boom crane lifts the heaviest components
Minimisation of the interfaces is essential for seamless execution. Through the exclusive commissioning of Prangl, the transport and crane competence are being provided by a single source. The heaviest components are lifted directly from the HGV with a 600 ton lattice boom crane. Thanks to its powerful lifting capacity and the selected configuration it was possible to save a great deal of time with the 600 ton unit, which is extremely costly due to the requirement for autobahn closures. The highly qualified drivers move the 350 ton colossus with exceptional precision. However, it is still necessary to overcome the 40 metre radius.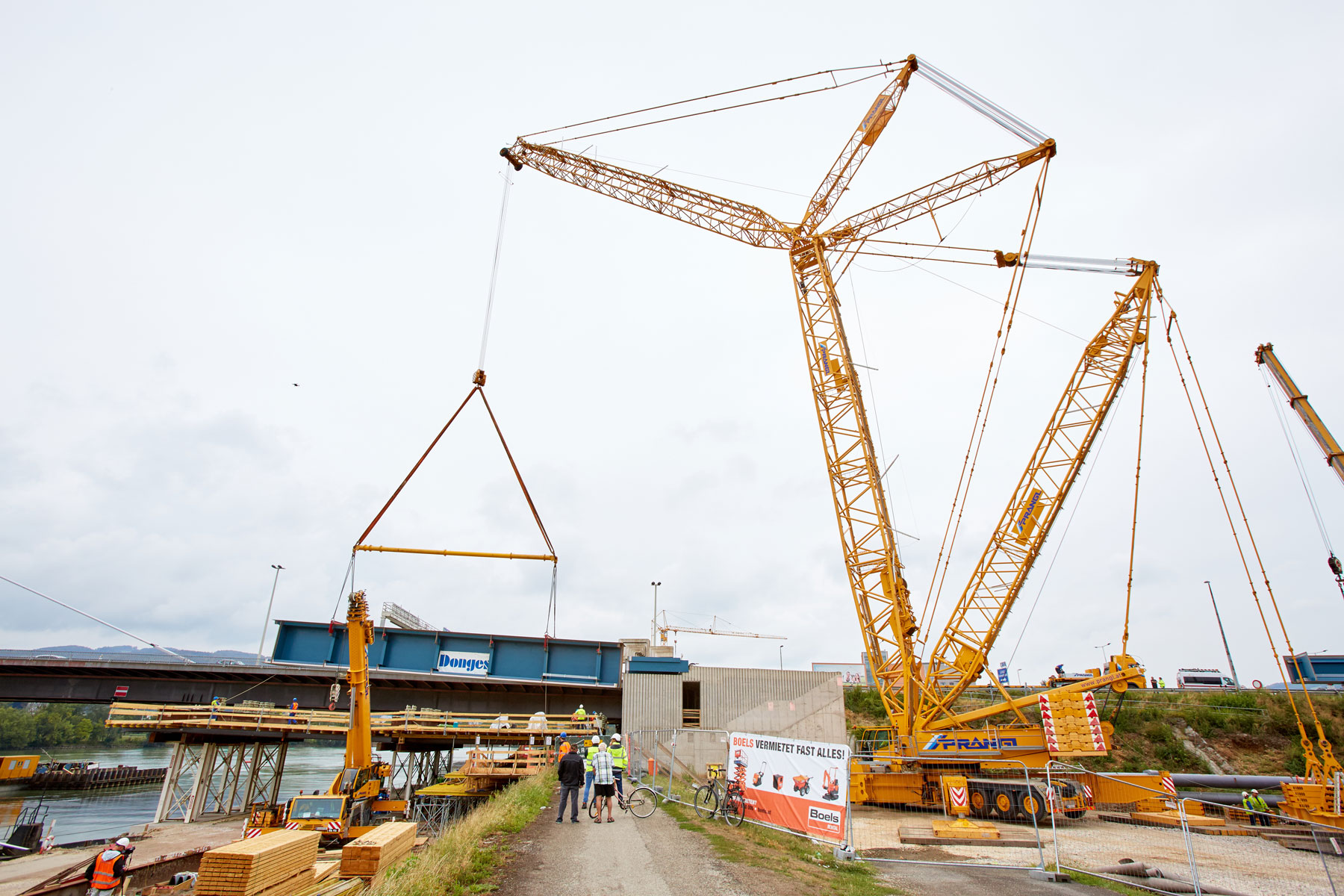 Mobile cranes, aerial work platforms and telehandlers on site
In all, Prangl will be present on site with up to 20 machines (mobile cranes, aerial work platforms and telehandlers). A further highlight is provided by the tandem lifts in the pre-assembly area. Components weighing up to 100 tons are unloaded with a 500 ton and 350 ton telescopic crane, and assembled to produce massive supporting structures with total weights of up to 2 500 tons. Using special equipment, these bridge components are then transported by cargo ship to the respective construction site, where they are hydraulically lifted.