May 2021
Rotary kiln
When a listed company expands its site by 40 million euros, Prangl's specialists are not far away.
Date:
19.10.2020 – 31.10.2021
Sales:
Frank Gründler
Oliver Thum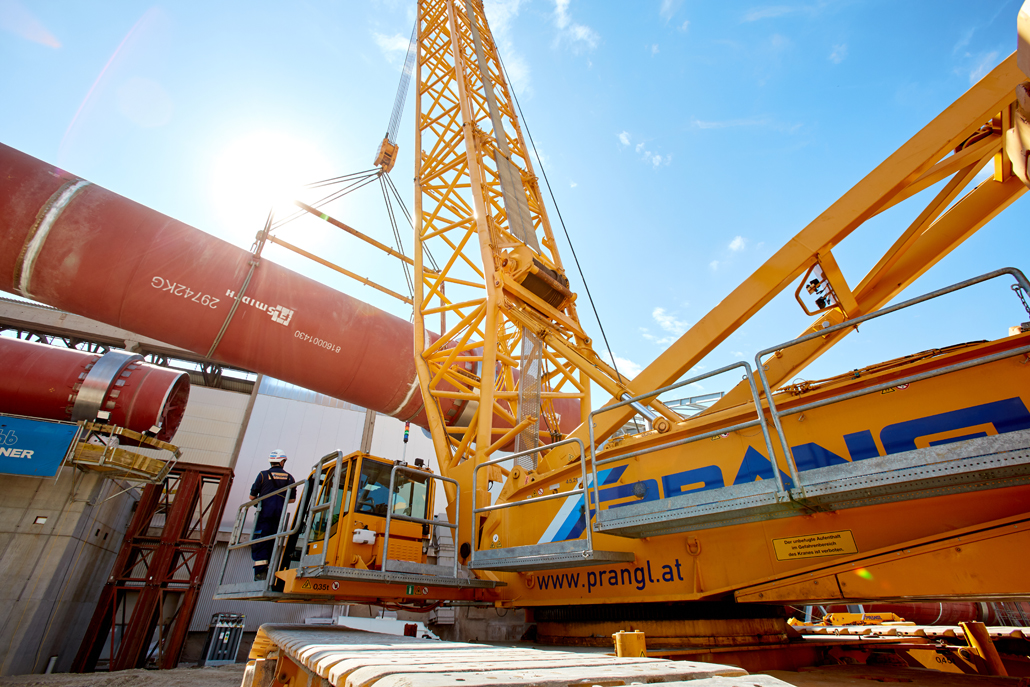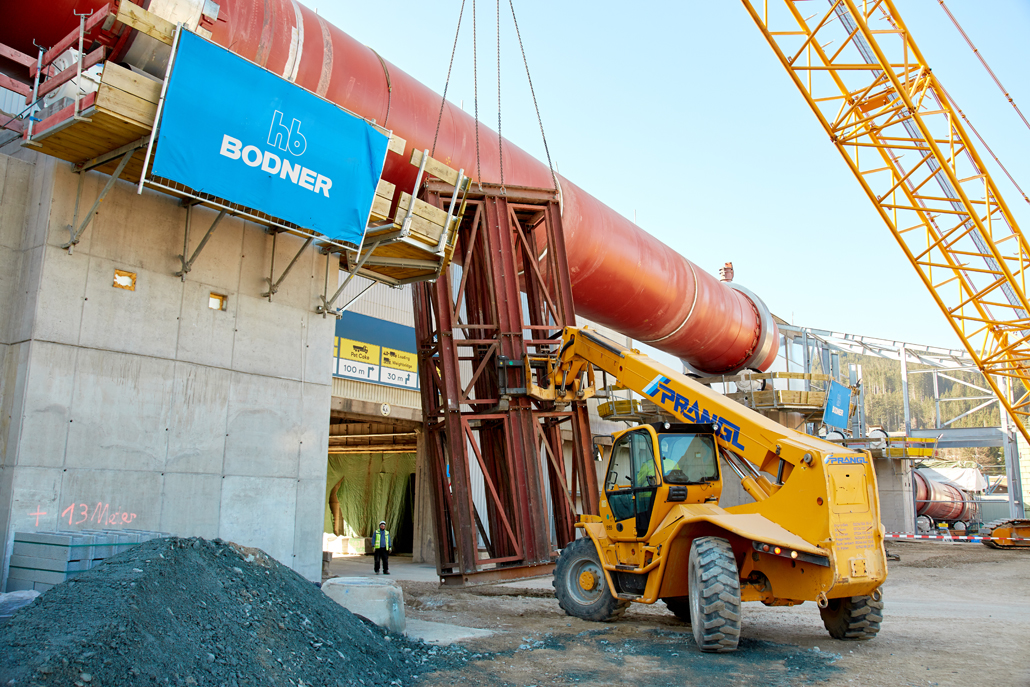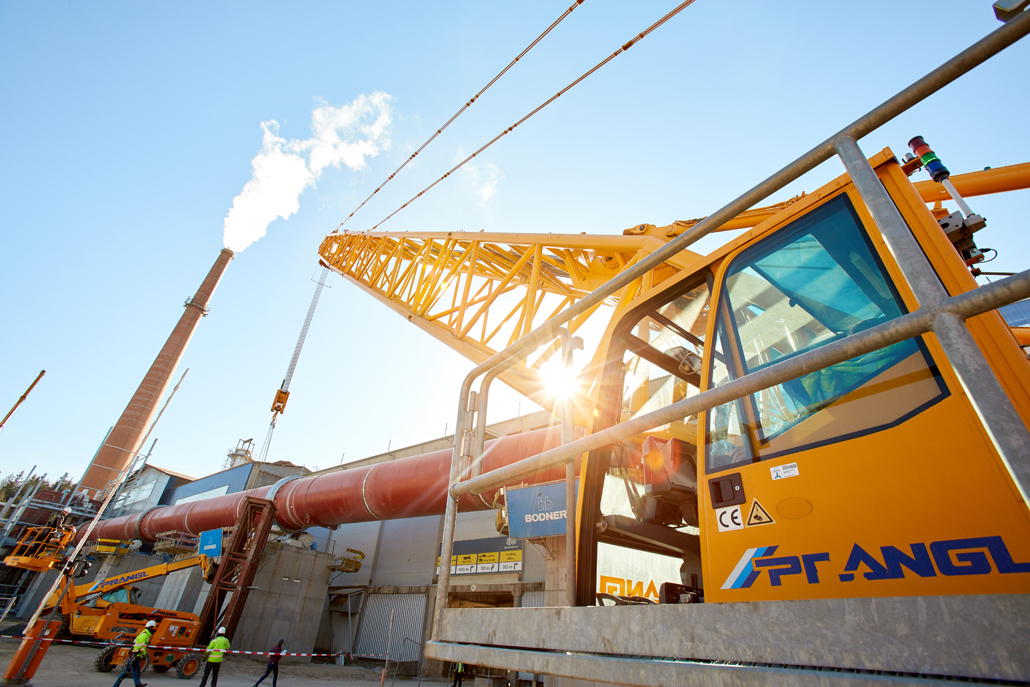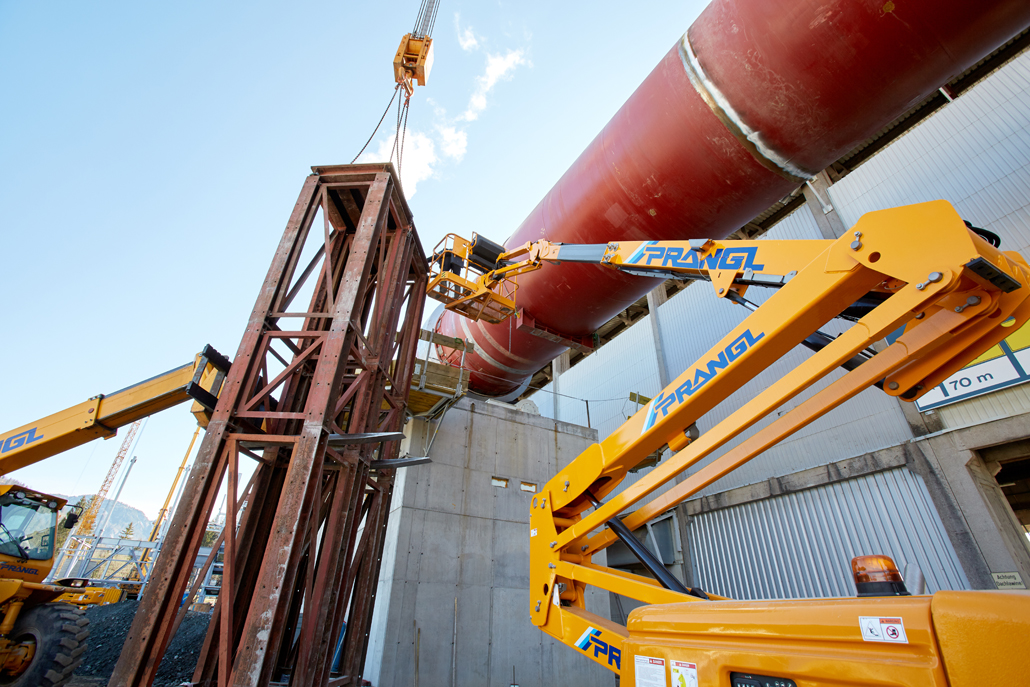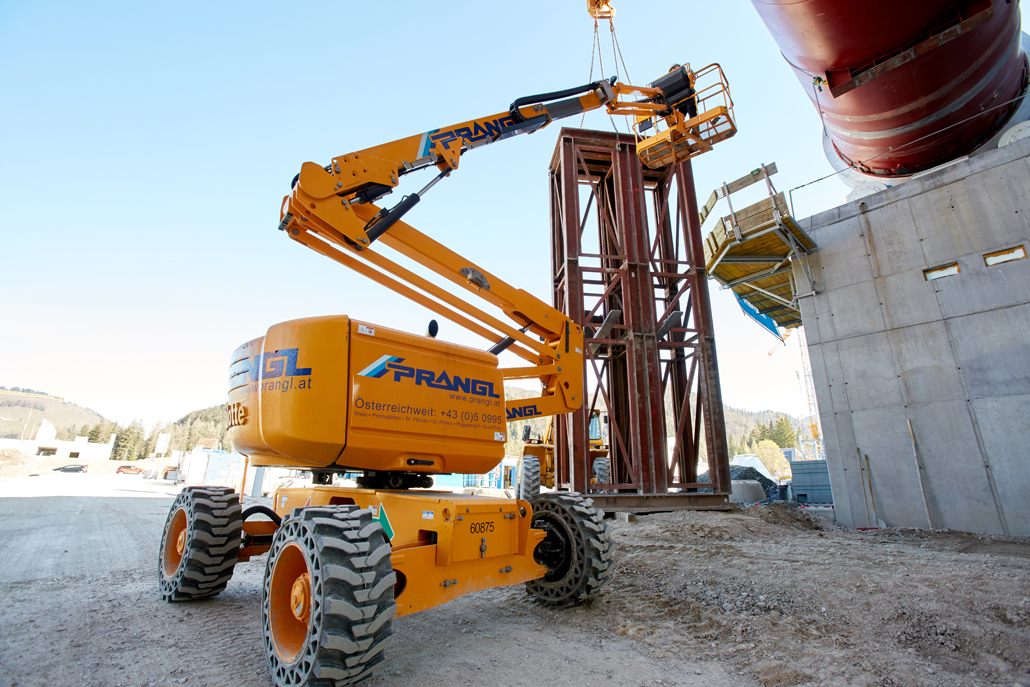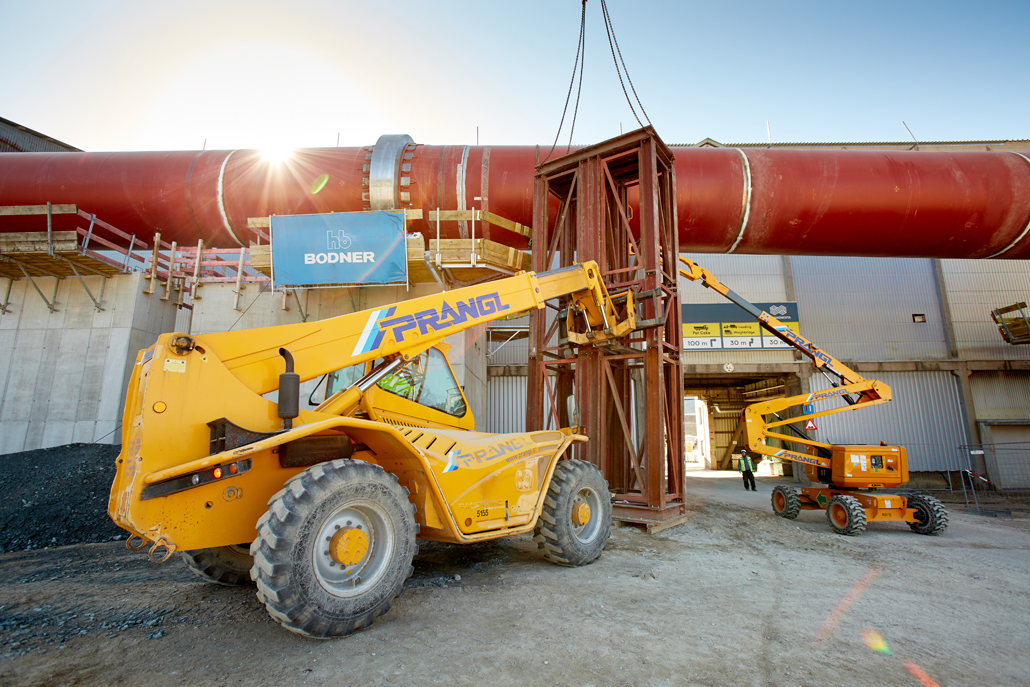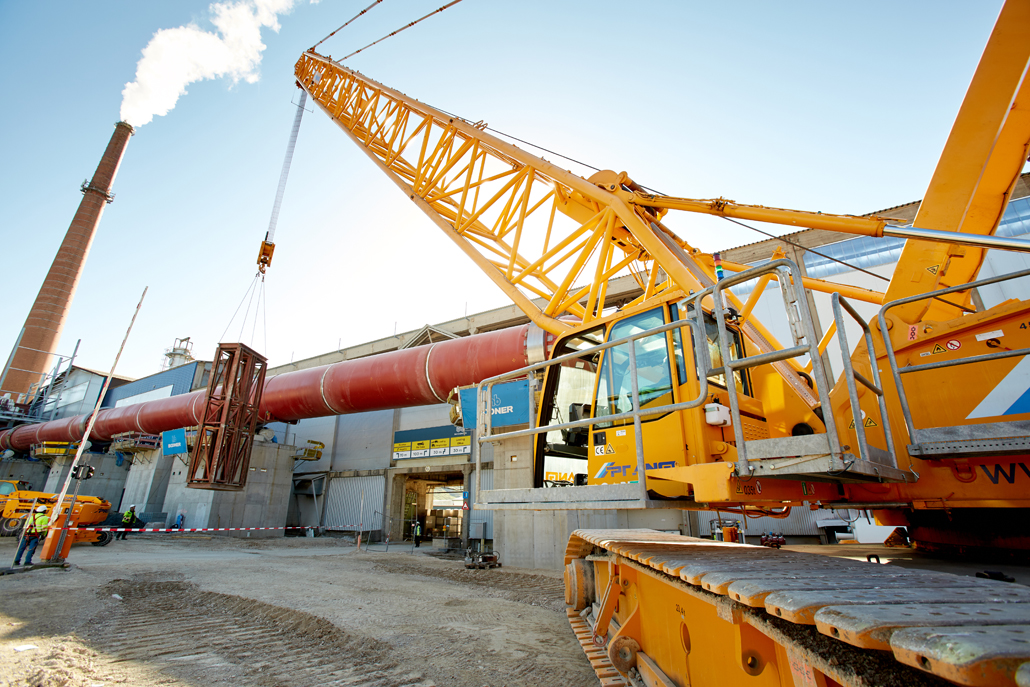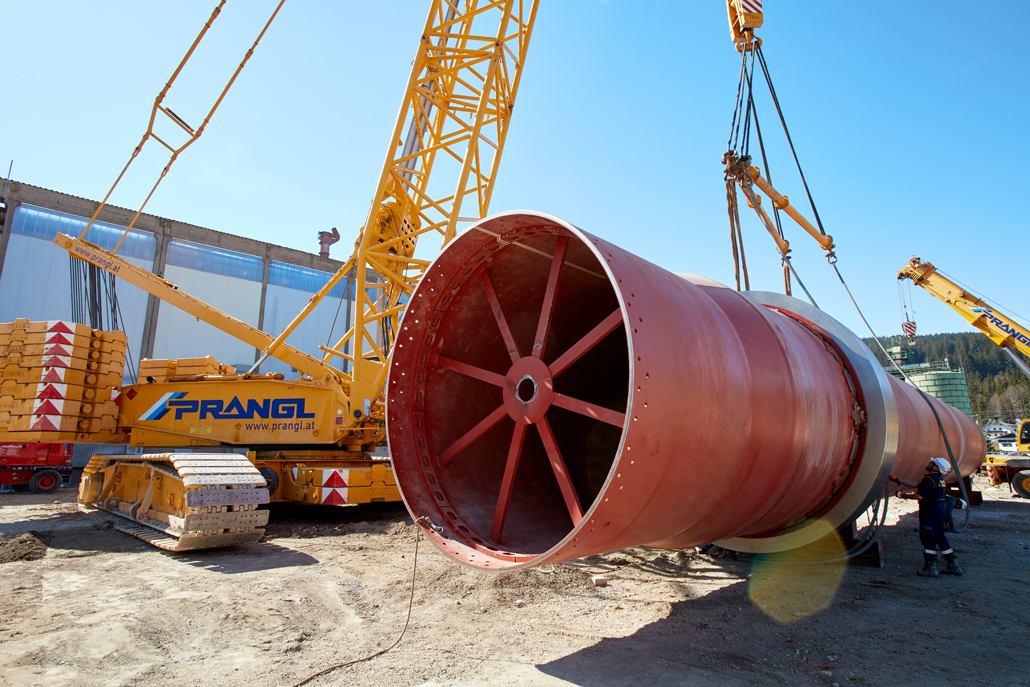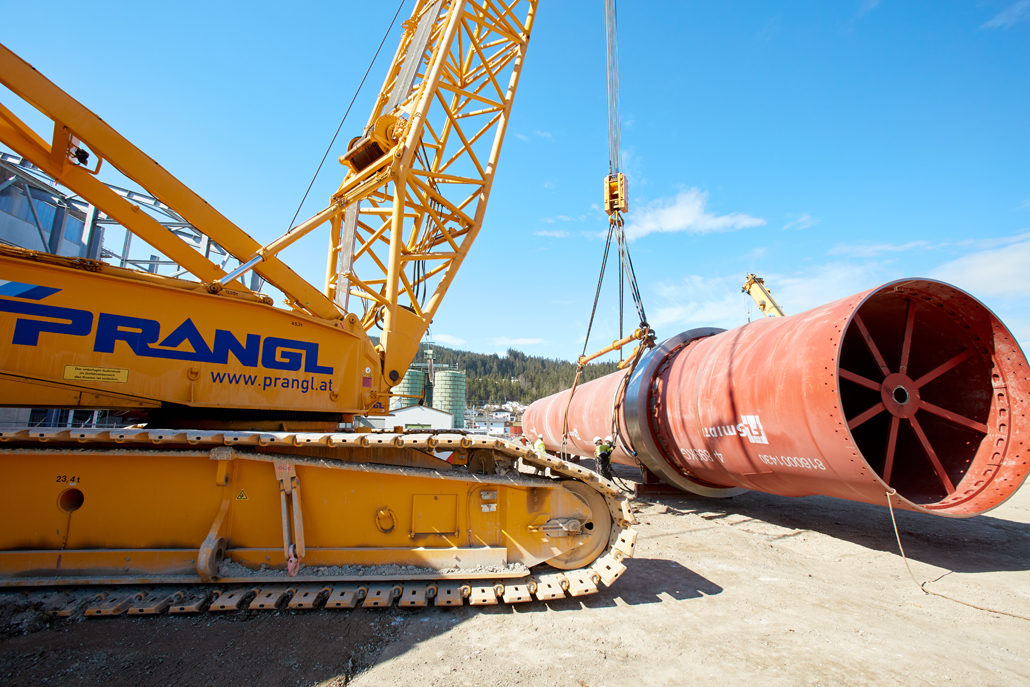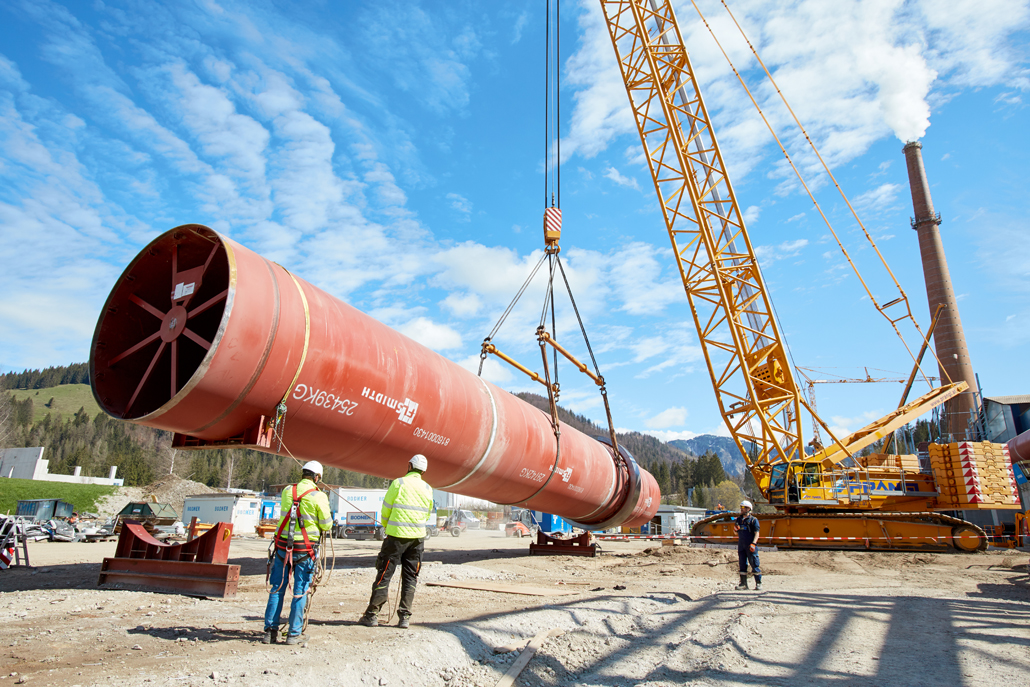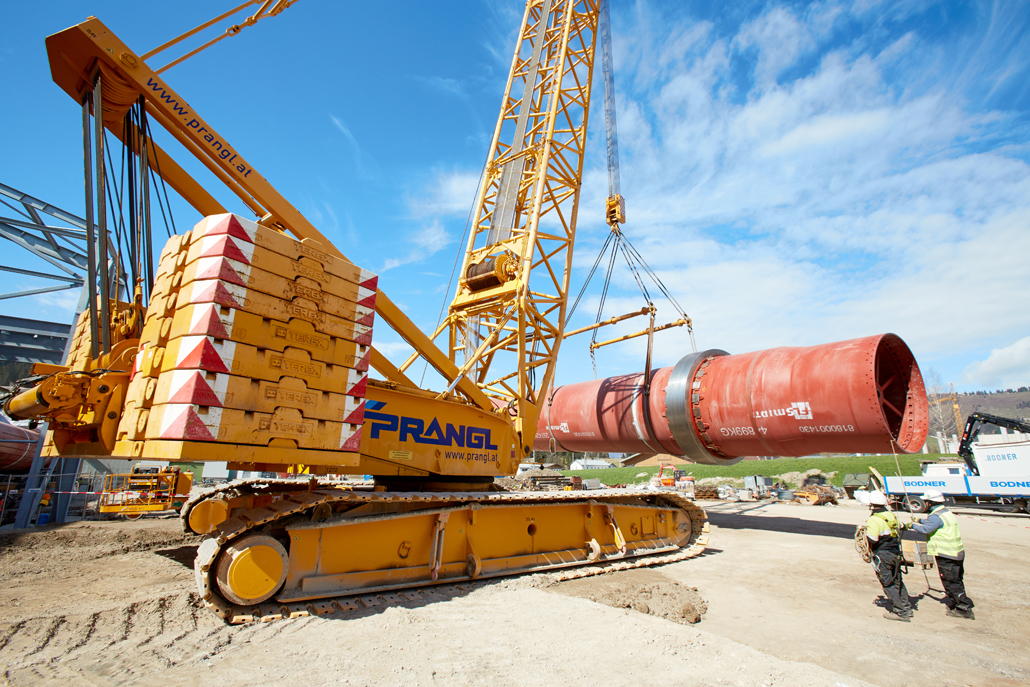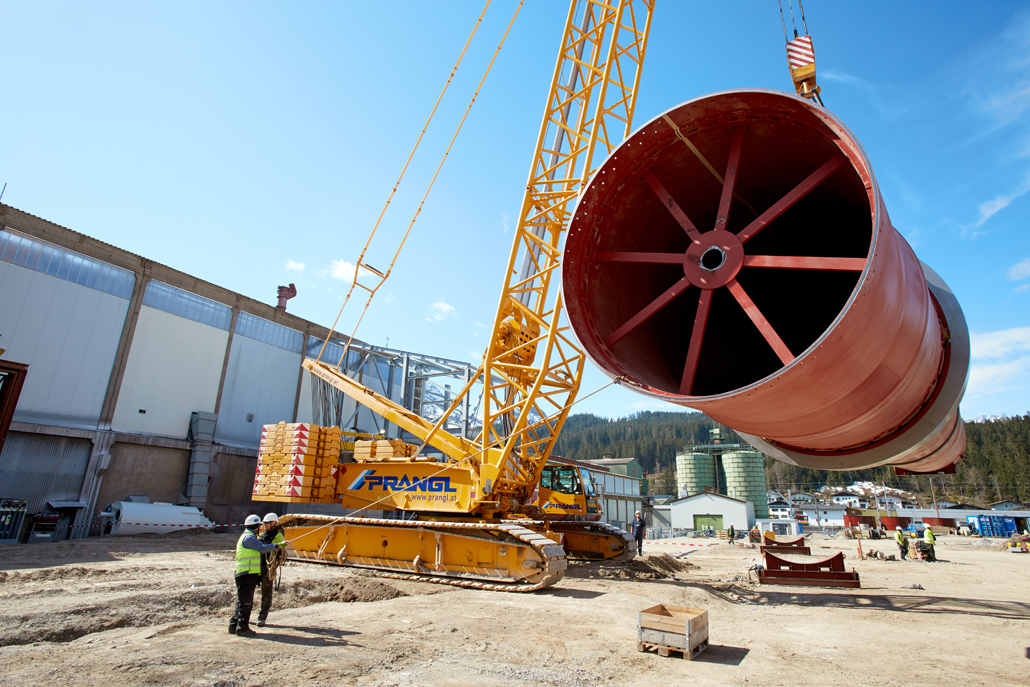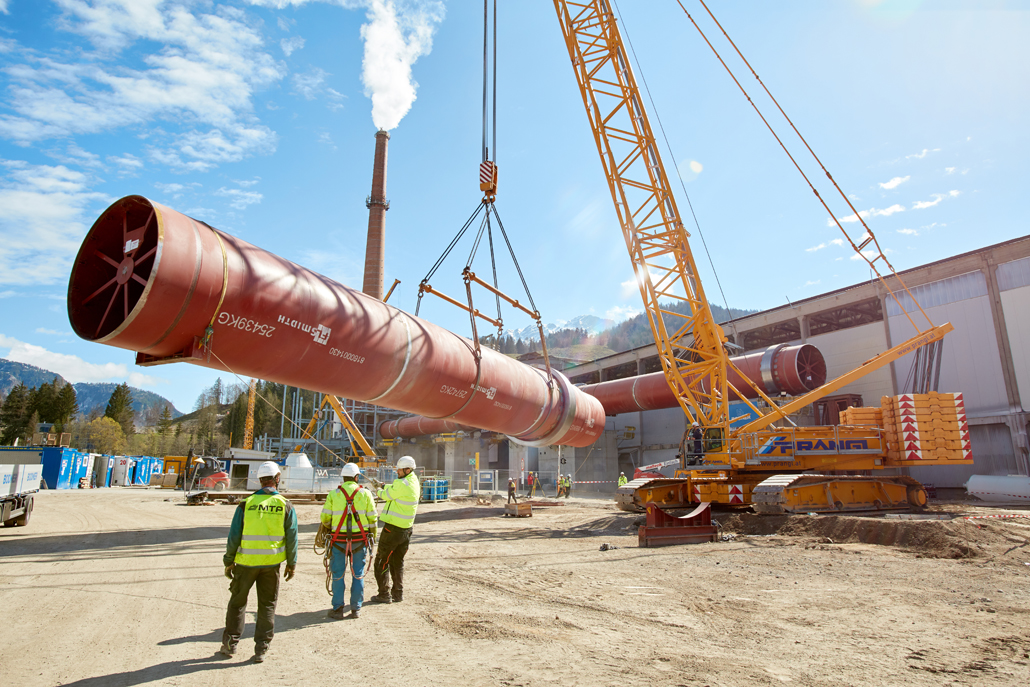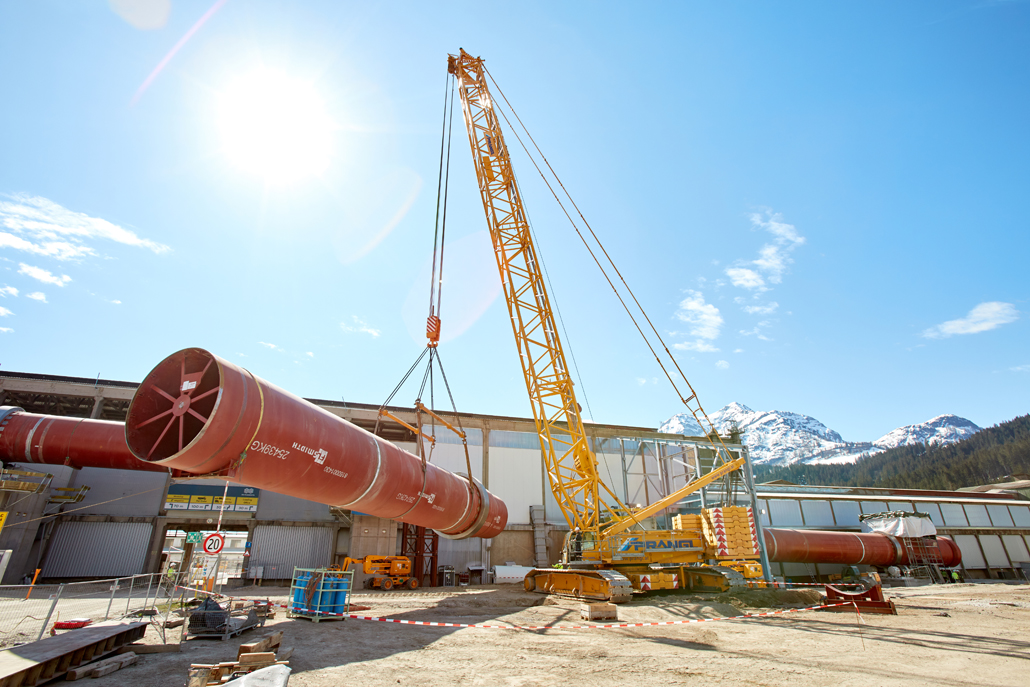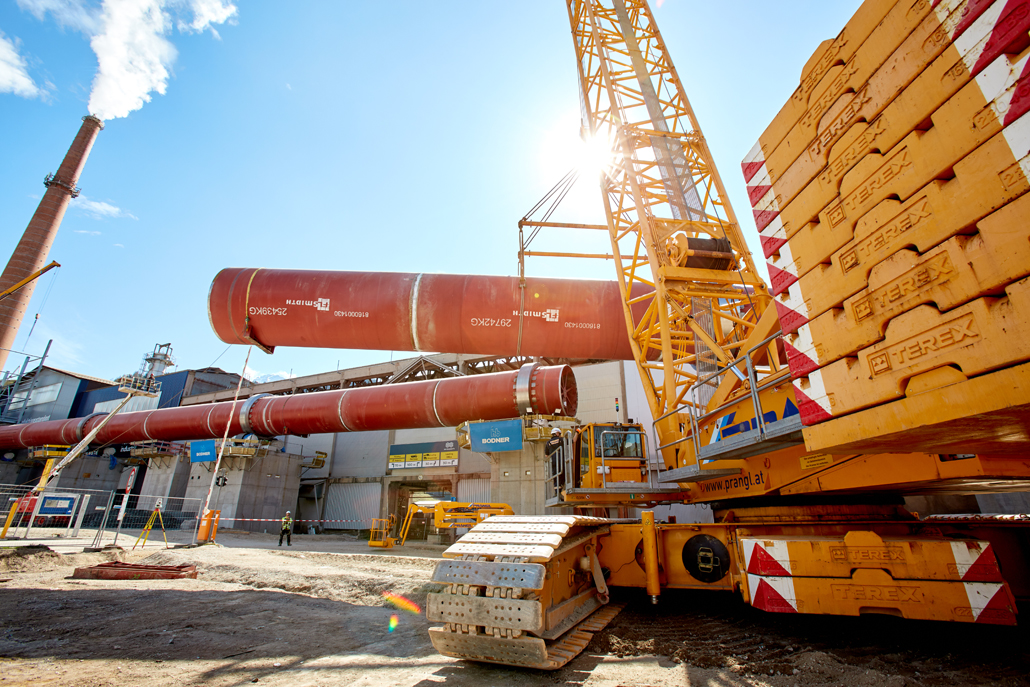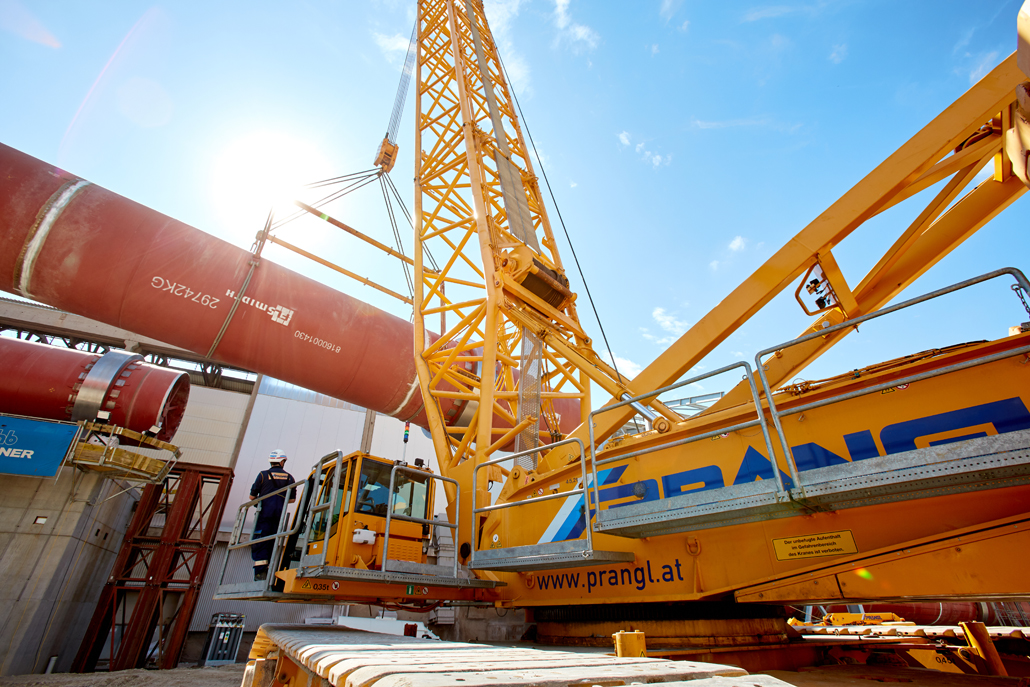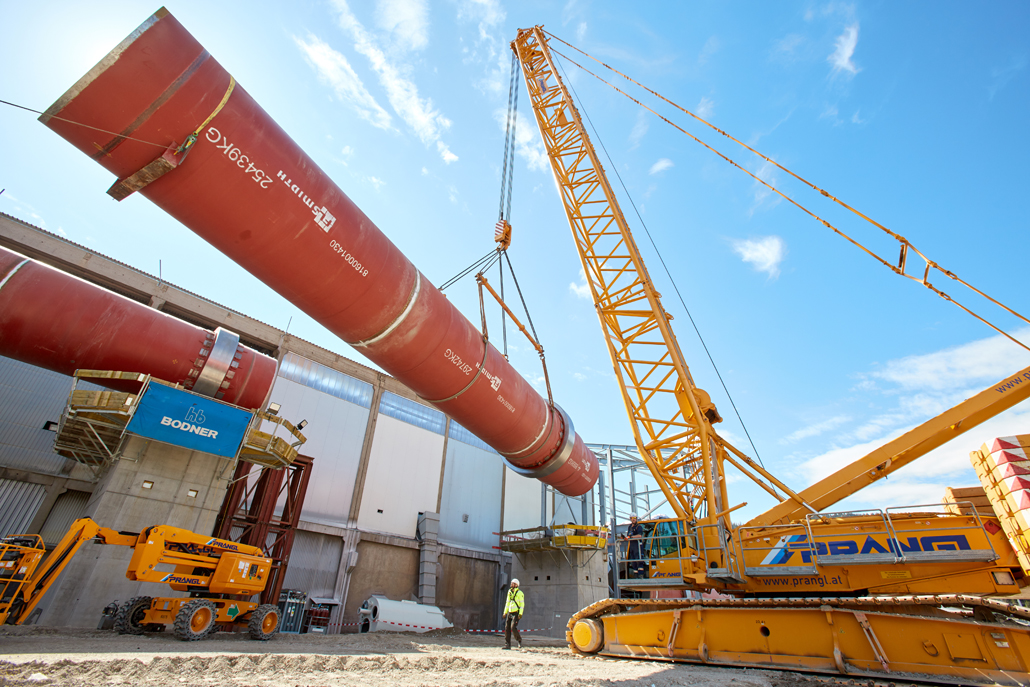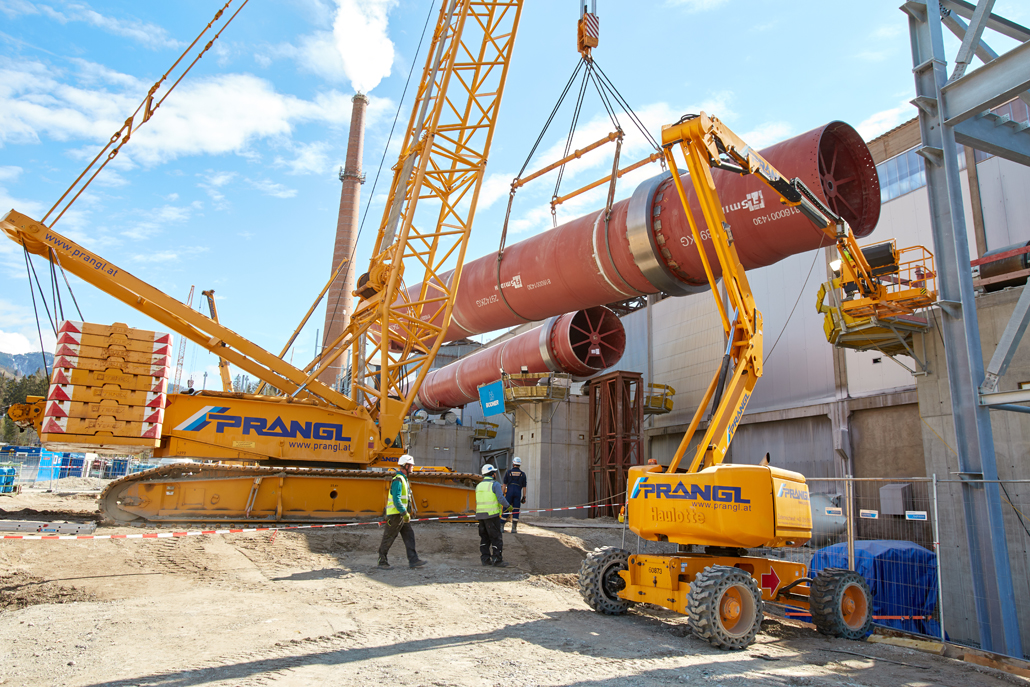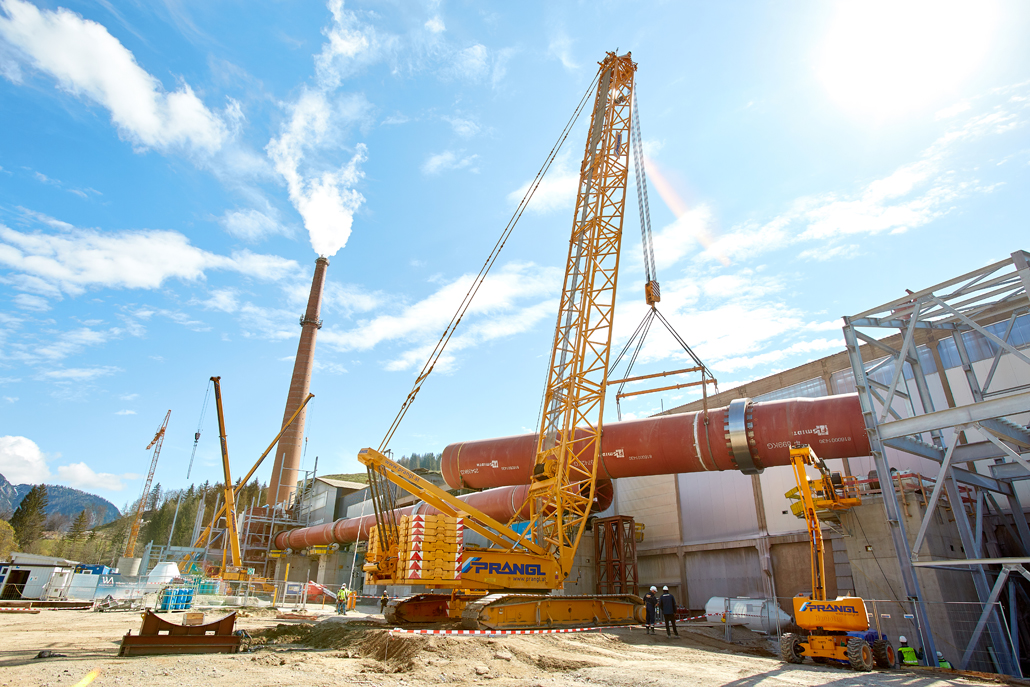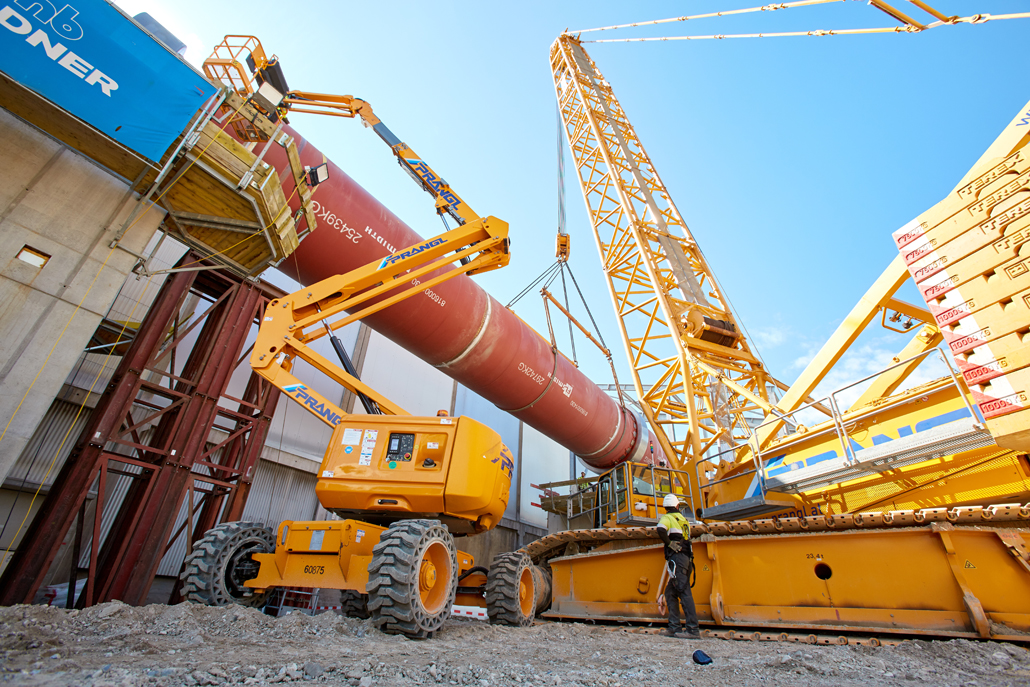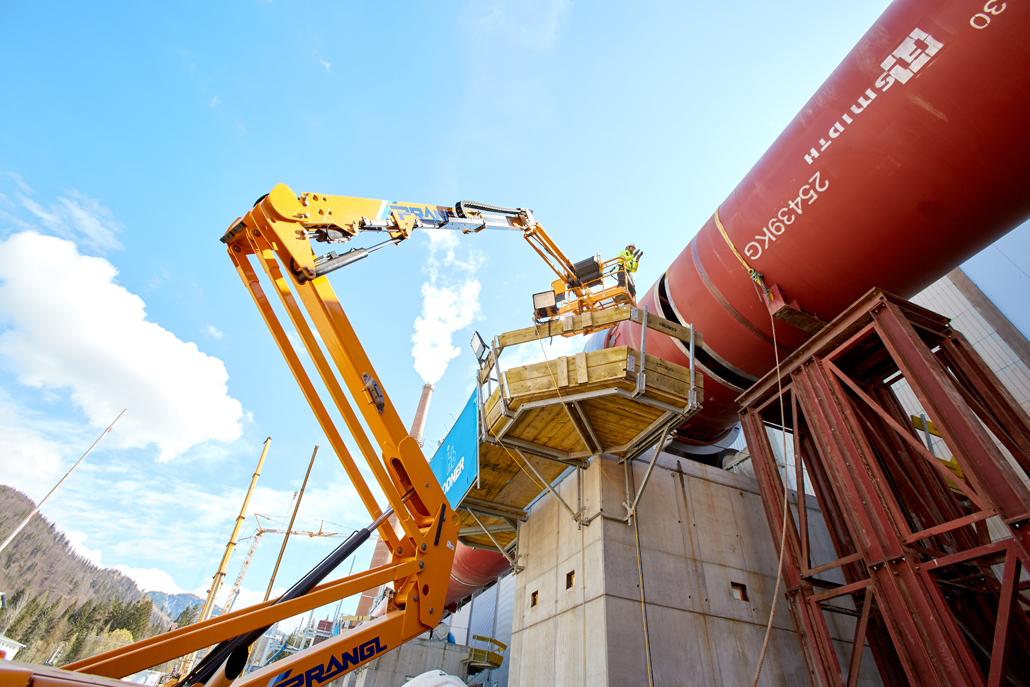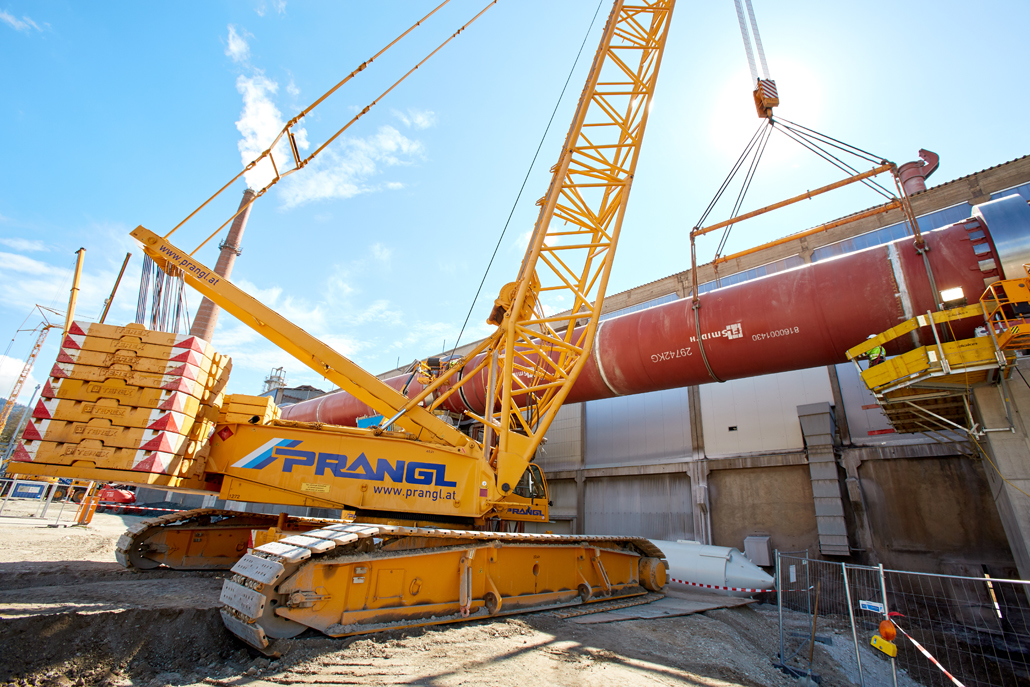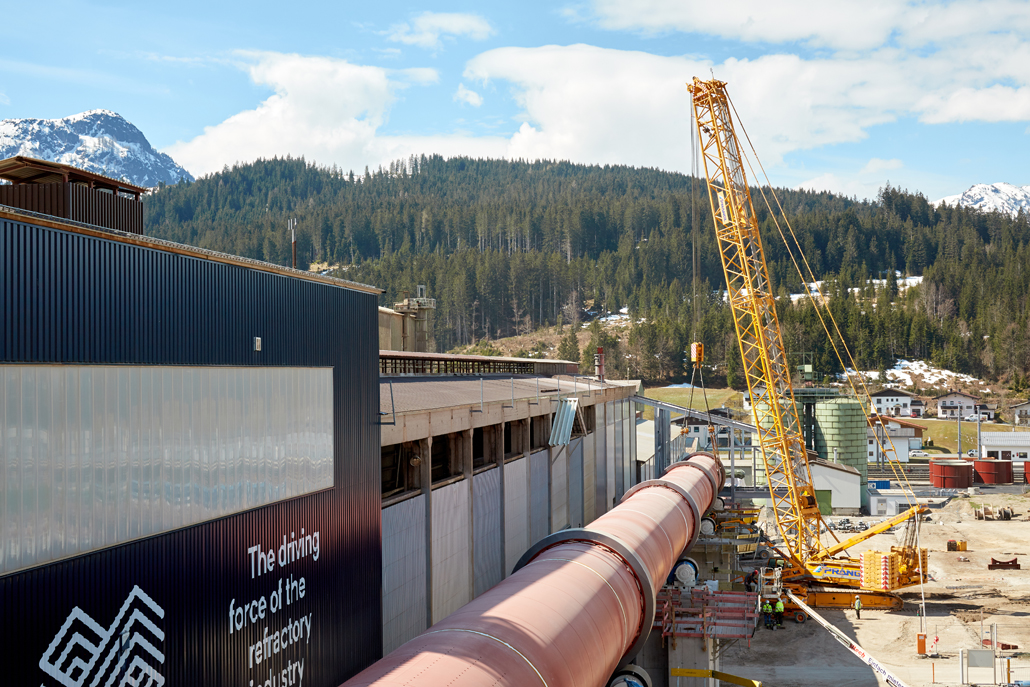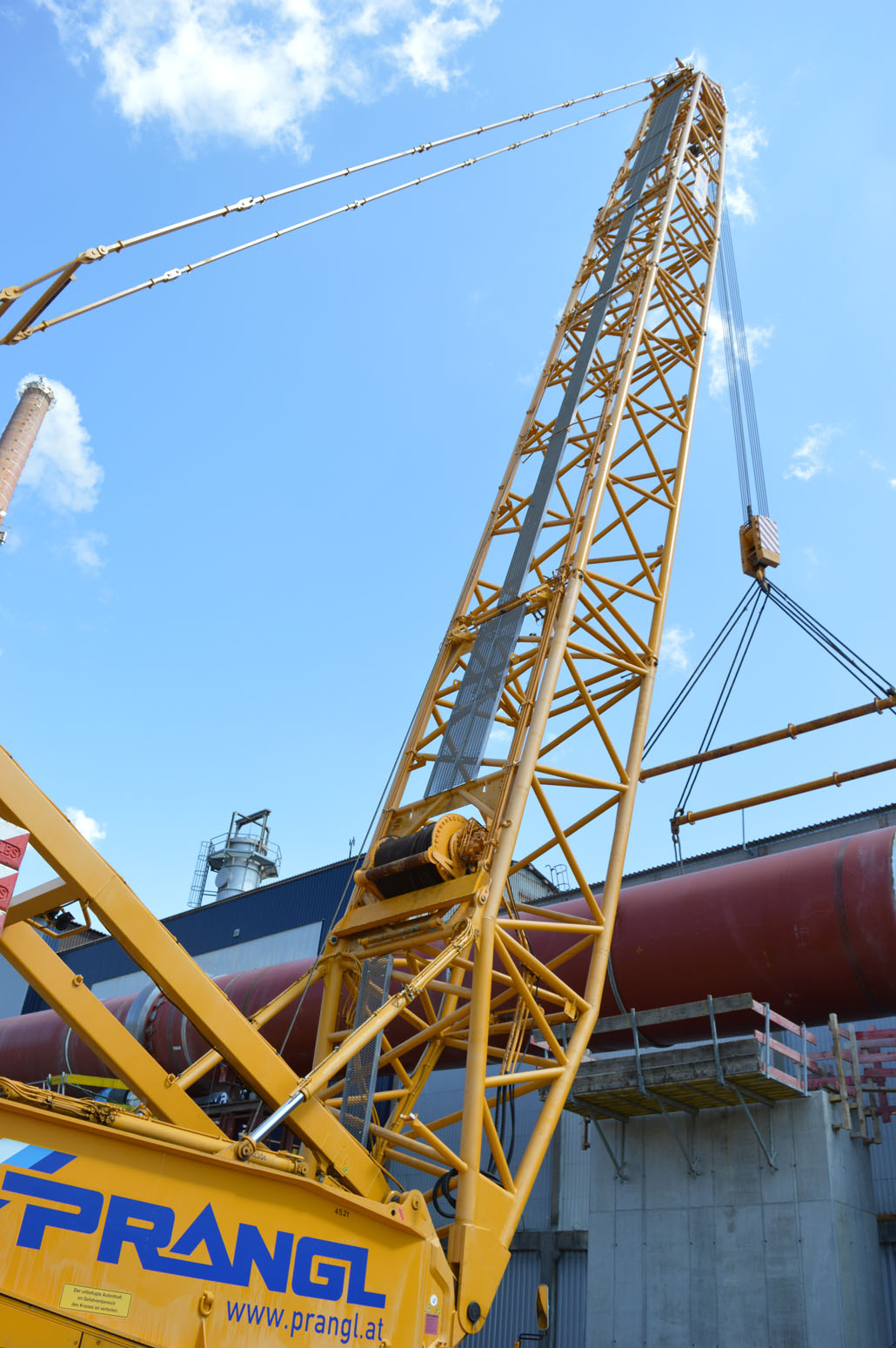 The challenge
Conveyor tunnel
A listed company is building a new conveyor tunnel at its Hochfilzen site. Investments are also being made in a state-of-the-art rotary kiln. Large and heavy equipment is also needed for the installation. The experts from Prangl had the right solution for this.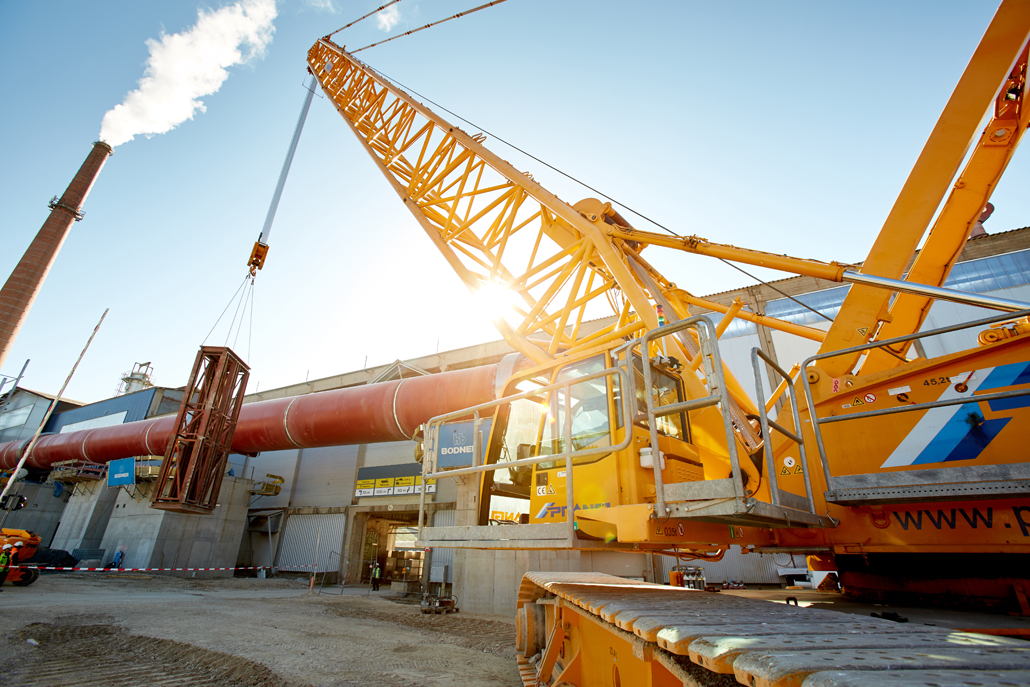 Innovative construction project
In the future, dolomite will be mined and processed for the entire European market in the new "Dolomite Resource Center" at the Hochfilzen site. The tunnel will transport 200,000 tonnes of dolomite per year using an environmentally friendly conveyor system. This should save 7,500 lorry journeys every year. In addition to the conveyor tunnel, investments are also being made in existing and new facilities and the construction of a state-of-the-art rotary kiln. Numerous companies are employed on site and are served exclusively by Prangl.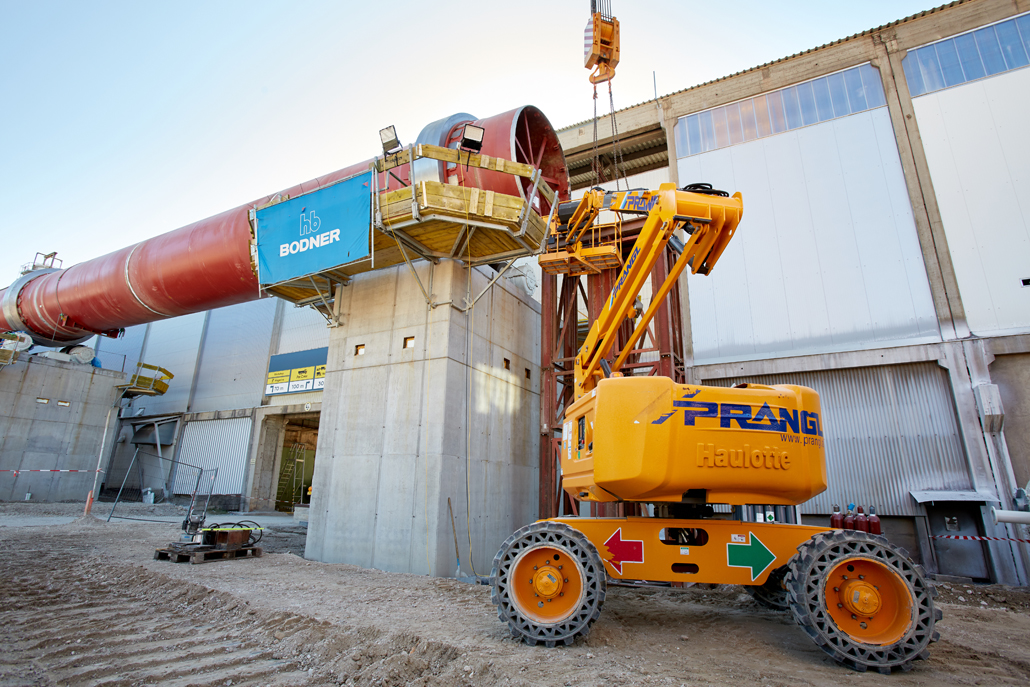 Extensive vehicle fleet
Such a large construction project has many participants with the most varied requirements for lifting and transport logistics. As a reliable partner, Prangl provided almost 40 different machines. In addition to a 400-tonne giant on a crawler chassis, telescopic cranes with a lifting capacity of up to 120 tonnes were also used. Aerial work platforms with working heights of up to 43 metres and numerous telehandlers were provided for the numerous assembly and installation tasks. Particularly with such large construction dimensions, it is important that the equipment is supplied from a single source and without any interfaces.

Crawler crane
The heart of the operation for the yellow team was the erection of the 200-metre-long rotary kiln as well as the 40-metre-long rotary cooler. A 400-tonne crawler crane with a total weight of 345 tonnes was at the centre of this operation. It was supported by various telescopic cranes, aerial work platforms and telehandlers. In order to save assembly time and ensure more work safety, the pipe sections, which were up to 30 metres long and weighed up to 130 tonnes, were pre-assembled on the ground and then moved by the yellow giant. Thanks to the precision and experience of all Prangl employees, everything went according to schedule. So nothing should stand in the way of commissioning in December 2021.

No such thing as "no can do"!