May 2019
Airport
Extra caution is always required when working at the airport.
Date:
09/05/2019 – 24/05/2019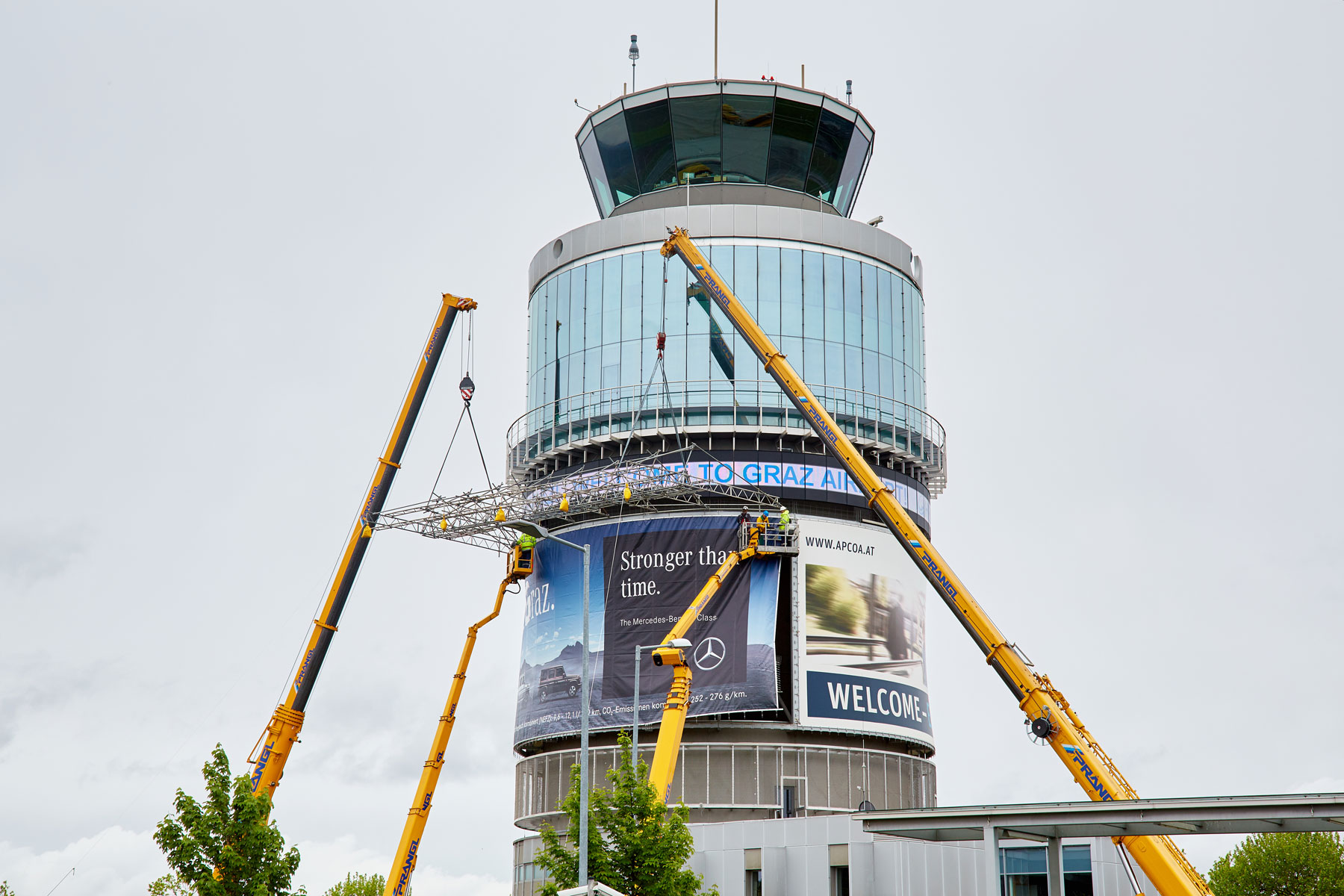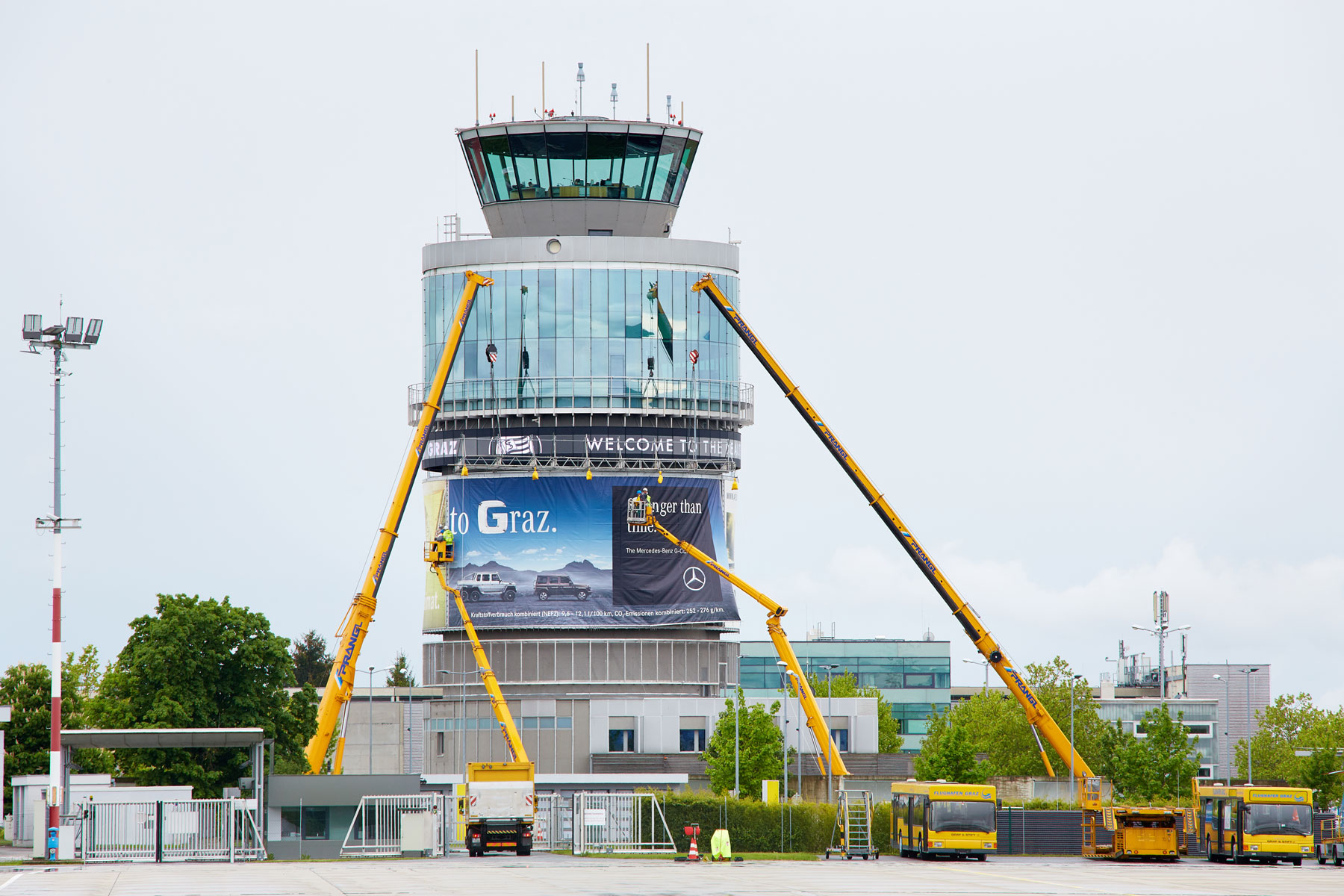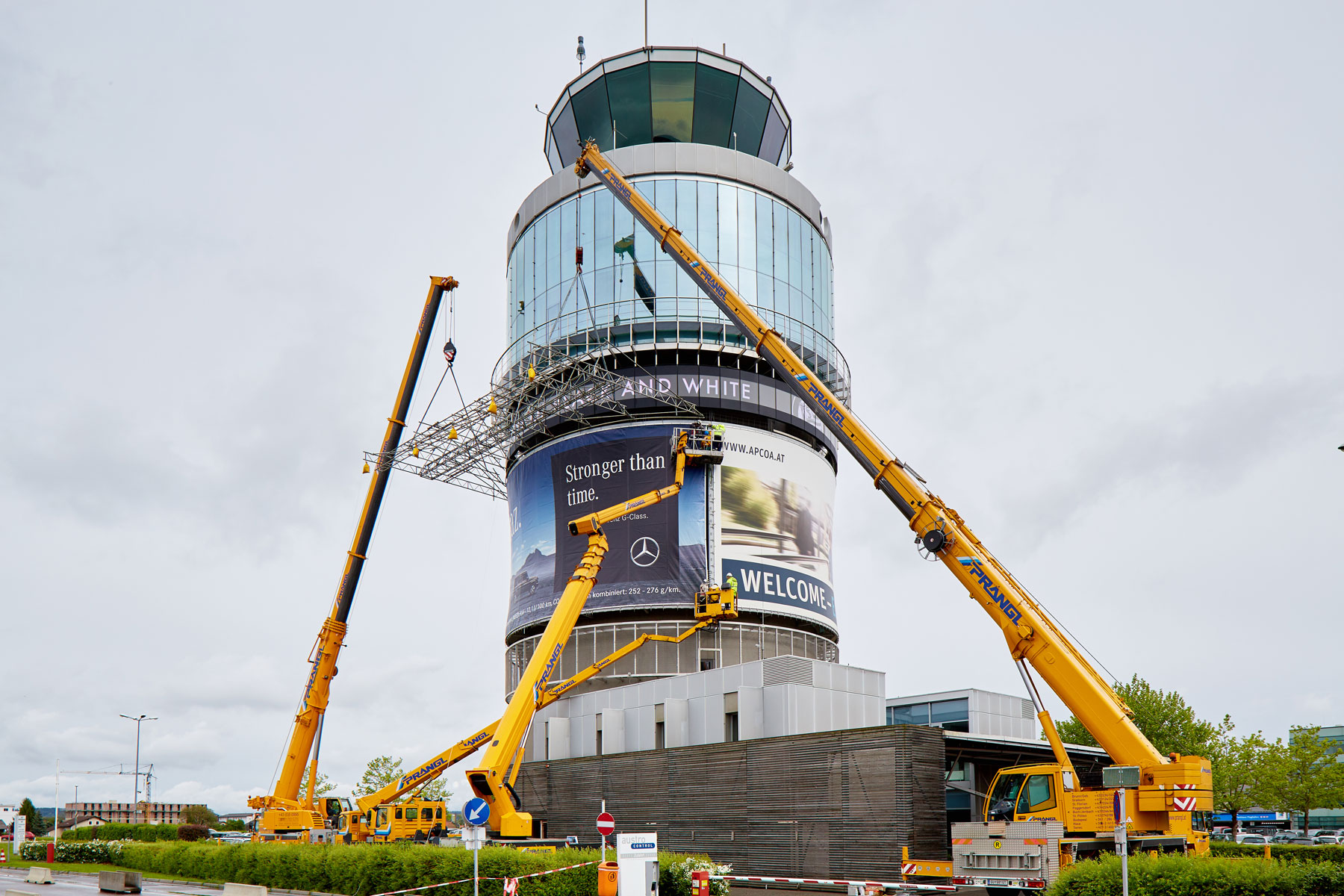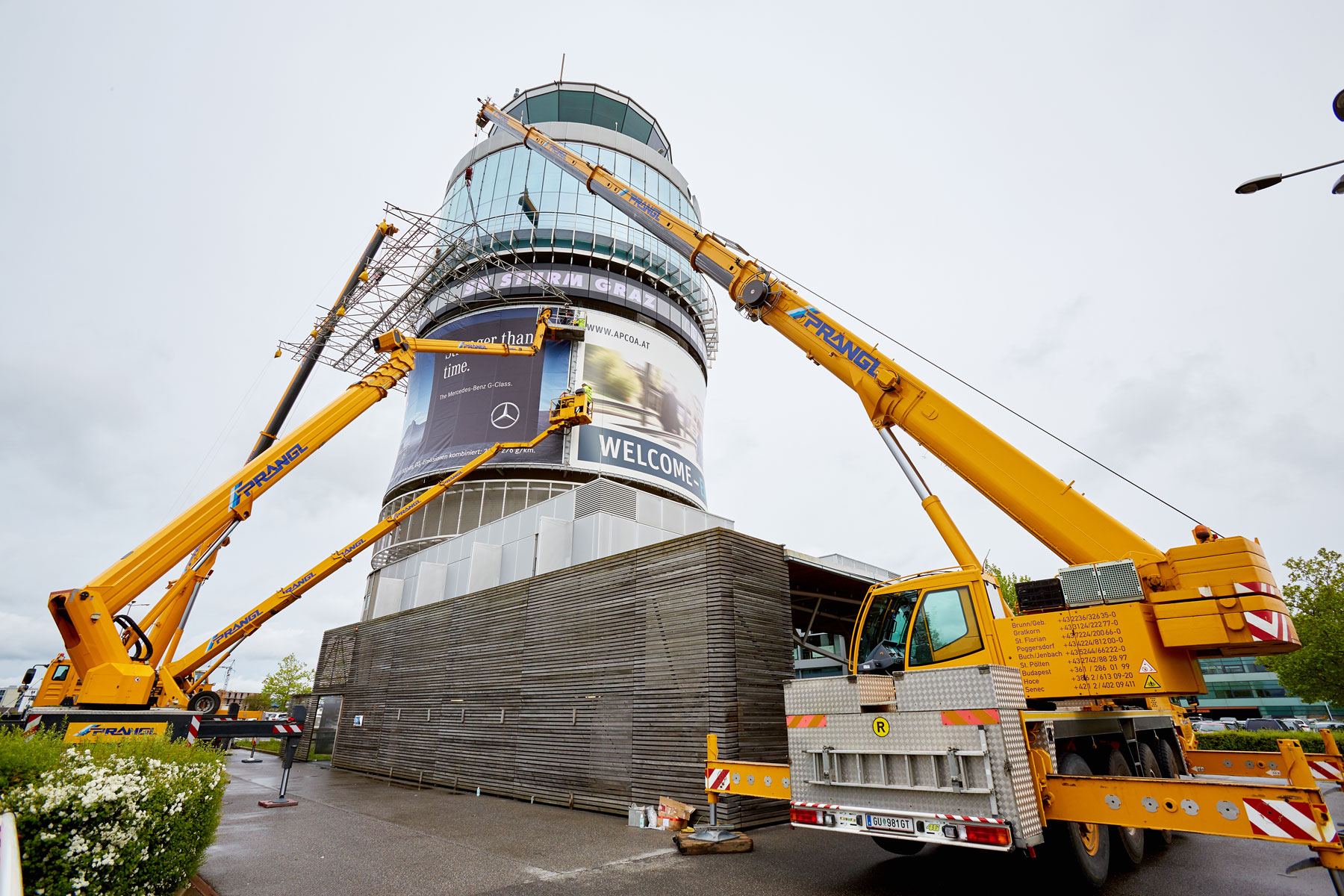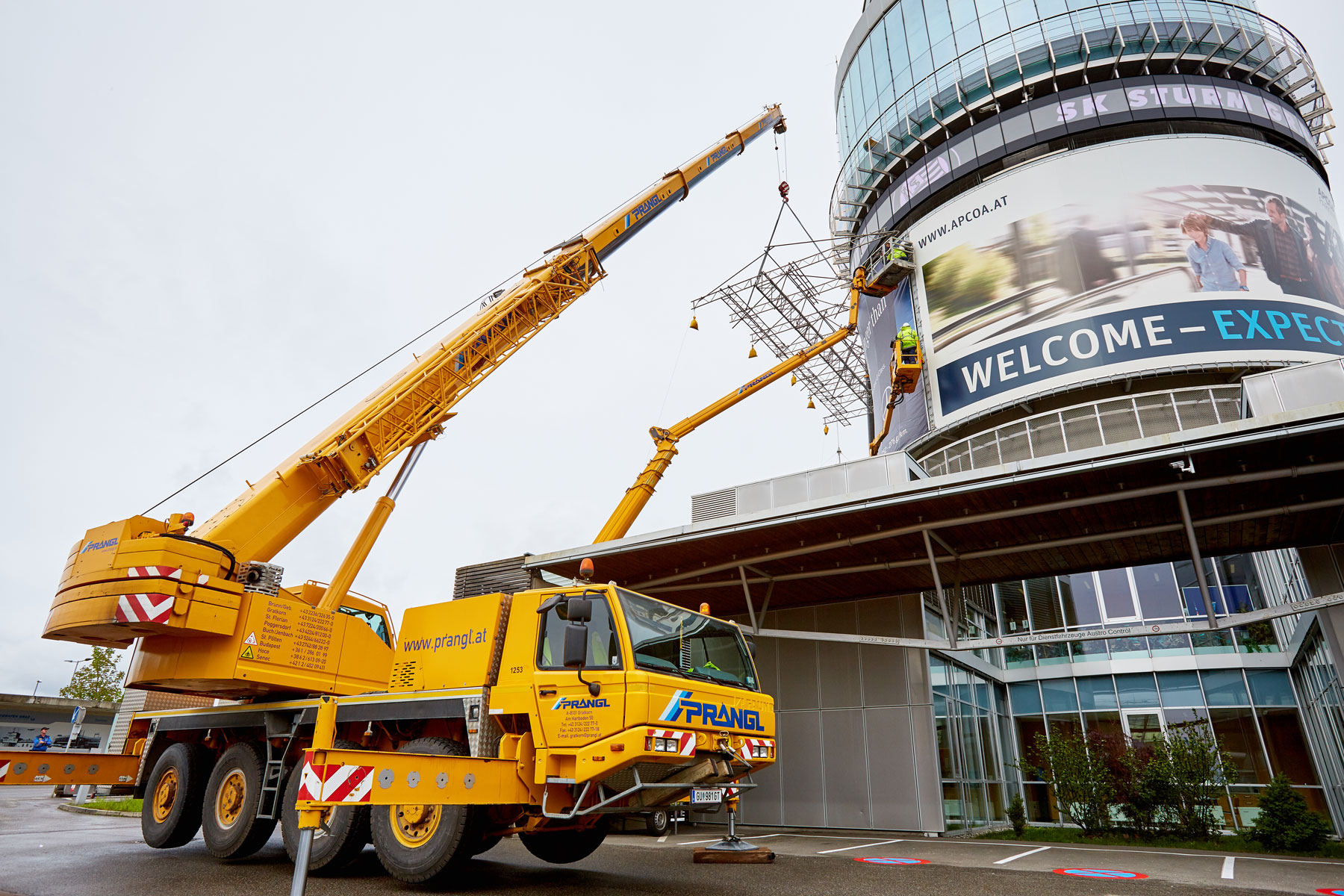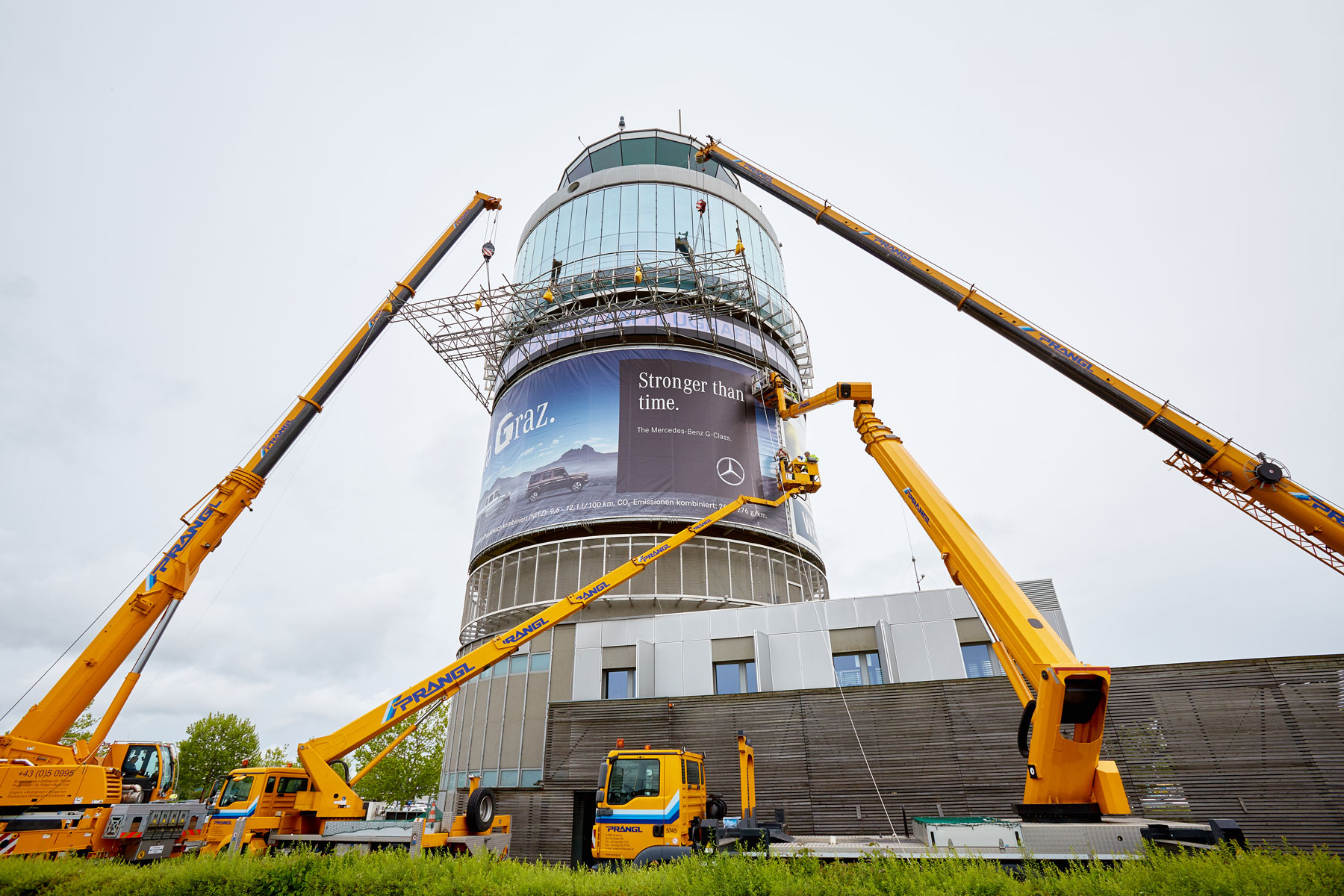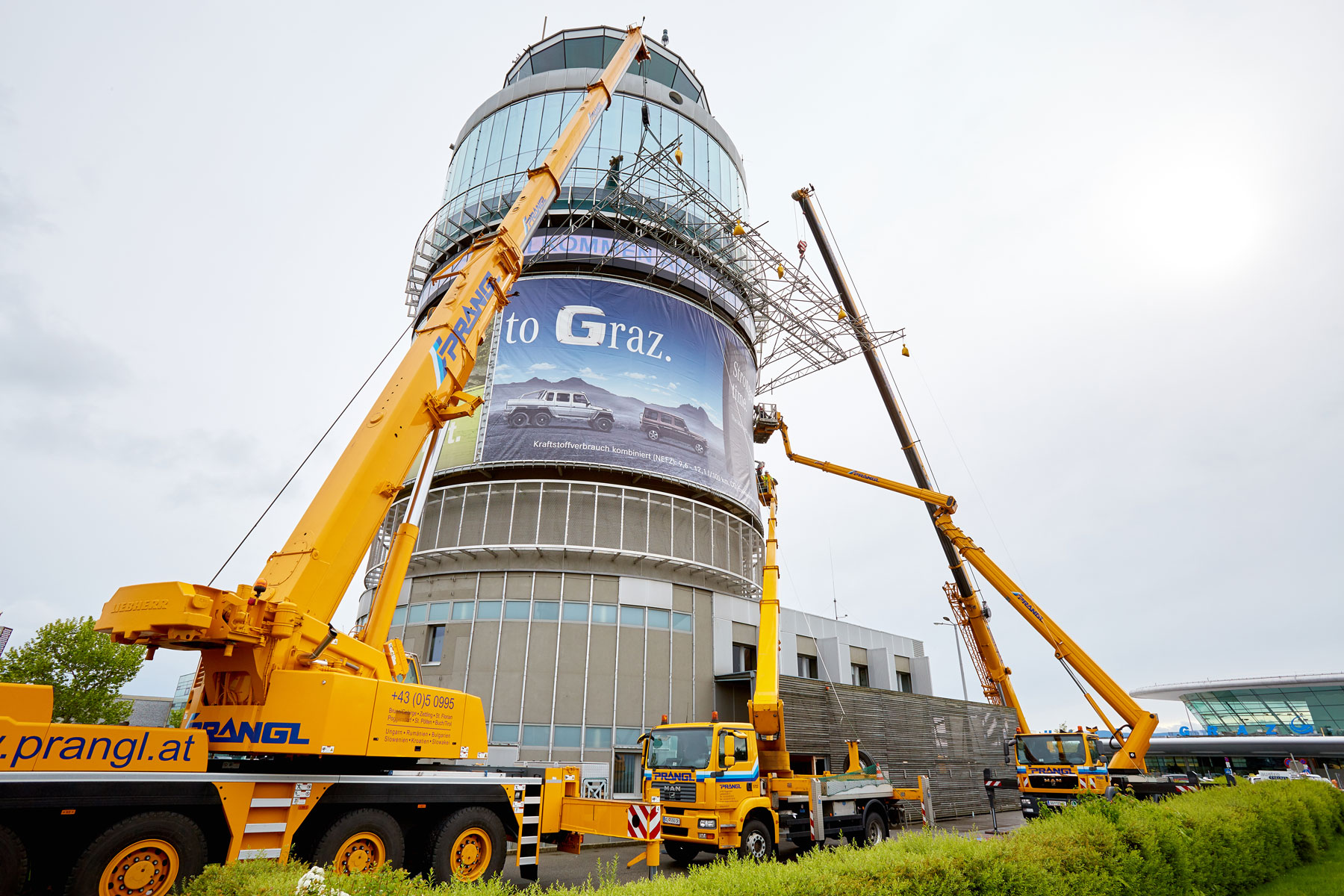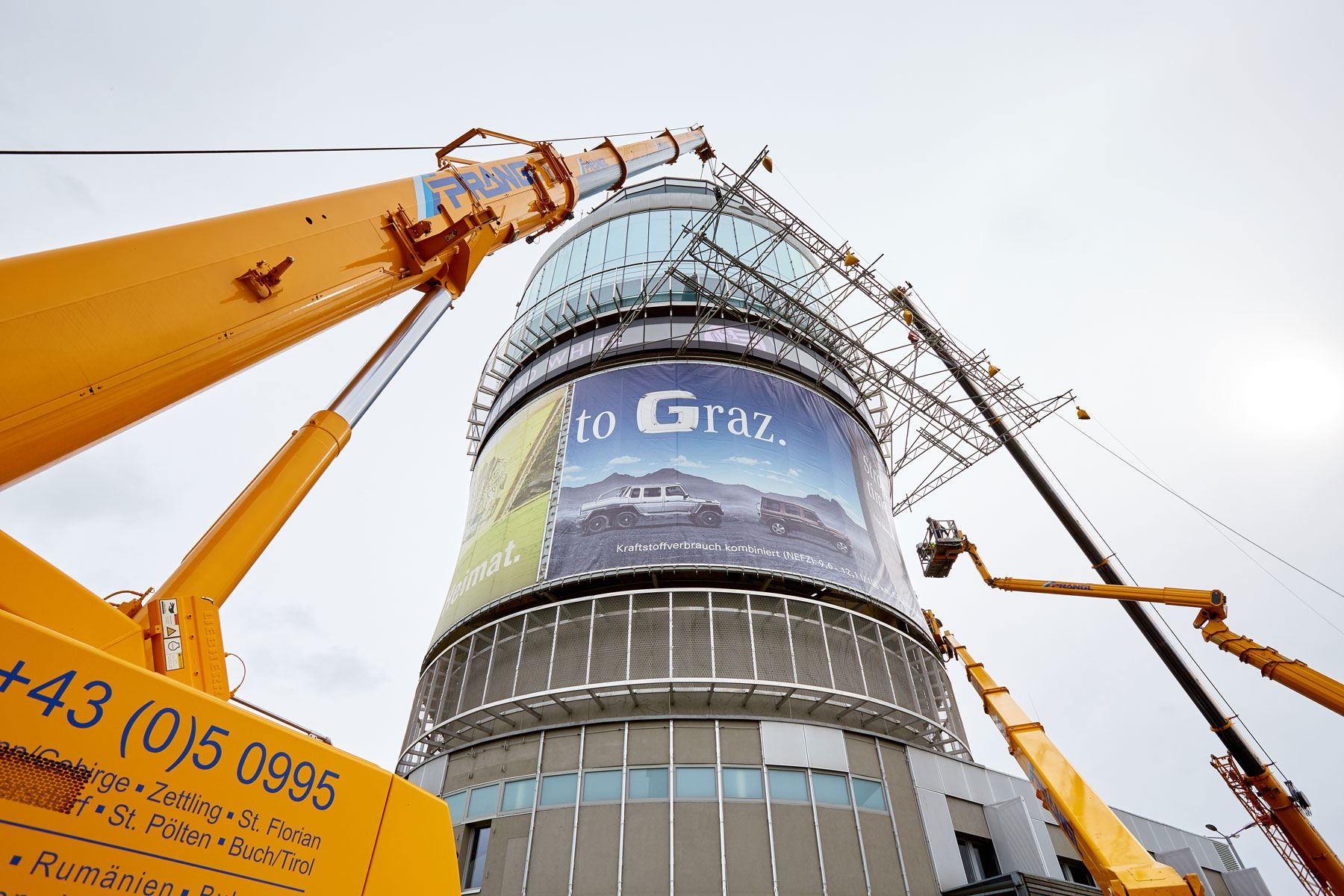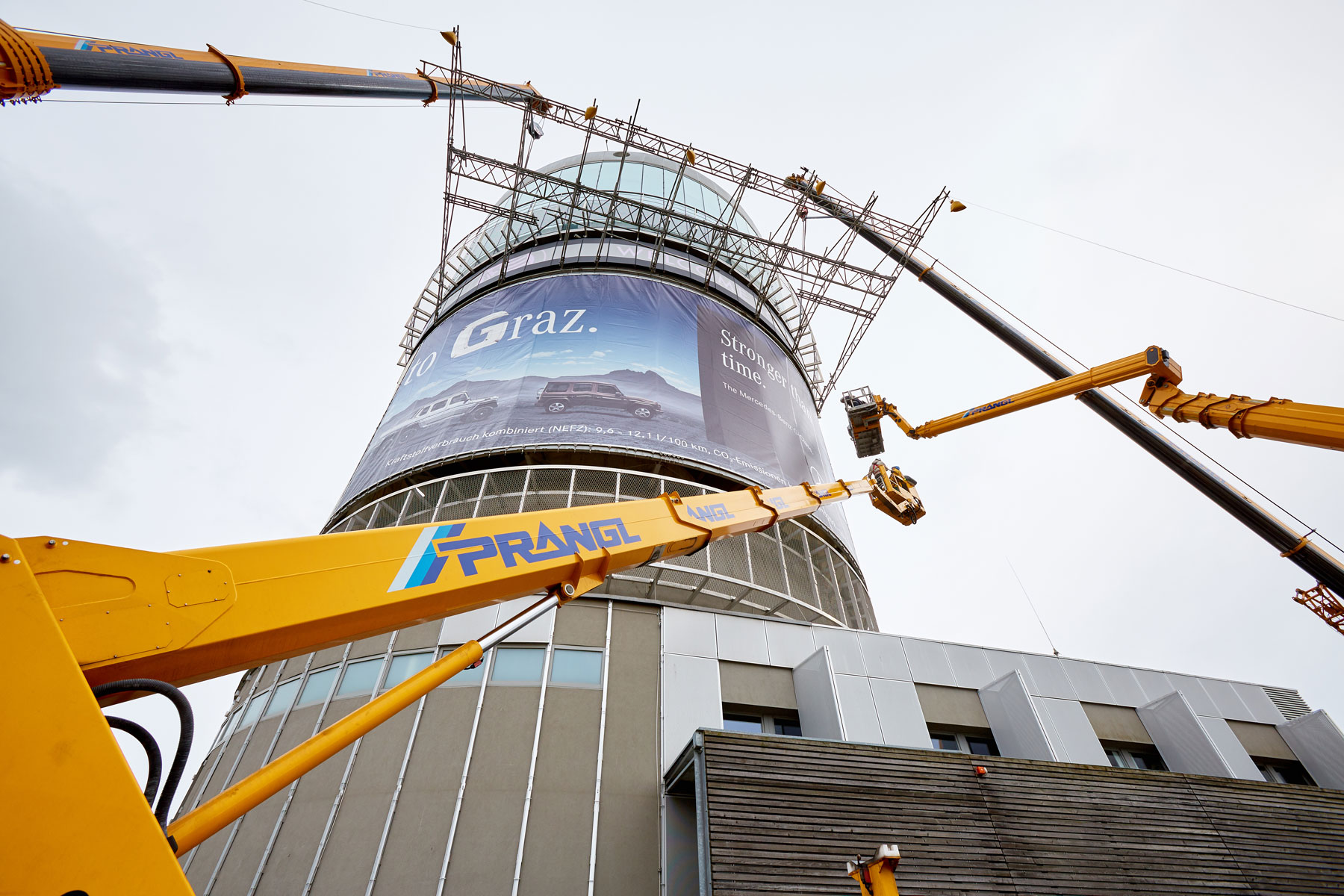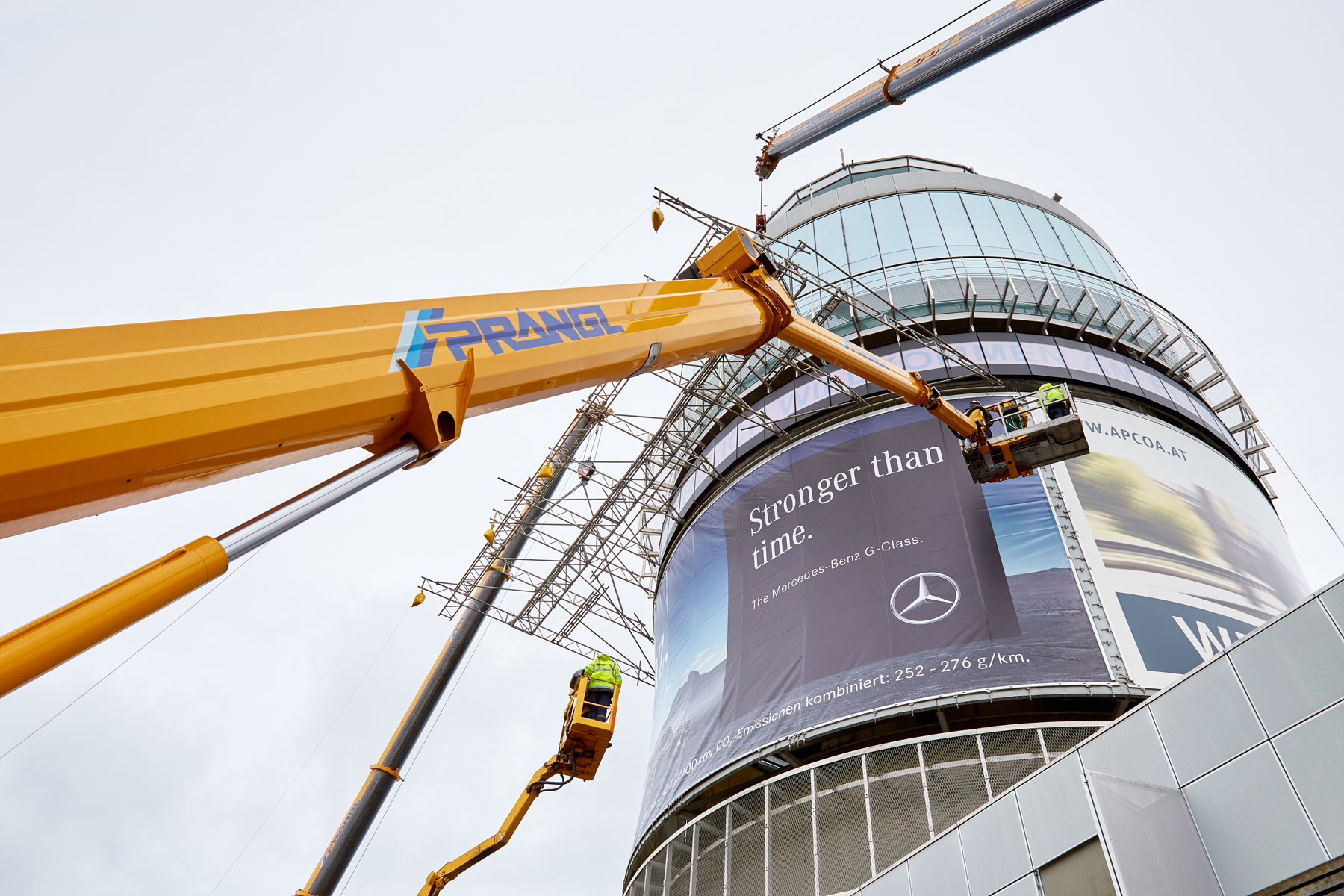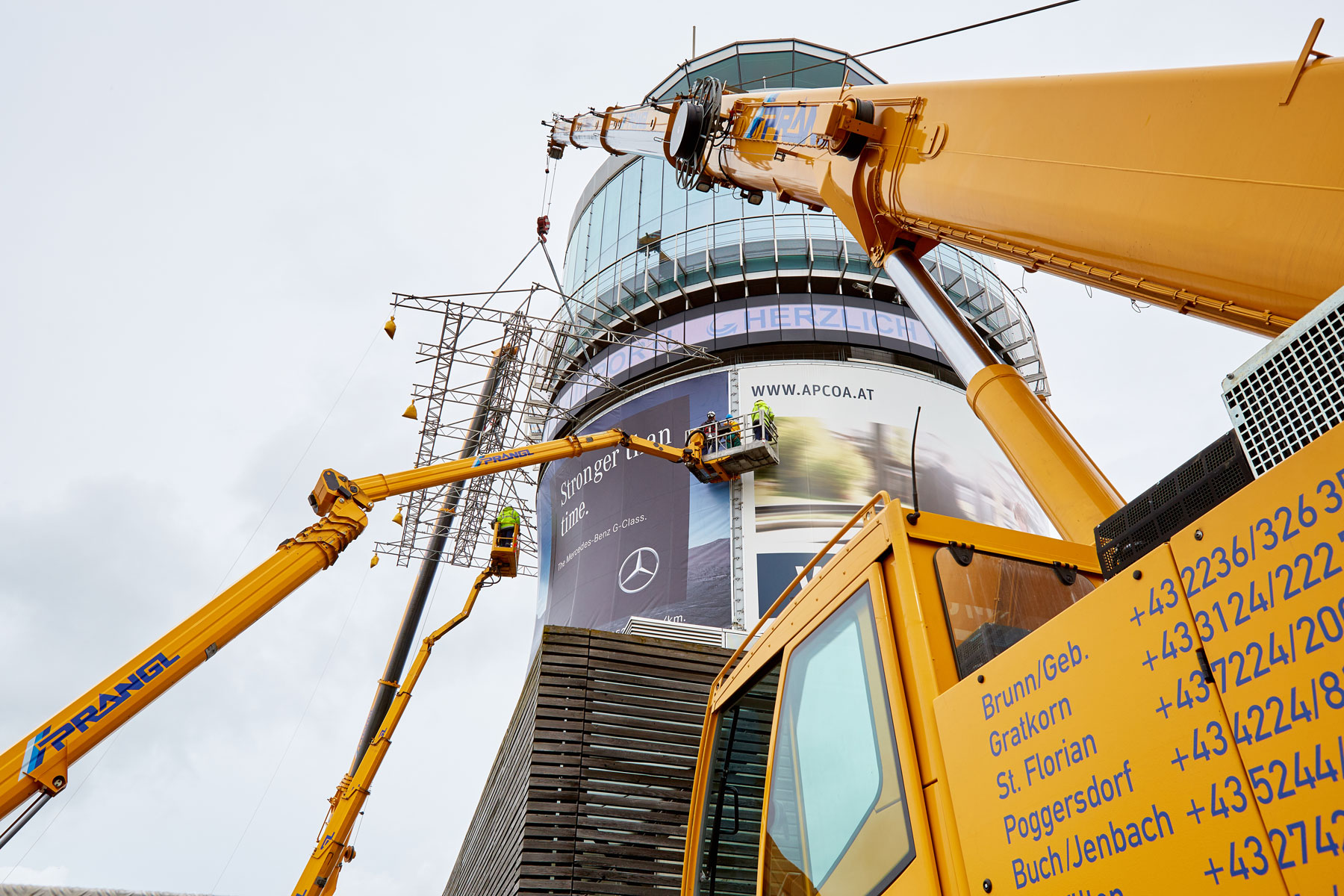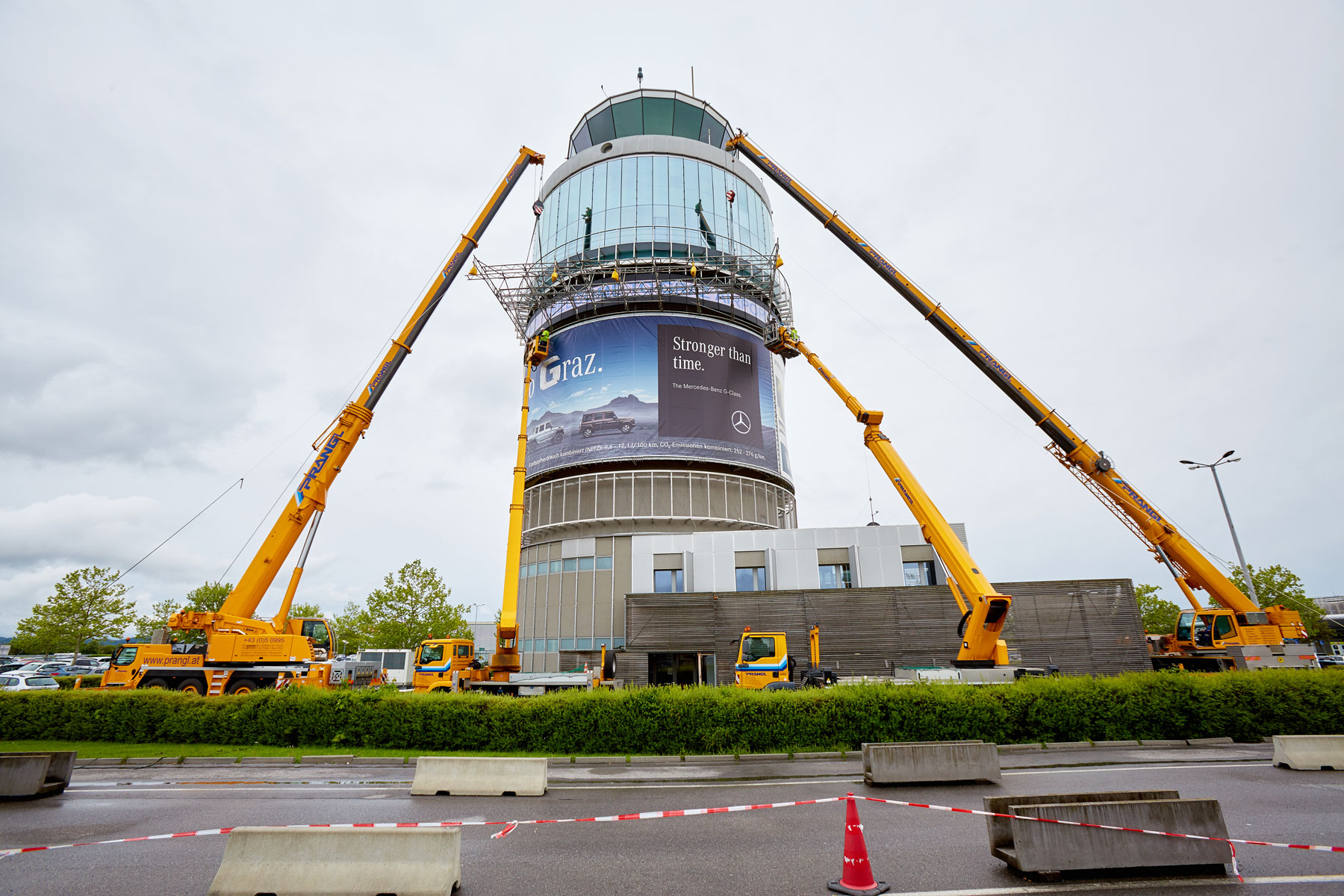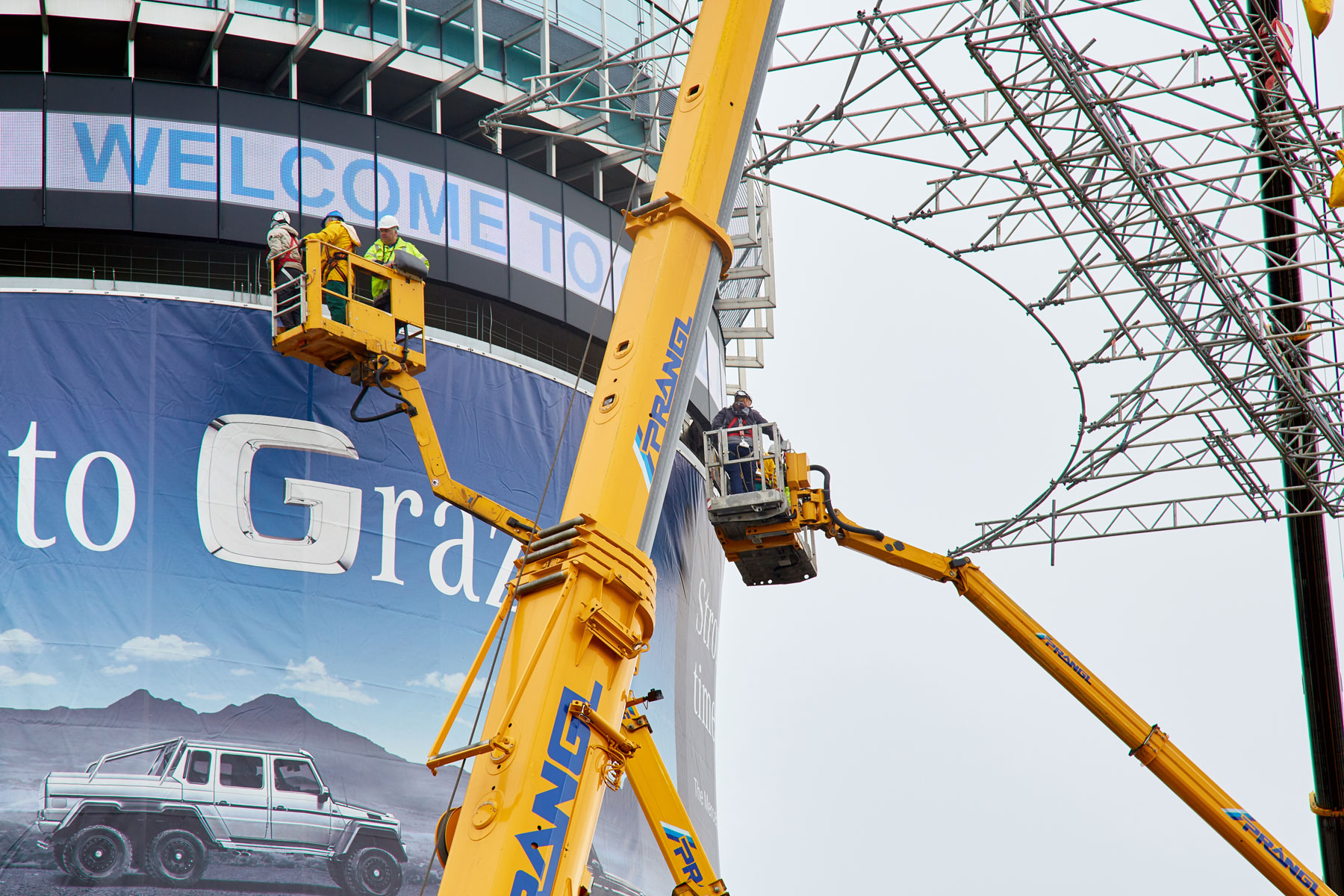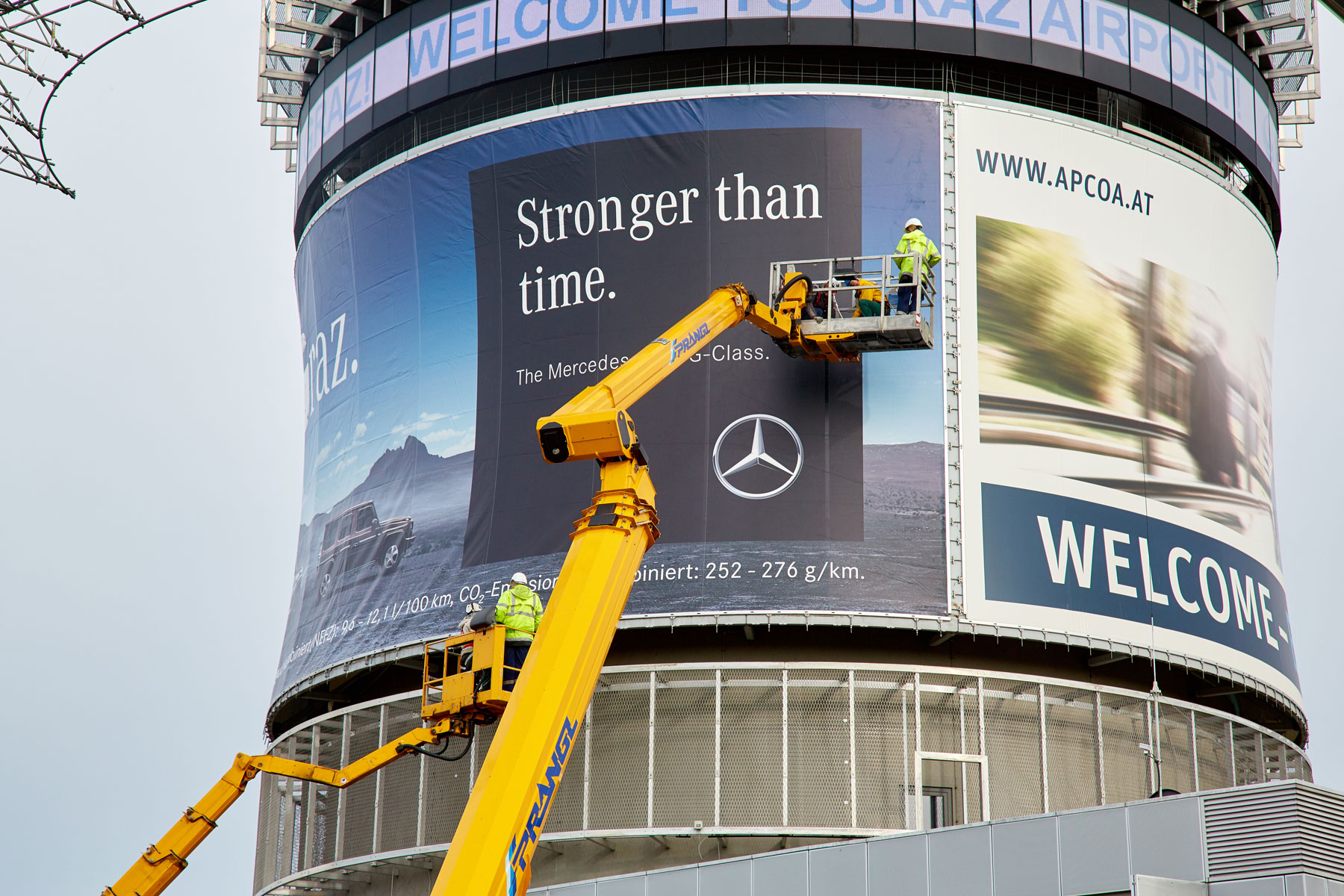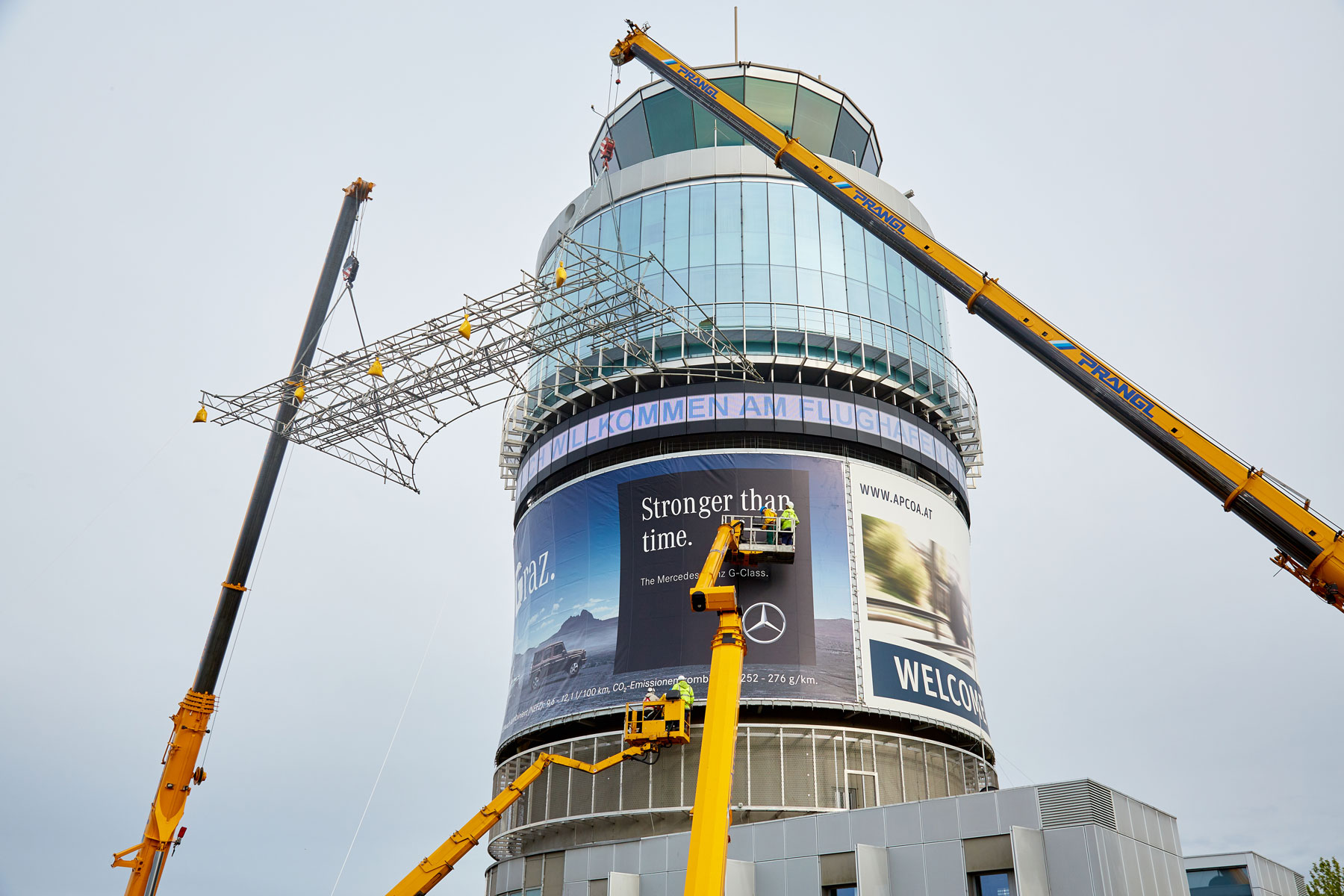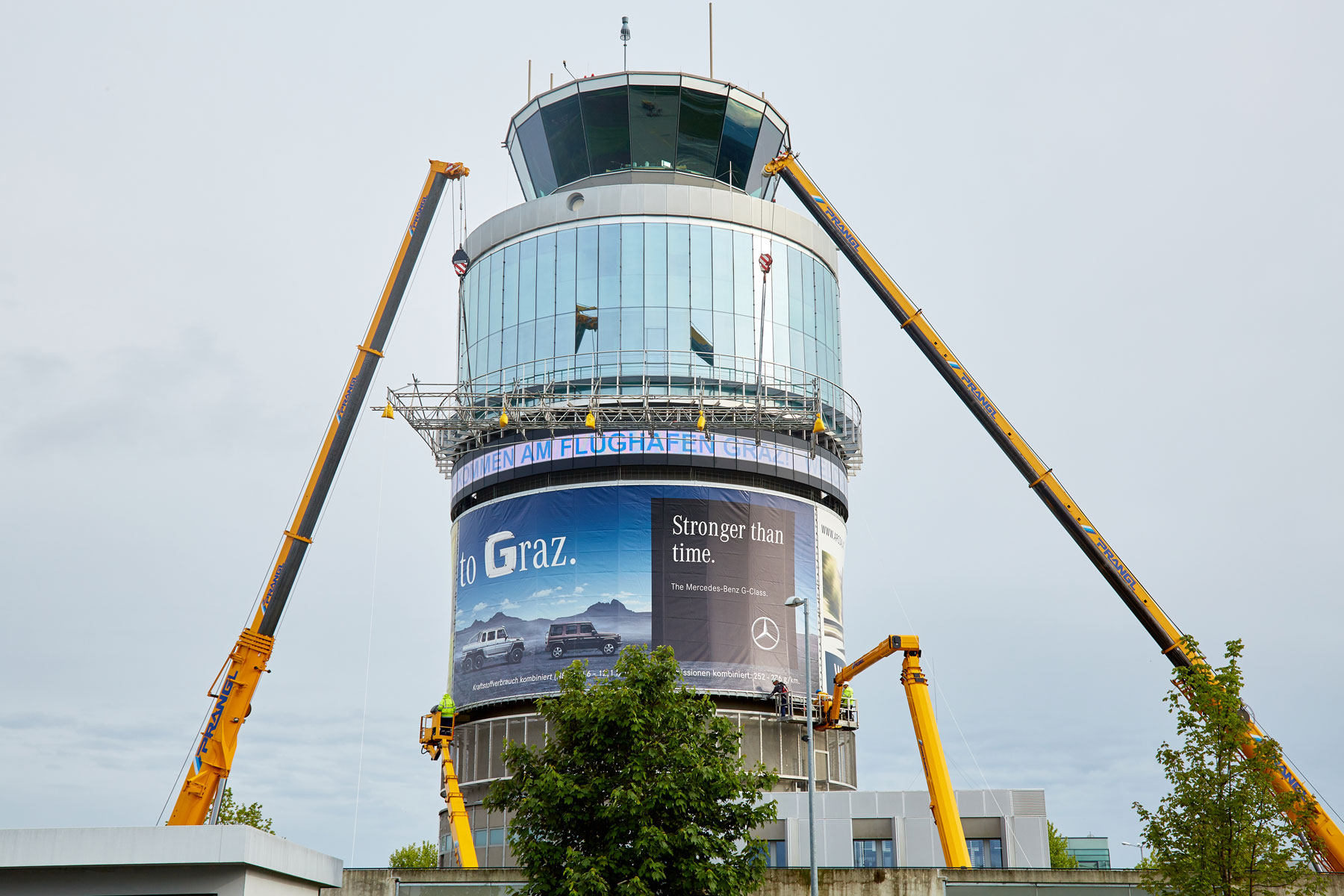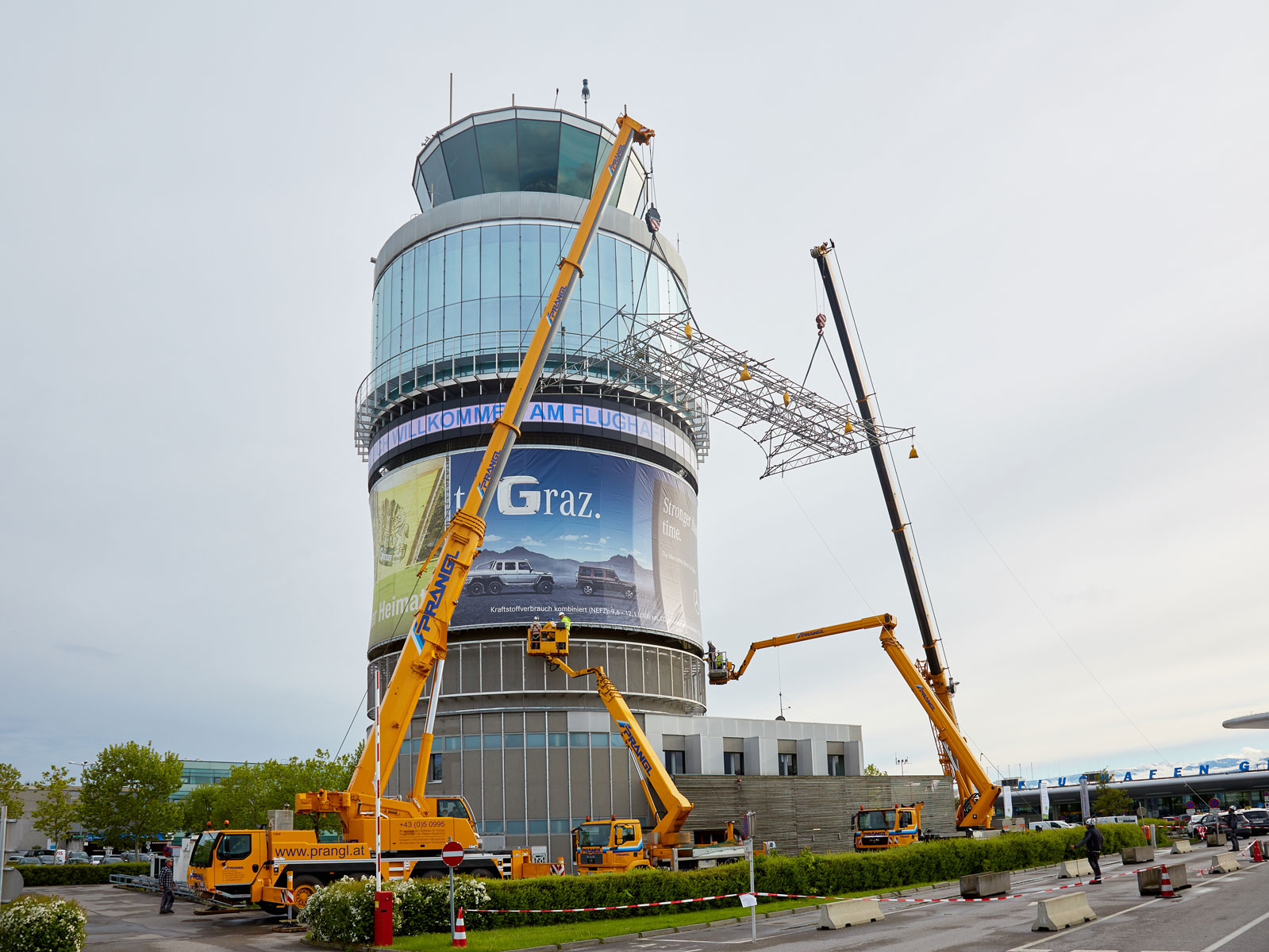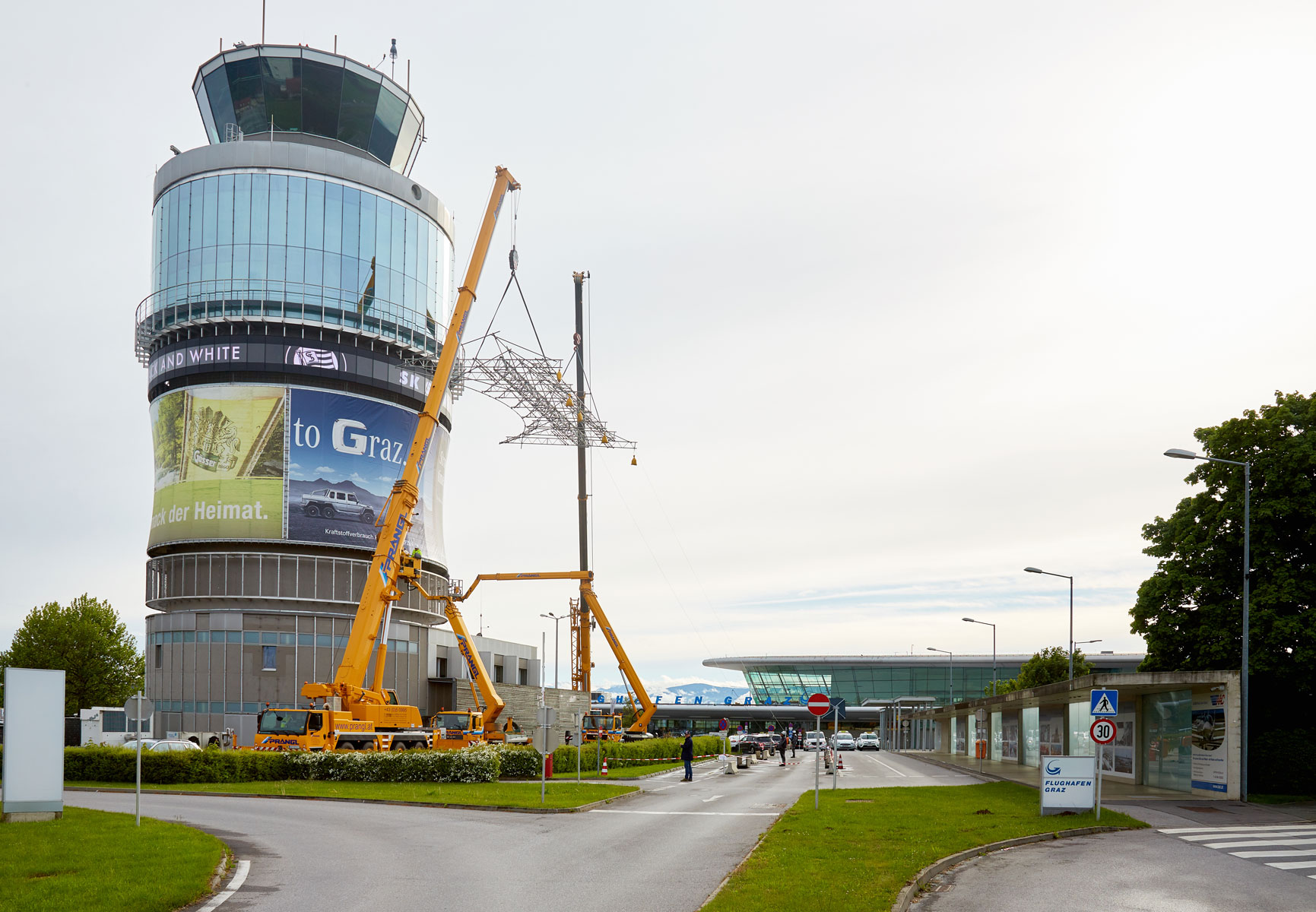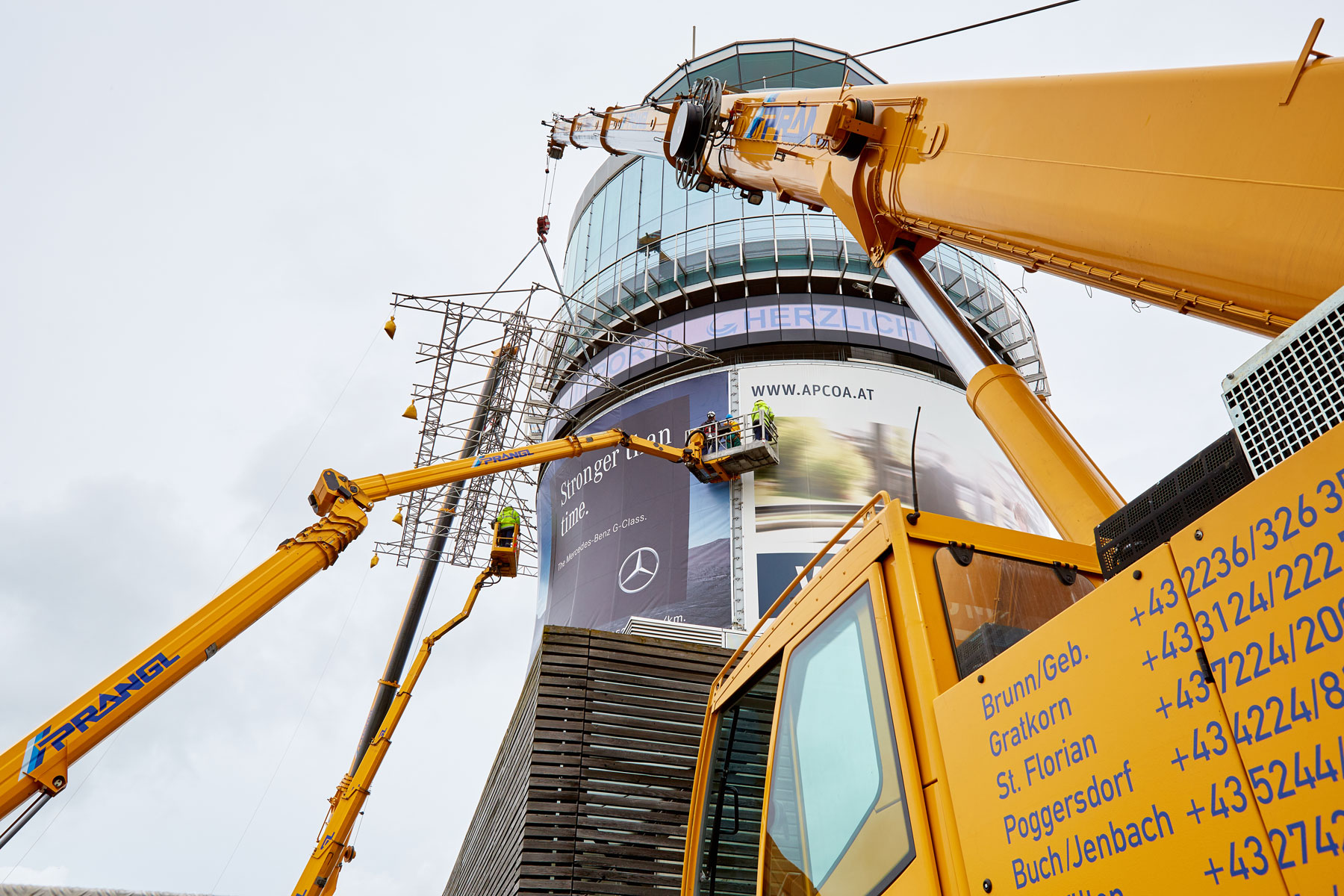 The challenge
Advertising banner replacement on the tower at Graz-Thalerhof
Special safety precautions are required when working on an airport control tower. This time, three 30-metre long and seven-metre high advertising banners that are affixed directly to the tower at Graz-Thalerhof had to be replaced. The weight of each structure was around 3.5 tonnes.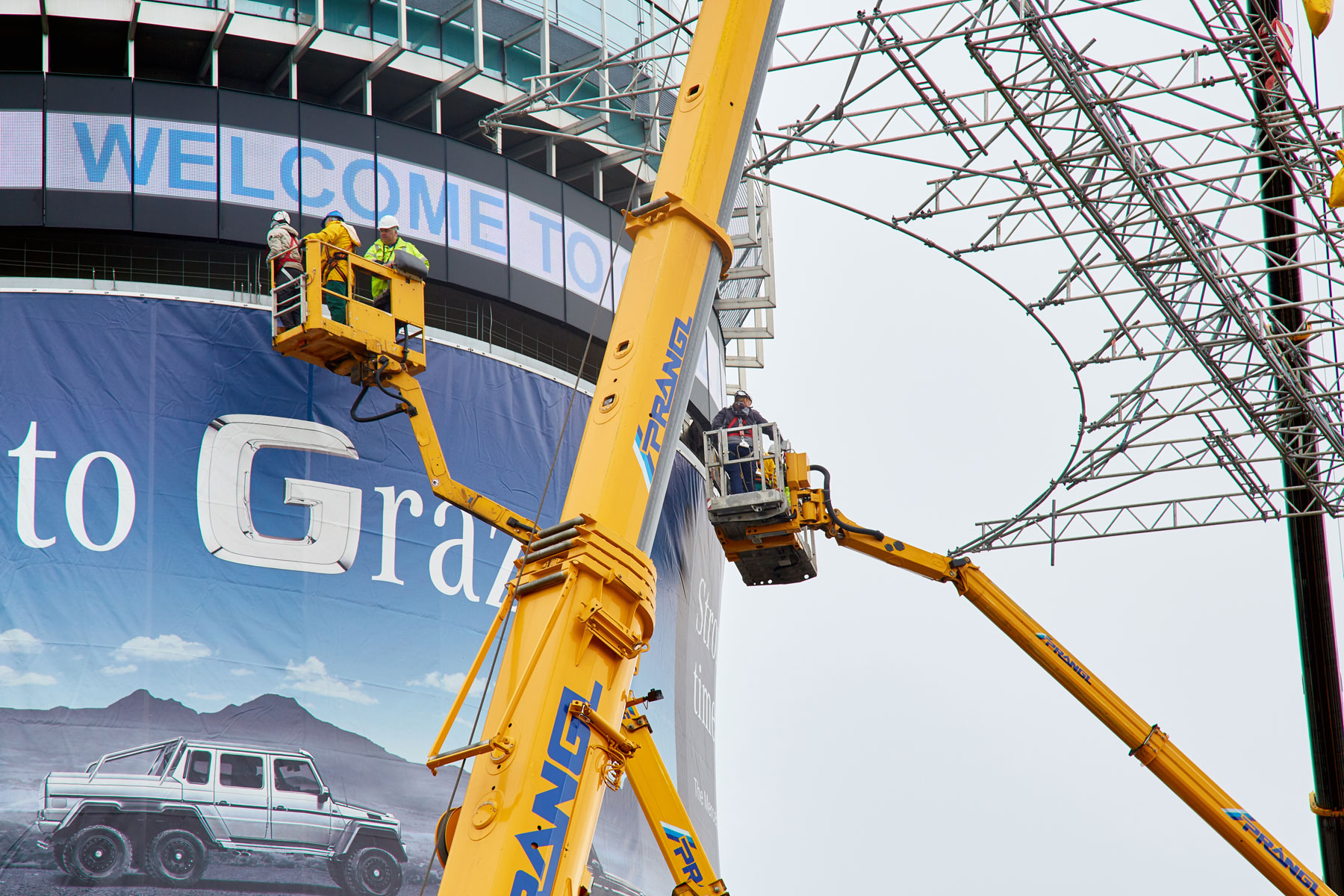 A suitable concept from the Prangl team in the Premstätten depot
Due to the large dimensions (and therefore wind exposed areas) of the banners, exact lifting was particularly challenging. In addition, we always had to remember that the maximum height of 30 metres was not permitted to be exceeded. You're always right by the aircraft's flight path. Due to the geographical proximity of the Prangl depot in Premstätten and the experts' regional knowledge, Prangl had the most appropriate concept ready quickly.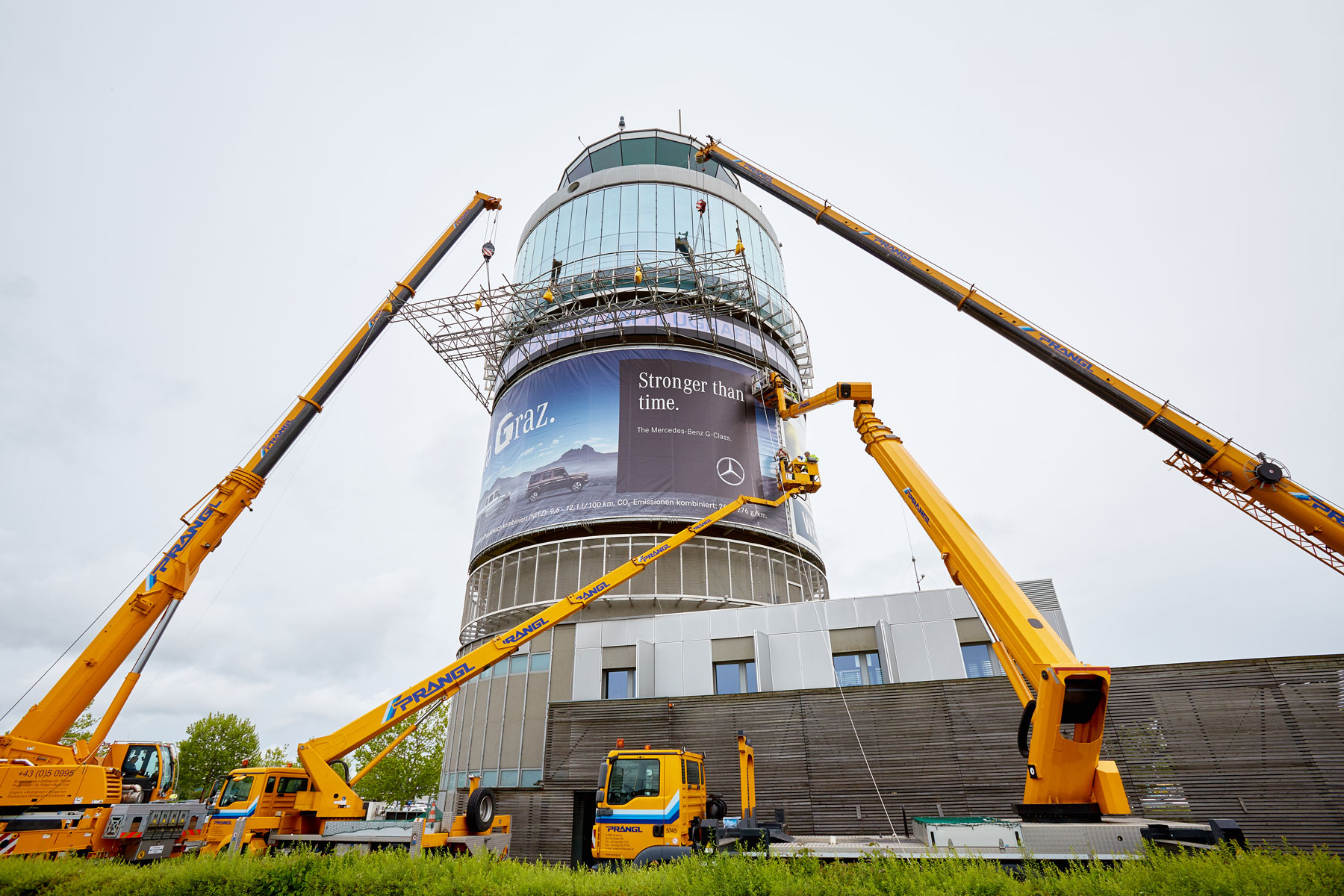 70-tonne and 95-tonne telescopic crane, truck-mounted work platforms
The entire lifting and access concept was developed precisely in advance in order to adhere to all safety requirements that were relevant for air traffic. The crane requirements, the weights and all regulations were co-ordinated for the assignment. The banners were able to be replaced successfully by using a 70 tonne and a 95 tonne telescopic crane together, as well as two truck-mounted work platforms with working heights of 35 metres and 46 metres.