December 2022
Biathlon World Cup
The Biathlon World Cup was once again held in Hochfilzen. Prangl supported the broadcaster ORF with a truck-mounted work platform.
Date:
07.12.2022 – 11.12.2023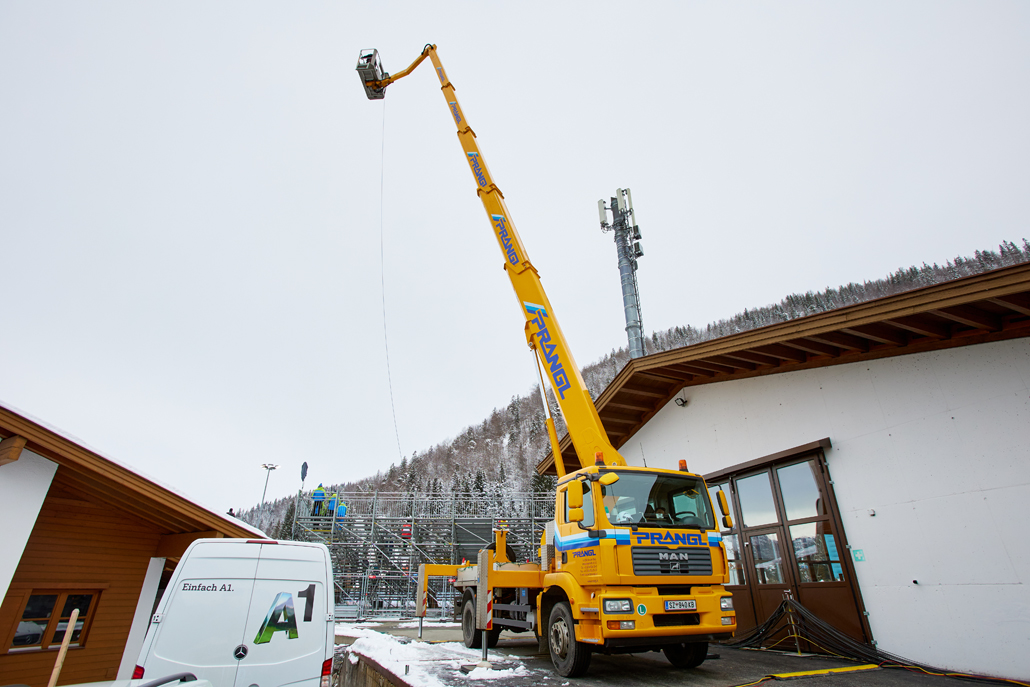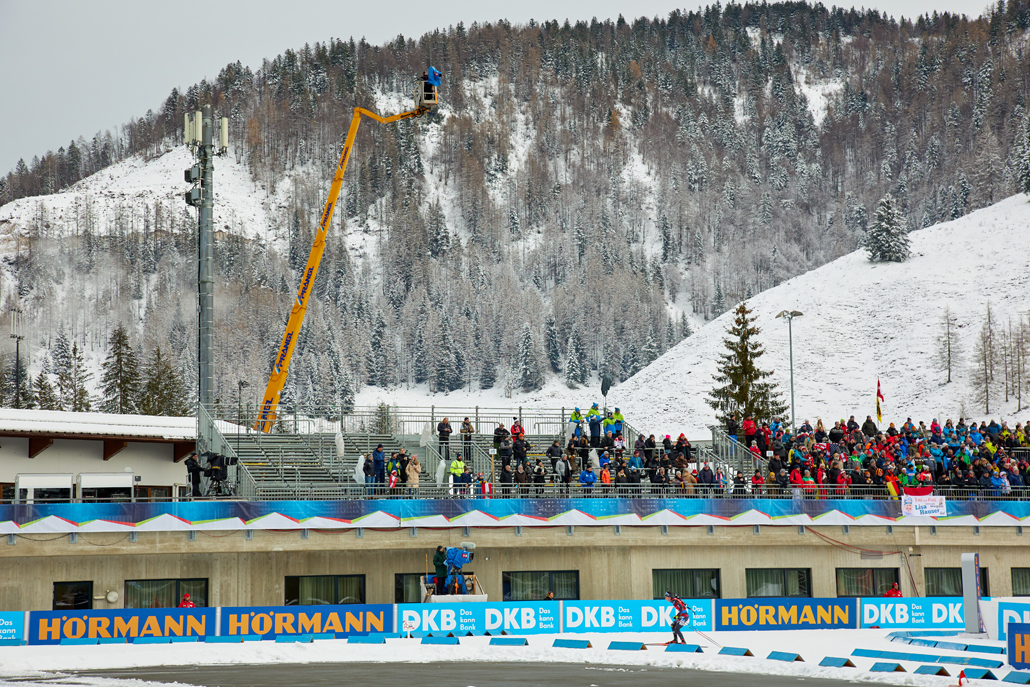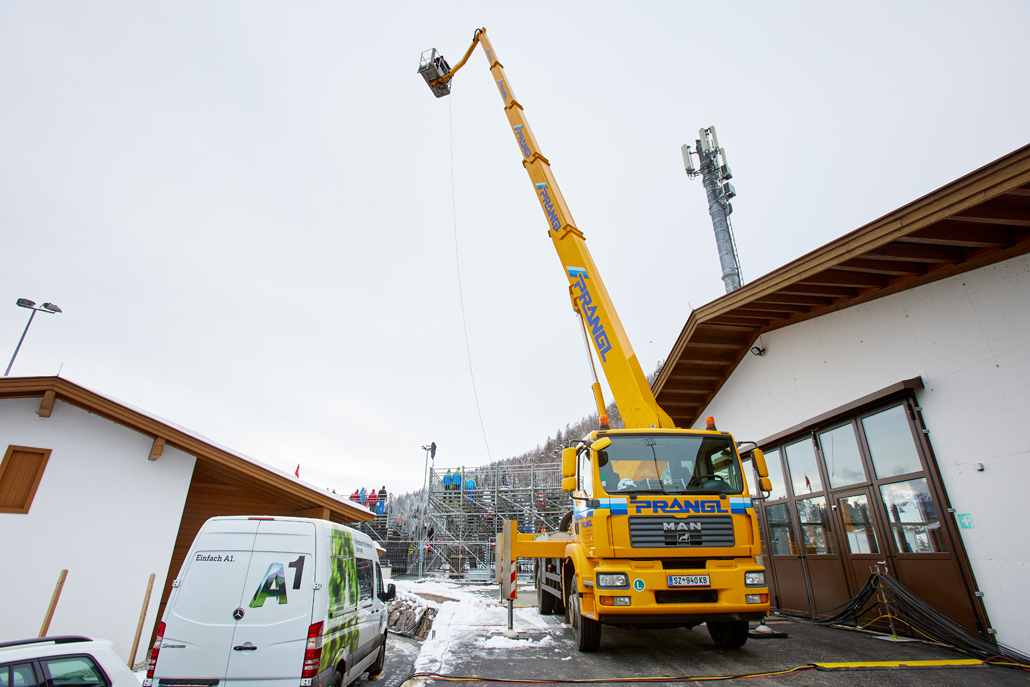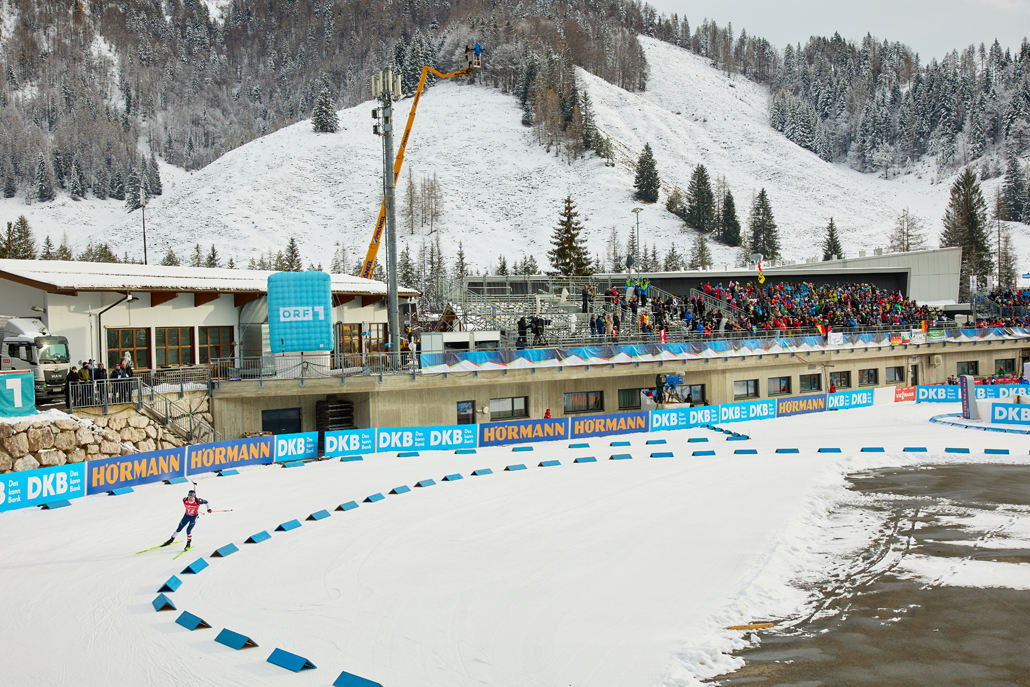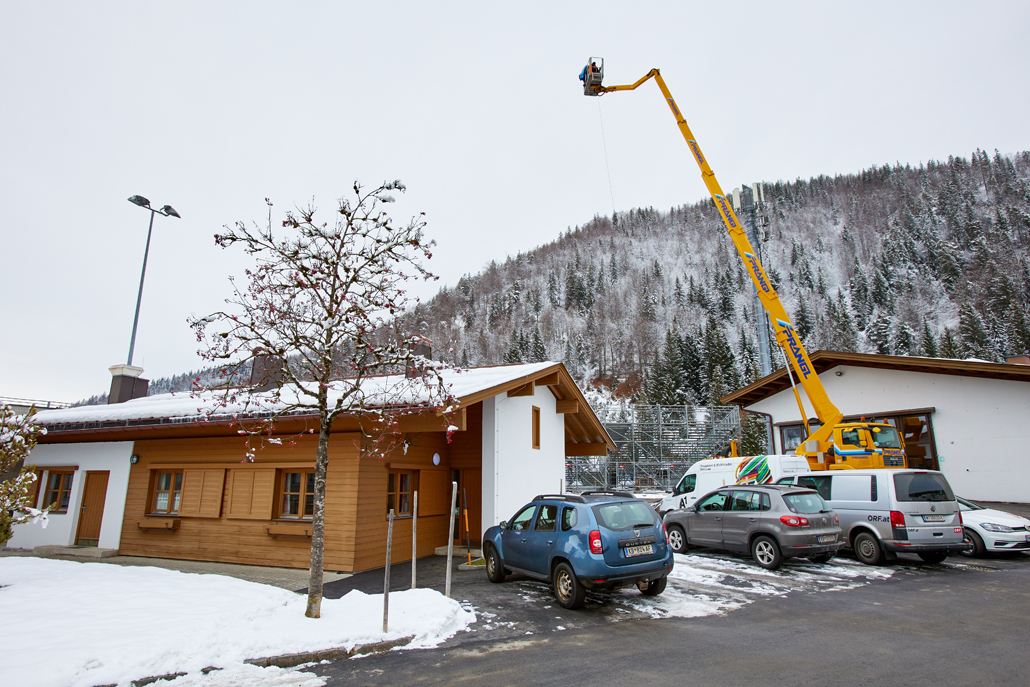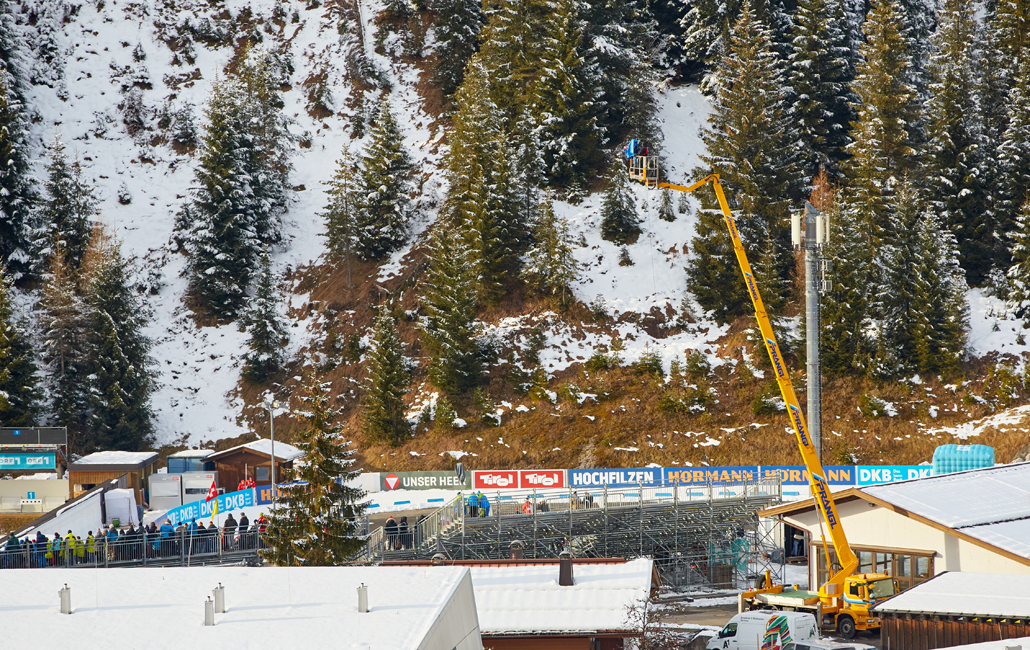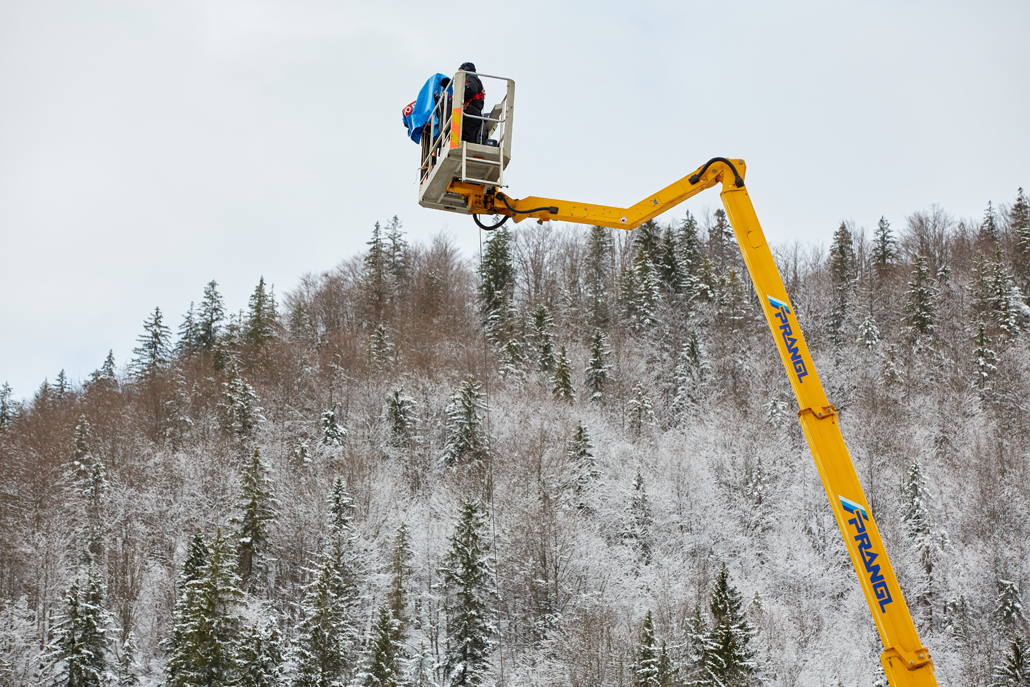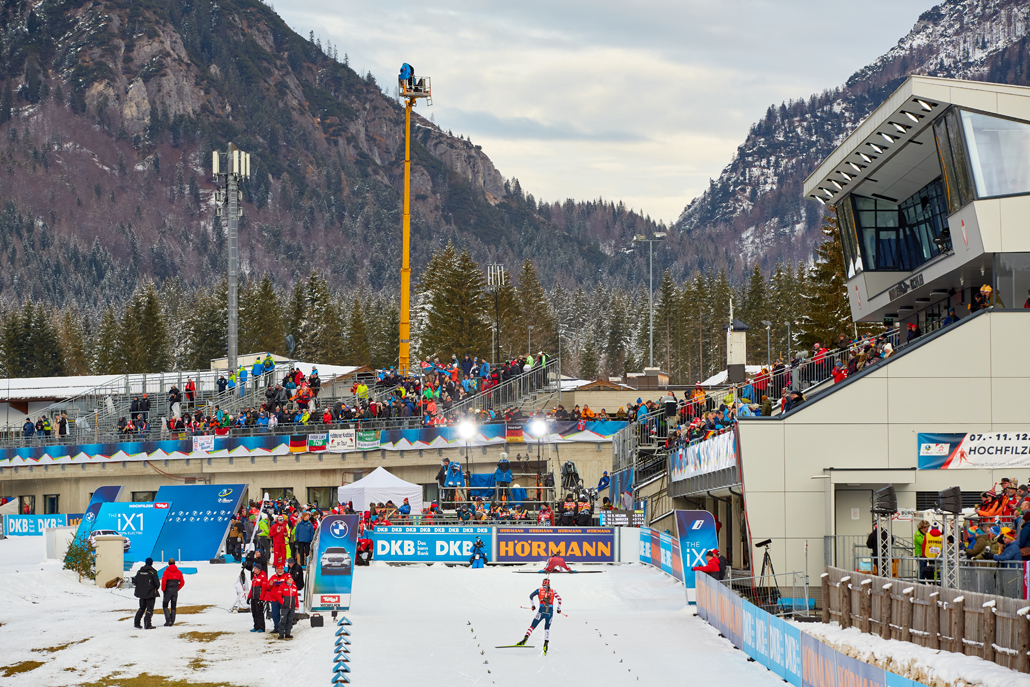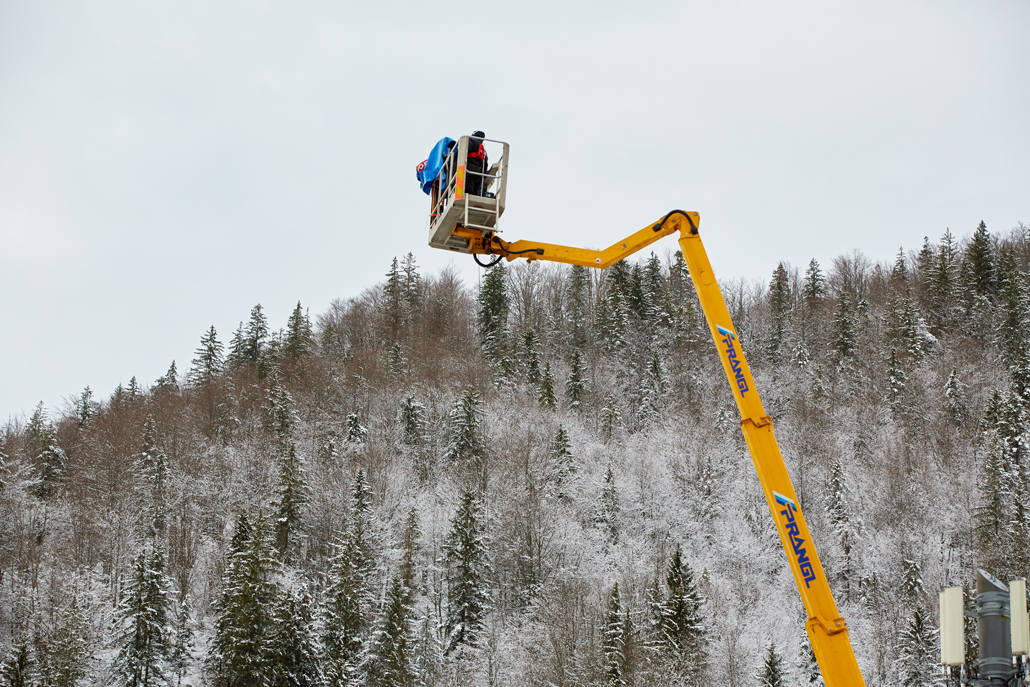 The challenge
Gripping TV broadcast
Top sports performances are almost impossible without perfect preparation. It is equally essential to be well prepared if you want to present these sporting highlights in their best light on television. And that is why broadcaster ORF enlisted the help of Prangl when filming the Biathlon World Cup in Hochfilzen - to provide TV viewers with an even better view of events from a raised camera position.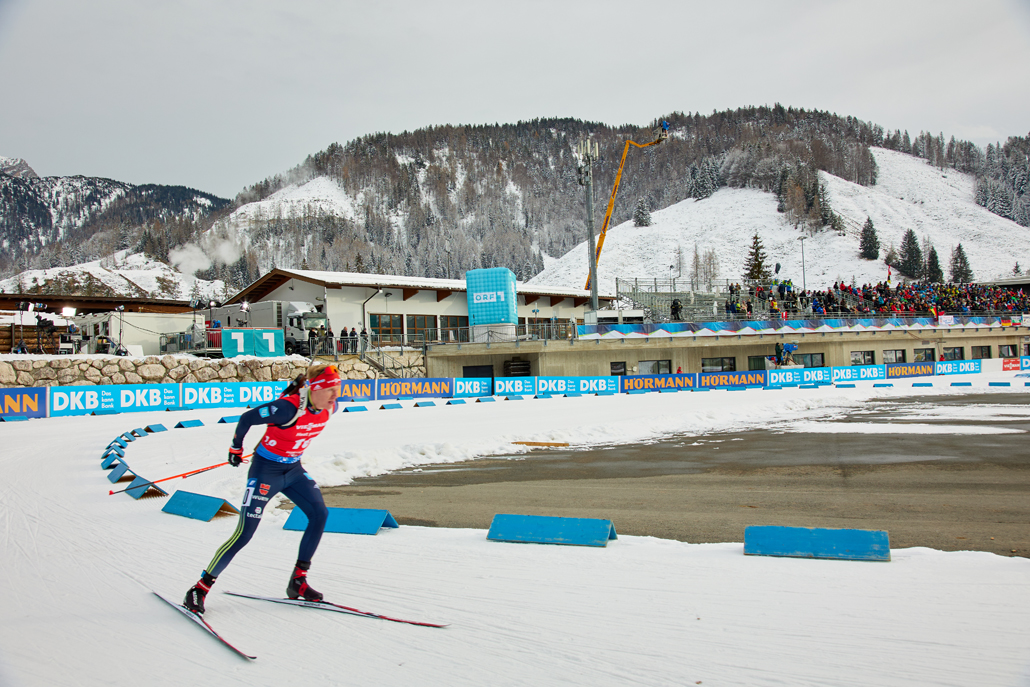 Sporting spectacle in Hochfilzen
Every year in December, the world's elite biathletes come together to compete for the World Cup in Hochfilzen. With its modern stadium, the village in the Pillerseetal - which sits at an altitude of 1000 m - is ideally equipped for a sporting spectacle that attracts thousands of fans from near and far. Following a two-year break due to the pandemic, the grandstands were once again open to spectators this year. On the programme were four days of sprint and relay races, as well as pursuit - for both men and women. Around 24,000 fans of the sport gathered along the biathlon course to provide enthusiastic support to the athletes.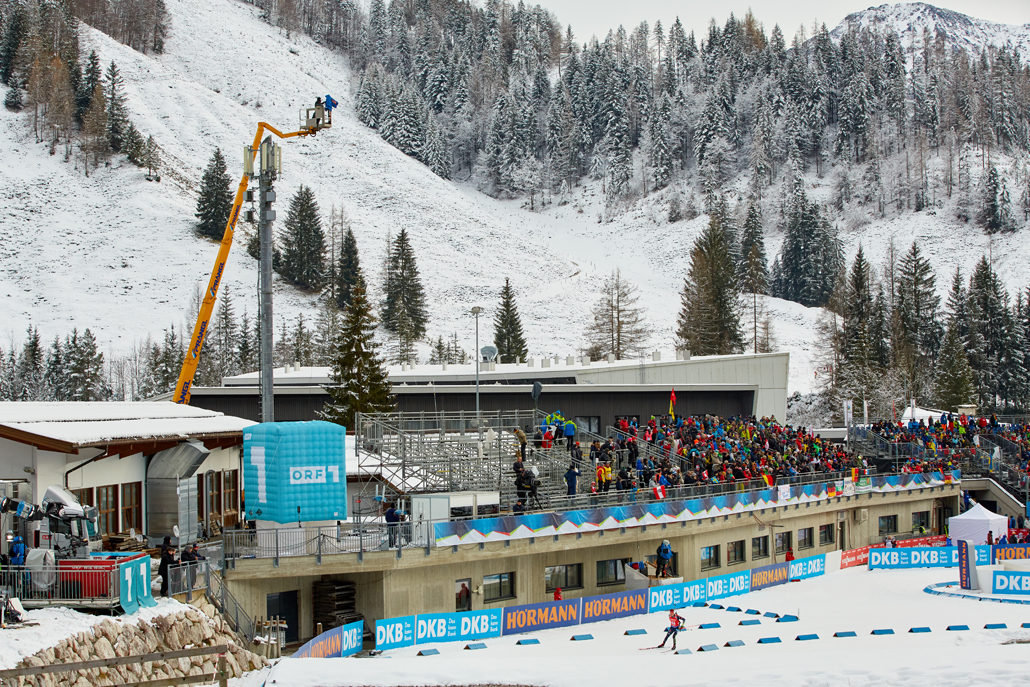 Camera positioned on truck-mounted work platform
Of course, not all biathlon fans were able to attend the event to support their idols and experience the atmosphere inside the stadium. The TV broadcasts by ORF are a gripping alternative and allow audiences to experience this great sporting event from the comfort of their own homes. To provide the best possible view of the event, one camera position should ideally be elevated above all the others. And that is where the experts from Prangl came in with a truck-mounted work platform. Because truck-mounted work platforms are ideally suited for quick and straightforward use at significant heights.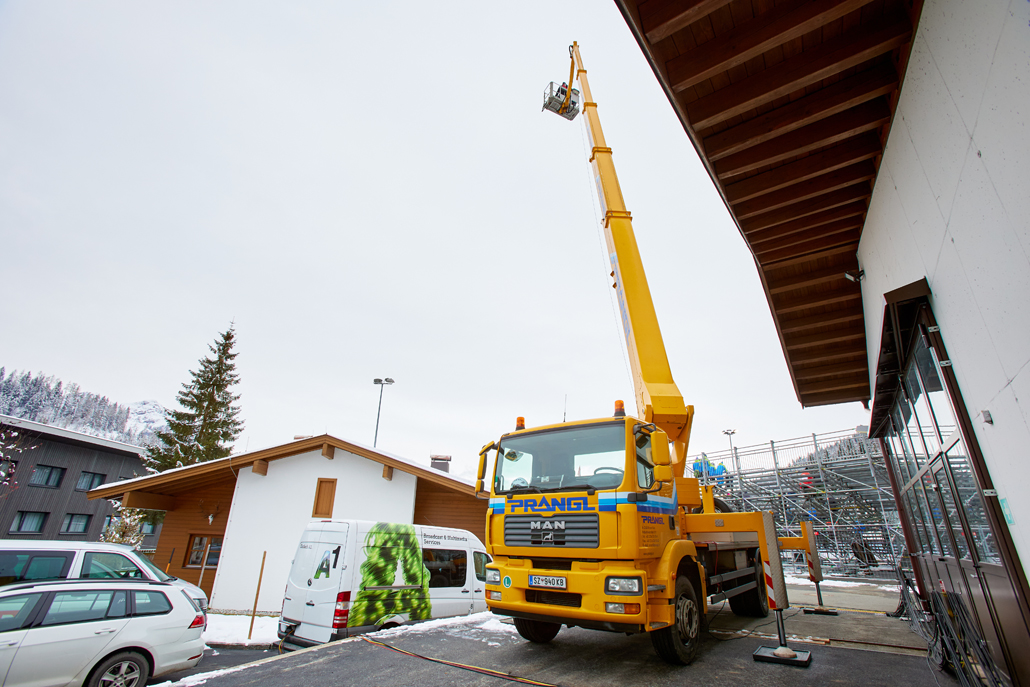 Live on location with Prangl
This event saw a model with a maximum working height of 35 metres and a load-bearing capacity of 350 kilograms put to use. The 1.8 x 0.8 metre work basket provided sufficient space for the cameraman complete with camera and equipment. And so it was that the ORF employee and his equipment were lifted to a height of 28 metres to capture the action from above and broadcast it live. The aerial work platform itself was cleverly positioned between buildings, despite the limited space. The cameraman and Prangl aerial work platform did their jobs to everyone's fullest satisfaction.

Our strength does not come from winning - our strength moves your world.
Working platform operator