October 2019
Bypass
The new Linz bypass bridges are coming together! Prangl is there in the middle.
Date:
12/10/2019 – 13/10/2019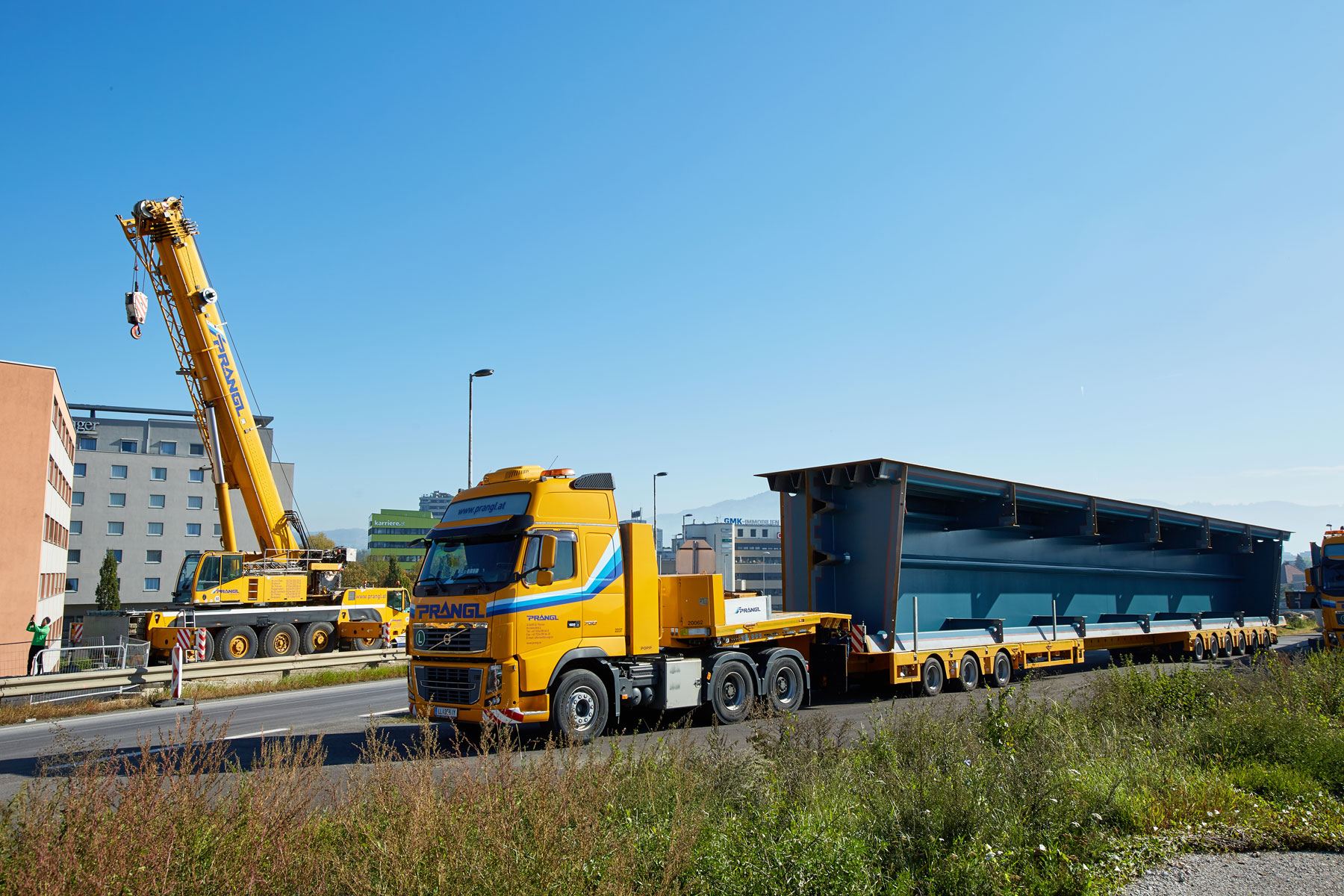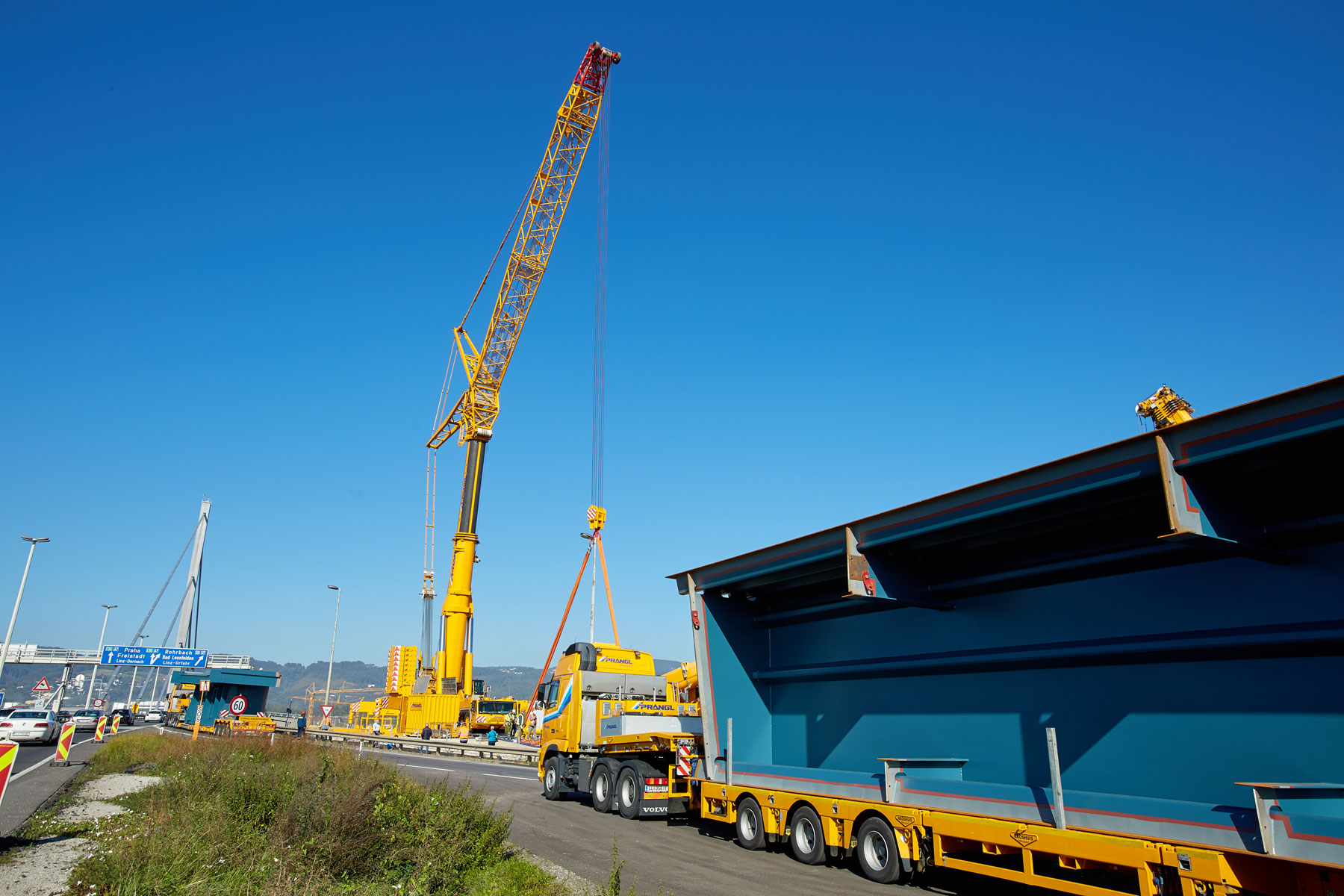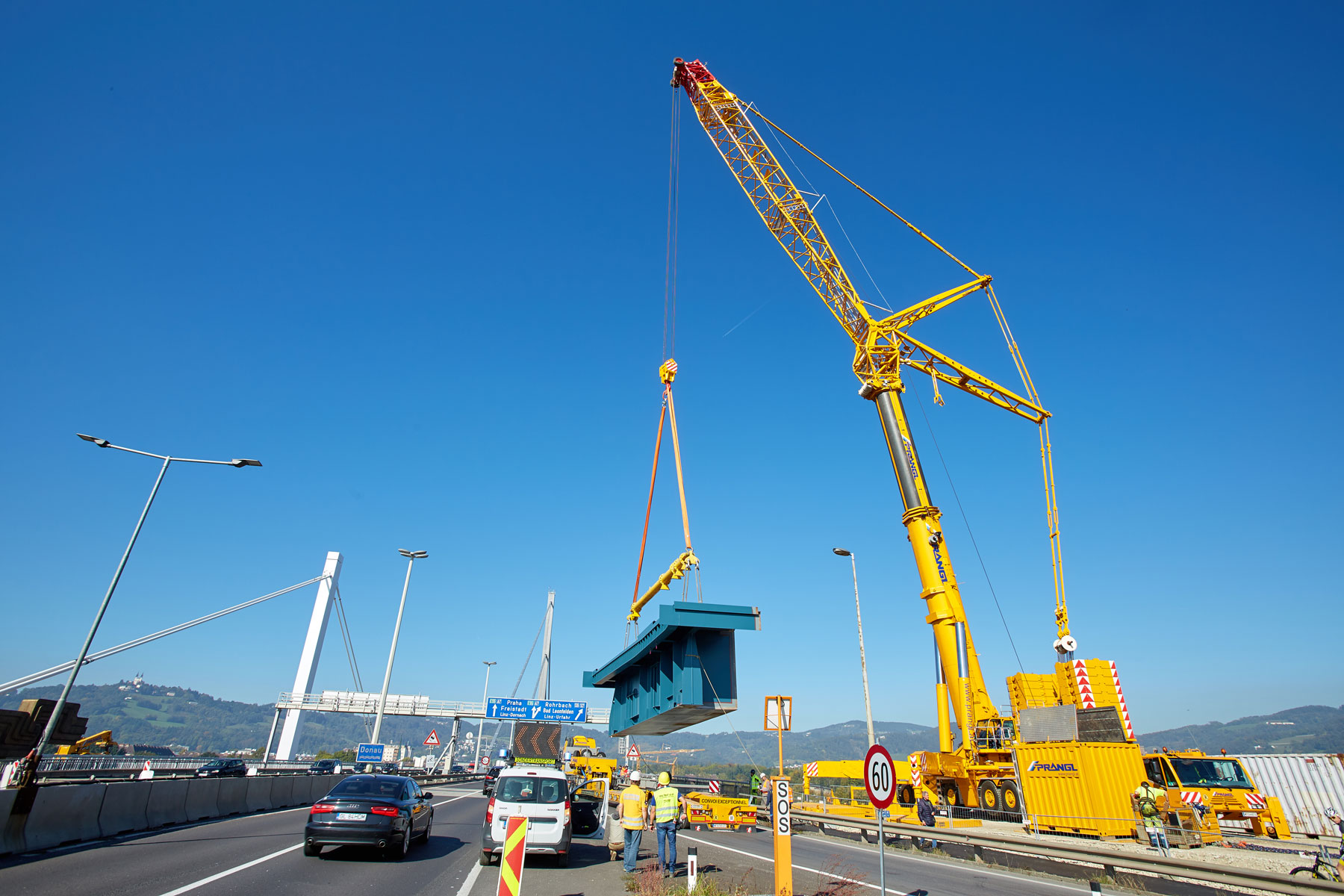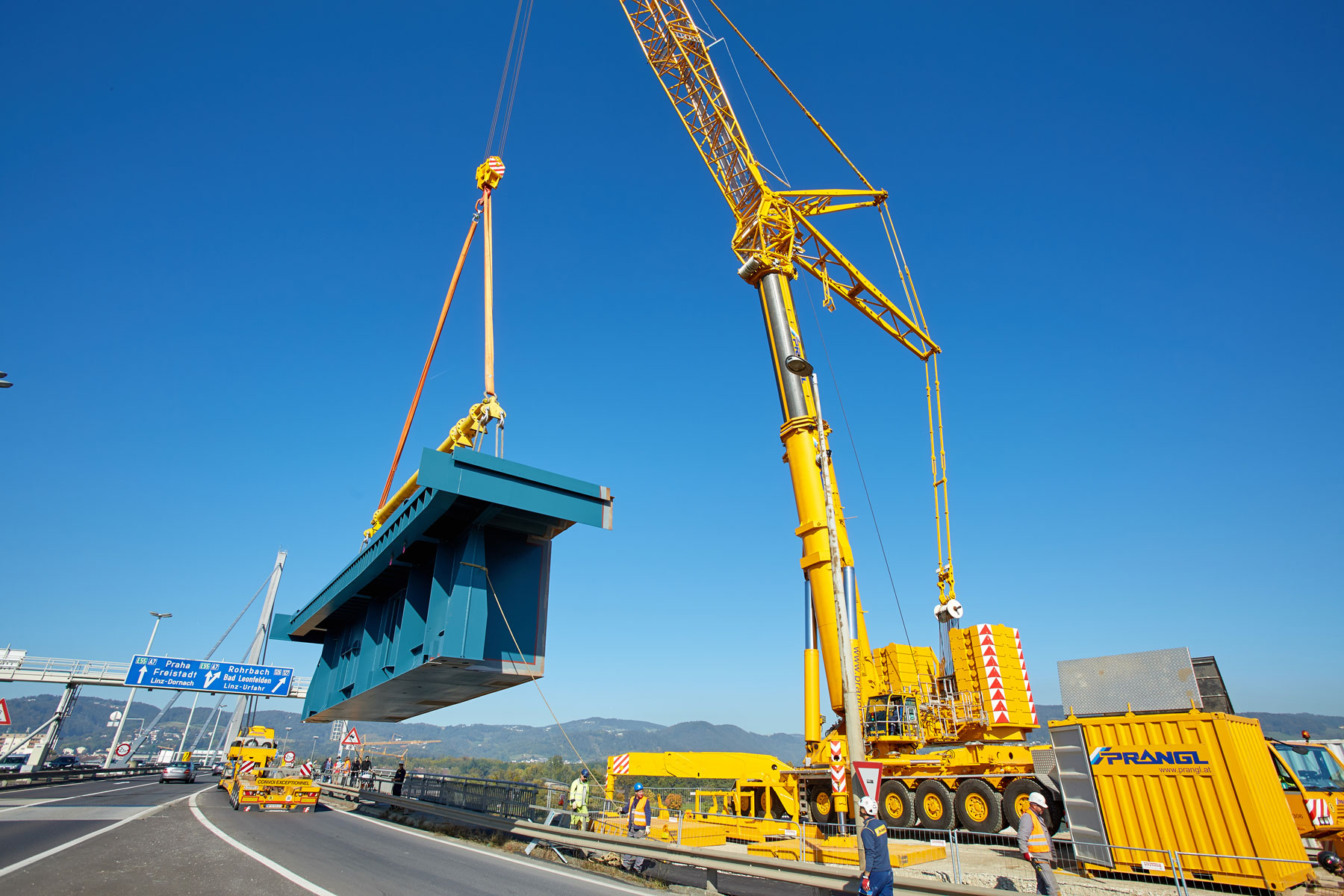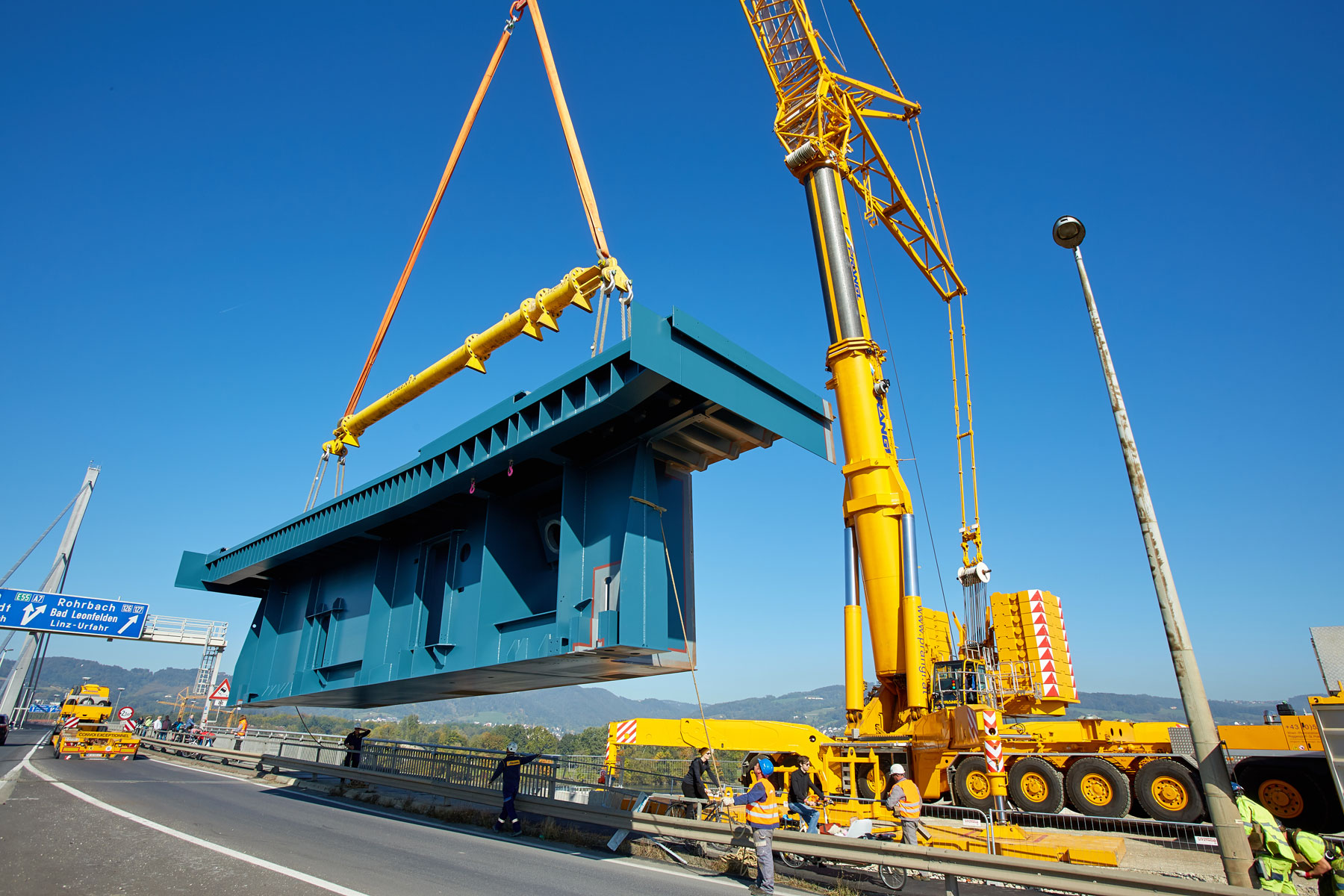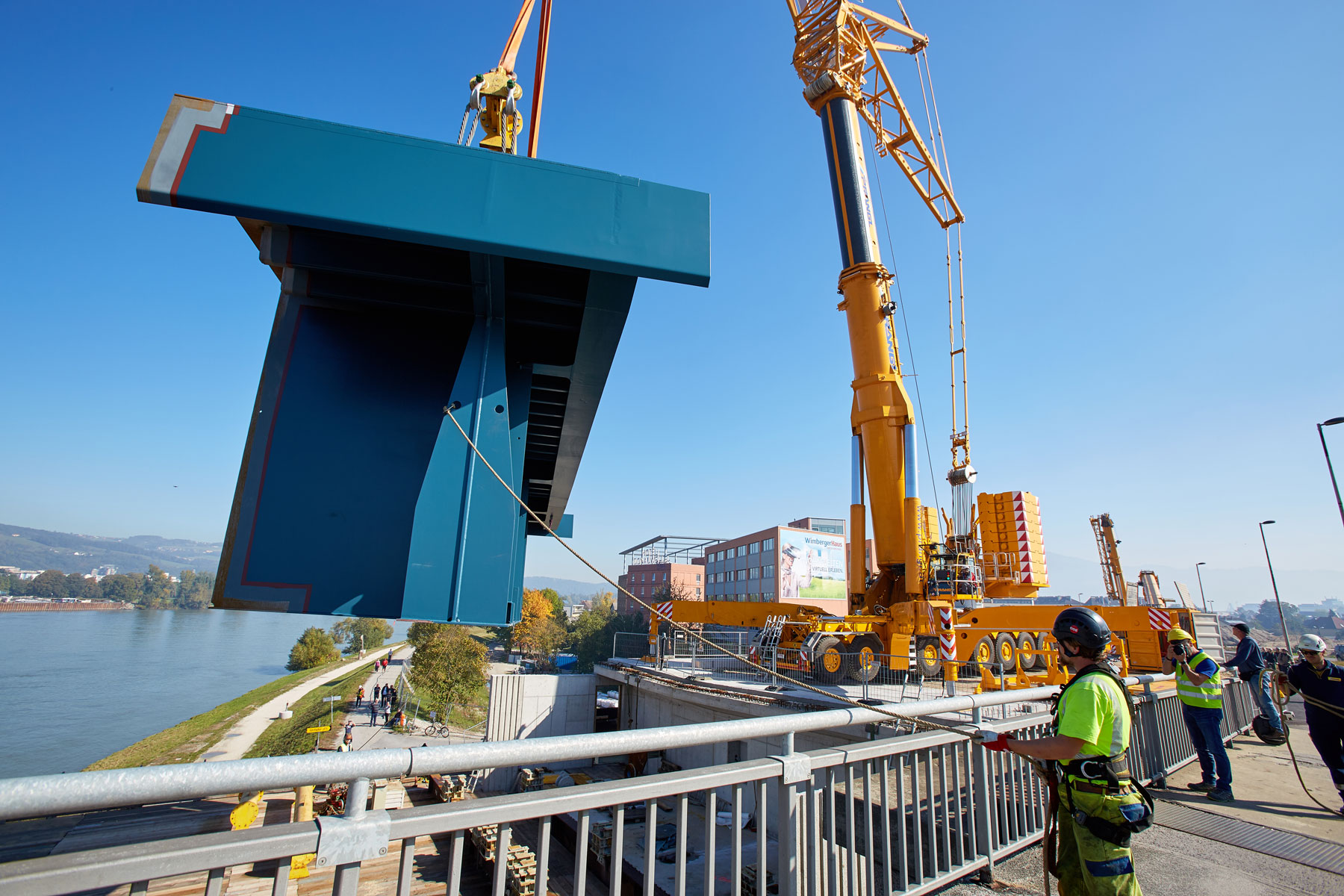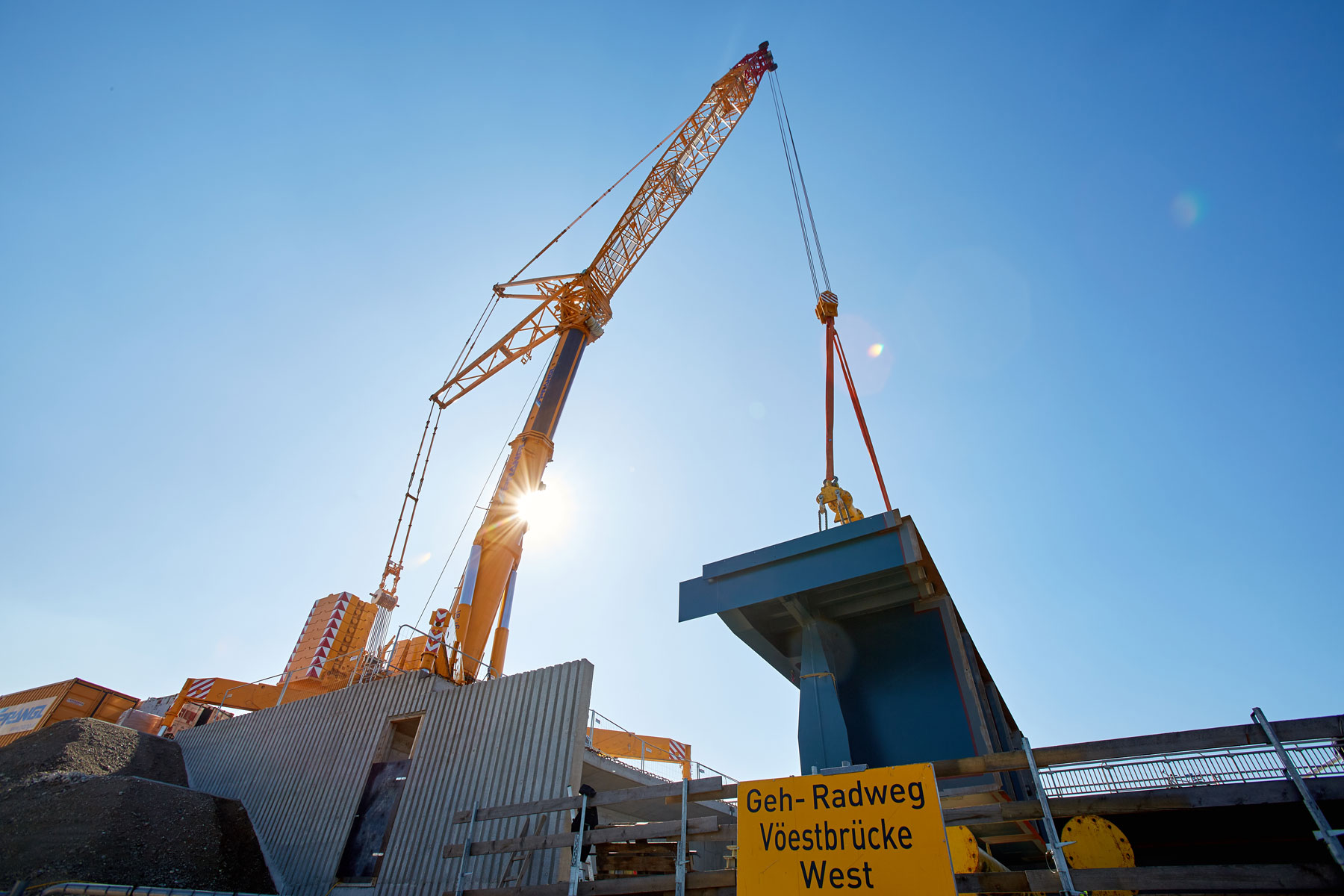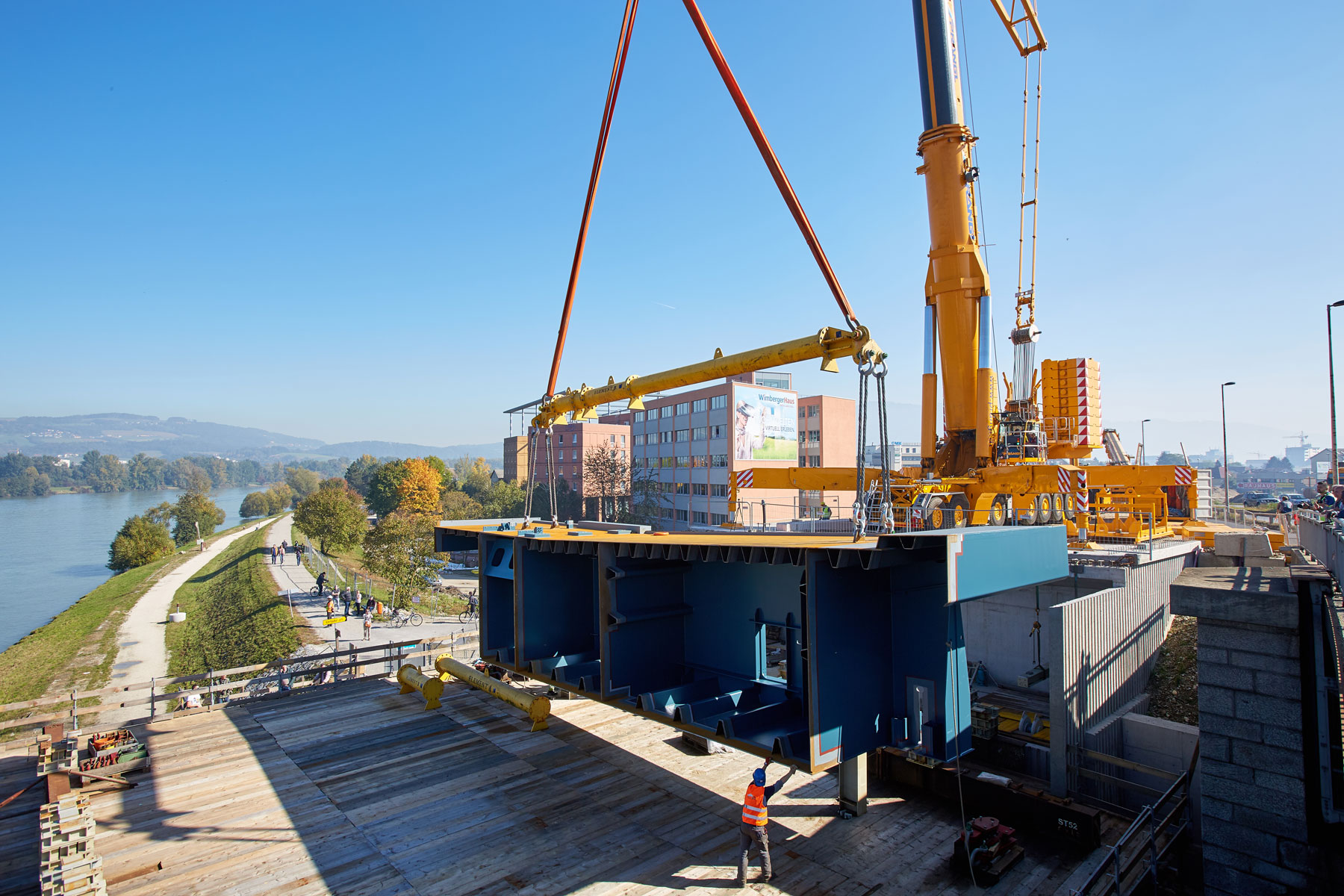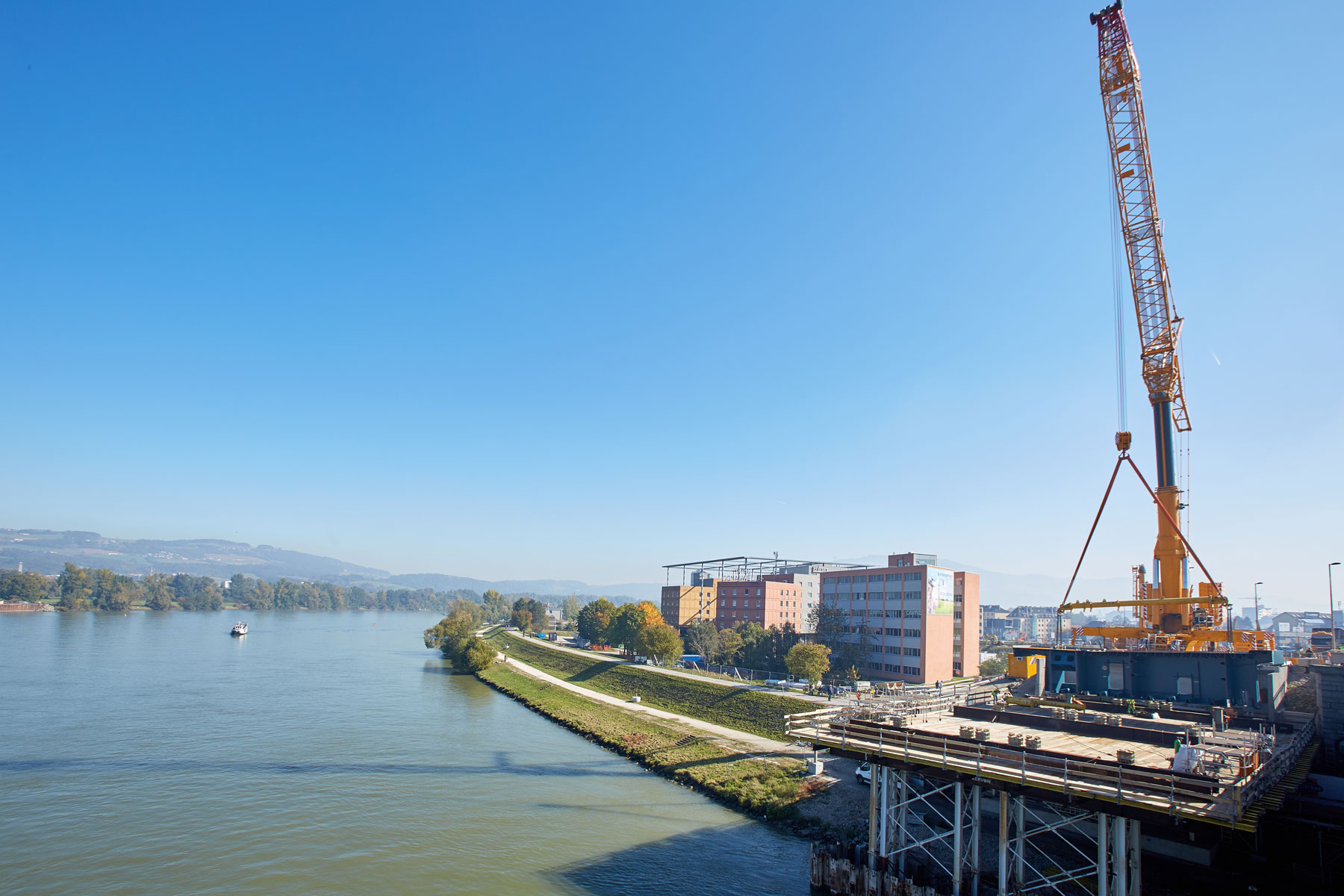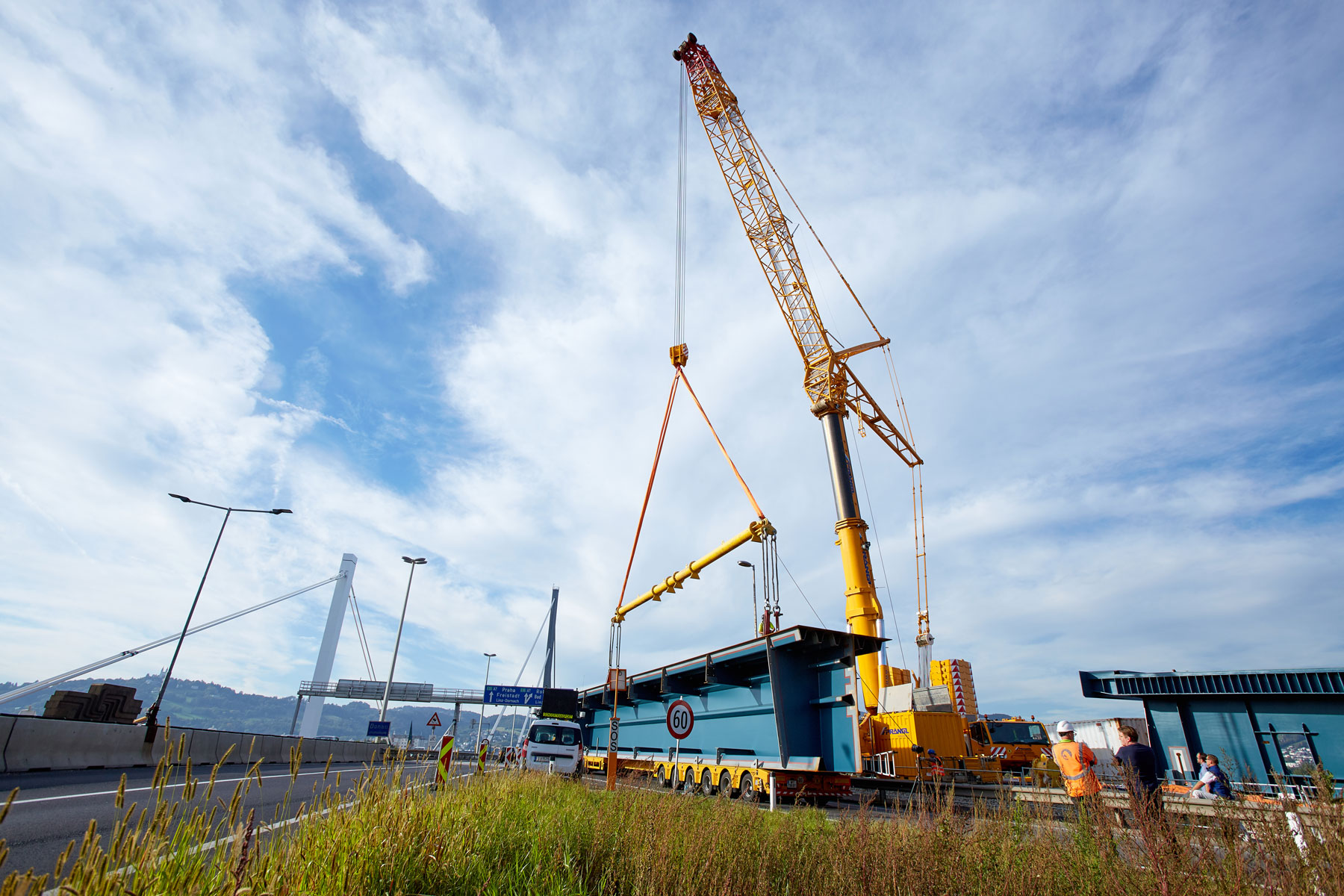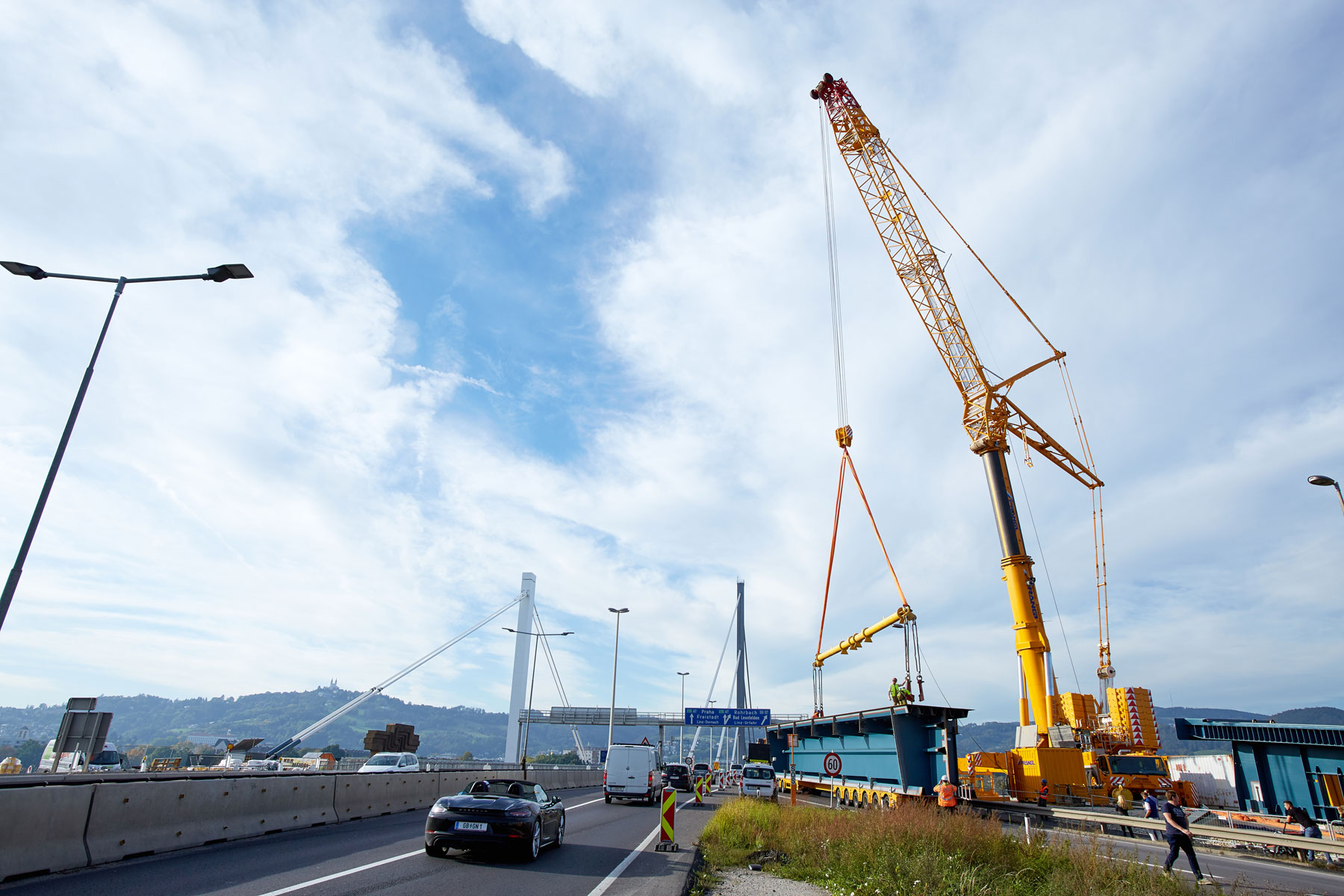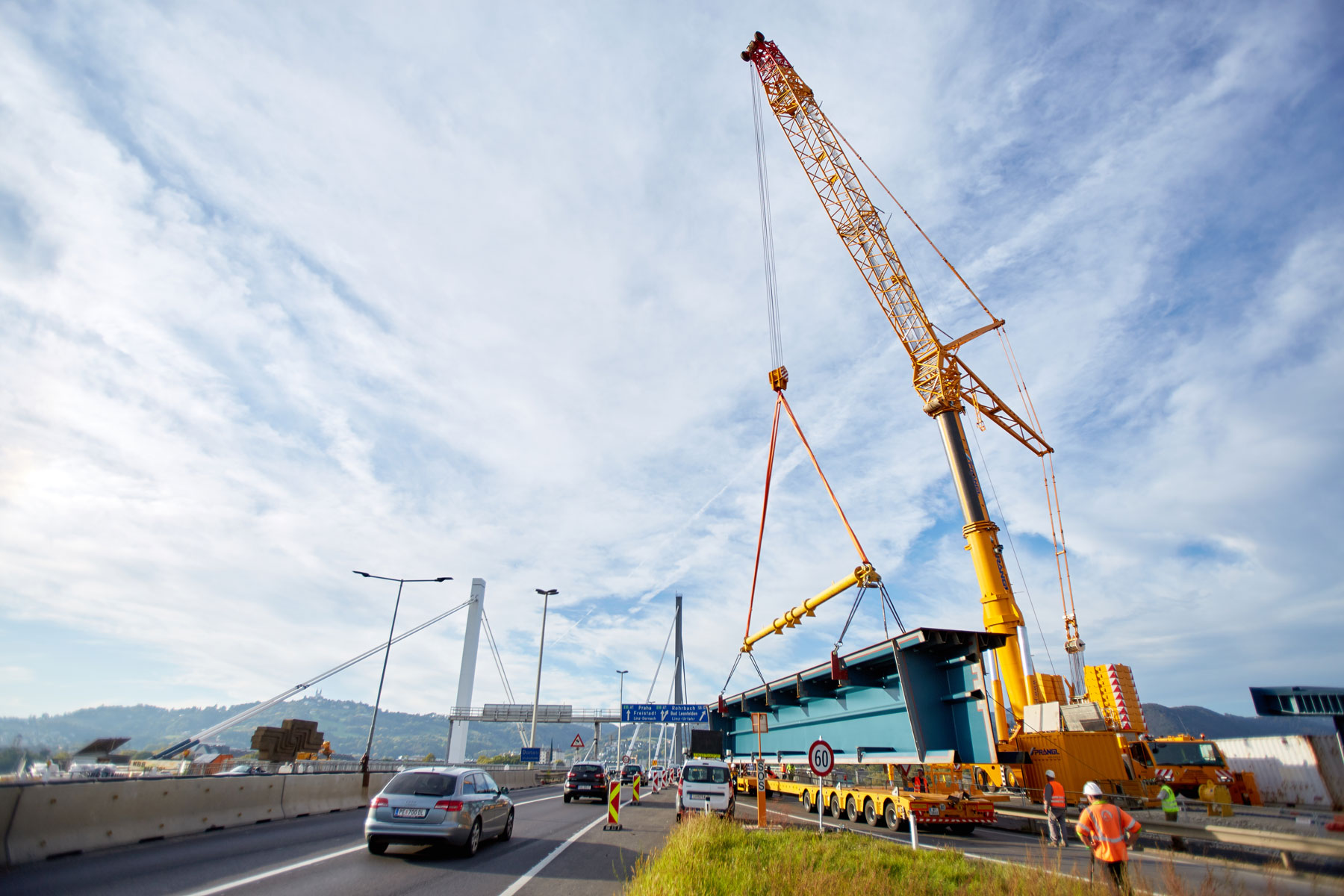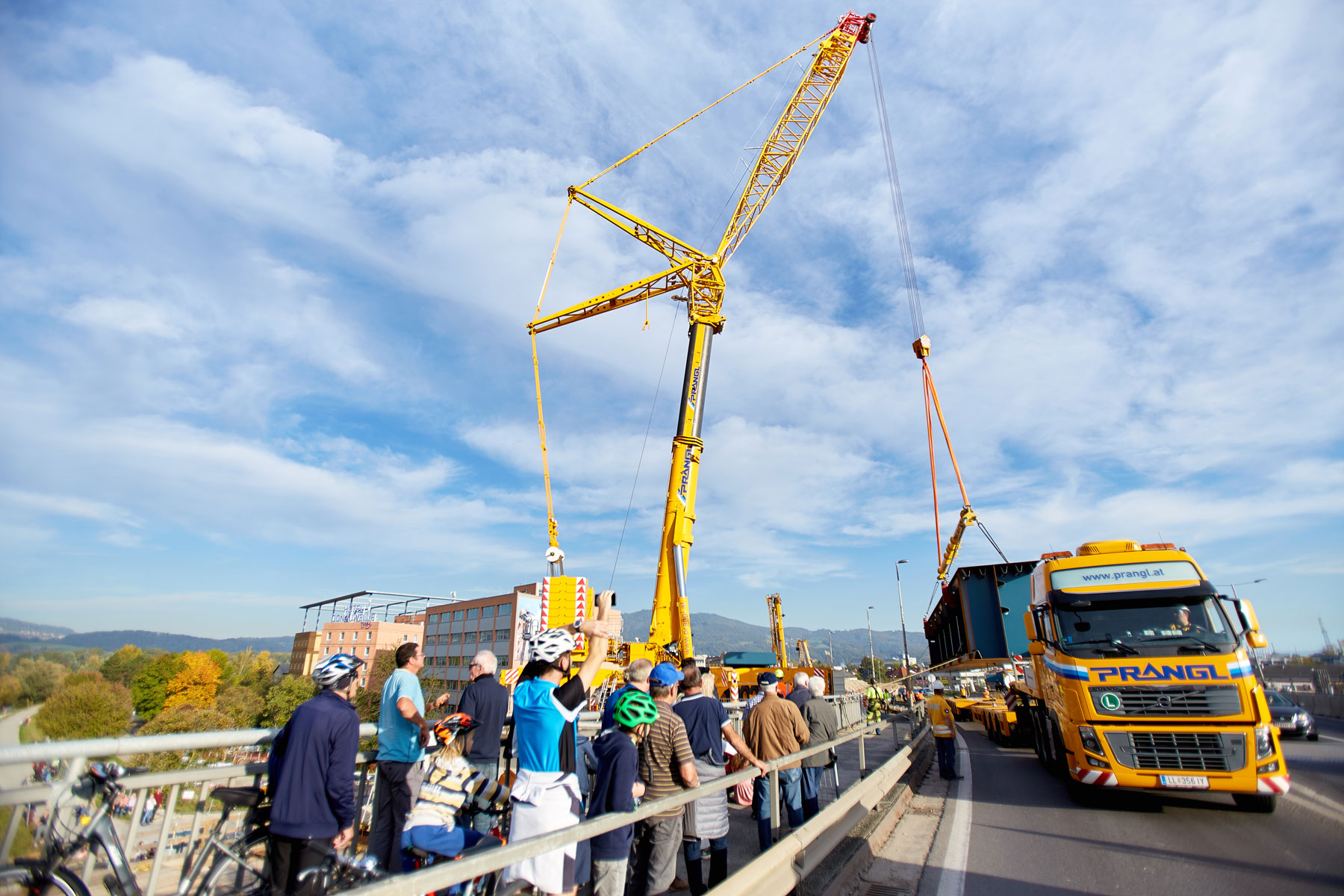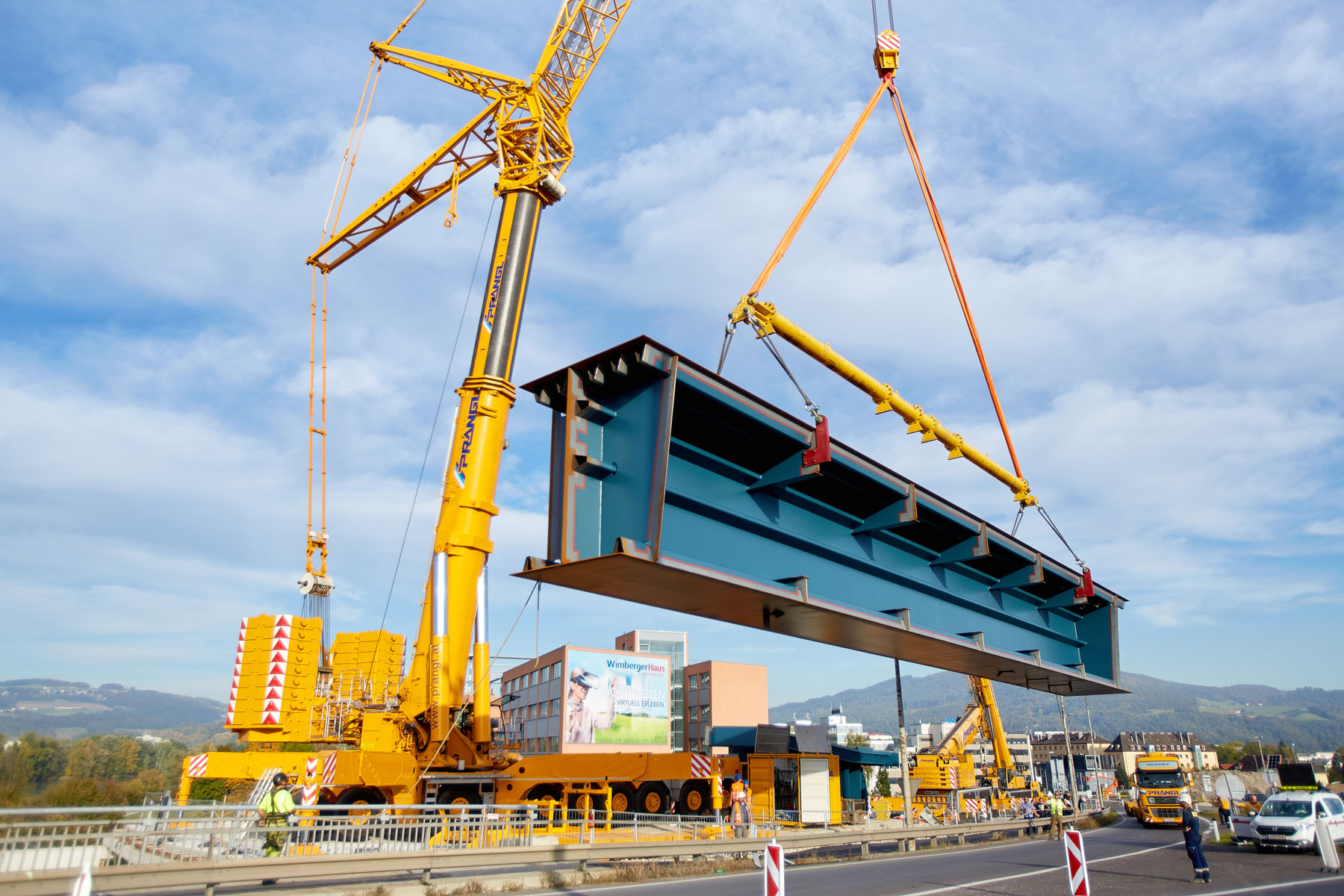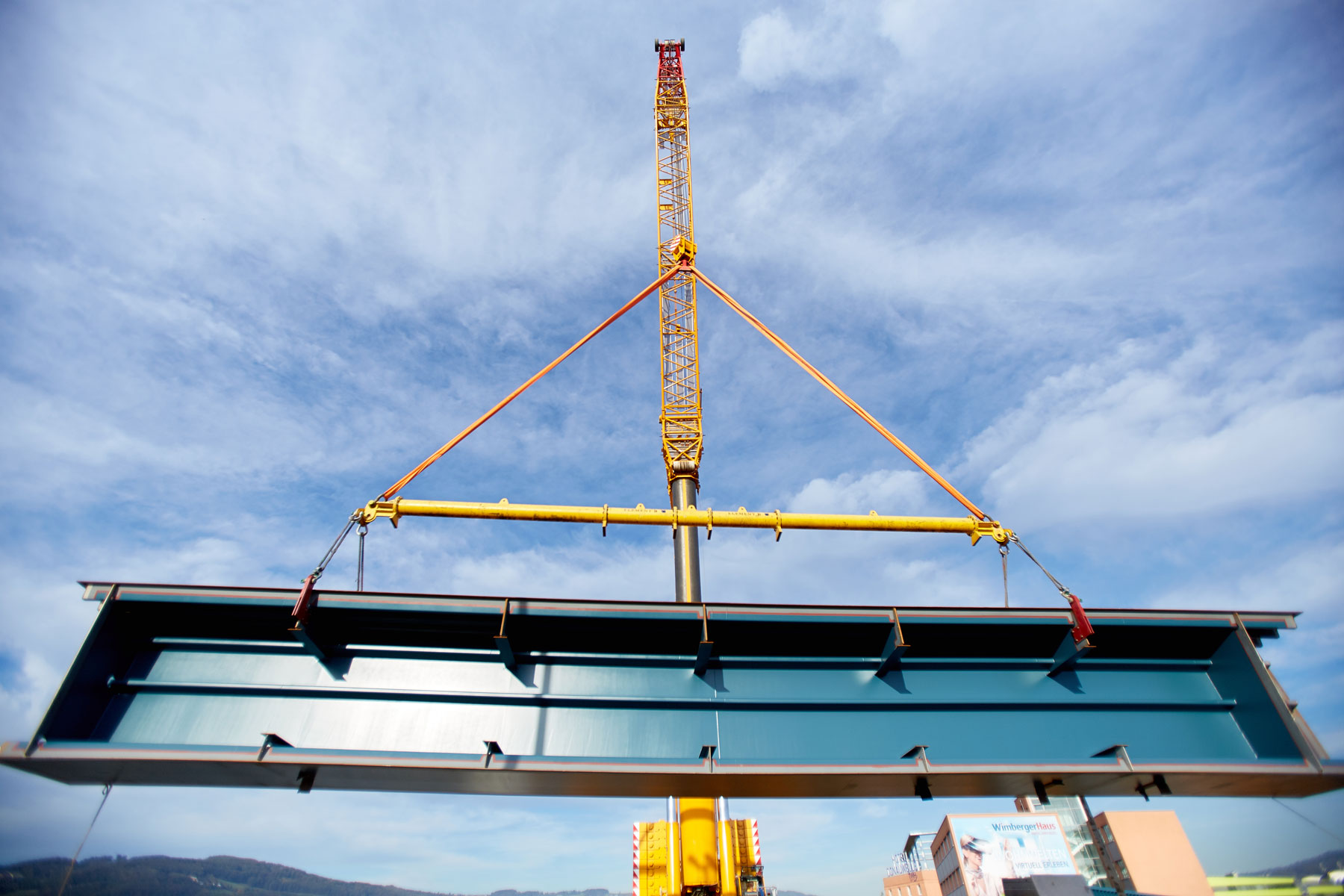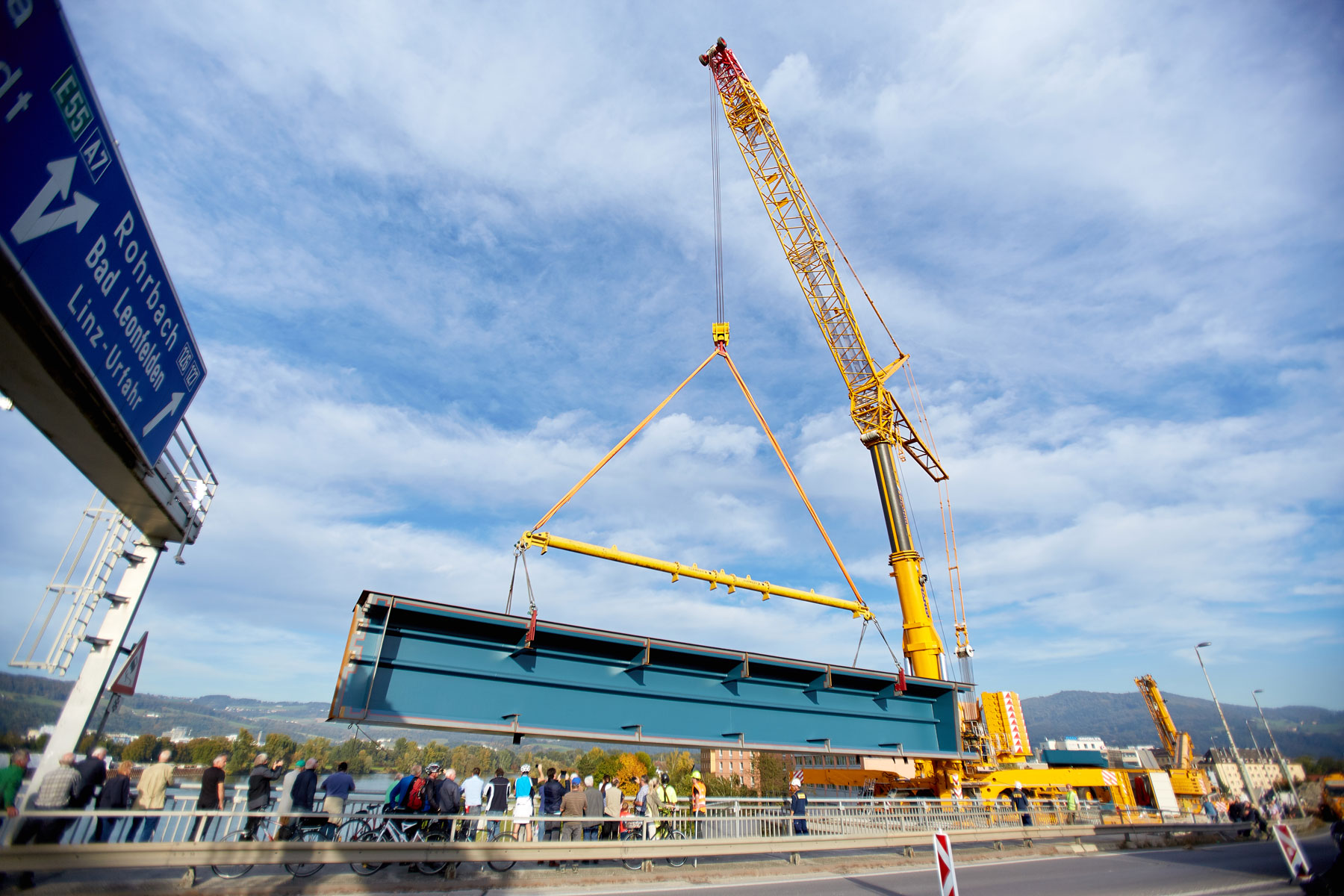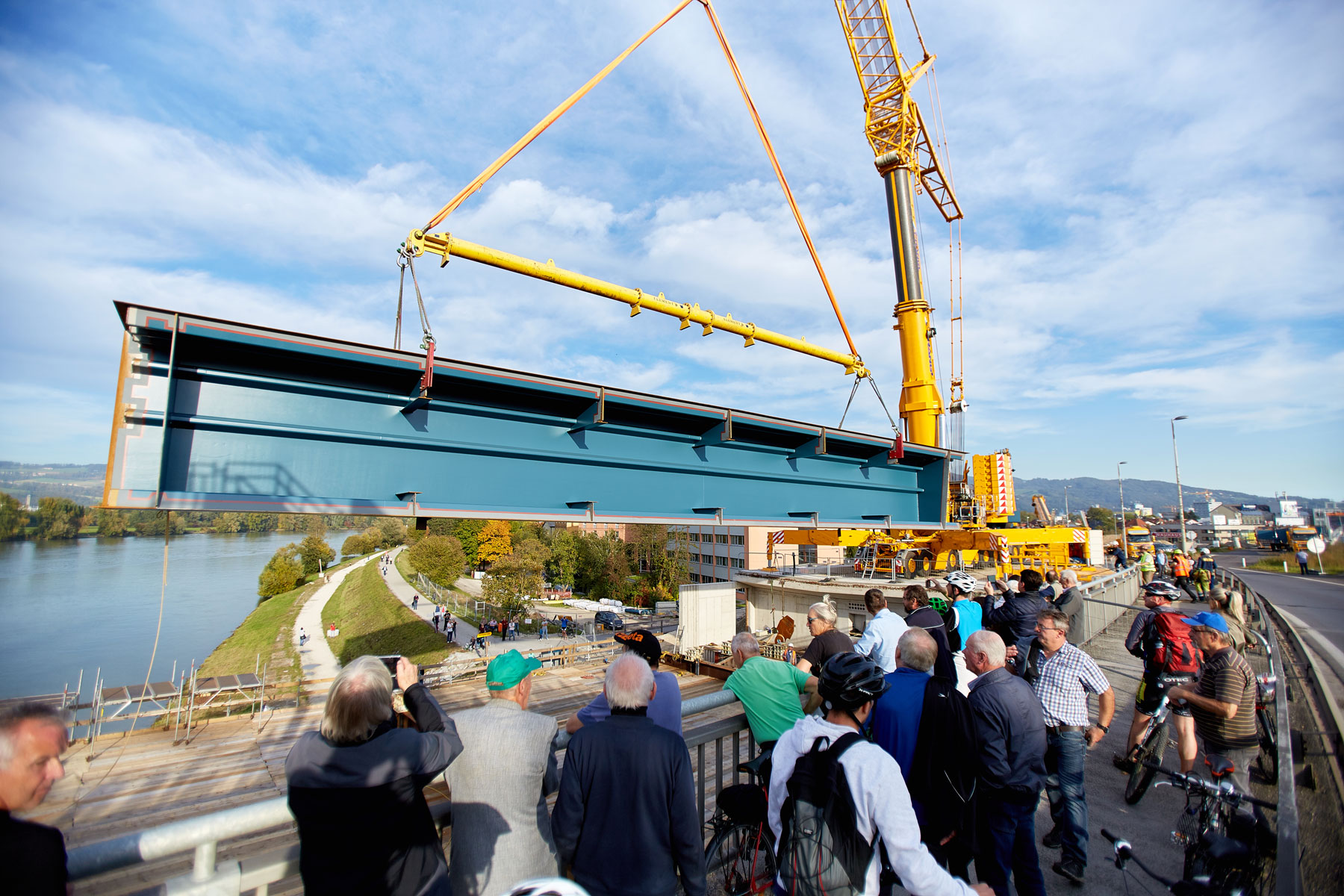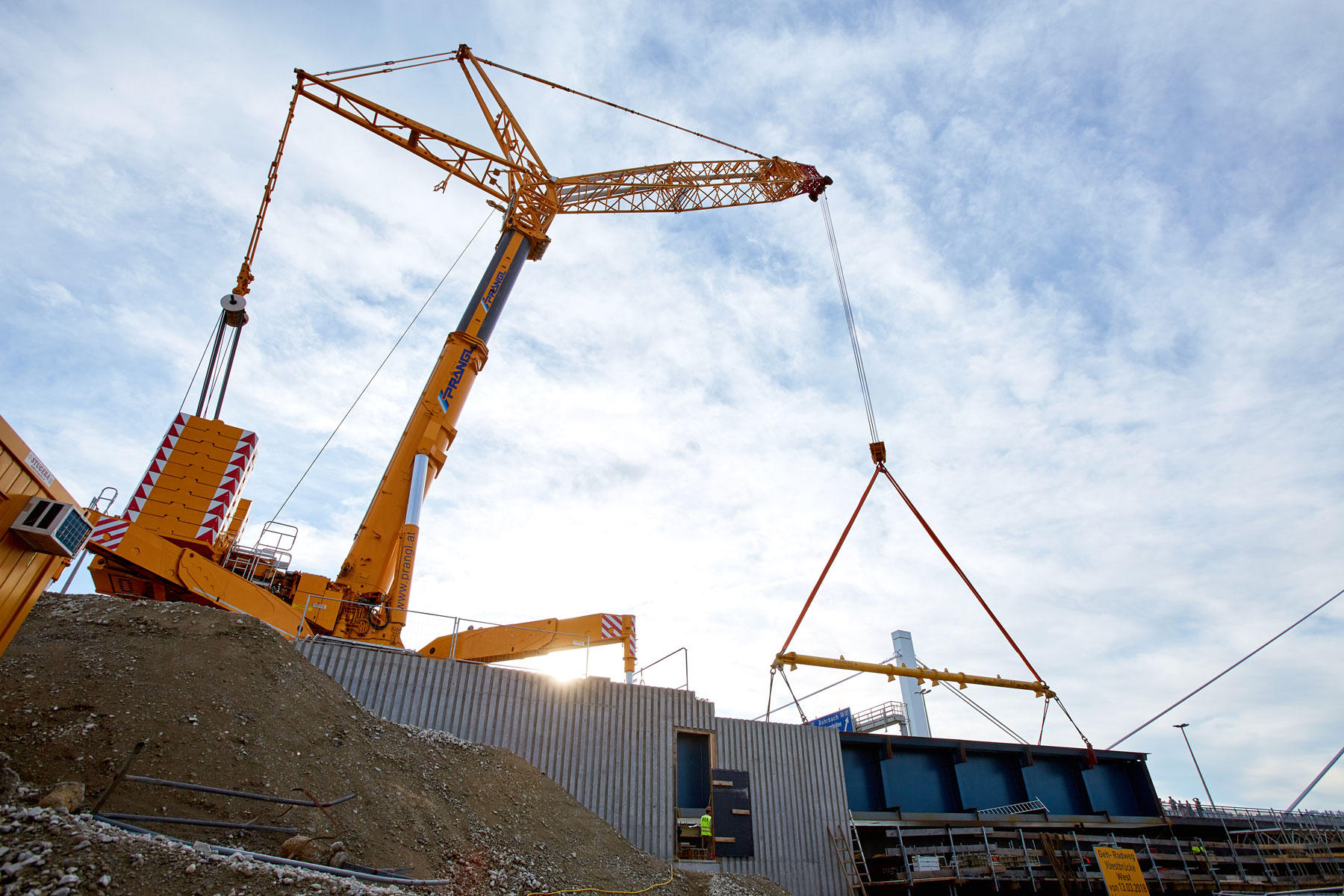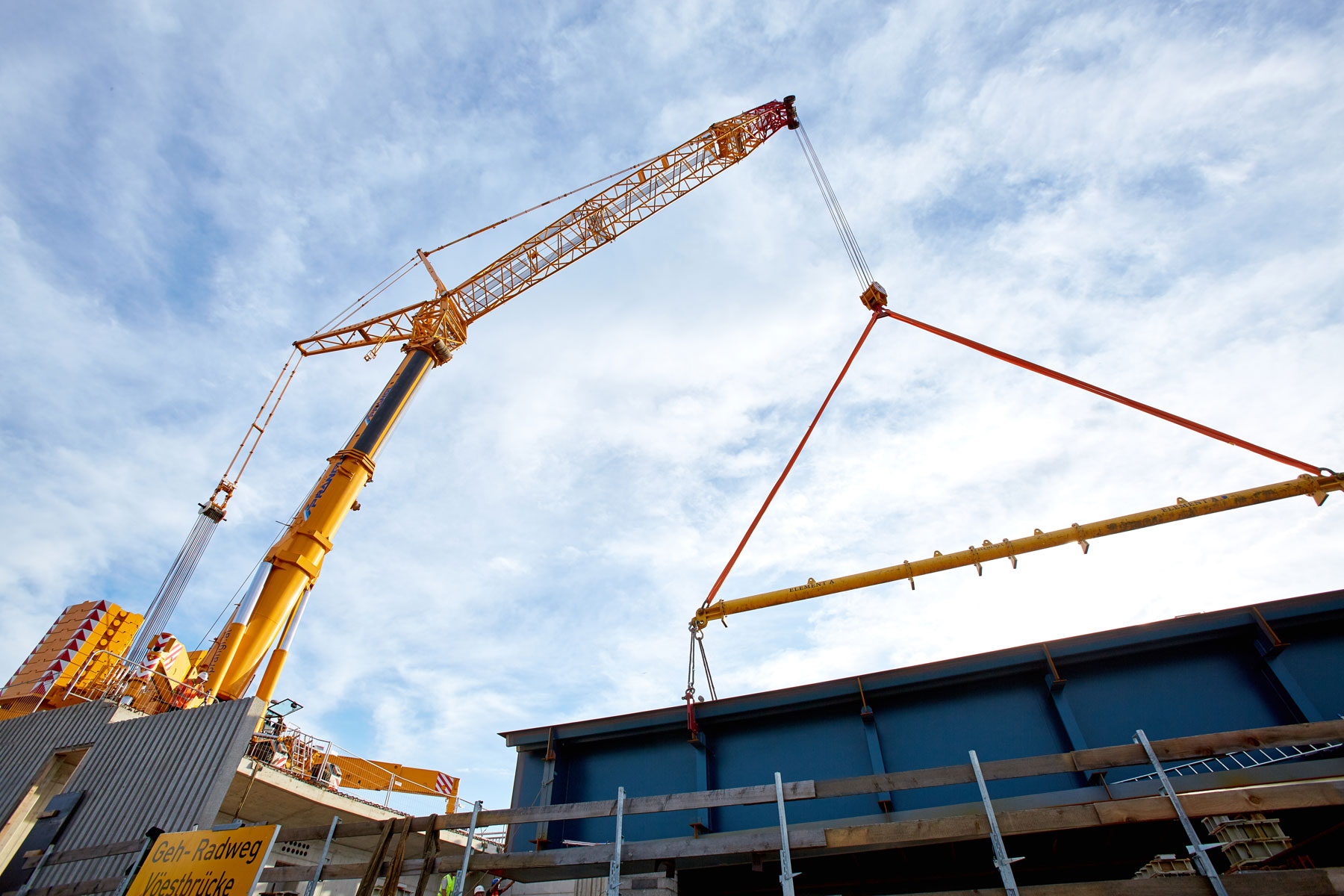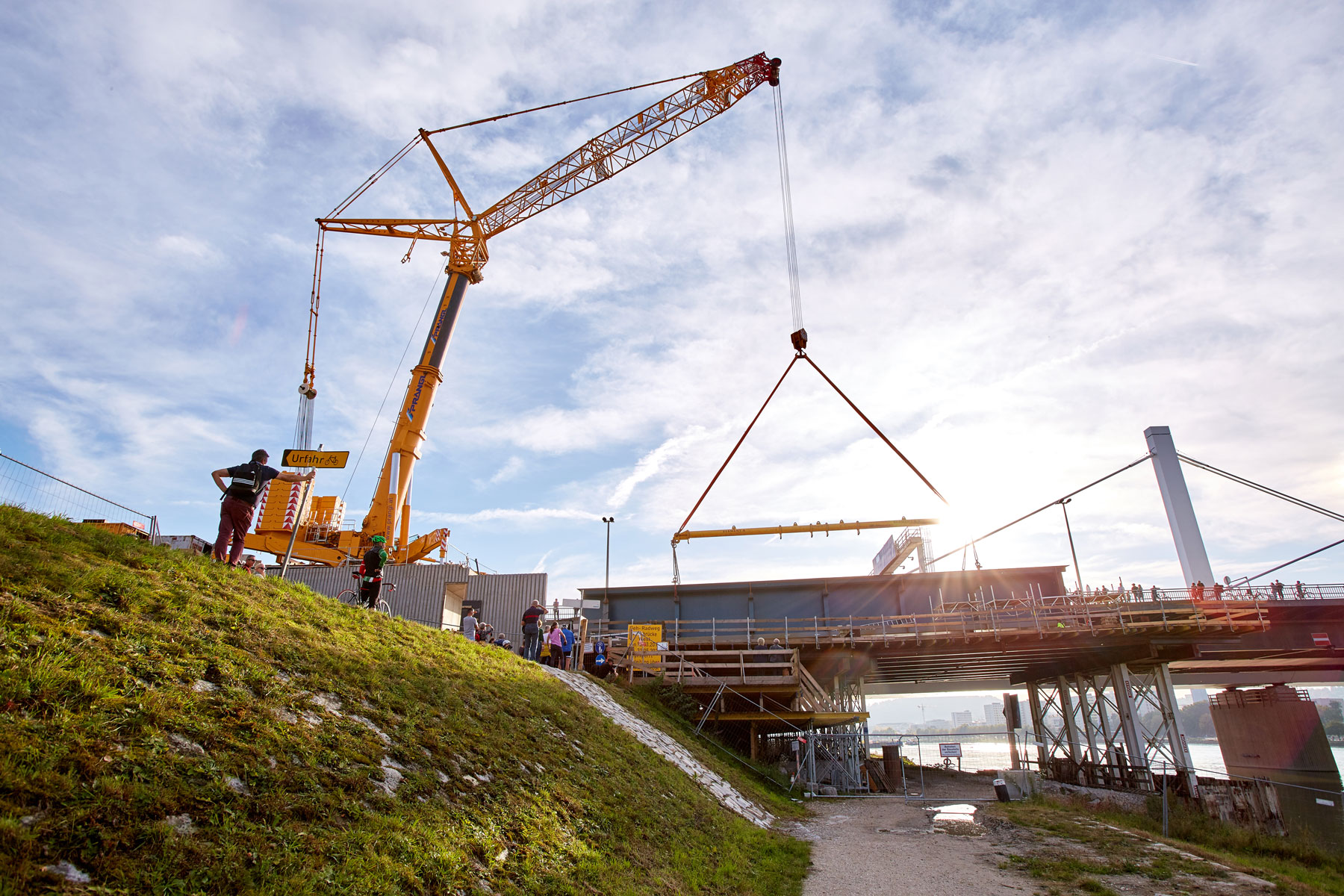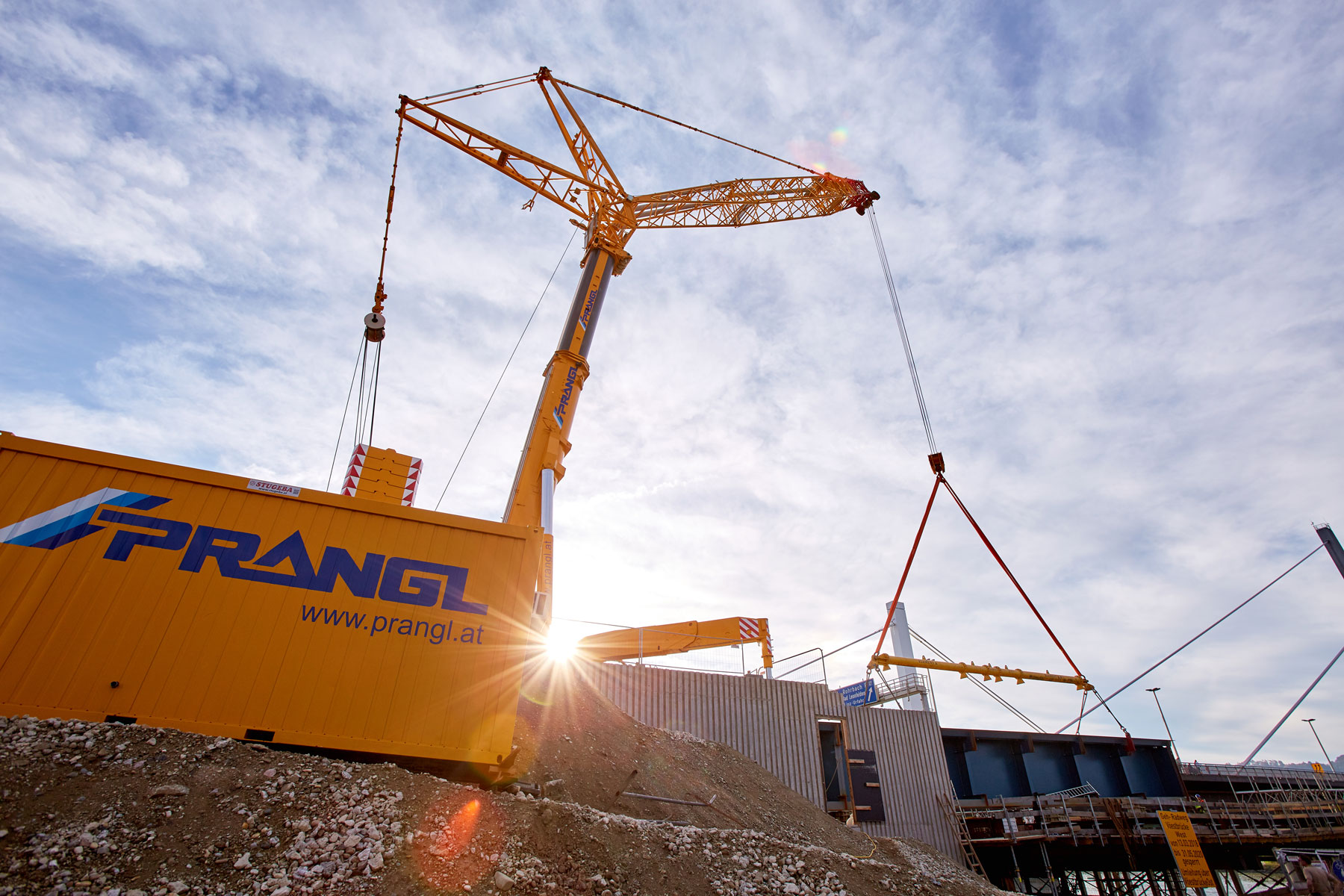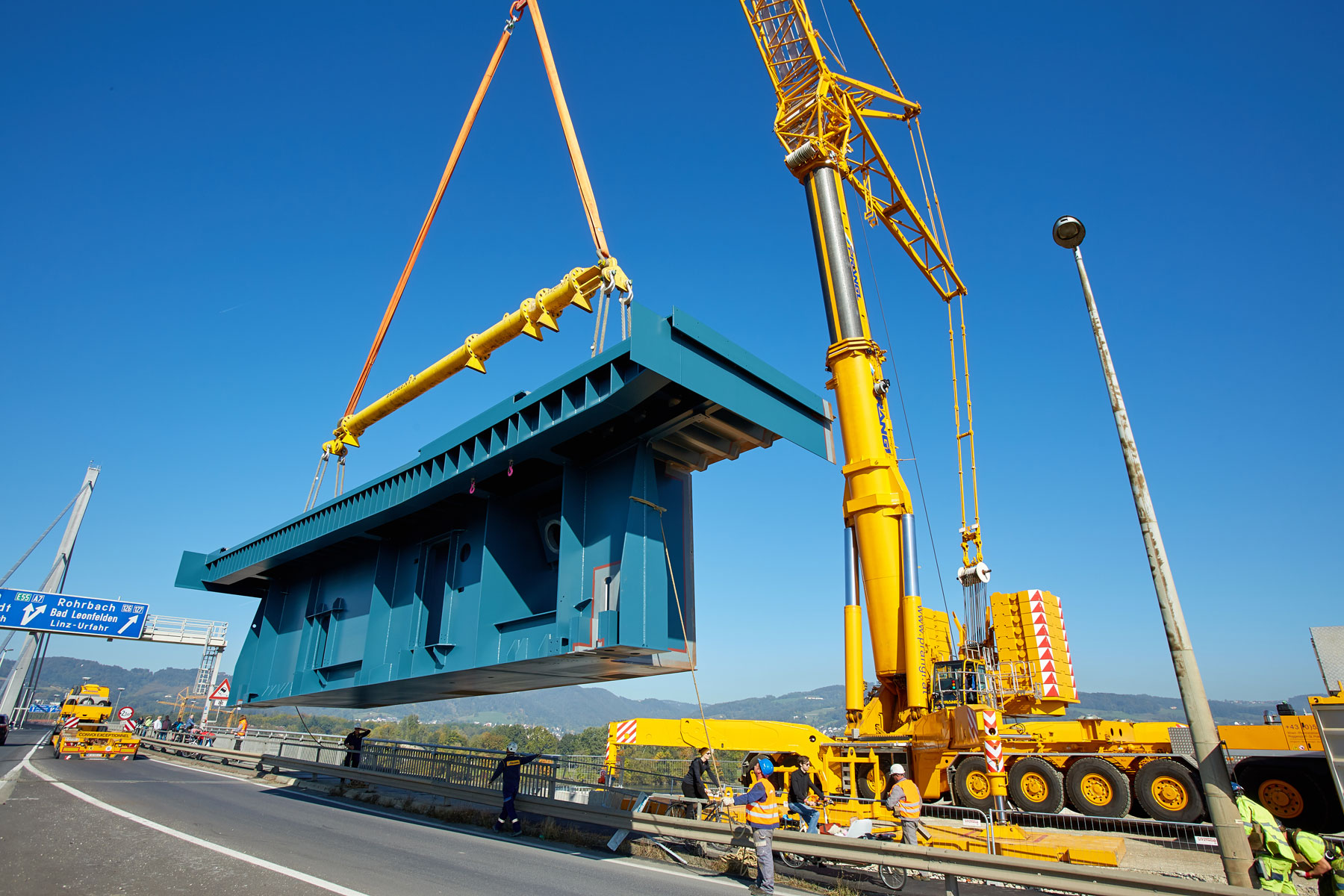 The challenge
Voestbrücke, part two
After the first bypass was completed with the Voest motorway bridge (A7) in June 2018, the roadworks continued at full speed on the opposite side, on the second bypass. On the second weekend in October, Prangl had the task of lifting the gigantic bridge segments. It wasn't just the size and weight of the segments that posed a challenge, but also the time pressure.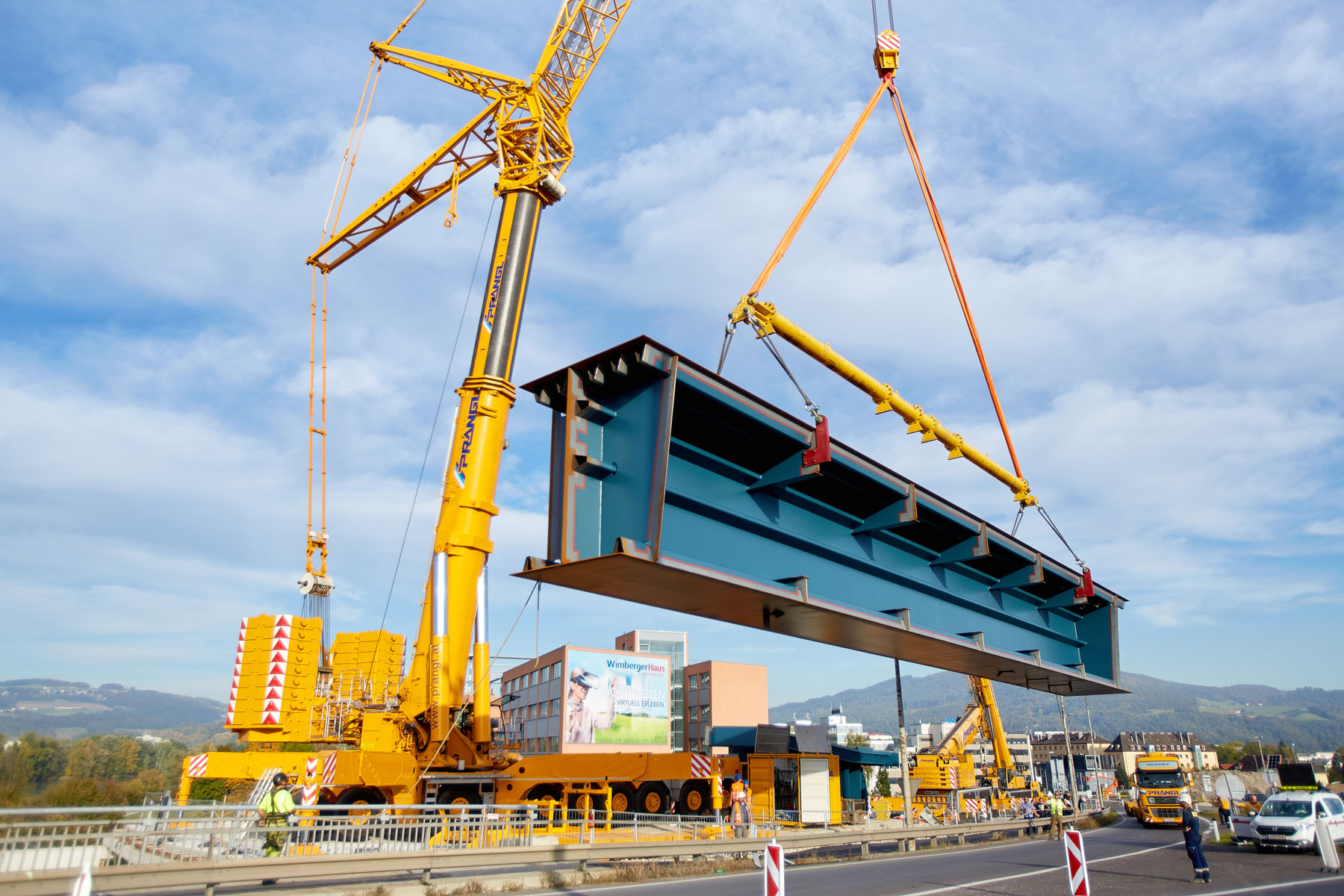 Weekend closure of the Hafenstraße ramp
The bridge segments were 20 metres long and 4 metres high, with dead weights of 56 to 90 tonnes. The fully-welded bridge head elements arrived on eight Prangl heavy duty transporters. The transport sets were up to 45 metres long and weighed an unbelievable 136 tonnes. The Hafenstraße ramp was closed completely for an entire weekend in order to complete the delicate work. In order to avoid blocking traffic as much as possible, the corresponding bridge section was "only" closed from 6:00 AM on Saturday to 5:00 AM on Monday.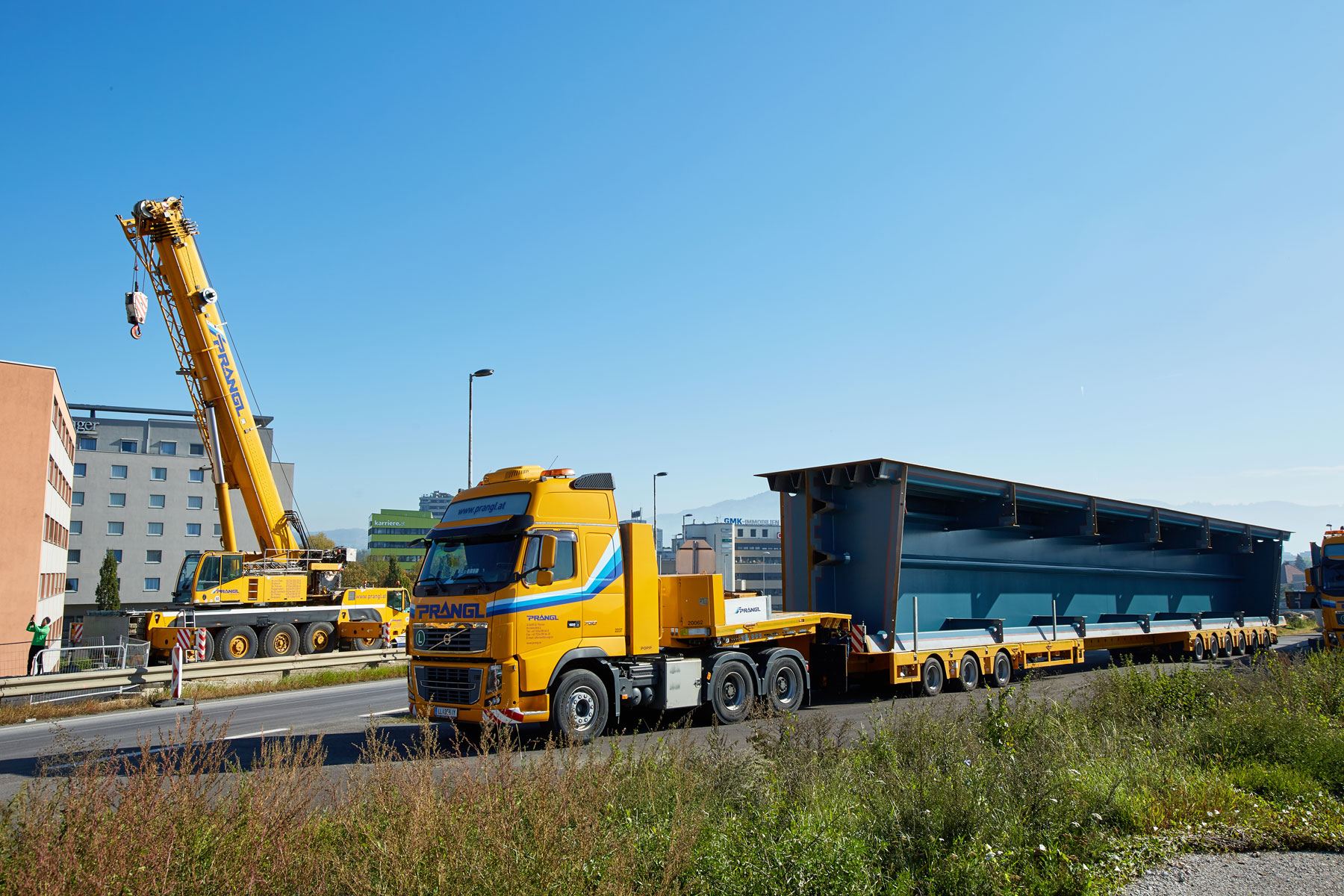 A job for the 1000-tonne telescopic crane
In addition to the high weights and the enormous public interest that required the utmost care from the Prangl team, the narrow time frame also required a well thought-out concept and extremely accurate work. These conditions were ultimately decisive for selecting the 1000-tonne telescopic crane in order to be able to perform the work according to plan. Due to its very compact design, no modification work was required in between, which saved a huge amount of time. Furthermore, the yellow colossus has high lifting speeds, which also helped with the tight schedule.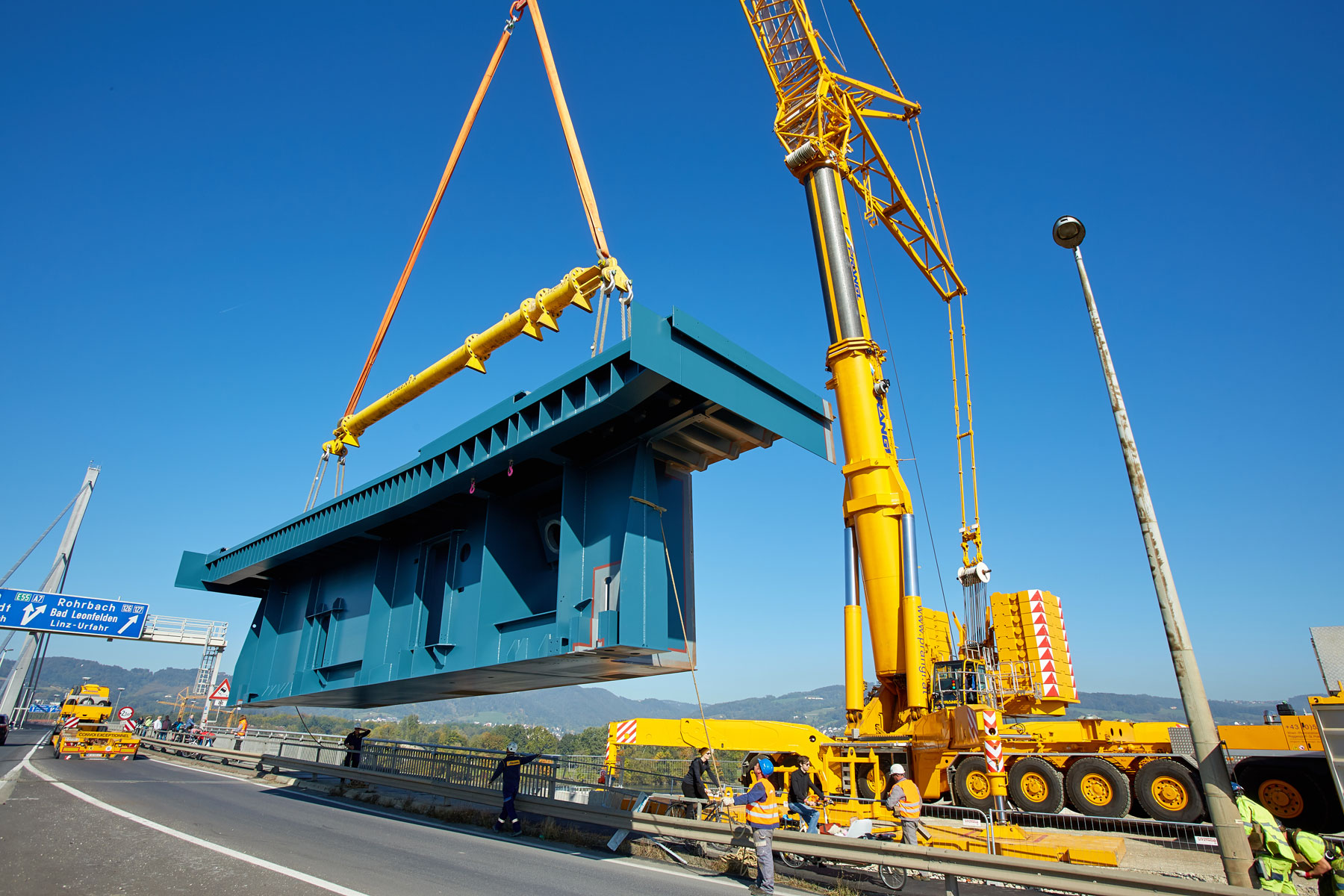 The Prangl service package as a guarantee for success
The 1000-tonne Prangl mobile crane, the only one in Austria, was moved into position on the closed ramp. However, the ramp wasn't just the parking space for the yellow giant, but was also where the steel components were stored. One segment after the other was then lifted from there. Thanks to the precision preparation, the optimum crane selection and the precise work by the entire team, Prangl was once again able to prove itself as an experienced "bridge builder".