February 2018
Cold feet
It was only several Prangl machines that made filming in snowbound Ramsau possible.
Date:
January 2018 – February 2018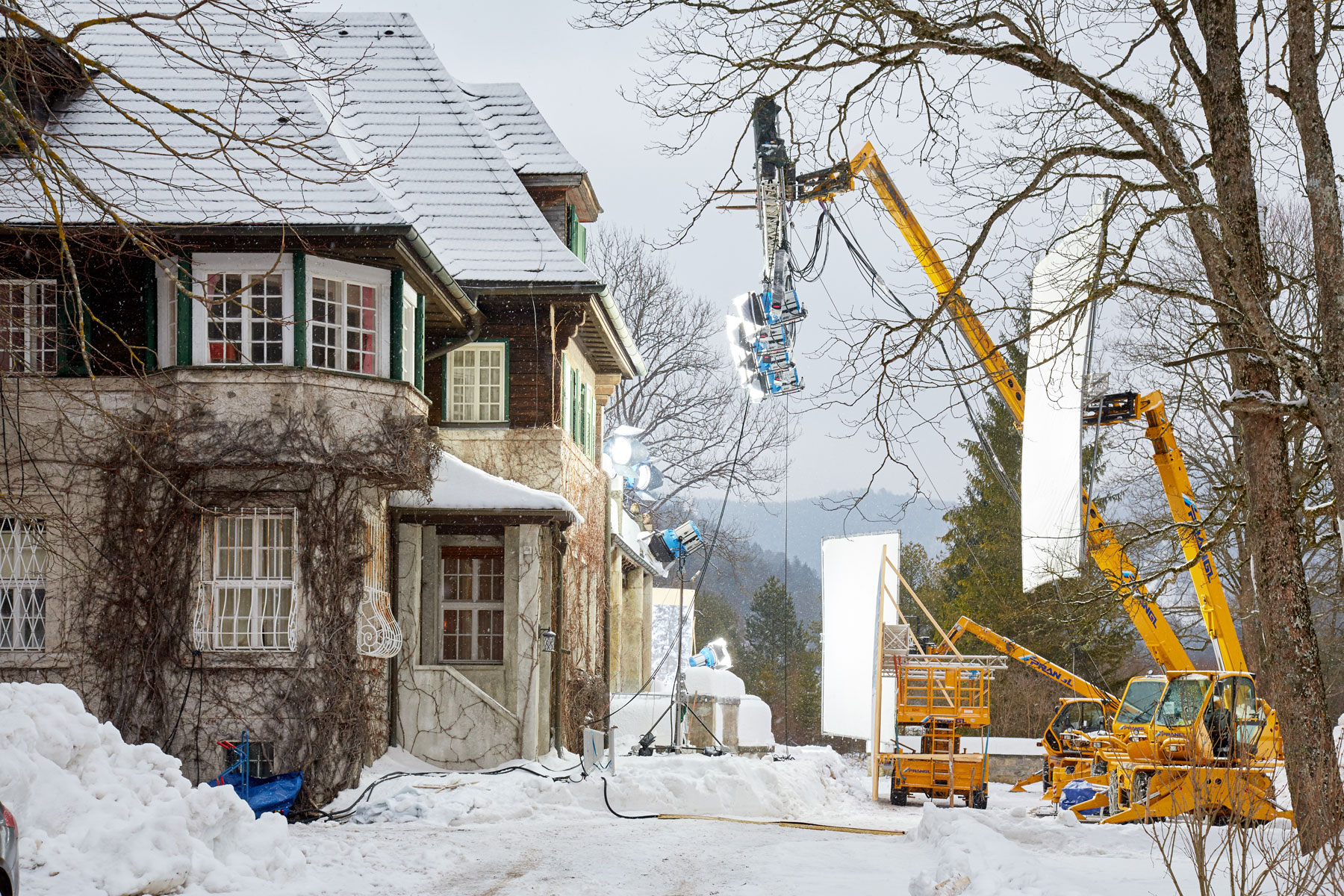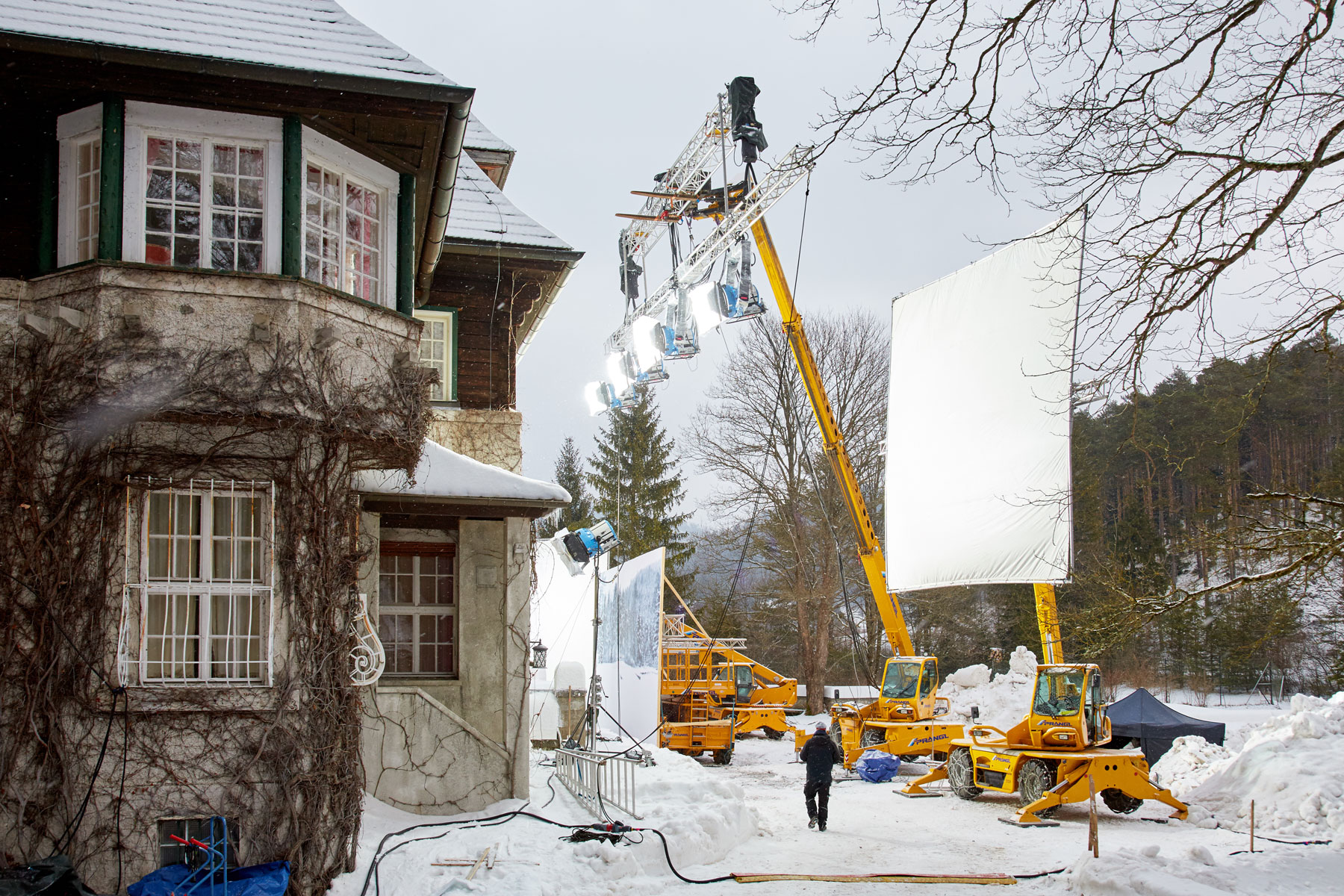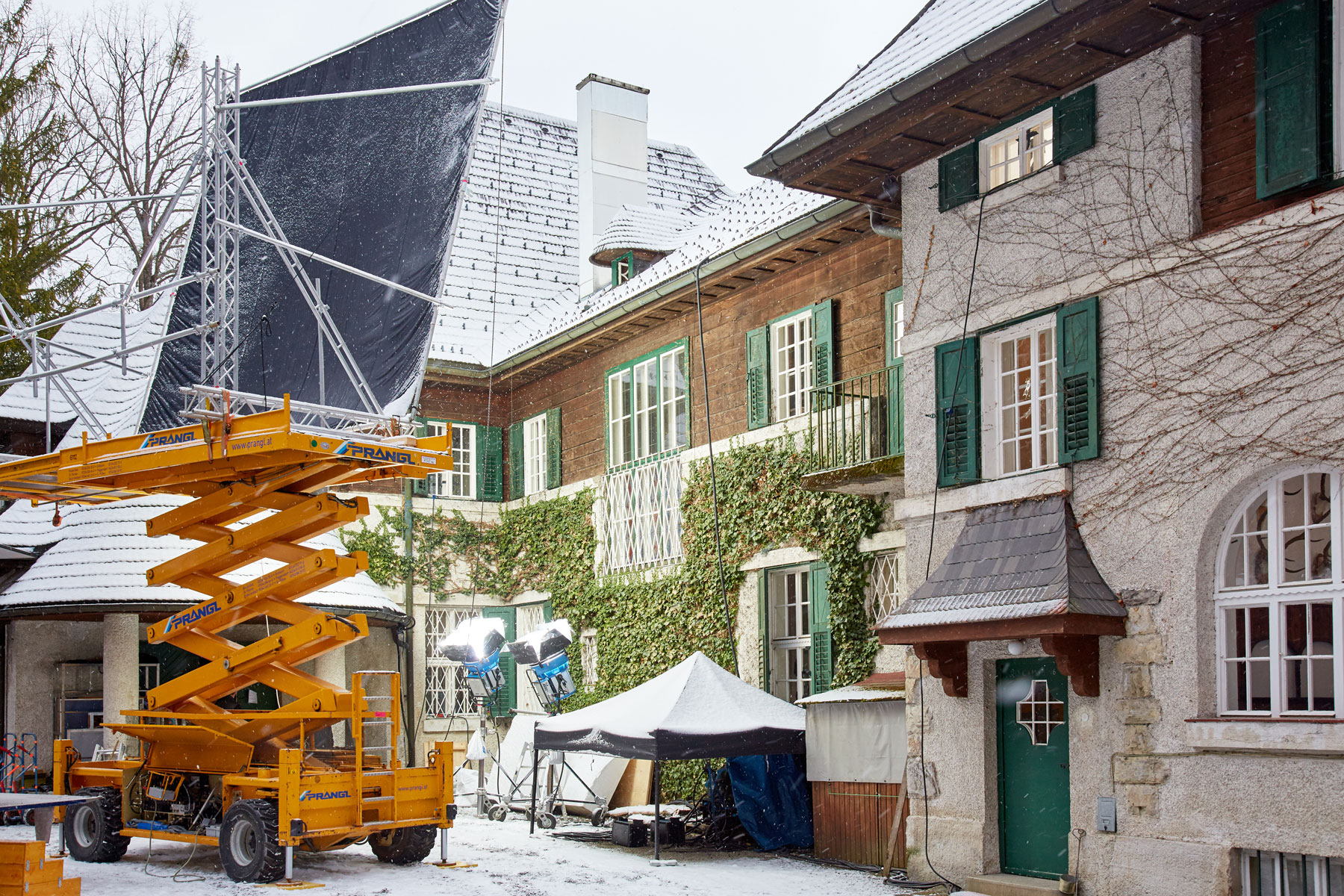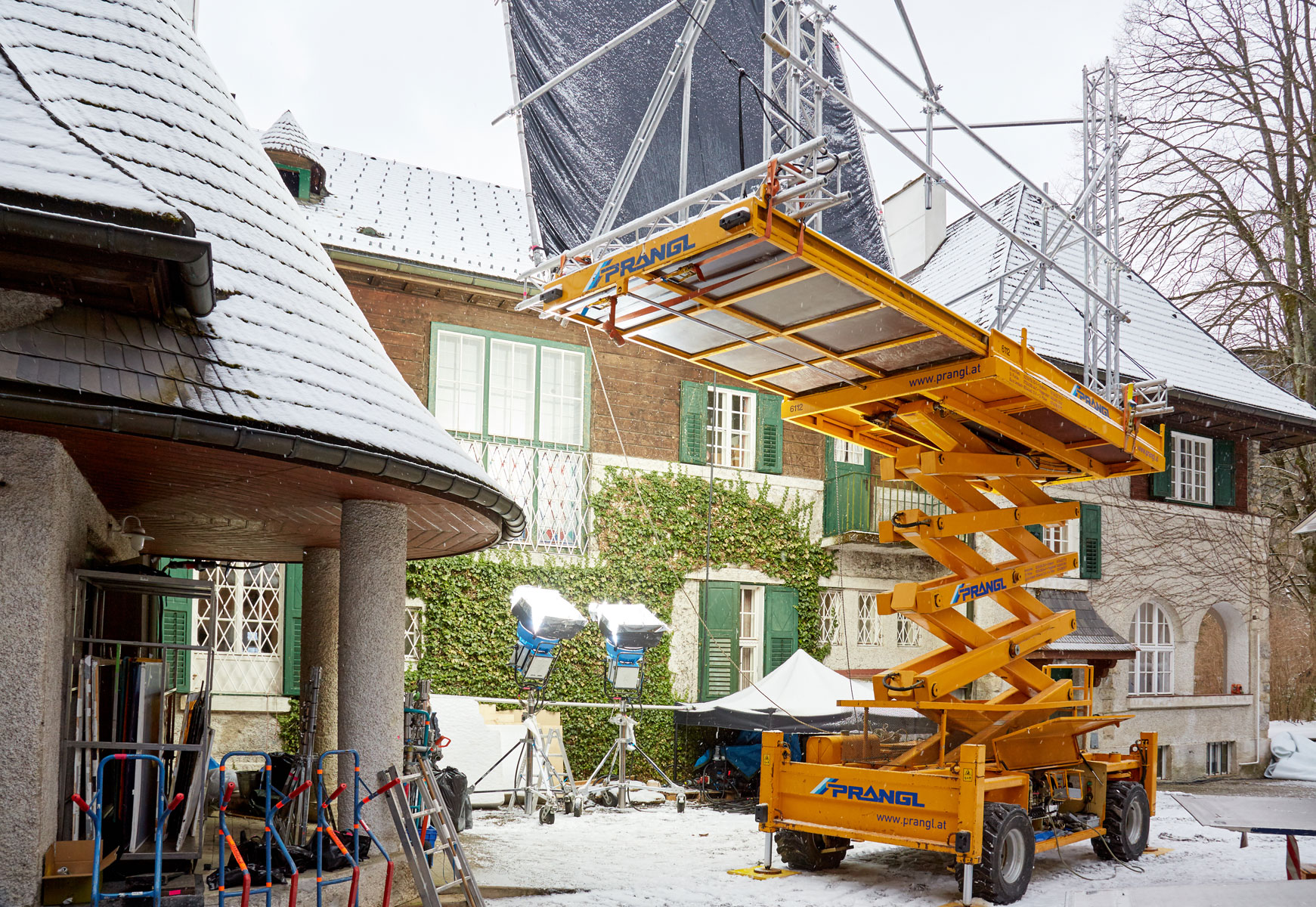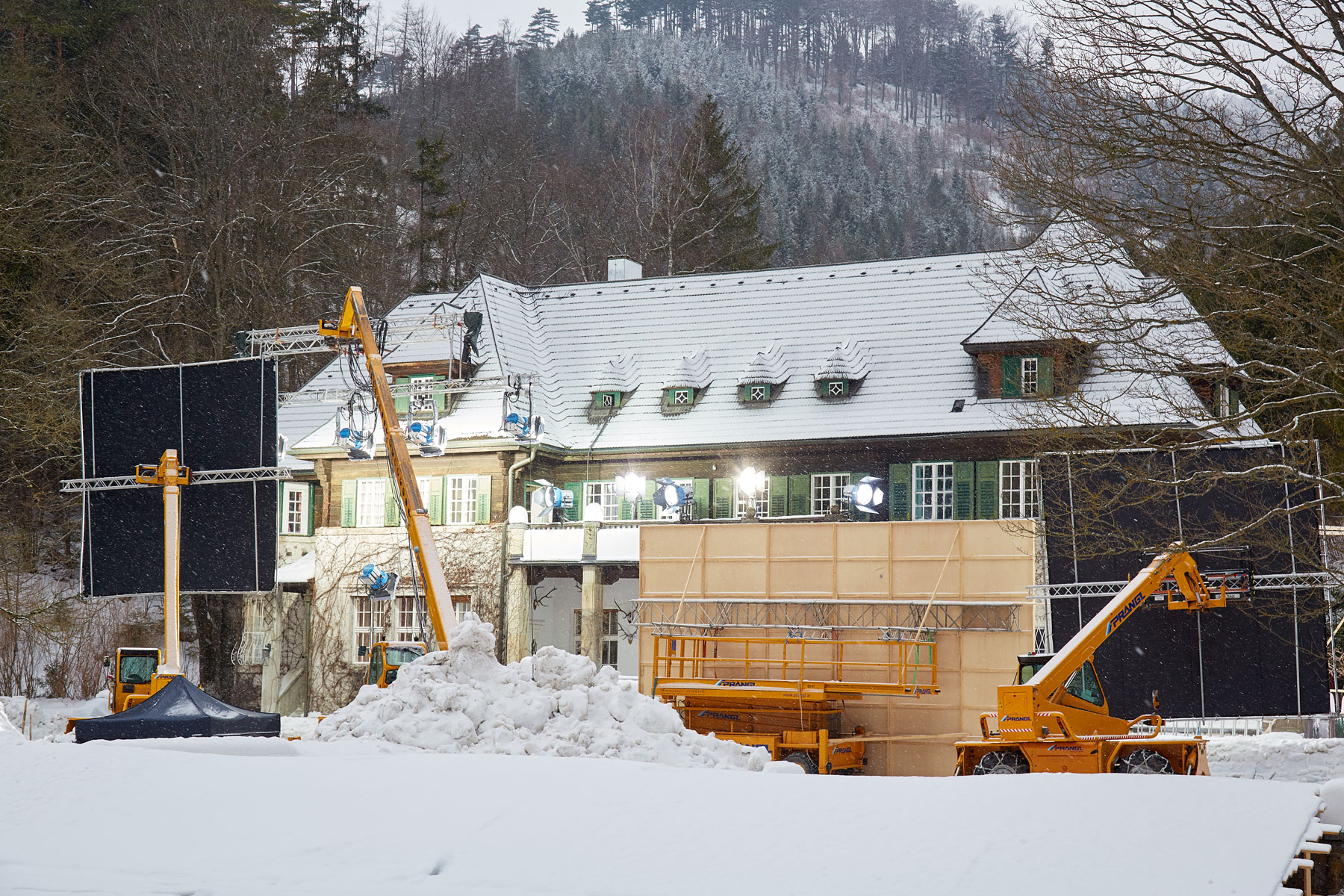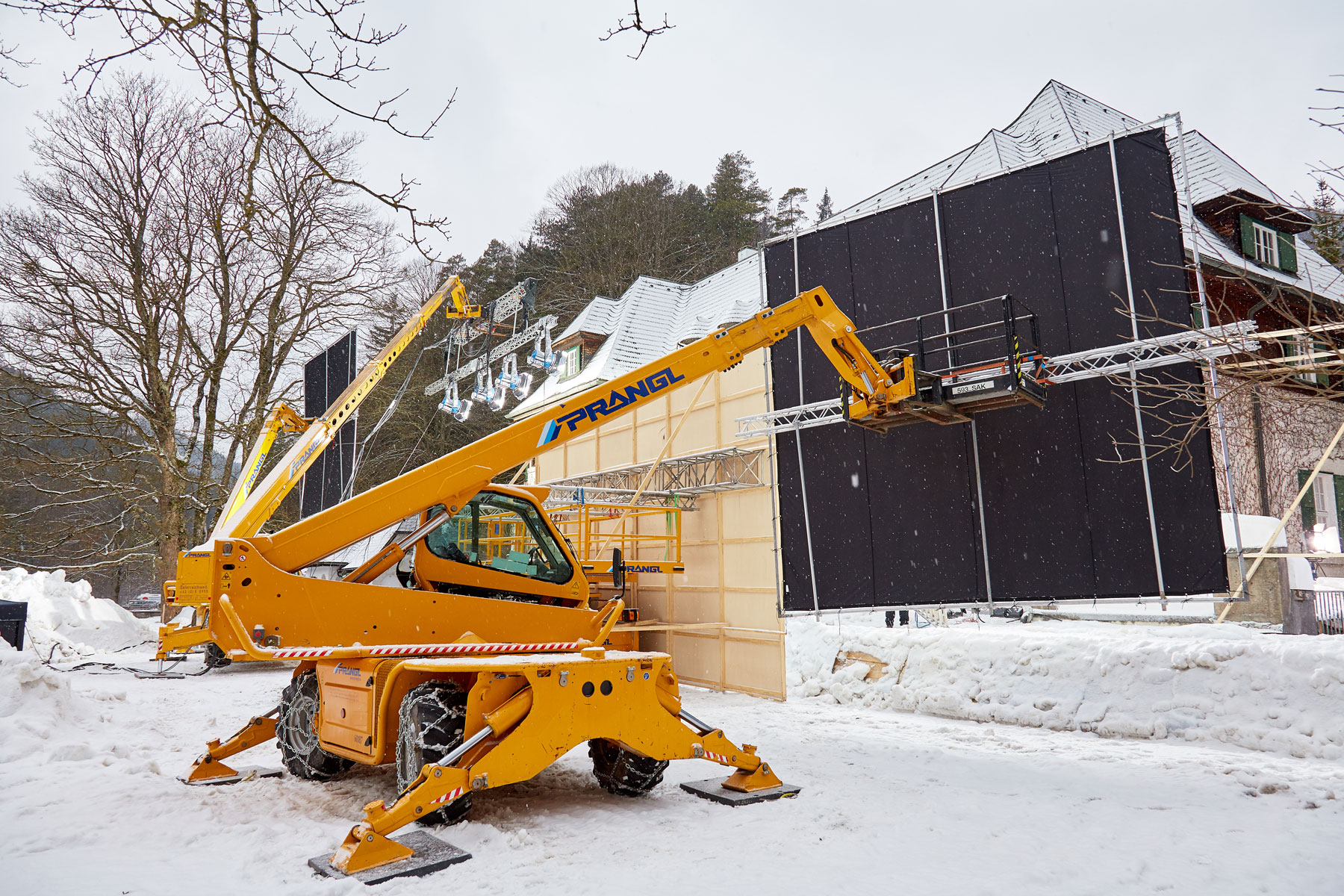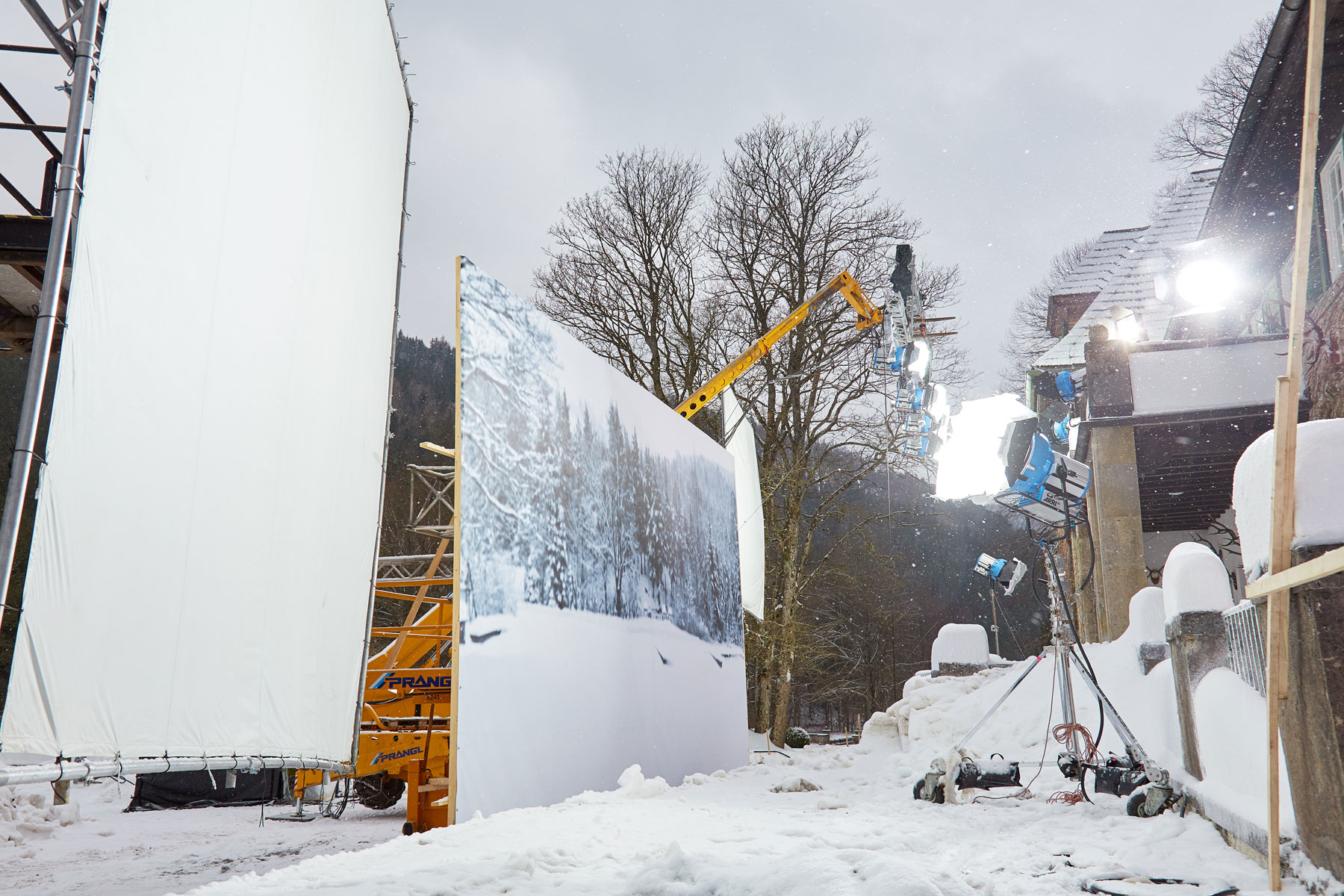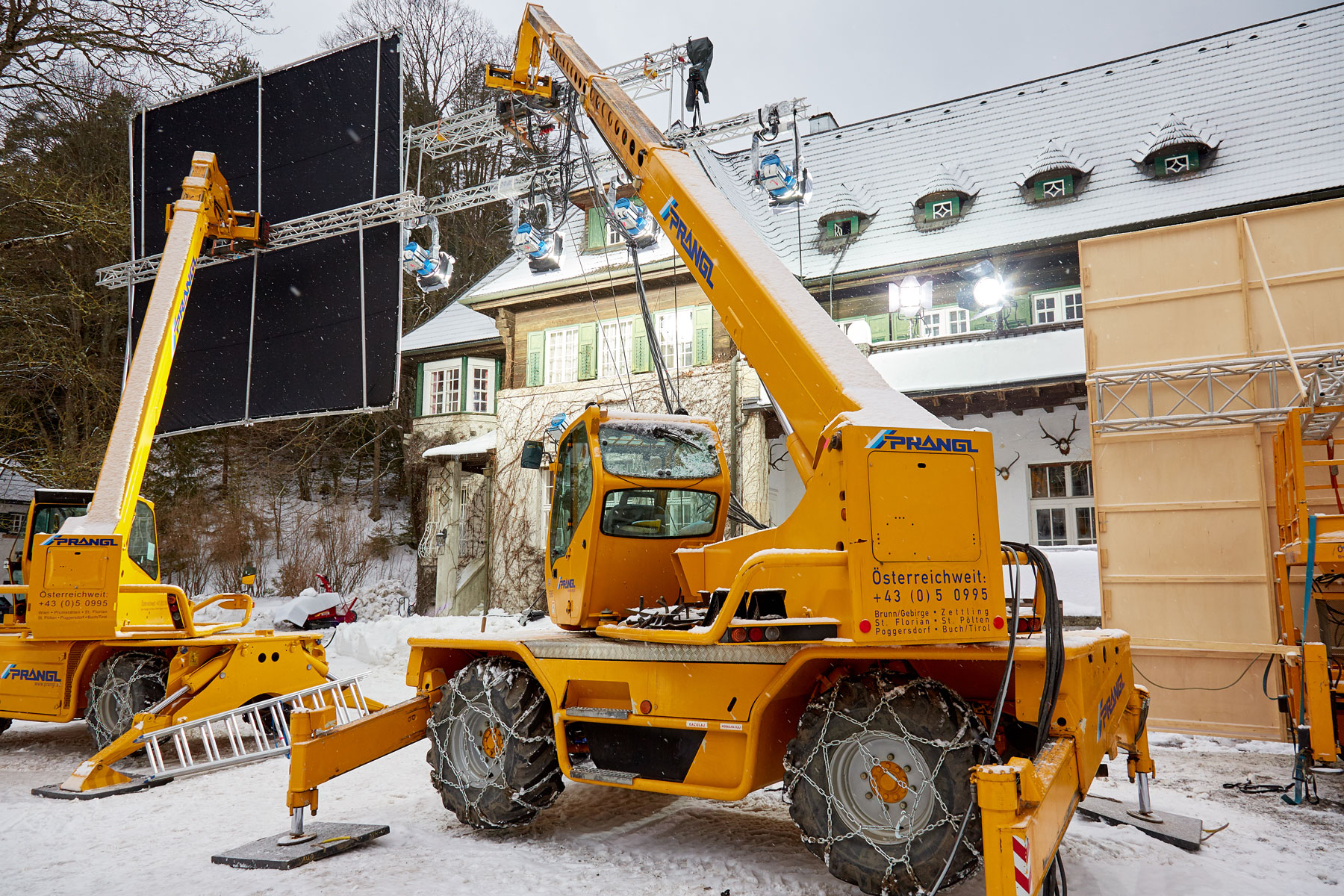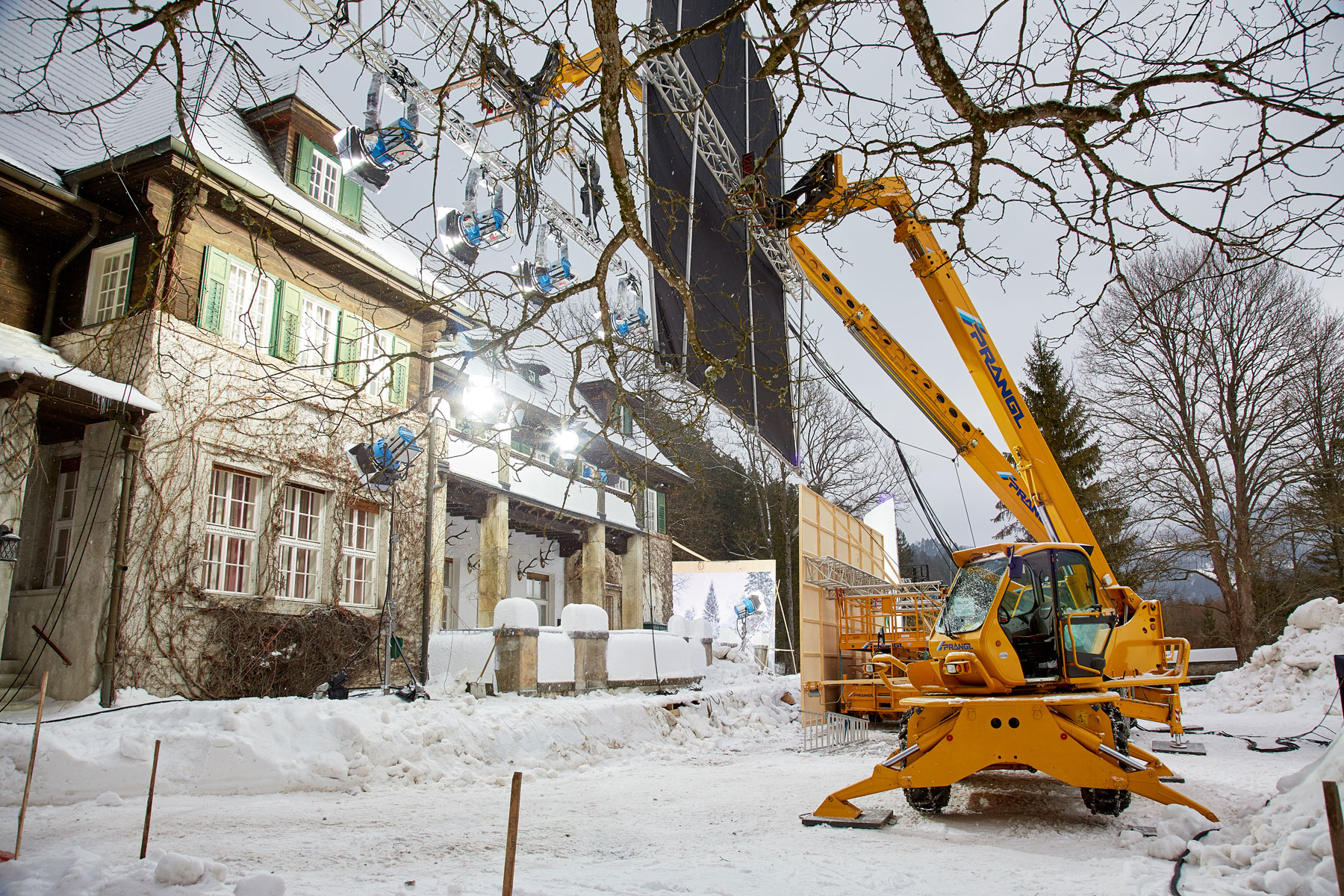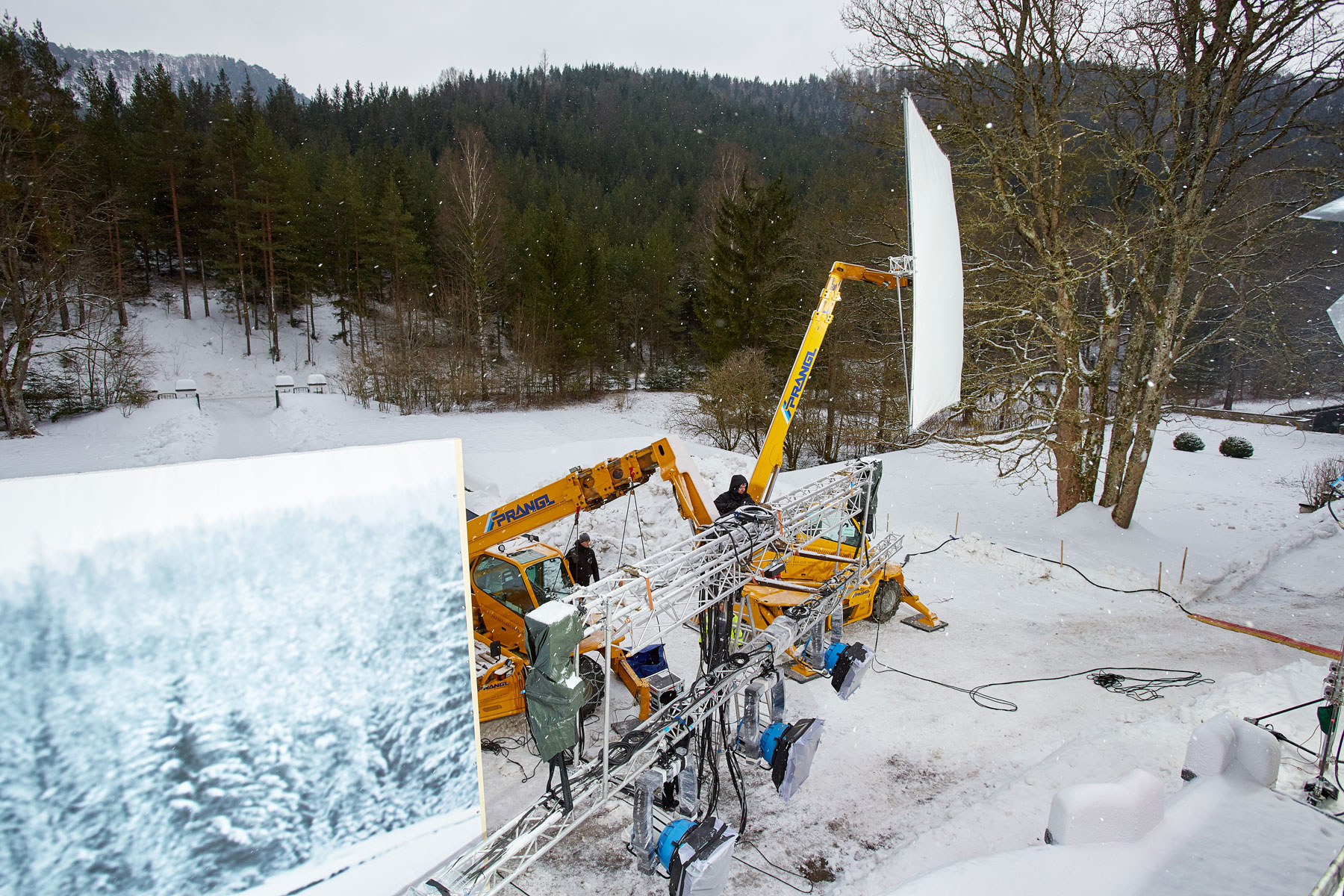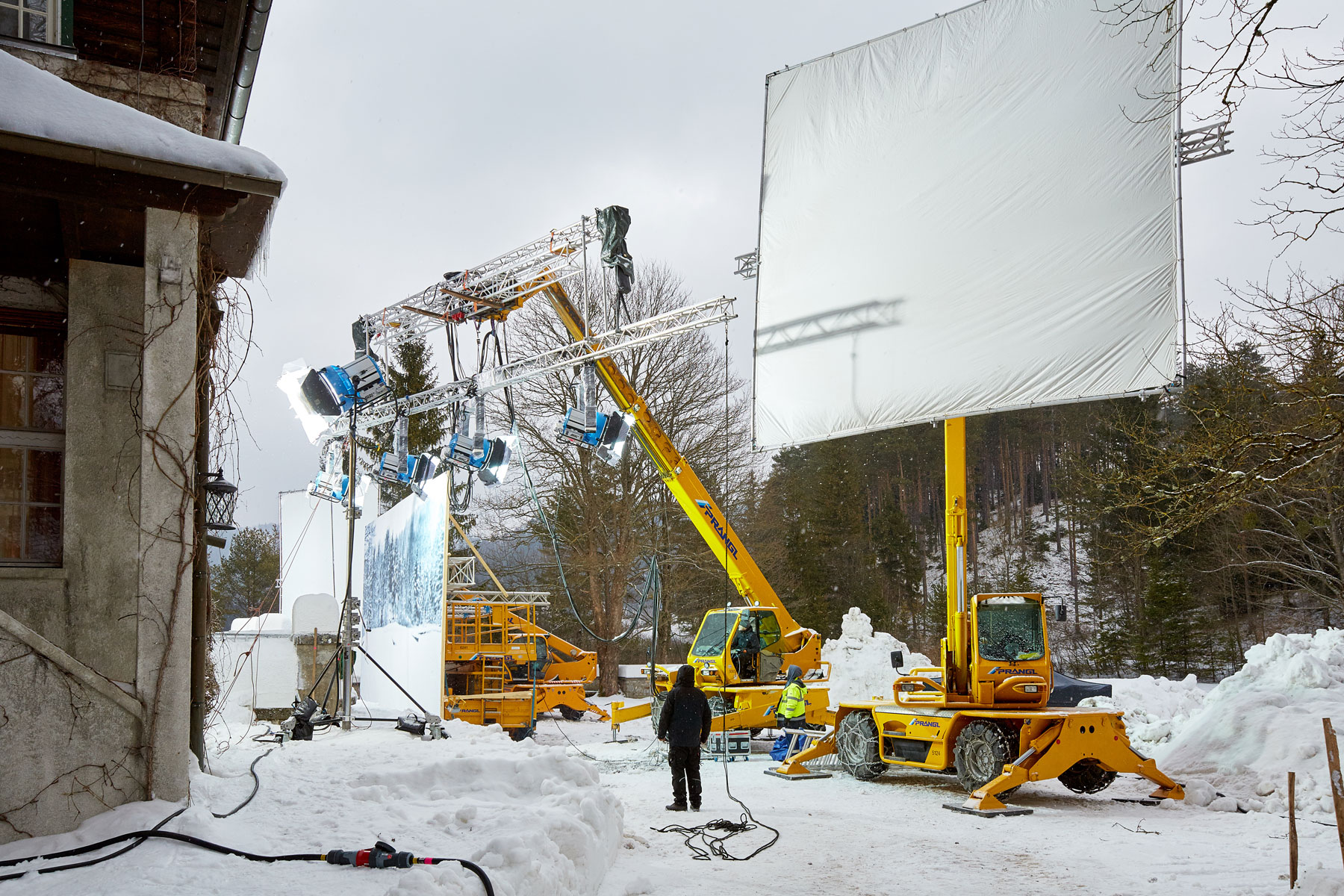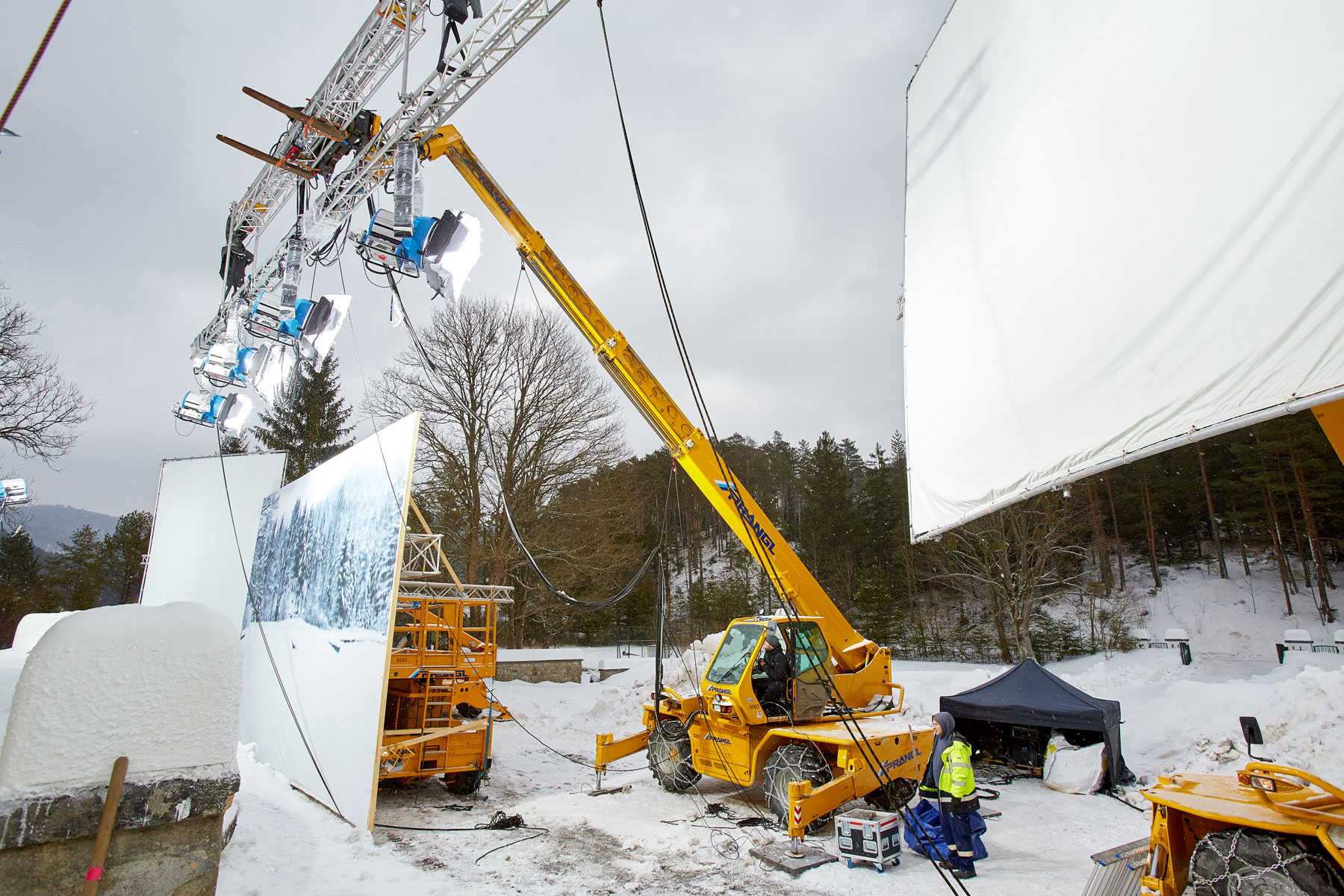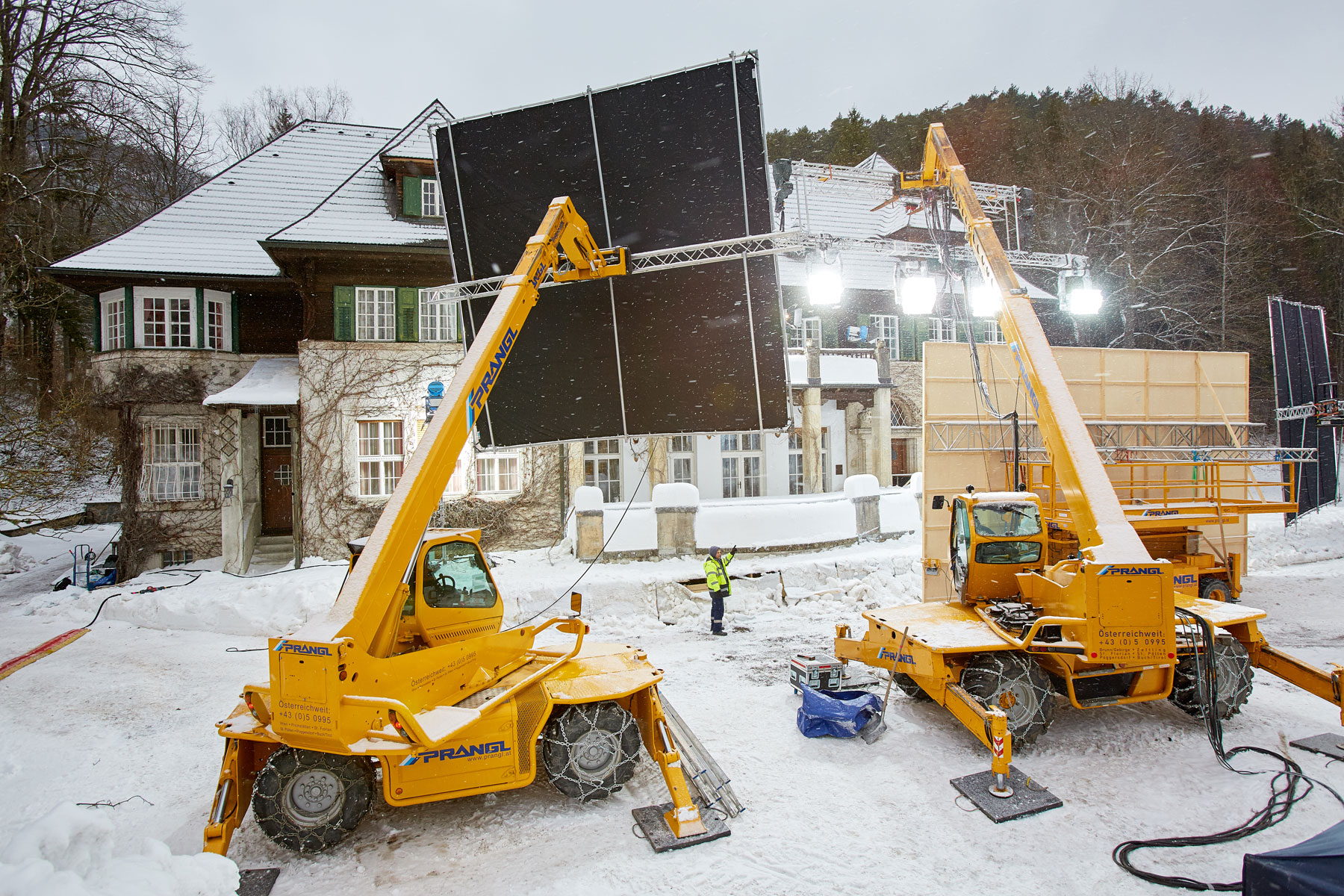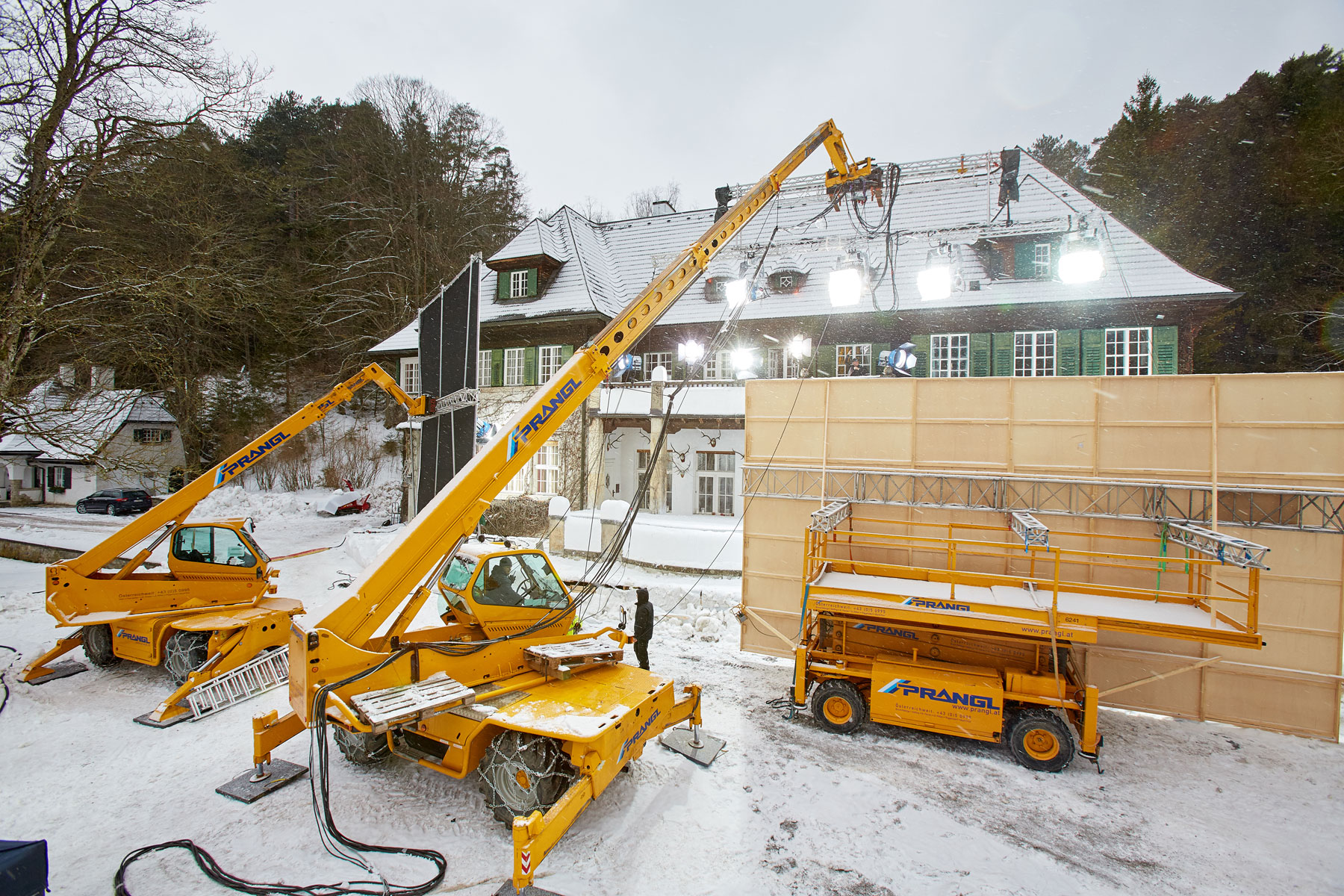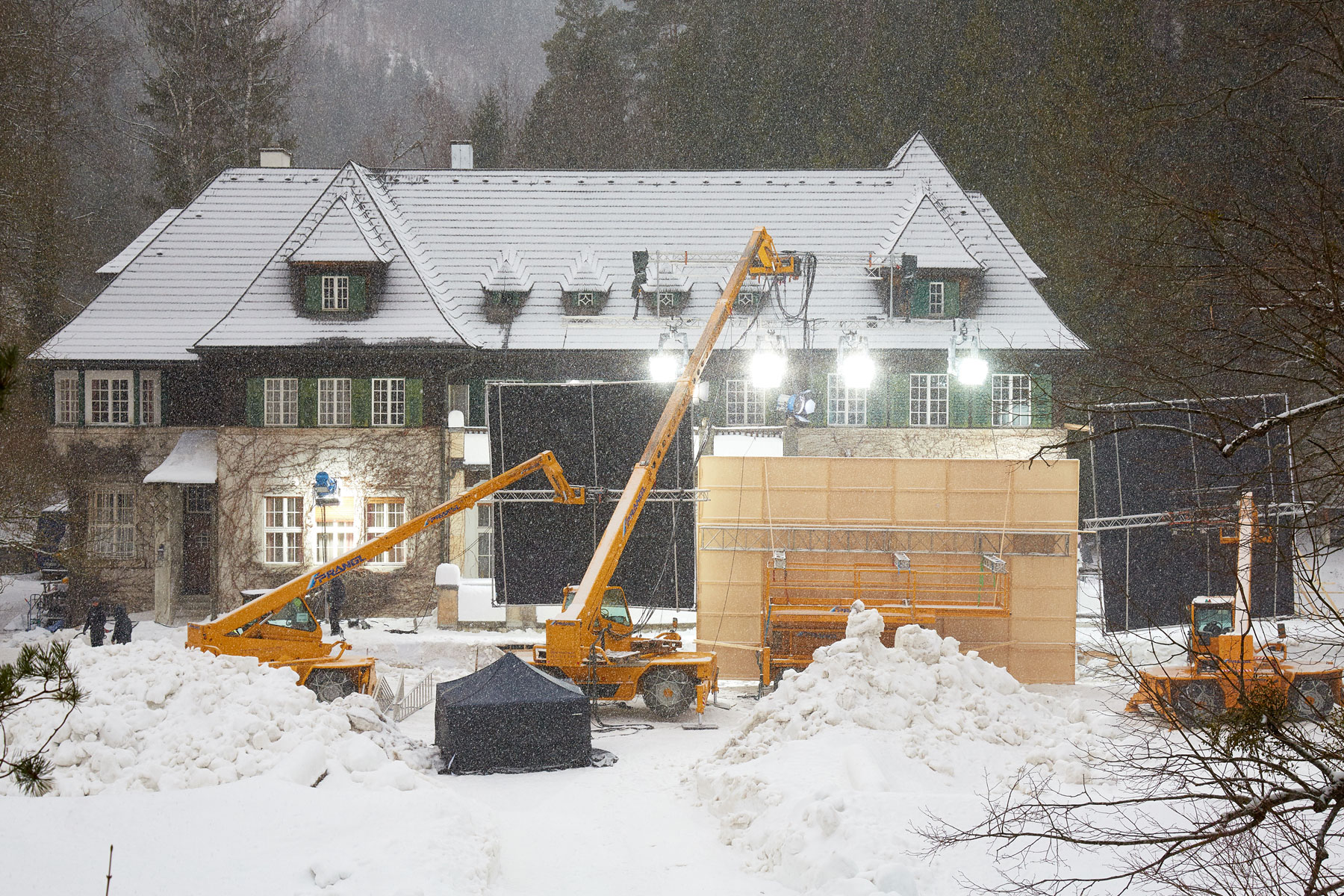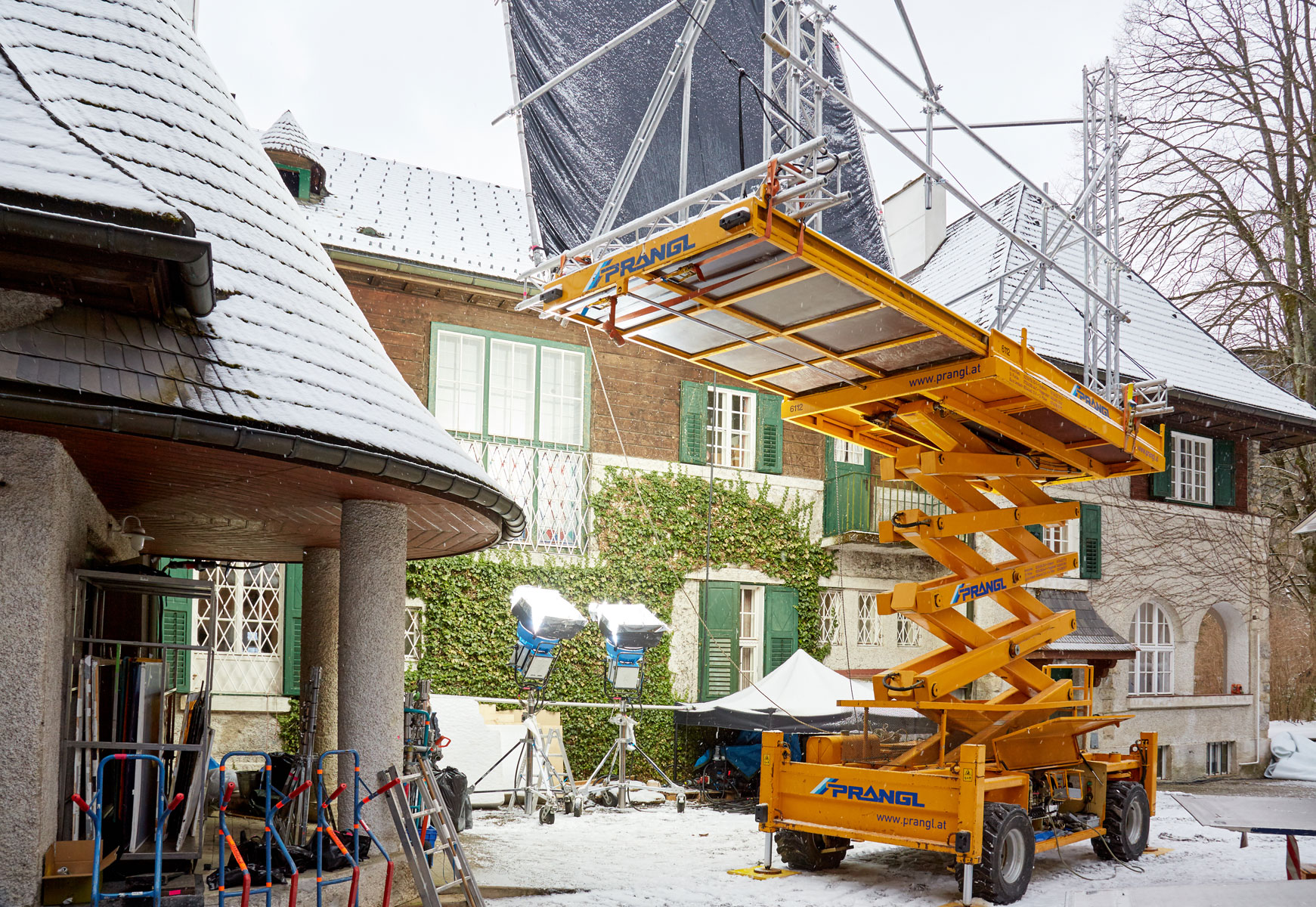 The challenge
Prangl with telehandlers and aerial work platforms when filming
Prangl was able to lend a hand with the special effects, too. Four similar fir trees were supported by a 30 tonne special crane during rehearsals and filming. One of the leading characters had to cut down a tree in the film. To be sure of "getting the scene in the can" the sequence was shot with four apparently identical trees. The best of the four shots will eventually be used in the film. The comprehensive advice provided in advance of filming once again tipped the balance in favour of entrusting the solution to this technical problem with the Prangl team.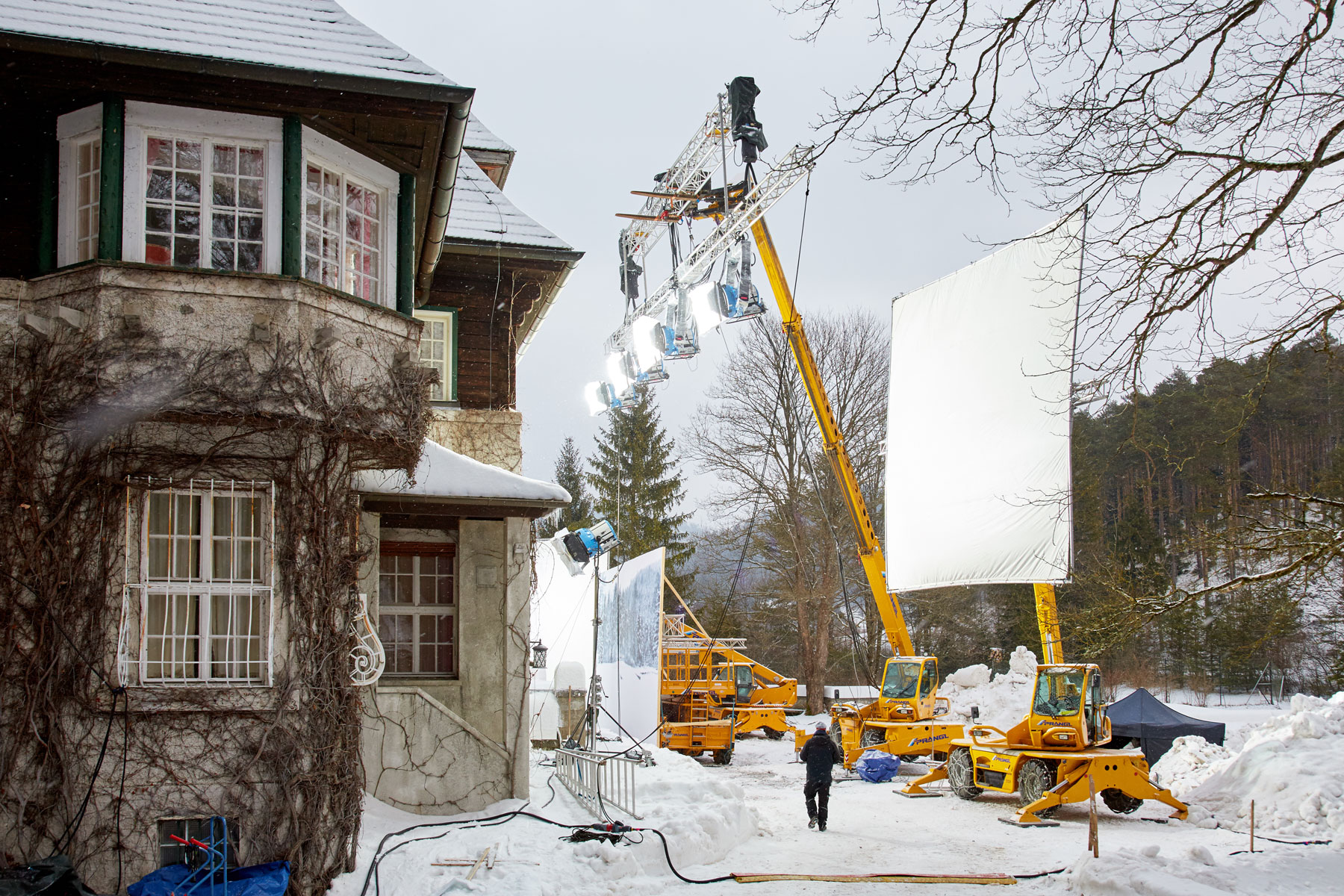 Technical assistant on location at all times
The machines were sometimes equipped with large superstructures. A technical assistant and a supervisor were stationed on location by Prangl throughout the shooting to ensure that these machines could move around safely. Because of the severe weather conditions all the telehandlers were fitted with special snow chains. Some areas of the location were covered with moveable plastic mats to improve operability and movement.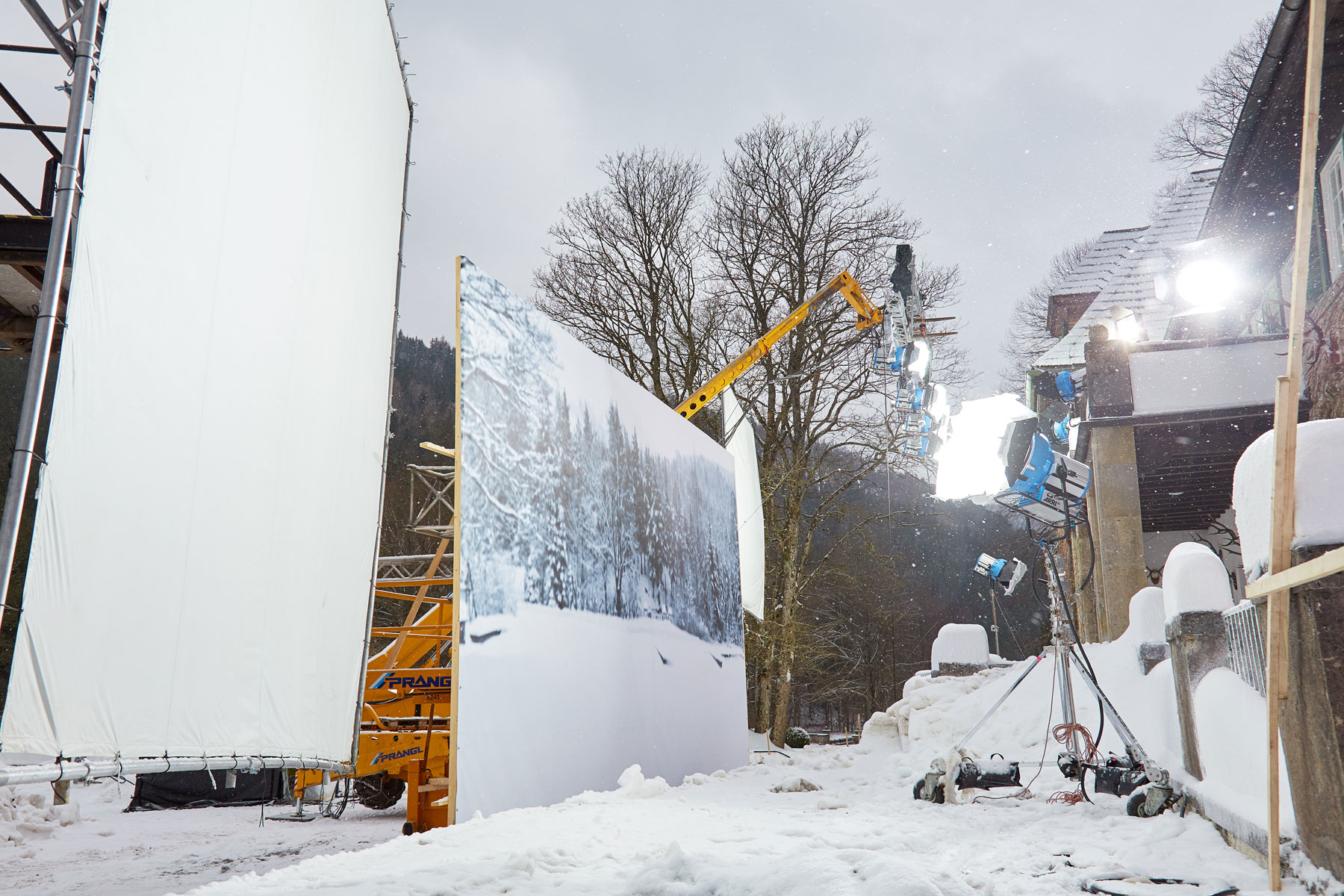 The highest degree of flexibility thanks to articulated fork carriages and working platforms
The telehandlers were equipped with articulated fork carriages or working platforms. This was particularly needed so that the lighting trusses could be swung sideways to place them in any position parallel with the façade. The flats suspended on the aerial work platforms to act as background could also be easily moved in this way.