February 2021
Warehouse
An international group is building an ultra-modern, 143,000 m² logistics site. Prangl is there to help!
Date:
01.02.2021 – 31.12.2021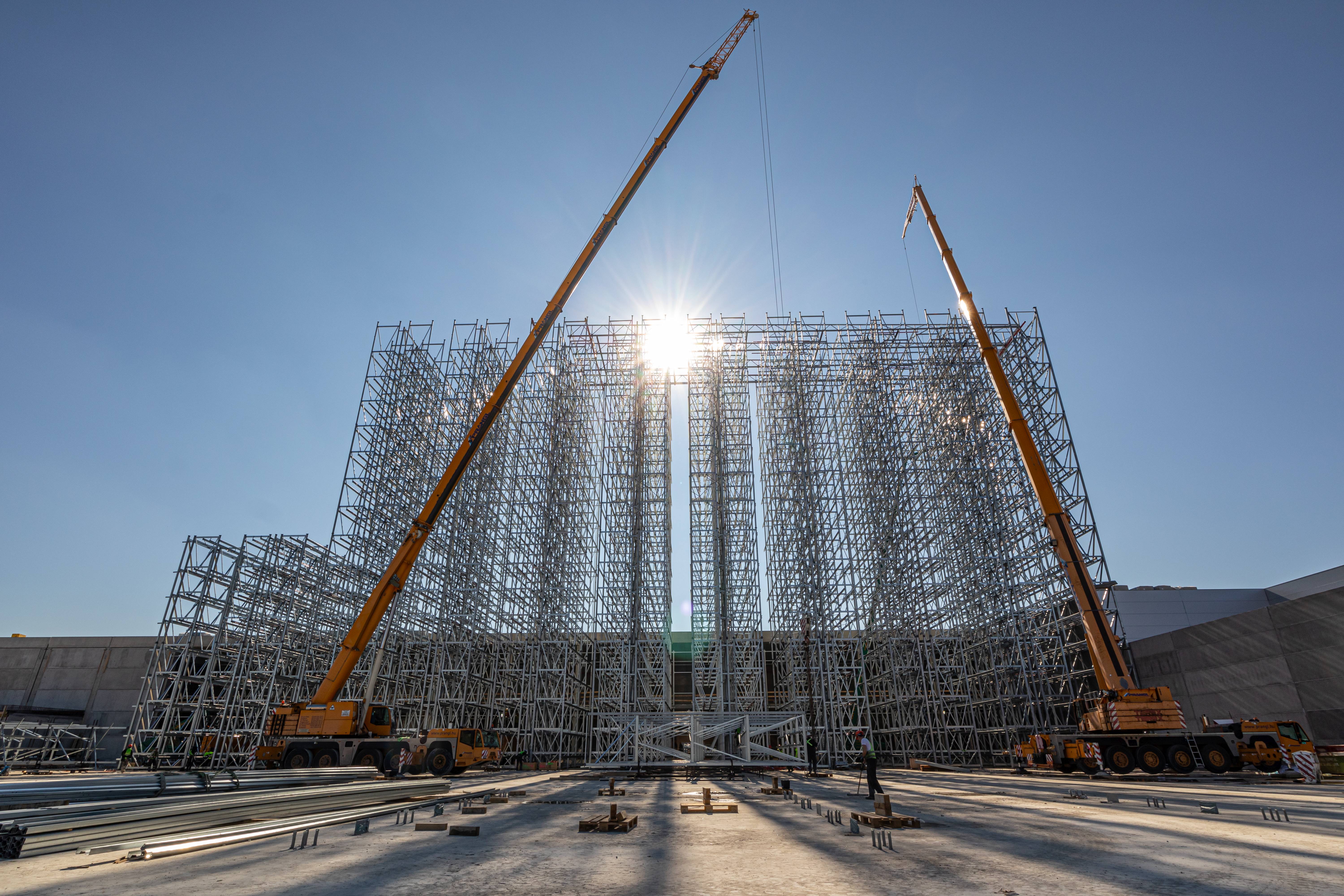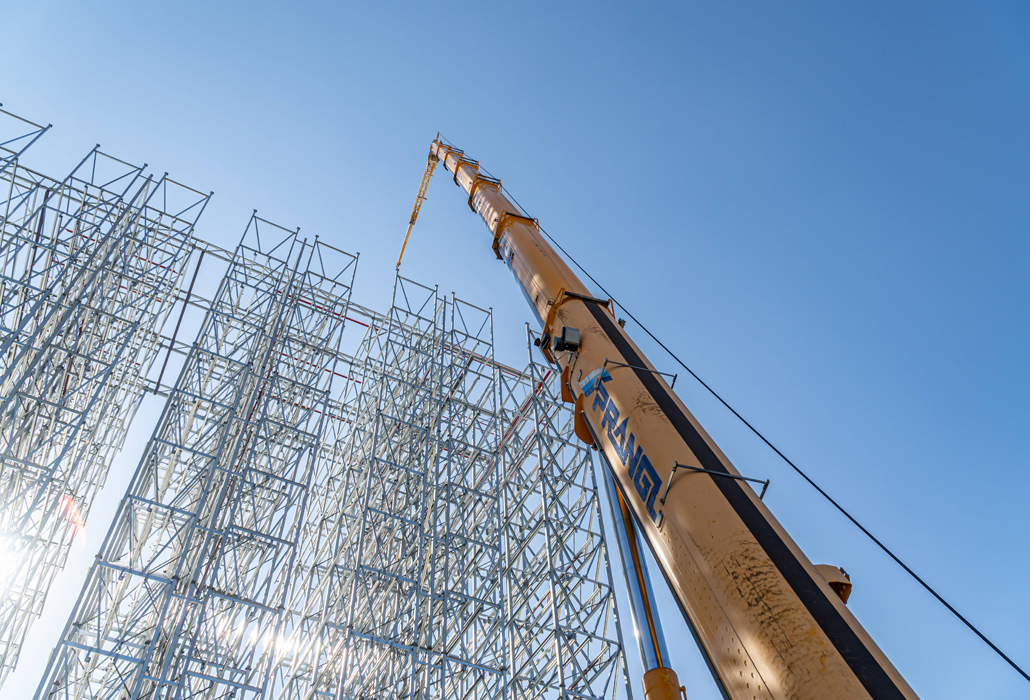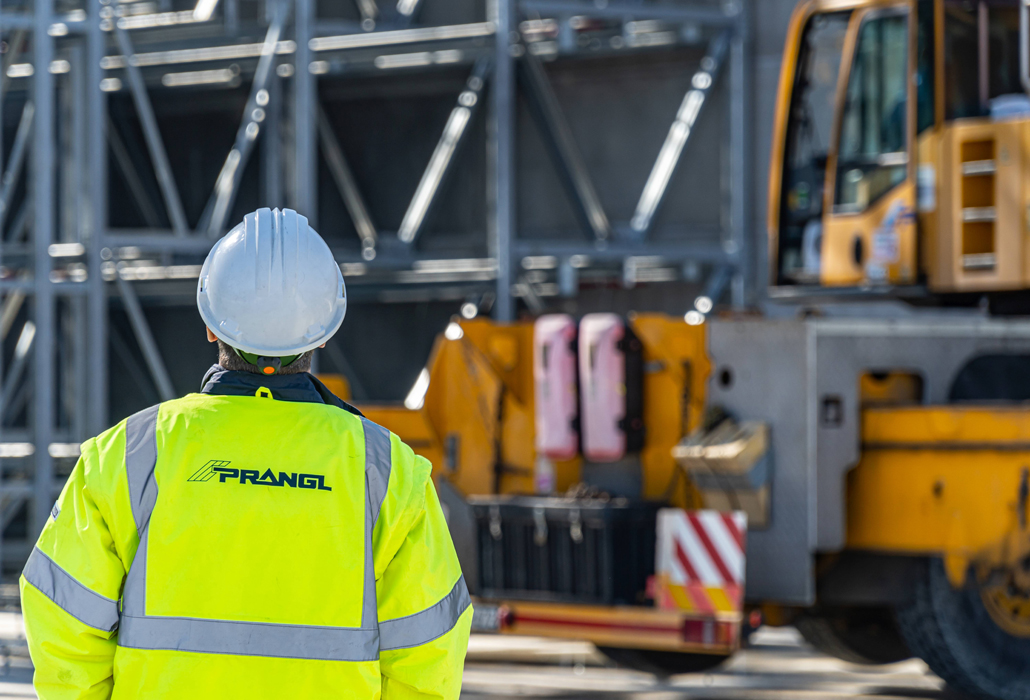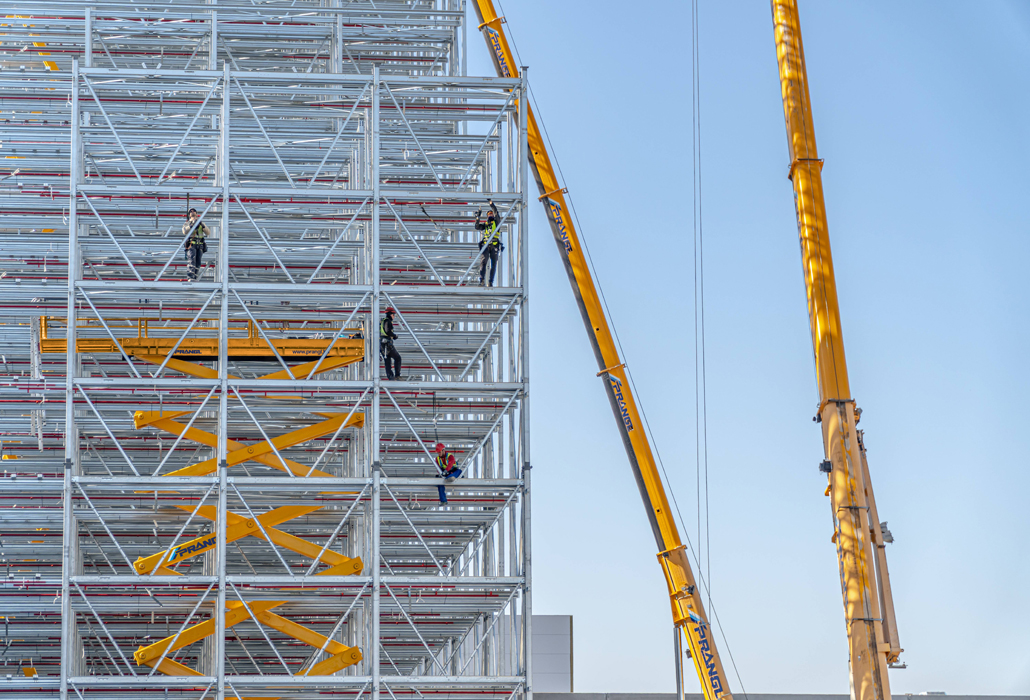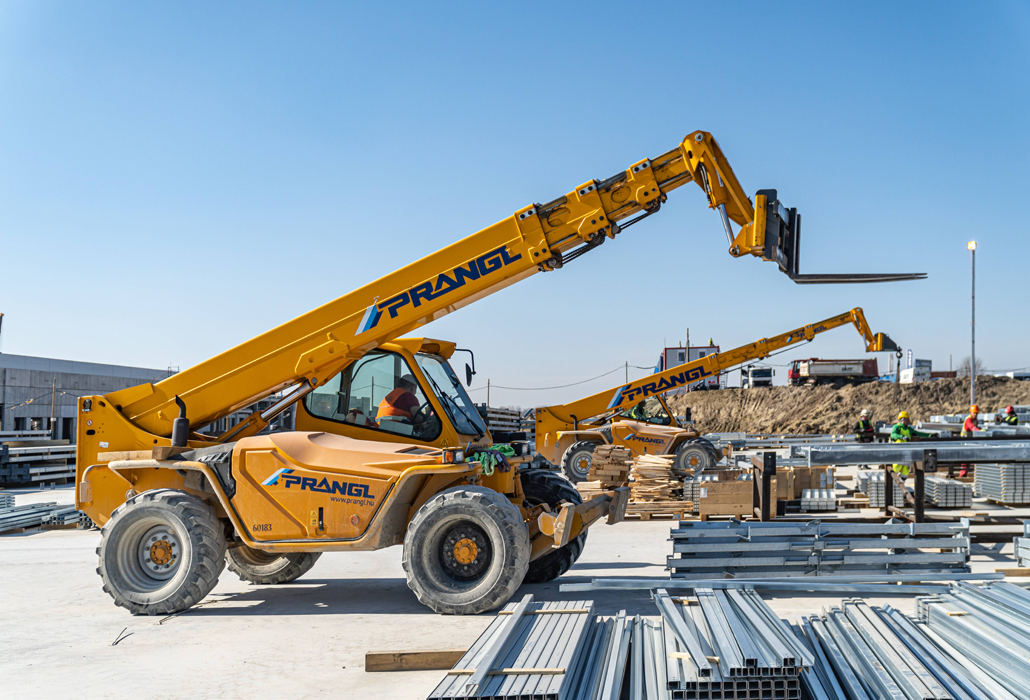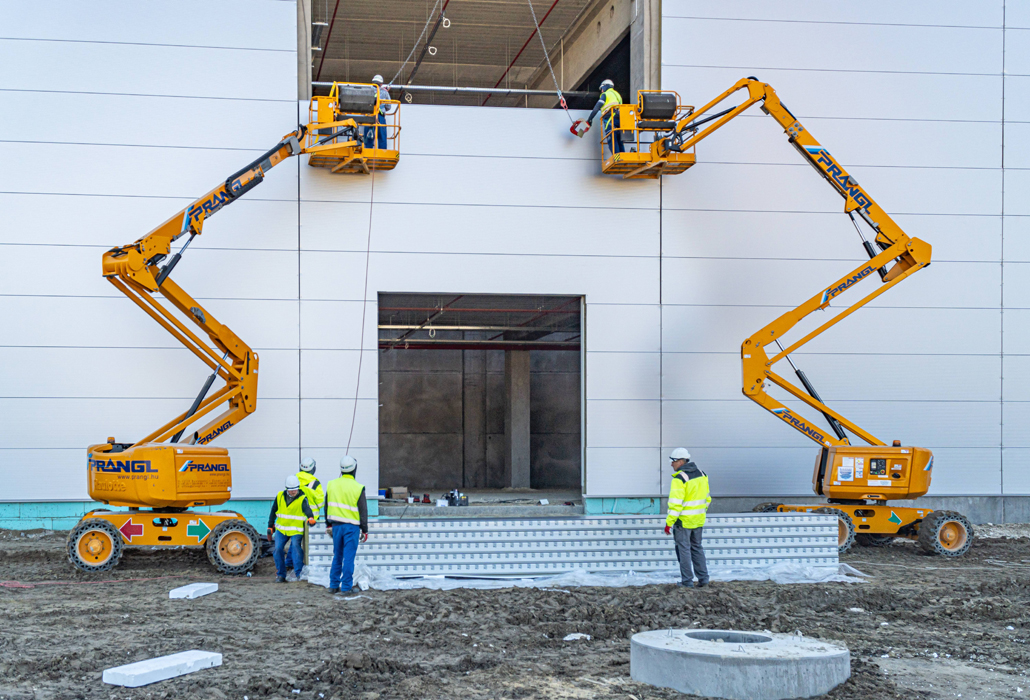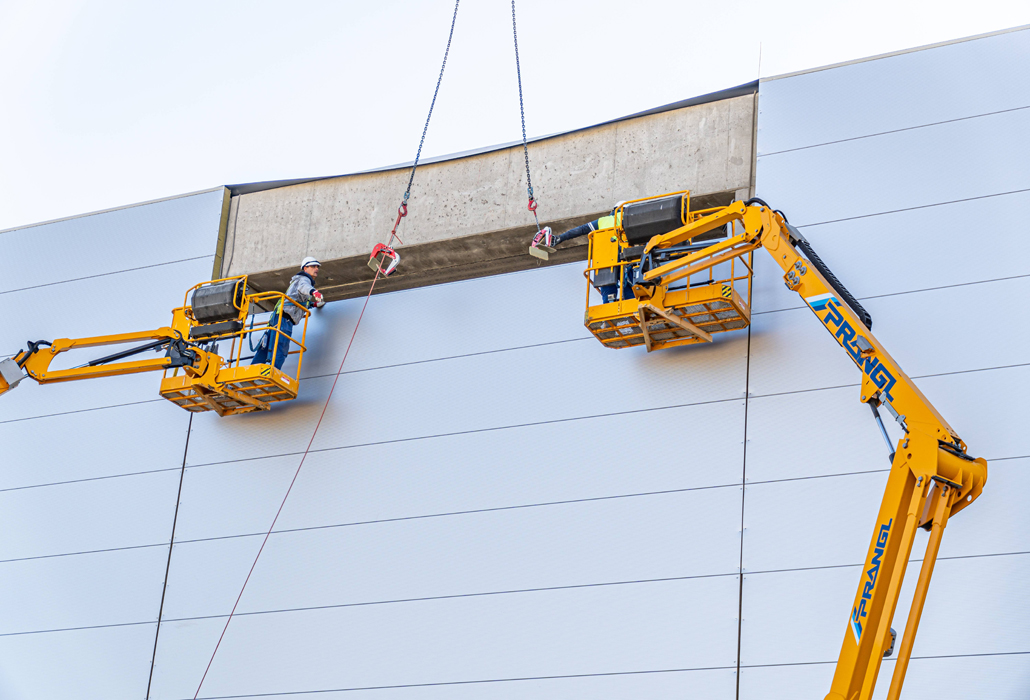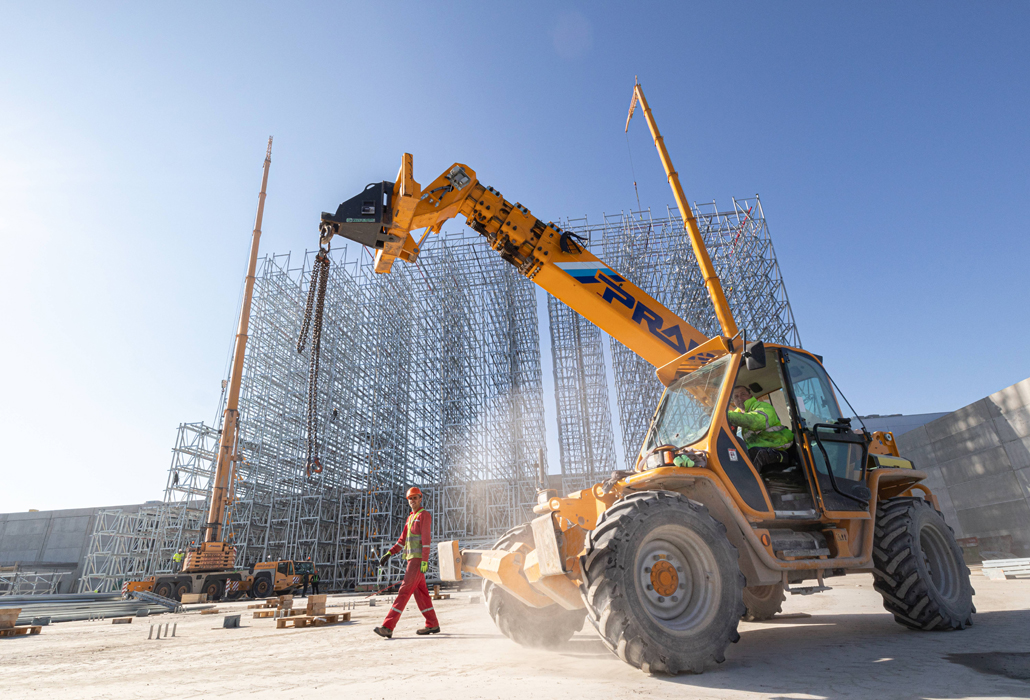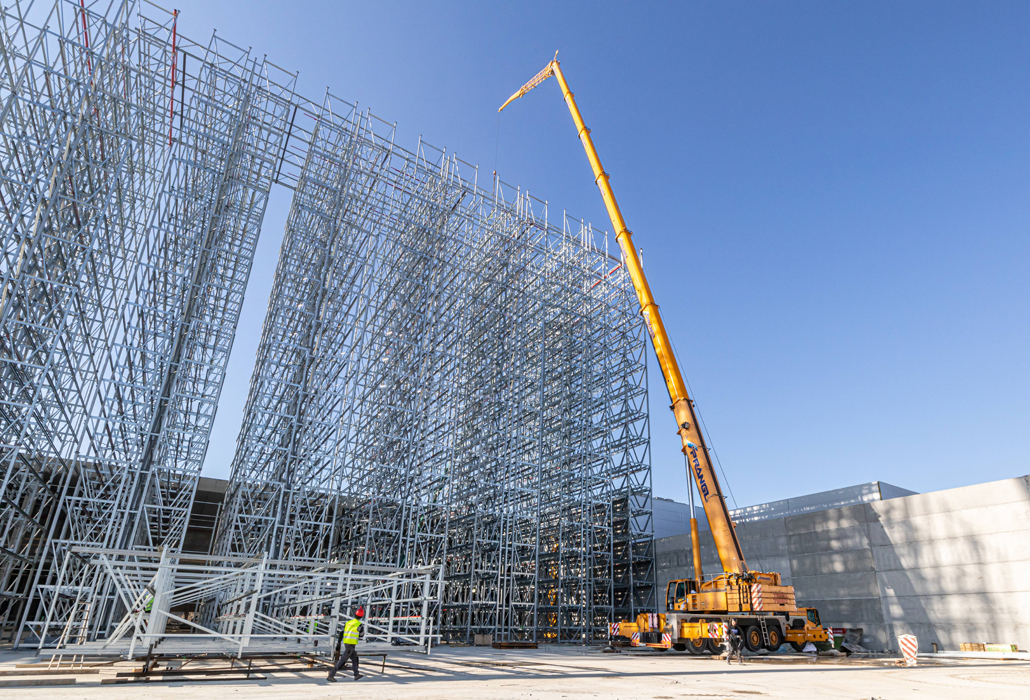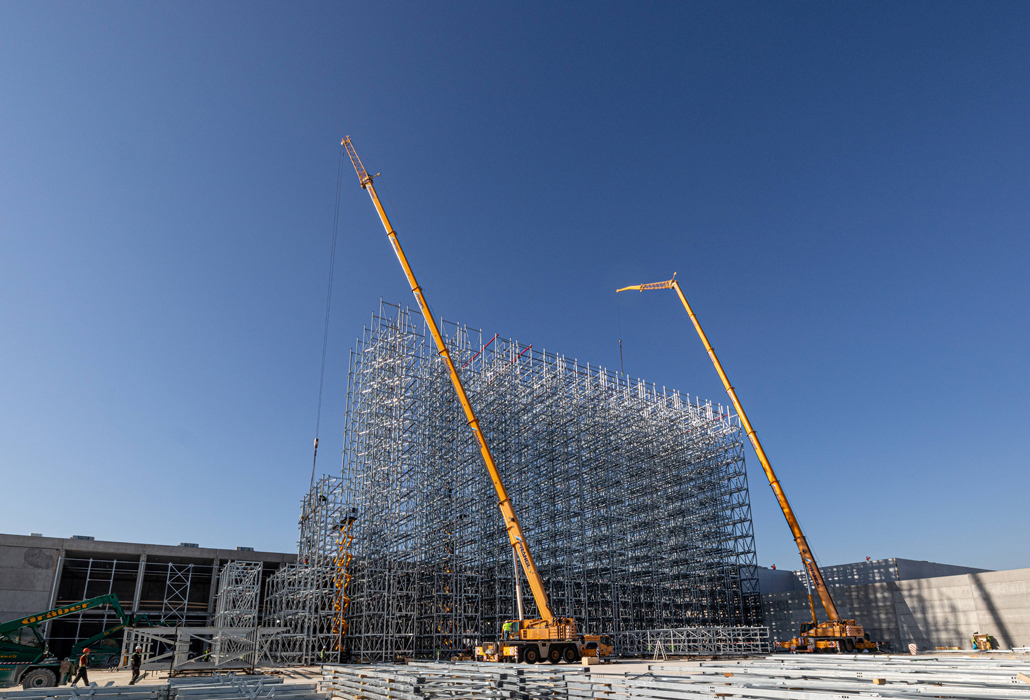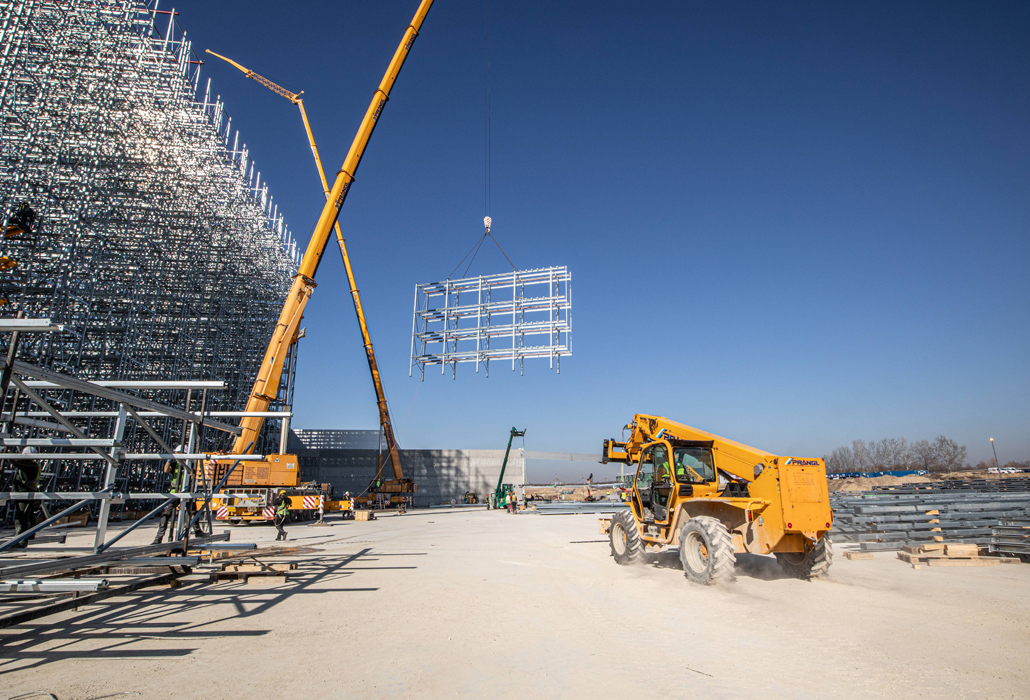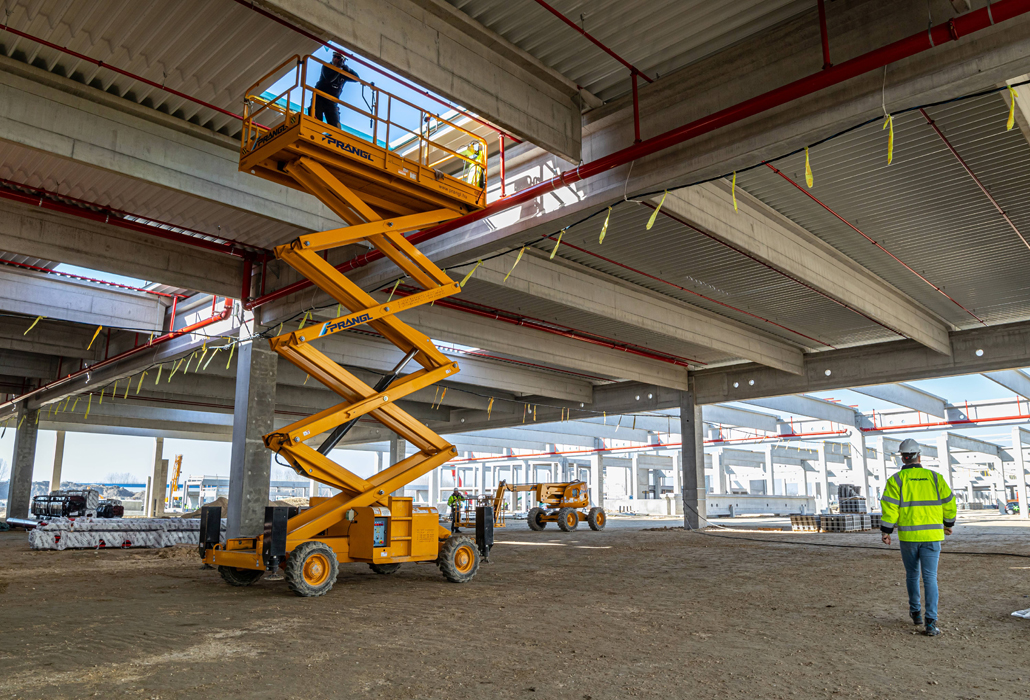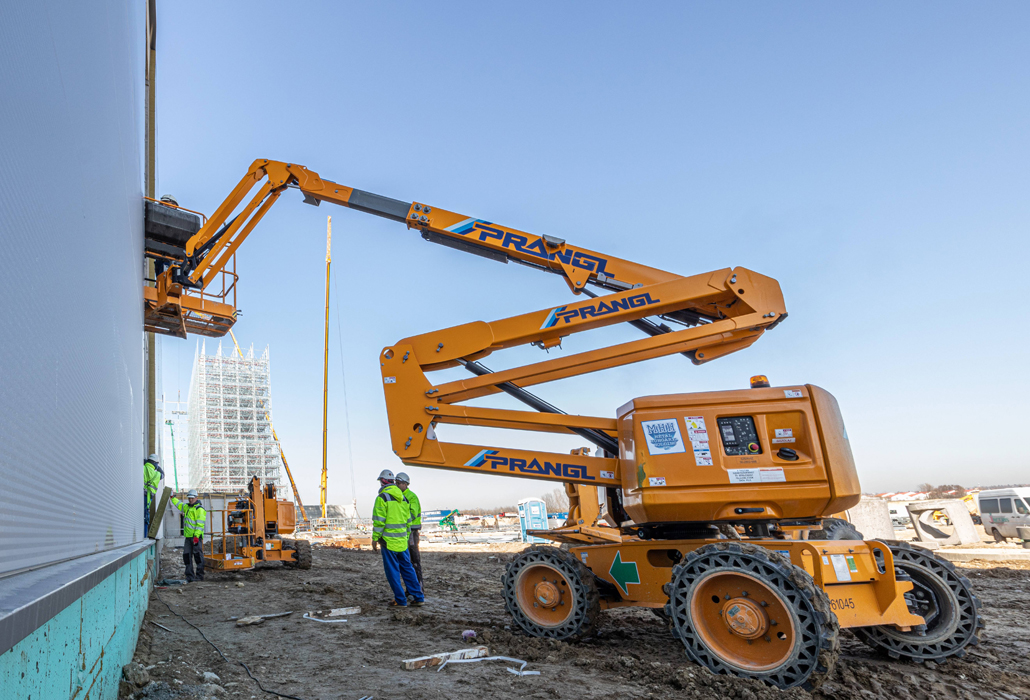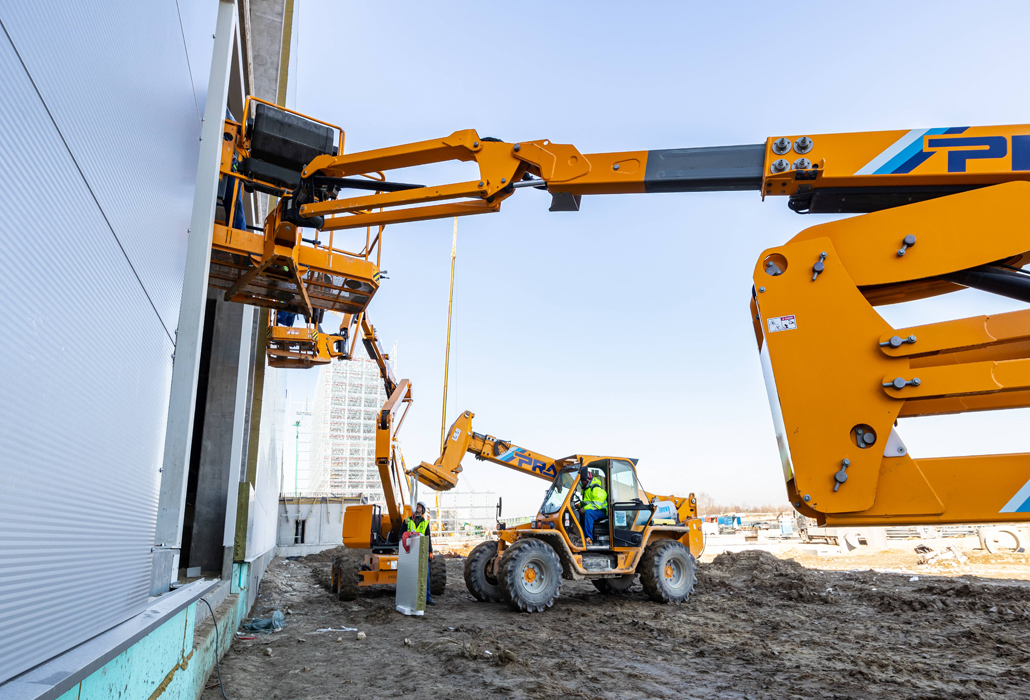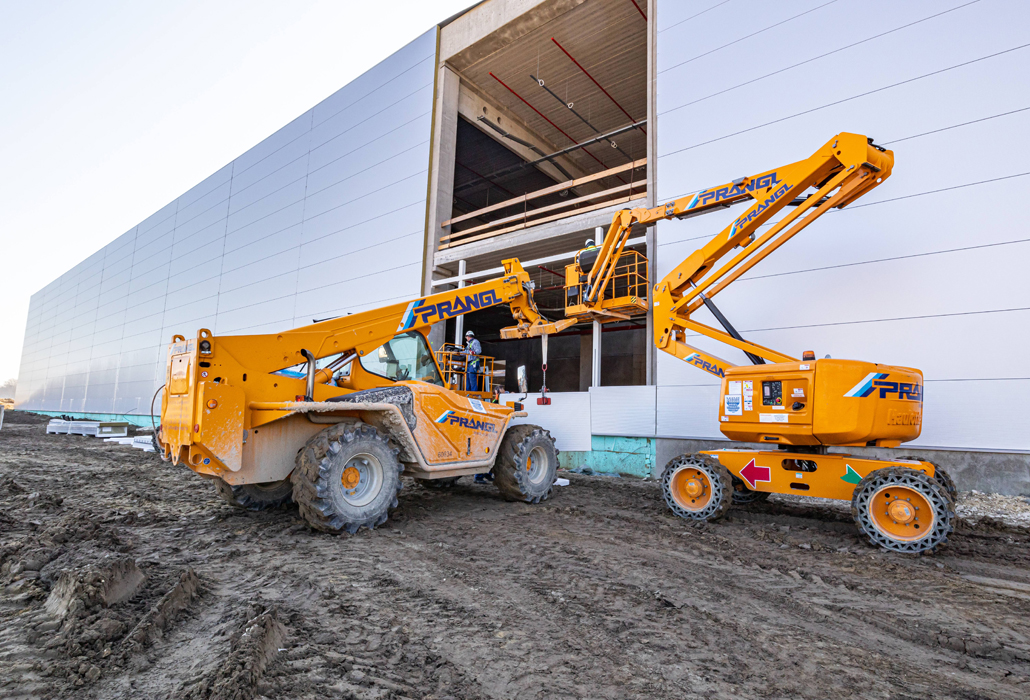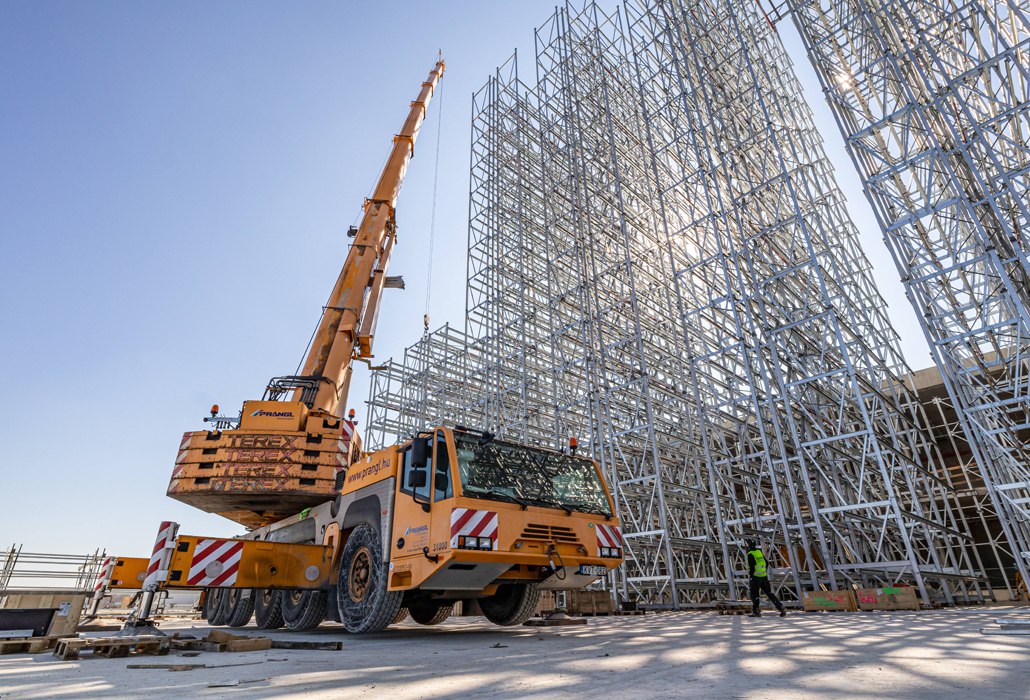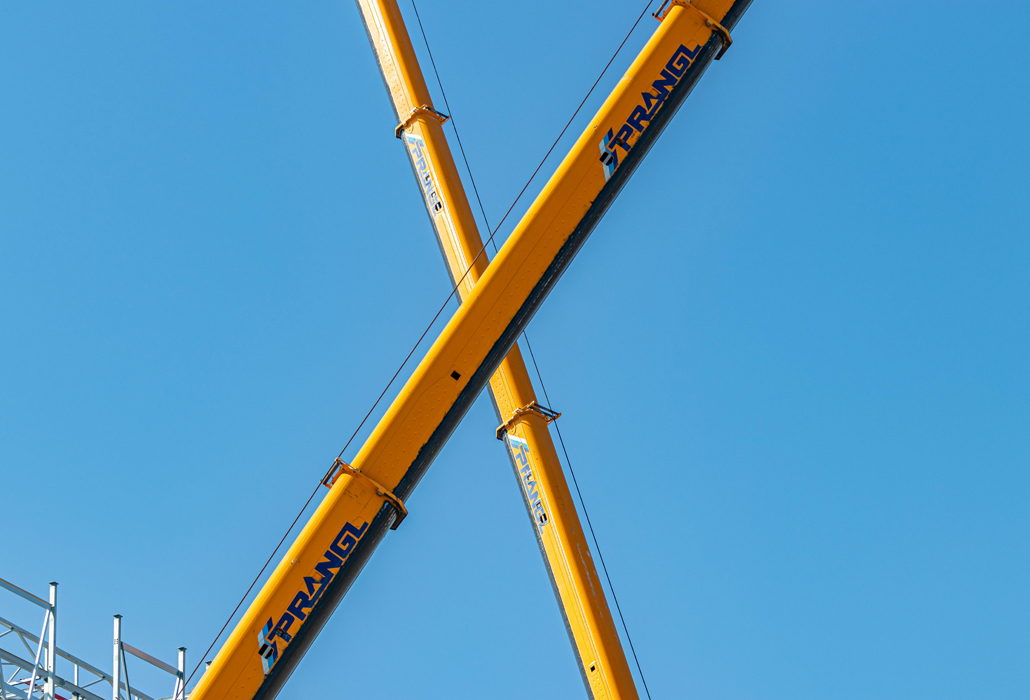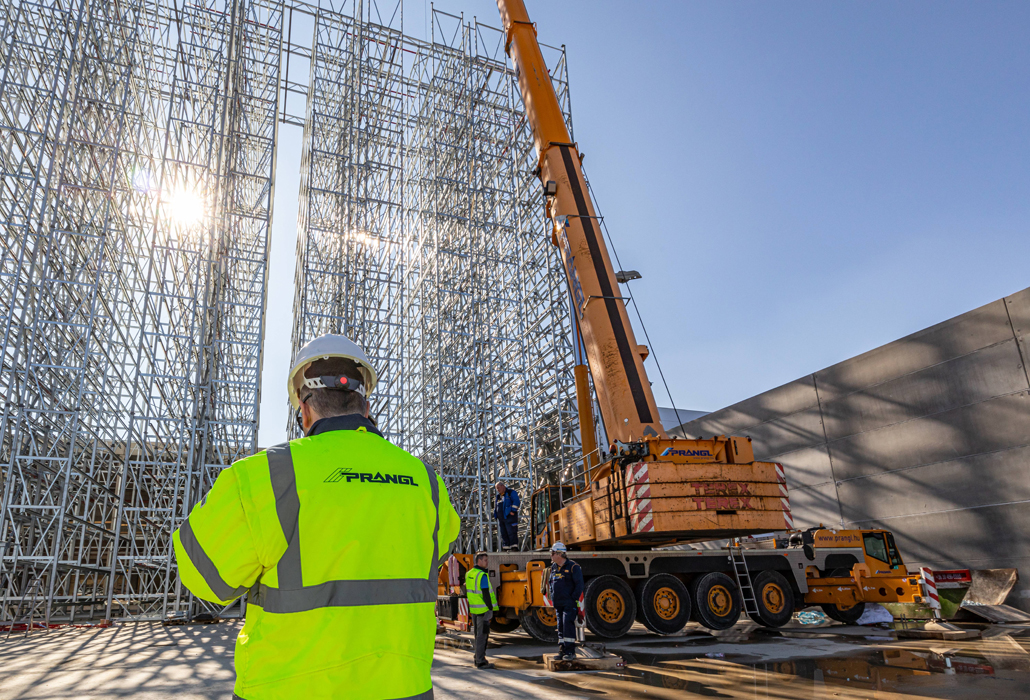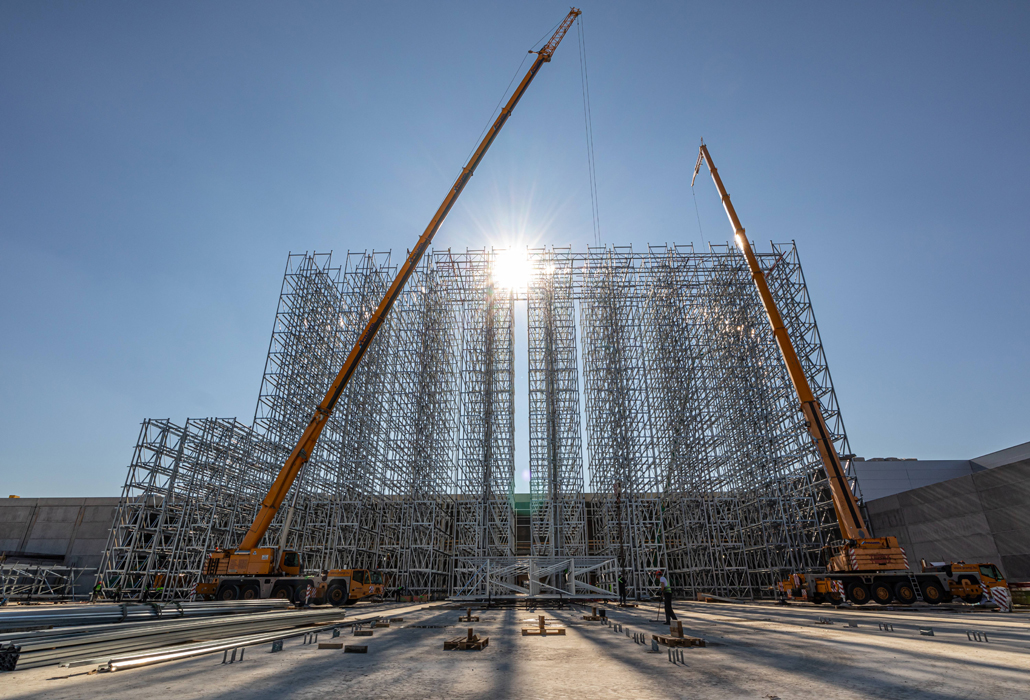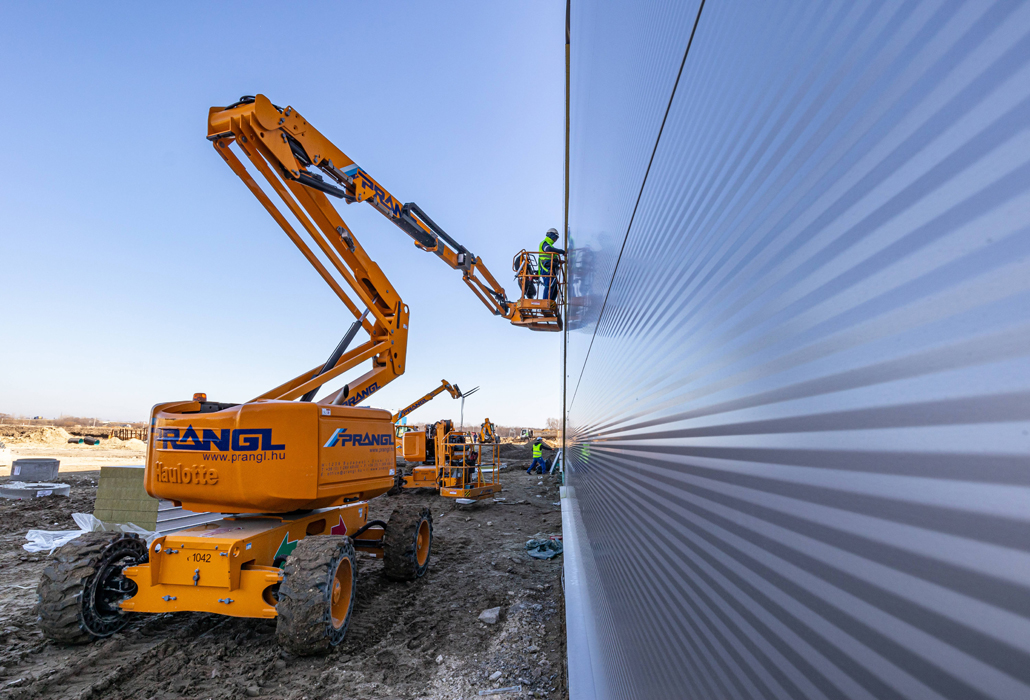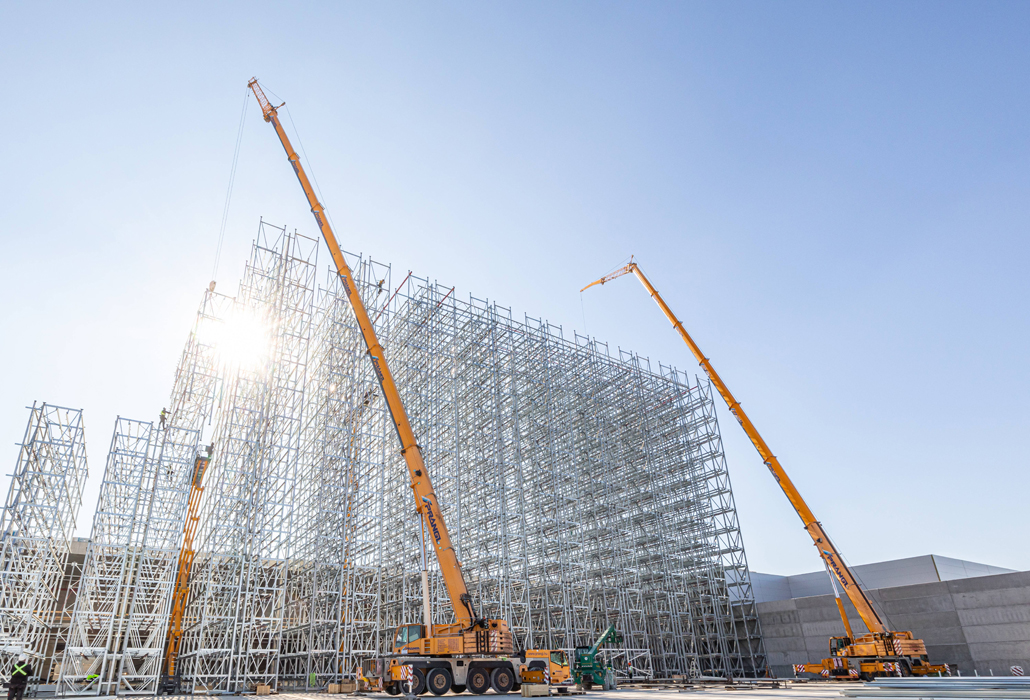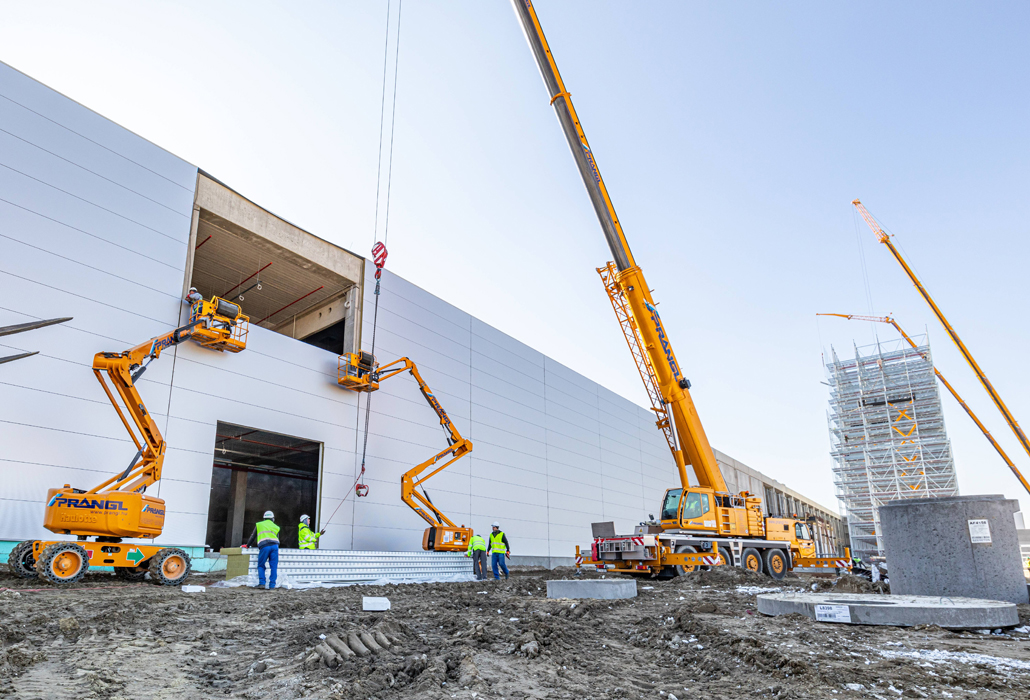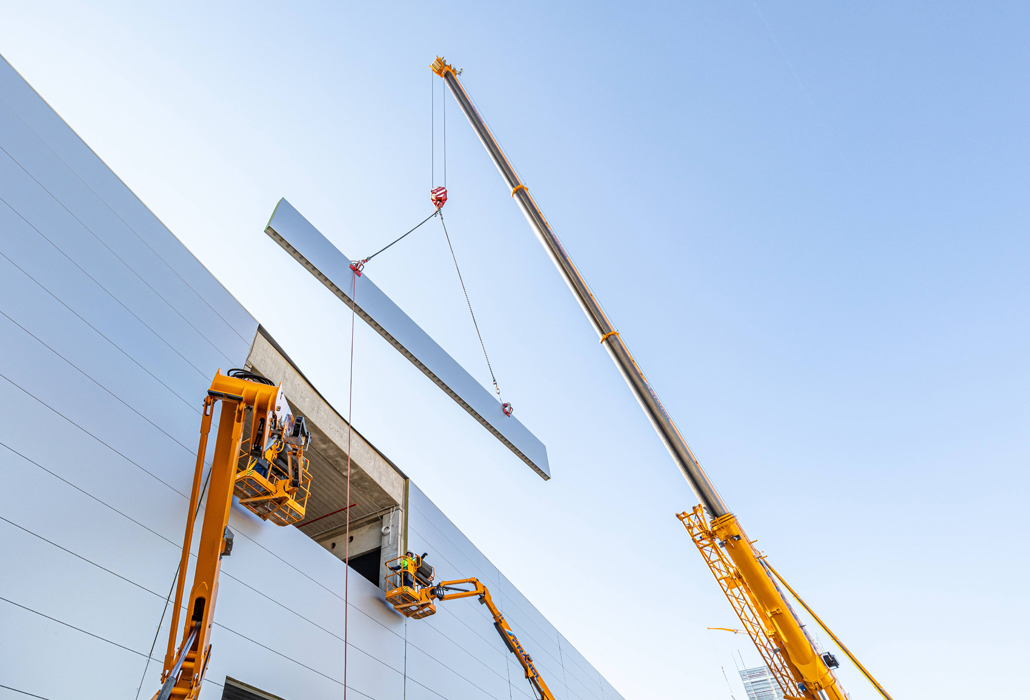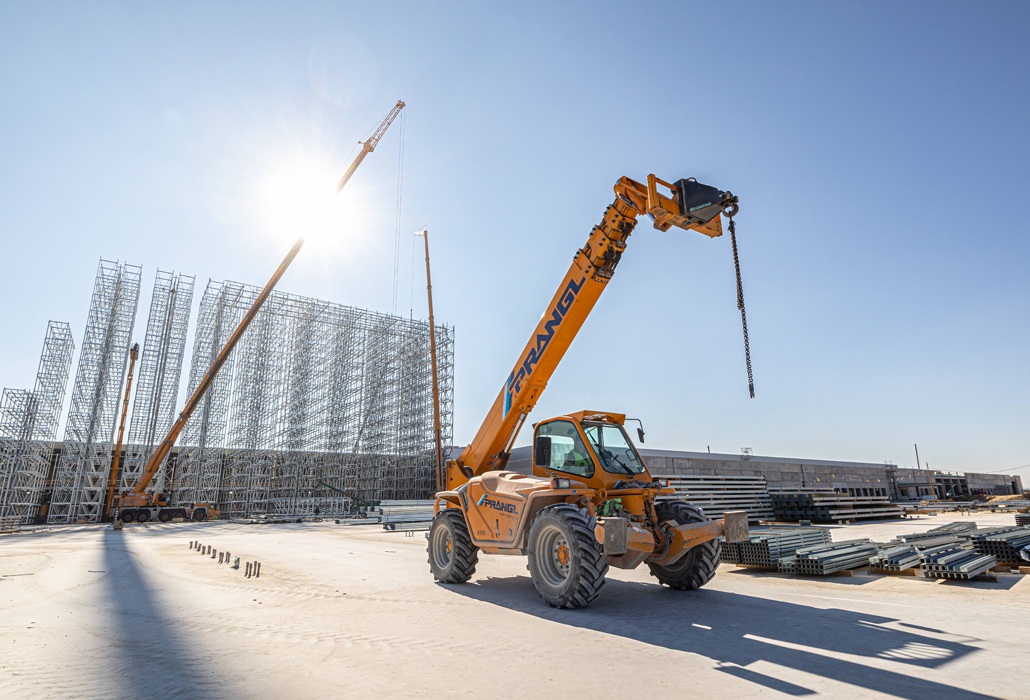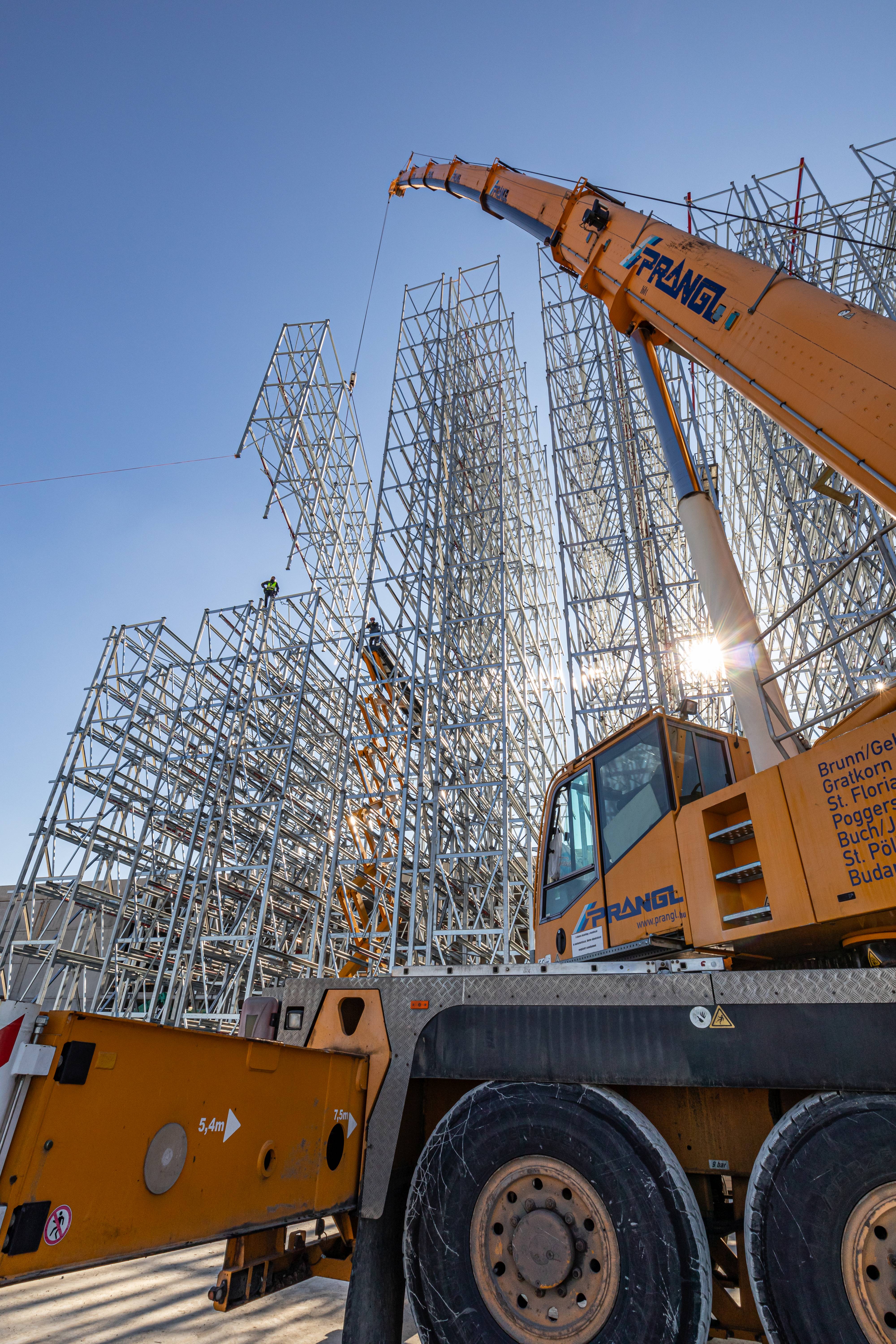 The challenge
Safety next to the airport
When tall buildings are erected next to an airport, special safety concepts are required. After consultation with all relevant authorities, Prangl was able to offer the optimum mix of equipment.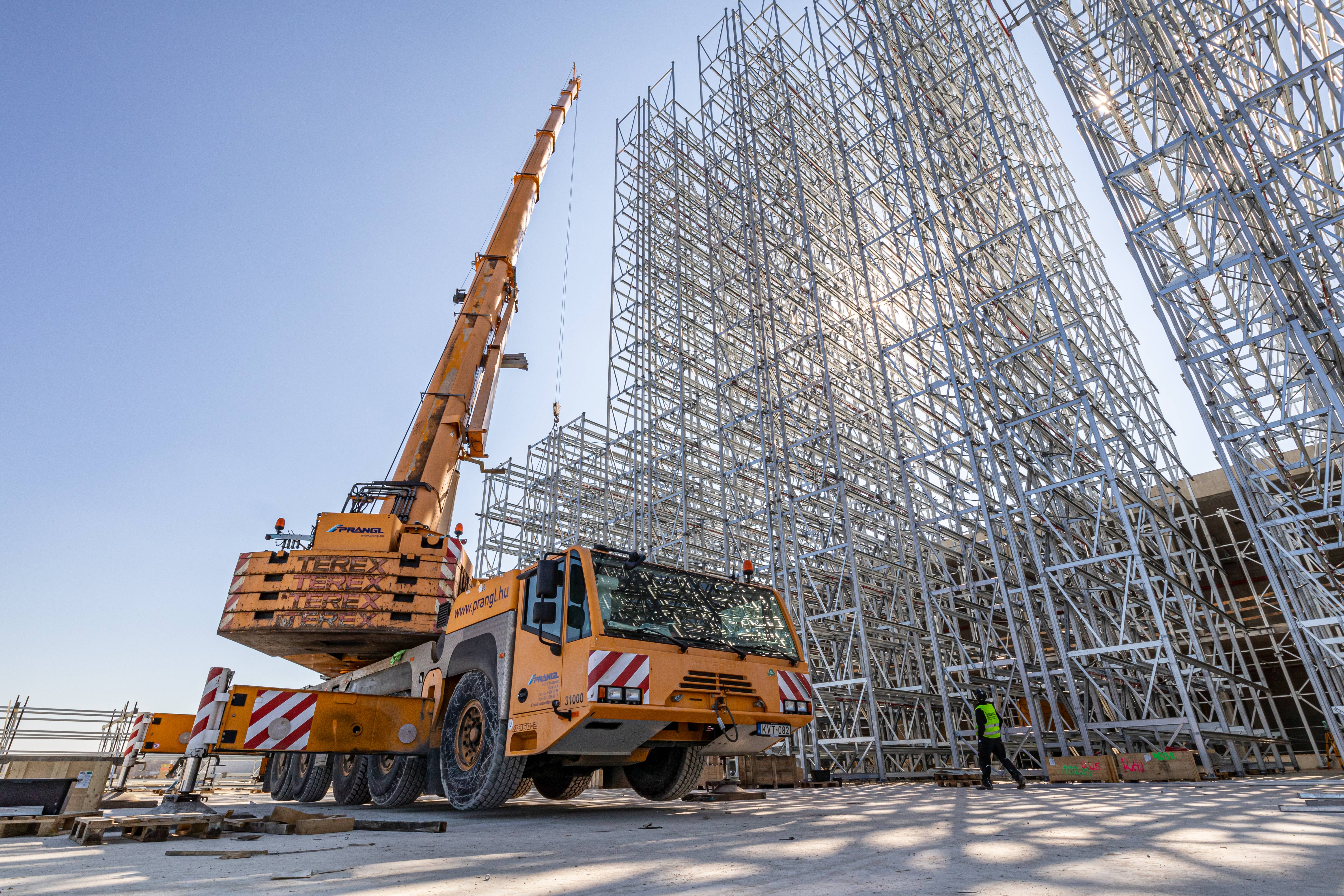 Breathtaking dimensions
An internationally active furnishing and furniture group from Denmark is investing 200 million euros in the construction of a new, highly automated distribution centre near Budapest. In the future, Hungary, the Czech Republic, Slovakia, Slovenia, Croatia and Bosnia & Herzegovina will be supplied from this logistics location. The distribution warehouse alone will cover an area of 143,000 m² and provide space for at least 205,000 pallets. The fully automated racking system will be 40 metres high.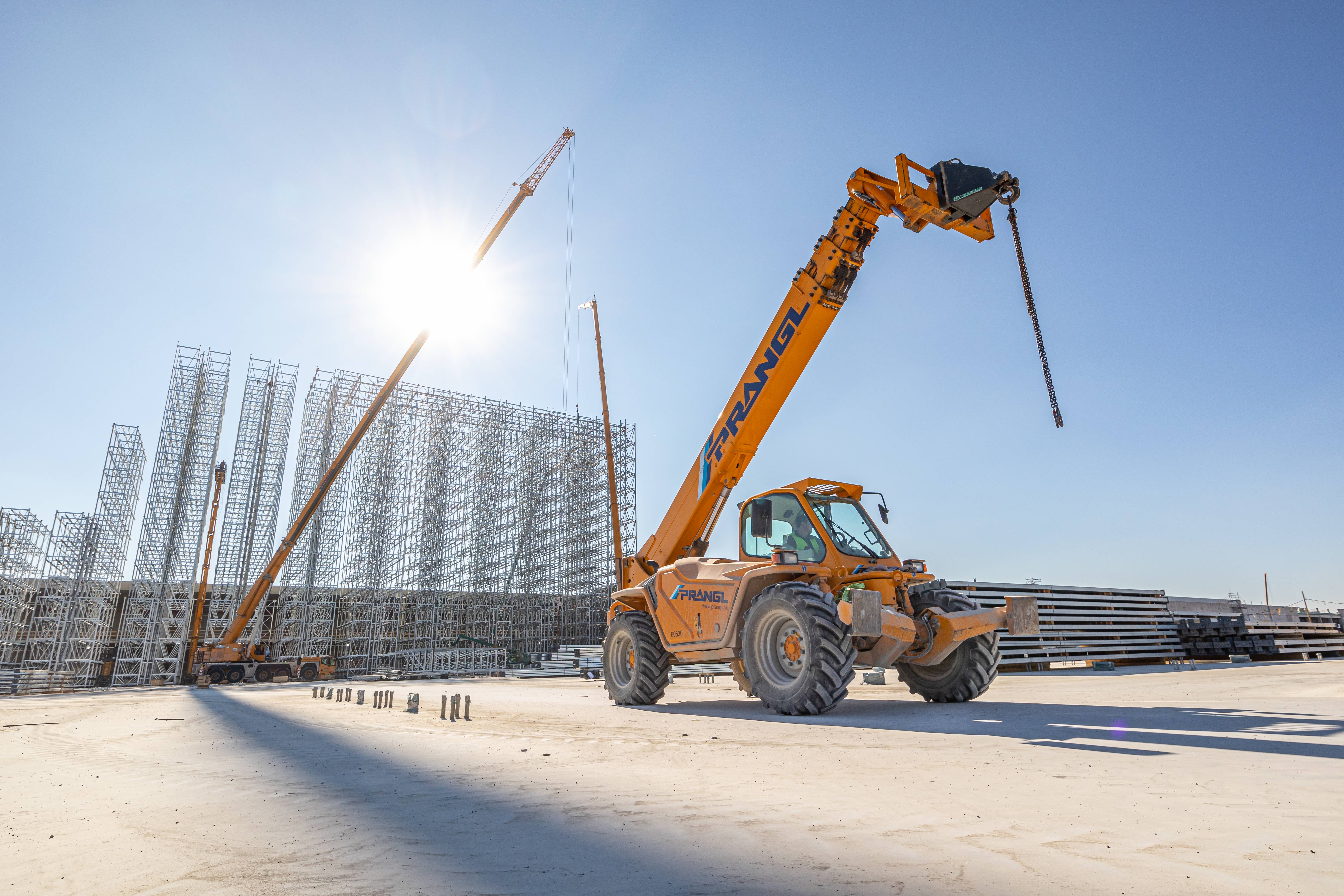 Comprehensive machine mix
In order to handle such a large-scale project smoothly, a balanced mix of equipment is needed on site. With its cross-divisional fleet, Prangl is exactly the right partner for this. During the construction period, at least four telescopic cranes (70 to 250 tonnes), four telehandlers, four scissor lifts and three telescopic boom lifts will be in use. In addition to the right choice of equipment, technical support in the form of regular on-site maintenance of the equipment is also very important for such long projects..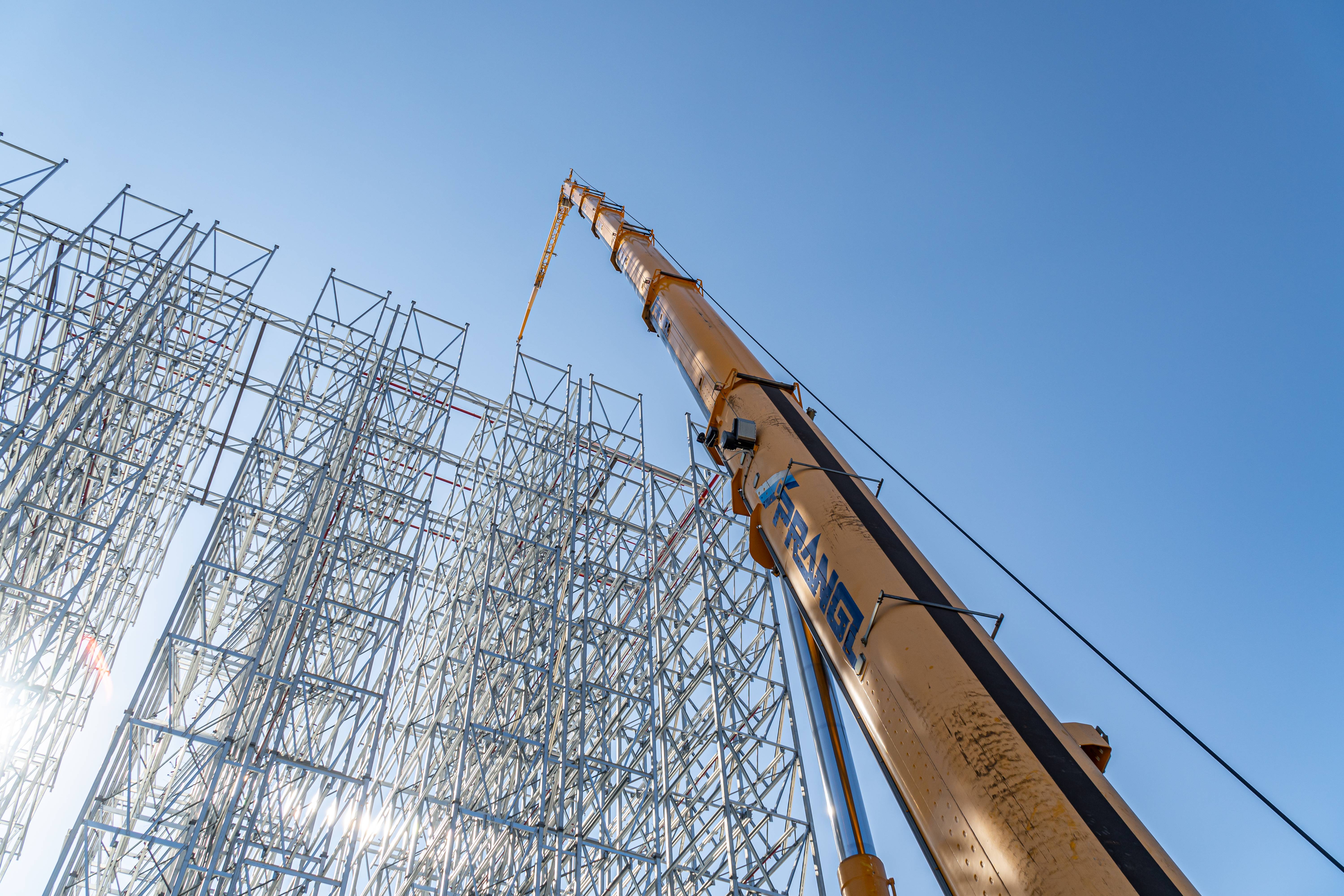 Special safety precautions
The new distribution centre to be built is located right next to Budapest Airport. All objects exceeding a height of 40 metres have to be registered with the airport administration, air traffic control and the aviation authority. Since the highest crane boom will reach up to 70 metres, the preparations took about five months. After that, all approvals were granted by all three authorities. Adhering to strict safety measures, the assembly work could start on time.