March 2023
Fan transport
Prangl was commissioned with transporting an industrial fan from Tiszakecske (Hungary) to the Danube port of Krems an der Donau.
Country:
Hungary - Austria
Date:
07.02.2023 – 08.02.2023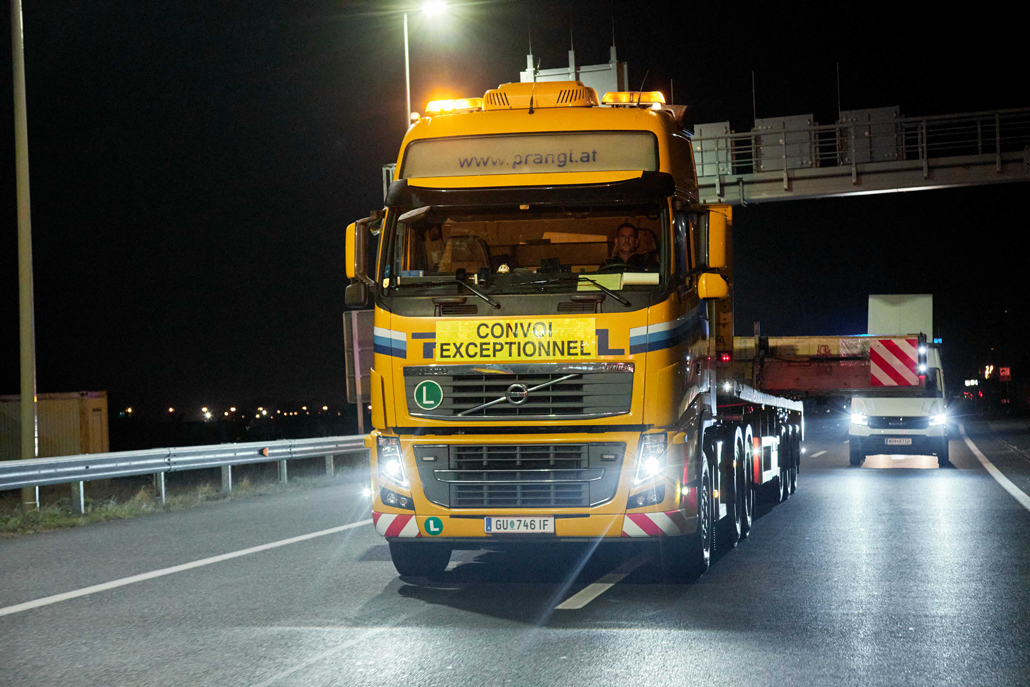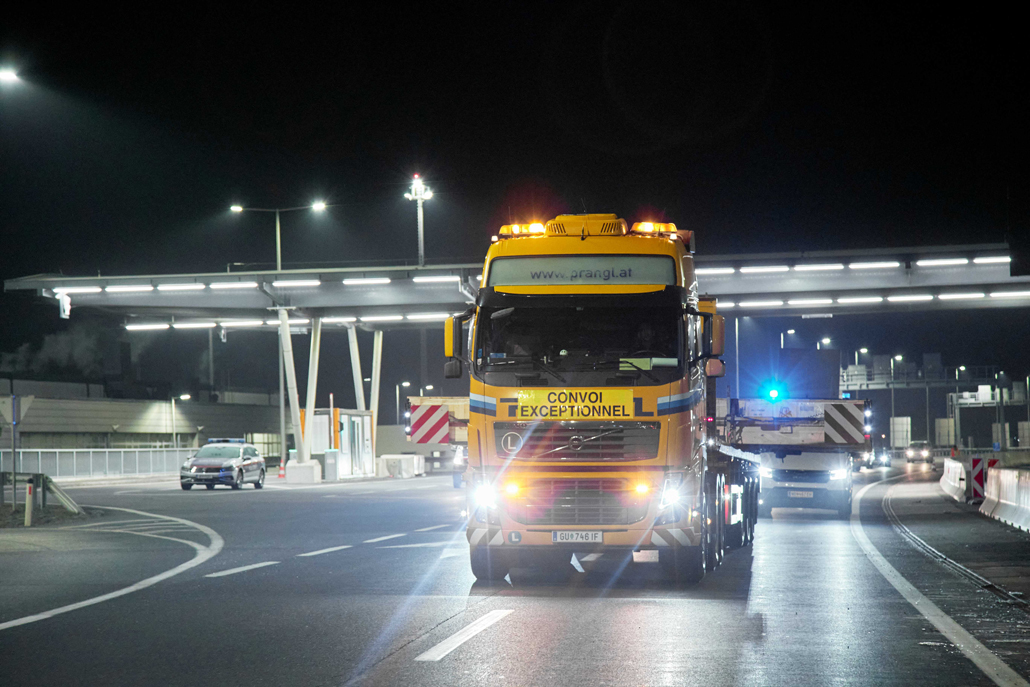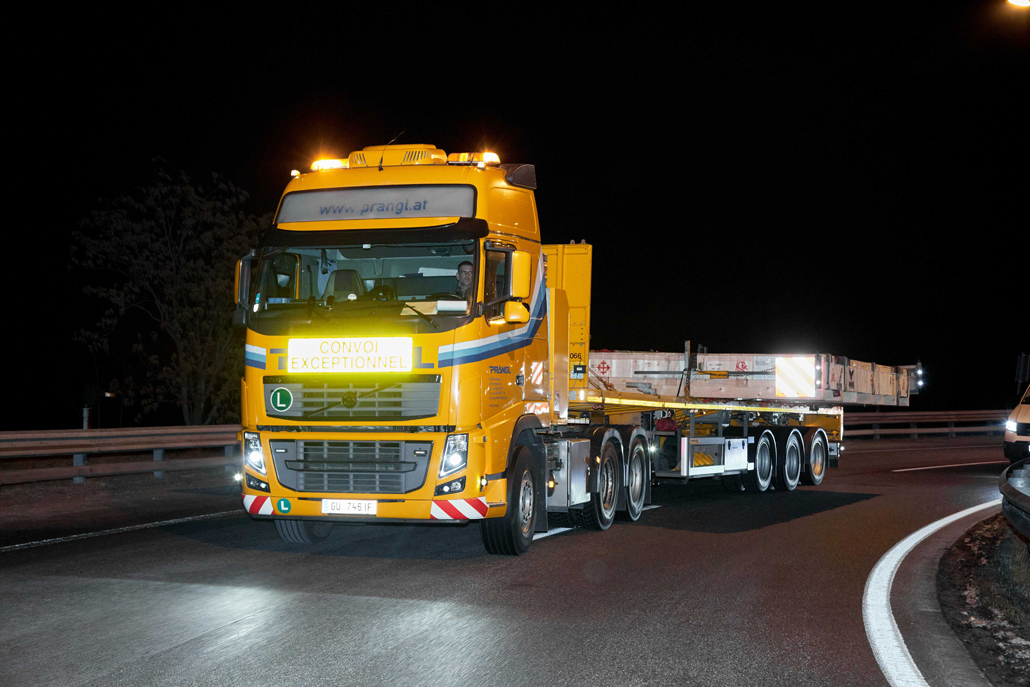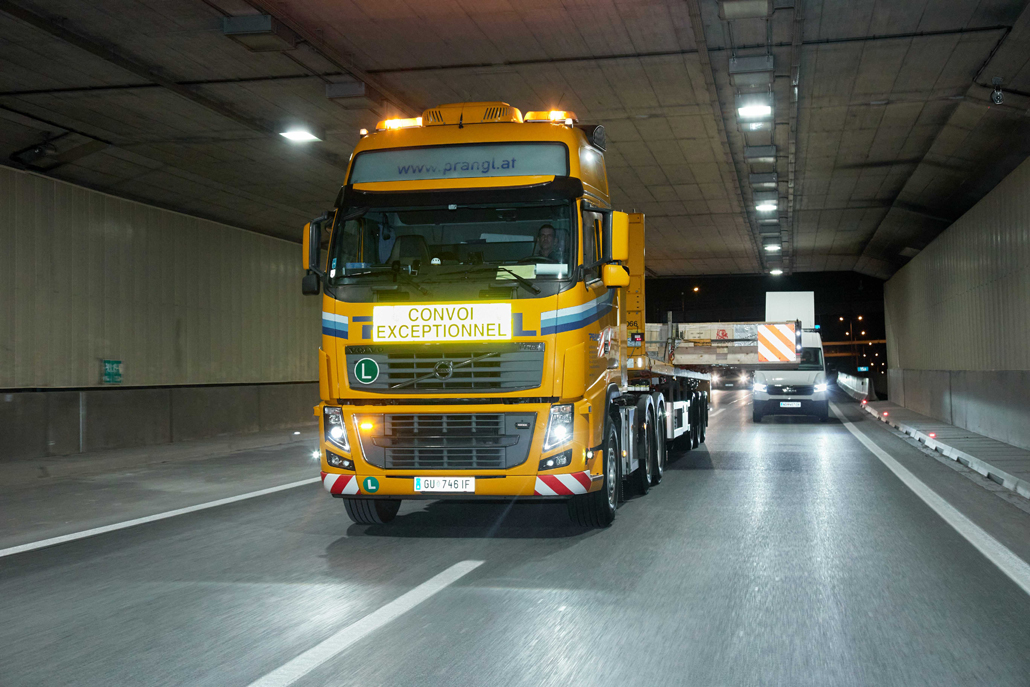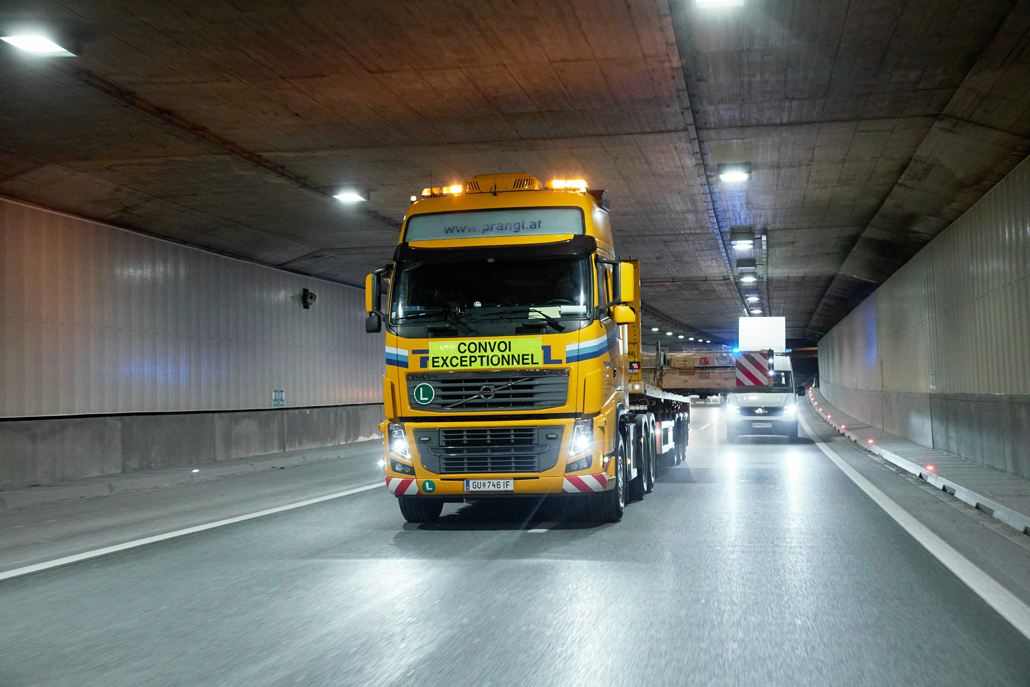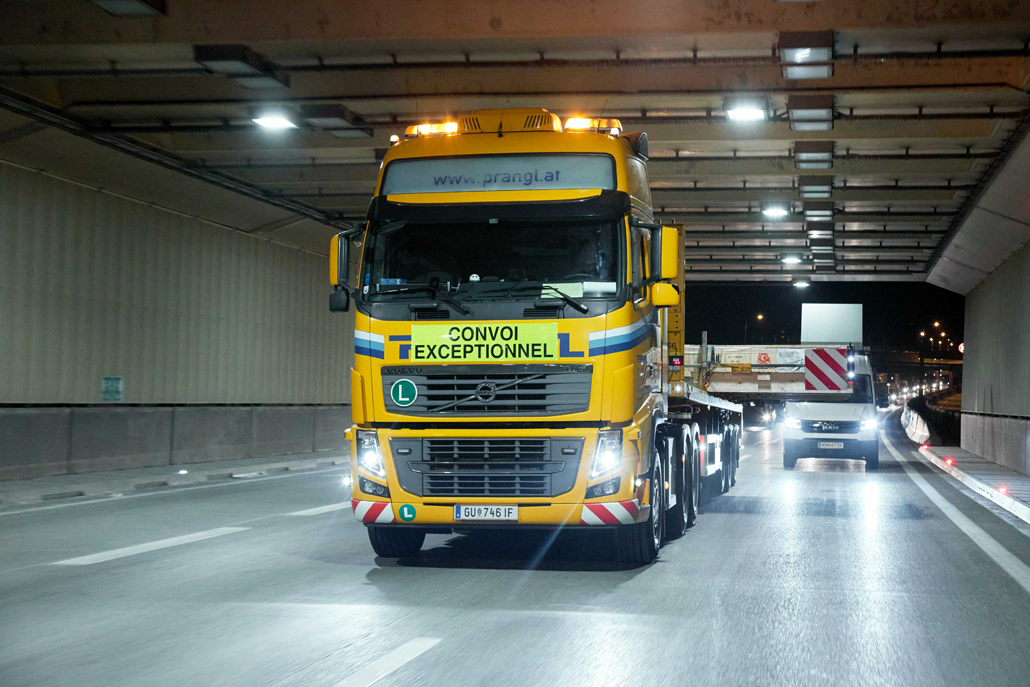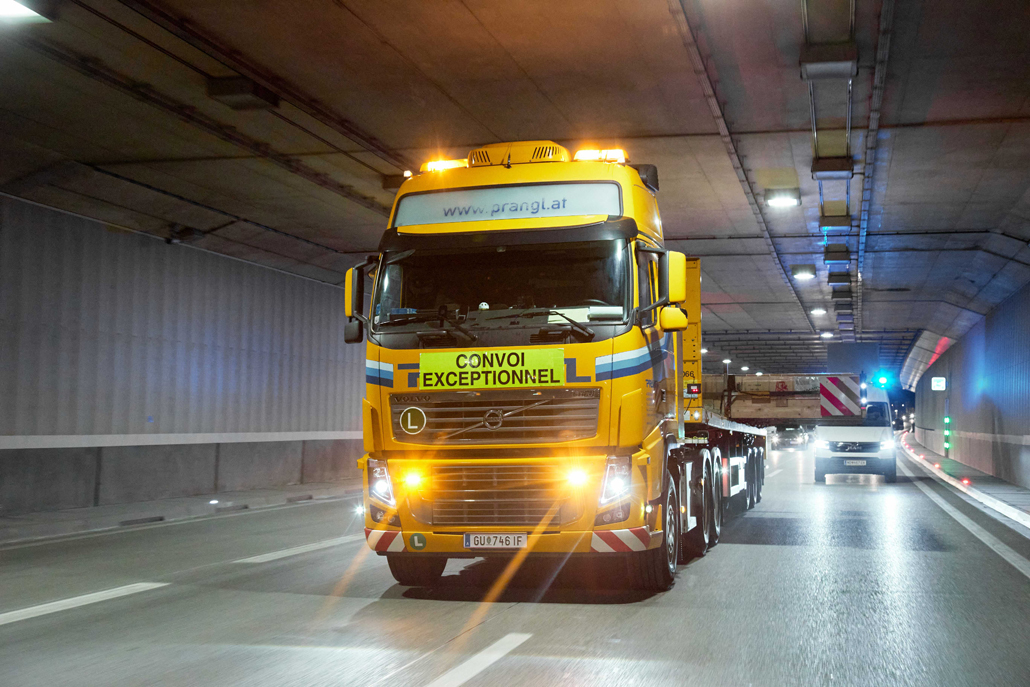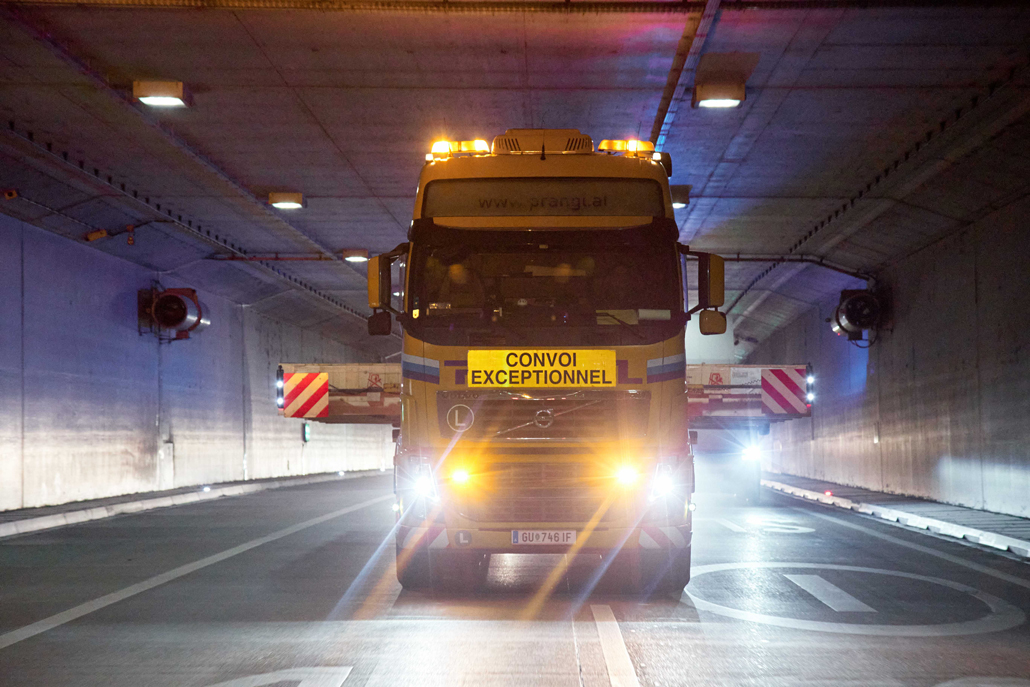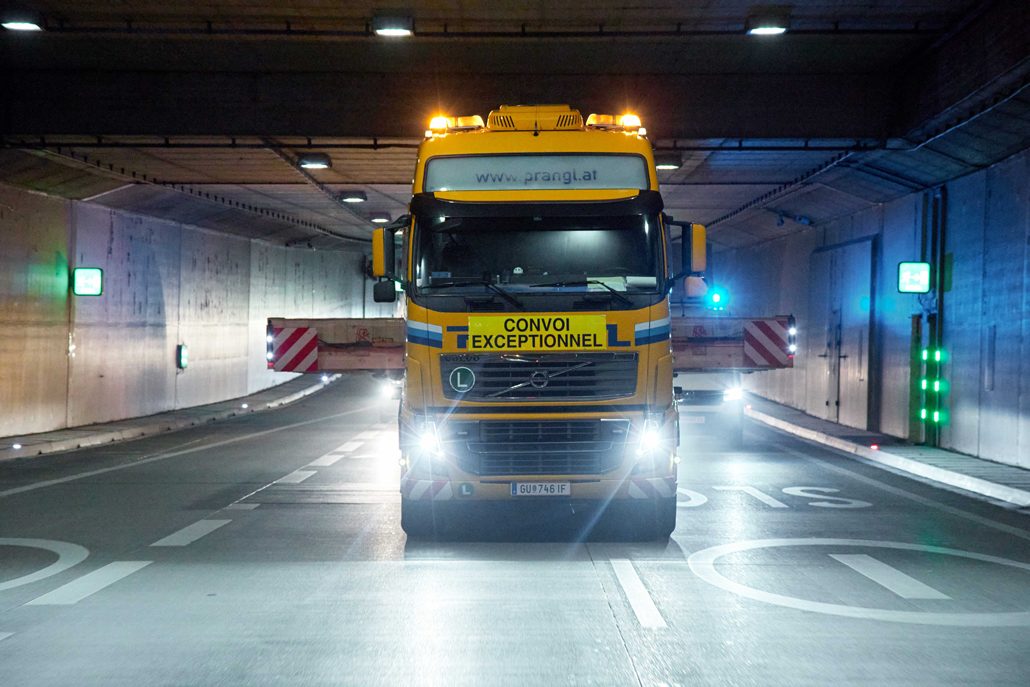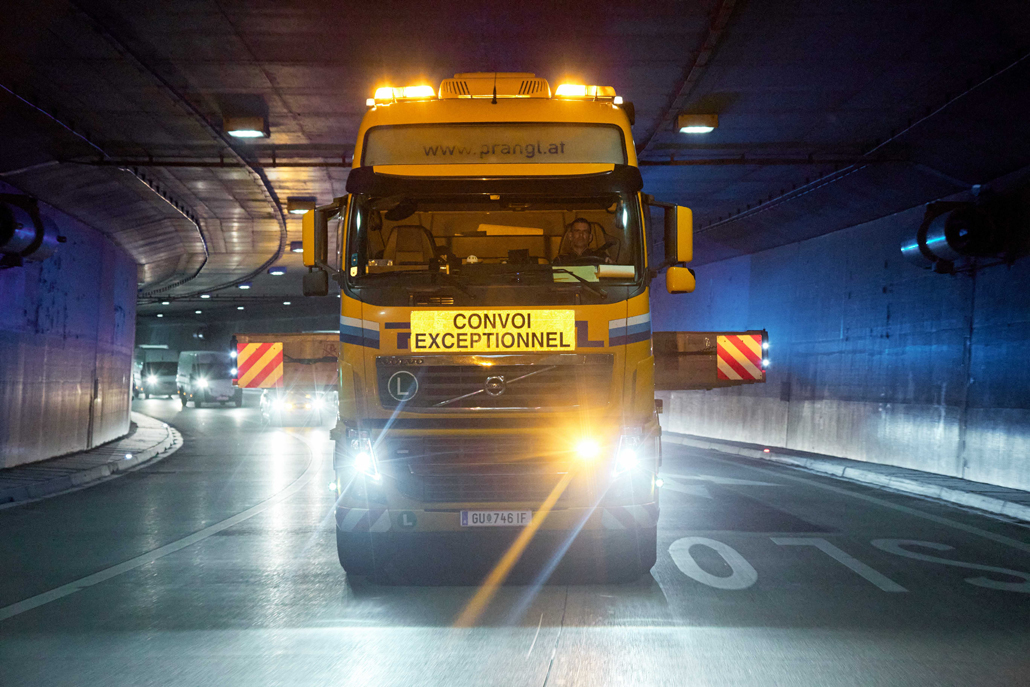 The challenge
Extra-wide heavy transport
A fan for plant construction was to be transported from the Hungarian production factory to the port of Krems an der Donau. Usually, an inland waterway vessel would be required to undertake the complex transport chain because, at first glance, continuous transport by road appeared infeasible due to the width of the fan - an impressive 6.13 metres.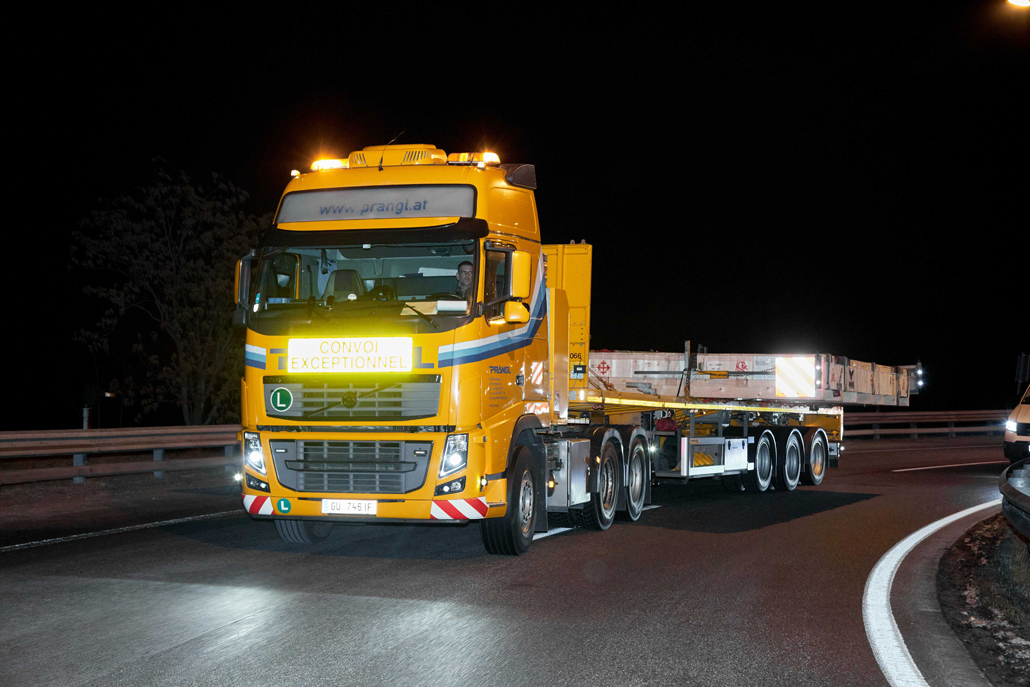 Road rather than inland waterway vessel
It would not be Prangl if the best and simultaneously most economical concept were not deployed for the customer: Despite all the challenges, the team of experts devised a feasible road solution for the industrial fan (which measures 6.13 x 6.13 x 0.40 metres and weighs 4,000 kilograms), based on highly detailed transport planning and meticulous route investigation. It was also necessary to set out a precise time schedule, so as to avoid bringing the remaining road traffic to a standstill. Due to the transport width, execution required more than two lanes.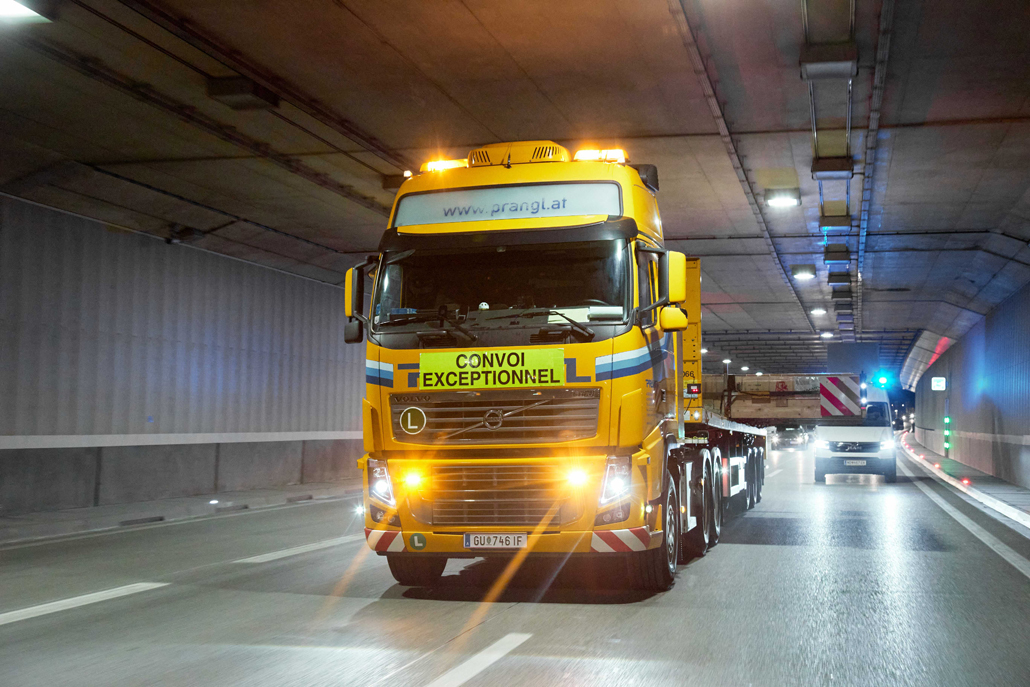 3-axle flatdeck
Extreme transport widths demand transport equipment that is as mobile and as flexible as possible. As such, a 3-axle tractor with a 3-axle flatdeck with hydraulic power steering was the perfect choice here. The short transport length in combination with excellent cornering ability made it possible to overcome any narrow points along the route. The trailer loading height of 1.6 metres is also highly advantageous in such instances because it can swing over obstacles such as crash barriers. In combination with the fan, this resulted in a transport train with a length of 17.5 metres.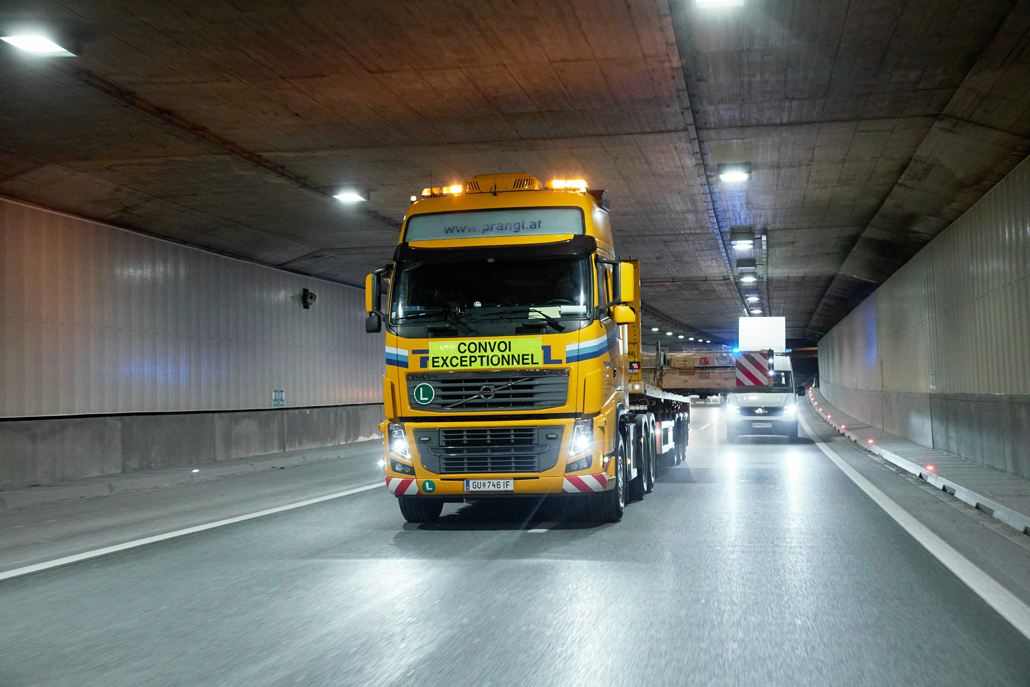 Maximum concentration
And so it was that the extra-wide, 4-metre-high heavy duty transportation made its way from Tiszakecske to Krems overnight. For the driver, this meant maintaining the highest level of concentration, because even the smallest steering movement could result in damage to the load when passing tight points along the route. Traffic had to be temporarily stopped time and again to ensure safe passage. Narrower access roads proved a particular challenge because there was almost no space left for other road users. Appropriately, four escort vehicles were on high alert; in Hungary the police accompanied the convoy.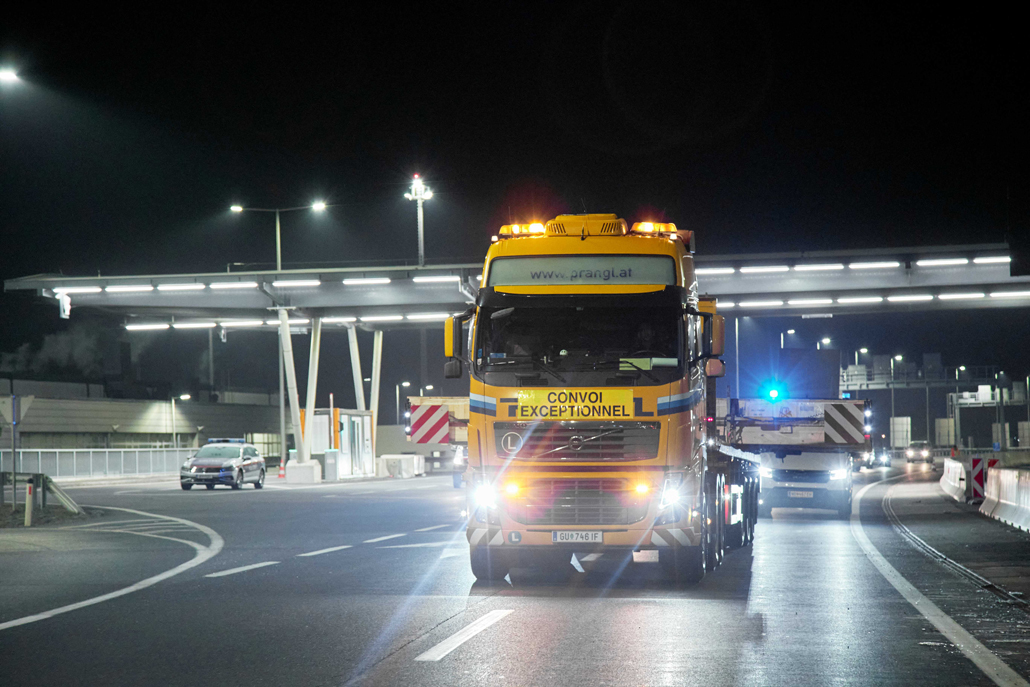 Unbeatable expertise
Despite the extreme width, the special transport went as planned - without complications and on schedule. With transport taking place without interruption by road, this was not only an economic advantage for the customer, but also meant major time savings. Alongside precise transport planning, the highly trained driver with extensive expertise and experience naturally also played a vital role in the success of this delicate mission, which was completed to the customer's complete satisfaction: The industrial fan was safely delivered to its destination - the port of Krems.