March 2015
Fertiliser factory
Prangl has been exclusively commissioned to provide crane services on the construction of a new nitric acid plant in Hungary.
Sales:
Gabor Mraz-Budavari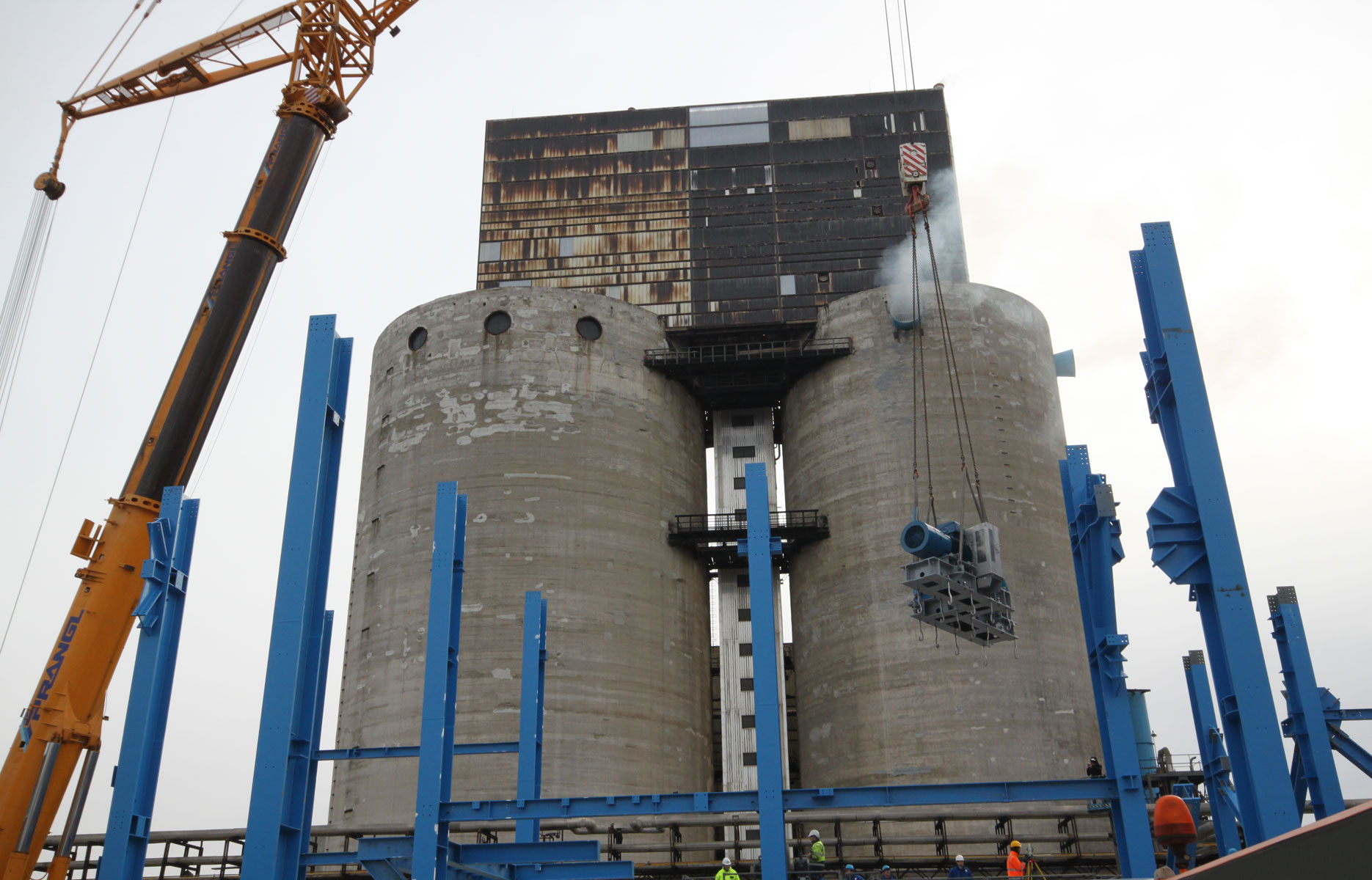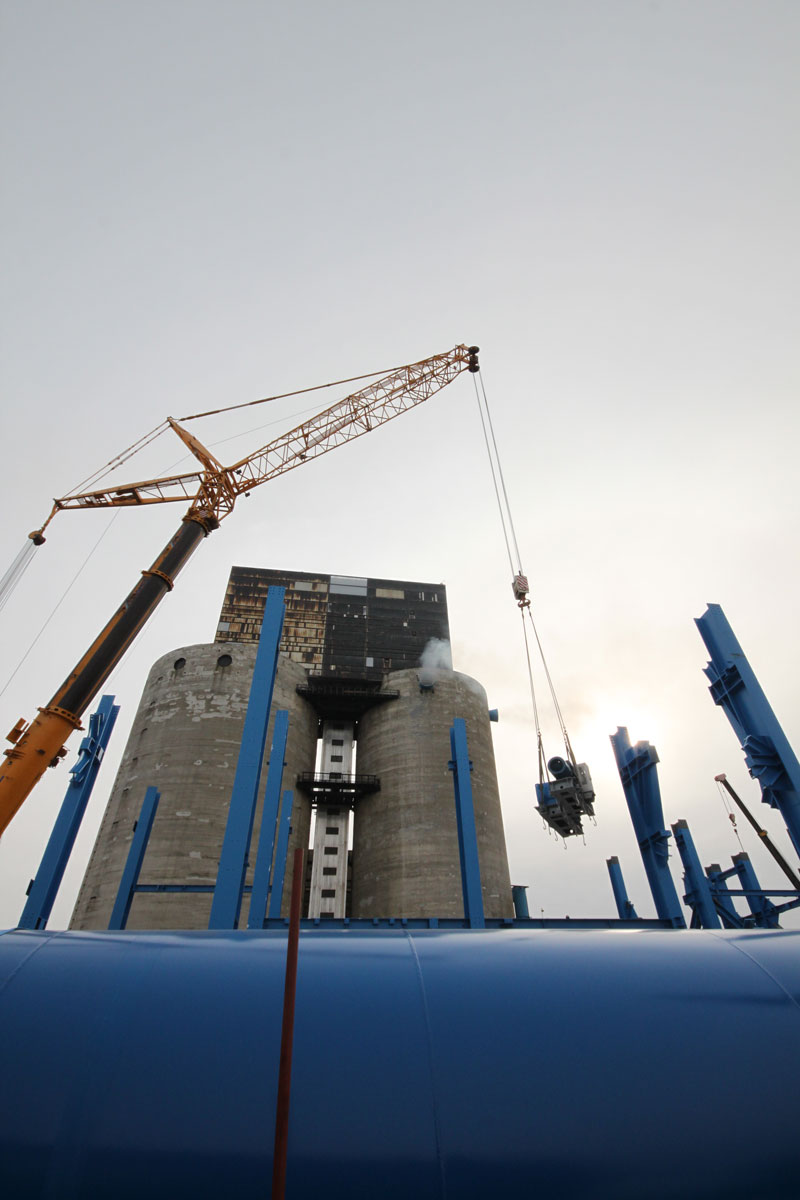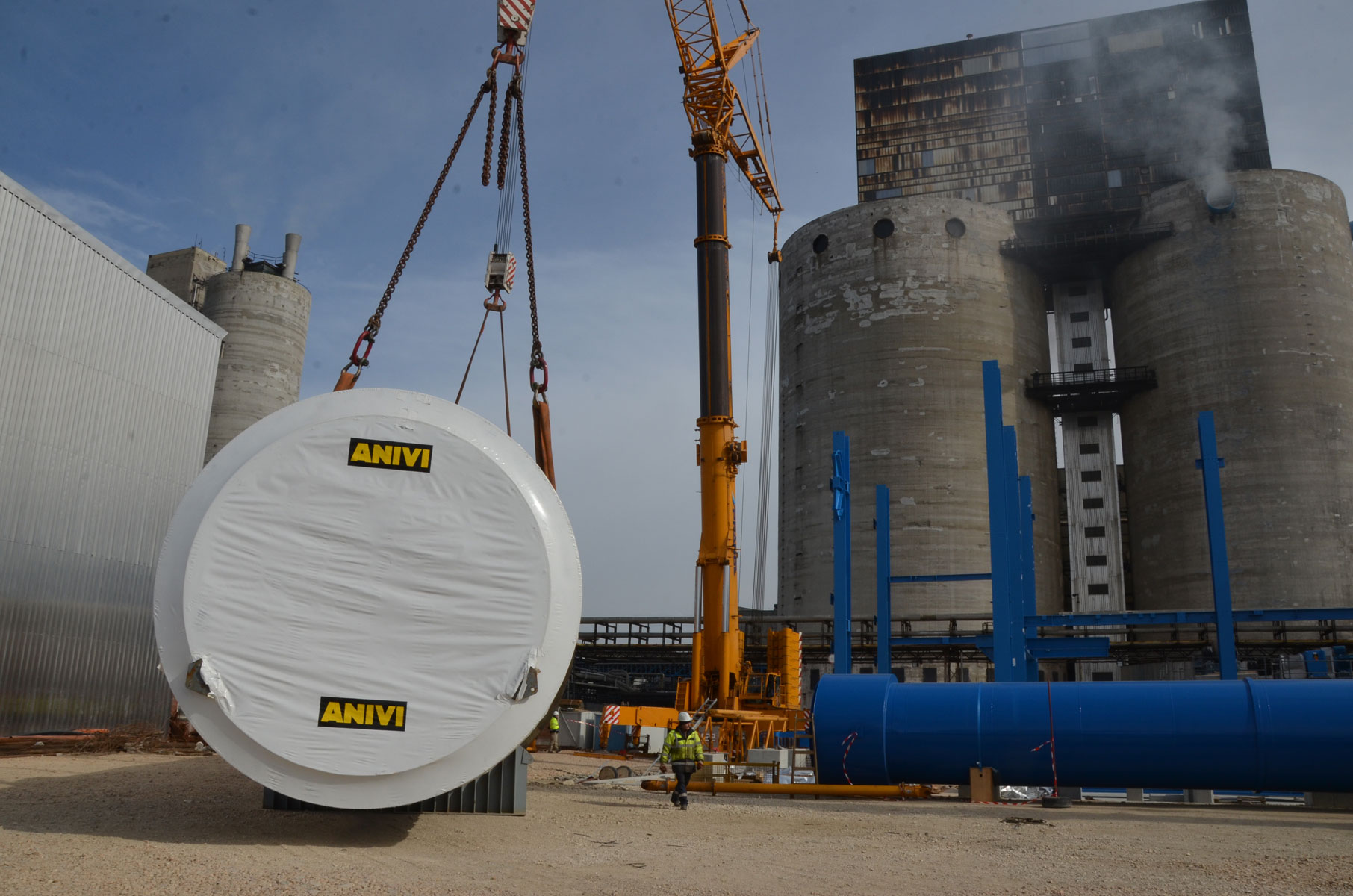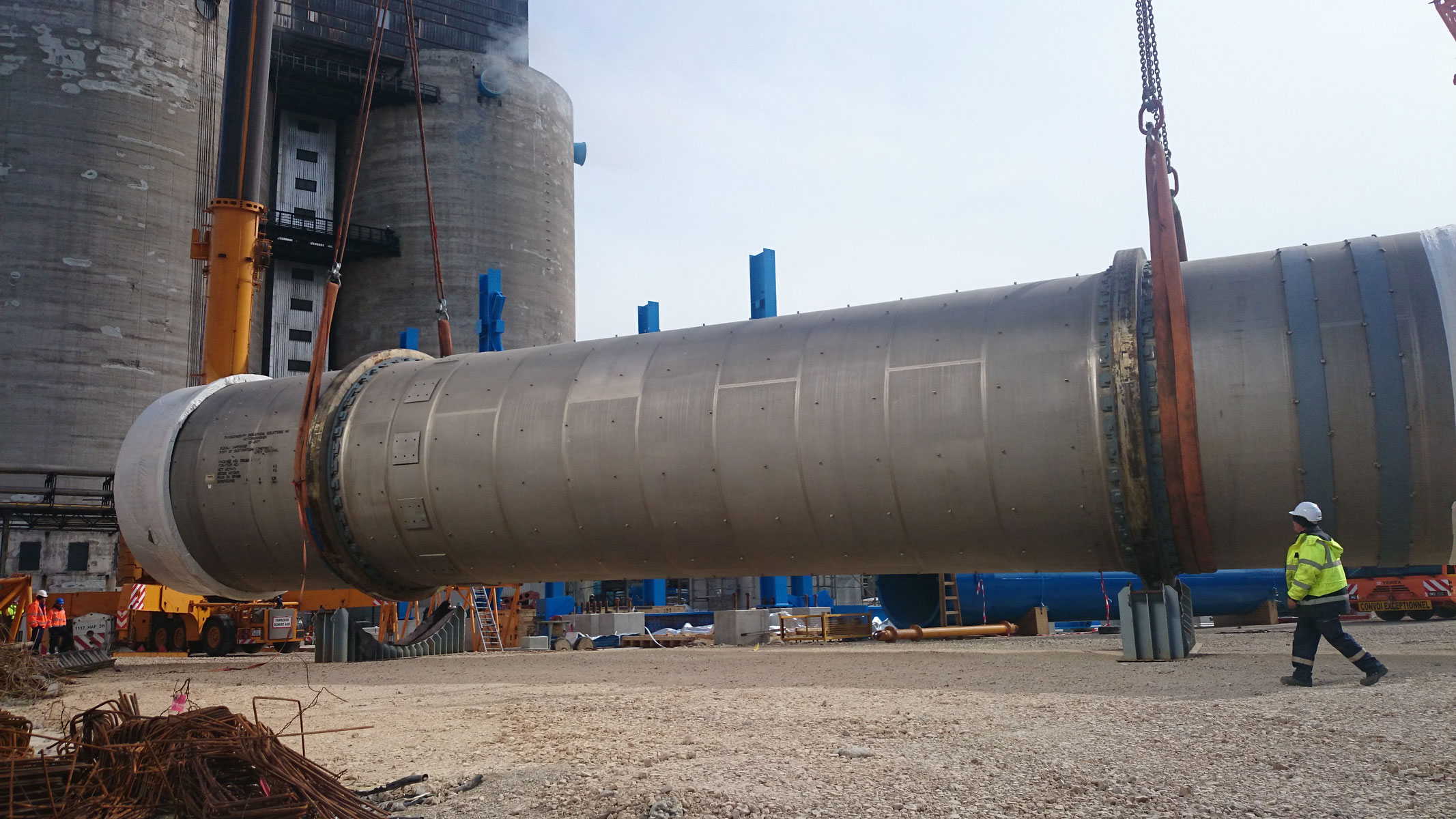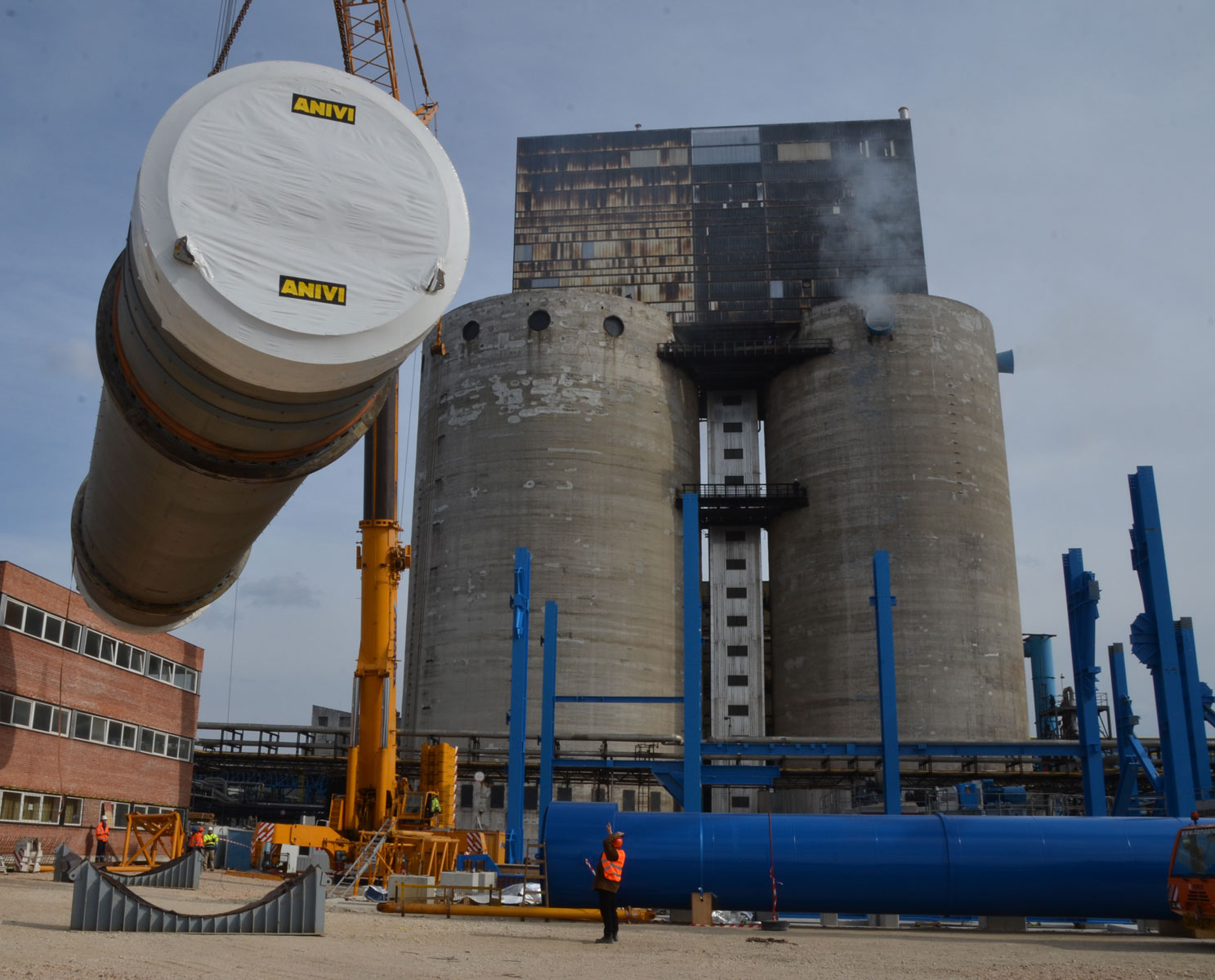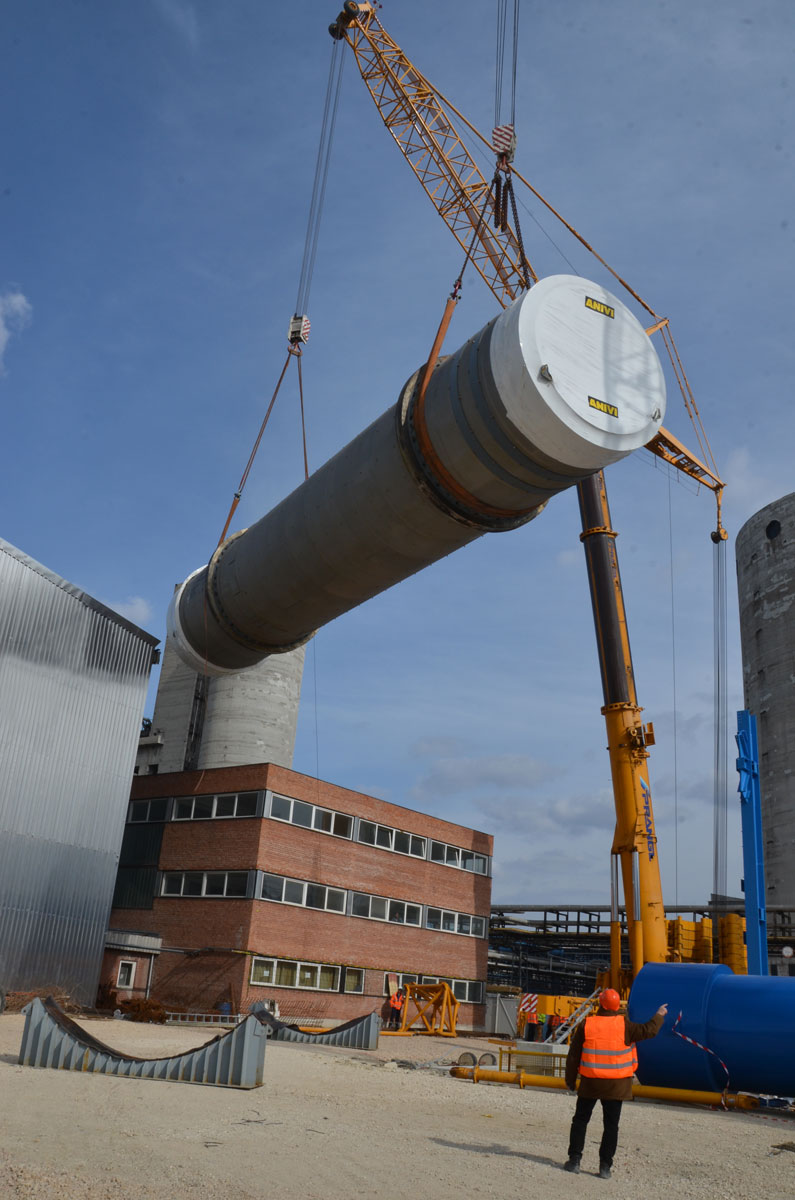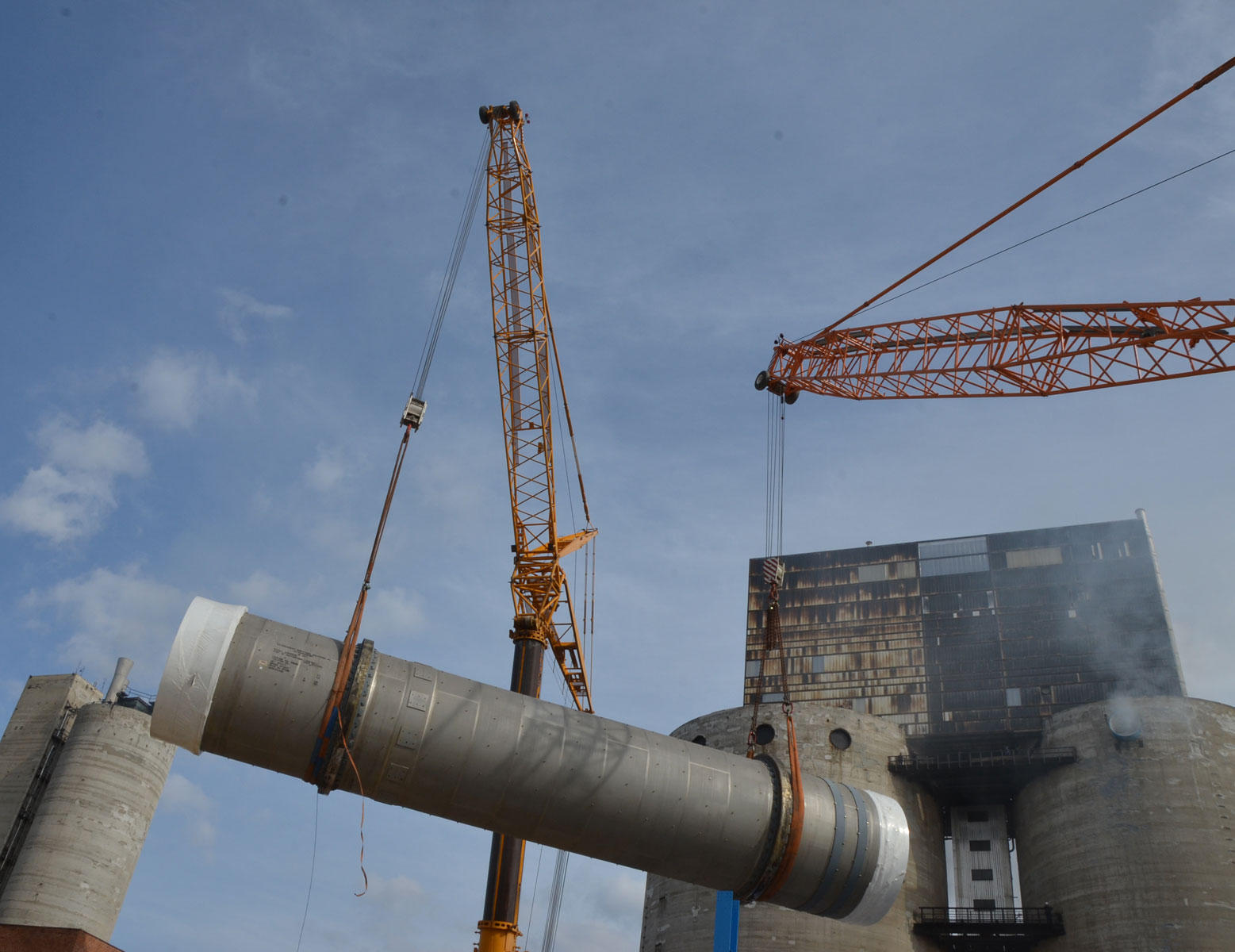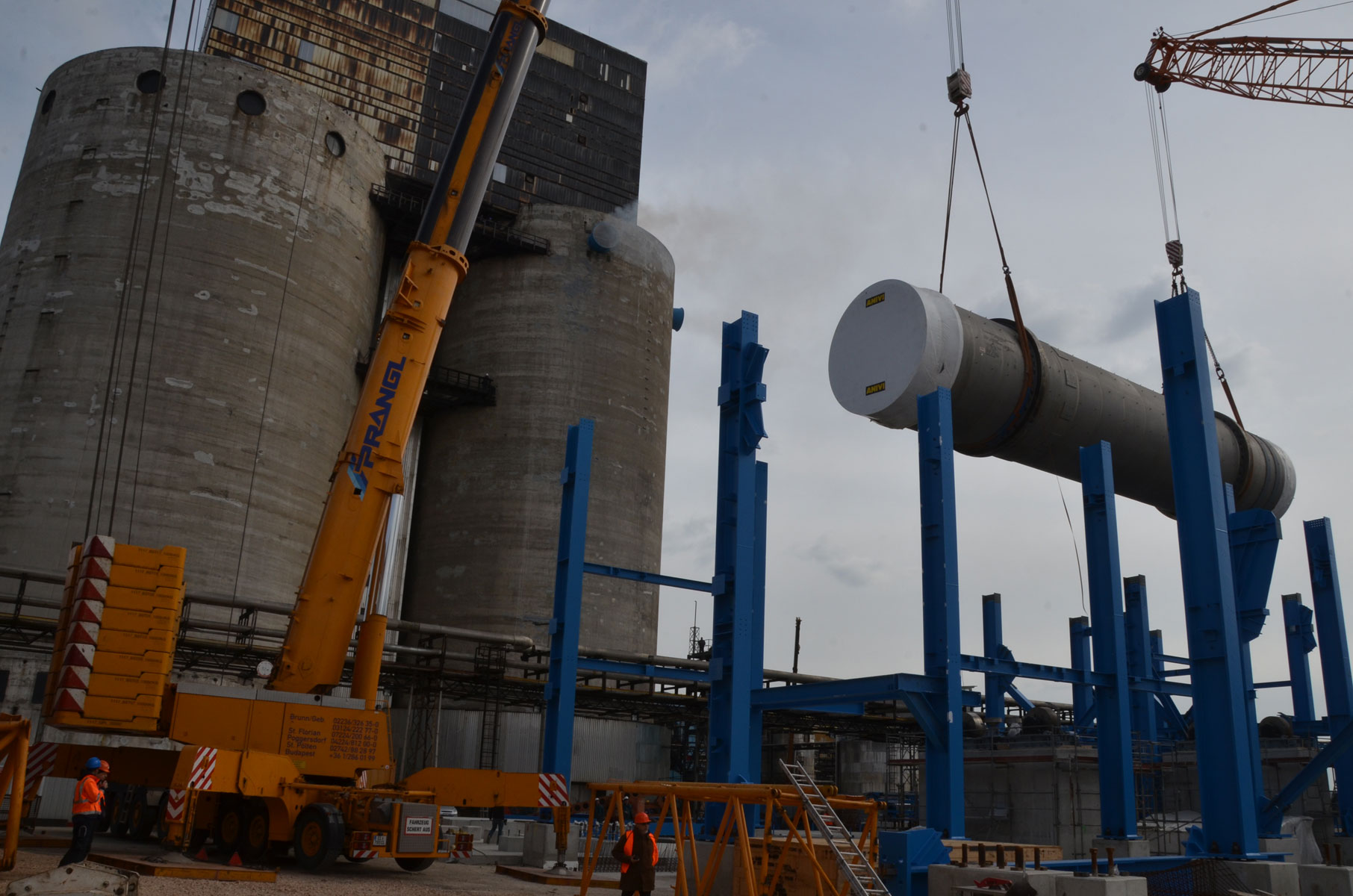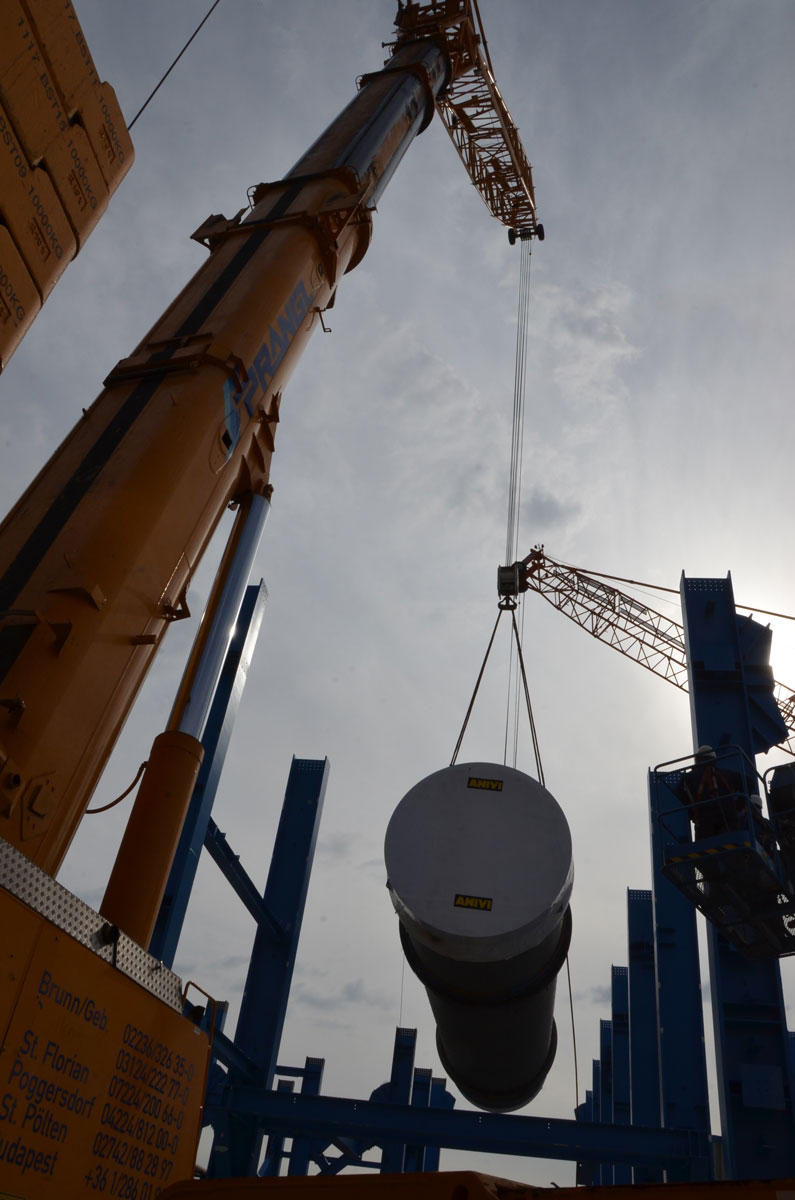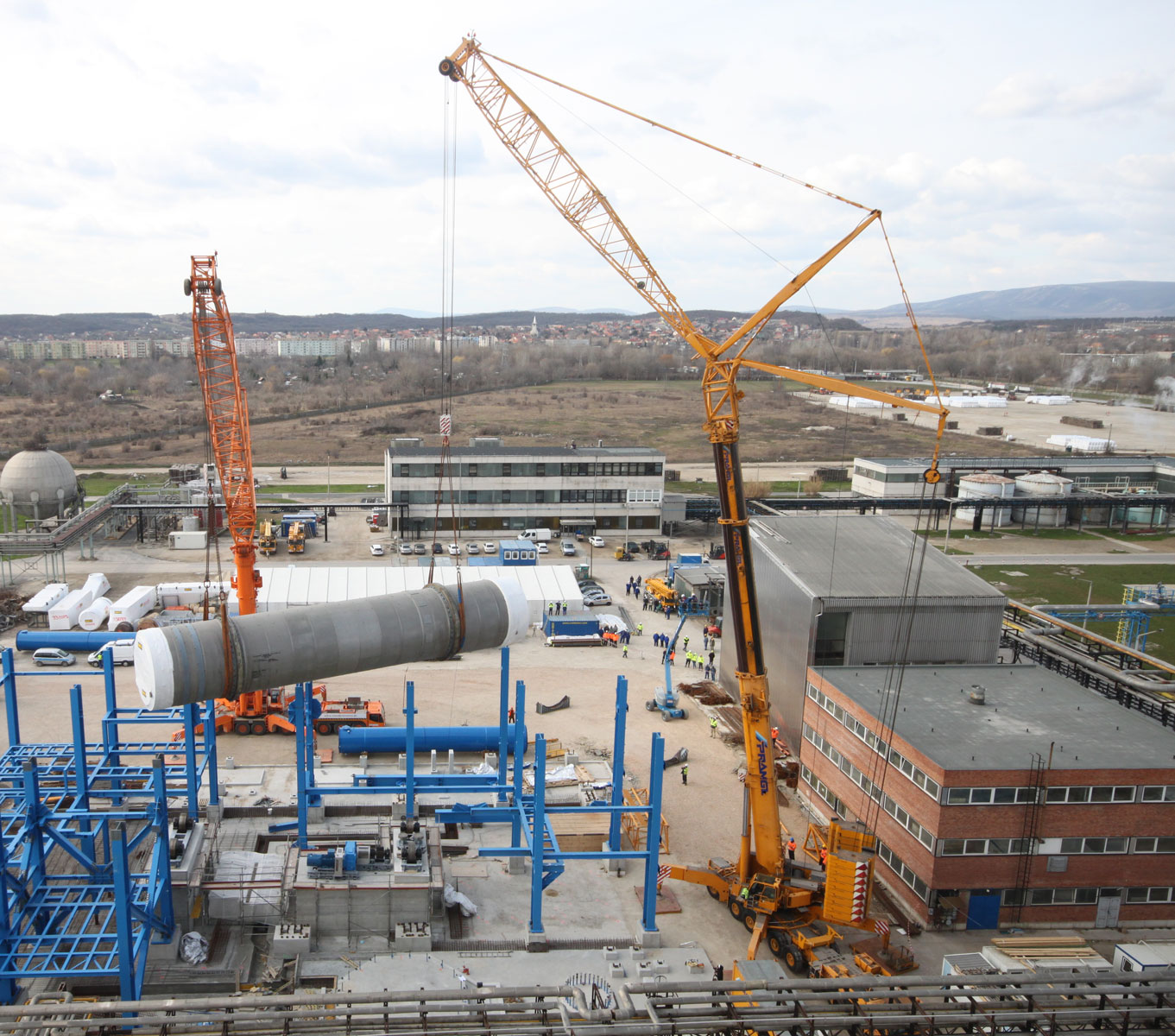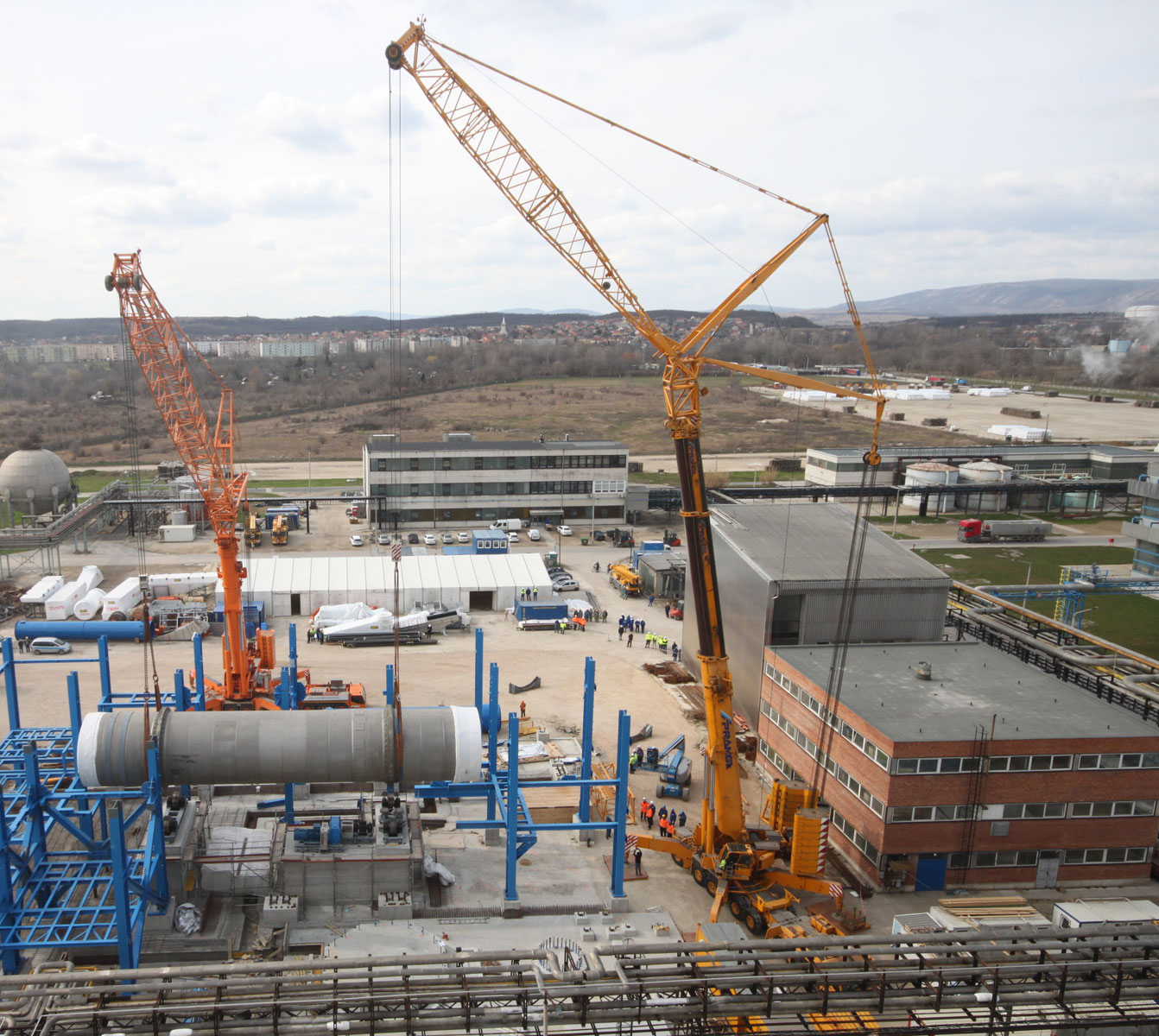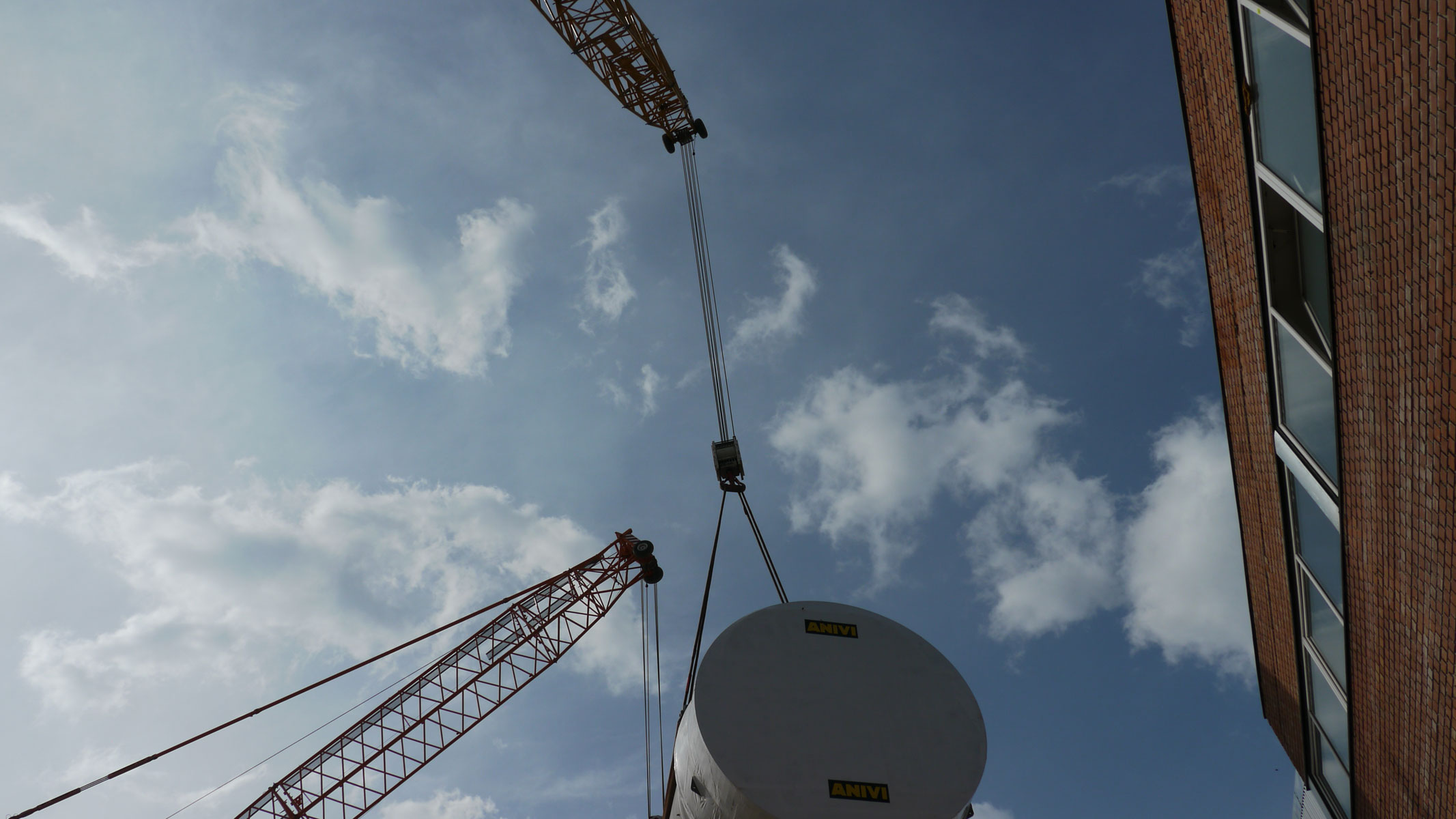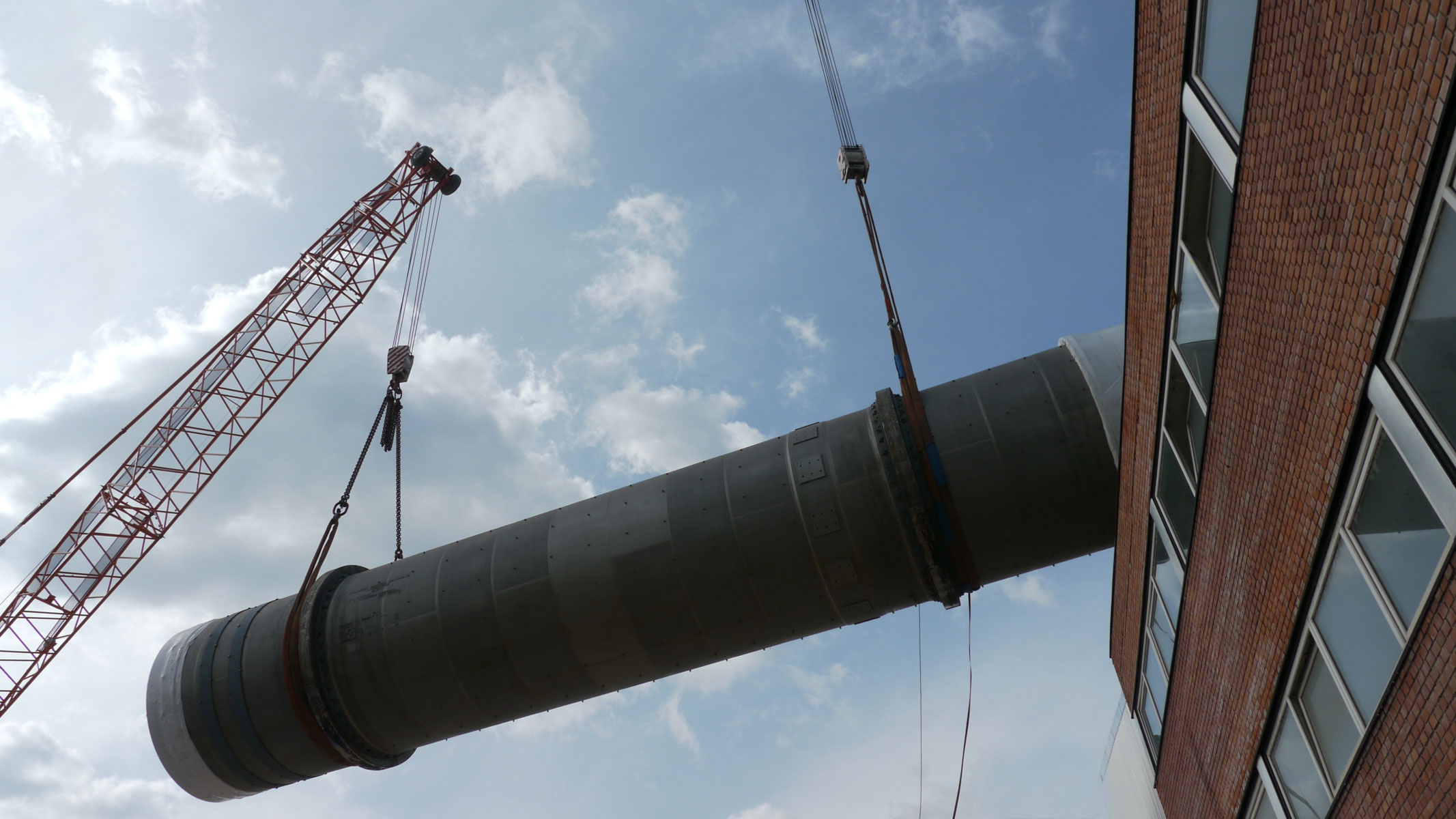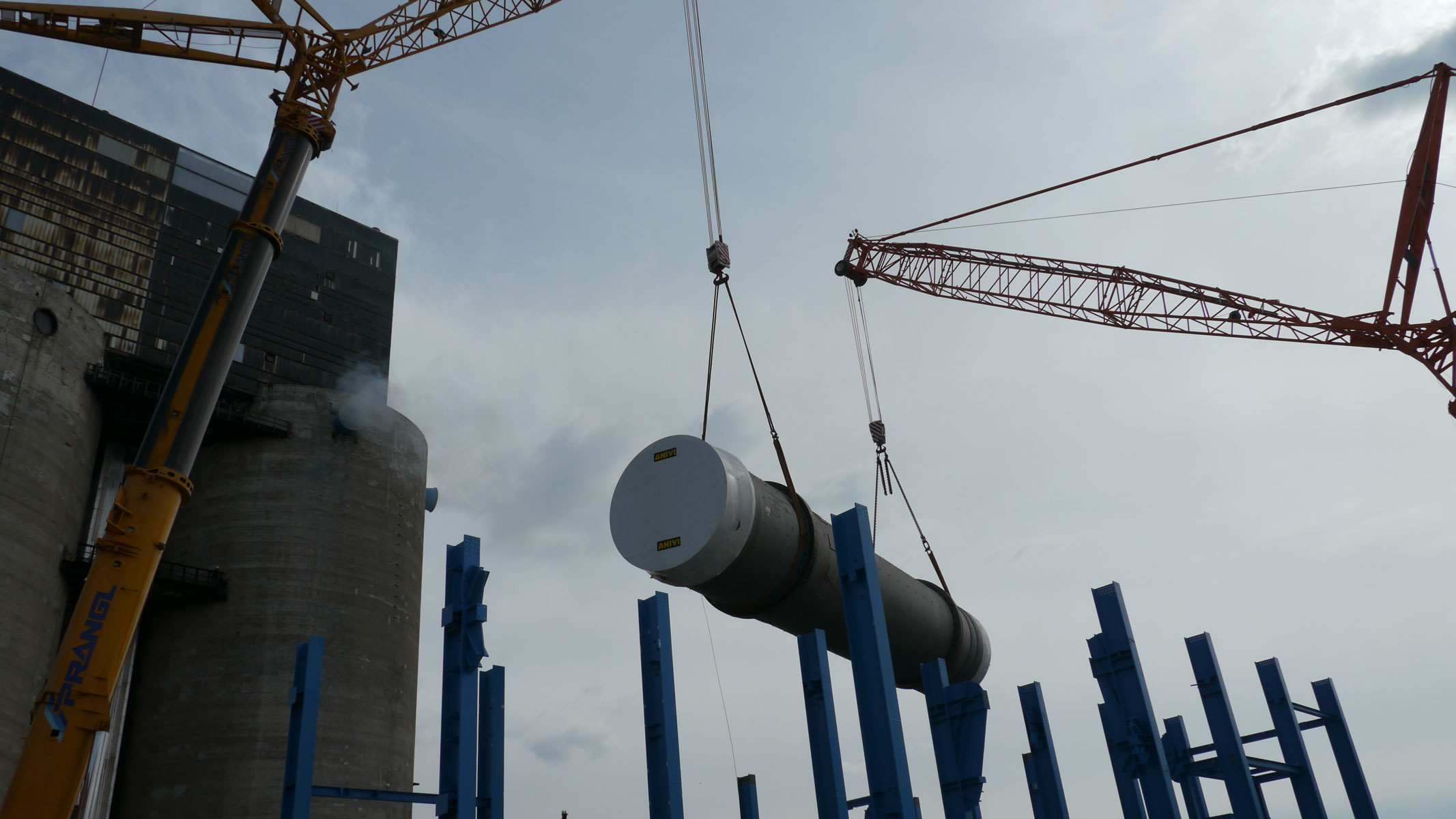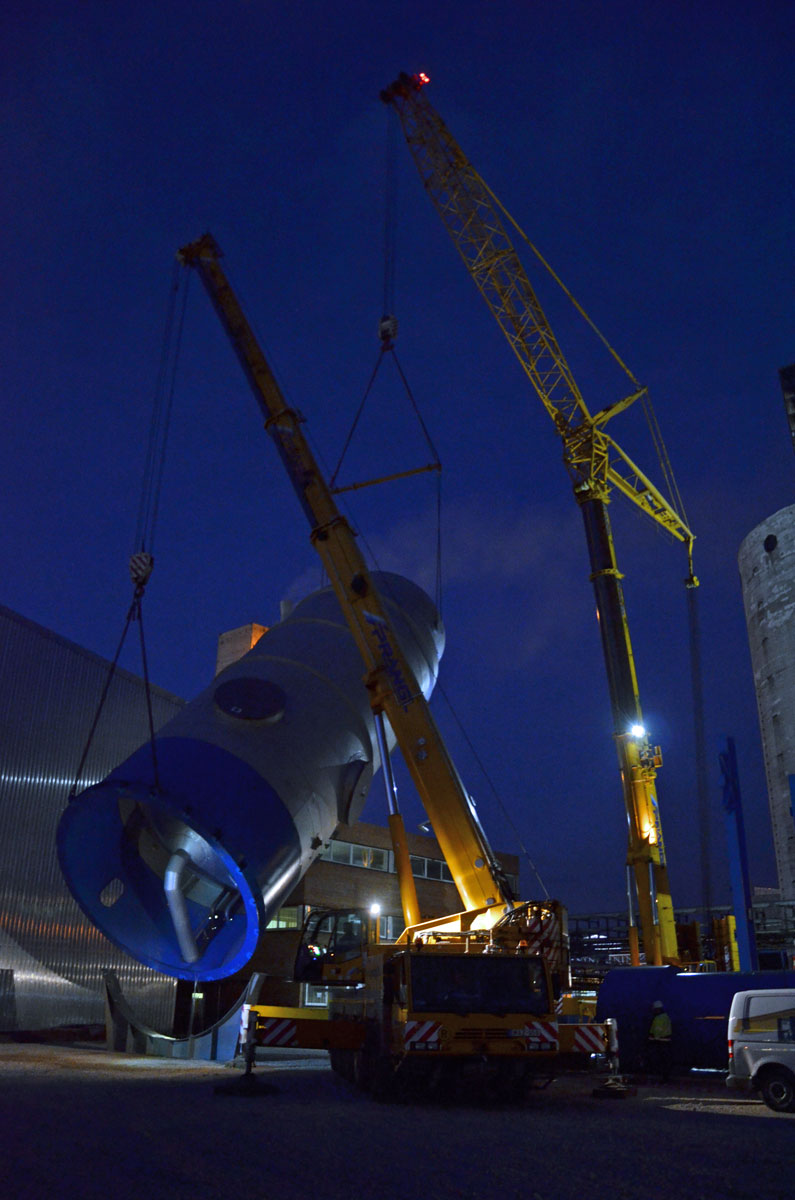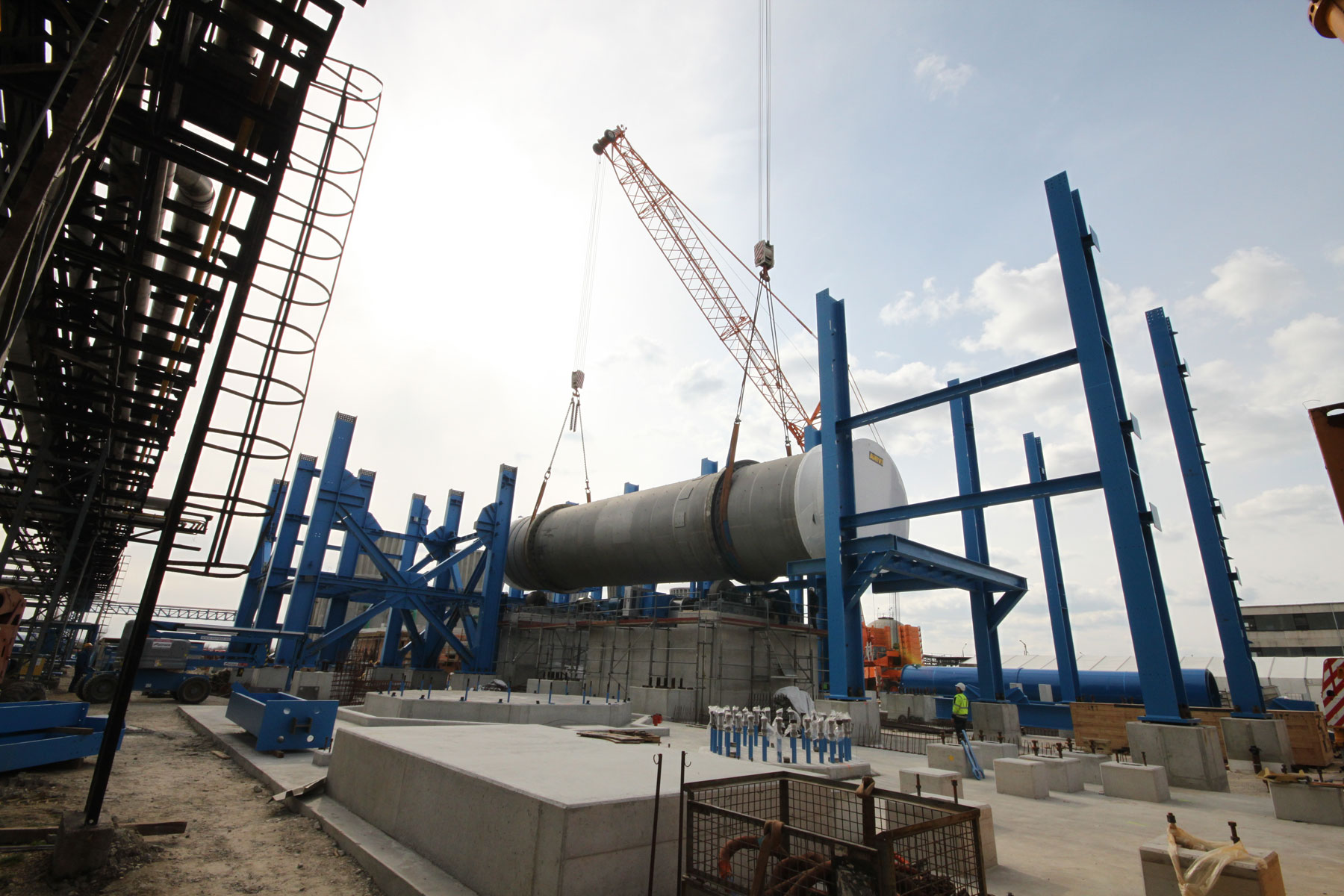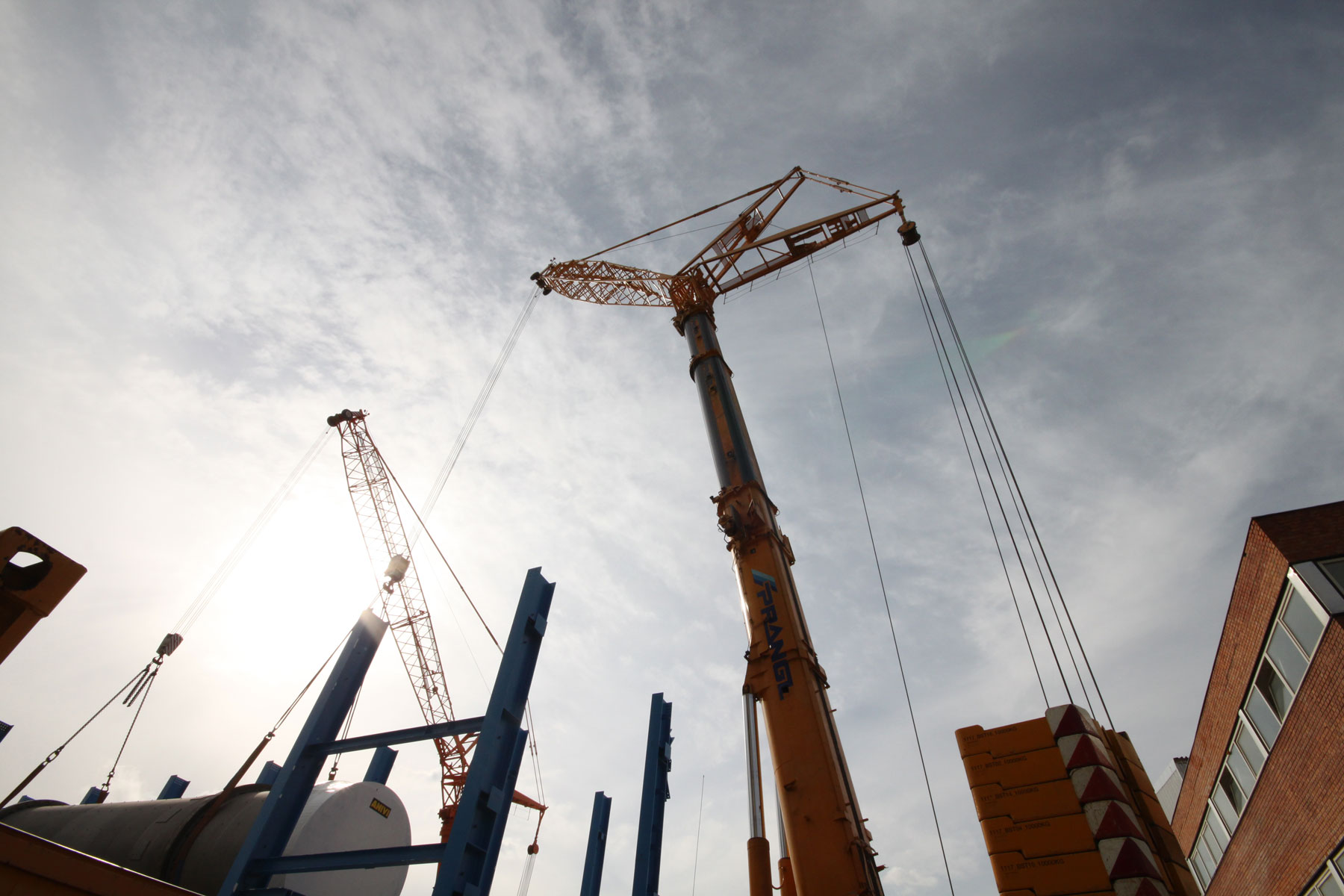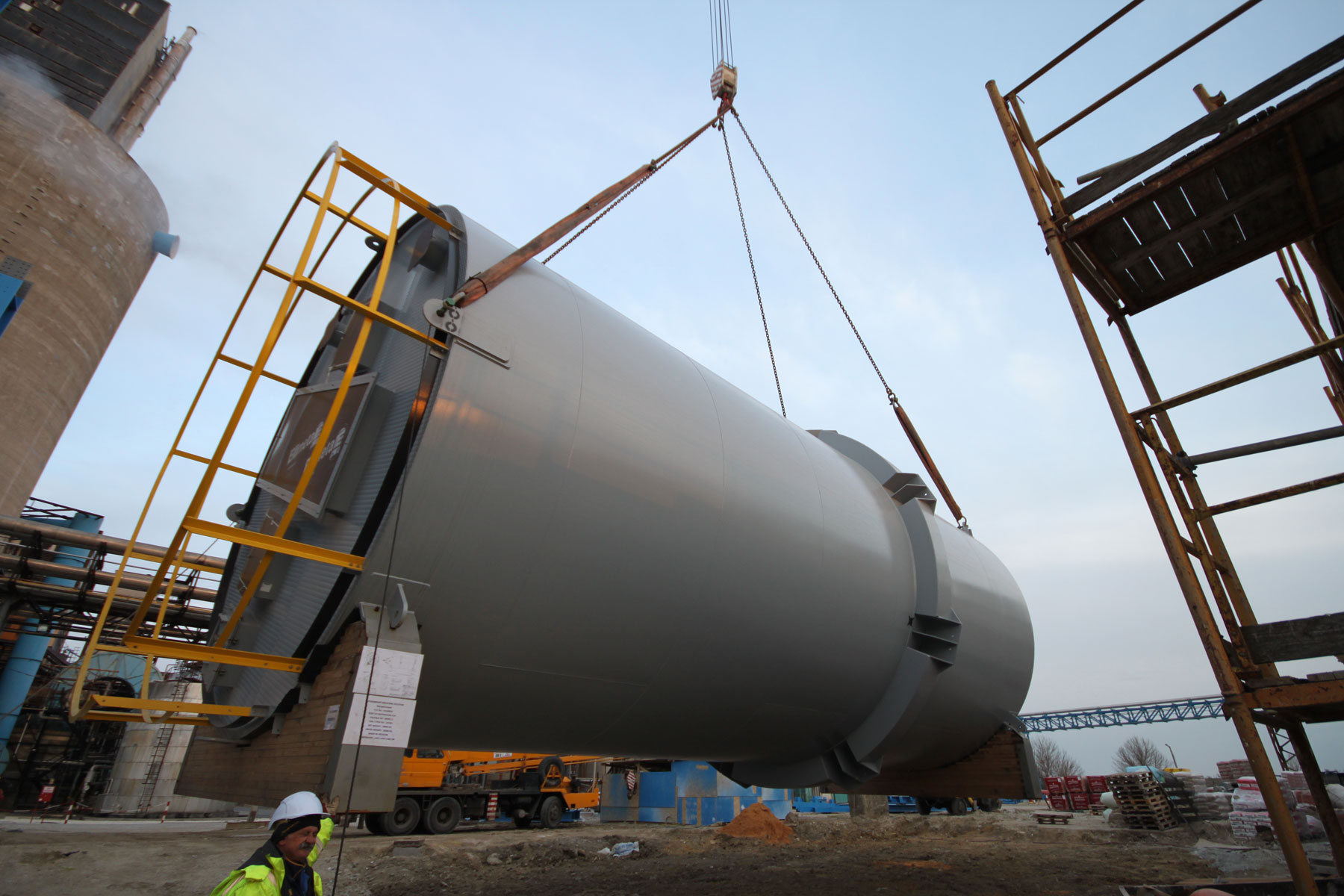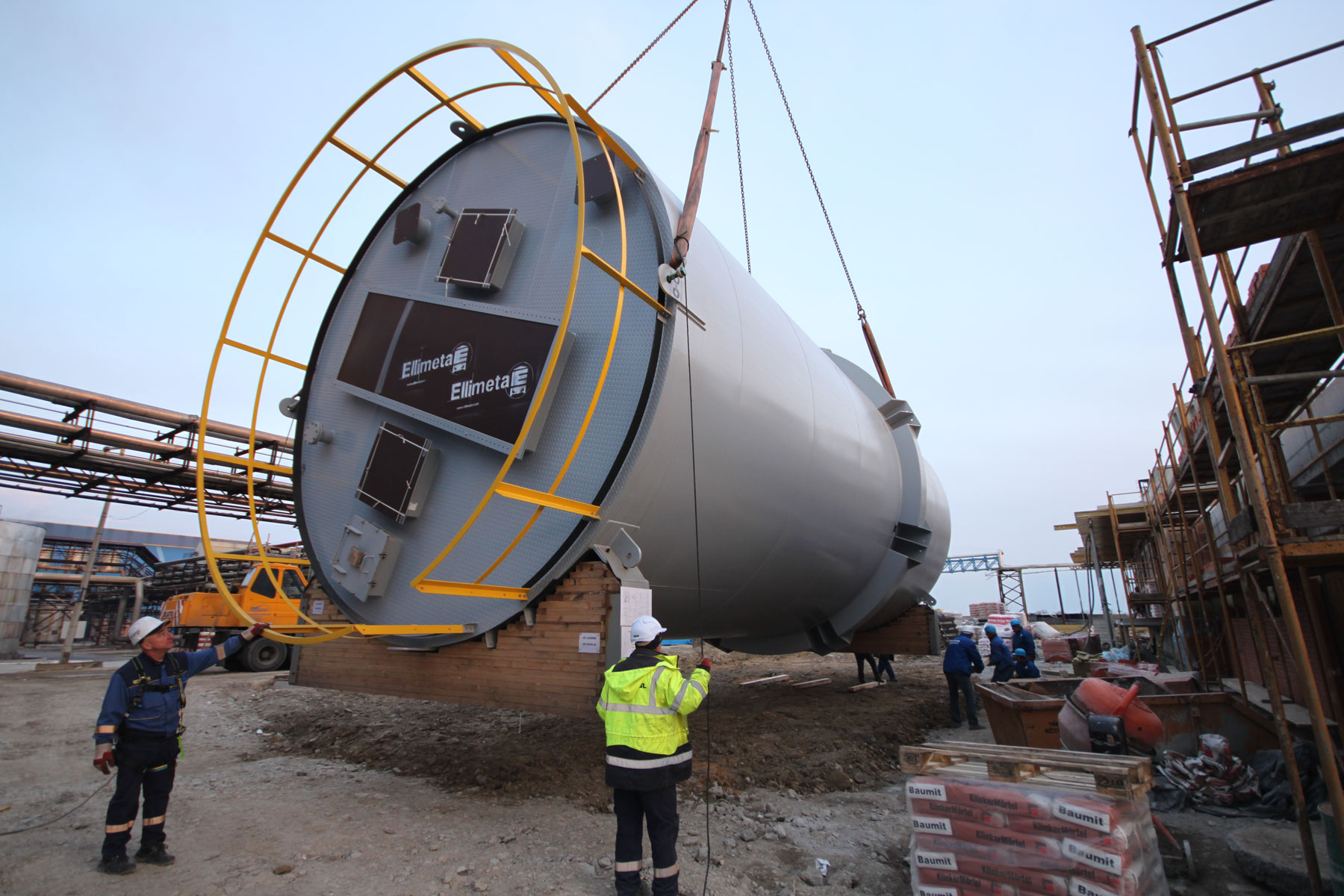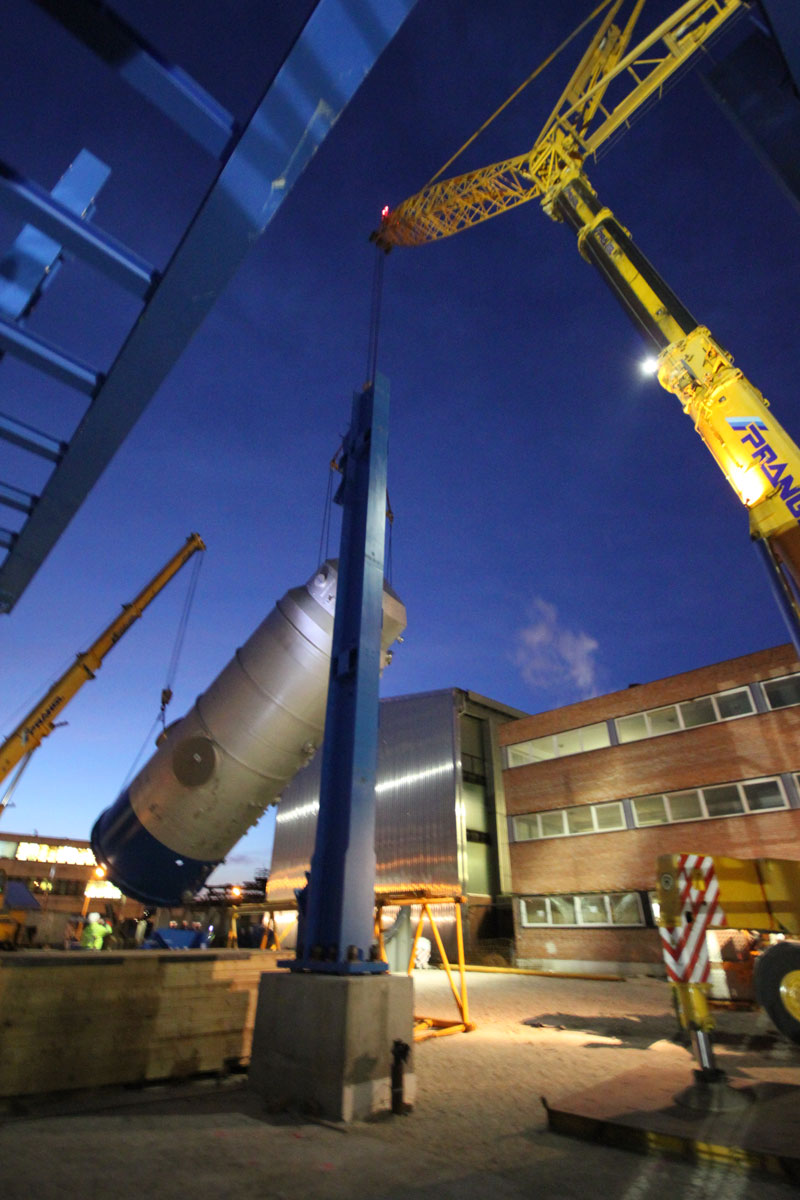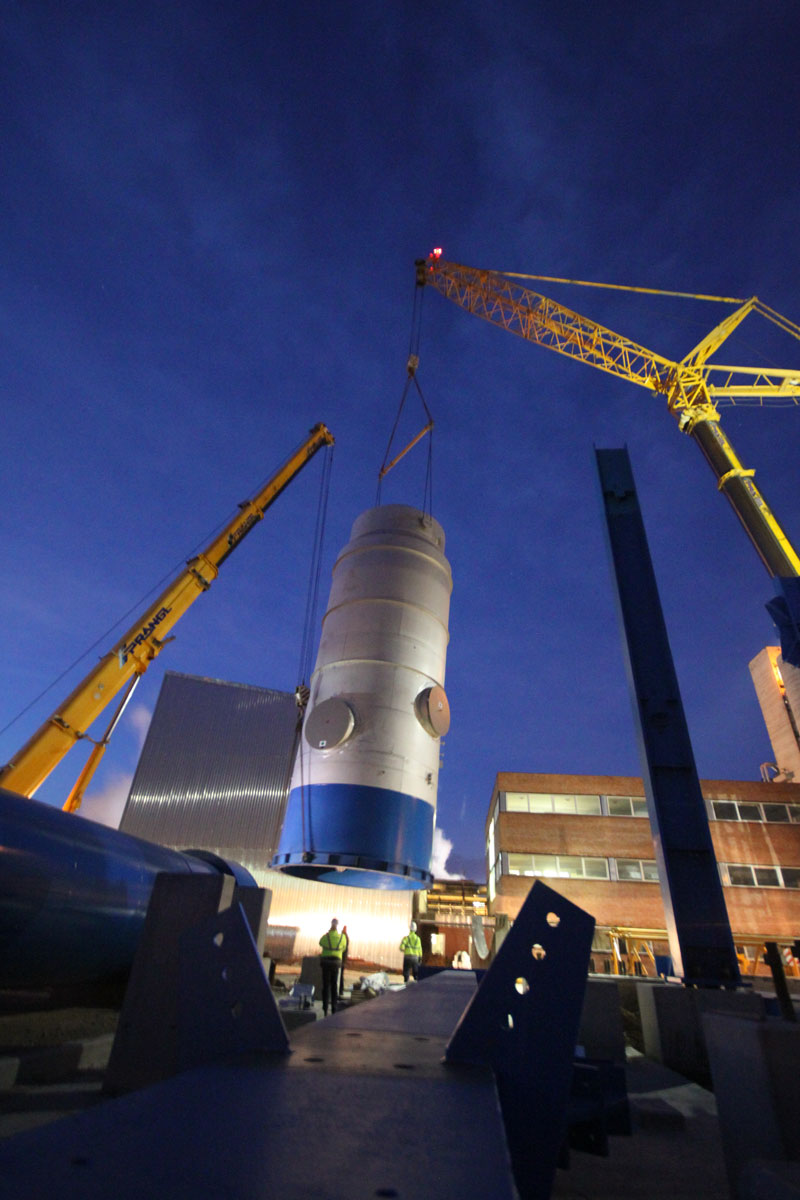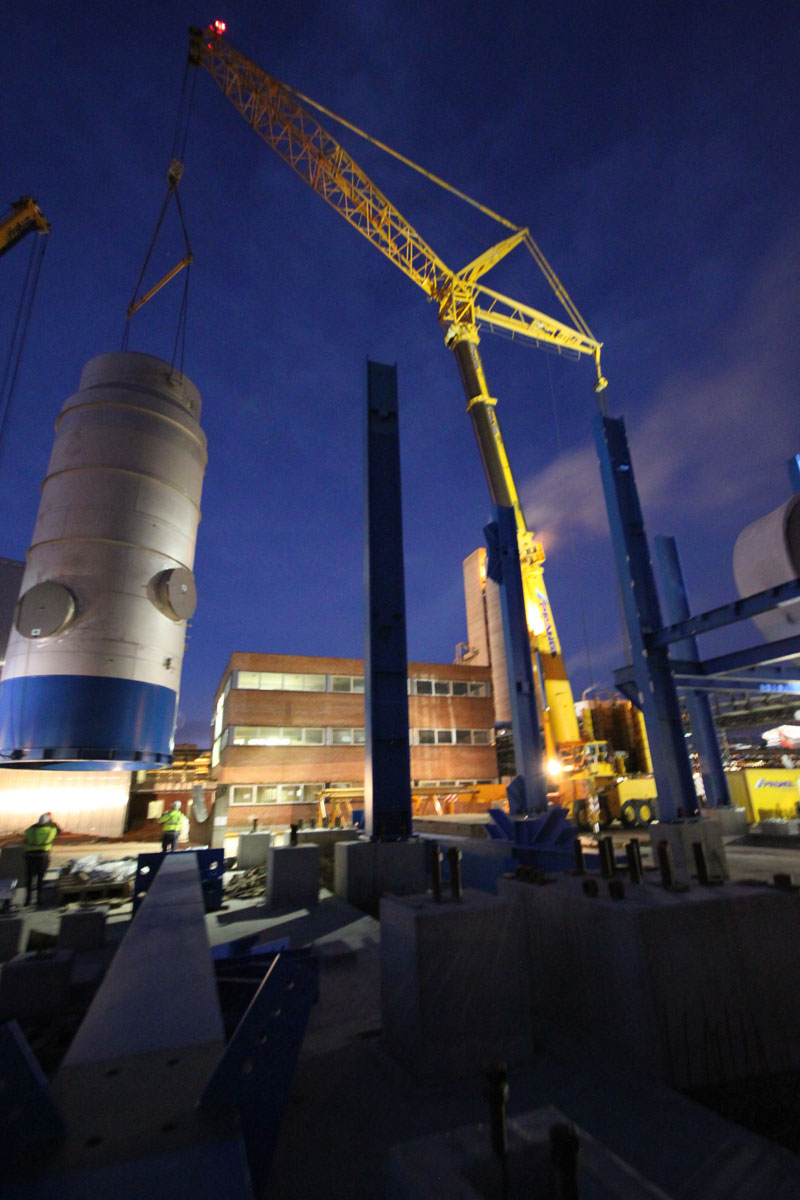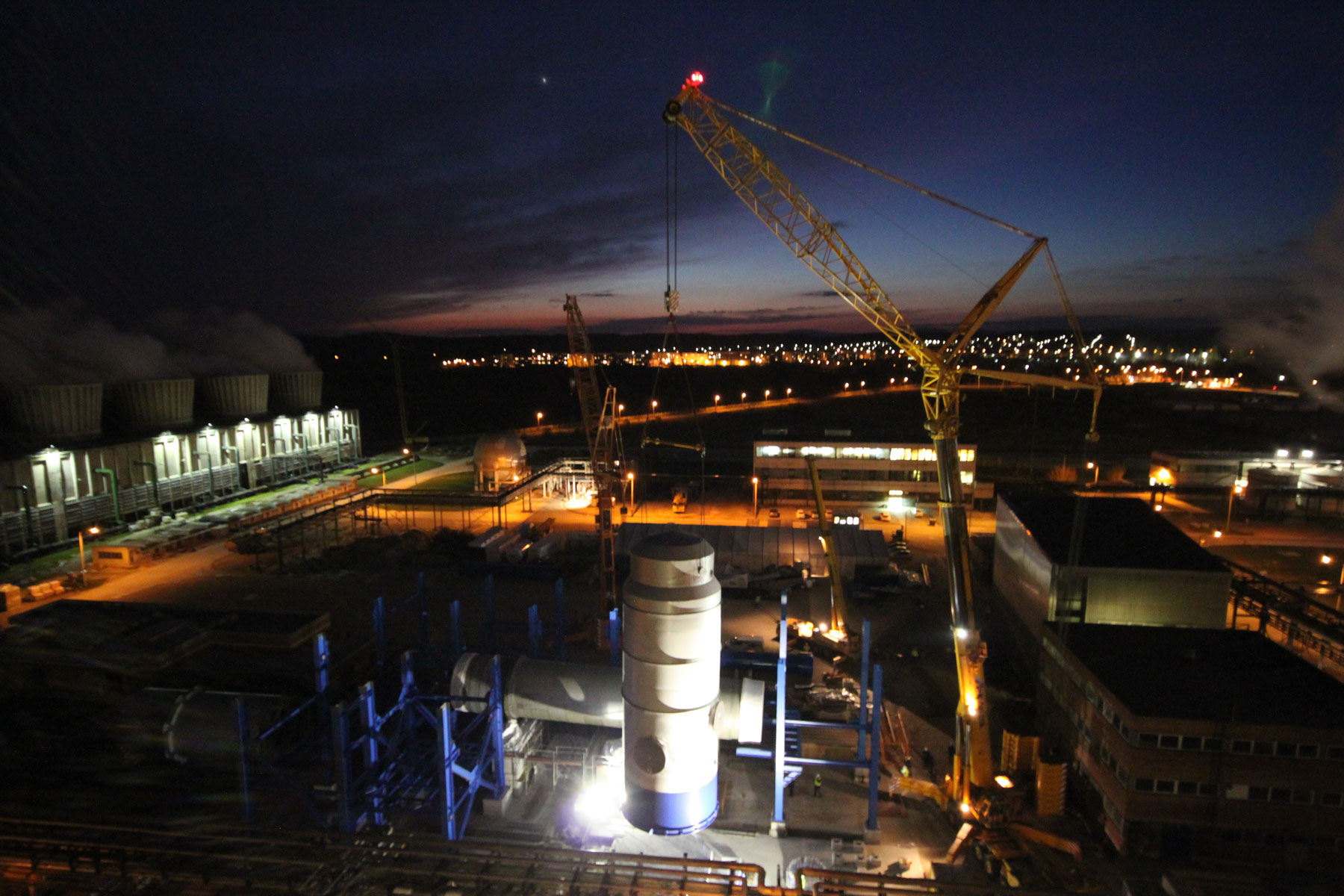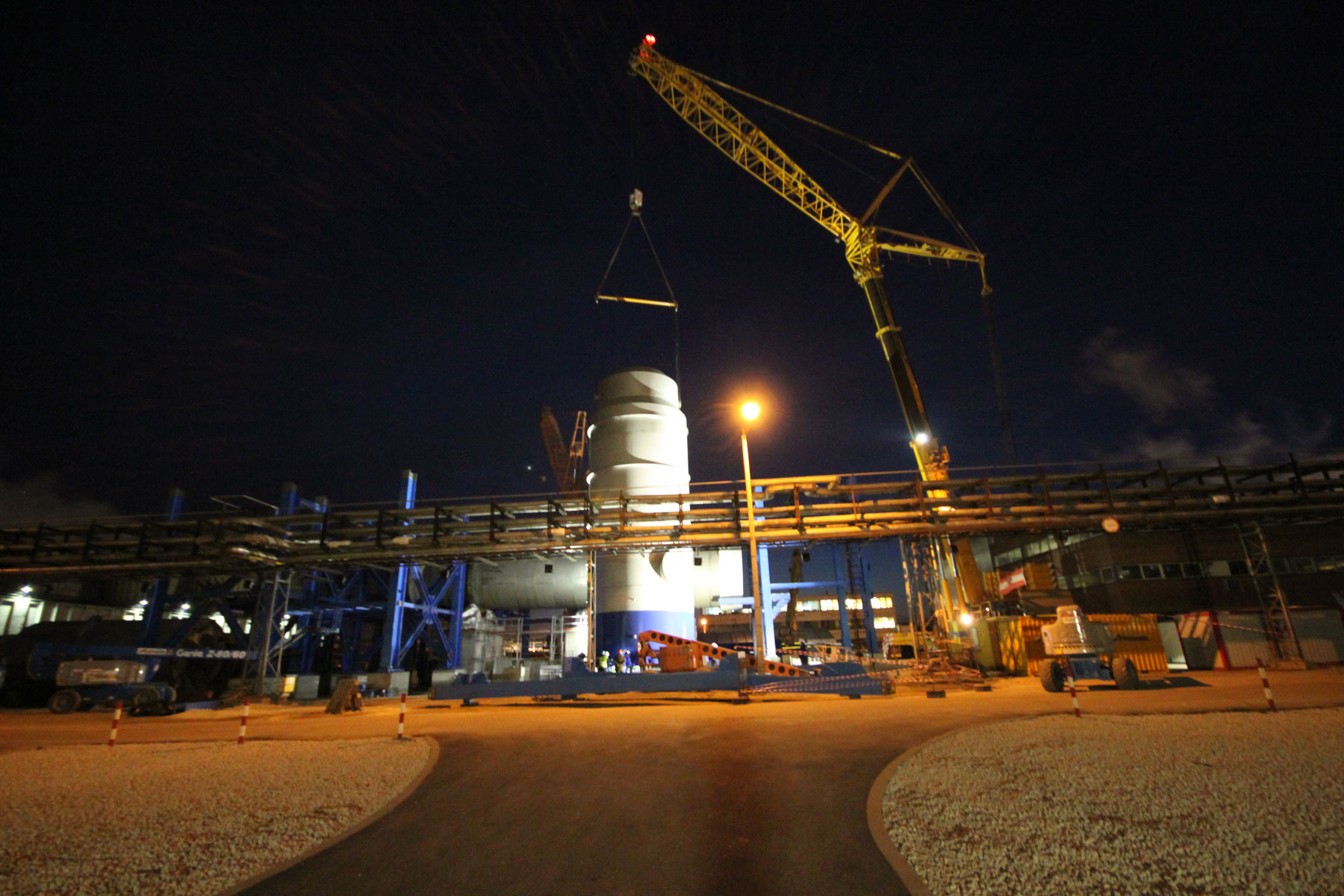 The challenge
Innovative concept required
At the site in Pétfürdő (some 100 km south west of Budapest), two plants are used to produce ammonium nitrate. Construction of another plant for the fertiliser industry required the deployment of a whole host of Prangl crane technology. In the first phase of investment, a granulation system was erected. All lifting operations had to be performed from outside of the plant's footprint.


Crane work: Scored with experience
In order to lift a 116 tonne dryer, a 61 tonne washing system, a 28 tonne chimney base and other components into an existing 26-metre-high steel structure from a great distance, Prangl's great deal of experience was required. A two-crane concept was developed that was accepted over all other proposed solutions. The technical study submitted by the experts at Prangl was the most convincing to those in charge of the project.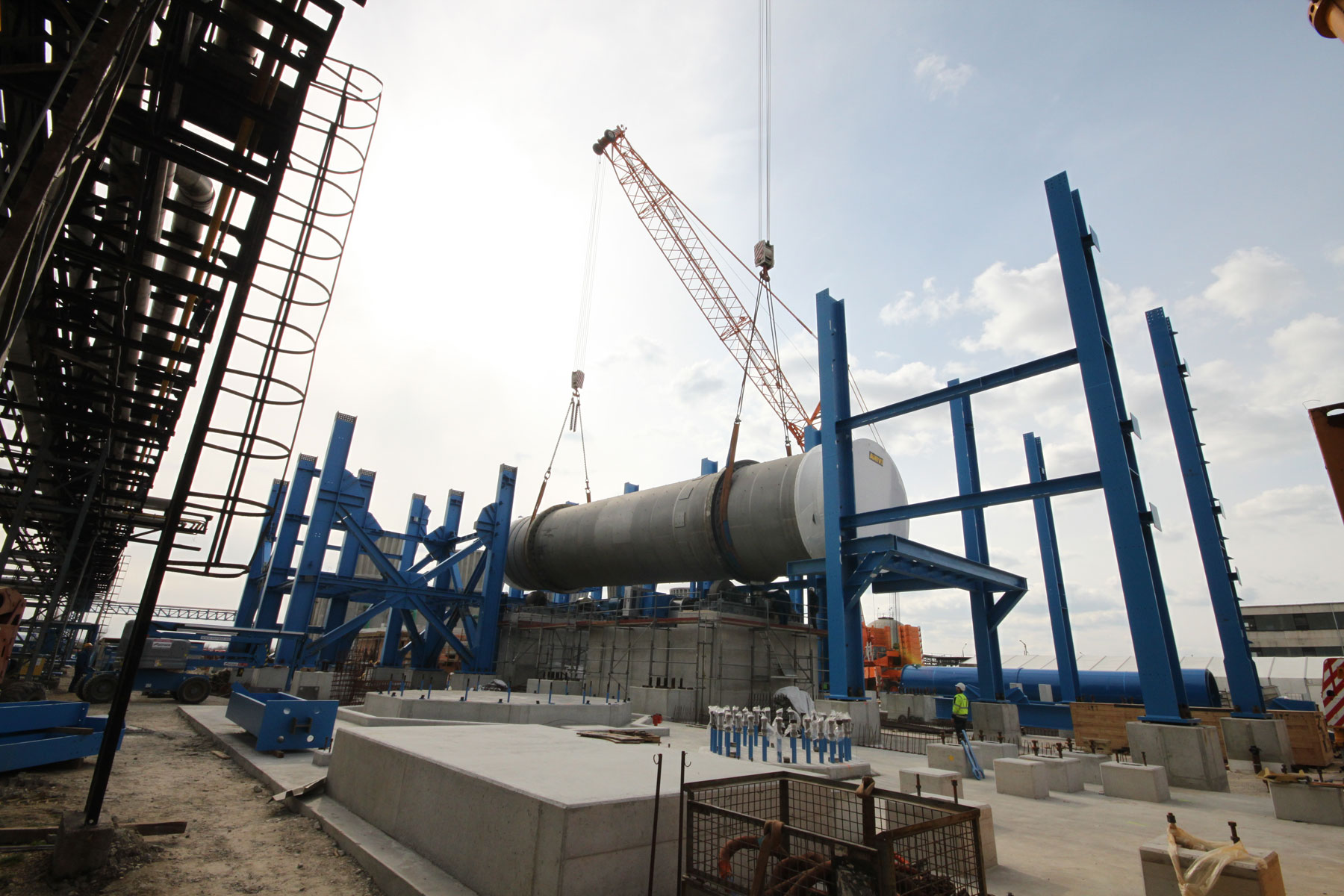 Tandem lifting by the giants
The dryer was hoisted in – horizontally – in a tandem lift by one 500 tonne and one 700 tonne telescopic crane. The washer unit was also moved by two mobile cranes; one 500 tonne and one 100 tonne telescopic crane opened the tank and positioned it in the intended location. The chimney base was secured in place and a number of other supporting lifts performed using the 500 tonne telescopic crane.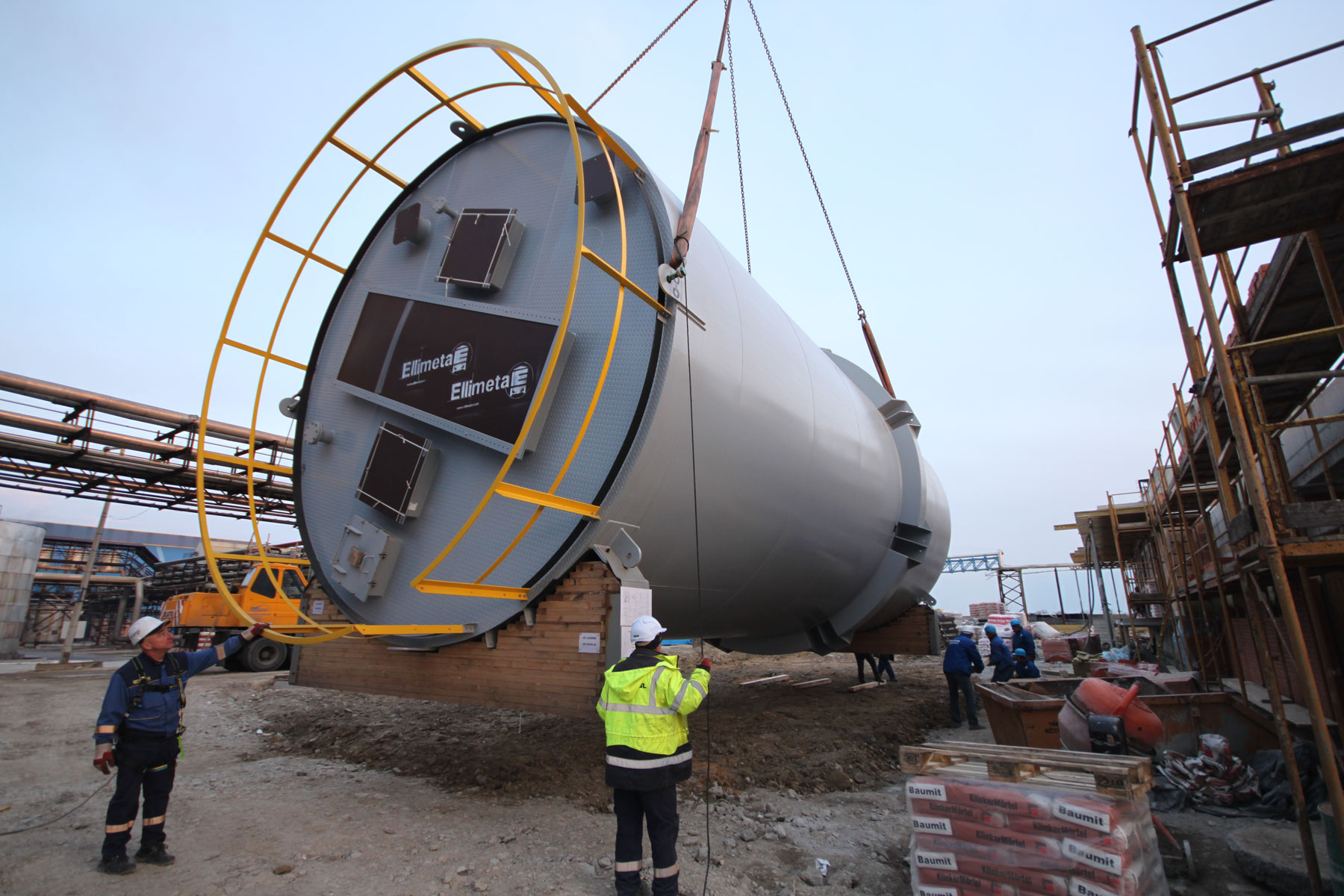 Brilliant performance by the international Prangl team
The fact that the international Prangl team demonstrated great coordination and performed all work to the satisfaction of all involved was also particularly welcome. This combination of our international makeup, planning expertise, and excellence in the execution stage give us reason to hope for other jobs like this in future.