August 2020
Railway station
Another milestone was reached with the lifting of a walkway after the final Koralm tunnel breakthrough.
Date:
01.05.2020 – 17.08.2020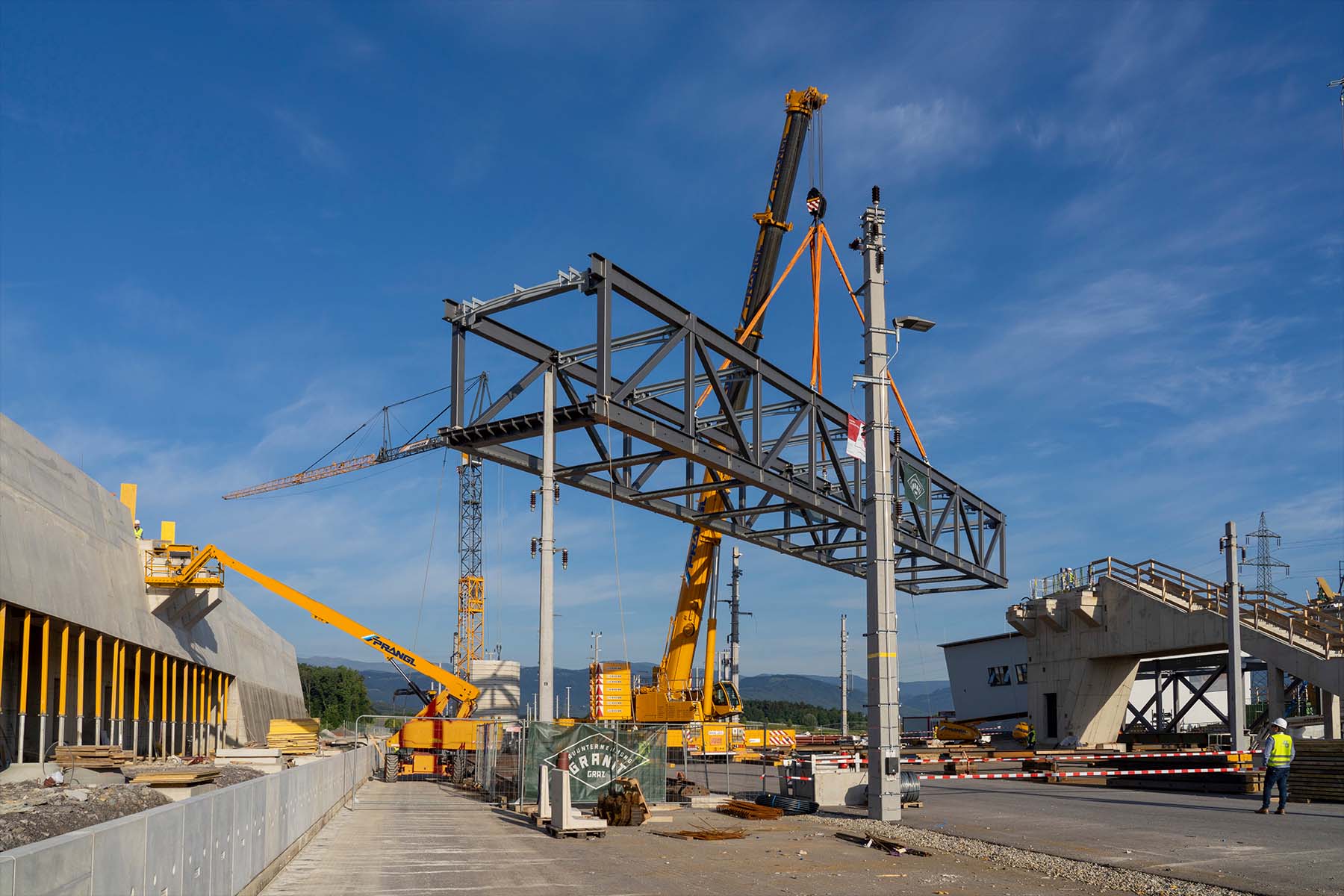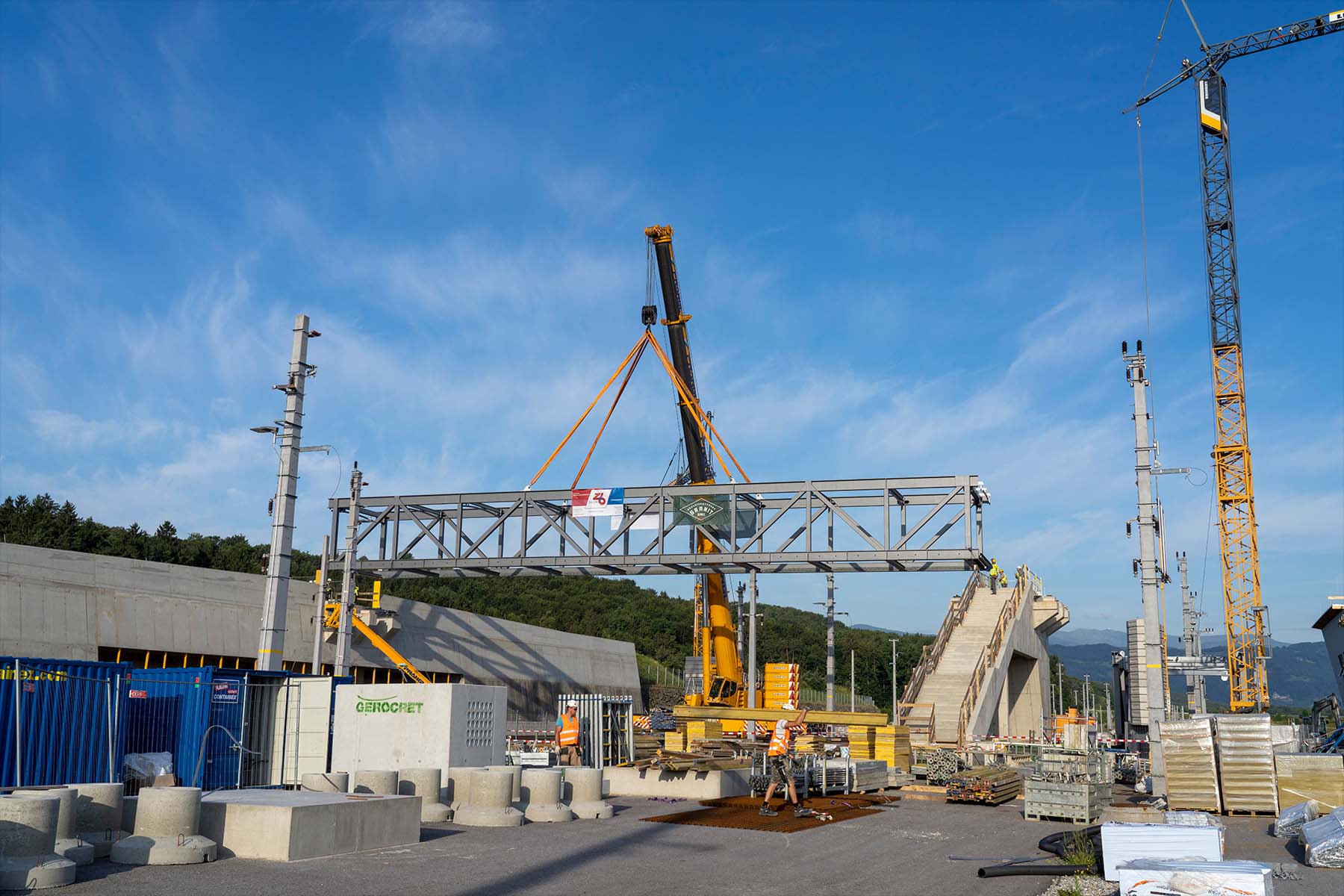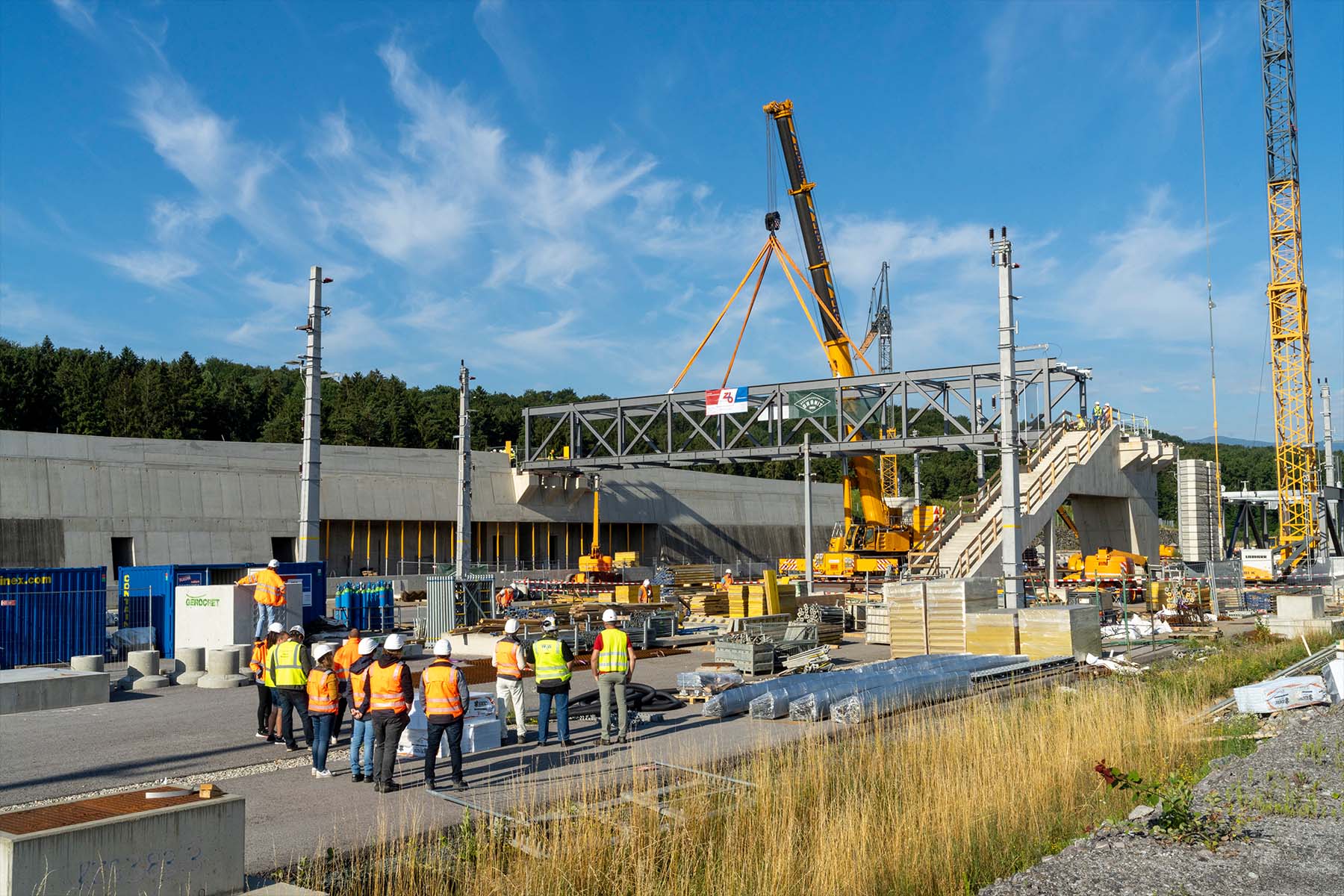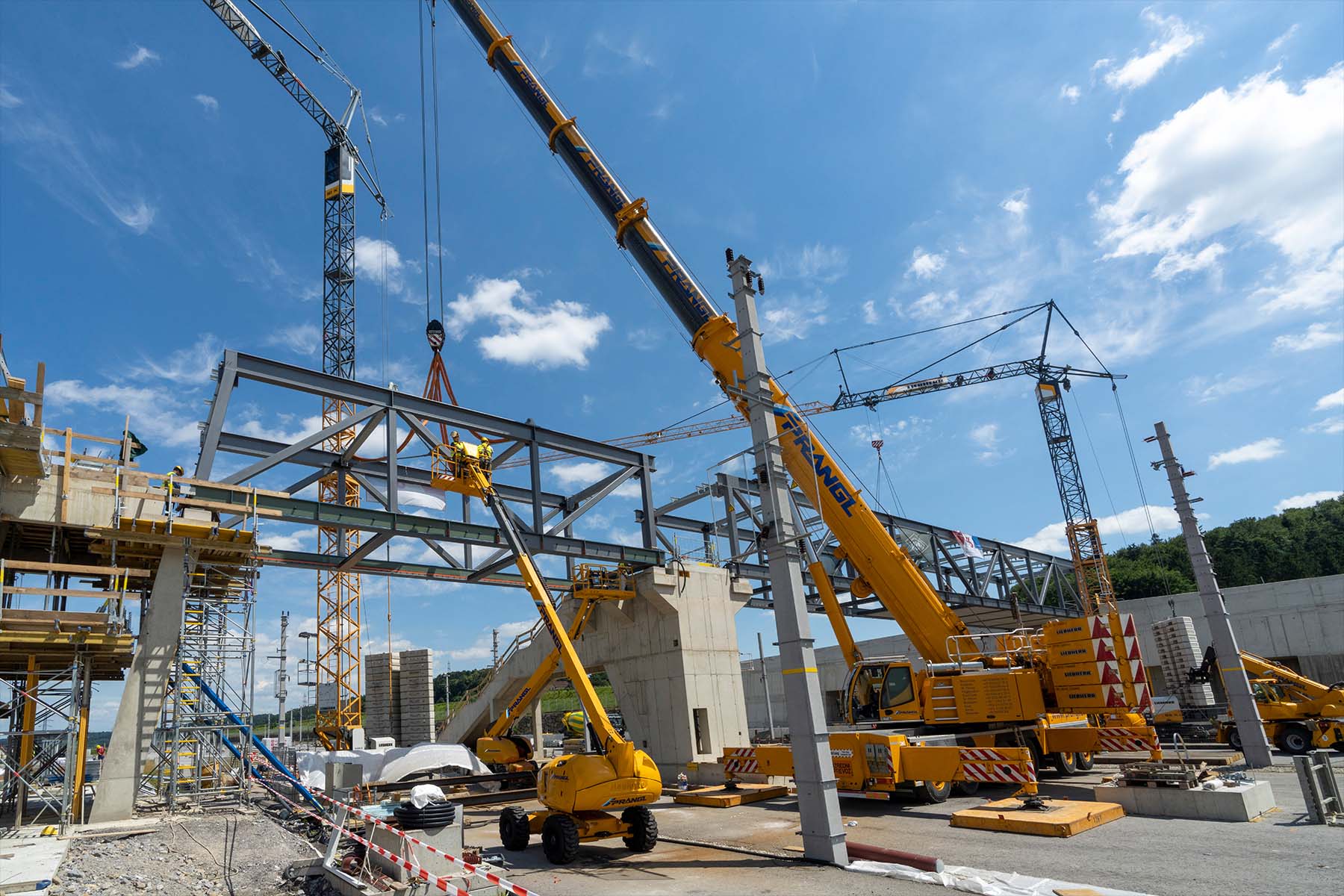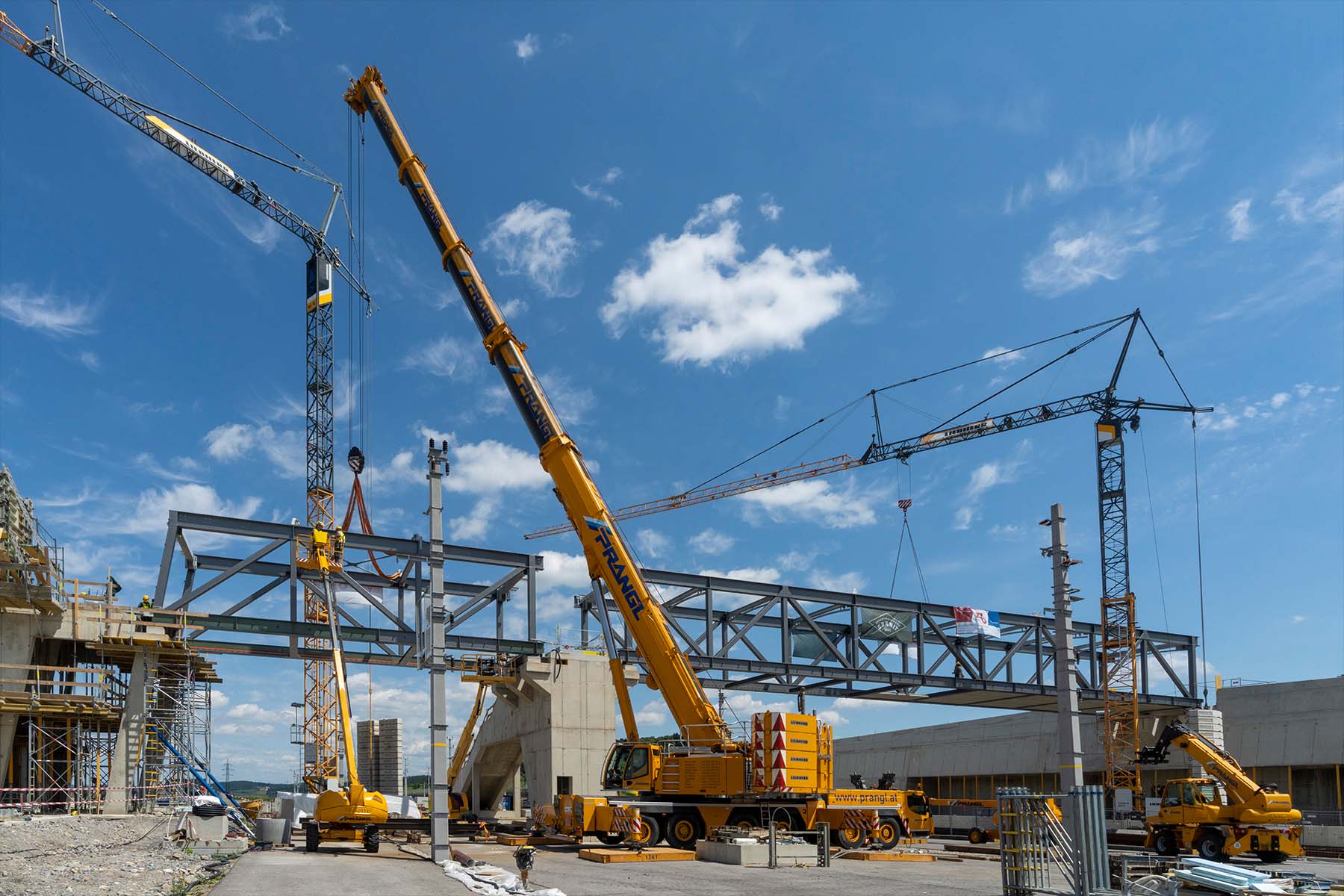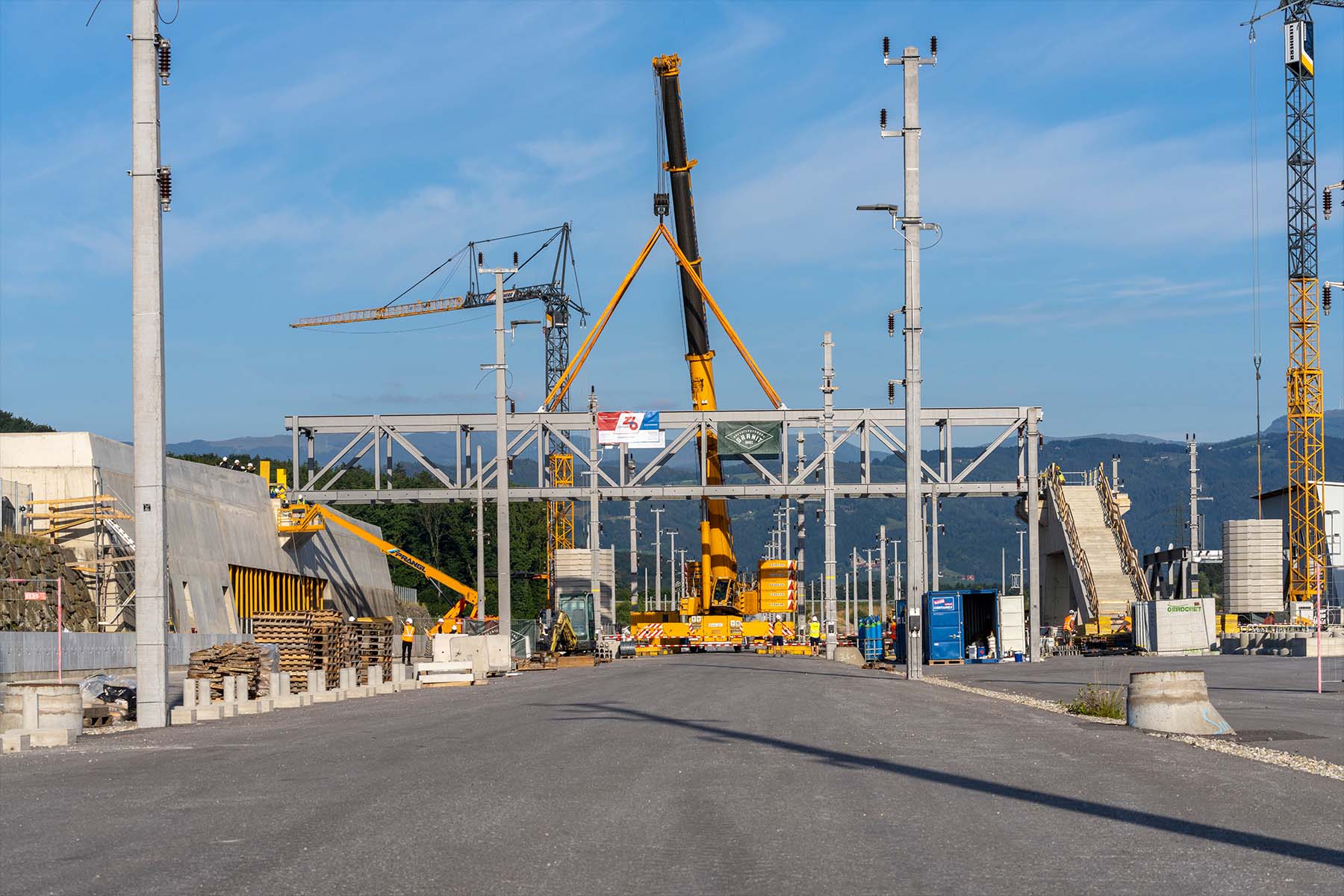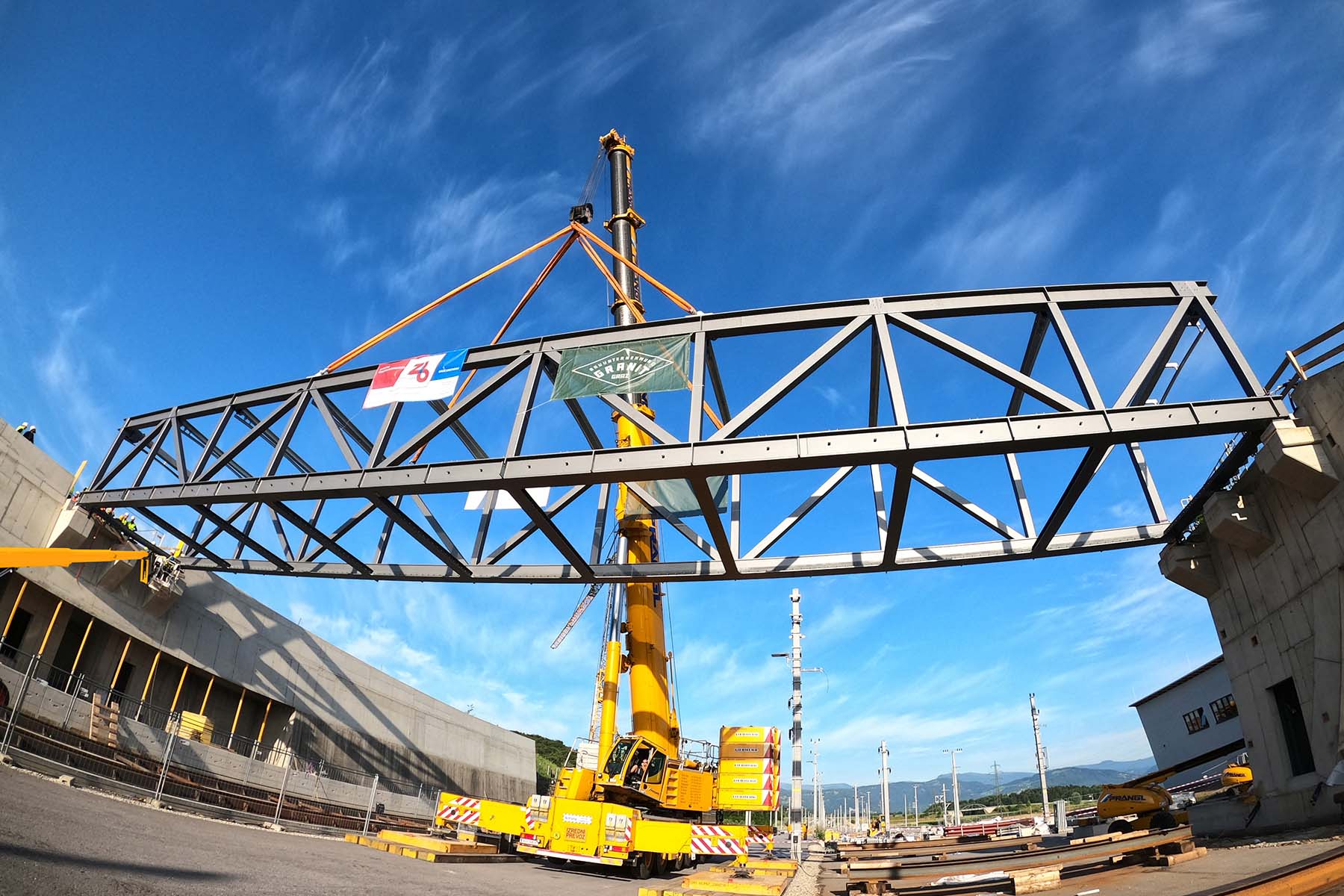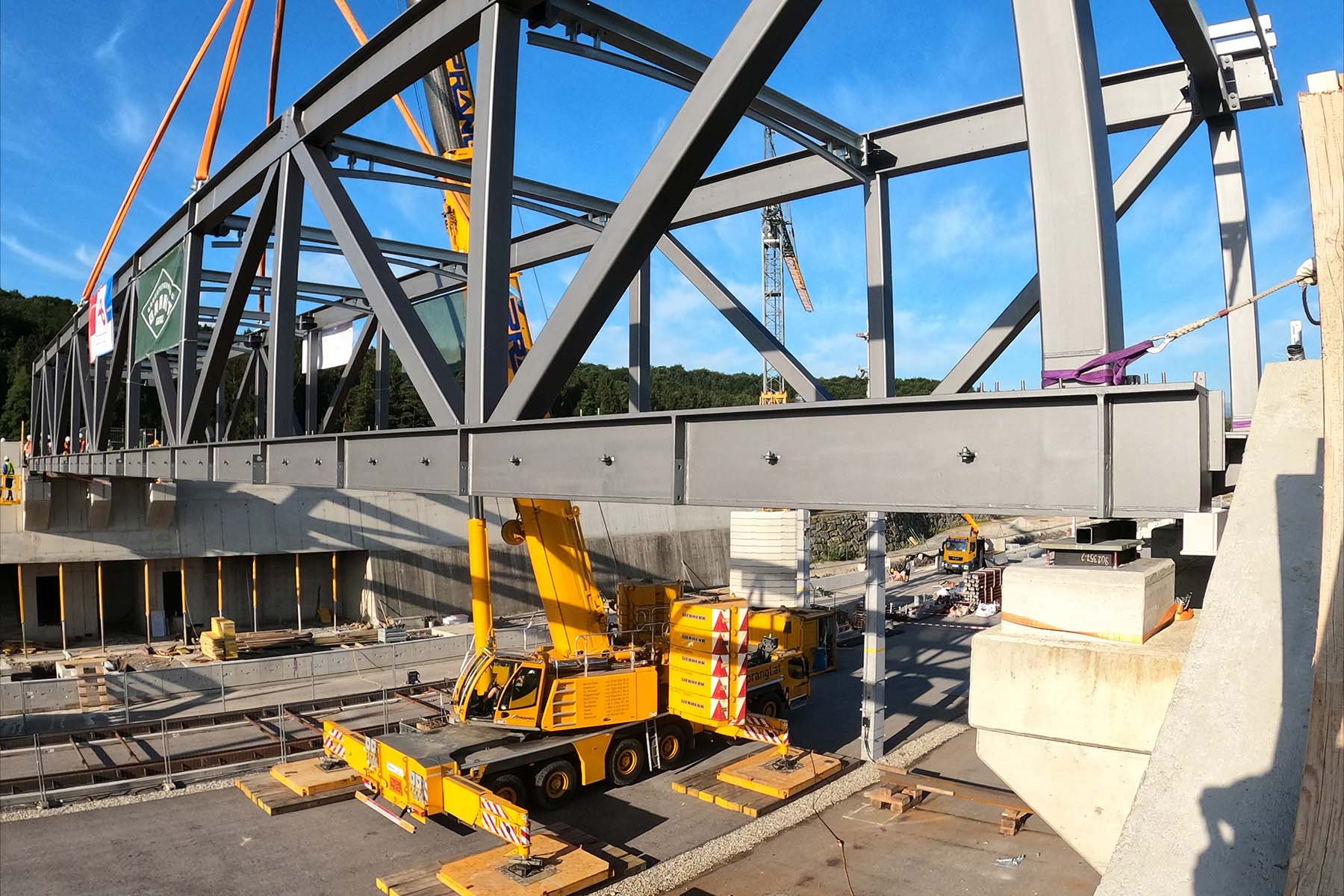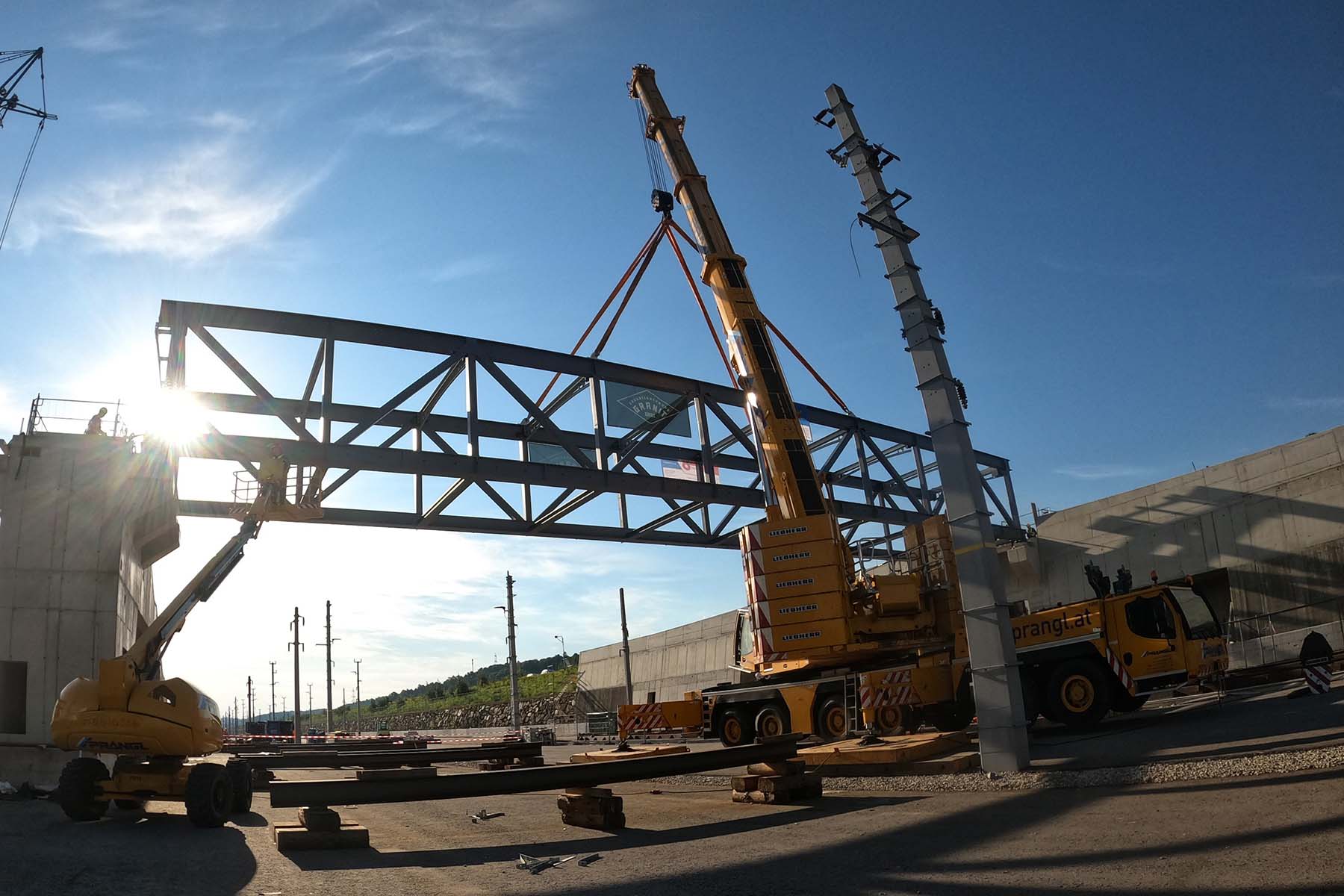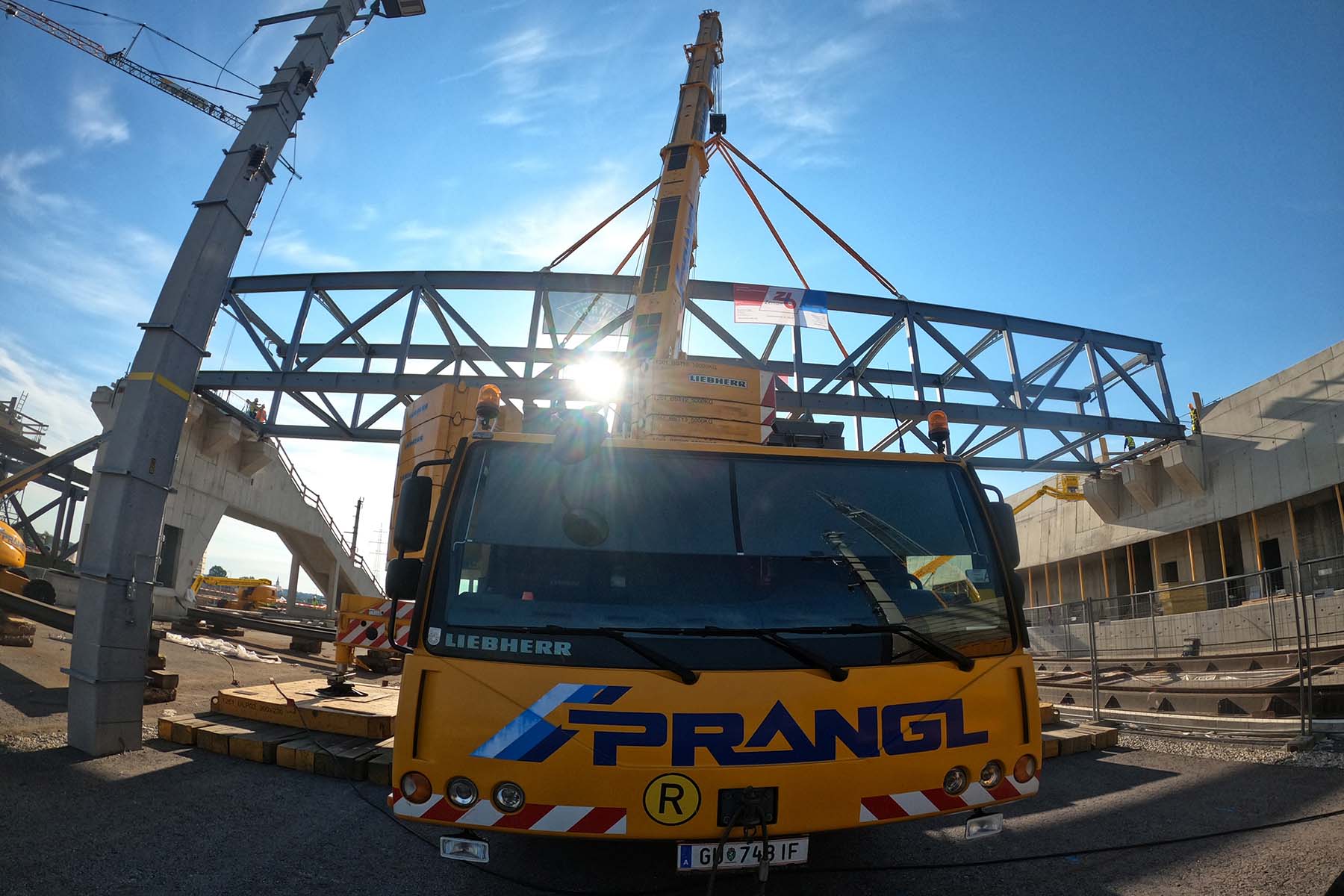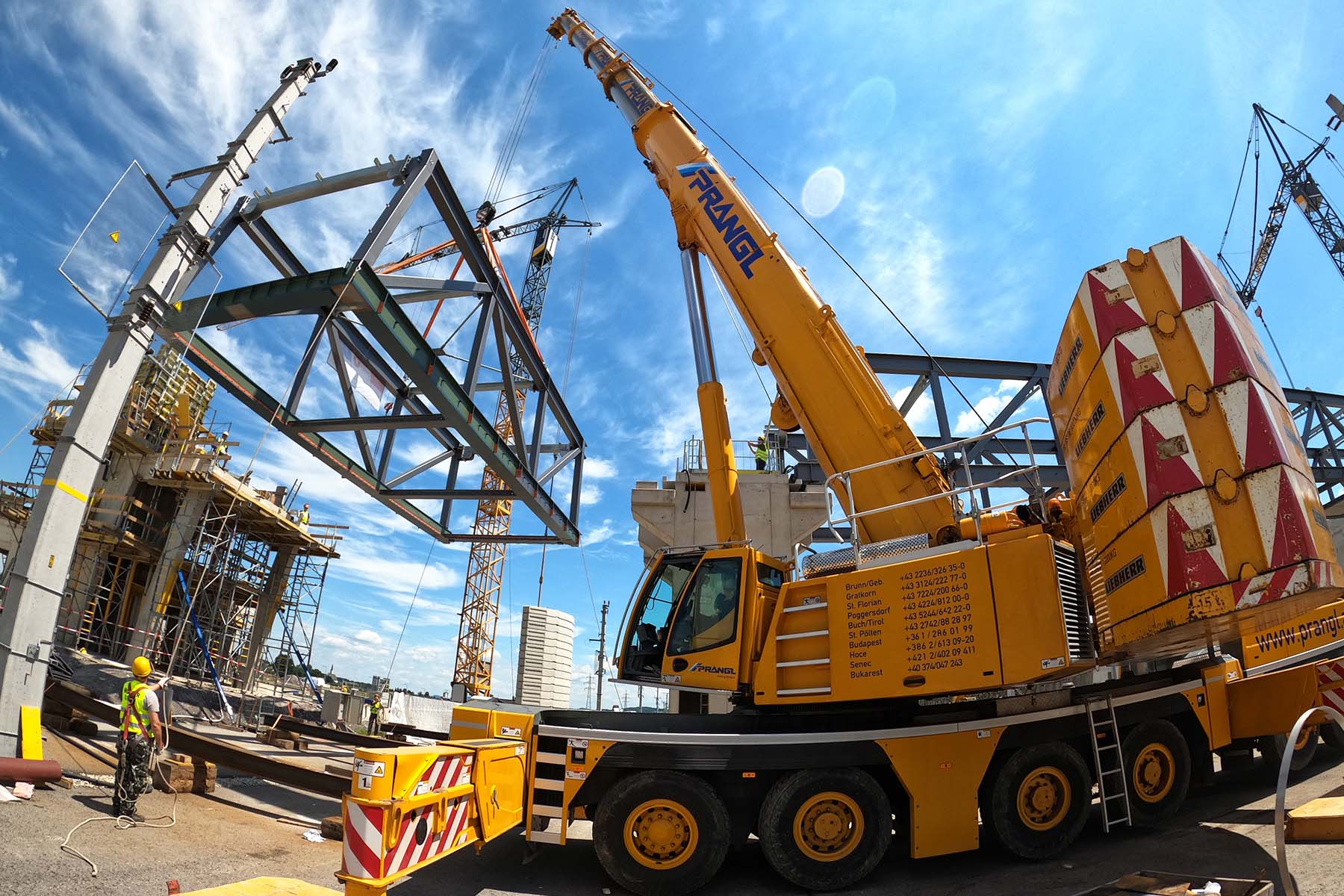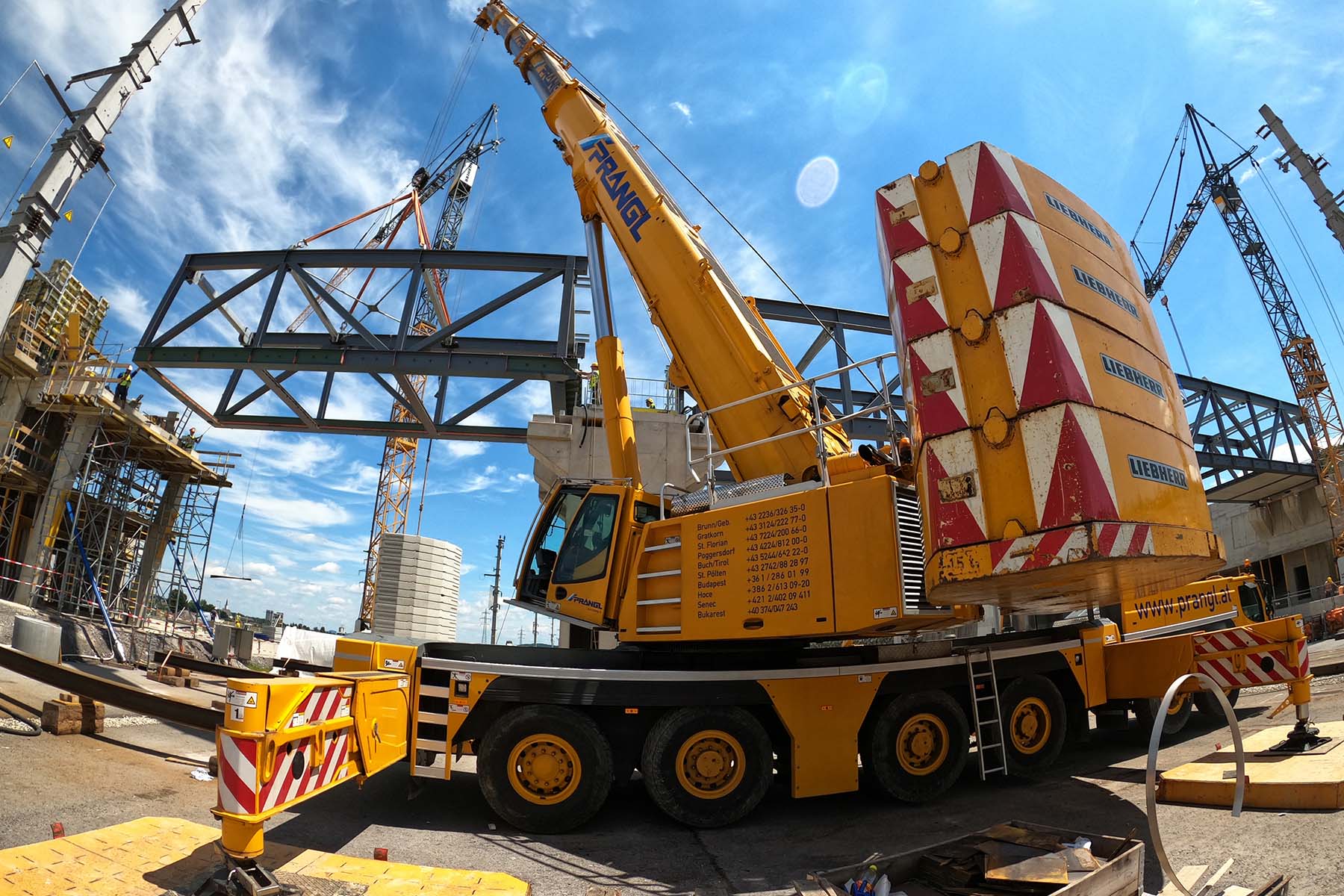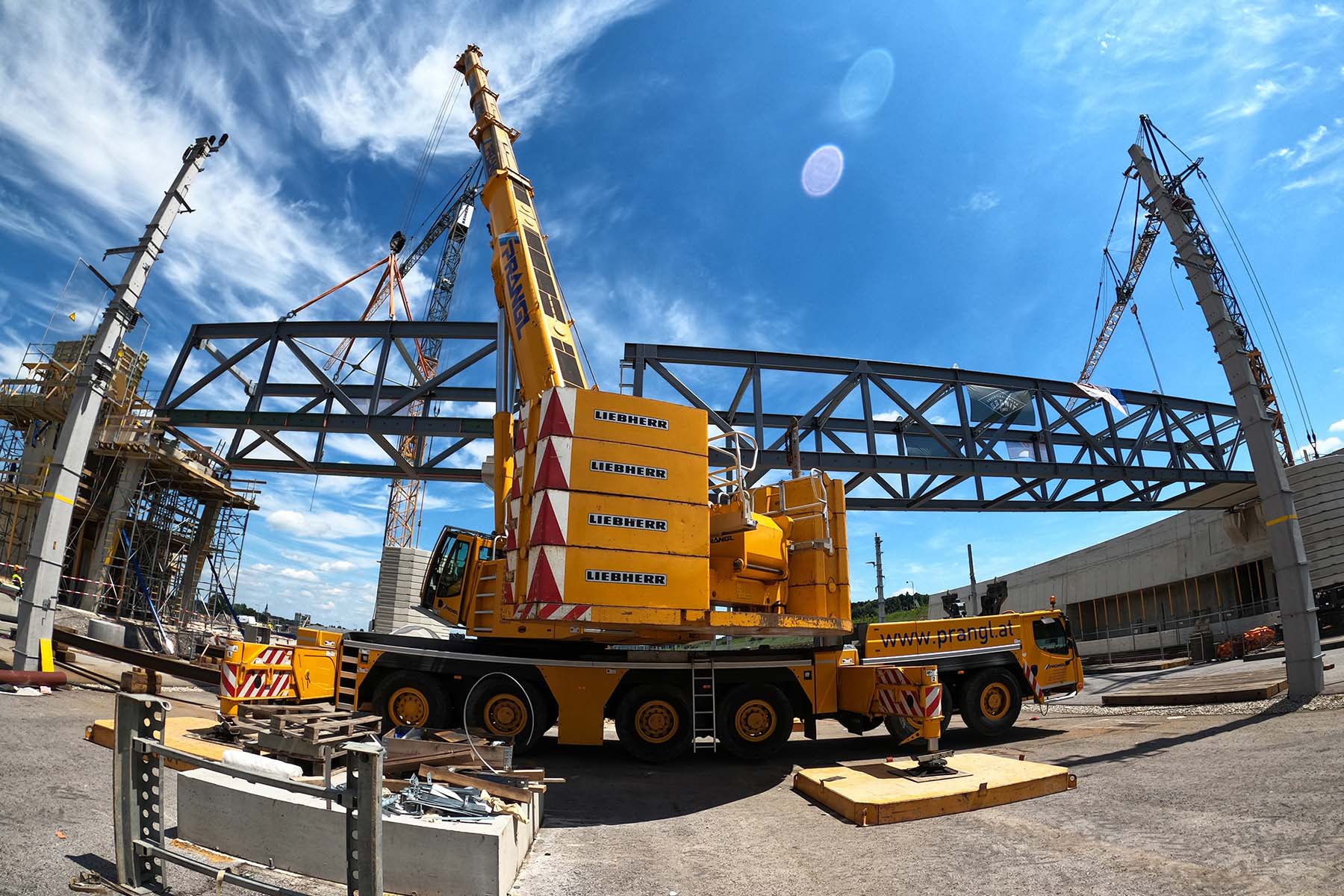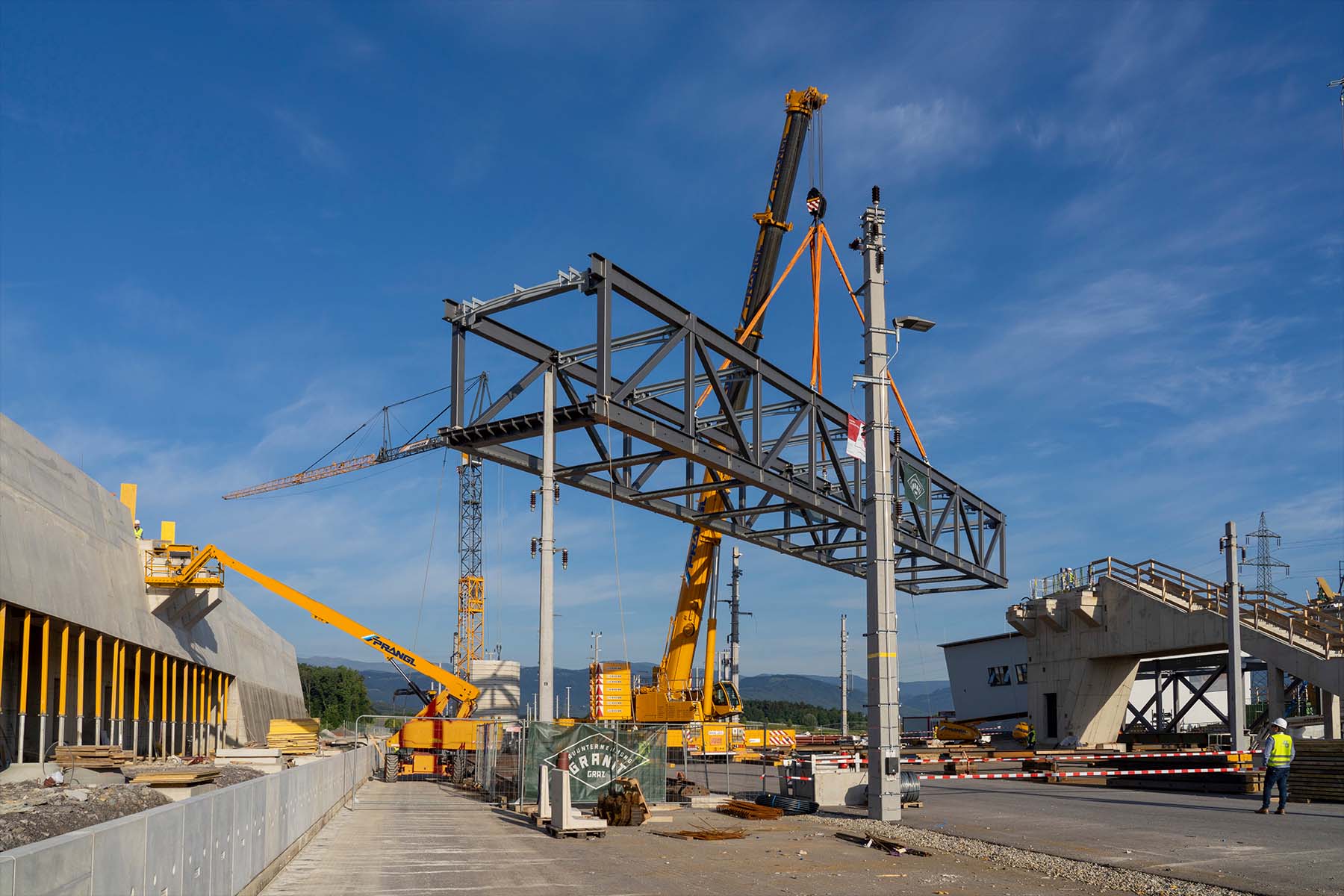 The challenge
ÖBB pedestrian bridge at 114 tonnes
In front of the Koralm tunnel gantry, the largest new railway station between Graz and Klagenfurt, the new Weststeiermark railway station, is being built in the district of Groß St. Florian. The building work is progressing at pace. And Prangl is also providing an active team: The lifting specialists were commissioned to lift a 114-tonne walkway.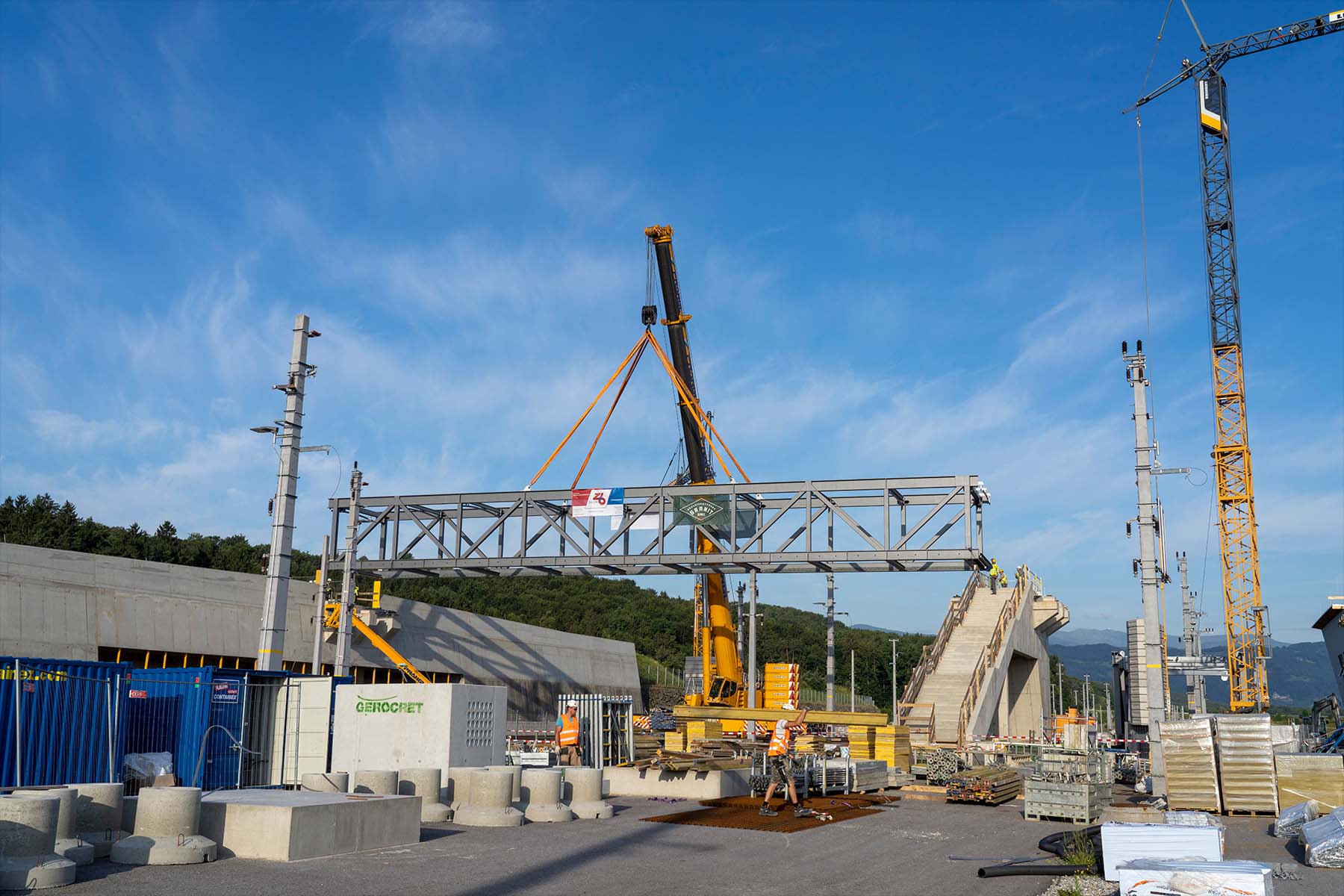 Prangl as a reliable partner
The Koralm railway between Graz and Klagenfurt is around 130 kilometres long, is one of the most important infrastructure projects in Europe and will make a journey time between Graz and Klagenfurt of only 45 minutes possible. Commissioning for the new station is planned together with the overall commissioning of the Koralm railway in 2025. Experienced and reliable partners like Prangl are required, especially for such prestigious construction projects.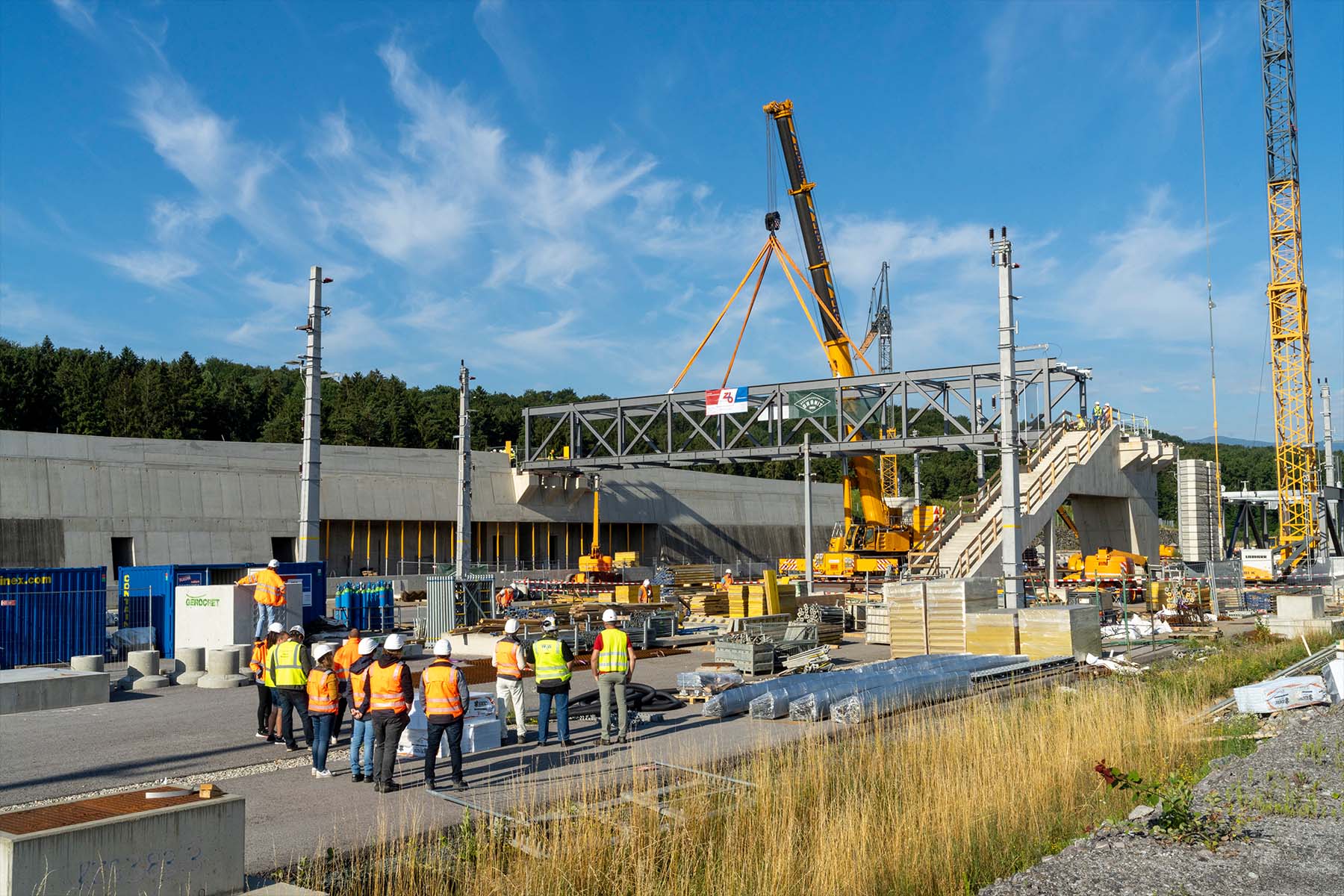 Precise preparation, innovative engineering
The walkway that consists of two bridge parts, was lifted by a 350 tonne telescopic crane. One bridge element leads from the island platform to the reception building and is 16 meters long and weighs 32 tonnes. The second bridge is between the island and edge platform. At a length of 42 meters and an individual weight of 82 tonnes, this element is the much larger structure. Thanks to precise pre-planning and innovative engineering from Prangl, the crane could be "downsized", which in turn saved the customer a lot of money and effort.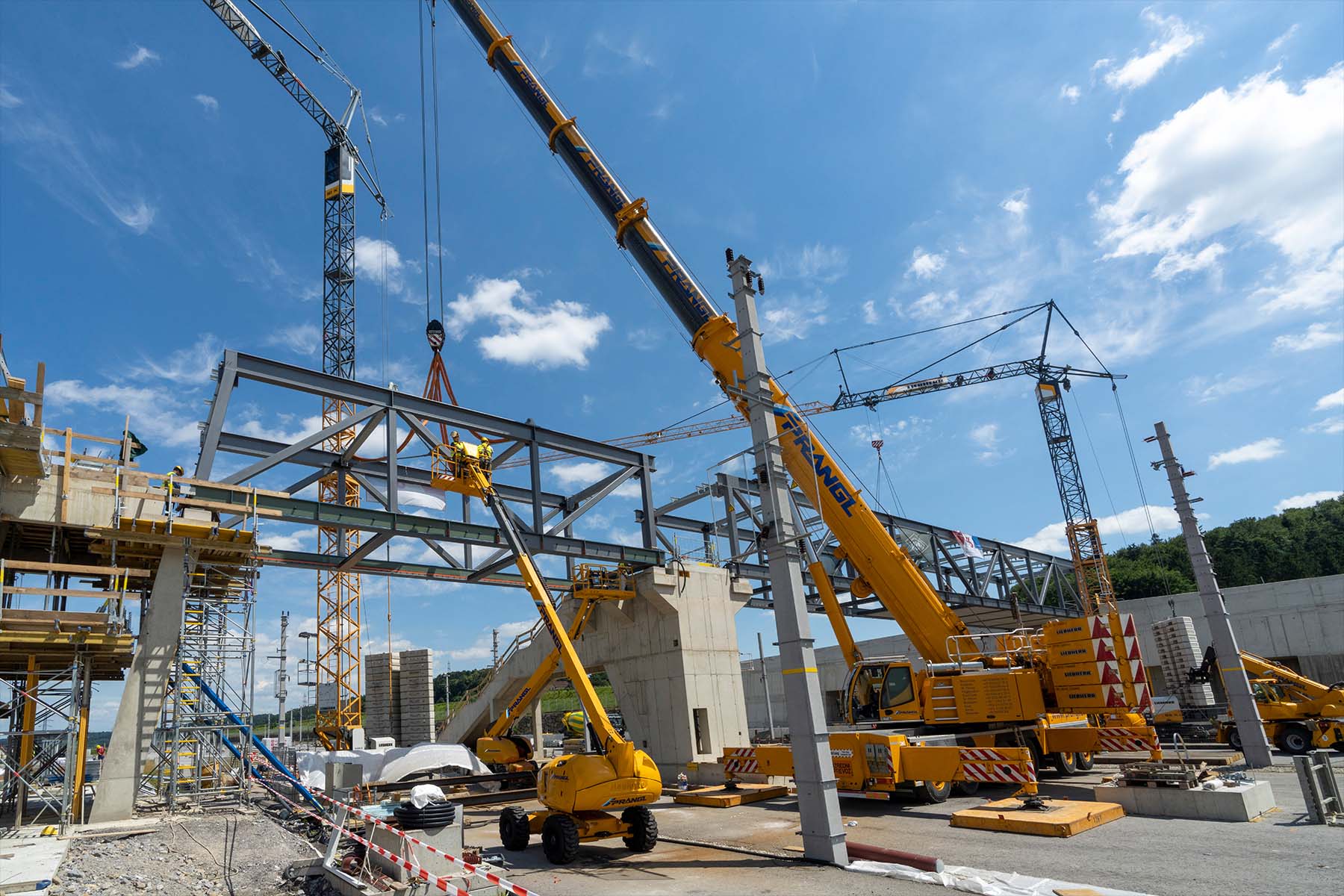 Comprehensive equipment on site
In order to be able to handle the entire project optimally, Prangl was on site with a variety of devices. In addition to the 350 tonne crane, a 120 tonne, a 70 tonne, a 65 tonne and a 45 tonne mobile crane were also used. A telehandler and three aerial work platforms were also present to provide a uniform solution. The range of services was rounded off with a 3-axle tractor unit with a flatdeck.
Due to the fact that all services were provided from a single source, all ÖBB (Austrian Federal Railways) standards could be complied with without any problems.