March 2022
Vienna Ferris Wheel
Vienna's landmark was once again in need of new cable spokes. This time Prangl was tasked with the job.
Date:
07.03.2022 – 11.03.2022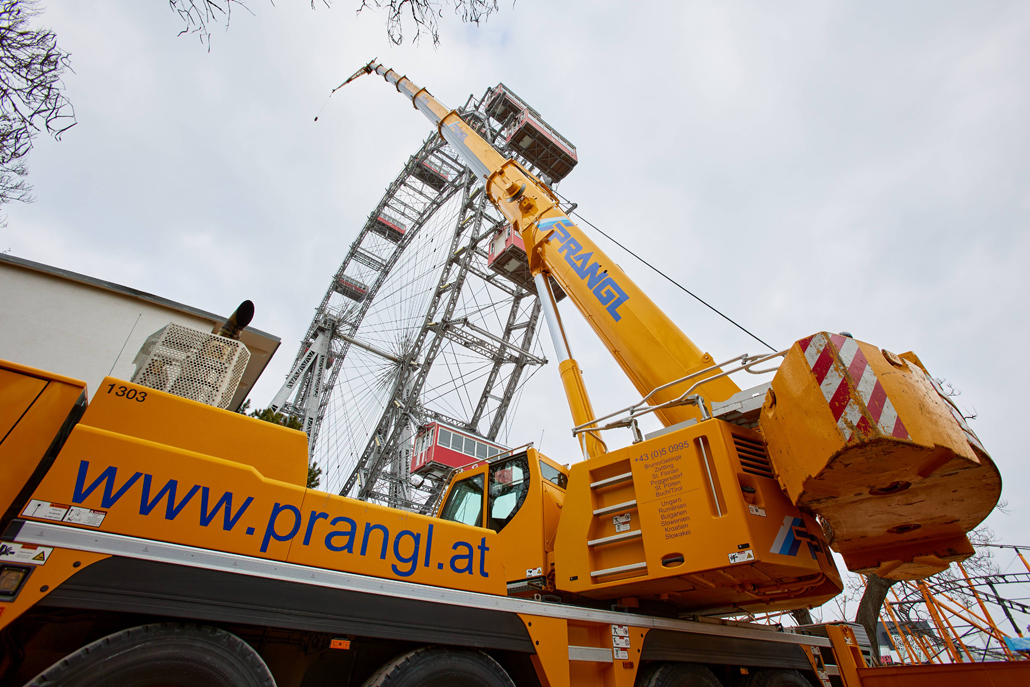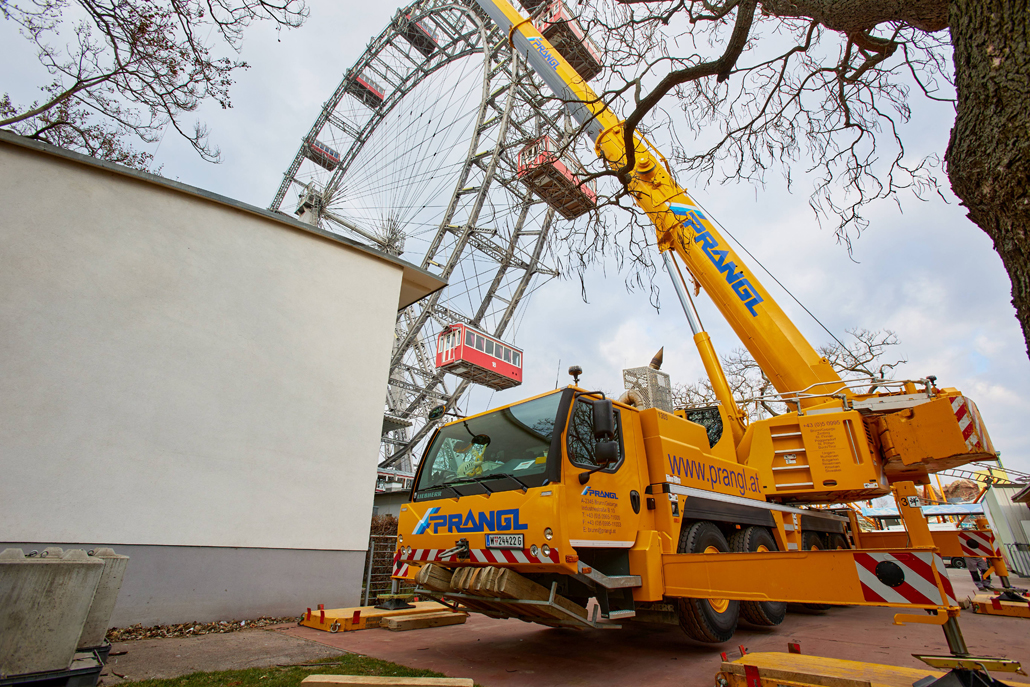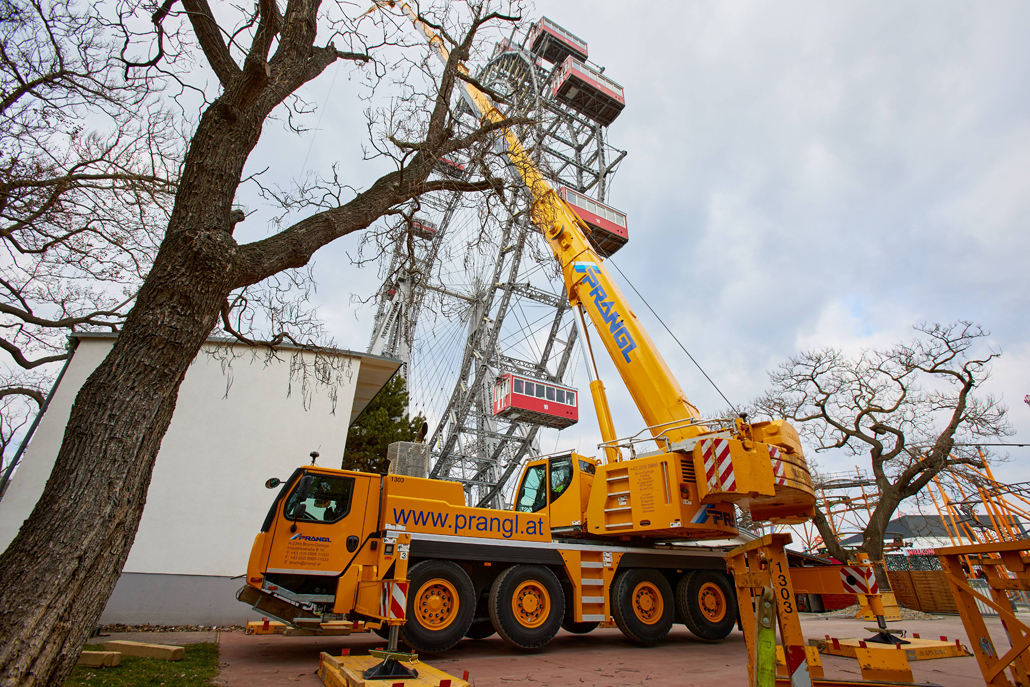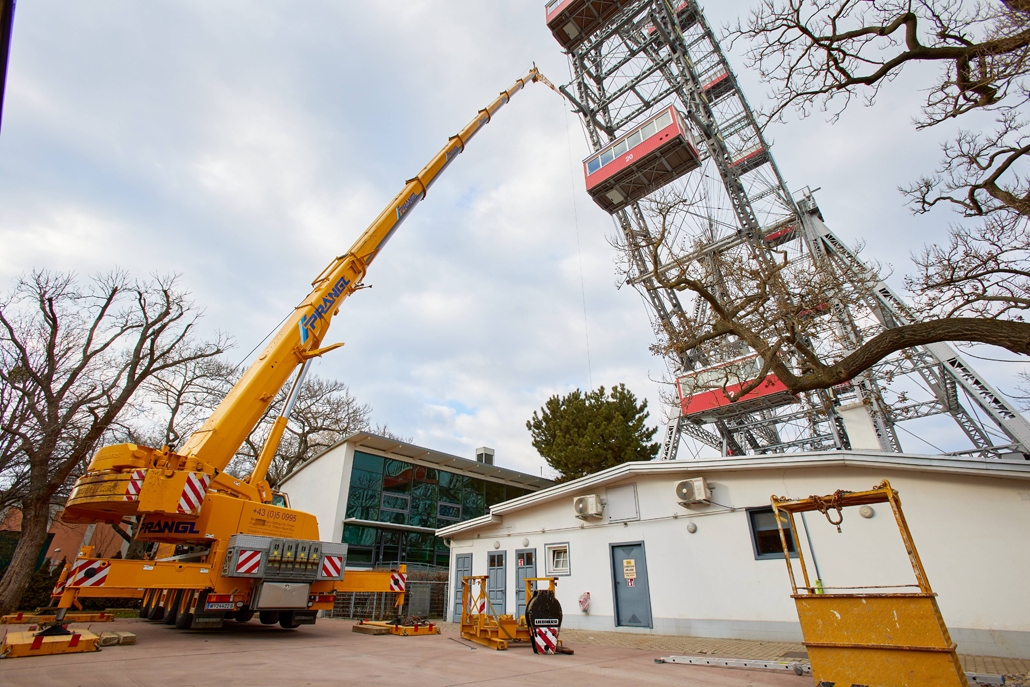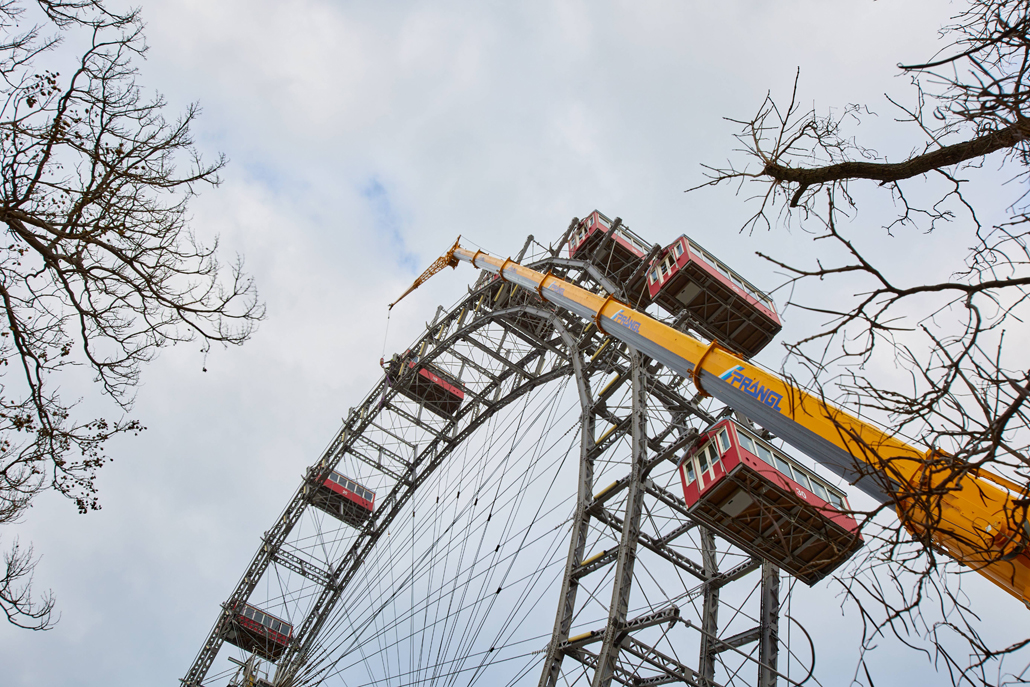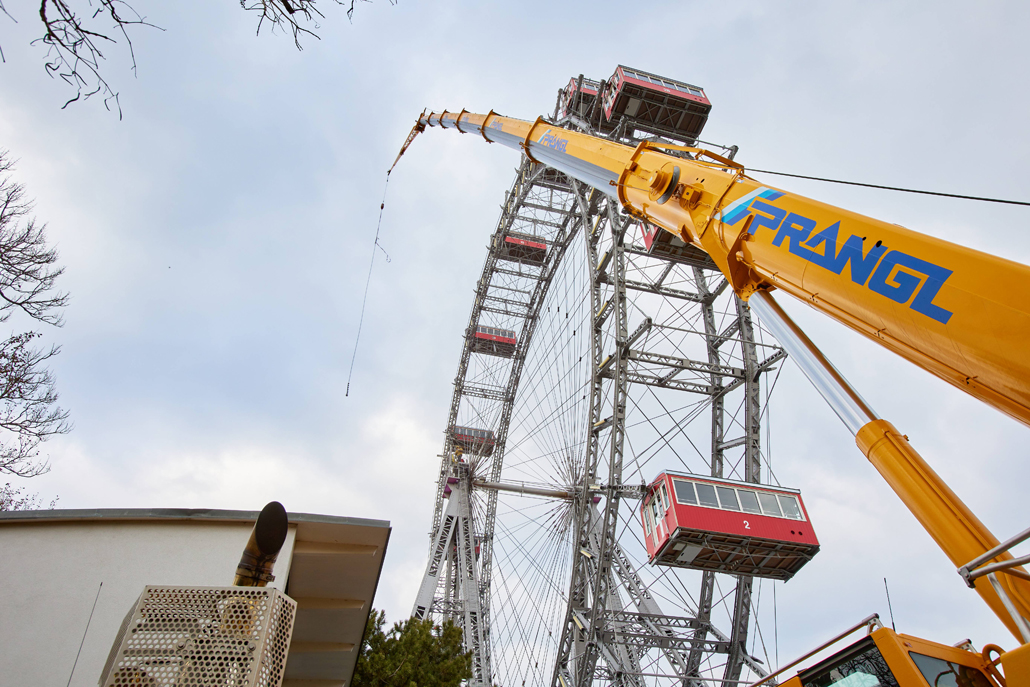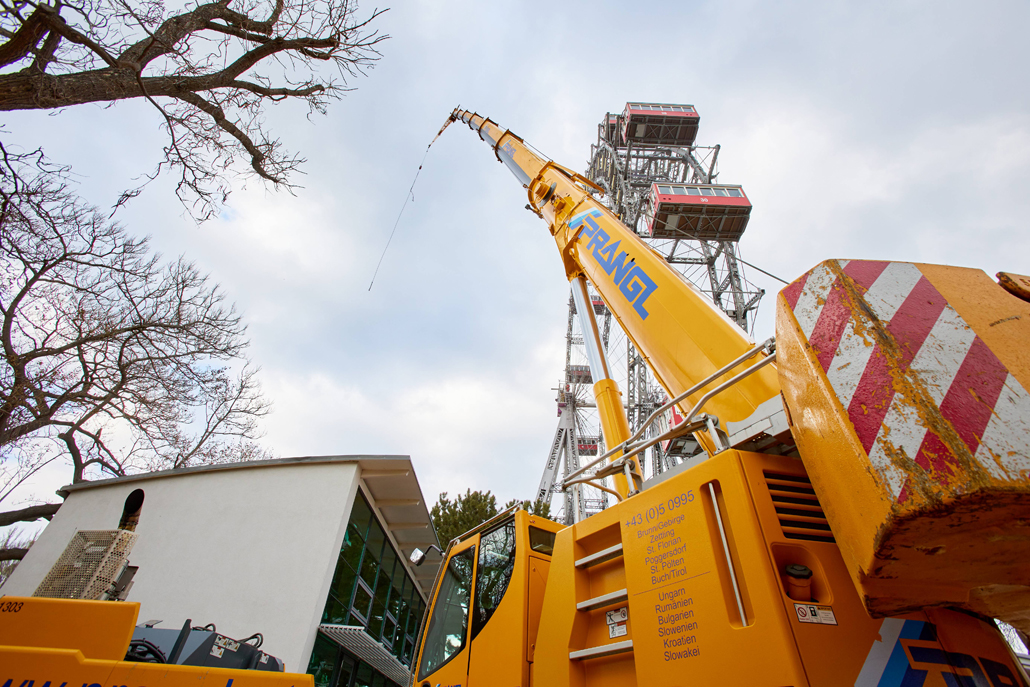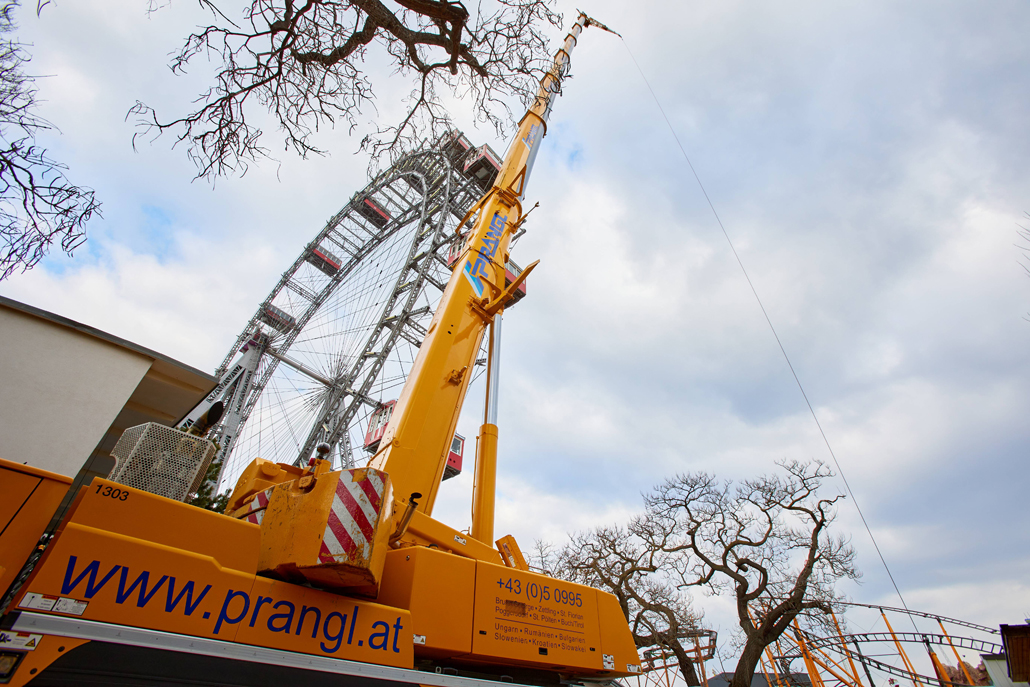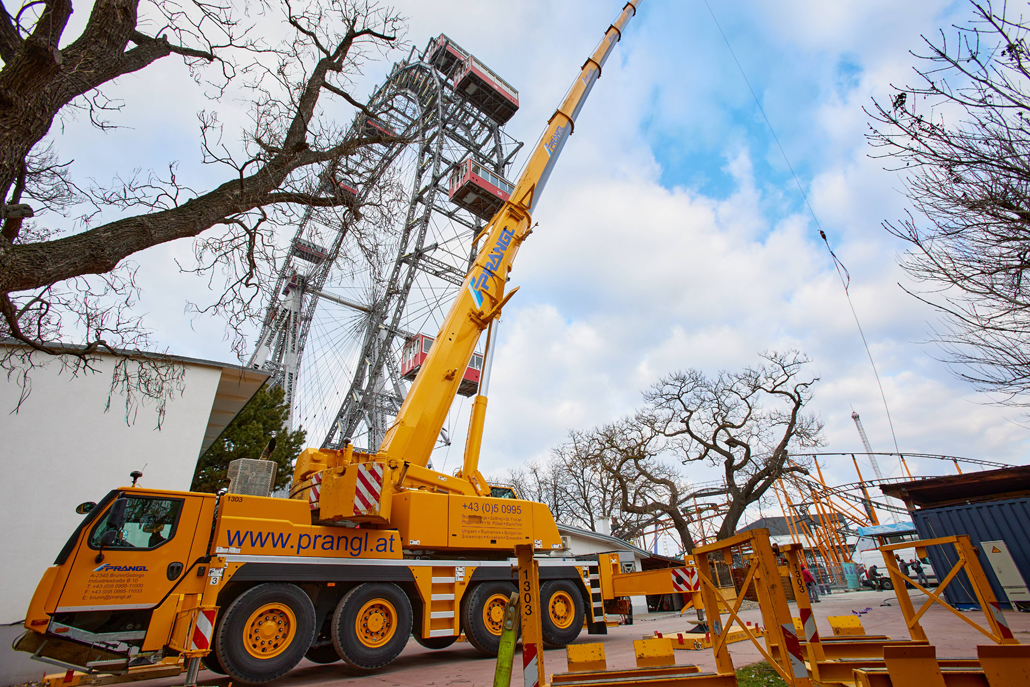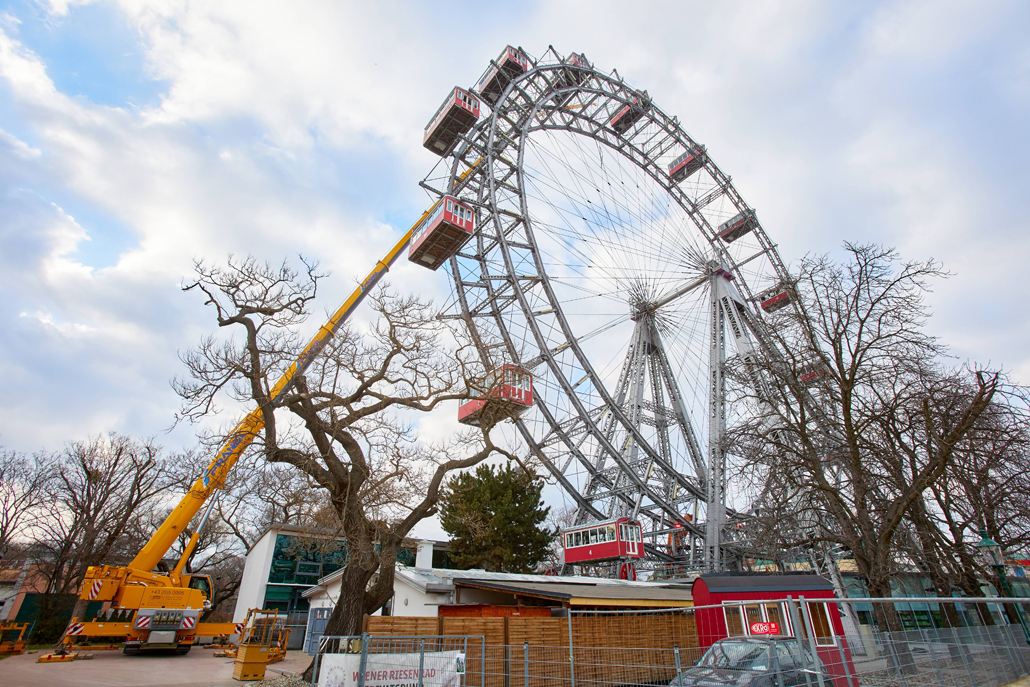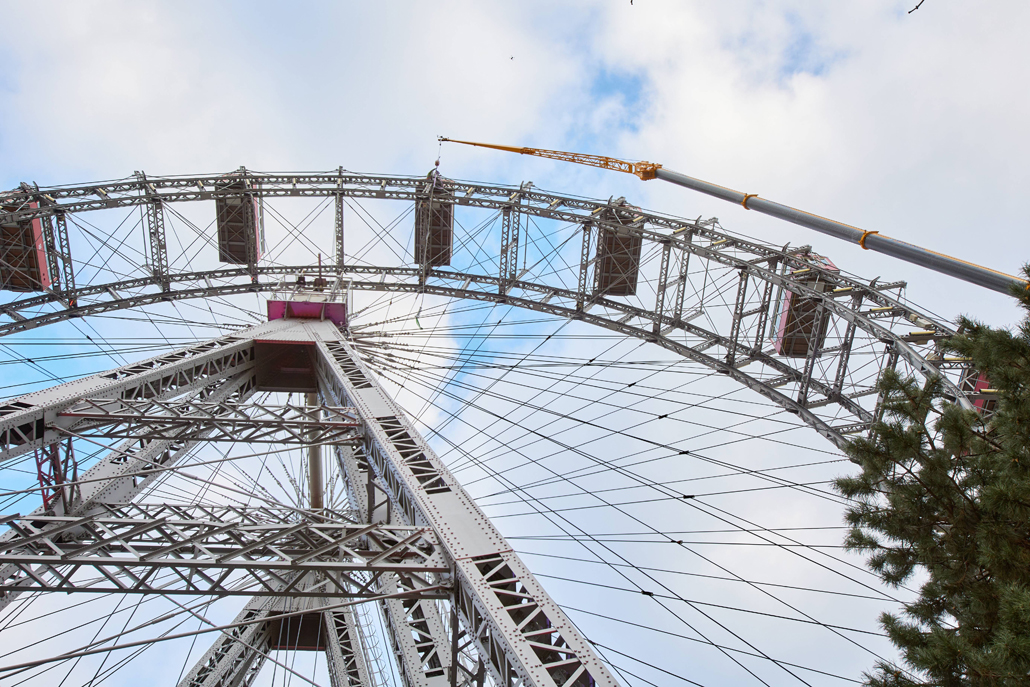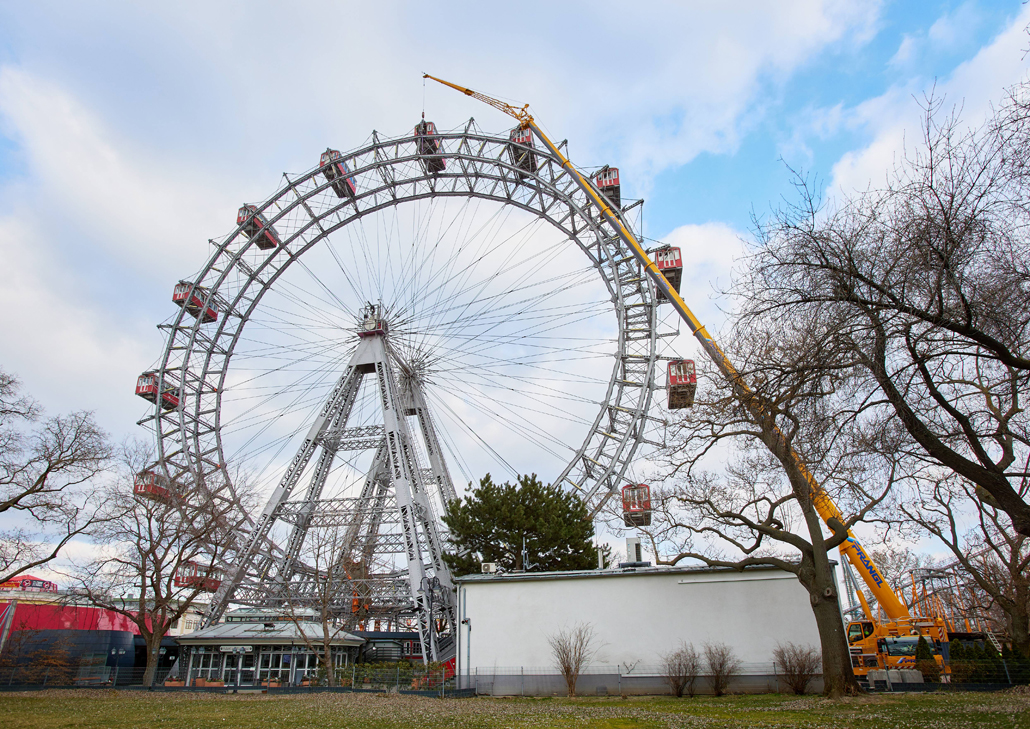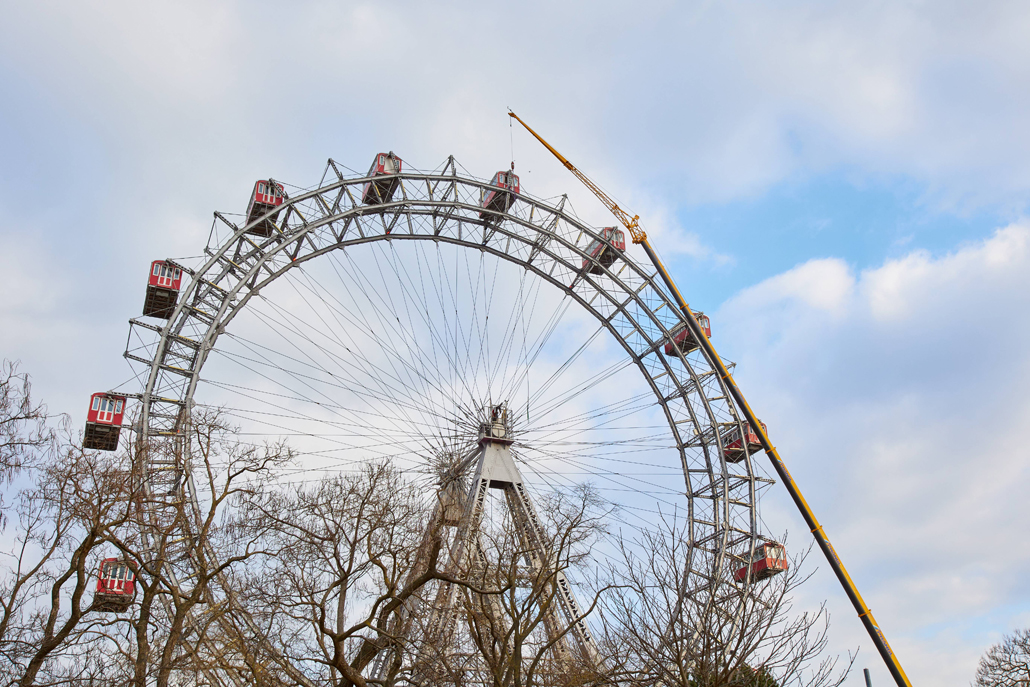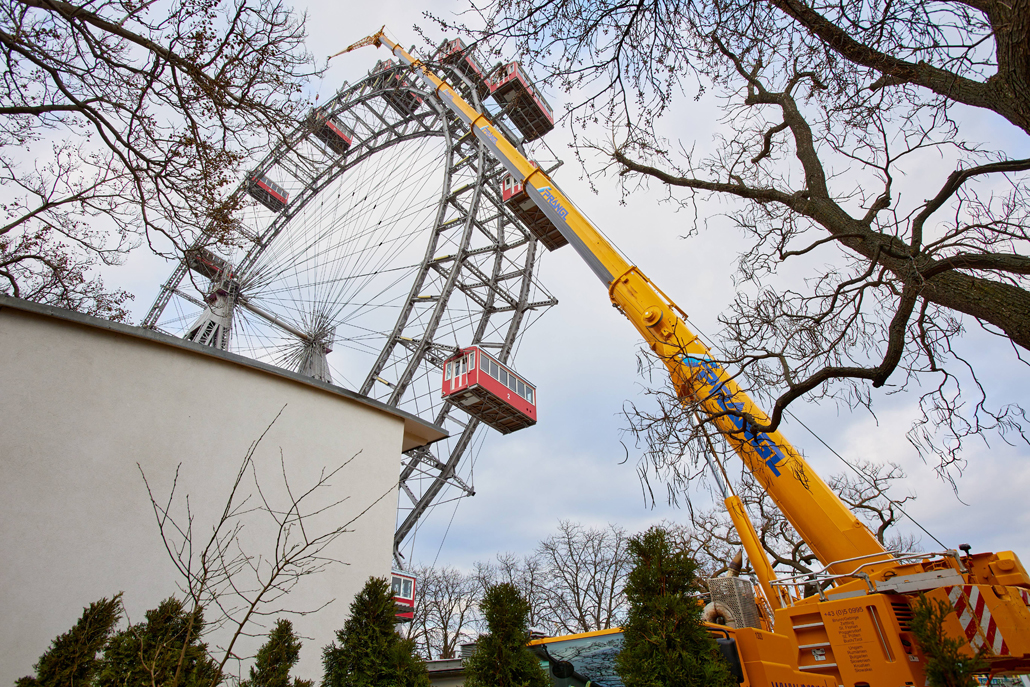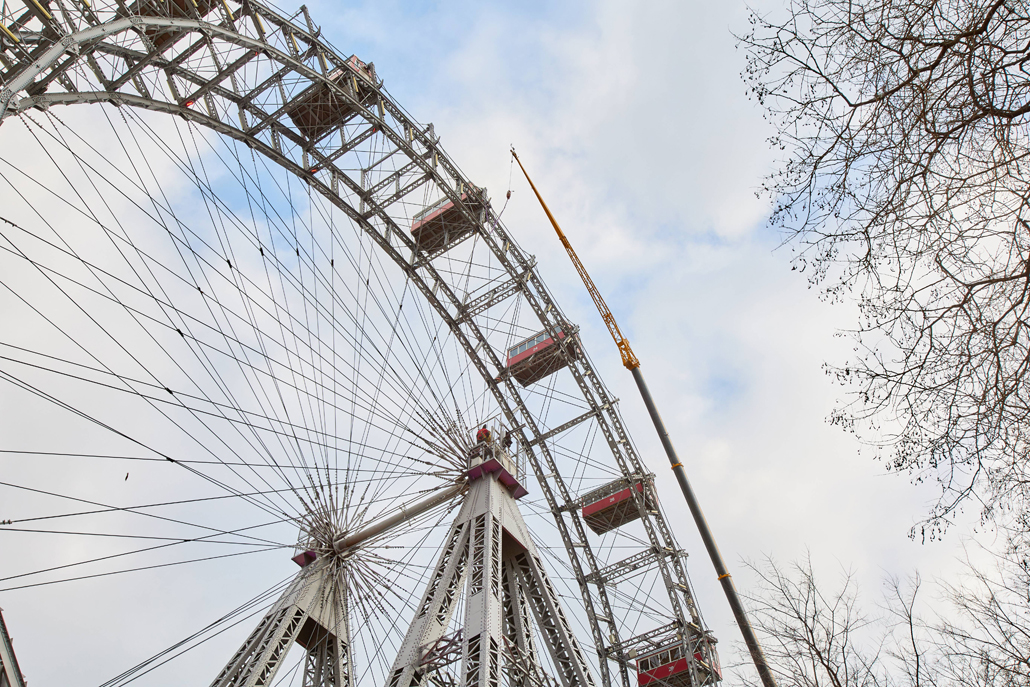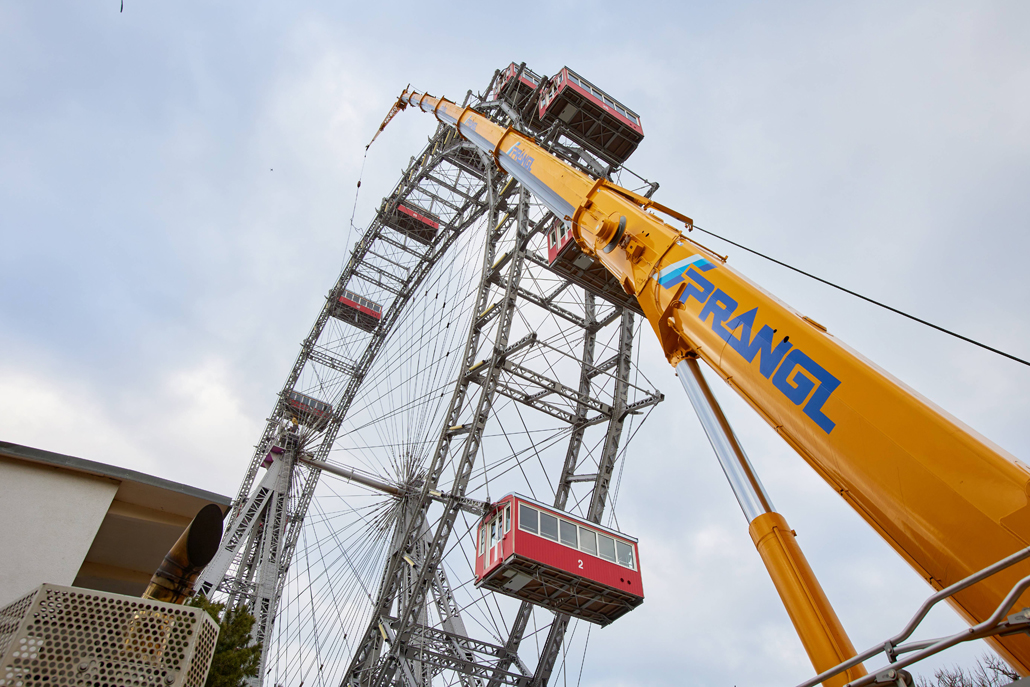 The challenge
Servicing a Viennese landmark
The Ferris wheel, which can be seen from far away, is an essential part of the Viennese skyline. For tourists, it is an absolute must to take a spin and enjoy the view over the federal capital. Regular inspections always ensure safety. And so, once again, it was time to replace several cable spokes. In the past, this task was completed manually.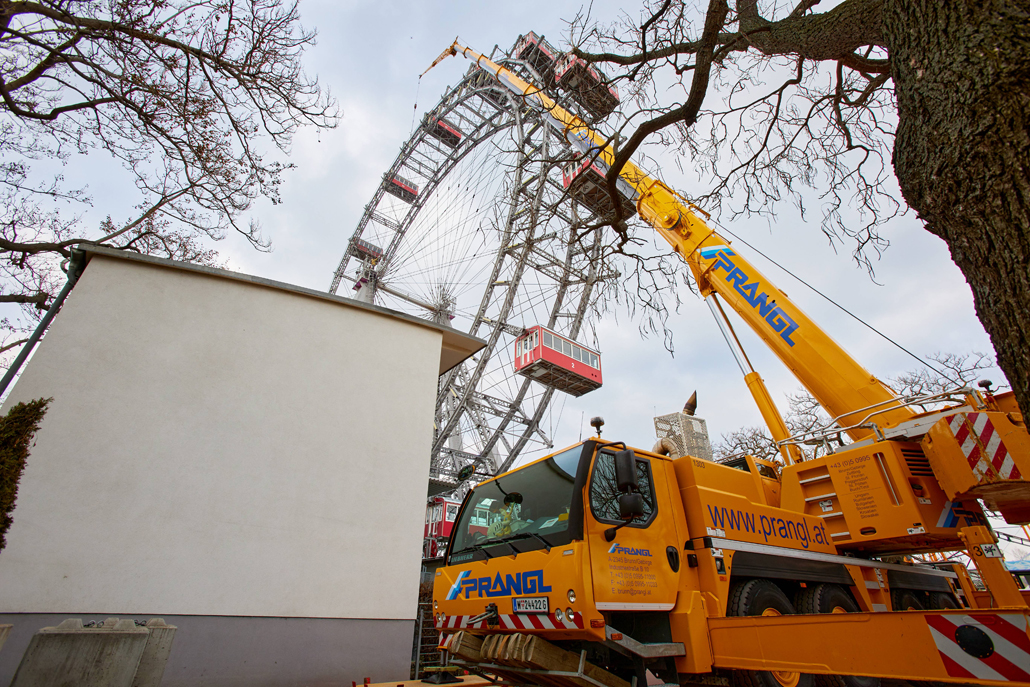 Replacement of several cable spokes
A total of 120 cable spokes ensure the necessary stability for the Ferris wheel, which was constructed to celebrate the 50th anniversary of Emperor Franz Josef I's accession to the throne near the end of the 19th century. These critical cables are replaced depending on wear and tear. This time a 4-axle, 100-ton telescopic crane from Prangl was used to assist the workers with their challenging job at high altitudes. The existing access road would only allow the use of such a special compact crane. The necessary position could only be achieved with a "short" crane.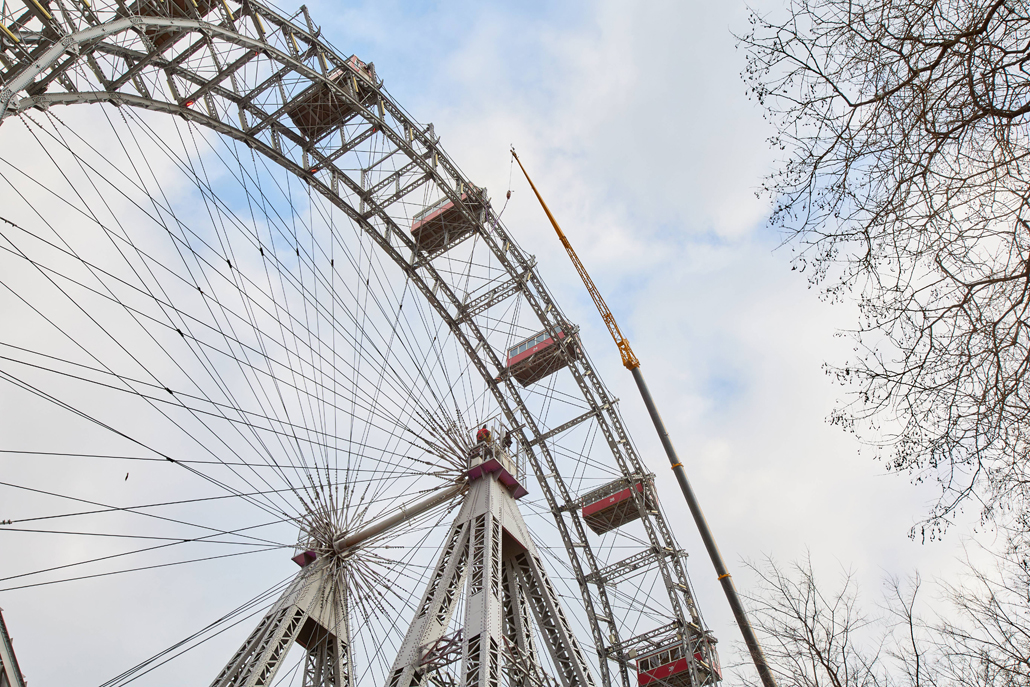 Telescopic crane support
The Ferris wheel was first rotated so that the cable to be replaced stopped vertically above the hub. The side supports of the Ferris wheel made it otherwise impossible for the crane to reach the cable below the hub. After the said cable was fixed to the upper edge of the crane, the fitters, who were well secured, loosened the cable at a lofty height. The cable was then also removed from the lower end at the hub. Using the crane, workers then positioned the disconnected cable at the designated place on the ground and lifted the new cable. It was then lifted into place and carefully secured.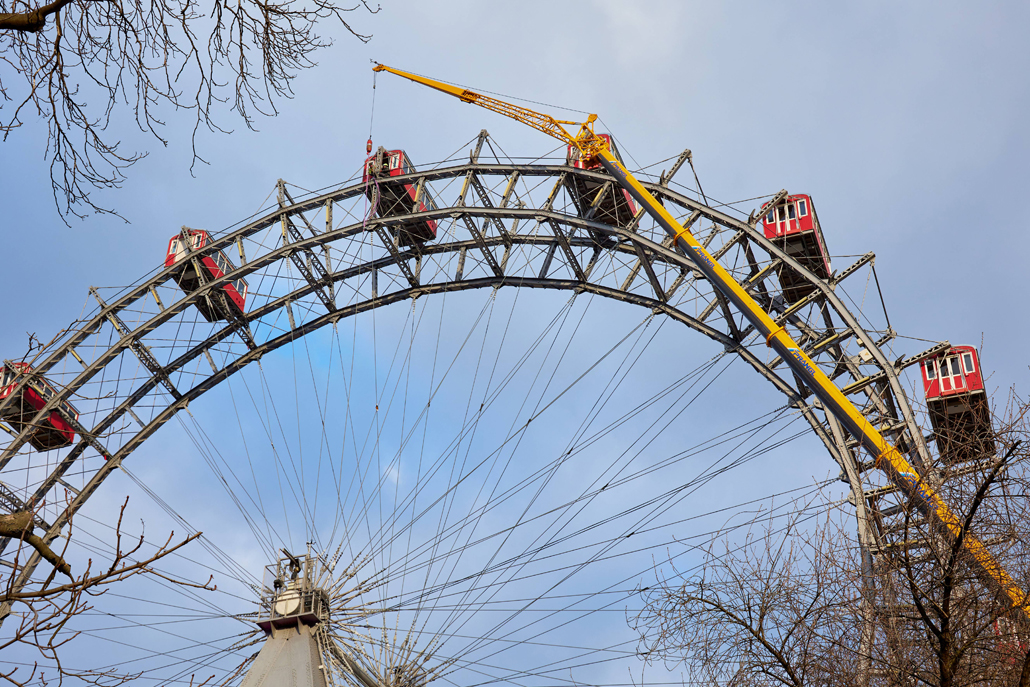 Little load, wide projection
One by one, the same procedure was repeated with each old or new cable spoke until the work was finally complete. The weight of the individual sections, weighing in around 200 kilos, did not pose a serious challenge for Prangl. Instead, the focus shifted to precision and foresight to ensure that the work on the nearly 65-meter-high structure was easier and safer. It was an honour for the team of yellow experts to assist in the maintenance of this traditional landmark of Vienna, which has been spinning for over 100 years.

We can manage any tightrope act!