July 2020
Paper industry
Prangl played a leading role in the modernisation of a Slovenian paper mill.
Date:
24.07.2020 – 27.07.2020
Sales:
Helena Skrbic Sambolec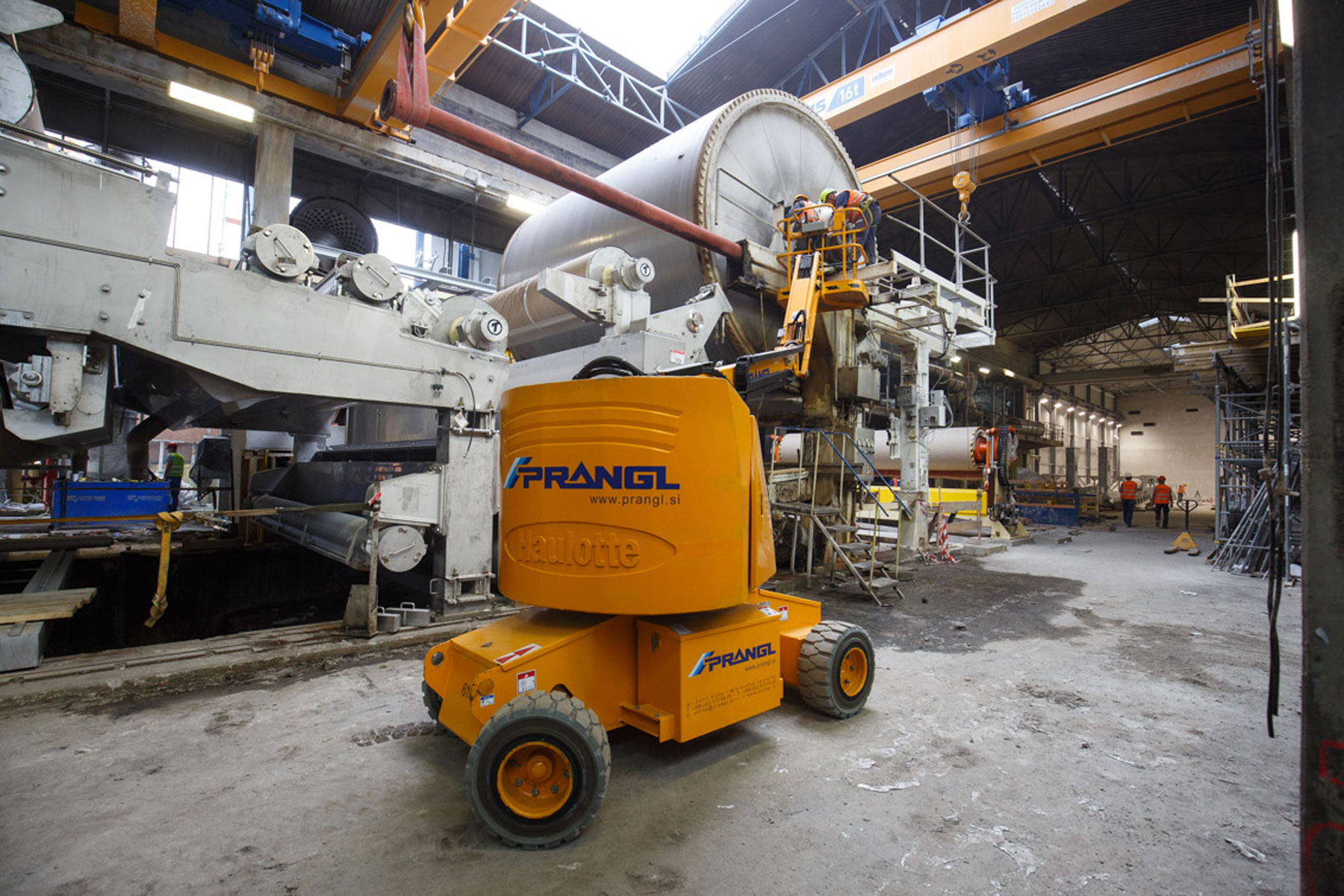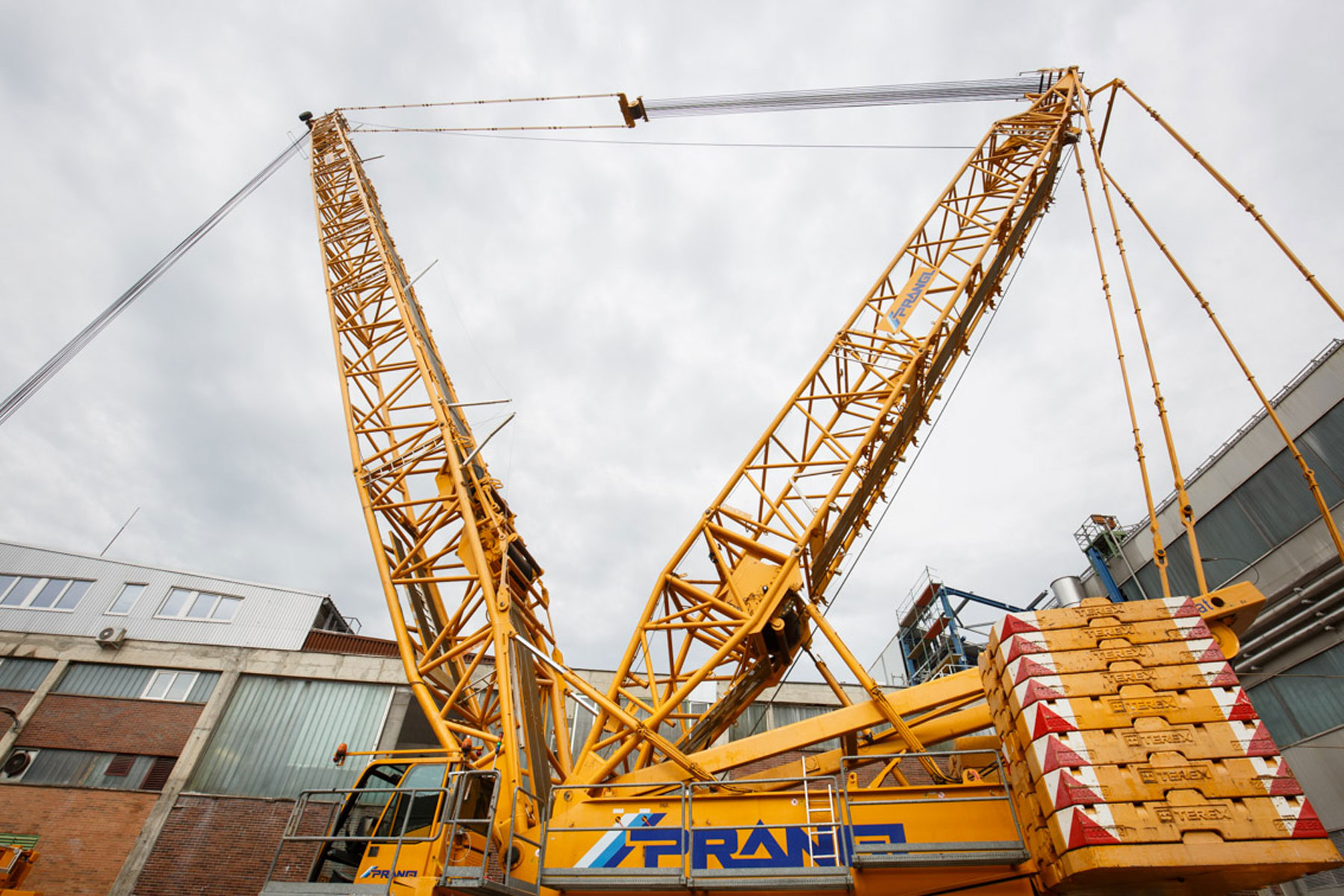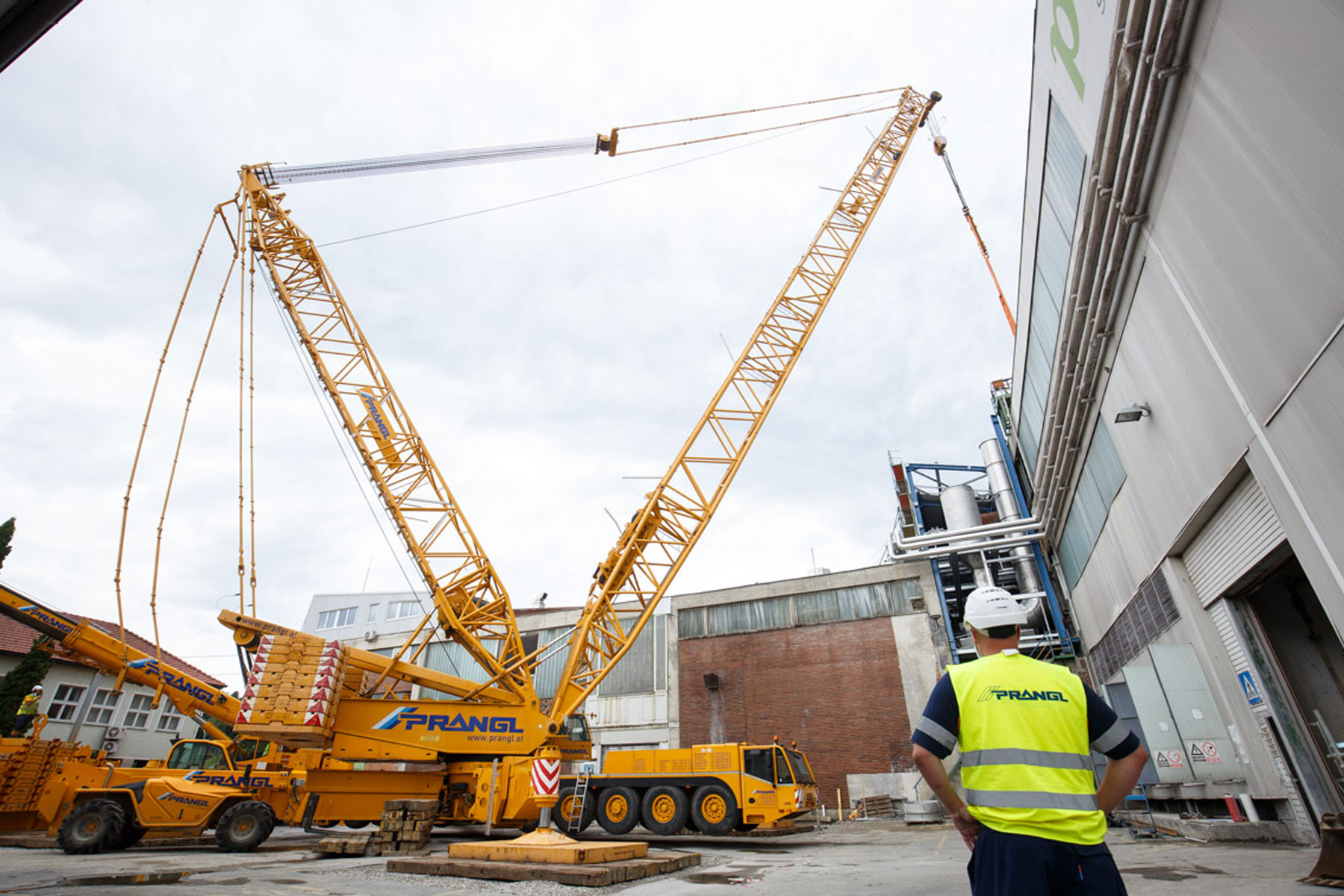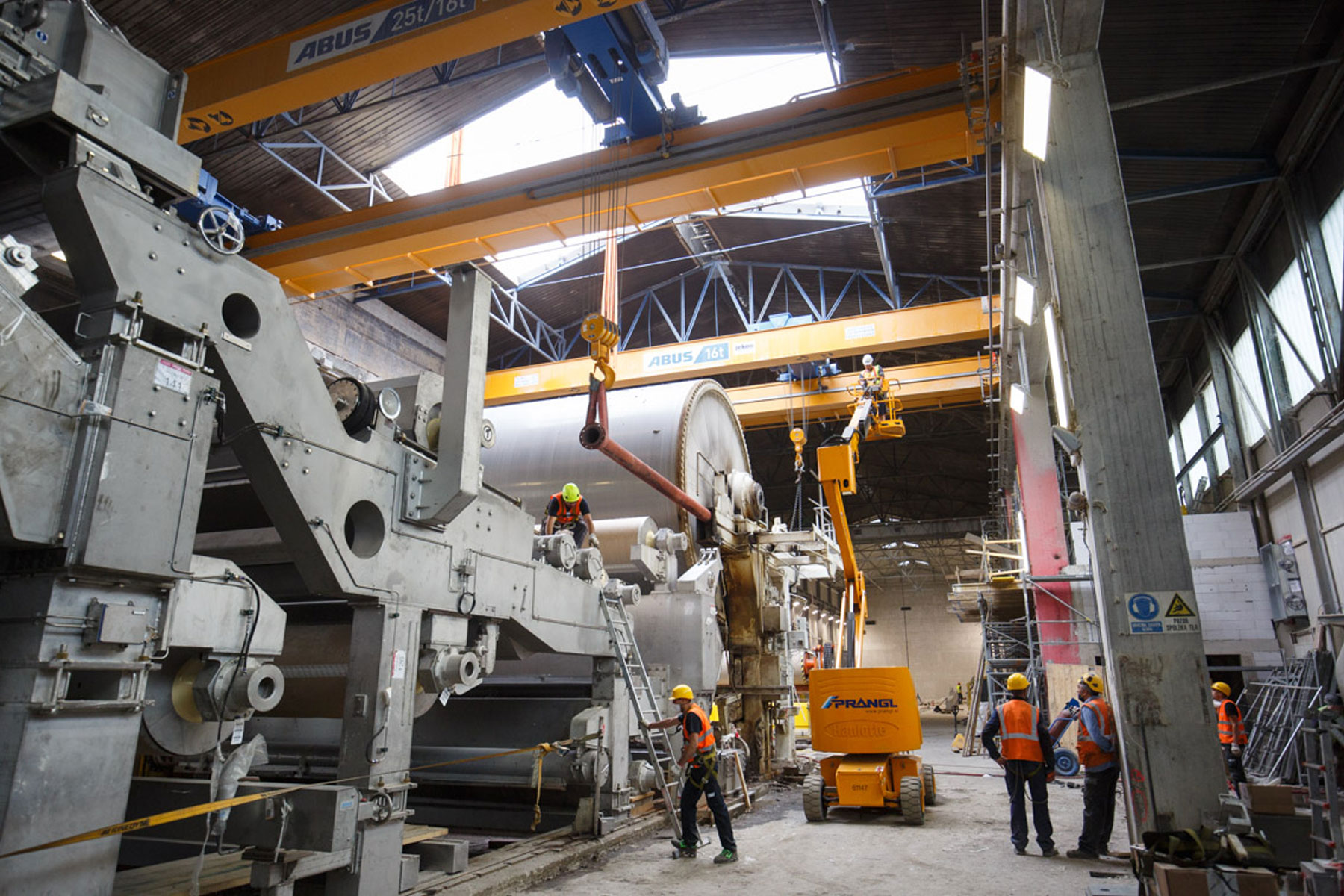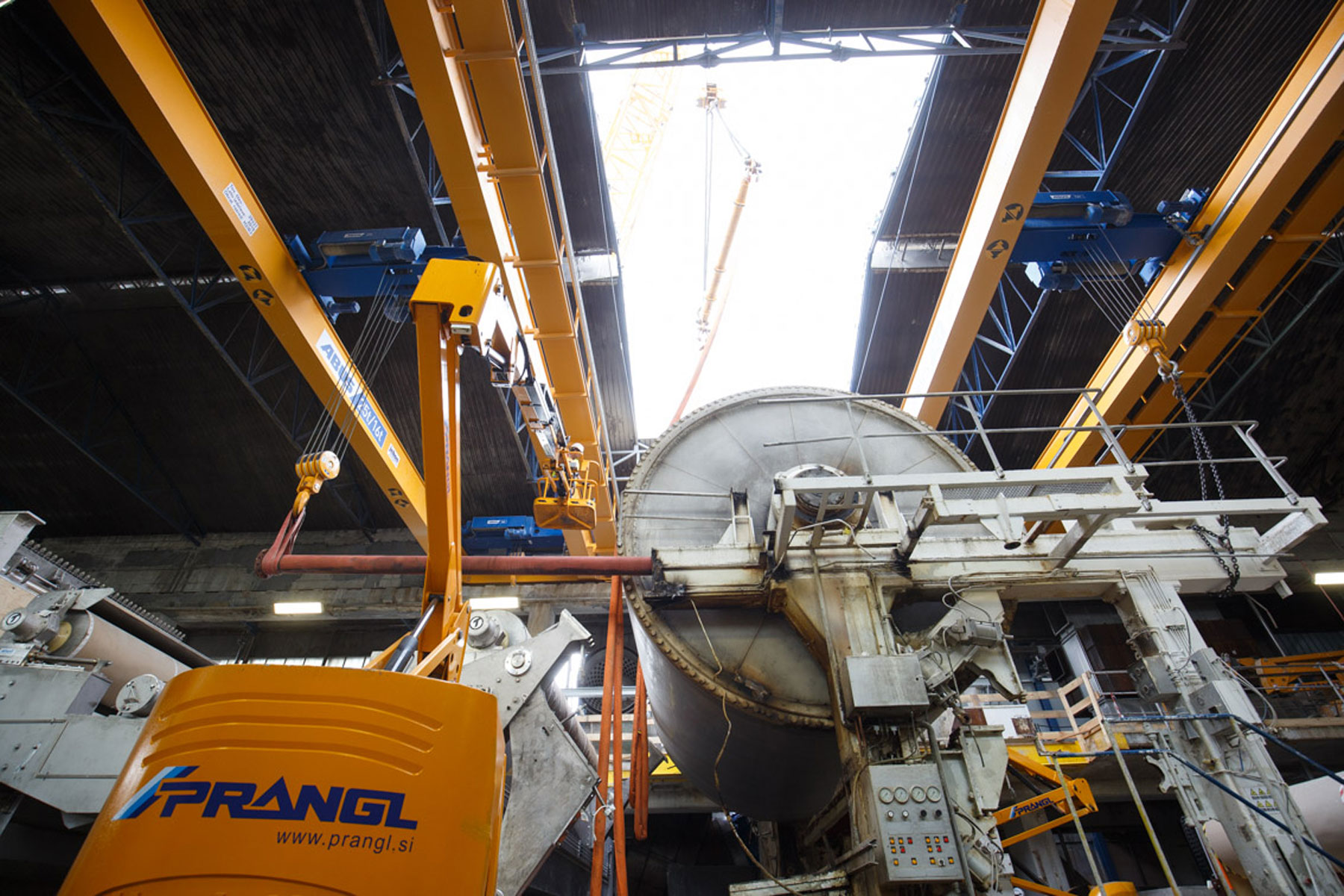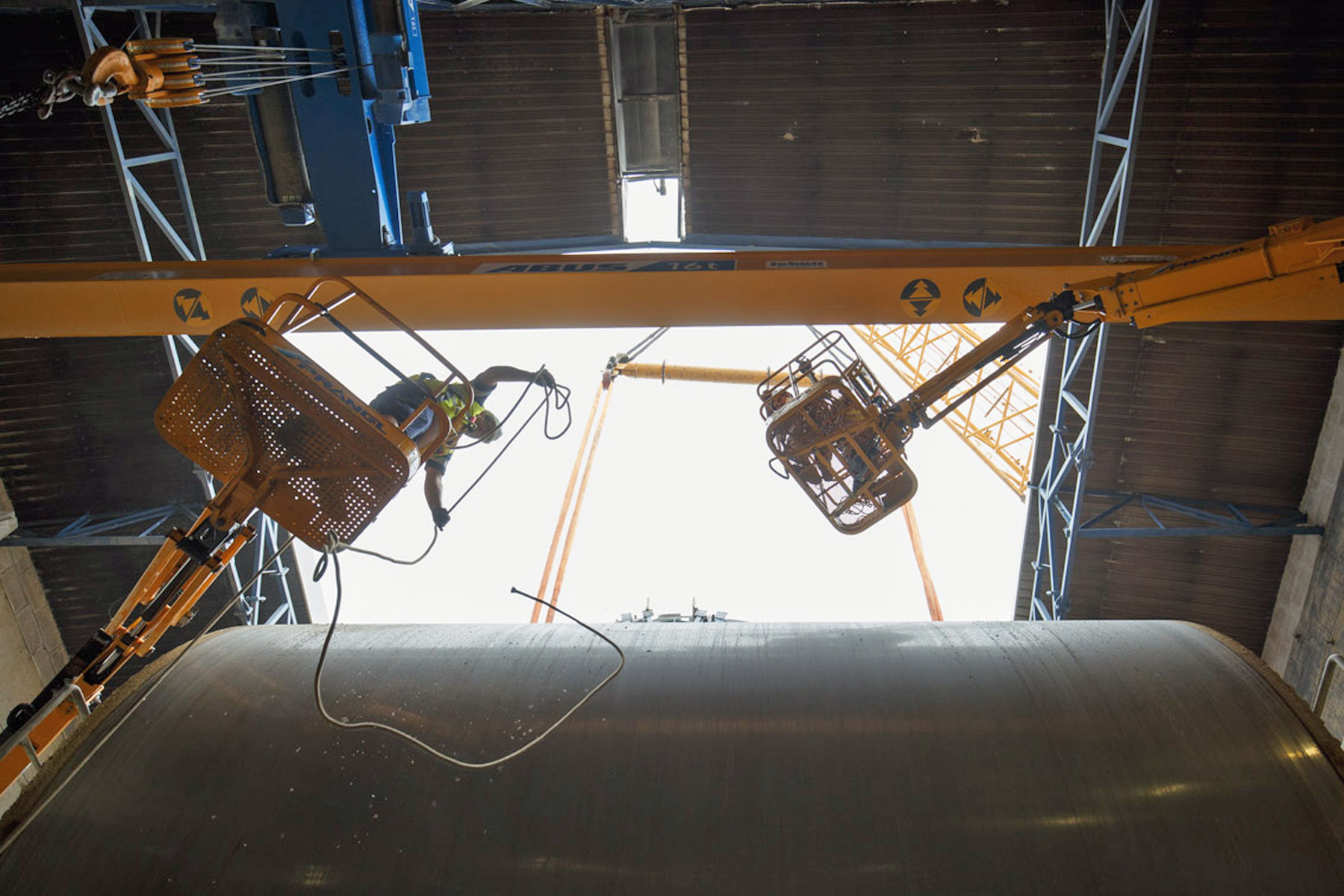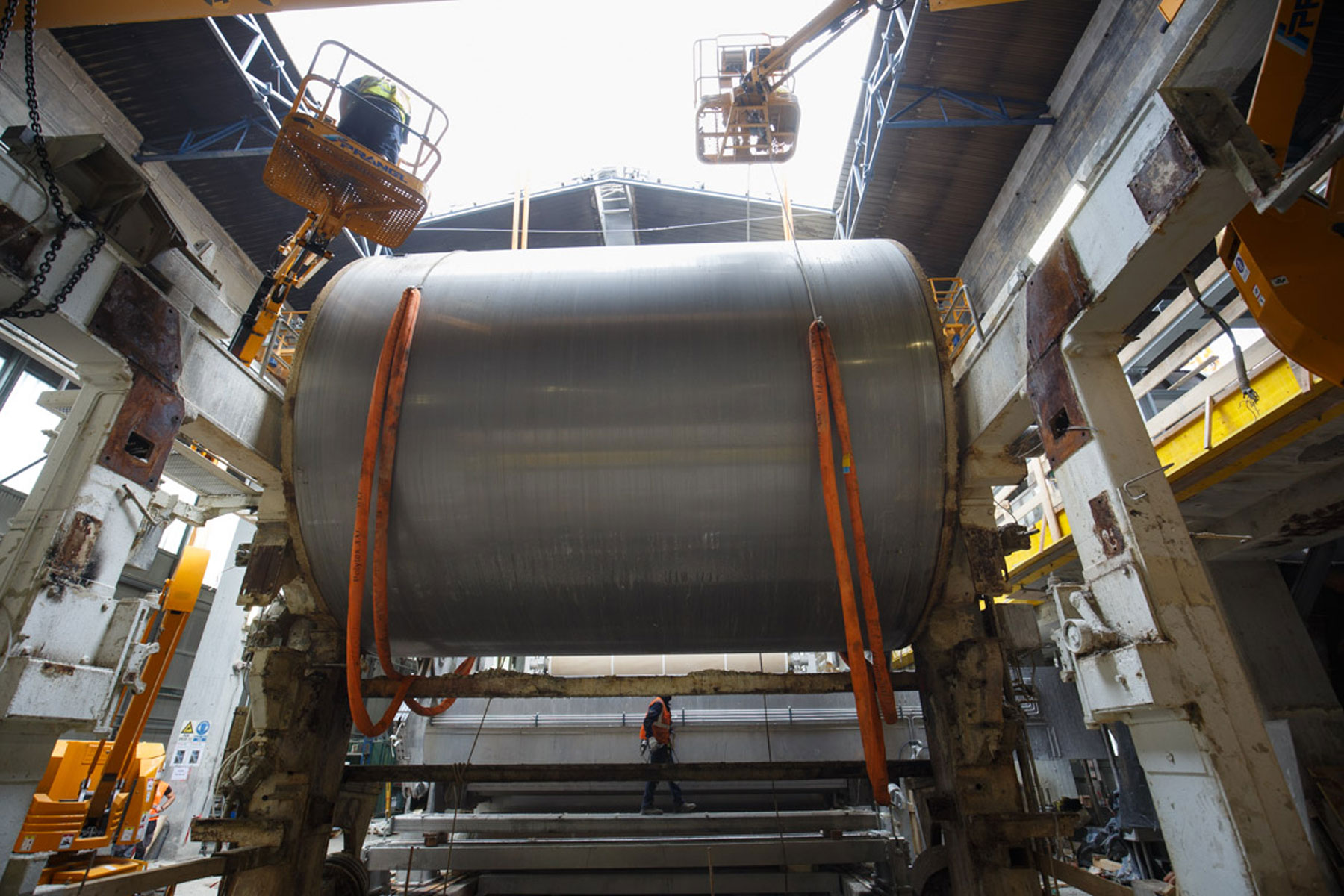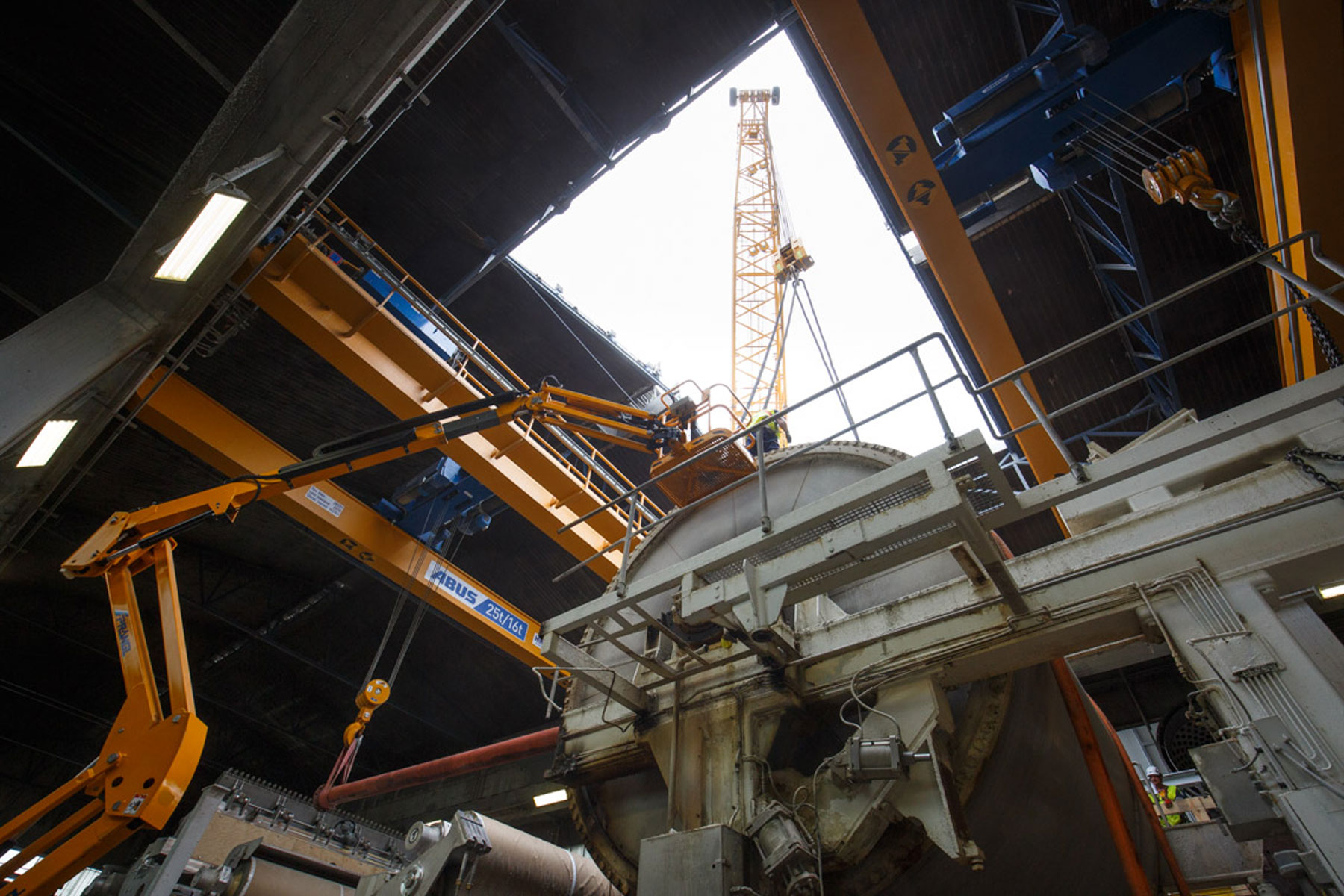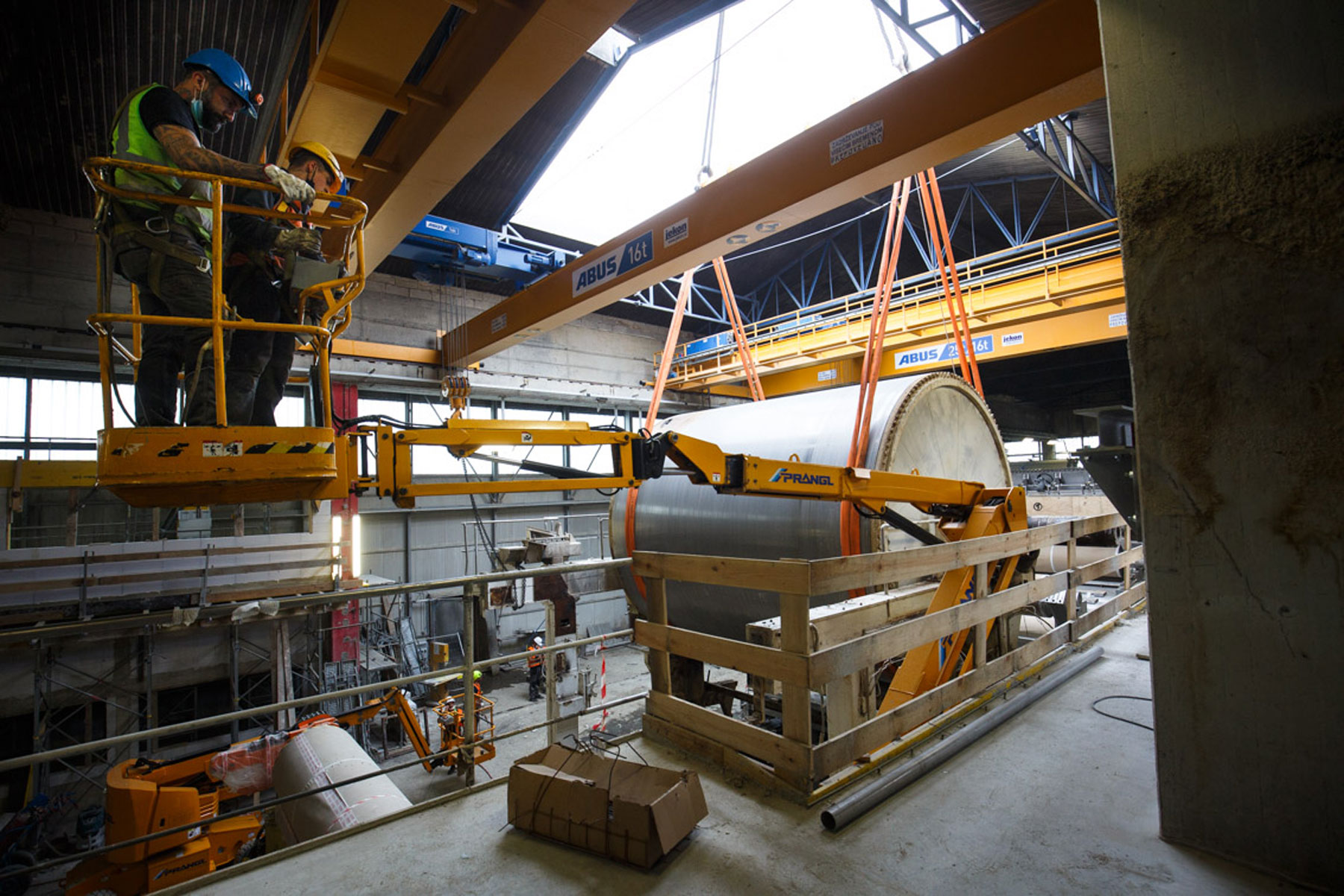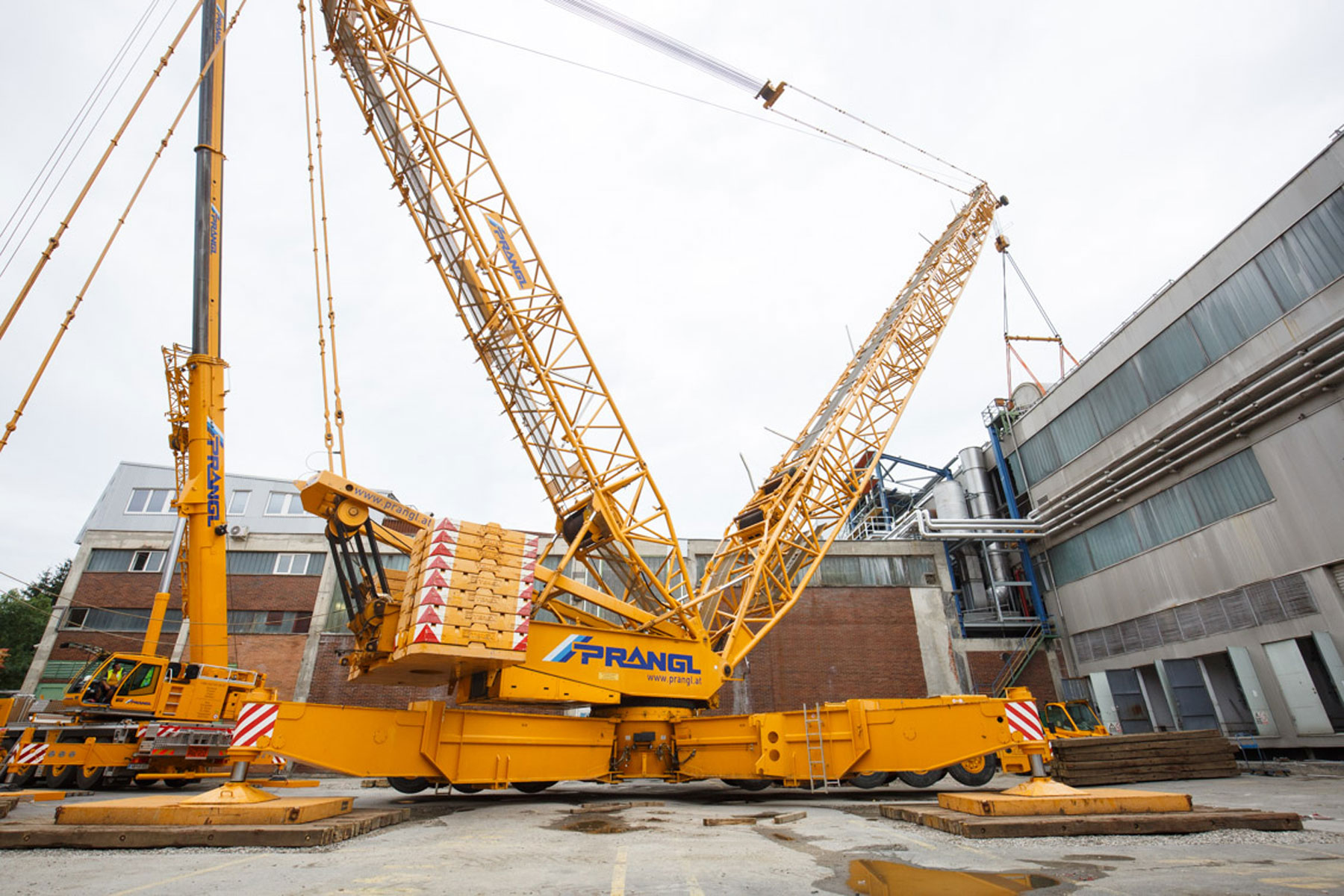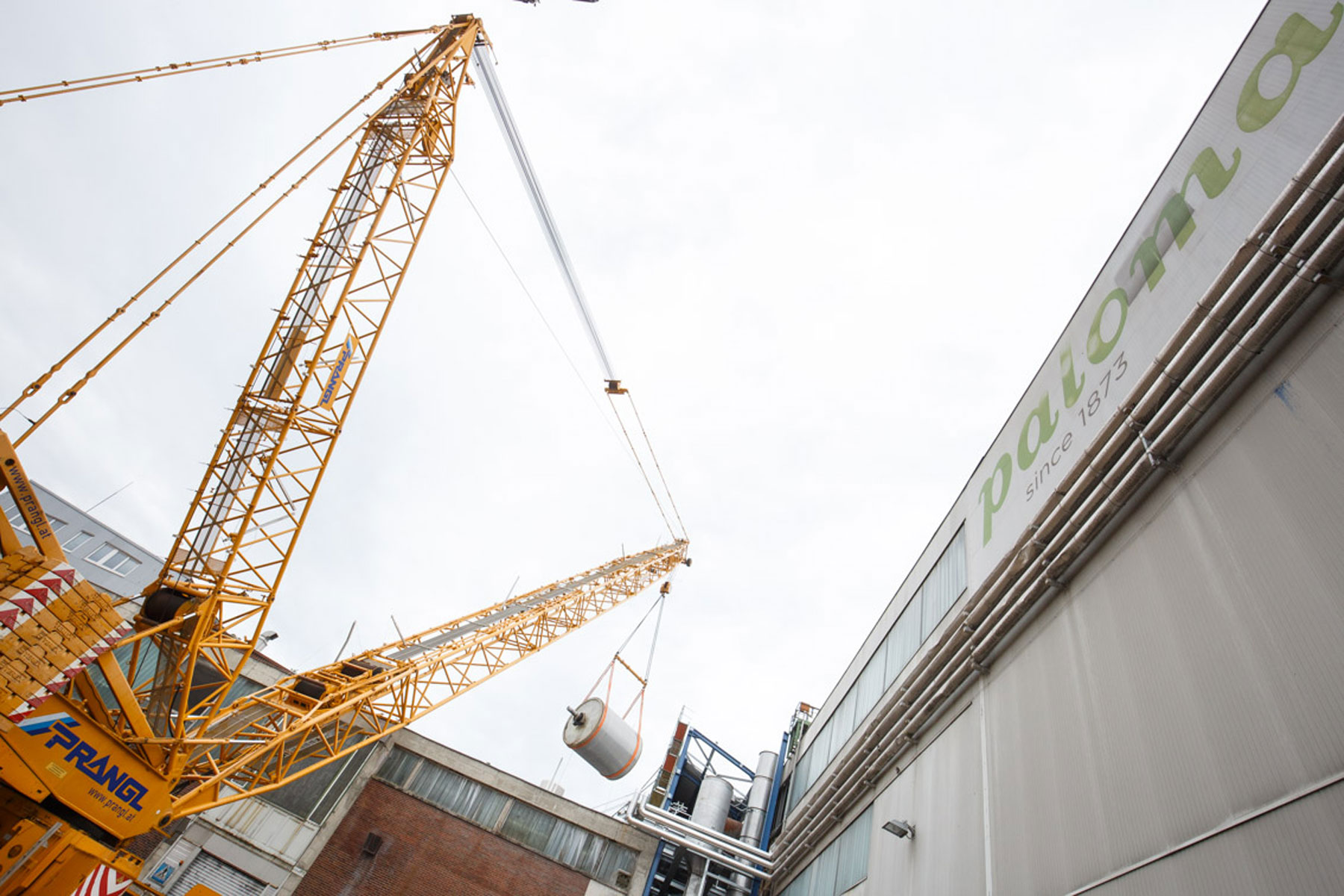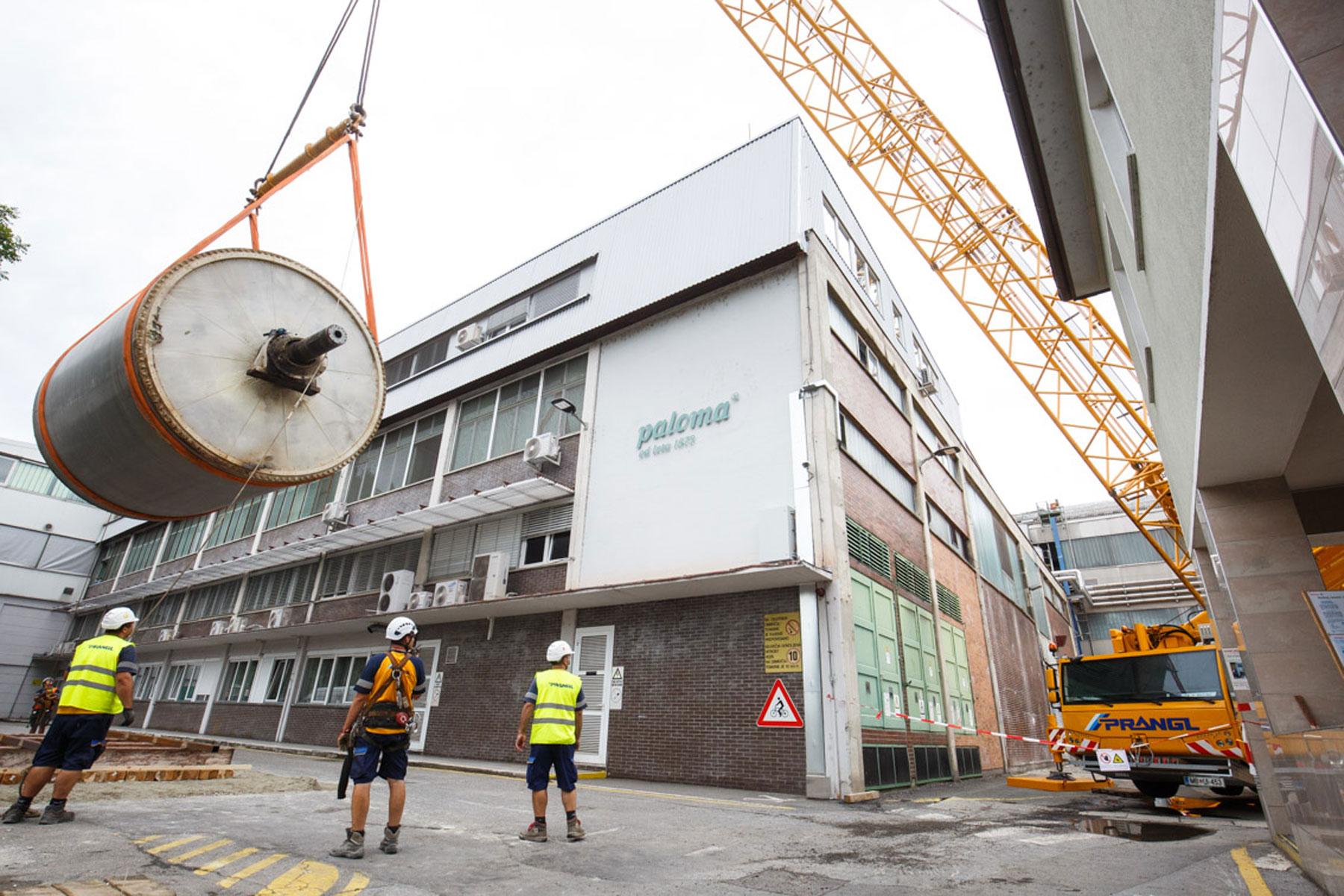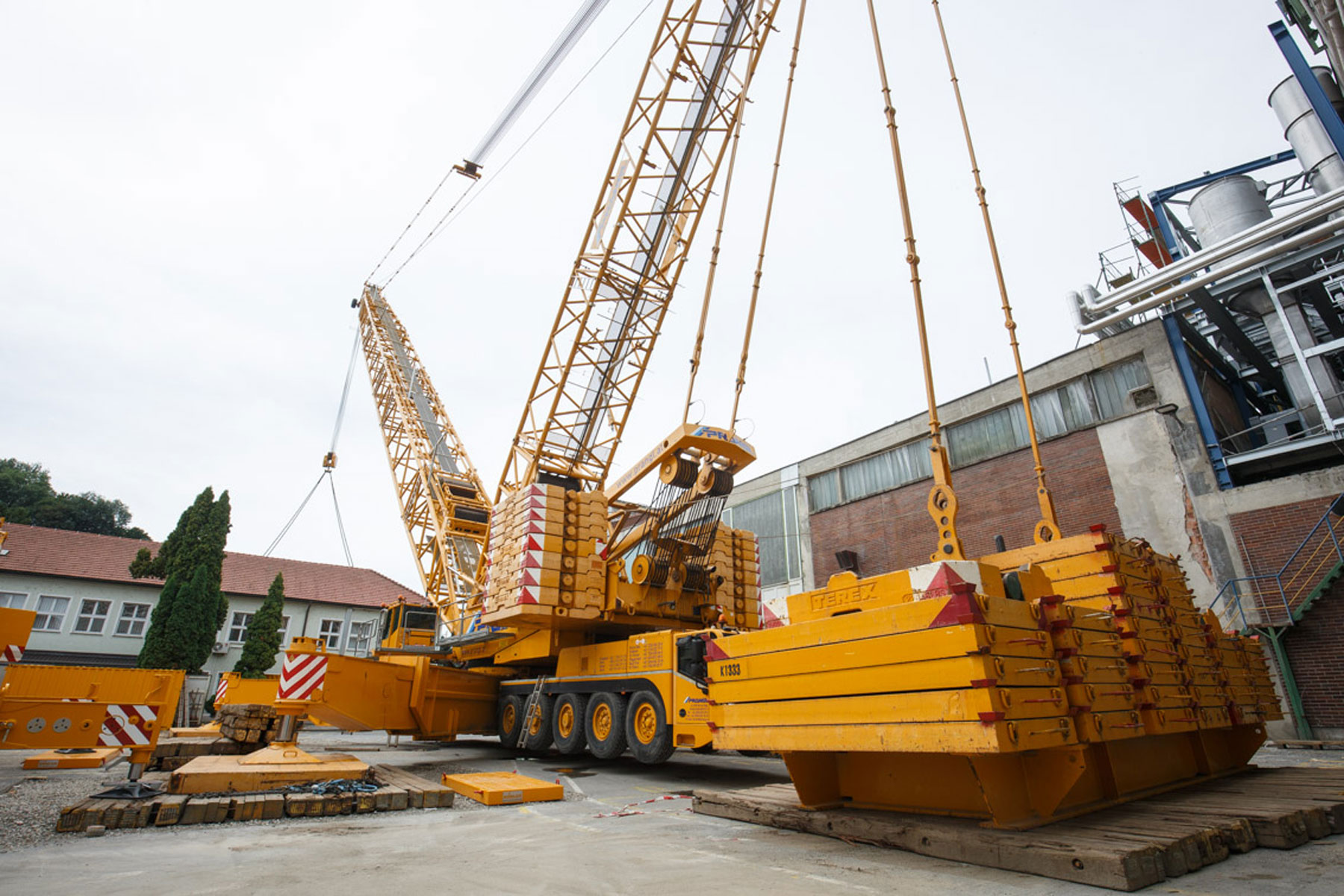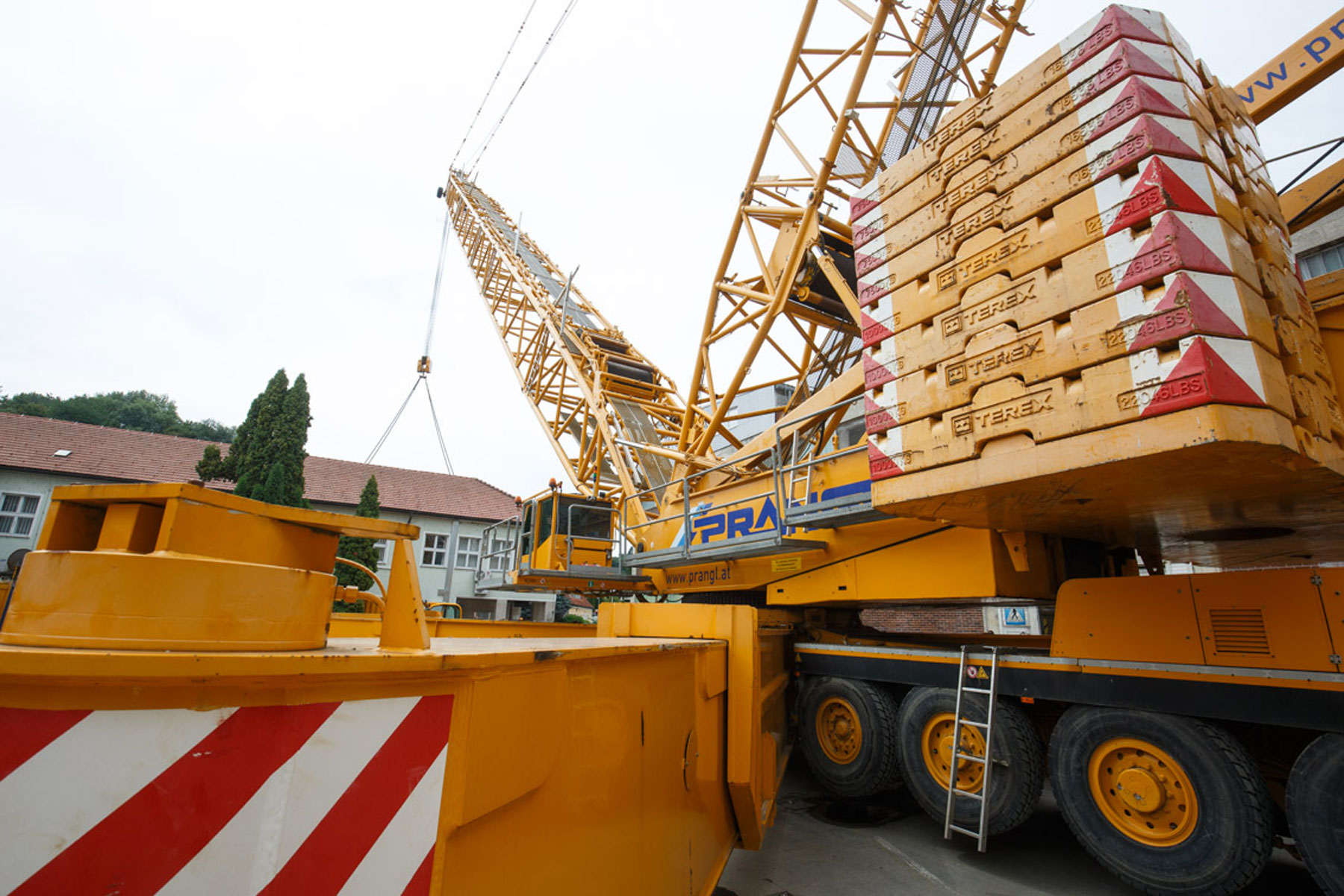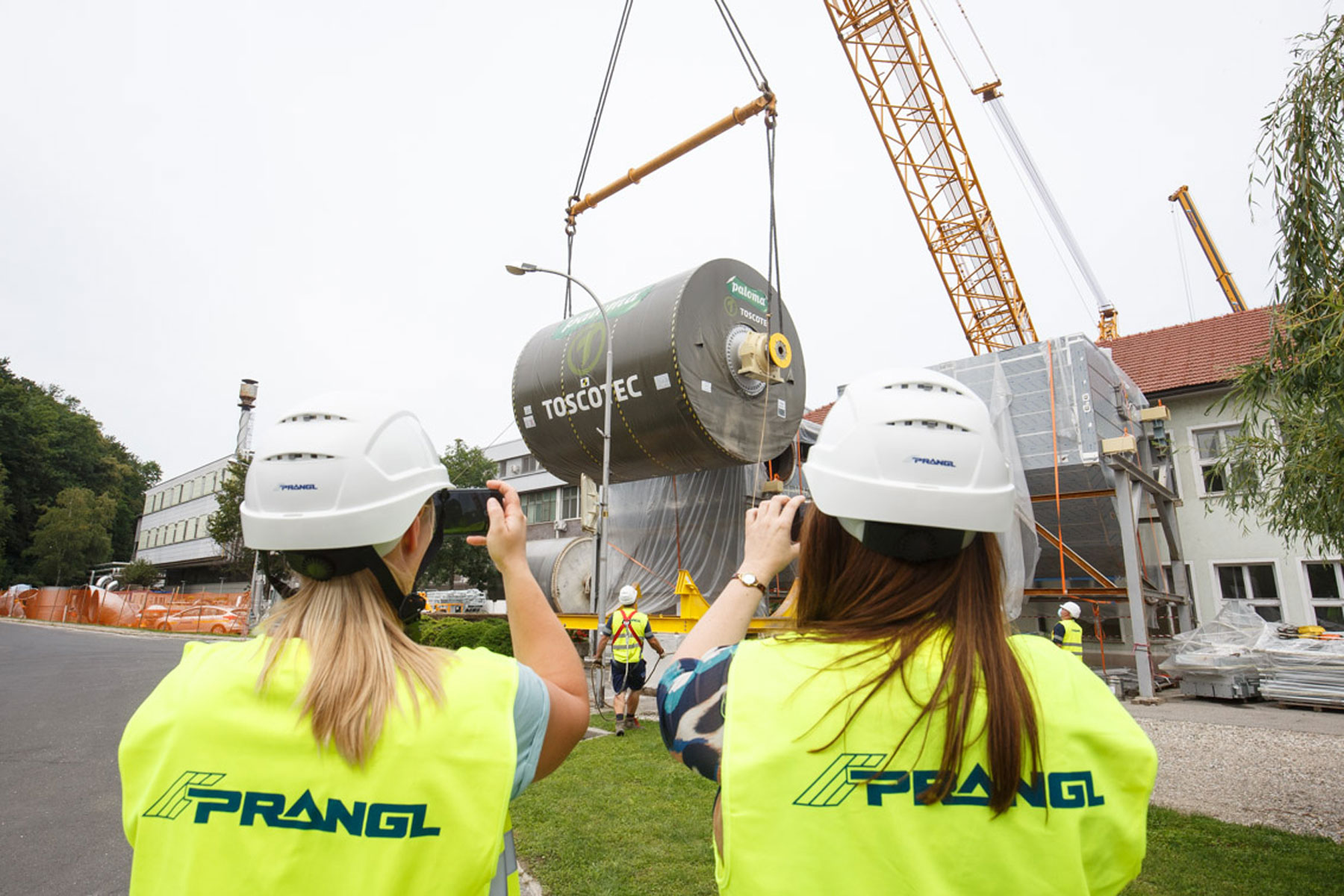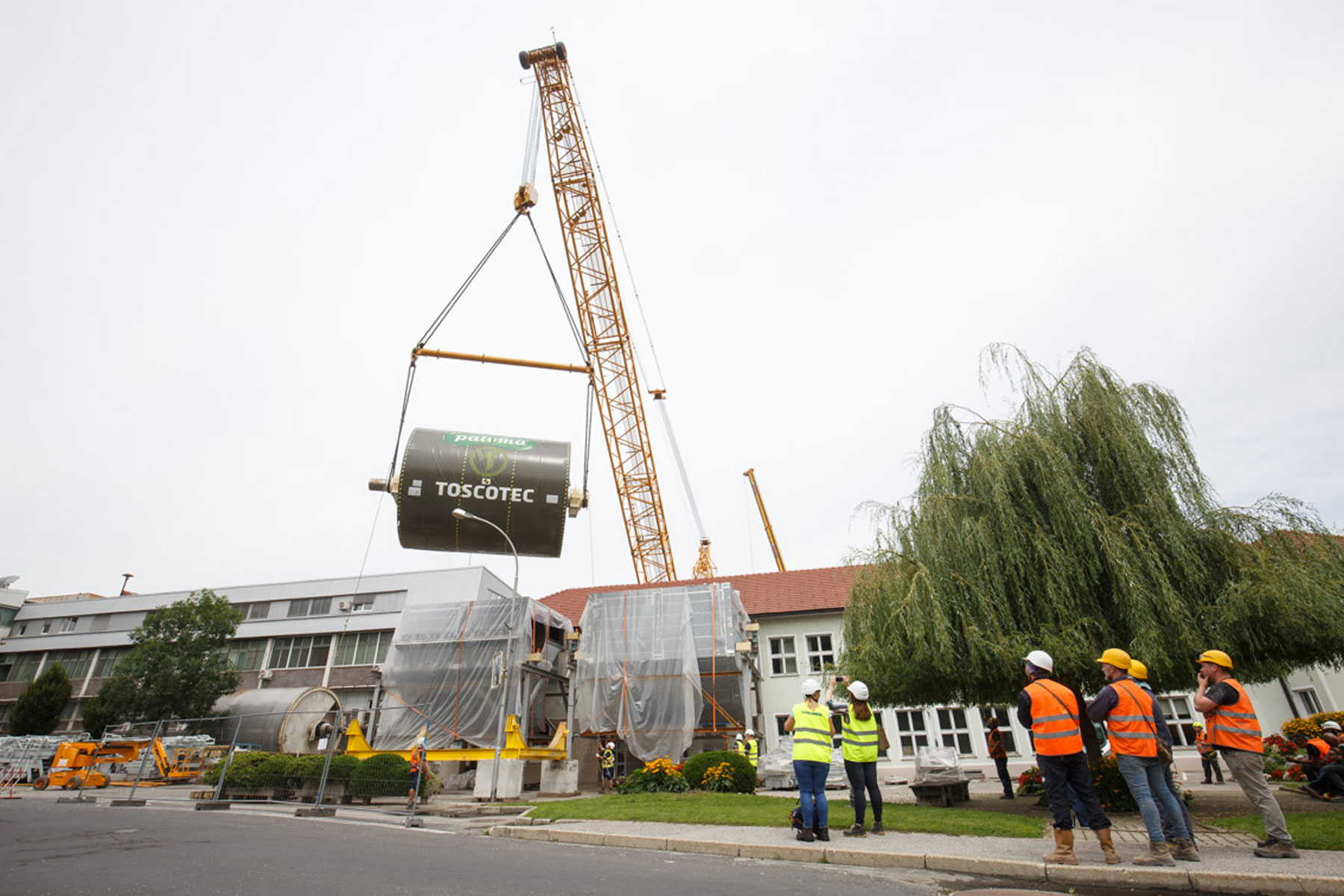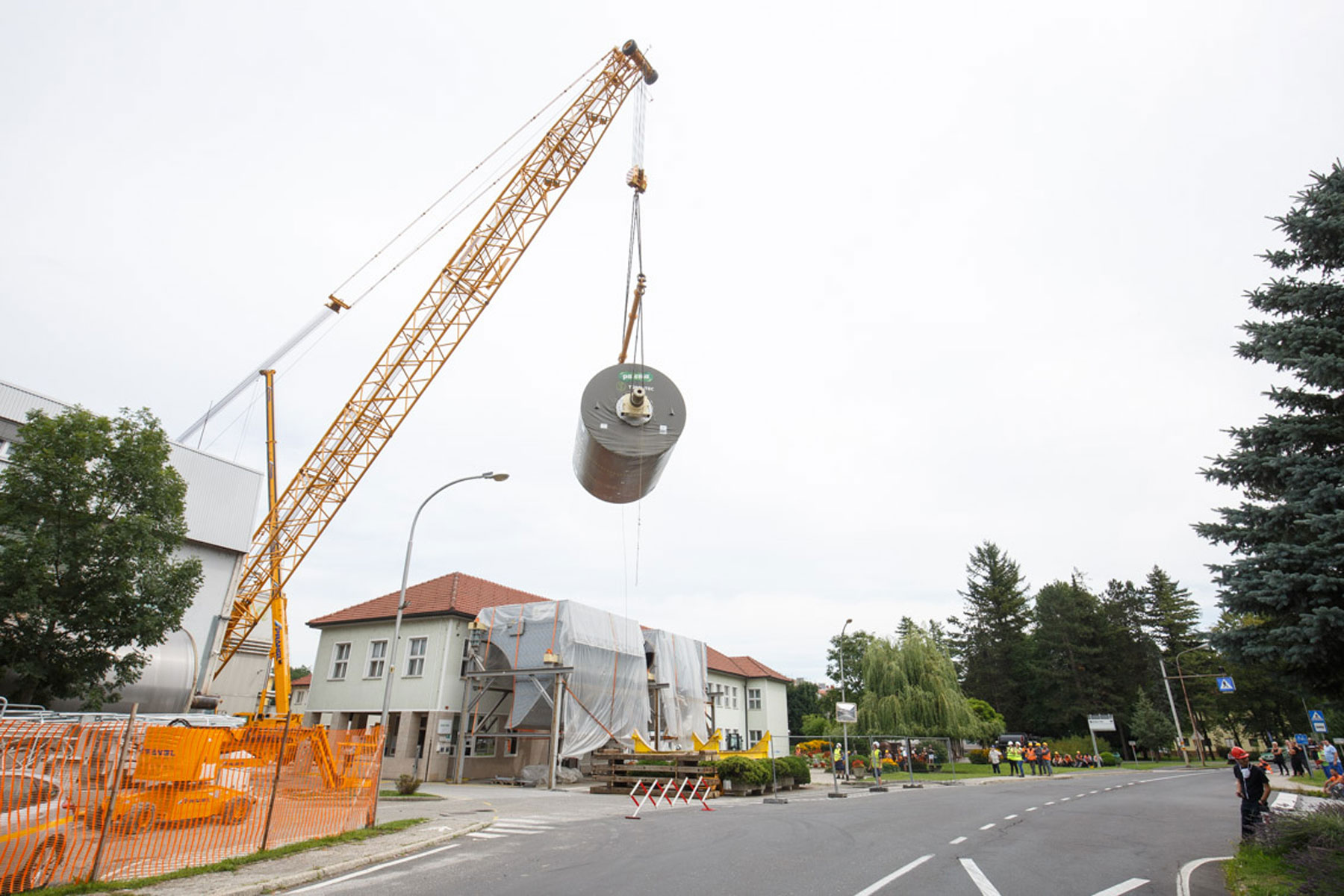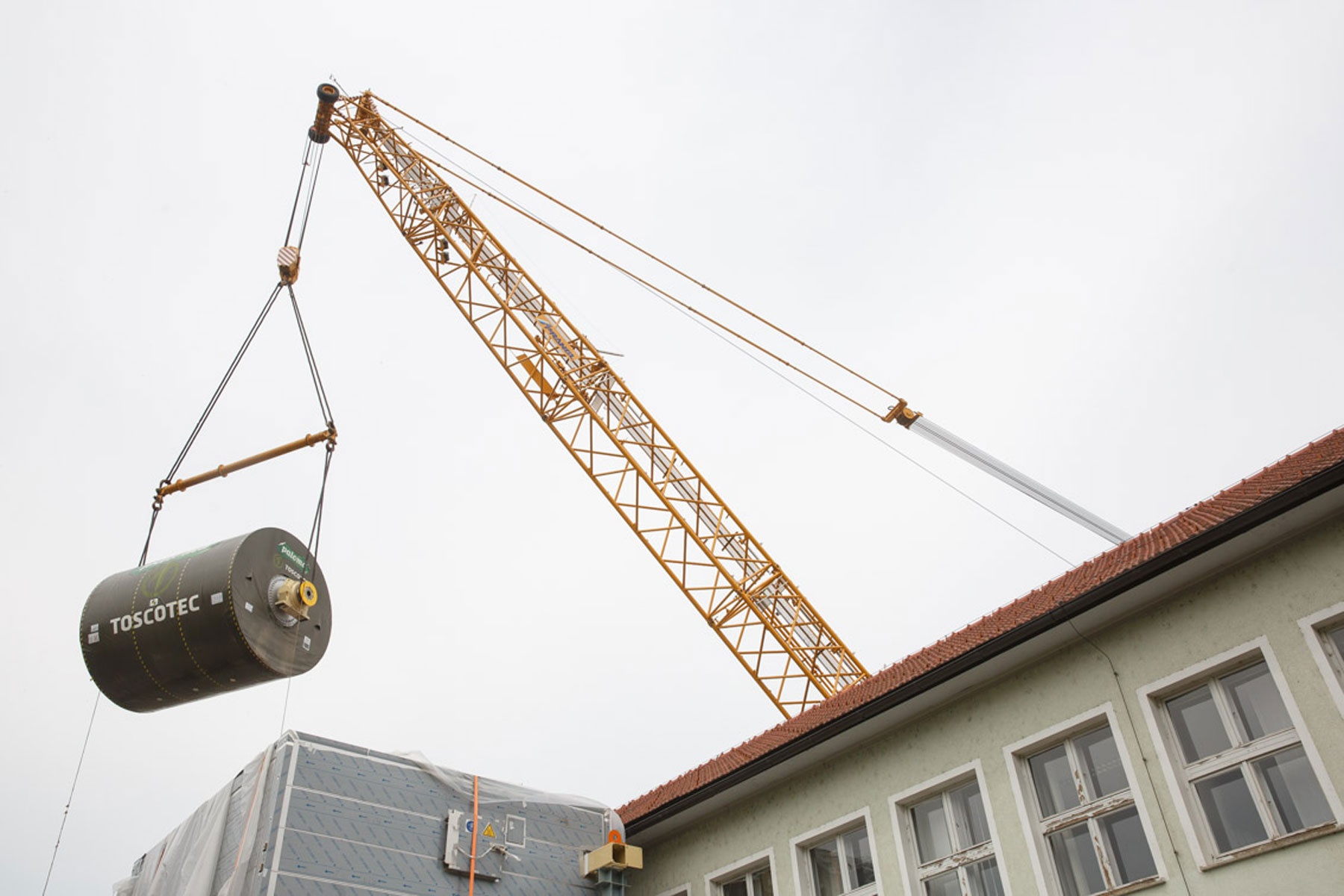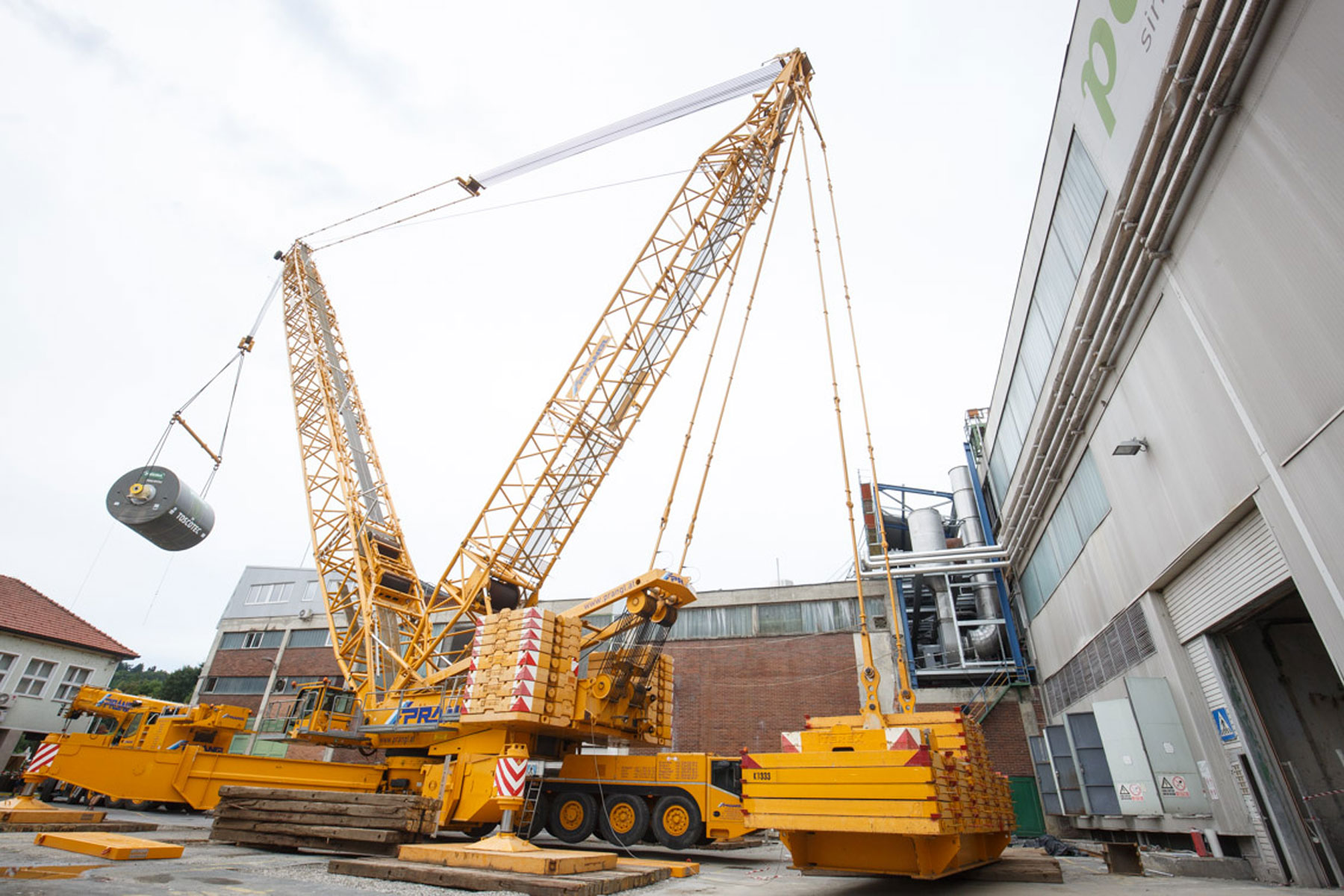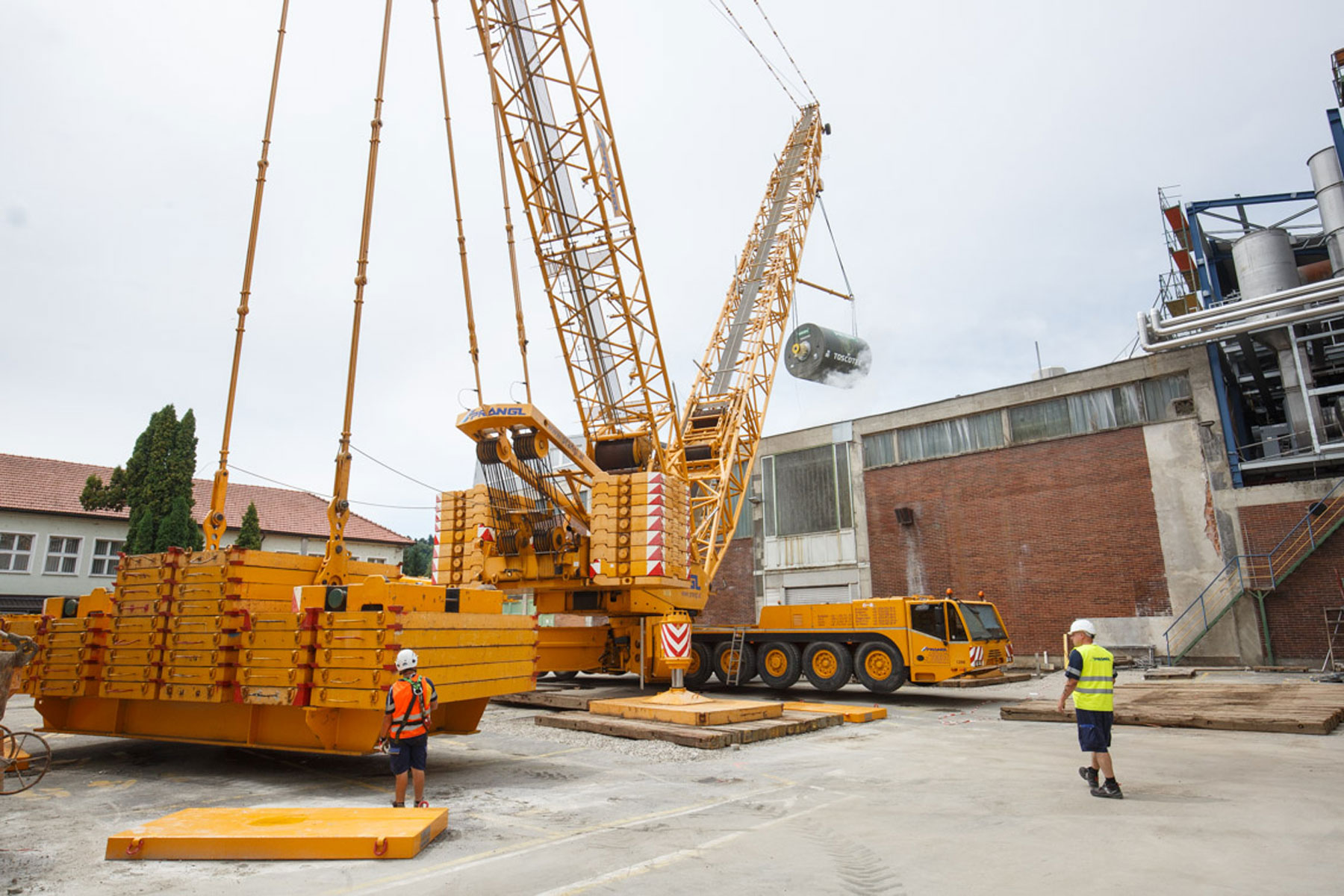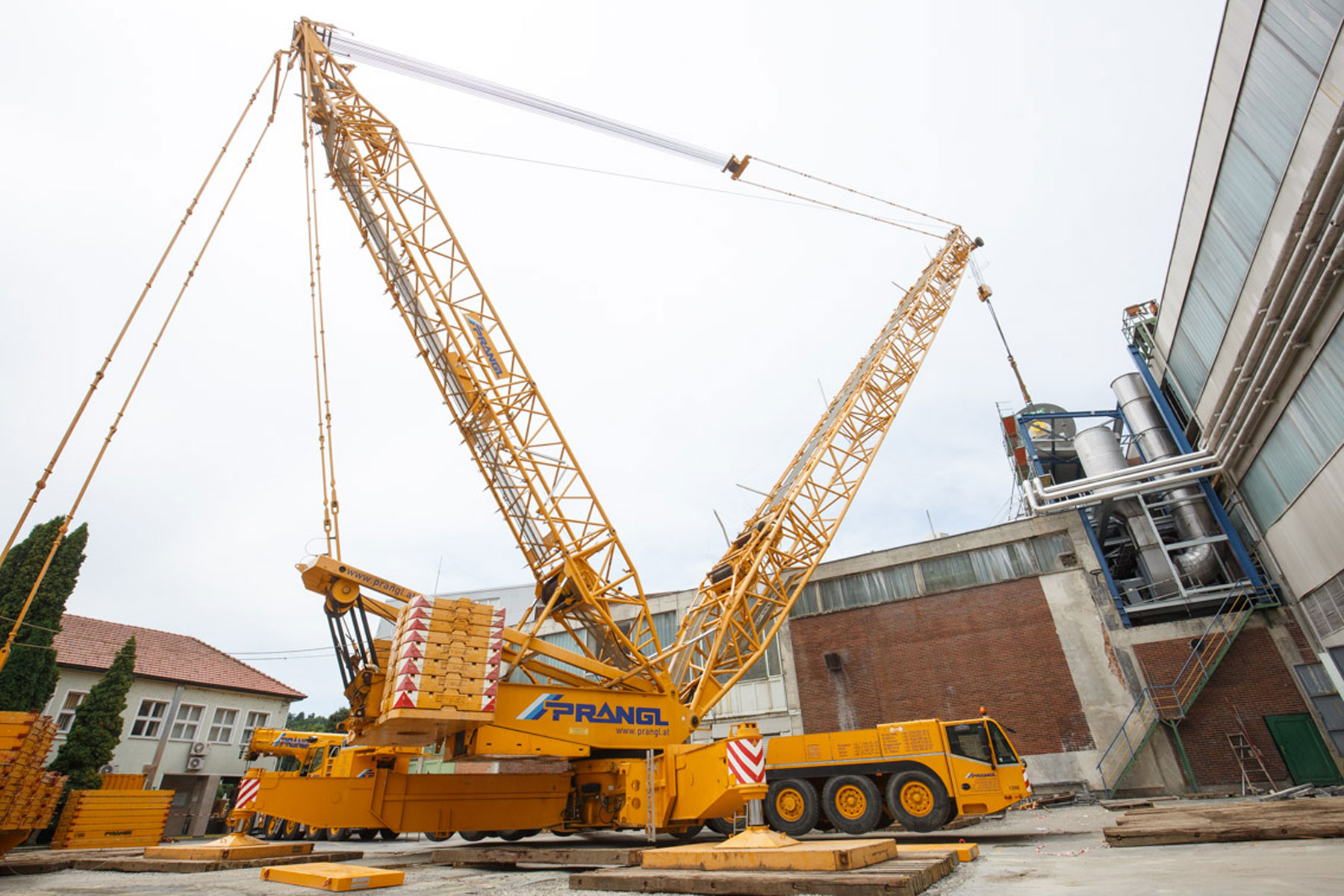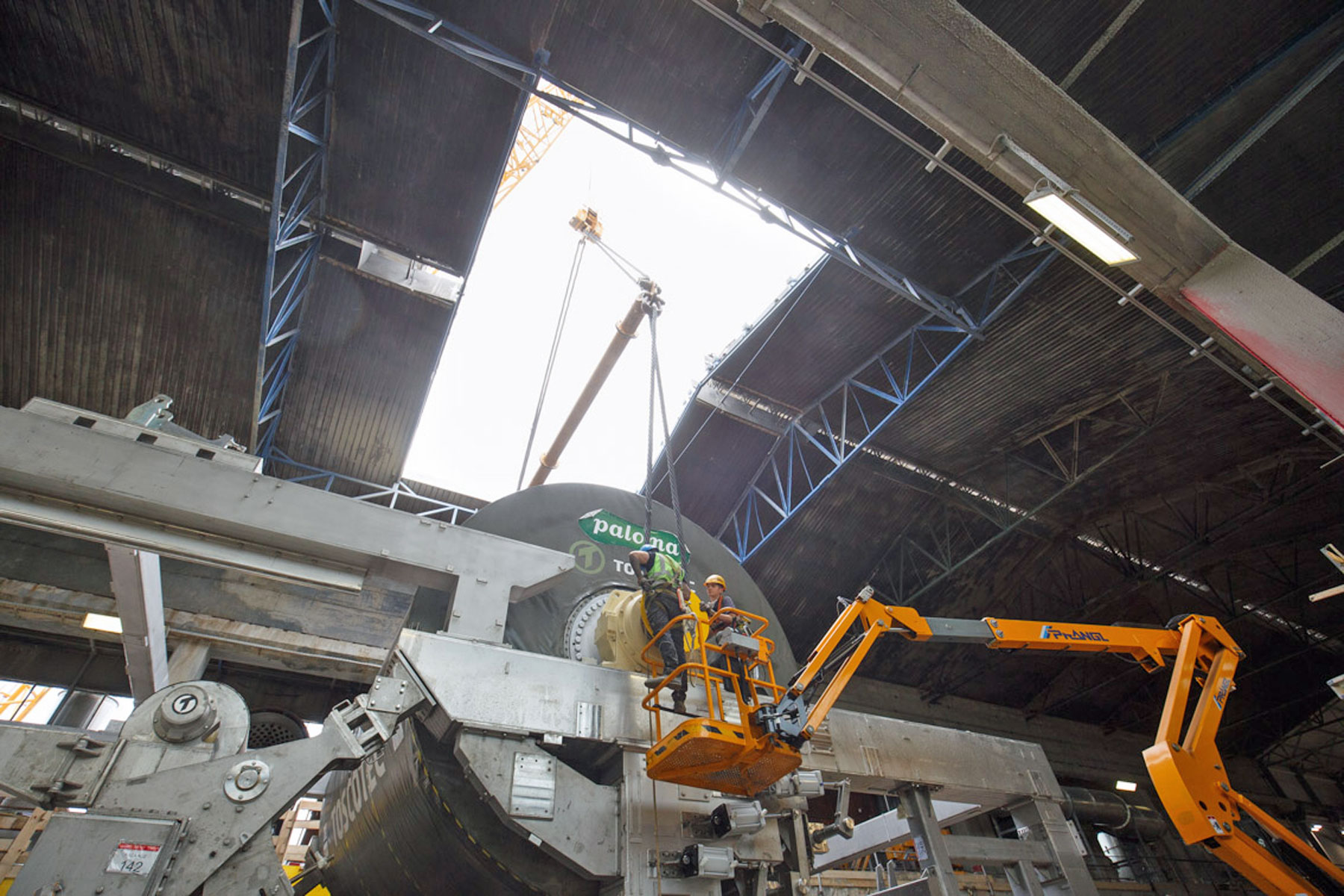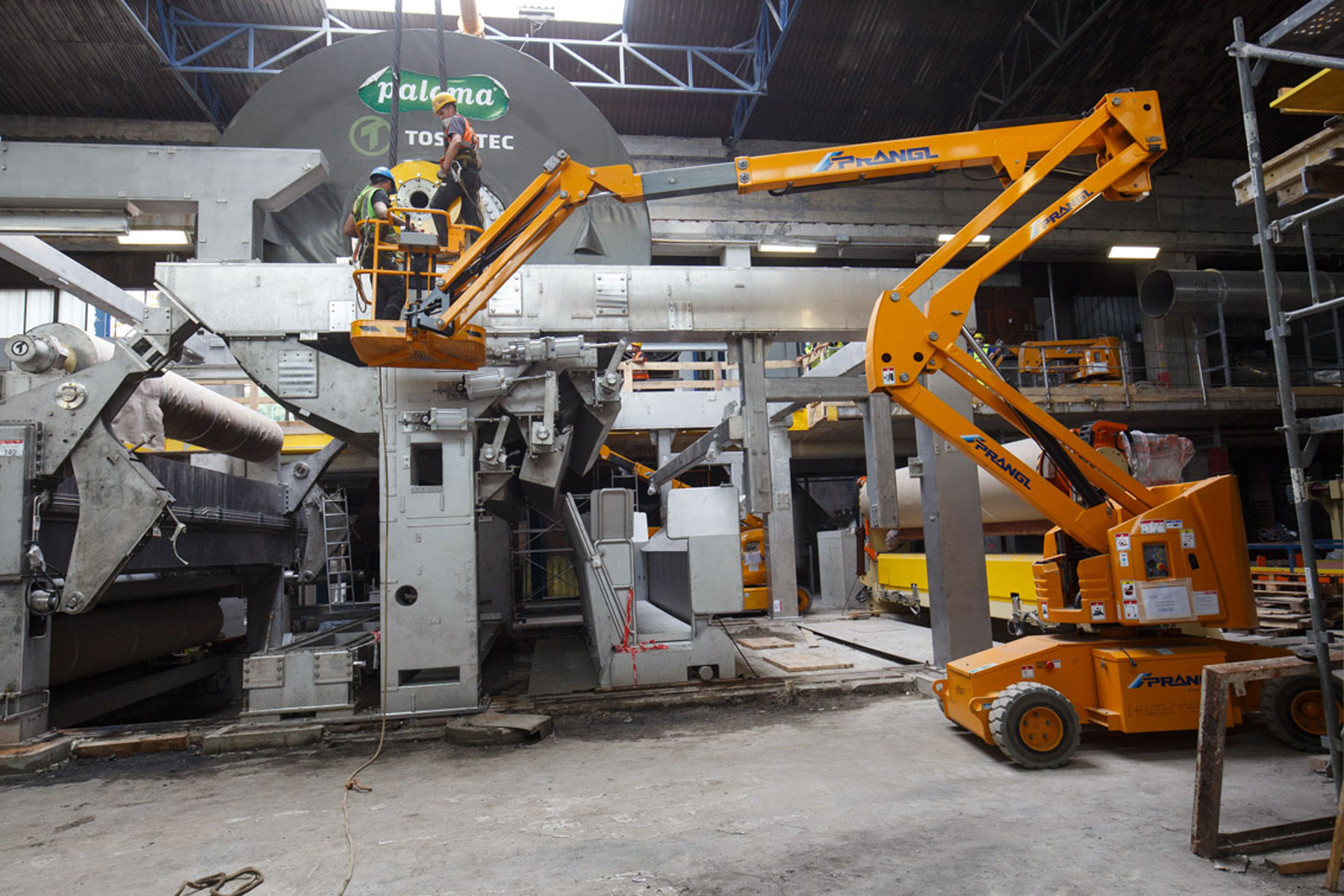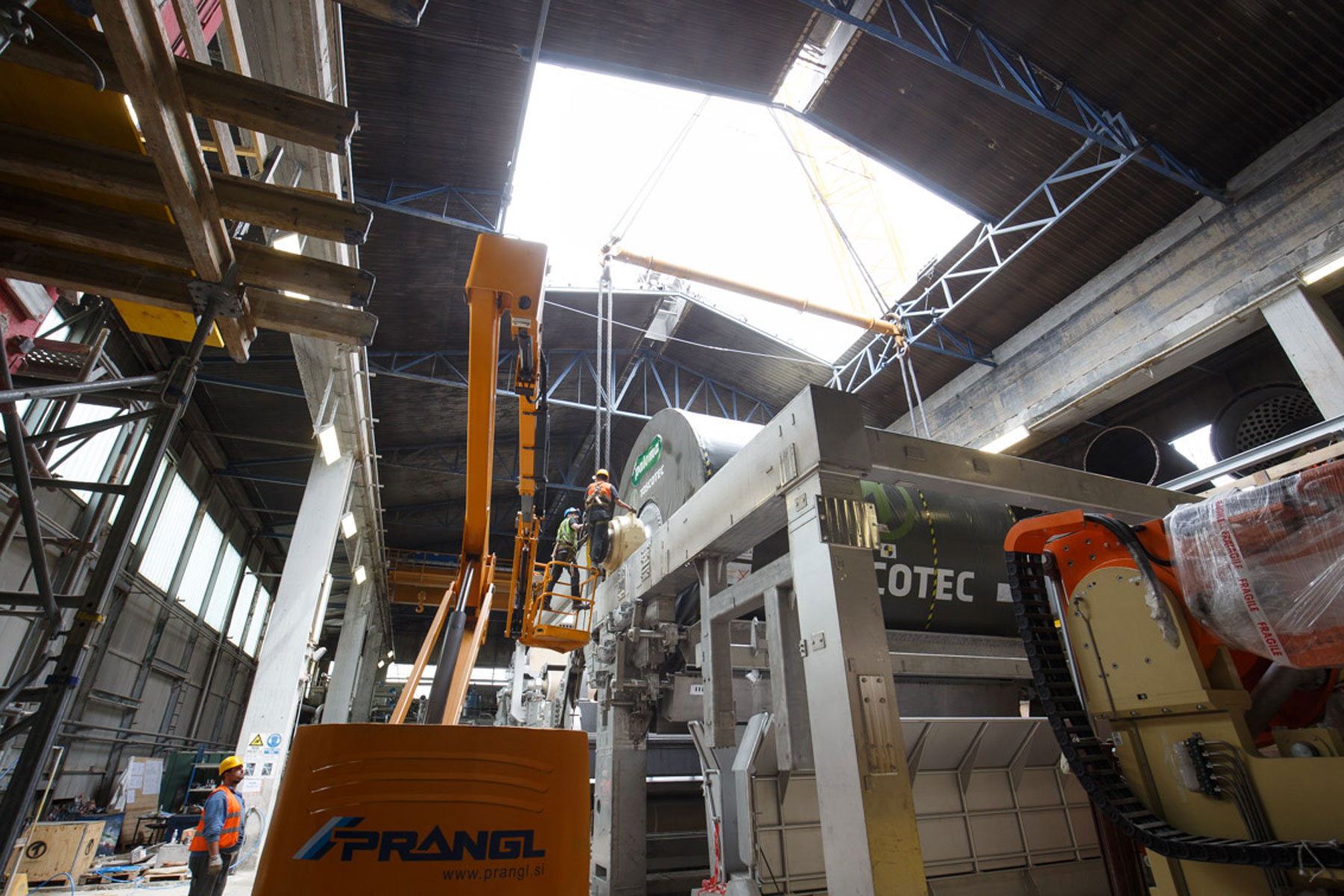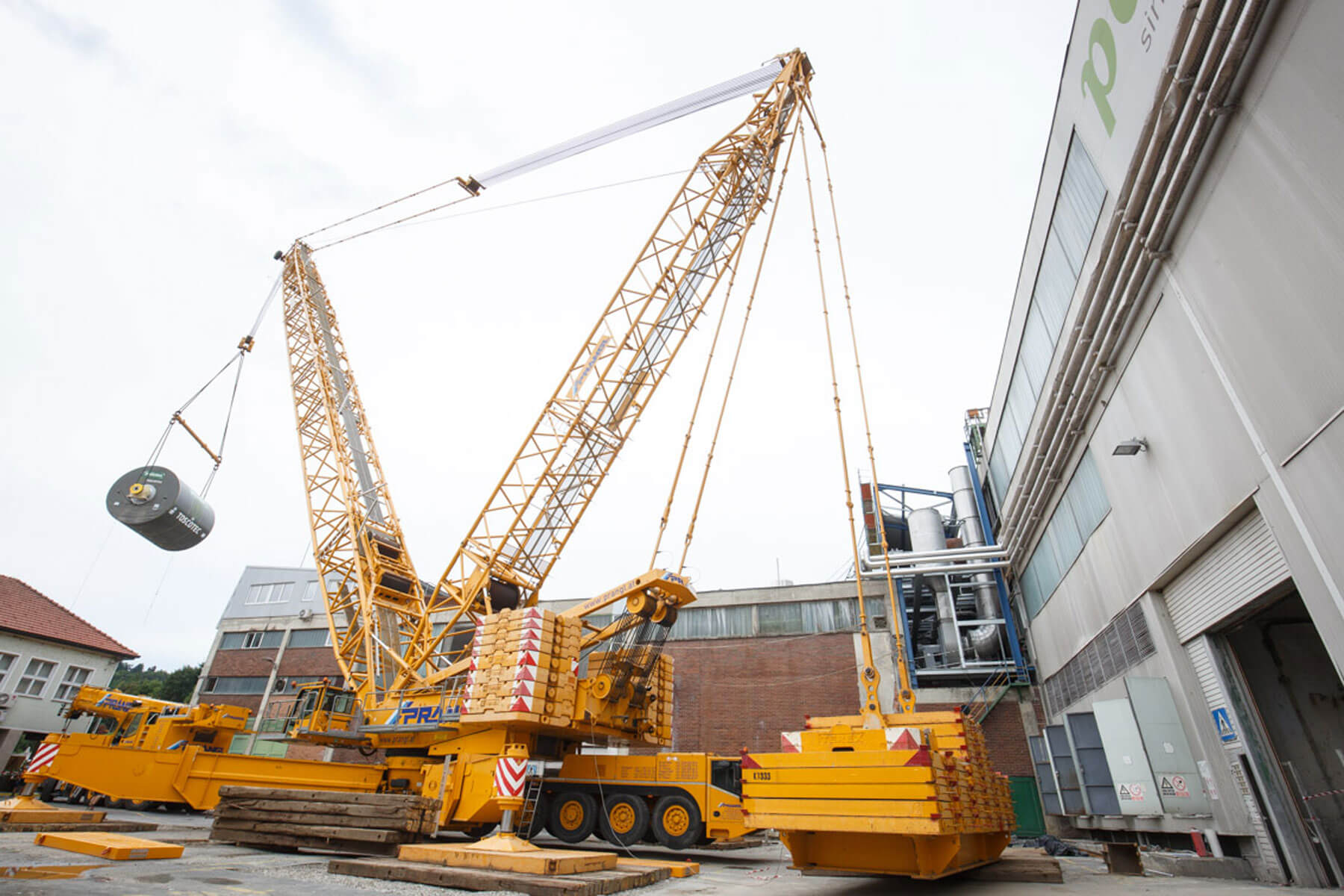 The challenge
Lifting an industrial container
The market leader for sanitary paper in South-Eastern Europe wants to further expand its position and is therefore investing in a completely new production line. This will be used to produce high-quality toilet paper, kitchen towels and paper towel rolls in the future.
Part of this investment programme was the replacement of an old 130-tonne Yankee with a state-of-the-art 103-tonne industrial container.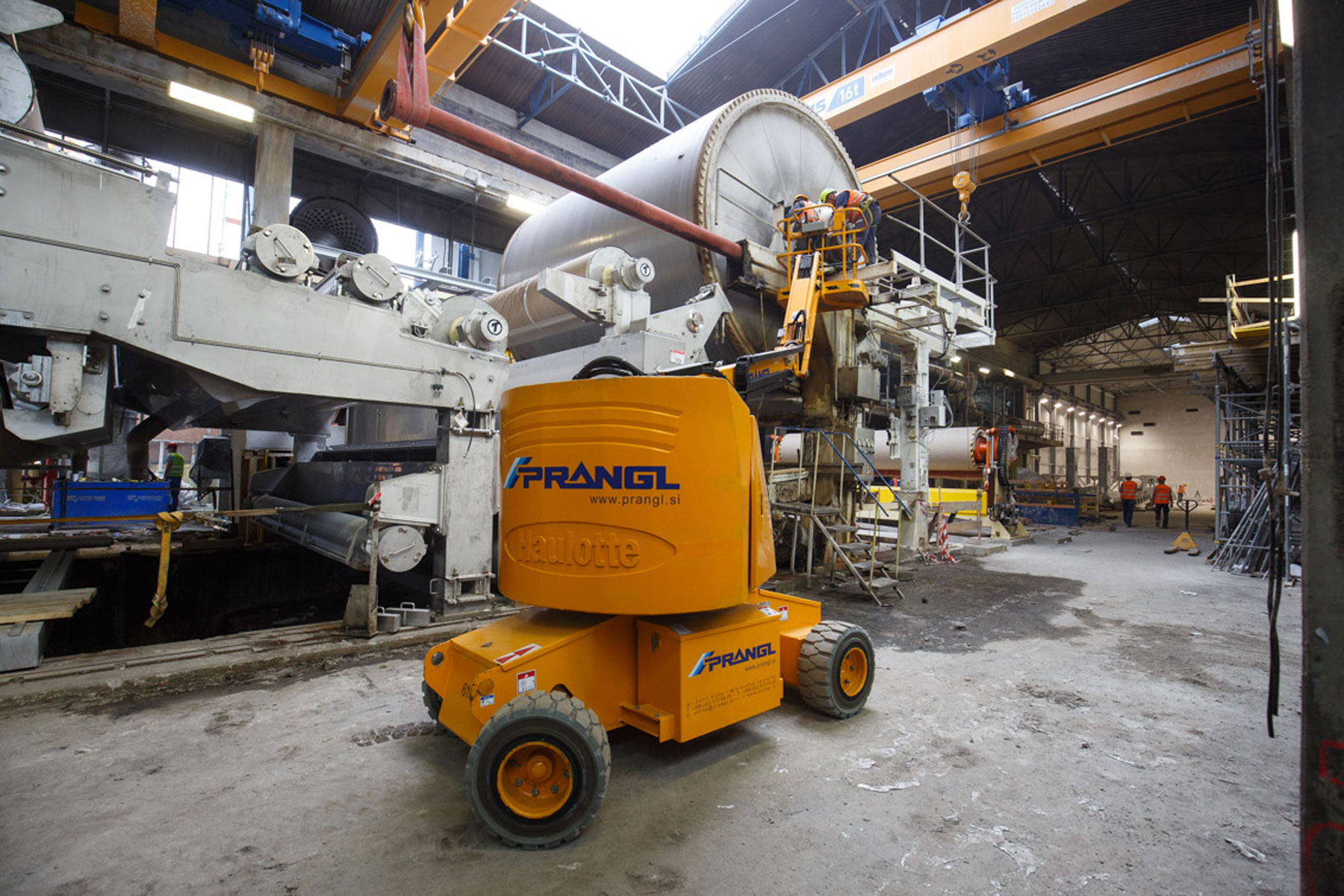 600-tonne lattice boom crane in use
Due to the limited space available at the almost 150-year-old production site, very special engineering was required: The Prangl team decided that a 600-tonne lattice boom crane was the best technical solution thanks to its enormous horizontal reach of 43 metres. With a total weight of 1,044 tonnes, the crane was placed in the middle of the narrow inner courtyard. A new 110-tonne telescopic crane was also needed to erect the yellow giant. Thanks to the good cooperation between the Slovenian and Austrian Prangl teams, the assembly was carried out without any problems.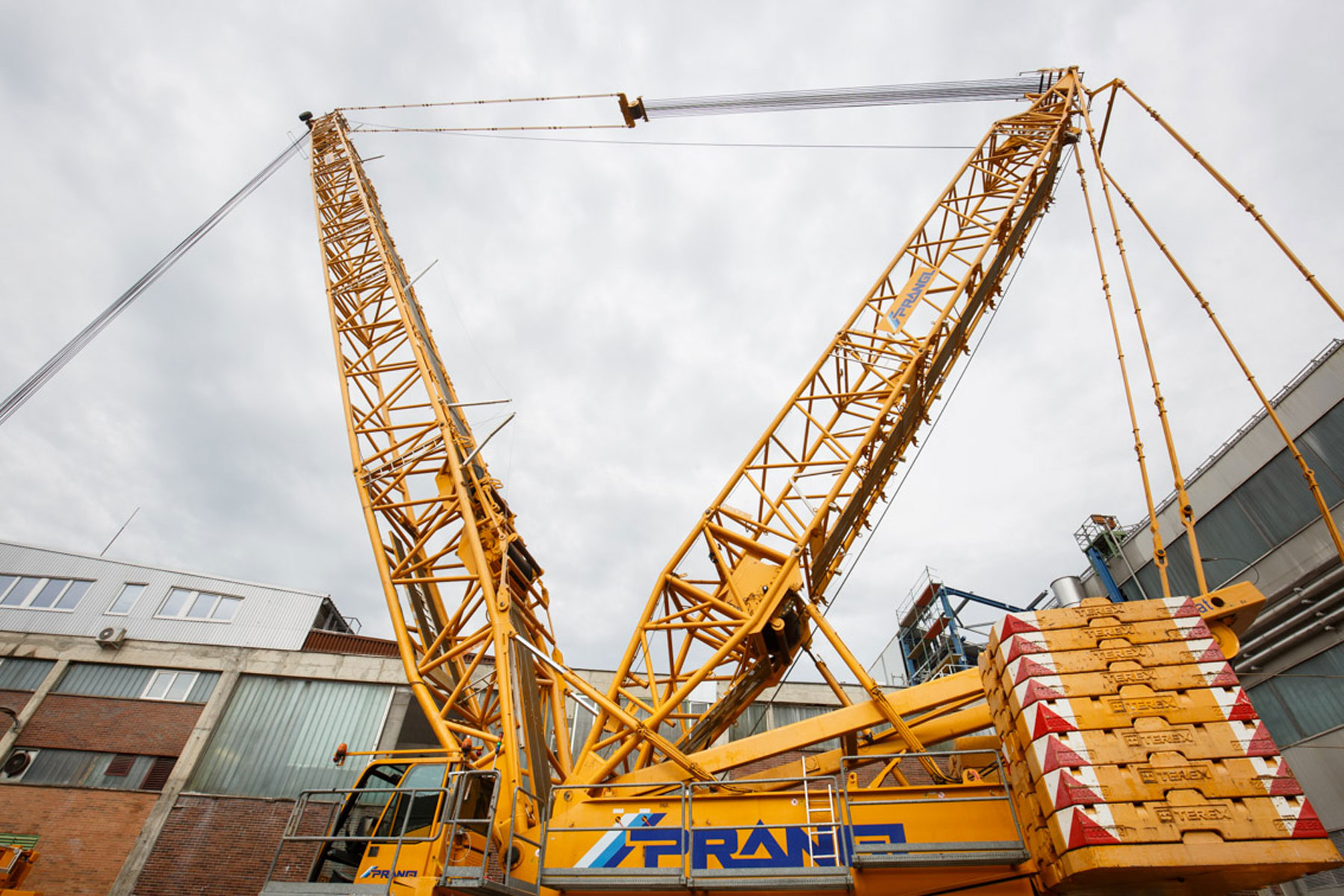 Comprehensive support by Prangl
Prangl is known internationally as a full-service supplier. Therefore, the customer ordered all of the additional equipment for assembly to be provided by the yellow specialist. In addition to the two mobile cranes, there were also five forklift trucks, a telehandler, five articulating boom lifts and five scissor lifts on site. This comprehensive support ensured that all the necessary prerequisites for successfully lifting out and lowering in were in place.