December 2015
FIS World Cup
As the year drew to a close, the Ladies' Ski World Cup made a guest appearance in Lienz with giant slalom and slalom events, and Prangl was on the scene.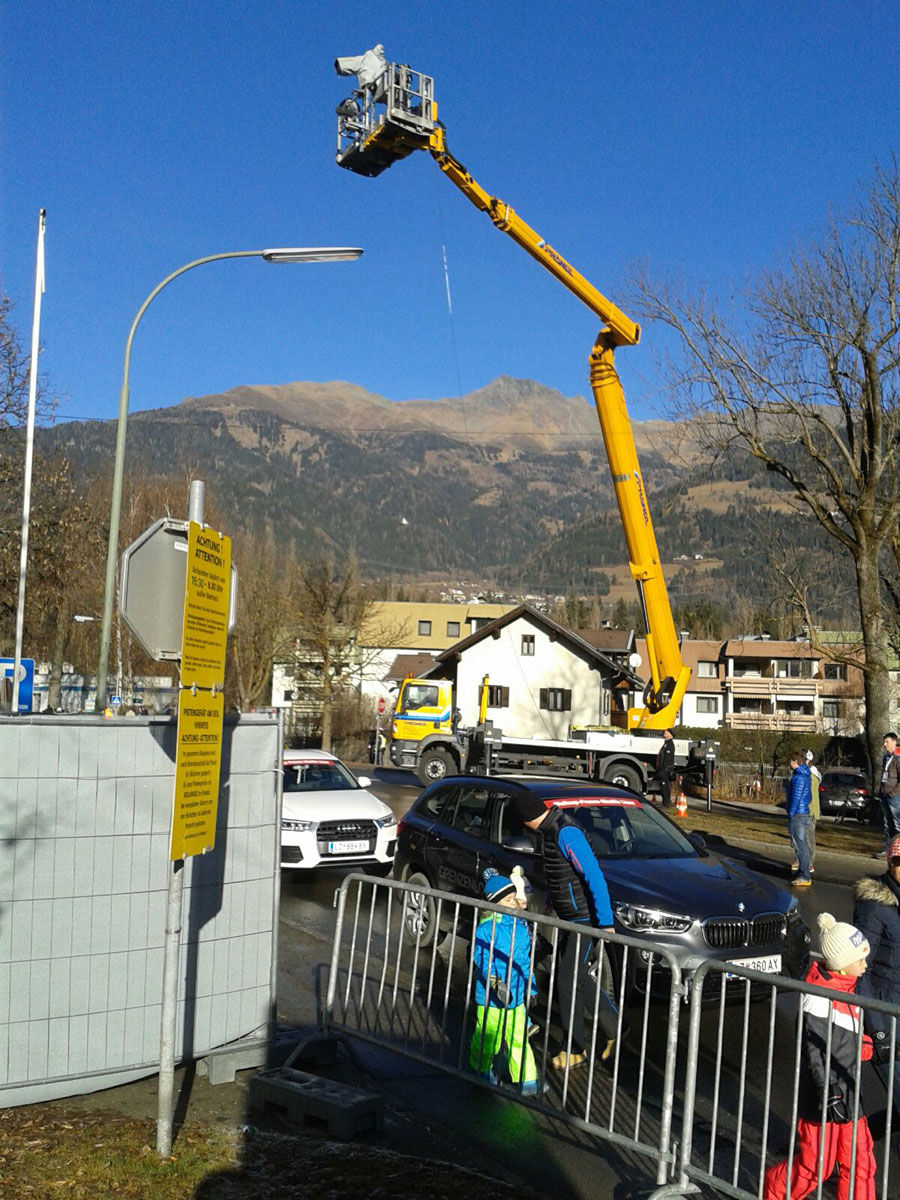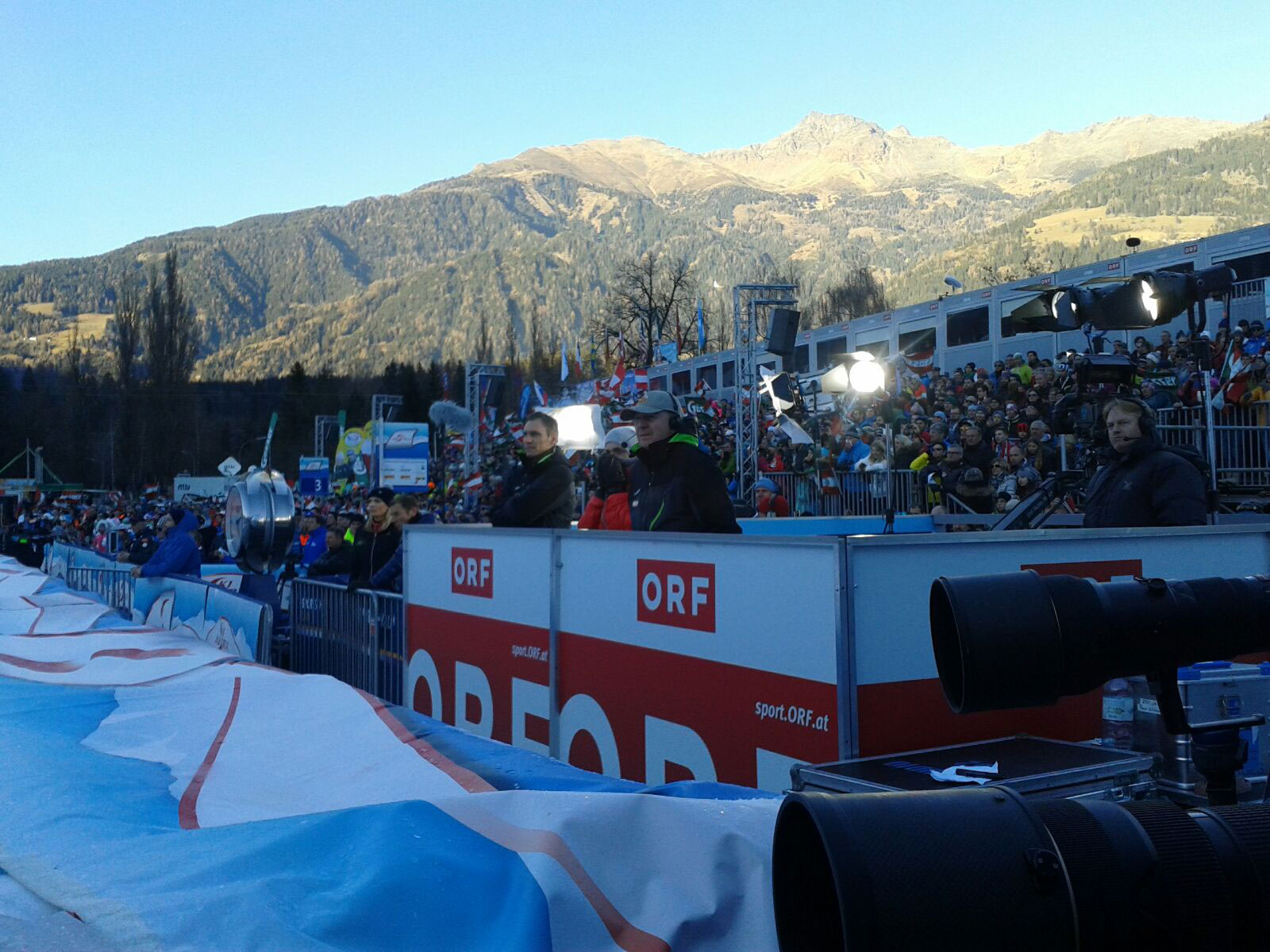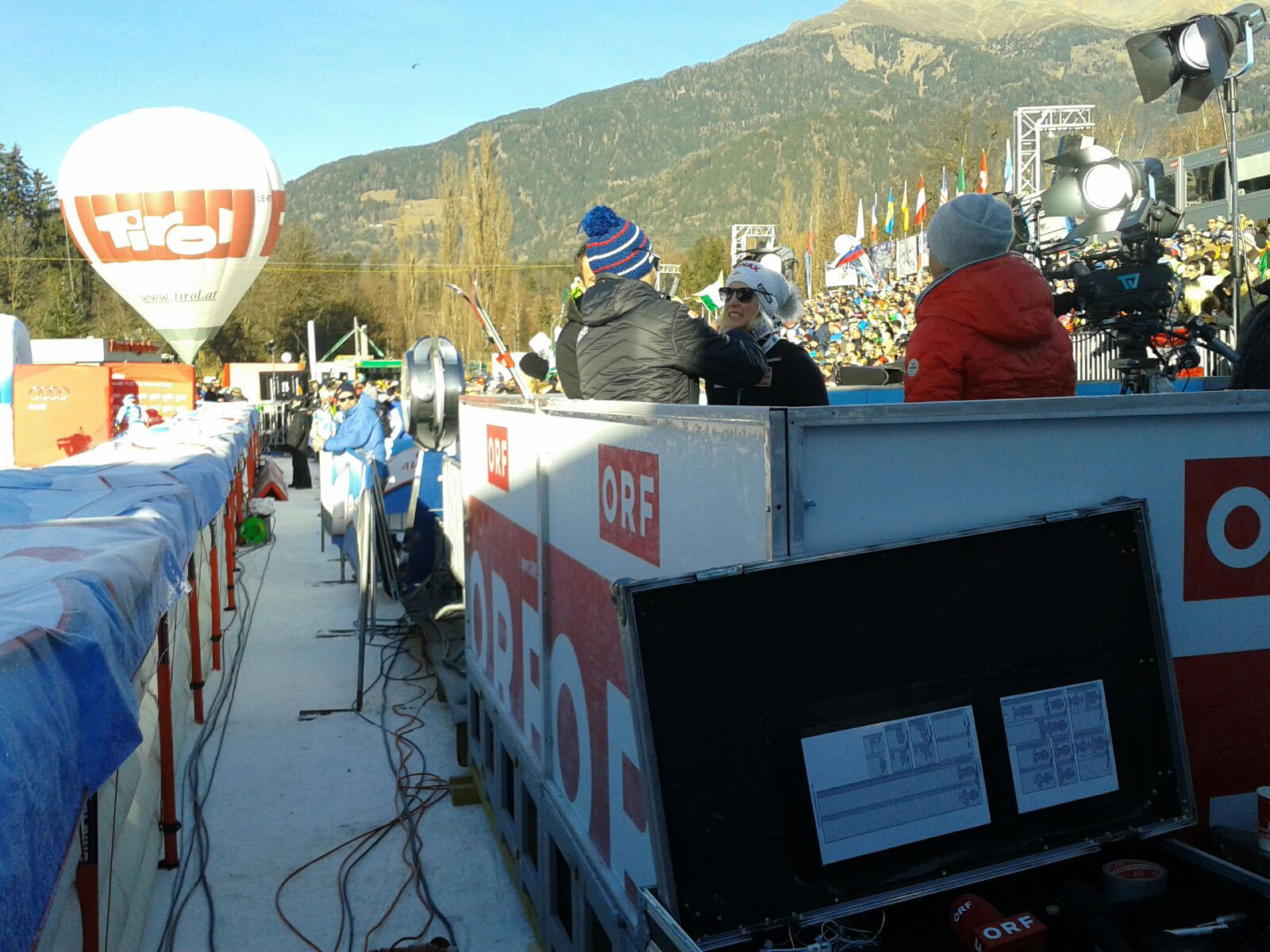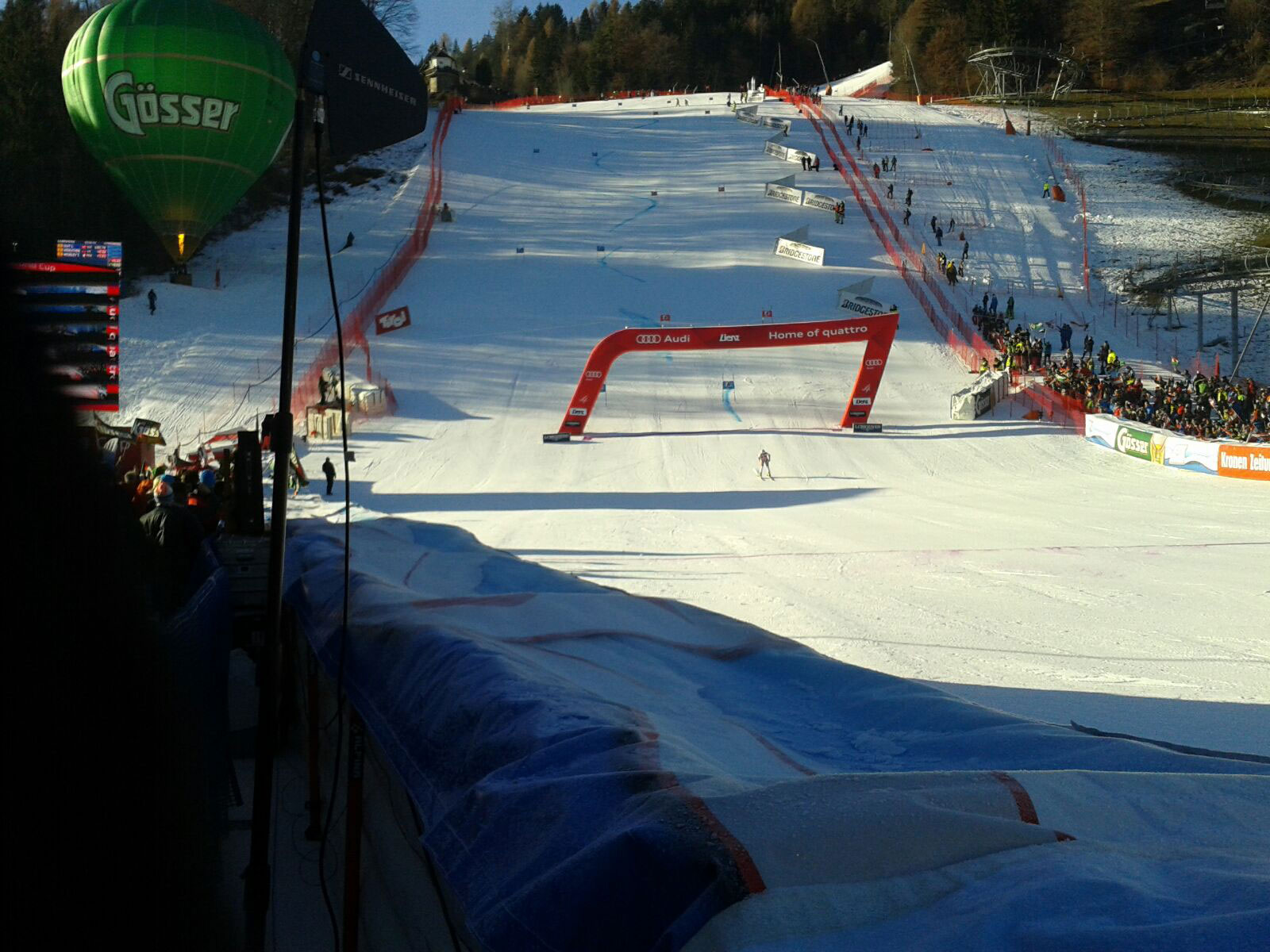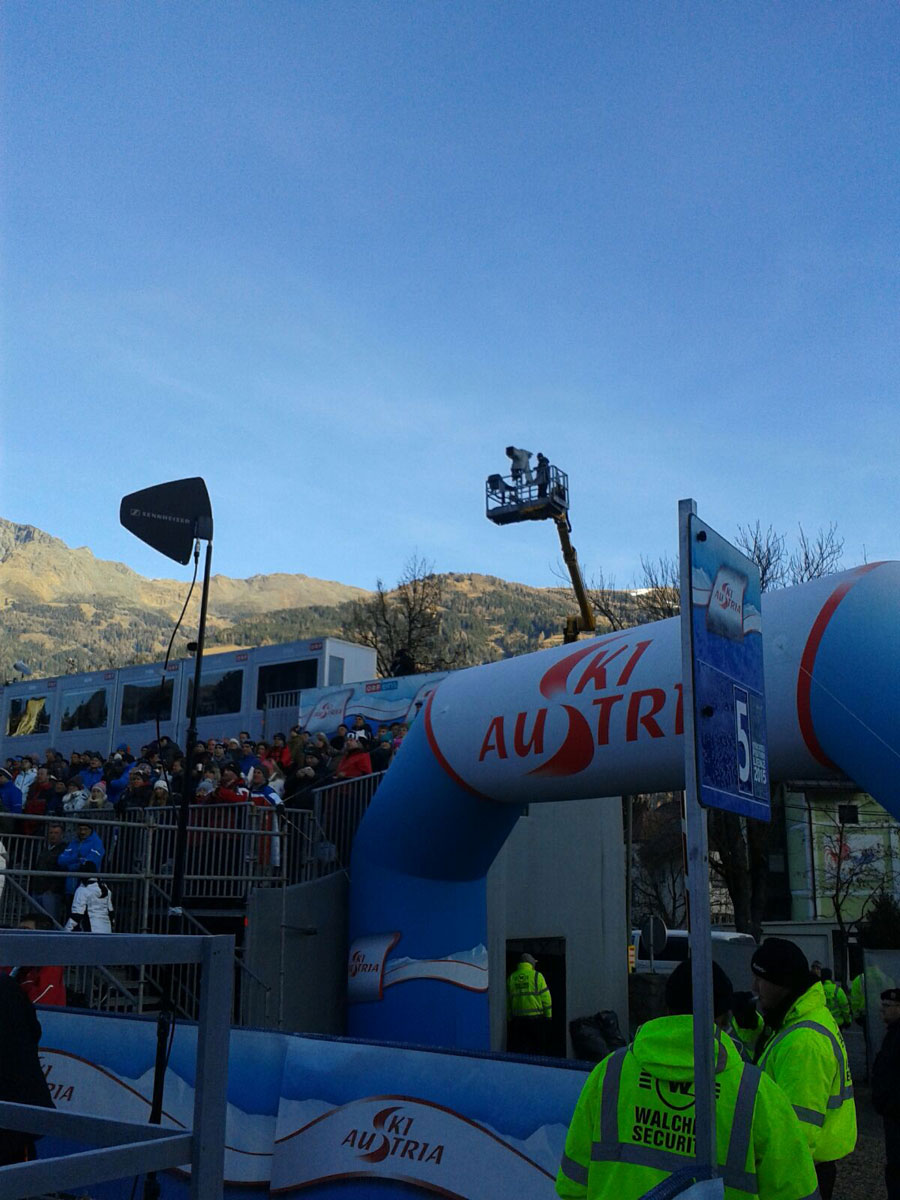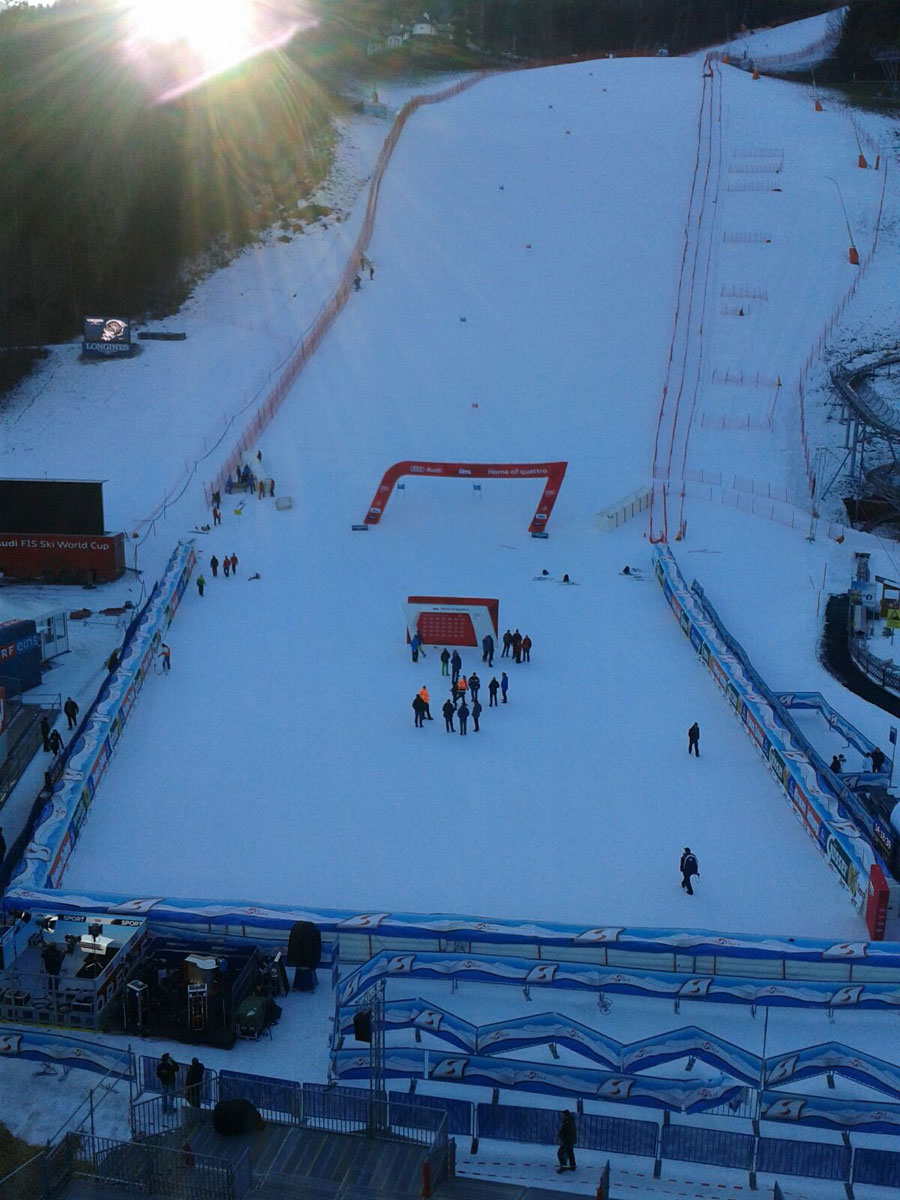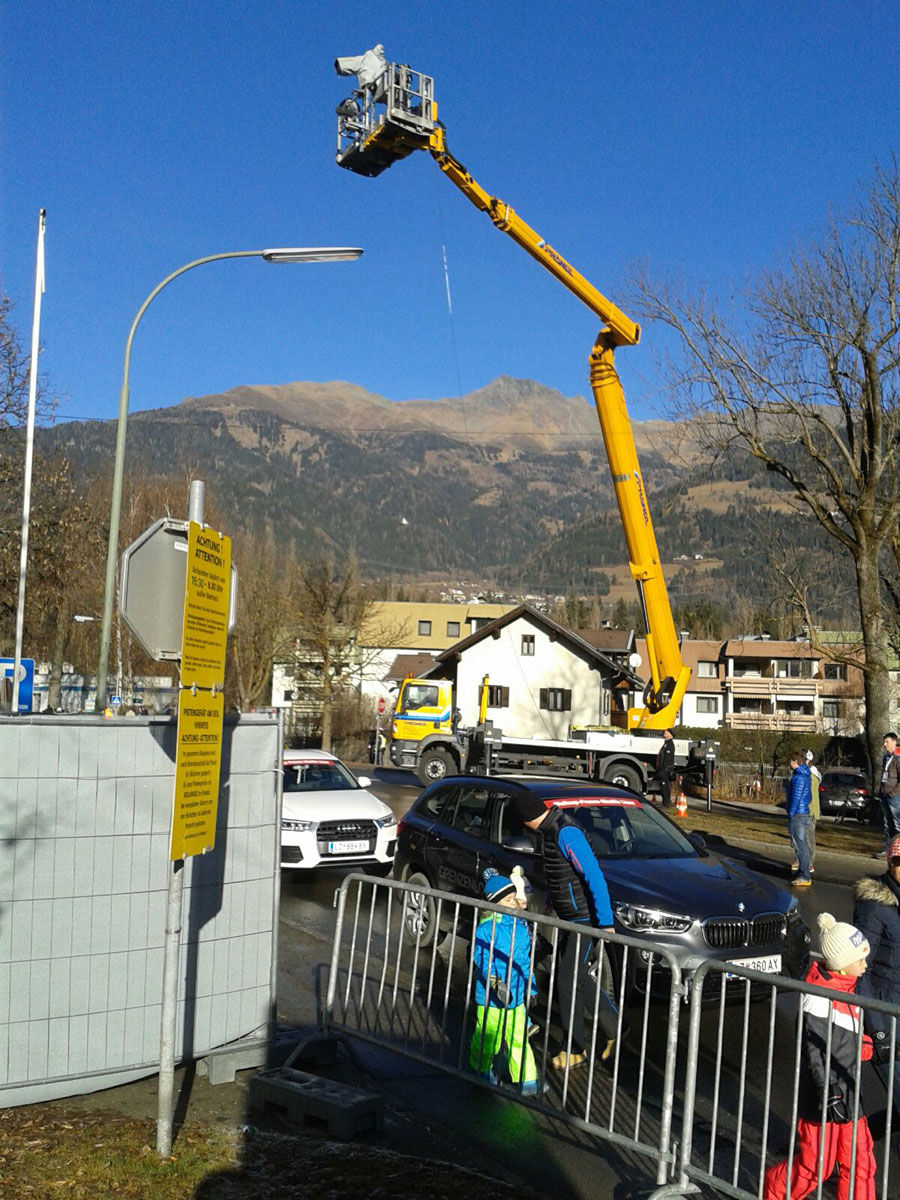 The challenge
Dedication through regular cooperation
It was already the tenth time the Ski World Cup circus had made a stop in East Tyrol. The team from Prangl shared in the responsibility for the great TV coverage that viewers received in their homes. Thanks to a longstanding partnership, ORF once more relied on equipment from Prangl.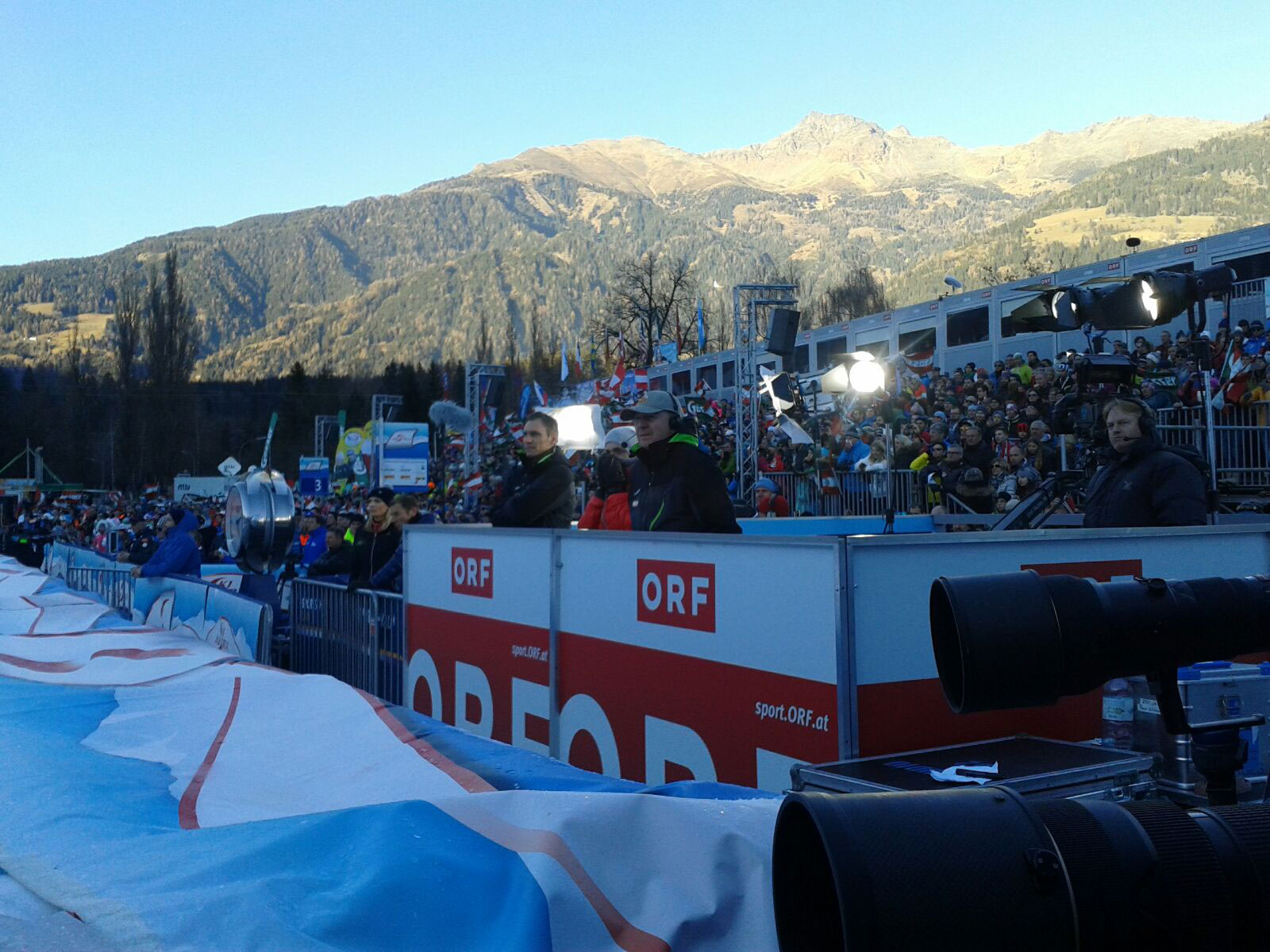 Ski spectacle in Lienz
Two years ago – thanks to the victories of Anna Fenninger and Marlies Schild – the races on the Schlossberg in Lienz turned out to be a triumph for Austria. This time too brought the hope of wins for the "home team" by having the world's best women skiers run a giant slalom and slalom course for World Cup points. Unfortunately in 2015 the Austrian ladies failed to earn podium places. Despite this the jubilee event was a complete success. It was also thanks to Prangl that ski fans were able to watch this spectacle from the comfort of their own homes.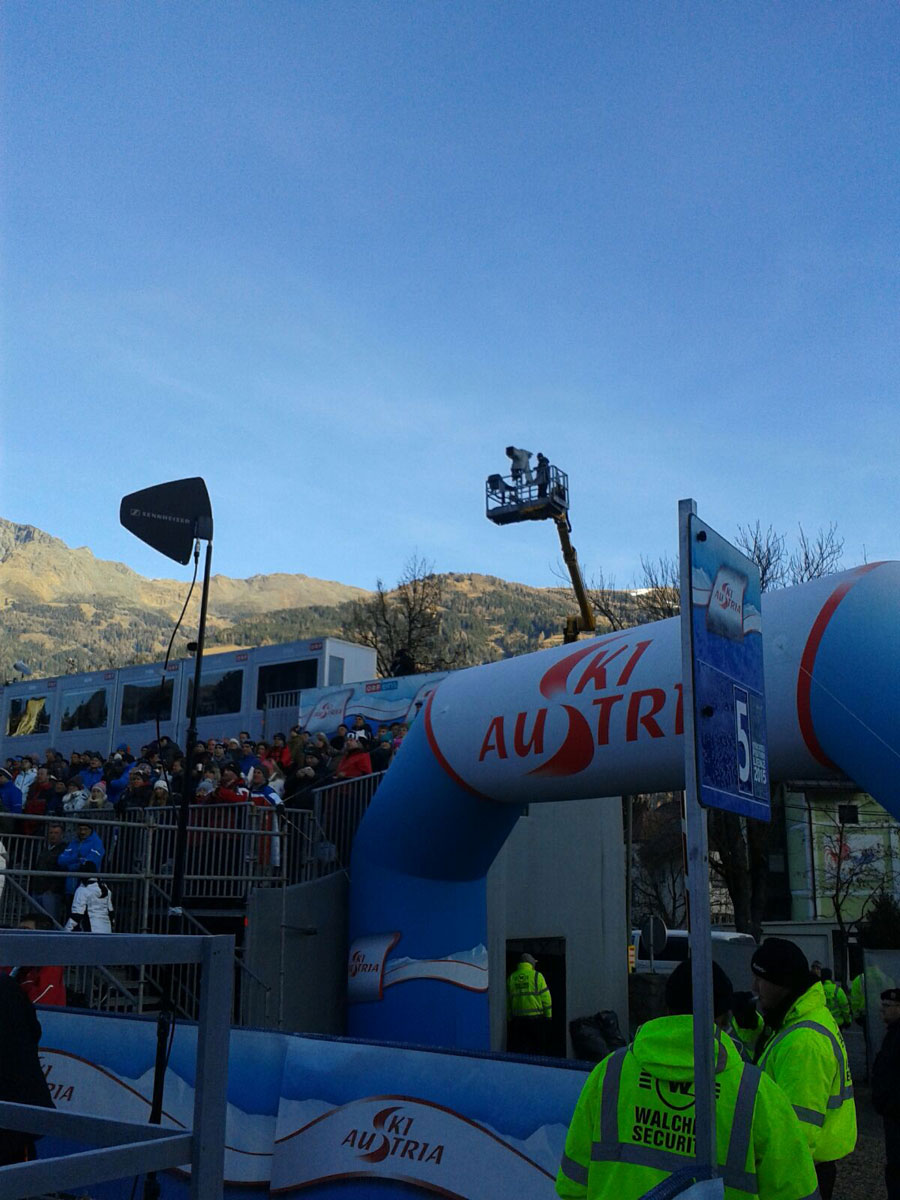 Truck-mounted work platform as a camera platform
A 46 metre truck-mounted work platform helped to perfectly stage the finishing slope for millions of TV viewers. Due to its large area, this aerial work platform was especially well suited to solidly accommodating the whole of ORF's equipment at this dizzy height. Thanks to the work basket's articulated arm, it was also possible to reach different heights and positions. This flexibility was of enormous benefit for the range of camera positions. Prangl also offers a special bracket and extra connections for the large TV cameras.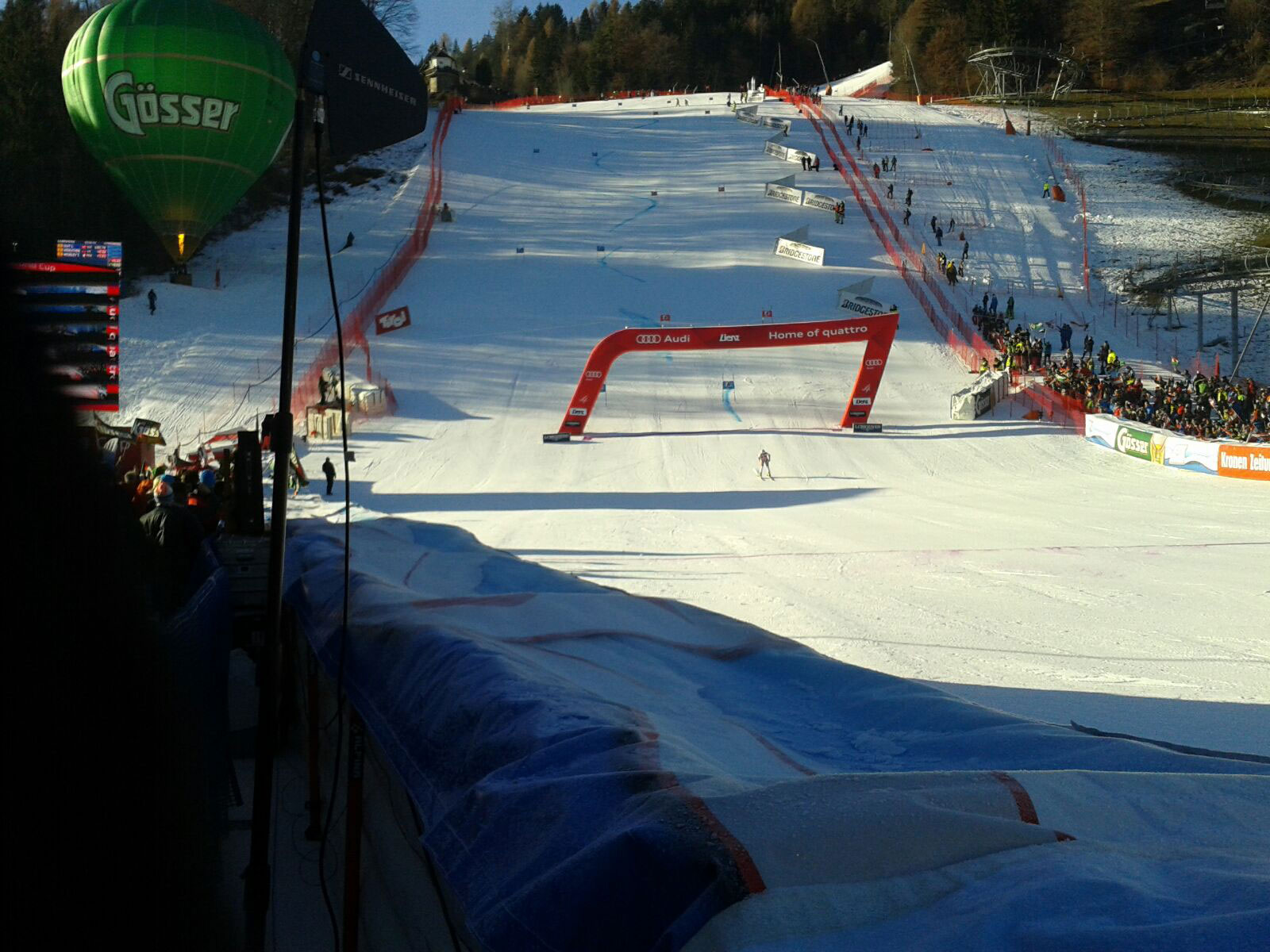 Setting the scene perfectly thanks to Prangl
However, key factors other than the technical requirements played a role in awarding the commission. Thanks to the many TV broadcasts that the two companies have undertaken together, there already exists a great spirit of partnership between the two. The experts at Prangl are well acquainted with the particulars of such high-quality television broadcasts, and are able to guarantee to the camera teams that the process will run smoothly and without any complication. This creates an atmosphere in which everyone is able to focus on their own special area of expertise, which can also be seen from ORF's impressive TV coverage.