November 2021
Christmas Tree
As has become customary, this year Prangl once again transported the Christmas tree to Vienna's Rathausplatz and erected it in the square.
Date:
28.10.2021 – 03.11.2021
Sales:
Ewald Samer
Christoph Farkas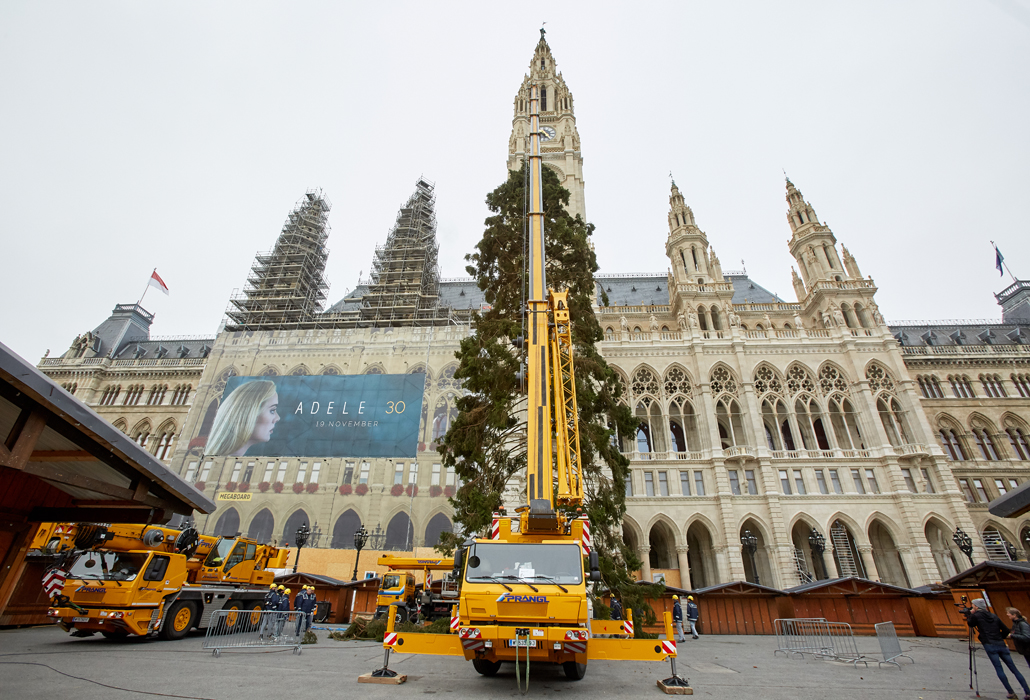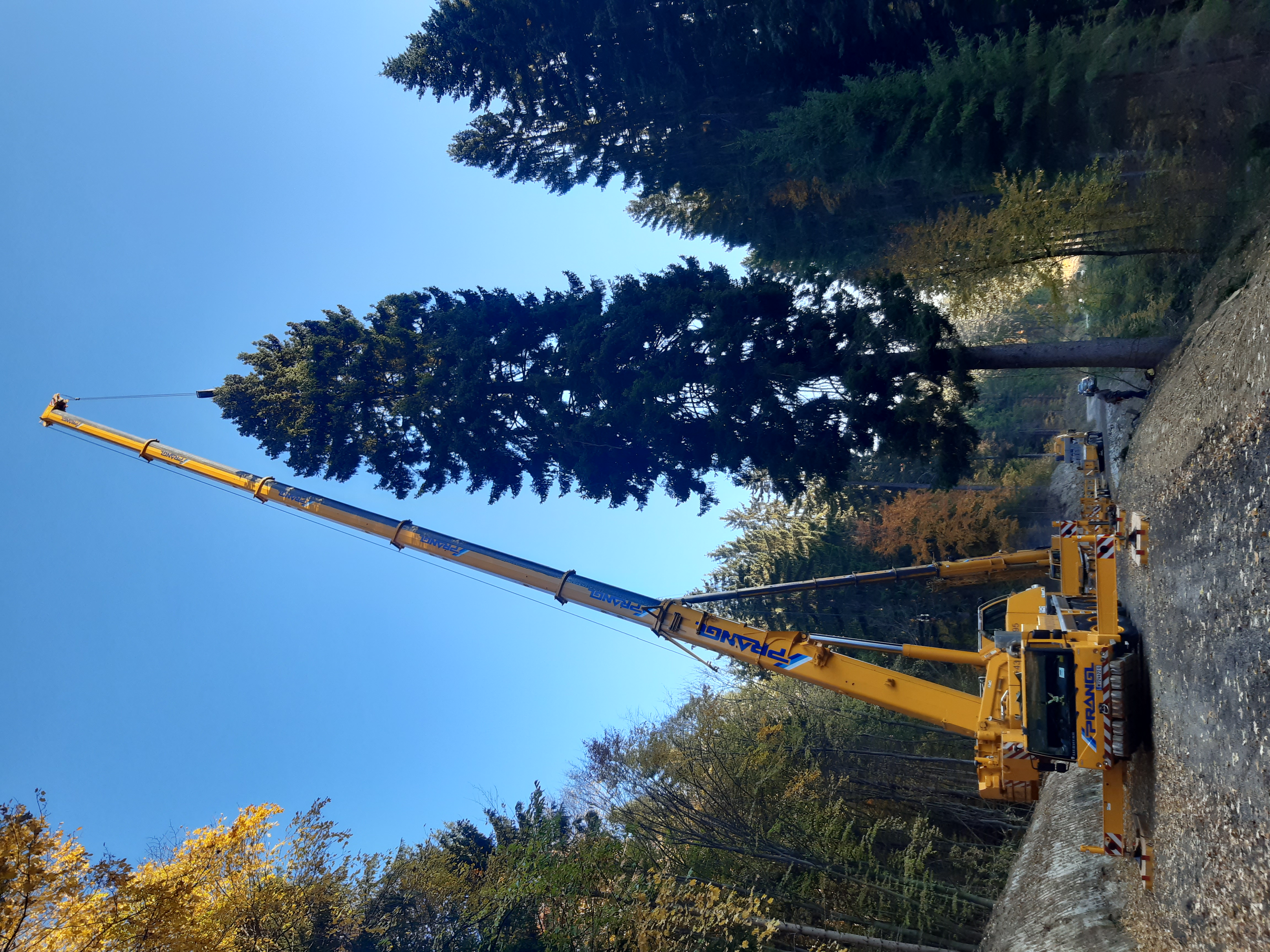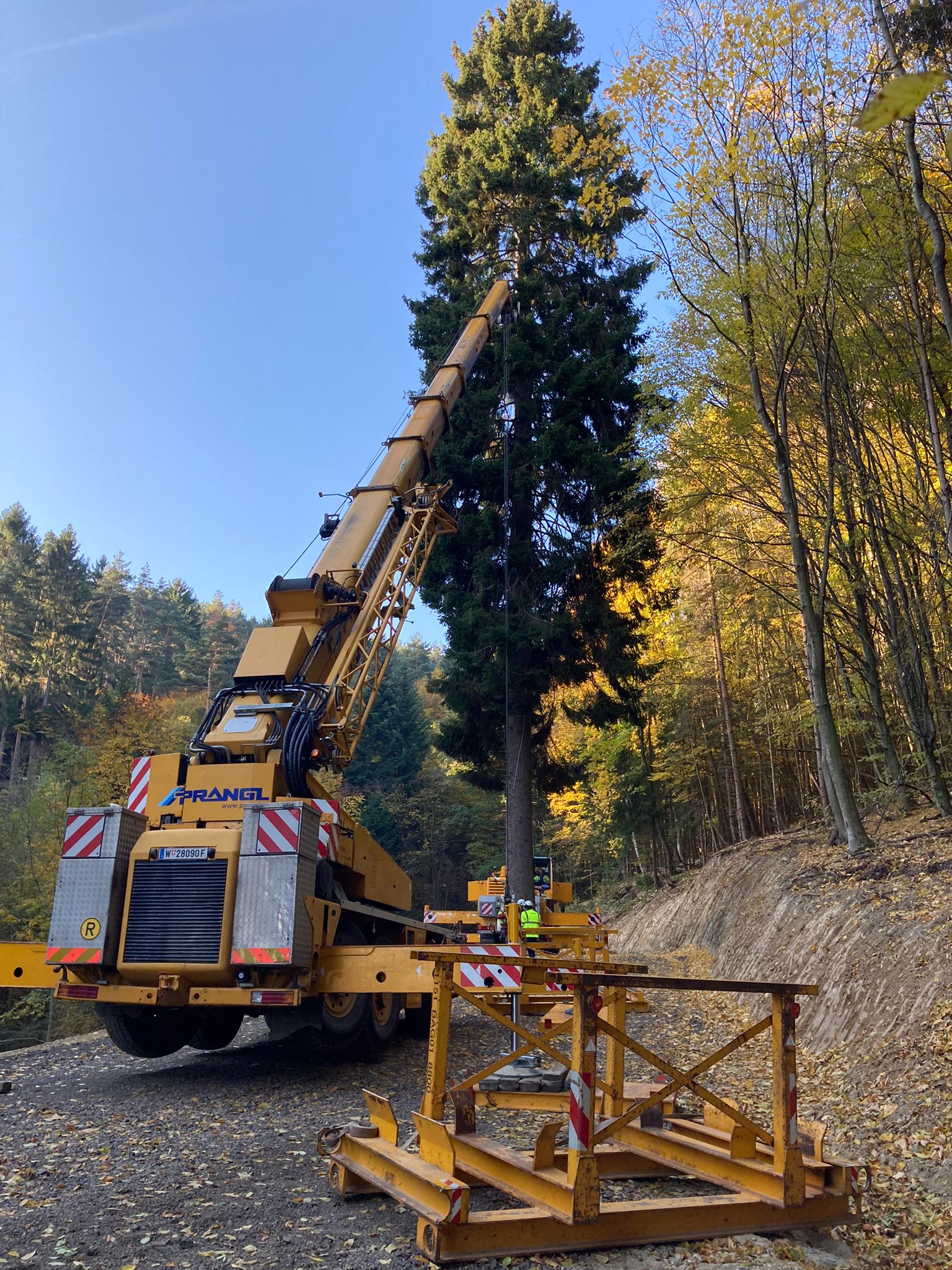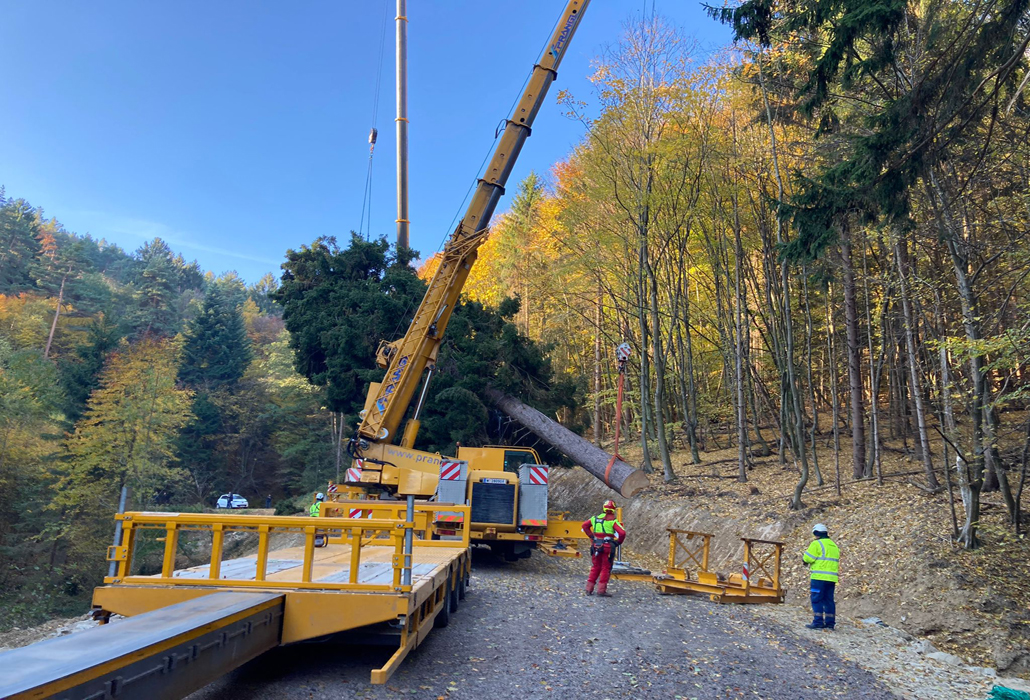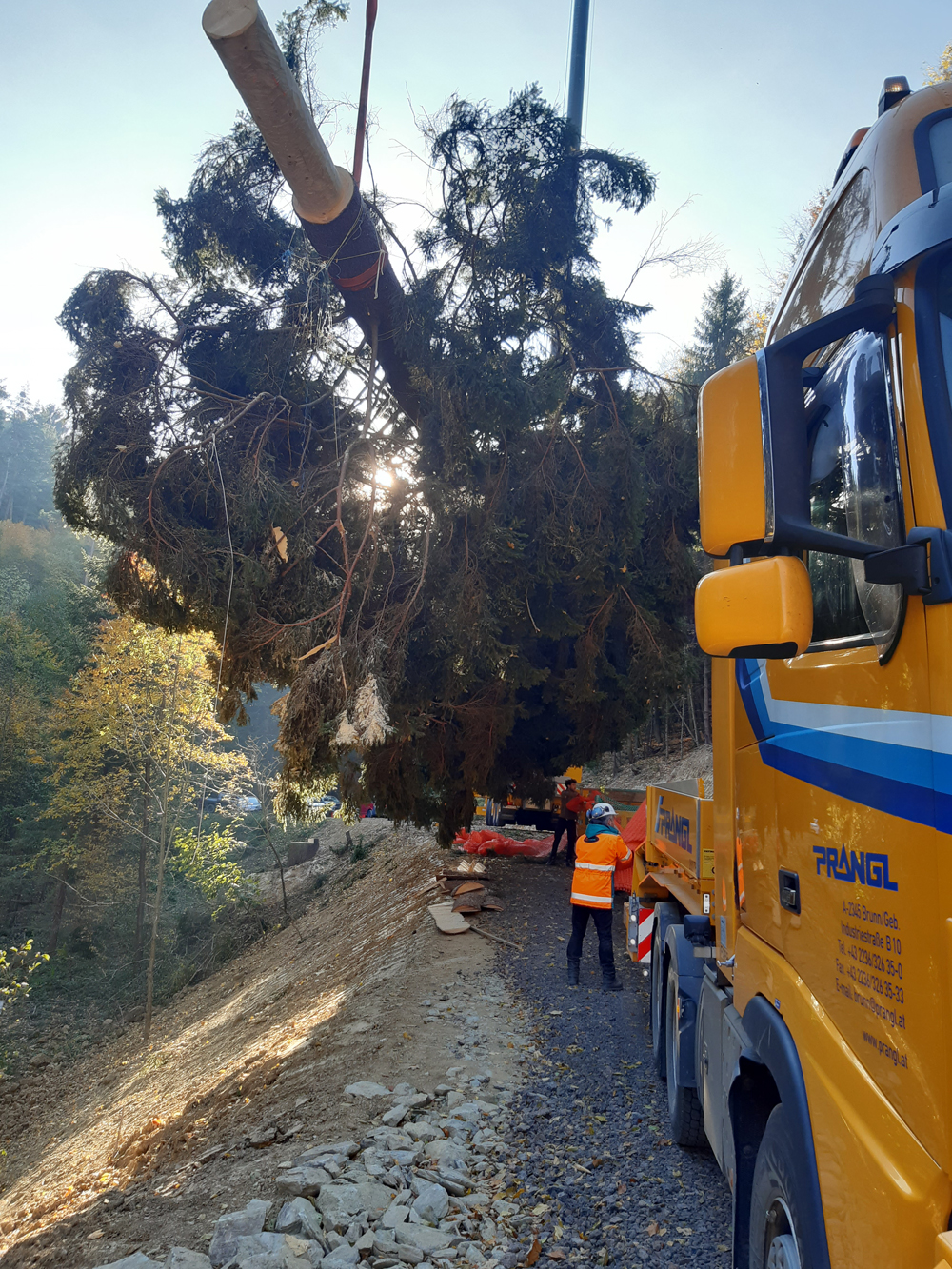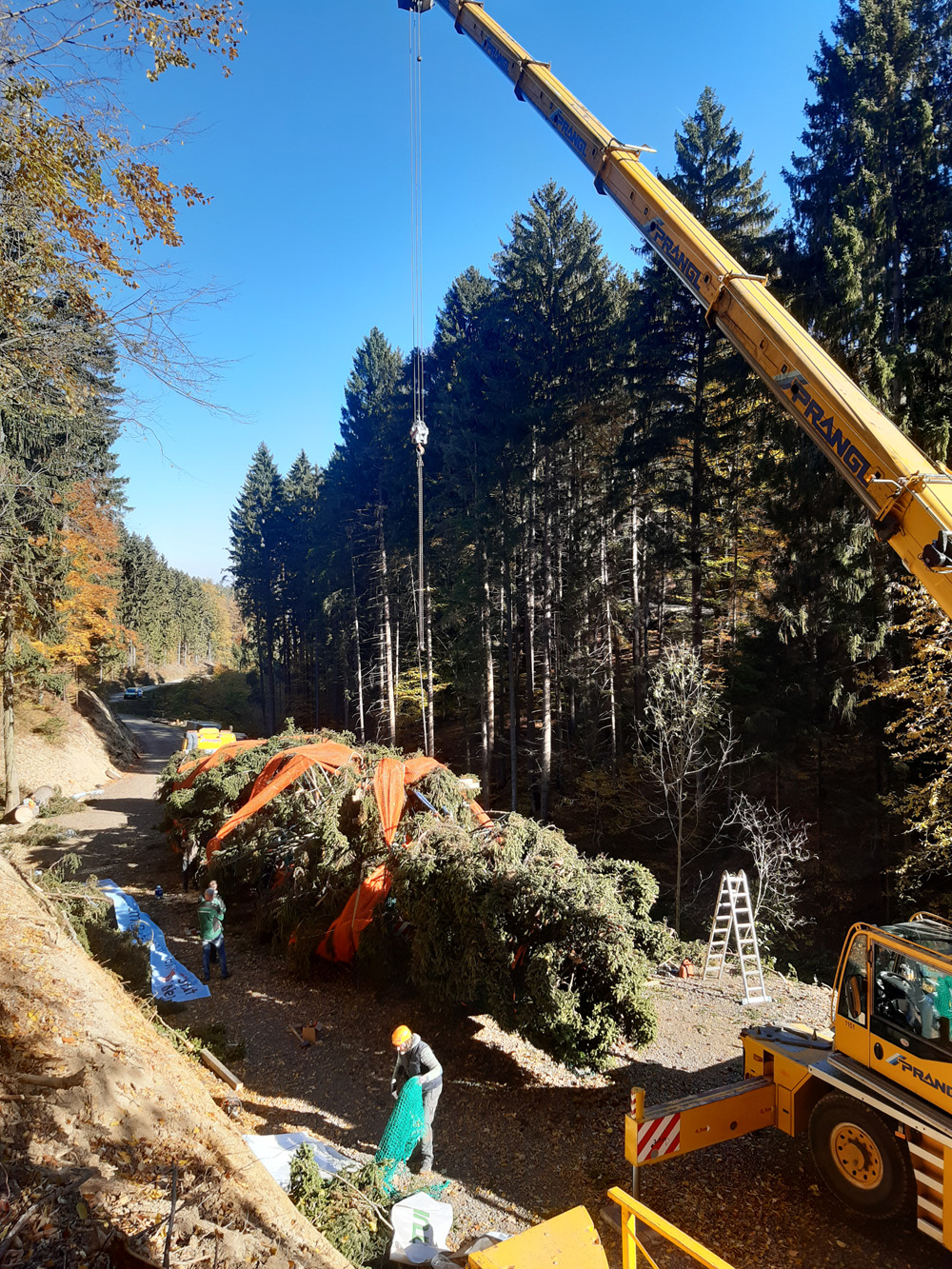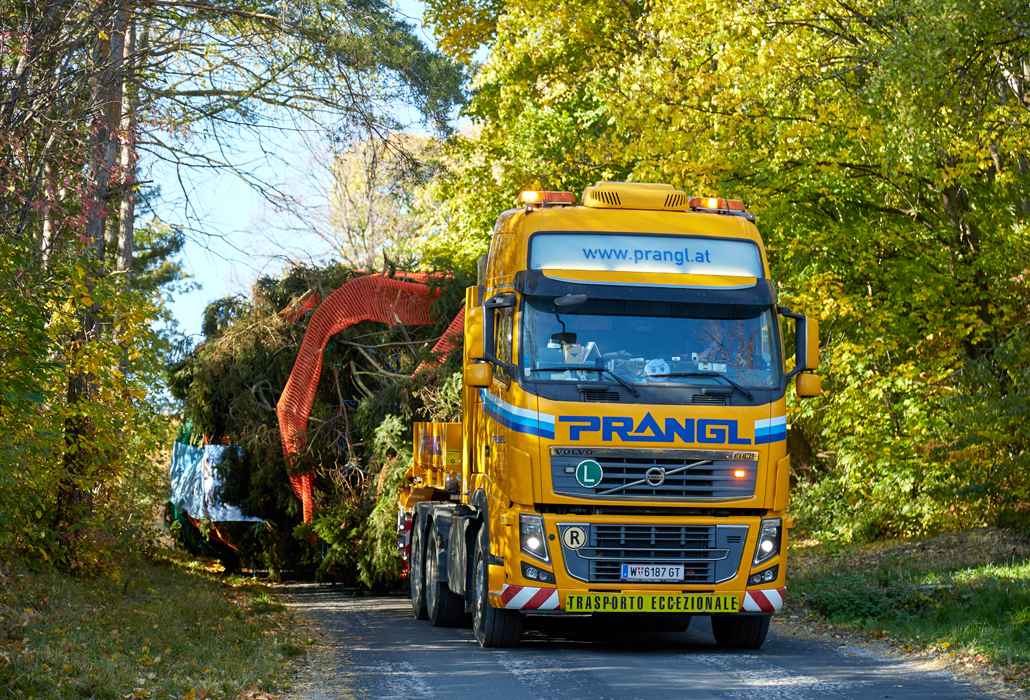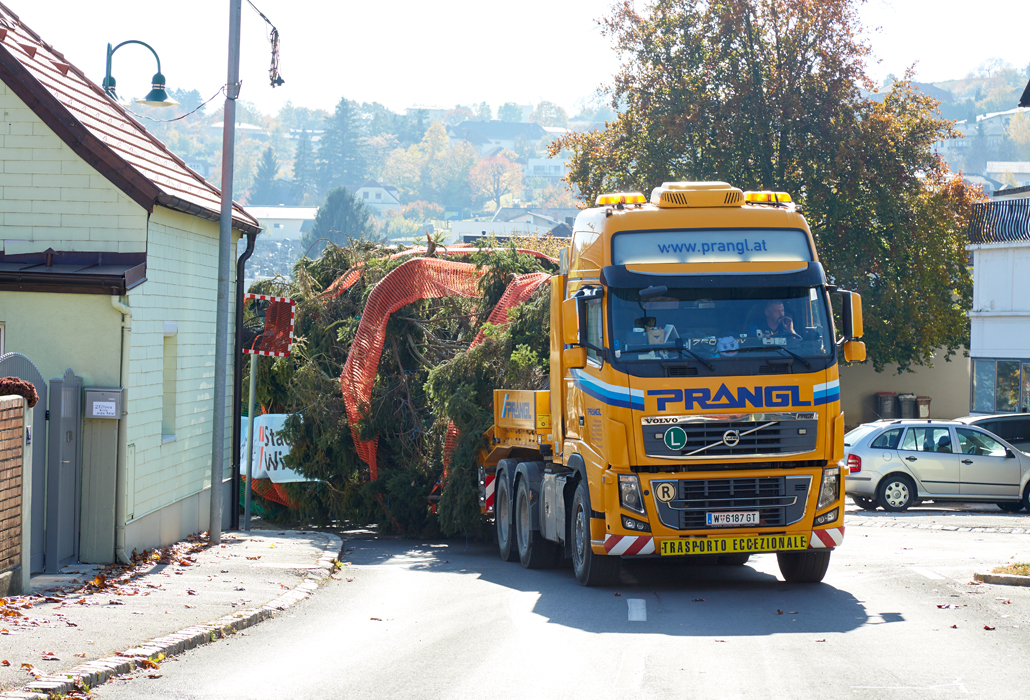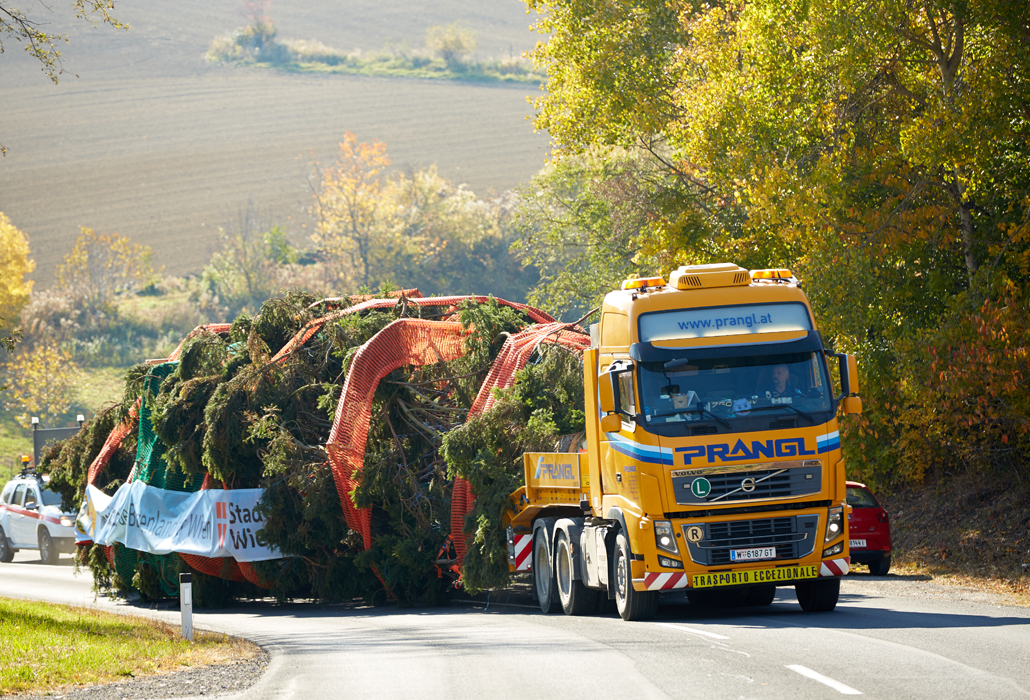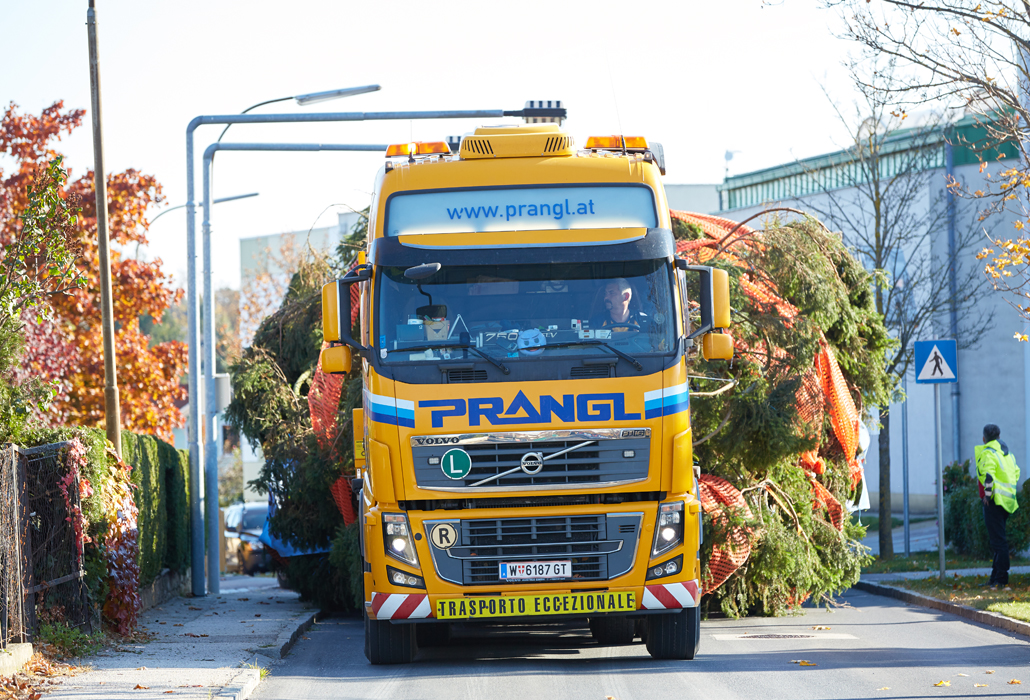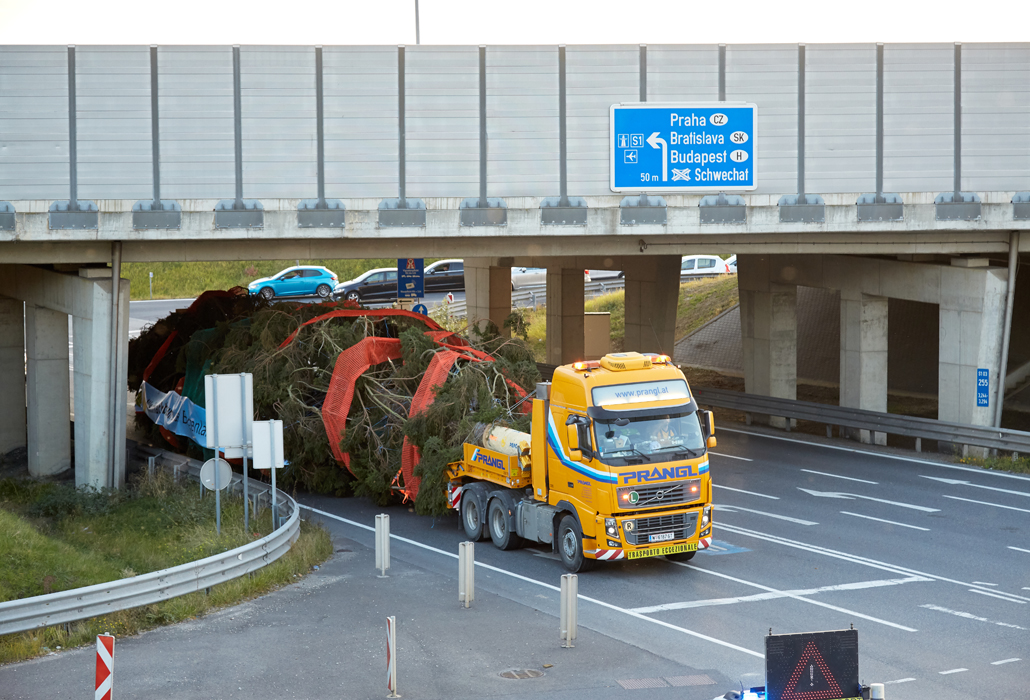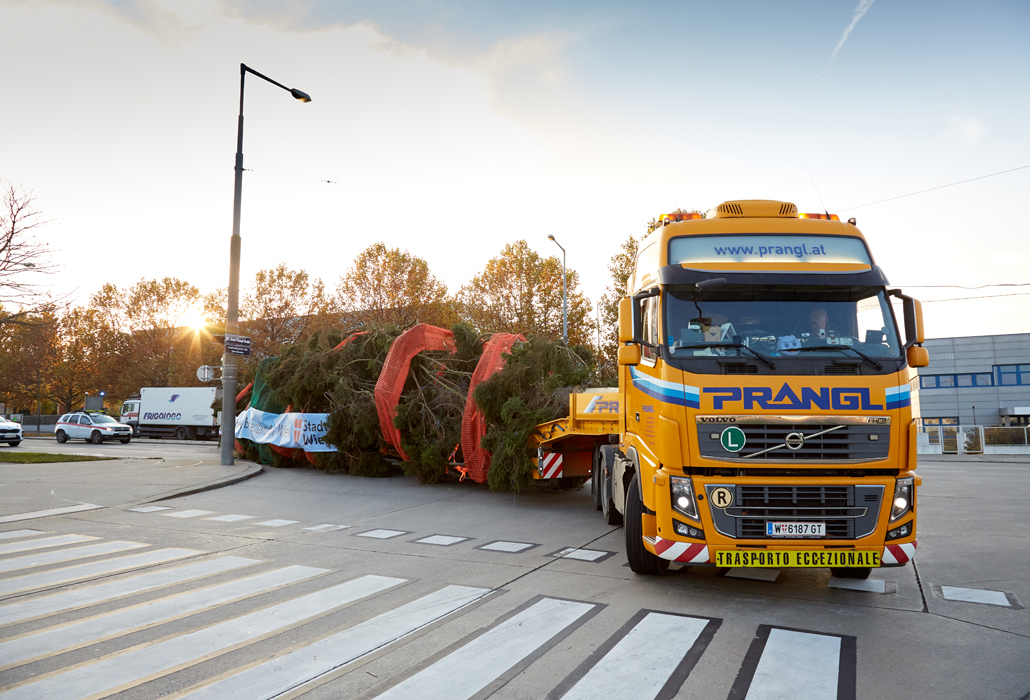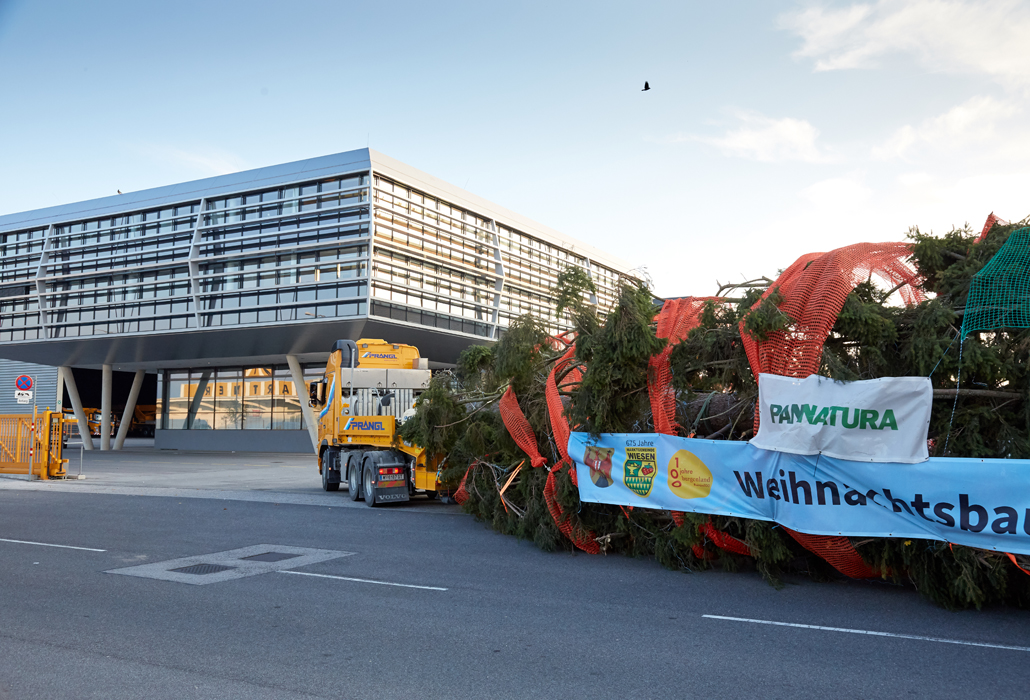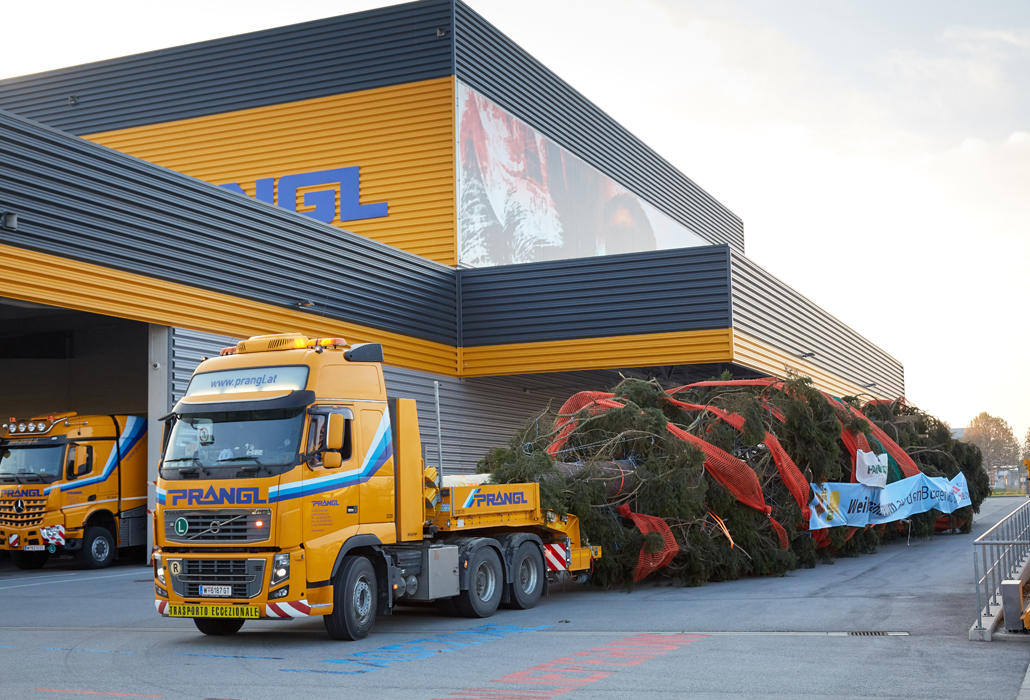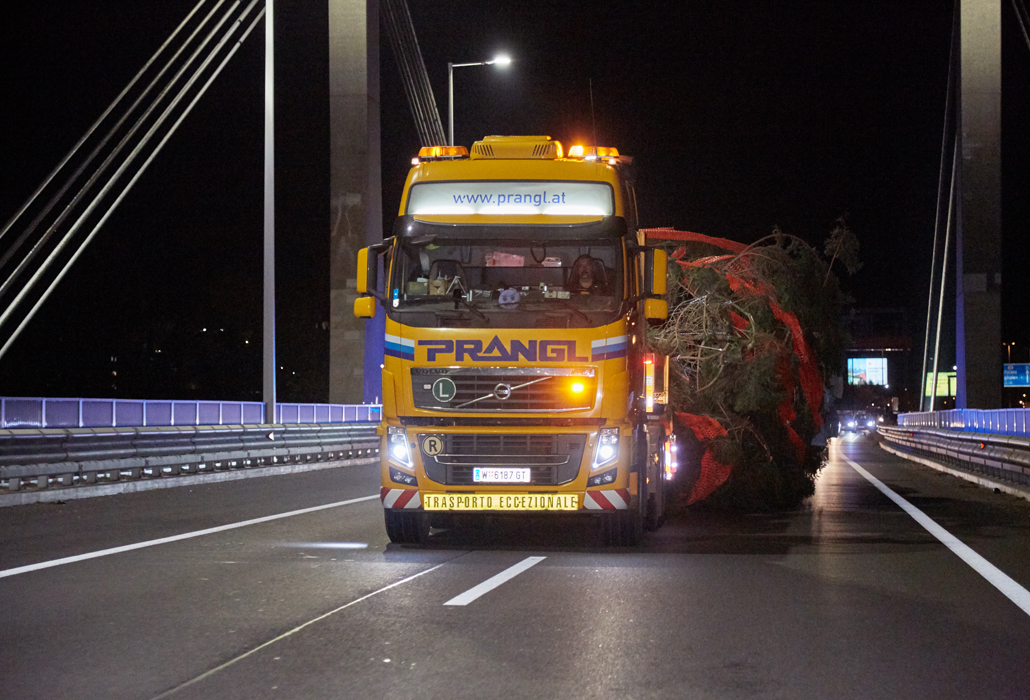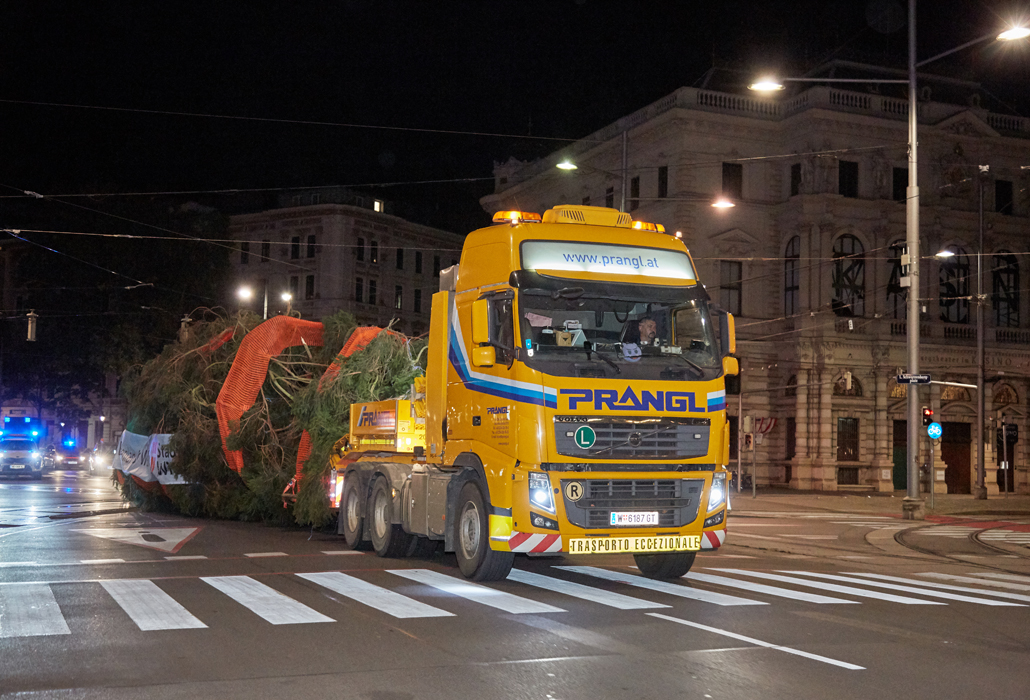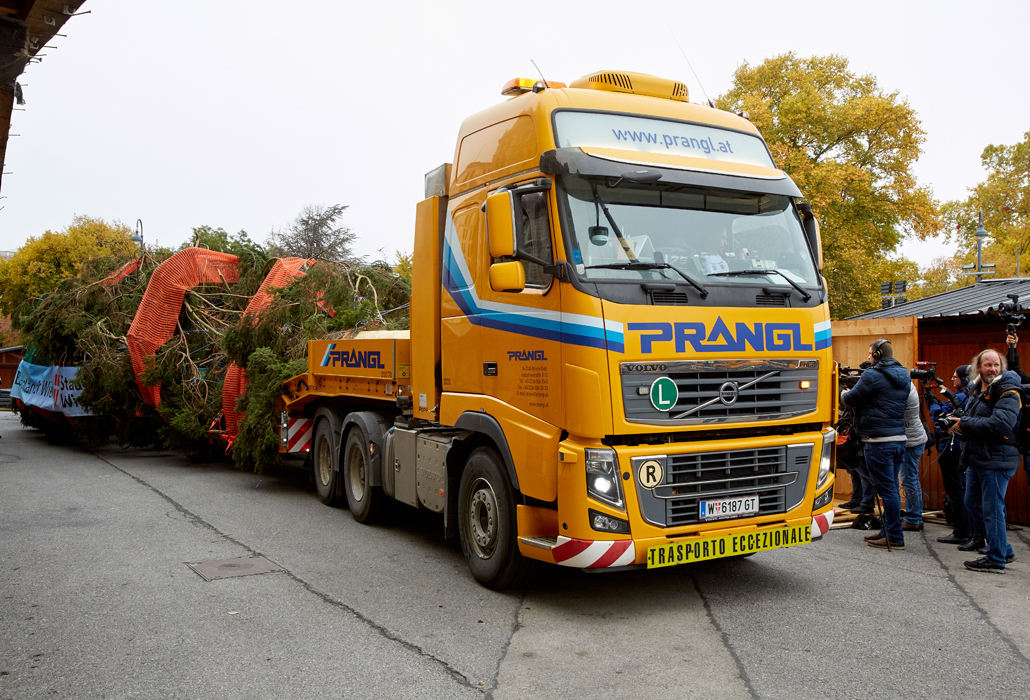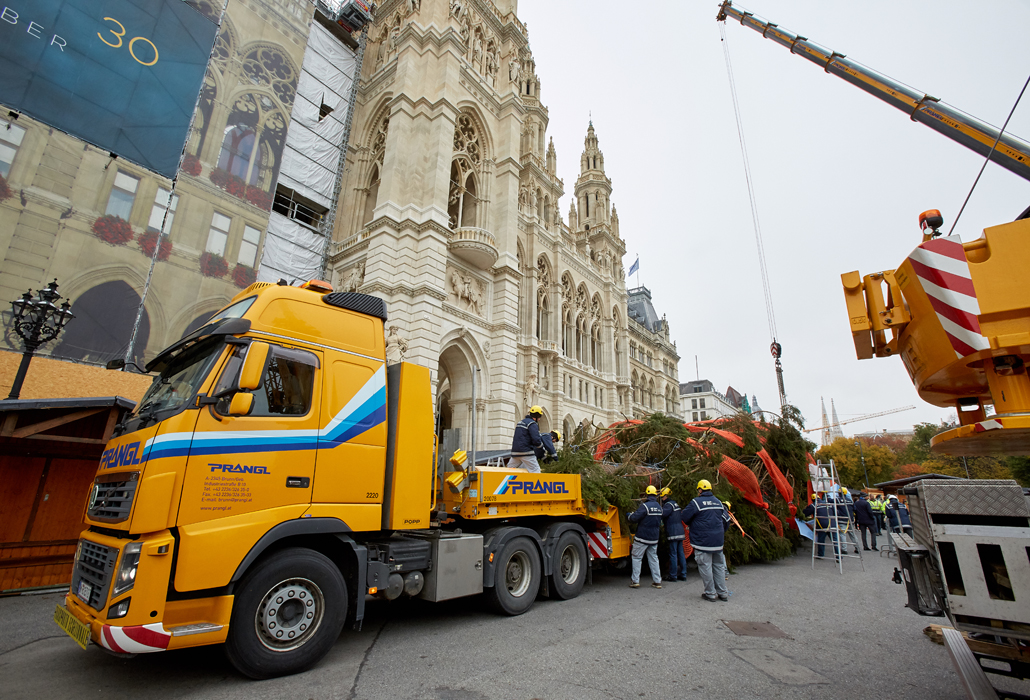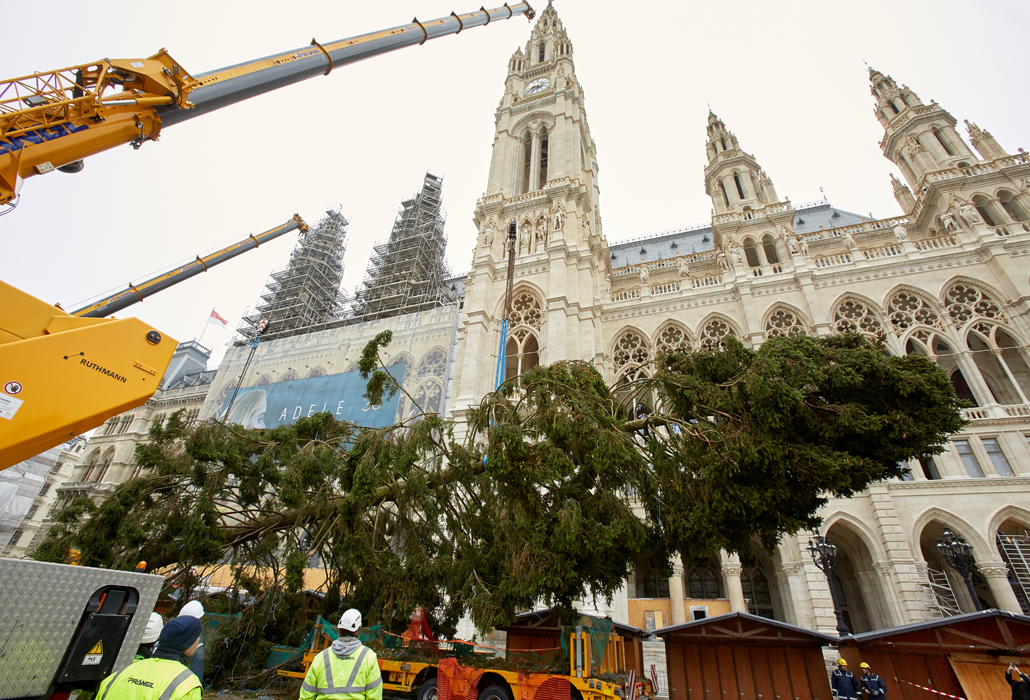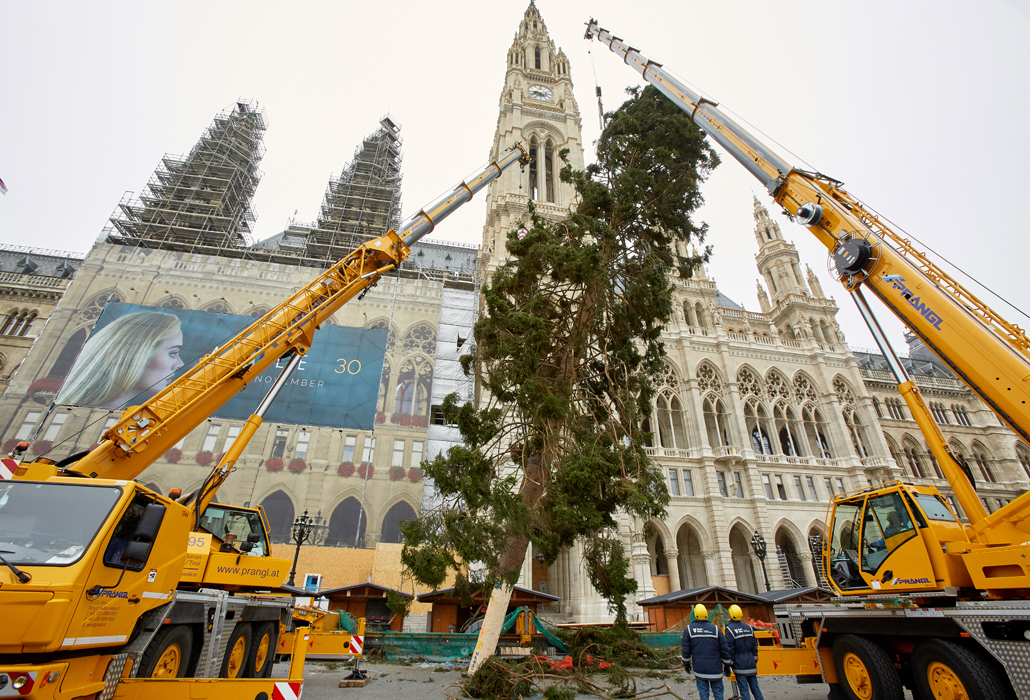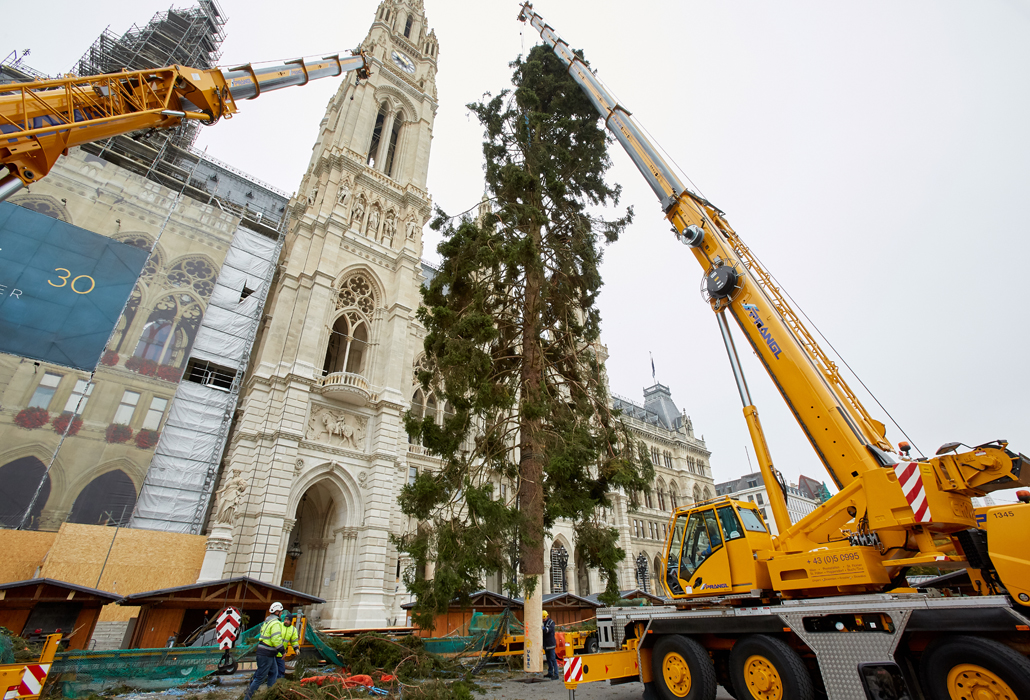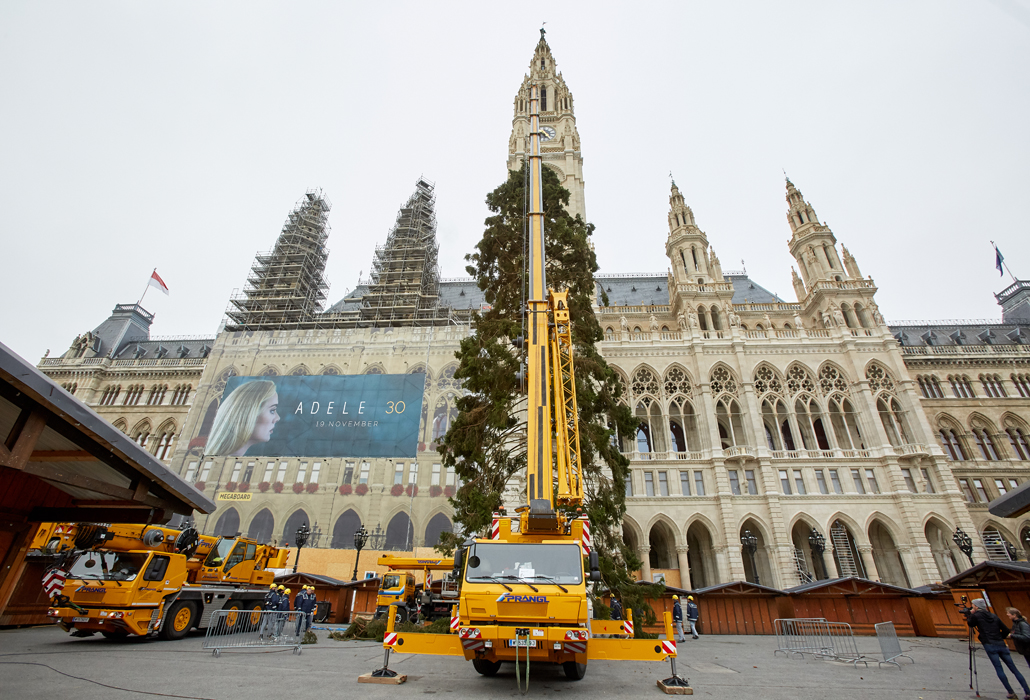 The challenge
Felling - transporting - erecting
The 130-year-old and 30-metre-high spruce was lit up with festive lights on 13/11/2021. In a tradition that started back in 1959, Vienna's most important Christmas tree is sourced from a different federal state every year. It is now also almost a tradition for Prangl to erect the Christmas tree.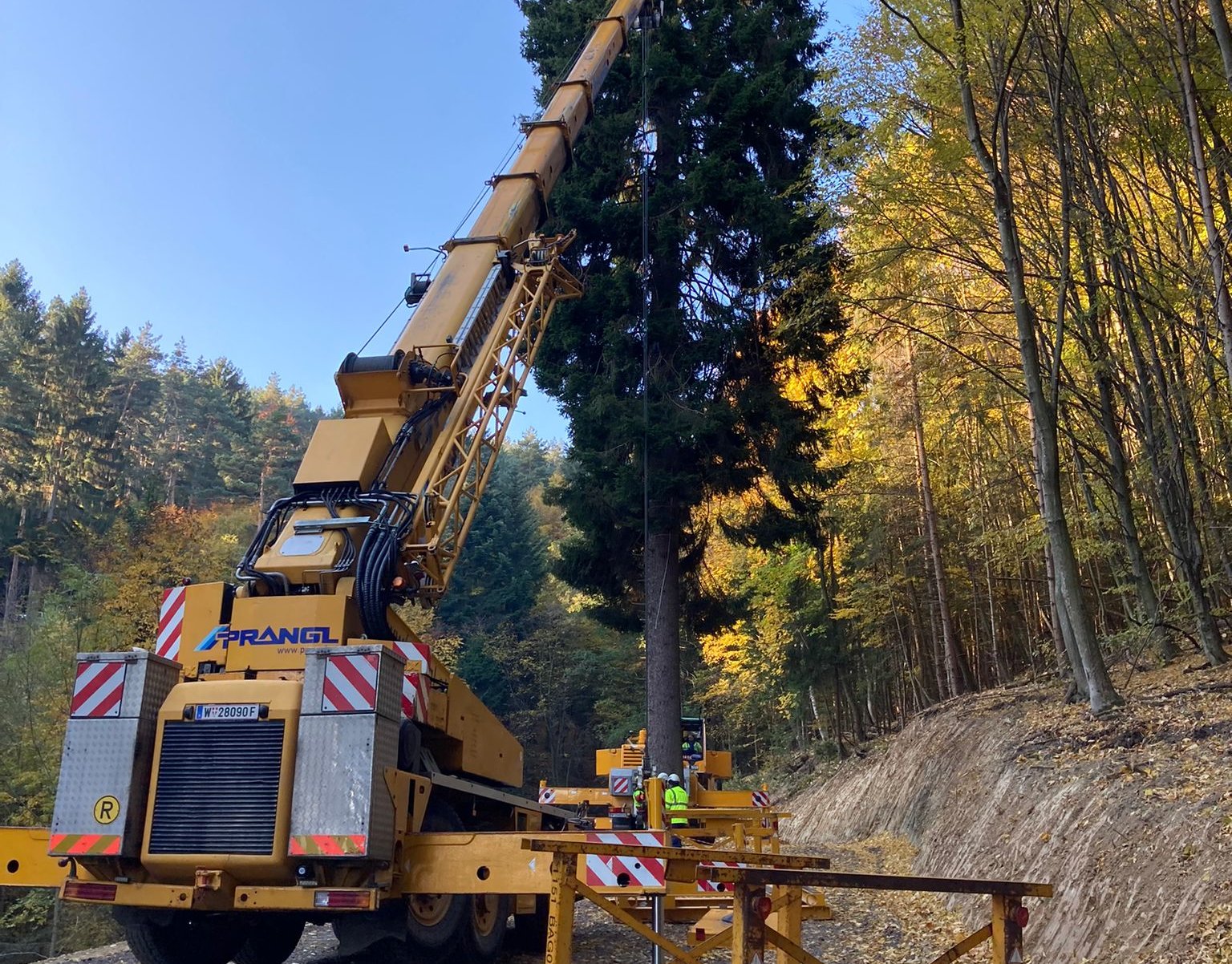 Felling the Christmas tree
This year's Christmas tree comes from the district of Mattersburg. "Vienna's Christmas tree has always been a symbol of togetherness and cohesion. This year, on the occasion of the 100th anniversary of Burgenland, it also symbolises the affiliation of the 'youngest province' to Austria," explained Vienna's Mayor Ludwig upon the tree's arrival. But before the spruce could even embark on its journey, it had to be felled in a forest in the municipality of Wiesen and loaded onto a special transporter by a 100-tonne telescopic crane and a 55-tonne special crane supplied by Prangl.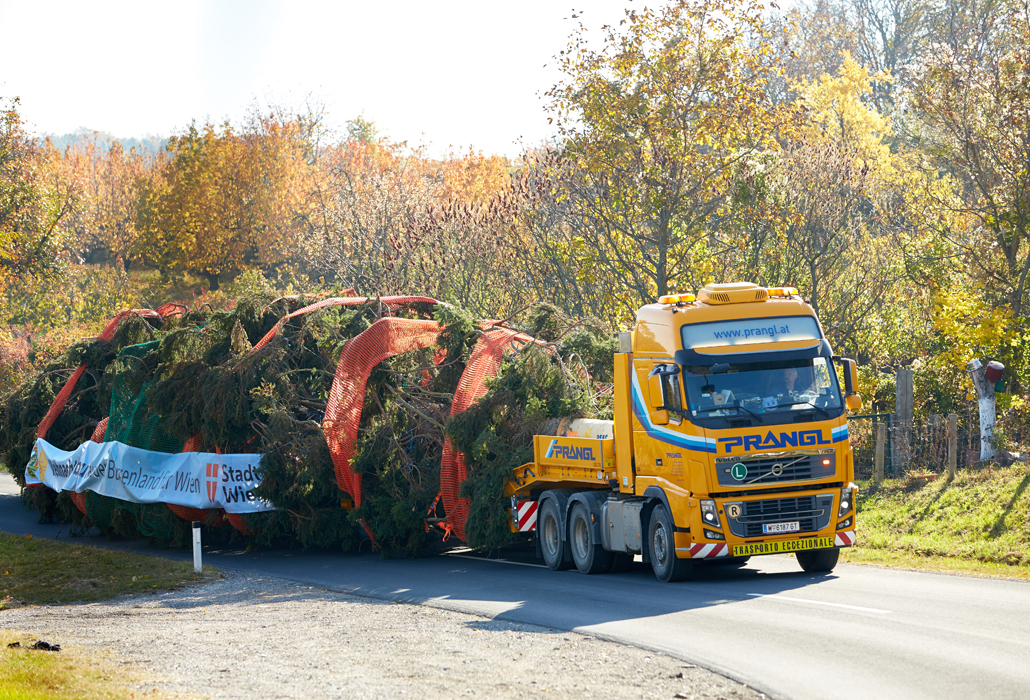 Transporting the Christmas tree
The space available at the tree's original location meant that two mobile cranes were necessary, because the forest roads and the crane site were so tight that it could not be moved out with larger equipment. The 5.5 metre wide and approx. 10 tonne heavy Christmas tree was then dispatched on a telescopic semi low-loader pulled by a 3-axle tractor. However that was not the end of it; the team also had to identify a protected interim storage location for the tree. The new Prangl headquarters in Vienna Liesing were selected as the ideal site.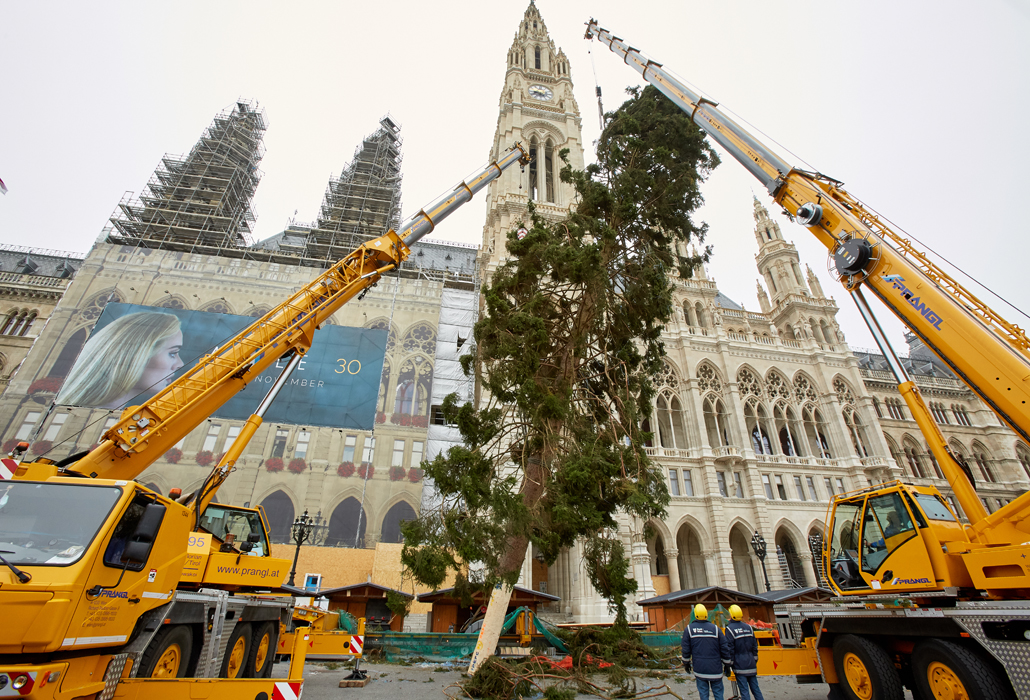 Erecting the Christmas tree
After spending a night and a day on the "yellow" company site, the spruce was finally transported to Vienna's Rathausplatz overnight. The last stage of the process began early the next morning: Erection of the proud spruce. Two mobile cranes were also required for the work at the heart of the capital city. In a tandem lift, two 60-tonne telescopic cranes turned and positioned the Christmas tree in the designated opening in the ground with millimetre precision. This pre-Christmas spectacle once again proved how seamlessly logistics projects can go when the Prangl concept of "One Stop Shopping" is applied.

I've come here from the forest - thanks to Prangl!