February 2015
High-bay warehouse
Prangl has deployed two large telescopic cranes to assist in dismantling a disused high-bay warehouse for tyres.
Date:
February 2015 – March 2015
Sales:
Klaus Obertscheider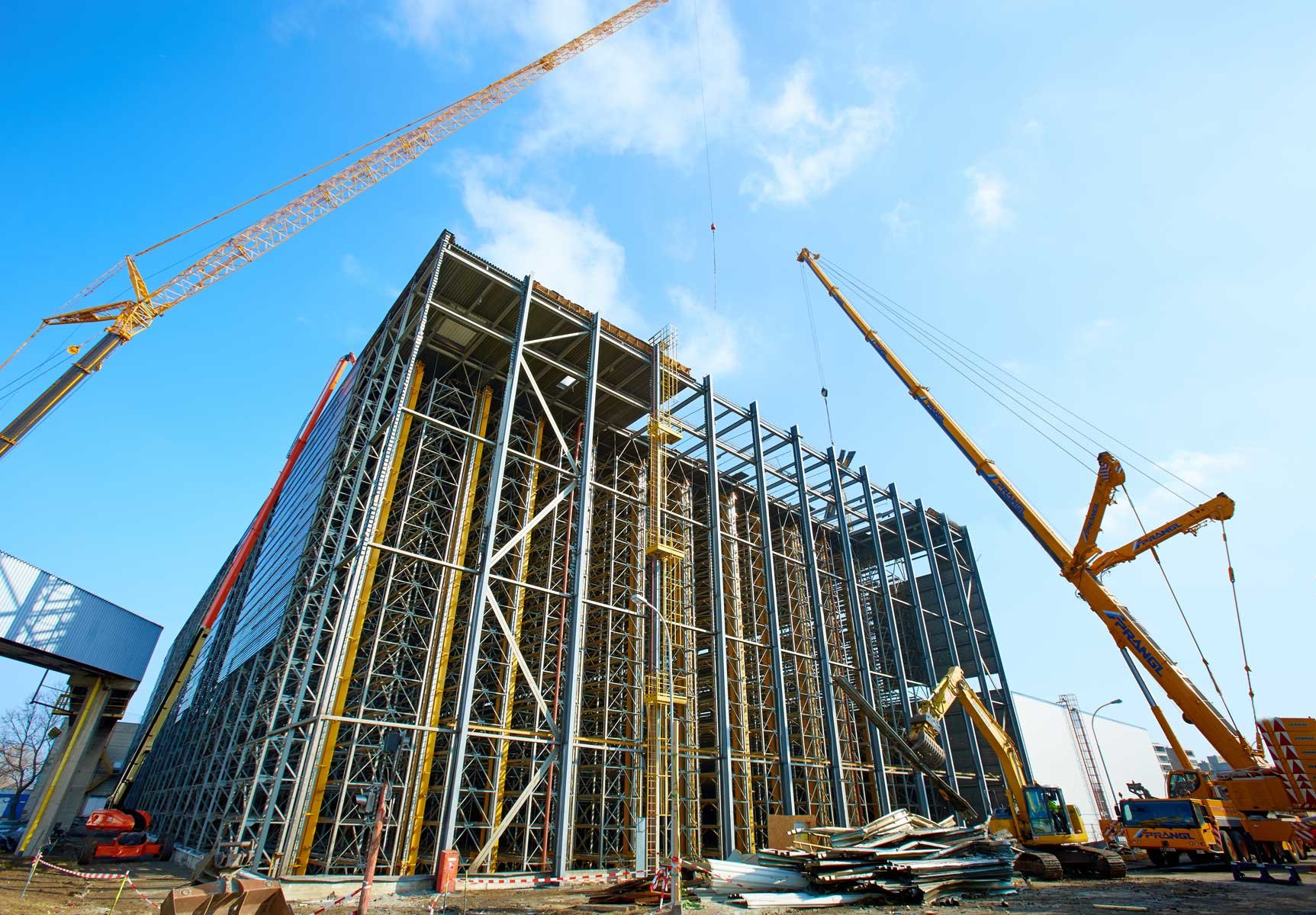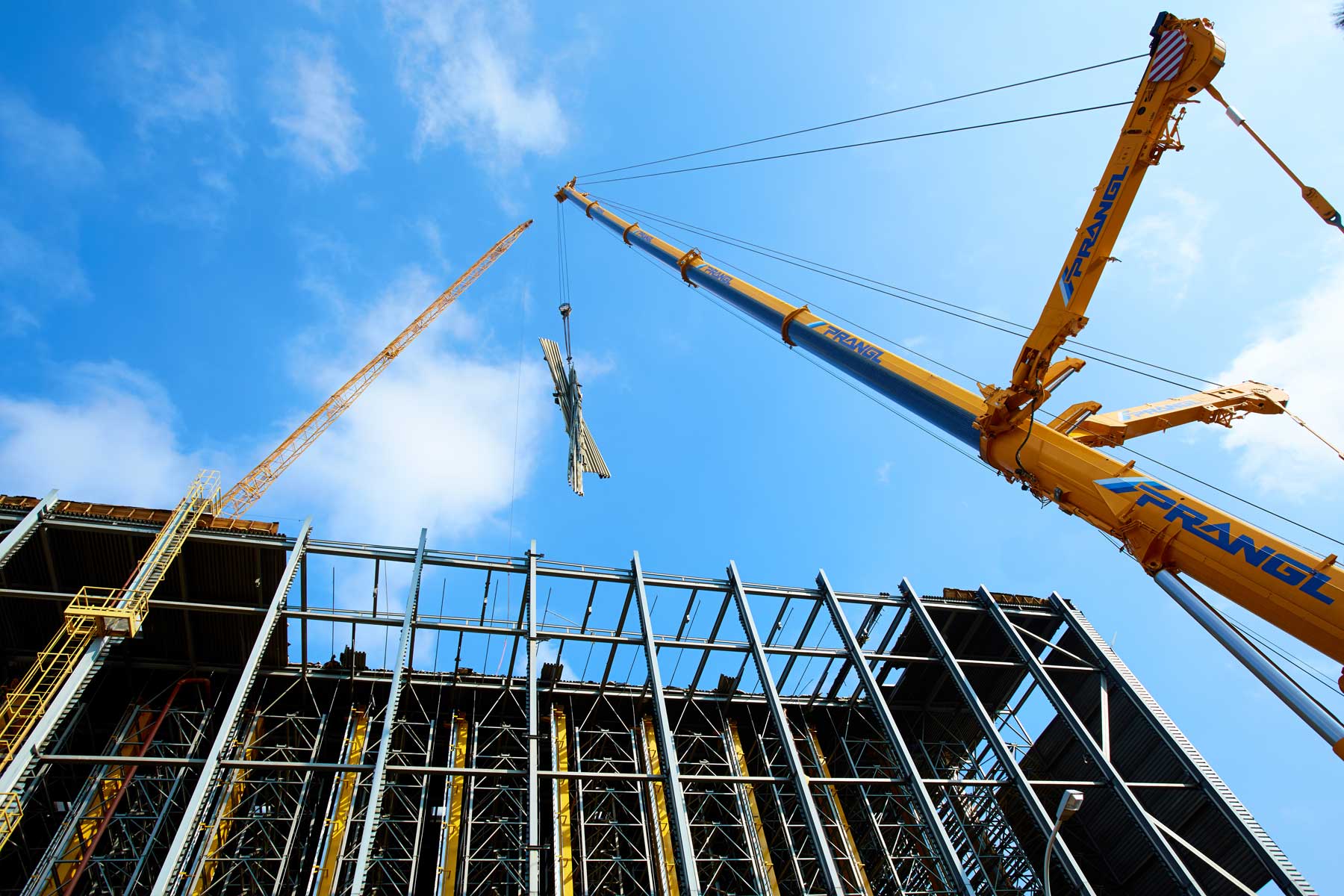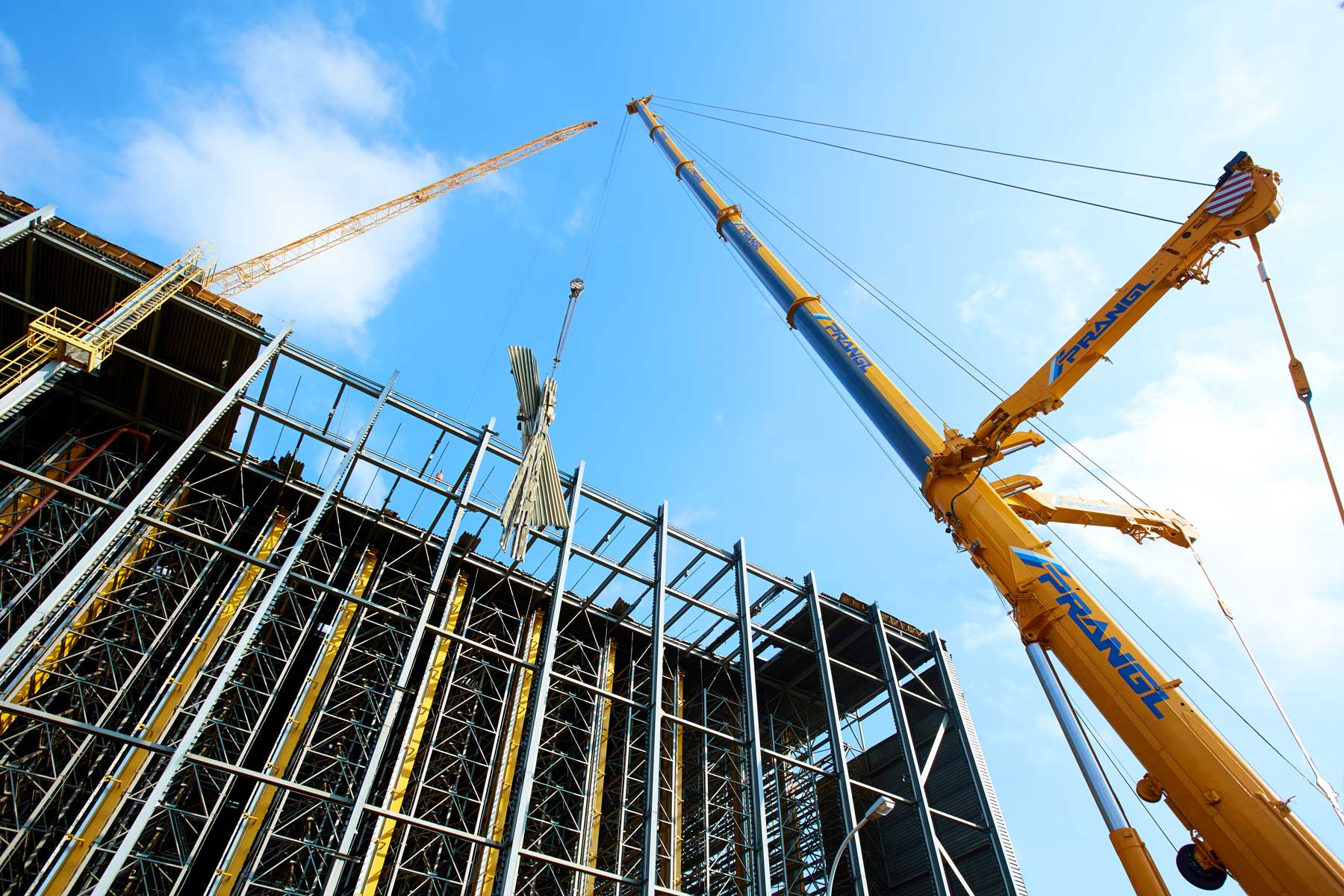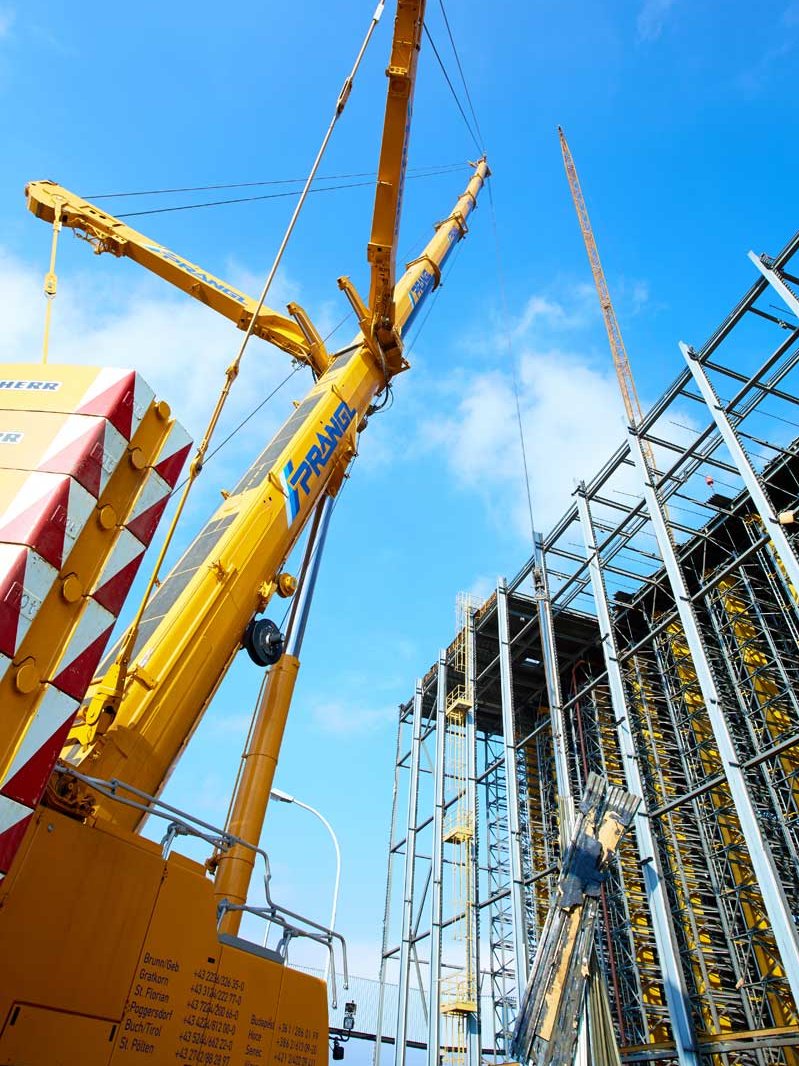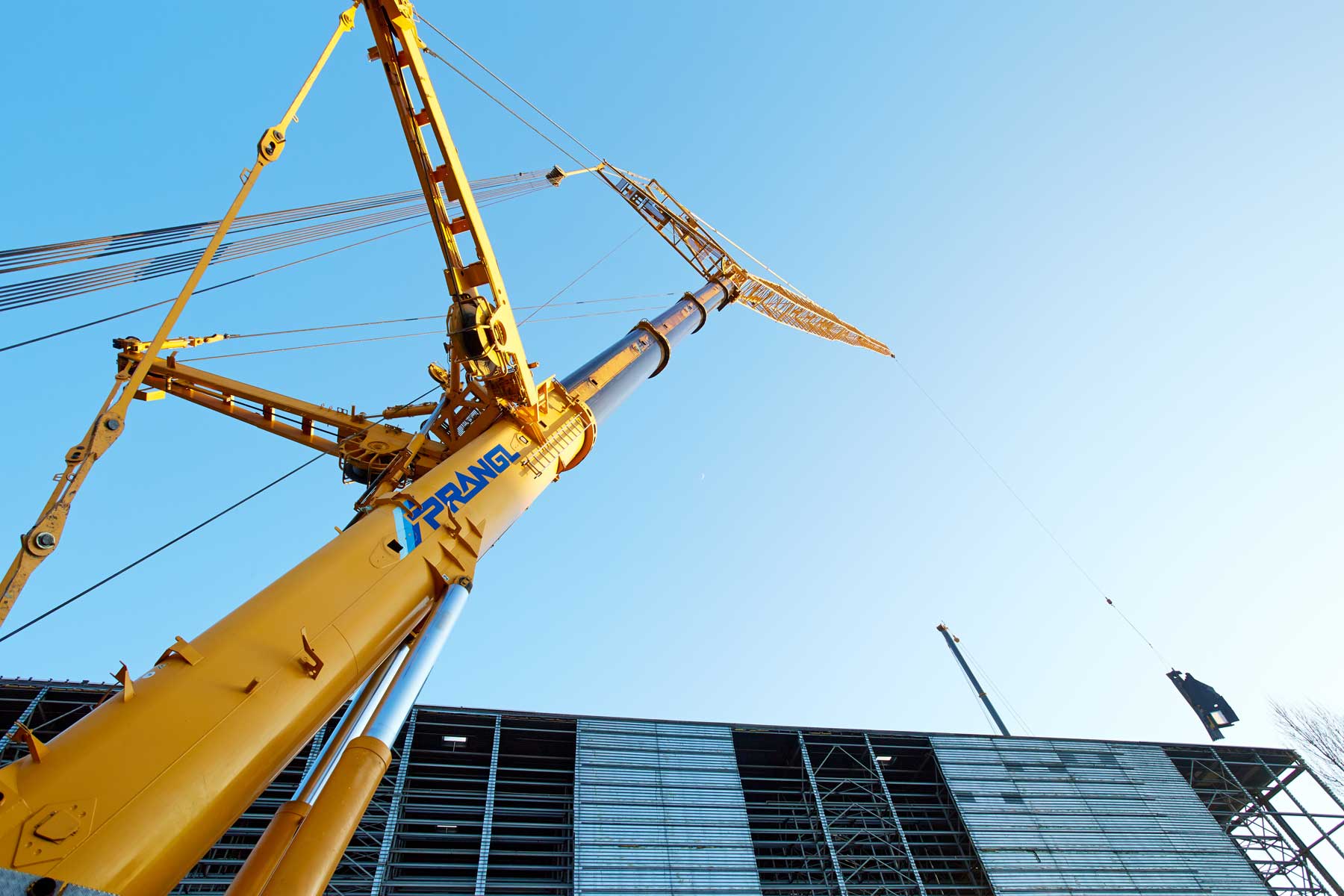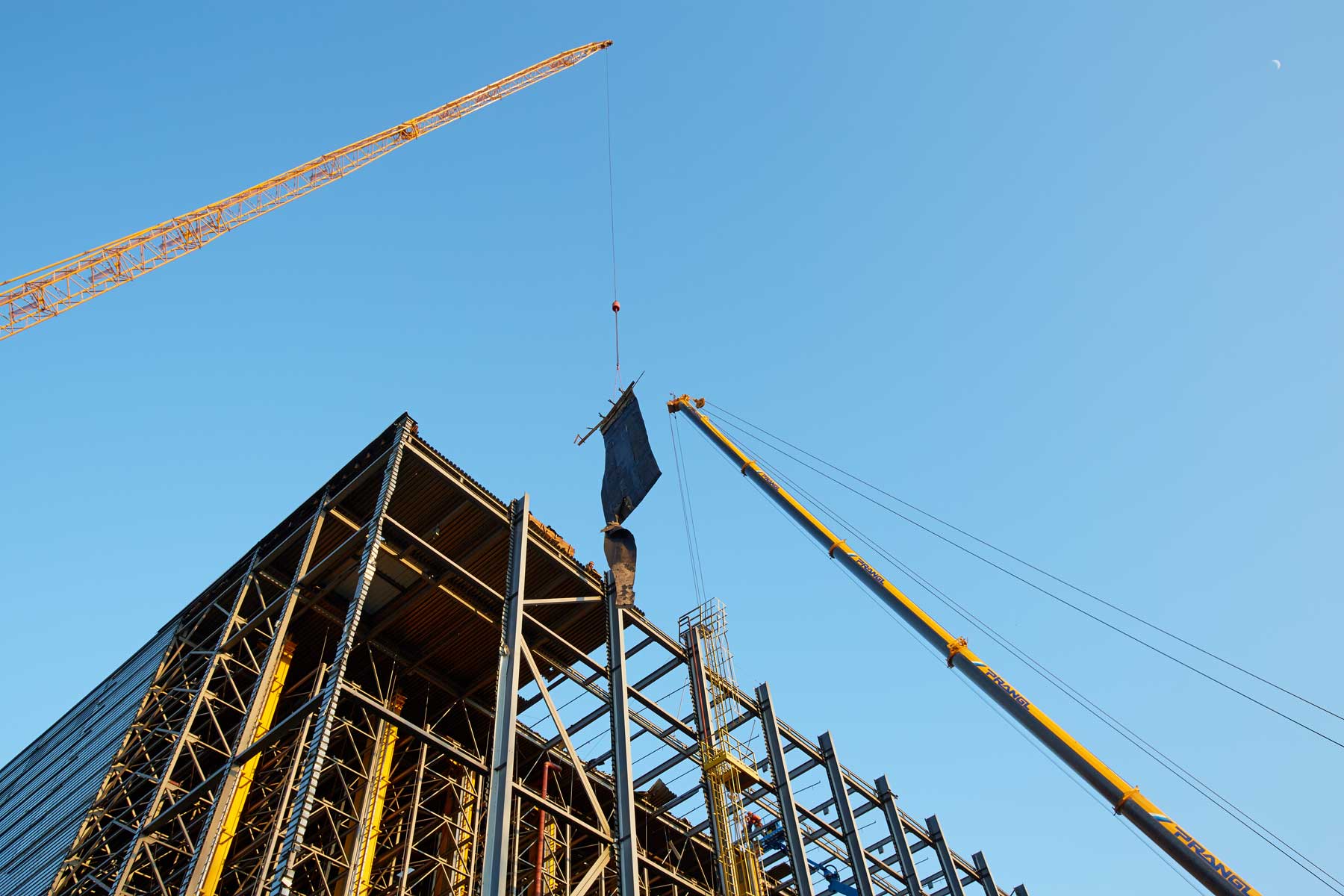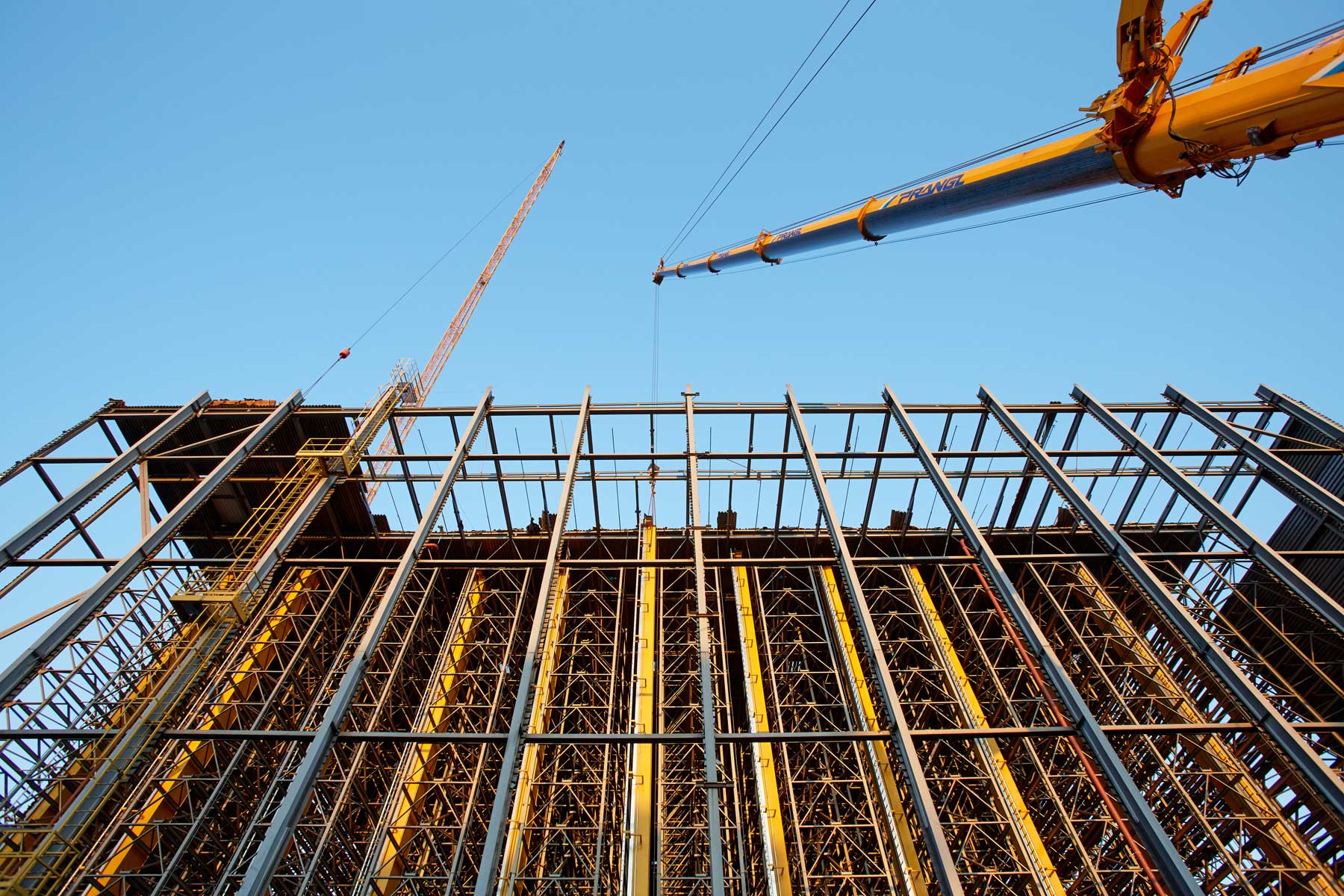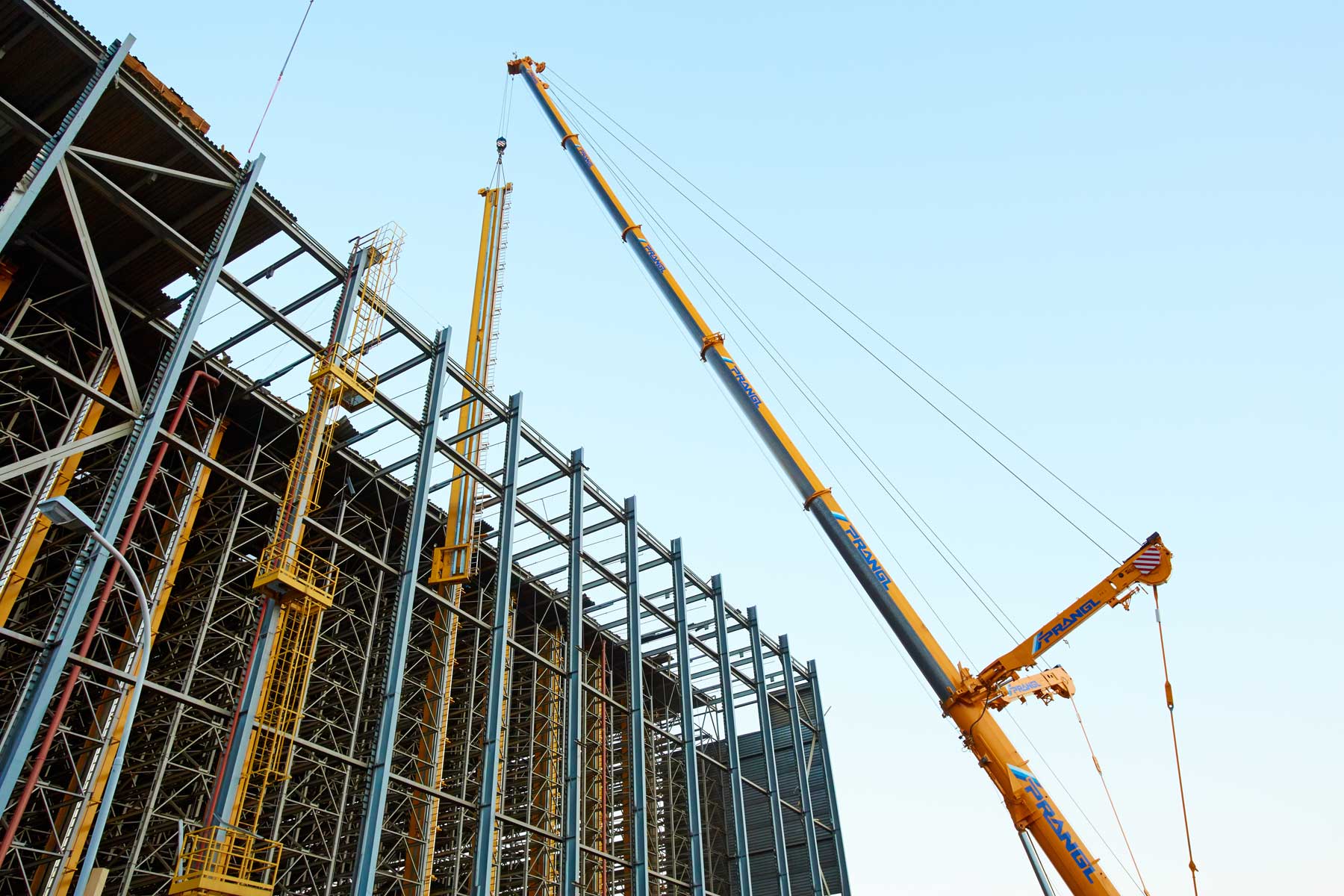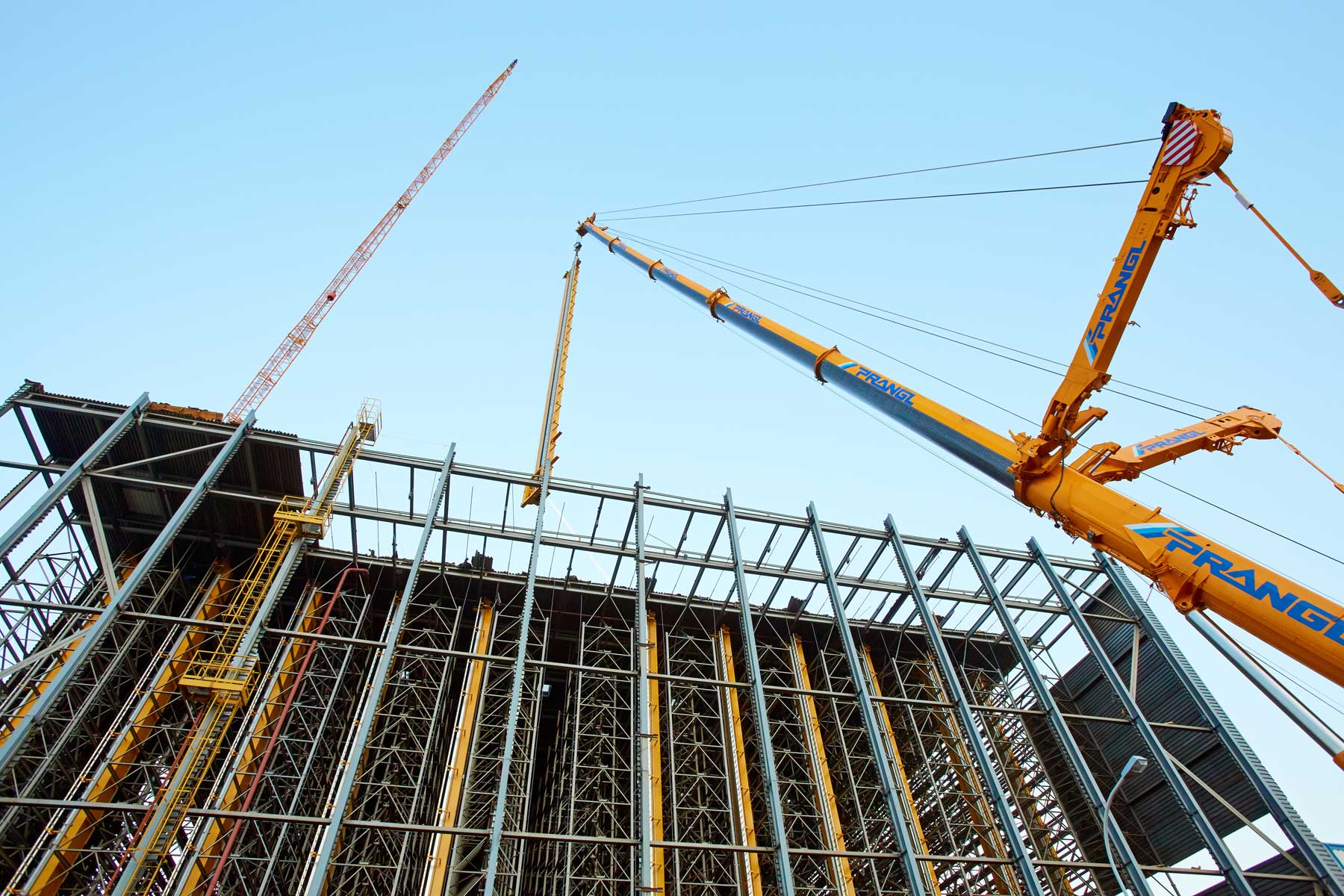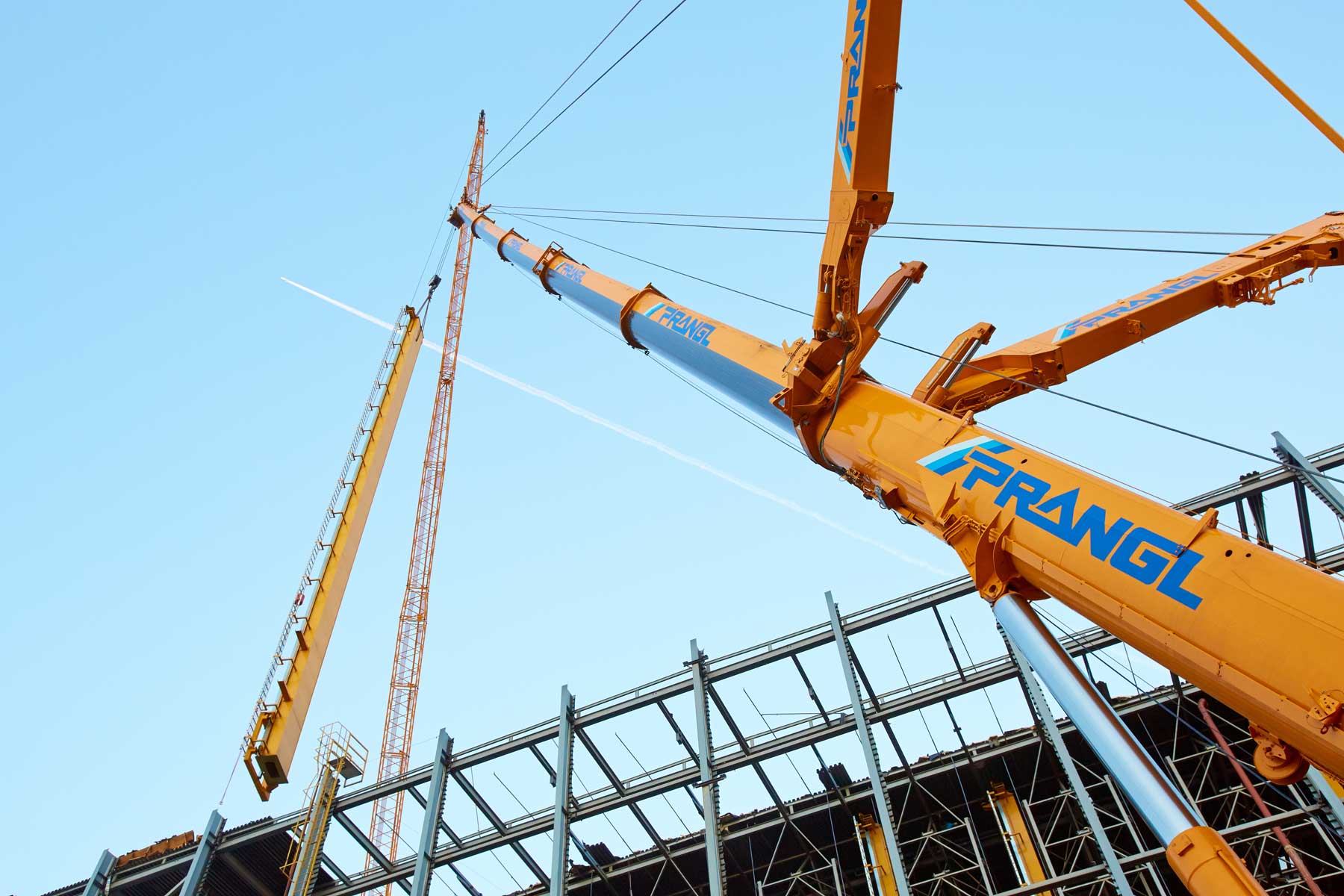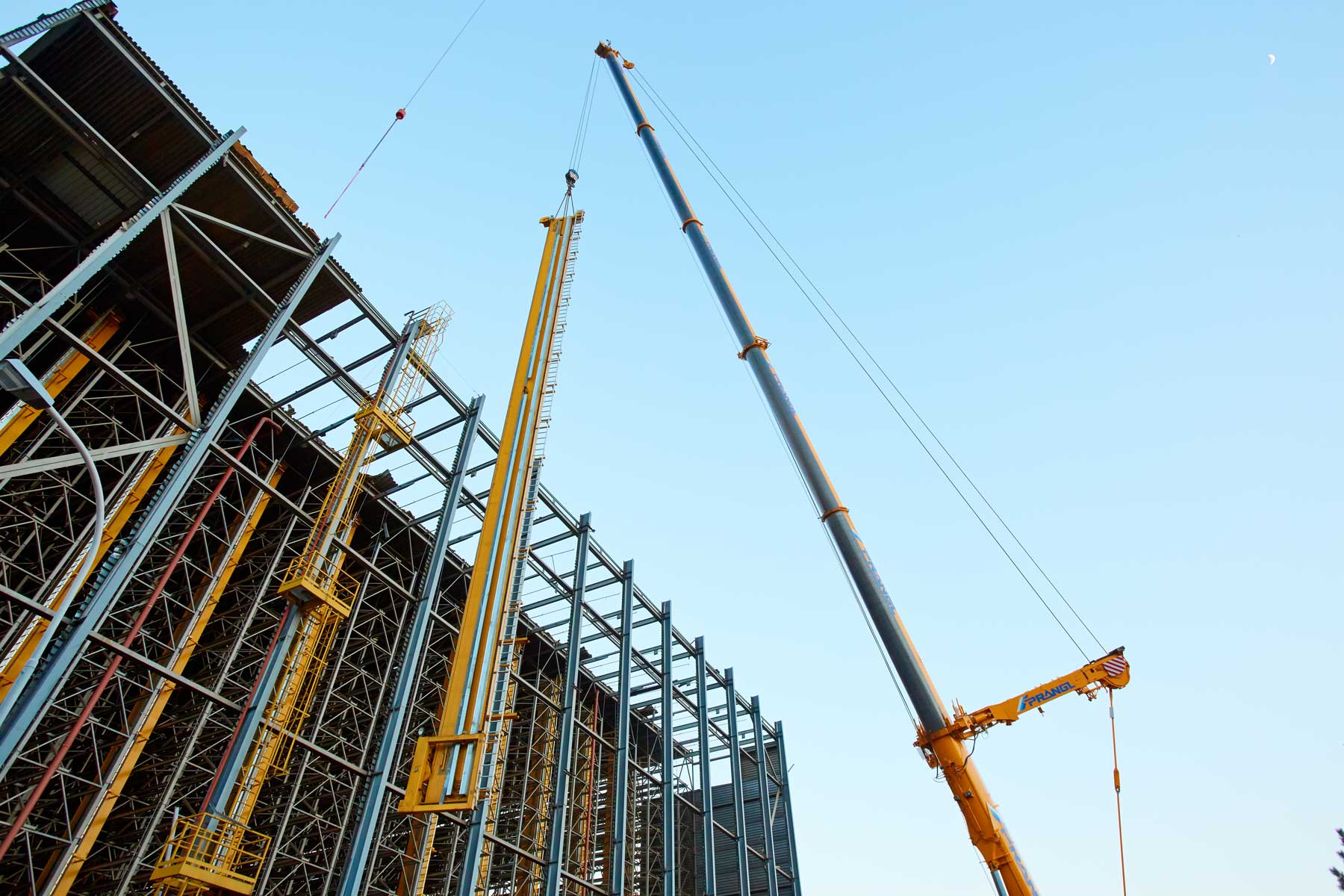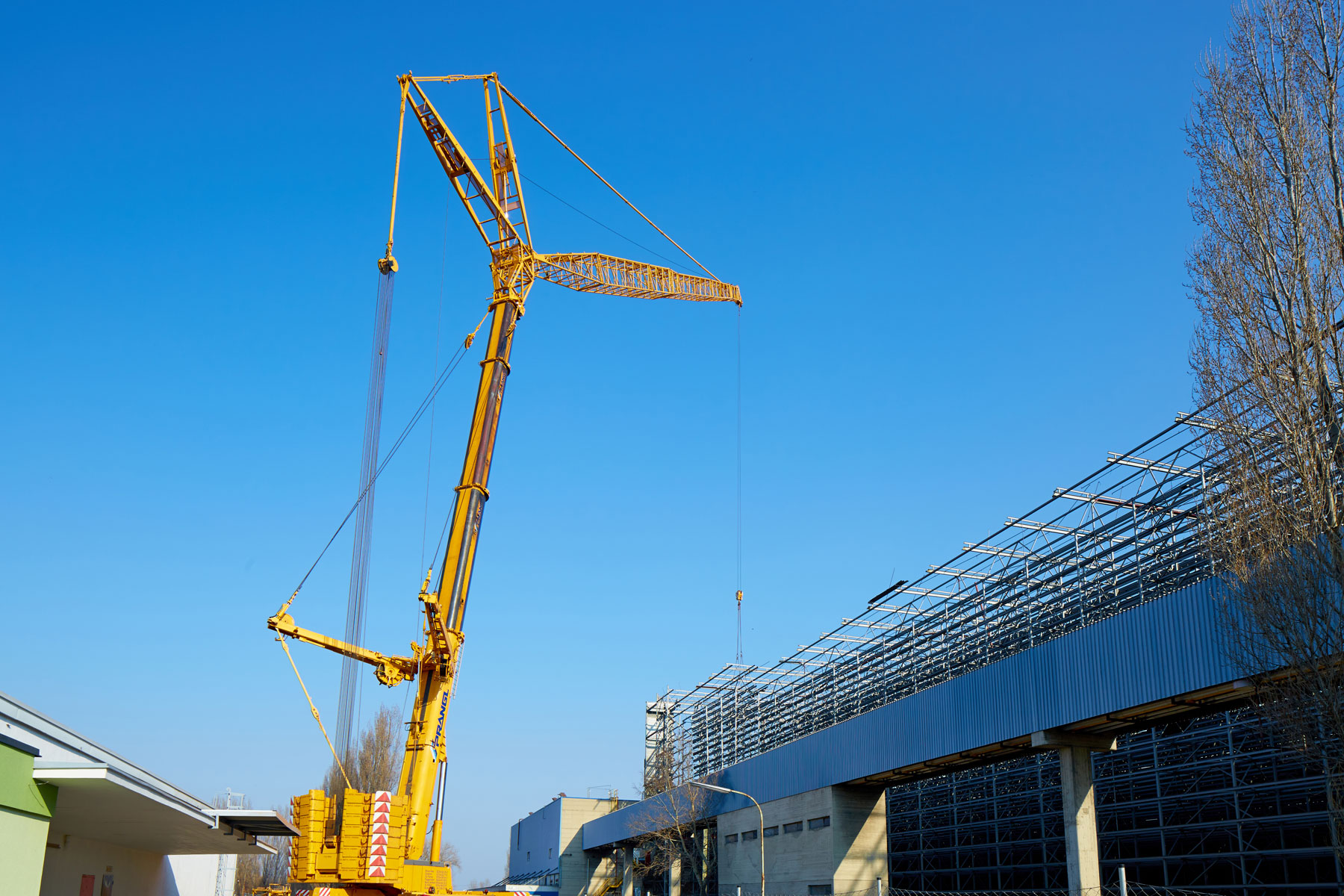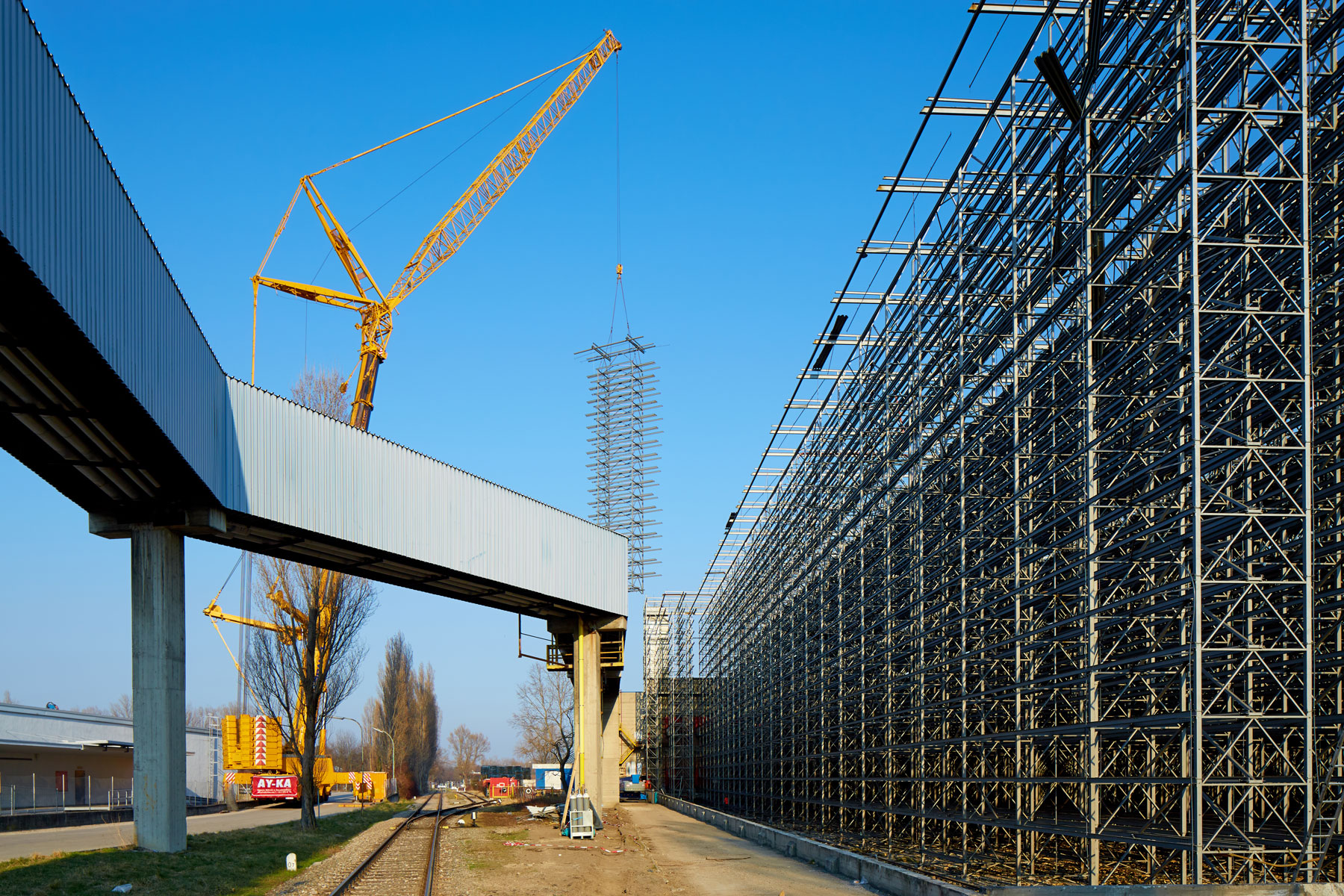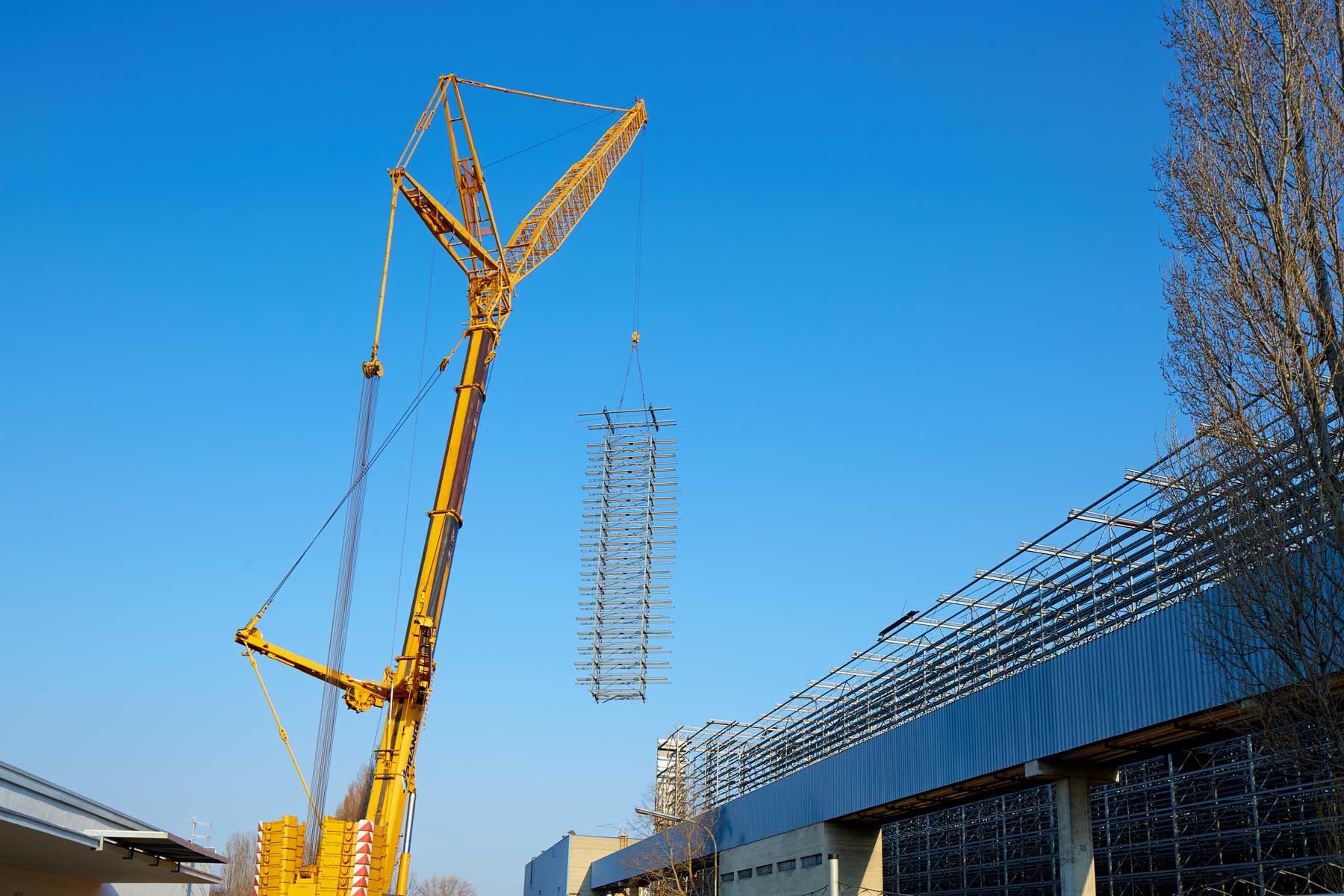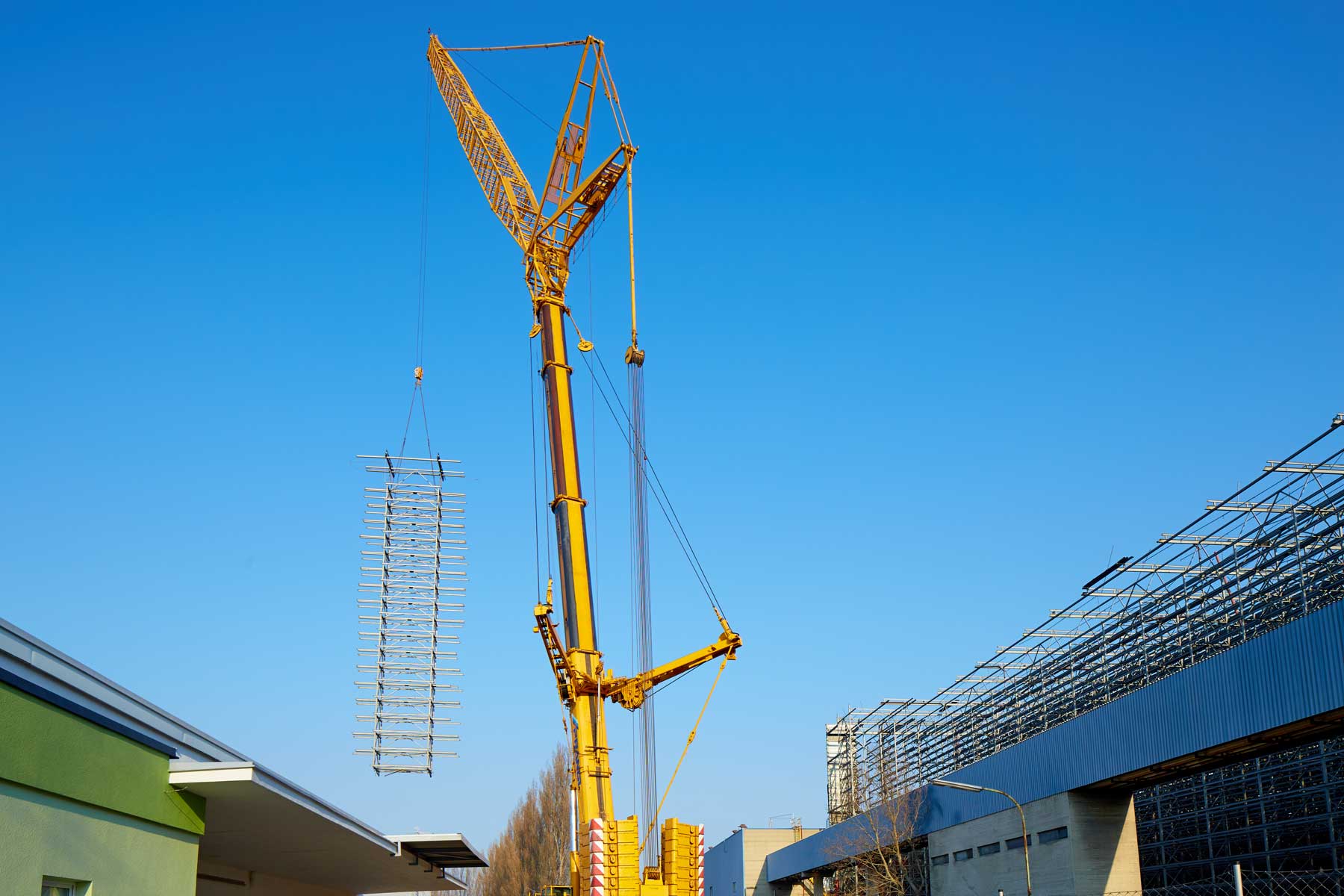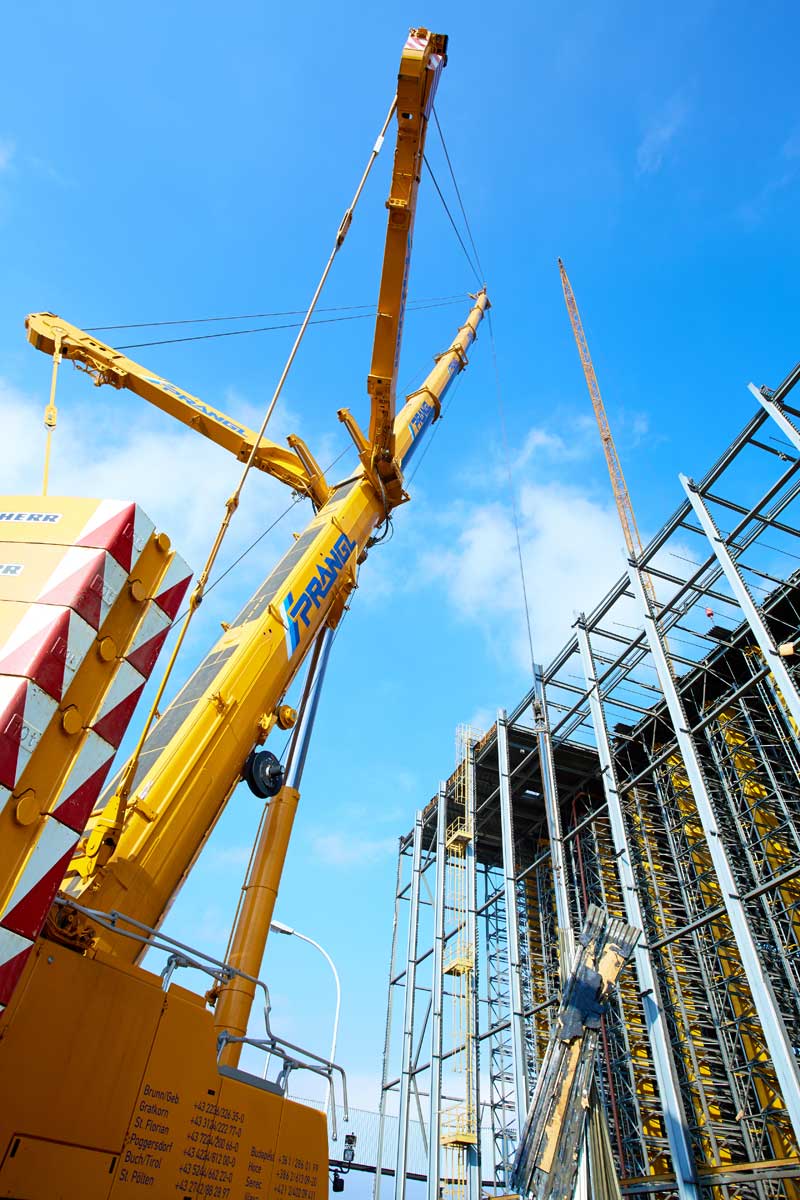 The challenge
Methodical disassembly
A business park is planned for the former Semperit site in Traiskirchen, Austria. This will make use of the existing warehouse and office infrastructure. To enable the area to be used effectively a 30 metre high, 60 metre wide, and 130 metre long high-bay warehouse had to be removed on an adjoining site. And as quickly as possible.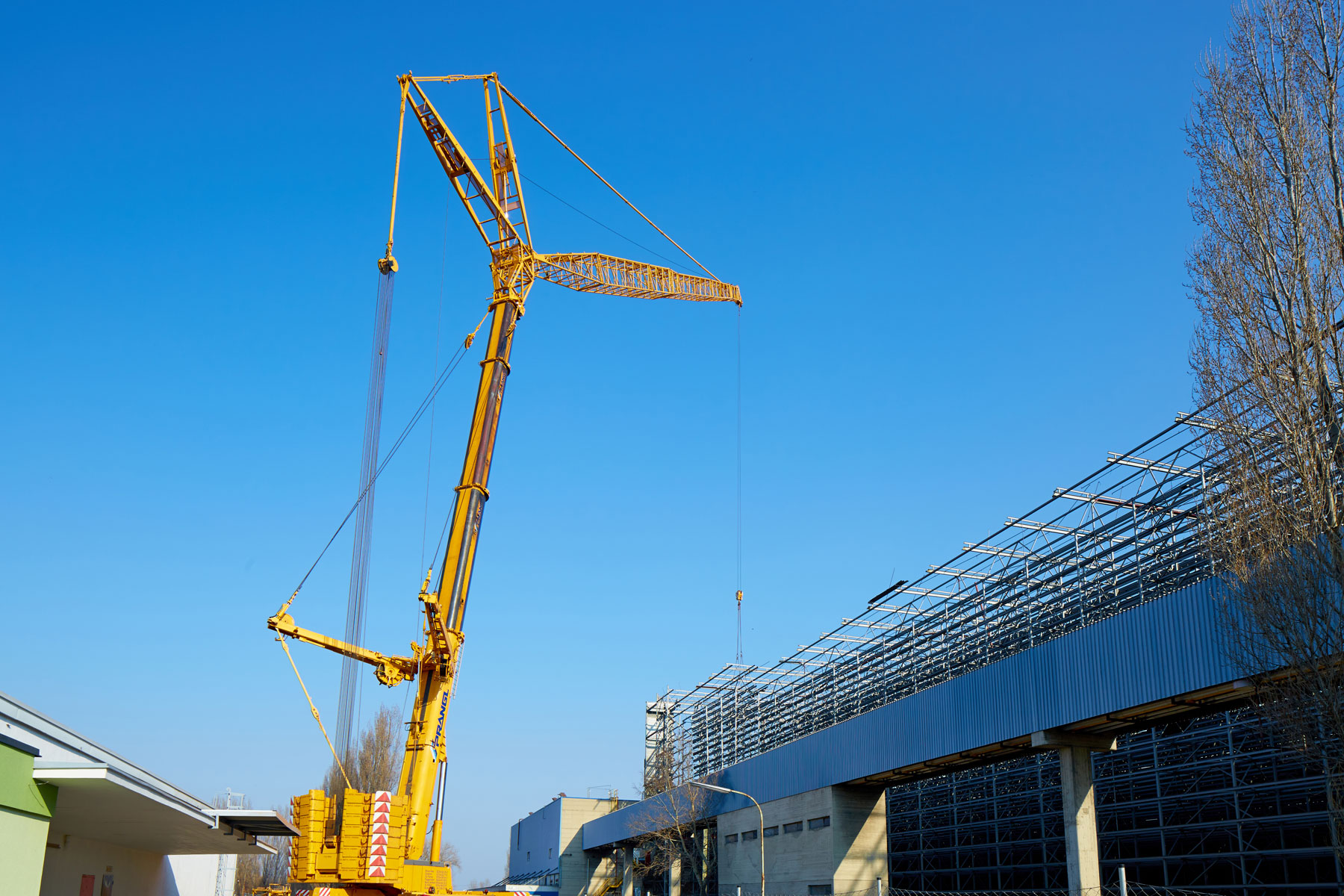 Disassembly using a 500-tonne telescopic crane
Rapid disassembly was therefore the basis of this project. Prangl developed a concept that would enable it to cover the entire 7,800 square metre building from a single crane hardstanding. Without having to relocate the mobile crane a single time. A 500 tonne telescopic crane was used to manage the individual loads of 3.5 tones at an jib working radius of up to 106 metres. The crane was configured with the maximum system length of 145 metres with a 180 tonne counterweight. This behemoth weighed in at a total of 320 tonnes fully loaded.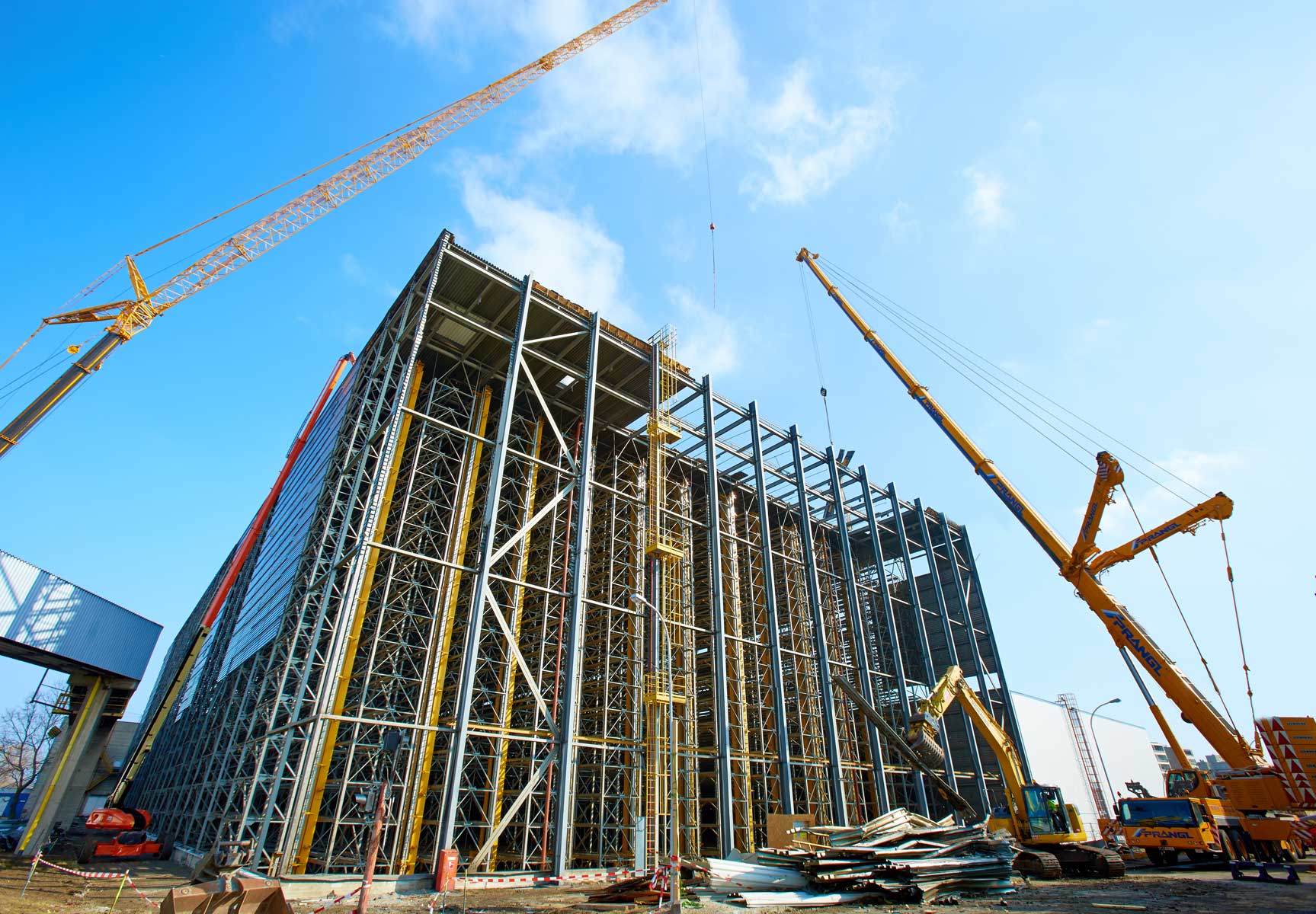 Prangl scores points with experience
The crane location had to be selected carefully. Fences had to be removed and the hardstanding properly prepared. Even at this stage the customer could rely on the full support of experts from Prangl.
A 350 tonne telescopic crane with lateral superlift, a 100 tonne telescopic crane, and later a 100 tonne telescopic crawler crane were also made available.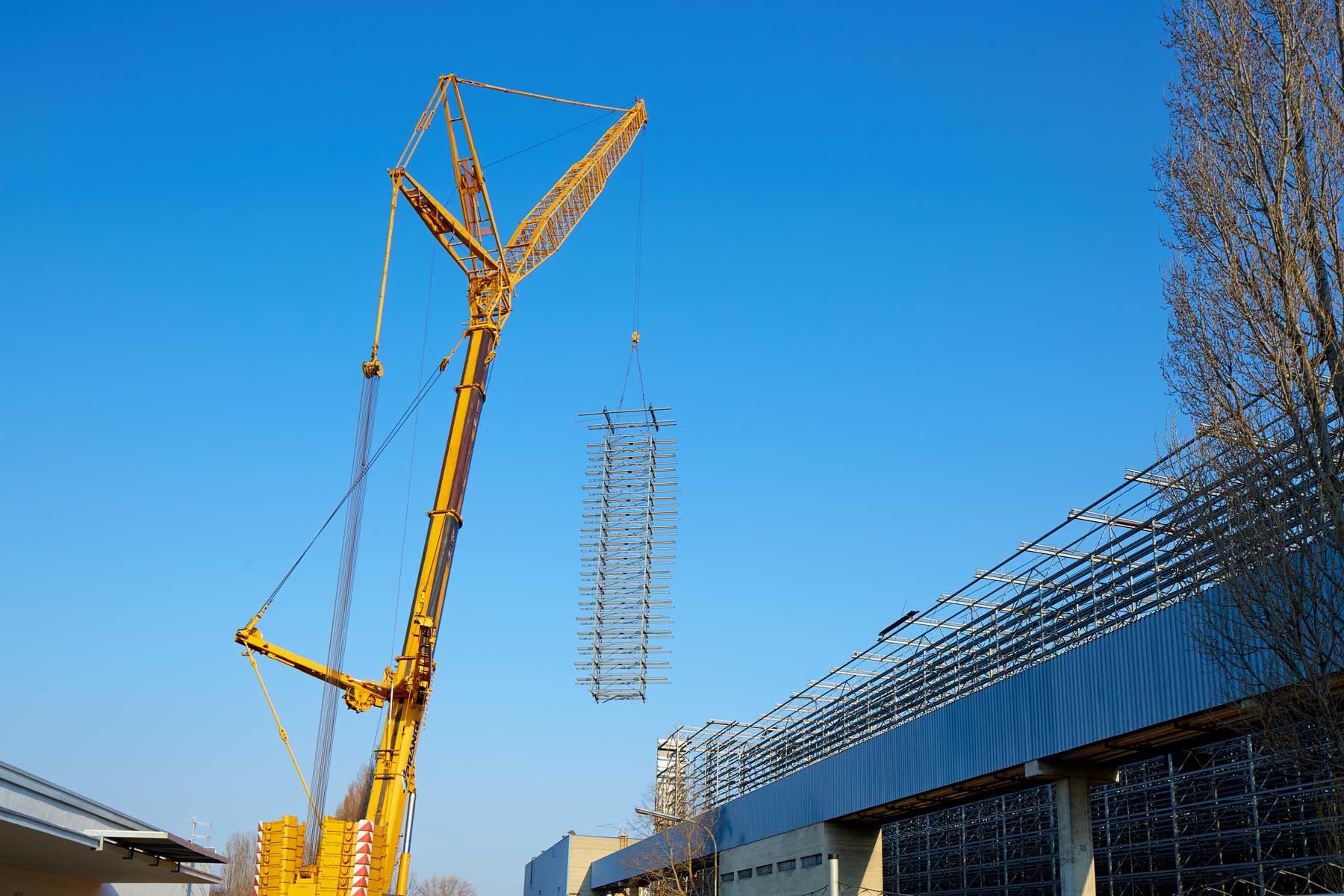 Powerful telescopic crane package
Large projects such as this require a reliable partner. It wasn't by chance that Prangl was selected. The ability to offer two telescopic cranes of this size in the package convinced the customer. The innovative concept and thorough advance planning were further reasons to choose Prangl. Once the project was complete, all involved were extremely satisfied with the crane services provided.