June 2020
Sweden
Several mobile cranes were brought to their place of operation in Sweden using multimodal transport.
City:
Ennshafen – Sundsvall
Date:
27.05.2020 – 16.06.2020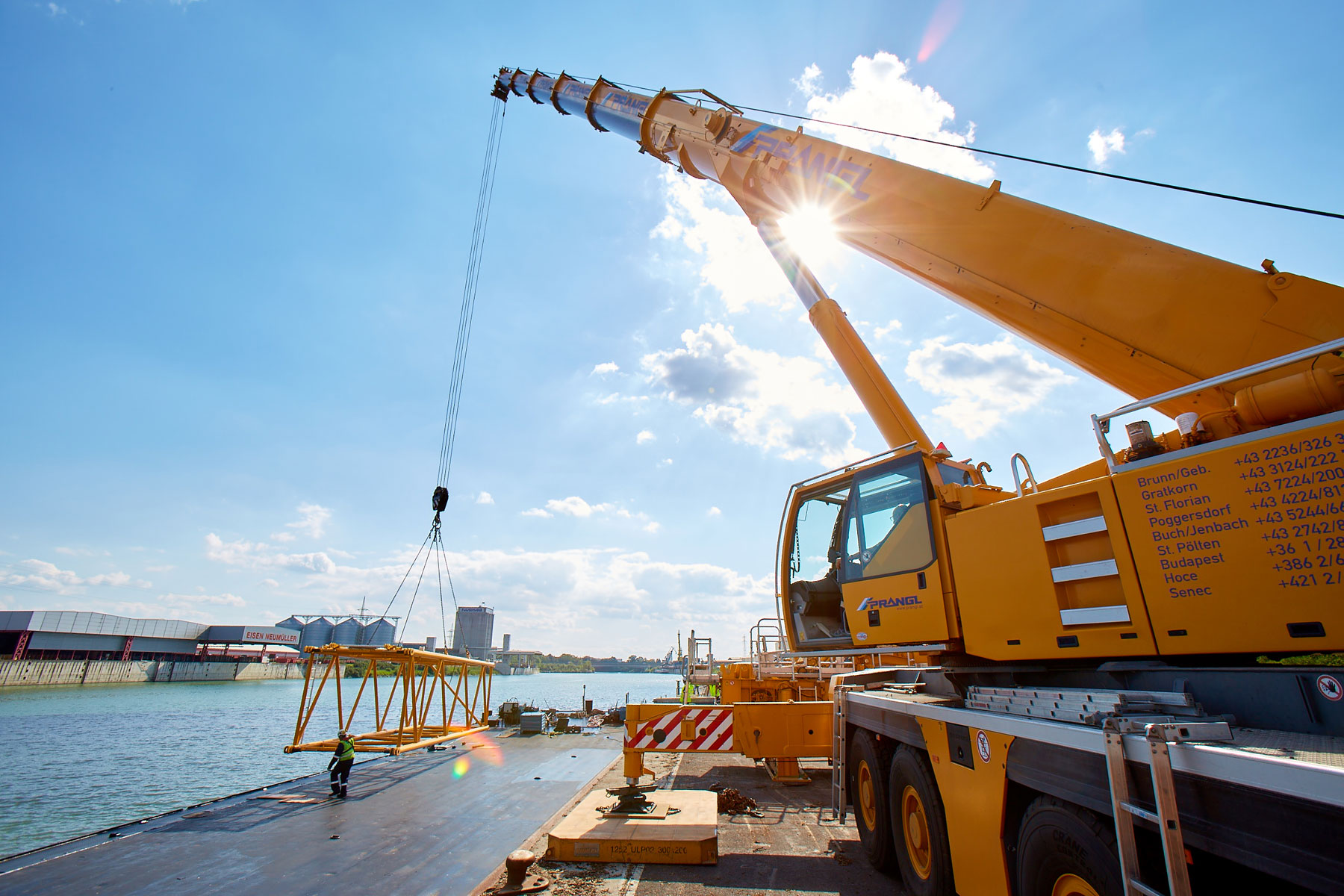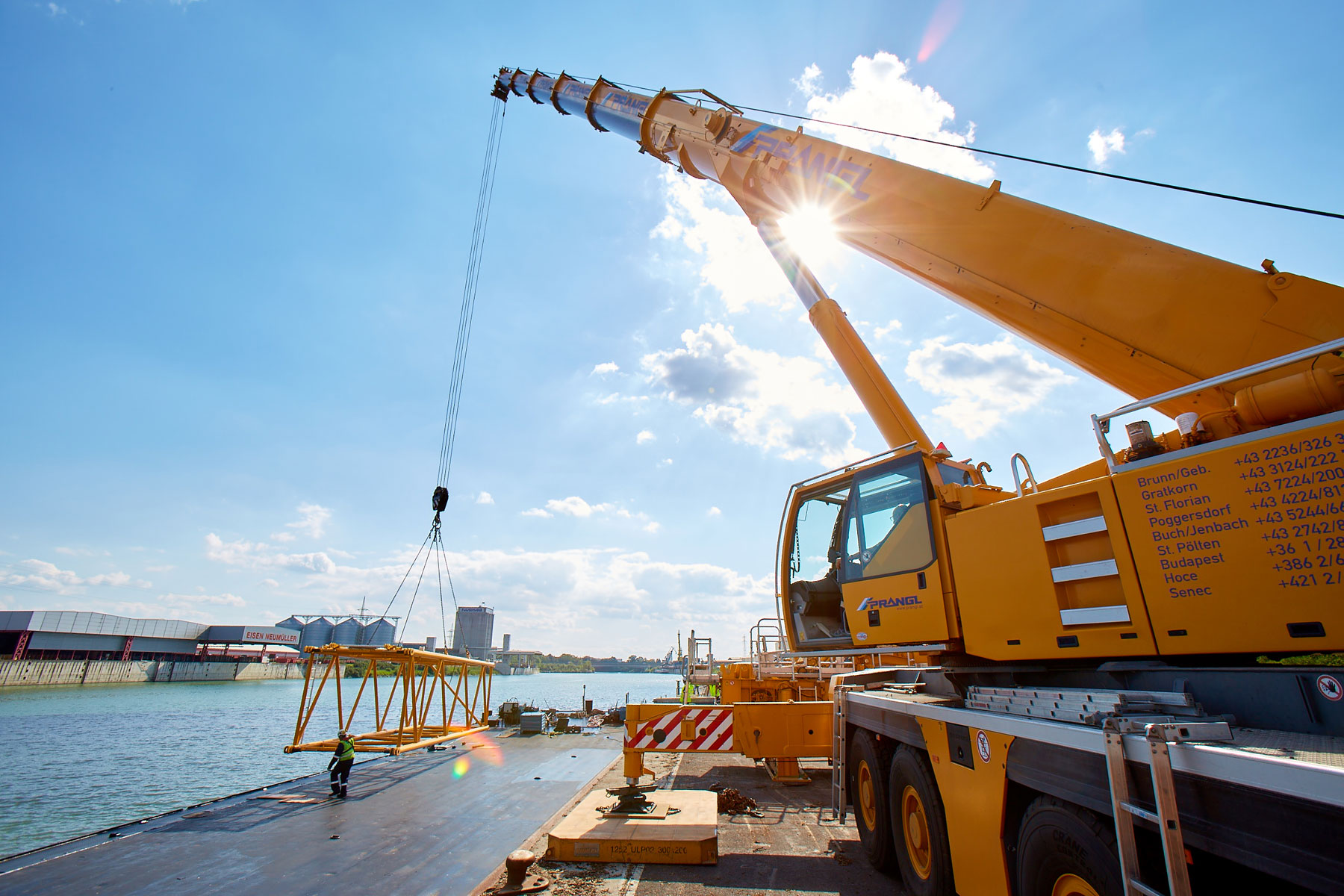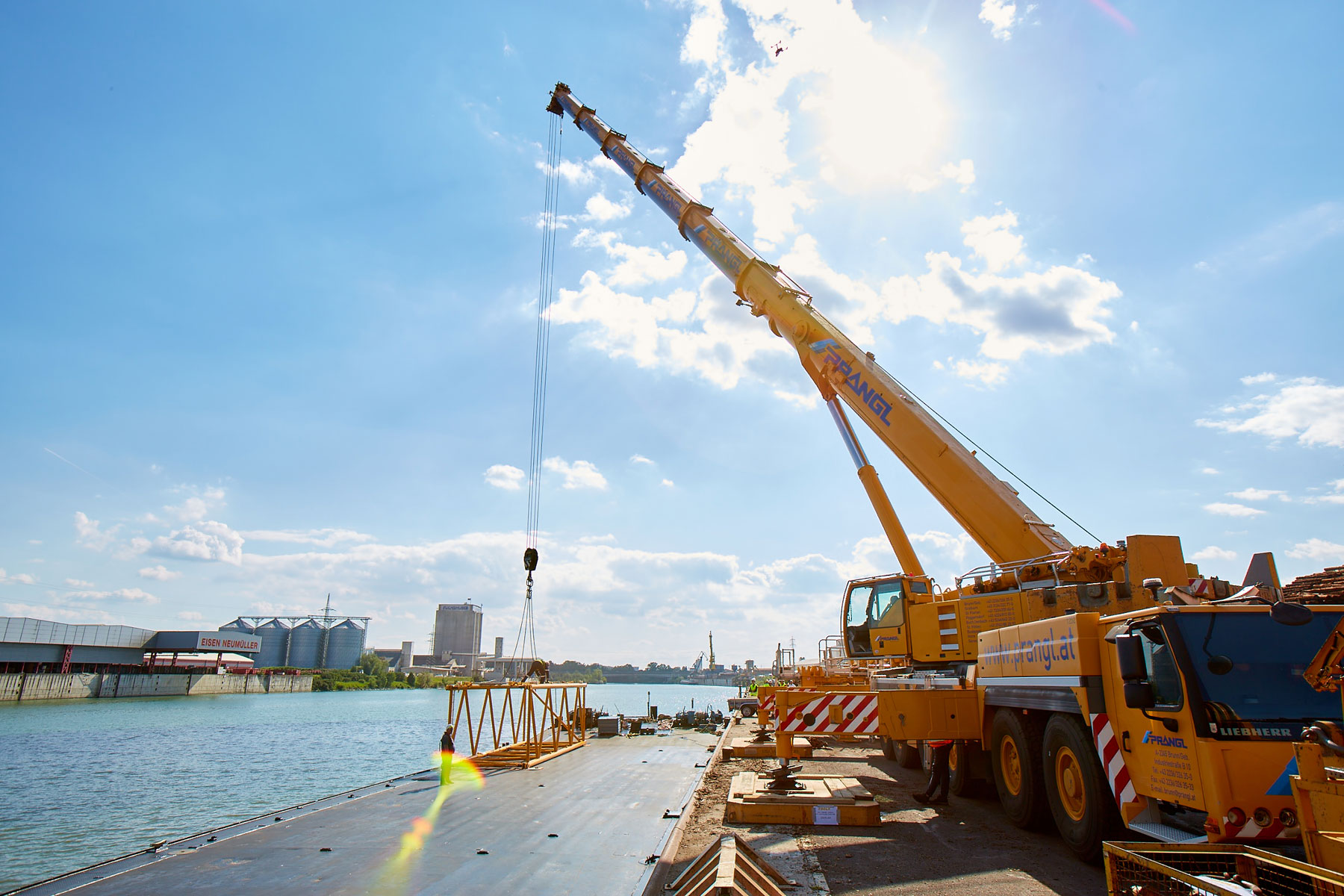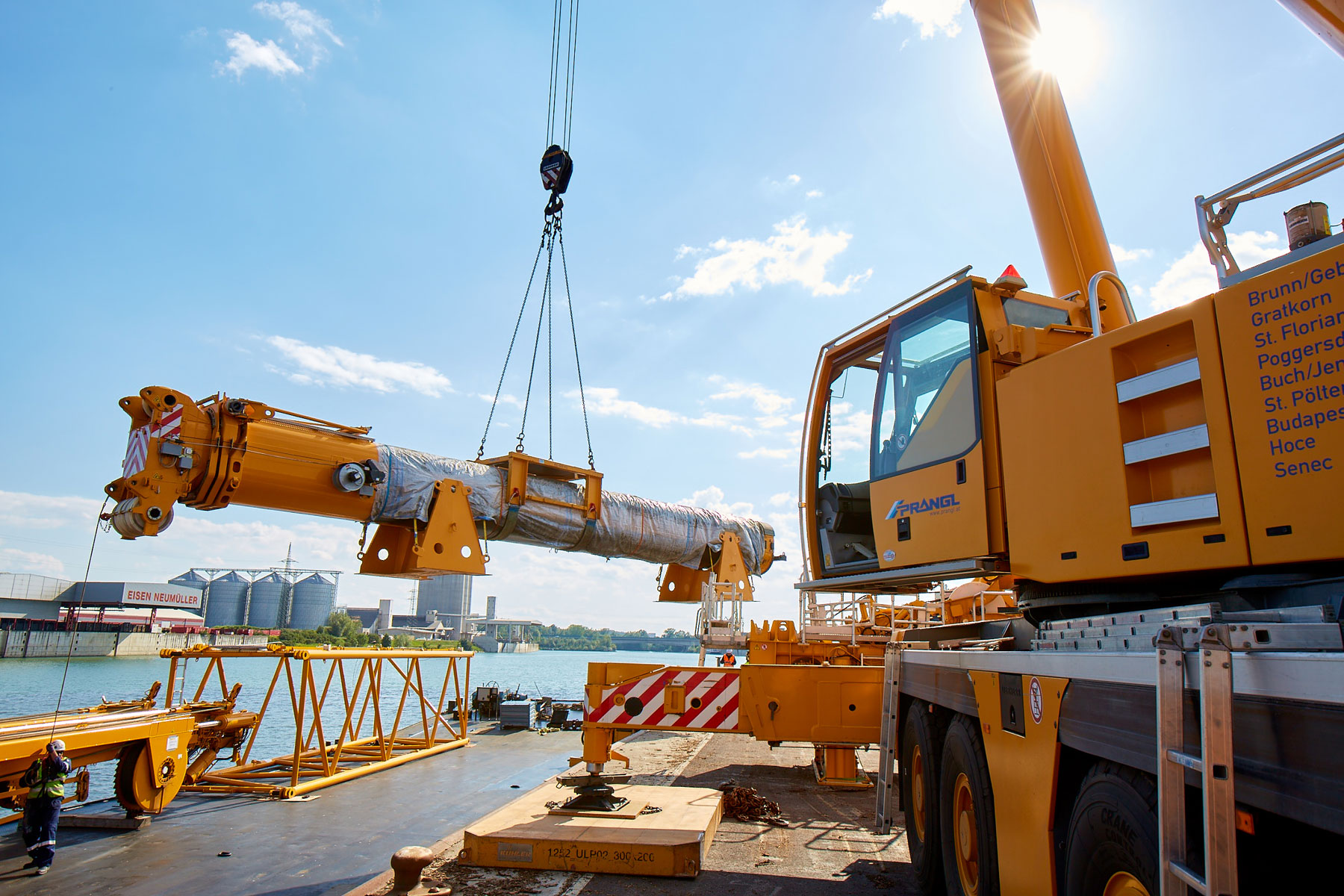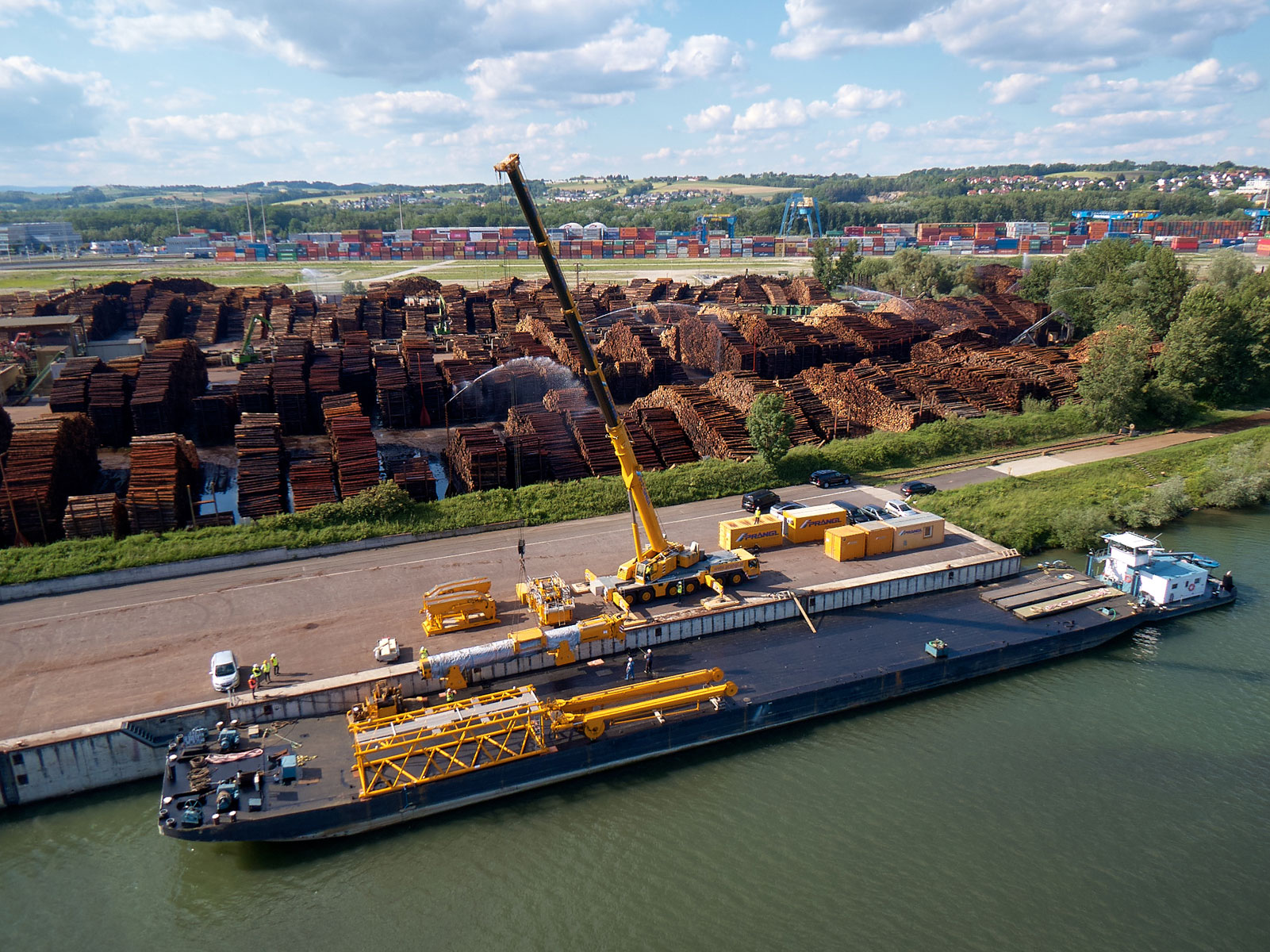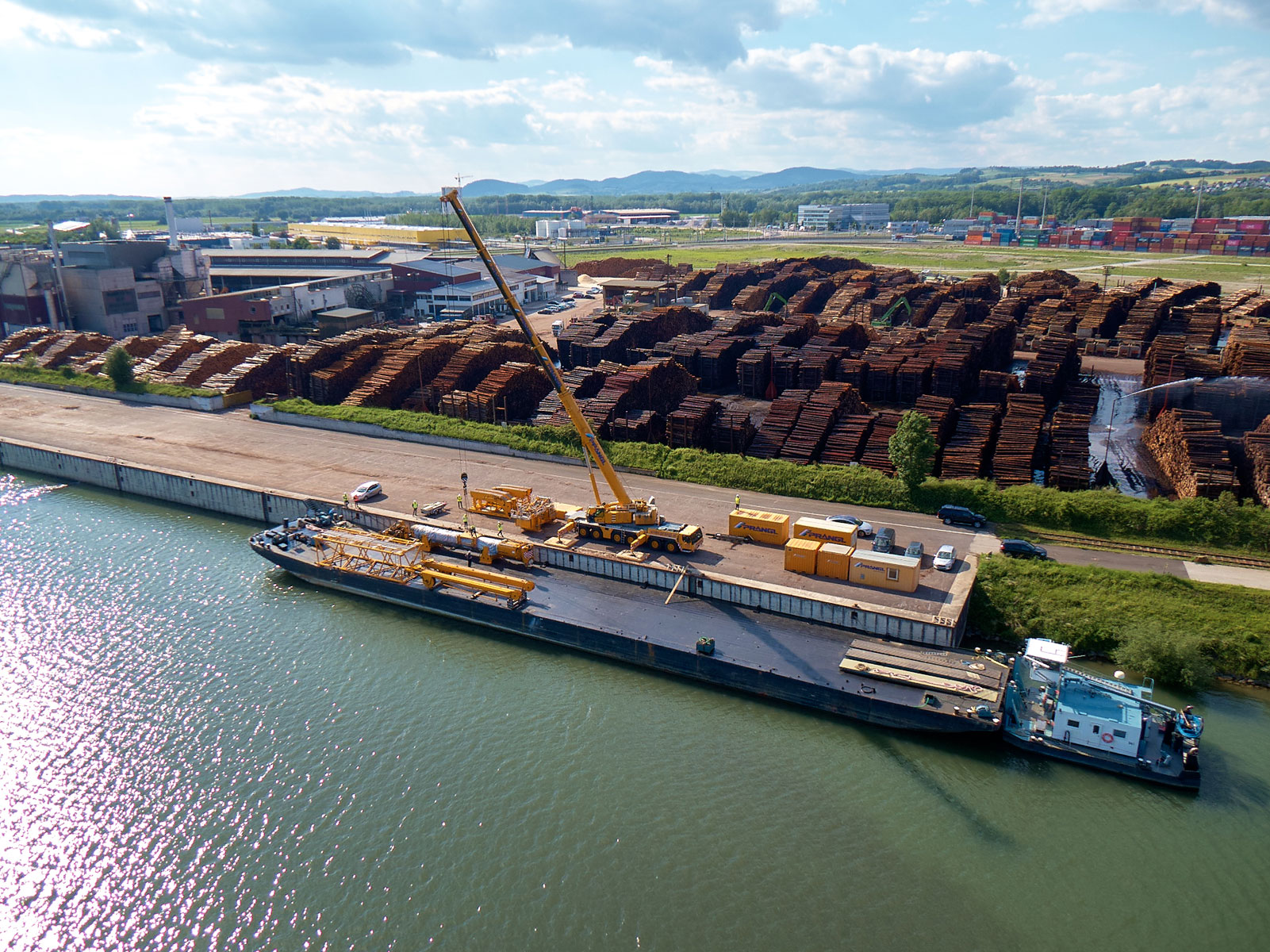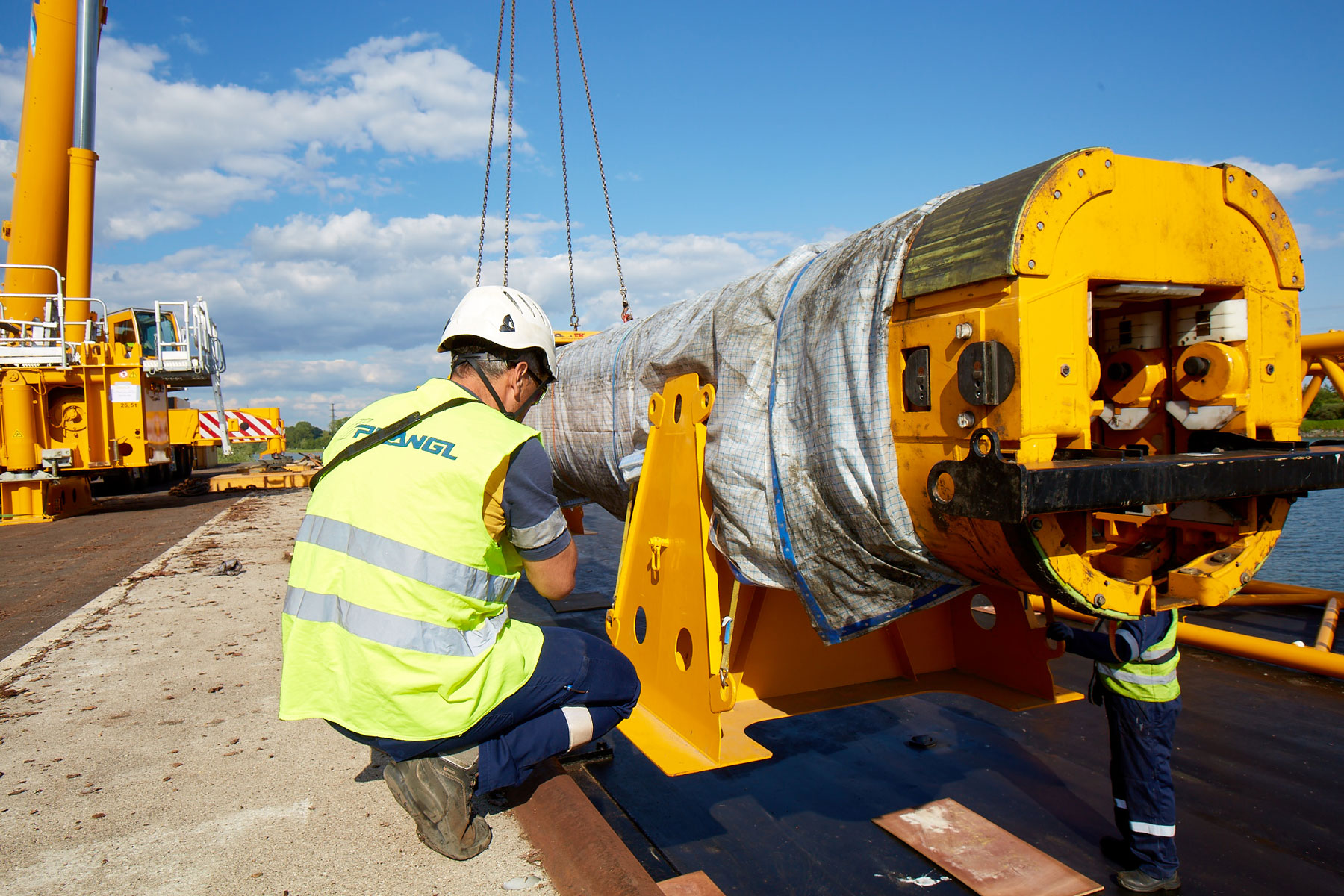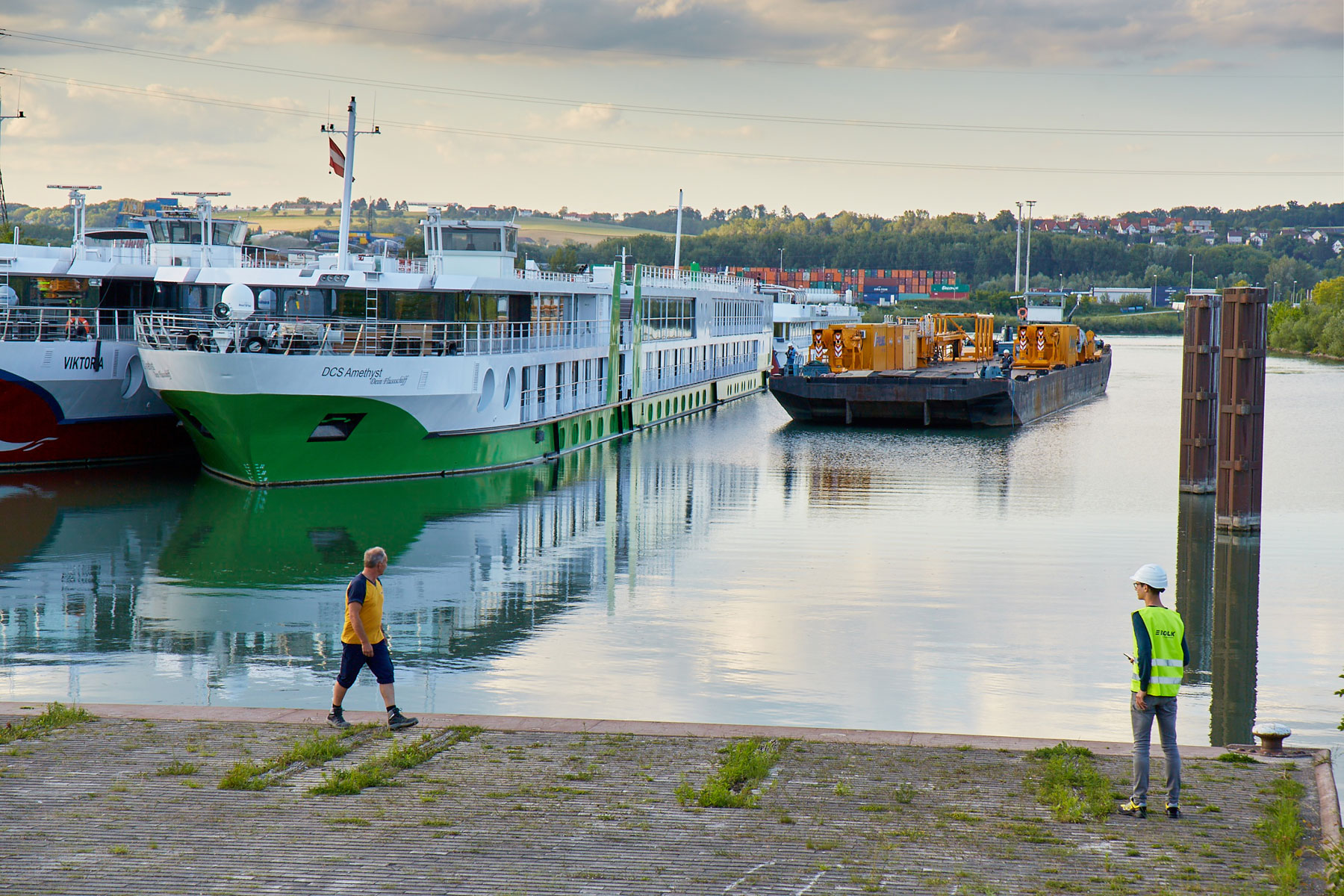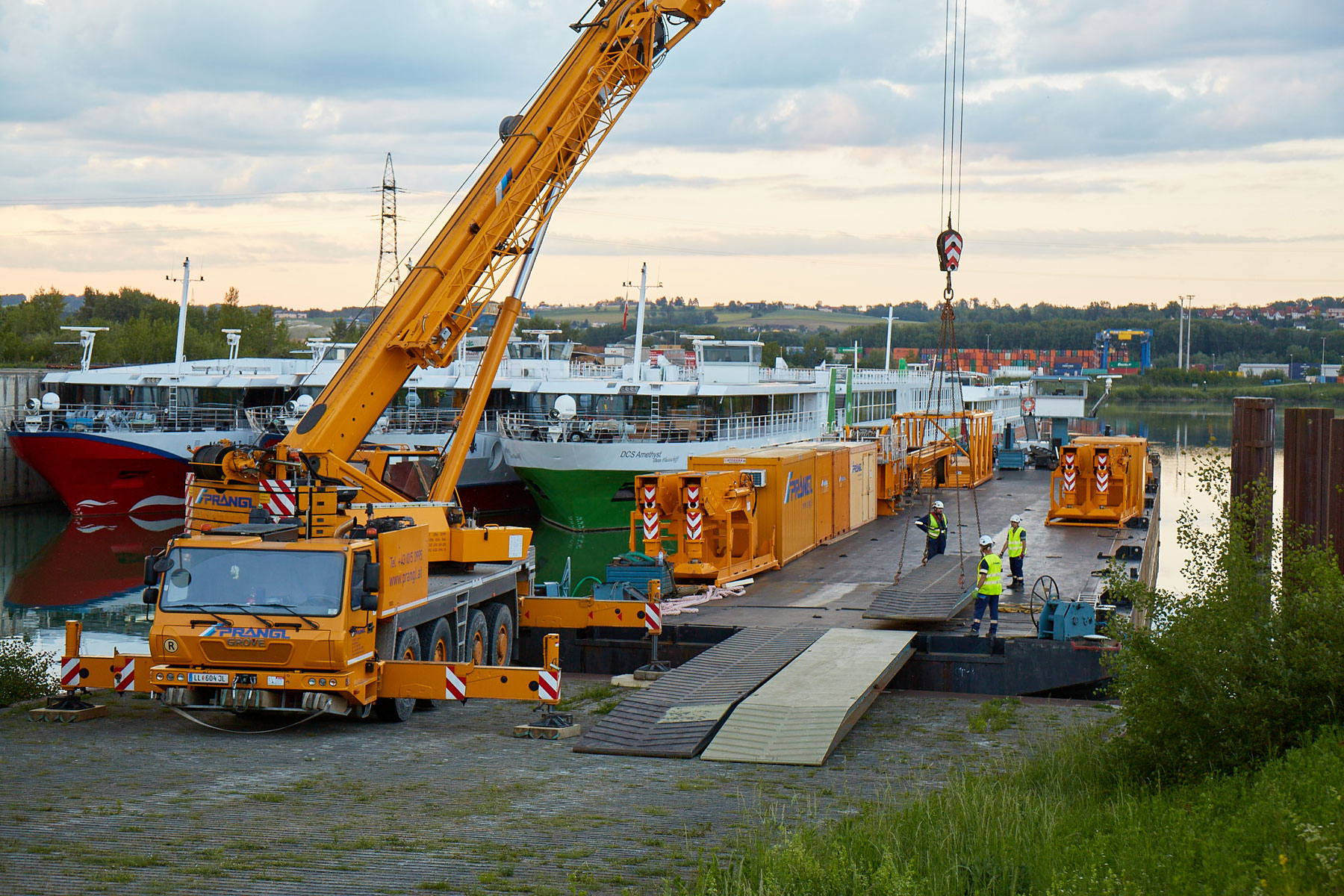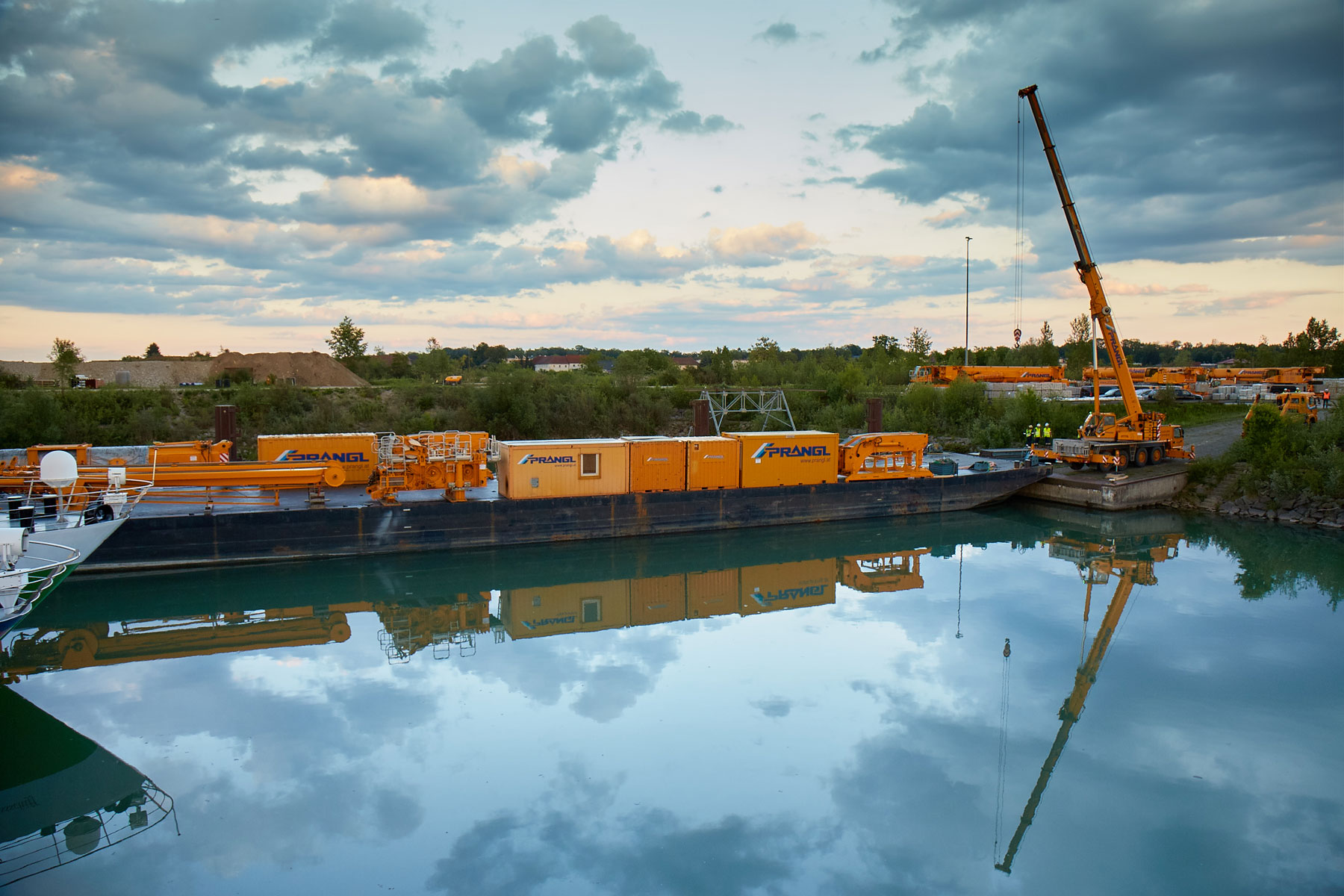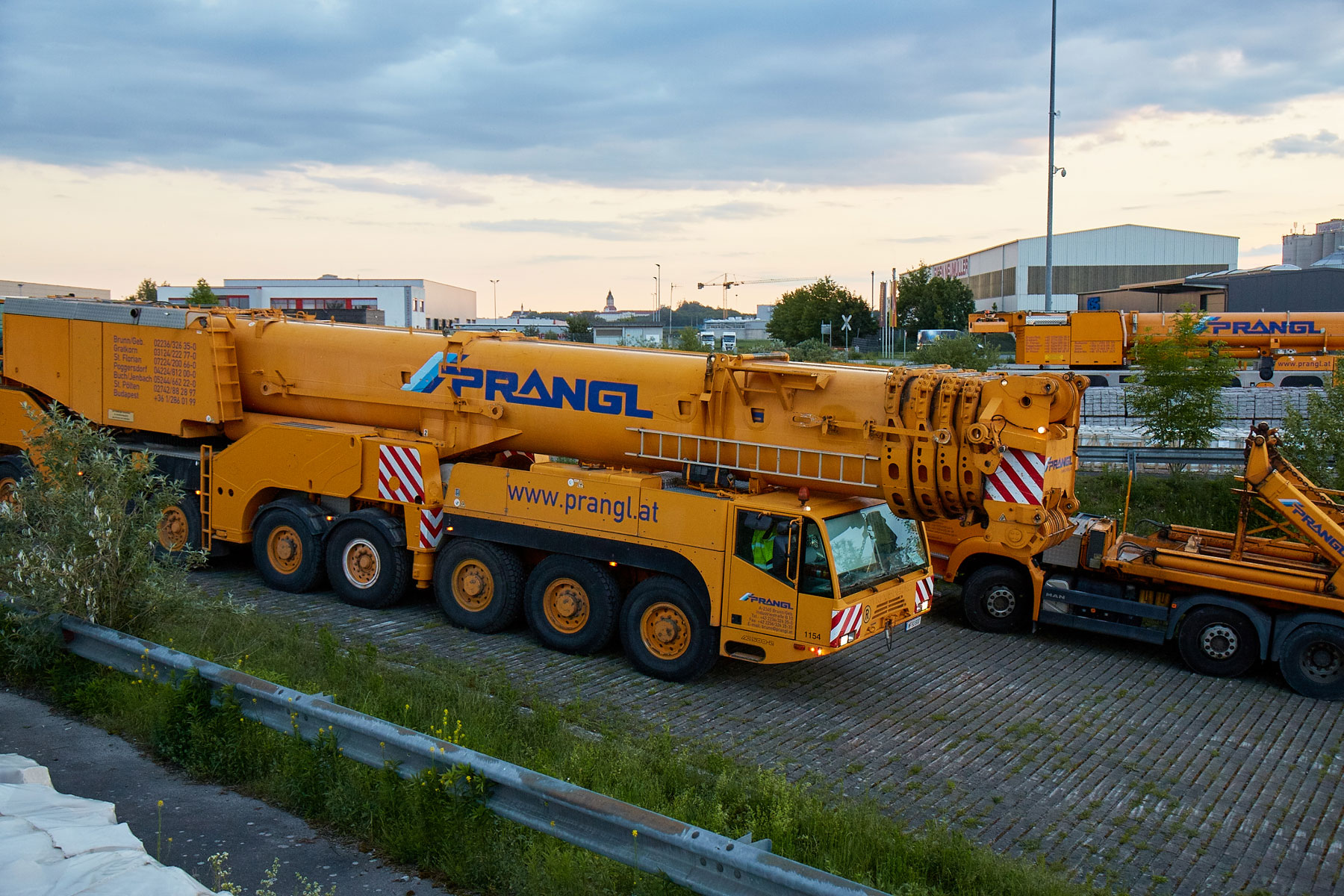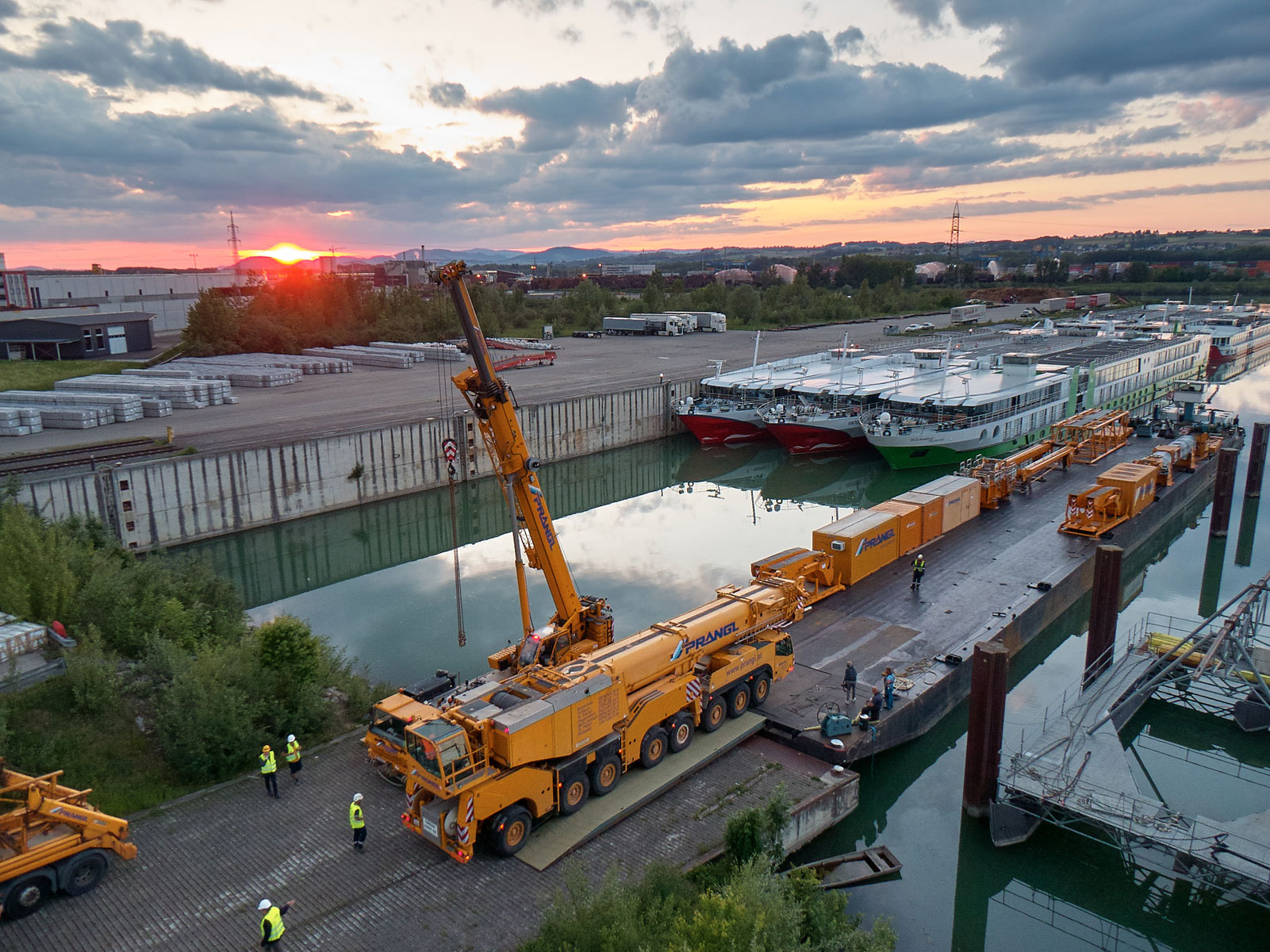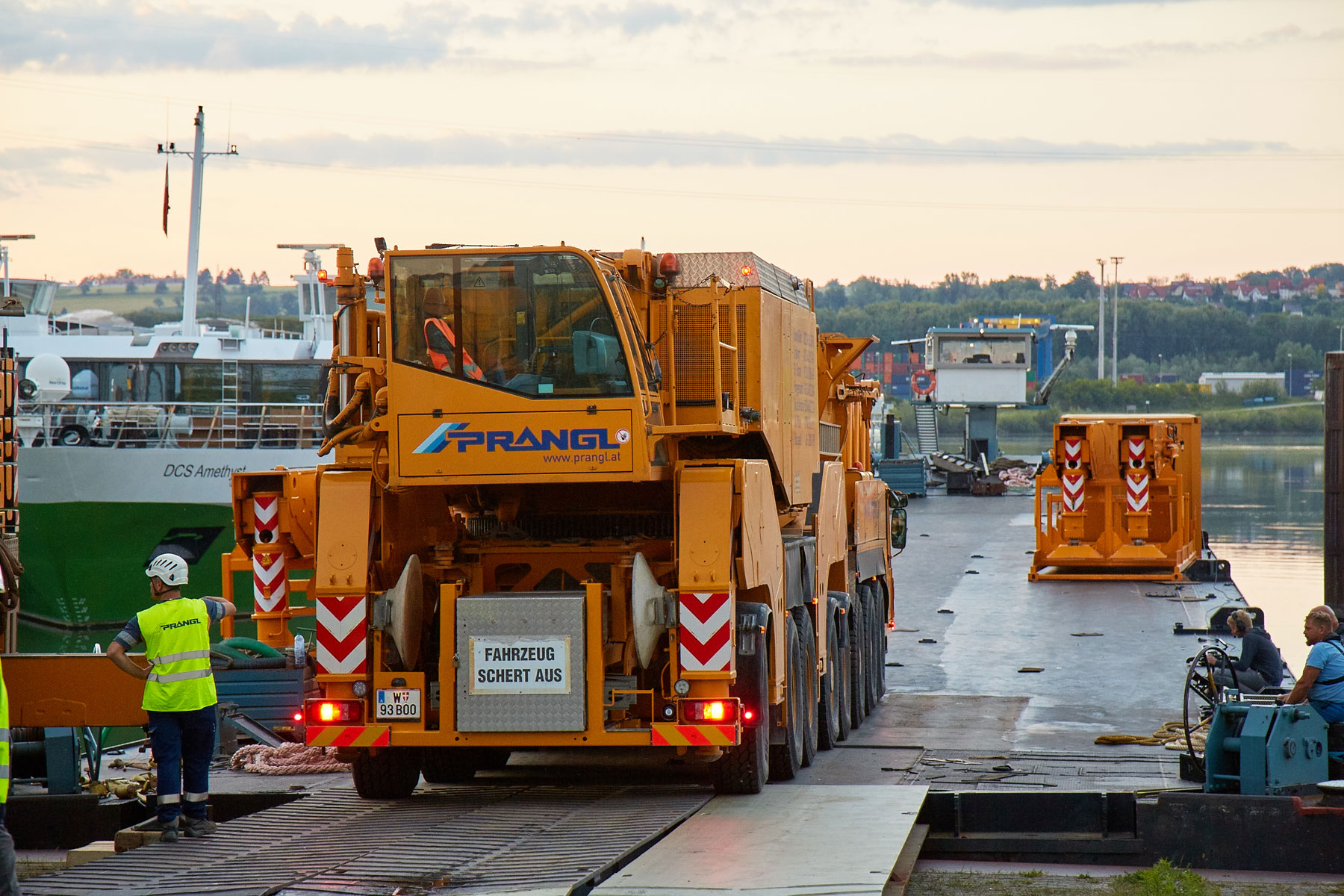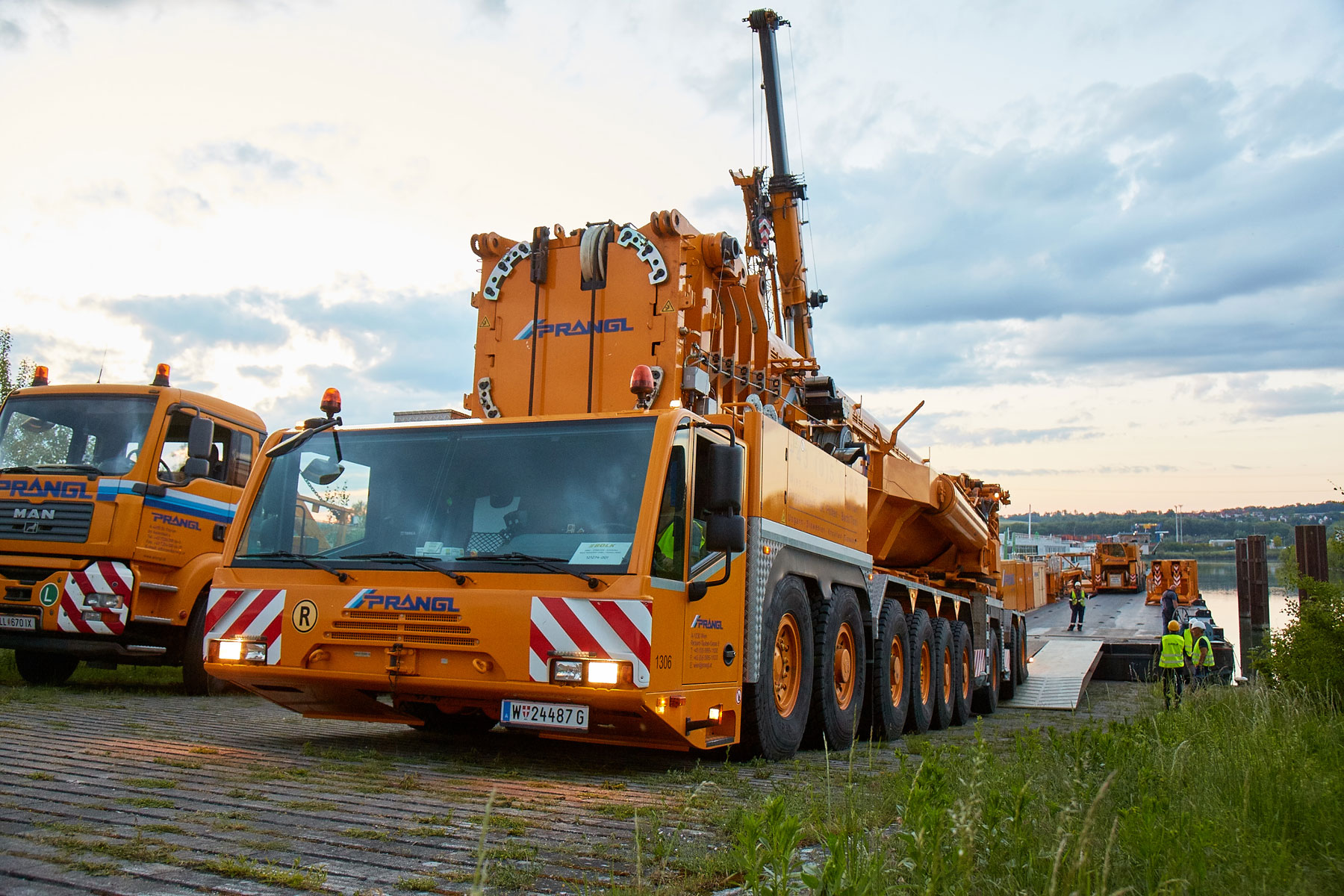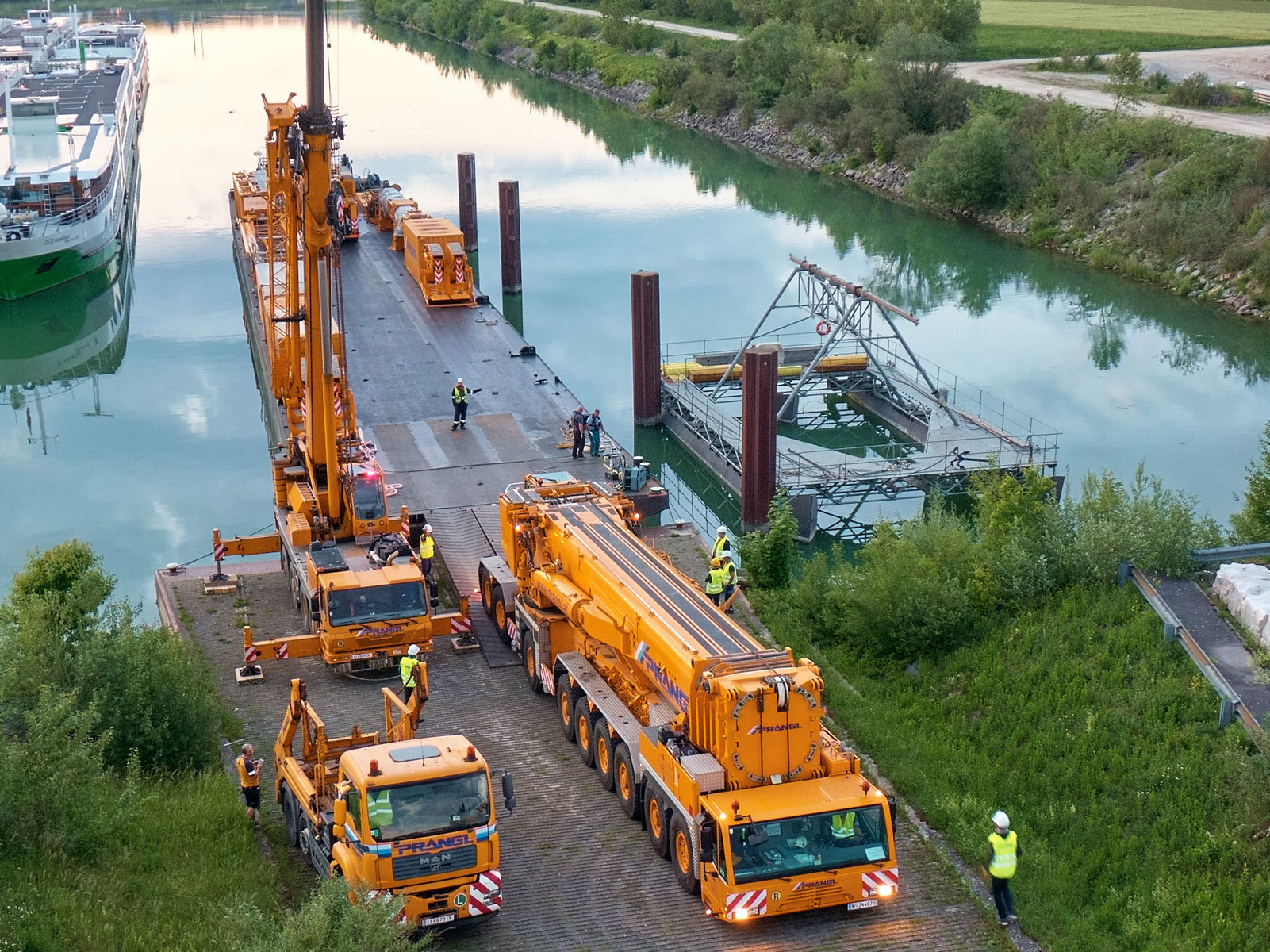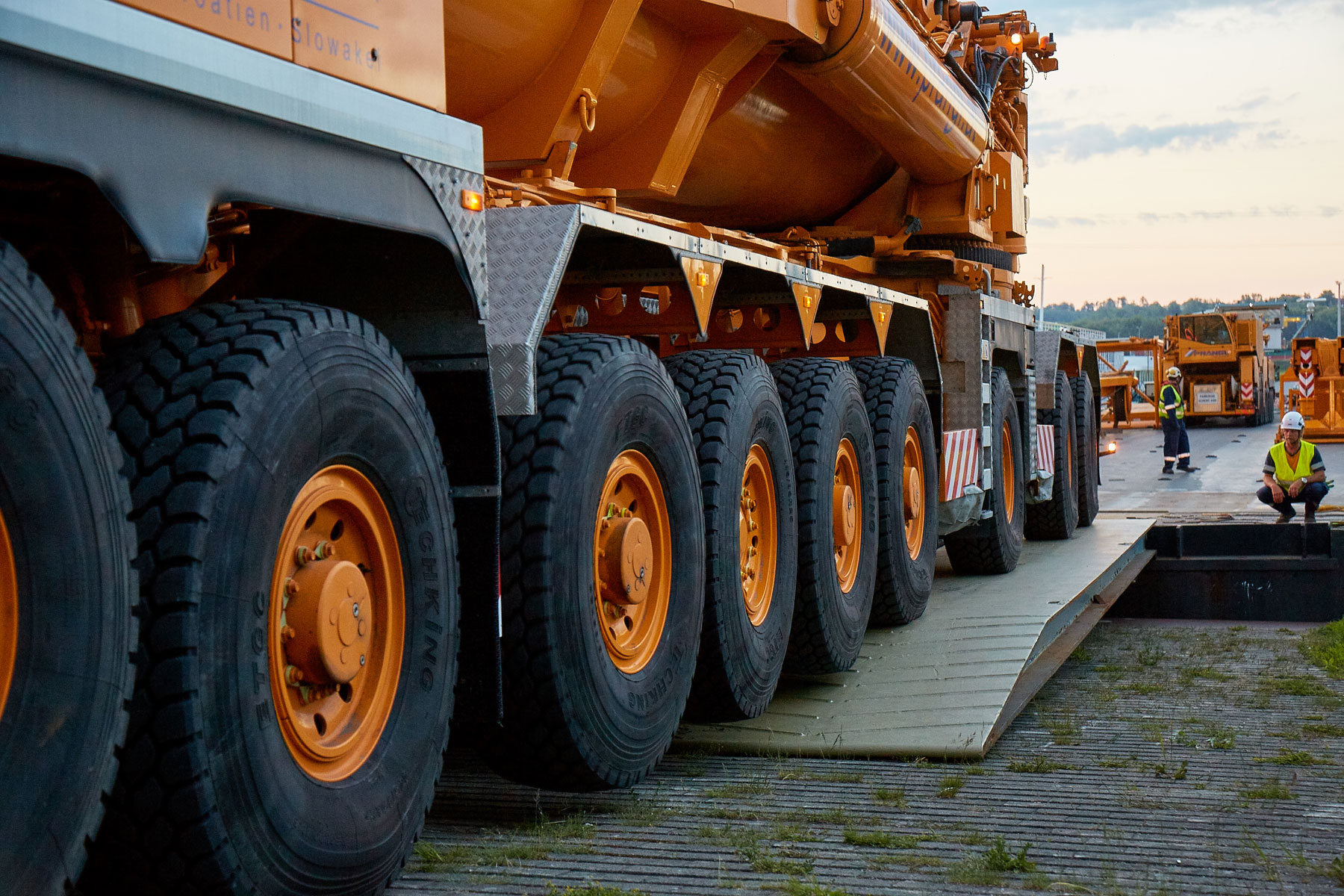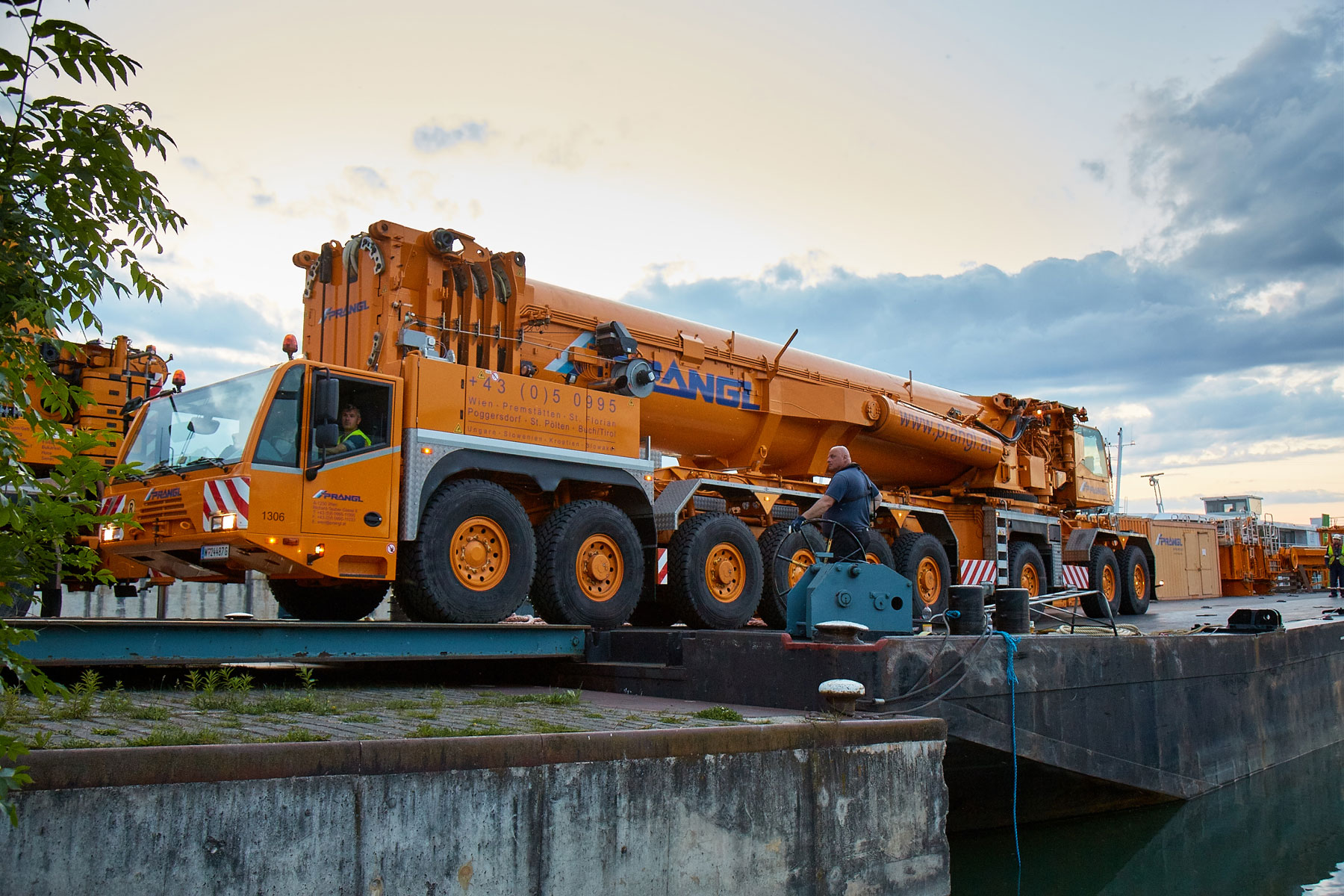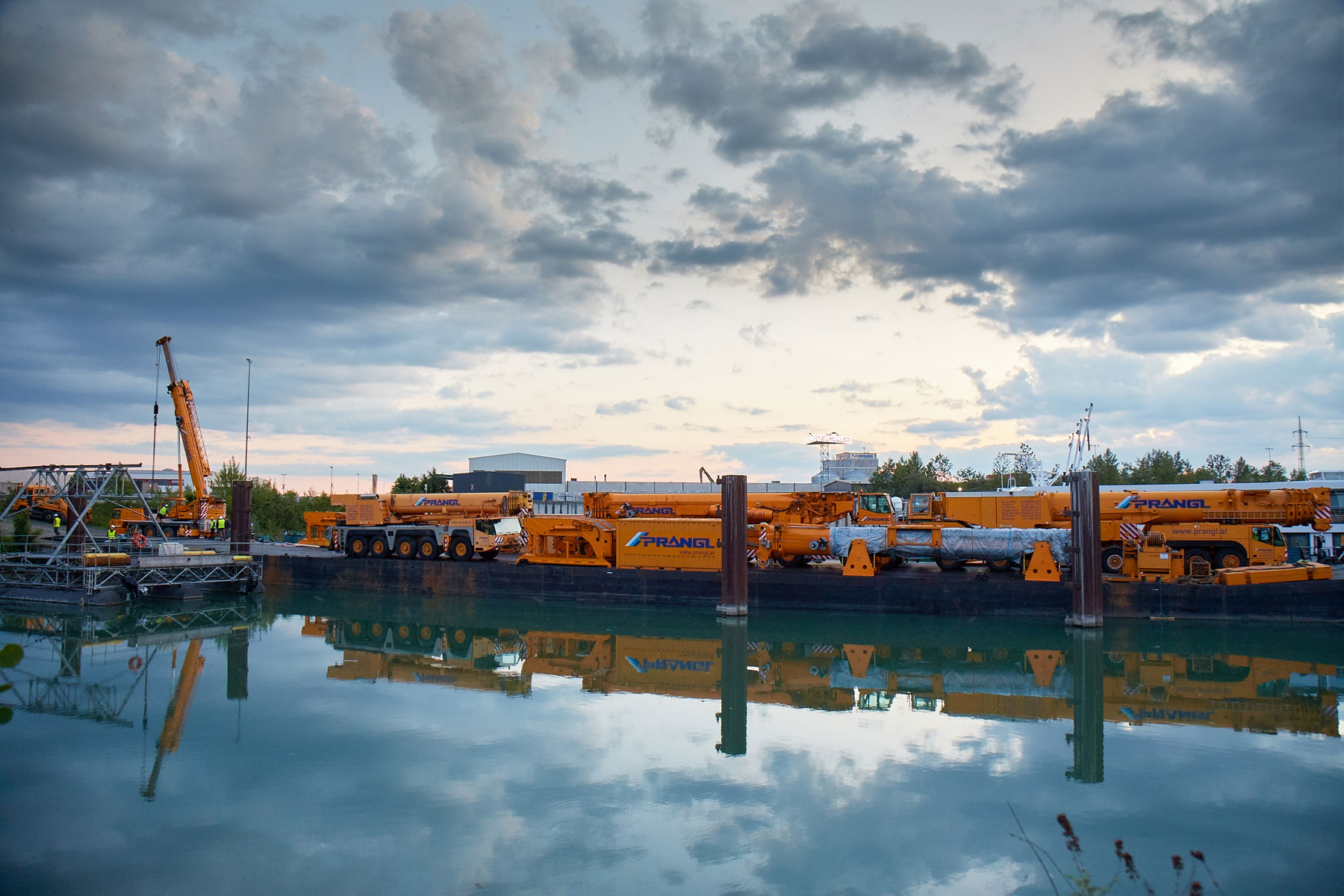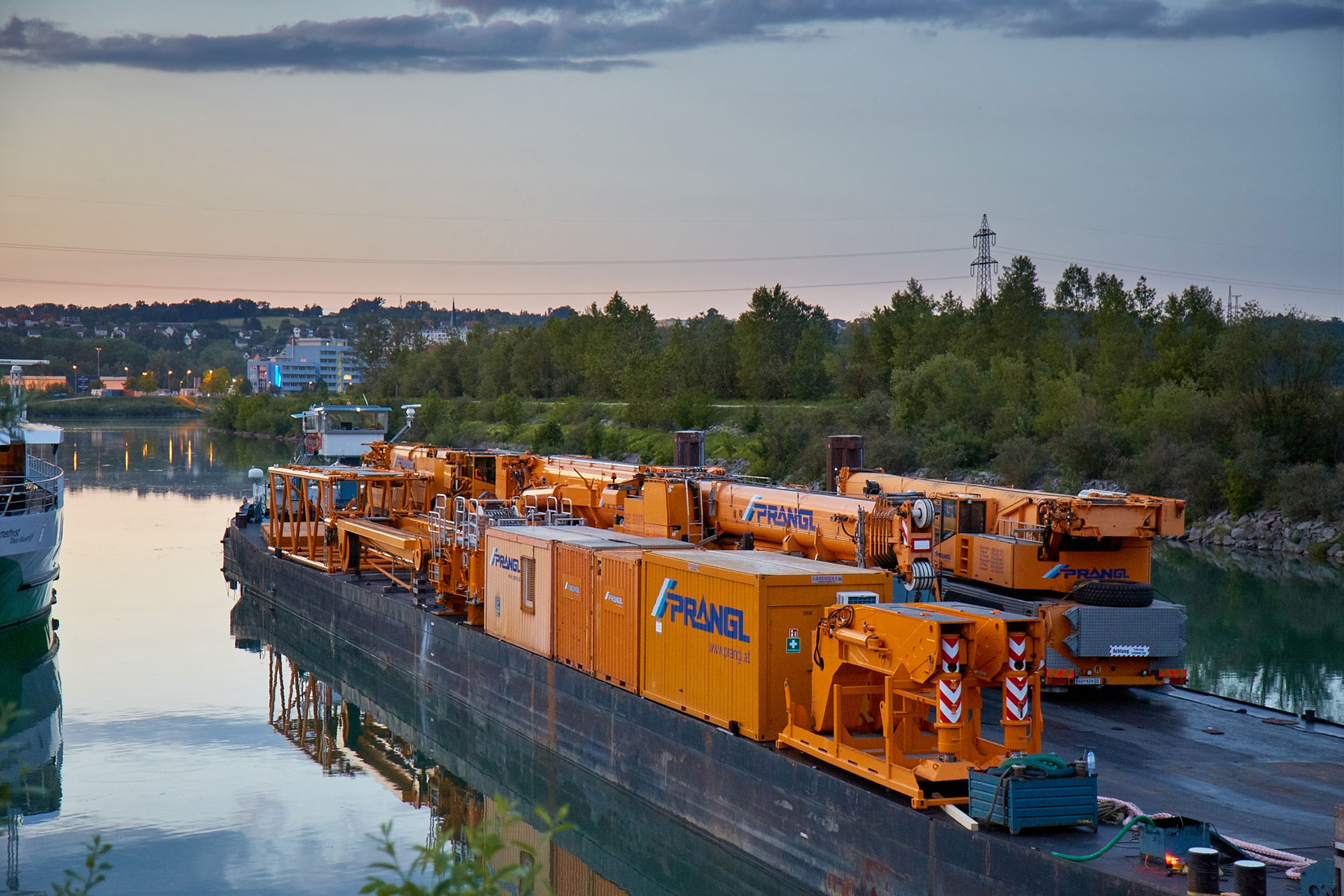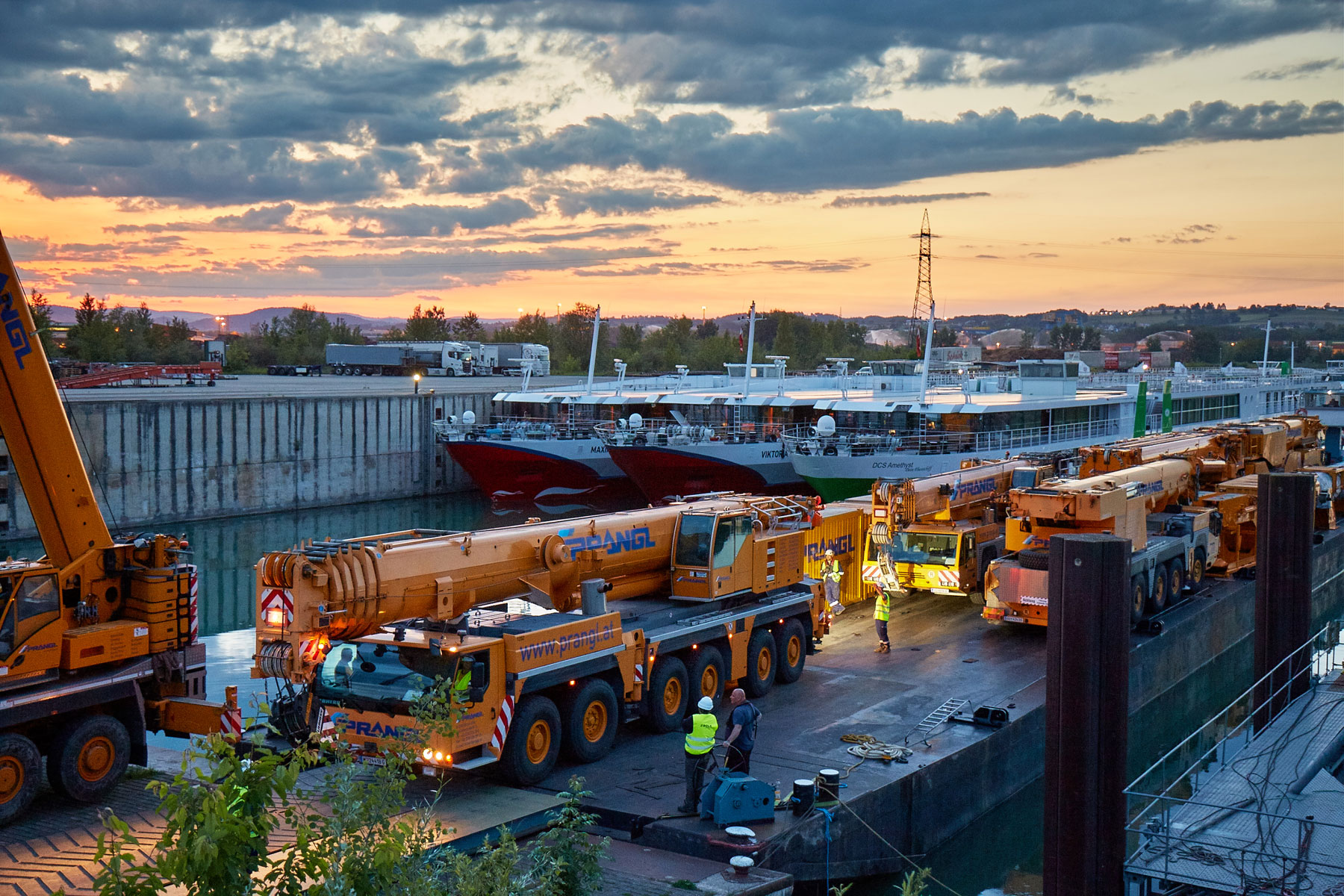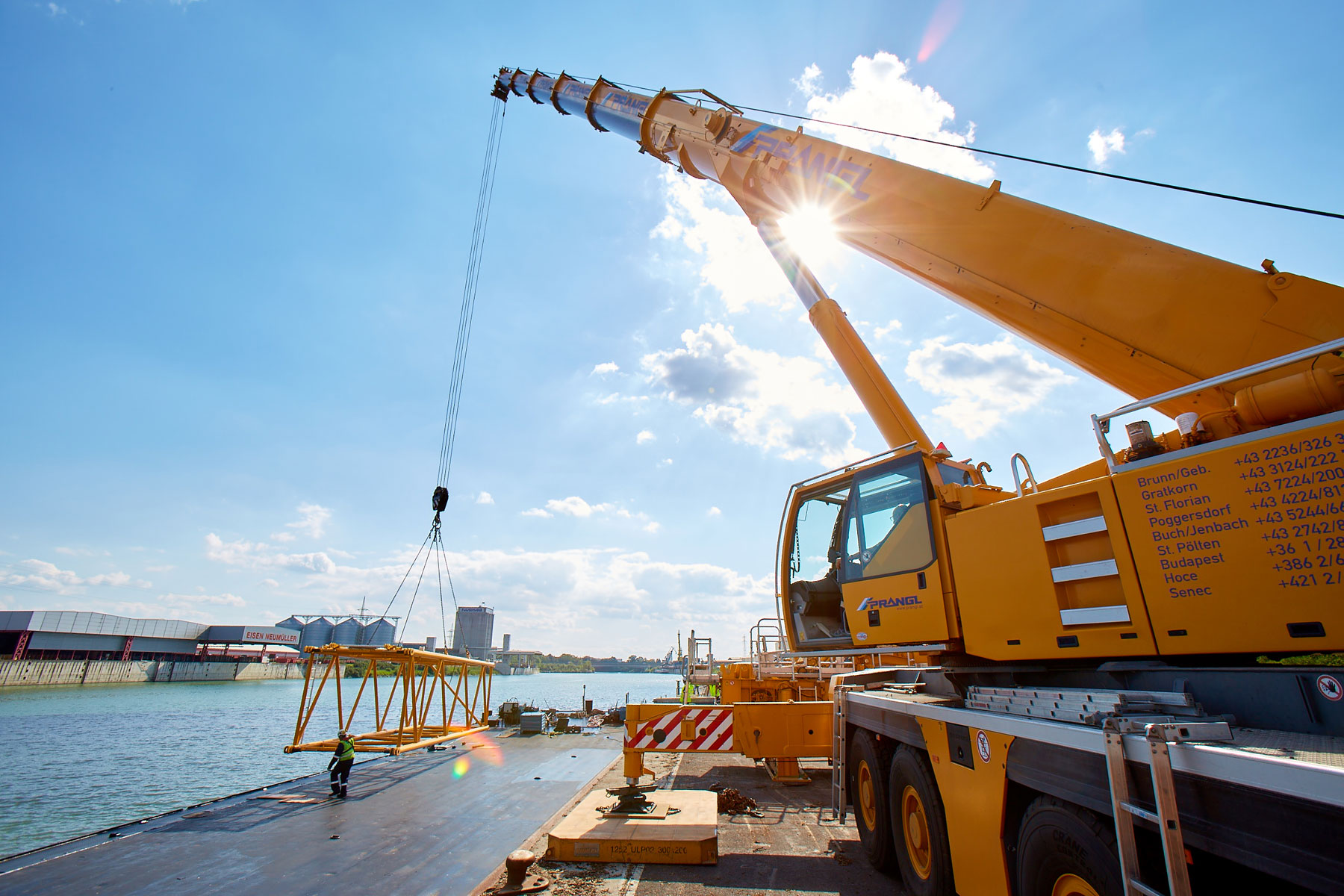 The challenge
Building wind turbines: Five Prangl cranes for Sweden
Prangl has been a reliable partner for wind energy in Sweden for several years already. As a result of their excellent performance, further large cranes were ordered, including a 1000 tonne and a 500 tonne telescopic crane. In addition to the two 650-tonne crawler cranes already on site, five telescopic cranes now had to be transported to Sweden.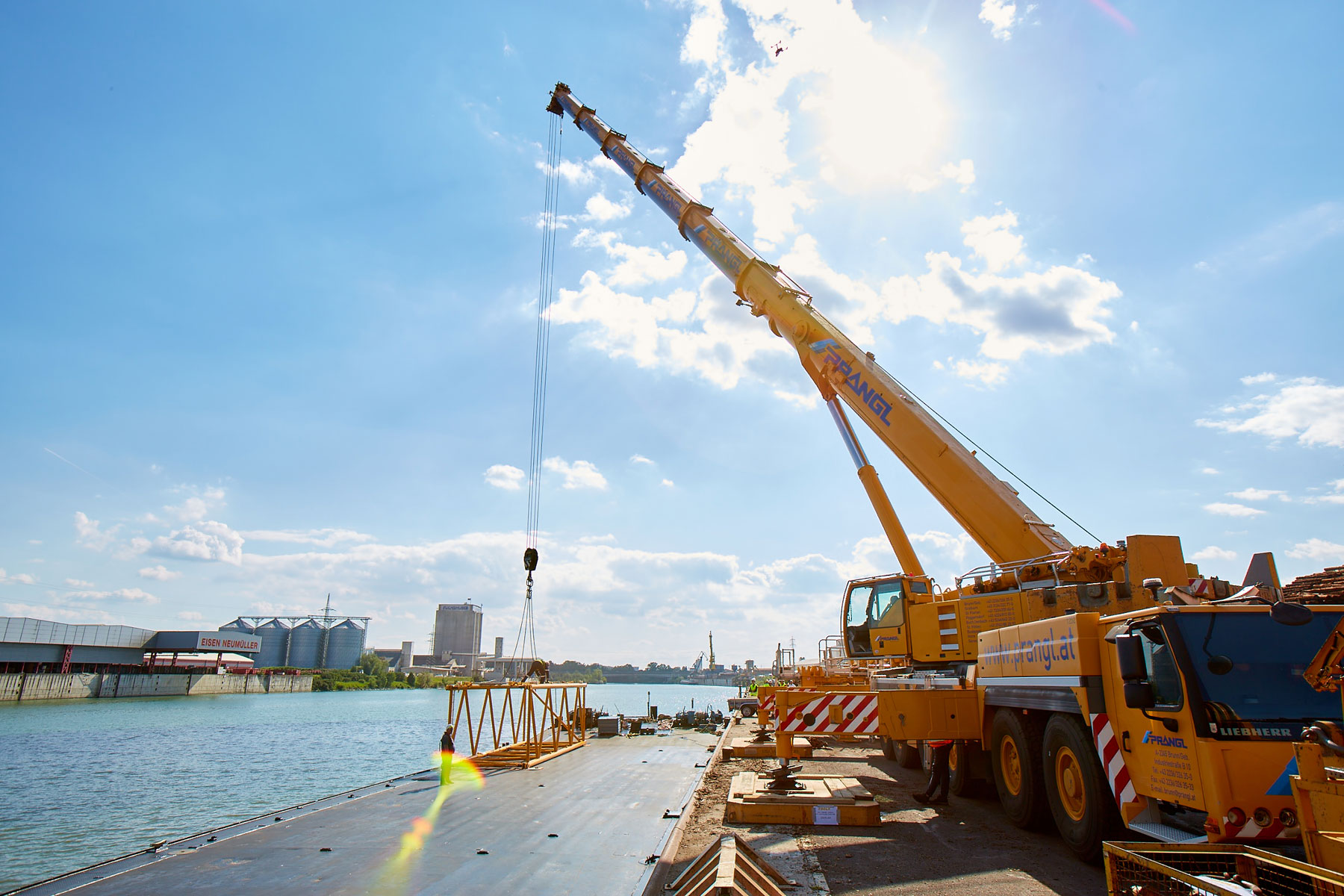 Multimodal transport
This crane package was delivered multimodally by ship and by road. Initially, the shipment was made by inland waterway vessel from Ennshafen to the port of Terneuzen (Netherlands). The push train with RORO barge had a length of 80 metres and a width of 11.5 metres. At Ennshafen, the RORO barge moored with a mobile ramp at the harbour quay before the mobile cranes rolled onto the barge under their own steam. The corresponding accessories were loaded onto the ship with a dedicated 250-tonne telescopic crane.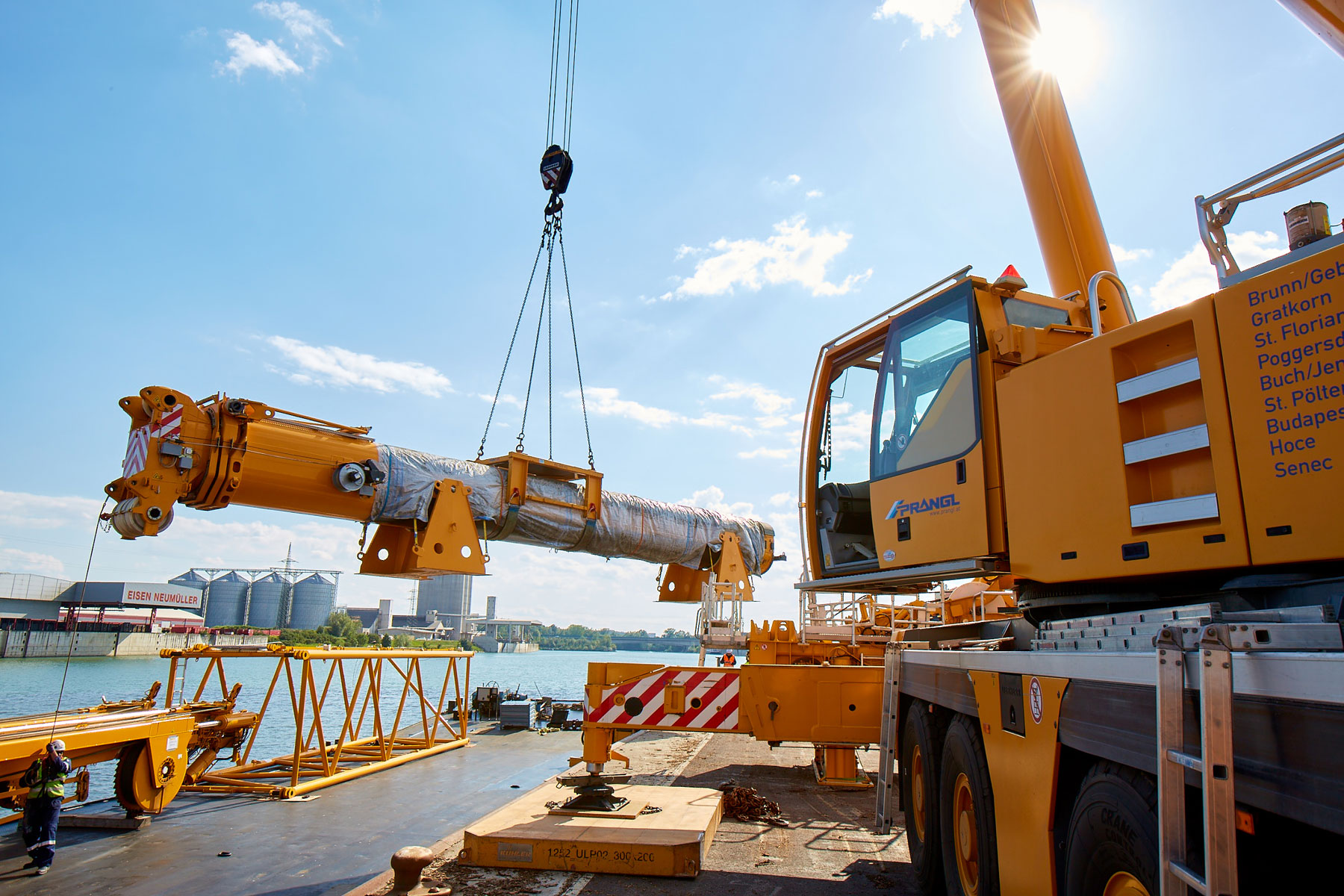 First Roll on Roll off and then road
After arrival in Holland, the equipment was reloaded onto a deep-sea RORO ferry: The telescopic cranes drove from one ship to the other under their own steam. All of the accessories were pulled onto the deep-sea ferry with rolling platforms. Finally, the ferry had a total weight of 12,480 tonnes, a total length of 153 metres and a width of 21.6 metres. In order to optimise the transport route, a special trip to Sundsvall port was requested and approved. The mobile cranes travelled the remaining distance to the site of operation (approx. 170 kilometres) under their own steam.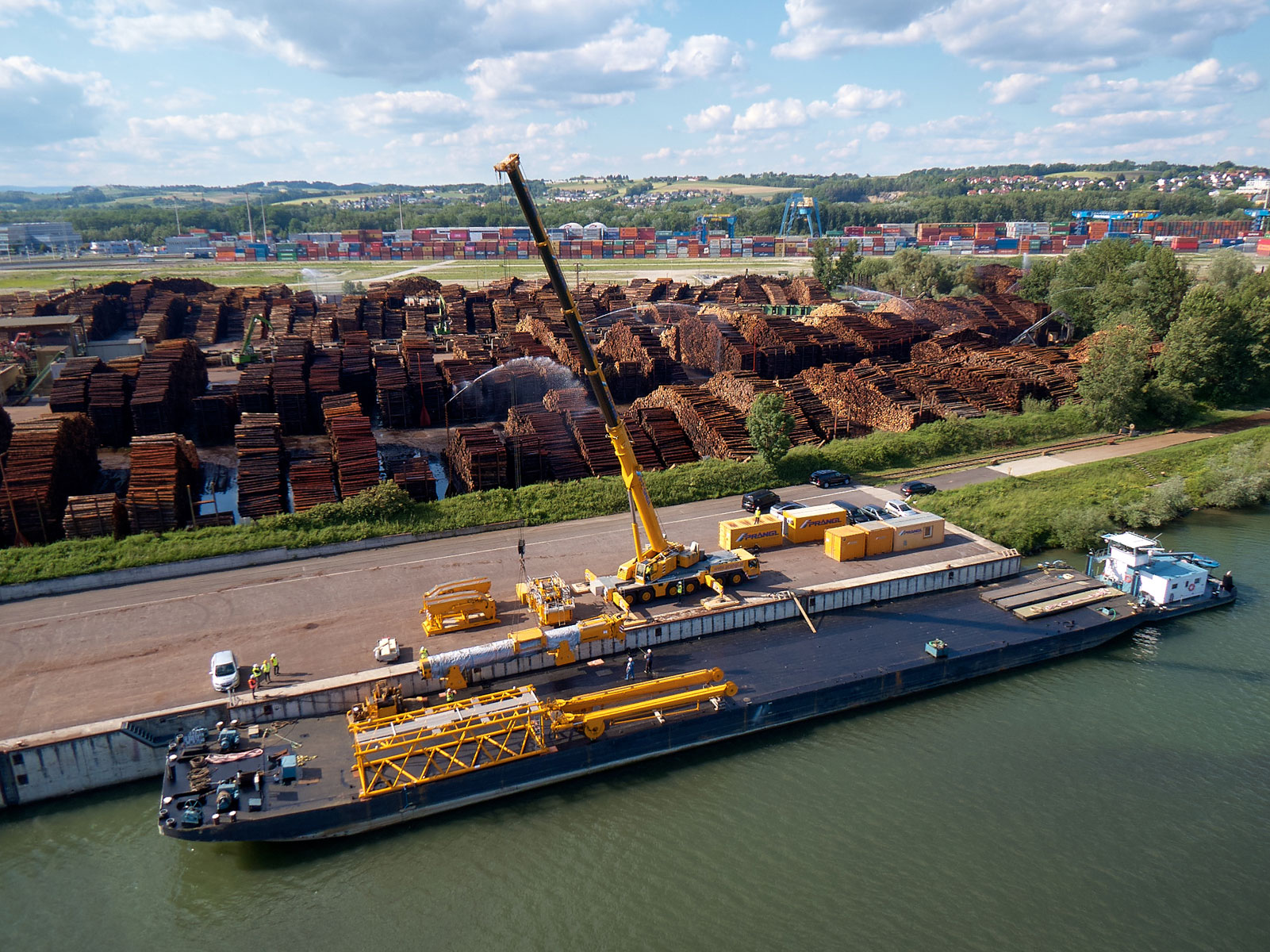 Lower CO2 emissions in the spotlight
In total, the vehicles were under way for almost three weeks, of which they spent 17 days on the water. Aside from unreliable bridge statics and a better calculable transport time, it was primarily environmentally relevant points that made Prangl opt for multimodal transport. If the entire route had been driven by road, diesel consumption would have been massively higher. This meant that CO2 emissions could be kept significantly lower.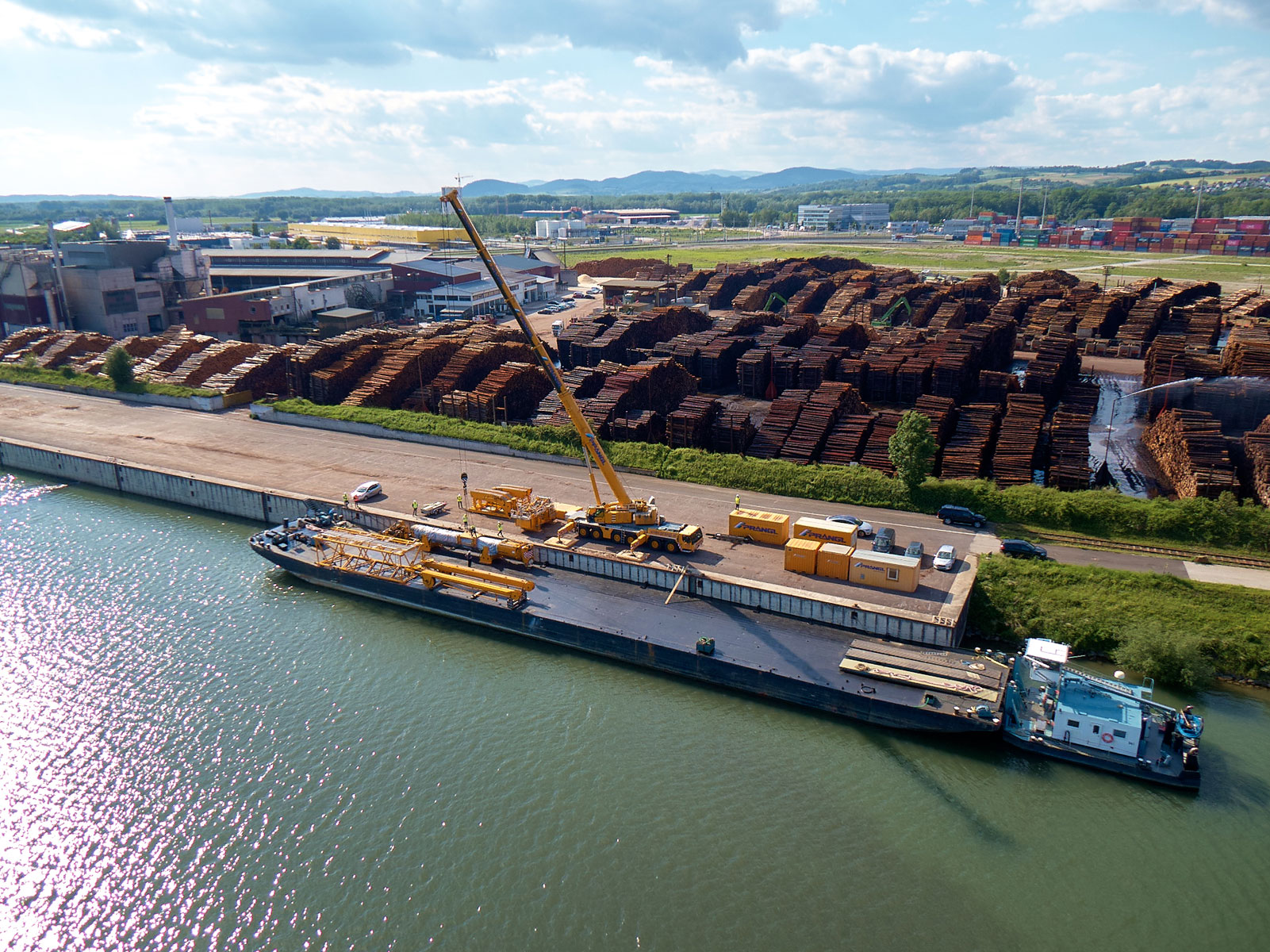 Prangl as an innovative partner
This meticulously prepared transport of large cranes has again shown that it is not always the deployment itself that makes a project spectacular. Sometimes it is also the thought that goes into it beforehand that makes Prangl a truly innovative partner. The experts in yellow try to find the best possible solution for the customer in every project.